If you are looking for some great weekend getaways in Louisiana, then you have come to the right place! There are so many fun things to do in Louisiana from nature escapes to city exploration. You will not be bored in this Southern state!
Are you the type of person who enjoys learning about historic locations or visiting art museums? Or maybe you like taste testing your way through cities during the day and bar hopping at night? Are you traveling with kids who beg to go to the park or beach? These weekend trips in Louisiana are sure to fill your needs!
So pack your overnight bag and let's see what Louisiana has to offer!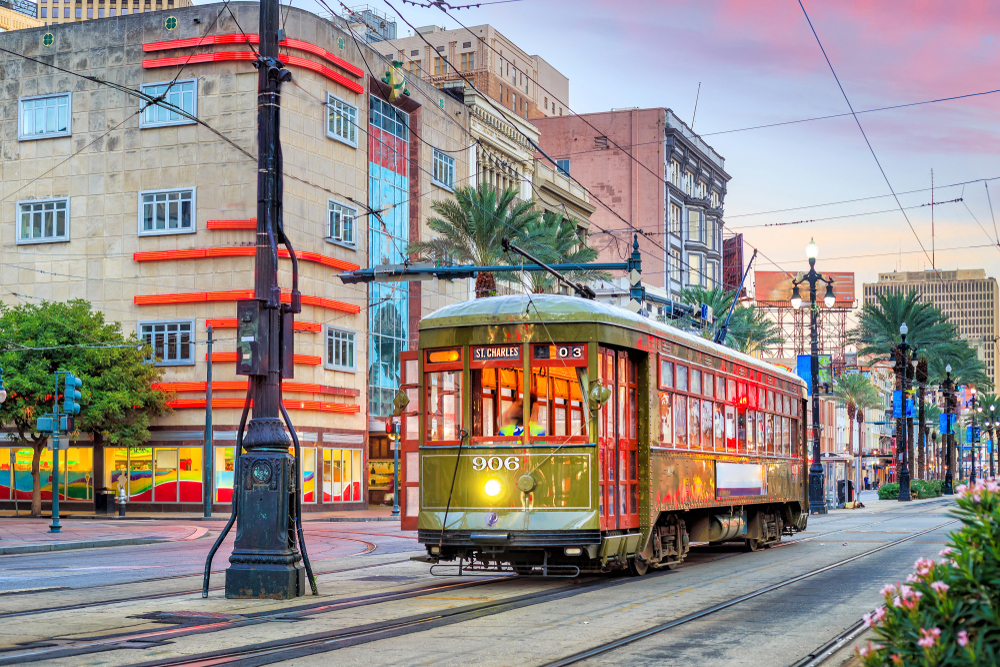 11 Interesting Weekend Getaways In Louisiana
Party in New Orleans
New Orleans is the top destination in Louisiana and it is for a good reason! You could easily spend three awesome days in NOLA. People from all over the country come to this great city for family vacations, couple's getaways, and bachelorette parties.
While New Orleans is probably most famous for its nightlife scene and Mardi Gras celebrations, it is so much more than that and is differently worth the trip even if partying and drinking is not your style.
Foodies will love New Orleans for the amazing restaurants full of Southern and Creole dishes. History buffs will love checking out the many museums and historic sites.
Walk the pretty streets and simply absorb the vibe of the city. If you want a more unique experience, you can take a riverboat cruise or ride in a streetcar. Of course, this is one of the most popular weekend getaways in Louisiana you shouldn't miss!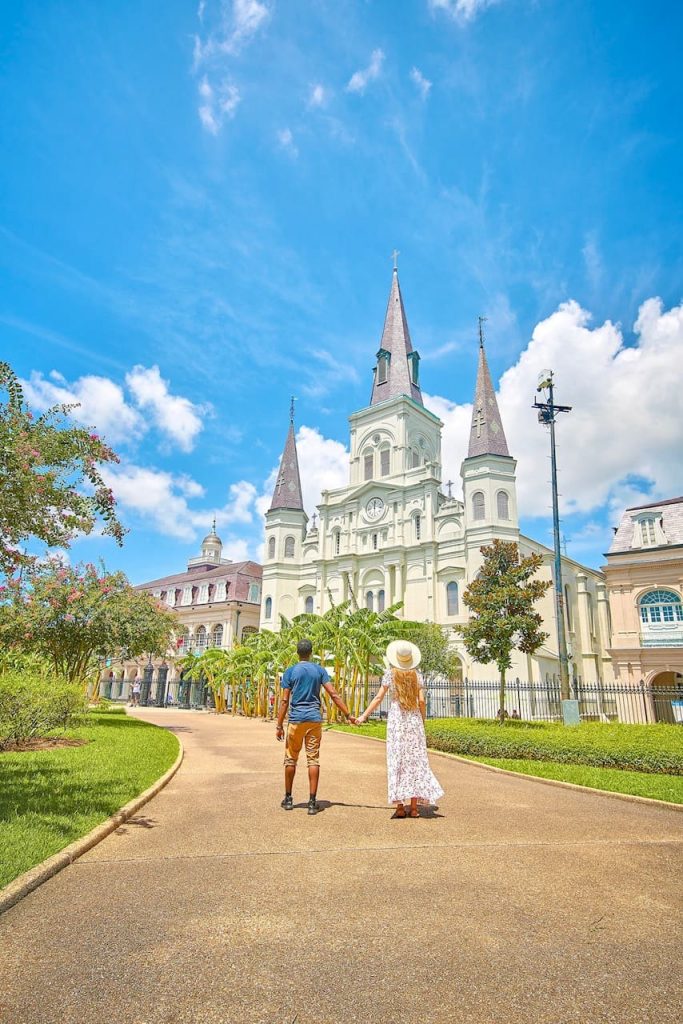 Camp at Grand Isle State Park
Grand Isle State Park is found on the tip of a barrier island in the Gulf of Mexico. This is a great place to take the family camping for some fun in the sun!
The white sand beaches here will give you the perfect place to swim and relax. Fishing is a popular pastime in this park as well and it is a great place to begin a deep-sea fishing journey. People also like to look for crabs for a tasty meal.
There is an observation tower that provides amazing views of the island as well as a hiking trail that will lead you through the pretty area.
There are plenty of birds and pretty butterflies to spot as you traverse the island. Overall, this is a great weekend getaway in Louisiana for soaking in both nature and sun rays.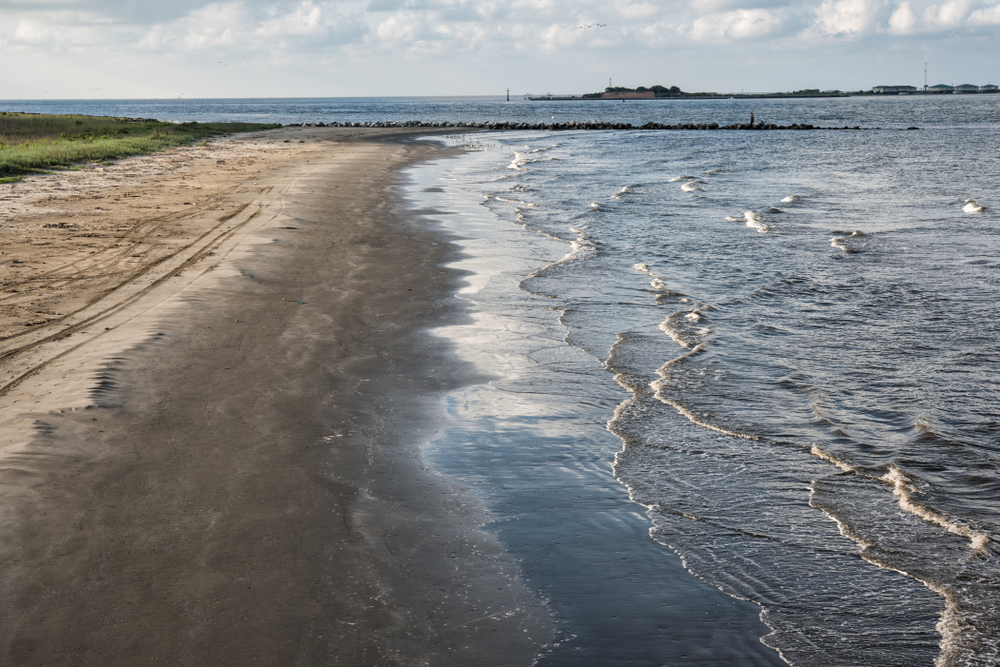 Beach Hop Along the Gulf
If you want more beach time, there are other sandy locales to explore along the Louisiana coastline. Louisiana does not have a ton of large beaches, but there are some small, hidden gem beaches where you can imagine you are in Florida.
Cypremort Point Beach is on Vermilion Bay. This beautiful beach is a great place to enjoy a picnic or read a book in the sun while watching your kids build sandcastles. Windsurfing, sailing, and fishing are all popular activities here.
Another beach to visit is Holly Beach. Rent a beach cabin at what is known as the Cajun Riviera and soak in the beach and small-town vibes. This beach in Louisiana is great for combing for seashells, swimming in the cool water, or boating along the coast.
If you prefer freshwater beaches, there are plenty of those to be found in Louisiana as well. Head to Lake Charles, Lake Pontchartrain, or White Sands Lake to find more pretty and peaceful beaches for your weekend getaway in Louisiana!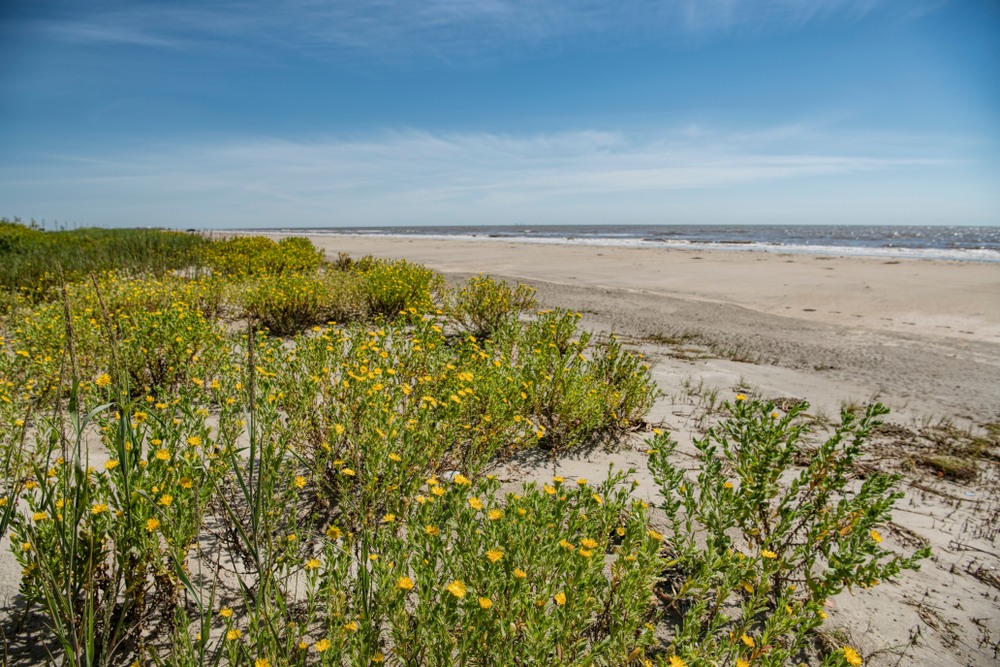 Explore Baton Rouge
Baton Rouge is the state capital and is a must-see place if you are planning a weekend getaway in Louisiana. Start your trip here by going up in the country's tallest state capital building.
On the twenty-seventh floor, you will find an observation deck that overlooks the skyline and a pretty garden. Then you can see Louisiana's Old State Capitol which looks like a Gothic castle set above the Mississippi River.
Visit the Capitol Park Museum, shop the Red Stick Farmers Market, and tour the WWII-era USS Kidd. The Bluebonnet Swamp Nature Center is a great place to see wildlife.
A walk or bike ride along the river will provide great views of the city. There are also a lot of great places to eat around the city. If you are traveling with kids, head to the Bayou River Water Park for some thrills.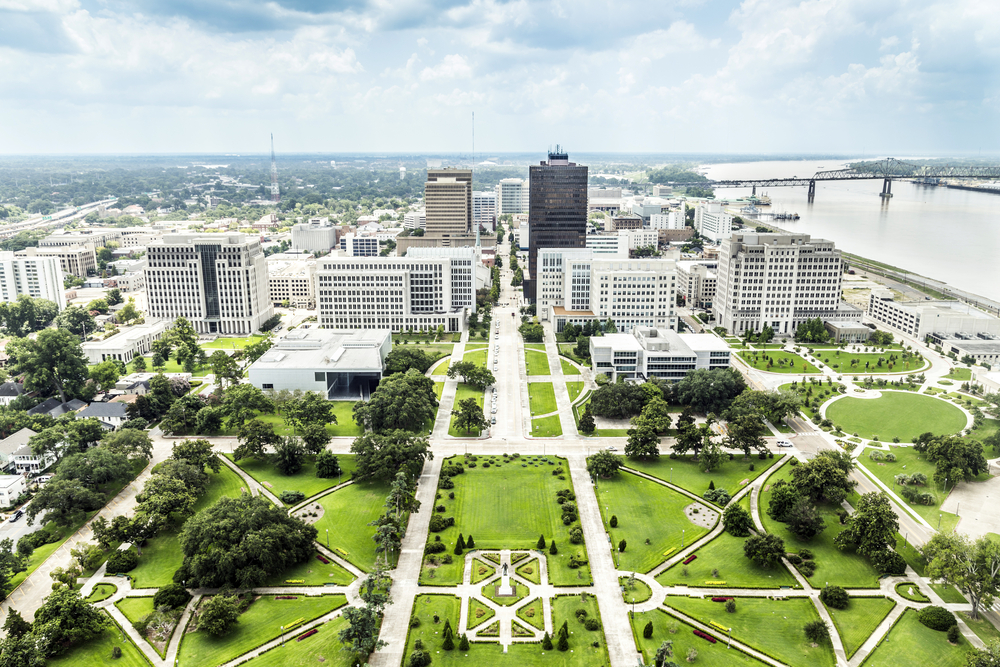 Discover Shreveport
Shreveport is a fun, lively, and hip city in the northwest of Louisiana. Think of it as the Louisiana version of cities like Austin, Texas, or Asheville, North Carolina. This is one of the best weekend getaways in Louisiana for the whole family.
You could easily spend a couple of days here or a whole week. The city truly has something for everyone. Whether you like nature, art and music, history, or a good thrill, Shreveport is ready to welcome you!
One of the most fun things to do in Shreveport is going to Splash Kingdom Waterpark, especially in the heat of summer. After zooming down water slides, calm your nerves by wandering the American Rose Center, the largest rose garden in the U.S.
Check out the art and history museums in town and then pose for selfies in front of the "Call For Action" mural or the Elvis Presley statue. Once the sun sets, the nightlife comes alive. If you time your trip right, you might be in town for one of the festivals.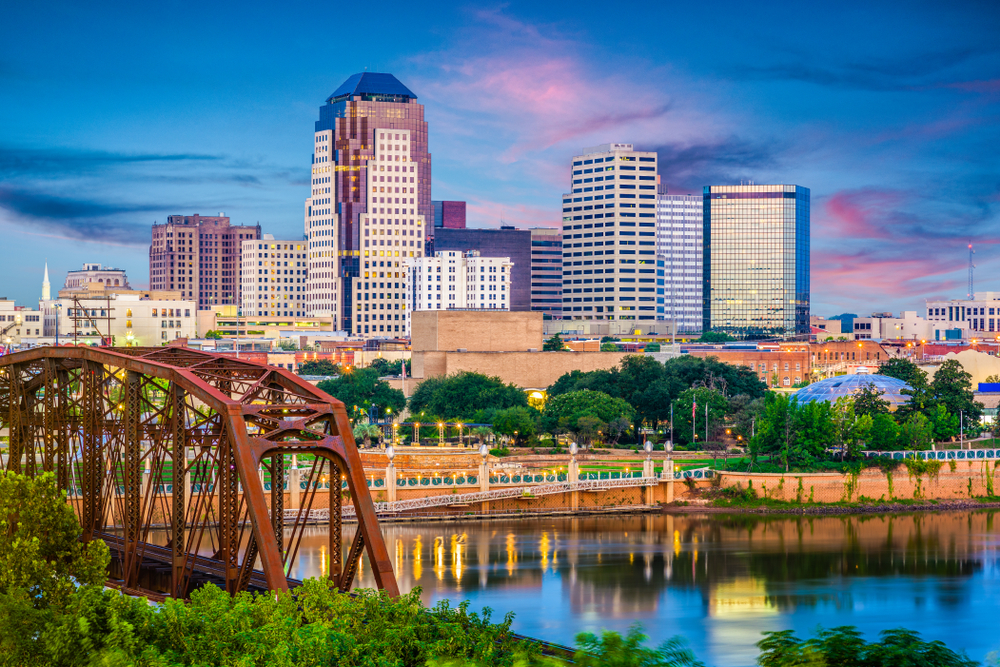 Have a Bed And Breakfast Escape
If you are looking for an amazing and romantic weekend getaway in Louisiana, then you should book a stay at a bed and breakfast. One great choice is the Chateau on the Bayou Bed & Breakfast less than an hour from New Orleans.
Escape the city to find yourself in a charming room right on the water. You will love relaxing here and unwinding after an exciting trip to New Orleans.
You will quickly feel right at home here as you lay in a comfortable hammock or let time slip by while watching the wading birds fish in the water. Or get out and go kayaking in the bayou. Included in your stay is a delicious home-cooked Cajun breakfast. What could be better than that?
Book Here: Booking.com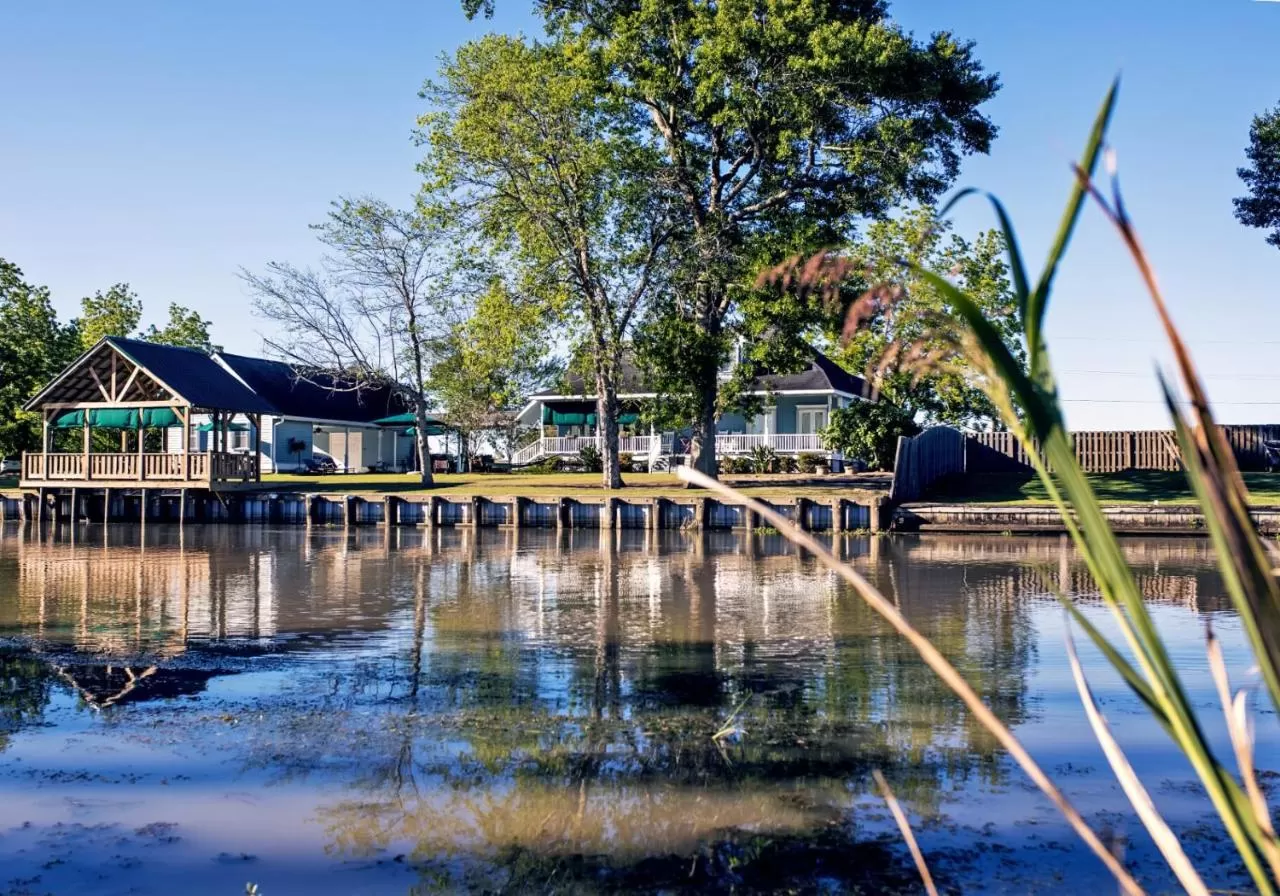 Take a Cajun Food Tour in Lafayette
As mentioned, Louisiana is a great place to visit if you love to eat! If you want to try out some authentic, spicy Cajun food, then you should consider a weekend getaway to Lafayette. This town is in the middle of Cajun country and provides you the opportunity to experience this culture. Take a walking food tour to find all the best eateries.
When you are done eating everything you can, take time to explore the rest of the city. You can shop downtown, take in some culture at the Hilliard Art Museum, or find the beautiful Cathedral of St. John the Evangelist.
The Vermilionville Historic Village is a cool place to visit if you want to be introduced to history and culture. There are many events and tours you can enjoy here. Lafayette is definitely one of the best vacation spots in Louisiana!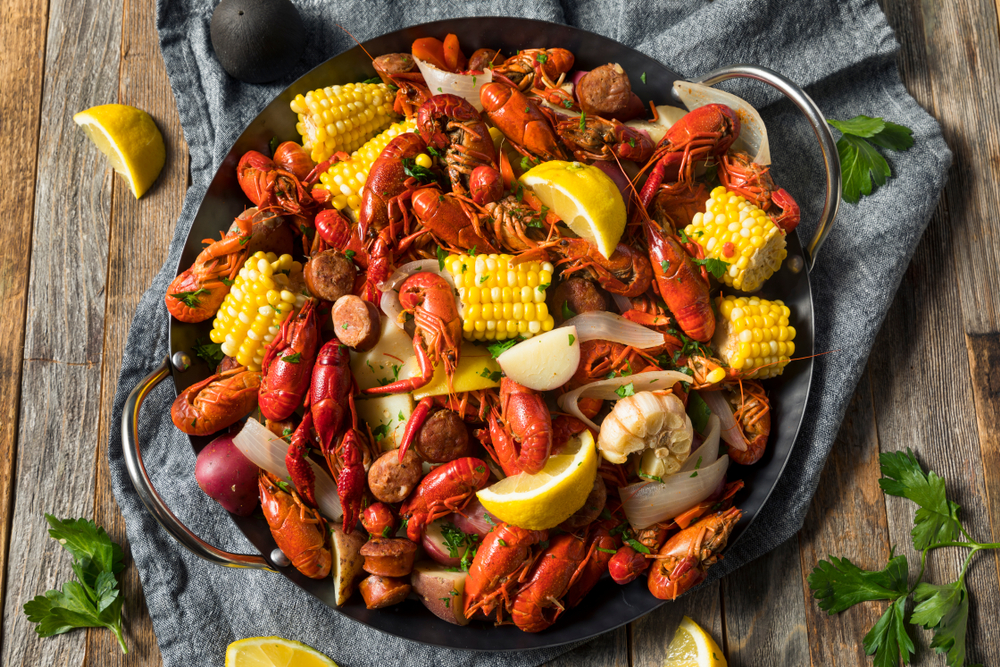 Learn Tabasco History in Avery Island
Avery Island is not even an hour south of Lafayette, but it is worth a weekend trip all on its own. This is not a true island, but it is surrounded by bayous and waterways.
Avery Island is best known for being the location of the Tabasco Sauce Factory. Since being founded in 1868, Tabasco has created a large fan base. If you are one of those people that like to mix Tabasco with everything, then you should take a tour of the factory and go to the visitor's center.
Another thing to do in Avery Island is visiting the Jungle Gardens. This is a nearly 200-acre sub-tropical garden full of plants. There is also a tranquil Chinese garden with a Buddhist temple and a bird sanctuary making this a very relaxing weekend getaway in Louisiana!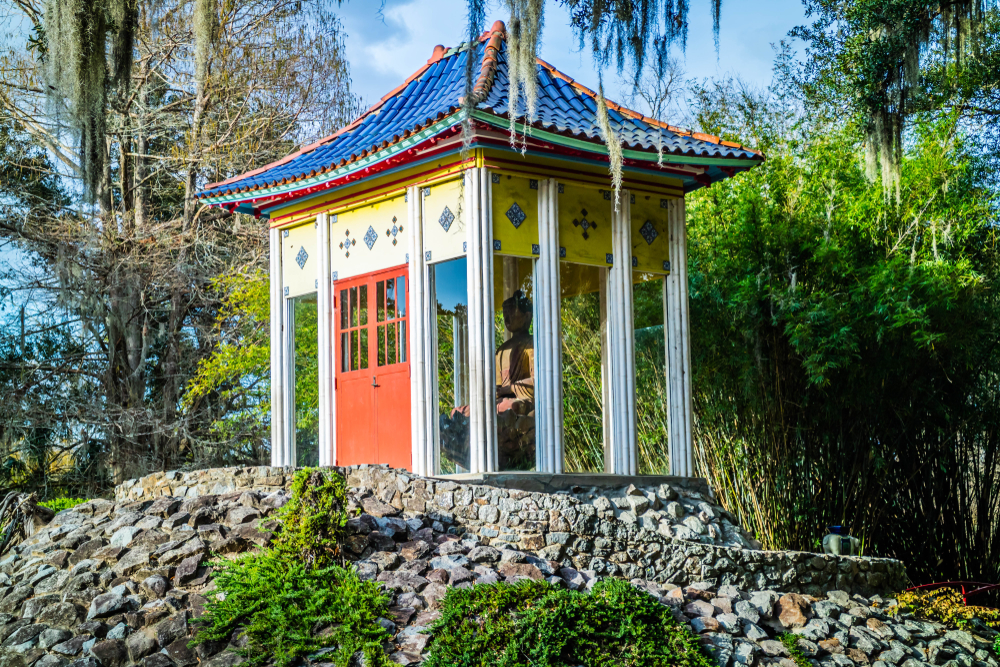 Step Back in Time in Natchitoches
Natchitoches is the oldest settlement in Louisiana and is a great place to experience history. Wander through town to spot a general store dating back to the 1860s and the gorgeous Minor Basilica of the Immaculate Conception.
Learn about local history at the nearby Cane River Creole National Historical Park. When you are done stuffing your brain with history, you can relax by floating on the Cane River.
One of the most interesting things about Natchitoches is the fact that the classic 1989 movie Steel Magnolias was filmed here. If you are a movie buff, a trip to this small town is worth it just for that!
You can take a Steel Magnolias tour of the town and if you are a huge fan of the movie, you can even book a stay at the Steel Magnolias Bed & Breakfast where a large part of the movie was filmed.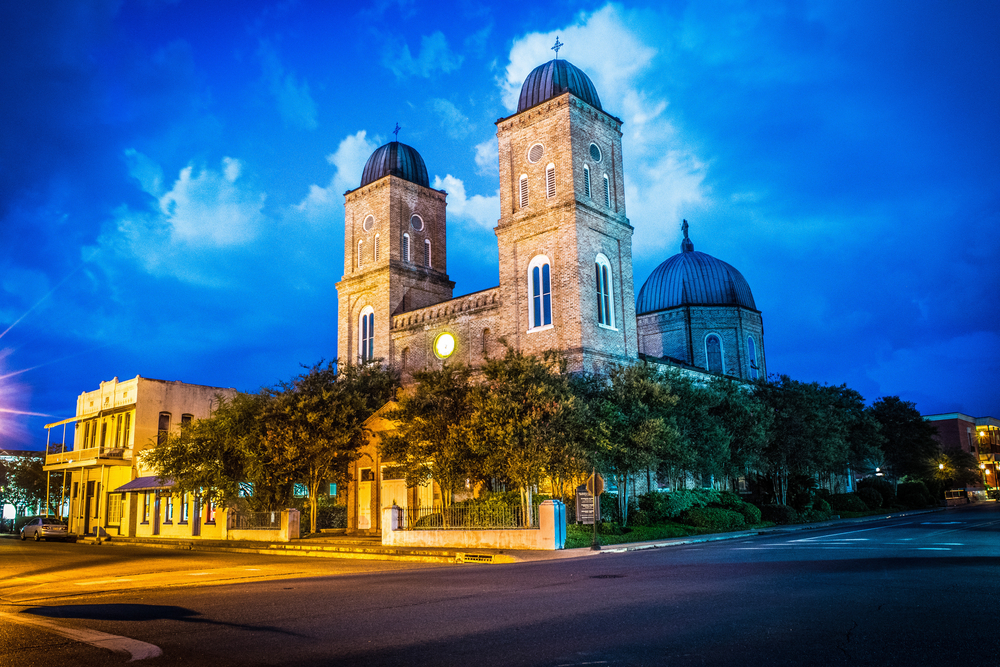 Discover Small Town Life on the North Shore
From New Orleans, drive the scenic Lake Pontchartrain Causeway. At twenty-four miles in length, this is one of the longest continuous water bridges in the world.
In about thirty minutes, you will be transported from the hustle and bustle of big city life to the small-town world of Louisiana's North Shore. On this side of Lake Pontchartrain, you will find a collection of small towns that offer a great weekend escape.
There is plenty to do here to fill your weekend. The towns are full of shopping opportunities, including art galleries, antique shops, and boutiques.
There are a variety of museums and fun parks too. A brewery tour might be a fun option as well. There are hiking and biking trails to enjoy or you can take a Honey Island Swamp Tour to spot alligators. Visit the Fontainebleau State Park or the Big Branch Marsh National Wildlife Refuge to spend time in nature during your Louisiana weekend getaway!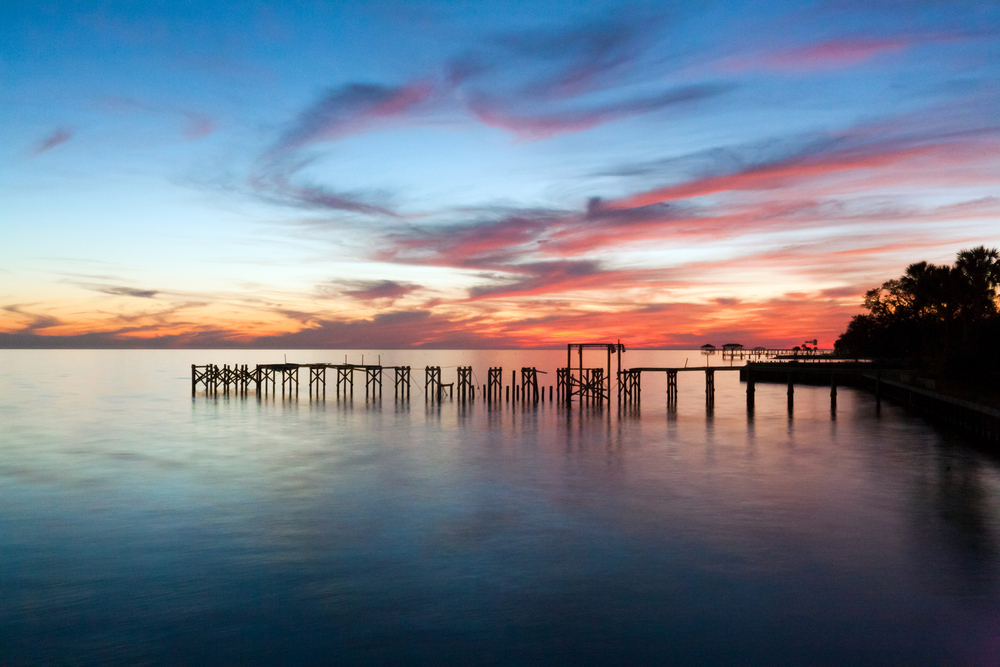 Try to Win Big at the L'Auberge Casino Resort
You do not have to go all the way to Las Vegas to enjoy a casino resort! There are a few in Lake Charles, including the L'Auberge Casino Resort. This luxury resort is the ideal Louisiana weekend getaway for relaxation and fun.
The stylish rooms give you a place to recharge between bouts of gambling in the casino. No matter what kind of games you like to play, there is something for you, from slot machines to high stakes poker.
But, even if you are not much for gambling, this is still a great destination for a girls' trip or couple's retreat in Louisiana. The resort also includes a salon and spa so you can treat yourself to massages and facials.
If you want to have fun outside, there is an awesome pool with a lazy river, volleyball nets, and a golf course. When you get hungry, try some of the many on-site restaurants. You will leave here refreshed and hopefully a little richer!
Book Here: Booking.com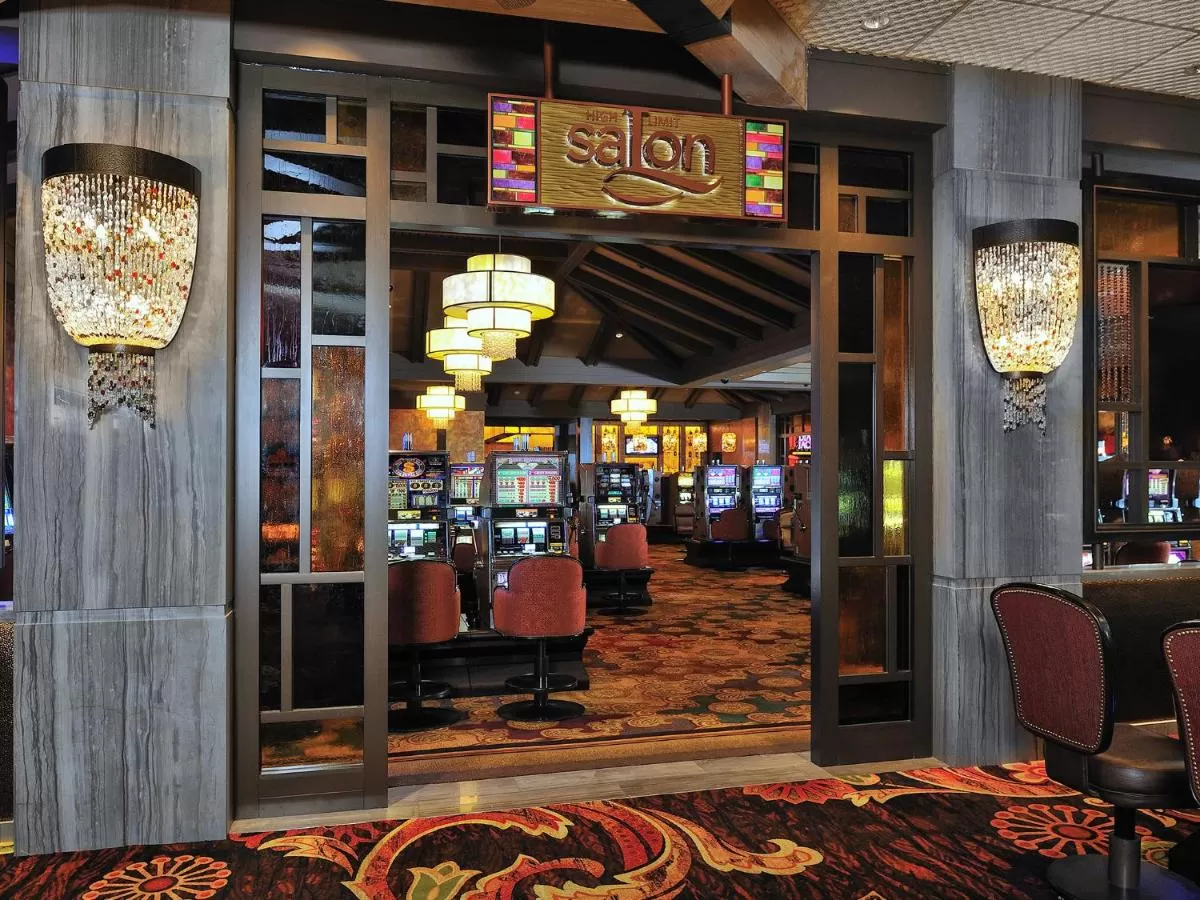 If you live in Louisiana or are road tripping through this Southern state and are looking for some great things to do, then we have you covered. No matter your interests or idea of a fun time, there are weekend getaways in Louisiana you are sure to enjoy!