If you're looking for the best brunch in New Orleans, we've got you covered! We have narrowed this list down to the top 15 best brunch places in New Orleans, and you surely don't want to miss out.
Whether you're in a mood for a more classic southern cafe, or looking for a spot that is trendy with instagrammable plates, you have your options in New Orleans! We all know this lovely city is famous for its music, Creole cuisine, and celebrations like Mardi Gras. So why not take that celebration to your taste buds?
Go ahead and plan to enjoy brunch in the French Quarter, or find a bottomless brunch in New Orleans. Either way, you'll find yourself full and happy. This is where to brunch in New Orleans!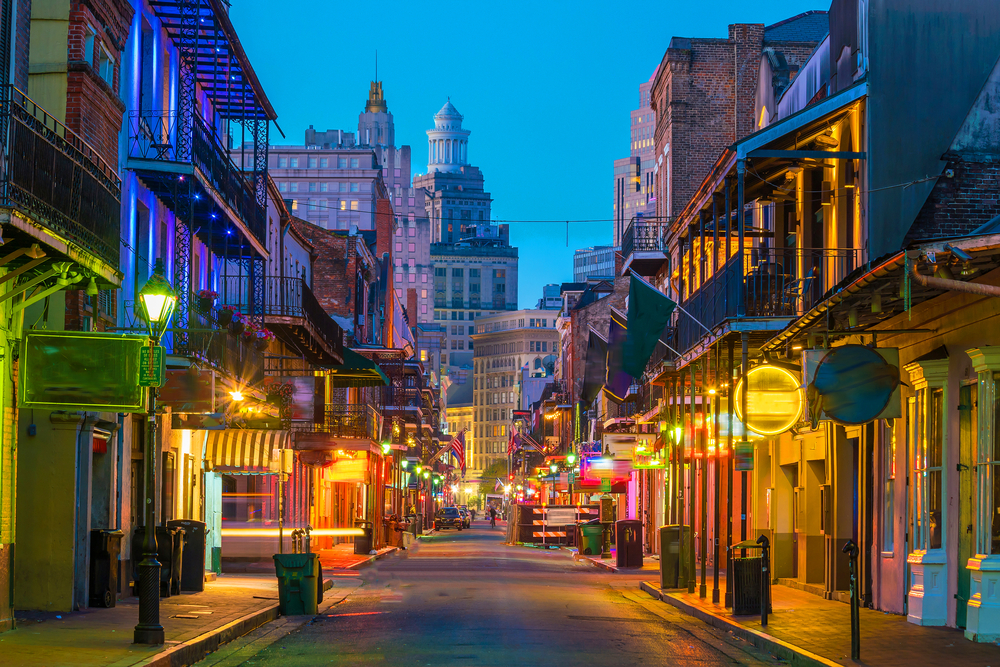 15 Best Places for Brunch in New Orleans
1. Ruby Slipper
Brunch in New Orleans has never been easier at the Ruby Slipper! In fact, there is a reason their has tag is #thatbrunchlife. Here you can choose between sweet, savory, or syrupy. Brunch is a way of life, not an option at this wonderful cafe. In fact, they serve over 38,000 biscuits a day!
But biscuits aren't the only thing served here: check out their menu! From French toast bites, to pig candy bacon bites and friend green tomatoes, you'll always have a touch of southern flare here. And beignets are always on the menu of course!
Guests love the sweet heat chicken toast bites, shrimp and grits, peaches and cream pancakes and more. Don't forget the cocktails too! Enjoy a ruby mimosa, or an award winning Bloody Mary. Or don't pass on the morning margarita! You'll leave here nice and full and flavored out!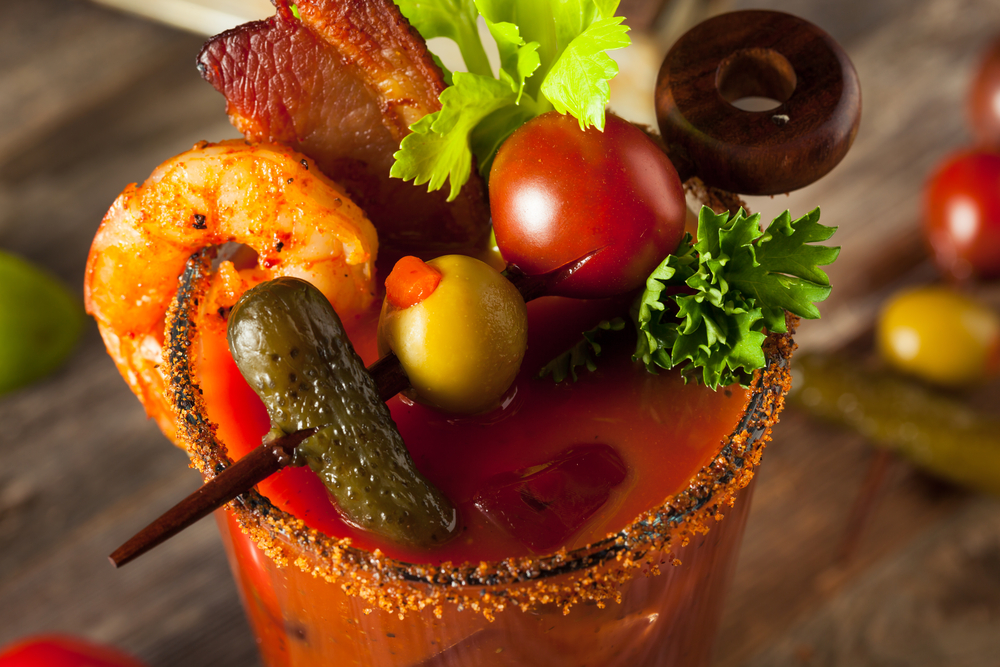 2. Court of Two Sisters
The Court of Two Sisters is more than a brunch restaurant. It is a legend of one of the top best brunch restaurants in New Orleans! Famous for luscious Creole and Cajun cuisine, this location is beloved by locals and visitors a like. They offer a one-of-akind experience in the city with their menu.
Two Sisters offers more than just brunch, but it is their brunch menu that sets them apart from ther places and has them make the list of the best brunch in New Orleans LA. Served daily from 9 am until 3 pm, there are brunch classics here like scrambled eggs, grits, grilles, eggs Benedict and more.
But when you tap into the New Orleans favorites on the menu, you'll never want to leave. Try the chicken & sausage gumbo, the red beans and rice, the strip etouffee. This place is so famous that it even hosts weddings– talk about elegant! Enjoy brunch in the French Quarter on a stunning patio here– and make reservations in preparation! And don't forget to tip the live Jazz band!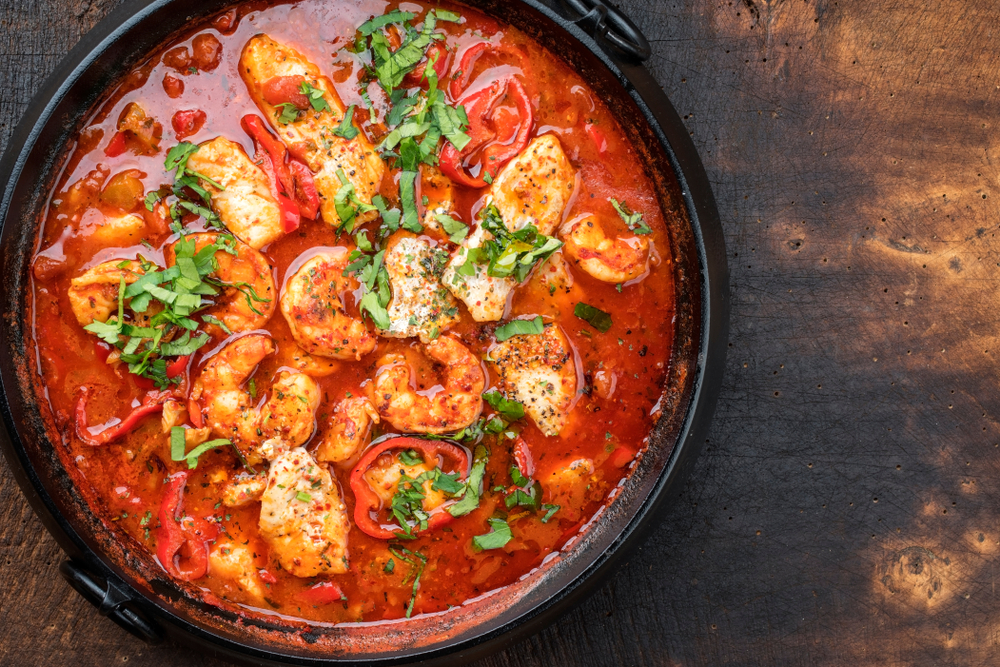 3. Katie's
Like many of the best brunch spots in New Orleans, Katie's restaurant is family owned and operated. While they channel the old-school, family operated, neighborhood restaurant vibes, their food leaves echoes on your tastebuds for hours after.
The interior of this spot has changed over the years. It is recently renovated, but it still has. pulses of the vision of Mr. Leo, who opened Katie's but passed in 1987. While Katie's is famous for its dinners, people also flock here for Sunday Brunch.
Every Sunday from 9 am until 3 pm, load up on loaded has browns, enjoy swamp fries, crab cakes, oysters, and more. Gusts love the fish and grits or the crawfish beignet, but if they are in the mood for more breakfast vibes, the creole omelet– a jambalaya stuffed omelet– is popular too!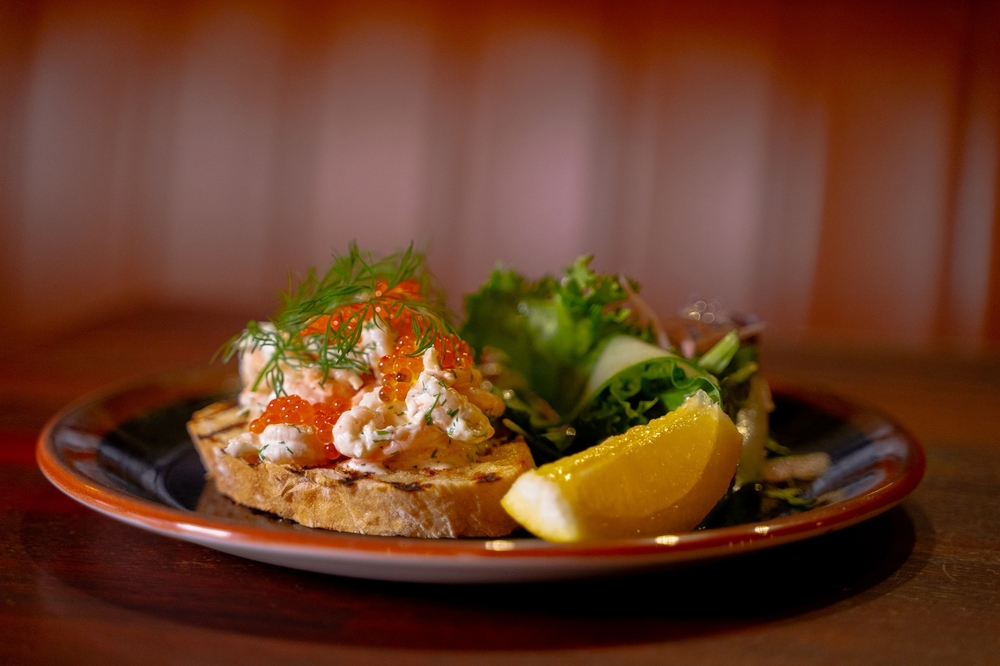 4. Birdy's Behind The Bower
From 8 am until 2 pm Monday-Tuesday and Thursday- Friday, Birdy's is one of those brunch restaurants in New Orleans you don't want to miss out on. Birdy's knows this too, so they stay open an extra hour on Saturday and Sundays (meaning they stay open until 3 pm!).
Even with being closed on Wednesdays, guests will always flock to Birdy's the other days of the week. Bottomless mimosas in New Orleans have never been easier! They are offered and quite popular here. Perched on the back of the framework building, guests also love the vibe here.
With a welcoming indoor and outdoor space, the southern-inspired, local food is really what people love. Enjoy huevos rancheros, polenta toast, a funfetti bubble waffle and a biscuit board! Birdy's is famous for their coffee too, so grab a cup!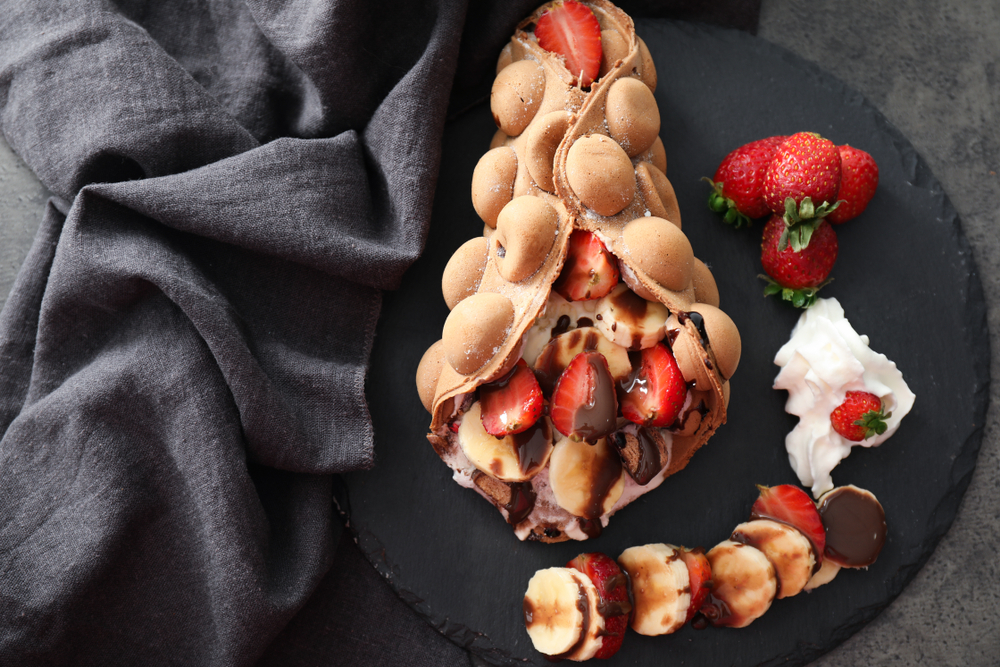 5. Cafe Degas
Looking for the best Sunday brunch in New Orleans? What about a place where the brunch food in New Orleans is unforgettable? Check out Cafe Degas! This romantic, intimate French bistro is not only stunning on the inside (a literal tree is growing inside the bistro!), but the food is amazing too.
The combination of classic French foods with a Creole spin keeps tourists and locals coming back. Oh and don't forget the regular handpicked section of house wines! Thus, people come for brunch on the weekends! From 11 am until 3 pm on Friday through Sunday, you'll want to swing by.
Enjoy braised veal in Creole red gravy. Or try the quiche with crawfish. Even consider the open baguette, fried duck egg and paprika tomato compote. Cafe Degas is one of those places where you will never be disappointed with the food, and you will never find anything else like it in the area. Of all restaurants in New Orleans for brunch, you'll want to return here!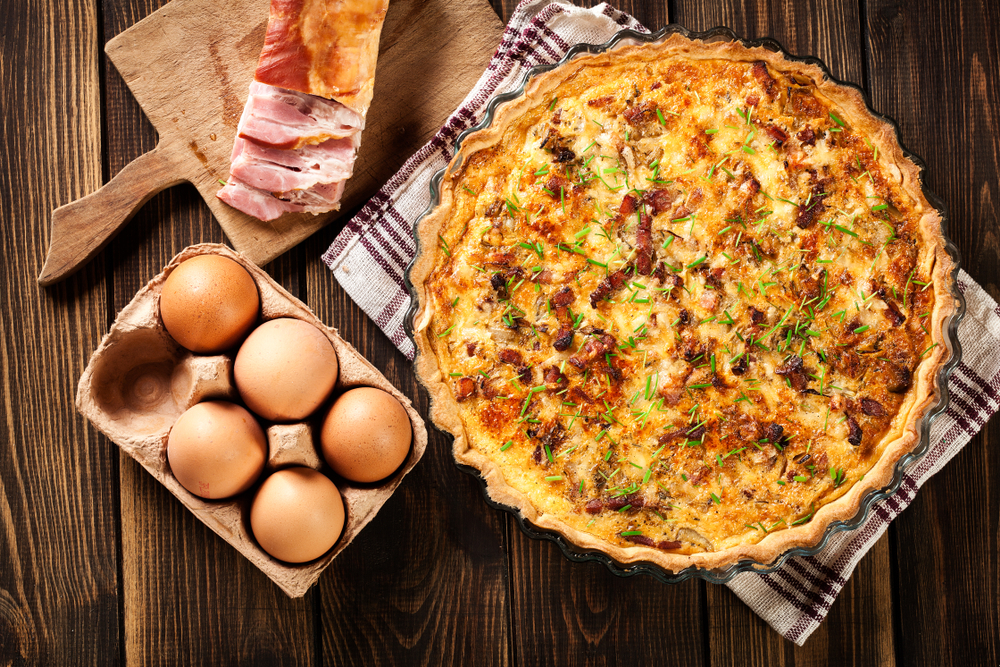 6. Antoines Resturant
Founded in 1840, Antoines is a world class dining experience. It is , after all, the birthdpacel of oysters Rockefeller! Still owned by the 5th generation of the original founder, the impeccable service and unique atmosphere keeps people coming back.
There are famous dishes here too! We already mentioned the oysters Rockefeller, but what about eggs sardou? Those poached eggs over. artichoke bottoms with anchovies don't get more French and Creole than that!
Guests also love pommel de Terre soufflés (puffed potatoes). And don't forge the cocktails! Try a bourbon milk punch, or even a winter coffee break. Either way, you'll enjoy the food, drinks, and even the jazz band. Yes! Antoines is a great place for a jazz brunch in New Orleans!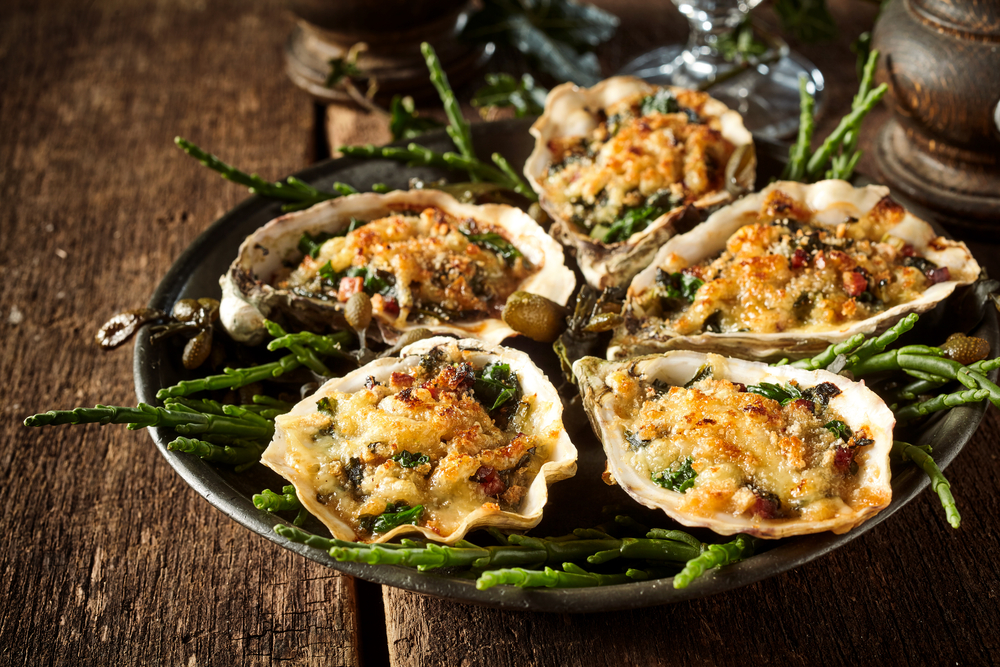 7. Commander's Palace
Commander's Palace is nestled in the middle of the tree-lined Garden District. And since its opening in 1893, this has become a New Orleans landmark. The quality of their food is award winning and has literally won SEVEN James Beard Foundation Awards.
You can say that Commander's Palace is a culinary legend. For their jazz brunch, you can enjoy starters like the Turtle Couple au Sherry. Or a pork belly cinnamon roll! And then for your class entrees, try things like the Mardi hog (pork tenderloin), or wild white shrimp and grits.
For desserts of course you can enjoy a creole cream cheese cheesecake, or Creole bread pudding soufflé. Please do note, though, that reservations are suggested. In addition to this, there is a dress code! Business attire is required at the Commander's Palace.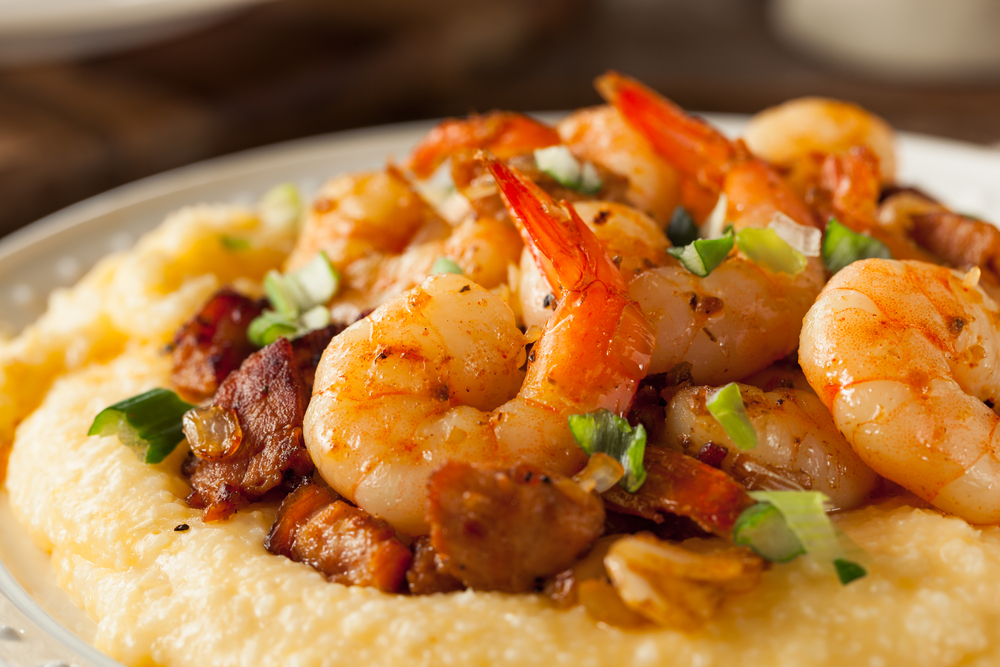 8. Elizabeth's Restaurant
We all know that you can find fancy in New Orleans, but what about that comfort food? Here at aEt Elizabeth's the catch phrase is "Real Food Done Real Good." This spot makes everything from scratch and uses care and creativity to create an overall dining experience.
The low key atmosphere is pleasant, approachable, and fun. Guests will hang out at the bar and enjoy a Bloody Mary while they wait for their table. Their weekend brunch gets a bit busy: served on only Saturdays and Sundays from 8 am until 2:30 pm, you want to get there when you can! It is first come, first serve.
Guests love the fried green tomatoes with shrimp remoulade. The friend grit cakes are also to die for! But for your entrees, try the duck waffle, the French toast burrito or even the smoked salmon and brie grilled cheese. The country breakfast meets creole here perfectly! There is no denying that this is one of the top options for best Sunday brunch in New Orleans.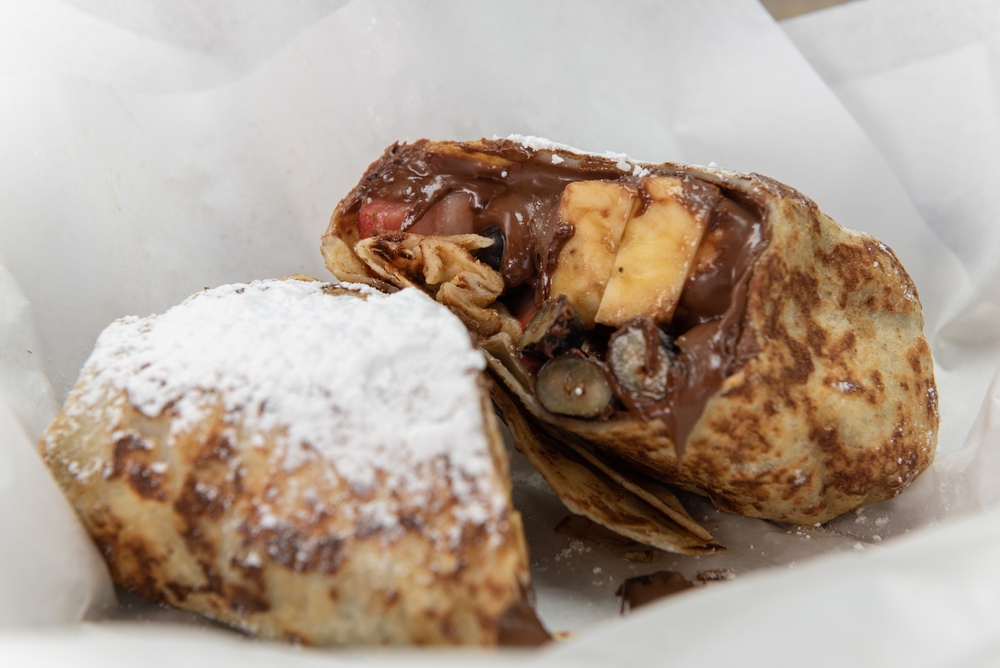 9. Flour Moon Bagels
Who says to have a great brunch you need to sit down and order something fancy? Flour Moon Bagels is a Crescent City Bagelry that makes bagels fresh on the daily! Here you can order classic breakfast sandwiches, unique flavors, and made-tor-order tartines.
Flour Moon offers bagels by the dozen and a variety of cream cheeses, cured and smoked fish, and plenty of other provisions. It is great for catering or grabbing brunch on the go! Guests love to do an outdoor brunch in New Orleans with Flour Moon Bagels as they take their food out on a picnic after ordering at the bakery!
Here you can order a classic breakfast sandwich, a rare roast beaf bagel sandwich, and more. There are plenty os spreads like blueberry jam and roasted carrot spread. And the bagel flavors– sea salt, rosemary salt, poppy seed and more– have people trying everything and anything!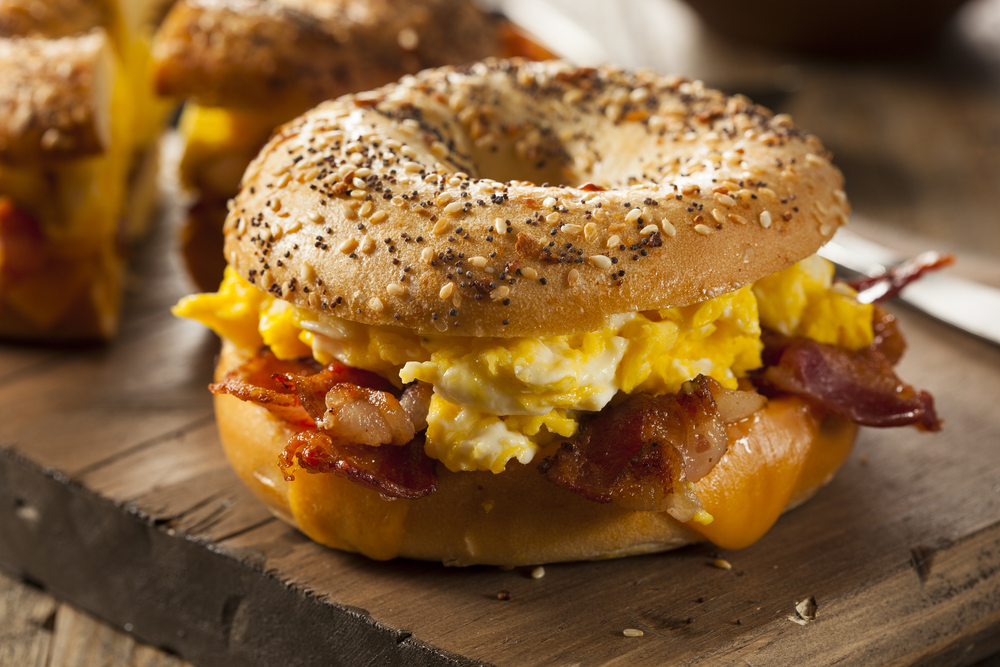 10. Jewel of the South
Famous for their award winning cocktails, Jewel of the South is a fantastic restaurant that couples its drinks with its mouth-watering entrees. Located in the French Quarter, each Sunday the brunch menu brings locals and tourists in for some tasty meals. Please note that a Saturday brunch in New Orleans is not possible here– only arrive on Sundays!
Between the romantic courtyard and cozy inside, pictures are often taken here. The intimacy of the restaurant is comfortable and inviting. It makes the food easier to enjoy! Guests really love teh cocktails like the coffee cobbler, or the pot likker dirty martini.
For food, the fresh, local ingredients keeps your tastebuds excited! French toast with rum syrup is always great. So is yogurt, macerated blackberries, and honey comb! But the real kicked is the wagyu short rib over potato hash and with eggs. Yum!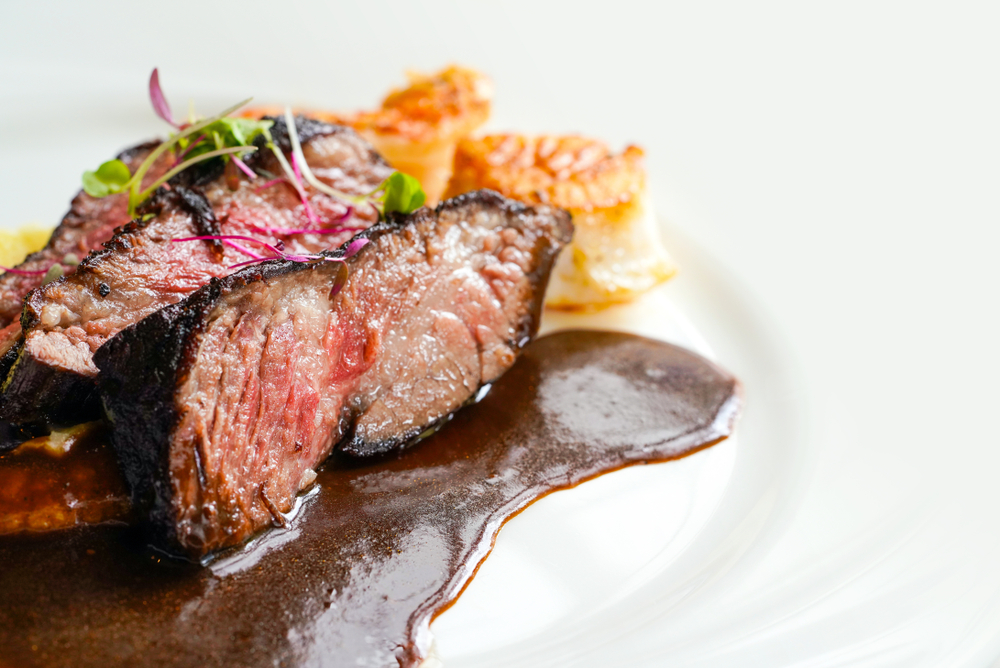 11. The Country Club
Who doesn't love a good show coupled with a good meal? The Country Club is a contemporary spot that offers great food and fun entertainment. Located just off the charming Bywater neighborhood, stepping into the Country Clubs feels like a bit of an escape from reality.
Here you can enjoy a full bar, outdoor seating, brunch, lunch and dinner. We are obviously recommending it for brunch, but we also want to give a shout out to the drag show! This drag brunch in New Orleans is one of the best.
So sit down, sing, dance and laugh while enjoying a meal. Make reservations ahead of time, however! Enjoy the crab cakes and eggs, the steak and eggs, or even the corn, curry and blue crab bisque. There are tons of gluten free options here. It Is one of those places that make dietary restrictions easy! So enjoy one of the best New Orleans brunch spots, and have fun at the show!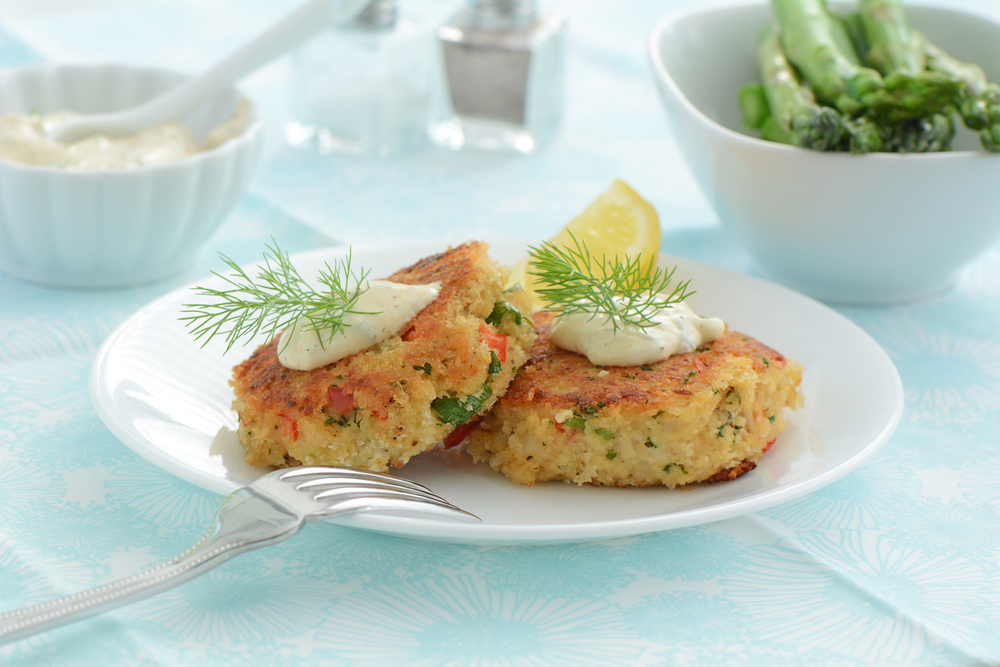 12. Morrows
Morrows is the place to go for the best black owned brunch in New Orleans! Nestled in the Faubourg Marigny neighborhood, this restaurant opened in 2008, so it is fairly new, but it is thriving! Locals and tourists keep coming back.
Here they serve classic New Orleans cuisine and authoring Korean dishes. A strange combo at first glance, but one that works and has people returning! Guests love the crafted cocktails at the bar, and how they can relax with the R&B music within the beautiful ambiance of the restaurant.
The full course meals also keep people happy! Just know brunch only happens on Sundays! But when here, try the red fish and grits, the lobster Mac and cheese, or the cajun craswfish pasta. Guests also enjoy the raw oysters and gumbo ramen!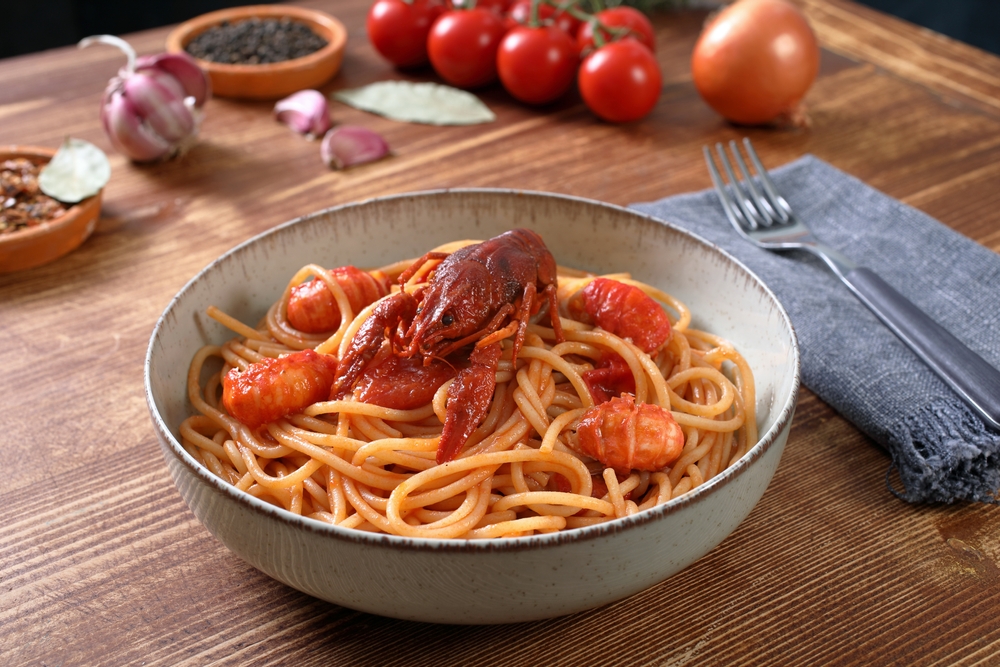 13. SoBou
Experience the French Quarter in a different way at SoBou! Here, food and drink pay homage to a classic New Orleans style. There is no doubt that this is some of the best brunch in New Orleans LA. There is truly spirit in this restaurant.
Here you can experience the Burlesque Brunch, which quite literally, brings brunch with a kick! World famous burlesque dancers perform while you eat– you may even recognize a few names. Bella Blue anyone?!
Overall, though, people enjoy the bottomless brunch in New Orleans this place offers. You can eat two courses, three courses, or do something bottomless. Prices vary depending on what you get, but don't forget those mimosas too! It's something you'll never forget! And their martinis are something you won't forget!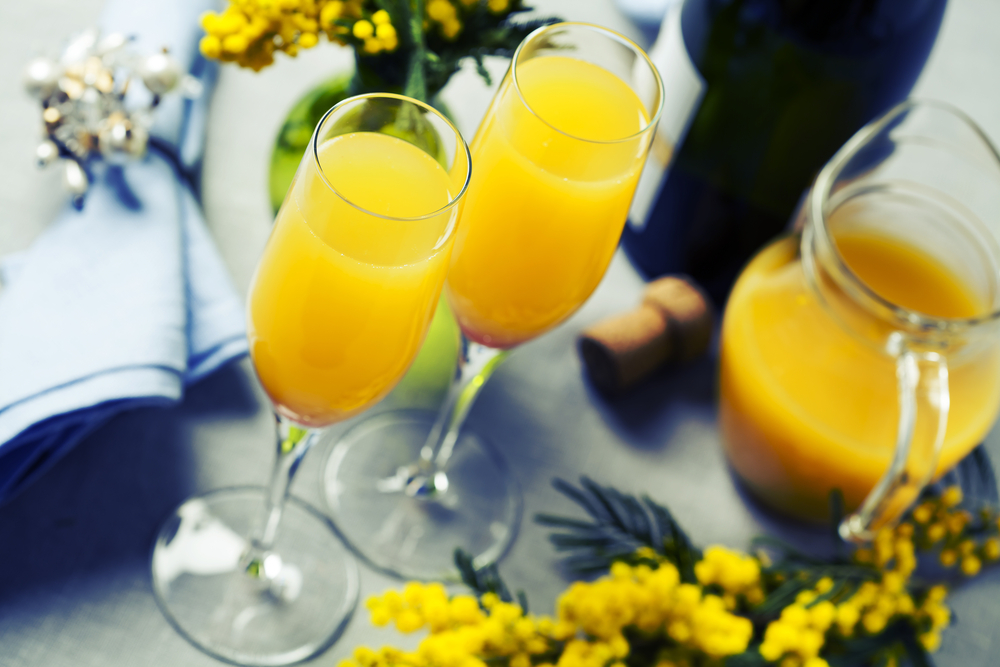 14. Piece of Meat
Don't let the name scare you. While Piece of Meat originally opened as a butcher shop, and then morphed into a sandwich shop, today it is a modern steakhouse that serves great cuts… and brunch? You heard that right! Brunch! In fact, some of the best brunch in New Orleans!
On Saturday and Sunday the warm and chic environment of this location brings in guests consistently. There are creative cocktails to sip on, but it is the meat that is super successful. While the menu may seem familiar, it is the fact that the owners know meat well that makes this place so unforgettable.
Things like the short ribs hash take different here. But maybe even try something a little less familiar for brunch. Guests love the brunch chili dog– a wagyu and black eyed pea chili, poached egg, sour cream and cheese on a bun. But of course there are other classics if you need: eggs Benedict is always a good option too!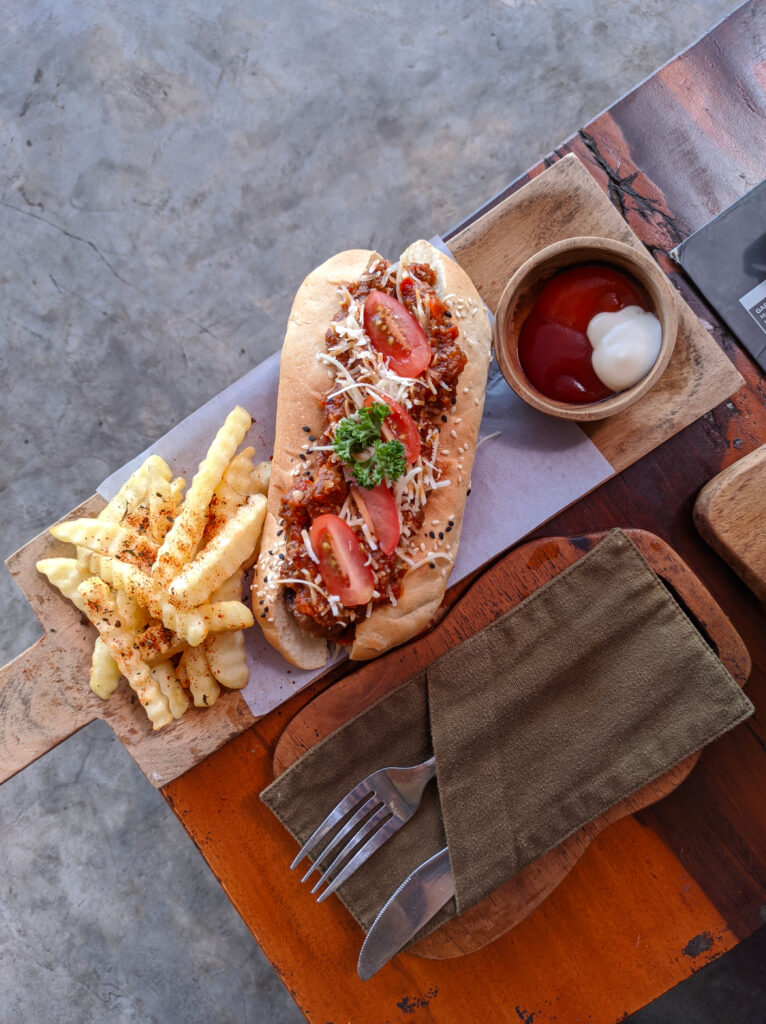 15. The Elysian Bar
We've talked a lot about some of the best brunch places in New Orleans that are open on weekends, but we want to make sure we mention places that offer brunch seven days a week too! Thus, check out the Elysian!
This located was once a church complex. The big, open spaces are not welcoming with a huge courtyard and kitschy rectory. The vibes are fantastic in here– so make sure to take photos! But the real star of the show is the food.
Guests love the French rolled omelet. They tend to order the eggs baked in tomato, ricotta and chimichurri. And don't forget your southern roots with a classic fried grits with a sunny side egg. Served from 11 am until 3 pm every day, you don't want to miss even the croissants they offer here. Homemade strawberry jam?! Yes please!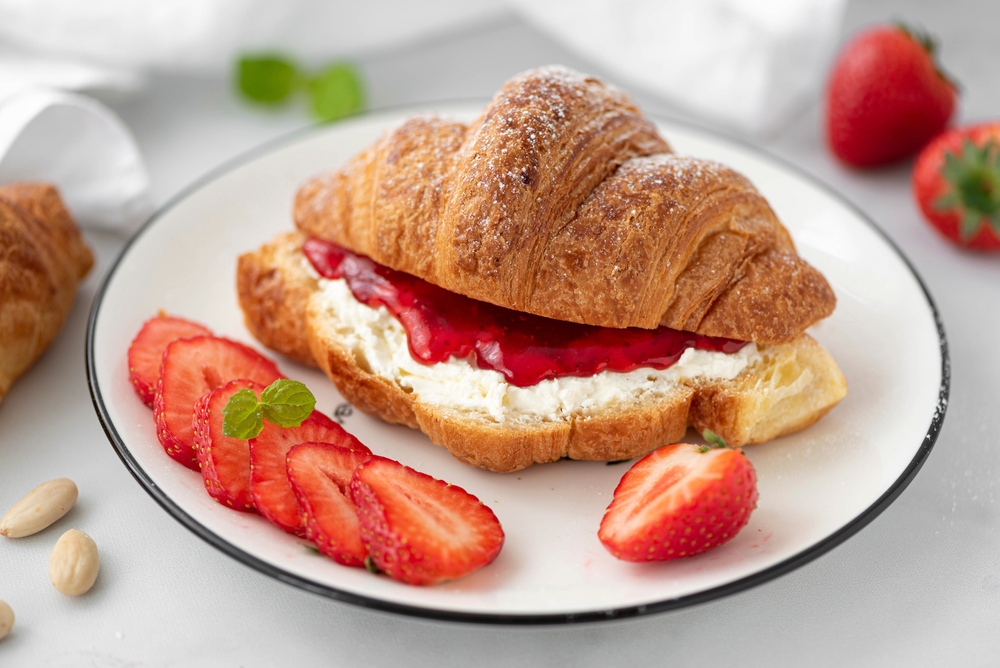 And there you have it folks, 15 of places for best brunch in New Orleans. From fancy spots, to places that only serve brunch on weekends, to locations that mesh the Creole with southern effectively, there is something for everyone. Just make sure to come hungry! You don't want to miss the best New Orleans brunch when visiting.