Going to NOLA and looking for the best breakfast in New Orleans? We've got you! This list is perfect for NOLA lovers and foodies alike:
To be honest, if you have not been to NOLA, you're missing out. The city itself is full of history, exciting adventures, and delicious restaurants of course. There are tons of things to do in New Orleans and we already have an itinerary planned for you if you need help exploring this city.
Planning your trip to New Orleans last minute?
Make sure to book your hotels and tours in New Orleans in advance to ensure availability! Here are our top picks for your trip!
Top Experiences And Tours In New Orleans:
Top recommendations for accommodation In New Orleans:
But we also know that within this itinerary, your stomach may be guiding your trip a bit more! Which is why we wanted to create this list of breakfast in New Orleans. So foodies, gather around. You're about to experience some of the best breakfast food in America! Gather the powdered sugar!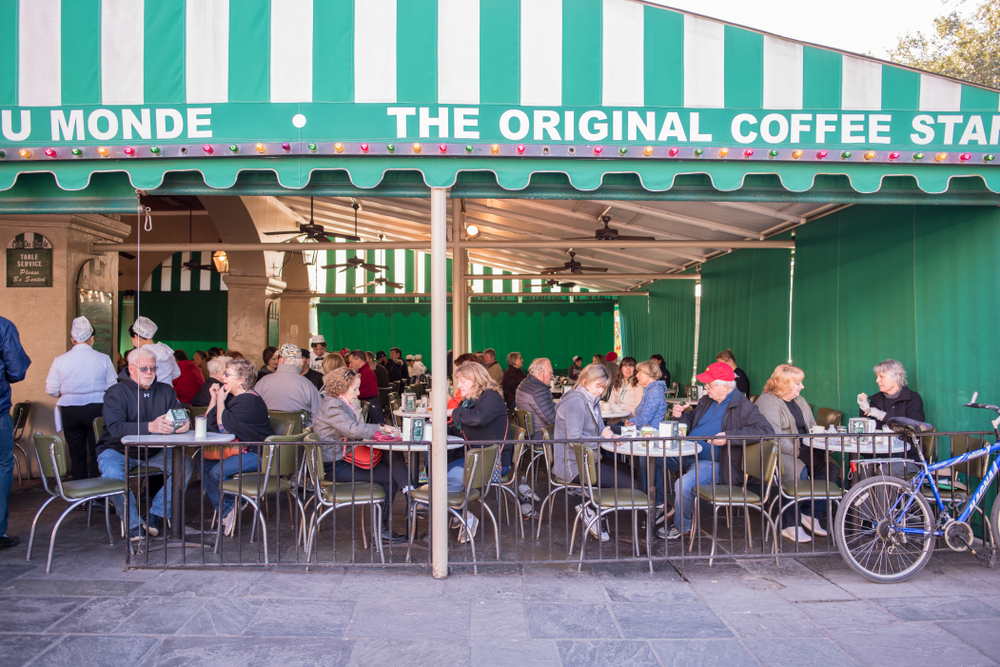 1. Ruby Slipper Cafe
What is better than breakfast in New Orleans? All day brunch, of course! The Ruby Slipper Cafe is known for their all day brunch and what they call "eye-opening" cocktails. Combined with their fresh ingredients and NOLA hospitality, you'll leave the cafe feeling full and happy.
What most people love about this place is the variety in their menu. You can have traditional brunch food here like pancakes and french toast, or you can take a southern twist on your brunch with things like biscuits and gravy, or even the crawfish and grit cake! There are also summer specials for you to check out, so make sure to ask about seasonal food (in particular, the seasonal beignets!). Eat and enjoy here!
2. Cafe Fleur de Lis
Located in the heart of the Historical French Quarter, Cafe Fleur is one of those spots for breakfast in New Orleans you do not want to miss! They love to stick with traditional New Orleans breakfast, which means you will get a whole lot of southern vibes for early morning and brunch meals!
From the southern french toast, to the bourbon street breakfast that features candied bacon, you'll savor every bite here! And if you aren't in the mood for solely breakfast foods, and instead want to enjoy one of the best New Orleans brunch, try things like the oyster Benedict or fried green tomato po-boy! NOLA breakfast and brunch will never be the same after eating here!
This is one of our favorite things to and you should add it to your Weekend In New Orleans Itinerary.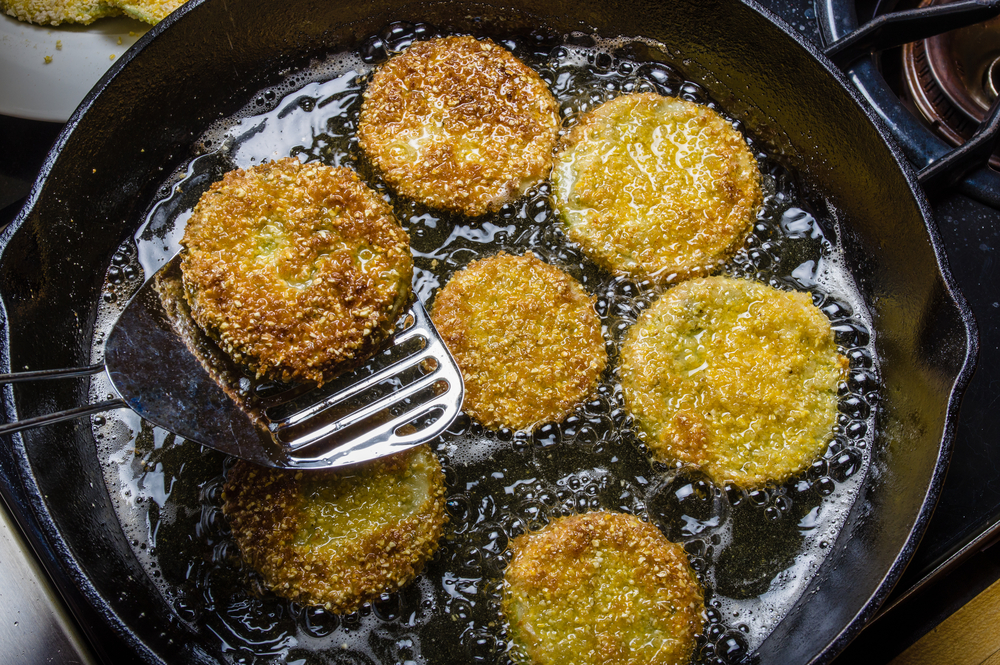 3. Jimmy J's Cafe
Since its opening in 2011, Jimmy J's cafe has become a destination for breakfast in New Orleans. Both tourists and locals rave over Jimmy J's Cafe! And it has been nicknamed "N'awlins' Funkiest Lil' Cafe!" With a variety of breakfast, desserts, soups and salads, and hotplates, this place is filled with options and a great spirit.
Most people also enjoy the cocktails here, and while beer and wine are good, a lot of people enjoy the Blood Mary's from the bar! Paired with things like a fried shrimp and oyster po-boy or eggs ranchero for breakfast or brunch, you won't be disappointed. The Monte Cristo French toast is apparently a must try!
4. Cafe Envie
You have to know that the french quarter is one of THE places to visit during your time in NOLA. Thus, we wanted to make sure we added a best breakfast in New Orleans french quarter to this list! So we are presenting: Cafe Envie! Cafe Envie is located within steps of the historic French Market and is a popular destination for both locals and tourists.
Cafe Envie also recently opened a second location, so that means wherever you are in the French Quarter, you'll be close to an Envie! This means you have to go! Many people love Cafe Envie because it features an Espresso Bar, which pairs great with your breakfast. Here you can get traditional breakfast platters, small bites, bagel stacks, paninis and more. The Bacon Jam toast is quite popular, and we will say, the bean bar is something you do not want to miss! Enjoy your caffeine!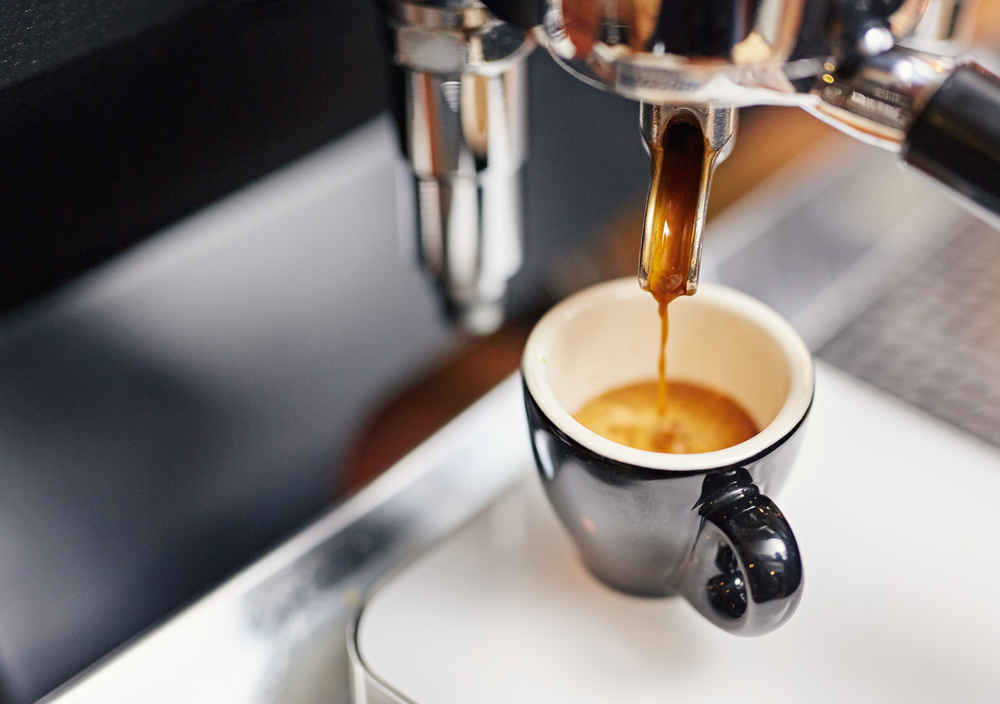 5. Cafe Beignet on Royal
New Orleans best beignet can be found right here! The best french quarter breakfast cannot surpass the classic beignets, but Cafe Beignet is sure here to try! That's right. Cafe Beignet is famous for stressing that there is "more than one way to beignet," and you're going to have to be the judge of that!
Cafe Beignet ties in New Orleans and French cafe traditions in this family-oriented restaurant. Their beignets are served fresh, hot, and cooked to order. So you have to get these, but you can also try their iconic breakfast too! The crawfish omelette is popular here, as is their gumbo! But make sure to pair everything with their famous coffee too– and really save room for those beignets!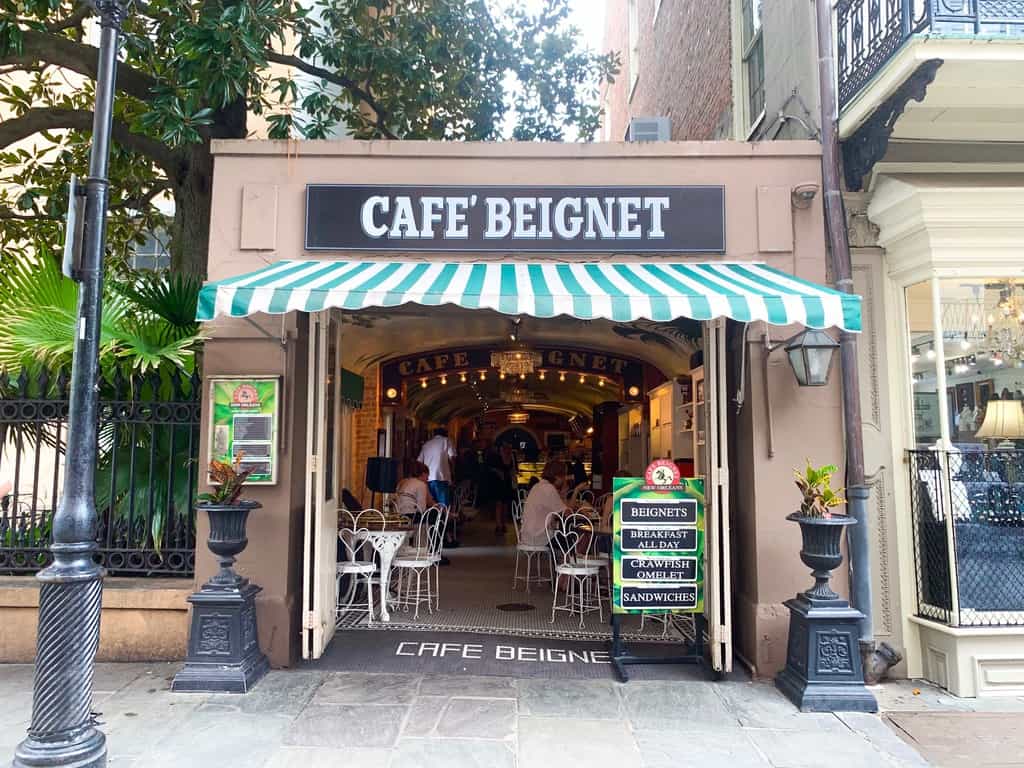 6. Bearcat Cafe
Uptown New Orleans might be more of your speed, so we wanted to make sure to add at least one option for breakfast in uptown New Orleans! Which leads us to Bearcat Cafe! Bearcat Cafe is a full service sit down cafe that emphasizes high-quality. The offer both breakfast and lunch, but what keeps this place different is the array of local Coffee Roasters, loose-leaf tea, and house-mad beverages.
Bearcat divides their menus into two sections: Good Cat and Bad Cat. Good Cat features lighter fare, and many of their options can be vegetarian, vegan, paleo and gluten free. The Bad Cat section features more hearty, indulgent dishes. Either way, their ricotta and lavash, chia sea pudding, and cajun gravy biscuit are something you have to consider trying!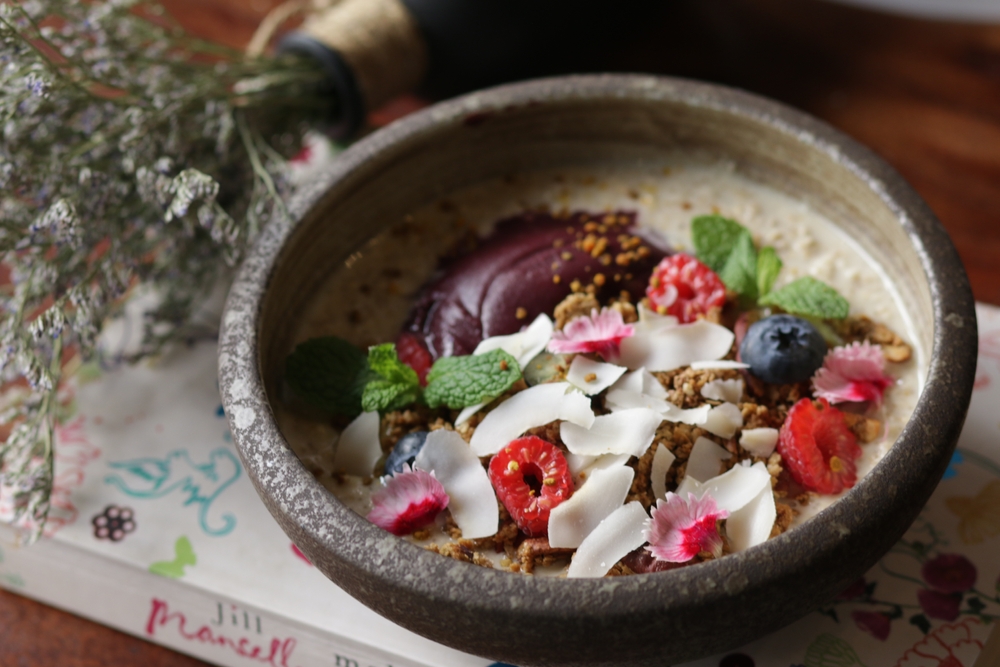 7. The Daily Beet
We mentioned some vegan options at the Bearcat Cafe, but we want you to know that if you have dietary needs and restrictions, there is more than one option for you in New Orleans! Breakfast in New Orleans doesn't have to feature meat! One of the best vegan breakfast in New Orleans can be found at The Daily Beet.
Dining at the Daily Beet encourages you to energize your body, fuel your mind, and enrich your daily life. Things you have to do when visiting NOLA! The Daily Beet is open 8-4 daily, and breakfast and brunch is served all day. There are great vegetarian and vegan options here, so look at things like the acai bowl, the breakfast tacos, and lox plate! Add plant-based meat with ease, and try the PB&J smoothie will there too!
8. Mother's Restaurant
Of course you want to support local in NOLA, which brings us to Mother's Restaurant! Mother's is great because of the variety on the menu: from breakfast to lunch to dinner, you can swing by this wonderful joint at any point in the day! They are open Sunday-Thursday from 7-9, and Friday and Saturday 7-10.
Mother's offers breakfast all day, so you can enjoy this whenever your heart (or stomach) desires! This is one of our favorite things about Mother's! Since its opening in 1938, locals and tourists flock to this wonderful spot. During the wars, this place was also a huge hang out for marines! People seem to love the grits with crawfish etouffe, Mae's omelet, and the breakfast special! Stop by and enjoy!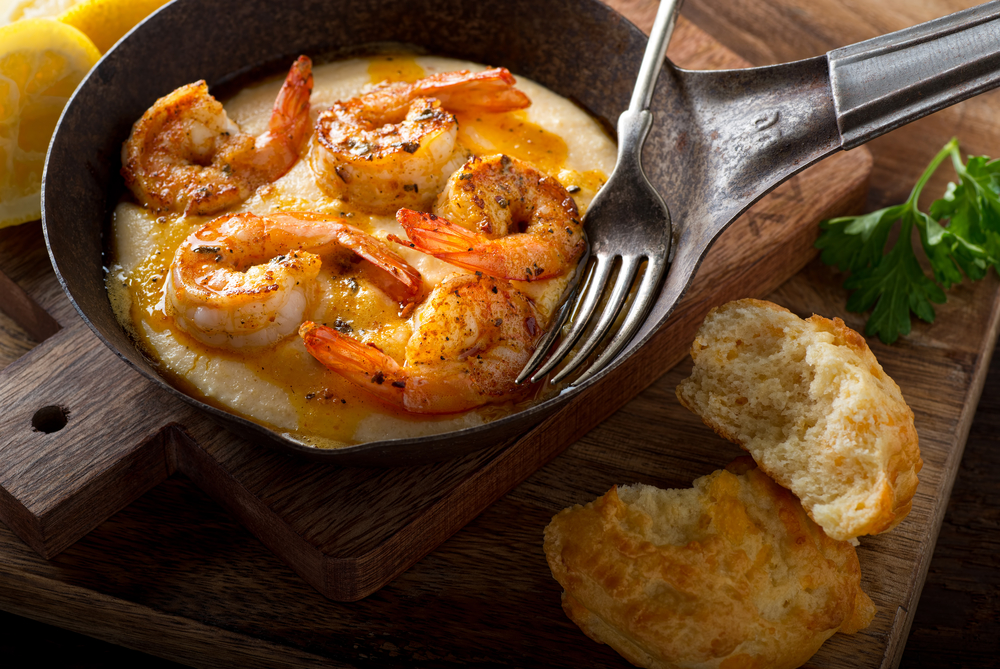 9. Meals from the Heart Cafe
Since we talked about supporting local, we also want to make sure that you support black-owned restaurants when in NOLA too! And when thinking of the best black owned breakfast in New Orleans, we wanted to add Meals from the Heart Cafe on the list. This cafe is a part of the Farmers Market Food Court on Peters St, but that doesn't mean it isn't great to visit and eat at!
The Heart Cafe is super casual, but offers health focused breakfast and lunch and has a lot of vegetarian and vegan options as well! The freshly-prepared foods will have your mouth watering, and surprised that the menu follows the American Diabetes Association guidelines! Take out is the easiest for this location, but make sure to enjoy the crab caked poached egg and all gluten free and vegan options!
10. Ma Momma's House of Chicken and Waffles
We want to keep on the trend of great black owned breakfast in New Orleans, so we are adding Ma Momma's House to the list too! This is the opposite fo Meals from the Heart Cafe, because Ma Momma's House isn't the super healthiest, but sometimes that is what you need! Ma Momma's is home to New Orleans original chicken and waffles and Breakfast is served all day long here!
Between the Jazzy beignets and coffee, breakfast sandwiches, and chicken and waffles, you are bound to leave Momma's nice and full! There is a variety of waffle flavors here too: from rum to pralines and cream, and banana nut, your options will pair great with the chicken strips or wings that sit atop! And better yet? They're drizzled in Bourbon Syrup!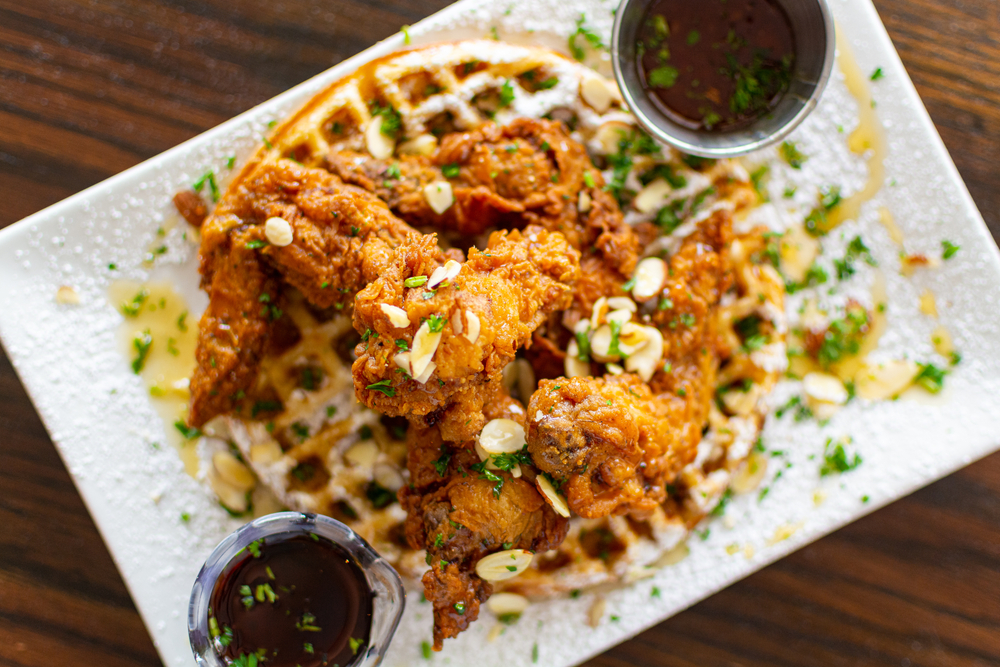 11. Atchafalaya Restaurant
We all love the little cafes in NOLA, but sometimes we want to swing by a nicer restaurant for breakfast and brunch. Atchafalaya is rustic and elegant and is in a mostly residential area of the garden district. Most people consider this a great breakfast in New Orleans garden district, in fact! Tourists and locals know that Atchafalaya offers a famous brunch.
Here, brunch is a big deal. With the ever popular Blood Mary Bar, and weekend music line up, the brunch is THE way to start your morning in NOLA. We will say, brunch and breakfast do tend to fill up fast, so reserve your table early! Just make sure to try things that are unique to this place, like the duck hash, breakfast risotto and more!
12. Wakin Bakin
Wakin Bakin is easy to get to when considering breakfast in New Orleans because they have three locations! Located in Midcity, Uptown, and the French Quarter, you are welcome to swing by whenever you are near! Guests love to stop by for the creamy grits and cajun smash hash here!
With classics like pancakes, shrimp and grits, and biscuits and gravy, you can't go wrong at Wakin Bakin. But there is also a great Chef's Choice side to the menu, which changes things up for you! The Tofu Momma bowl, for example, is a great vegetarian option, and the sourdough king is popular too! Try everything!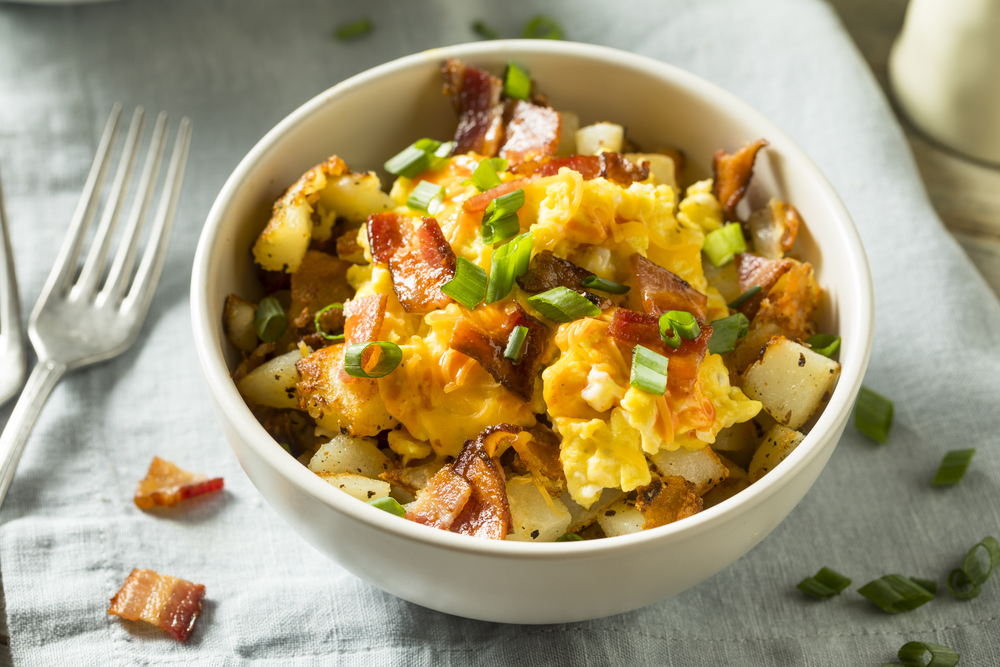 13. French Toast
Looking for the best french toast in New Orleans? Look no further than the French Toast! Can you tell they take pride in this iconic breakfast item? I mean, their restaurant is named after it! At the French Toast, all bread, biscuits, jams, custards and curds are made in house. They are also made daily!
You can tell why they are famous for their french toast then, right? Guests rave over the King Cake french toast that is stuffed with cinnamon cream cheese and topped with Mardi Gras sprinkles. And locals always flock to the coconut cream stuffed french toast too! Combined with the crepes they offer too, you can't go wrong with anything on the menu here.
14. True Food Kitchen
In NOLA, where things seem to be always deep fried and topped with powder sugar, it can be heard to find gluten free options. But there is gluten free breakfast in New Orleans! We mentioned meals from the heart cafe earlier, but we also want to add True Food Kitchen to this list too. Here, the food is craveable, but designed to boost your mood!
The fresh ingredients and unexpected taste are fantastic here. With seasonal offerings, all meals are full of flavor and nutrients. Their Strawberry Lemon pancakes are gluten free and to die for, as is their garden scramble. Just be warned, this fantastic brunch and breakfast is only offered on weekends!
15. Bywater Bakery
Breakfast, lunch, cake, coffees, and pastries? Oh my! Some of the best breakfast in New Orleans can be found at Bywater Bakery. Just be sure to check their hours with when you visit, as they are closed on Tuesdays and Wednesdays, and we promise you don't want to miss Bywater!
This place offers fantastic options: grabbing a pasty and coffee with friends is common, as is picking up a cake for a loved one's celebration. Guests also love to come for a quick bite while they walk by, and Bagel Friday is always popular! This is a quick stop, but is a great place for you to keep your meal visits fast yet satisfying! The quiche of the day is always great, and the fact that the menu changes regularly always keeps guests on their toes!
And there you have it folks! 15 of the best places for breakfast in New Orleans. NOLA will never disappoint our food hearts, so make sure to save room and time in your stomachs and itineraries for some meals that will leave you speechless.