Looking for the best campground in North Carolina? We have found them all! North Carolina is a beautiful state that offers a variety of amazing campgrounds that cater to all kinds of outdoor adventurers. From peaceful blue ridge mountain retreats to relaxing beachside camps, North Carolina is a perfect outdoor oasis. Wake up to the soothing sounds of rivers, hike scenic trails, and get back to nature at its finest.
Most of these sites will have spots for both tents and RV hookups, so no matter what type of camper you are, they will have a spot for you. Get ready to pick our your camp names, fire up some smores, and enjoy the simple life for a few nights.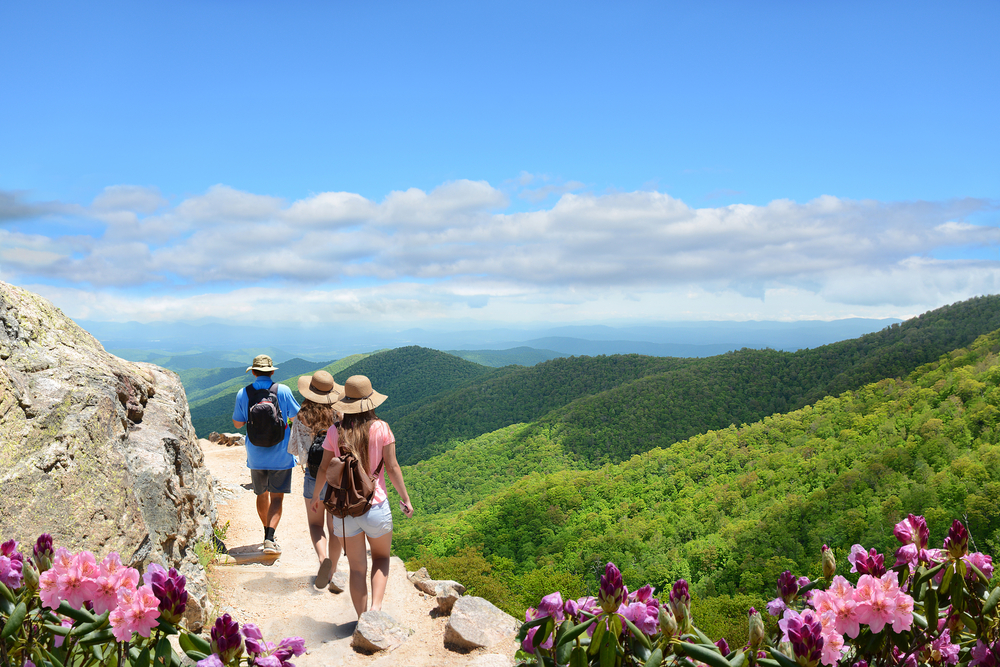 15 Best Campgrounds in North Carolina
Yogi Bear Campground NC
Yogi Bear Campground is located in Asheboro North Carolina, and they are very family friendly. With playgrounds, pools, a zoo, a jumping pillow, and so much more to keep the kids entertained. They also have plenty of events for adults too!
There is a very high chance that you will get to meet Yogi Bear and his friends in person! Hide your picnic basket from the Boo Boo as he is frequently seen around the park. You can book a cabin, pitch a tent, or bring the RV, everything is welcome.
The best way to get around is to rent a golf cart or bike to explore the entire campground, you are welcome to bring your own from home as well! Be sure to check out the website as the Yogi Bear campground has themed weeks. Staying here is one of the very best campgrounds in North Carolina, and many people come back time and time again.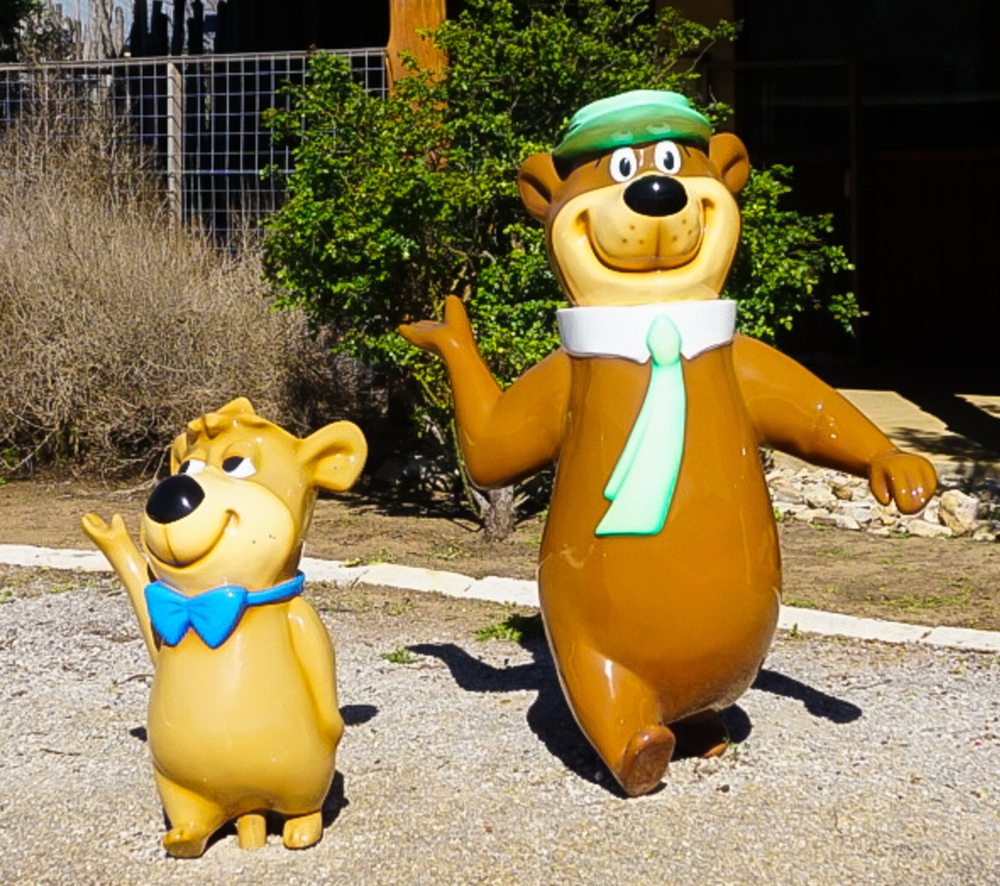 Sands of Time | Outer Banks Campgrounds
If you are looking for camping on the beach in North Carolina, look no further than Sand of Time Avon, Hatteras NC. They are located in one of the cutest towns in the Outer Banks, Avon.
The Sands of Time is a small and quiet campground for tent campers, RV hookups, and simple cabins. This is a no-frills campground, which is wonderful if you are looking for a nice quiet nature getaway. They still have everything you need including a small convention store and the beach is a very close walk away.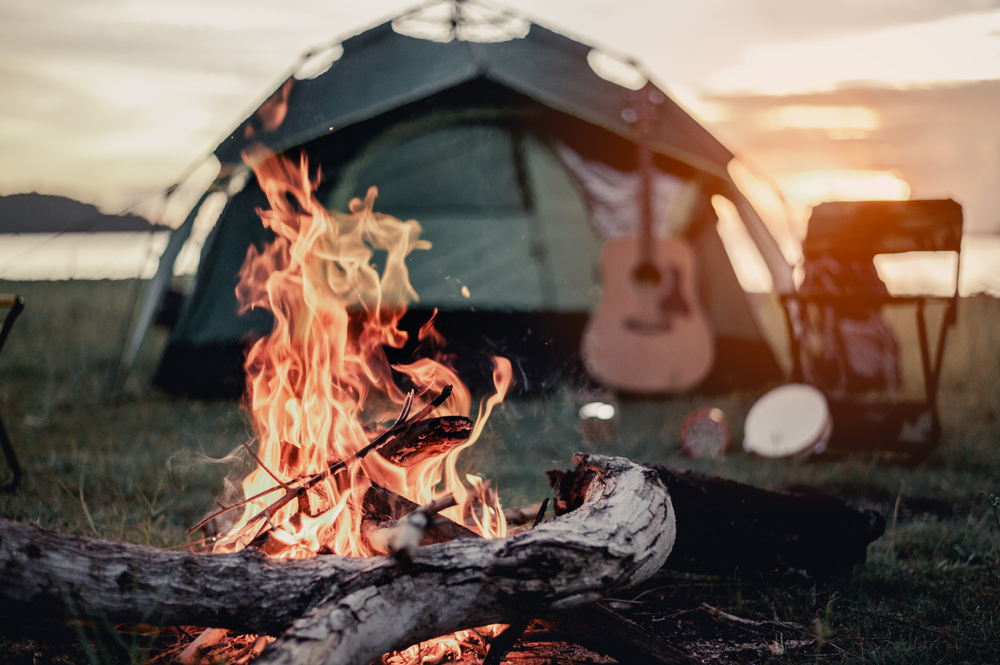 Blue Bear Mountain
At Blue Bear Mountain the campsites are super spaced out and the hiking trails are rugged but definitely well-marked and are large enough to ride four-wheelers and dirt bikes. You will be camping right on the side of the mountain. Bring your RV, rent a cabin or enjoy some of the best tent camping in the NC mountains.
A beautiful place for stargazing from your fire pit. There are shared showers, that are always kept clean, and the hosts are also the owners who are there to help you every step of the way. Be sure to bring everything in with you as they only have firewood for sale here! Plan to spend a few nights at one of the best RV parks in NC mountains, you won't regret it.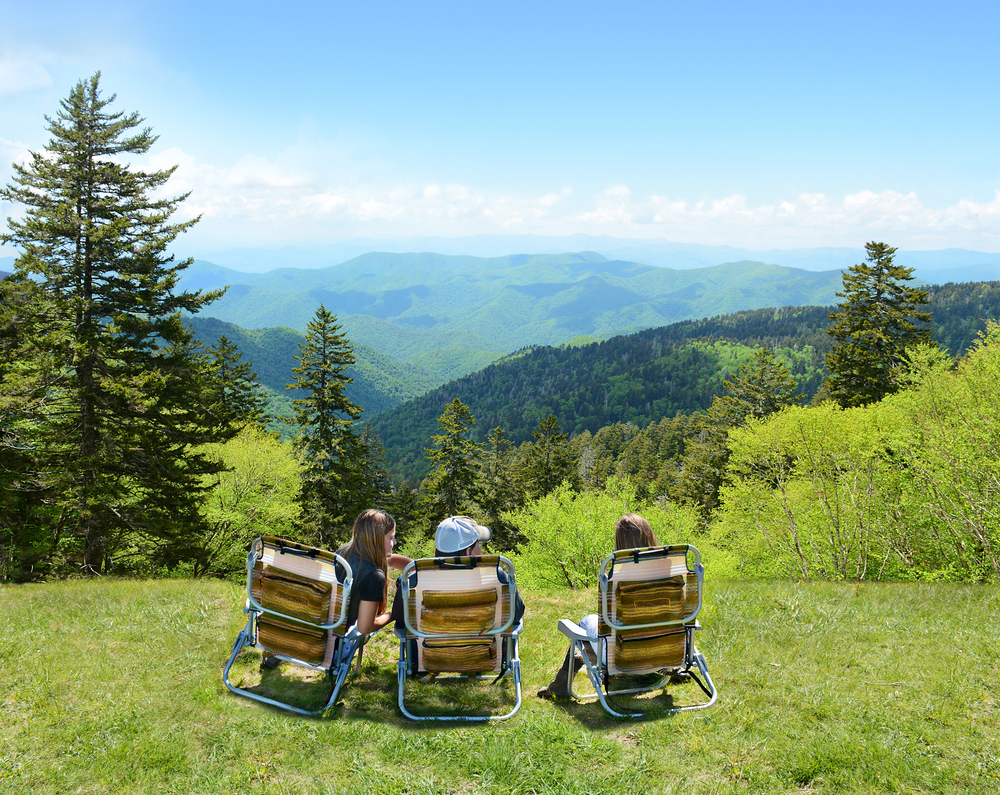 Davidson River Campground
Davidson River Campground has been a staple for camping in western NC. They have been around for at least 3 generations. There are 134 campgrounds, 29 with electric spots, and is right along the beautiful Davidson River centrally located in the town of Pisgah.
They are very dog-friendly, but you have to keep your furry friend on a leash, they are pretty strict about this. The swimming hole section of the campground river is at a bend on a natural beachfront. It is perfect for all types of swimming, but some parts get to be about 8 feet deep.
You can tube, fish, and even f you put in with a tube there, you can float all the way the the bridge at the entry of the campground nearly a mile downriver. Lots of hiking fishing and biking opportunities in the area too. Camping here is a great escape and would be a great place to bring your family camping in North Carolina.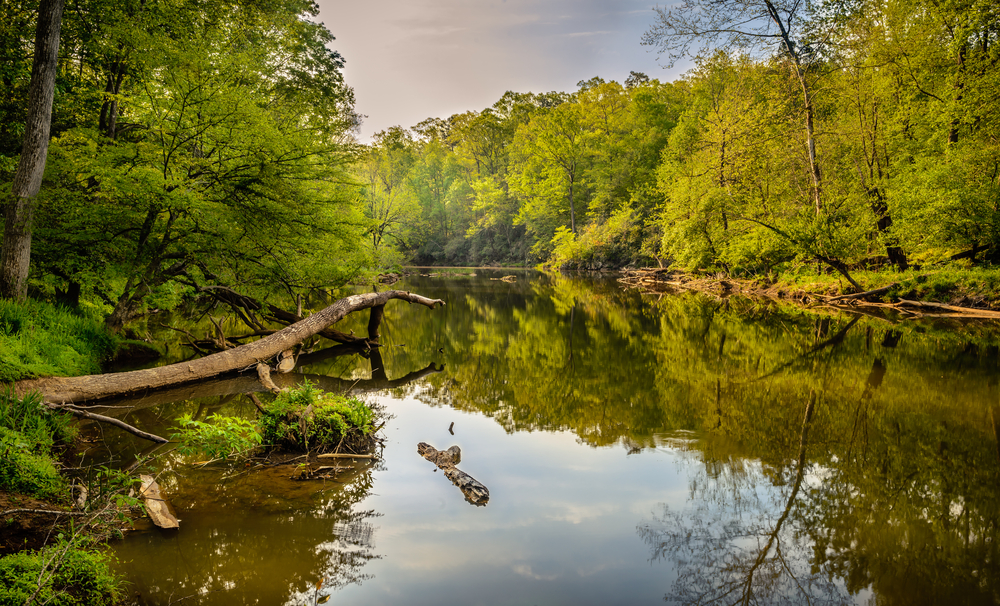 Catawba Falls | Pisgah National Forest
camping in western NC about 30 minutes away from Asheville NC. So the possibilities for activities are endless. But you would never have to leave the campsite if you didn't want to. They have super clean grounds, a nice big and clean bathhouse, laundry room, general store, and a huge playground for the kids.
Not to mention the beautiful stream running through it that is perfect for fishing. They have electric and water tent sites, primitive campsites, and full-on RV hookups. They are also pet friendly, so you can bring the whole family. This is one of the best campgrounds in North Carolina and is family-owned and operated.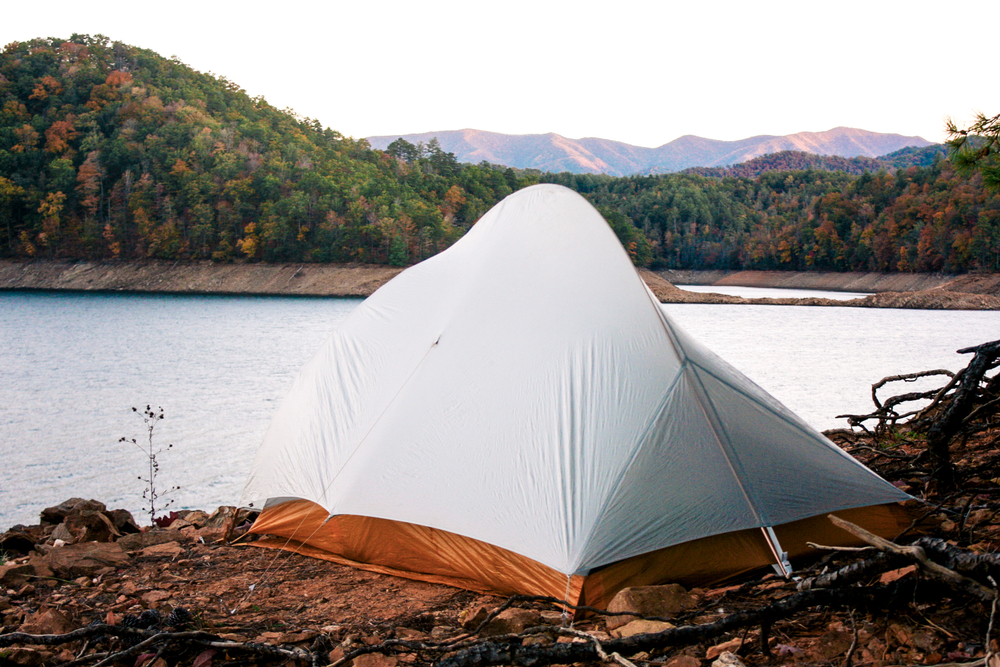 Carolina Beach State Park
Carolina Beach State Park is one of the top NC state parks with camping. You get the best of both worlds here, with a beach and forest. Plus, the campsites are spaced out wonderfully, and you will never be bothered by your neighbors and great fire pits in every campsite.
Bring the kids and make sure that they sign up for the junior ranger program. Once they complete this being sworn in as an expert junior park ranger they will get a keepsake booklet and be a ranger for life, something they will never forget.
Enjoy the great fishing spots, and hiking and biking trails. Along the trails keep your eyes out for the Venus fly trap, carnivorous plants, and limestone sinkholes. Pups are allowed on a leash and there is plenty to keep the entire family entertained.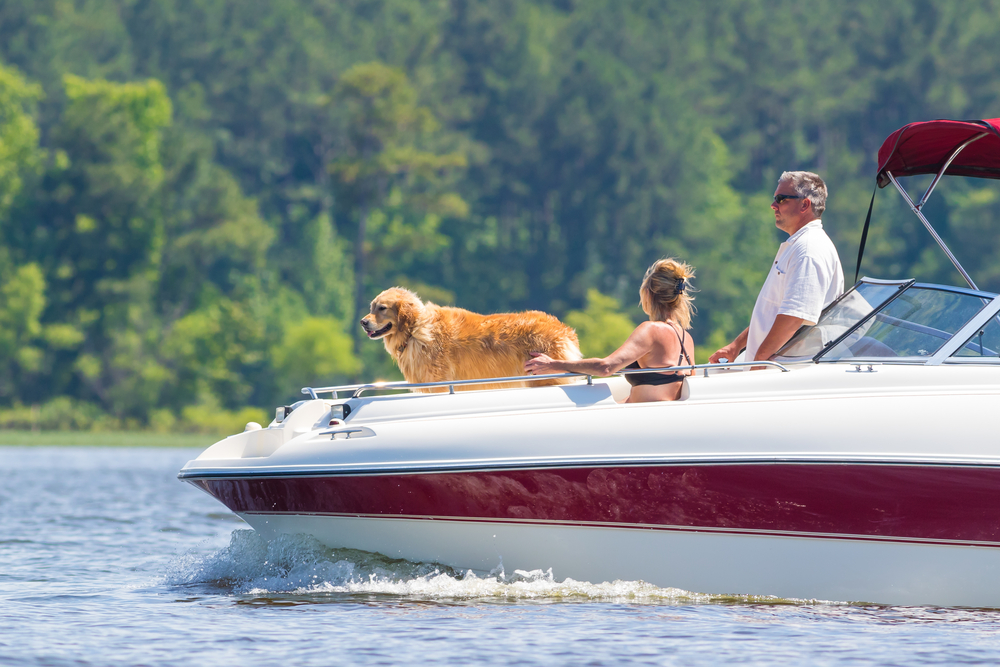 Hanging Rock Campground
Hanging Rock Campground is one of the best North Carolina Mountain Campgrounds near Stokes County. With beautiful trails to waterfalls and rock formations overlooking the Piedmont mountain ranges. This is a great place for people who like hiking, and simply being outdoors.
There are over 20+ miles of hiking trails, mountain bike trails, and there are even horseback riding trails. Swimming and boating are available on the lake during the warmer times of the year. But you can fish from the shore of the Dan River anytime.
Other nearby towns and things to do are in Old Salem, Pilot Mountain State Park, and the Blue Ridge Parkway, they are all less than an hour's drive away.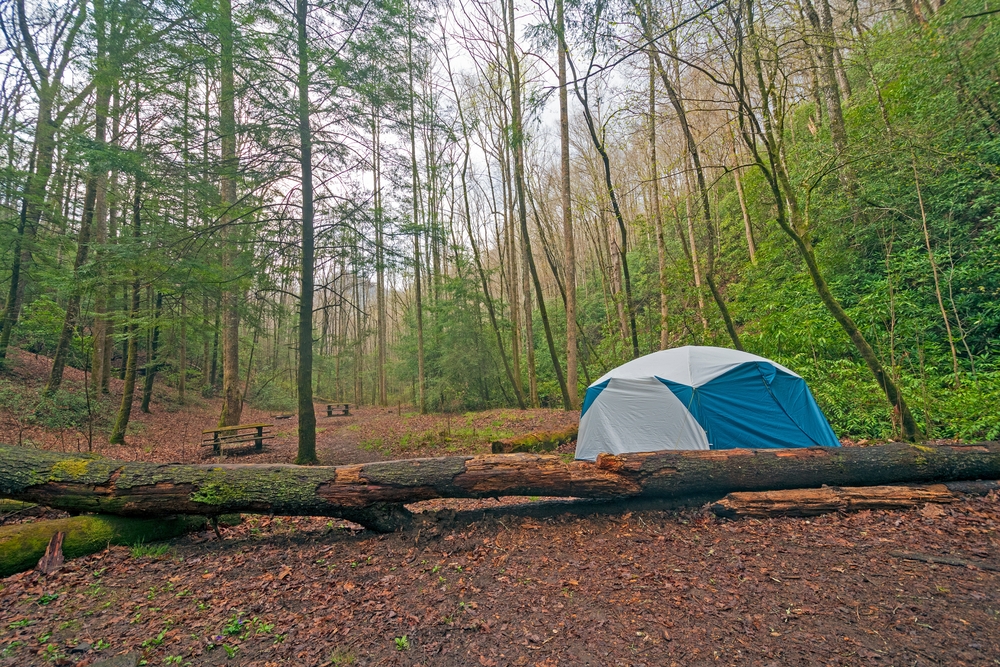 Pilot Mountain
Enjoy one of the best places to camp in the North Carolina mountains at Pilot Mountain. There are 42 campsites for tents and RVs spread throughout the forest. Pilot Mountain is only open from March 15 to November 30.
Be sure to bring in all the food and supplies you need, the only thing you can buy at the park is firewood. They also have something special called paddle-in camping for people who won't come in from the Yadkin River.
Be sure to reserve these special sites in advance, as there are only two. And you have to bring everything you need with you in your canoe or kayak as there are no water or toilets here. You can visit the nearby islands, but there is no camping allowed there.
Wilson's Riverfront RV Park Campgrounds Near Asheville
Wilson's Riverfront RV Park is right along the French Broad River. There are spots for tents and smaller RVs. Bring everything you need as this campsite does not have a store. But you are so close to Asheville that it shouldn't be a big issue to run into town to get ice or refreshments. The bathhouse is brand new and very clean.
Camping here is a perfect spot if you are looking for a bike vacation, as you can ride your bike out straight from your site onto the Greenway bicycle path or be in downtown Asheville in about 20 minutes.
Be aware that there is no Wi-Fi here, and they are right on the I-240 highway, so it can be a bit noisy at night. Try booking a spot away from the road and you should be okay. There is also a big park and dog park within walking distance. If you are looking for simple camping near Asheville, Wilsons Riverfront RV Park is a great place to be!
Raleigh Oaks RV Resort
You have everything you need at Raleigh Oaks for a perfect vacation. here they have very large gravel sites with bath houses, laundry rooms, two pools, mini golf, a dog park, a gym, and a billiards room.
Enjoy the complimentary waffles on the weekends too! How cool is it that you don't even have to cook breakfast? Check-in is easily done, you don't even have to go to the office if you don't want to, you just have to call and let them know you arrived. There is no tent camping, just RVS and cabin rentals at Raleigh Oaks.
The Raleigh stores and restaurants are just a short drive away so if you get bored with endless possibilities, or don't like cooking your own food you can always go out for meals. This is one of the best spots for RV camping in North Carolina!
Ocracoke Campground
Ocracoke is one of the cutest towns in the Outer Banks section of North Carolina. The Ocracoke campsite is set up more for campers than for tents, but all are welcome to come camp.
The best part about camping here is the beach. And the private beachfront is a short 2-minute walk away. There are so many beautiful sea shells on the shore, and you will only have to share the beach with your fellow happy campers.
Be sure to bring plenty of bug spray and candles as there are lots of critters in the summertime. You can pack light too, as the small village store has any and everything you need. This is one of the best campgrounds in North Carolina for beach camping.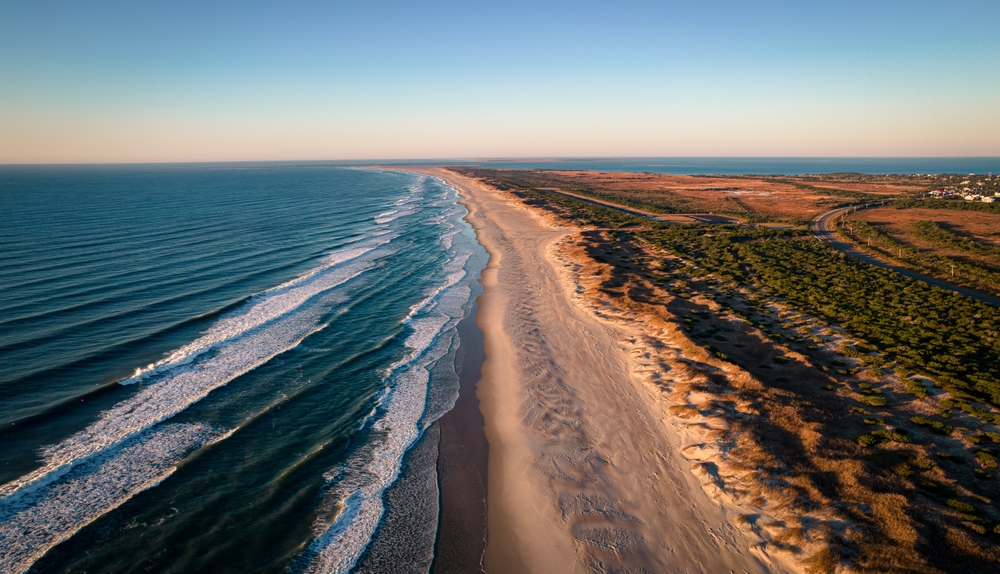 Portsmouth Island Camping
Portsmouth Island is one of the top-secret North Carolina beach campgrounds. Seriously, it is a deserted island in the middle of the ocean, one island up from Ocracoke. Most people just stop by here for a quick day trip, so if you set up camp you will have so much space to yourself.
You do have a reserve a spot online to camp here and take a car ferry from the Atantic Beach pier. Most people camp here with small trailers, but there are a few cabins, and tent camping is allowed. If you are coming with a tent be sure to bring shade, as this is camping right on the beach!
Spend your days exploring the old settlement, fishing, or swimming in the beautiful waters. There are no stores here, all this island sells is ice and gas! You can order things to be brought over on the ferry if need be, but other than that it's just you and the beautiful beach. Bring bug spray and plenty of sunscreen!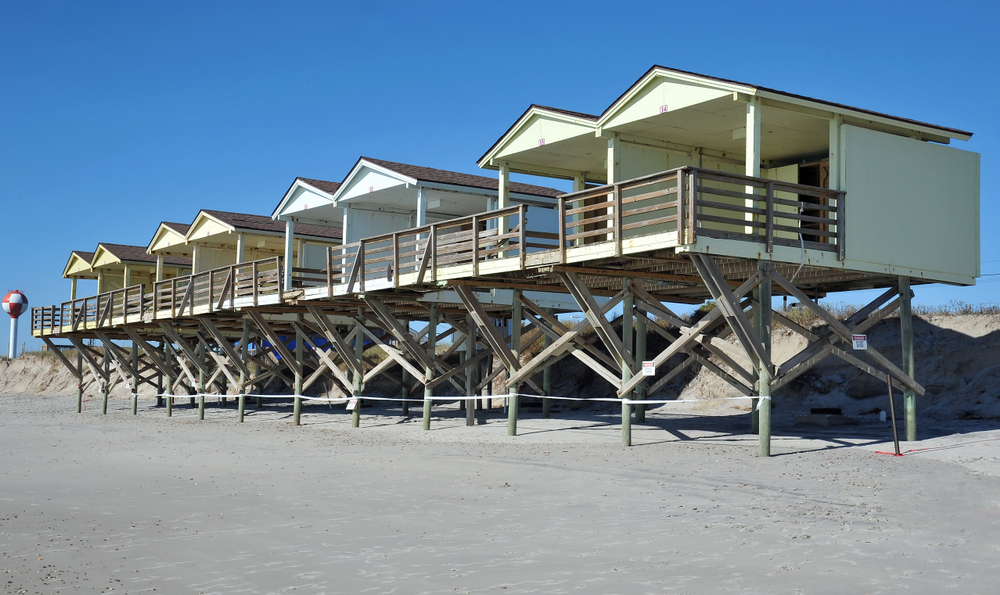 Ash Grove Cabins and Camping | Eastern NC Campgrounds
Ash Grove Cabins and Camping is one of the top-rated spots for camping in the NC mountains. Here they welcome all types of explorers. They have cabins, RV hookups, and tent spots to reserve. You can come almost all year round, as they only close for a few months in the winter.
The owners are super kind and will give you all the local information you need. They are also dog friendly and close to many amazing hikes in Blue Ridge.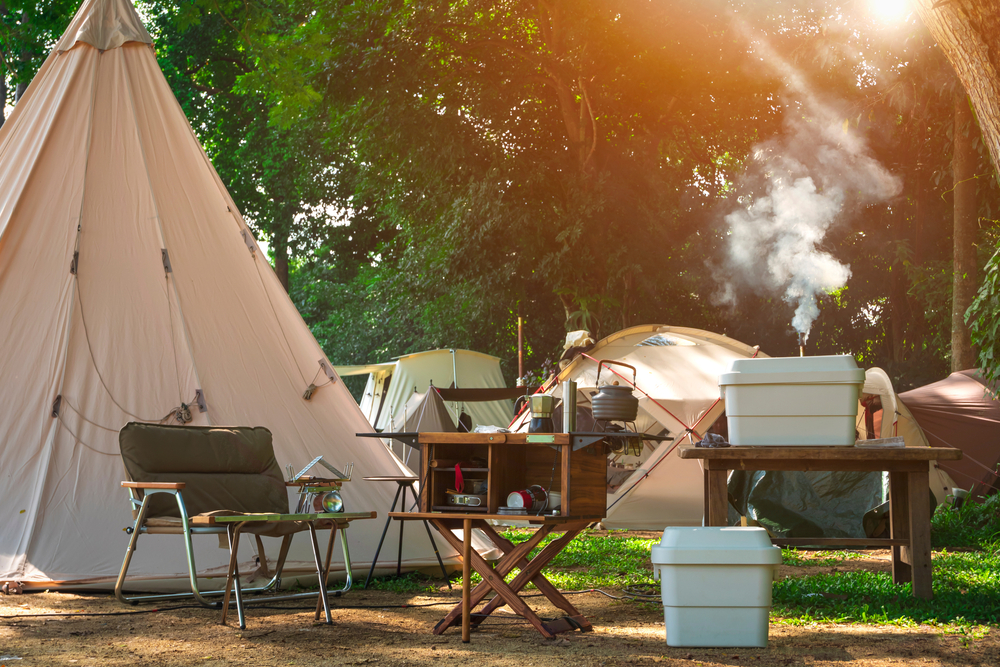 KOA Hatteras
Up next is the KOA Hatteras campground. You can do any kind of camping here, from yurts, RV rentals, tents, cabins, and anything else you are thinking of. They pull out all the stops here.
There is a restaurant, beach store, big pool, playground, jumping bags, bar, and a grocery store that sells everything from steaks to fishing gear. You can walk into downtown Hatteras for shopping, or spend your day at the private beachfront.
This is always one of the best spots for camping in eastern NC! Bring the whole family and enjoy camping at its finest.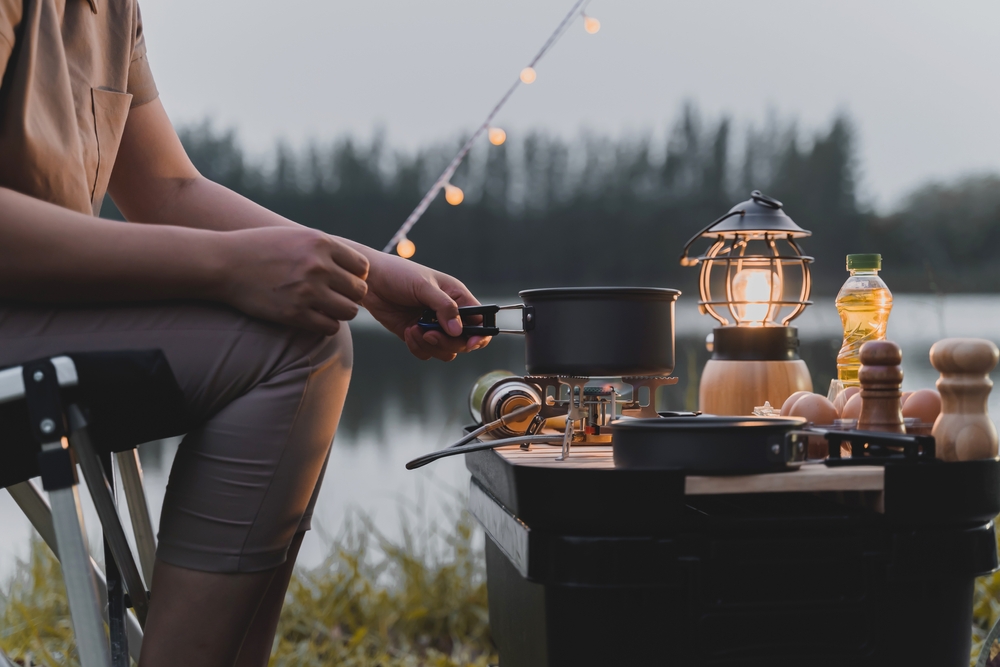 Kerr Lake State | Kimball Point
There are over 7 campsites to pick from in Kerr Lake State Park, but Kimball Point is one of the best spots for Lake camping in North Carolina. You can find Kerr Lake in Vance and Warren counties at North Carolina's north-central border with VA. Kerr Lake State Park sits on a huge 50,000-acre reservoir with fresh water, a sandy beach, a playground for kids, and a boat ramp.
This spot is very popular and you should try to book your spot about 6 months out to get a good spot. The stars here are very beautiful and make for excellent astrophotography or star gazing. Bring all your supplies, as all they have here is water.