Are you looking for somewhere to eat in Charleston? Check out our list of the best Charleston restaurants!
Charleston is the perfect city to soak in the sunshine as you wander the Spanish-mossed downtown to see historic homes such as Drayton Hall and the Nathaniel Russel House. Once you have bought your sweetgrass basket and frolicked on the beaches, it's time to recharge and find some food.
Planning your trip to Charleston last minute?
Make sure to book your hotels and tours in Charleston in advance to ensure availability! The longer you wait, the more difficult it gets. Here are our top picks for your trip:
Top Tours And Experiences In Charleston:
Top picks for places to stay in Charleston:
South Carolina's most beautiful port city may be small, but it is packed with flavor. Known for its Southern charm, Charleston offers a variety of culinary experiences. The Lowcountry cuisine restaurants alone range from counter service to modern farm-to-table interpretations. From seafood to soul food, Charleston has a restaurant to fit your cravings!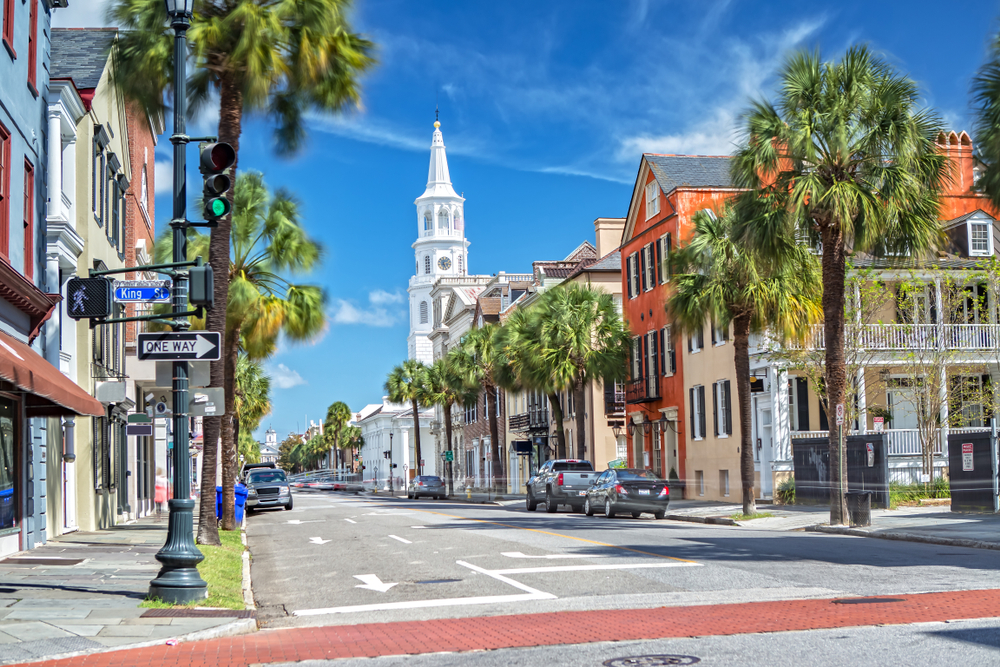 16 Best Restaurants In Charleston You Must Try
Husk
Located in historic downtown Charleston, Husk is one of the best restaurants in Charleston, SC. Housed in a two-story late 19th-century home with a Queen Anne-style facade Husk is the place to experience ingredient-driven dishes that redefine southern cooking.
With a commitment to crafting menus with what is locally and seasonally available, the most important rule at Husk is "if it doesn't come from the South, it's not coming through the door." This results in fun dishes such as Kentuckyaki Glazed Pig's Ear Lettuce Wraps, Southern Fried Chicken Skins with Pimento Cheese "Ranch", and Carolina Gold Crab Rice.
Though the menu changes regularly, some things are constant like the dinner rolls topped with benne seeds and bourbon-barrel-smoked salt and their famous burger. Husk's brunch features the best burger in Charleston. Husk grinds bacon into its meat and serves it's cheeseburger with BBQ spiced fries.
Poogan's Porch
Tucked away on Queen Street you will find a restaurant steeped in history. In a charming Victorian house with first and second-story porches, you can enjoy daily brunch and dinner at Poogan's Porch. Charleston's oldest independent culinary establishment highlights fresh takes on Southern classics.
Erected in 1891, the building that houses Poogan's Porch was originally a spacious home. When the building was converted into a restaurant in the late 1970s, the last residential owners left behind the neighborhood dog. He was a classic Southern porch dog named Poogan. He may have passed away in 1979, but his memory lives on in everyone who visits his porch.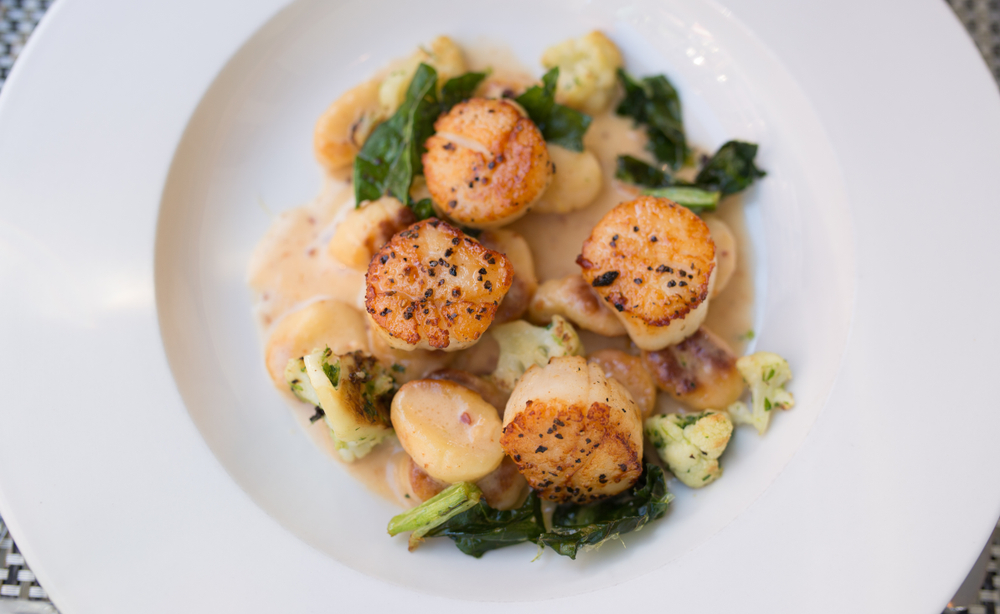 FIG
FIG reigns as some of the best food in Charleston SC, thanks to its next level farm-to-table offerings. From the food to the ambiance, FIG exudes a laidback bistro vibe.
Opened in 2003, FIG is old enough to be considered a Charleston institution. Yet, thanks to the kitchen being driven by what is local and in season, the menu continues to be a destination for dishes that capture the flavor of the season. Jason Stanhope, a James Beard winner and FIG's chef, brings his French technique and South American background to the restaurant's Southern dishes. His innovative cuisine produces dishes such as ricotta gnocchi with lamb bolognese and fish stew provencal.
The Ordinary
From the same team behind FIG, The Ordinary pay homage to all things from the ocean. The team aims to support lical and regional fisherman, crabbers, oystermen, and farmers through its "fancy seafood" offerings.
Housed in a 1920s bank building on Upper King, The Ordinary exudes the elegance of the era with white marble, bistro tables, vintage sea decorations and a mezzanine overlooking the expansive room. Some notable items from the menu include: the lobster roll, oysters on the half shell, crudo, and the crispy oyster slider.
Betha's Kitchen
This Black-owned restaurant in Charleston is home to soul food royalty. Bertha's Kitchen is a family-owned restaurant that grew from a home-cooked operation into a neighborhood restaurant that won the James Beard Award for America's Classic in 2017.
Inside the big turquoise house, Bertha's children continue to cook and serve the dishes created by their mother. Southern comfort can be found in the crisp fried chicken, tender friend pork chops, mac and cheese, sweet potatoes, and red rice. It's only $8 for a meat and two sides so trying multiple dishes won't break the bank. Be sure to finish off your meal with any dessert they suggest and some sweet tea or lemonade.
When you visit Bertha's Kitchen, you will find an empty chair in the center of the action from which Bertha would instruct her children. Albertha Grant may no longer be with us, but her spirit continues to fill the dining room just like the smells of her delicious dishes.
Mex 1 Cosatal Cantina
If you are looking for the perfect place for drinks and appetizers in Charleston, look no further than Mex 1 Coastal Cantina! We had a full meal here, but where they really shine is with their amazing drinks and starters. The margaritas are amazing and they have a whole bunch of other cocktails and drinks to choose from as well.
They can even make a virgin margarita if you are trying to stay away from drinking!
There are multiple locations for Mex 1 in Charleston which we loved, and we just happened to be near the Sullivan's Island location which was 10 minutes away from where we were staying. It is located in such a cute area so once you are done exploring the city, head to one of the best restaurants in Charleston for dinner and drinks.
Don't forget to try their amazing warm churro chips. We weren't sure what to expect, but they were truly one of the best things we have ever tasted!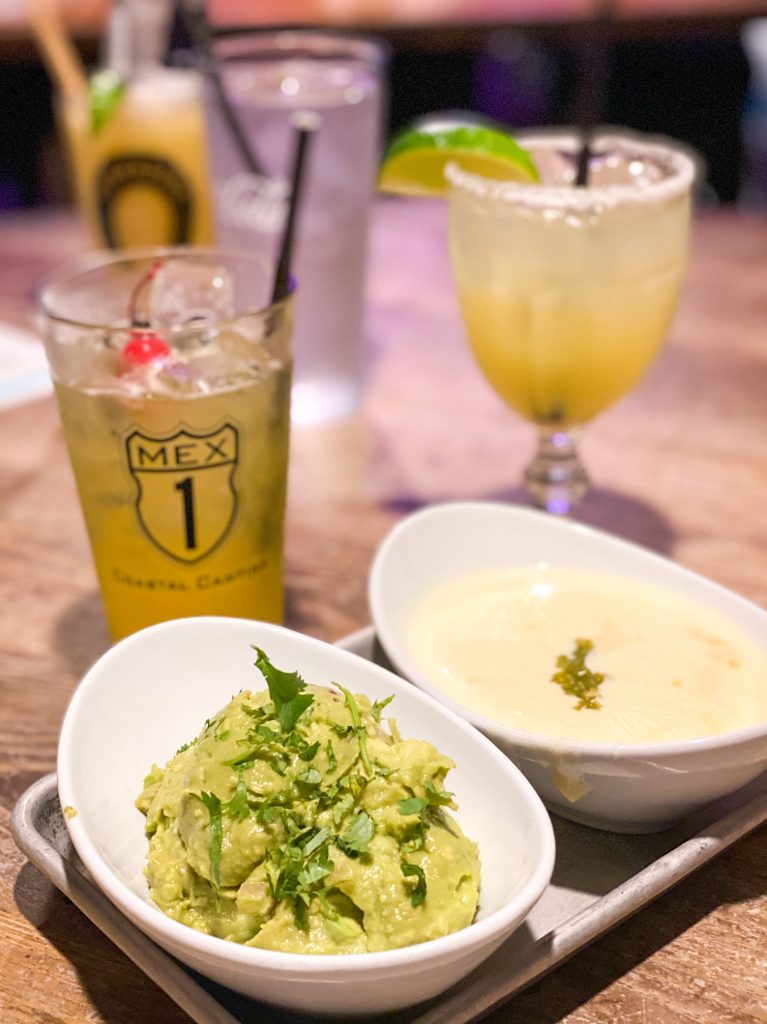 Renzo
No mater where you are nothing beats good pizza. At Renzo their menu has only two categories – "Pizza" and "Not Pizza."
Like many restaurants in Charleston, inspiration is drawn from what is available locally so the menu changes often and the results are mouthwatering. Renzo is known for bringing together ingredients that don't quite make sense together on an impeccable dough to produce the best pizza in Charleston. For example, the Lil' Sprout pizza is topped with butternut squash, Brussels, burnt cream, chili flakes, and saba. The restaurant also hosts themed dinners and features natural wines that highlight small, family-run estates and underrated regions.
Fun fact – one of the owners, Erik, designed and renovated the space himself. It took him over a year to finish the restaurant by hand.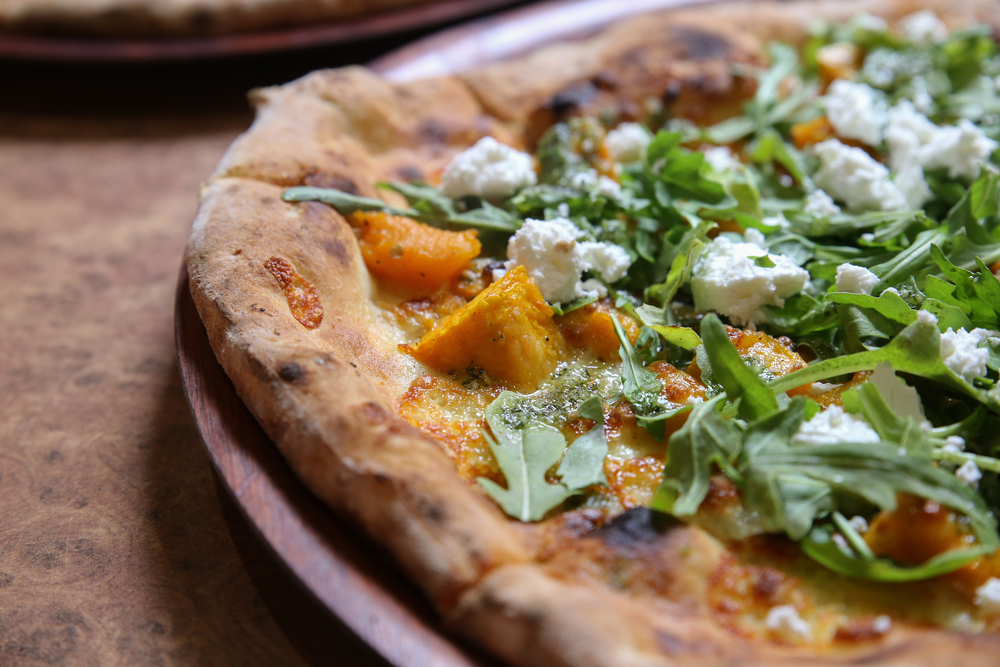 The Obstinate Daughter
Finding the perfect brunch spot can be tricky, but in a southern city full of good restaurants, brunch is just a way of life. The best brunch in Charleston is located on Sullivan's Island.
Frequented by locals, The Obstinate Daughter offers brunch on Saturdays and Sundays from 10 am to 3 pm. The menu is full of southern dishes influenced by French, Italian, and Spanish cuisine. From the Gnocchi alla Romana, served with a fried egg and brie, to their housemade pizza, the menu has so many great options. We highly recommend ordering a couple of items to share.
Since you are already on the island, we highly recommend taking a walk along the seaside when you are done eating.
Lewis Barbeque
Is it really a visit to the South, if you don't eat some BBQ? The best BBQ in Charleston actually comes by way of Austin, Texas.
A little off the beaten path, Lewis Barbeque is run by renowned pitmaster John Lewis, known for his melt-in-your-mouth brisket. Lewis's menu is modest, but your tray won't be. By the time you are through the line, the staff will have stacked your tray with an array of meat and sides.
The dining room is unlike your average barbeque restaurant. It is airy and full of nods to Lewis's Texas roots from the Oaxacan tile to the 8′ longhorn.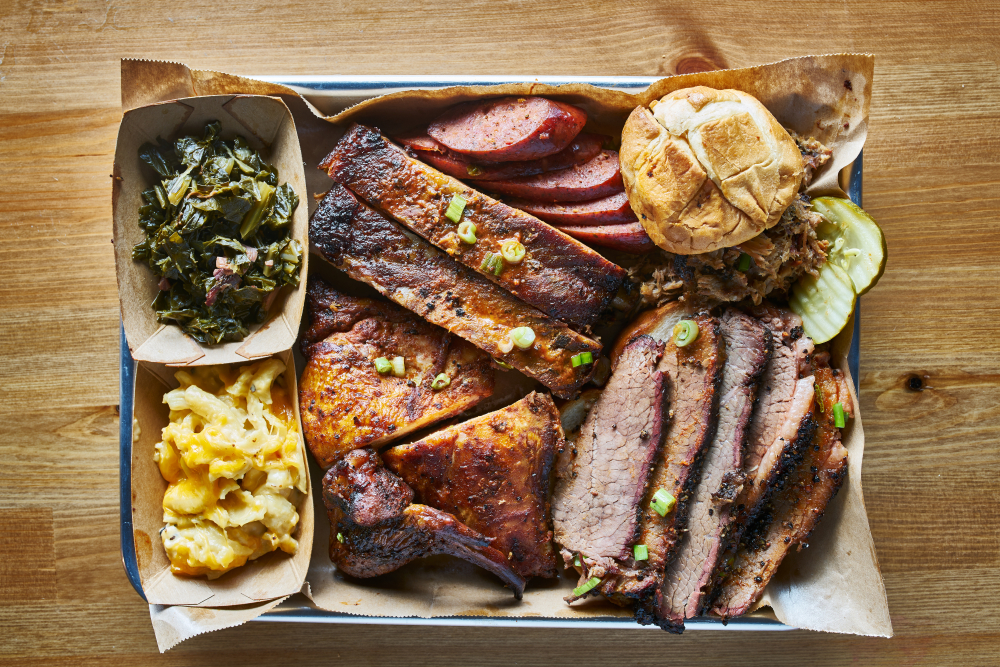 Hannibal's Kitchen
As owner L.J. Huger will tell you, Hannibal's Kitchen has been "feeding the soul of the city" for over 40 years. If you are looking for no-frills, authentic Lowcountry cuisine, Hannibal's Kitchen is the place to go.
Located in an unassuming orange building on Blake Street, Hannibal's Kitchen would be described by many people as a "hole-in-the-wall." Yet, what it lacks in ambience, the restaurant makes up for in taste making it one of the best restaurants in Charleston.
The three-generation Black-owned restaurant focuses primarily on seafood, but also offers soul food classics like red rice and fried chicken. Loved by locals and by far its most popular dish, the crab and shrimp rice is a must-try.
Leon's Oyster Shop
Leon's Oyster Shop is located in a scruffy, whitewashed auto body shop, so it is often overlooked by tourists. Don't let it's exterior fool you, the restaurant's interior is as quirky as its menu – cheap beer, a raw bar, fancy champagne, and friend chicken.
Leon's Oyster Shop is best known for its fried chicken sandwich. Tucked between inside a freshly baked and perfectly grilled brioche bun you will find a tender filet breaded with seafood seasoning and topped with Duke's mayo and Asian slaw.
167 Raw
The best seafood in Charleston can be found at 167 Raw. This restaurant is proof that good things come in small packages!
Lines at 167 Raw start a half-hour before opening but don't worry they will pour you drinks as you wait. When you finally sit down at that table, you will be so glad you committed to that queue, because 167 Raw will serve you as much fresh seafood as you can handle.
167 Raw's menu showcases all of your favorite raw bar items such as tacos, po' boys, and that coveted lobster roll. If you are looking for something a little different, their kitchen also loves to create new items with whatever seafood is available that day.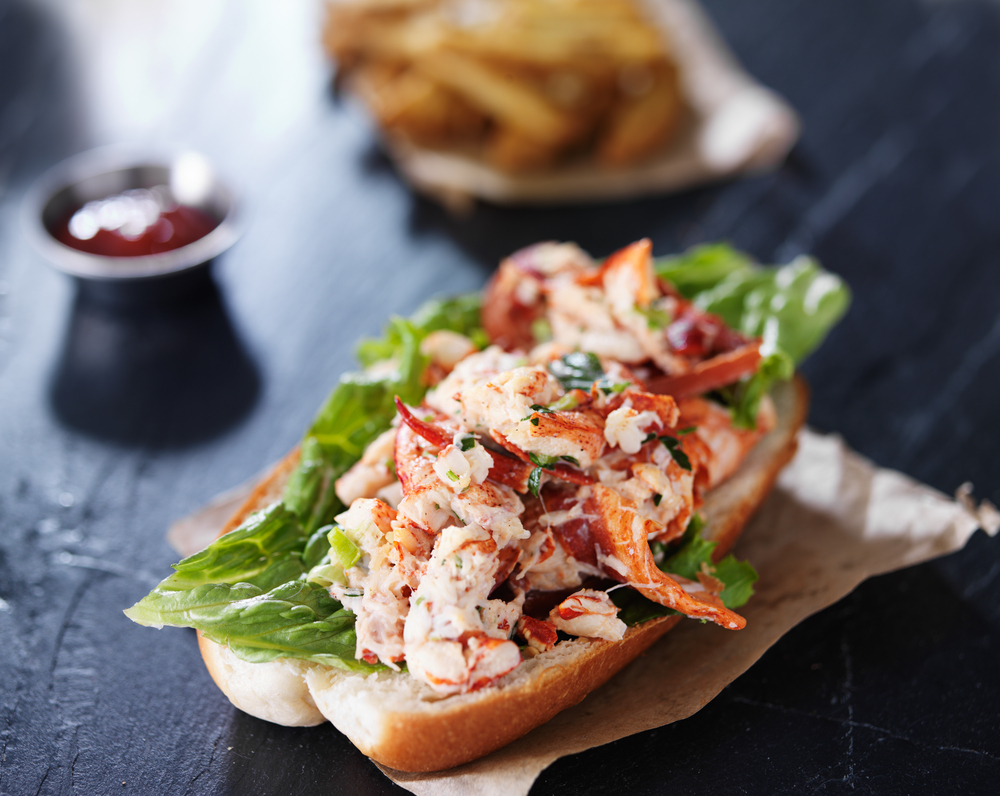 Stars Rooftop and Grill
With a 360-degree view rooftop and an exhibition kitchen, Stars Rooftop and Grill is one of the most unique restaurants in downtown Charleston. Fine dining in Charleston doesn't get better than this!
Rooted in the tradition of live fire cooking and "Charleston cuisine," sourcing ingredients from the surrounding area, the Stars Rooftop and Grill serves artistic dishes focused on the details like seasoning, balance, and presentation. The first-floor grill room was specifically designed so that every guest has a clear view of the exhibition kitchen. On top of that, you can reserve a spot at the 12 seat Stars Chef's Table for an exhilarating front row dining experience.
If you are just looking for the perfect spot to get a taste of the city, head upstairs to the rooftop and enjoy the 360-degree view.
The Glass Onion
When looking for the best restaurants in Charleston, SC, The Glass Onion should not be overlooked. It's a simple restaurant grounded in the tradition of Southern diners – counter service, plain wooden tables, and giant chalkboard menus.
While the food may seem simple, it is highly executed. The kitchen is run by a chef with fine dining experience. Grab yourself some perfectly breaded seafood like the shrimp po'boy or catfish with a side of grits and make sure you grab a slice of the lemon meringue pie for dessert.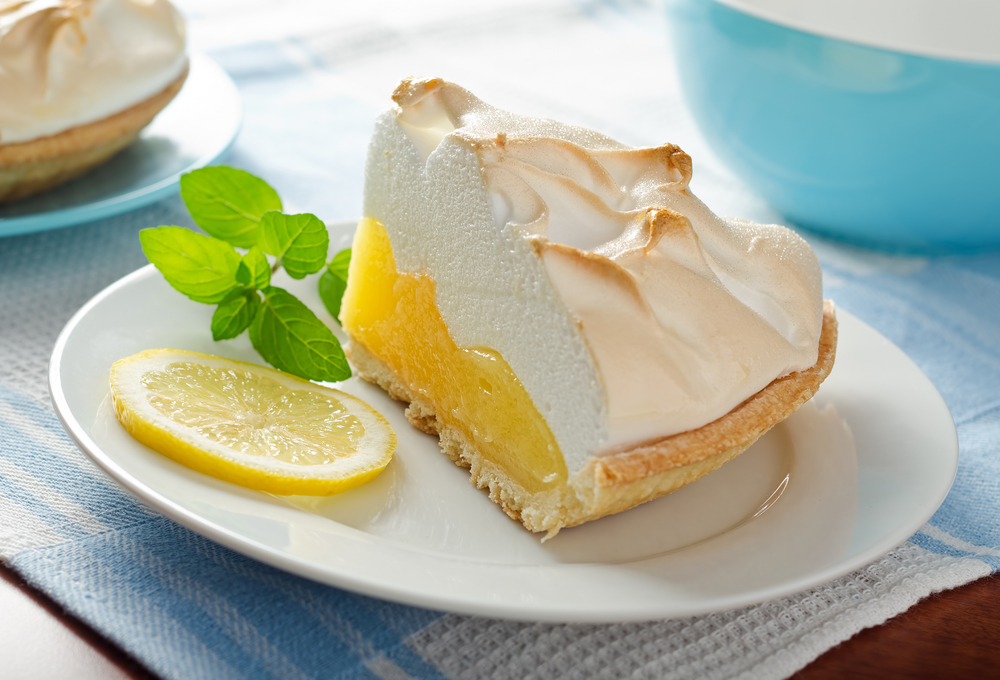 Miller's All Day
Breakfast. That glorious meal of eggs, pancakes, and a steaming cup of coffee is good at any hour. No matter the time of day (or at least before 3 p.m.) Miller's All Day can fulfill that craving.
This Instagram image-worthy diner is anything but basic. Known as the best breakfast in Charleston, the chefs at Miller's All Day create creative dishes with local ingredients. Their dishes range from the famous unicorn (pink) grits to bananas foster inspired waffles topped with meringue.
Xiao Bao Biscuit
Needing a break from the Southern classics? Check out Xiao Bao Biscuit, one of the best restaurants in Charleston, for some Asian soul food. The menu changes seasonally, with rotating daily specials and family-style dinner service. The dishes pull inspiration from China, Korea, Japan, Taiwan, Thailand, and Vietnam.
Xiao Bao Biscuit provides a new take on the lunch counter in a reclaimed old gas station. Their Asian comfort foods include Tenri-style ramen with thin straight noodles in a soy-based broth garnished with pork belly, kimchi, and a slow-cooked egg. Or you can try one of their most popular dishes – the okonomiyaki covered in "pork candy."
Xiao Bao Biscuit is originally inspired by the owners' seven-month honeymoon throughout Asia in 2009. The owners named the restaurant "Xiao Bao" after Duolan and their honeymoon and "Biscuit" to represent the South, local farmers & fisherman, and reconnecting to the idea of comfort food from our childhoods.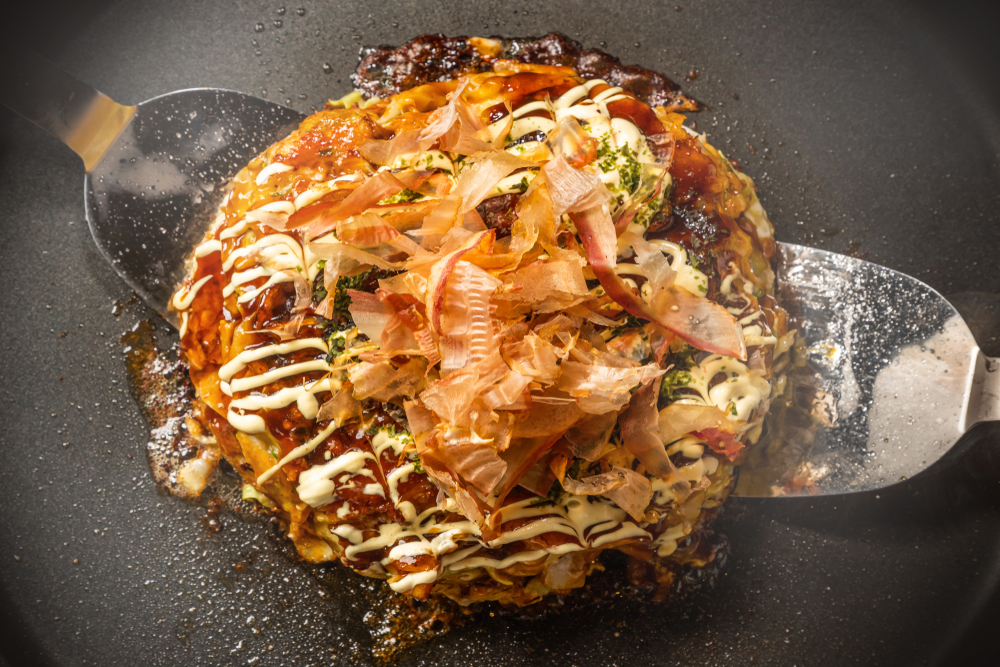 Brown Dog Deli
If you are looking for a simple midday meal, look no further. Offering sandwiches, salads, and hotdogs, Brown Dog Deli is the best lunch in Charleston.
Chef Wes, a Charlestonian native, brings a breadth of experience to Brown Dog Deli. From cooking in restaurants in Georgia to plucking fresh salmon from the oceanside markets in the state of Washington to home-cooked southern barbecue, Wes puts together a very diverse menu.
Brown Dog Deli is reinventing the everyday deli by taking everyday sandwiches to the next level layering multiple layers of meat, cheese, vegetables, and spreads. Some of the most popular sandwiches include the grateful duck club, pin n' fig, and apple butter jeans.