Are you looking for the best restaurants in Boone, North Carolina? You've come to the right place! We've made a whole list of the best places to eat in Boone, whether you're looking for breakfast, lunch, dinner, or just want to grab a snack with friends.
Located within the Blue Ridge Mountains, the town of Boone is a cozy mountain town full of delicious places to eat. You will have to take advantage of all of the natural beauty, outdoor activities, and things to do in Boone, just to work off all of the excellent food you'll be eating.
Many restaurants in Boone serve Southern American classics. We're talking chicken and waffles, collard greens, and mac and cheese! You will be able to try burgers of all kinds and sizes while washing them down with some local North Carolina beers.
However, there are places to eat in Boone beyond just Southern American. Whether you are feeling like Italian, Mexican, or Caribbean you can find it in Boone. Boone restaurants range from laidback local spots to upscale dining.
If you are vegetarian or vegan you will still be able to find some great food in Boone! Many places either have vegetable-specific dishes or are willing to make substitutions.
So grab your silverware and tuck your napkin in, because you will want to dig into all the best restaurants in Boone, NC!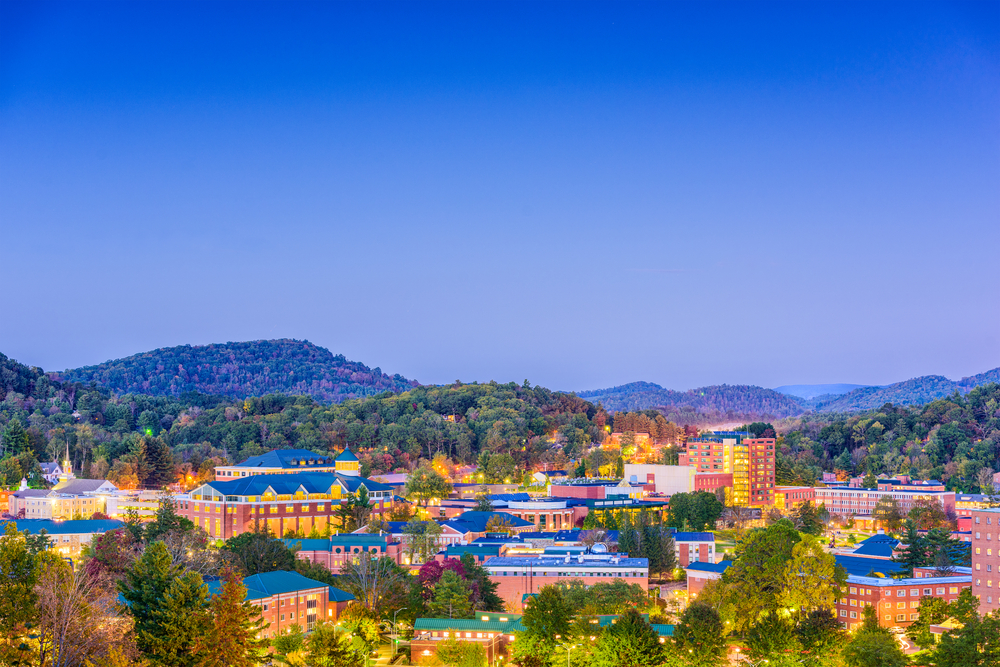 15 Best Restaurants In Boone NC You Must Try
Vidalia
Vidalia is one of the most-loved restaurants in Boone, NC! Because it's popular, check to see about reservations so you don't miss out on this popular spot in downtown Boone.
Serving classic American fare with Southern flair, Vidalia's is known for filling, delicious meals such as chicken and waffles, meatloaf, chicken and dumplings, and shrimp and grits. Vidalia is an excellent place for brunch, lunch, and dinner in Boone.
With its fun light fixtures and woodsy accents, Vidalia is also a great place to just grab a drink with a friend. They have a wide variety of wines, beers on draft, as well as seasonal cocktails and mocktails.
Make sure to check out our list of the Best North Carolina Mountain Towns you must visit!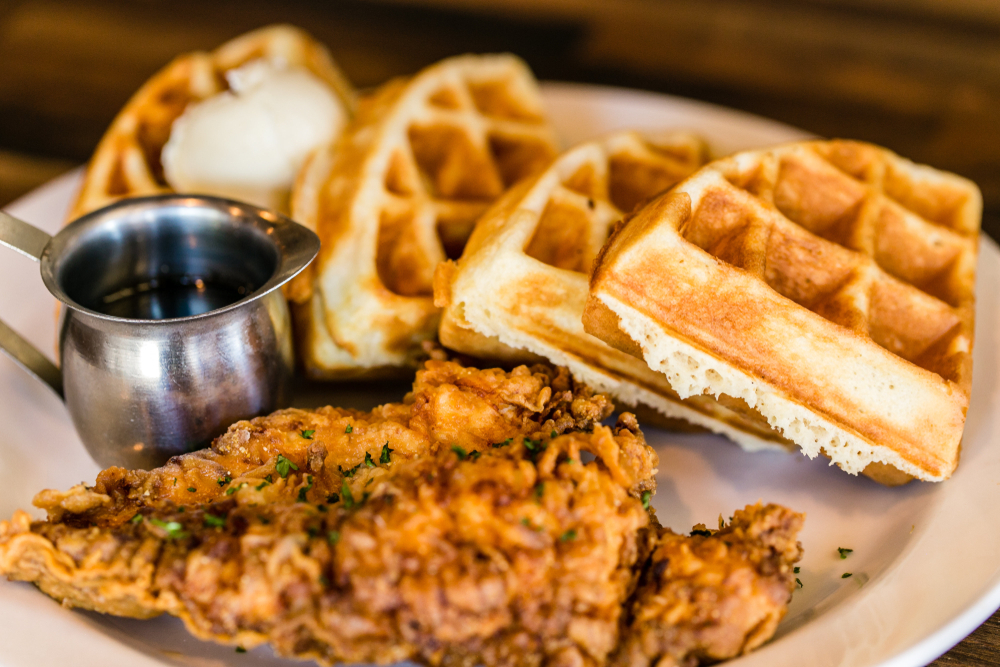 Casa Rustica
For charming cabin ambiance and delicious food, check out Casa Rustica, one of the best Italian restaurants in Boone. Opened by the Pedroni family thirty years ago, Casa Rustica is now run by the next generation of Pedroni's, keeping their Northern Italian heritage alive in their authentic Italian meals.
Casa Rustica is a perfect spot for a date night or just a nice dinner in Boone. Once a week they have live jazz music!
Indulge in the "Six Cheese Pasta Purses", a ribeye steak, or seafood alfredo. And for dessert, make sure to try the tiramisu or cannoli!
The Local
Although it might be slightly more upscale than the name would suggest, The Local is a super cool spot to hang out, not to mention eat a delicious lunch or dinner in Boone, NC.
With a pool table, comfy couches, and live music on the weekend, The Local a place to come to for the ambiance, but stay for the food.
The Local serves hearty American-style meals with some fun twists. Start with the brussel sprout appetizer then try the fig and bacon grilled cheese or the shrimp and grits. For something unique, when it comes to dessert, indulge in the Carolina beignets, served with a Cheerwine reduction.
If you're looking for restaurants in Boone at which to meet friends for a drink, The Local has an extensive specialty cocktail list.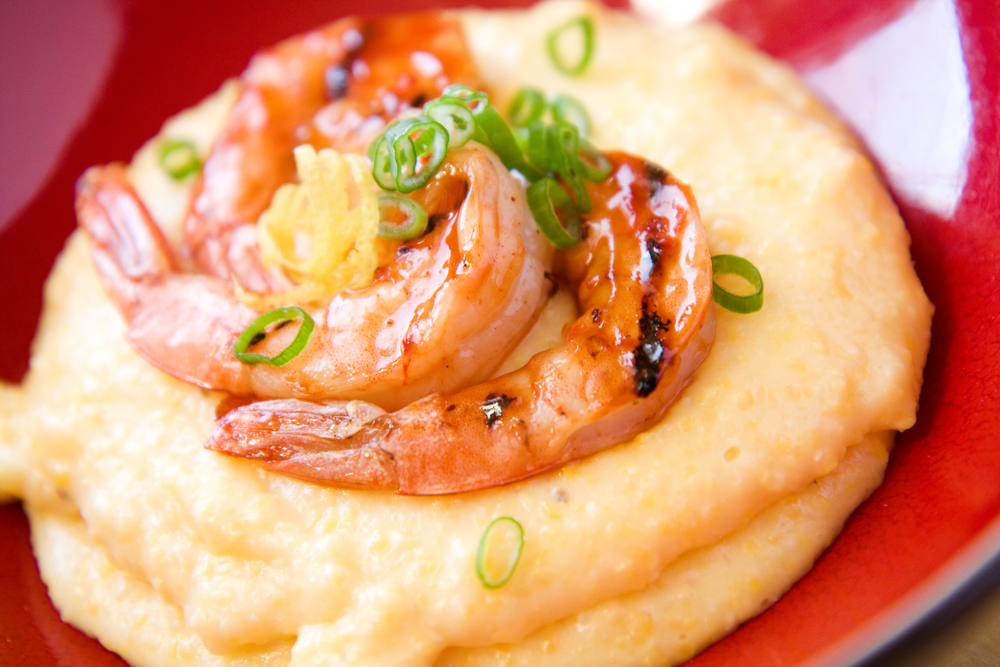 Gamekeeper Restaurant
For a unique meal in the Boone area, be sure to try Gamekeeper Restaurant. This fine-dining restaurant is set in a rustic stone cabin and specializes in locally-sourced meats. Gamekeeper is one of the best restaurants in Boone for a special occasion dinner, but make sure to make reservations, as it is well-loved. Not only is the food delicious, but the view of the mountains is lovely as well.
Gamekeeper puts fun twists on Southern classics, with some wild game that you may not have tried before! If you're feeling adventurous, try the grilled bison with garlic mashed potatoes. Ever tried emu? Now's your chance! The grilled emu fillet is served with mushroom risotto and broccoli with a sun-dried tomato thyme jus.
If you're not feeling that adventurous, try the grilled duck breast or crusted rainbow trout, and for dessert be sure to order the bread pudding.
Sunrise Grill
Start your day off right at one of the best restaurants for breakfast in Boone, and check out Sunrise Grill. Serving up all your classic American breakfast favorites at very reasonable prices, Sunrise Grill is one of the family-run restaurants in Boone, NC that you do not want to miss.
Sunrise Grill is known for their various types of Eggs Benedict, including a traditional version, southern version, and the "Flankenstein" which includes goat cheese, spinach, Vidalia Peach hot sauce, and grilled flank steak. If you're feeling sweet over savory, be sure to try the Nutella Banana French Toast.
Sunrise Grill also has some of the best coffee in Boone! If you're in a hurry, order a coffee to go from their coffee bar.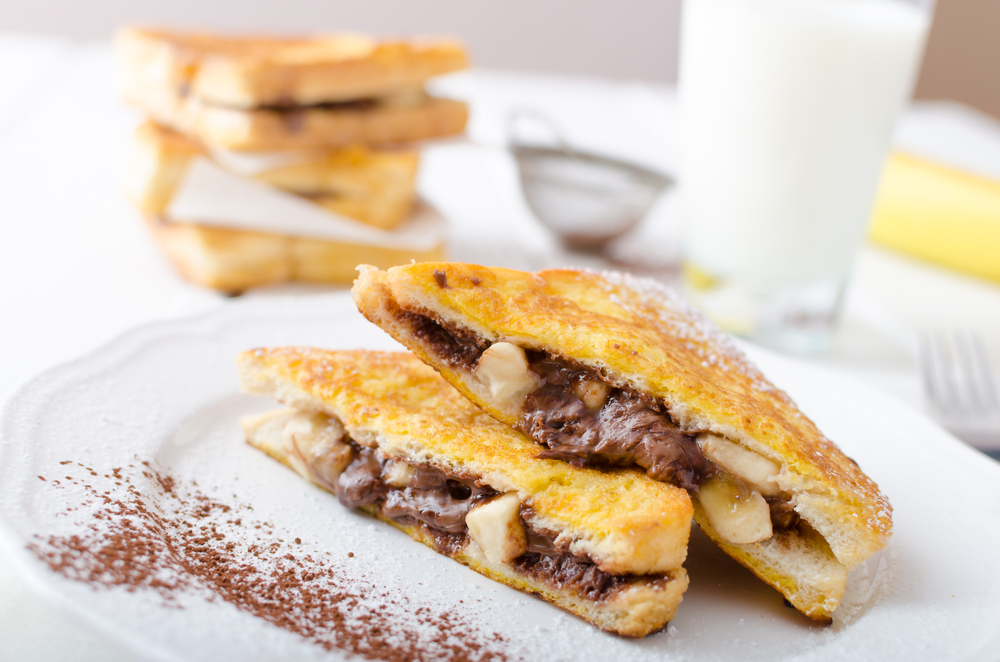 Coyote Kitchen
Known for its "Southwest Caribbean Soulfood", Coyote Kitchen is one of the most flavorful restaurants in Boone. Many of their menu items come in half sizes, depending on how hungry you are! Stop into this family-owned local business for either dinner or lunch in Boone.
Coyote Kitchen uses hormone-free meat, but also has some excellent vegetarian and vegan options. While they have a variety of burgers, burritos, and tacos, the real variety lies in their bowls and "boats", which are served with a complimentary salsa on request. Try the "Baja Boat", full of golden-battered tilapia, coconut rice, red beans, sweet potatoes, tomatoes, and sweet corn, topped with sour cream.
Cafe Portofino
For one of the best Italian-American restaurants in Boone, try Cafe Portofino. Located in the former Tweetsie Railroad maintenance station, Cafe Portofino now has a bar, dining room, and outdoor seating for some excellent dining in Boone.
As an appetizer, check out the Italian Won-Tons: sausage, mozzarella, cream cheese, pepper, and onion fried into a crisp. Then for dinner, try Cafe Portofino's signature dish is the spicy sirloin pasta with arrabbiata sauce. In addition to pasta though, they also have burgers and even chicken and waffles.
During the summer, enjoy live music out on the patio, or challenge a friend to a game of darts, no matter the weather.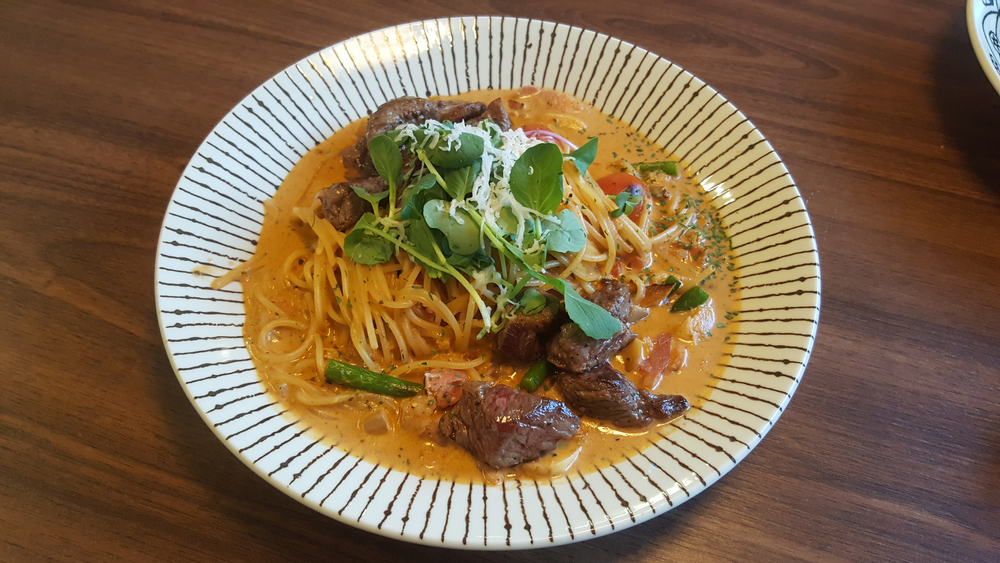 Booneshine Brewing Company
If you're looking for a casual spot with some excellent beer in Boone, Booneshine Brewing Company is the place to go. They're not only one of the best restaurants in Boone, but brewery as well. Whether you're looking for lunch, dinner, or just a snack to go with your brews, Booneshine has it all.
If you just want a snack, grab a soft pretzel (brushed with "beer butter") and choose your dipping sauce: house mustard, hot honey, or beer cheese. If that's enough though, Booneshine serves a large variety of salads and flatbreads. Most popular though are their sandwiches, such as the hot honey fried chicken sandwich.
Booneshine has both indoor and outdoor seating, with occasional live music. The outdoor patio is also pet-friendly!
Melanie's Food Fantasy
Melanie's Food Fantasy is another of the best restaurants in Boone to get breakfast or brunch. Both their decor and menu are unique and creative. Melanie's uses local ingredients for their farm-to-table meals and has been a staple for breakfast in Boone for decades.
As you sit under the colorful umbrellas on the outdoor patio, you can sip a mimosa as you order the Bacon Avocado Benedict or the Pimento Cheese Grits with toast and apple butter. Melanie's offers some great vegetarian and vegan options as well, such as the Tempeh Scramble which includes tempeh, onions, green peppers, tomatoes, home fries, and optional farm-fresh eggs.
Melanie's outdoor seating also provides some pet-friendly dining in Boone!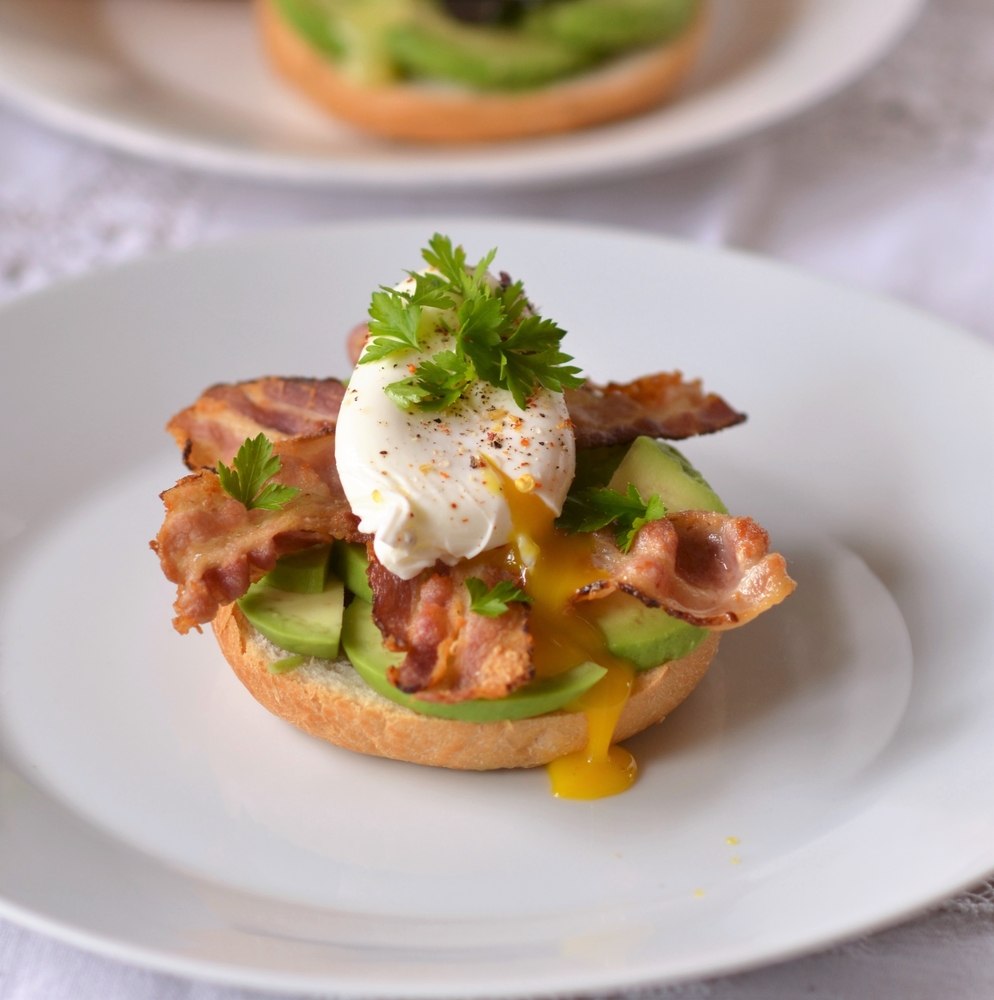 Proper
If you're looking for some good ol' Southern comfort food in a very quaint Southern setting, Proper is the place to go. One of the best restaurants in Boone to enjoy dinner, Proper makes everything from scratch…even their ketchup! You'll feel right at home in this cute, little house which perfectly captures the charm of small towns in North Carolina.
Using locally-sourced ingredients, Proper is most known for their traditional Southern veggie dishes such as collard greens and fried tomatoes. If you're really hungry, try the fried chicken and mac and cheese. However, delicious (and filling) as those are, don't forget to leave room for the chocolate pecan pie!
The Peddler Steakhouse
For one of the better steakhouses in Boone, make your way to The Peddler Steakhouse. Cooked over "Tennessee-hickory charcoal", their naturally seasoned steaks are tender and cut right in front of you. The Peddler is one of the restaurants in Boone to go to for a date night or special occasion.
The Peddler ribeye and prime rib are the most popular meals. In addition to their steaks, The Peddler is also known for their salad bar. Due to Covid, salads are now made to order, but still with over 40 ingredient options. Their delicious desserts are made in-house and rotate seasonally.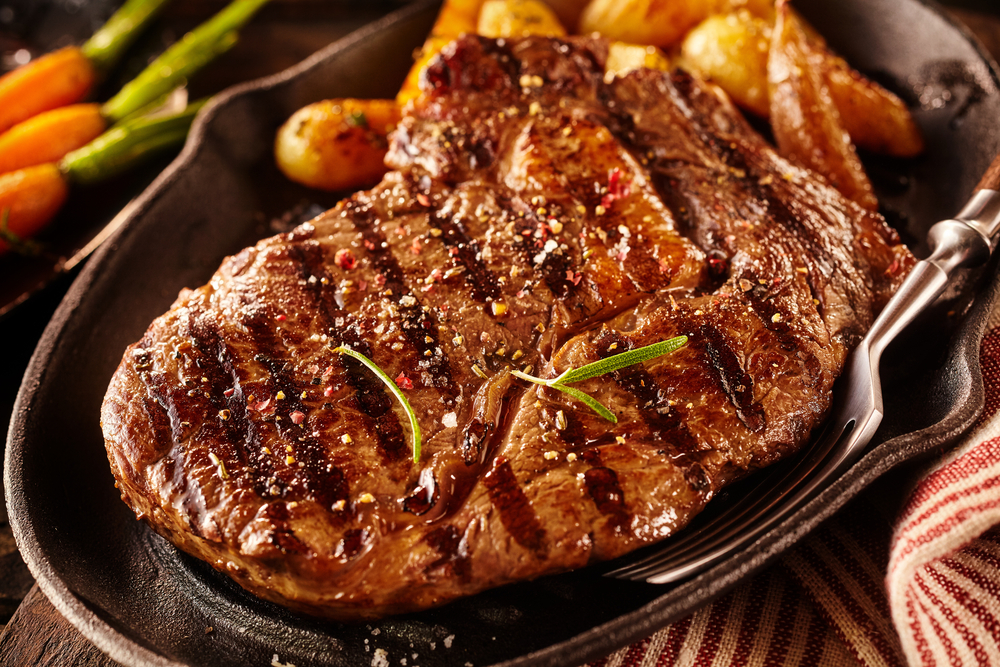 Bella's
If you are looking for another one of the best Italian restaurants in Boone, NC head to Bella's. Known for their sauces, this no-frills, booth-lined Boone restaurant offers up everything you want in an old-school Italian meal. The staff is also known for being friendly and helpful.
The delicious food comes in large enough portions to either share or to take home for leftovers. Folks love the fettuccine alfredo, spaghetti with meat sauce, the risotto, and the signature, Bella's Chicken. In addition to entrees though, you can order stromboli rolls or some of the best pizza in Boone.
Enjoy your food in their laidback dining room, or order it to go!
Dos Amigos
For some of the most delicious and reasonably-priced food in Boone, head to Dos Amigos. Known for its good service and laid-back atmosphere, Dos Amigos is one of the best restaurants in Boone for Mexican/Tex-Mex food.
One of the best things about Dos Amigos is that you are served four different salsas/sauces with your complimentary order of chips…which is always refilled! Try their various kinds of fajitas, burritos, or tacos. Or try something from their extensive seafood menu, like the "Camarones a la Diabla"- spicy shrimp served with rice and salad, topped with avocado.
And don't forget a margarita! Dos Amigos has some fun different margarita flavors such as mango and blood orange.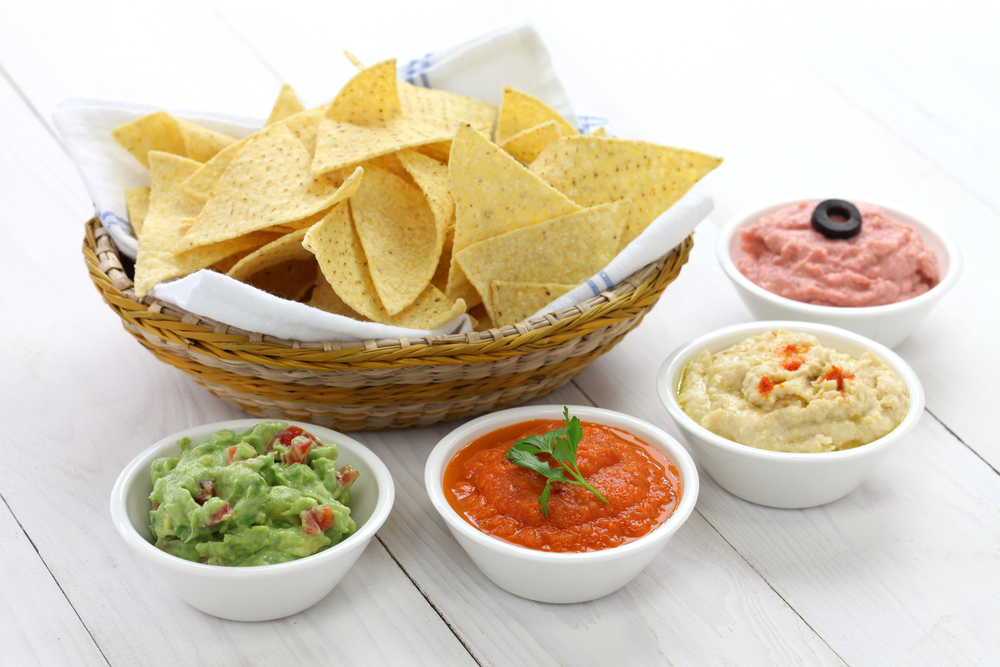 The Cardinal
The Cardinal will make you feel like you've been transported to a rustic cabin in the woods, but without having to leave the town. Serving up classic American road food, The Cardinal is one of the best restaurants in Boone for burgers.
If you're feeling traditional, try The Cardinal Burger, which can be double and even tripled. However, if you want to try something new, try the Wild Game Burger, which rotates seasonally.
For a place known for their burgers, The Cardinal also has a surprising number of vegan options as well! They have tempeh tenders as an appetizer, and a beet burger with veganaise, greens, tomato, and onion.
The Cardinal also serves up some fun seasonal cocktails and mocktails, as well as twelve taps of rotating local draft beers.
Wild Craft Eatery
Wild Craft Eatery is one of the best restaurants in Boone for a light dinner or weekend brunch, particularly for vegetarian or vegan folks. One of the most delicious of the downtown Boone restaurants, Wild Craft Eatery offers dishes inspired from places around the world, using locally-sourced bread, meats, and veggies.
Dishes at Wild Craft Eatery range from burgers (veggie burgers as well) to sweet potato enchiladas to "Cuzco Cakes", made from quinoa and served over black beans and plantains. They also serve yellow curry as well as shepherd's pie.
Wild Craft Eatery also has a large selection of North Carolina beers!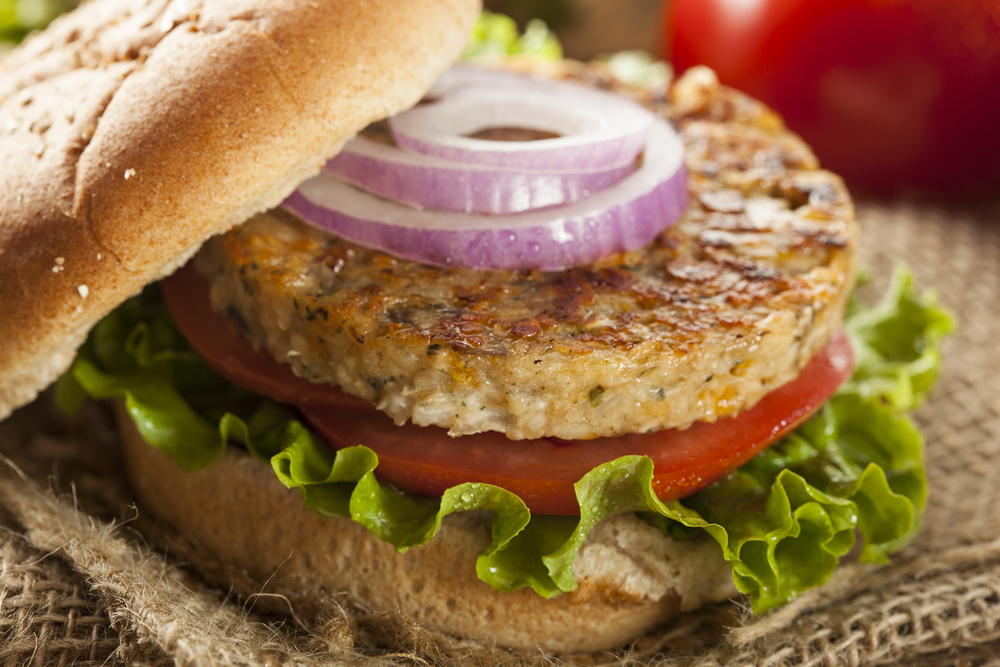 We hope your mouth is now watering and that you enjoyed this list of the best restaurants in Boone, NC. Let us know where your favorite places to eat in Boone are!