Are you looking for the best brunch in Charleston SC? Well, you have come to the right place because here you will find everything from fine dining to small diners that make you feel right at home in your momma's kitchen.
Almost everyone comes to Charleston for either the beautiful architecture, or the history behind this coastal town, but Charleston SC is known to have some of the best cuisines in the low county. Be sure to try at least one chicken biscuit or shrimp and grits dish while you are in town! There are also amazing restaurants in Charleston for dinner that are equally as tasty.
Planning your trip to Charleston last minute?
Make sure to book your hotels and tours in Charleston in advance to ensure availability! The longer you wait, the more difficult it gets. Here are our top picks for your trip:
Top Tours And Experiences In Charleston:
Top picks for places to stay in Charleston:
Whether you're a fan of southern classics or love to try new things, Charleston's brunch scene is not to be missed. It has an amazing mix of Southern traditions with fresh modern twists. Take a look through these 15 places to find out where to brunch in Charleston!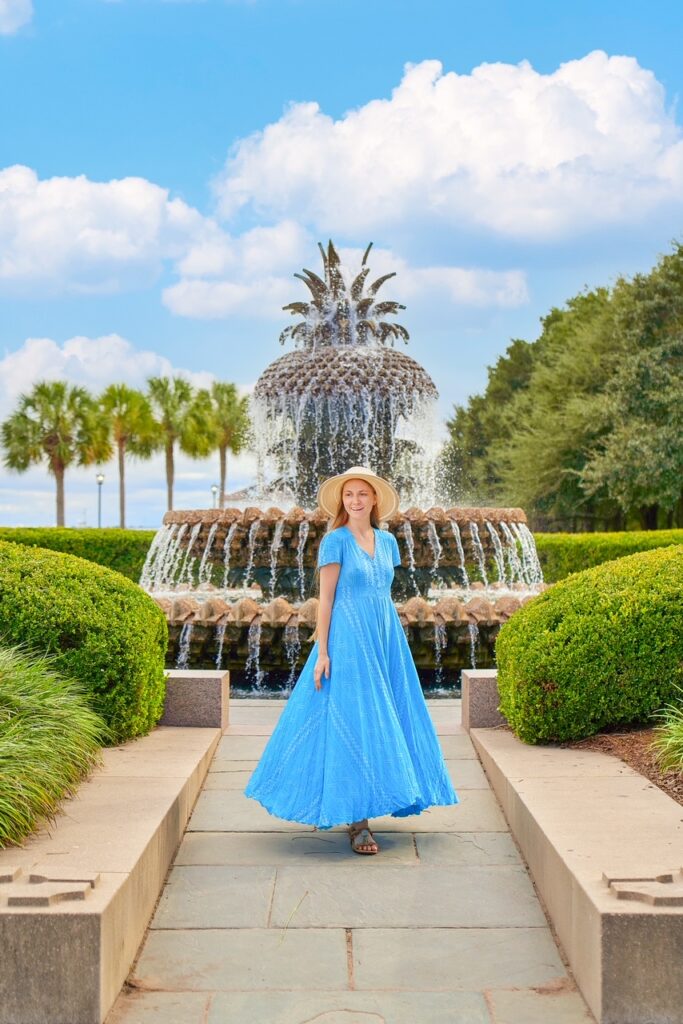 15 Places for Brunch in Charleston SC You Must Try
Big Bad Breakfast
Up first is Big Bad Breakfast and they are known to have the best brunch in downtown Charleston. They are right off Meeting Street and have a big dining room with an open kitchen. The Big Bad Breakfast is great for last minutes stops because there is never a need to make a reservation.
They love serving all your favorite brunch food in Charleston, like low country skillets, pancakes, chicken and waffles, and pretty much any cheesy egg dish. This is a wonderful place to bring the whole family to fill up before your long day exploring Charleston, SC.
Halls Chophouse for Gospel Brunch
If you are traveling to Charleston to participate in one of the famous gospel brunches then you have to make a reservation at Halls Chophouse. They have an amazing brunch menu where you can anything pick from a steak platter with truffles to a big Belgian waffle with applewood-smoked bacon and fresh fruit toppings.
They pull out all the stops at Halls Chophouse and always have the best Sunday brunch in Charleston. To get the very best experience for your gospel brunch you will want to reserve a table downstairs, so you can really hear the music playing. If you get seated upstairs you can still enjoy the show, just not as close.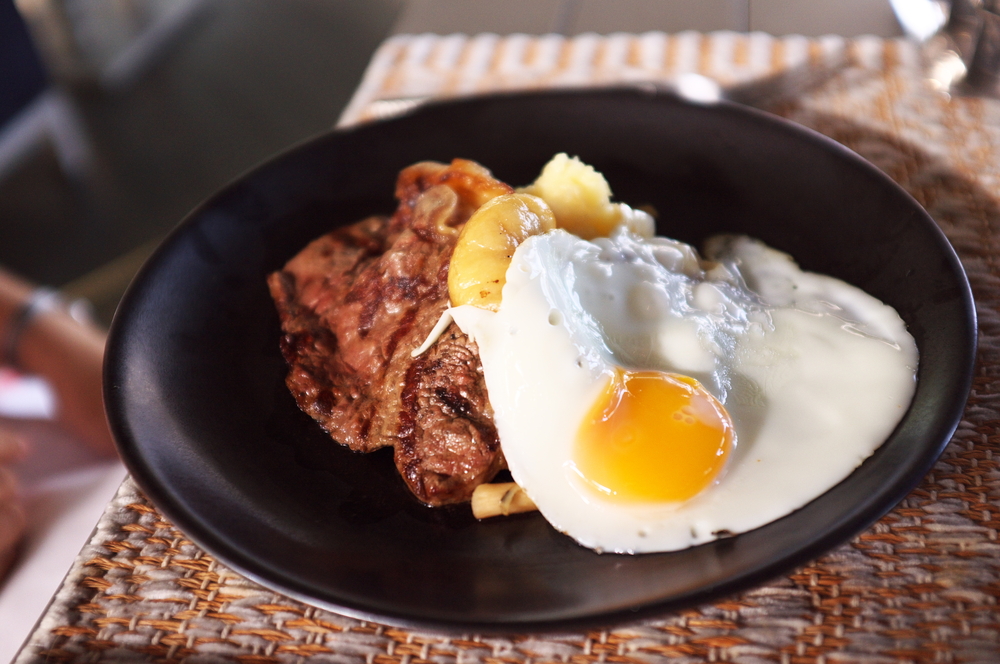 Butcher & Bee
The Butcher & Bee is a hotspot with a rotating brunch menu in the heart of Charleston SC. Even if you have been to the Butcher & Bee you have to go back every time you visit because the menu is never the same. One thing is for sure though they will always have their espresso bar ready for action and have all your favorite milk substitutes ready to go.
The Butcher & Bee is one of the coolest restaurants in Charleston for brunch that you have to try. You can reserve a seat outside on their beautifully decorated patio, or opt for an indoor seat at the chef's counter. Here you get a first-hand experience and can watch the talented chefs preparing your food.
You can also order from Chef's menu where they get to pick what you will be served. You can bet that is always fresh, delicious, and filling. Bring the whole family to the Butcher & Bee, they will love it.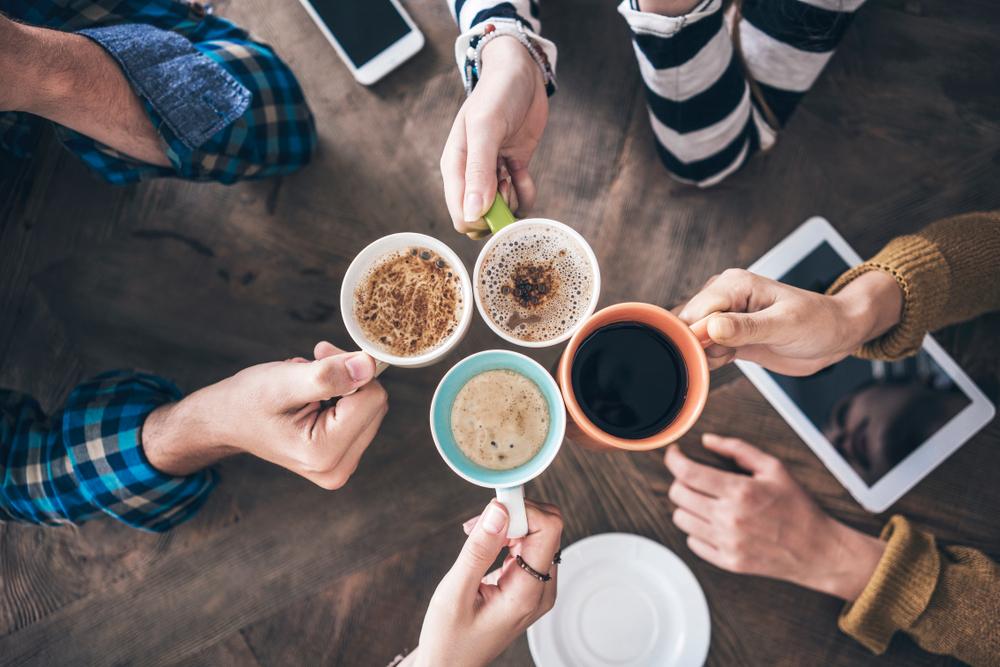 Poogan's Porch
For bottomless brunch in Charleston's head to Poogan's Porch. This famous restaurant has been featured on Southern Living, The Travel Channel, and many others for how amazing their dishes are. You can order brunch here every day of the week from 9 am to 3 pm.
Take your pick between all your favorite sweet or savory southern brunch dishes. Like crab soup, fried green tomatoes, pimento cheese fritters, french toast, or biscuits with savory gravy. Wash it all down with their bottomless mimosas and you are off to a very good start on your trip to Charleston SC.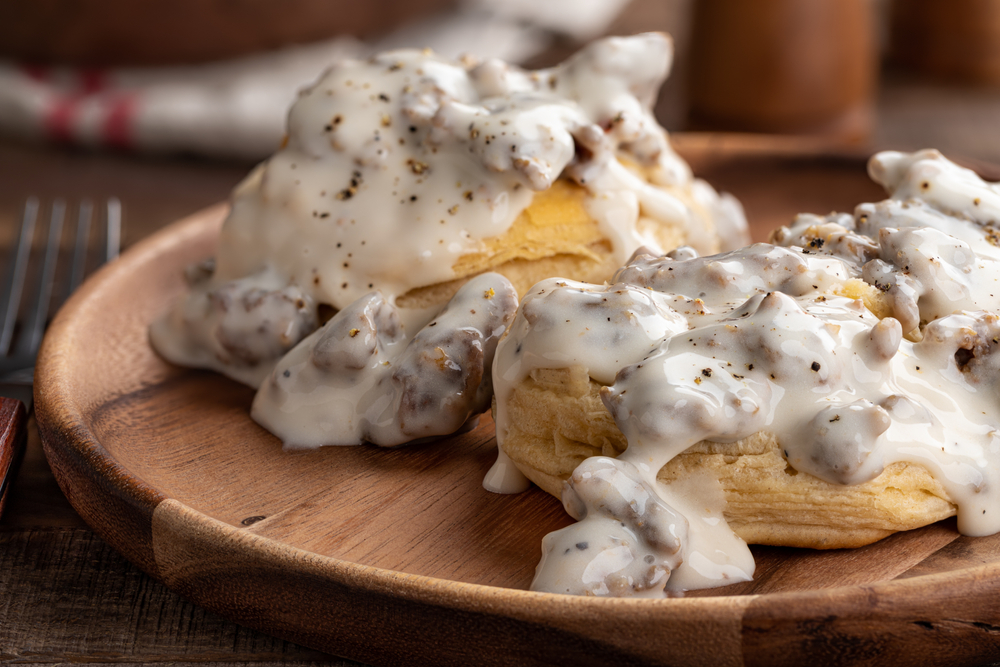 The Daily
Up next for brunch restaurants in Charleston SC is The Daily. The word is out on The Daily, and they have a line wrapped around the door pretty much daily. But don't worry the line always moves fast and there is ample seating inside.
Try a breakfast pimento cheese and ham sandwich with homemade sourdough bread, or try the breakfast burrito if you like a little heat. These are both the most popular dishes and never disappoint.
They also have plenty of pastries to choose from and flavorful coffees made to order. You can grab a seat inside, or out on the beautiful patio during the warmer months of the year. Once you try The Daily, you will know why so many people love this hip little coffee house in Charleston.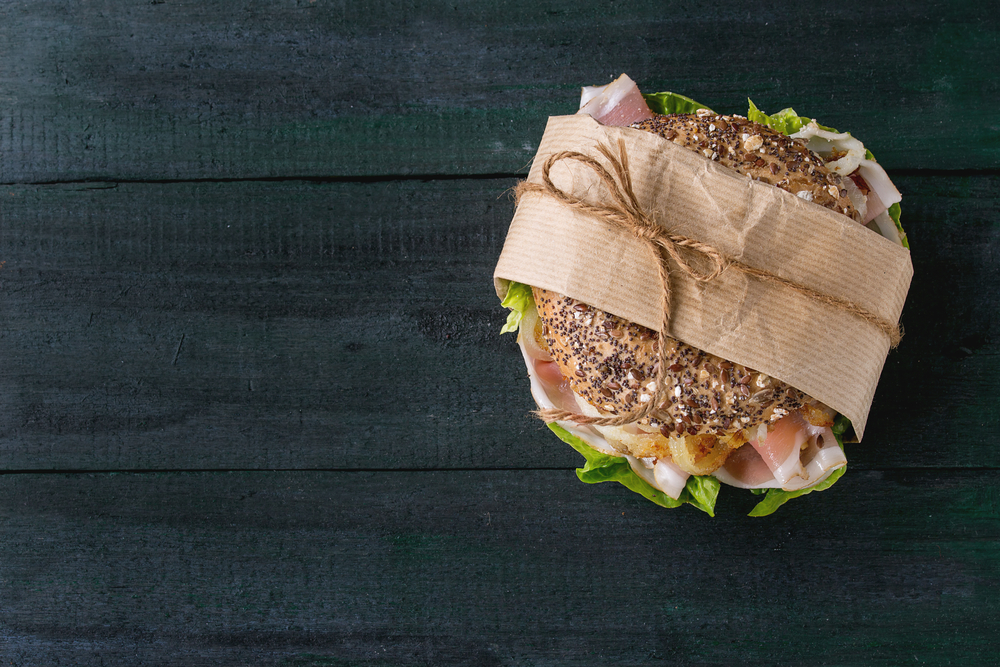 Callie's Hot Little Biscuit
One of the best Charleston brunch spots is Callie's Biscuits. These little biscuits have made chef Callie very famous. She has her own TV show on PBS and has been on countless cooking shows on the major networks. Today she is able to sells her biscuit powder all over the world.
But in Charleston, you can try her homemade biscuit recipe every day from 8 am to 2 pm. They also sell their biscuit recipes boxes in-house and they make for a perfect souvenir to take home.
You can take your pick between a bagel sandwich, a box of biscuits to go, grits, and a few other staple brunch foods. There are two different Callie's Hot Little Biscuits, one in the Upper King neighborhood and the other located in the city market.
They both have the same menu so find the one closest to you and get ready to enjoy some of the best biscuits in South Carolina.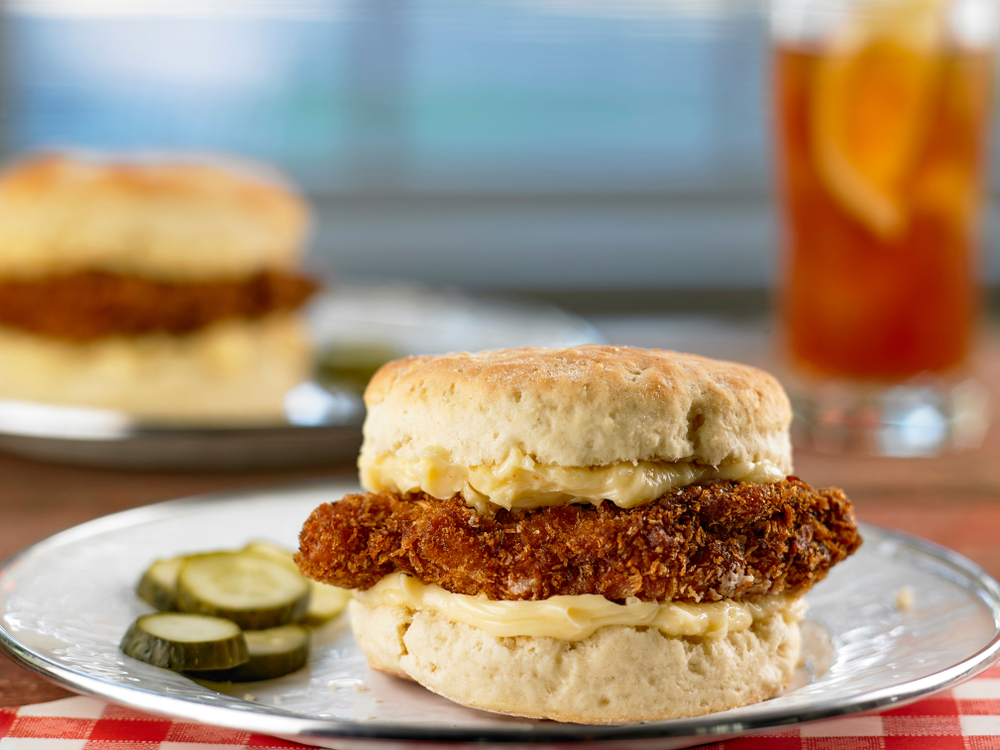 Toast All Day
Toast All Day home to one of the best places for brunch in Charleston. Their menu is jammed full of anything and everything you could ever want for breakfast, with a little bit of New Orleans thrown in there.
Try the freshly made New Orleans beignets or the brioche French toasts if you have a sweet tooth. They also have a bunch of omelet choices, as well as soups, salads, sandwiches.
There are over 8 Toast All Day locations and many of them offer bottomless mimosas in Charleston as well. No matter which location you pick everyone is going to leave happy , full, and maybe a little tipsy.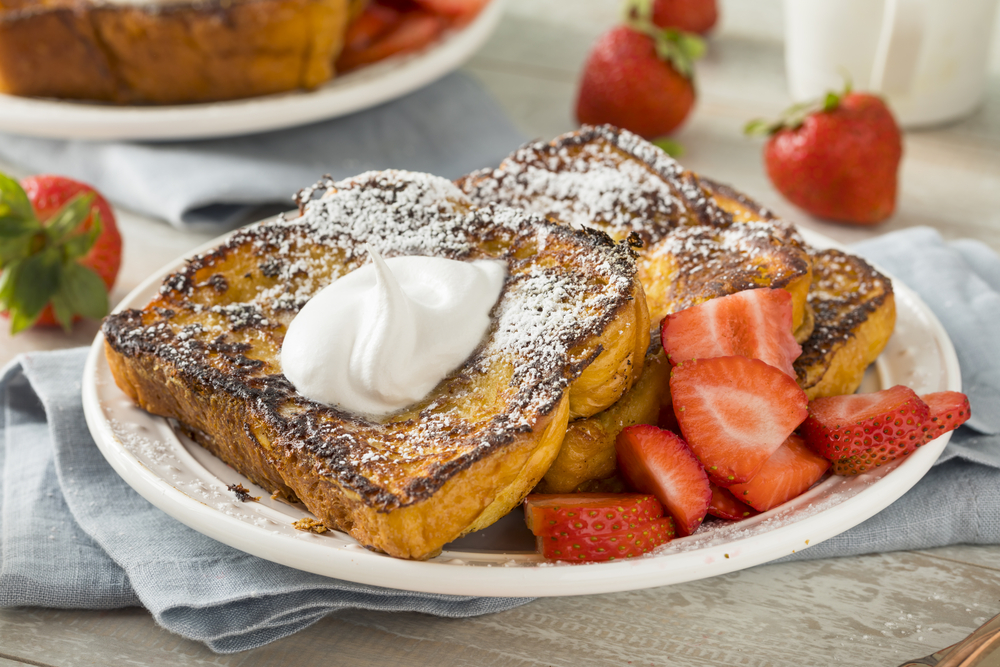 Millers All Day
Outdoor brunch in Charleston South Carolina is a special treat that you have to give yourself while you are visiting. At Millers All Day you can enjoy eating brunch outside, any time of the day. They have all types of food and people especially love their baked goods.
You can find special baked treats all the time but the staples are birthday scones, s'more pop tarts, cinnamon rolls, yummy key lime pie, and freshly baked breads.
For more filling options they have freshly made frittatas, biscuits & gravy, and big biscuit sandwiches. If you get to Millers early enough you can score the daily special the
soft-shell crab platter. They also serve smash burgers, salads, and plenty of lunch options.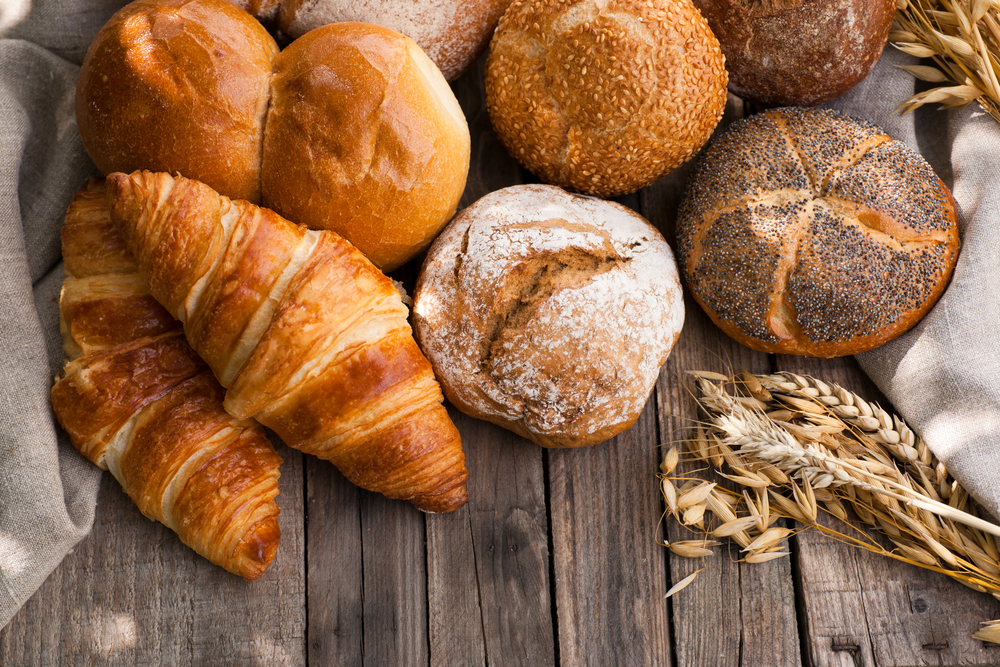 Basic Kitchen
There is nothing basic about Basic Kitchen, except for its simple, healthy ingredients. They only use locally sourced products and strive to have one of the best brunch spots in Charleston SC. They are located inside a historic building downtown with floor-to-ceiling windows with a garden where they grow their herbs.
The menu is always changing with the seasons to ensure the ultimate freshness. Stop in on the weekends for a special brunch menu that is served from 10 am to 3 pm. You can always find healthy meals like superfruit bowls, salads, small plates to share, and breakfast sandwiches.
At Basic Kitchen, they are aware of all types of dietary issues and have plenty of vegan, vegetarian, and gluten-free options. You will want to head over to the website and book a table to ensure you get to try the best brunch in Charleston SC!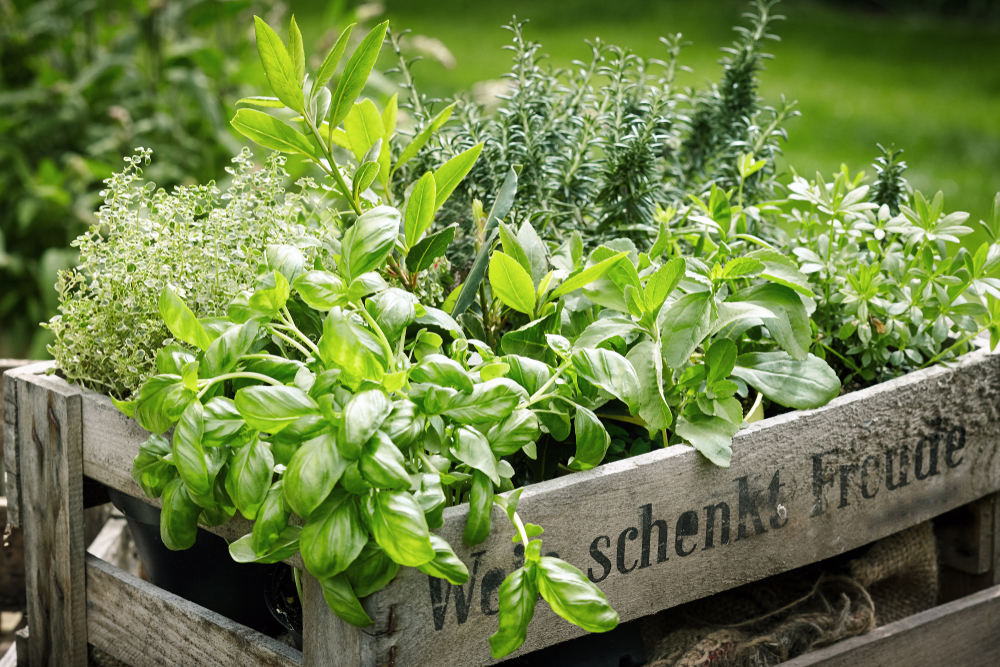 Bear E Patch Cafe West
Up next is Bear E Patch Cafe West and they serve brunch West Ashley style. You can order breakfast all day starting as early as7 am. Bear E Patch is set up a lot like an old diner. They make most of the food on a hot griddle in an open kitchen atmosphere. You can see, smell, and even hear your food cooking right in front of you.
Some of the most popular meals to order are the Cajun omelets, country-fried steak, and praline French toast. But the menu is quite large and there is a little something for everyone to enjoy. The Bear E Patch is always busy with a fast-paced atmosphere but is still one of the best Charleston brunch places for families.
With that being said if there is a wait, you should be able to grab a table easily. They are closed on Sundays so keep that in mind if you are visiting Charleston on the Weekend.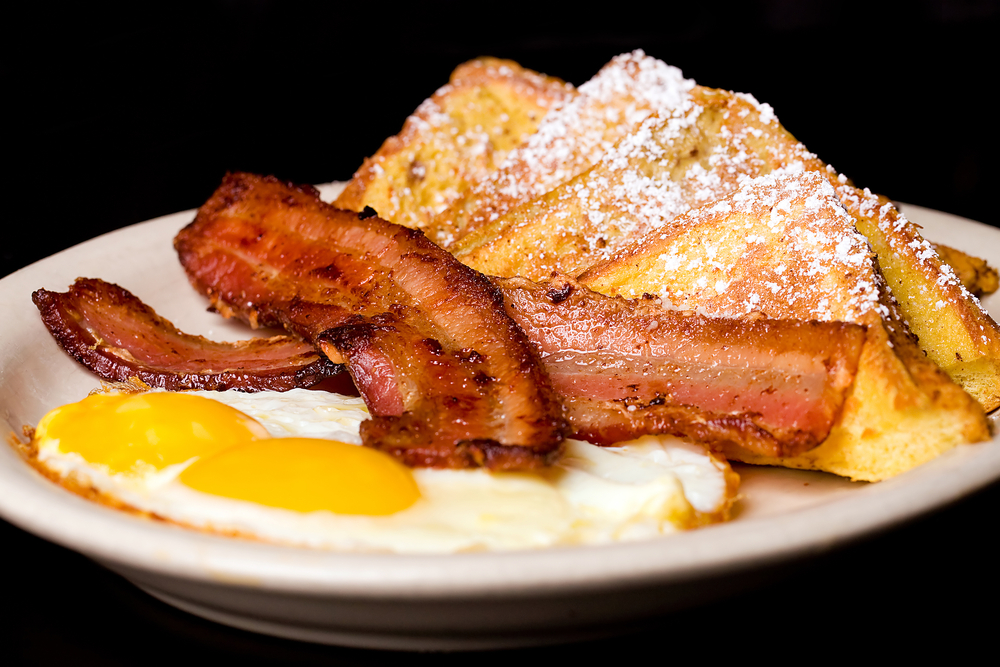 5 Church & Union Charleston
If you are looking for one of the best brunch places in Charleston the Church & Union will not disappoint. Just as the name says they are a hip restaurant inside of an old classic Church. The artwork and stained glass windows make the perfect backdrop for a memorable meal. And on top of the decor they also have an amazing brunch menu with all the fixings.
You can order specialty coffees, mimosas, and bellinis for a very reasonable price and everything comes out of the kitchen and bar area looking amazing. The french toast is light and fluffy, the egg benedicts come in many varieties and all are served on homemade English muffins.
Since the atmosphere at Church & Union is so dreamy, they do fill up fast. Try to make a reservation for the morning you want to go to ensure you get a table.
The Palmetto Cafe
At the Palmetto Cafe, you can enjoy the best Charleston brunch in a fine dining experience that will leave your taste buds and bellies so happy. You can find them inside the beautiful garden courtyard at the popular Charleston Place Hotel.
There is so much to choose from here can pick from one of the heartier dishes like steak and eggs, or the farmer BLT. If you wanted to start your morning off a little lighter you have to try the smoked salmon toast or the crab and lobster omelet.
The Palmetto Cafe also serves pancakes and waffles with fresh and sweet toppings to add. If you cannot decide you can also opt for the breakfast buffet and try a little bit of everything. The Palmetto Cafe is perfect for the early risers they start serving at 6:30 every day and they wrap brunch up by 2:30 pm.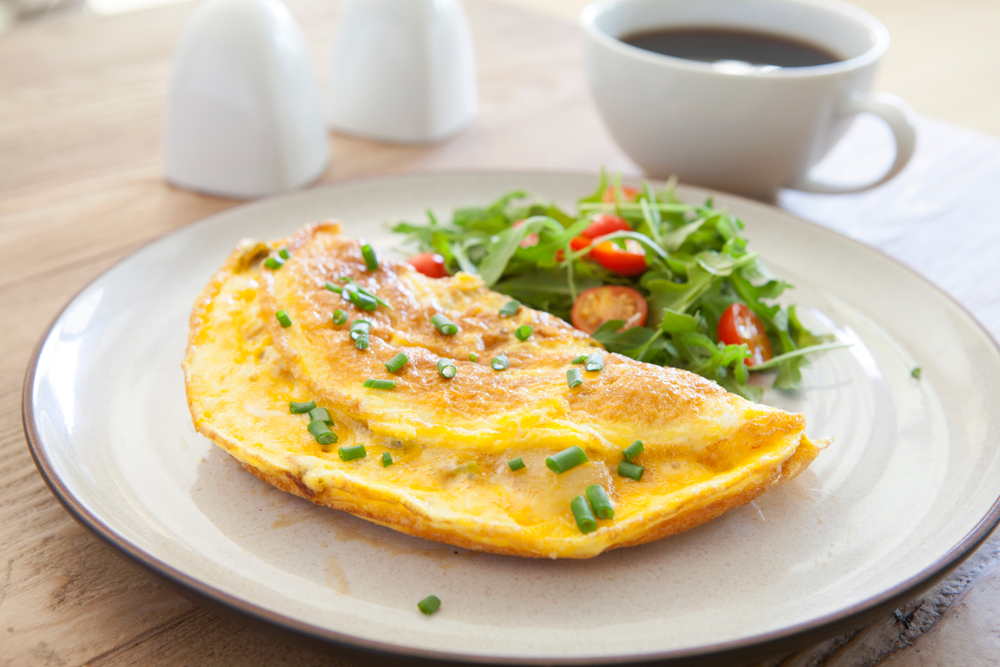 The Watch Rooftop Kitchen
The Watch has the best Sunday brunch in Charleston with a view from the 7th floor of the Restoration Hotel in Charleston. Brunch starts sharply at 10 am here and carries on until 3 pm. You can find all types of low country fares here including bread pudding French toast, fried chicken sandwiches, or the watch brunch burger.
Enjoy your view of the Charleston Harbor with a carafe of mimosas big enough for 4 to 6 to share. Or grab yourself a freshly brewed cappuccino to get you through the day.
The Watch has created its very own blend of coffee that is only served at its restaurant. After you are done with brunch you can grab yourself a bag of beans to brew at home. Be sure to make a reservation if you want to sit out on the patio, it gets very busy during the peak travel season.