Are you ready to check out some of the best restaurants in Clarksville, Tennessee? Visiting Clarksville is a great idea as it is one of the best places to visit in Tennessee. There are many amazing places to eat in Clarksville. From sushi and steak to seafood and soul food, you can find just about everything in this lovely Tennessee city.

The Volunteer State is well known for its outstanding barbecue, and Clarksville is a great place to try some. During your visit, you can try some famous Tennessee BBQ with all of the traditional sides. Load up your plate with greens, cornbread, cole slaw, mac and cheese, and more! You will also have international restaurants and other options while you are there as well.

So, let's get started! Which of these restaurants in Clarksville will you try first?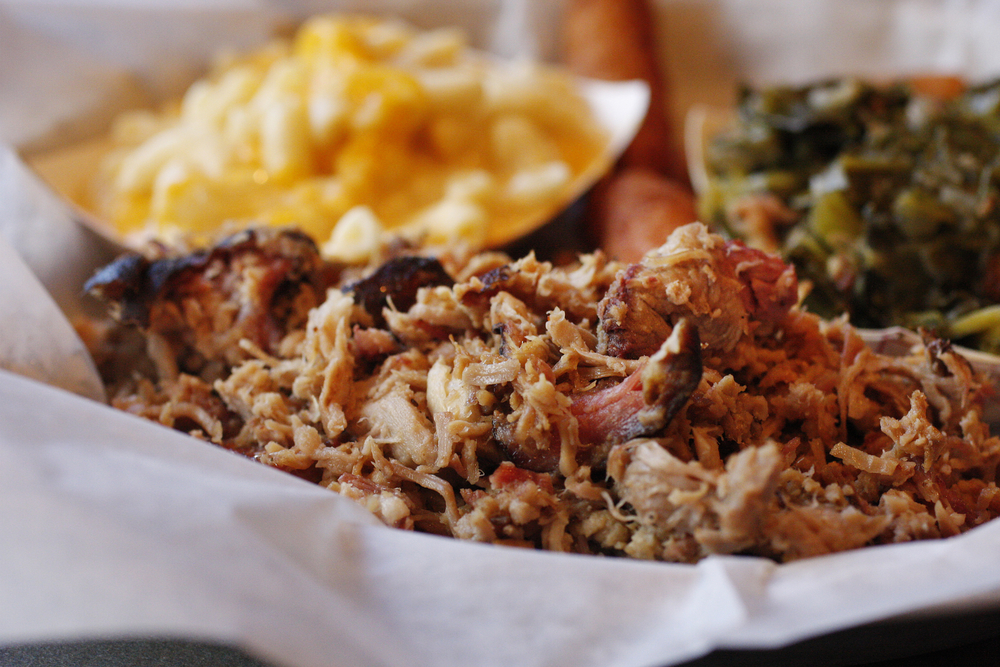 15 Best Restaurants In Clarksville TN You Must Try
Catfish House
When wondering where to eat in Clarksville, consider the Catfish House. This family-owned mainstay serves guests mouthwatering fried seafood! In true southern fashion, you can find all of the fried classics at the Catfish House. Start your meal with a shrimp cocktail or fried pickles before diving into their entrees.

You will find everything from whole catfish dinners and stuffed crab to non-seafood dishes like ribeye and cheeseburgers. They also have a lovely little kids menu and a rocking variety of sweet treats to round off a meal. Consider trying the carrot cake or pecan pie while you're there!

When you dine at the Catfish House, you will be on the water's edge of the Cumberland River. After you eat, you can cross the bridge to the other side of the river for a walk at Liberty Park. There are walking trails, a pond, and a dog park along the river where you can enjoy some time outside after your meal. The food and location of the Catfish House make it one of the best restaurants in Clarksville!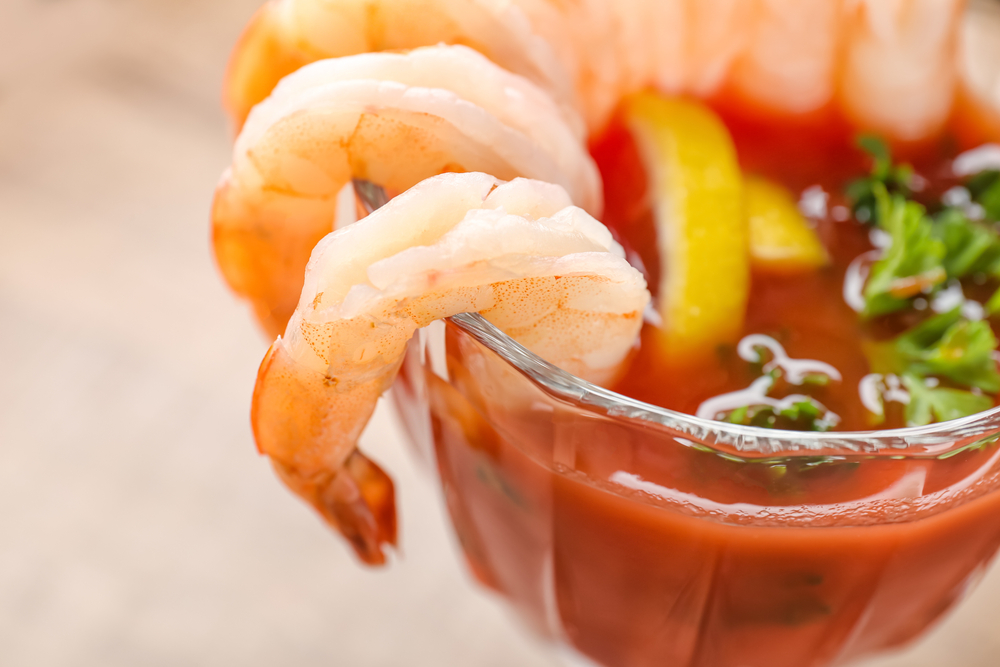 Casa Blanca
Ready for the best food in Clarksville? If you like generous portions and traditional Mexican cuisine, be sure to visit Casa Blanca Mexican Restaurant when you are in town, as it is one of the best restaurants in Clarksville. You will love the restaurant's festive atmosphere and decorative dining room and that they have so many yummy dishes to choose from.

A range of tacos can be found on their menu, along with fajitas, Huevos Rancheros, Taquitos, and chalupas. There's also a menu specifically for vegetarians as well. The restaurant is in the Two Rivers Mall Shopping Center, so there's plenty for you to see and do there before or after you eat. You'll also be on the edge of the Red River, and you will have close access to the Clarksville Riverwalk.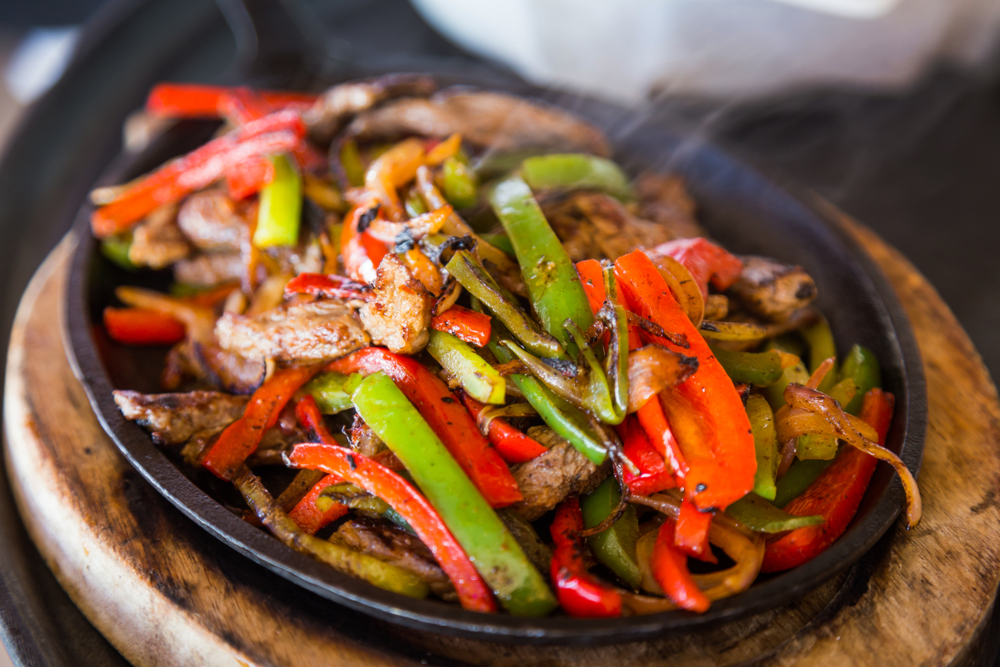 El Bracero
Another amazing Mexican Restaurant in Clarksville is El Bracero. while there are many branches of this restaurant, don't let that deter you. You can find El Bracero in places in Kentucky, Missouri, and Tennessee. While in Clarksville, swing by El Bracero for an amazing queso fundido, ceviche tropicano, or perhaps some of their house bracero dip.

There are a few specialties at this Clarksville eatery. First, are their empanadas. The crispy shells fried to golden perfection and stuffed with creamy chipotle shrimp are a huge fan favorite. Then, there's also the nachos de cochinita. The nachos are topped with slow-roasted pork, pickled red onion, and pico de gallo. El Bracero is by far one of the best restaurants in Clarksville.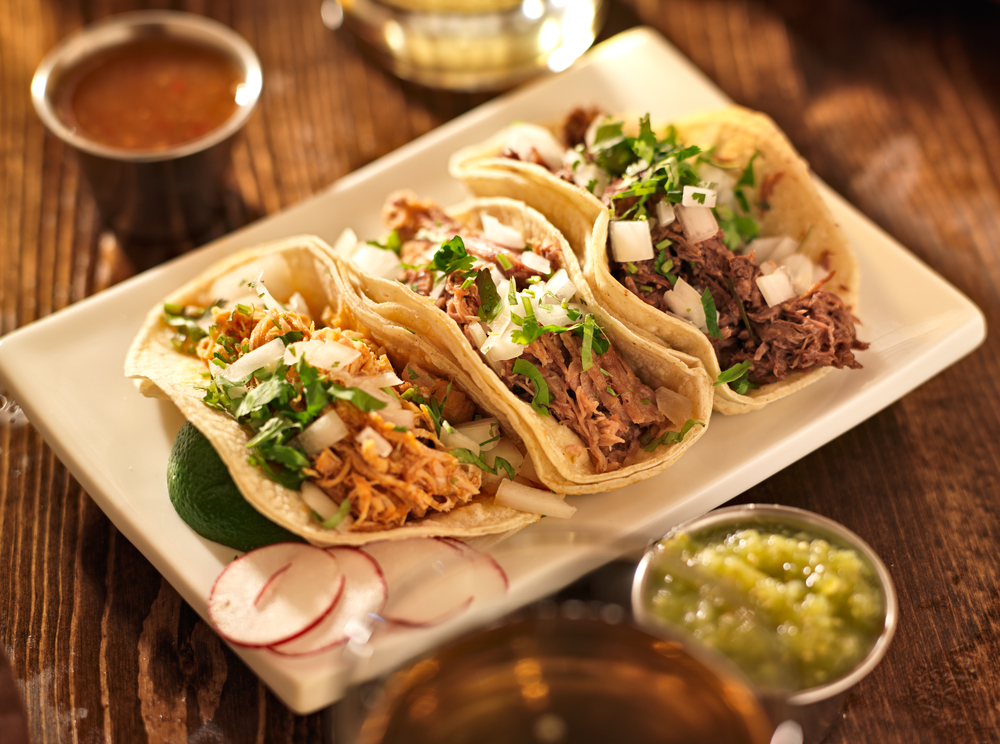 Kisoro Sushi and Steak
If nothing on this list has really appealed to you so far, and you are still wondering what to eat in Clarksville, you are about to hit the jackpot with Kisoro Sushi and Steak. The food presentation at Kisoro is vibrant, colorful, and spectacular. You will be amazed by the freshness and design of the food at this Clarksville restaurant.

With a wide selection of sushi, sashimi, noodles, rice dishes, as well as domestic and import beers. Some of the most popular sushi rolls include the yellowtail roll, Alaskan roll, and spicy salmon roll. When looking for sushi in Clarksville, there's nowhere better than Kisoro Sushi and Steak, as it is one of the best restaurants in Clarksville TN.

This restaurant is in the far north of the city, almost in Kentucky. It can be nice to venture out from the city center and explore less touristy areas. Couples may want to swing by the nearby Cold Stone Creamery or the Regal movie theatre for a date night while in this part of the city.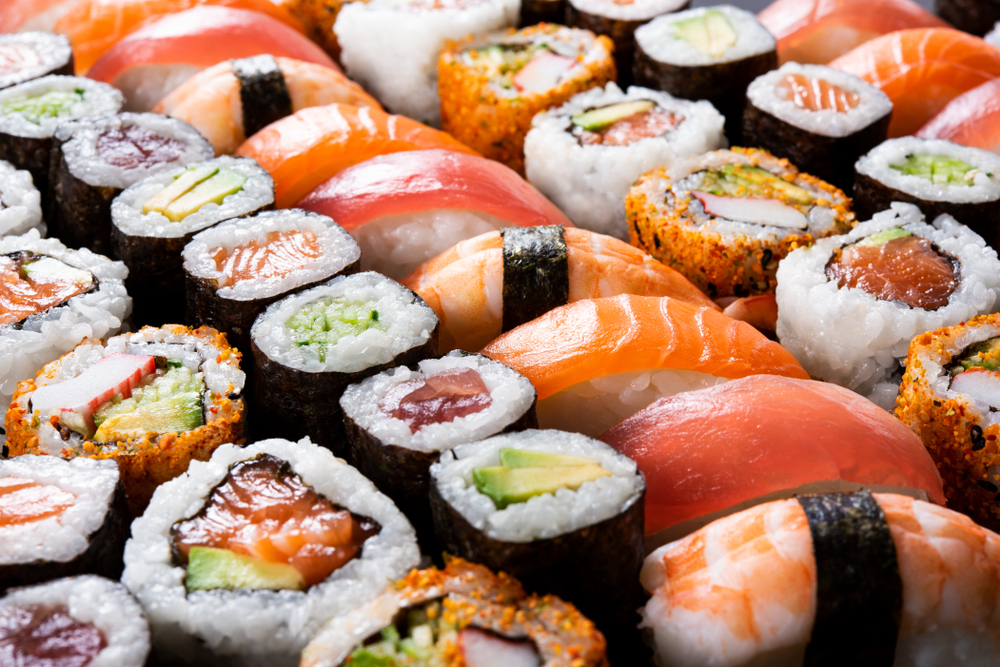 Harbor Cafe
The Harbor Cafe is one of the best Clarksville restaurants. This southern seafood joint will have you wanting to come back for more before you even leave your booth. They have traditional American dishes, plus plates that are popular in the south.

You can find everything from baby back ribs, Angus chopped steak, and grilled salmon to cheeseburgers and grilled chicken salads. For dessert, consider trying their rustic apple tart or chocolate peanut butter cake.

They also have amazing happy hour deals and alcoholic beverages to choose from. There are margaritas, mojitos, sangrias, whiskeys, and more! Sunday afternoons are a great time to visit the Harbor Cafe. During this time, you can get ten-dollar mimosa carafes, which is just another reason that it has made it onto the list of best restaurants in Clarksville!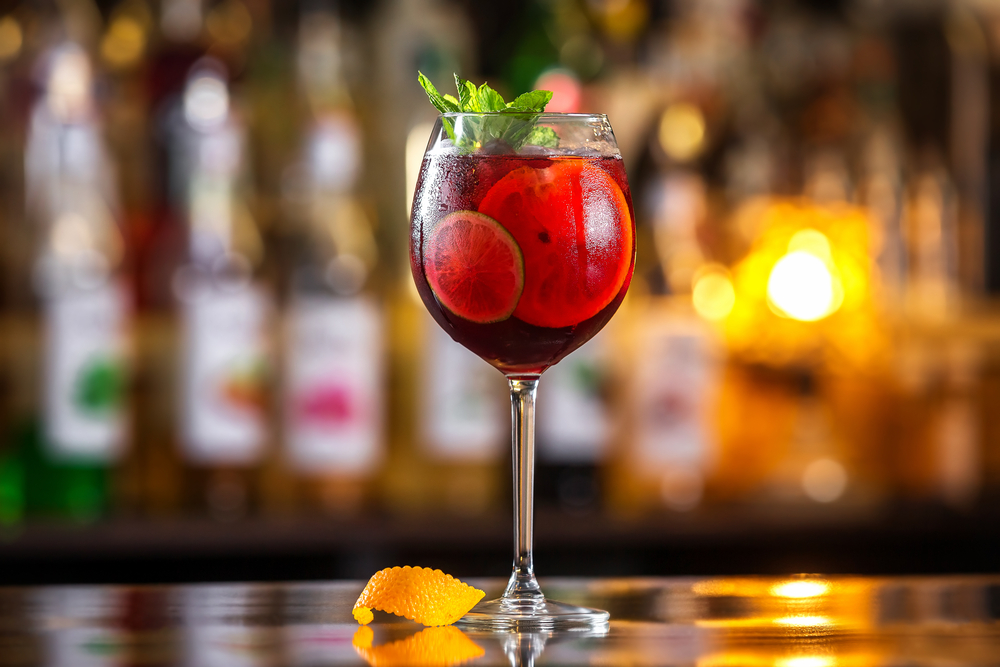 Chopsticks Clarksville
Some of the best Clarksville food can be found at Chopsticks. This is the perfect place to stop when you are busy or are tired from a long day spent exploring the city. This restaurant is sure to satisfy those looking for an Asian excursion while in Clarksville, Tennessee.

You will find things like General Tso's Chicken, pork dumplings, sesame chicken, and spring rolls on their menu. One of the nice things about Chopsticks is that it is in the western part of the city, kind of out of the way. If you are staying in a hotel outside of the downtown area and are wondering if there are any of the best restaurants in Clarksville nearby, the answer is yes-Chopsticks!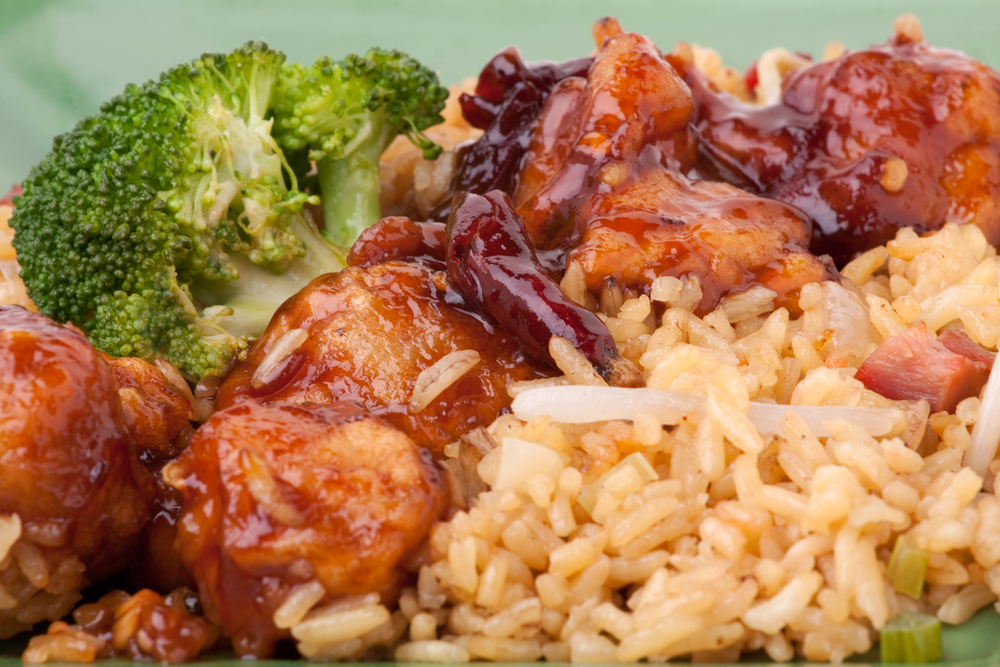 South of The River BBQ
Looking for BBQ in Clarksville? This small little barbecue joint is the place to be for some down-home southern food. Potato salad, beans, mac and cheese, cole slaw, and fried apples accompany bbq, chicken, and ribs at South of The River.

As if having the most amazing bbq in the city wasn't enough to put this joint on the list of best restaurants in Clarksville TN, it also has an incredible breakfast menu. You can get interesting sandwiches at breakfast time, like the pancake sandwich that comes with sausage, egg, and cheese or the Peay Roll Specials, which is basically a cinnamon roll bacon, egg, and cheese.

If you are craving something other than barbecue when you visit South of The River, you can also choose from burgers, patti melts, BLTs, and country-fried steak sandwiches. The small size of the restaurant and the laid-back atmosphere makes for a unique and memorable dining experience when you visit Clarksville.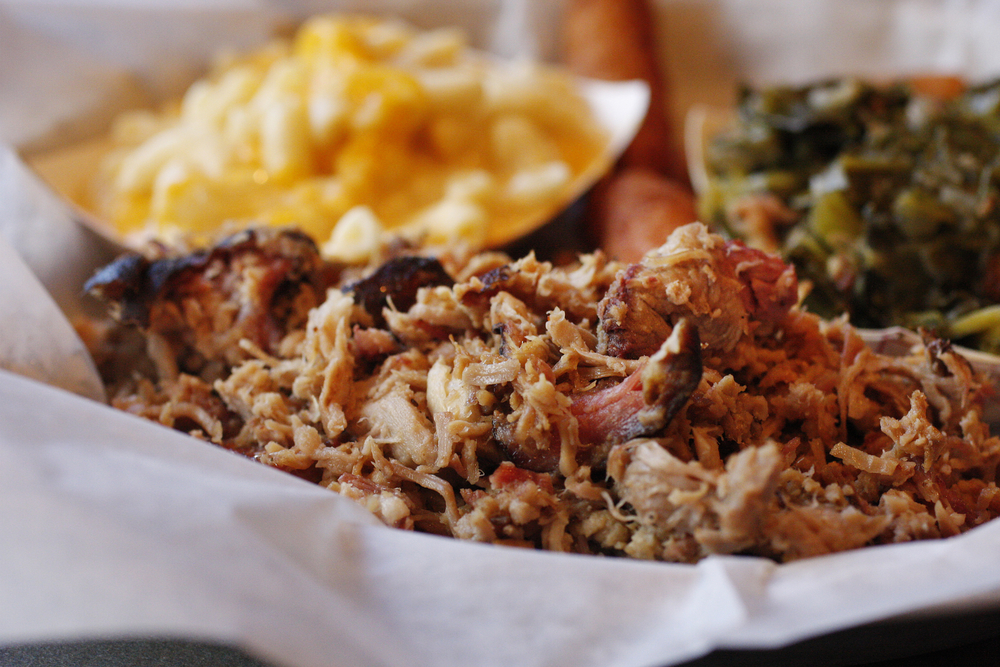 The Thai Bowl
Boba anyone? The Thai Bowl offers green tea, taro, honeydew, red bean, banana, and other flavors of boba in three sizes. If you are a fan of the boba tea craze that is spreading through the U.S. right now, you will be ecstatic at the varieties for you to choose from! But don't worry, The Thai Bowl is a lot more than just boba.

It also offers fantastic dining in Clarksville, including many gluten-free options. Some of The Thai Bowls gluten-free options include Lao beef jerky with sticky rice, grilled chicken satay, lemon shrimp, and crispy tofu. The rest of the menu includes loads of dishes to choose from, like fried rice, curries, salads, noodles, and soup.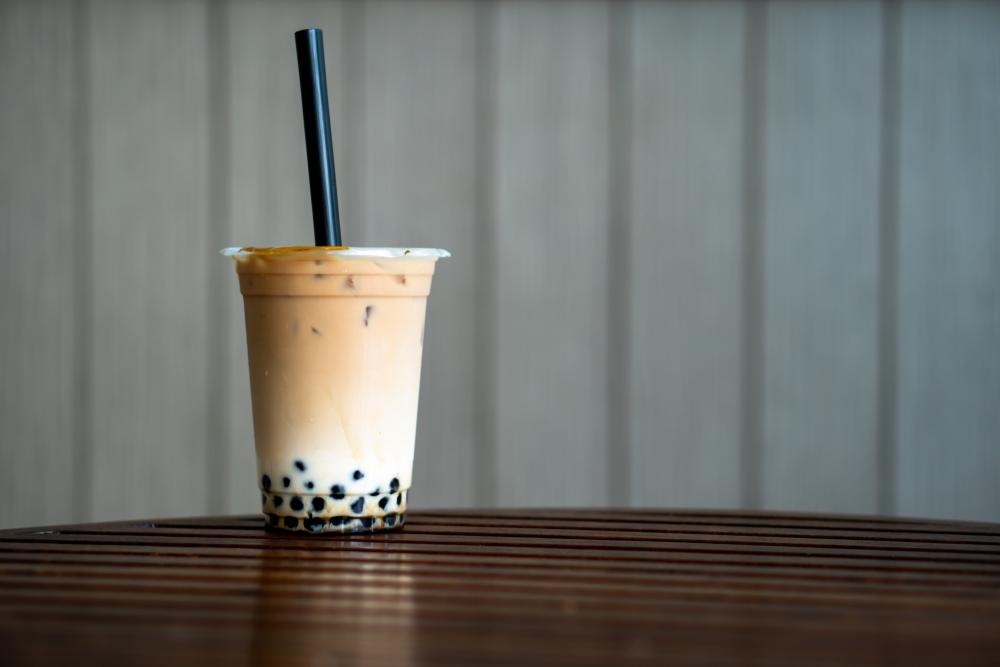 Rudy's Diner
Does Rudy's Diner have the best breakfast in Clarksville? Home of the Very Berry Stack, this is one out-of-this-world pancake house. The options for pancake stacks are endless. They have peanut butter, apple cinnamon, banana pecan, chocolate chip, cherry pancakes, and more! This huge variety of pancakes is one of the reasons that Rudy's is one of the best restaurants in Clarksville, Tennessee.

Of course, they also have all of the southern diner breakfast favorites that we have all come to know, as well as lunch and dinner options. An assortment of appetizers and salads will start you off before you move on to one of the main meals. Sirloin, pork chops, chuck wagon steak, fried chicken dinner, shrimp baskets, and more are waiting on you at Rudy's diner.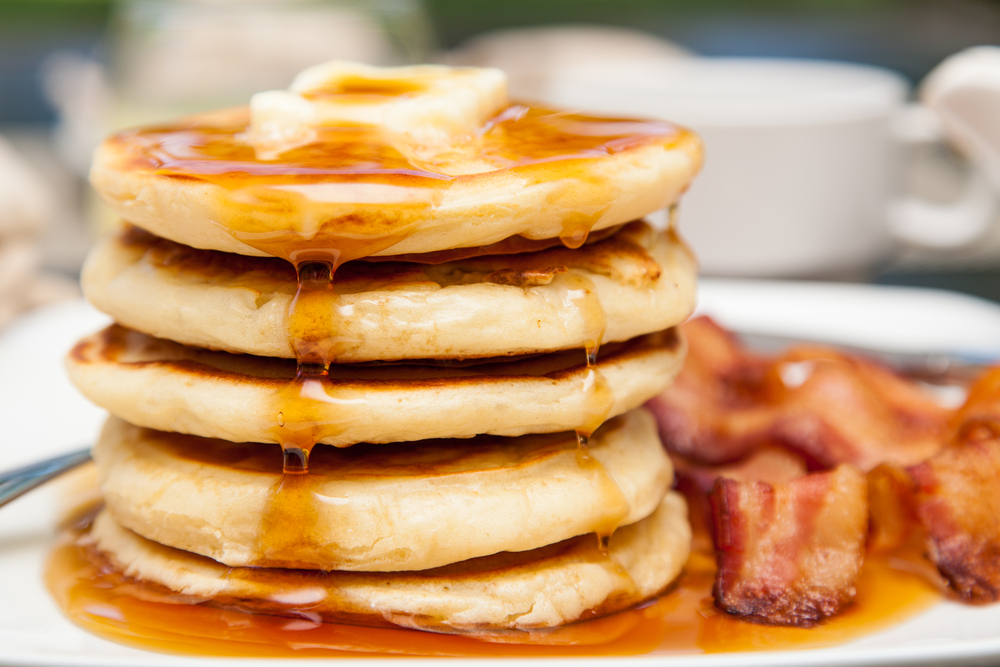 Strawberry Alley Ale Works
Some of the best brunch in Clarksville can be found at the lovely little eatery near the river called Strawberry Alley Ale Works. This industrial-chic haunt has an all-day menu, but the star of the show is their brunch.

When it comes to brunch, you have amazing choices at your disposal. From chicken and waffles, breakfast tacos, and steak benedict to chicken burrito bowls, biscuits and gravy, and the breakfast burger, you will be beyond satisfied when grabbing brunch in Clarksville. You'll want to pair your choice with a brunch special like large mason jar mimosas or a spicy Tennessee bloody mary.

If you like south comfort food and good craft beer, then you will love Strawberry Alley Ale Works. Apart from the food, part of what makes it one of the best restaurants in Clarksville is the amazing views. Whether you are looking out the large window in the indoor dining space or out over the sitting from the rooftop dining area, the views are magnificent.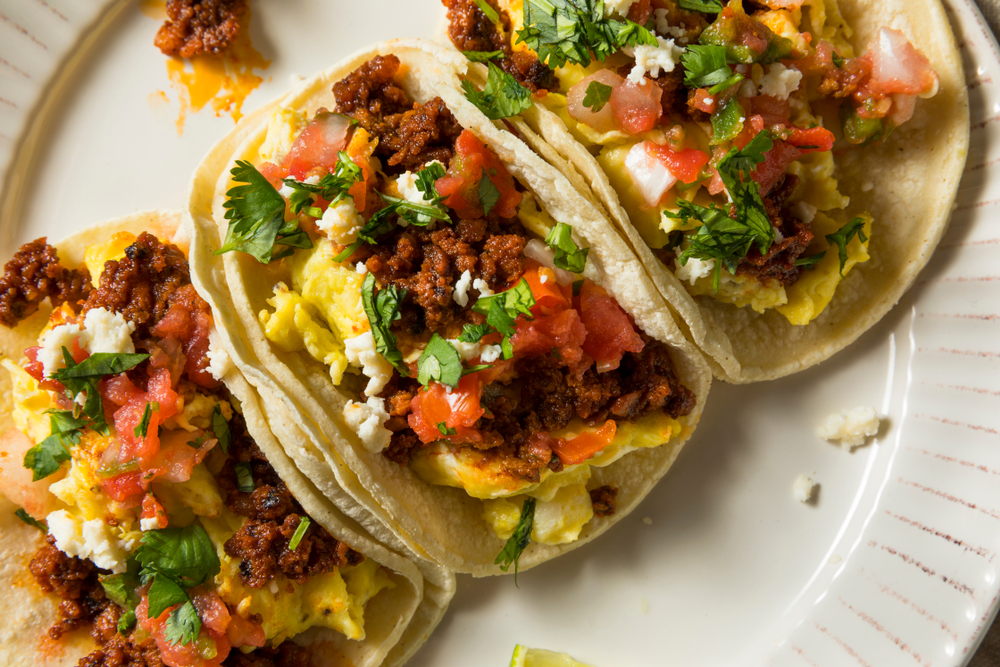 The Gingham Cafe
The Gingham Cafe has some of the best lunch in Clarksville. The unique combination of food choices are always fresh and available for either dine-in or carryout. Grabbing some food to-go from the Gingham Cafe is a great way to end a busy and tiring day in the city. This Clarksville eatery serves up soups, salads, pasta, and quiches.

The high quality and freshness of the food served at the Gingham Cafe are what puts it among the best restaurants in Clarksville, Tennessee. At the cafe, there are sandwiches like the pimento cheese sandwich and the turkey and Havarti sandwich, which are served on buttery toasted wheat bread. If you are traveling with kids, you will love the variety on their kid's menu as well!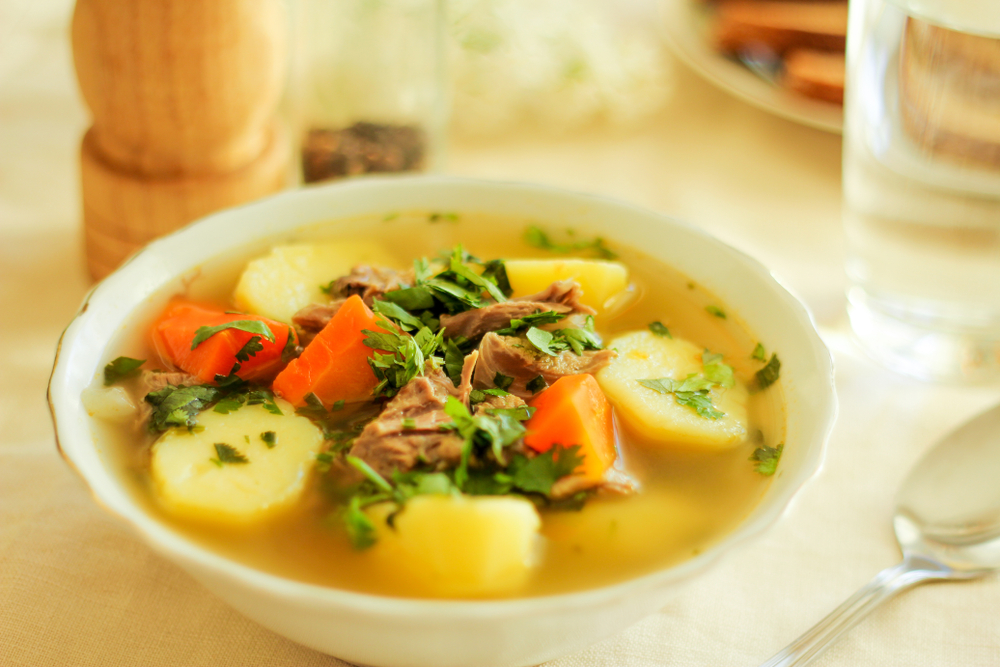 Storming Crab Seafood Restaurant
This nautical restaurant has some of the best dinner in Clarksville, especially for those craving Cajun seafood boils. With fried fare, boils, and a full bar, the Storming Crab Seafood Restaurant is an exciting place to eat and definitely one of the best restaurants in Clarksville TN!

Without a doubt, you will have plenty to choose from when you visit the Storming Crab, but one of the best things that you can get is the customizable boil. You can choose your flavor, spicy level, and type of seafood. Pair it was corn on the cob, onion rings, or cheesy garlic bread to make your meal complete. Plus, if you are visiting with little ones, they will be intrigued by the boat and sea-themed interior.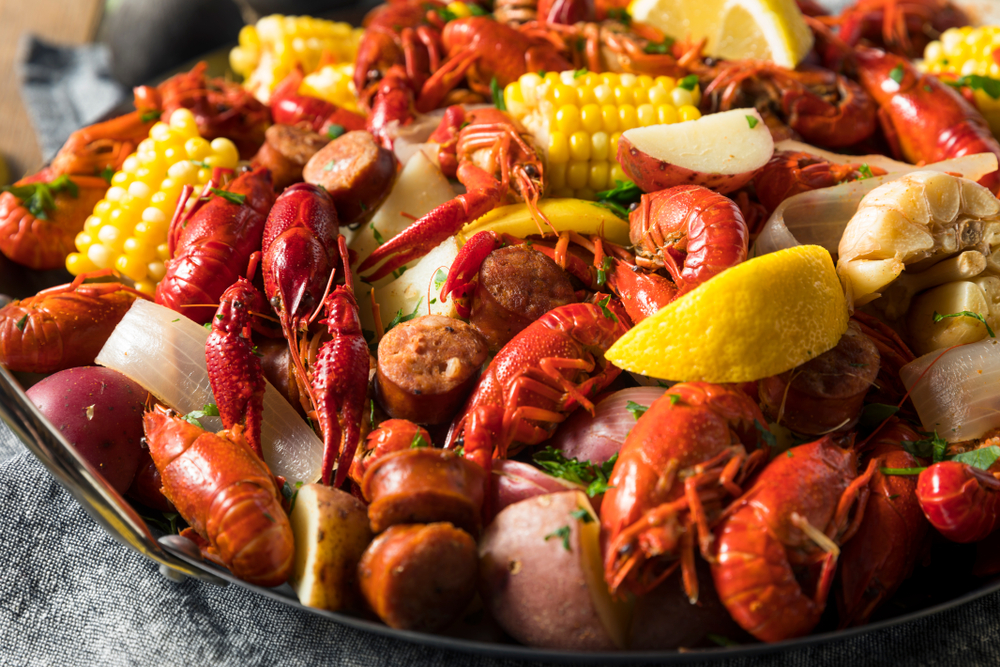 Keondra's Restaurant
Ready for some soul food in Clarksville? Keondra's Restaurant in downtown Clarksville serves up filling plates in a great atmosphere. You can find barbecue, catfish, ribs, burgers, and soul food at Keonndra's.

Pair some delicious fried catfish or barbecue with all the typical soul food fixing like green beans, potato salad, mac and cheese, cole slaw, rice, and cornbread. This is another one of the best restaurants in Clarksville that offers takeout, making it a great pit stop on your way to your hotel at the end of the day.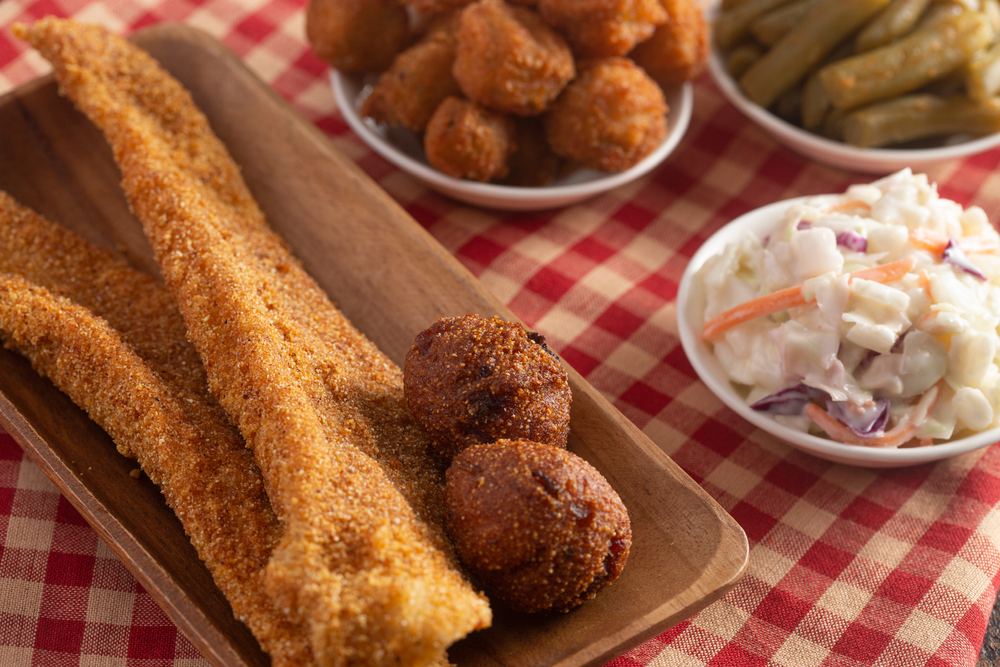 Mediterranean Grill
Some of the best dining in Clarksville can be found at the Mediterranean Grill. This Mediterranean restaurant is downtown and close by to many of the most popular things to do in the city. When you grab lunch from the Mediterranean Grill, you will be just a few minutes away from the Downtown Common, John Montgomery Statue, the Upland Trail, the High Five Mural, and the historic Custom House Museum and Cultural Center.

While you are at the Mediterranean Grill, you will find all your favorites. Start with some hummus, baba ghanoush, za'atar, or egg rolls. Then, you can dive into some falafel, shwarma, or shish kebabs. Of course, they also have gyros which come with cinnamon rice, pickles, and greek salad.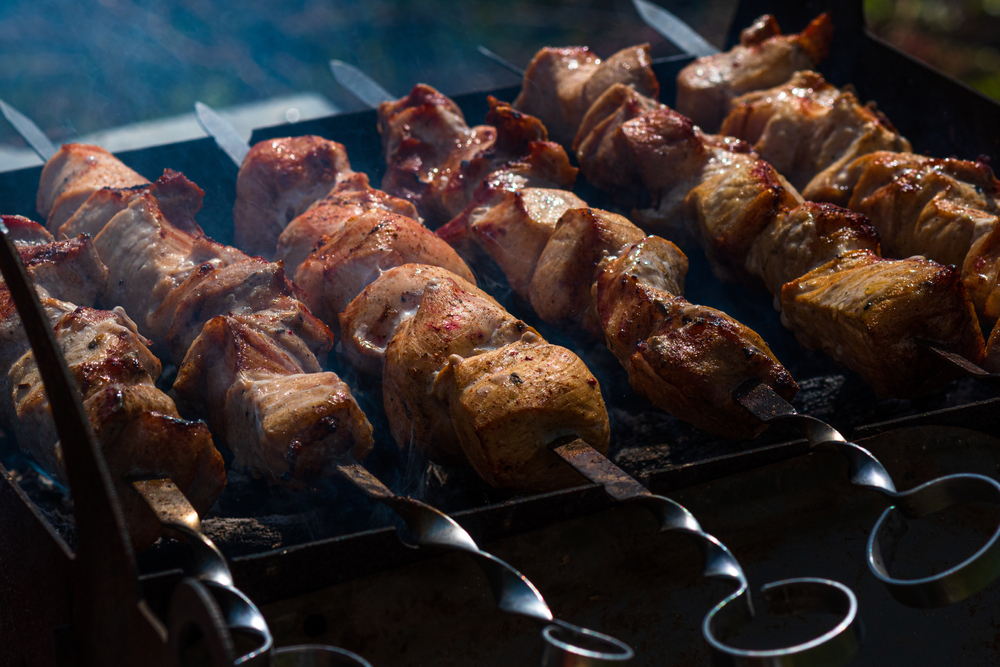 Blackhouse Pub and Brewery
Elevated pub food combines with varieties of house-brewed standards and seasonal beers to create a meal you won't forget at the Blackhouse Pub Brewery. Located in the downtown area, this is one of the best restaurants in Clarksville, Tennessee.

You will love their take on shrimp and grits, beer cheese dip, and fried green tomatoes. With a selection of salads, sandwiches, burgers, and pizzas, you won't soon be bored of your options at the Blackhouse Pub. If you want to take things up a notch, you don't have to choose from the typical pub food as they also have pork chops, rib eye, and New York strip.

With all of the amazing menu items like customizable pizzas, flatbreads, and amazing beers, you are probably wondering how it could get any better. Well, it can! They also have an incredible menu of desserts, martinis, margaritas, and cocktails that includes things like the Tennessee cheesecake, toffee apple martinis, and pomegranate margaritas!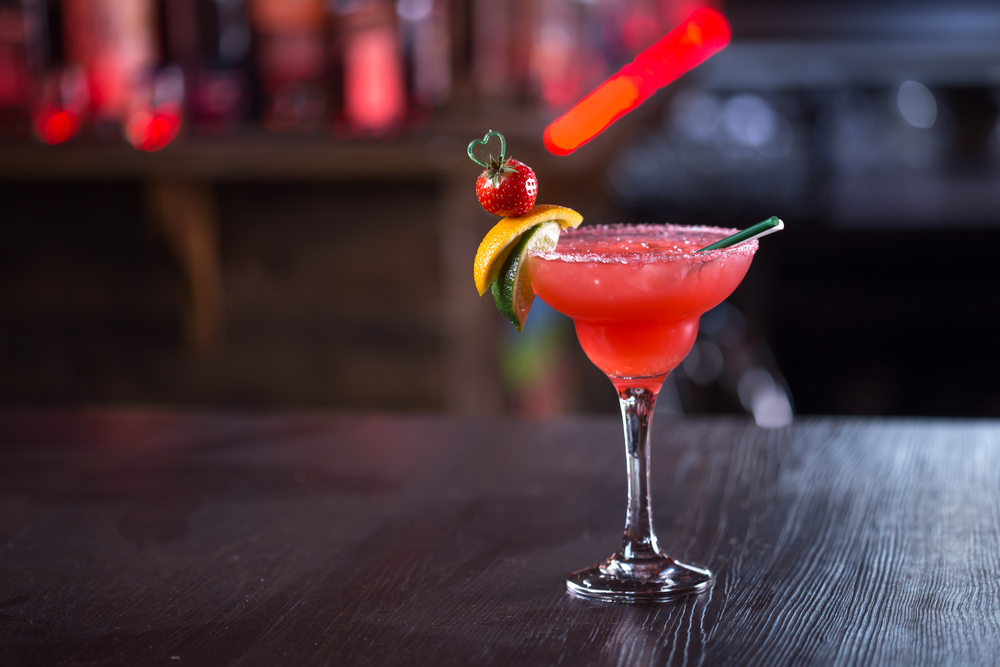 Hopefully, after browsing through some of the best restaurants in Clarksville TN you will now know what to eat in Clarksville when you arrive. With such an awesome selection of places to eat, the real question is where to go first.

No matter what time of the year you visit, you will surely enjoy your time in this lovely Tennessee city. However, keep in mind that Clarksville is among the best places to experience fall in Tennessee.