Are you looking for the best restaurants in Bowling Green, Kentucky? You have come to the right place! One of the best things about traveling is finding new food to indulge in! Whether you are vegan, vegetarian, or will eat anything, we have found something for you!
Traveling within the United States provides the unique opportunity of having the chains that you know and love, plenty of new chains that are only in that region of the country, and restaurants that serve the cuisine of that locale. Sometimes the choices can be overwhelming, so the list we have compiled for where to eat in Bowling Green is made for you!
The restaurants in Bowling Green are some of the best — whether you are a foodie or just like great food! Pick a few out and come hungry!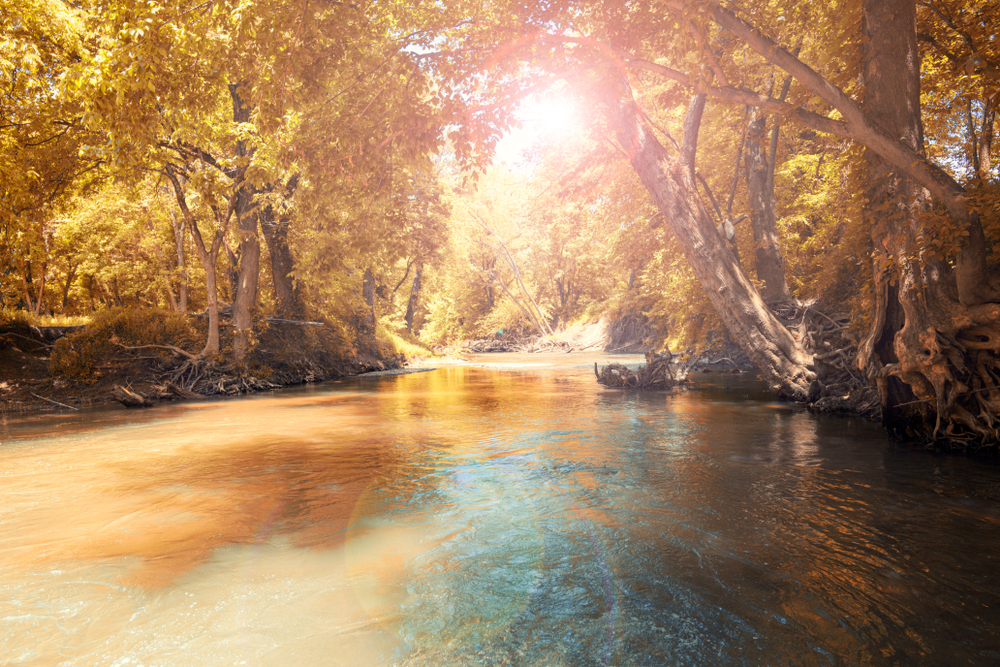 15 Best Restaurants In Bowling Green KY You Must Try
Shogun Bistro
Shogun Bistro is the most delicious place for Hibachi in Bowling Green! Hibachi is always fun because the skilled and enthusiastic chefs make the food right at your table over a sizzling flat top! Shogun Bistro is the place to go for dinner and a show!
One thing that sets Shogun ahead of the rest is that their vegetable variety is more extensive that you normally get. They also take requests like broccoli only! You will not be stuck with mixed veggies! Their dinner and lunch menu also include bento boxes if you are looking for hibachi taste but do not have time for the whole show!
Shogun Bistro is one of the best restaurants in Bowling Green KY because of the variety and the service. Shogun Bistro serves sushi as well! Everyone in your group is sure to find exactly what they want. Or your new date will definitely be impressed!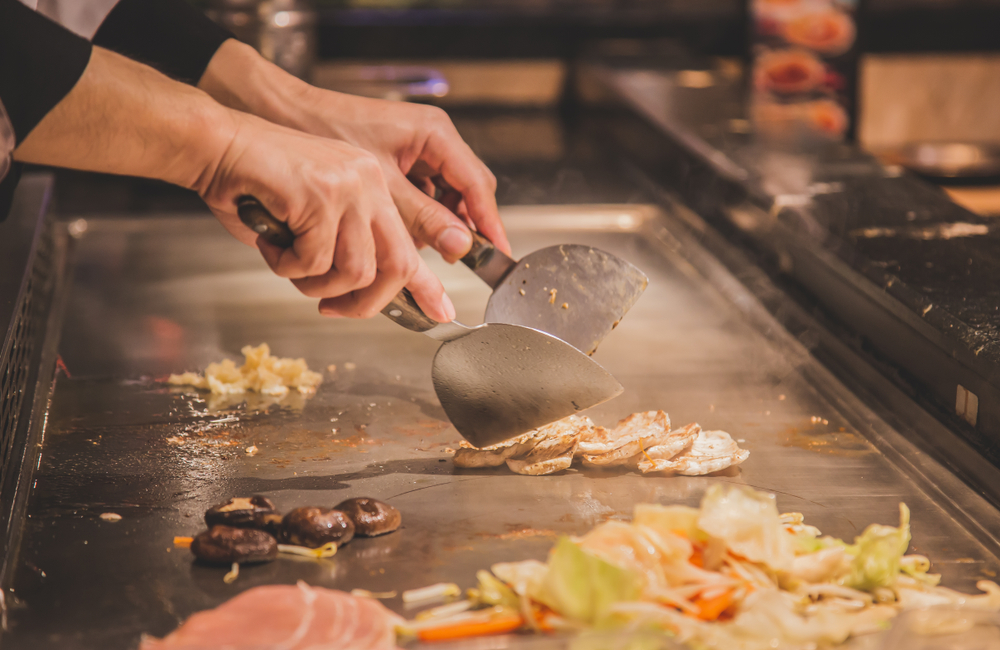 440 Main
One of the best Bowling Green restaurants for fine dining is 440 Main! A self proclaimed special place for special occasions, reservations are not required but are a good idea! The upscale dining room and casual bar both offer the same menu, so it just depends on what kind of vibe you are looking for!
The mahogany staircase restored to its 1800's grandeur and original pressed tin ceiling provide a decadent ambience. Their starter menu includes barbecue shrimp and Cajun spring rolls! For the best dining in Bowling Green we recommend the Filet Au Poivre or the chorizo stuffed chicken!
440 Main is one of the best downtown Bowling Green restaurants!
Puerto Vallarta
One of the best places to eat in Bowling Green is Puerto Vallarta Mexican Restaurant! For inexpensive, good quality Mexican food, you need not look further! Their most popular item is the Nacho Cheese Burrito – a beef burrito covered in nacho cheese! You might think it would be hard to find delicious Mexican food all the way in Kentucky, but Puerto Vallarta does not disappoint!
In addition to your standard taqueria fare, Puerto Vallarta has Enchiladas Bandera which are nachos with grilled steak, shrimp, chicken and are dressed with grilled onions and peppers. It is a feast for your senses!
For some of the best Bowling Green food, swing through Puerto Vallarta! You will not regret it!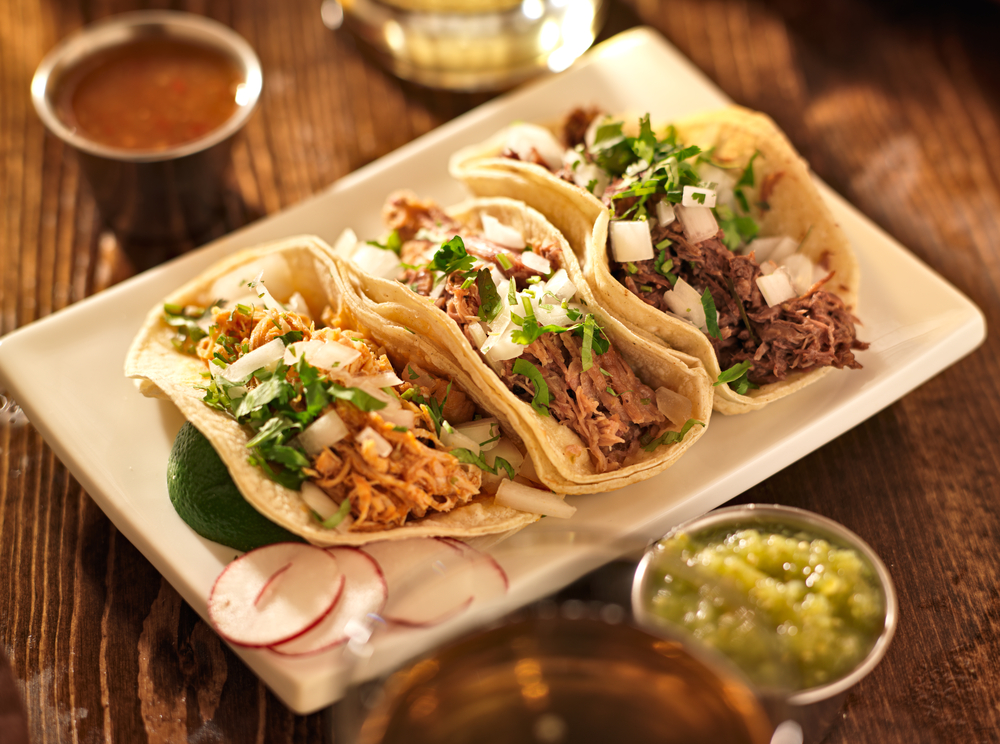 The Bistro
For one of the best downtown Bowling Green restaurants, you have to check out The Bistro! The interior is intimate and beautifully decorated and the perfect place for a date or to celebrate a special occasion.
The menu includes rabbit which is always an interesting choice and worth trying if you have not had it before! You can also get filet, salmon, voodoo rice, bruschetta linguine, or a classic bistro burger! All of the offerings are unique and delicious!
The Bistro offers elegant and sophisticated fine dining so calling it one of the best restaurants in Bowling Green, Kentucky is an easy proclamation!
El Mazatlan
One of the best Bowling Green restaurants is hands down El Mazatlan! With some of the fastest service and most delicious food, this is a must for anyone visiting El Mazatlan!
The layout and decor is well thought out and makes you feel like you are on vacation! Their house dip is made with grilled shrimp, ground beef, shredded chicken and cheese dip and will have you dreaming about it for years to come. The La Texana special is a deep-fried chipotle tortilla stuffed with your choice of beef or shredded chicken and black beans. Melt in your mouth delicious!
With three locations in Bowling Green, you are sure to find a location close to you! They offer take out, delivery, or sit down. As one of the best restaurants in Bowling Green, KY, we recommend sitting down and making an evening out of it!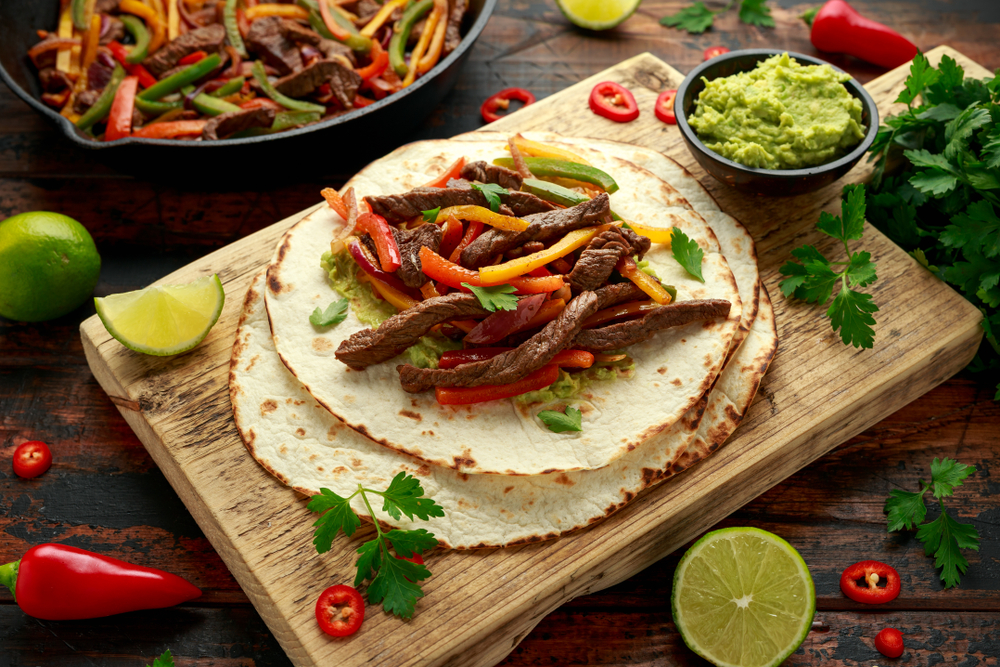 Yuki Japanese Restaurant
For the best dinner in Bowling Green, check out Yuki Japanese Restaurant! Despite being nestled in the south, Yuki serves delicious and authentic Japanese food.
Their rice bowls and noodle dishes are some of the best in town. The area where they really shine is their sushi. Offering the standard sushi rolls, they also have some fun specialty rolls such as the Longhorn roll and the fried chicken roll!
Yuki always has exceptional service and their staff provides great recommendations if you are unsure what to get. We recommend making a reservation because they can get pretty busy! Yuki Japanese Restaurant is one of the best restaurants in Bowling Green, Kentucky and we can't recommend it enough!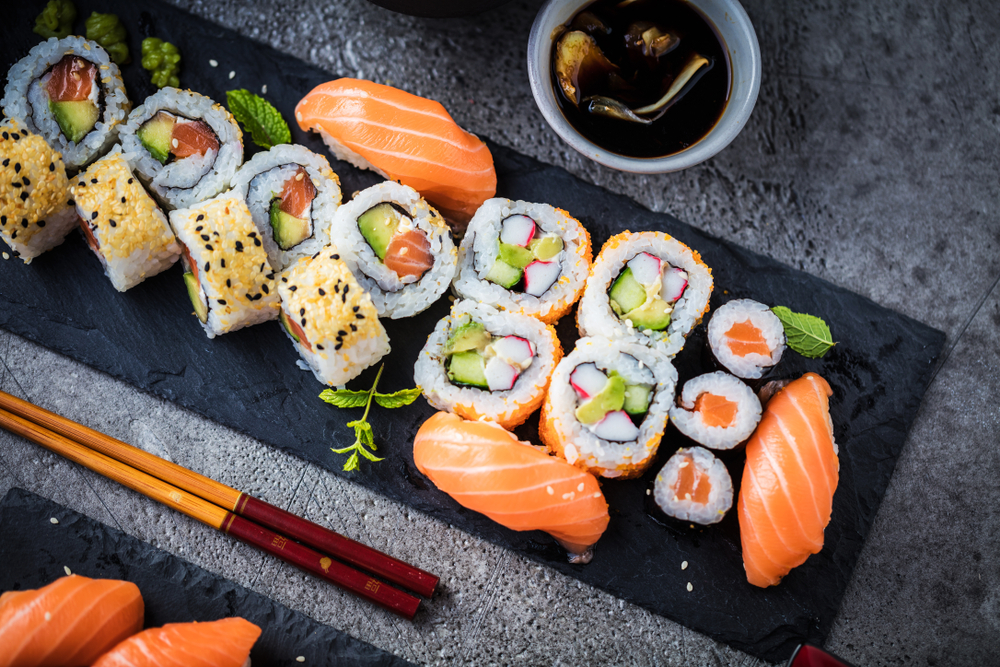 Montana Grille
Montana Grille is the best place to go if you are looking for fine dining in Bowling Green, KY! The restaurant is warm and inviting with beautiful logging and woodwork and the stone wood-burning fire places. The dining room is highlighted with cast iron and copper fixtures.
Their most popular appetizer is the Prime Rib Sliders which are topped with gruyere cheese and creamy horseradish. They serve eight different prime rib and steak options, with more coming into rotation with the Chef's Specials.
Whether you are coming for a special occasion or just Tuesday dinner with some friends, Montana Grille is one of the best restaurants in Bowling Green Kentucky!
Juicy Seafood
For the best seafood in Bowling Green, you must go to Juicy Seafood! Their cajun-style menu is both mouth watering and spine tingling with their spices! Don't worry, they will always ask you what level of spice you are comfortable with ranging from Non-Spicy to Extra Spicy!
The decor creates an atmosphere and makes the whole experience more enjoyable. From the fishnets on the wall to the anchors and barrel tables, it really is an experience. From shrimp to crawfish to clams, they have everything you want in a seafood boil!
Juicy Seafood is top of our list for where to eat in Bowling Green because it has the best seafood!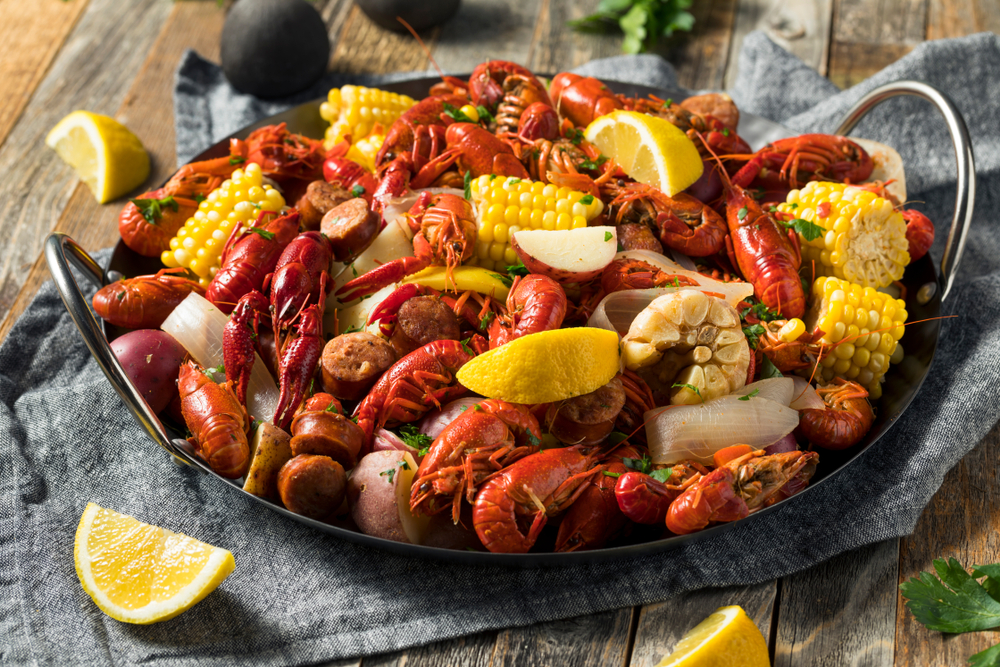 Fifth Street Diner
For the best breakfast in Bowling Green, we recommend Fifth Street Diner. The food is delicious with a kitchen commitment of only using the freshest ingredients! Their prices are also incredibly affordable so this is a great place to go that will not break the bank!
Fifth Street Diner offers all of you standard breakfast fair like two egg classics, pancakes, french toast. They also offer various burritos, a six egg omelet, and breakfast sandwiches! If you arrive a little later, you can order off their lunch menu which includes a handful of delicious salads and sandwiches.
Fifth Street Diner is one of the best restaurants in Bowling Green because it offers the dining ambience with the delicious food to back it up! We love stopping here every time we are in town!
Novo Dolce
Novo Dolce offers the best brunch in Bowling Green KY! This gastro pub would not immediately give off the impression that it is the best brunch spot, but it is! Their unique variety of food, alongside their craft beers and coffee makes it an unexpected pleasant contender for brunch.
With tile lined walls, hanging plants, and a hanging bike for decor, Novo Dolce gives off gastropub with a dash of greenhouse and we love it. The ambience that is created with the decor and happy chatter from the patrons makes this an enjoyable place to get brunch with friends. The Kentucky Bourbon Trail is the show stealer, but this gastropub deserves a spotlight!
For one of the best restaurants in Bowling Green, please check out Novo Dolce for brunch or any other meal!
The Bike Rack Bistro
The Bike Rack Bistro is known as the best lunch in Bowling Green by locals and visitors alike! When you are inside, it looks like you are inside someone's home and that contributes to the cozy atmosphere and feeling like you are among friends.
Serving your standard lunch faire of sandwiches and salads is hard to make special. But where The Bike Rack Bistro thrives is quality of ingredients, attention to detail on presentation, and their mouth exploding flavors.
A favorite menu item is their King of Clubs sandwich with a side of Hoppin' John Soup. Check out The Bike Rack Bistro as one of the best restaurants in Bowling Green!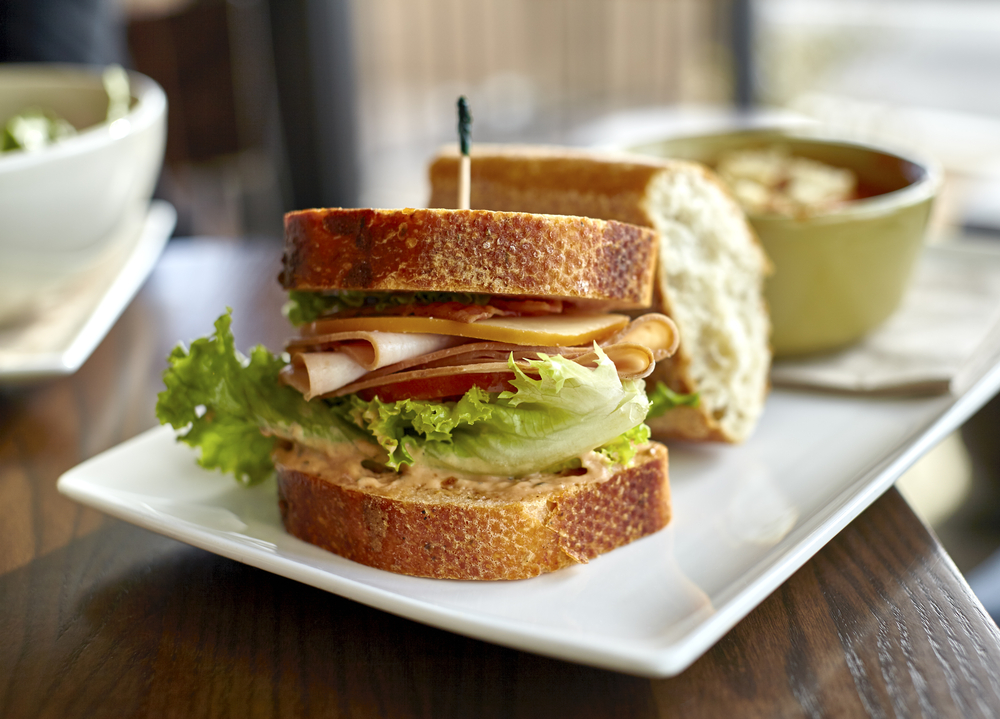 Thai Express
Traveling with specialized diets can be hard, but Thai Express makes it easy! We have found that is one of the best restaurants in Bowling Green if you are vegan or follow a vegan diet! They have all the standard Thai fair like Pad Thai, Red Curry, and Drunken Noodles, but they have made many of their offerings Vegan friendly!
In addition to having delicious Vegan and non-Vegan food, Thai Express has the reputation of delivering food fast and hot, while also following all regulations and keeping a very clean space. Like most Thai places, they have varying levels of spice so that you enjoy your food, wherever your comfort level is.
Thai Express hits all the marks when it comes to delicious and good for you! It was easy to put on the list for best restaurants in Bowling Green!
Hickory and Oak
Hickory and Oak is the premier steakhouse in Bowling Green! Their rustic wood decor sets the tone for an upscale dining experience. Often described as a "big city experience without leaving town" Hickory and Oak might seem out of place in Bowling Green, but we think there is room for it!
Their dry aged steaks really take the prize when it comes to their menu offerings. Aged on site, the meat is the showcase, but their other meat offerings are just as delicious as you will find in the big city. Hickory and Oak also offers a Chef's Table which you must reserve at least two weeks in advance. Their on site chef will call you and discuss food preferences and then plan a completely custom meal curated to you and your group. This experience is pricey, but definitely something to be done at least once in your life!
Hickory and Oak is hands down one of the best restaurants in Bowling Green KY and provides a wonderful elegant dining experience!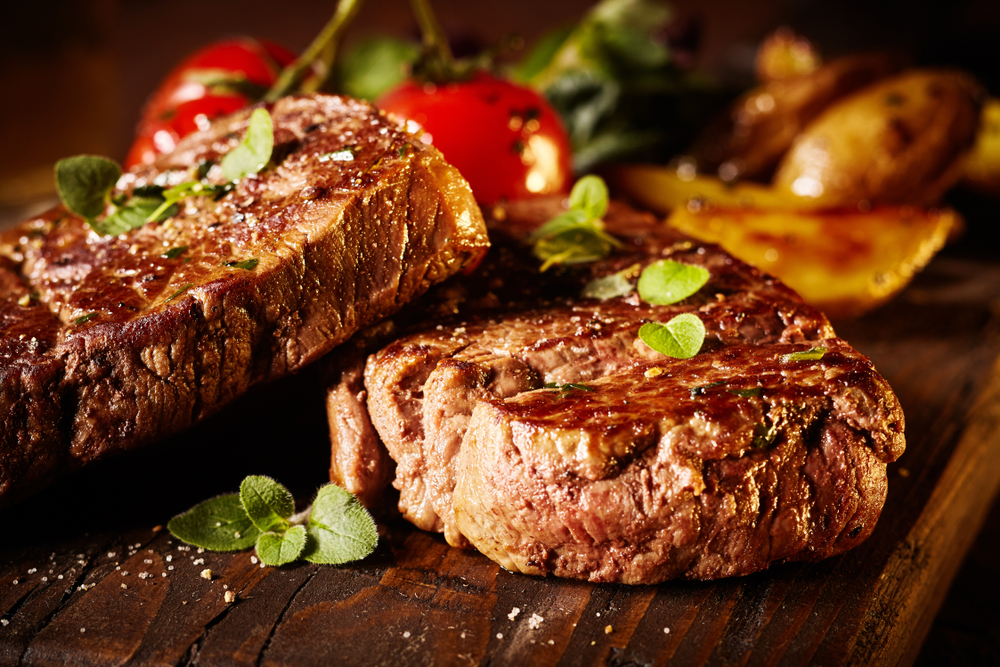 Gerard's 1907 Tavern
Set in a turn-of-the-century building adjacent to Fountain Square park, Gerard's 1907 Tavern is one of the best restaurants in Bowling Green KY. The turn of the century building offers a casual yet refined dining experience for you and your friends. The simple yet flavorful strain works it's way through their food, craft beer, and artisanal cocktails.
Their produce is locally sourced making it fresh and delicious! Their parmesan eggplant fries and buffalo chicken dip will leave you feeling full but still wanting more! We also love their Greek Chicken Wrap and the classic Tavern Club sandwich.
Gerard's Tavern is an experience and has some of the best Bowling Green food!
Anna's Greek Restaurant
Anna's Greek Restaurant is one of the best restaurants in Bowling Green KY! Anna was the head chef and owned her own restaurant in Greece for fifteen years so she has continued the tradition of fine wine, great food, and quality time spent with loved ones in her family owned restaurant in Bowling Green!
All of their food is made to order and freshly made by chef Anna. Known for their authentic cuisine, Anna's Greek Restaurant is one of the most delicious fine dining restaurants in Bowling Green. Their menu includes domanthes, spanokopita, chicken ala cream, mousaka and so much more! If you are in the mood for Greek food, this is the perfect place!