Are you on the hunt for the best restaurants in Franklin, North Carolina? Look no further! We've got the most comprehensive list right here.
Spanning all types of preferences and appetites, there is truly something for everyone on a trip to Franklin. From Italian to Thai to pizza to southern cookin', you can't go wrong dining out at the restaurants on this list.
If you find yourself taking a hike along one of the scenic Blue Ridge Parkway trails, Franklin is a perfect stop for a rest, recharge, and especially, a refuel.
Check out some of the best places to eat in Franklin!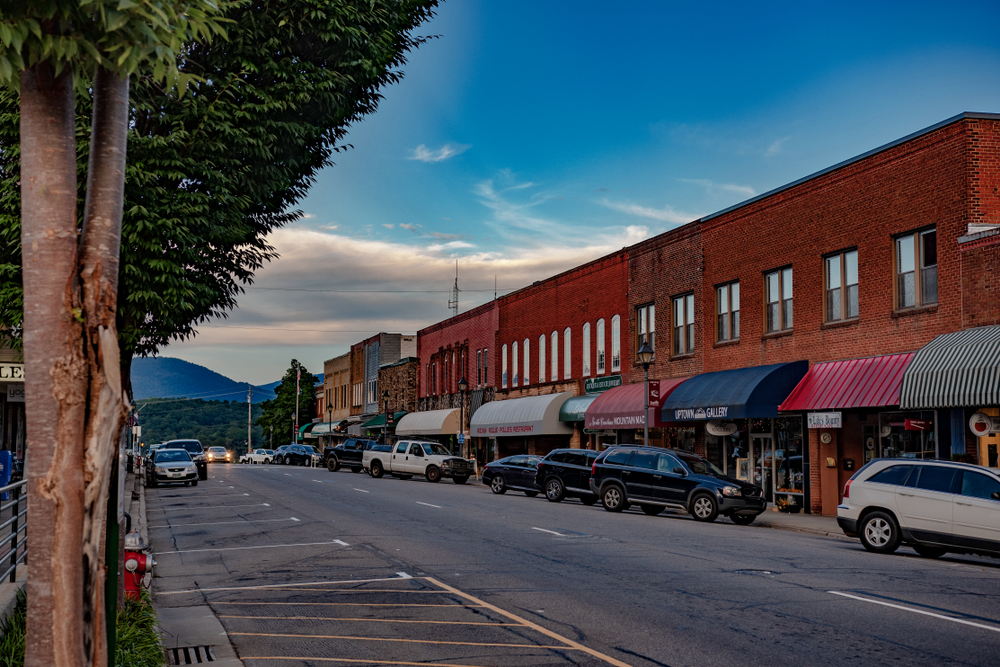 11 Best Restaurants in Franklin NC You Must Try
Lucio's
Tucked away in a quiet spot in the heart of Franklin, Lucio's is a gem of the area. Opened in 1984 by Italian-born Lucio Gamboni and his wife Dorothy, Lucio's has established itself over the years as one of Franklin's most-loved restaurants. A true family-run business, they bring top-notch Italian cuisine and traditions into the Blue Ridge mountains.
Featuring a menu of old-world Italian favorites, and many house-made specialties, there is something for everyone at Lucio's. For starters, make sure you try their delicious house-made bread, and salads with Lucio's special house dressings. Looking for something a little more unique? Their Escargot Al Pesto or the Mozzarella Marinara will be a hit at any table.
With a broad menu of Italian standards, you can find favorites like Spaghetti with Meatballs and Lasagna Al Forno, but Lucio's also offers a variety of chicken and seafood dishes. A spectacular wine list accompanies any meal, and vegetarian options are available.
A restaurant steeped in Italian traditions, this is truly one of the best restaurants in Franklin.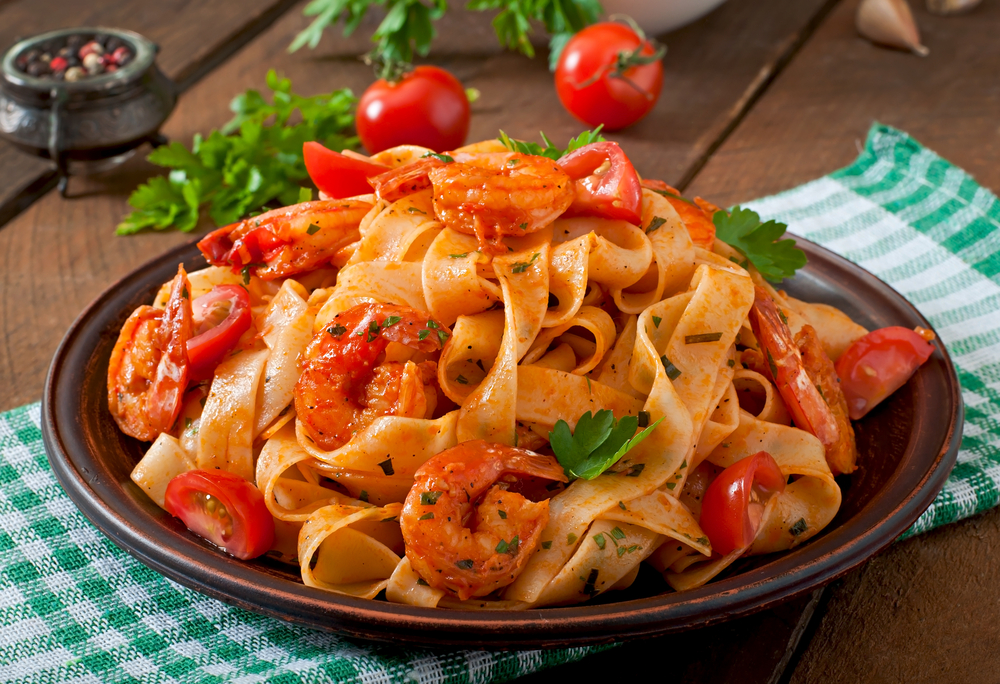 Thai Paradise
On the hunt for the best Thai food in Franklin? You've found it! With some of the most delightful Asian flavors in the area, this is certainly one of the best places to eat in Franklin. With a menu that encompasses everything you could want in a Thai restaurant, there is so much to choose from! Never fear! We are here to help you get to the best of the best with your experience at Thai Paradise.
For a Thai salad that is said to be one of the best around, you should absolutely start with the chicken or beef Larb – minced meat tossed with vegetables and Thai seasonings served with cabbage. It can't be beat! To enjoy an appetizing Thai noodle meal, the Paradise Noodles are an exciting addition to standard Thai noodle fare like Pad Thai and Spicy Basil Noodles. If curry is what you're after, look no further than their outstanding Masaman Curry.
Thai Paradise also offers a Chef's Special section – meals that you can't get anywhere else. Got an adventurous appetite? Check out the Chili Jam Frog Legs or the Spicy Basil Duck. Seafood lovers can enjoy the Catfish Curry – a true fusion of southern and Thai cuisine, or the Ocean Treasure, combining crab, shrimp, squid, scallops, and more with delightful Thai vegetables and flavors.
El Charro Mexican Grill
To enjoy some of the finest Mexican food in Franklin, El Charro Mexican Grill is the place to be! Their menu is Mexican comfort food at it's best, and they employ a full bar making some of the tastiest margaritas around.
Start out with one of the many nachos options to share with your family and friends. We recommend the Nachos Machos served with grilled chicken and steak.
Famous for their fajitas, you can't wrong with any selection from this side of the menu. For El Charro's unique take on the classic fajita, try the Hawaiian Fajita served in a pineapple with steak, shrimp, and chicken. Chimichangas, burritos, tamales, and tostadas are also on the menu, so you can enjoy our favorite Mexican dish.
Not in the mood for Mexican? They've got you covered there, too. Go for the flavorful Chicken Wings in sauces that include BBQ, Garlic Butter, Hot Buffalo, and Mild Buffalo.
Vito's Pizza & Italian Tavern
The best pizza in Franklin lives at Vito's Pizza & Italian Tavern. This is the place to be to enjoy a slice, grab a beer, and watch the game. Bring your people and come on in to enjoy the entertaining food and atmosphere at one of the best restaurants in Franklin NC.
To boost your pizzeria appetizer experience, you should share an order of Vito's Breadsticks with cheese and bacon at your table. Catering to everyone's preferred pizza palate, you can customize your pizza however you choose at Vito's. They offer two pizza bases – a White Pizza and an Old World Sicilian Pizza. From there pick your toppings like, ham, pepperoni, pineapple, sundried tomatoes, jalepenos, and more and you've just made the pizza of your dreams!
If you're in the mood for another Italian favorite, Vito's offers a variety of subs (the Deluxe Sub is mouthwatering) and individual Italian dinners (the Eggplant Parmigiana is a vegetarian dream). Round out your meal with a beverage of choice from their full bar, and an order of Tiramisu at the end, and you've just enjoyed one satisfying meal in Franklin.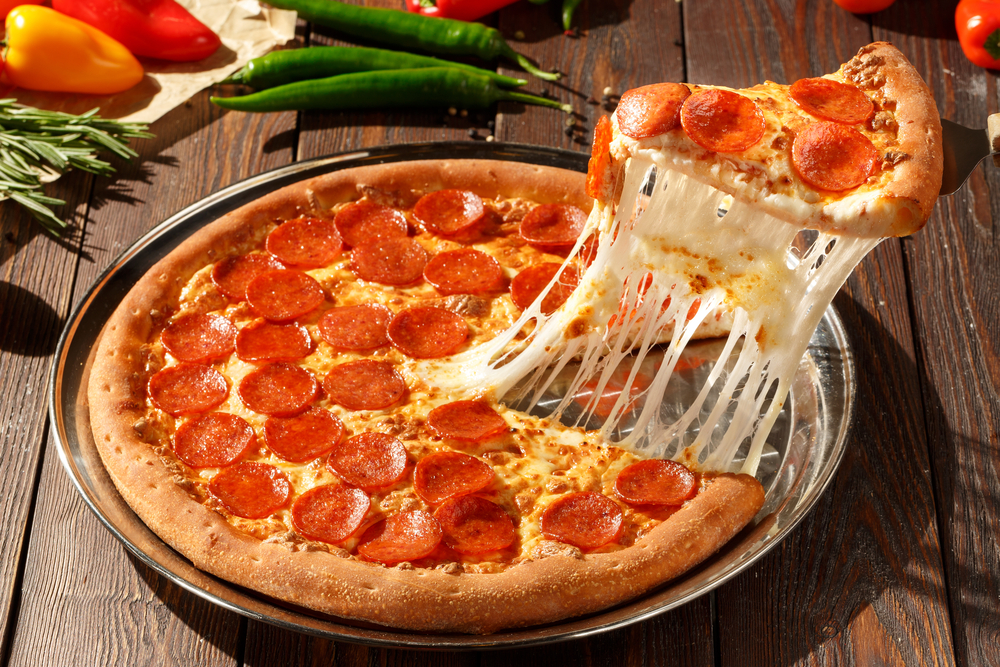 The Sunset Restaurant
One of the most historic restaurants in Franklin NC, The Sunset has been serving customers since 1945. Preparing home-style breakfast, lunch, and dinner, this is a great spot to experience home-cooking when you're traveling.
To enjoy the most important meal of the day (breakfast!) at The Sunset, we recommend starting with the French Toast – totally amazing! If you're in the mood for something savory, their Biscuits and Gravy are legendary and come with your choice of bacon, sausage, or country ham.
The lunch and dinner menu suggests meals that feel like they could come straight out of a home kitchen. The Hamburger Steak or the Vegetable Plate are both house specialties that shouldn't be missed on a visit to The Sunset. Seafood meals are also available to customers – the Oyster Platter is a one-of-a-kind experience you can't get anywhere else in Franklin!
Caffé Rel
Known as the local neighborhood French cafe, enjoy a taste of Paris right at the base of the Blue Ridge mountains. Located inside the Hot Spot gas station, this take on French cuisine is unconventional and unexpected, but well worth the visit! An eatery that prides itself on being a teaching restaurant, you can enjoy meals prepared by young up-and-coming chefs before they hit the big time at one of the best restaurants in Franklin NC!
The menu at Caffé Rel has a lot to offer. For a lighter lunch option, try their signature Blue Crab Bisque, made fresh daily. If you're in the mood for a sandwich, the Fresh Grilled Salmon Sandwich or the Classic Filet Mignon Sandwich are treats you won't find anywhere else!
Stopping in for dinner? There are a variety of entrées and pasta dishes to choose from. The Primavera Aioli Vegetable Sauté is a Caffé Rel specialty and a great option for a vegetarian meal. The outstanding French Pot Roast and Pan Seared Sea Scallops round out an eclectic menu that fuses French flair into the atmosphere of western North Carolina.
But, make sure you save room for dessert! With homemade layer cakes and a delicious key lime pie on offer, you won't want to miss this course on a visit to Caffé Rel!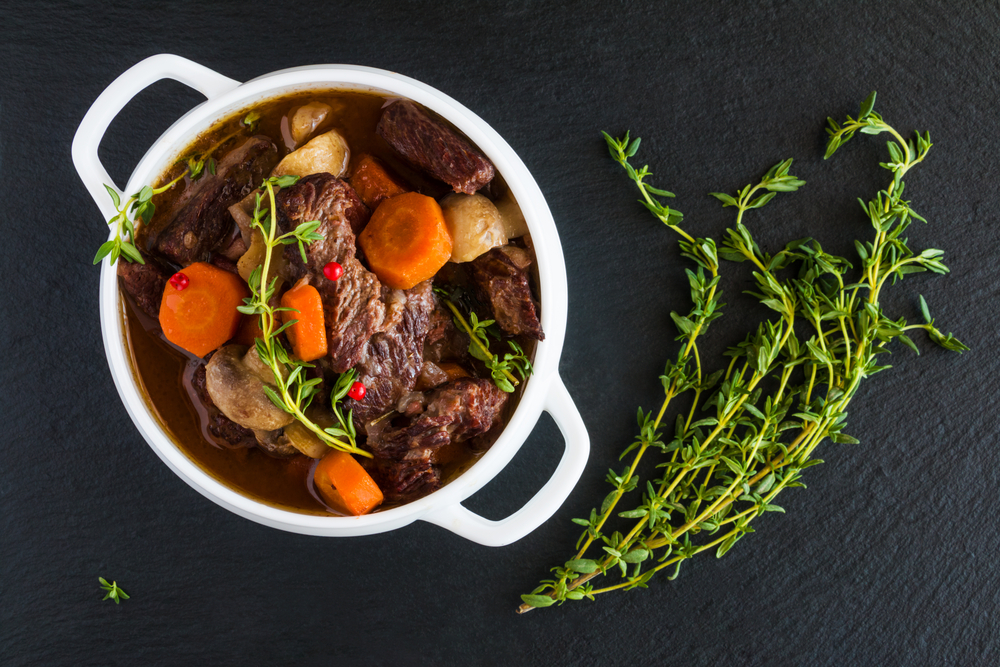 Ms. Lois' Restaurant
Winner of the Best Breakfast in Franklin, Ms. Lois' Restaurant is the place to be for your first meal of the day! This hometown diner serves up country cooking at its finest, giving visitors a true taste of the south. Whether you're stopping in for breakfast, lunch, or dinner, Ms. Lois and company are sure to serve you an exceptional meal, making this one of the best places to eat in Franklin.
The Pancakes at Ms. Lois' Restaurant are the way to go if you find yourself visiting for a sunrise breakfast. Served plain or with blueberries or chocolate chips, these light and fluffy pancakes will help you start your day with a smile. To enjoy an authentic Franklin breakfast, make sure to try the Eggs with the Country Fried Steak – a first-rate southern staple.
The great food doesn't stop after breakfast though! Ms. Lois' Restaurant serves up the best vegetables in the area, so you'll want to try one of her many entrées that come with your choice of three vegetables. To stick with that original southern flavor, try the Country Ham or the Blackened Catfish Filet.
Keeping with the spirit of an American diner, Ms. Lois also offers Hamburgers, a Hot Dog "All the Way," with mustard, chili, and onions, and a selection of soups and salads. If southern cooking is on your list, Ms. Lois' Restaurant is a must-visit!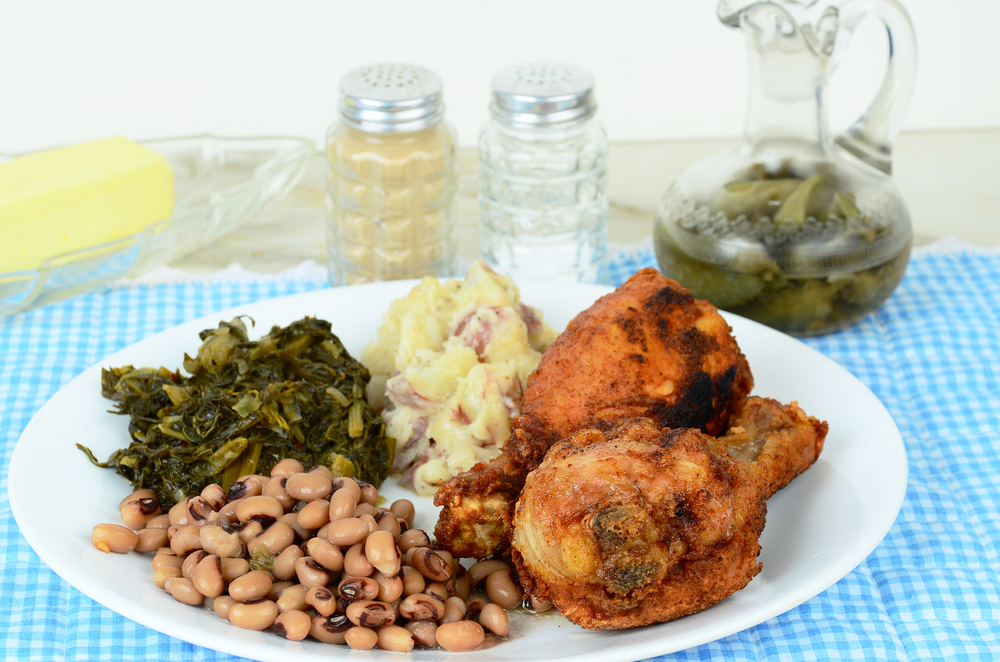 Mi Casa
A family-owned restaurant serving authentic Mexican cuisine, Mi Casa is a great location to enjoy an outdoor meal on the patio amidst amazing mountain views.
A few starters to get you on the right track are Nachos Mi Casa, the house nacho specialty, or Queso Fundido Cancun, a cheese dip filled with grilled shrimp, crabmeat, and scallops – yum!
Open for lunch and dinner, you can find your Mexican favorites here. Enchiladas, tacos, and quesadillas are all on the menu! For some specialty dishes unique to Mi Casa, try the Deep Fried Burrito, the Cancun Cheese Steak, or the Mexican Tacos served with steak and chorizo.
For the seafood lovers in your group, the popular Camarones a la Diabla, shrimp in hot sauce, is a must-try! If spicy food isn't your thing, the Pescado Azado, grilled tilapia, is an excellent choice.
You'll want to enjoy your meal with their special Golden Margarita, made with the house tequila. With so much to offer, it won't take you long to see why Mi Casa is one of the best restaurants in Franklin NC!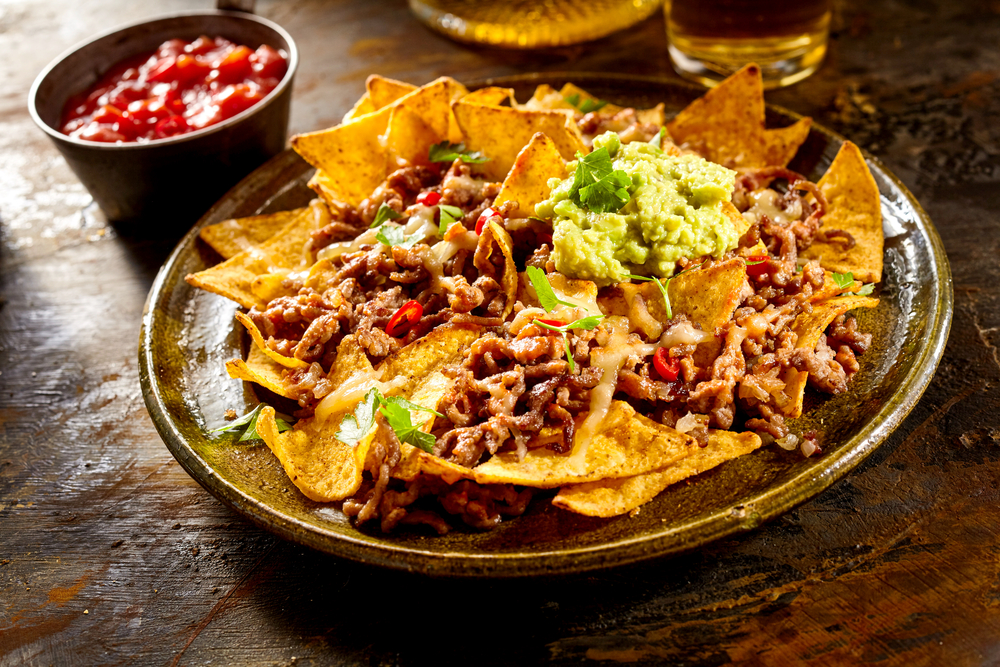 Gazebo Creekside Cafe
Open for lunch, Gazebo Creekside Cafe is one of the most picturesque restaurants in Franklin. Serving lighter fare in a stunning natural environment, enjoy specialty and deli-style sandwiches under the lovely outdoor gazebo.
Known for their many tasty sandwiches, you can't go wrong with anything on this section of the menu, but with so much to choose from, it might feel a little overwhelming. We've got you covered! We recommend the Chicken Framboise for an unexpected and satisfying chicken sandwich featuring raspberry preserves – delish! Also on the top of our list, try the Classic Reuben, Muffaletta, or the homemade Tuna Salad Sandwich.
On the salad side, the Roast Beef Caesar or the Stuffed Tomato Salad are exceptional and perfect to enjoy on summer day in the mountains.
The Gazebo Creekside Cafe also has a varied dessert selection, featuring Key Lime Pie, New York Cheesecake, and Carrot Cake if your sweet tooth kicks in. This is the ideal location to sit back and relax, breathe in the mountain air, and enjoy some of the tastiest food in Franklin.
Root and Barrel Kitchen
With an excellent beverage selection, and inventive, high-quality American pub food, Root and Barrel Kitchen is one of the best restaurants in Franklin NC! Sit down in a cozy atmosphere, order one of their eight draft beers or specialty cocktails, and relish a menu that will allow you to experience your old favorites in new ways.
Start off with the Southern Fried Pimento Cheese Balls, which are great with a cold beer, or the Harvest Blyss, sweet potato fries topped with bacon, goat cheese, and maple cream, a total delight!
From there, you can choose from elevated pub-style food, like the Midnight Mushroom and Swiss Burger or the "Beyond Meat" Burger, to more formal dinner entrées, like their Local Rainbow Trout. We highly recommend the Chef's Creation Burger – you never what you're gonna get, but you know it's gonna be good! The Soul Bowl is another delectable offering on the menu – filled with seasonal fruits and vegetables, jasmine rice, and a tahini maple dressing, it's vegan friendly and so yummy!
While it may seem like an adult's only kind of place, there's also a kid's menu for the little ones traveling with you. Everyone can enjoy something at Root and Barrel Kitchen, offering some of the best food in Franklin.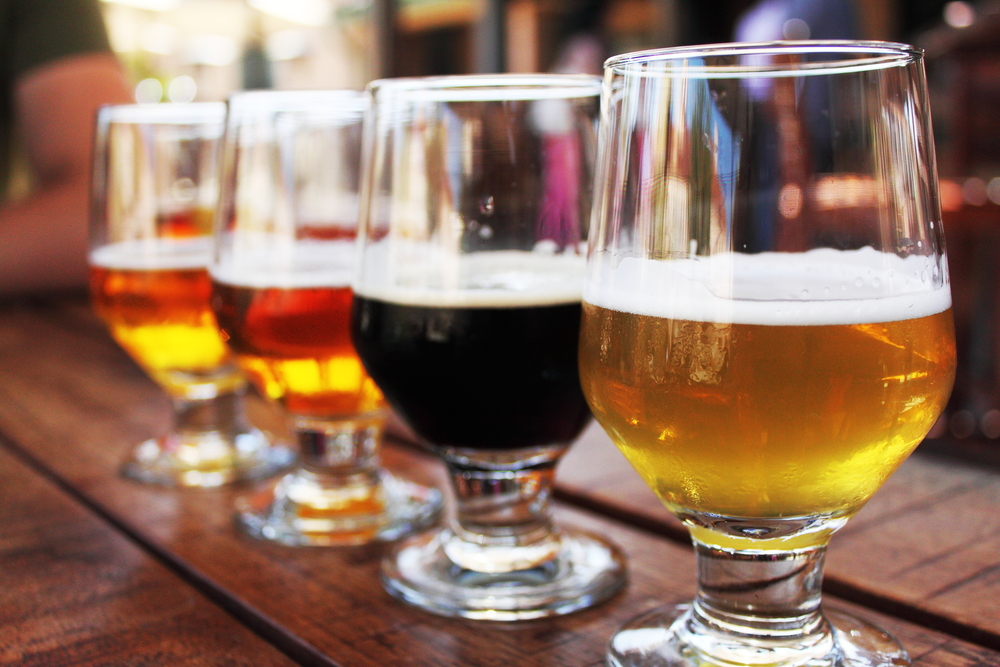 Motor Company Grill
If you're ready to step back in time, a stop at Motor Company Grill is a must-do on your visit to Franklin. Themed as an authentic 1950's era diner, eating here will transport you to yesteryear with their fun ambiance and flavorful food celebrating true Americana.
You'll know it when you see the antique blue car parked out front! Serving traditional diner fare, there is something on the menu for everyone in your family. Staying true to their theme, the menu is separated by the following sections: Start Your Engines (Appetizers), Eco-Friendly Go Green (Soups & Salads), Motor Co. Dragway (Fresh-Pressed Burgers), The Filling Station (Hot Dogs & Sandwiches), and the Side Car (Sides…what else?).
Burgers are the most popular menu items, and they have a lot to choose from! From the standard Motor Company Grill Burger with Cheese to the outrageous Some Like it Hot Burger (spicy!) to the showy Appalachian Barnyard Burger (super meaty!), you can really explore some exciting burger varieties here. All burgers can be made with ground beef, turkey, black bean, veggie, or bison – it's customizable for all.
Ready for a challenge? Take on the El Dorado, a monstrous triple burger served with five kinds of cheese, six pieces of bacon, and lettuce – all in, it's 4 pounds of food! Finish the meal in 45 minutes, and get your photo on the Wall of Champions!
Kids will love the entertaining atmosphere, and grown-ups will enjoy an imaginative meal at one of the most fun restaurants in Franklin NC.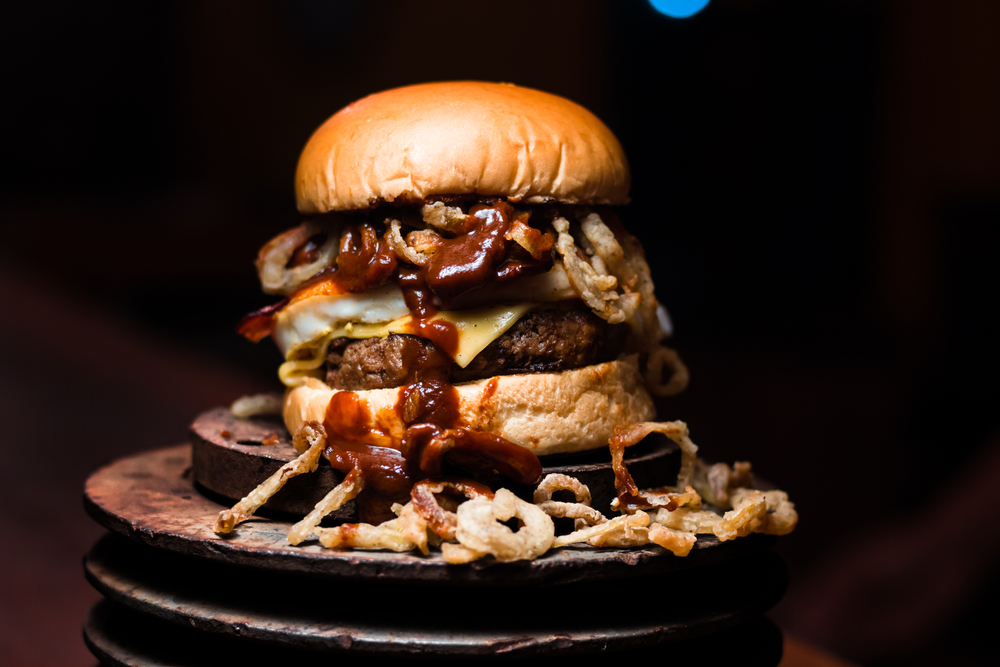 With so much delicious food to choose from, you can't go wrong on a food tour of Franklin. Especially after a day spent hiking to the area's beautiful waterfalls, or driving across the Blue Ridge Parkway, there are excellent restaurants in town to help you end (or start) your day with a fantastic meal.
To discover the best restaurants in Franklin, come with an empty stomach and an adventurous spirit, and hopefully, you will leave satisfied.