Are you searching for the best restaurants in Hampton Virginia? Well, you have come to the right place because here we are going to show you what to eat when you are in town. There are so many things to do in Hampton that you are going to want to fill up before you head out exploring. You will find a few different spots for breakfast and brunch here to do just that.
When supper time rolls around Hampton does not disappoint with its flavors and variety of restaurants. Here you will find modern Indian spots, local bars and grills, delicious sushi, and so much more. Be sure to come hungry when visiting so you can knock out a few of these really good restaurants in Hampton VA.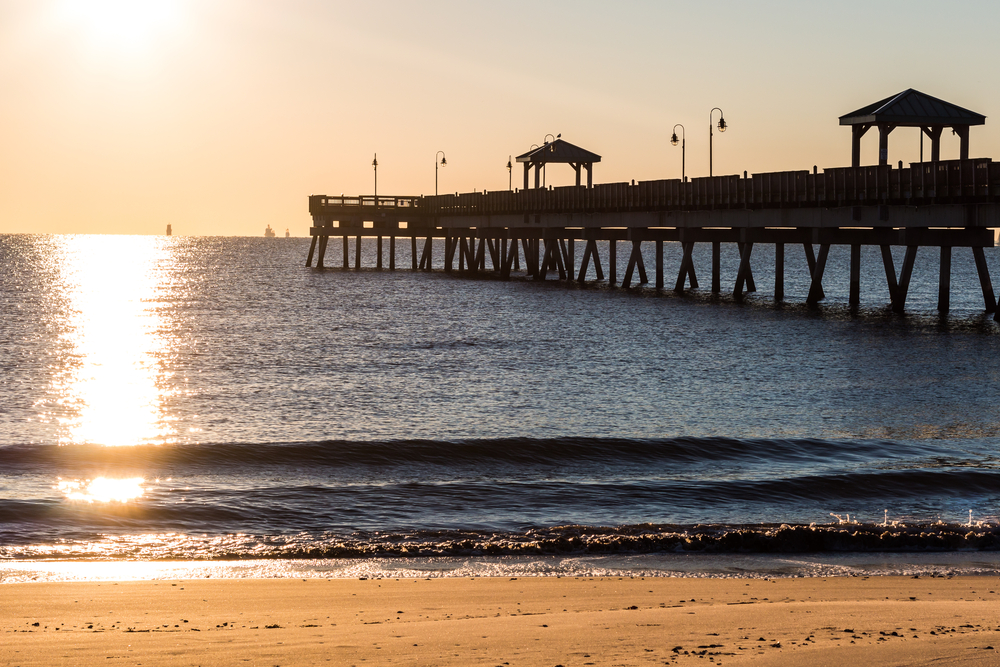 The 15 Best Restaurants in Hampton VA You Must Try
Country Grill
At The Country Grill, you can find freshly made BBQ and traditional smoked meats. Since 1995 they have been a family-run and operated restaurant. The Hampton location is the second and most recently opened Country Grill. You can always expect fresh and flavorful food when eating here.
They also have local and domestic craft beers on tap that route around. And if you travel with children they have a special that on Monday-Friday they eat for just .99 cents. You do not want to miss the famous Taco Tuesdays. From open to close they serve yummy homemade tacos for a cheaper price. If you are looking for a southern homecooked meal this is one of the best restaurants in Hampton for that!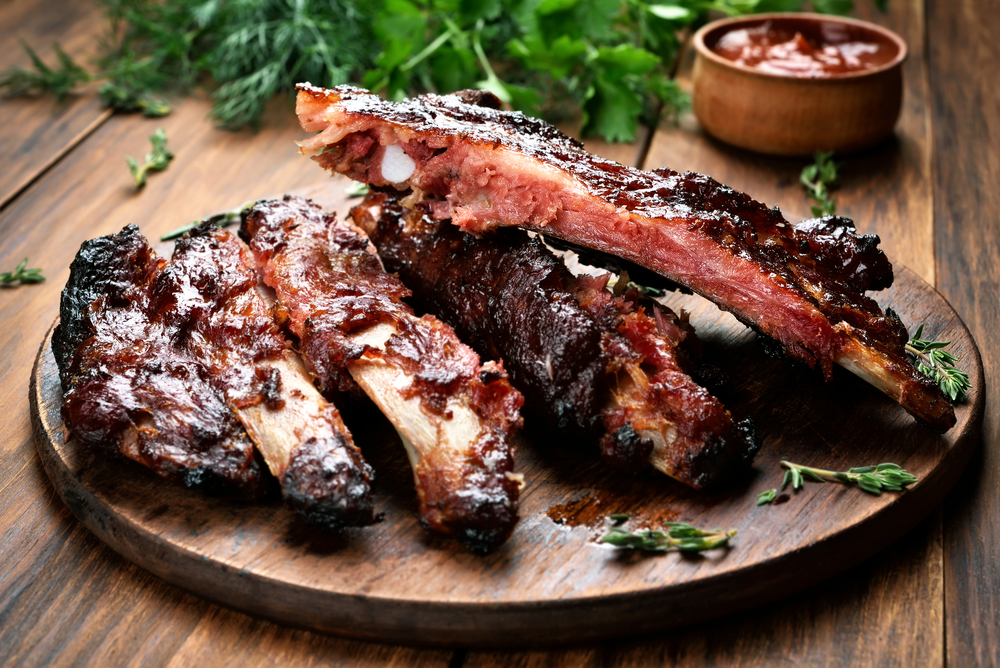 Sushi King
If you are looking for where to eat in Hampton and are craving sushi rolls, then head over to Sushi King. This is an all-you-can-eat sushi place, but it is not a buffet. Your sushi rolls, appetizers, and sashimi is always made to order. The portions are a bit smaller than you would expect at a normal sushi spot, but it is okay because you can order as much as you want.
They have all your favorite rolls like spicy tuna, volcano, California, and so many more. The tuna tataki and crab Rangoon are very popular appetizer choices. Bring the whole family because there is plenty to eat and so much to love at Sushi King.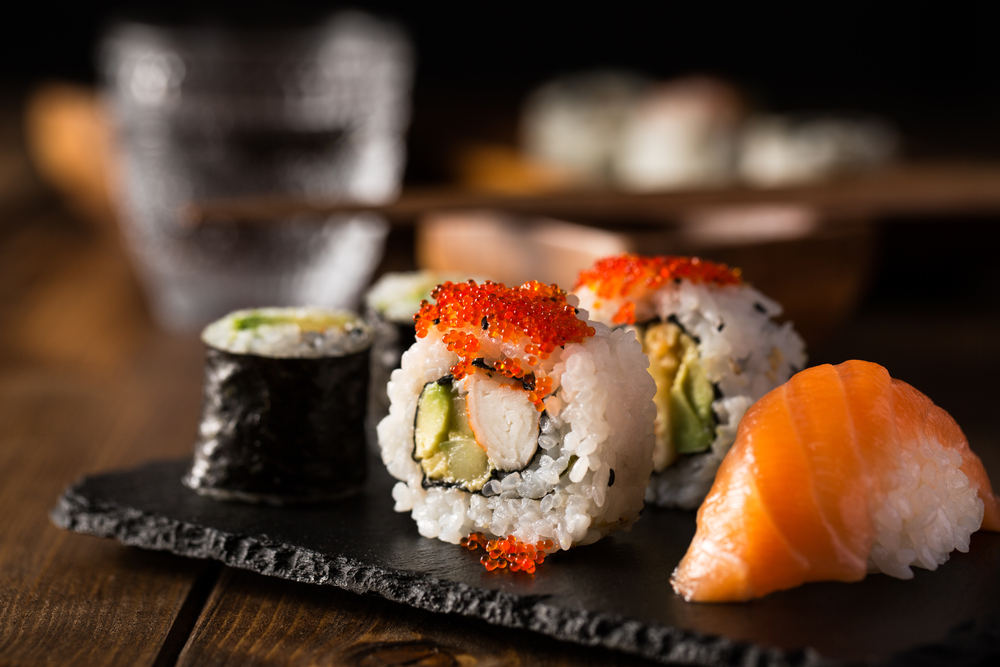 The Grey Goose
The Grey Goose has been a staple of where to get the best food in Hampton for over 40 years. You can expect fresh and local seafood every day of the week. Try the crab cakes or the crab dip they source the crabs from the local Chesapeake Bay. On Tuesday they host a very popular pub quiz night and you can reserve your table online through their website. And for a fun, Friday night grab a table and enjoy their BOGO deal on prime rib.
On the weekend they serve up a yummy brunch with all of your favorite brunch foods. The sweet potato pancakes will stratify your sweet tooth and leave you feeling full and happy. They also have staples like shrimp and grits and plenty of benedict options. You can enjoy their homemade dishes every day of the week except on Monday when they are closed!
Thai Papaya
If you are searching for authentic Thai food then you have to head over to Thai Papaya. Their motto here is fresh is best and they even grow of their own herbs. You can find some of the best lunch in Hampton here and they have amazing deals. All of their lunch and dinner items come with steamed rice, and with your choice of chicken, pork, beef, or shrimp.
Spicy is always an option at Thai Papaya so when ordering you will have to tell them if you want it mild, hot, or traditional Thai spicy, if you think you can handle it. On the menu, they also offer plenty of noodle soups and curry. You do not want to miss eating at one of the best Hampton restaurants for Thai food.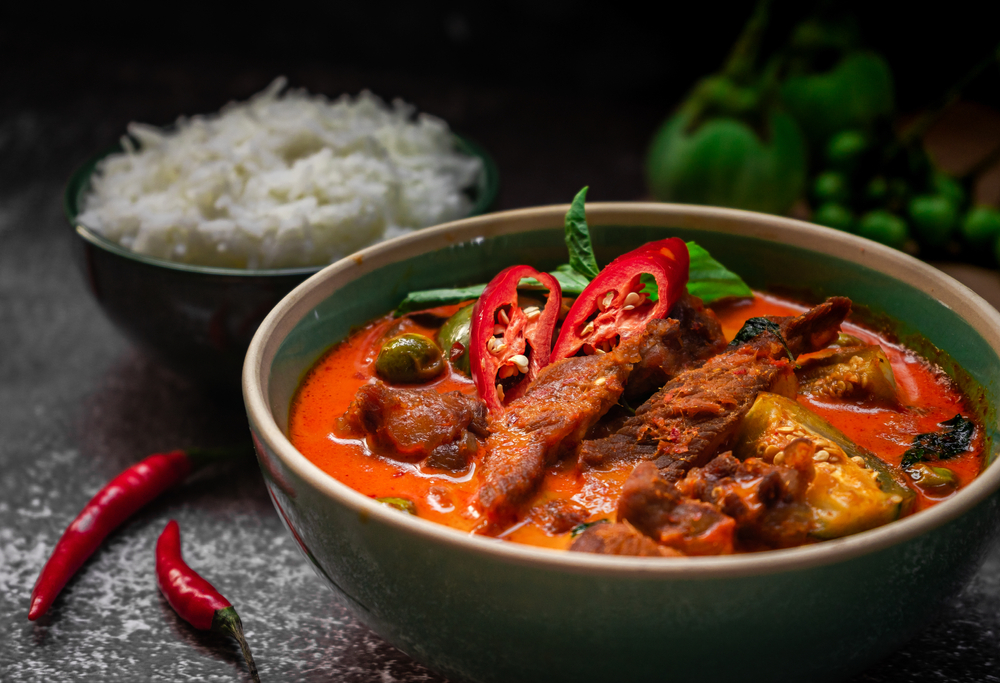 Plaza Azteca
If you are looking for Mexican restaurants in Hampton you cannot beat Plaza Azteca! This lovely Mexican restaurant has been a favorite in Hampton Roads for so many years. You can expect to find all of your favorite Mexican dishes including plenty of traditional recipes. The birria tacos are always a crowd favorite, if not a little messy.
They also have plenty of combination platters, big burritos with cheese sauce, tacos, enchiladas, and even a few American-style dishes. Order yourself a big margarita or try a traditional Mexican soda then sit back and relax. There are not many other places to eat in Hampton that have so many delicious choices.
Golden City
Golden City is one of the best restaurants in Hampton for takeout. They have a big menu of traditional Chinese takeout food. You can always expect fast service at affordable prices. They are a family-owned spot and have been serving Hampton for over 20 years.
Some of the best items to order are home-cooked ribs, lo mein of any flavor, orange chicken, and fried chicken wings, and you should always add in a tasty egg roll for fun. Golden City is your best option for take-out Chinese restaurants in Hampton VA.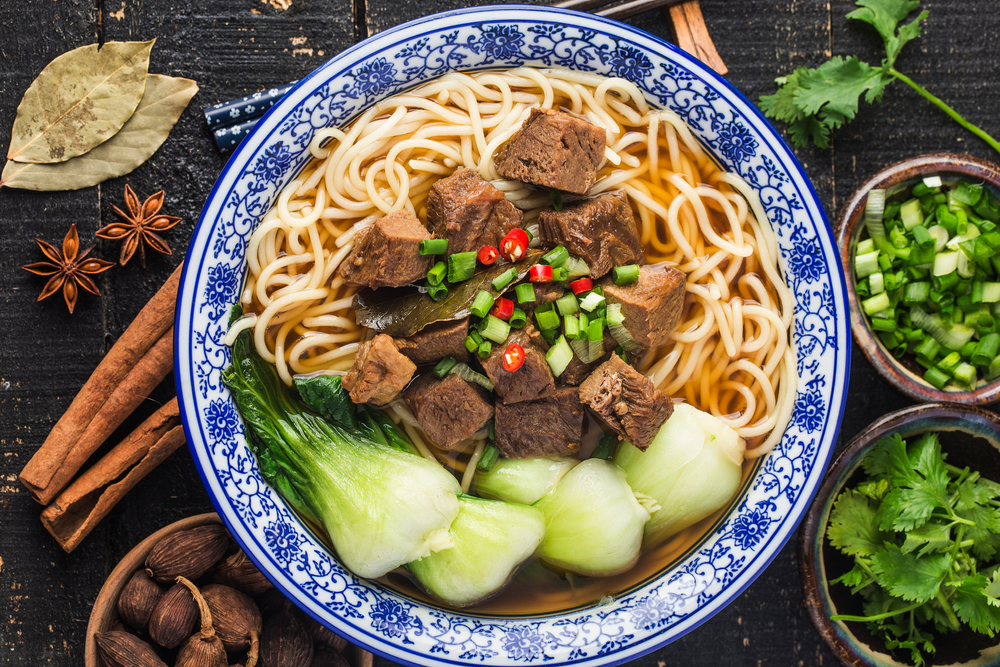 Venture Kitchen and Bar
You can stop your search now for what to eat in Hampton because Venture Kitchen and Bar has you covered. Tapas is always on the menu here and you can find small plates of pork belly, tuna specials, potstickers and so much more. And you know they are all delicious because they have won the best tapas in Hampton a few years in a row.
You can also find tasty homemade pizza where the dough is made in-house and fresh every day. Do not forget to check out the specials on food and drink every day of the week. If that is not enough to convince you that they are one of the best restaurants in Hampton they also have a few new specials on the menu that the chefs come up with every week.
Surf Rider
Surf Rider has all of the best Hampton food and they always have the dreamiest view. Head over and find them inside the popular bluewater yachting center right on the water. You can pull up in your boat or car to enjoy fresh seafood. You can find all your favorite fried and broiled platters here, plus amazing hush puppies to try.
At Surf Rider, you will find a large menu with carefully crafted plates to enjoy. Try a crab cake sandwich or platter, order crab dip to share, or maybe a cup of their award-winning she-crab soup. Many people love heading over to Surf rider for sunset drinks on the patio. They have a full bar and can make all of your favorite cocktails. You are going to love everything at Surf Rider have the best dinner in Hampton with a view.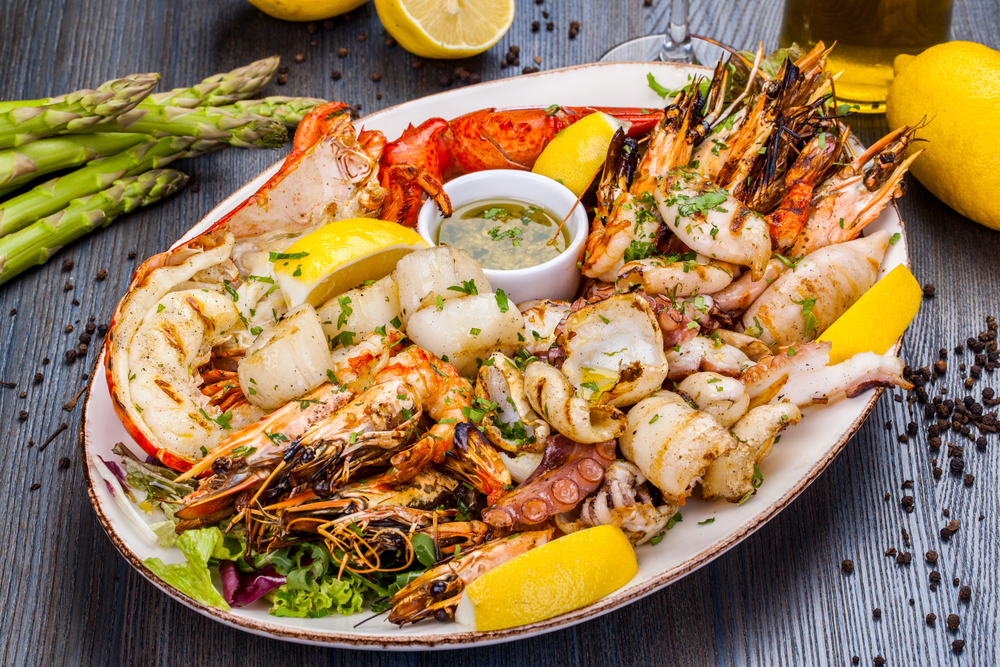 Mama Rosa's Italian Family Restaurant
Dining in Hampton does not get much better than Mama Rosa's. They are a family-owned Italian restaurant and have been serving the Hampton area for over 30 years. You can dine in, carry out, or place an order for delivery if you are close enough.
Mama Rosa's menu is full of all your favorite dishes from specialty pizzas, to make-your-own pasta bowls, seafood platters, and so much more. Make sure you save room for one of their yummy desserts you are going to love all of the options they have. You cannot go wrong with the classic New York-style cheesecake.
Brown Chicken Brown Cow
Brown Chicken Brown cow is one of the good restaurants in Hampton for a burger. All of the beef they serve is always grass-fed. But they also have BBQ, meatloaf, tacos, smoked chicken sandwiches, and plenty of salad options. The wings are smoked and then fried for an ultimate flavor profile.
You can also find the Best brunch in Hampton at Brown Chicken Brown cow. On Sundays from 10-3, you can find a fresh assortment of brunch foods. Try the crispy fried chicken and waffles, pulled pork benny, and grab an order of cinnamon rolls for the table. You do not want to miss out on one of the best restaurants in downtown Hampton VA.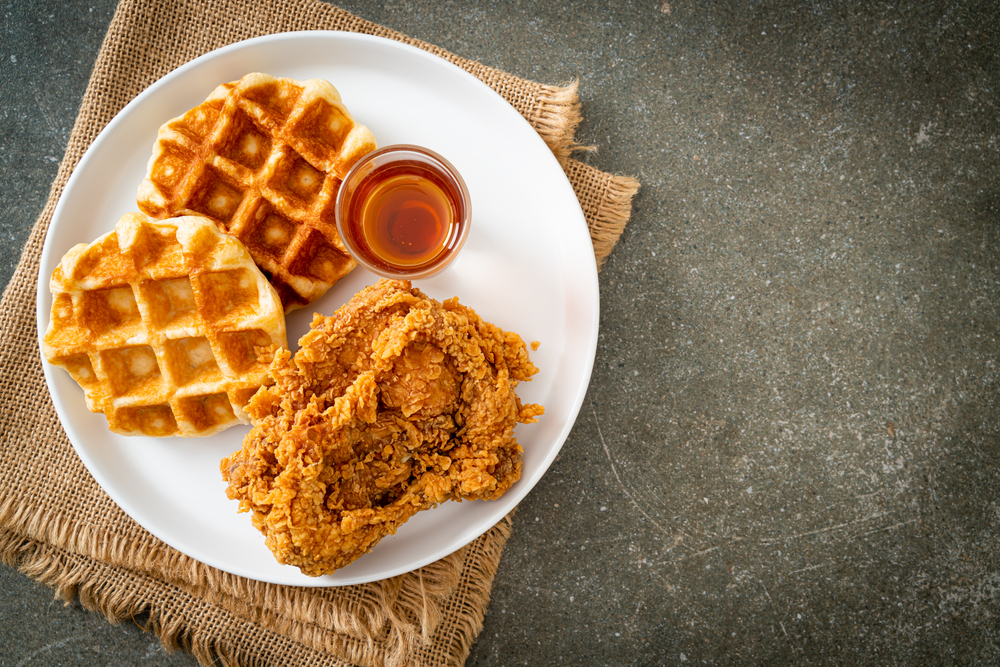 Marker 20
Marker 20 is the locals' favorite hang-out for live sports. Don't miss a Sunday because they host a fun day with football specials all day long. Or head in early on the weekdays for the best happy hour in town. There are also food specials throughout the week. Including the popular Tuesday smash burger night and a french dip Friday.
You can enjoy their famous fish and chips, or huge 10oz burgers any day of the week. If you are thinking about visiting Marker 20 on the weekends they also have live bands and DJs out on the patio. You do not want to miss out on one of the most laid-back and best restaurants in Hampton.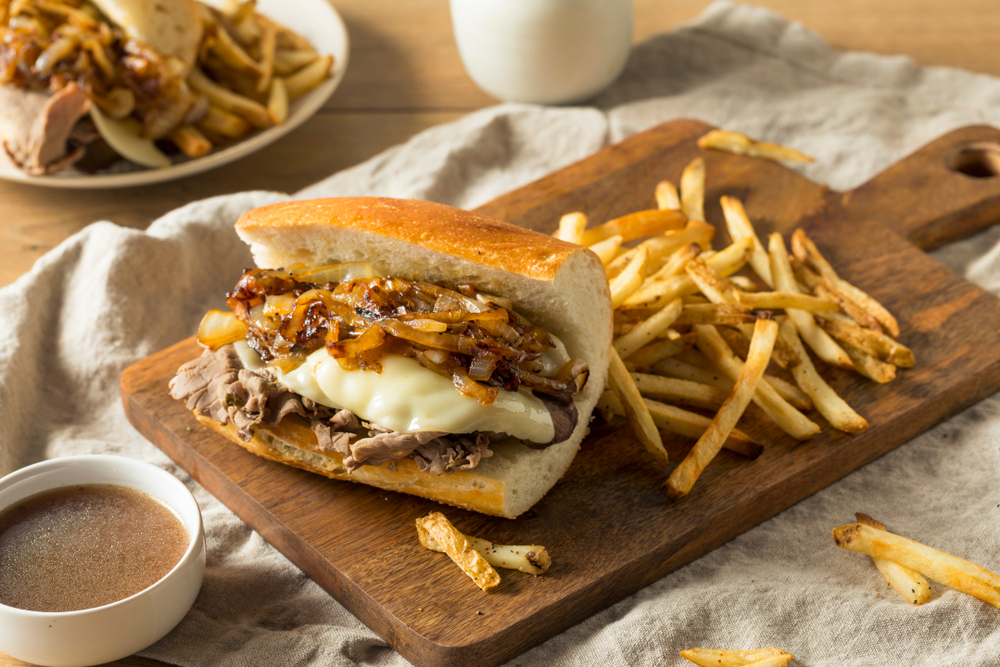 Tommy's Restaurant
At Tommy's, they have been serving up the best breakfast in Hampton for over 35 years. Tommy's is a classic American diner that is open every day from 6 am to 3 pm. You won't find anything fancy here just good homecooked meals. Try a classic hand-breaded fried chicken and waffles plate, or grab a stack of made-to-order pancakes.
If you are thinking about more a healthy meal Tommy's has you covered with that as well because they always have fresh and seasonal steamed veggies on the menu. If you stop by for lunch you can enjoy the fresh seafood special of the day while the supply lasts. Beef fajitas, flavorful soups, and all your favorite sandwiches can also be found on the lunch menu.
Stuft
Stuft first started as a hot sauce company that eventually opened into a brick-and-mortar and is now one of the best restaurants in Hampton VA. They are located on Mallory street right by the water. They have huge cheesy quesadillas, so many different kinds of tacos, or a big burrito for you to choose from.
And of course, so many different hot sauces to choose from that is their specialty after all. Head in on the weekends and you may be blessed with a live band out on the patio. Be sure to check out the special dishes on the menu they change often. You will love the atmosphere here and it is one best Mexican restaurants in Hampton VA.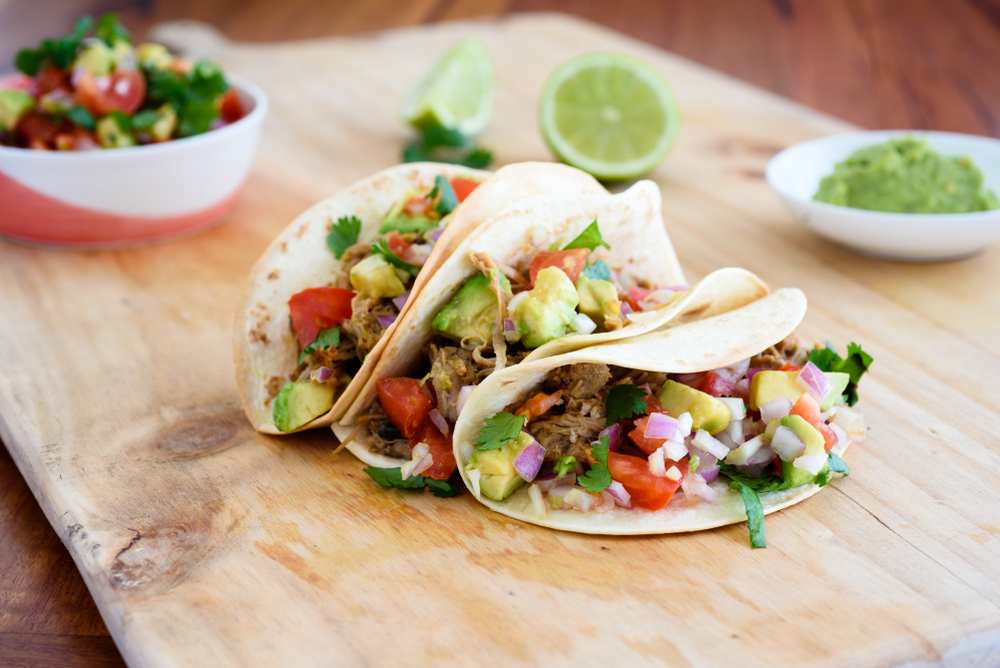 The Corner Bistro at the Hamptons
Another place to stop by for breakfast is the Corner Bistro at the Hamptons. They are open weekdays from 11 am to 3 pm and open two hours early on the weekends for brunch. You will find them inside the clubhouse of the Hamptons Golf Coarse but are open to the public. You can sit on the patio and take in the beautiful views.
The menu is extensive and you will definitely find something for even the pickiest eaters. Try the crab dip, bistro burger, seafood quiche, or just a simple breakfast sandwich because everything on the menu is delicious. The Corner Bistro is also very affordable and has incredibly fast service if you are in a rush. But if not sit back and enjoy a coffee at some of the best dining in Hampton.
Monsoon Eclectic Modern Indian
Stop by one of the best restaurants in Hampton the Monsoon Eclectic Monder Indian to dine in a Zen-like atmosphere. All of their food is made fresh and in their Tandoor oven. You can expect flavorful food with traditional Indian spices, with some twists thrown in. You can choose your own spice level on all the meals and nothing will ever come too spicy if you do not want it.
They are open every day of the week starting at 11 for lunch and close around 10 pm every night. During the work day, you can order the express lunch, it comes as a two-course meal you will leave feeling full and ready to take on the take. For a lighter fare try the soups and salad and you cannot forget the homemade naan bread.