Are you ready to visit the best restaurants in Marietta, Georgia? There are so many excellent restaurants in this lovely Georgia city. Once listed as one of the best communities in the country, there are museums, theatres, and historical sites alongside the amazing eateries in the city.

Marietta is one of the best romantic getaways in Georgia for couples and all of the remarkable places to eat there add to its charm.

These restaurants in Marietta are out of this world! You can find everything from old school diners and barbecue joints to sushi bars and Mexican grills. You won't struggle to find tasty dishes and classic Southern cuisine while you explore the beautiful town of Marietta.
While you are in town, don't forget to check out our list of Best Things To Do In Marietta!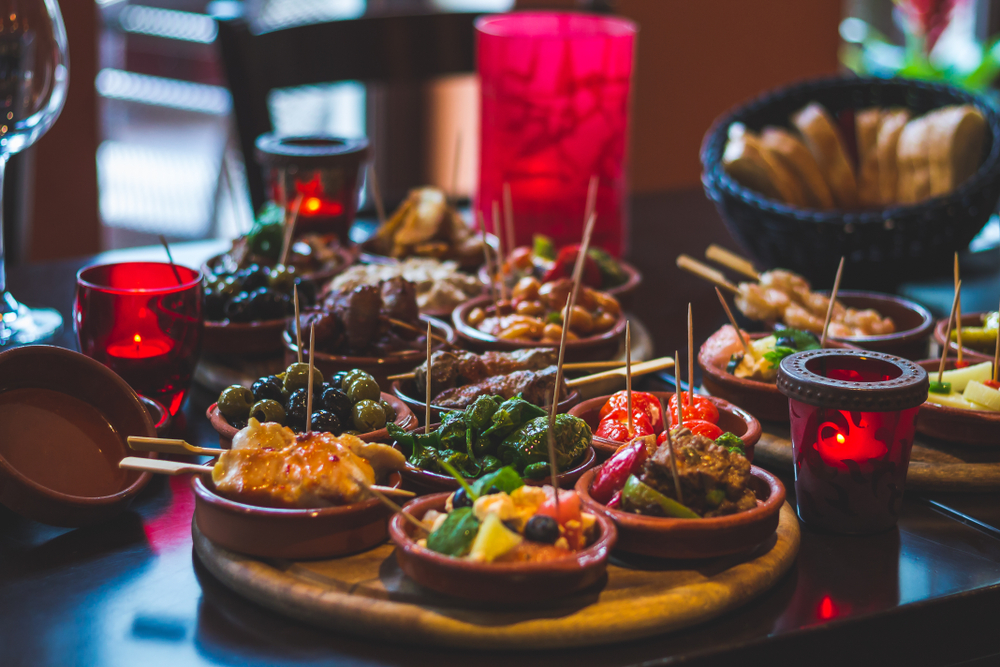 15 Best Restaurants In Marietta GA You Must Try
The Red Eyed Mule
If you are looking for the best breakfast in Marietta, you will want to work your way towards The Red Eyed Mule. At this breakfast joint, you can find biscuit sandwiches, breakfast sandwiches, along with other signature dishes.

If breakfast burritos, chicken and waffles, applewood bacon biscuits, biscuits and gravy, or a chicken sausage and egg sandwich sounds like an envy-inducing breakfast to you, you will want to keep The Red Eyed Mule on your radar as it is one of the best restaurants in Marietta.

Plus, they have an amazing after morning menu as well. Complete with great burger potions like the sassy senorita burger, the sloppy slaw burger that was featured on the Food Network, and the vegetarian-friendly black bean burger, the lunch menu is just as appealing as the breakfast menu!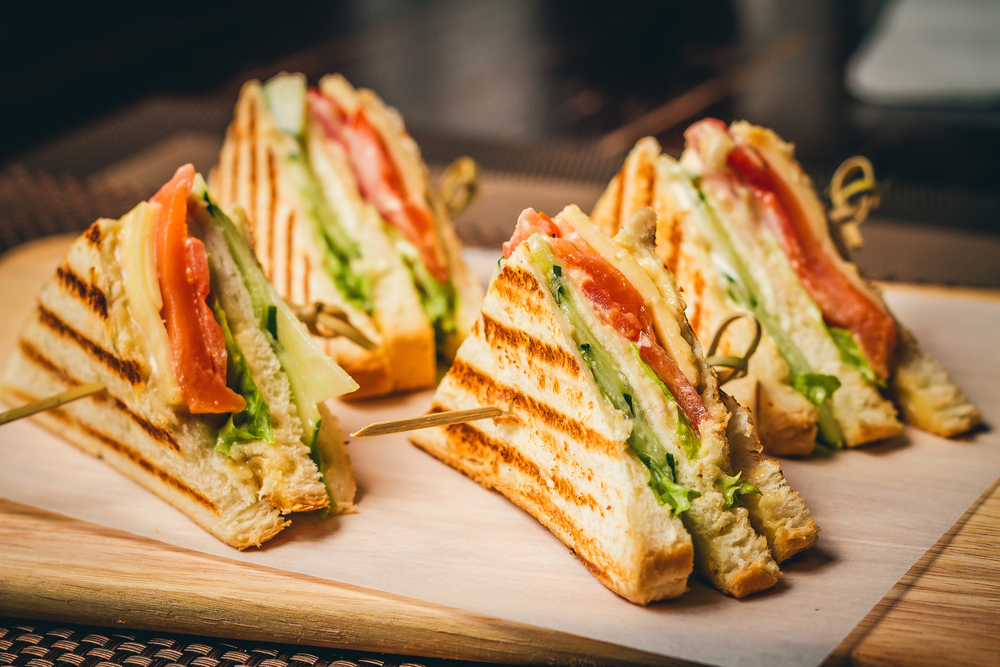 Paradise Grill
Some of the best lunch in Marietta can be found on Sandy Plains Road at Paradise Grill. This restaurant serves up down-to-Earth American cafe dishes like grilled entrees and build-your-own pasta.

You will also find Tavern Baskets where you can choose your favorite seafood or chicken served with house chips. Sandwiches, burgers, and coastal favorites like Charleston shrimp and grits, Key West fried shrimp, and Mahi Mahi are also on the menu.

You will find the Paradise Grill on the outskirts of Marietta near Sandy Plains. If you enjoy getting off the beaten path when you travel, you will want to be sure to add this eatery to your itinerary as it is one of the best restaurants in Marietta GA.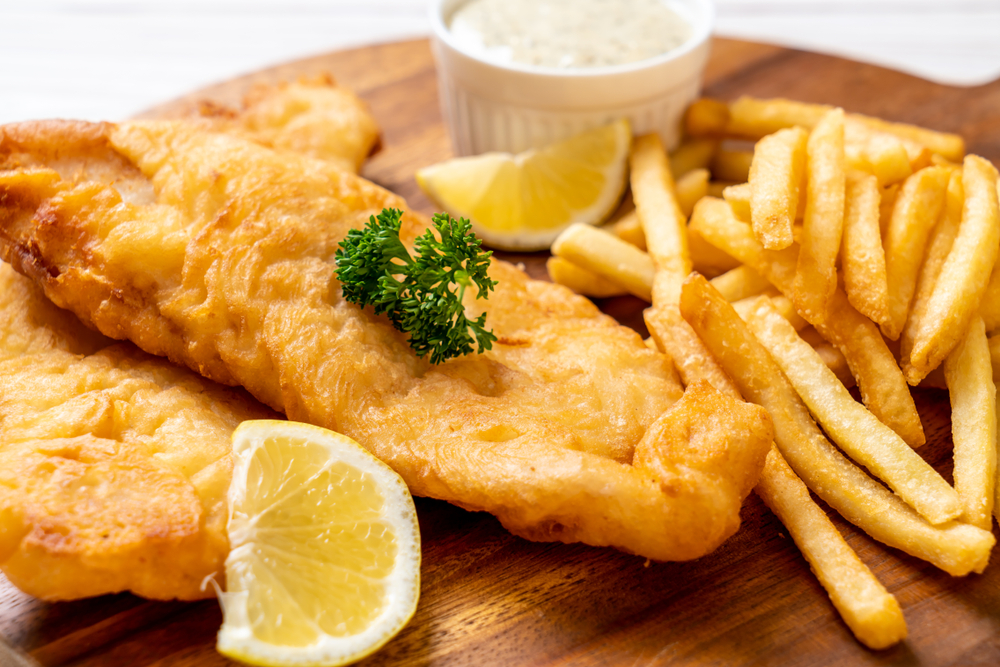 Crooked Tree Cafe
Looking for a charming little cafe to serve you some classic Southern barbecue? The Crooked Tree Cafe makes its barbecue with seasonal, locally sourced ingredients. On top of this, it also has some of the best brunch in Marietta.

In the morning, order yourself a delicious smoked brisket hash, chicken apple sausage hash, or maybe a horchata French toast. For lunch, you will have your selection of astounding sandwiches, burgers, and plates. The array of options is one of the things that make it one of the best restaurants in Marietta.

One of the most unique dishes is the sweet tea brined chicken plate! Smoked chicken sandwiches, pimento cheese sandwiches, old school burgers, barbecue spinach salad, a classic brisket sandwich, and more are waiting for you at the Crooked Tree Cafe.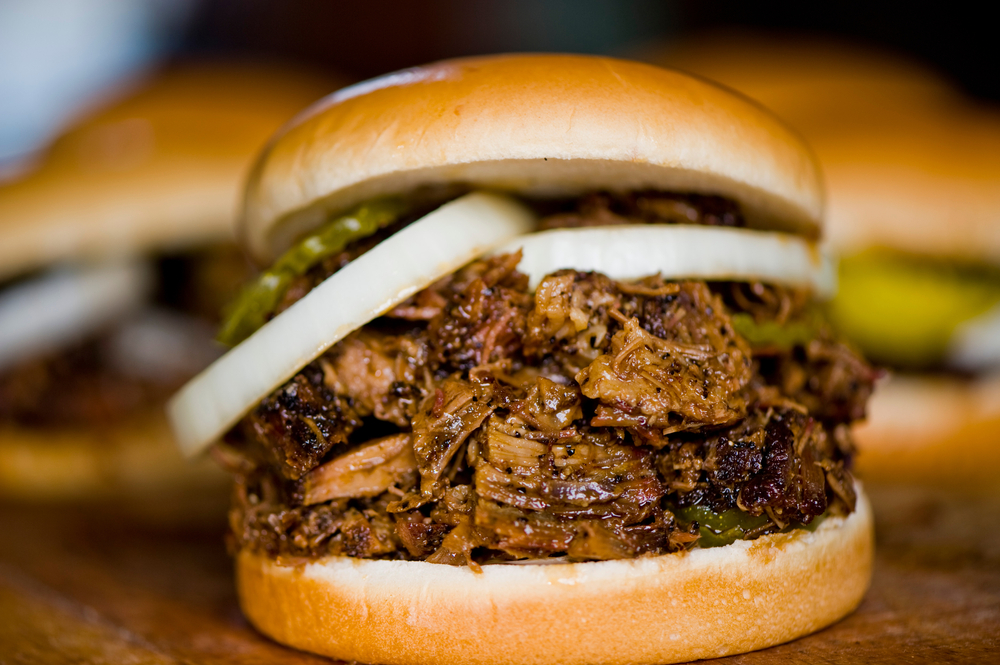 Piastra Restaurant
Outstanding dining in Marietta can be found at Piastra. Among the best restaurants in Marietta, Piastra is the place to be for an upscale dining experience and mouthwatering Italian food. With the made-from-scratch menu, a great bar, and brunch on the weekends, locals and visitors both adore Piastra Restaurant.

You'll find all your favorites like spaghetti, rigatoni, and fettuccini. Plus, Bavette Griglia which is a grilled marinated sirloin with fontina broccoli crochetta and sour cherry agrodolce along with other elevated Italian dishes. After your meal, you can finish things off with a decadent Italian dessert. They have tiramisu, cannolis, panna cotta carmello, zeppole which are the classic Italian fried donuts, and of course, gelato.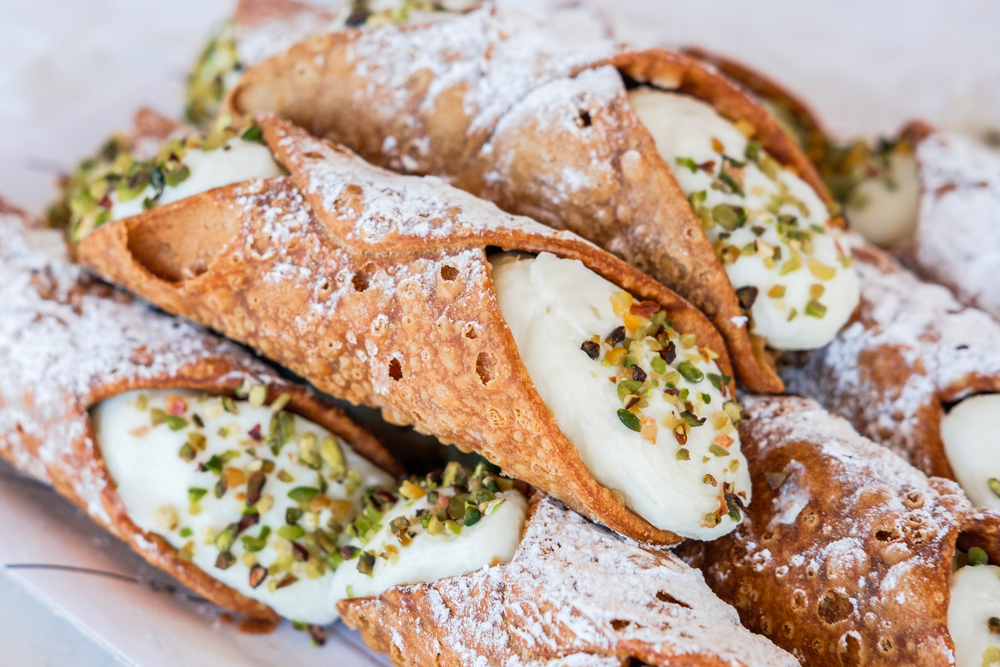 Stockyard Burgers and Bones
Among the best downtown Marietta restaurants, you will find Stockyard Burgers and Bones. This relaxed restaurant serves specialty burgers and ribs with beer and bourbon in a cozy setting in the downtown area. Whether you are sitting in the sunshine on the patio or in the dining room, it's always great to be at Stockyards.

Start your visit to Stockyard with a pimento cheese board, Hong Kong wings, steamed mussels, or perhaps some mini Angus beef corndogs. You will find both land and sea on the main menu.

Coffee-rubbed rib eye, baby back ribs, peach pork chops, blackened salmon, and seared lump crab cakes all make appearances on the Stockyard menu. For vegetarians and those looking for lighter options, there are also sandwiches and salads to fit your needs as well.

You'll also be able to try local bourbons during your visit. You'll find everything from Buffalo Trace, Bulleit 90, and Angel's Envy to Knob Creek, Jim Beam, and Maker's Mark. Don't overlook Stockyard Burgers and Bones as it is one of the best restaurants in Marietta!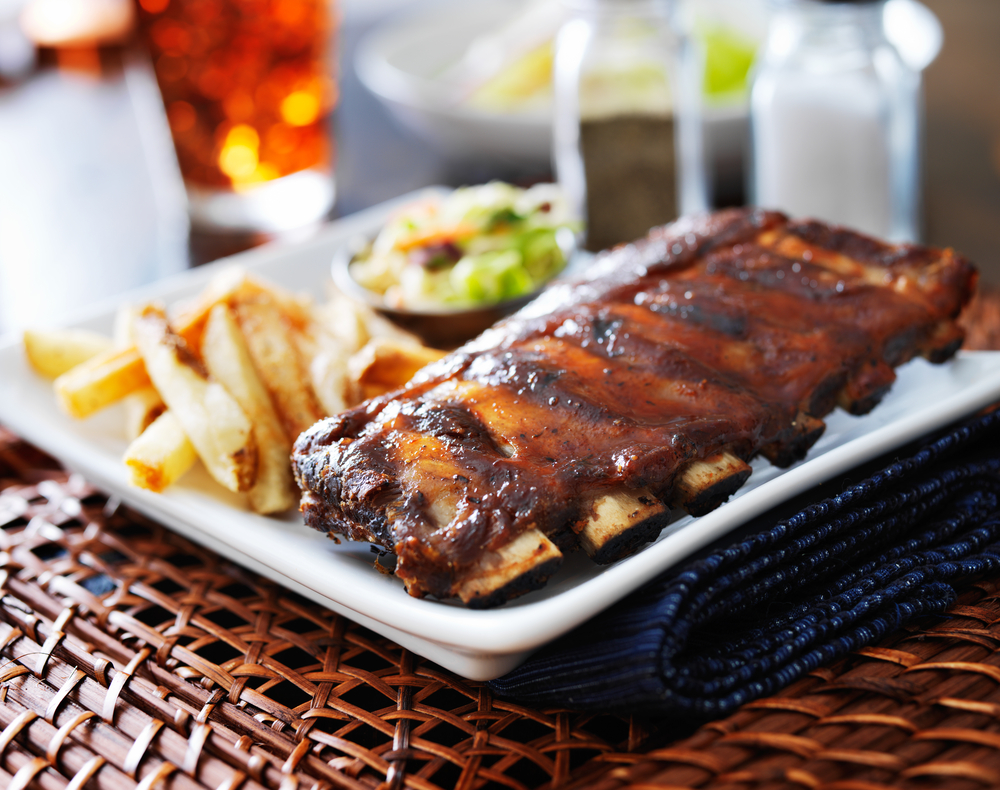 AJ's Famous Seafood and Po Boy's
If you are looking for seafood in Marietta, AJ's Famous Seafood and Po Boy's is where you will want to be. The interior design and decor create a super comfortable and welcoming environment for anyone everyone looking for a calm dining experience.

AJ's has a selection of gumbos that you will love to check out. They also have several dishes on the menu that are made with alligator meat. Gator tacos, grits, and chili are all on the menu. AJ's is a great place to be if you are interested in trying local dishes and seeing what Southern cuisine really has to offer.

For budget travelers, AJ's will make it to the top of your list of best restaurants in Marietta as it is super budget-friendly. Being able to experience the local flavors and dishes at such a great price easily makes AJ's one of the best places to eat in Marietta, Georgia.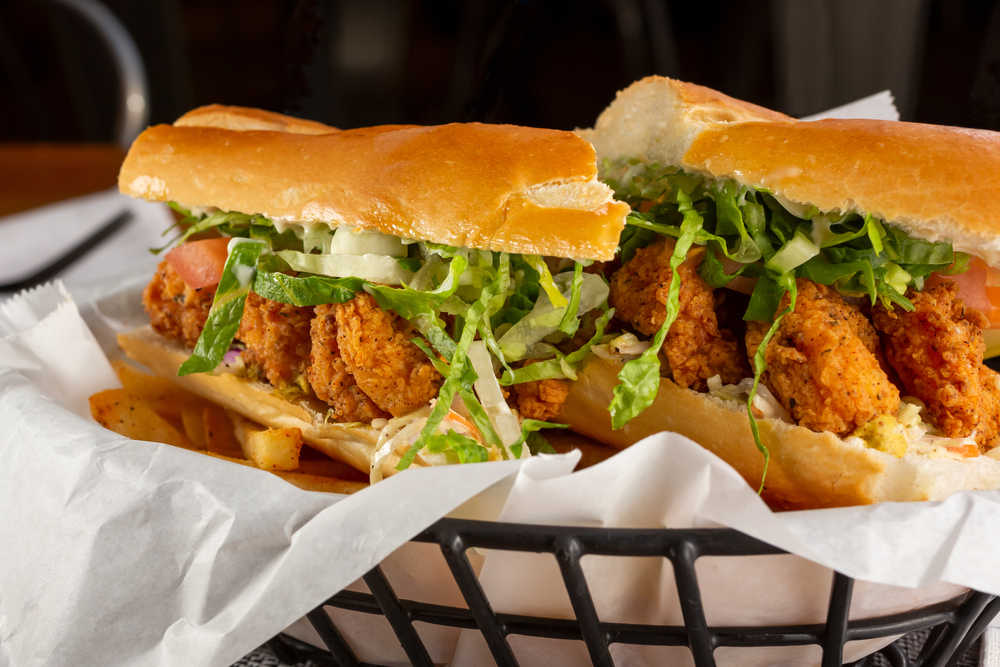 Thaicoon & Sushi Bar
What makes Thaicoon & Sushi Bar one of the best Marietta restaurants is that you can get both Japanese and Thai cuisine while you are there. Scallop curry, Siam chicken, ginger fish, duck curry, sea scallops, and jumbo shrimp all grace the menu at Thaicoon & Sushi Bar.

What really places Thaicoon among the best restaurants in Marietta is that it is a great place to be for vegetarian or begin food. Most of the main dishes on the menu are vegetarian and there are many others that are vegan.

The meals are served in a beautiful display which really adds to the experience while you are eating there. Whether you are eating the baby octopus salad, lobster tempura, baked Japanese scallops, tako yaki, or a sashimi salad, you are sure to love this Marietta restaurant!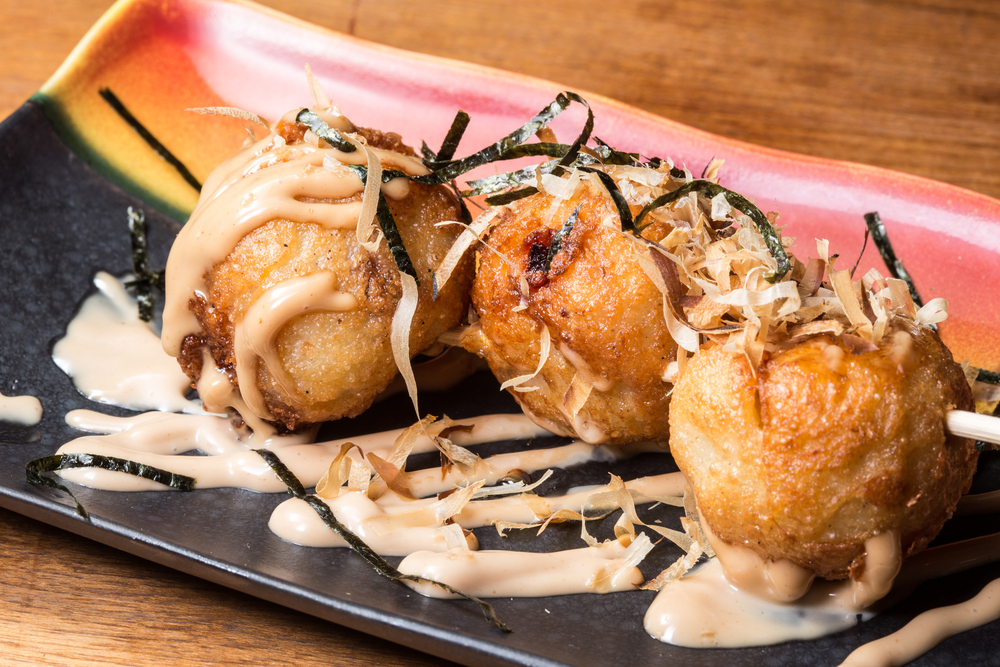 Big Chicken
When it comes to places to eat in Marietta, you may not be thinking about a Kentucky Fried Chicken, but check this out. Visiting fun places to eat is one of the best things to do in Georgia and the Big Chicken is definitely one for the memory books!

A Kentucky Fried Chicken built as, you guessed it, a big chicken, is a landmark in this Georgia town. This elevated KFC has been carefully designed and even sells souvenirs, making it one of the best restaurants in Marietta.

You can enjoy the world famous chicken that we all know so well inside a building designed like a large red chicken. Taking pictures here and making memories is a fun story to tell when you get back home from your travels in Marietta. Your loved ones will love hearing the story about how you ate inside a large red chicken in Georgia!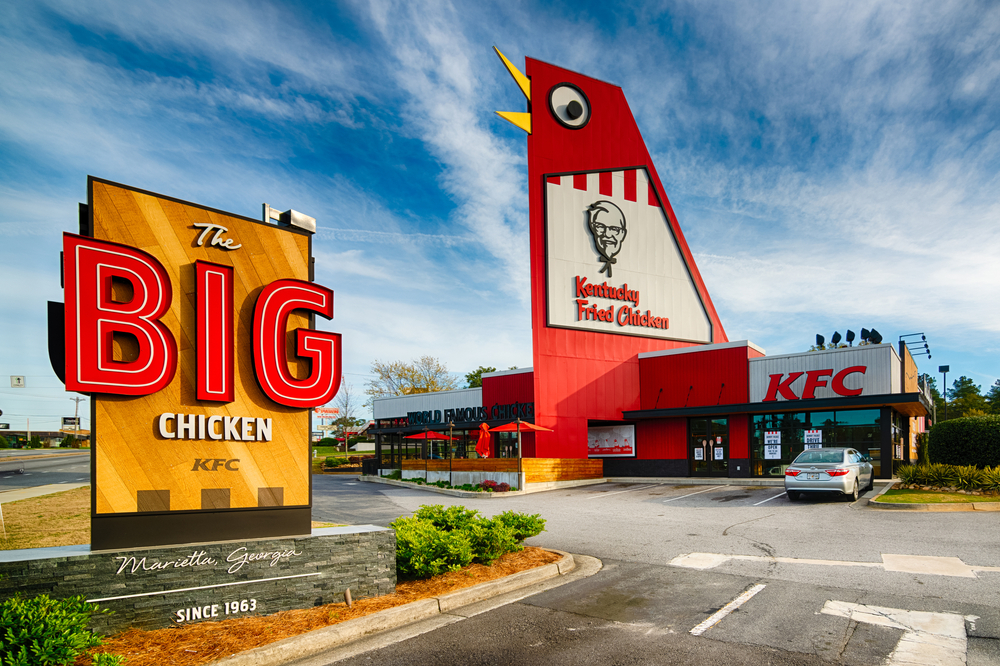 Mezza Luna Pasta & Seafood
Some of the best food in Marietta can be found at Mezza Luna Pasta and Seafood. The white tablecloth dining and delicious entrees make Mezza Luna one of the best restaurants in Marietta.

Chicken marsala, eggplant alla parmigiana, veal chop Toscano, and chicken saltimbocca alla Romana are all on the menu. If you are looking for gluten free or vegetarian food, you can rest assured as you can find both on the menu at Mezza Luna.

A great dessert menu that includes limoncello mascarpone layered cake and creme brulee cheesecake is available alongside a killer wine selection. Red and white Italian wines are available along with some specialty reserve wines.

All of the food at Mezza Luna is elevated, delicious, and totally photo-worthy. The decadent menu and vibe in the restaurant make it a great place for couples visiting Marietta. Don't overlook Mezza Luna even if you are a solo traveler, a indulgent dinner is wonderful for any type of traveler.
La Carreta
Are you looking for Mexican restaurants in Marietta? La Carreta is a simple Mexican cafe that is much more than a Latin American restaurant. La Carreta also has Latin American grocery items for sale as well.

However, the large menu of tasty dishes is a big draw for many visitors. And for those looking for good Mexican food, La Carreta is one of the best restaurants in Marietta, Georgia.

Botanas, Sopas, Tamales, Tortas, and Burritos, oh my! No matter what you are looking for, La Carreta probably has it. You will find delicious main dishes like carnitas, enchiladas, and Cazuela de Frijoles on the menu. As a family-friendly restaurant, there is a kid's menu as well.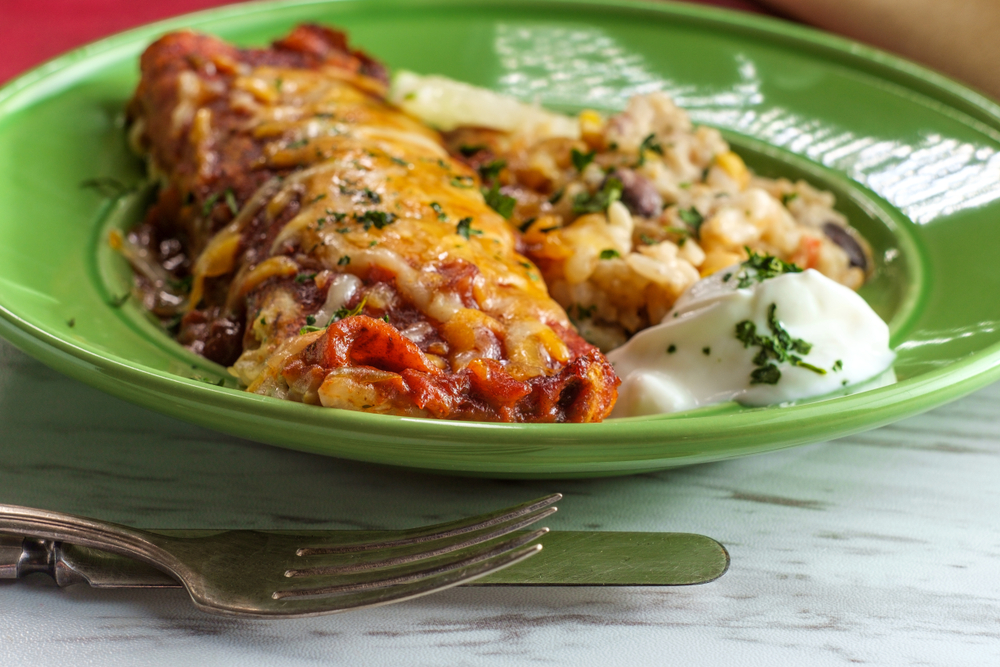 Marietta Diner
This intriguing and remarkable diner has some of the best Marietta food that you can find. You won't have a hard time finding the Marietta Diner as it is a tall building built to look like a 1950s diner. Complete with shiny walls and dramatic neon lights decorating the building, you won't want to miss a visit to this eatery!

It is easy to see the appeal of the Marietta diner. It can take you back in time, offer you delicious American dishes, and plus, it is open twenty-four hours. The menu is packed with burgers, triple-decker sandwiches, chicken sandwiches, wraps, deli sandwiches, and other specialty sandwiches like the Reuban, Monte Cristo, and the French Dip.

You will also find broiled seafood, Italian dishes, fried seafood, and Greek cuisine on the menu. They have everything from Baked moussaka and spinach pie to gyros and Greek souvlaki. Whether you are ordering the barbecued ribs or the Cajun chicken primavera, you are sure to love the Marietta Diner.

A key component to what makes this diner one of the best restaurants in Marietta is that the dessert menu there is massive. You will find everything from key lime pie and rice pudding to red velvet cake and German chocolate cake. Oh! And don't forget the baklava!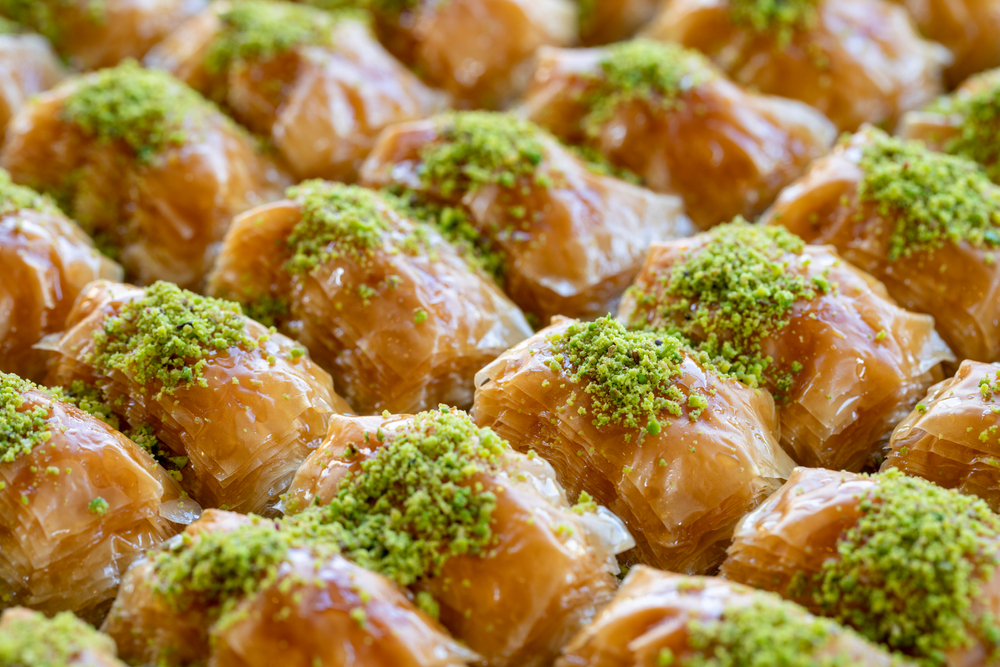 Spring Restaurant
The best dining in Marietta can be found at Spring Restaurant. This New American restaurant can be found serving up dishes made with seasonal Southern ingredients in a farm-to-table style. You will enjoy the rustic chic decor, an incredible menu, and atmosphere at Spring Restaurant.

Located on Mill Street, this is by far one of the best restaurants in Marietta. The elevated menu and attractive menu of main dishes will leave you with great memories and stories to when you return home.

Fine dining dishes like oysters served with a green apple ganita and watermelon radish, beets and burrata served with chicory, blackberry, walnuts, and pickled onions, and roasted lamb loin with braised belly grace the menu at Spring Restaurant.
La Strada
This modest and cheery restaurant offers some of the best dinner in Marietta. La Strada is a small neighborhood restaurant that is totally unassuming. However, once you get inside, you can smell and taste the delicious offerings available to you.

You can enjoy locally caught seafood like mussels and crab, try pasta dishes like cheese ravioli and linguine can vongole, or order yourself a delicious chicken dish like sauteed chicken marsala.

For vegetarians, there are a number of options available to you like the eggplant parmigiana and the florentine. As one of the best restaurants in Marietta, you can rest assured knowing that you will enjoy yourself during your visit to La Strada.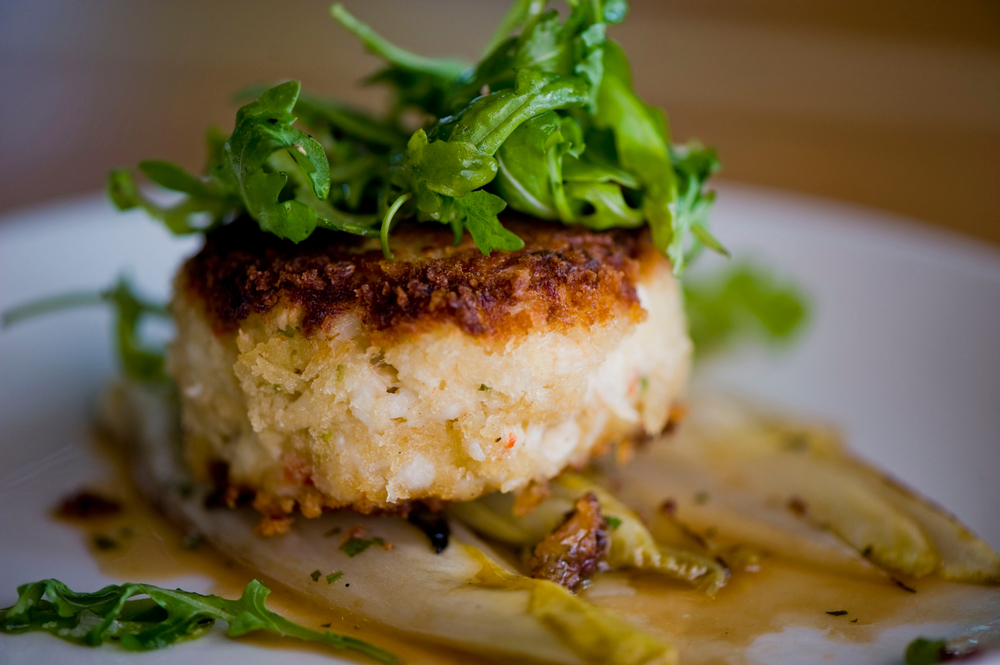 Silla Del Toro
If you are still wondering where to eat in Marietta, take a look at Silla Del Toro. Another one of the best restaurants in Marietta that offer an elevated dining experience. Silla Del Toro is a tapas restaurant that serves visually stunning dishes and drinks that taste just as good as they look.

With a drinks menu including cocktails, sangria, beer, wine, and more, you won't want to leave Silla Del Toro! You can start by ordering a charcuterie and cheese board to enjoy alongside a cocktail.

Then, dive into the long tapas menu that is offered at Silla Del Toro. Tapas here include Croquettes Jamon, Andalusian Gazpacho, Tortilla Espanola, Patatas Bravas, Spanish Sardines, and Paella.

The restaurant is located in the downtown area where there are tons of things to do nearby. The Earl and Rachel Smith Strand Theatre, Marietta History Center, and the Marietta Cobb Museum of Art are all within walking distance of Silla Del Toro.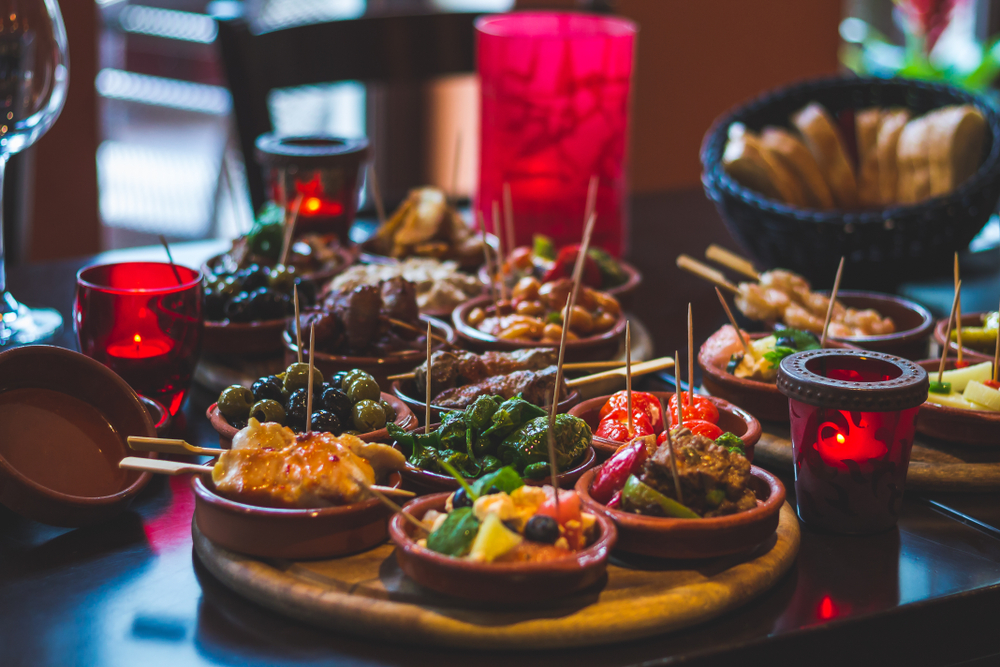 Local Expedition Wood Fired Grill
One of the best restaurants near Marietta is Local Expedition Wood Fired Grill. A husband and wife team runs this New American restaurant in Alpharetta, Georgia. Serving up New American dishes like wraps and salads, this is a great choice for travelers looking for healthy, vegetarian, or vegan options.

The salad selection at Local Expedition includes offering like the Chinese chicken salad, southwestern, and Mediterranean salads. You can also try fun dishes like LA street corn, a hummus plate, or mini vegan potstickers.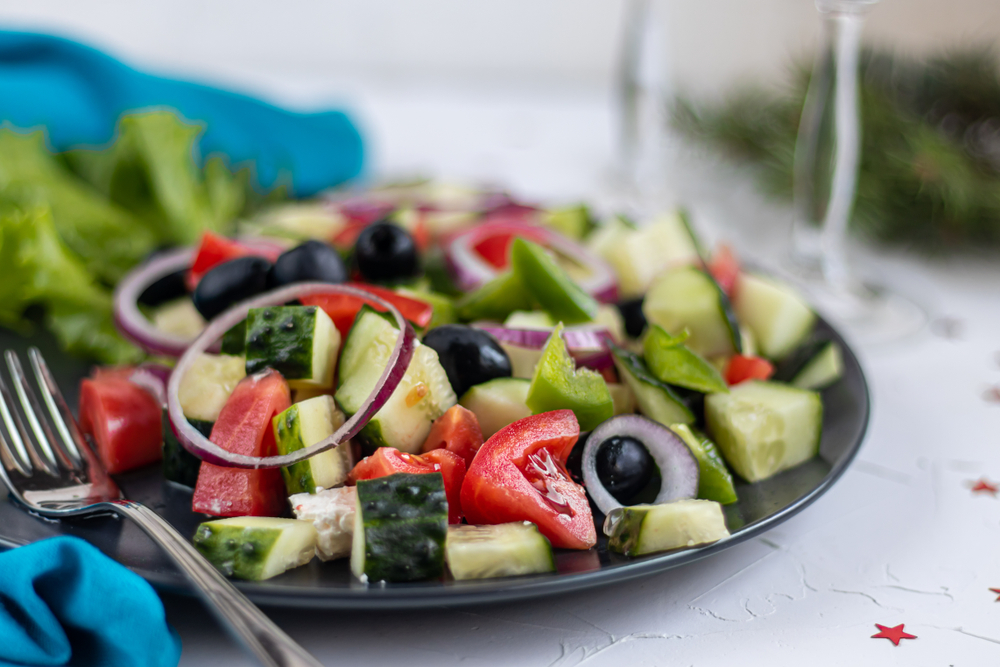 Marietta is one of the best weekend getaways in Georgia and visiting some of the good restaurants in Marietta is a must for experiencing everything the city has to offer. Hopefully, after learning about the best place to eat, you won't struggle with deciding what to eat in Marietta!

So, tell us, where do you think you will eat at first?