Are you looking to try some of the best restaurants in Norfolk Virginia? You have come to the right place because when you are done here you will know right where to head. Norfolk has so many amazing local spots to choose from and there are always new ones popping up all the time.
Norfolk has a trendy vibe going on and you can find any type of cuisine you are craving. If you are looking for waterfront dining, late-night snacks, fine dining, or somewhere to catch the game on Sunday, restaurants in Norfolk have it all. Head Downtown to check out the famous Granby Street, there you will find everything you are looking for.
There is boutique shopping, gorgeous architecture, coffee shops, restaurants of all kinds, dance clubs and so much more. If you are looking for an outdoor venue with plenty to choose from you will want to check out waterside! The options for dining in Norfolk are endless but after seeing these top 15 places you will know where to start!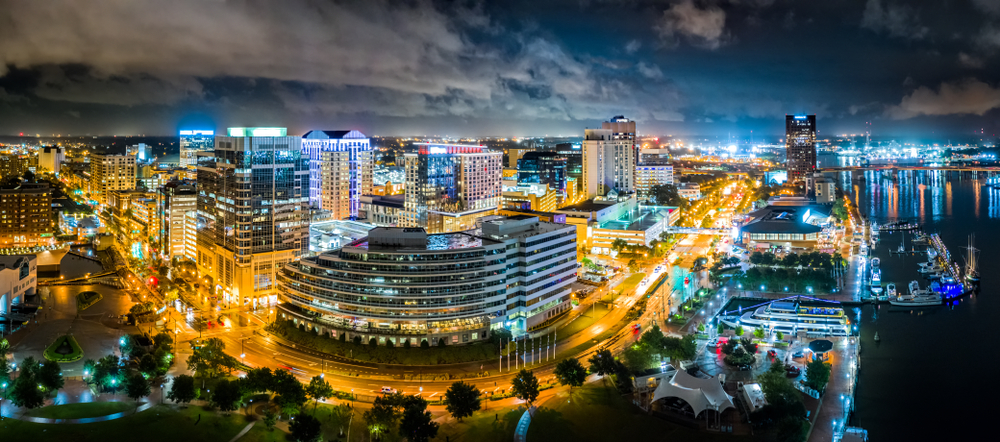 15 Best Restaurants in Norfolk You VA You Must Try
Luna Maya
Up first is Luna Maya. This is one of the best restaurants in Norfolk with a mix of Mexican and Latin food. Luna Maya is run by two local sisters and they have been serving up their yummy food since 1997. Everything is homemade and preservative free so you can enjoy your meal guilt-free. They love adding spices and peppers that are authentic to their heritage.
Luna Maya is also super sensitive to all types of allergies and dietary restrictions. They offer several vegetarian, vegan, and gluten-free options, and they are completely nut free. This is will make it so easy for big parties to enjoy eating at one of the good restaurants in Norfolk. Every day they are serving up tacos, burritos, quesadillas, and enchiladas.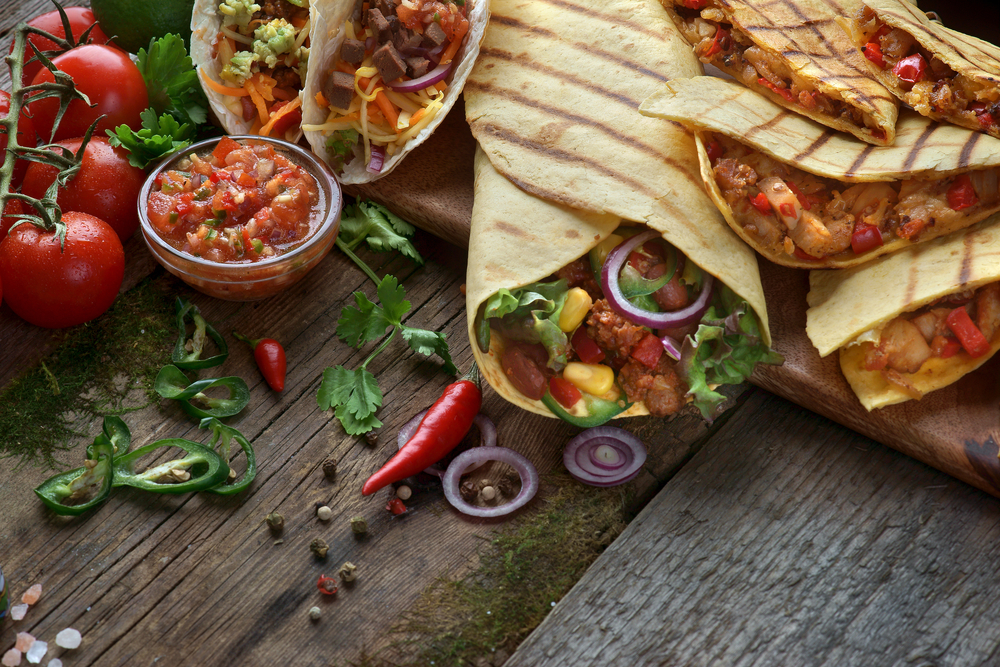 Volcano Sushi
Up next is one of the most popular sushi restaurants in Norfolk. Volcano Sushi is always a good idea when visiting Downtown. They are an all-you-can-eat venue. Serving all your favorite sushi rolls and traditional Japanese food.
But what makes them so great is that they also have mixed Thai and Chinese cuisine on the menu. They are open every day of the week and have a special happy hour menu with discounts on drinks and various food. You will want to put Volcano Sushi high up on the list of downtown Norfolk restaurants to visit.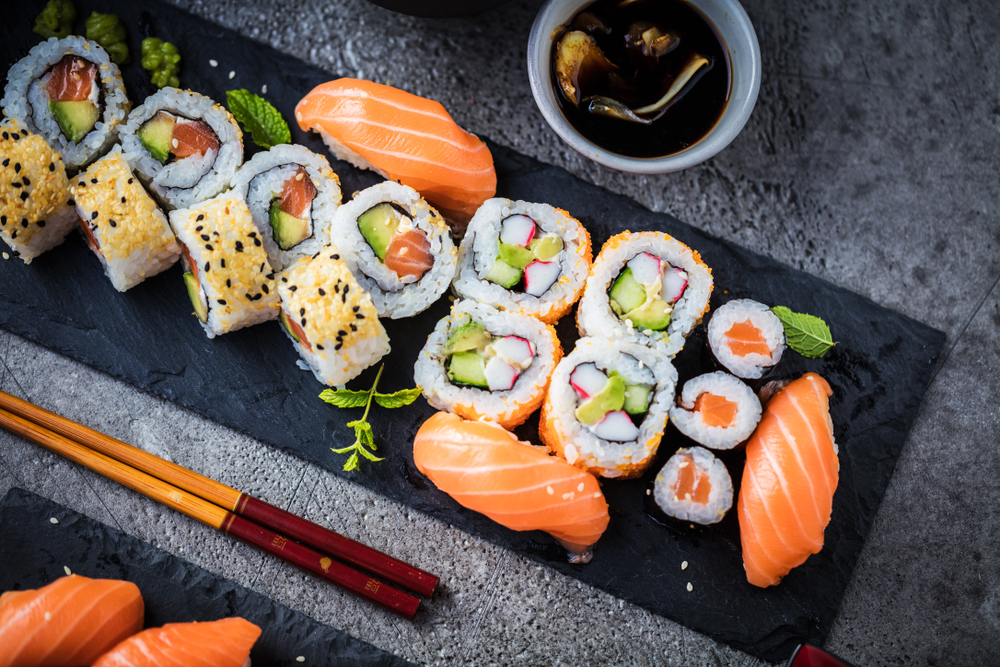 Saltine
Saltine is a hot spot for the best dining in Norfolk. They are located in the recently remodeled Downtown Hilton, the Main. It is up on the 2nd flood and has an amazing atmosphere, but is still very cozy. Everything at Saltine is always fresh, local, and made to order. They have a saying that they serve dock to table and garden to glass.
They open every day at 11 30 am. Except for the weekends when you can head in early at 10 am for a delioush seafood-inspired Brunch. Plus, they stay open late until 11 pm most nights so you can swing in for a late-night snack too. You will love checking out one of the best seafood restaurants in Norfolk VA.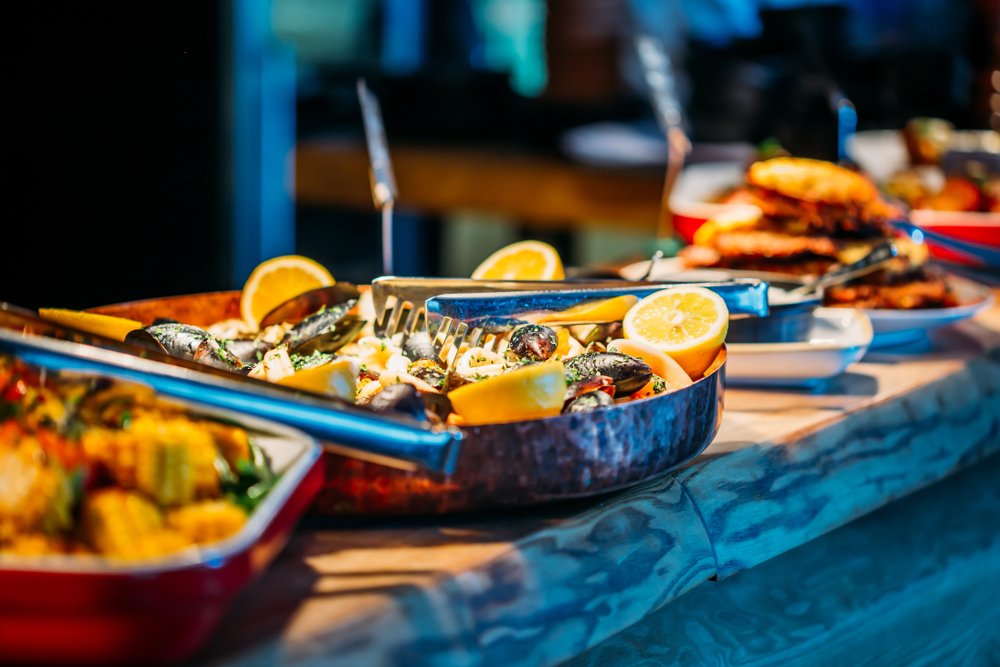 Chichos Backstage
If you are looking for the best pizza in Norfolk, Chichos is definitely what you need. They have been a local favorite for years. The Backstage location opened up in 2019 and has been going strong ever since. Live music is on the agenda for Backstage because they are connected to live music venue The Norva. You can find all types of genres playing here and they even have music bingo during the week.
They are one of the best downtown Norfolk restaurants for pizza, subs, wings, and all your favorite bar food. Order yourself a spicy pizza, you will not regret it one bit. If you are looking for a fun time and delicious pizza in Norfolk do yourself a favor and head into Chichos Backstage.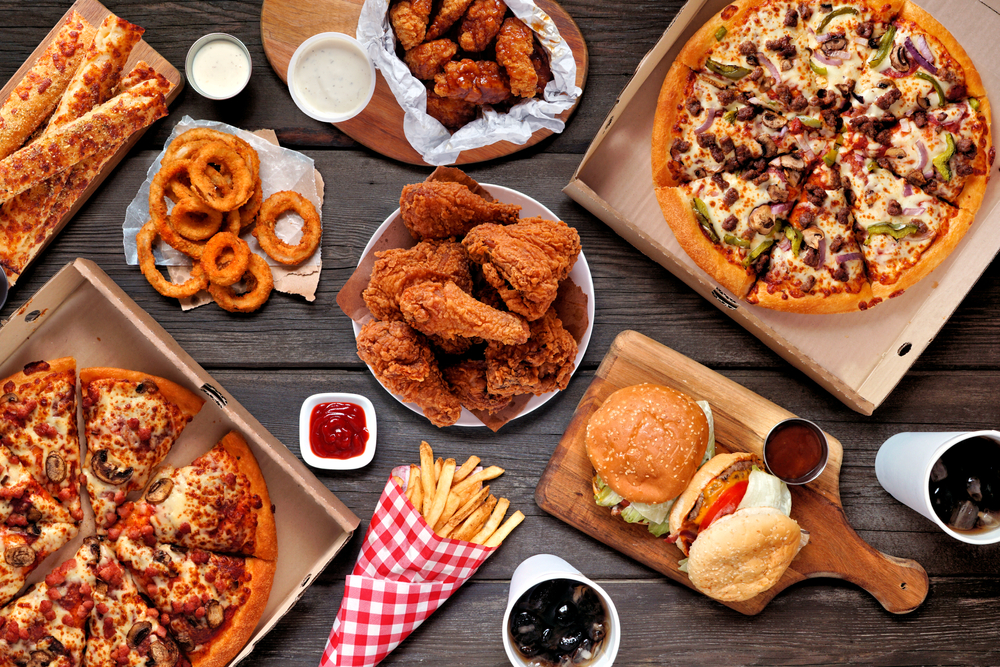 Maymar
Maymar is one of the most popular restaurants in Norfolk and they have been open for almost 30 years. Here you can find all of your favorite Filipino dishes. People love the variety of pancit, lumpia, and combo meals that are available to order. You can place your order to eat in or take out and they are open every day of the week, except Wednesday, starting at 11 am until 3 pm.
Most people take their orders to go because the inside dining area is very small. The lumpia here is always made to perfection. You should grab an order to go while you are there because they are so good. Maymar has been one of the best Norfolk restaurants for many generations and is not going anywhere, anytime soon.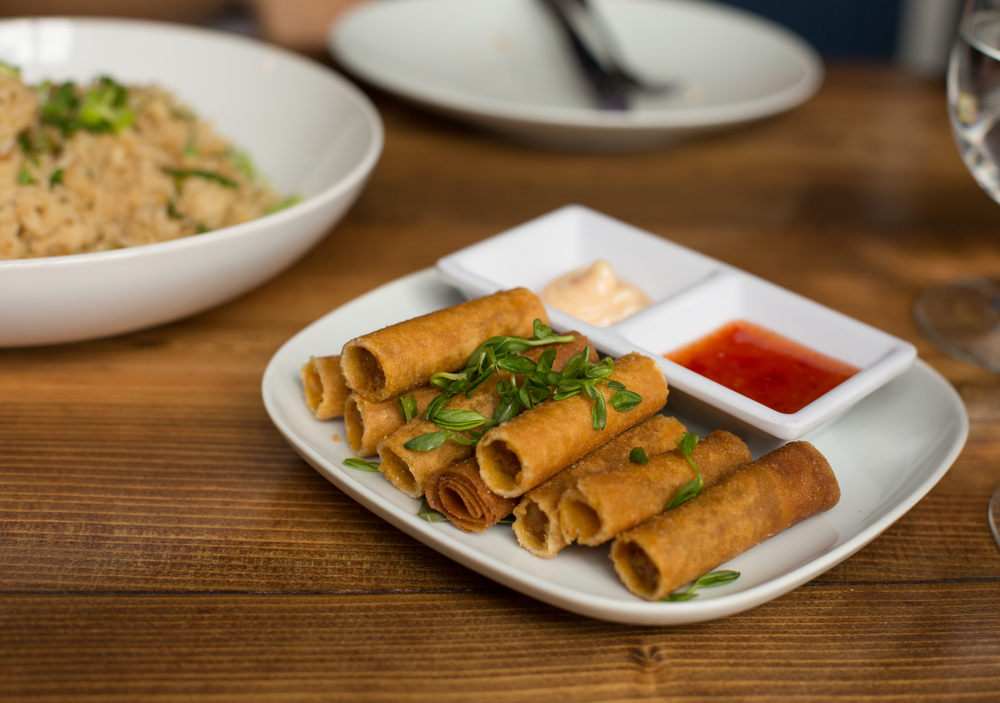 Razzo
If you are looking for what to eat in Norfolk and love Italian food, because who doesn't, then check out Razzo. Here you will find food worthy of fine dining in a casual and homey atmosphere. They are actually inside of an old Fire House out on Little Creek so you cannot miss it.
Order yourself any of the classic Italian dishes or try a freshly made oven brick pizza. They have plenty of other options for entrees like fresh tuna or a 12 oz New York Strip. It is best to try and make a reservation because they are only open from 5 pm to 9 pm and can get busy during the weekends.
Grilled Cheese Bistro
If you love cheese and bread as much as any normal person, then the Grilled Cheese Bistro is the spot for you. They are also one of the best downtown Norfolk restaurants on Granby Street. GCB was featured on Diners, Drive-ins, and Dives. This has made their popularity around the area grow even more. Even if you have been you can go back because they are always putting out new sammys. One of the most popular is the mac and cheese grilled cheese!
They are closed on Monday and Tuesday but open for lunch at 11 Wednesday and Thursday. They do stay open for supper on the weekends. Gluten-free bread and vegan cheese are available on request so everyone can come and enjoy a delioush grilled cheese together. They do get busy so if you are planning to go try and make it early so they do not run out!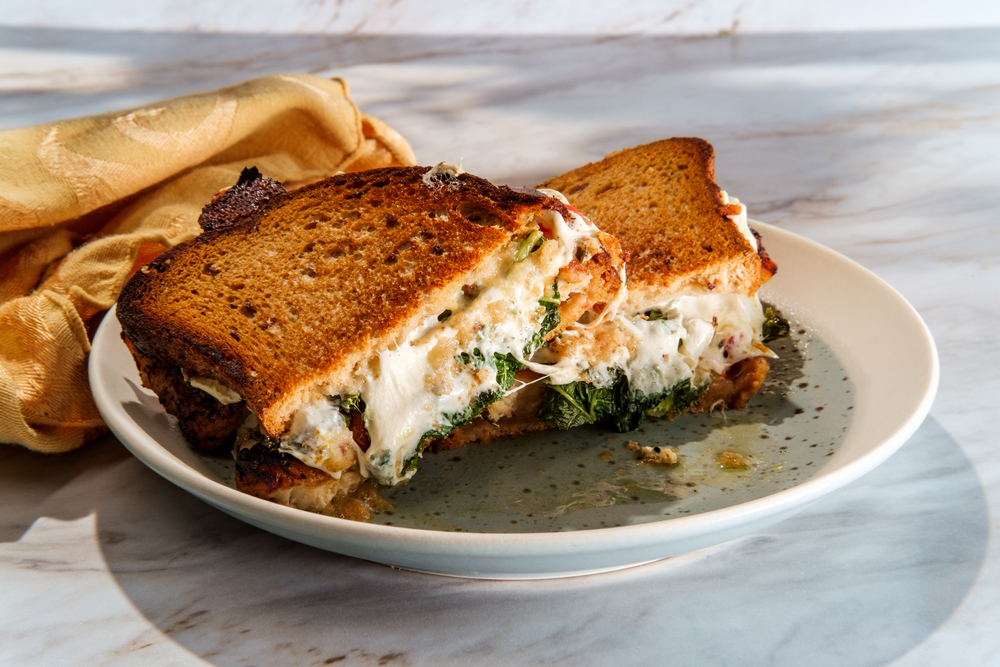 The Stock Pot
If you are looking for one of the best restaurants in Norfolk, head on over to the Stock Pot. Here you will find a large variety of southern cooking just like your momma does, but with a healthy twist. They are located inside the trendy Shelton Market downtown. Here you will find the best brunch in Norfolk with toasts, biscuits, Turkish breakfast, Spanish-style eggs and so much more.
They also have plenty of lunch options and specialize in soups and ramen bowls. Everything on their menu can be customized with plenty of vegan and gluten-free options. Don't skip the dessert menu either because everything is made in-house. Be sure to check out their website for special events. You do not want to miss this amazing place it is where to eat in Norfolk.
Waterside
Waterside in Norfolk is a melting pot of anything and everything you could want. Inside this beautiful building, you will find a restaurant by Guy Fieri, a local fudge maker, a country bar, a beer garden, a high-scale seafood spot, and so much more. They are open every day of the week for breakfast, lunch, and dinner.
Waterside has been a hot spot for good restaurants in Norfolk for many years. It has been refreshed in the last 5 years and is super modern. You can order from any of the restaurants and grab a seat in the middle with all of your friends. They have big screens that play local and national events. Plus, every day of the week they have a cheap eats menu. During the summer they always have live music and you can sit outside of the Blue Moon Brewery and listen. You do not want to miss out on checking out Waterside, it is one of the best restaurants in Norfolk.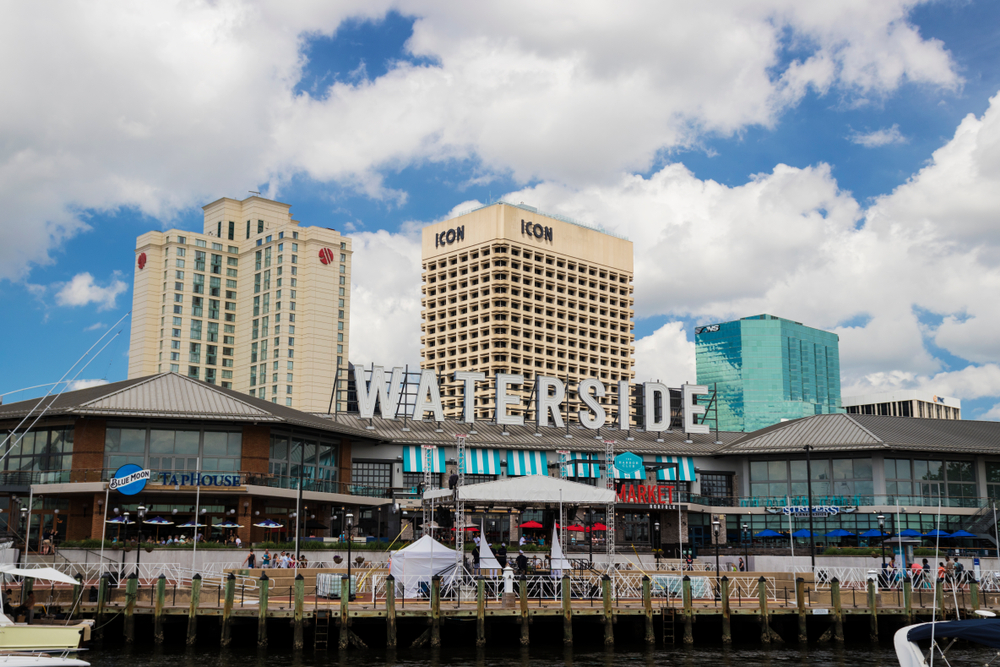 Handsome Biscuit
Next up is Handsome Biscuit, and they are the number one spot for the best breakfast in Norfolk. Every day their biscuit bakers are waking up early to make you made from scratch sweet potato biscuits. Then they pile them high with fresh ingredients. Most of the biscuits have a piece of perfectly fried chicken on top. They have opened up a second location in Norfolk because the O.G. one was getting so crowded. You will find one in the heart of downtown, and the newer location on the ODU campus.
Some of the local's favorites are the Hella Fitzgerald, Stevie, and the Bleu Blazer. Starting at 8 am every day you can grab your spot in line. There are picnic tables outside of the downtown location and plenty of seating inside the one on campus. You are going to want to try handsome biscuits at least once, they have some of the best food in Norfolk.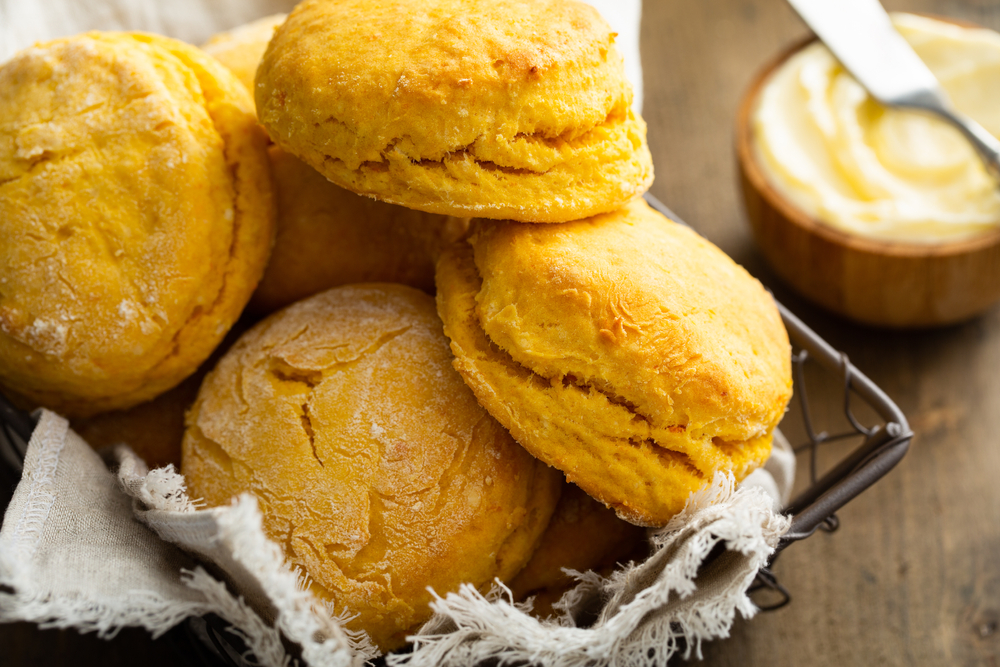 Doumar's in Norfolk
If you are visiting Norfolk you have to check out Doumars. They are one of the oldest running restaurants in Norfolk. Back in 1904 was when they first opened their doors. Today the same family runs it with the same classic recipes. Picture an old-school car hop place with burgers, shakes, and BBQ sandwiches. Some of the wait staff still roll around on skates when they bring your order out to the car.
They do have indoor seating as well. Doumar's is famous for being the first to invent the ice cream waffle cone, and you will the old-school machine displayed inside. Order a lime-aid or ice cream cone. You will feel like you have been transported back in time to one of the best restaurants in Norfolk.
Freemason Abbey
Up next is the beautiful Freemason Abbey. They are located in downtown Norfolk inside of an old church that was first built in 1873. It was refurbished over 30 years ago and today is a staple in the community. Although the building is very elegant they still have a casual vibe in the restaurant. You are welcome to show up in a suit and tie, or wearing jeans and a tee shirt.
They serve all types of dishes but are famous for their she-crab soup, crab cakes, and prime rib dishes. Dine-in or carryout any day of the week starting at 11 am. On Sundays, they serve a special brunch with bloody marys, mimosas, and all of your favorite brunch dishes. Freemason Abbey is one of the places to eat in Norfolk and their menu always stays affordable.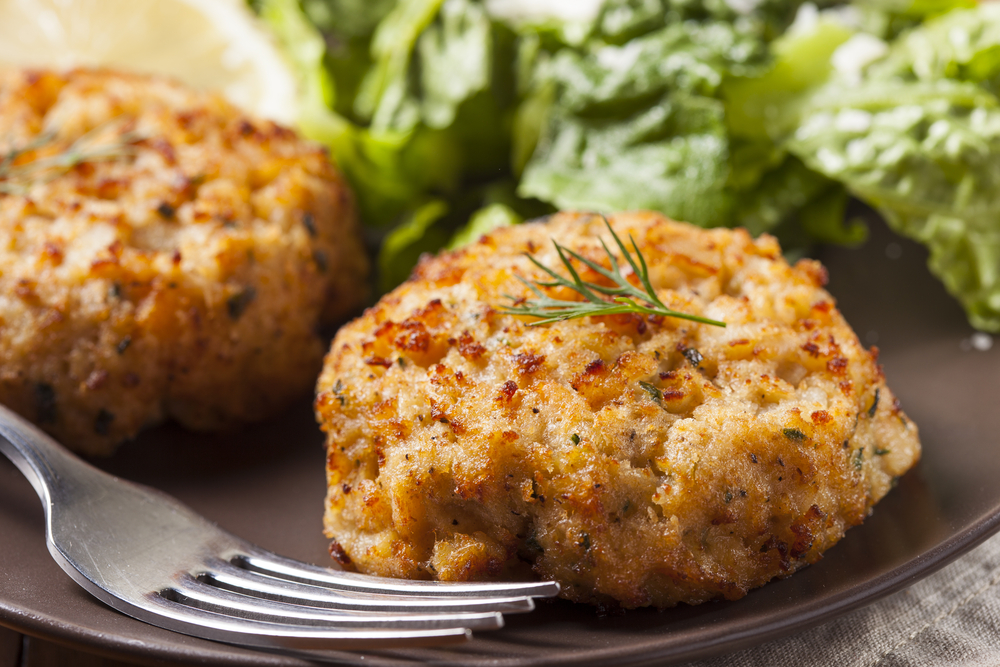 Luce
Luce has the best dinner in Norfolk if you are looking for authentic Italian food. The owner and Chef of Luce started his restaurant with a love of his Italian heritage and good, simple food made the right way. You will find dishes from all the regions of Italy with modern twists added in. You can also find a large variety of wine and cocktails here at Luce.
Some of the more popular dishes are the wild boar ragu and the lobster and Prosecco gnocchi. They are only open for dinner and it is best to make a reservation because they are small and very popular with locals and travelers. Luce never disappoints and is one of the best downtown Norfolk restaurants.
Dirty Buffalo
Dirty Buffalo originally opened on the ODU campus in 2012. It was a small joint and students' favorite for chicken wings, mac and cheese, and a place to watch their football teams. Since then they have grown and have two big Norfolk locations. One is downtown and one over on Little Creek BLVD by the Navy base. If you are looking for authentic Buffalo wings drenched in your favorite sauce then you will love Dirty Buffalo.
They also have amazing mac and cheese. And if you are feeling adventurous you can order what they call a trash can. It is french fries, mac, and cheese, and chicken all piled up together. It tastes so much better than it sounds. You will find the best lunch in Norfolk here, and they always have specials throughout the day.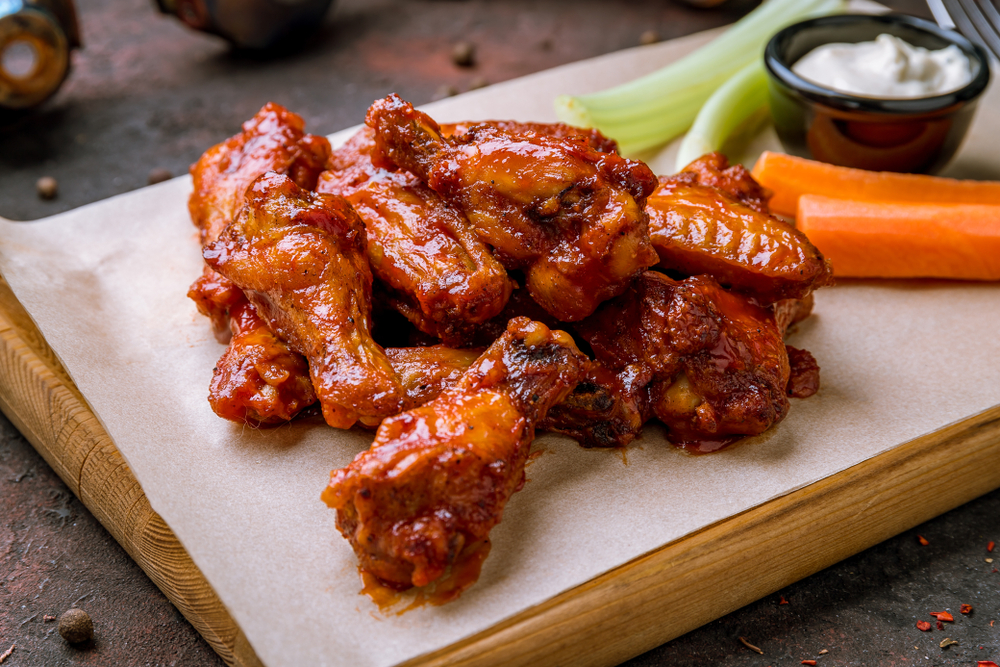 Lil Mamas Soul Kitchen
Looking for the best soul food in Norfolk? Head over to Lil Mama's Soul Kitchen, you will not be disappointed. Here they have fried chicken, collard greens, fried and grilled fish, and so much more. Lil Mama always seasons her food perfectly and you will not find better cornbread in all of Norfolk.
You can order yourself a sandwich, basket, or full dinner dish here. Most people get the food to go but they do have a few tables you can sit at. If you are searching for the best Norfolk food that won't break the bank and is full of soul then Lil Mamas Soul Kitchen is the perfect place for you.