Are you excited to check out some of the best beer in North Carolina? One of the very best things to do in North Carolina is to explore the incredible breweries that the state has to offer. North Carolina beer has really boomed in popularity ever since the percent alcohol allowance was increased in 2005. Today, you can find incredible beer breweries all throughout the Tar Heel State.

In North Carolina, you can find breweries from the Outer Banks to the Smoky Mountains. If you have special circumstances like needing a dog-friendly or kid-friendly brewery, fear not, you can find a brewery that is perfect for you. So, let's get started!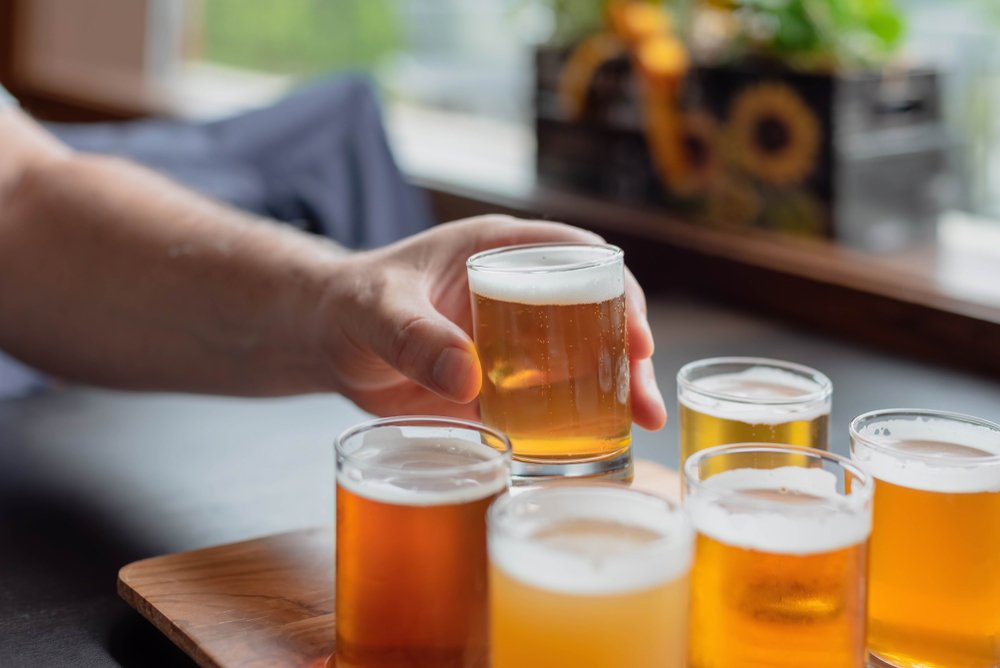 What is The Most Popular Beer in North Carolina?
If we are talking about the most popular beer overall, it is Bud Light all the way. However, in terms of craft beers, Beer Advocate shows that the CitraQuench'l from Heist Brewery in Charlotte ranks the highest!
How Many Craft Breweries are in North Carolina?
North Carolina has more than 380 craft breweries. In the south, the Tar Heel State has more craft breweries than any other state. The real question is, which is the best brewery in North Carolina? Keep reading and you can decide that for yourself!
What City Has The Most Breweries in North Carolina?
Asheville has the most breweries in North Carolina. In fact, they have the highest number of breweries per person which is wild! There are around thirty breweries in Asheville in both the city and metropolitan area.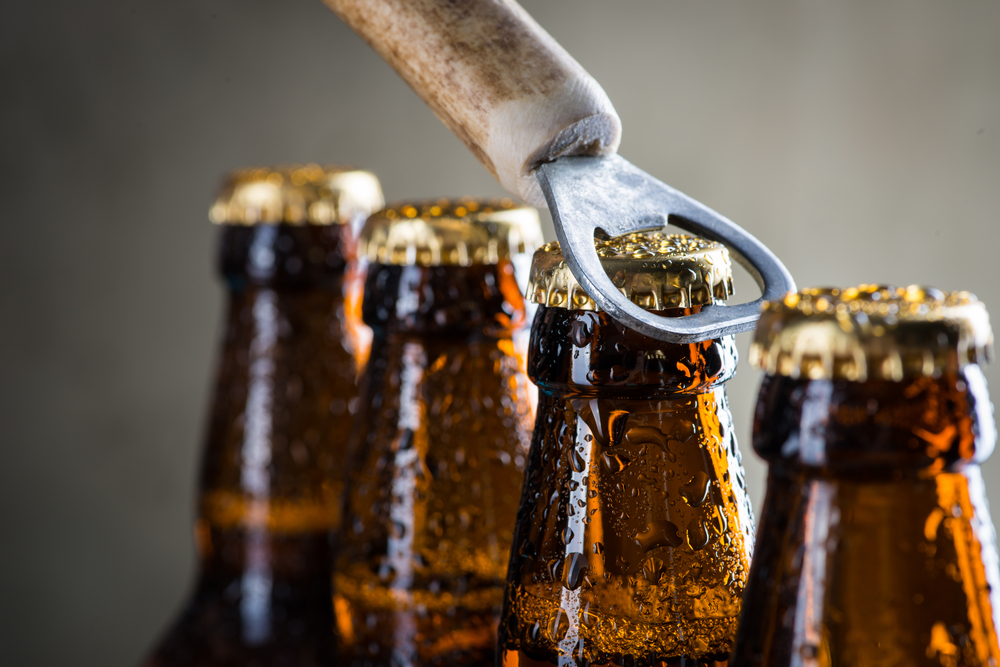 Best Breweries For Beer in North Carolina
Wicked Weed Brewing Pub
While on your journey to experience amazing NC breweries, you may be planning on checking out the best breweries in Asheville. That's a great idea! Visiting breweries is one of the best things to do in Asheville, NC. The Wicked Weed Brewing Pub is focused on funky and sour beers. It's actually the first brewery on the East Coast to do so!

At Wicked Weed, you can find some of the best beer in North Carolina. You will find beers like Appalachia IPA, Black Angel Black Sour, Coastal Love IPA, Light American Ales, Blonde Sours, and more. If you are wanting something super unique while you are there, try the Watermelon Fragon Fruit Blast sour craft beer.

If you are interested in breweries that also offer dining experiences, Wicked Weed is great for that! They host a dinner series called Cultivated Community that gives Asheville chefs a platform to showcase their skills. Each dinner comes with a cocktail and multiple courses. And the best part of that each dinner allows for a donation to be made to non-profits in the community.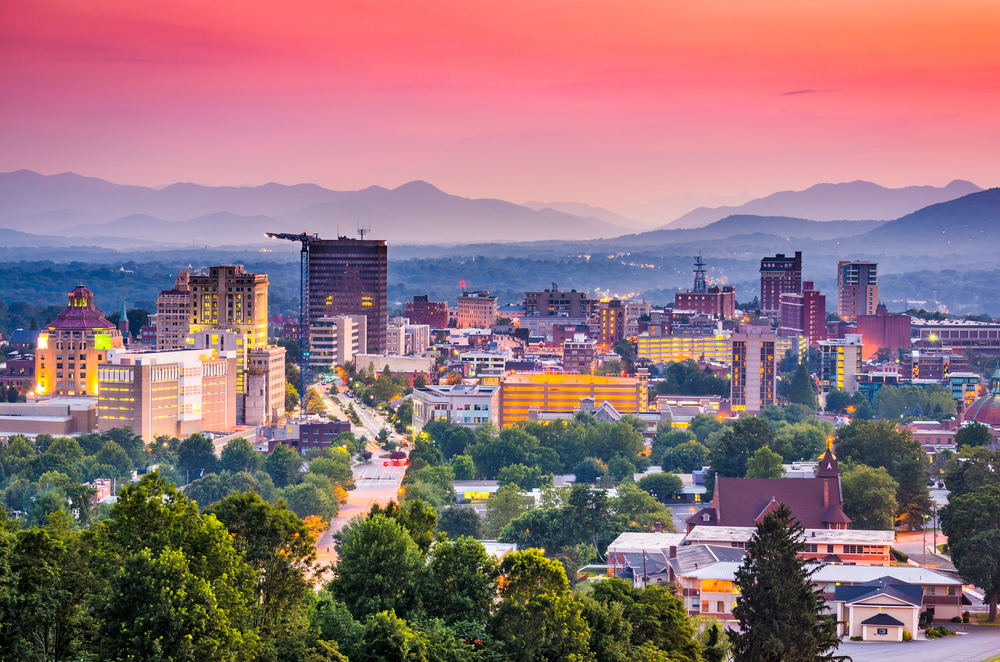 The Olde Mecklenburg Brewery & Biergarten
If you want to experience another one of the breweries in charlotte, The Olde Mecklenburg Brewery & Biergarten is a must! It is one of the largest breweries in North Carolina and also has some of the best beer in North Carolina as well. The eight acres beer garden is a plus as it offers a lively setting to enjoy the house brews.

When you arrive at the Old Mecklenburg Brewery, try the Copper Altbier, Captain Jack Pilsner, or the dark Fat Boy Baltic Porter! Many of their craft beers have received awards, including the Hornets Nest and their Mecktoberfest beer. The brewery hosts events throughout the year so be sure to check their website as you may get to take part in some awesome festivals during your visit!
Heist Brewery
Amongst the Charlotte breweries is Heist Brewery. When Heist opened in 2012 they started as a 10HL German Brewhouse. They have since expanded and are always working tirelessly to expand their offerings. From Hazy IPAs and fruited sours to pilsners and adjuncted stouts, Heist Brewery makes everything in small batches to ensure quality.

Other than being one of the best places to find great beer in North Carolina, they now have an amazing food menu as well! While the menu is always changing with the times, you can always find wood-fired specialties on the menu at Heist. Burgers, wraps, and sandwiches are their pride and joy and you can always enjoy the pub fare that they offer as well.

The industrial setting and chill patio make for the perfect place to hang out and enjoy a beer, or two… or three. The brewery is located in the Noda neighborhood of Charlotte and you will have many other restaurants, bars, doughnut shops, and attractions to check out while you are in the area. If you want to go full tourist mode, the Historic Rosedale Museum is just five minutes away.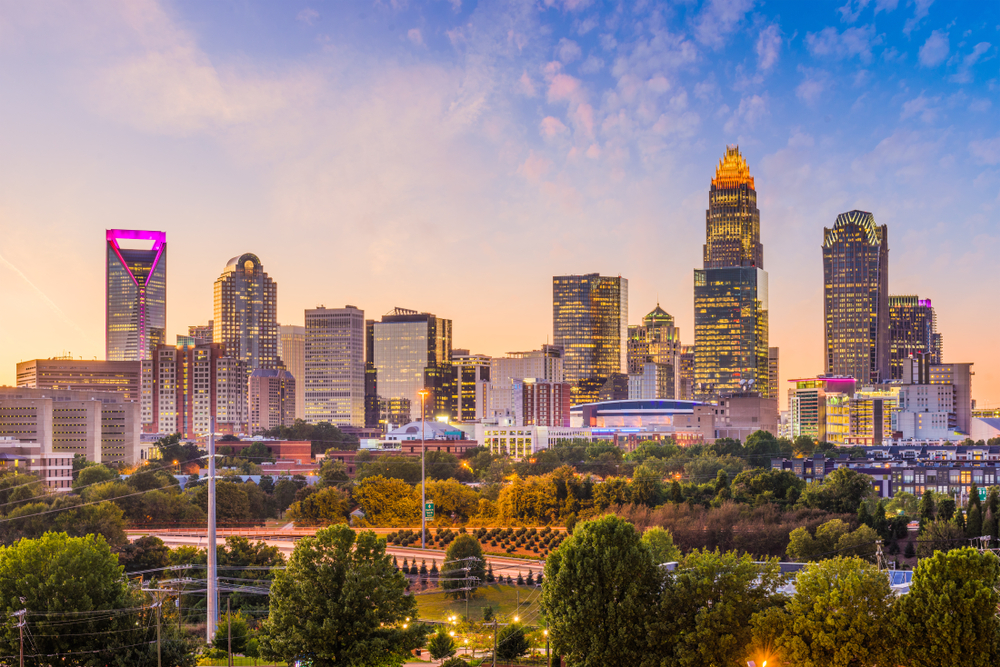 Crank Arm Brewing Company
When it comes to Raleigh breweries, Crank Arm Brewing Company is one of the best! The beers on tap at Crank Arm are out of this world (and have some pretty unique names and flavors too!) The Attack Position is an imperial fudge stout made with cocoa nibs and lactose, while the Darker Ways is a dark Saison made with blackberries, boysenberries, and black currants.

One of the exciting beers that they offer is the Half Baked Biker which is among the best beer in North Carolina. It's a sour beer made with peach, vanilla, lactose, and graham. When the leaves begin to change and you bring out your good flannel, order the Becky With The Good Bike; it's made with lactose and pumpkin pie spice ale!
Make sure to check out our list of the best restaurants in Raleigh for more inspiration!
Hillman Beer
Everyone looking for great craft beer in North Carolina will want to head to Hillman Beer in Old Fort, NC! You can find beers at Hillman with American, Celtic, Belgian, and German influences. Their Extra Special Bitter was the winner of the GABF Gold Medal winner; it's nutty and toasty with bitterness and caramel malt.

If you like something a bit sweeter, Hillman has you covered there too! They have an IPA made with grapefruit, pine, and berries, and they also have a Hazy Half-Back made with tropical fruits. (By the way, if you are looking for a brewery that is dog-friendly, Hillman definitely is! Just be sure the dog is on a leash.)

On the menu at Hillman, you have everything from small bites like pimento cheese dip or soft pretzels and larger dishes like a Reuben sandwich, fried buffalo chicken wrap, sandwiches, and BBQ burgers. Be sure to check the brewery website to see if the calendar shows any exciting events taking place during your planned visit.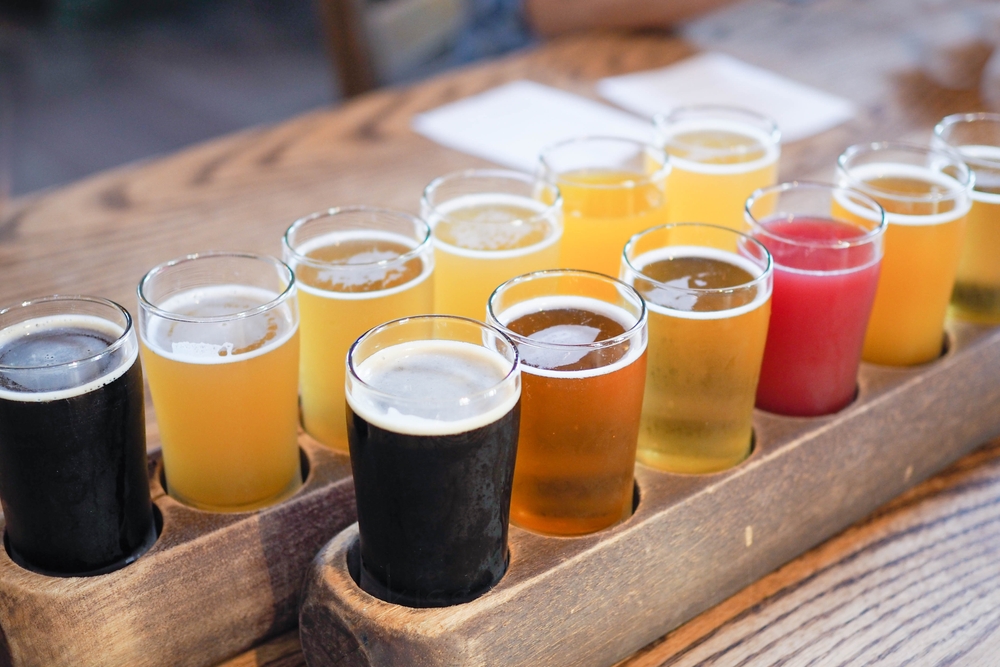 Beer Garden
Not only does the Beer Garden Charlotte have the most draft beer in North Carolina, but it is actually home to the largest selection in the world of draft beers in one restaurant! The selection has actually awarded the Beer Garden an unofficial Guinness World Record for having the most beers on tap. They have more than 430 beers!

There are beers at the Beer Garden from breweries all over the world, including many North Carolina breweries. Other than the impeccable selection of beers, the Beer Garden also has a huge menu full of elevated pub food and entrees for you to choose from. You will find everything from poutines, beer-battered pretzels, fried shrimp, pizzas, mussels and fries, salads, burgers, and more!
Blowing Rock Ale House
Blowing Rock Ale House has an amazing menu to accompany its selection of beers. There is an incredible Carolina Bison Burger that comes topped with tomato jam, bacon, smoked mozzarella, grilled onions, and stout glaze on a brioche bun. Of course, you will find other options like tacos, seafood, vegetarian options, salads, and more as well.

If you want beer in North Carolina that is held to very high standards, Hillman is the place to be. They strive to create not only a unique experience but one that is held to the highest standard of brewing. Proudly made with fresh mountain water, this craft beer is made with love and keeps everyone who drinks it connected to the beautiful Blue Ridge Mountains which are crucial to its creation.
Black Mountain Brewing
North Carolina breweries are plentiful. However, if you want one near Asheville, check out Black Mountain Brewing. Some of the best beer in North Carolina can be found here at Black Mountain. They also have fine wine and cider too!

Their Lime Agave is a bright citrusy and sweet agave balance with ginger heat while their Hibiscus Lavender is bright and tart with honey, vanilla, and lavender. With unique beers like these and others like their Brains For Dinner which is a zombie-inspired sour made with rum-soaked French Oak, passion fruit, and lime, you are sure to find an exciting drink that you will be talking about for days.

Black Mountain Brewery also has fun events each week to make your time spent there even more memorable. Live music happens frequently, and there is even a chess club where all skill levels and ages are welcome to play!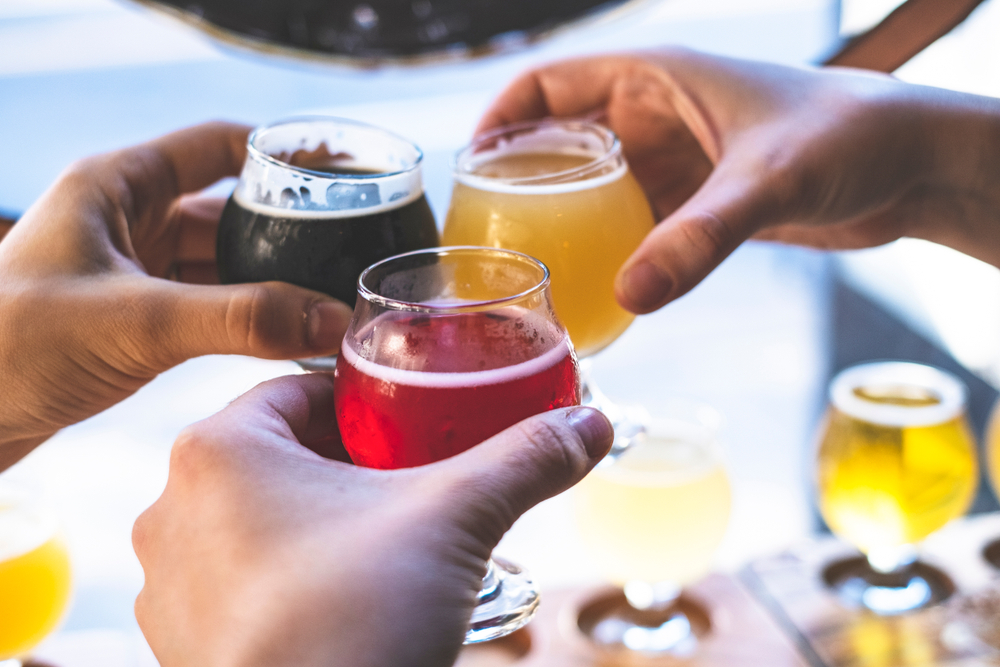 Brewery 99
The beers at Brewery 99 in New Bern are among the best beers brewed in North Carolina. Located on Pollock Street, Brewery 99 offers live music, beer flights, sunset bar days, to-go growlers, and fun events like food truck days and beer church. It is a relaxed experience that makes you feel like you are simply hanging out in your backyard with friends, except you have all the benefits of visiting a stellar brewery.

Brewery 99 has a variety of beers to suit your taste. The Hideout Oatmeal Stout is their darkest beer while their Phase 99 which was perfected during the lockdown, is their lightest beer. Being the first brewery to open in Craven County in 2015, this brewery prides itself on providing a variety of quality beer in North Carolina that is made using local ingredients.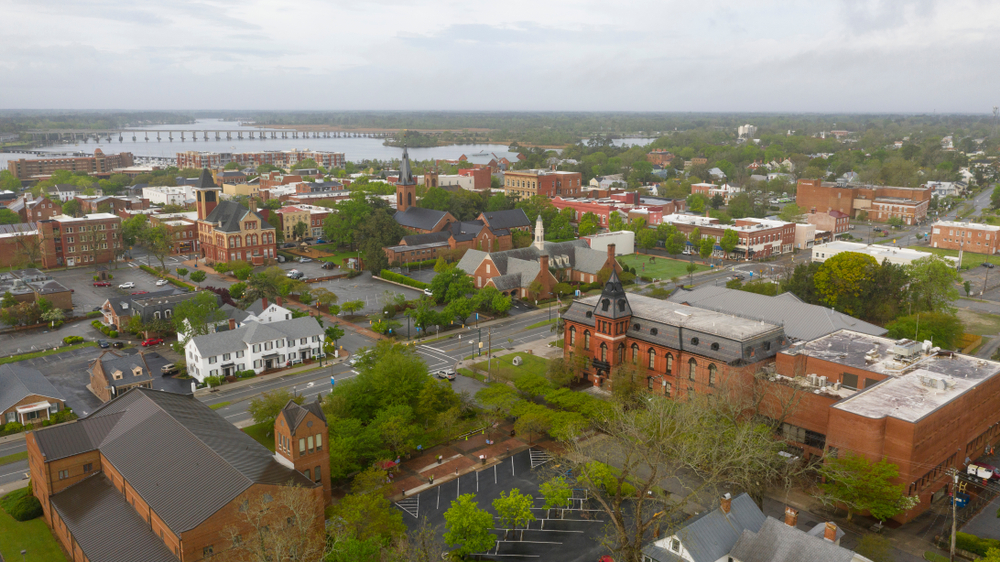 Joymongers Brewing Co.
This Greenboro brewery is very accurately named. A joy monger is someone who can put on a great party and bring joy to people. At Joymongers Brewing Co., you can find beers like the Raspberry Tart which is made in foeder tanks using two different yeast strains and gives a bright and tart yet mildly earthy raspberry taste.

Then, there is also the Mac's Brown Ale which tastes of biscuit, chocolate, and nutty flavors, and the Belgian Wit which is a pale and hazy Belgian Ale made with orange peel and coriander. The unique drinks at Joymongers are part of what makes it one of the best breweries in North Carolina.

Be sure to check the brewery's calendar of events as you may be able to see some incredible performances or participate in fun activities during your visit. They have everything from live dog adoption events and live music to bingo and pilates classes! These awesome offerings in combination with serving up some of the best beer in North Carolina make Joymongers an incredible place to visit in Greensboro!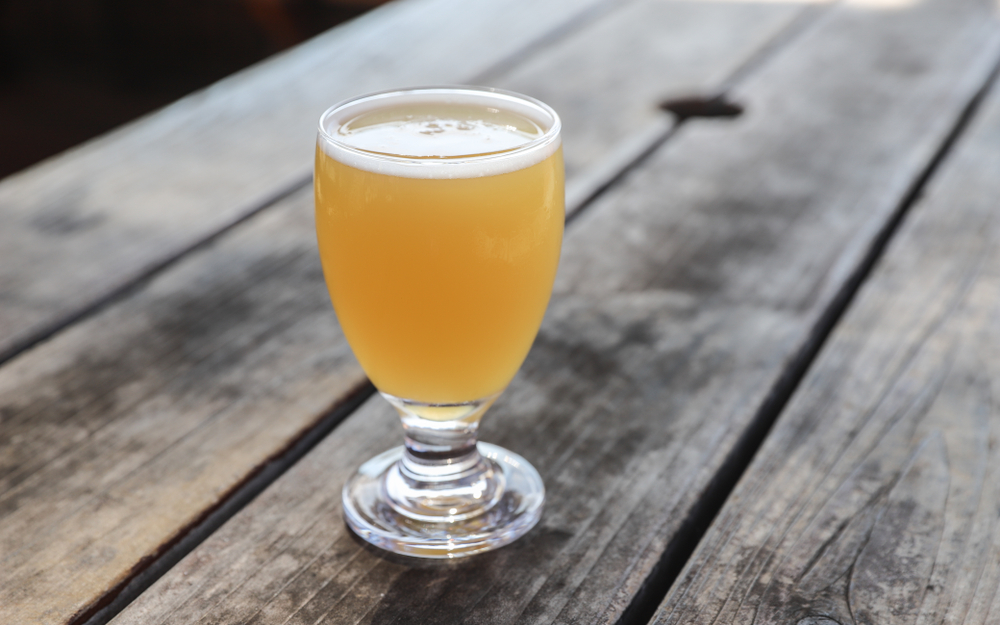 Nantahala Brewing
This Bryson City brewery is one of the most popular places to grab a beer in North Carolina. With tours, tastings, and regular live music, you are sure to love Nantahala Brewing. In fact, it is one of the best things to do in Bryson City, North Carolina!

The brewery sits in the shadow of the Great Smoky Mountains National Park and while it doesn't serve food, all guests are encouraged to bring food from home or from town to enjoy while they have drinks at the brewery. While their craft beer may draw you into the brewery, there are more than thirty other beers on tap, and liquor as well.

Another exciting thing about this brewery is that they love a good time! Want to tailgate in the parking lot? Bring it on! Want to have a cookout on their deck while listening to some great music and sipping on one of their craft beers? Bring it on!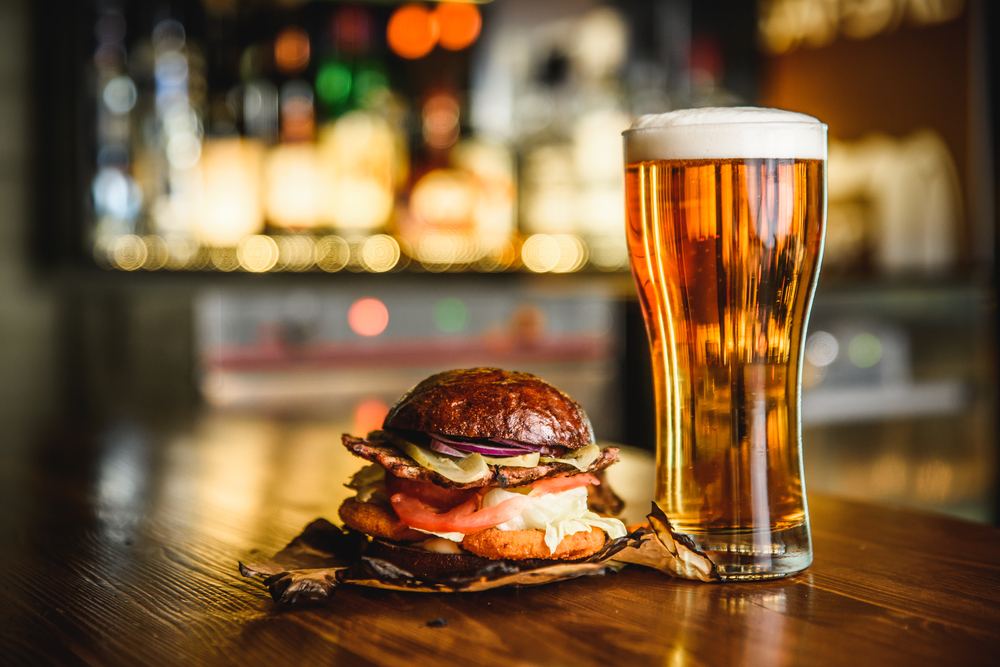 Fiddlin' Fish Brewing Company
If you are looking for breweries in Winston Salem, swing by the Fiddlin' Fish Brewing Company as it is one of the best North Carolina craft breweries. Offering some of the best beer in North Carolina, the Fiddlin' Fish Brewing Company has an incredible Black Mountain Chocolate Stout that is made with fresh roasted cocoa nibs and lactose.

Some of the other exciting beers at the Fiddlin' Fish include the That Fish Cray New England IPA which is packed with Citra and Amarillo, the Passionfruit Pineapple Guava Slushie which is brewed in-house and packed with tropical fruit, and the Raspberry Currant Wild Sour which is a deep Fuschia color and tastes both fruity and tart.

Fun events and activities are held at the Fiddlin' Fish including to-go Thursday, trivia nights, flight nights, live music, running club, biking socials, holiday events, and more! This brewery is super popular and the parking lot frequently is full. If you need additional parking, you will find an overflow parking area across the street from the brewery.
Don't forget to check out our list of the best restaurants in Winston-Salem too!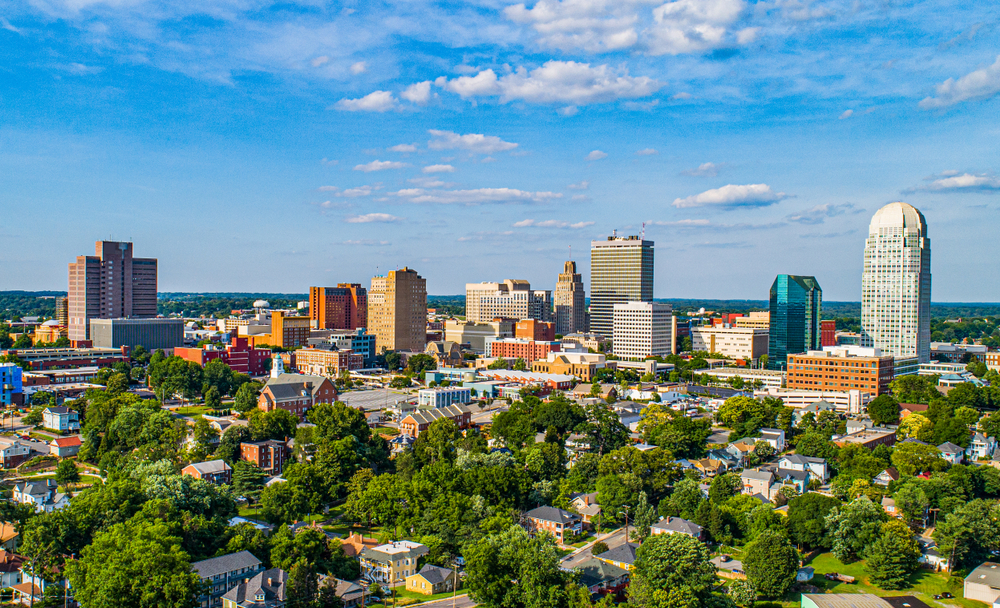 Highland Brewing Company
Who doesn't love the breweries in North Carolina that offer tours? The Highland Brewing Company offers tours that are totally immersive. If you are over twenty-one and have 50 minutes, consider taking a tour of the brewery. You get free samples and are educated on the history of the brewery during the tour. Keep in mind that closed-toe shoes are required and pets are not allowed on the tours.

Beer in North Carolina has changed a lot over the years and the uniqueness of the beer served at Highland is something that you won't want to miss. You will find mainstays as well as beers that release with the seasons including the fresh and fruity Peachful, the Marzen Lager Clawhammer Oktoberfest, and the Rustic Ridge IPA.
Front Street Brewery
North Carolina microbreweries are growing in popularity and one of the best places to get beer in North Carolina is at the Front Street Microbrewery. They offer house beers and elevated pub grub alongside daily tours in an eclectic environment. Other than great food and beer, they also have bourbons and whiskeys as well.

Having been in operation for more than twenty-five years, they proudly serve 14 beers on tap, more than 460 whiskeys and bourbons, and have accumulated more than 100 awards for their craft beers! Their craft beers include a Dram Tree Scottish Ale, a Riptide Raspberry Wheat Ale, and an Amberjack English Ale.

Their amazing menu includes things like pub fries, pulled chicken nachos, buffalo fried shrimp, and fried green tomatoes with pimento cheese. Alongside their menu offerings, you will be given recommendations about which of their craft beers go best alongside the menu items.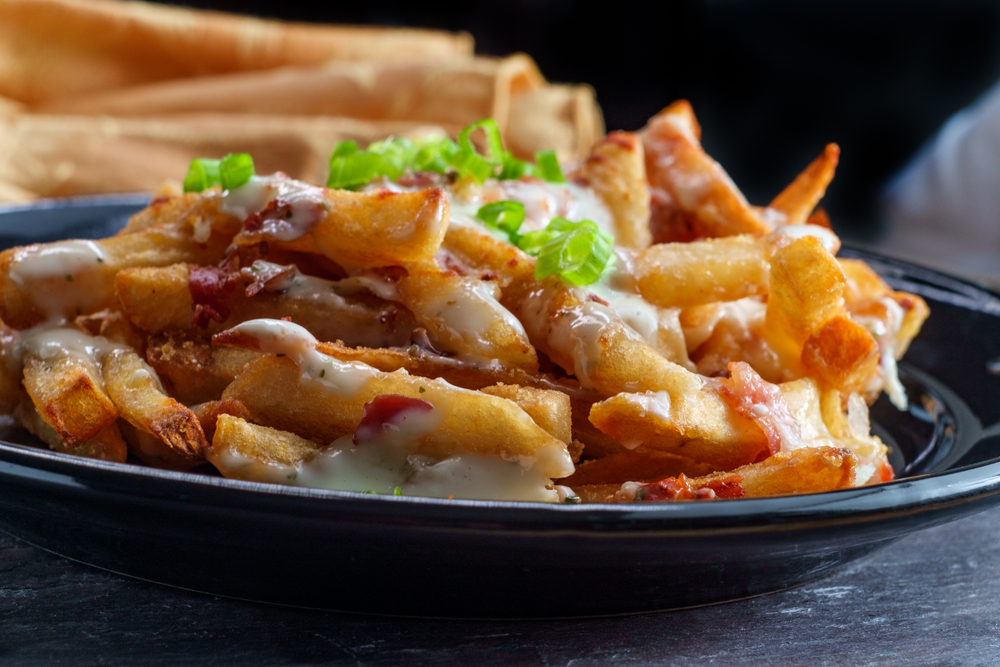 Guidon Brewing Company
Guidon Brewing Company is a Hendersonville brewery that is actually one of the best NC brewers that you will come across! It is a veteran and family-owned company that is passionate about creating incredible craft beer. With influences from the family's German roots and from the military, this brewery is a unique combination of features that you don't normally see at breweries.

They put forth a lot of effort to achieve Gemutlichkeit which roughly translates to an enjoyable and welcoming atmosphere in German. Guidon is pronounced Guide On and is a type of flag used in the military; one of these flags is used as the logo for the brewery.

When it comes to beer in North Carolina that has deep variety and flavors, Guidon is the place to be. They have American, English, Irish, and German styles of beer. Their stout is made with a strong malt character along with roasted malt flavors and chocolate served with nitrogen while their American IPA is made with citrus and floral components. You will find wine, seltzer, and cider there as well.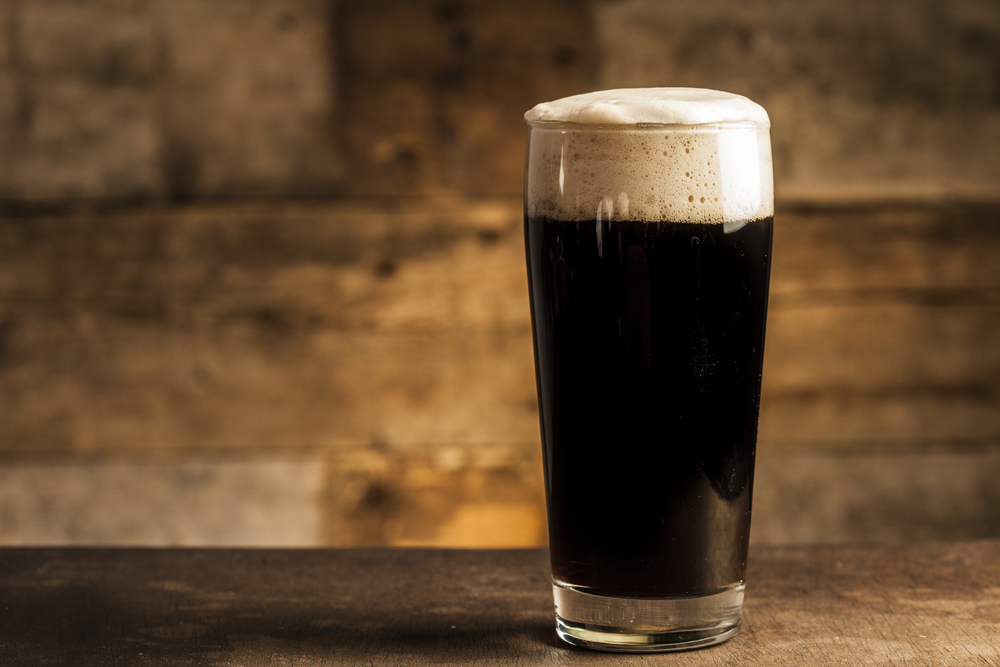 On this North Carolina breweries list, you have seen a bit of everything. From world records and awards to one-of-a-kind flavors and shocking combos, the beer in North Carolina is out of this world, and trying some of these remarkable flavors and drinks is something that you will definitely want on your NC bucketlist! So tell us, which of these breweries will you visit first?