You don't have to look far to find the best things to do in Norfolk VA! Strategically located in southeastern Hampton Roads in Virginia, Norfolk is actually one of our nation's fastest-growing ports. Not only is it home to the world's largest naval base, but it is also the North American Headquarters for NATO!
Norfolk has a storied history thanks in part to its position along the Atlantic Ocean. Once a strategic military and transportation point, many railroad lines started here. Today, that positioning on the water attracts tourists with many miles of riverfront and bayfront property including beaches on the Chesapeake Bay!
USA Today actually named Norfolk as one of the Top 10 Booming Downtown. A retail and financial boom translates into excellent nightlife, shopping, and culture! Norfolk's vibrant food scene was developed by talented chefs and ambitious restauranteurs.
Don't forget to check out some of our favorite restaurants in Norfolk from seafood to brunch!
Because it is home to the world's largest naval base, the locals are incredibly diverse. Tourists come from all over the world for Norfolk's museums, art galleries, boating, fine dining, and many other outdoor activities!
You know what they say, Virginia is for lovers. Take our advice and visit one of the most historic cities in American history. We guarantee you'll have a blast with all the wonderful things to do in Norfolk VA.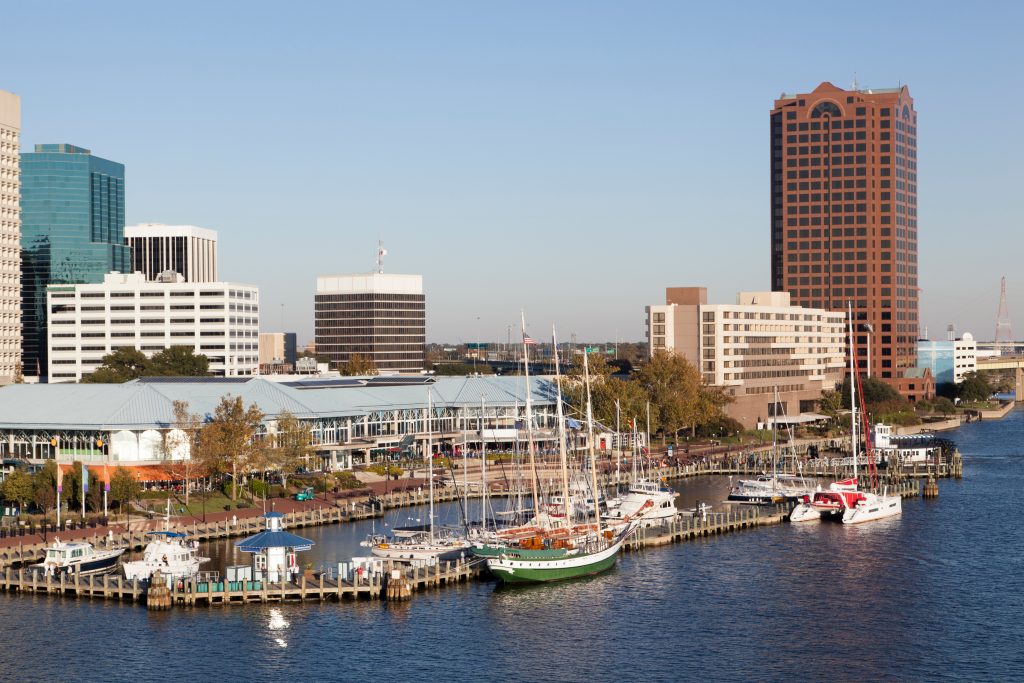 14 Best Things To Do In Norfolk VA You Shouldn't Miss
Norfolk Botanical Gardens
When it comes to all things nature, the Norfolk Botanical Gardens are one of the best things to do in Norfolk VA. The largest botanical gardens in the state powered by 100% renewable energy, you'll love walking through the flowers and getting in touch with nature.
The Gardens host over 175 acres to explore with 14 miles of paths to explore. You'll be able to see beautiful collections of flowers like roses, camellias, and crepe myrtles. With areas like the popular Butterfly House and the 3-acre Children's Garden, this is one of the things to do in Norfolk with kids!
The Gardens are surrounded by water on three sides making them one of the only gardens in the country that can be accessed by foot, boat, or tram! Once you arrive, you can choose from 60 different gardens to experience: something for every season and taste.
Some gardens focus on one plant or showcase styles from all over the world. Others are perfect for reflective contemplation, yet you can still find others that provide sensory overload with colorful flowers. Try one of the areas where nature is allowed to rule where you can see local birds and wildlife.
We recommend bringing a reusable water bottle with you, as the Gardens do not sell bottled water on the grounds. There are many cold and filtered water refill stations throughout the Garden.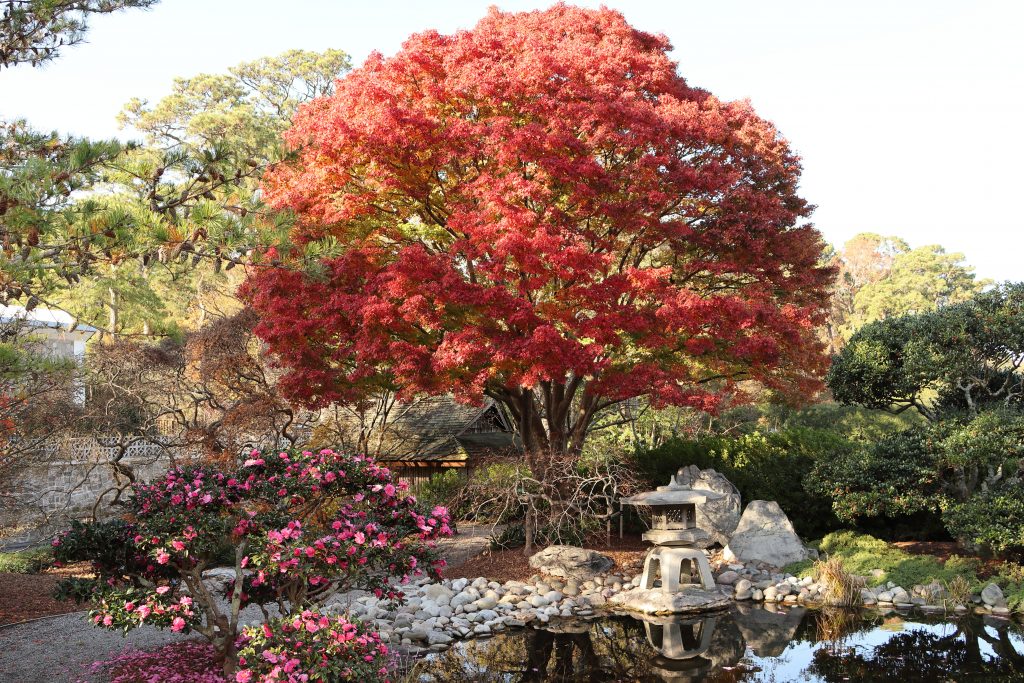 Chrysler Museum of Art
The late art critic for the New York Times, John Russell, once said that the Chrysler Museum of Art boasts a collection "any museum in the world would kill for." That is why we recommend the Chrysler as one of the best things to do in Norfolk VA.
The Chrysler Museum of Art holds over 30,000 pieces of art between their traveling exhibitions and permanent displays. You'll find glass, decorative, photography, modern, contemporary, American, European, and ancient collections, with hundreds if not thousands of pieces in each collection.
Current collections that have moved through the Chrysler most recently include the works of Alma W. Thomas, Edward Steichen, and Robert Davis. Most all of the pieces can also be viewed online on the Chrysler's website!
Families with small children can get their little ones engaged with art with the Chrysler Coloring Sheets. Print or open PDFs of the Chrysler's works in a coloring app, and then share your creation online with the #ChryslerColors hashtag!
Inside, you can also find the Perry Glass Studio that holds demonstrations every month in glass blowing. You'll love learning how glass works of art are created! Then you can even take glass blowing classes for beginners!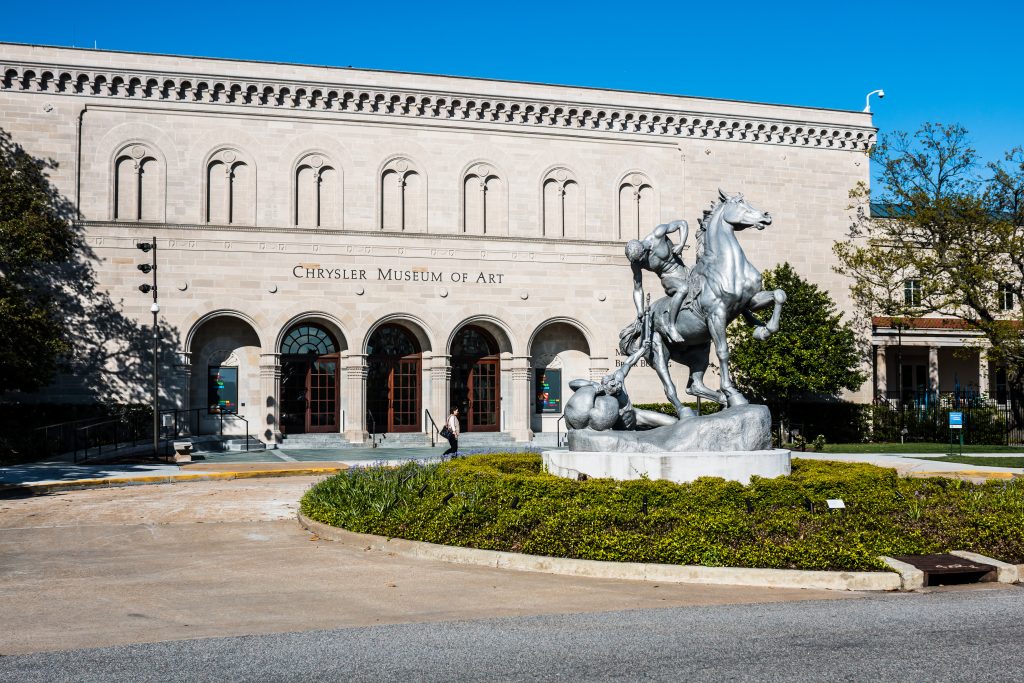 Nauticus National Maritime Center
If you love the ocean or just want to learn about the impressive power of the sea, then the Nauticus will be one of the best things to do in Norfolk VA! Right on the Elizabeth River, the Nauticus provides educational fun and learning for the whole family!
From a distance, Nauticus looks like a toy perched on the largest Naval base in the world. Don't be fooled by its whimsical exterior. Inside you'll find more than 150 exhibits including computer interactives, films on a gigantic screen, exotic aquaria, touch pools, and even shark petting!
You'll enter on 70-foot gangplank over the water to a covered deck. Once you enter into the "Wonder Hall" with skylights, you'll take the sloped people mover through bulkheads to view the exhibits. Everything is in an open, 50,000 square foot loft space. It even provides balcony views of the harbor below.
Best of all, there's no admission fee to see it all, making it one of the best free things to do in Norfolk. Expect to spend at least one to two hours here, as there's a lot to see. You might even want to take some time just to explore the harbor outside!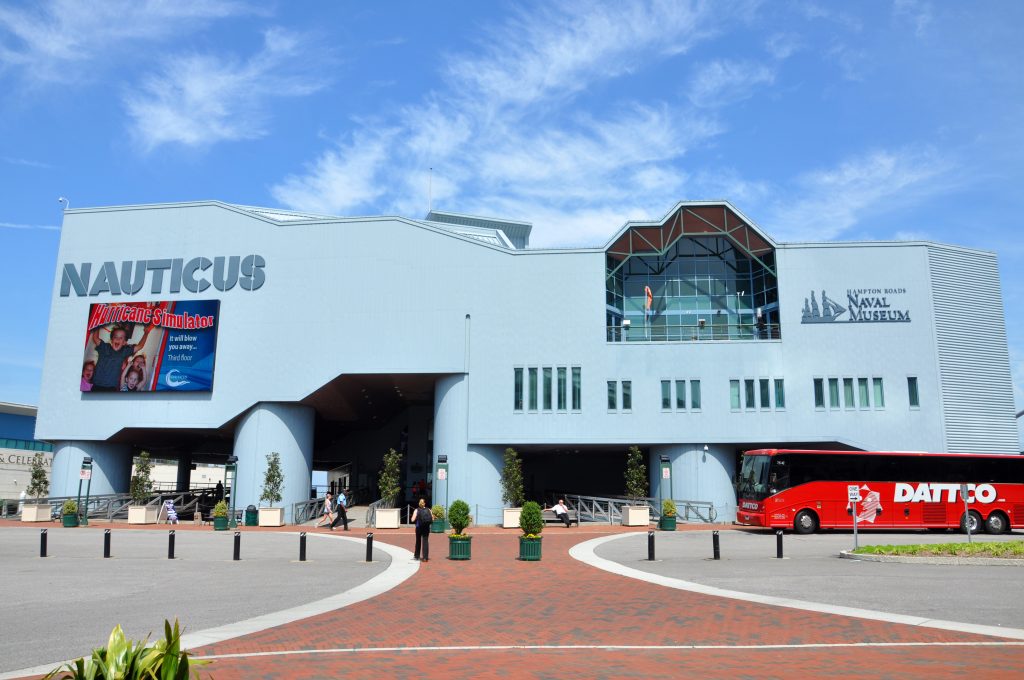 Hermitage Museum & Gardens
For an eclectic day of history, arts, and creativity, you can go wrong with a visit to the Hermitage Museum and Gardens! One of the best things to do in Norfolk VA, you'll get a little bit of everything when touring this historic home!
The 20th Century house doubles as a museum with a world-wide collection of art. It is still surrounded by twelve acres of formal gardens and natural woodlands. Originally the summer home of William and Florence Sloane constructed in 1908, today you can tour the grounds and home itself!
Self-guided tours are available to take with informational pamphlets, but we enjoyed the grounds more with a physical guide! You can take a tour of just the house or just the gardens, but we recommend taking a tour that combines both aspects of the grounds!
The Hermitage Visual Arts School offers classes during the summer that are perfect for beginners to art! Through Ceramics classes, you can learn to use a pottery wheel and make mugs. You can even make your own creations in an intermediate class!
In the Handmade Papermaking and Pulp Painting course, you can learn to make your own paper from upcycled materials! Make greeting cards or a work of art to frame. In Hands-on Garden Workshops, you can learn to plant small trees, shrubs, and even perennials!
American Rover
When you're a city whose history is rooted in the waterways surrounding it, it doesn't make sense not to set sail! On the American Rover, one of the best things to do in Norfolk VA, you'll hit the waves on a 125-passenger sailing schooner.
Take a daytime or sunset cruise that take you over the smooth waters of the Elizabeth River and the Port of Virginia. You can help hoist the sails, take a turn at the helm, or just enjoy the view as your captain points out the attractions on the historic Norfolk Harbor.
The Two-Hour Harbor Cruise sails through the afternoon. Most popular for children and families, you'll love seeing the sights of Norfolk Harbor in the glittering sunlight. Enjoy the Downtown Norfolk and Portsmouth skylines, Battleship Wisconsin, and private shipyards.
Adults, couples, groups of friends, and companies tend to favor the Two-Hour Harbor Cruise. On this sunset cruise, you'll learn this is the most romantic way to see the Harbor and the light cascading over the waves. You'll also enjoy lives music and cold beverages from the bar while you take in the views as night falls.
Harbor Park
Rated by Baseball America as the best minor league stadium in the United States, Harbor Park is one of the best things to do in Norfolk VA. Nested on the Elizabeth River, Harbor Park is home to the Norfolk Tides, the Triple-A Affiliate of the Baltimore Orioles baseball team!
Harbor Park boats 12,067 seats, 20 luxury suites, two TV broadcasting booths, and even a 300-seat restaurant. This stadium may be minor league, but it's made for the majors! There's even a picnic area for private parties and concession food and beverages for stadium guests.
Even if you're not a Baseball fan, there's still plenty to do at Harbor Park. Harbor Park is also home to Norfolk High School's football games, notably the championships! Harbor Park is also a bustling concert venue for high profile groups.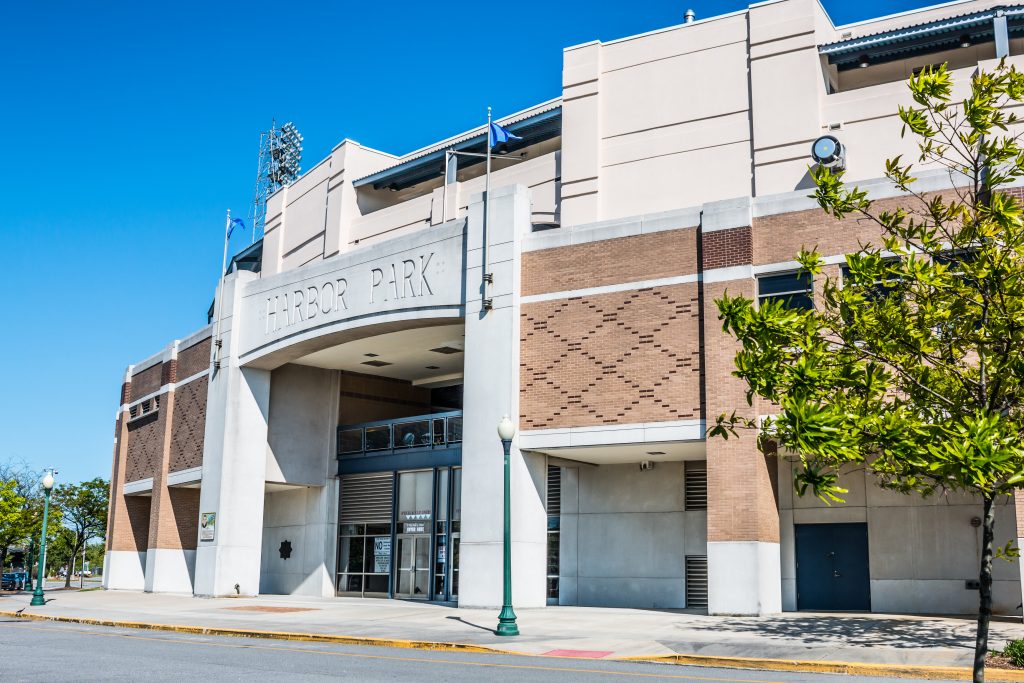 Doumar's
Imagine a world where every single day is Ice Cream Day. That's what you get when you visit Doumar's, one of the happiest things to do in Norfolk VA. A fabulous ice cream parlor, Doumar's is responsible for the waffle cone, having produced the first in the world.
Doumar's makes ice cream, shakes, and sundaes the way your grandparents remember them when they were young. Like we said, Doumar's created the waffle cone and they uphold their traditions. You can even see the four iron waffle machine from 1904 on display.
It's not just about ice cream at Doumar's. They also make North Carolina-style barbecue, limeades, and hamburgers too. You'll be tantalized by the juicy, delicious barbecue in the window and eventually order an orange freeze to wash it down.
Doumar's is so iconic, it has been featured multiple times on Food Network. You might recognized their dishes from shows like Diners, Drive-Ins, and Dives hosted by Guy Fieri or on the Rachael Ray Show. You'll have to stop in to decide if Doumar's is worth the hype. Spoiler alert: it is.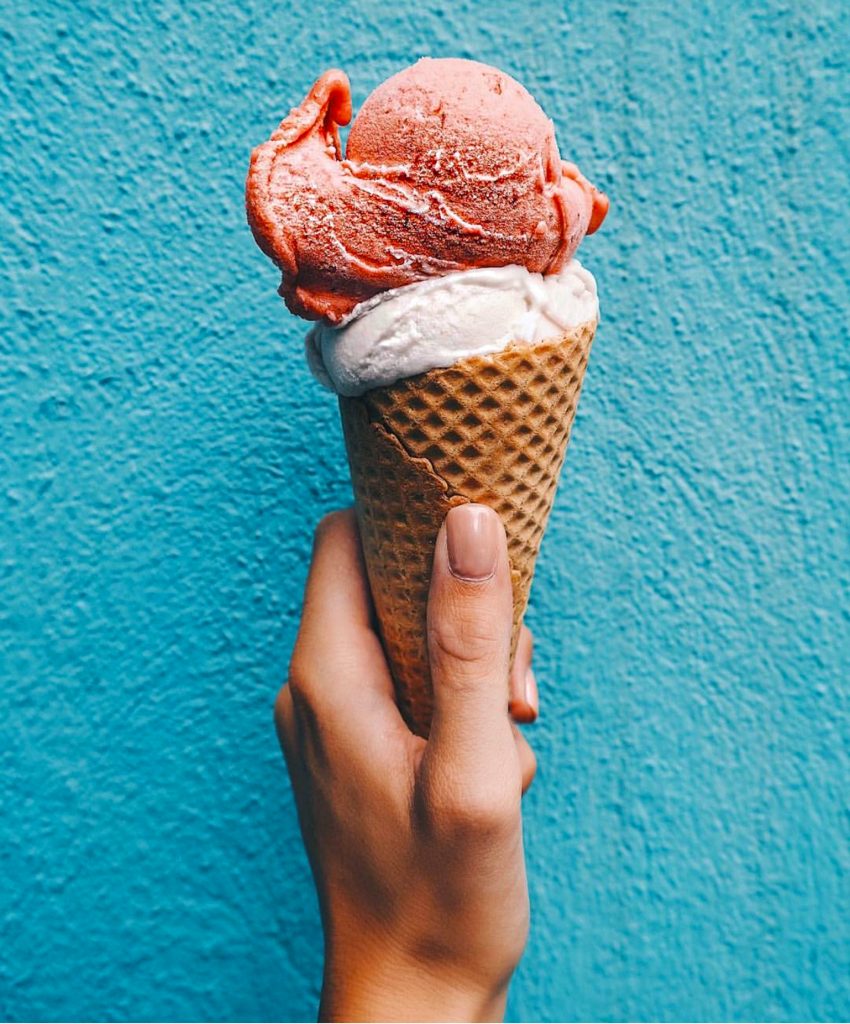 Mermaid Factory
First of all, with a name like the Mermaid Factory, you have to know you're in for a good time! One of the favorite things to do in Norfolk VA, you'll love making crafts and browsing the art at Mermaid Factory!
At the Mermaid Factory, you're getting a unique gift shop and a "paint your own" art studio all in one! It doesn't matter if you're looking for a fun way to spend the afternoon or just looking for a place to pick up that souvenier for a loved one. This is your one stop shop!
Paint a mermaid, handmade of plaster in Coastal Virginia. The ideal blank canvas, you can use acrylic paint, glitter, and other embellishments to decorate your mermaid! Even if you don't have time to paint your mermaid on that day, you can take home a "to go kit" that double as great gifts or fun rainy-day activities!
Hunter House Victorian Museum
For you history buffs or fans of yesteryear, you can now transport yourself to the Victorian Era. To get a glimpse of another time, visit the Hunter House Victorian Museum, one of the best things to do in Norfolk VA.
The Hunter House Victorian Museum preserves the human stories of the late 19th and early 20th century life through the historic house, which now functions as a museum. Through the collections of the Hunter family, you can look through the lense of their everyday experiences.
It's not just all history, either. While you can take tours of the house itself, you can also attend afternoon teas, lectures, literary programs, community partnerships, craft shows. Every once in a while, you can attend a Murder Mystery Feature, an immersive experience with actors!
One notable new exhibit is Victorian Pastimes: Games of Yesteryear! Inspired by Hunter House's extensive puzzle and game collection, you can see the transformation and evolution of the American board game industry. It also shows how gaming in the home became a comfort during times of hardship.
Battleship Wisconsin
We've already talked about the Nauticus National Maritime Center. Perched on the largest Naval Base in the world, you would also expect to see some pretty big ships too, right? Well at this extension of the Maritime Center, you can.
Visiting the Battleship Wisconsin is one of the "must" things to do in Norfolk VA. Berthed at Nauticus, the Wisconsin is one of the biggest and final battleships ever built by the U.S. Navy. You can tour and even rent out areas like the main deck, the fan tail, Admiral's cabin, and even the gun turret!
If a day touring the Wisconsin isn't enough, you can enjoy Overnights aboard the Battleship! Go and spend the night on the Wisconsin where you can enjoy relaxed, informal conversations with enlisted Navy members and retired officers themselves!
While this is a fun place for families to go together, it might be hard to get the little ones interested in the history. That's where Bucky the Badger comes in. Complete the scavenger hunt (made of clues about the ship) to find Bucky. He'll be waiting for you!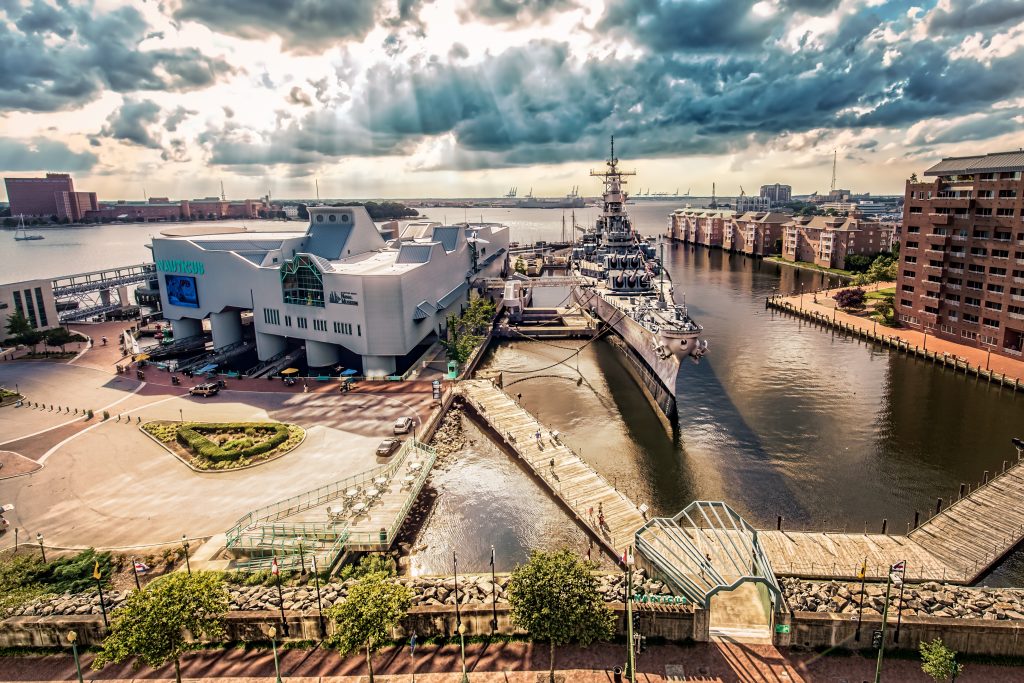 Naval Station Norfolk
Naval Station Norfolk is the biggest Naval base in the world. Truly a sight to behold, this is one of the best things to do in Norfolk to get a great idea of our military history.
Naval Station Norfolk supports the operational readiness and preparedness of the US Atlantic Fleet of ships. The base provides facilities and services in order to enable mission accomplishment. It's a very serious place.
As of late, on site tours have not resumed in light of recent events. You can however take a two-hour narrated Naval Base Boat Tour that departs daily from Nauticus. You'll start with an entertaining commentary about the Battleship Wisconsin, by which you'll sail by.
From a distance, you'll be able to tour one of the world's busiest seaports. Get those cameras ready to see the Atlantic Fleet made up of destroyers, guided missile cruisers, submarines, aircraft carries, and more!
You'll also enjoy comfortable seating, a climate-controlled enclosed deck complete with air conditioning, an open-air shaded upper deck, a snack bar, and a souvenier shop as well!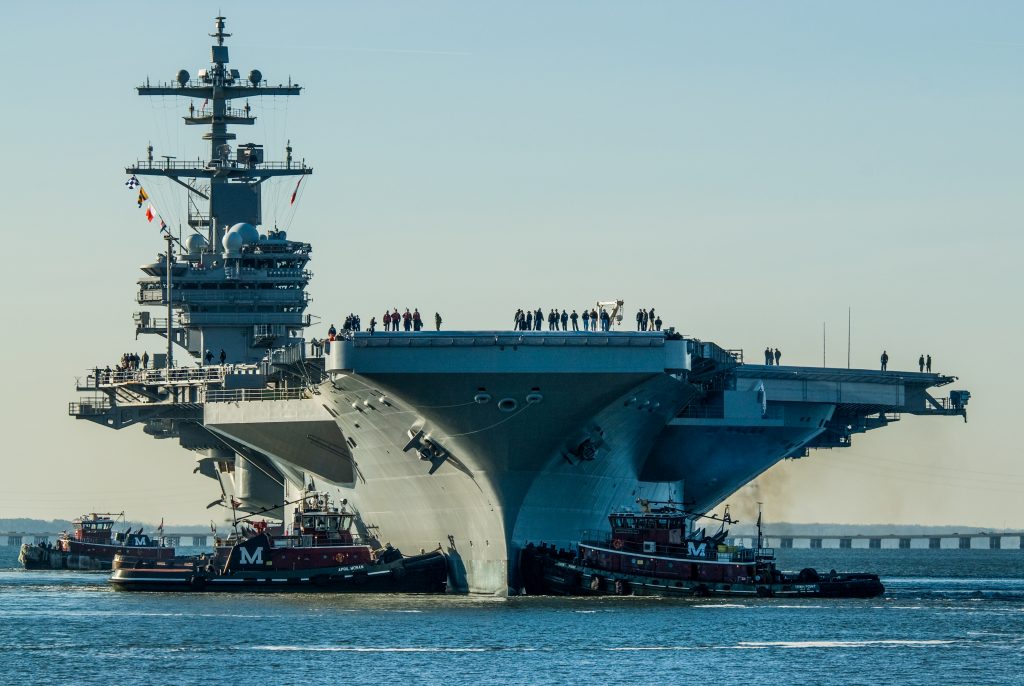 General Douglas MacArthur Memorial
Dedicated to the history of World War I, World War II, and the Korean War, history buffs alike will consider a visit to the General Douglas MacArthur Memorial an absolute "must." A museum and research facility, this is one of the best things to do in Norfolk VA.
Why Norfolk, you might ask? This is the site where General Douglas MacArthur was laid to rest. The Memorial dedicates itself to preserving and presenting the story of the General himself. Tribute is also paid to the millions of men and women who served alongside him throughout the two World Wars and the Korean War.
Tours can be as involved as you'd like them to be. While a lot of people prefer to have a physical guide in tow, you can experience the exhibits and memorial at your leisure with downloadable guides in the form of a podcast.
If you'd like to engage yourself or your kids a little more, then go to their website and download some of the interactive scavenger hunts. Try your hand at the Artifact Scavenger Hunt, the Douglas MacArthur History Scavenger Hunt, or the World War II Scavenger Hunt.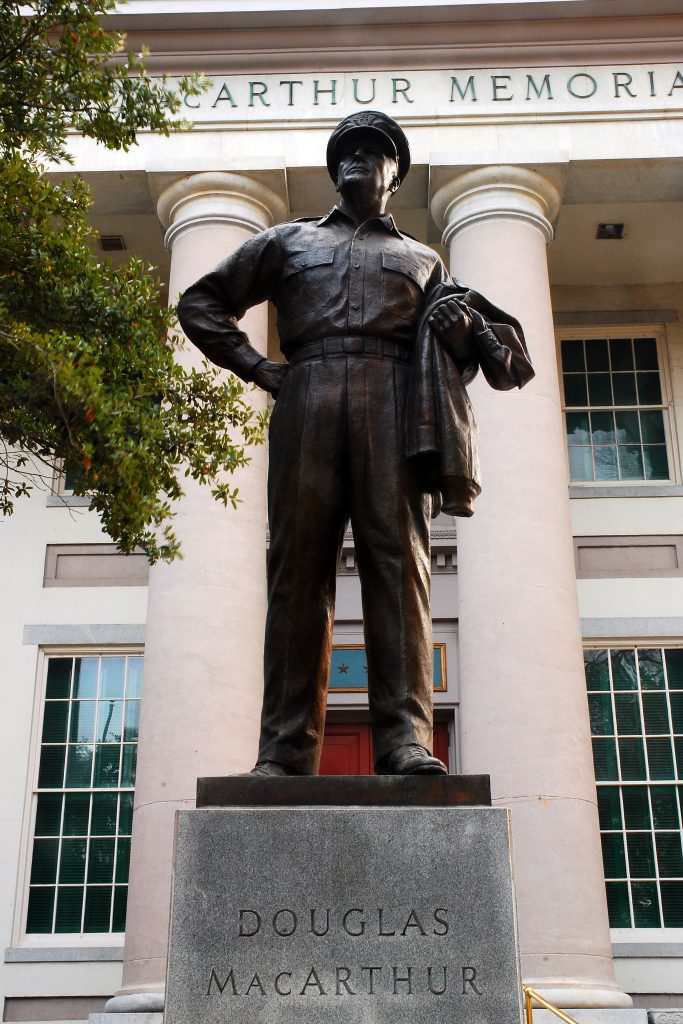 Coastal Food Tours
When you're in a new place, it's always best to try the local cuisine. No matter how tempted you are to stick to familiar chains, you should try something new to satisfy your palate. One of the best things to do in Norfolk VA is let a tour take the food guesswork out of the equation.
There are so many great restaurants serving up traditional coastal dishes to modern, ethnic and sustainable cuisine. Coastal Food Tours offers four different tours throughout Norfolk. The Granby Street tour offers the chance to try eclectic tapas, authentic Morrocan, and the largest desserts in the city.
Coastal Food Tours is also planning to introduce three new Norfolk tours including the Historic Ghent Food Tour and the Ocean View Food Tour. The highly anticipated Dine Around Tour will allow you to curate your own menu from the selections from the other tours!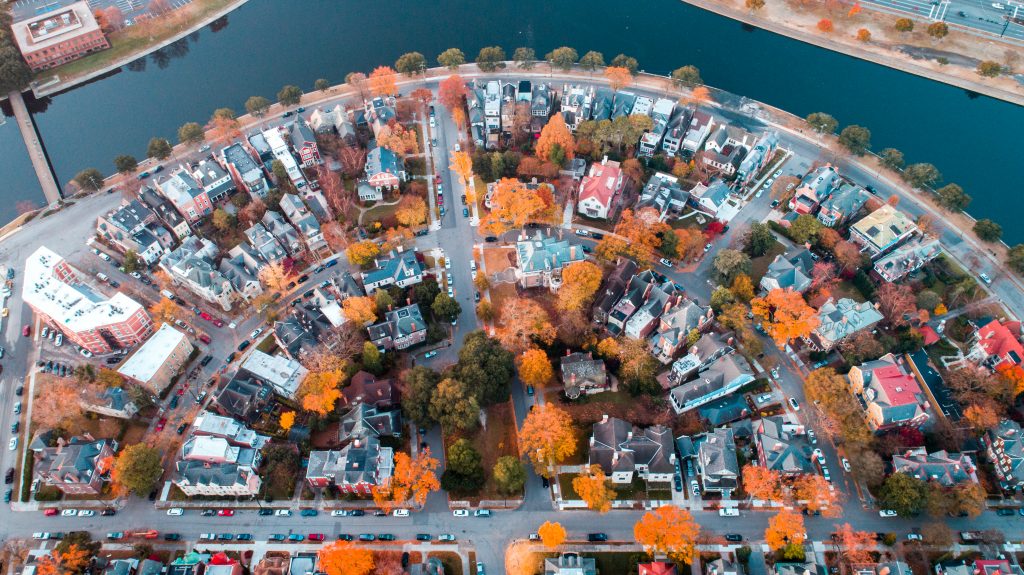 Hampton Roads Naval Museum
We've discussed a lot of the amazing things to do at the Naval Base in Norfolk. That's why we've divided it up into so many entries because there's so much to do! Also co-operated by Nauticus, you will love visiting the Hampton Roads Naval Museum.
There are only ten navy museums operated by the Naval History & Heritage Command. The Hampton Roads Naval Museum is one of them, making it one of the best things to do in Norfolk VA! It celebrates the long history of the U.S. Navy in the Hampton Roads region of Viriginia.
Permanent exhibits include detailed materials on the Battle of the Chesapeake, the American Civil War in Hampton Roads, the Great White Fleet, World War II, and the Cold War. You can see naval prints, ship models, and underwater archaeology as well as the remains of two Civil War shipwrecks, the USS Cumberland and CSS Florida.
The Hampton Roads Naval Museum also offers guided tours, a lecture series, and educational programs run by an active volunteer corps. Although only available by appointment, you can also access a reference library, archives, and photographic collections of regional naval material.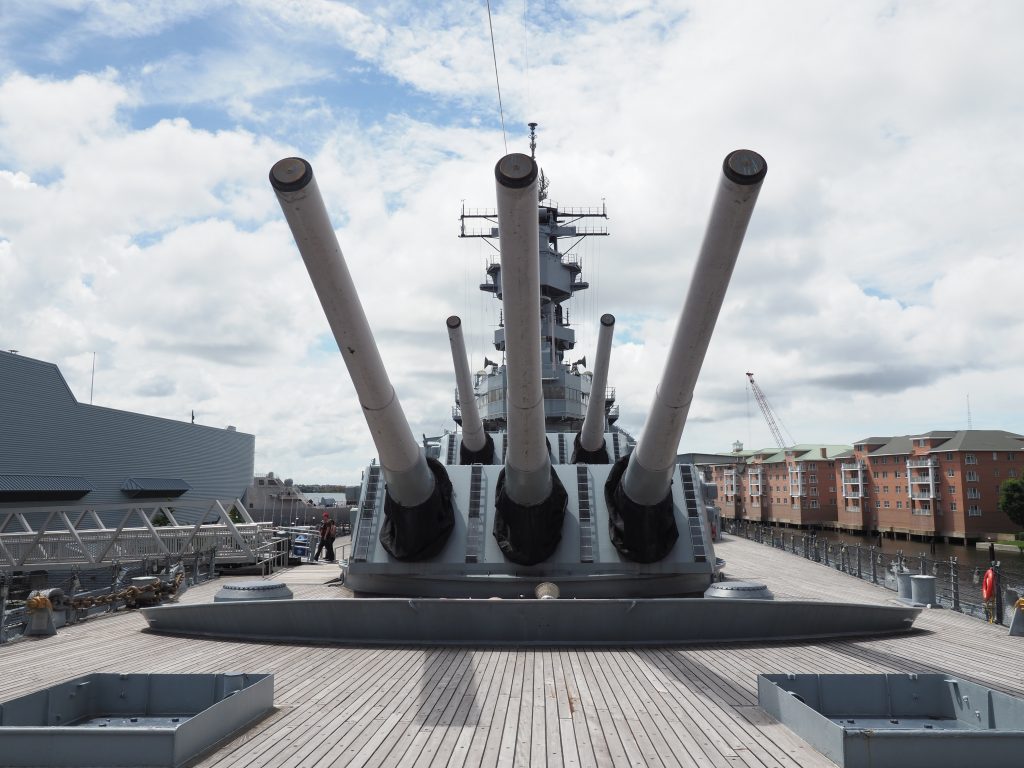 We love this town because of all the amazing things it has in store for its visitors. If you haven't discovered all of the magical things to do in Norfolk VA, we highly encourage you to go and discover what makes this town so special. From the naval ships to the museums, to the gardens and other outdoor activities, Norfolk VA won't let you down.