Are you ready to try some of the best restaurants in Ocean City? The mouthwatering menus and impeccable locations of these restaurants are sure to leave you speechless! Ocean City, Maryland is known for its boardwalk, delicious salt water taffy, and for being the White Marlin Capital of the World.

This title, as you would expect, comes with breathtaking seafood restaurants on the waterfront. But, even if seafood isn't your meal of choice, you will have plenty of other options in Ocean City as well as they have everything from Mediterranean and Middle Eastern food to Mexican and Italian restaurants.

Let's get started and learn about the best places to eat in Ocean City, Maryland!
Make sure to check out our list of the Best Things To Do In Ocean City!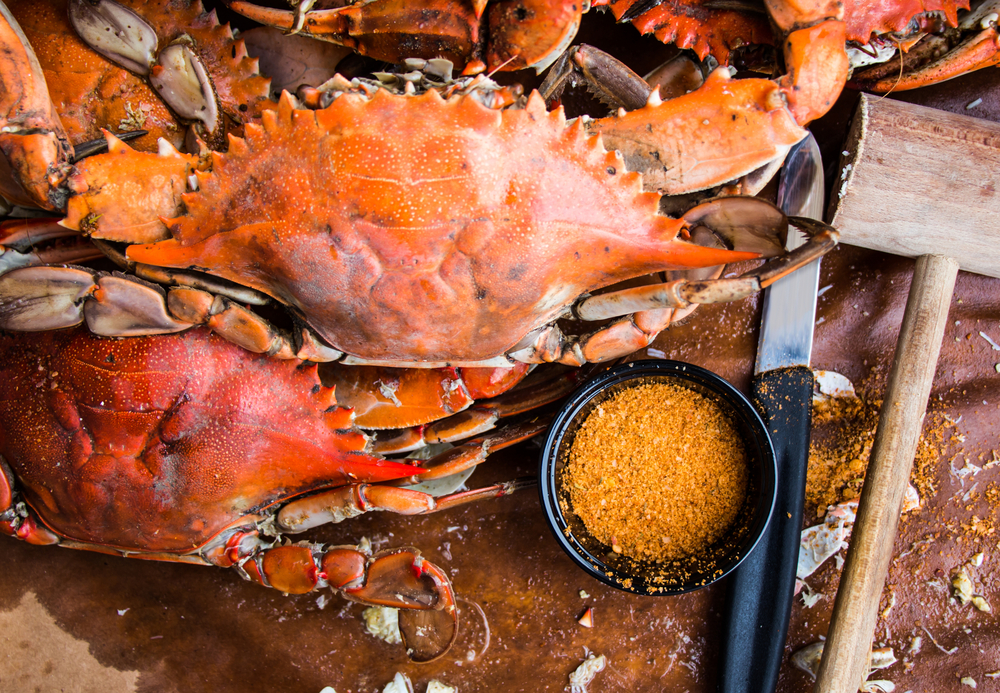 15 Best Restaurants In Ocean City MD You Must Try
The Bayside Skillet
When looking for breakfast in Ocean City, The Bayside Skillet is a must. This classic American diner is among the coolest restaurants in Ocean City. With classic leather booths, striped decor, and coastal classics on the menu, a visit to Bayside Skillet is like taking a step back in time.

One of the most intriguing parts of the menu at Bayside Skillet is the crepe selection. You will find crepes filled with everything from bacon and spinach to shrimp and scallops. A unique option is the Kahleesi Crepes which are filled with diced fiesta chicken and homemade hollandaise made with siracha.

Of course, you can find other breakfast goodies like sweet crepes, fresh frittatas, omelets, potato dishes, and more. Part of what makes this diner one of the best restaurants in Ocean City is that there is plenty of options for vegetarian and gluten-free guests.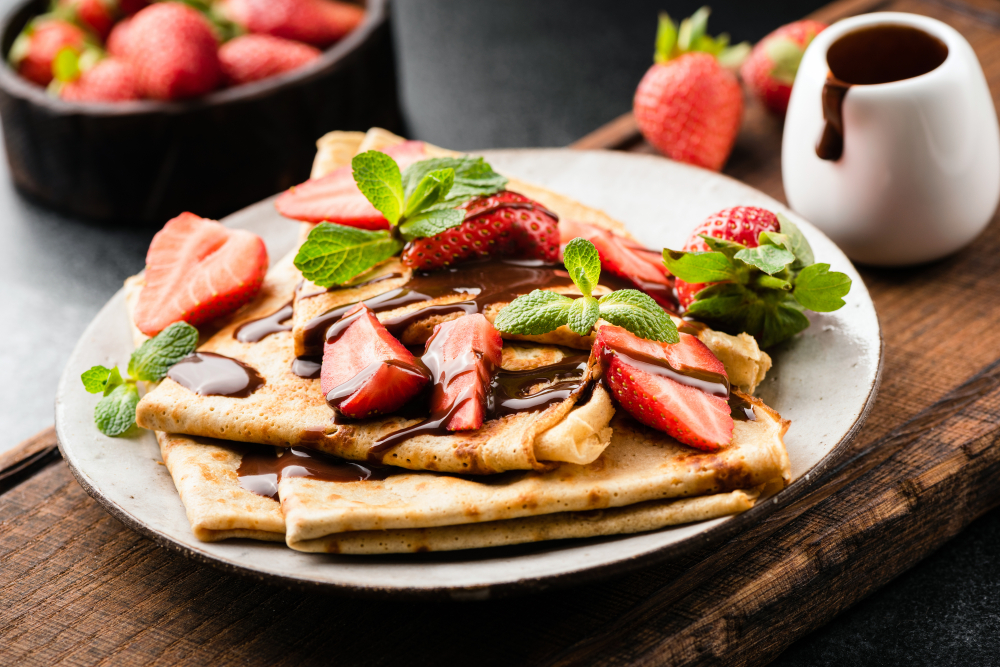 General's Kitchen
General's Kitchen is the perfect place for brunch in Ocean City. This establishment is most known for its incredible creamed chipped beach– it offers guests some of the best food in Ocean City, Maryland. This longtime diner serves delicious food from breakfast to dinner, so if you miss out on brunch, don't worry. You can swing by any time of the day!

Another classic American diner, General's Kitchen brunch options include all of your favorites including hot cakes, waffles, French toast, omelets, bagels, cereal, and more. If you are feeling extra hungry, you may want to sink your teeth into the Western Breakfast which comes with eggs, strip steak, hash browns, grits, and toast.

Easily among the best restaurants in Ocean City, General's Kitchen is a staple in the city that you won't want to miss during your visit to this dreamy coastal town in Maryland.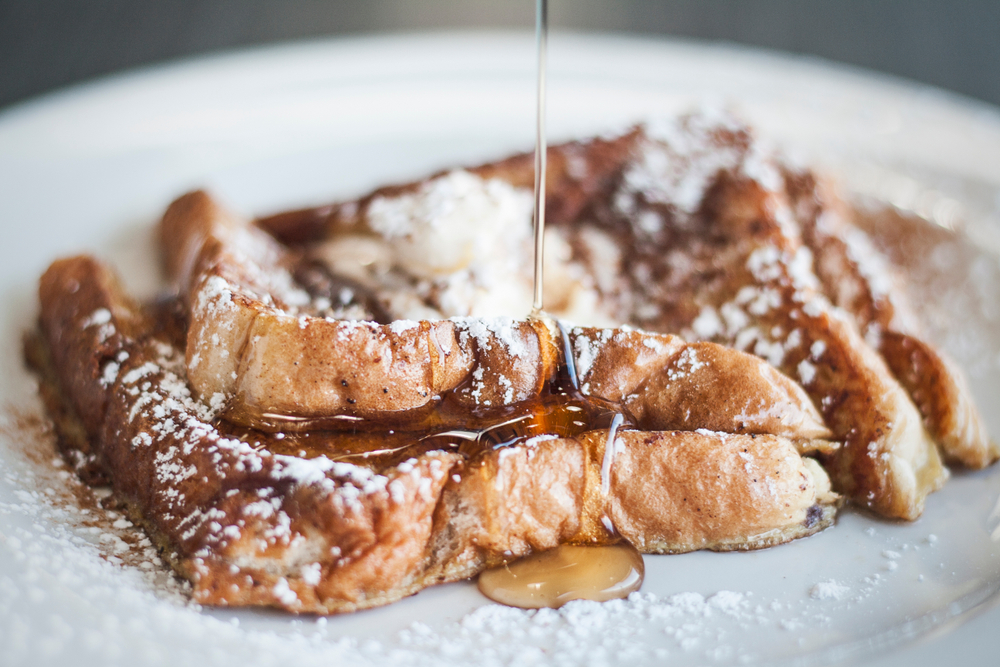 Longboard Cafe
This fun surf-themed restaurant is a great place for lunch in Ocean City. Serving up classic American dishes and cocktails with creative twists, Longboard Cafe is one of the best restaurants in Ocean City. You can start your visit to with delicious fried green tomatoes, a crab and lobster pretzel, or southern cornbread.

When it comes to the main course, you will find a huge variety of dishes to please every palette. Some fan favorites include the seafood pasta, surf 'n turf skewers, crab cakes, crispy duck, and the petite filet mignon. Whether you want pub fare like hot wings, burgers, chips and dip, or something more upscale and refined, Longboard has you covered!

The variety is only part of what gives Longboard the title of one of the best restaurants in Ocean City. It's also a great place to grab drinks as well. The margarita menu is incredible with options like the prickly pear margarita and cucumber jalapeno margarita.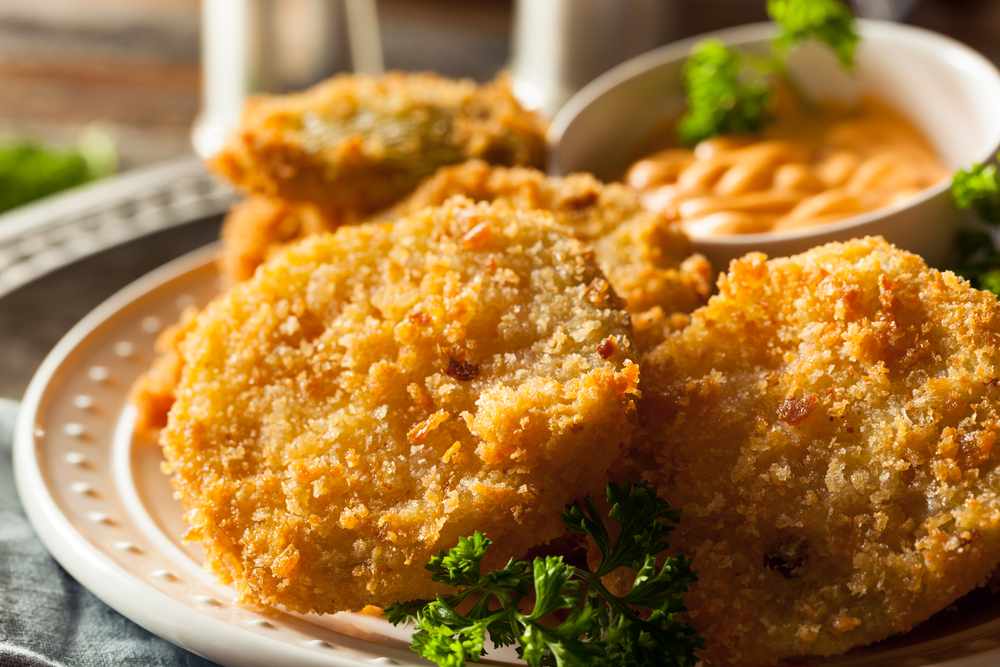 Macky's Bayside Bar & Grill
Among the best restaurants in Ocean City is Macky's Bayside Bar and Grill. A landmark on the coast, Macky's is one of the top places for dinner in Ocean City. You will be blown away by the incredible modern American pub fare.

The menu at Macky's includes buffalo shrimp, jerk chicken, and tasty Rockfish fingers. Seafood lovers especially will be excited by the offerings at this dreamy coastal joint as you can order mouthwatering feasts including stuffed flounder, lobster mac and cheese, and more!

If you have been wondering where the best waterfront restaurants in Ocean City are, Macky's should be at the top of your list. The idyllic outdoor seating extends down the beach so you can enjoy a delicious dinner with your toes in the sand and your eyes on the waves.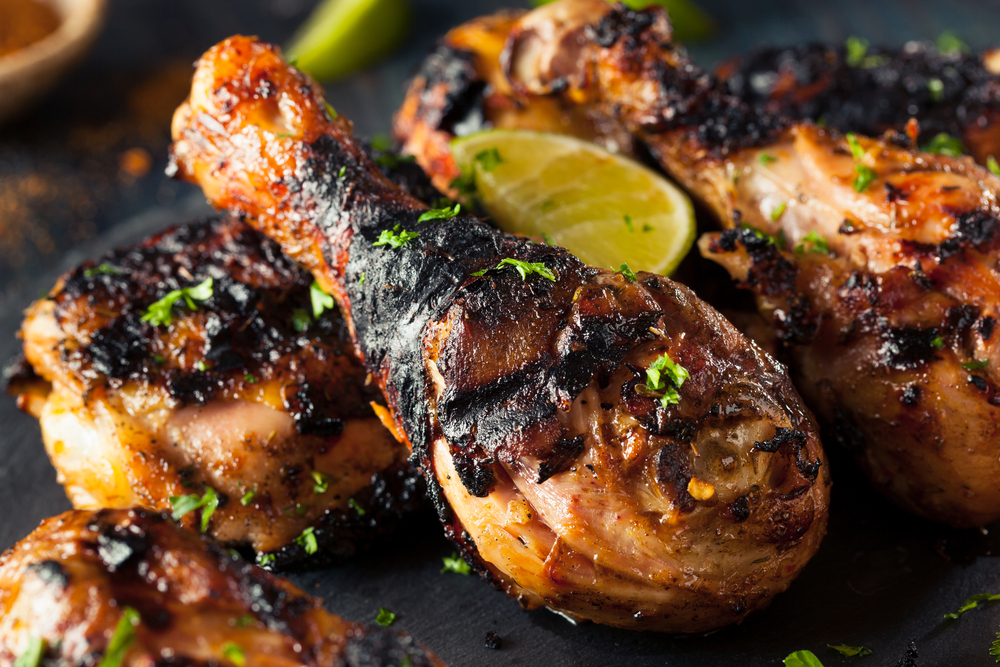 Touch of Mediterranean
Among the best Ocean City restaurants is Touch of Mediterranean. You will find everything from ice cream and gyros to lattes and smoothies. With a varied menu like the one at Touch of Mediterranean, you are sure to love this little off-the-beaten-path treasure!

On the menu, there are all the Mediterranean specialties alongside American dishes. Everything from falafel, gyro, shwarma, cheesesteaks, wings, and burgers can be found at Touch of Mediterranean. This is just part of what puts this eatery firmly on the list of the best restaurants in Ocean City!
Ropewalk
This coastal staple is where you want to be for seafood in Ocean City. While seafood restaurants can be found all along the coast, you really don't want to skip Ropewalk. Spacious and relaxing seating and an incredible beer menu of more than one hundred beers make Ropewalk one of the best restaurants in Ocean City.

You can expect deliciousness around every corner of the menu at Ropewalk. From potstickers, hummus, and crab cake eggrolls, to fried pickles, fried green tomatoes, and bada bing shrimp, the appetizer menu alone is enough to make you want to come back for more.

As one of the most highly visited restaurants in downtown Ocean City, you know that you are going to be in for a treat when visiting Ropewalk! Whether you are munching down on some swordfish, a crab cake sandwich, or Asian tuna, you are sure to be recommending this seafood joint to all of your friends before you even finish your food!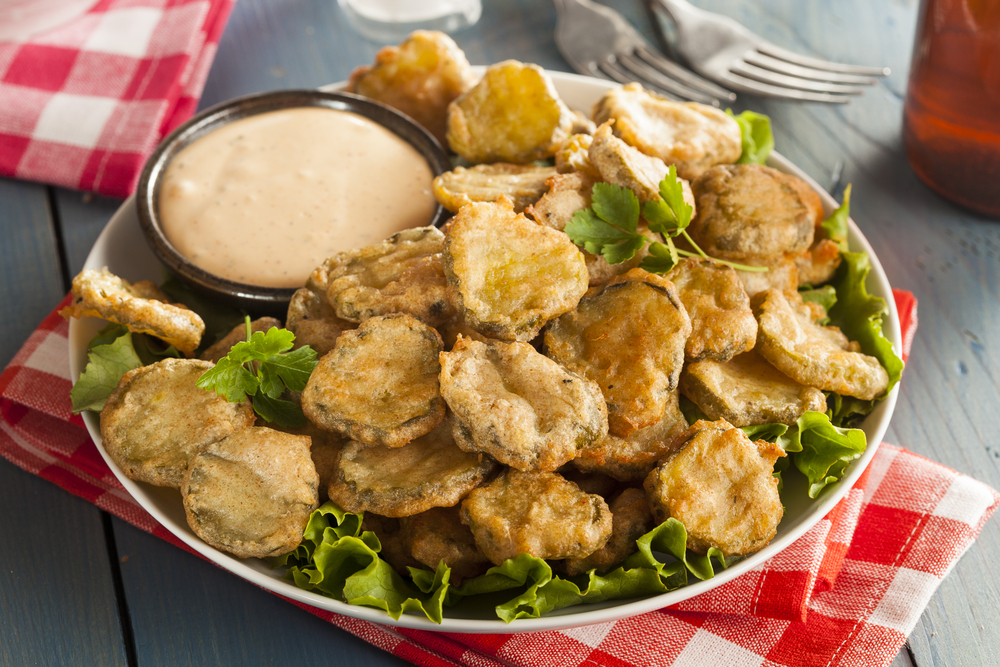 Ponzetti's Pizza
Of course, this list wouldn't be complete without a recommendation to some of the best pizzas in Ocean City. Ponzetti's Pizza has been around since the 1960s and is ideal for couples or those looking to watch the big game on the big screen while you're out.

With all of your Italian favorites like baked ziti, chicken parmesan, eggplant parmigiana, and of course, pizza. The appetizer menu is just as dreamy as the rest of the menu with chicken potato skins, buffalo tenders, red hot chile poppers, and bacon cheese fries.

You can find a few dishes in particular at Ponzetti's Pizza that will keep you coming back for more. The Maryland Crab soup, Philly cheese steaks, and cannolis are all must-try's at this delicious Ocean City restaurant.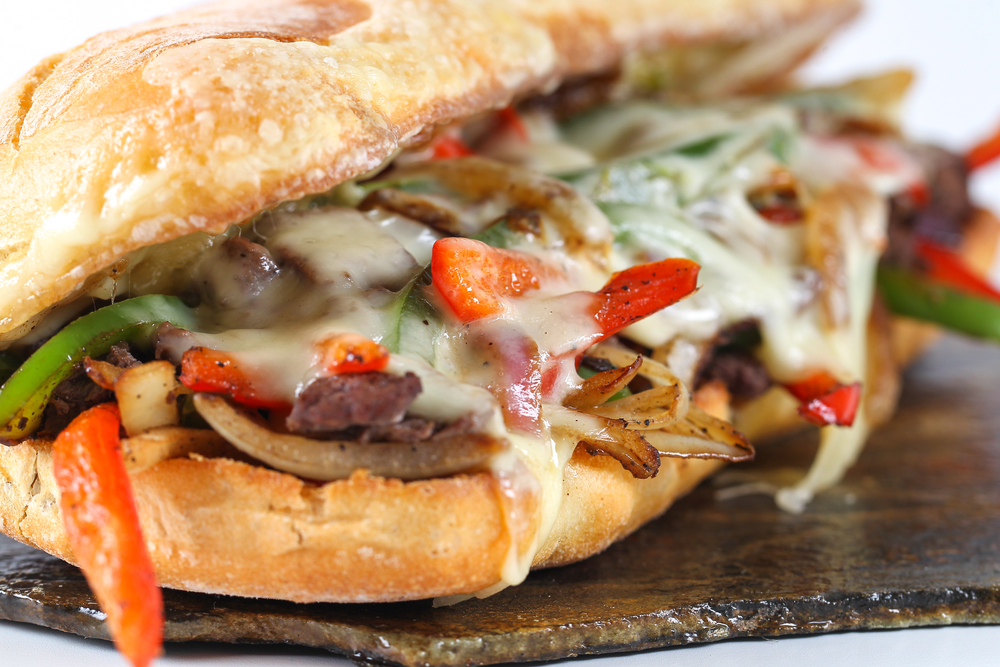 Embers
Embers has some of the best Ocean City food in a relaxed family-friendly buffet restaurant. You will find a spread of steaks, roast beef, seafood, pastas, and more in a cute little space that offers ocean views. Not only a buffet, you can also order dishes like chicken bruschetta, raw bar goodies, cheese steaks, burgers, and tacos.

If you are traveling with a picky eater or with a large group, Embers may be the perfect spot for you as there truly is something for everyone on the menu and on the buffet! The vibe is very relaxed with TV-lined walls and calming interior. Variety, large dessert displays, and picture-worthy views from the floor-to-ceiling windows make Embers one of the best restaurants in Ocean City!
The Hobbit
For those looking for places to eat in Ocean City that offer a more sleek and elevated dining experience, take a look at the Hobbit Restaurant. This seasonal nook offers creative American classics along with an incredible drink selection overlooking Assawoman Bay.

You will notice right away that The Hobbit has drawn inspiration from the classic novel for more than just the name of the restaurant. Menu items also reference names and themes from the book and movie, including a drink called Bilbo's Bees Knees. This drink is a mix of gin, limoncello, honey syrup, and lemon juice.

All guests will find themselves satisfied with the variety of dishes offered by The Hobbit. You can dive into some delicious cherry calamari, duck cigars, or vegan Moroccan stark with spicy harissa. By far one of the best restaurants in Ocean City, The Hobbit is where you want to be for a memorable and delectable dining experience while in the city.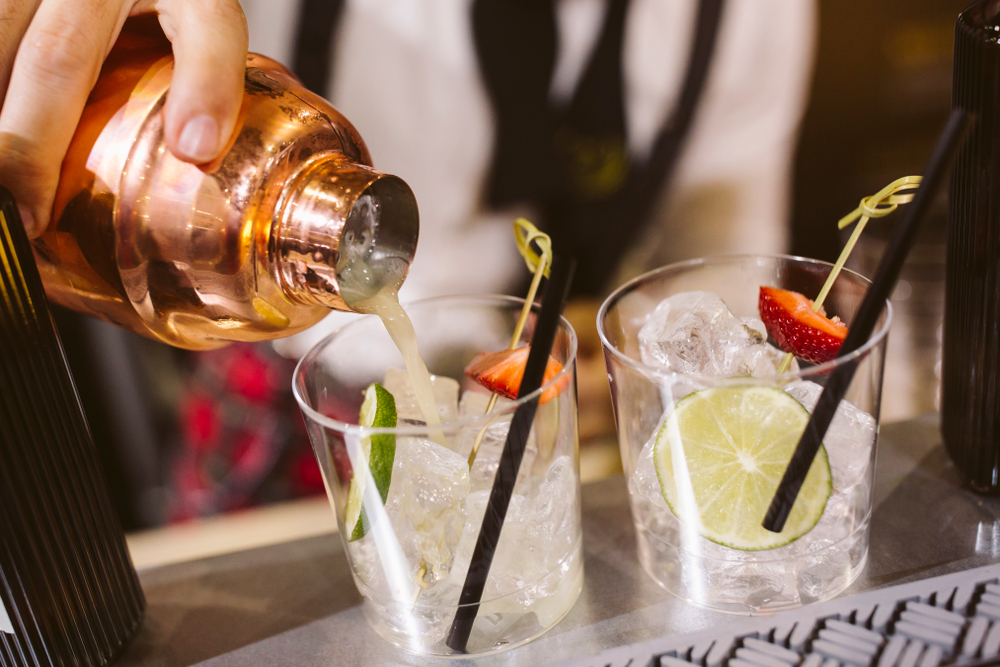 Sunset Grille
When wondering where to eat in Ocean City, you will probably hear someone recommend the Sunset Grille. This dreamy dockside eatery offers upscale seafood and sandwiches in an adorable setting. The pastel colors, nautical elements, and striped decor add to the coastal dining experience that most visitors are looking for when they visit Ocean City.

You can find mojitos, margaritas, martinis, and wine galore at the Sunset Grille! All of the delicious drinks and loaded plates can be enjoyed on the rooftop deck of the restaurant. The deck is a key part of what makes this one of the best restaurants in Ocean City, MD. There's nothing like enjoying a meal you won't soon forget on the deck of a breezy coastal restaurant.
Dead Freddies
Some of the best dining in Ocean City is found at Dead Freddies Island Grill. Easily making the list of best restaurants in Ocean City, this family-friendly restaurant is home to a sandy play area where little ones can enjoy their visit while parents enjoy some alone time at the table.

You will find most of the dishes at Dead Freddies are seafood-inspired American dishes. All of the classic American staples like bbq chicken, crab dip, and fried mozzarella are on the starter menu. Moving on with your meal, you can try wraps like the ahi tuna or chicken caesar wrap, sandwiches like the Chesapeake, or other entrees like the incredible sirloin steak.

What would a trip to a coastal Maryland restaurant be without a delicious cold drink to go along with your meal? Cocktails, Smirnoff crushes, frozen drinks, and fishbowls are all available at Dead Freddies. One fish bowl option is called the Caribbean and it comes with four flavors of rum with juices blended into a bunch!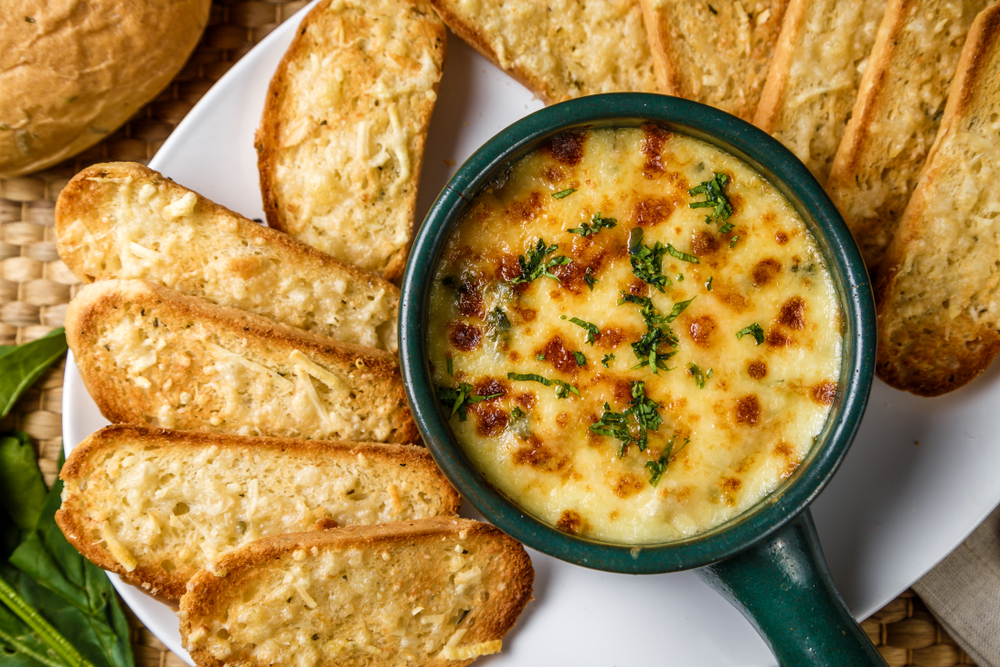 Crab Bag
This bustling restaurant is one of the best restaurants in Ocean City for seafood lovers. You can buy hot steamed crabs by the dozen at the Crab Bag! While crab is the star of the show here, there are tons of great options for every visitor.

You can start your visit to the Crab Bagg with spiced shrimp, middle-neck clams, chicken quesadillas, or a fried clam basket. For your entree, prepare yourself for a mouthwatering feast of buffalo wings, charged grilled oysters, seared Ahi tuna, cream of crab, and more!

Something else that the Crab Bag is quite famous for is their sandwiches. Many of them have unique names, some given names of celebrities. For example, you can order the Fran Drescher sandwich which is corned beef, sauerkraut, swiss, and provolone sandwich on marbled rye.
Bonfire
Bonfire is a local landmark for dining in Ocean City. With a remarkable 150-foot buffet alongside an à la carte menu that features steaks and seafood, this is another one of the best restaurants in Ocean City that aims to please everyone in your party.

The mouthwatering menu includes fried chicken, carved prime rib, bbq baby back ribs, crab soup, pulled pork, and more! The Bonfire Restaurant has a homey and chill vibe that's perfect for those traveling with kids. It was actually rated as the best buffet in Ocean City for seven years running!
Fish Tales
For everyone wondering what to eat in Ocean City, Fish Tales is a must! Fish Tales Bar and Grill is an ideal place for dinner on the coast. Located on the waterfront, Fish Tales serves American pub eats, seafood, and ice-cold alcoholic drinks. Plus, families will love that there is a playground on the sand at Fish Tales!

The fun and uniquely American dishes that are available here are part of what makes Fish Tales one of the best restaurants in Ocean City, Maryland. You can find chilled smoked tuna dip, fried frog legs, conch fritter, and walking tacos to start your visit to the bar and grill.

After that, lay into a local favorite like a seafood burrito, fried shrimp basket, or Caribbean pork steak. Perfect for your Instagram stories or family group chat, you can order fun drinks like the cucumber cooler, sexy on the bay, or the classic Texas drink, Ranch Water.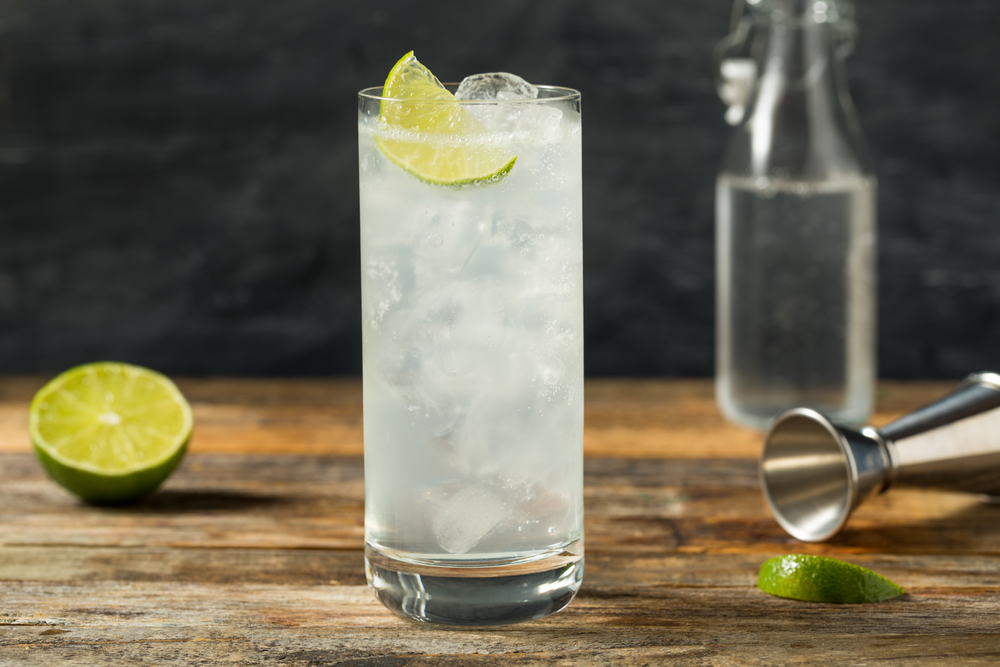 Taphouse Tavern
This hidden gem is recommended to everyone looking for good restaurants in Ocean City. Located in a little shopping center, this unassuming restaurant packs a big punch! Taphouse Tavern has an incredible vibe that mixes elevated casual with classic American diner.

With mindblowing cocktails and rushes, you are sure to find yourself not wanting to leave the tavern! They also have a selection of canned and bottled beer as well. Plus, if you come in during happy hour, be ready for some exciting discounts to make your visit all the more memorable.

You can order taphouse pretzels, dips, wings, soups, salads, sandwiches, burgers, and everything in between from the Taphouse Tavern. Truly a little dream of a restaurant, you won't want to miss this casual eatery as it is one of the best restaurants in Ocean City, Maryland.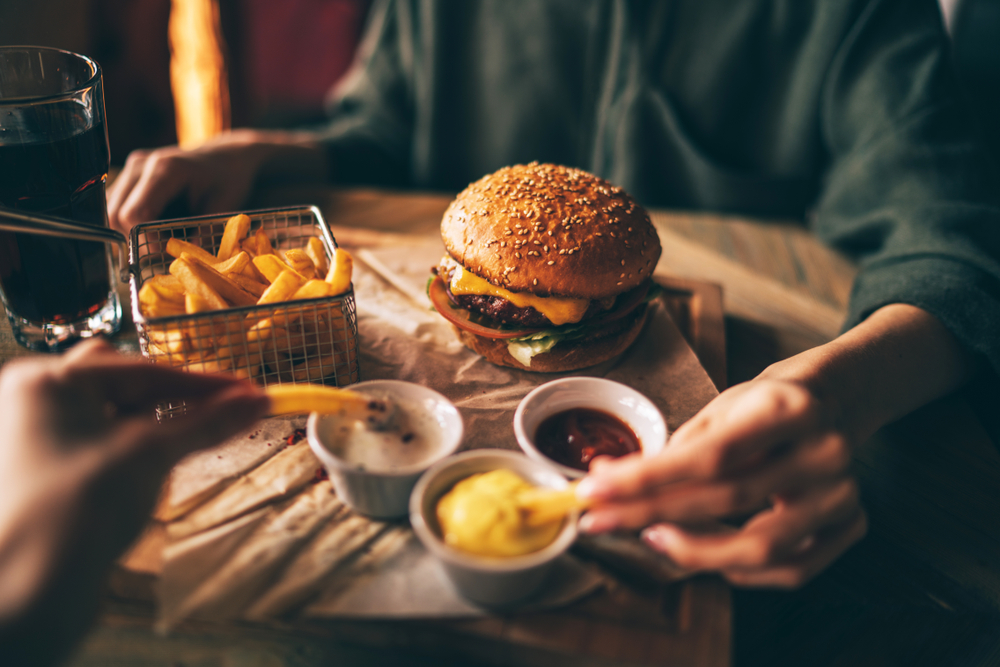 Without a doubt, visiting this idyllic Maryland town is a must for enthusiastic travelers excited to explore the east coast as it is one of the best things to do in Maryland. Now that you have learned about some of the best restaurants in Ocean City, which will you be visiting first?