Are you looking for the best things to do in Ocean City, Maryland? You are in the right place.
In this article, we will walk you through things to do in Ocean City and tell you everything you need to know about this wonderful destination.
Based on the Atlantic Coast Ocean City, Maryland is a popular vacation destination. Known for its beautiful beaches, boardwalk, and bustling nightlife it really is a place that has something for everyone.
Visiting Ocean City is one of the things to do when visiting Maryland.
It's one of those places where anything goes and the attractions in Ocean City are plentiful. Whether you want a family vacation, a romantic southern getaway, or a place that will party the night away with you this is it. Ocean City restaurants are also pretty brilliant.
So are you ready to see all the fun things to do in Ocean City? Pull up a chair grab a drink and let me walk you through the best things to do in Ocean City.
This is also one of our favorite Weekend Getaways In Maryland you should plan!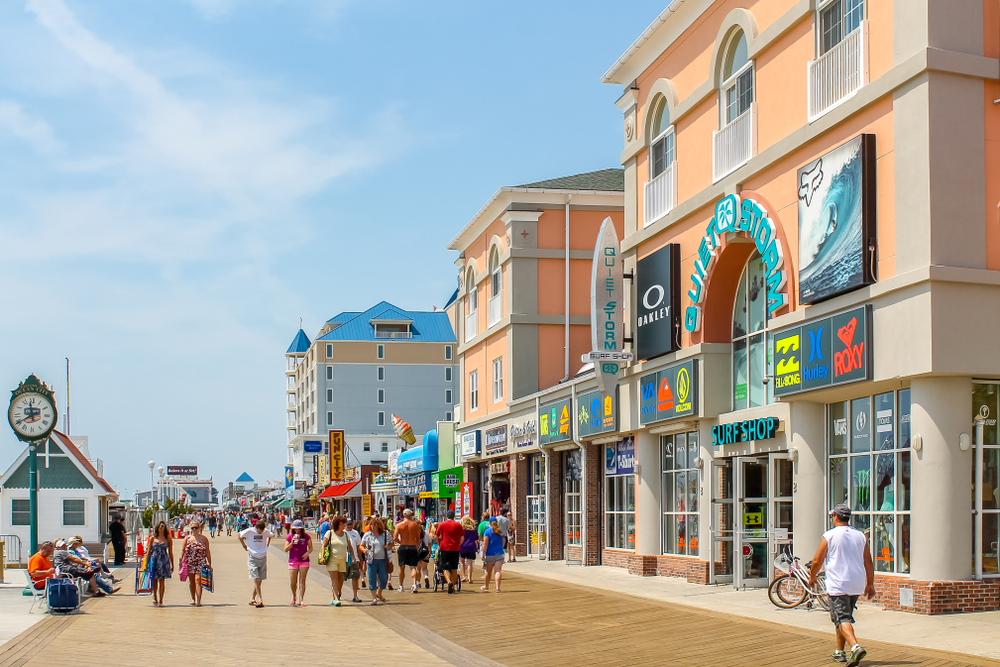 15 Best Things To Do In Ocean City MD You Shouldn't Miss
Visit The Beach
Not only is the beach one of the main attractions here it's also one of the free things to do in Ocean City. And this isn't just any beach it's 10 miles of beautiful golden sand.
Ocean City Beach is the perfect place to soak up the sun, go for a swim, and build sandcastles with your kids. Watersports are also popular here and two beaches are reserved daily specifically for surfing. These beaches rotate depending on the weather.
The beach is well-maintained and really wide so you can often find a spot that is less crowded. It's also surrounded by all the amenities you need.
This is one of the things to do in Ocean City with kids as the beach is really safe and children will love the freedom.
This is truly one of the best beaches in Maryland!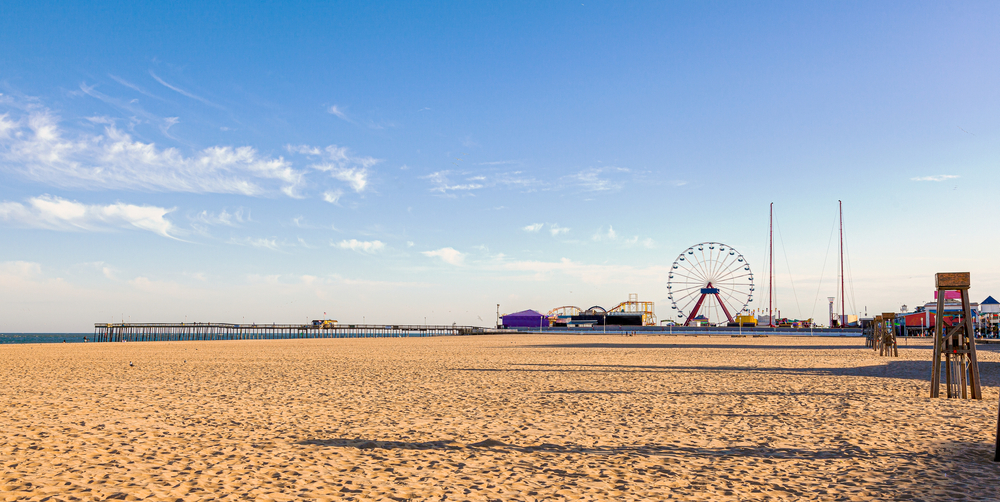 Explore The Boardwalk
Officially known as Atlantic Avenue Ocean City's Boardwalk built in 1902 is believed by many to be one of the best in the country. It is one of the things to do in Ocean City, MD that should be top of your list.
The three-mile-long boardwalk contains, restaurants, shops, museums, and amusements. If you are looking for things to do in Ocean City at night this place is where it is happening.
Must-see things on the boardwalk are Trimper's Carousel, one of the oldest fixtures and the Inlet Indian sculpture of the Assateague Indian carved out of 100-year-old oak.
Strolling the boardwalk is one of the best activities in Ocean City particularly at night when it really does take on a life of its own.
If you are looking for romantic things to do in Ocean City, MD nothing beats walking down the Broadwalk hand in hand.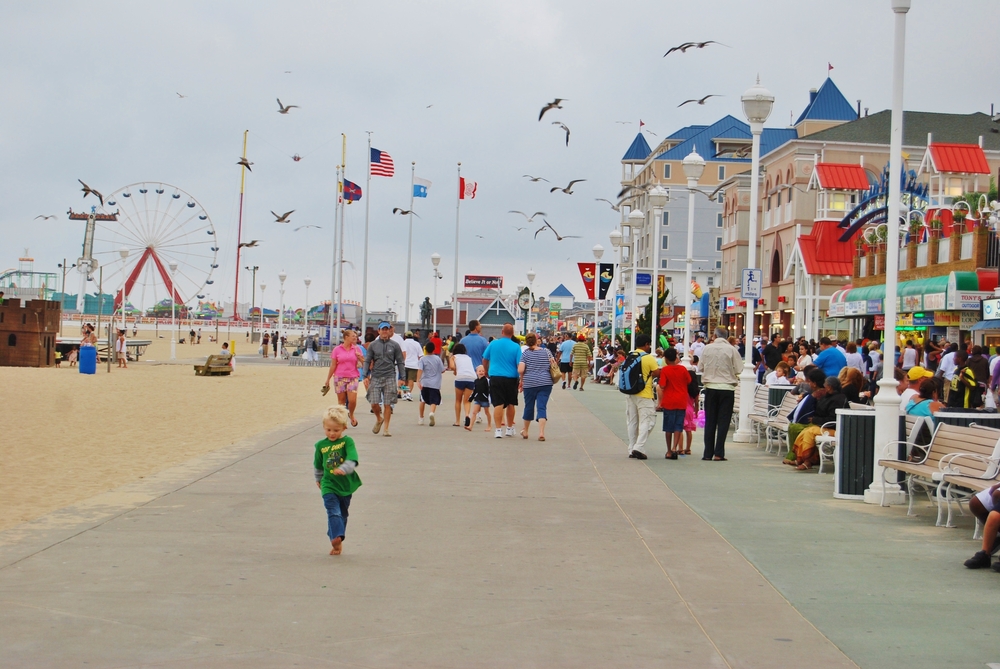 Learn At Ocean City Life Saving Museum
If you are wondering what to do in Ocean City, Maryland then how about a trip to the Life Saving Musuem? This museum, located in a historic life-saving station, showcases the history of Ocean City's beach patrol and life-saving efforts.
The structure dates from 1878 and is painted in the original color scheme of red, white, and green and it really is so pretty.
Inside the musuem, you can explore the variety of exhibits and artifacts. They also have an area dedicated to the heroic surfers of Ocean City and a wing dedicated to genealogy.
And of course, you can learn about the techniques used to save vessels and people from the water. This is one of the attractions in Ocean City that offers you something a little bit different.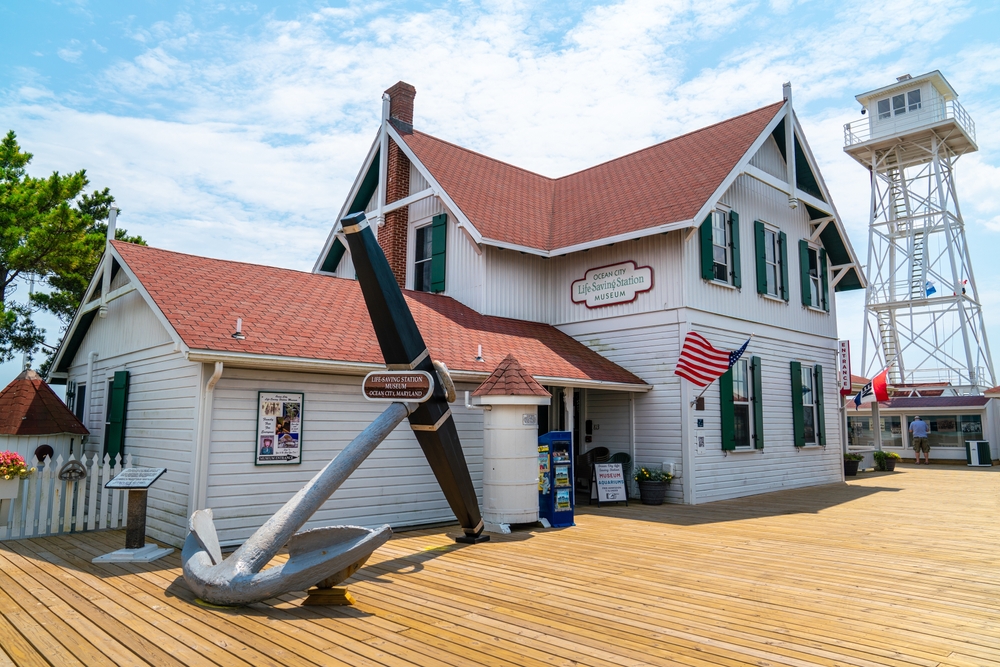 Have Fun At Trimpers Rides
If you are looking for fun things to do in Ocean City then the Trimper's Rides and Amusement Park might be just what you are after.
Opened in 1887 this amusement park is something of a historical landmark. Owned and operated by the same family for over 100 years it's one of the best Ocean City tourist attractions.
There is a real carnival atmosphere here with popcorn and cotton candy stands giving way to fun rides. Think fairground food, bright lights, and amusement rides and you have what this place is all about.
The park includes rides such as the Herschell-Spillman Merry-Go-Round, the Bill Tracy Haunted House, and the world-class Tidal Wave. And of course, there are all the carnival games like Whac-A-Moles
This is one of those perfect things to do in Ocean City at night.
Take A Distillery Tour
One of the best things to do in Ocean City for adults is to go on a distillery tour. And the best place to do that is Seacrets Distilling Company.
Seacrets make hand-crafted small-batch spirits and have won over 40 awards. Founded in 2016 they have built a solid reputation. Oh and fun facts this was the first distillery to be built in Worcester County since the end of Prohibition in 1933.
During a tour, you will see the process from grain to holding room and hear as many trade secrets as they are willing to give. They also share a lot of historical facts on the tour relating to distilling in Maryland.
The Tour ends up at the Seacrets Speakeasy Tasting Room where you get to try an array of the company's spirits.
This is one of the best things to do in Ocean City if you are vacationing with your partner and want to do something a little more grown-up.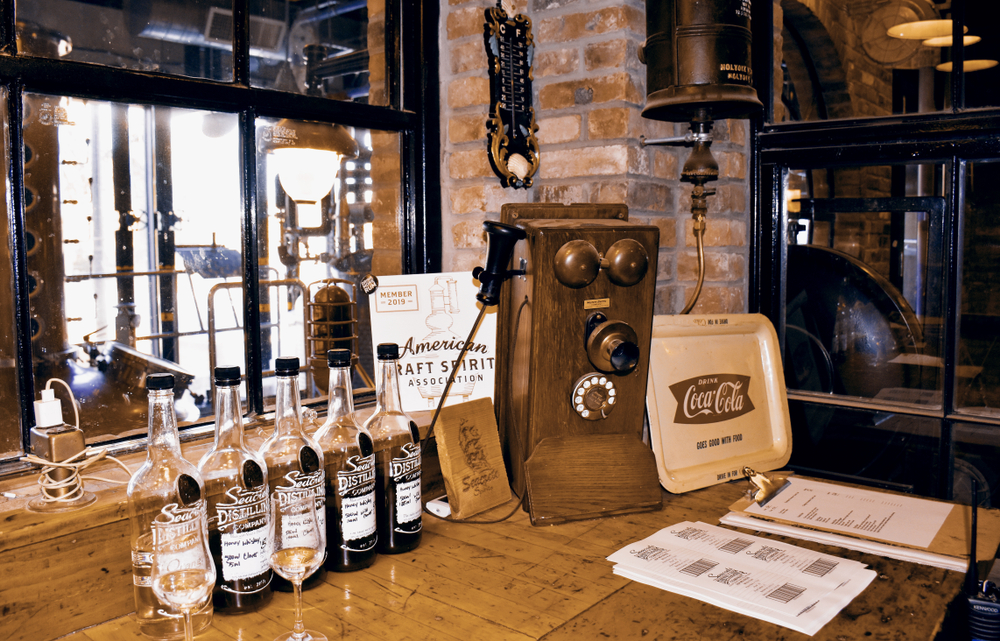 Have Fun At Jolly Roger Amusement Park
If you are wondering what to do in Ocean City then how about a trip to the Jolly Roger Amusement Park? It's unlike any other amusement park you have seen.
What's so unusual about it? Well, it's the size of it because this isn't just one amusement park, oh no, it's actually multiple amusement parks rolled into one.
Everywhere you look there is a new ride, something new to explore, and a new game to enjoy. No one will run out of things to do here.
This park combines Splash mountain, the biggest water park in Ocean City with SpeedWorld which is all about racing, and combines them with two boardwalk-based theme parks. There really is everything on offer here.
Whether you are after waterslides, go-karts, roller coasters, or just all the sweet treats you can eat you can get it all here.
If you are looking for things to do in Ocean City with kids this should be high on your list.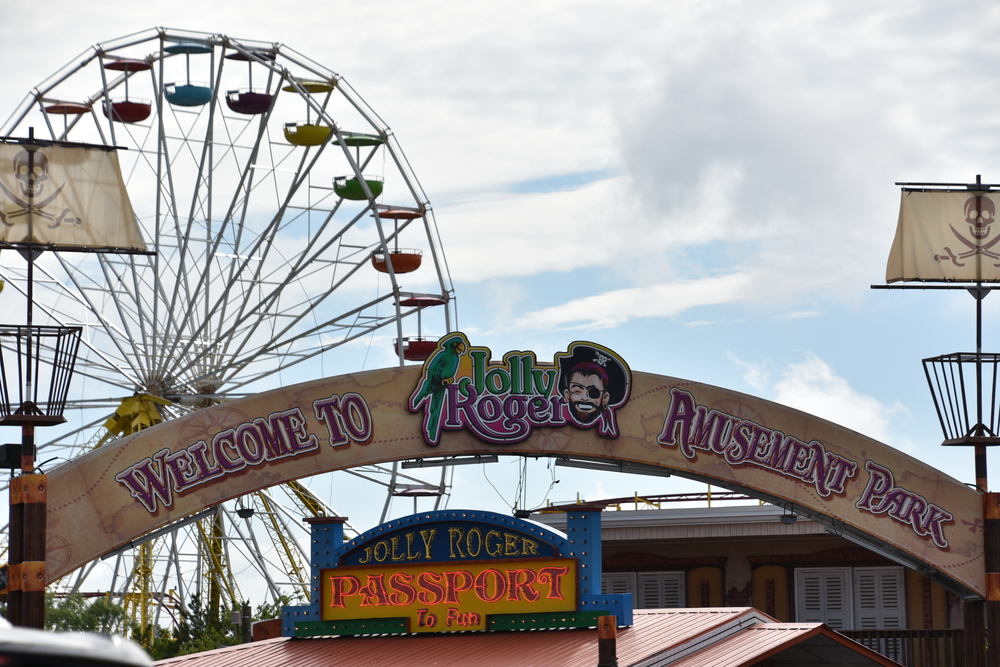 Indulge Your Sugar Cravings At Candy Kitchen
If you have a sweet tooth then Candy Kitchen is going to be one of the Ocean City tourist attractions you will want to indulge in.
You can't miss their brightly colored shopfront beckoning you in and once inside the smell is intoxicating. This place is packed full of candies, chocolates, gummies, truffles, pretzels, and fudges.
Saltwater taffy and hand-dipped chocolates are firm favorites here. You will also find some cute souvenir items here too.
If you need an afternoon pick me up this is the place to come.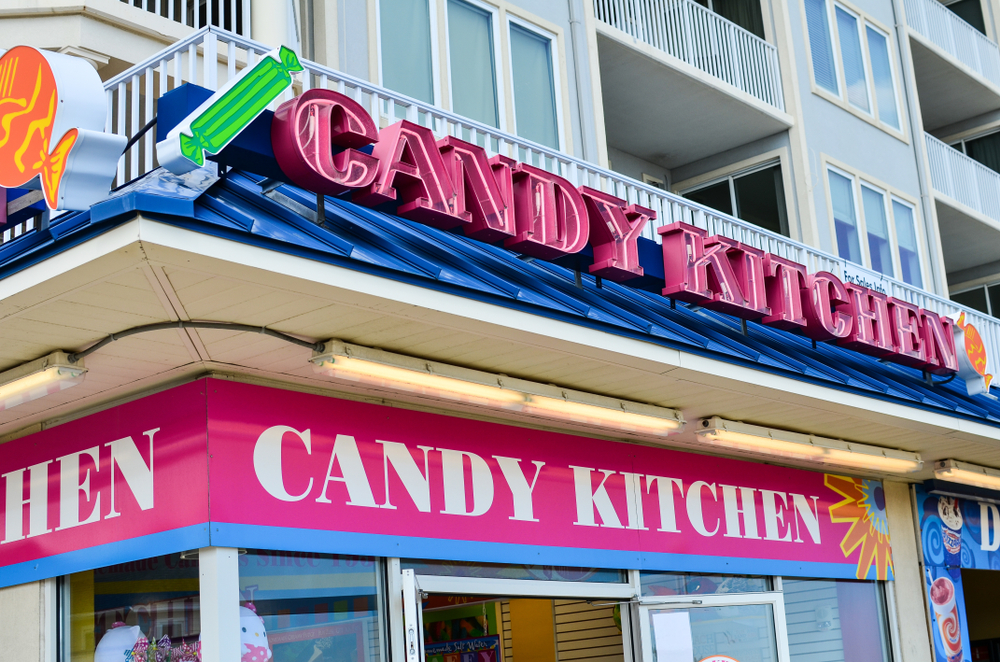 Relax At Northside Park
One of the places to visit in Ocean City for a little more of a relaxing time is Northside Park. This 58-acre complex has everything you need for a relaxing day out.
There are children's playgrounds, picnic areas, a lagoon, and some great walking paths. It's a great place to let your children run free while you all relax a bit.
And if relaxing isn't your thing there is also a lighted soccer field, three lighted baseball/softball fields, a multipurpose field, and lots of places to jog. There is also a huge multi-sport sports arena as well as a building housing a gymnasium, community room, conference room, sitting areas, kitchen, and a patio.
Thsi is the kind of park where you can be as relaxed or as active as your choose.
There is so much to do here and it's one of the free things to do in Ocean City, MD.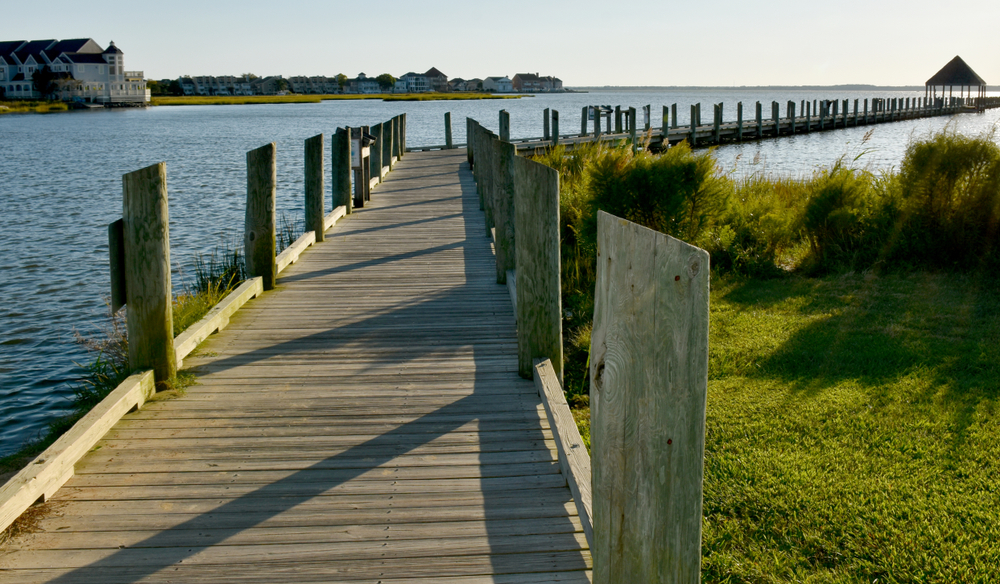 Fly A Kite
One of the best activities in Ocean City is Kite Flying. The conditions are often perfect for it, in fact, the Maryland International Kite Exposition is held here.
It doesn't matter whether you have done this before or not it's the one thing that everyone can have a go at. There really is nothing like the feeling of flying a kit on the beach with the wind blowing through your hair.
Either bring a kite with you, buy a cheap one when you are here, or visit The Kite Loft. The Kite Loft is where it is at when it comes to all things Kites.
Here they sell everything from cheap children's kites to more expensive and professional kites. Either way, they will gear you up with what you need and give you great advice on how to get started.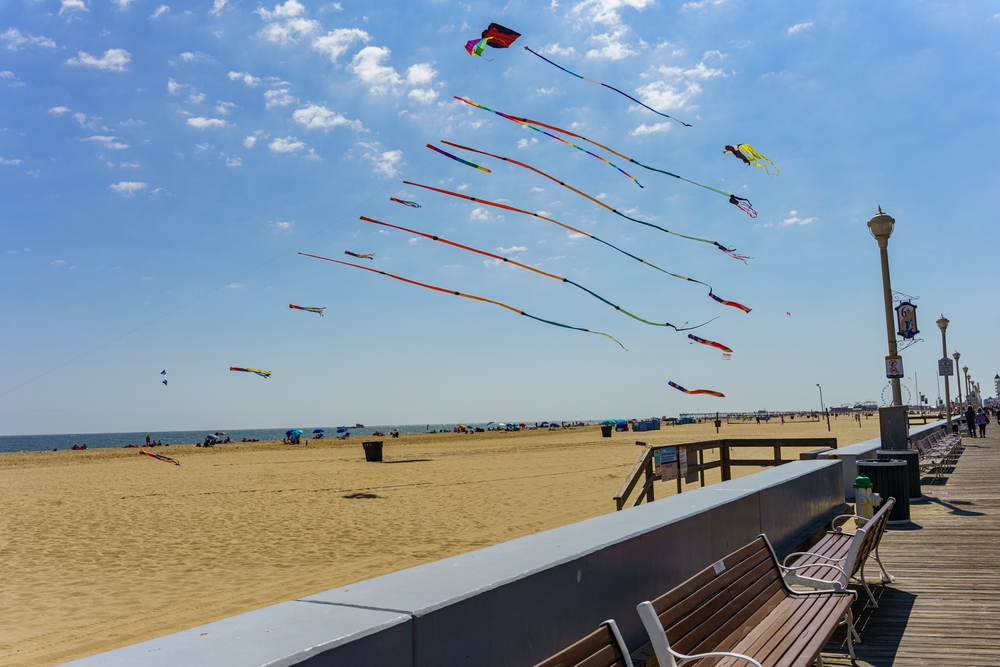 Get Arty At The Art League of Ocean City
If you love art then you will love The Art League of Ocean City. This space is run by a non-profit organization for those that are inspired by art.
The two-story gallery exhibits work for local and regional artists and are updated monthly. On the first Friday of every month there is an opening reception for the new artists and the public is welcome.
The space is open most days but check before you go as sometimes there are events on. You can also take classes here so book one of those if you really want the full experience.
Marvel At Ocean Gallery
One of the not to be missed things to do in Ocean City is to visit Ocean Gallery. Chances are you have seen pictures of this place as it's pretty well known.
It is essentially a large colorful building made from old, recycled, paper and antique parts. None of it really fits together but it somehow looks fantastic.
Inside you will find posters, portraits, license plates, art prints, and displays that change periodically.
The building has been honored by the State of Maryland as one of the most unique attractions on the boardwalk.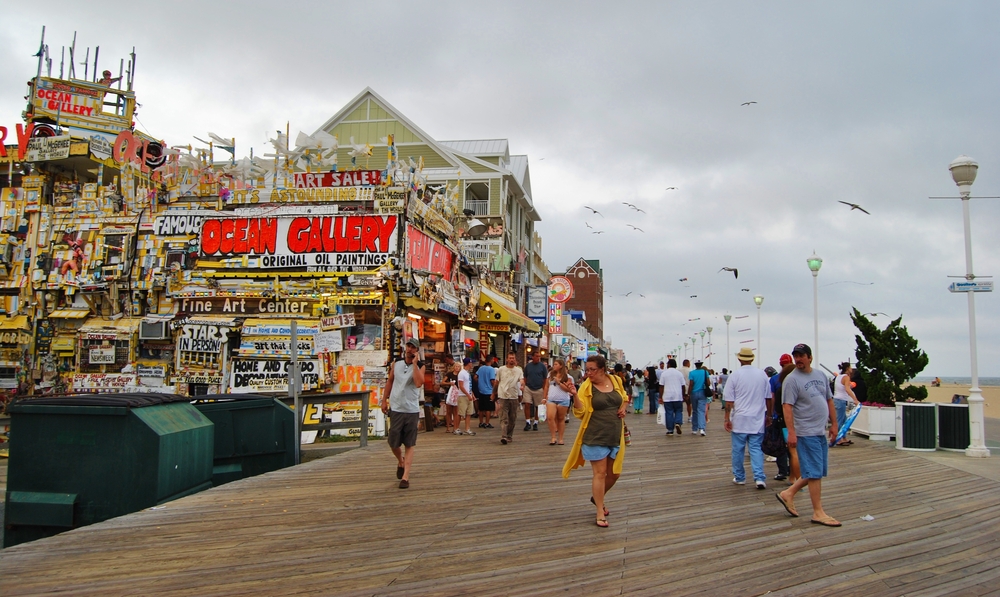 Enjoy Some Time At Carousel Ice Skating Rink
Set inside the Carousel Oceanfront Hotels and Condos is an ice skating rink that welcomes all. The hours the rink opens change but for a small fee you can rent skates and skate to your heart's content.
They also put on ice shows which are spectacular and well worth seeing if one is on while you are in town. You can also hire the rink out for parties.
If you are looking for something a little different to do then this is it.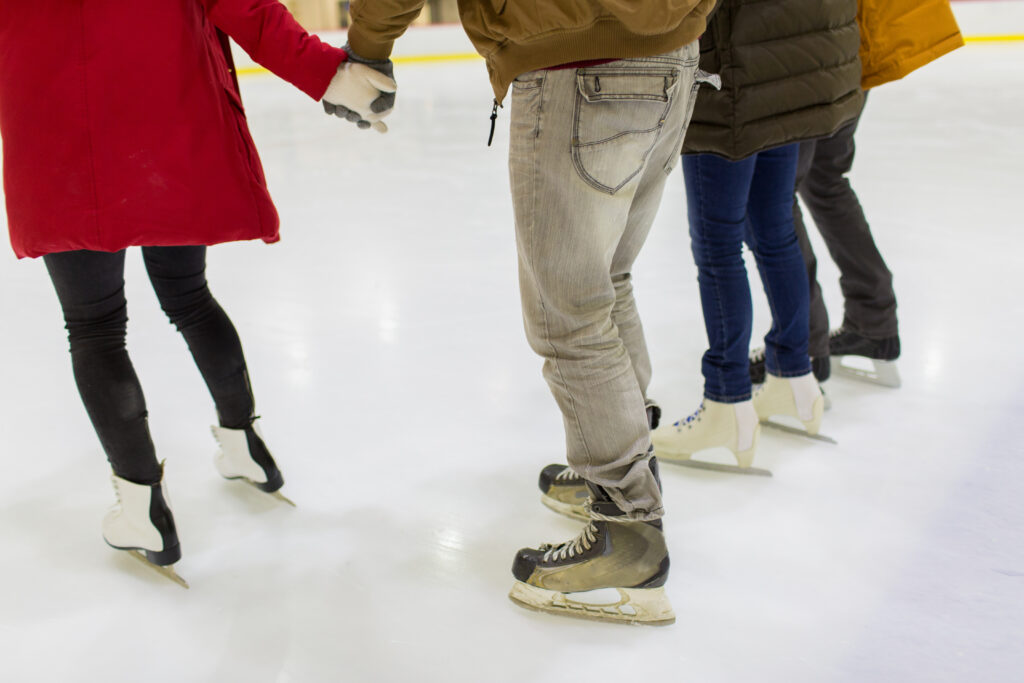 Customize A Donut At Fractured Prune
If you love donuts then you are going to love Fractured Prune. Here customization is the name of the game.
It's easy you start with an oven-fresh donut and add whatever toppings and glazes you want. You can literally create whatever combination you want. There are 19 glazes and 13 toppings to choose from.
You can also buy already prepared ones if you don't feel like doing them yourself. Strawberry Shortcake and Banana Nut Bread are popular options.
There are six stores around the city so this sweet treat is within easy reach wherever you are. This is a really fun and delicious thing to do.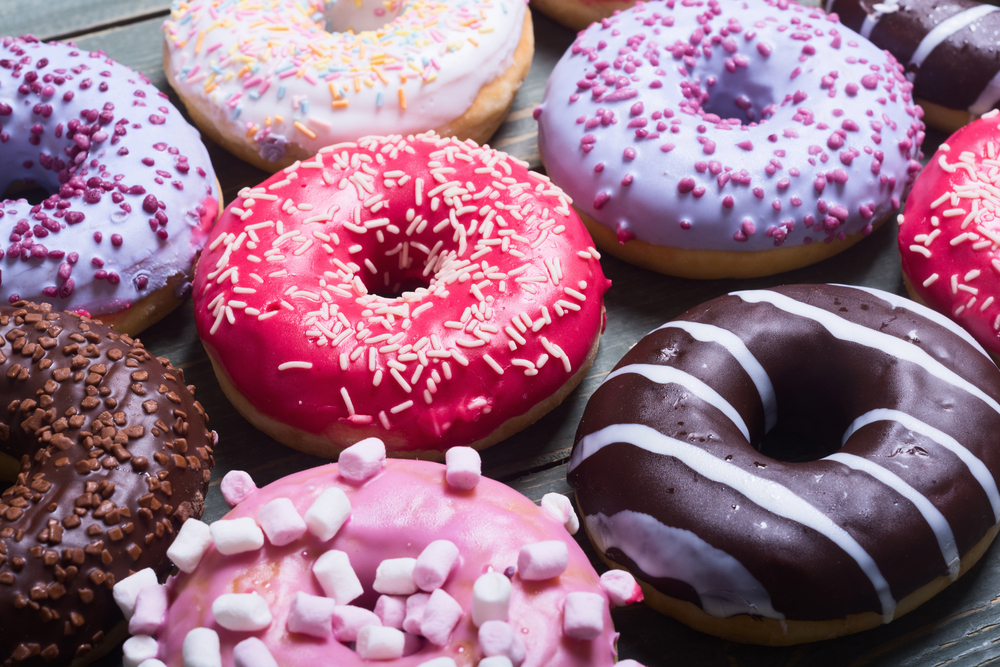 Be Astounded At Ripley's Believe It or Not!
If you are up for an afternoon of fun then head to Ripley's Believe It or Not! It's full of the strange, unusual, and sometimes squeamish exhibits this brand is known for.
You will find five-legged alligators, meteorites, junk art, and shrunken heads to name but a few. The mirror maze is fun and don't forget a photo with Maryland's weirdest taxidermy animals.
Most children love the gore and gruesome and this place is one of the best things to do in Ocean City, MD especially if you have children.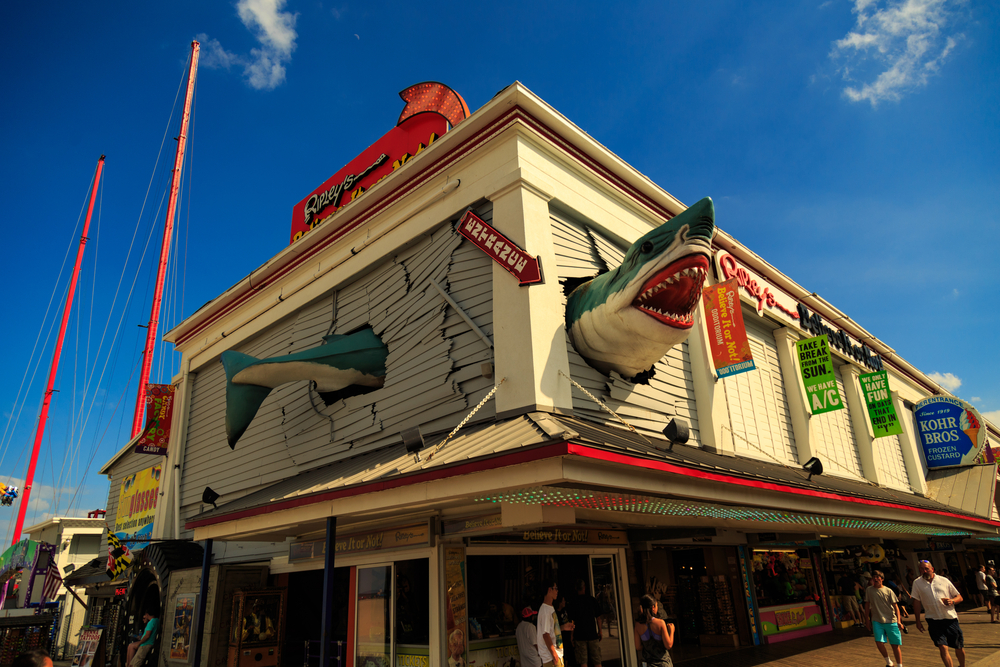 Go Craft Beer Tasting
If you love craft beer then you are going to love Ocean City. This area is becoming a destination for craft beer enthusiasts.
There are over 20 breweries within about an hour of Ocean City. You can go to the local ones or venture further out if you are looking for things to do near Ocean City, MD.
For the local breweries check out the Backshore Brewing Company and The Fin City Brewing Company as they are both easy to get to.
Backshore Brewing Company is described as "a tiny brewhouse on the beach," and was the first nano brewery in the area. It's located on the Boardwalk and is known most for its Hoop Tea. Boardwalk Blonde, the Downtown Sugar Brown and Tutti FN Frutti are all popular brews here.
The Fin City Brewing Company is Ocean City's oldest brewery and operates from Hooper's Crab House. Favorites here include the Jackspot Amber Ale, the White Marlin Pale Ale, and the Black Fin Black IPA.
This is one of the best Ocean City activities particularly if you are a craft beer fan. This is also one of the best things to do in Ocean City for adults.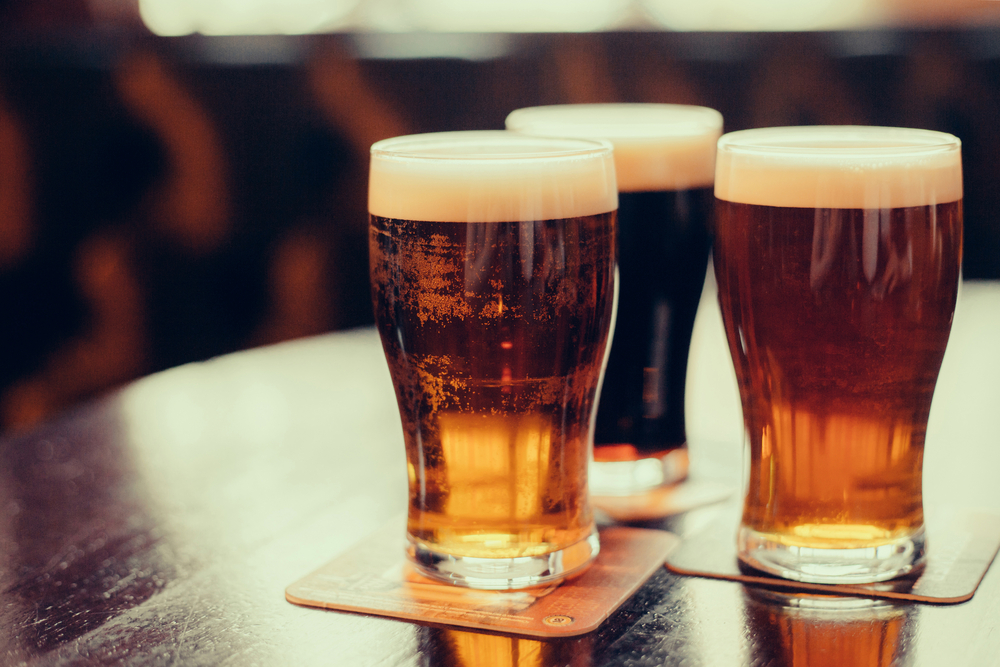 As you can see when it comes to the best things to do in Ocean City, Maryland there are so many options. There are so many Ocean City attractions it can be hard to know where to start.
We hope this article has helped you decide what are the best Ocean City activities for you. Whatever you choose to do we know you will have a great time. Have a great vacation and come back and let us know how your trip was.