Are you searching for all the best restaurants in Raleigh, North Carolina? Well, you have come to the right place because here you will see 15 of the best. There are so many things to do in Raleigh that you are going to be hungry after exploring and running around this beautiful city. Raleigh is known for many things including being the capital of NC.
It is also known as a college town with NC State being the biggest one in the area. So the town has a fast and young vibe going on all the time. Just like most college towns in America, Raleigh is known for their craft brews. So make sure to stop by at least one of the many breweries while you are in town.
There are plenty of good restaurants in Raleigh but this list will help you narrow your search down so you can spend your time enjoying your vacation. No matter the kind of food you are searching for it is sure to be here on this list of the best restaurants in Raleigh!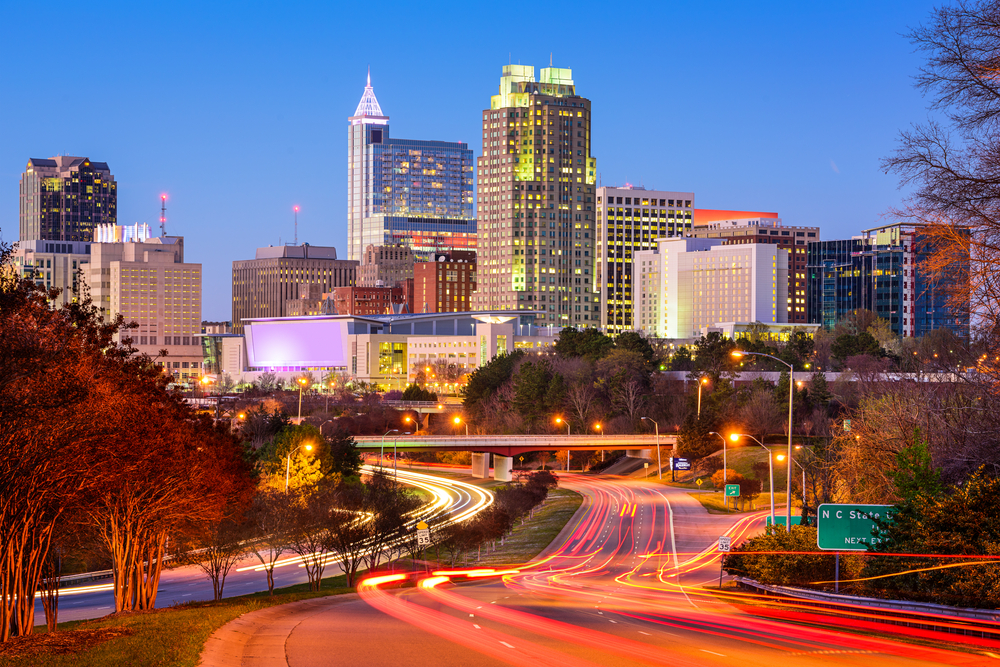 15 Best Restaurants in Raleigh NCYou You Must See
Mulino Italian Kitchen & Bar
Up first is one of the most popular restaurants in Raleigh. Mulino is a stylish Italian restaurant where they serve high-quality meals that are all made from scratch. Grab a seat outside on their patio and take in the views or you grab a seat inside. You can order freshly made pizzas, and pasta, or try one of the daily specials.
They are open every day except Wednesday starting at 5 pm until 10 pm and on Friday and Saturday, their doors stay open an extra hour until 11 pm. It is recommended to make a reservation on the weekends and you easily make one on their website. If you are craving pizza in Raleigh you will want to stop by Mulino's.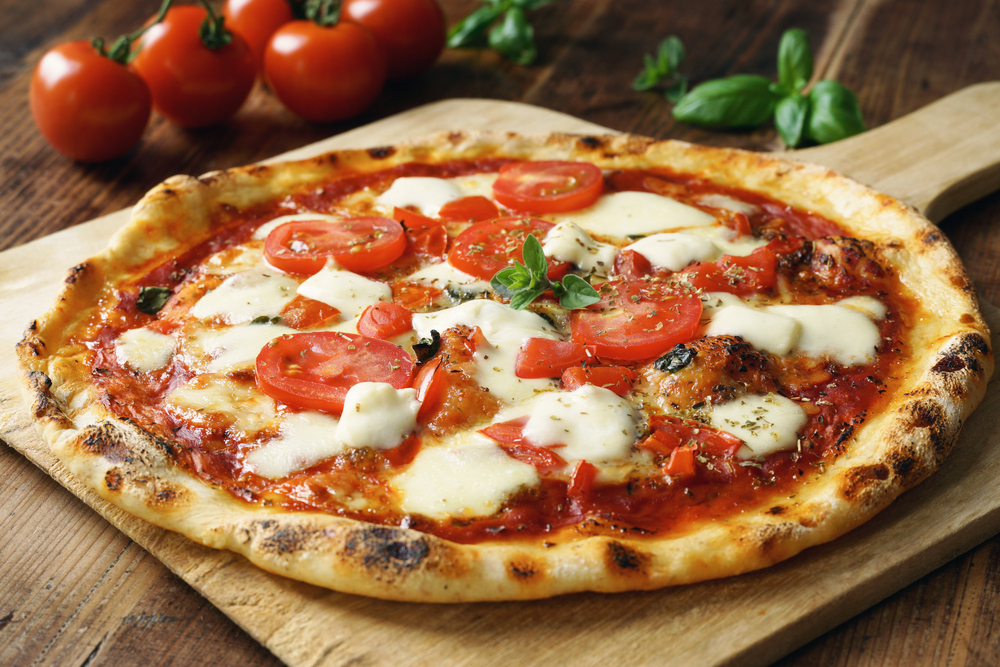 Vivace
Grab a seat at Vivace, you can pick from the indoor dining room or outside on the beautiful patio. They offer lunch starting at 11:30 and they switch to dinner at 5 pm every day. Here you can find plenty of different options but they specialize in plates of pasta, and pizza, plus they have a large variety of seafood.
If you are looking for where to eat in Raleigh Vivace is a place to check out. For lunch, you can order freshly made sandwiches, the salads are always made with fresh ingredients, and try fishing your meal off with one of their yummy desserts.
Angus Barn Steakhouse
The Angus Barn has some of the best food in Raleigh. They serve American-style cuisine including all of your favorite comfort foods. They specialize in dry-aged steaks and serve 20,000 of them a month in 9 different styles of cuts. Other popular dishes are slow-cooked BBQ ribs, fresh fish, and shrimp, plus they have a few vegetarian options to choose from too.
The Angus Barn also has an impressive wine cellar where you can dine or just grab a quick drink. They pride themselves on having one of the most prestigious wine lines in the country. The dress code is enforced here so dress to impress. You are going to love this fine dining experience because they still have a very laid-back kind of vibe.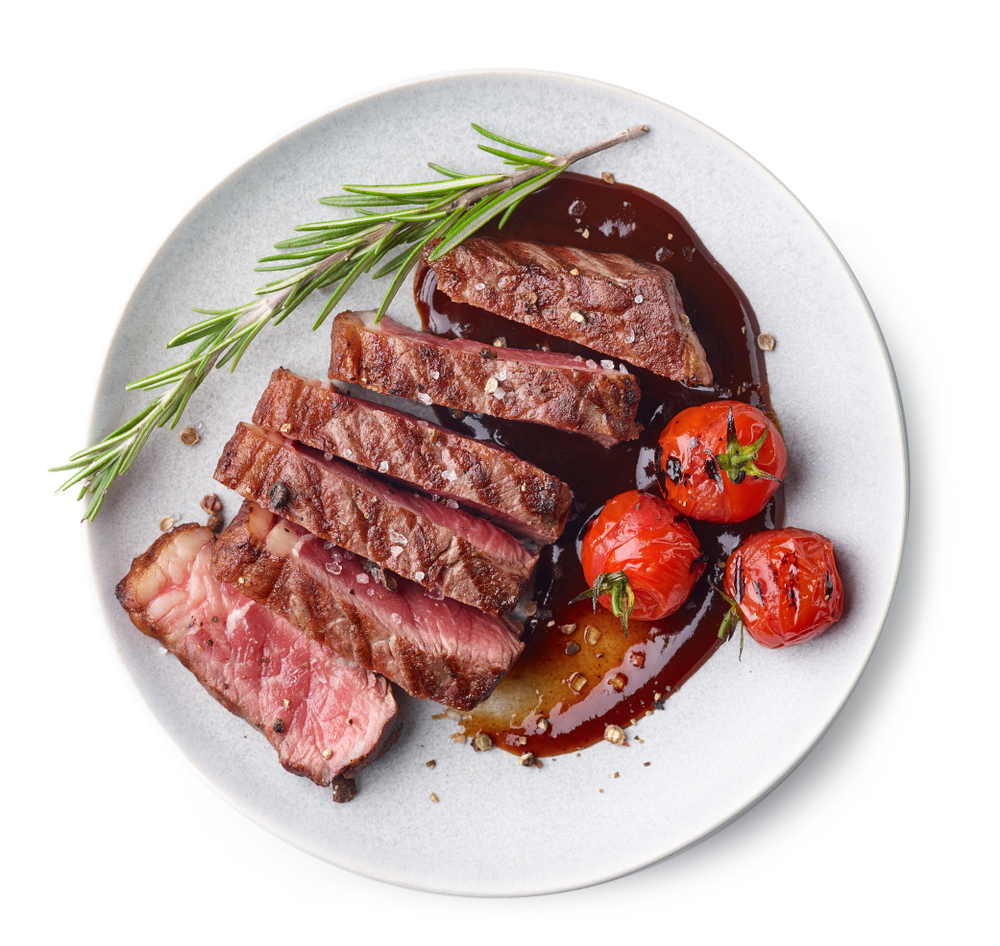 Sitti
Sitti is an authentic Lebanese spot and is one of the best Raleigh restaurants. The word Sitti translates to Grandma in Lebanese and owners named their restaurant after their beloved Grandmothers who brought them to NC. Stop in and have some of the best lunch in Raleigh. They offer freshly made falafel, Tabouleh, and other special Lebanese favorites.
They are open for lunch and dinner every day of the week from 11 am to 10 pm. For dinner, some of the crowd favorites are lamb chops, Lebanese Curry, and their take on Red Snapper. Every dish is made fresh and daily at Sitti and you can sit inside or outside on the patio.
Coquette
Coquette is an authentic French Brasserie. They serve lunch and dinner daily and on Sundays, they have a special brunch menu. You can find everything from escargots, and shrimp cocktails, to super cute charcuterie boards. Some of the popular dinner items include pan-seared halibut and salmon, steaks, and plenty of seafood options.
If you are a french onion soup lover you are going to want to order at least a cup of their homemade soup and pair it with a freshly baked piece of bread. They also serve delicious french desserts and quiches all day long. Coquette should be high up on your list of the best places to eat in Raleigh NC.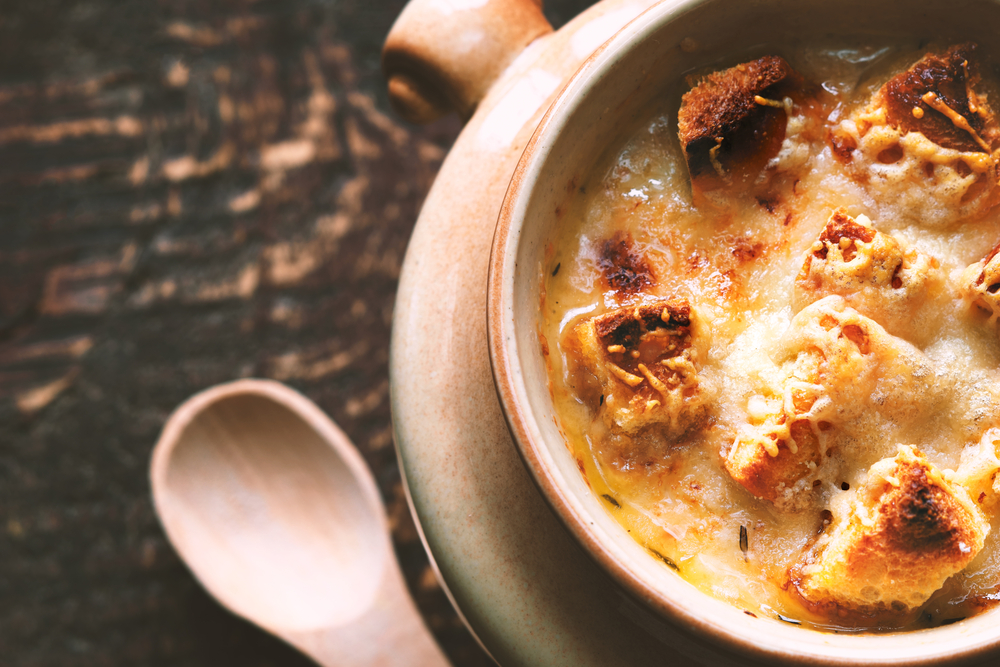 Whiskey Kitchen
If you are looking for a fun night out with some of the best dining in Raleigh you must head over to the Whiskey Kitchen. Here you will find a big warehouse-style restaurant and a full whiskey and cocktail bar. Here you can start your journey off with boiled peanuts, meat and cheese board, or how about some classic smoked turkey wings.
You can enjoy your lunch or supper inside in the warehouse or if it is nice enough you can enjoy their huge patio with family-style eating. They also have plenty of salad options, shrimp and grits, or try a yummy BBQ plater. Stop by on the weekend for the best brunch in Raleigh. At brunch, try their Nashville breakfast sandwich or a bread-and-butter BLT. There is so much to love here no wonder why it is one of the best restaurants in Raleigh.
Flying Biscuit Cafe
The Flying Biscuit Cafe is one of the most popular places inside of the Cameron Village Restaurants. Here you will find that they serve up yummy breakfasts all day long, and have been for over 20 years. You can order yourself biscuits and gravy, eggs benedicts, scramble plates, breakfast burritos and so much more.
They also have plenty of options for lunch food if you are traveling with someone who isn't a breakfast lover. But once this is for sure you will some of the best Raleigh food here at the Flying Biscuit Cafe. Every single week they fling out more than 5,000 mouth-watering biscuits. So stop by anytime and enjoy some good old fashion southern cooking.
Mayflower Seafood Restaurant
If you are searching for seafood in Raleigh NC then you have to try out the Mayflower Seafood Restaurant. At the Mayflower, they have family owned and operated and try to make everyone feel right at home when in their dining room. Start with some warm crab dip for the table before you dig in on your entree.
You will find all types of seafood here from king crab legs, to broiled platters of freshly caught seafood, or splurge for a freshly fried plate. No matter what kind of seafood you are looking for they are sure to have something to satisfy your cravings. Be sure to check out the daily specials so you can save yourself some money and try something delicious.
Morgan Street Food Hall
There are plenty of food halls in Raleigh to choose from and one of the best in the Morgan Street Food Hall. There are over 20 types of food stalls here and you can find everything from greek food to French desserts. You can hang out inside the warehouse-looking dining area or chill outside on one of the many picnic tables.
Start your journey through the Morgan Street Food Hall with a fun boba tea, then grab a sushi roll or quick empanada. There is also a burger bar, and fish and chips restaurant, and finish your day off with an ice cream waffle cone, or a yummy fresh homemade popsicle.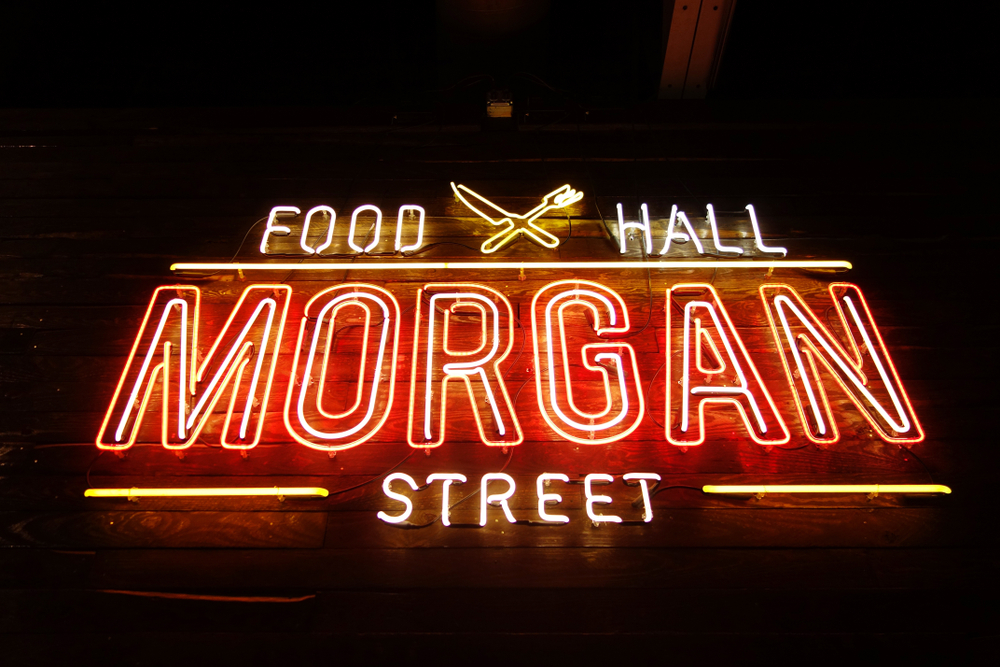 Another Broken Egg Cafe
Looking for the best breakfast in Raleigh NC? Then you have to check out Another Broken Egg Cafe. Here you can enjoy their creation of hash brown or smoked salmon benedicts, chicken and waffles, cinnamon roll french toast, or even shrimp and grits. There are also so many other dishes to choose from if none of those sound good.
Every season they also break out a new seasonal menu to go with what is fresh and in season so be sure to check out that whenever you are in town. If you are in the mood for a breakfast cocktail they have a full bar and specialize in Irish coffees with new flavors popping up all the time. This is one of the best restaurants in Raleigh when you are craving a homemade breakfast.
Plates Neighborhood Kitchen
Pull up a seat at Plates Neighborhood Kitchen. Here you can sit inside or relax on the outside pet-friendly patio. Plates is open daily for lunch and dinner and they serve a special brunch on the weekends. The vibe here is laid back, but the food is anything but that. The chef and owner have been in the business for decades now and create their food from their world travels.
Be sure to book yourself a table and enjoy some of the best dinner in Raleigh. Start off with a small plate to share you can pick from the sweet potato beignets or crispy brussel sprouts. And for your main dish, you can enjoy oven-roasted duck or try their black pepper fettuccine. No matter what you order you are going to love the time spent here at one of the best restaurants in Raleigh NC.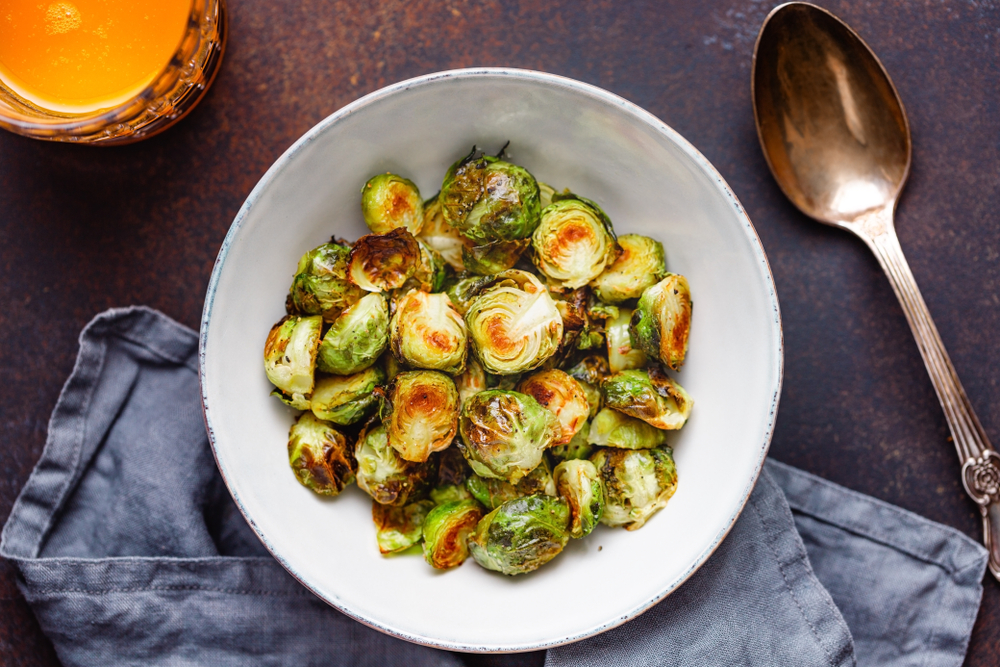 Humble Pie
Humble Pie has the best brunch in Raleigh. All of their dishes are meant to be shared in their dining room or outside covered patio. You can order freshly made chicken and waffles, or if you are looking for a humble breakfast they specialize in tacos and egg sandwiches.
The Humble Pie is also open for dinner every day of the week. You will find fresh and unique food like lamb meatballs, tuna tartare, and grilled skirt steak. Humble Pie is located in the trendy warehouse district and they have an elegant but super casual atmosphere.
Parkside
There are so many different downtown Raleigh restaurants that it can be hard to find the right one. Heading over to Parkside will always leave you feeling satisfied and happy. Here you can start your meal off with a small plate like a baked pretzel or you can move on to a fresh parkside salad full of bacon-wrapped dates if you are feeling more adventurous.
Then order a fresh Parkside salad with mixed greens, cabbage, tomatoes, and a few more ingredients. For supper, they have burgers, sandwiches, meatloaf, or prime rib. If you hanging out downtown you have to stop in at Parkside, they are one of the best restaurants in Raleigh NC.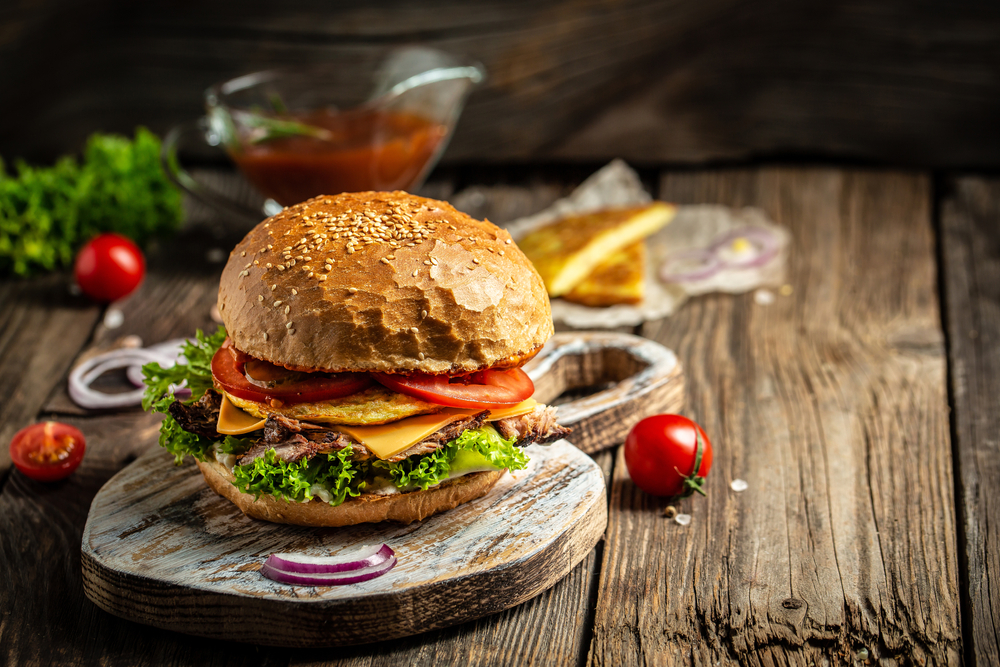 Gravy
When you think of Gravy you are most likely thinking about the traditional gravy that goes with turkey on thanksgiving. But at Gravy, it actually refers to what Italian-Americans refer to as their red pasta sauce. Every day they make their sauce fresh with local tomatoes and herbs. Almost everything here comes fresh from North Carolina farms.
They are open every day starting at 11 am and serve lunch until 4 pm, then dinner starts and is served until 10 pm. Try an authentic bowl of potato gnocchi or bolognese you are going to love it. Be sure to save room for an Italian dessert like tiramisu or gelato. If you are looking for fresh and authentic Italian dining in Raleigh you have to give Gravy a try.
The Pit Authentic Barbecue
Everyone knows that NC is known for its famous BBQ and the Pit Authentic Barbecue has been serving up the best for years now. You can find them in the warehouse district in a beautifully restored building. There is plenty of seating so you never have to make a reservation.
Besides BBQ you can try their beef brisket, baby back ribs, barbecue turkey, and even fried chicken. And if you are looking to chase down your BBQ with an ice cold drink they also have an intensive drink menu so you are sure to find something you like.