Are you ready to see some of the very best things to do in Raleigh NC? You've come to the right place!

It is a lively town full of history, delicious food, and other fun things to do! Some of the very best things to do in Raleigh are free, making it a great option for budget travelers. With its children's museum and fun parks, Raleigh is a great city in North Carolina to visit if you are traveling with kids!

Known as the City of Oaks, Raleigh is a part of The Triangle that encompasses Raleigh, Durham, and Chapel Hill. This area is characterized by three major research university's. The city has a relatively central location in North Carolina, making it a great jumping off point for many cool day trips in the state. It's a perfect addition to any North Carolina road trip!

Due to the central location and cool attractions, the city welcomes millions of visitors every year. Whether you are a foodie, history buff, or love outdoor activities when traveling, you will find tons of cool things to do in Raleigh!
Make sure to check out our list of the best restaurants in Raleigh for more inspiration!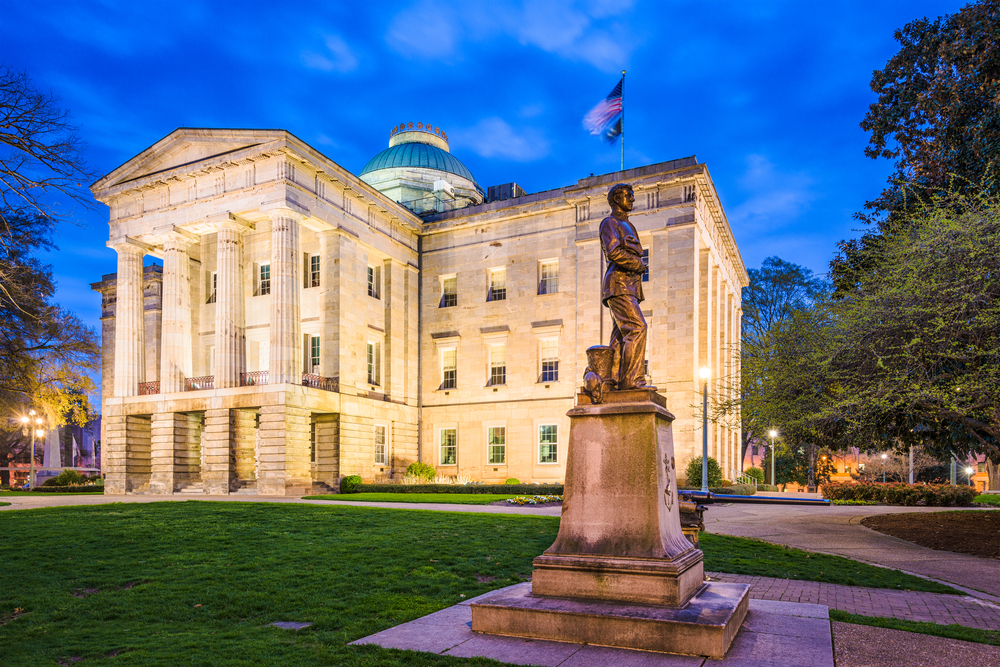 14 Best Things To Do In Raleigh You Shouldn't Miss
North Carolina Museum of Natural Sciences
The North Carolina Museum of Natural Sciences is one of the best things to do in downtown Raleigh! The museum is the largest natural history museum in the southeast. It spans more than two city blocks and has four levels of interactive exhibits to entertain people of all ages.

You can learn about dinosaurs, the ecological make-up of North Carolina, see live fish and other native North Carolina species, and much more at the museum! While you're at the museum, you can also stop for lunch on the fourth floor. The Acro Cafe offers many different menu items, including kid-friendly options.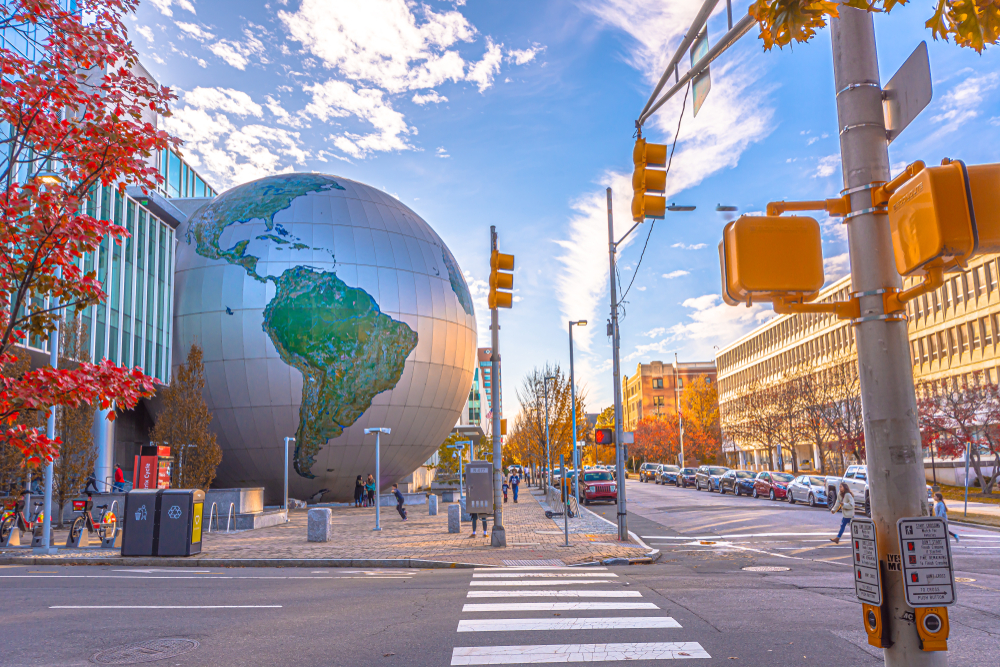 William B Umstead State Park
If you are looking for things to do in Raleigh that allow you to get some fresh air, it's super easy at the William B Umstead State Park! The park offers camping, hiking, and water sport opportunities. Trail runners, bikers, anglers, and outdoor enthusiasts will love this Raleigh state park!

Three manmade lakes are a part of the state park; Big Lake, Sycamore Lake, and Reedy Creek Lake. If you love to be on the water, you can rent a canoe at the visitors center and enjoy a day out on the Big Lake. There's also grills, picnic tables, and covered shelters for you to use for a picnic in the park! The park offers one tent campground and two primitive campgrounds as well.

In the park, you can find trails for all experience levels. For great views and many hike features, consider the 5.6 mile Company Mill Loop. For a shorter and easier hike, the Inspiration Trail will take you along the Crabtree Creek, but is rated easy and is less than a half a mile long.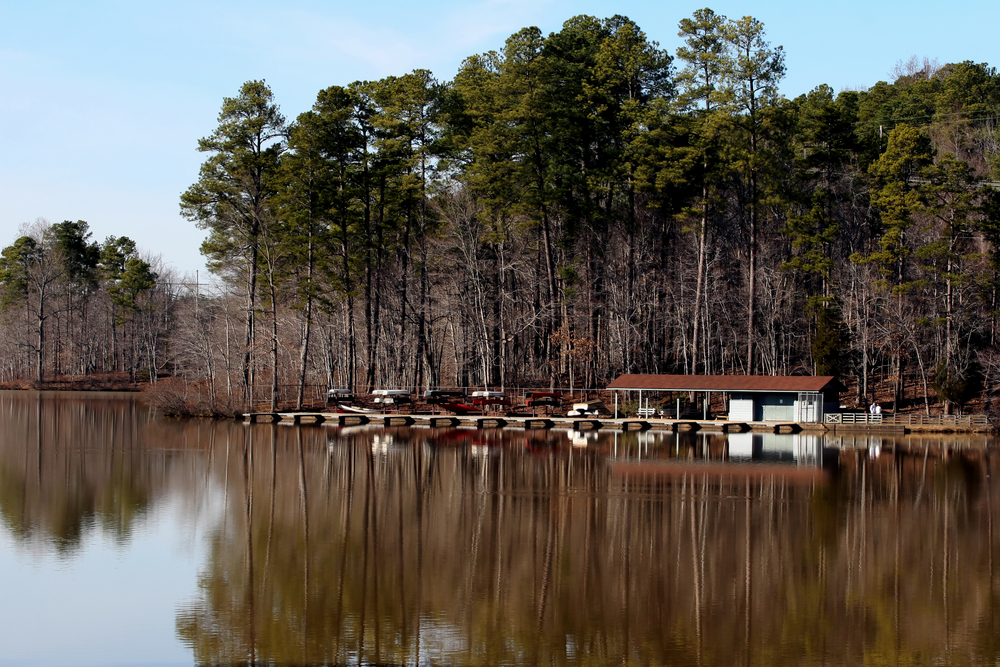 Raleigh Farmers Market
The Raleigh Farmers Market is open year around, seven days a week! One of the most unique things to do in Raleigh, the farmers market is a great place to stop and pick up fresh produce. You can also find baked goods, home decor, canned goods, and much more.

Shopping at the farmers market is a great way to buy unique local items that you can take home with you or buy as souvenir for a loved one. Leaving Raleigh is never fun, so it can be nice to have a bit of Raleigh to bring home with you!

There are several different buildings and areas, as well as restaurants at the Raleigh Farmers Market. There are restaurants in the market to get breakfast, lunch, and dinner. You order take-out or enjoy the outdoor seating. If you want to go for a true North Carolina experience, try the crispy fried catfish!
North Carolina Museum of Art
The stunning North Carolina Museum of Art is one of the most popular attractions in Raleigh! The exterior of the museum offers beautiful architecture, water features, and miles of walking trails. The paved trails are surrounded by permanent and temporary sculptures and statues. You can walk the trails everyday from dawn to dusk!

The museum is one of many free things to do in Raleigh. The permanent collection of art at the museum spans a whopping 5,000 years of history and is absolutely stunning. The interior and exterior of the museum are very calming and beautiful! The architecture and landscaping features around the building are a perfect place for photographers to get beautiful pictures in Raleigh.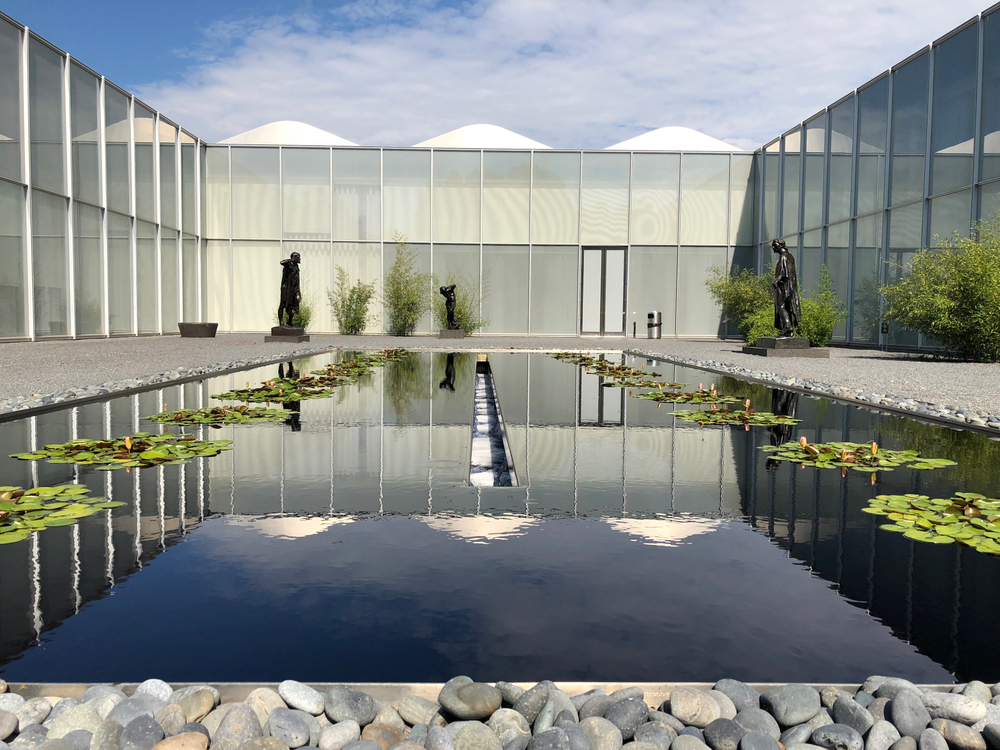 Lake Wheeler Park
If you love to spend time outdoors or out on the water, the Lake Wheeler Park is for you! There are opportunities to canoe, kayak, stand up paddle board, fish, play sand volleyball, and more at Lake Wheeler.

Raleigh is a lively city full of cafes, museums, and everything you would expect of a thriving city. If you need a break from the hustle and bustle of the city, you can leave downtown for some of the more unexpected things to do in Raleigh. Heading to the southern part of the city to go tubing or waterskiing on Lake Wheeler is such a cool experience when you're in the City of Oaks!

Lake Wheeler Park offers programs at different times in the year. They have a small concession stand available as well! For outdoor lovers who want to spend more than a day at Lake Wheeler, there are camping options just north of the lake.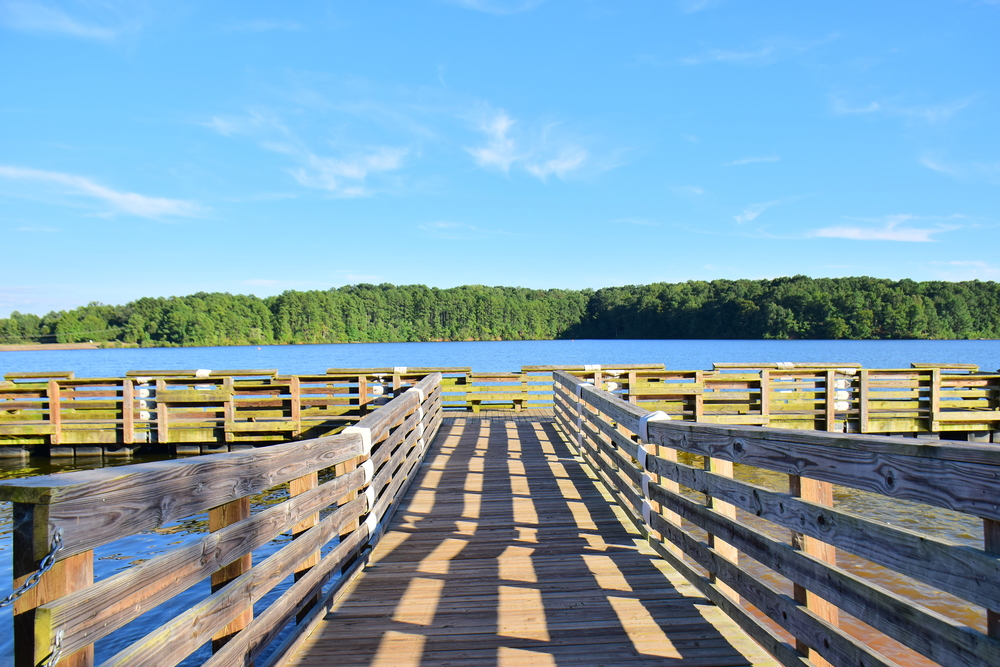 Marbles Kids Museum
The Marbles Kids Museum is arguably one of the best things to do in Raleigh with kids! Marbles is a multi-story museum that offers countless experiences for children, including outdoor exhibits.

Full of everything that kids love, the Marbles Kids Museum has areas to splash in water, a putting zoo, a pirate ship, an area dedicated to STEM, and many places for you kids to be active and play miniature versions of sports!

Marbles offers play kits for families to take home and keep the fun of the museum going at home. They also offer many programs and camps at the museum so make sure to check their website for upcoming events on the day(s) you will be in Raleigh. The Marbles Kids Museum is a a part of what makes Raleigh such a great city for both adults and children!
Historic Yates Mill County Park
One of the most stunning places to take pictures in the city, the Historic Yates Mill County Park is one of the best things to do in Raleigh for photography lovers. Just five miles south of downtown Raleigh, the Yates Mill was built in 1756. Back before towns and modern luxuries in rural North Carolina, grist mills like the Yates Mil served as gathering places.

The mill holds a significant place in North Carolina history due to its natural and cultural impact that it has had on the state. At the mill, there are walking trails, exhibits, fishing, gardens, and picnic areas. The mill is most enjoyable in the spring or fall when the temperatures aren't as intense as the summer months!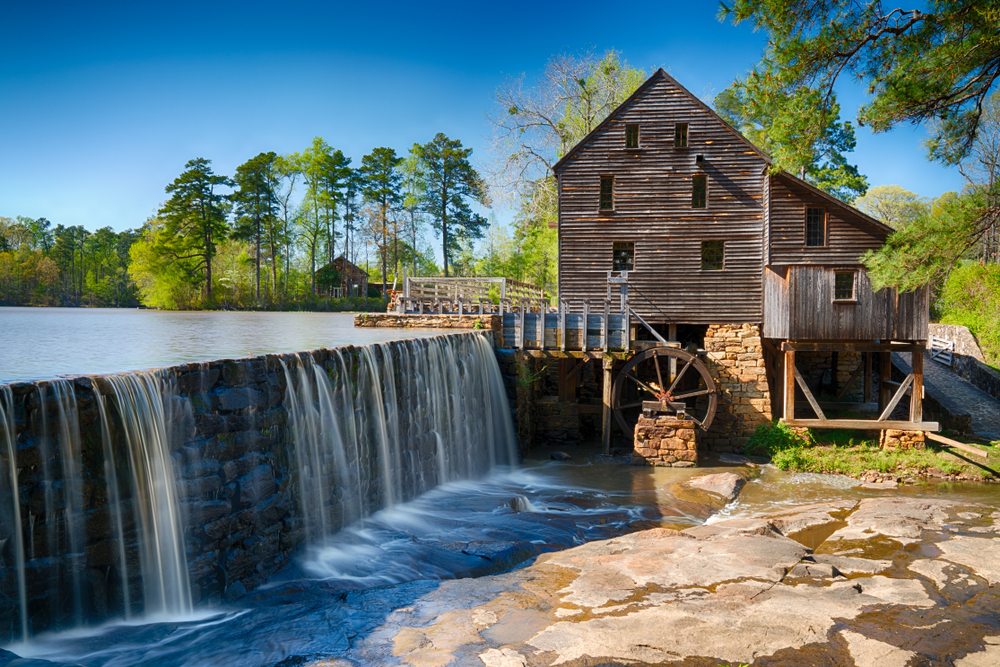 Morgan Street Food Hall
The Morgan Street Food Hall is a lively market hall that is filled with diverse and delicious cuisines. You can get lobster from Maine, fried chicken from the south, noodles from Asia, and top it all off with your choice of delicious desserts.

The food hall is in downtown Raleigh and within walking distance from the beautiful Nash Square, The Capitol Building, The North Carolina Museum of Natural Sciences, and other popular downtown Raleigh attractions. One of the best parts about the Morgan Street Food Hall is that they offer curbside pickup and a delivery service!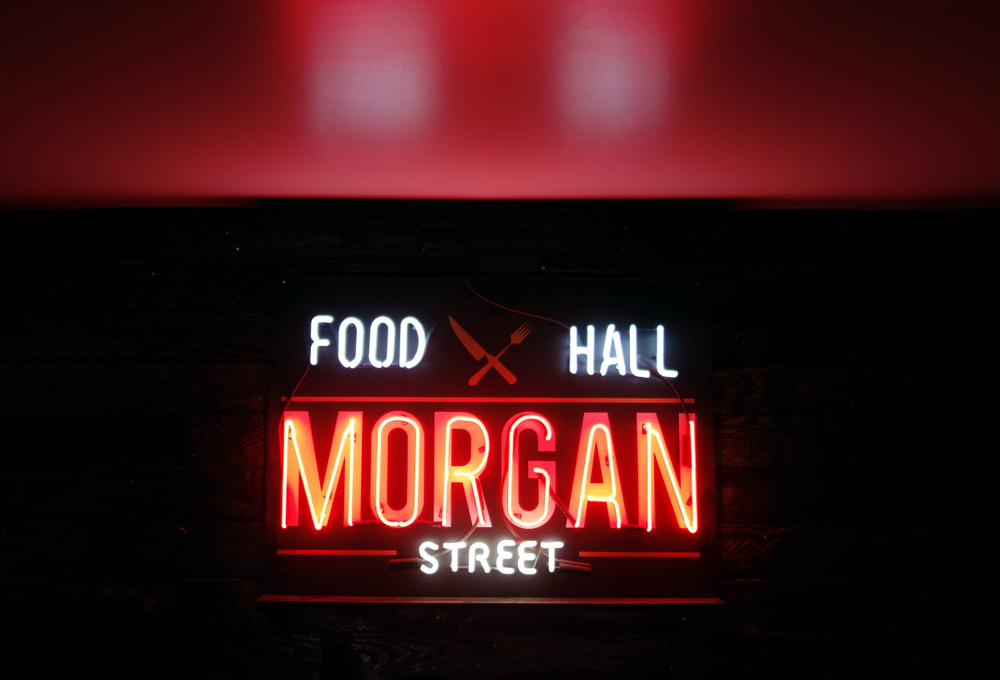 Dorthea Dix Park
For skyline view seekers, Dorthea Dix Park is a must see! The park is famous for its skyline views and the sunflowers and wildflowers that grow there in the summer months. In July when the flowers are in full bloom, people come from all over North Carolina to walk through the rows of flowers and to take pictures!

Dorthea Dix park has sprawling green spaces for playing frisbee, tossing a football around, having picnics, or just laying in the sun. The park holds seasonal events and is open seven days a week, sunrise to sunset.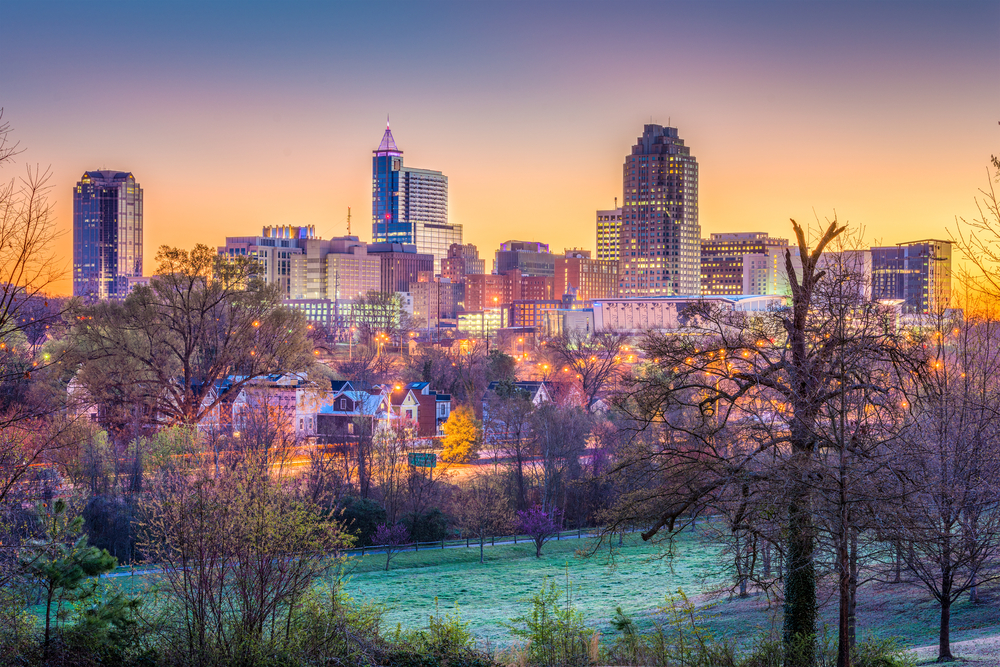 North Carolina Museum of History
Another one of the many free things to do in Raleigh, the North Carolina Museum of History shares the history of North Carolina with all who visit. The museum is next door to the North Carolina Museum of Natural Sciences and the capitol building, making it a great place to visit if you are walking around downtown Raleigh.

You can find parking for the museum around the downtown area. There are parking lots, garages, and street parking. The easiest way to pay for public street parking is by using the Passport app. You simply type in the zone number that you're parking in, it's listed on the parking meters on the street, and you can pay from the comfort of your vehicle. This is so convenient when you are going to need to park in several different places in Raleigh. Once you put your card information into the app it's so quick and easy to pay for parking at each new parking spot you go to!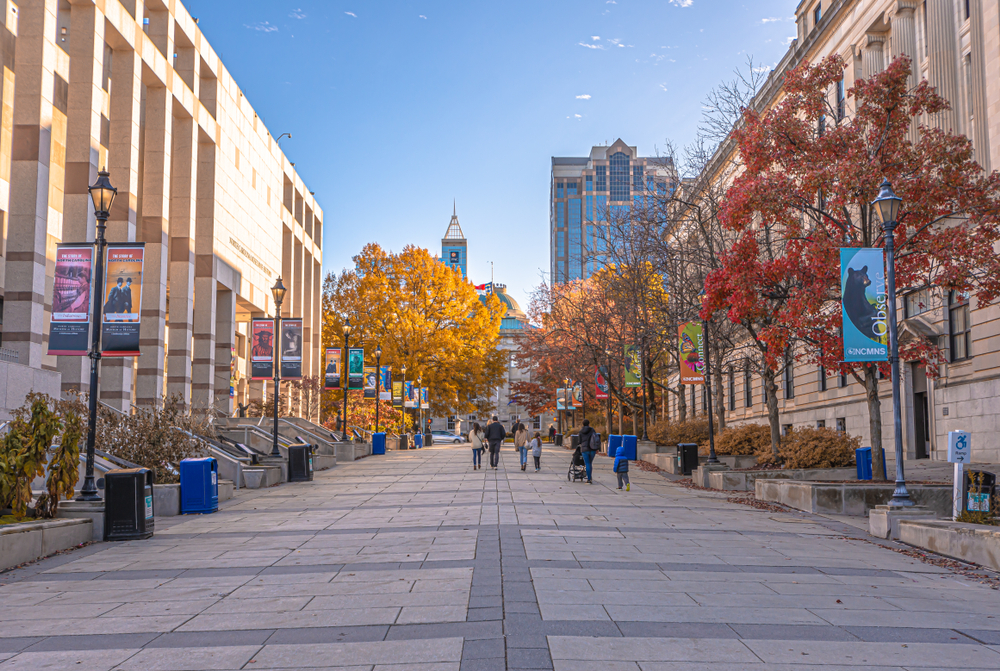 Pullen Park
Pullen Park is one of the most fun packed things to do in Raleigh, especially if you are traveling with kids! The park has paddle boats, an aquatic center, carousel, a train, kiddie boats, playgrounds, and more. The amusements offer admission on a per ticket basis as opposed to a one cost admission fee to the park.

The park has been open since 1887 and is known for being the 5th oldest amusement park in the United States and the 16th oldest in the world!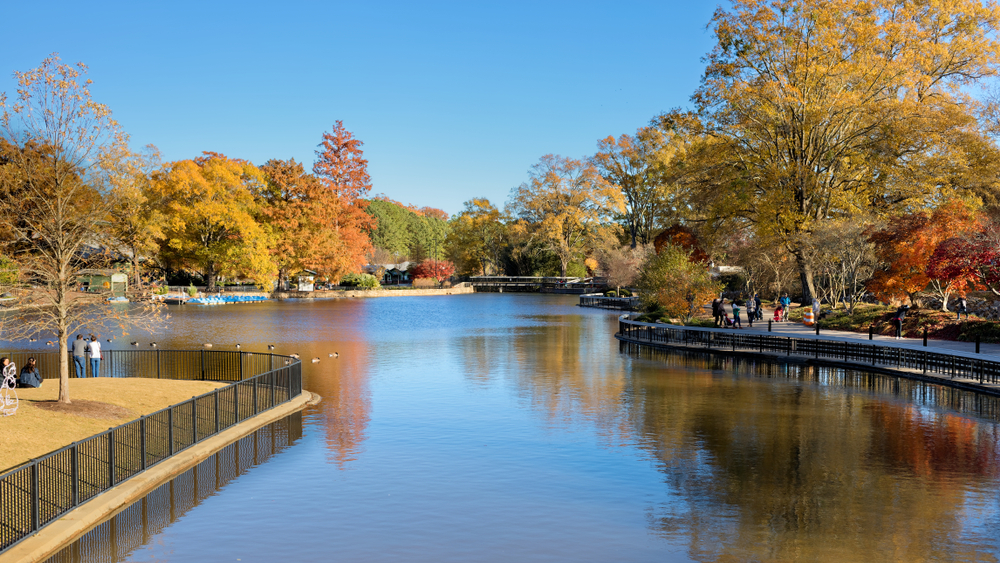 Raleigh Brewing Company
If you're looking for things to do in Raleigh that will allow you to bring a little slice of the beautiful city home with you, consider stopping by the Raleigh Brewing Company! Beers made on site and branded merchandise are perfect to take home with you from a trip to Raleigh.

Raleigh Brewing is a local brewery that offers indoor and outdoor seating, on site draft, and food trucks! The brewery aims to embody the spirit of the City of Oaks in every way. You can see the Raleigh inspirations in the names of their beers and in the murals on their walls!
Azalea Garden
Full of Azaleas, Camellias, succulents, palms, Hydrangeas, and more, the WRAL Azalea Garden is a beautiful location to visit in the spring. The flowers gardens have winding brick pathways, sculptures, fountains, and other beautiful features that make for a perfect location for anyone looking to relax in the fresh air. The gardens are a popular spot for photographers as well!

The Azalea Garden is in a great location in the city. If you're looking for things to do in Raleigh that are conveniently located near one another, the Azalea Garden is one of the best options! The garden is only a four minute drive from Dorthea Dix Park and only a two minute drive from Pullen Park!
State Capitol Building
The North Carolina State capitol building was built in a beautiful Greek-revival style in the 1830's. It is one of the best things to do in Raleigh if you are truly wanting to dive into North Carolina history. Taking a tour of the capitol building is the way to go!

During the week you are welcome to take a self-guided tour and on Saturday's there are guided tours. Although the capitol has been renovated, you can still see some of the original furniture in the capitol today. The capitol building has seen a lot in its many years. It was there when people were protesting and staging sit ins during the Civil Rights Era, it saw Lillian Clement become the first woman to serve in the North Carolina House of Representatives, and so many other important events in North Carolina history!
The fun and lively city of Raleigh is one of many fantastic weekend getaway locations in North Carolina! Which of these fun things to do in Raleigh will you do next?