Are you on the hunt for the best things to do in Augusta, Georgia? Well, you're in luck! Our list includes the very best of all the city has to offer.
When you think of Augusta, you probably think of one thing – The Masters at Augusta National Golf Course. But unless you happen to be in town for that one weekend in April, and you're lucky enough to score a ticket, you'll be looking elsewhere for entertainment on your trip. And that's great because Augusta is teeming with historic houses, art-filled museums, and natural wonders to explore!
Located right on the Savannah River, the beautiful waterfront is a great place to start your journey through Augusta. Learn about the city's famous residents, get in touch with your creative side, and cap it all off with a delicious meal at one of Augusta's best restaurants.
Want to find out more? Read on to check out Augusta's most exciting attractions.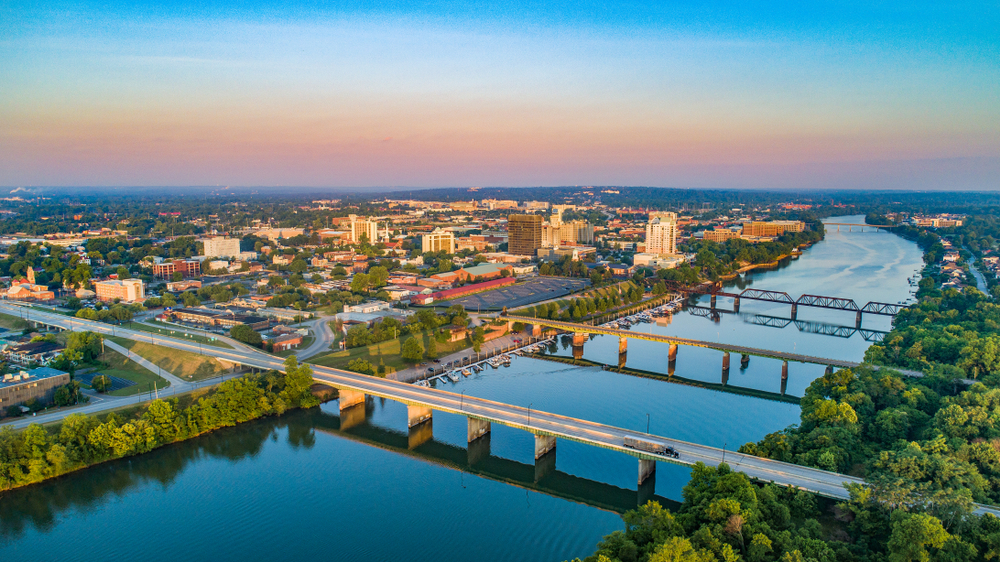 14 Best Things To Do In Augusta, GA You Shouldn't Miss
Morris Museum of Art
Situated alongside Augusta's famed Riverwalk, the Morris Museum of Art is the premier museum dedicated to art produced in the American South. The museum's permanent collection features over 5,000 works, while their rotating exhibitions ensure that there is always something new to see.
When you visit the Morris, start your exploration in the museum's permanent collection, showcasing art produced from the late eighteenth century to the present day. These works span across ten galleries and give guests an all-encompassing view of southern-inspired creativity. Visiting exhibitions have included The Murphys of Savannah, featuring works produced by various members of the artistic family at the forefront of Savannah's cultural scene, and an exhibition dedicated to the work of Augusta-native painter Mildred Weigle Nix Huie.
The Morris is open to visitors Tuesdays-Sundays, and admission to the museum is $5. Children 12 and under can visit for free, so make sure to check their website for children's events during your visit. A trip here should be at the top of every art lover's list – it's one of the best things to do in Augusta!
Magnolia Cemetery
If you'd like to talk a walk on the spooky side, a visit to Magnolia Cemetery is a must-do. It's one of the most unique places to visit in Augusta.
Packed with pre-Civil War era history and the final resting place of some of Georgia's most notable residents, Magnolia Cemetery is a history buff's dream. The land was once home to a great plantation, and the first recorded burial on the site occurred in 1818. Over time the cemetery grew to include sites of burial for many different cultures and religions, including a Jewish cemetery and a Greek cemetery.
The site is also home to the oldest tree in Georgia, a beautiful Crape Myrtle located on Third Street. Notable burials include many American Revolution and Civil War soldiers, as well as Georgian poets and politicians. Check out the website to learn about who you'll find on a stroll through the graveyard, and even learn about a curse that still looms over Magnolia Cemetery.
Augusta Riverwalk
Known as the "front porch of the city," the Augusta Riverwalk is one of the most popular Augusta attractions. The scenic route makes a great place to soak up the natural beauty along the banks of the Savannah River, and it's the best place to live like a true Augusta local on your visit.
Got kids with you? If you're visiting during warmer temperatures, stopover at the 8th Street entrance to let your small sidekicks splash in the fountain. If you'd prefer to keep things dry, there is also a nearby playground to keep the kids entertained.
There is also no shortage of entertainment for adults, too! Live concerts are common at the Jessye Norman Amphitheater, and the Augusta Market, hosted on Saturdays, is where local artisans, farmers, and makers sell items you won't find anywhere else. The Riverwalk also connects tourists to other places on our list – The Morris Museums of Art and The Augusta Museum are both located along the byway.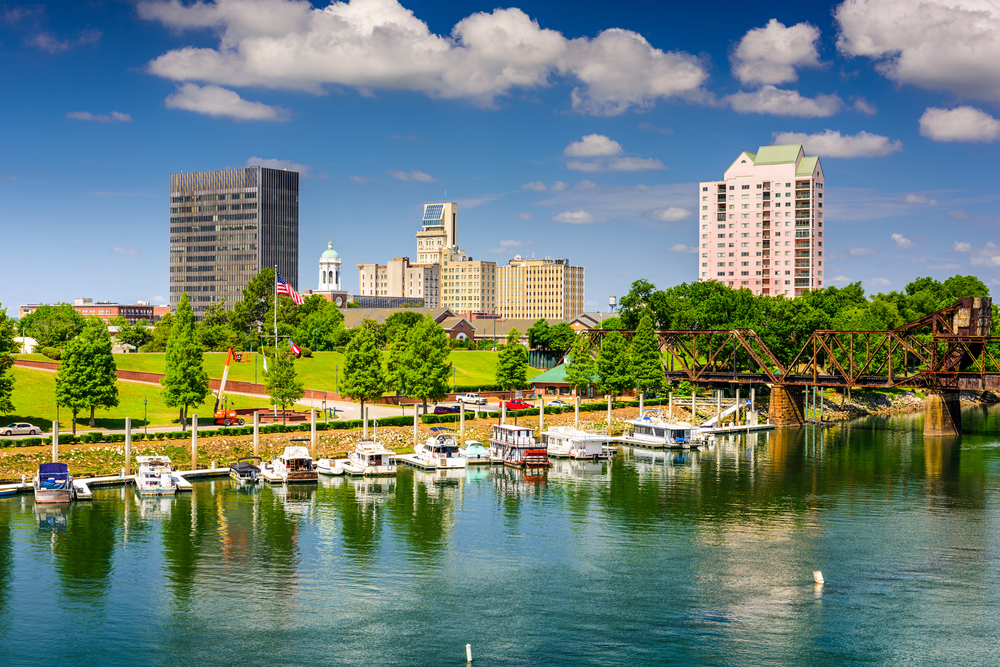 Boyhood Home of President Woodrow Wilson
As a child growing up during the Civil War, Woodrow Wilson learned lessons that would lead him to the presidency. Those lessons are explored and his childhood is highlighted on a tour of his boyhood home, one of the most historic places to visit in Augusta.
Wilson lived in this home in Augusta from 1860 to 1870, his longest time in a single residence. His father moved the family here to serve as the city's Presbyterian minister. Wilson connected himself to his faith during this time, and also explored the idea of leadership as president of The Lightfoot Baseball Club.
Visitors must make an appointment for a tour in advance, and the home is open for tours on Wednesdays through Fridays between the hours of 10:00 AM and 4:00 PM. Admission is $5, and the tour lasts roughly 45 minutes. Step back in time to discover the life of one of our nation's most notable presidents.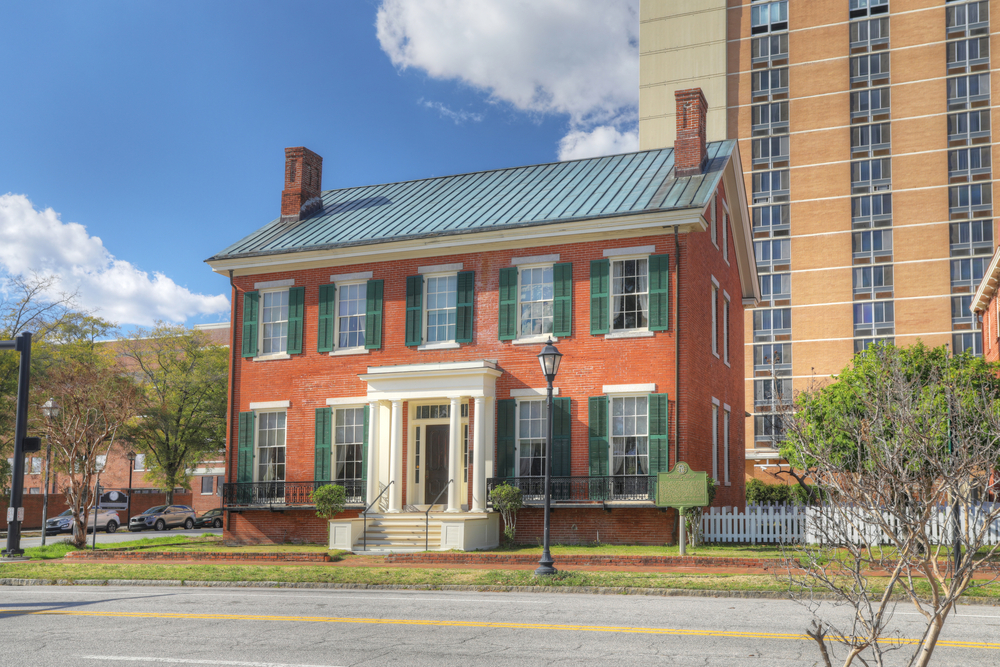 Phinizy Swamp Nature Park
If you're looking for what to do in Augusta year-round, look no further than Phinizy Swamp Nature Park. Open from dawn until dusk 365 days of the year, you're always welcome in the swamp!
Bring your walking shoes, and get to know the great outdoors in this special natural environment. Trek down Beaver Dam Trail, an easy walk to take with children, and spot wildlife like hawks, egrets, herons, river otters, and the trail's namesake, beavers. Make your way to the Floodplain Boardwalk and Observation Deck to spot additional wildlife from a prime location overlooking Butler Creek.
Looking to add a little fishing to your adventure? Stop by the Mayor's Fishing Hole to make your catch of the day. A Georgia fishing permit is required to fish here, and guests must stay on dry land.
The amazing trails and activities don't stop here. Check their website before your trip to discover all the many wonders that await you on a trip to Phinizy Park Nature Swamp.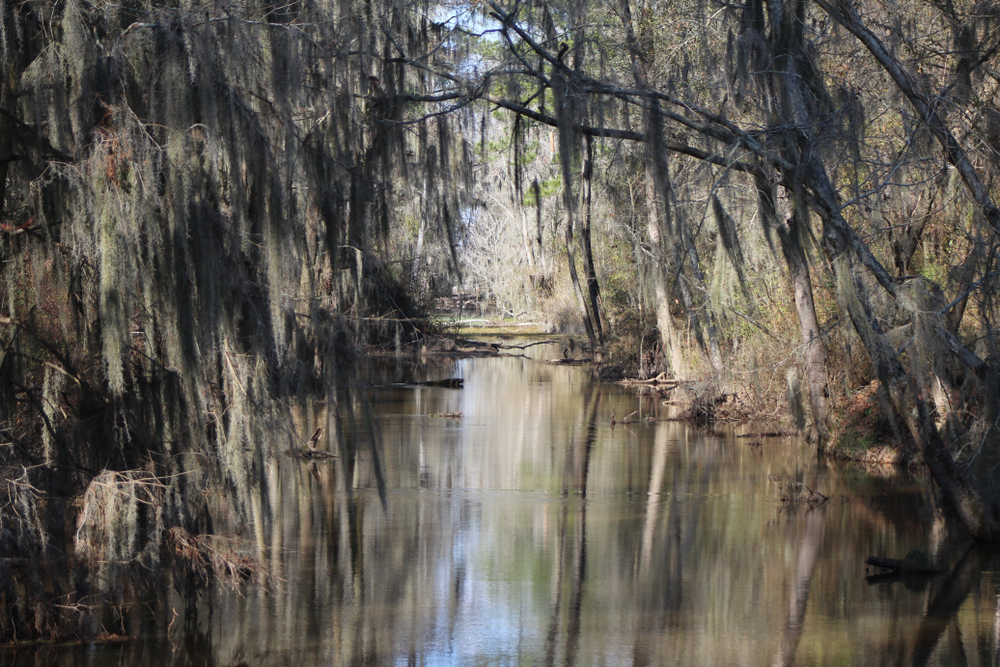 Augusta Museum of History
Packed with a history that showcases the heart of the Central Savannah River Region's cultural impact, the Augusta Museum of History is one of the best things to do in Augusta, GA.
Start with the permanent exhibition, Augusta's Story, which takes visitors on a journey from the original settlement of the area through to the present day. Kids will love the Transportation Corridor featuring a train, a trolley, and even a Ford Model T along a streetscape. The Protect and Serve exhibit showcases the evolution of the public protection services that keep citizens safe.
No museum dedicated to the history of Augusta would be complete without acknowledging its international fame as the location of the most prestigious golf tournament in the world. The Sport of Golf exhibition features the growth of the sport over the centuries and dives into its ancient history – taking guests on a tour through Rome, Scotland, and China before landing at Augusta National Golf Club, home of The Masters.
Admission to the museum is $5, and guests can visit Thursdays through Sundays.
Sacred Heart Cultural Center
Built in 1897, this former Catholic Church is now a space dedicated to the preservation and appreciation of Augusta's cultural heritage. Taking in a concert or an art exhibition amidst the impressive architecture is sure to be one of the most fun things to do in Augusta.
The building, which is a marvel in itself, features fifteen different styles of brickwork and ninety-four stained glass windows above carved Italian marble altars. The church closed in the 1970s and was reopened in the 1980s, hosting art exhibitions, theatrical performances, and an annual Garden Festival.
Sacred Heart is open for guided and self-led tours Mondays through Fridays. Make sure you check their website as their events are always changing. No matter when you visit you will be sure to catch something spectacular!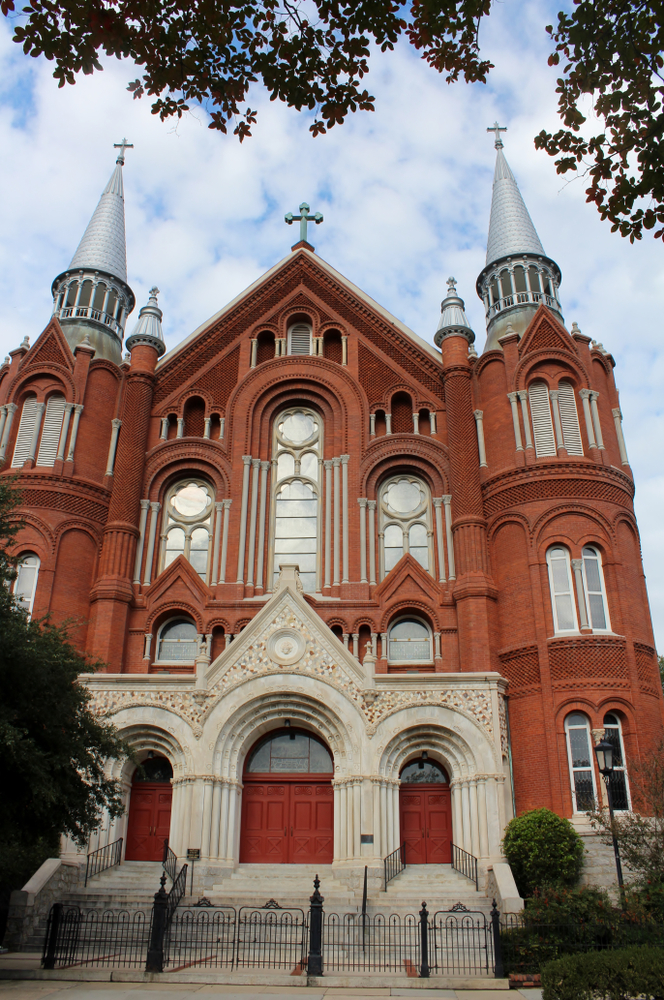 Lucy Craft Laney Museum of Black History
Known as Augusta's premiere destination for Black History, the Lucy Craft Laney Museum is one of the essential places to visit in Augusta. The museum's namesake was a prominent Augusta educator who opened the first school for black children in the area in 1883. Her first class had only six students, but by 1928 the school enrolled over 800 children.
Start at the museum to learn about Black Augustan residents' contributions to the city in all aspects of life: politicians, artists, athletes, and business owners are all showcased here. From there, tour the Golden Blocks to observe more Black History in the area. Visit locations like the Bohler House, where one of the most prominent African-American families lived, and the Tabernacle Baptist Church, a community resource that was pivotal in advancing racial progress in the area.
The museum is open Mondays through Fridays and guided tours are available. Admission is $7. While you're there, make sure to take a stroll through the beautiful Butterfly Garden, highlighting native plant life to the region and featuring a statue of Lucy Craft Laney herself.
Pendleton King Park
Noted as one of the favorite things to do in Augusta with kids, Pendleton King Park is a 64-acre bird sanctuary located in central Augusta. The park features a diverse landscape that invites visitors to immerse themselves in nature.
There is a lot to see and do on a trip to Pendleton King Park. You can wander through the pine forests, step along the sand ridges, or journey along the marshes. If you're looking for a day of family activity, this is the place to be. In addition to playgrounds, the park features walking and cycling trails, a disc golf course, an educational tree trail, and even a historic cemetery to explore.
The park is open seven days a week from 8:00 AM until dusk, and admission is free. Check their website for special events and extra information to make the most of your day in the woods!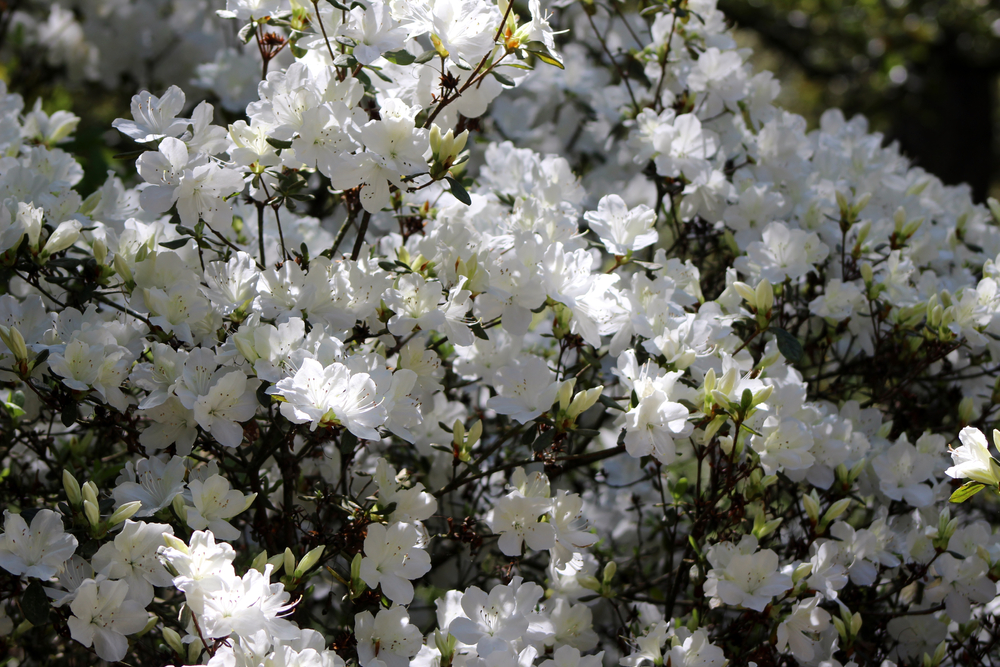 Gertrude Herbert Institute of Art
Located in the historic Ware's Folly House, the Gertrude Herbert Institute of Art is the city's go-to spot for creative education. Because of the Institute's commitment to local culture and providing arts access to all who walk through their doors, the Gertrude Herbert Institute of Art makes our list for one of the top Augusta attractions.
Founded in 1937, the Institute hosts temporary art exhibitions featuring artists from all over the word in addition to showcasing student work from their many classes for all ages. Past exhibitions have featured works by artists like Don Kimes, Jim Brownlow, and Marianna Williams. Classes range from Basic Watercolor to Figure Drawing to Collage, welcoming kids and adults alike to explore their creative voices.
Make sure to check their website to see what is on display during your visit! The Institute is open during specific exhibition hours, so plan your to visit in advance. You're sure to be inspired during your tour!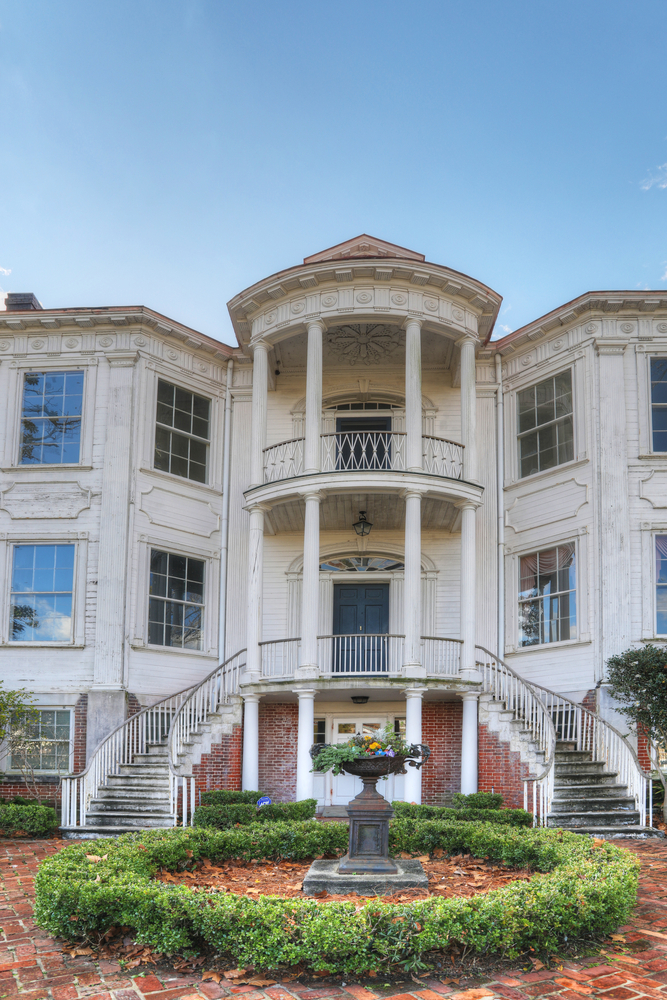 Augusta Canal Discovery Center at Enterprise Mill
A center that explores nature and history at the same time? Yes, please! The Augusta Canal Discovery Center at Enterprise Mill is a great place to venture to with kids and teens by your side. Augusta Canal features a perfect blend of education and exploration to keep everyone in your group entertained, no matter their age.
At Augusta Canal, visitors will learn about how the industrial revolution shaped the American South and paved the way for the industries we know today. The tour begins in an old textile mill before guests board a Petersburg boat to cruise the canal. Journey through living history, while sailing past monuments to industries past like the Confederate Power Works. Keep your eyes open for local wildlife – otters, herons, and other creatures have been known to make an appearance during the tour!
Be sure to make time to explore the Augusta Canal trails on your own during your trip. Hiking and cycling are popular pastimes in the area. If you'd like to spend more time on the water, canoes, and kayaks are also allowed in specified canal areas.
The Discovery Center is open Tuesdays through Saturdays, and admission is $6. With so many outdoor activities to enjoy, the Augusta Canal Discovery Center at Enterprise Mill is one of the best things to do in Augusta with kids!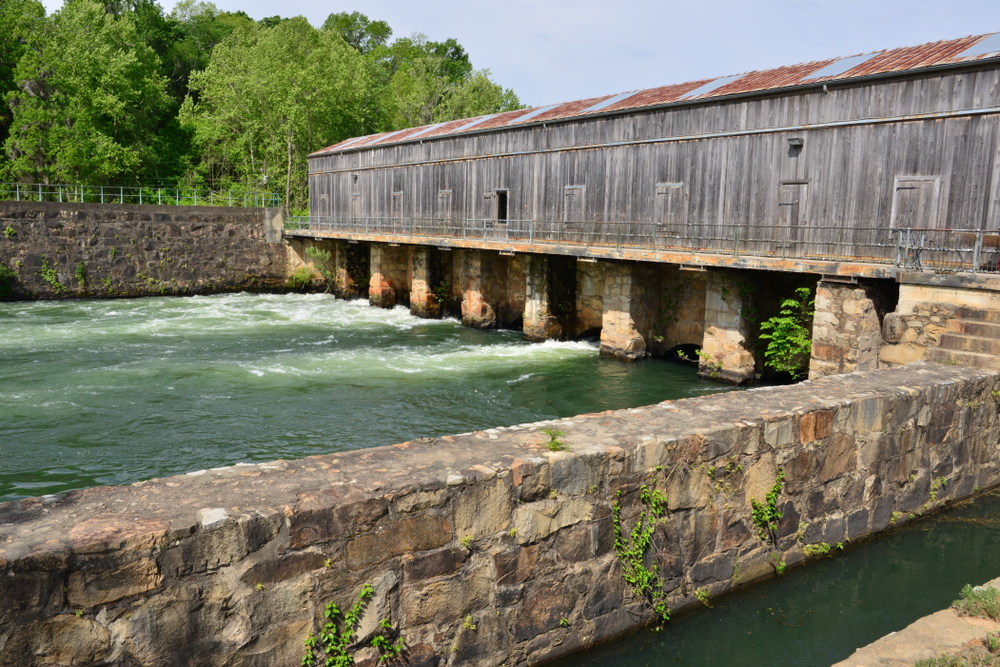 Pexcho's American Dime Museum
Inspired by P.T. Barnum's American Museum in New York City, Pexcho's American Dime Museum is an homage to late 19th century dime museums. Dime museums were created to cater to the working class citizens with a concept known as "edutainment," and would feature theatre, magic, and circus performances in addition to exhibits highlighting the weird and the wonderful! The exciting recreation at Pexcho's American Dime Museum is certainly one of the most fun things to do in Augusta, GA!
Welcoming visitors of all ages, Pexcho's will delight guests with their Teeny Tiny Art Gallery, showcasing art that is (you guessed it) very, very small! The museum's Lecture Room is a place where a speaker and guests can discuss a variety of subjects from philosophy to poetry to current events. The Circus Room houses carnival, sideshow, and circus memorabilia, and guests can see some pretty rare and exotic creatures in their aquarium.
If you're a coffee lover, Insomkneeacks is a full-service coffee bar featuring some of the most exotic coffees in the world – a real treat you won't find anywhere else nearby! Reservations must be made in advance to tour, so call ahead to enjoy this wild and wacky museum!
Ezekiel Harris House
Tobacco farmer Ezekiel Harris built his primary home in 1797. Today, it is one of a handful of homes that exist in the region that date from the 18th century. Fully restored in the 1960's, the Ezekiel Harris House allows visitors a peek into the life of a former Revolutionary War soldier and his business growing and selling tobacco along the Savannah River.
The Smithsonian Guide to Historic America called this home "the finest eighteenth-century house surviving in Georgia…" and that it is. Built in the Georgian style of architecture, with elements of the Federal style that was popular after the Revolutionary War, the home is also furnished according to trends of the period.
Harris had a controversial life. He was tried and found not-guilty over the murder of a neighbor, and was assumed to have also killed a business rival. Harris lost business because of the judgements against him, so he moved west to Washington where he died penniless.
The home can be viewed by appointment on Mondays through Fridays, and is open to the public on Saturdays. The cost of admission is $2, and guests can wander the hallways and rooms on a self-guided tour. This historic gem is one of the most unique places to visit in Augusta, GA.
River Watch Brewery
After a day of exploring the most exciting Augusta attractions, quench your thirst at River Watch Brewery, the first brewery in the area since Prohibition! River Watch features an exciting lineup of three core brews, along with experimental and seasonal offerings – you'll always find something new to love when you visit their taproom!
Operated by certified brewers with a homegrown love for beer, River Watch brews Augustan favorites like the Scenic Overlook Blonde Ale and Cautionary Tale Double IPA. Seasonal brews change with, well, the seasons with options like the Oktoberfest Lager and the NPR Summer Wheat on deck to satisfy your tastebuds.
The brewery is open Wednesdays through Saturdays, with guided tours held on Saturdays. Visitors may request a tour on other days if staff is available. River Watch is kid and dog friendly, so bring the whole gang along! Guests are also encouraged to bring food to picnic during their tasting. You can't go wrong with a visit to River Watch Brewery, a great place to end a day of sightseeing in Augusta.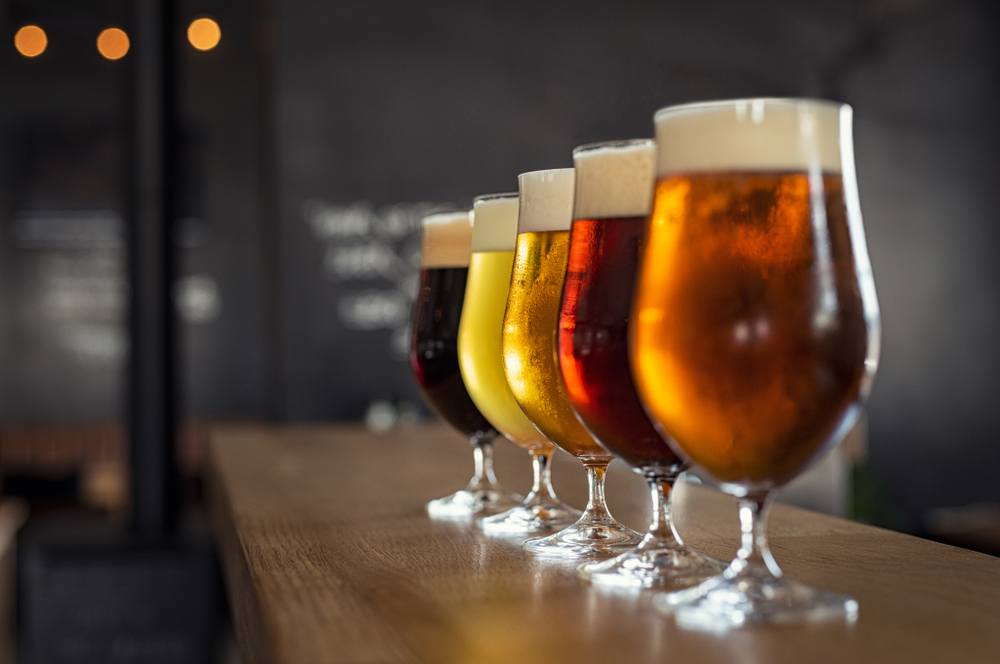 Augusta, GA is a city that celebrates history, art and it's natural surroundings. Luckily, those celebrations make Augusta a city that is easy and fun to explore – from the picturesque Augusta Riverwalk to the historic home of President Woodrow Wilson to the wacky Pexcho's American Dime Museum, there is truly something for everyone here.
No matter what time of year you visit, August is a city that is sure to keep you entertained and capture your heart in the process!