Are you looking for wineries in North Carolina? If so then you are in the right place. In this article, we will cover North Carolina vineyards, wine tasting in North Carolina, and the best wineries in NC. We have done the research so you don't have to. 
There is no doubt that North Carolina is a beautiful state stretching from the Atlantic Ocean in the east to the Appalachian mountains in the west. It's a state full of natural beauty and perfect for a road trip.
It also has a climate suited for many different grape varieties making it perfect wine-making country. With over 100 wineries and vineyards, it's actually really hard to choose the best.
From the beautiful Biltmore in Ashville to the smaller North Carolina wineries in the Yadkin Valley we have covered them all.
Before prohibition, North Carolina was actually the States largest wine-producing area.
There is nothing like sitting on a vineyard patio with a lovely glass of wine enjoying the incredible view. Surrounded by nature, listening to the birds, it's one of the best feelings.
And these vineyards of course come in all different shapes and sizes but they all have warm welcomes and good wine and incredible views.
So grab your glass and let's go on a tour of the wineries in North Carolina. Let us know which one you want to visit first.
15 Beautiful Vineyards And Wineries In North Carolina
Biltmore
If you like your North Carolina wine tours on a big and grand scale then Biltmore is the place for you. Let's just say it's a castle with a vineyard and you get the idea.
Just outside the mountain town of Ashville Biltmore is actually the most visited winery in America. That alone shows you how good this place is.
There is a fairy tale quality about this palace that is hard to ignore and the inside matches the outside perfectly. All barrel tables and stone walls. You'll be forgiven for thinking you have stepped onto the film set of Versailles.
The sprawling landscape and neat rows of grapevines in the valley are also a sight to behold. Let's just say this place is epic and is an Asheville winery that should be top of your list.
The estate produces red, white, and rose and they offer complimentary wine tasting. These spots fill up quickly so reserve a spot as soon as you arrive on the estate. Don't forget to check out our list of Best Things to Do In North Carolina!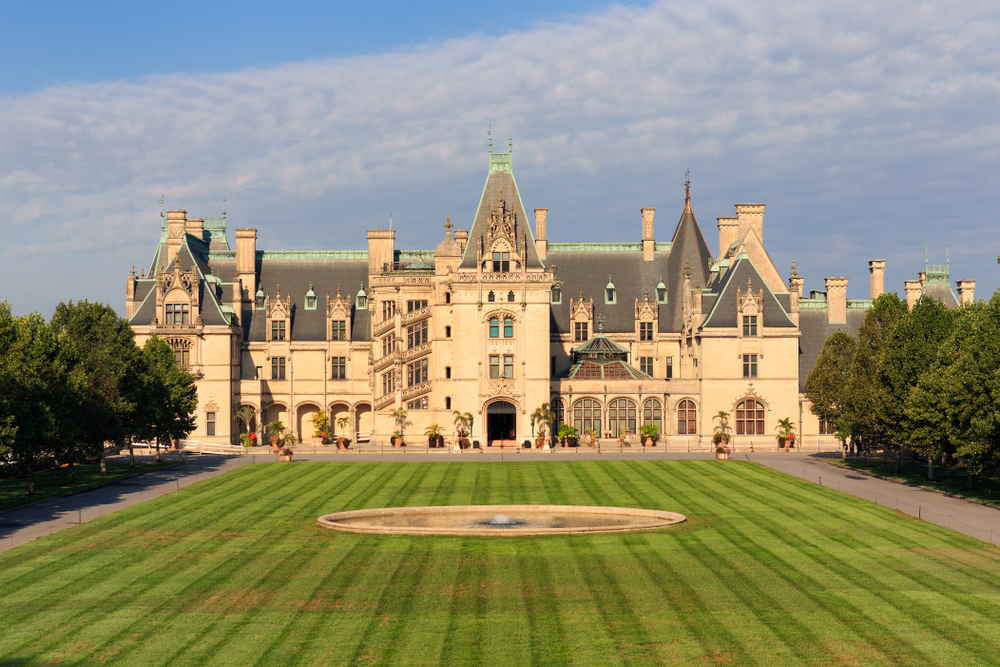 Treehouse Vineyards
So the clue to what makes this vineyard unique is in the name. Yes, this winery is a treehouse, well in fact a series of treehouses to be exact.
Located in Monroe you can actually rent the treehouse for the night if you fancy a getaway in a vineyard.
Here everything is quiet and peaceful and much more intimate. They often do live events here so it's worth checking to see if anything is on while you are visiting.
The wine is award-winning and they pride themself on making sure they produce the healthiest wine possible.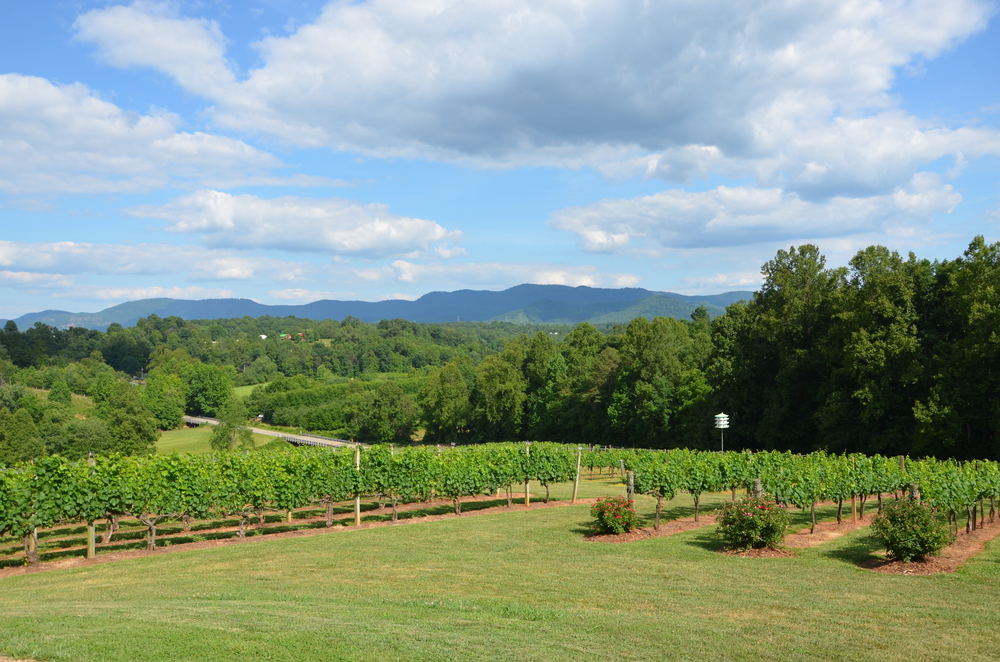 Shelton Vineyards
Located in North Carolina's Yadkin Valley near Monroe, Shelton's is one of the biggest vineyards on the east coast.
It's an estate-type vineyard with a manor house and beautiful grounds for you to explore. There are many paths to walk around on the property and picnic tables for you to sit and relax at.
The vineyard also has the Harvest Grill too if you want to enjoy some food inside, or on the patio.
Shelton's is committed to sustainable farming practices and uses a gravity flow system which means there are fewer contaminants in the wine.
This is also one of the wineries in North Carolina you can stay at and it's especially beautiful in the fall. It's located in Dobson, North Carolina.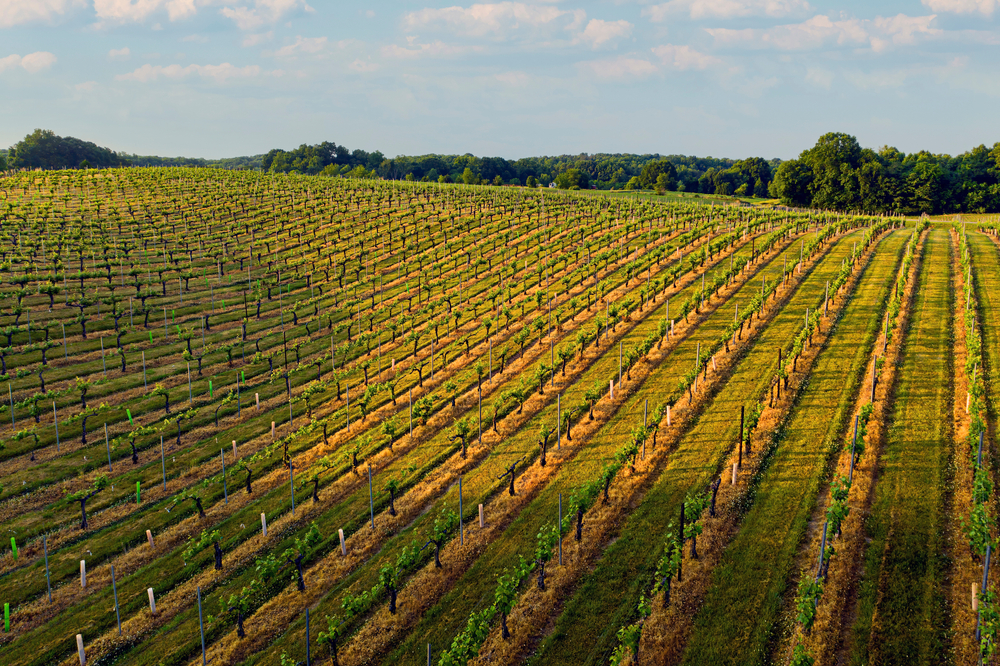 Cypress Bend Vineyards
What is unique about this winery is the grapes they grow. Muscadine grapes or Scuppernong as they're known in North Carolina are very large sweet grapes and that's what makes the wine her.
This winery is cute and perfectly informal and while it doesn't have the large grandeur of the others it has the warmest welcome.
There is a lovely veranda area where you can sit and enjoy the surrounding area. They also often have events so check to see Jazzy Fridays are a real hit.
The Cypress Bend Vineyards is close to Wagram and the owners alone are worth this trip here.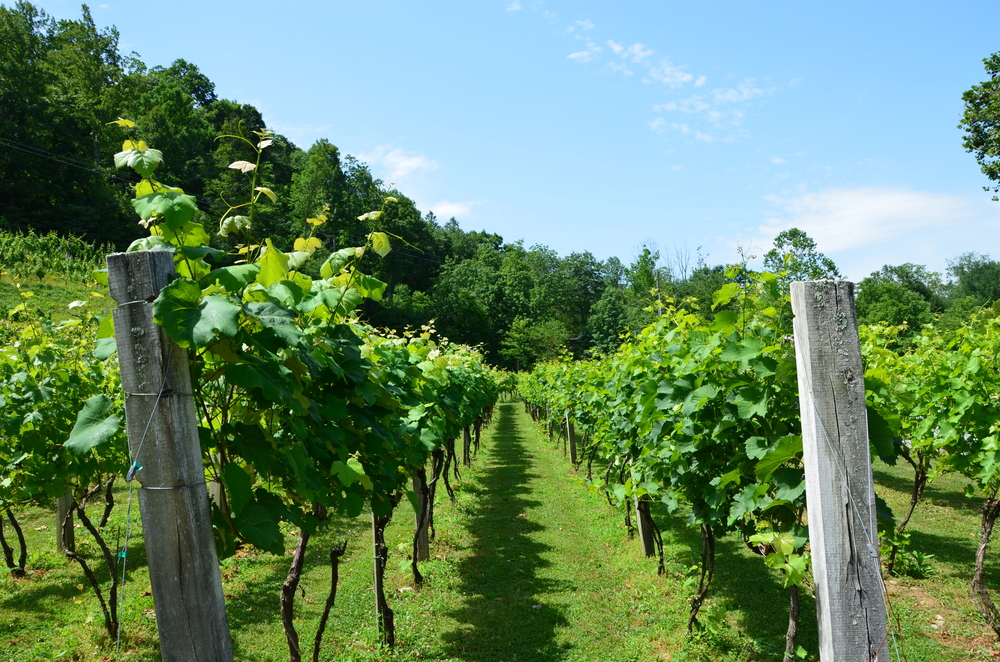 Autumn Creek Vineyards
Located in the Piedmont region of the state this winery in Noth Carolina is more mountain cabin vibes and really is beautiful. It's a very popular wedding destination.
If you can going here in autumn it";s a real treat as the fall colors are just incredible. There is a reason for its name after all.
The rolling countryside of Rockingham country is just stunning and if you fancy staying the night they have cabins you can book.
This winery in North Carolina s full of rustic charm and lets nature be the main player. It's close to Mayodan and is best known for its dry white wines.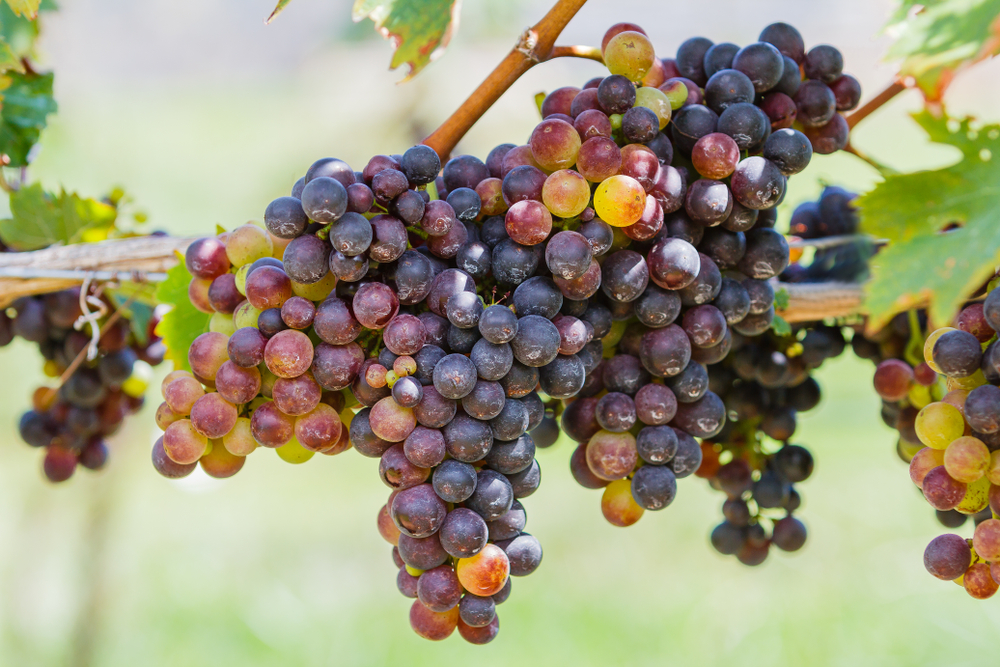 Raffaldini Vineyards & Winery
If you fancy a little bit of Italy in NC then this is the place to go. In the swan creek regio of the Yadkin Valley, the conditions are similar to that of the Lombardy province hence the Italian feel.
The family originated from the Lombardy region and you can tell, the villa screams Italian.
This place is picture-perfect, an Italian-style villa, hills covered in vines, and far-off mountains, honestly stunning.
If you can visit Raffaldini Vineyards & Winery then we really suggest you do. They have produced 11 award-winning wines and there are several options to choose from at the tasting room.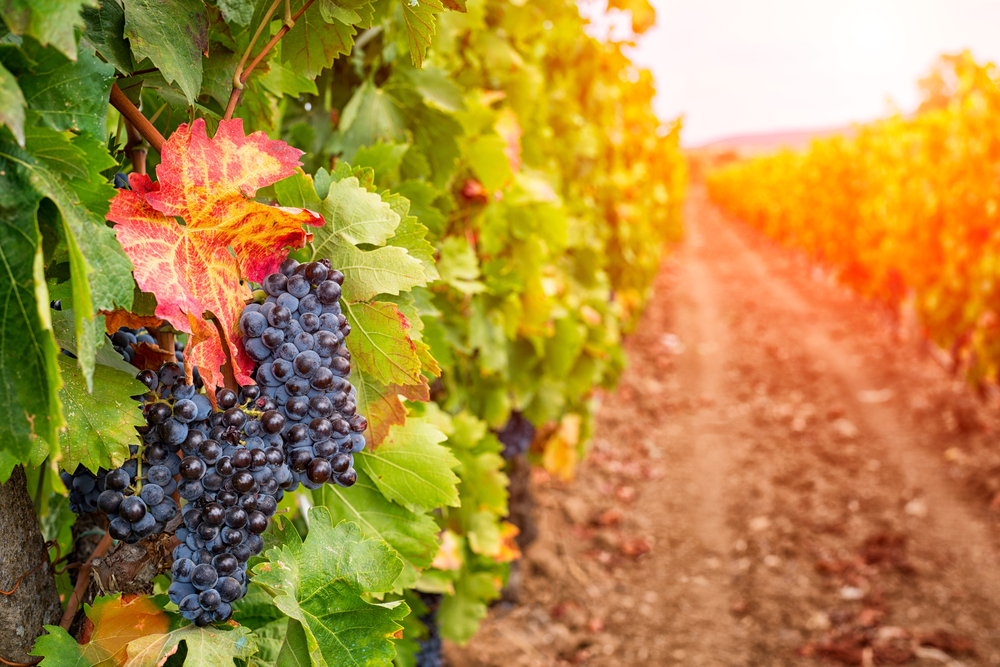 Banner Elk Winery
Surrounded entirely by the Appalachian Mountains the location of this winery is exquisite.
An estate-type winery the Banner Elk Winery buildings are surrounded by sloping vineyards and evergreen trees creating a stunning backdrop.
Banner Elk is truly one of the best Mountain Towns In North Carolina!
You can stay in the villa and weddings are often held here. Oh and sunsets and sunrises here are out of this world.
In our opinion, this is one of the most stunning wineries in North Carolina so add it to your itinerary if you can.
We put together this amazing list of things to do in Banner Elk for you to check out before you go!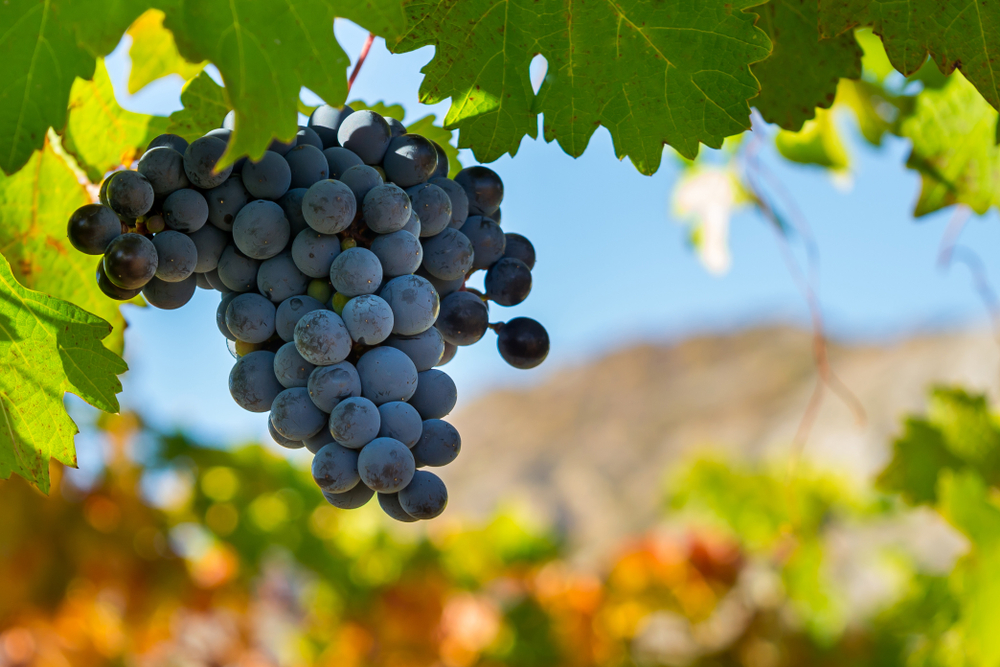 Saint Paul Mountain Vineyards
Located in the Blue Ridge Mountains in Henderson Country this is the highest of the vineyards in NC. The higher the altitude the harder the vines have to work and the better the wine.
This is the wineries in North Carolina to come if you want your trip to be more about the wine than anything else. The tasting room has indoor and outdoor facilities.
The wine is good including and is made from grapes normally grown in Germany, Austria, and France. Saint Paul Mountain Vineyards is one of the wineries near Hendersonville that we recommend you visit.
Hendersonville is also home to some of the best restaurants in the region!
They also offer something called tubular wine tasting. The wine comes in test tubes consisting of three whites, one rose, and two reds. Make sure to check out all of the Best Things To Do In Hendersonville while you are at it.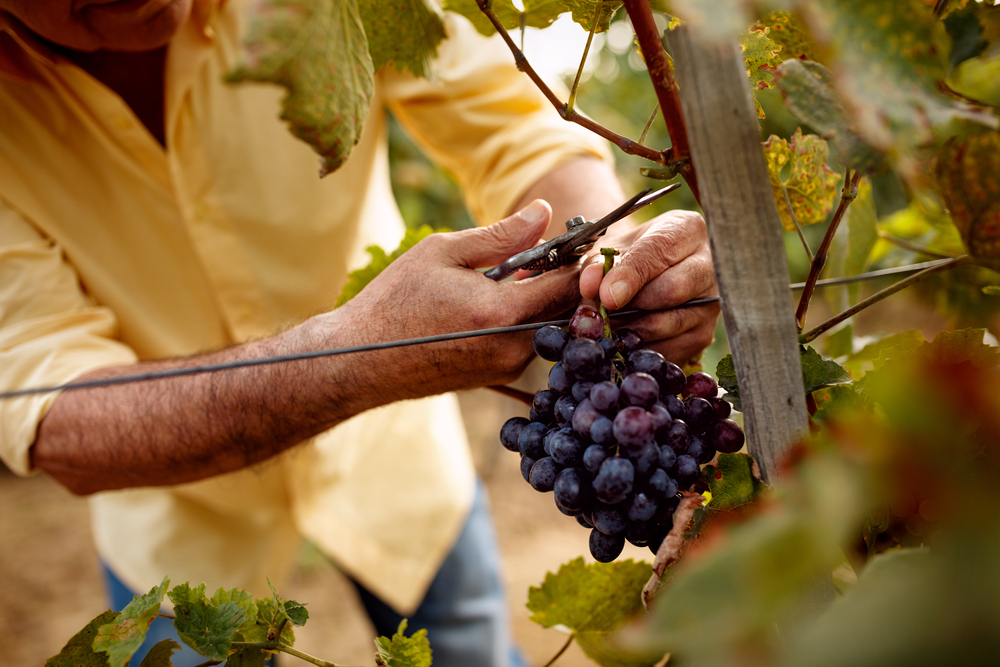 Silver Fork Vineyard & Winery
The tasting room here is a striking building all angular and wood but it somehow manages to blend perfectly into the incredible scenery of Western North Carolina. Just outside of Morganton Silver Fork is a 32-acre farm overlooking the mountains,
It's a very laid-back, comfortable winery with none of the airs and graces you can find on other wineries.
It's a great place to grab a glass of wine find a perch and enjoy the view. They also do some great events like Saturday music, Summer Movies Under the Stars, self-guided wine flights.
The dry rose made from Cabernet Franc is a real winner. For those that like European-style wines this is the palace for you. This is one of the wineries in Asheville that is well worth a visit.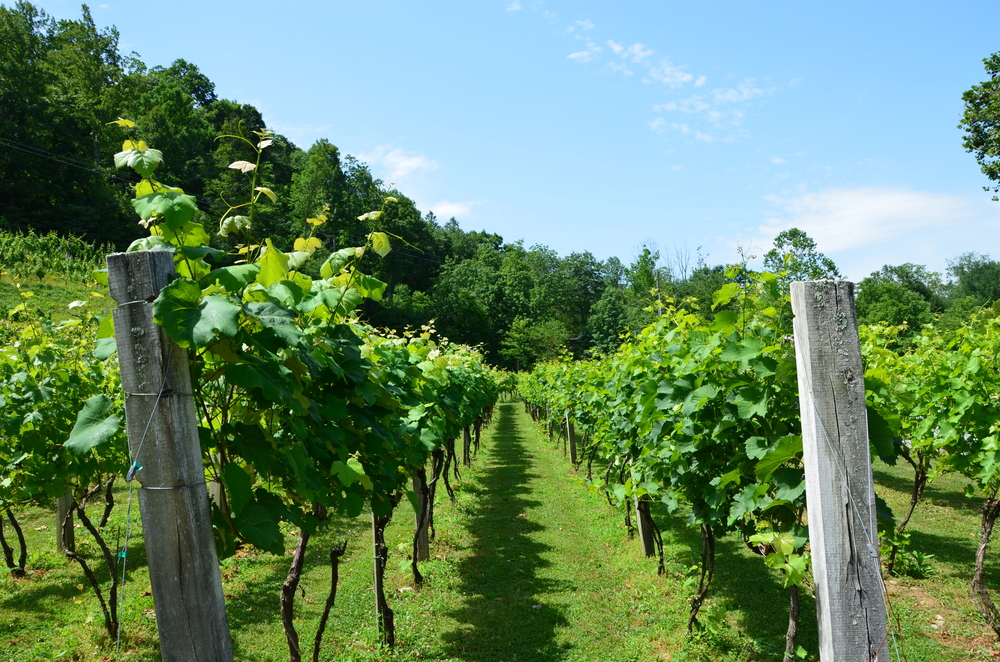 Overmountain Vineyards
Right on the border with South Carolina, this is one of the wineries in North Carolina to visit if you like French wines. They grow a number of french varieties on their 16 acres and the wine is delicious.
The view over the Appalachians and the hiking trails in this area are incredible. Hiking and wine sound like the perfect combination.
It's a reservation-only winery so keep this in mind but it is open all year round. In June and July, you can also pick blueberries on the farm if you wish.
The Chablis-style Chardonnay they produce here is amazing. Overmountain is in the Tryon Foothills of Polk County. If you are looking for wine tasting in Charlotte then may we suggest Overmoutain.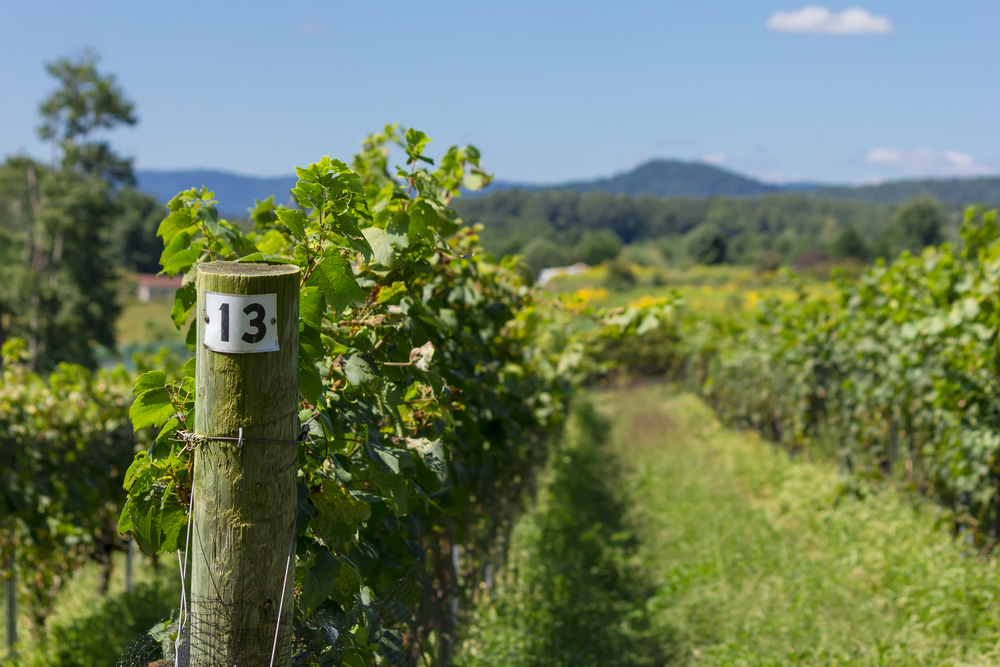 Linville Falls Winery
This 40-acre farm is sprawling and reminiscent of an Italian countryside villa. North of the Blue Ridge Parkway and Linville Gorge with a 3,200 feet elevation.
This is as much as a place to rest as it is to drink wine. They have managed to blend together, vines Christmas trees a Tuscan-looking tasting room, and an Appalachian Mountain-style barn, and it's the perfect combination.
You can do on-site yoga classes here and they often have live local music and food trucks at the weekend.
Make sure you try the Riesling a specialty of this region.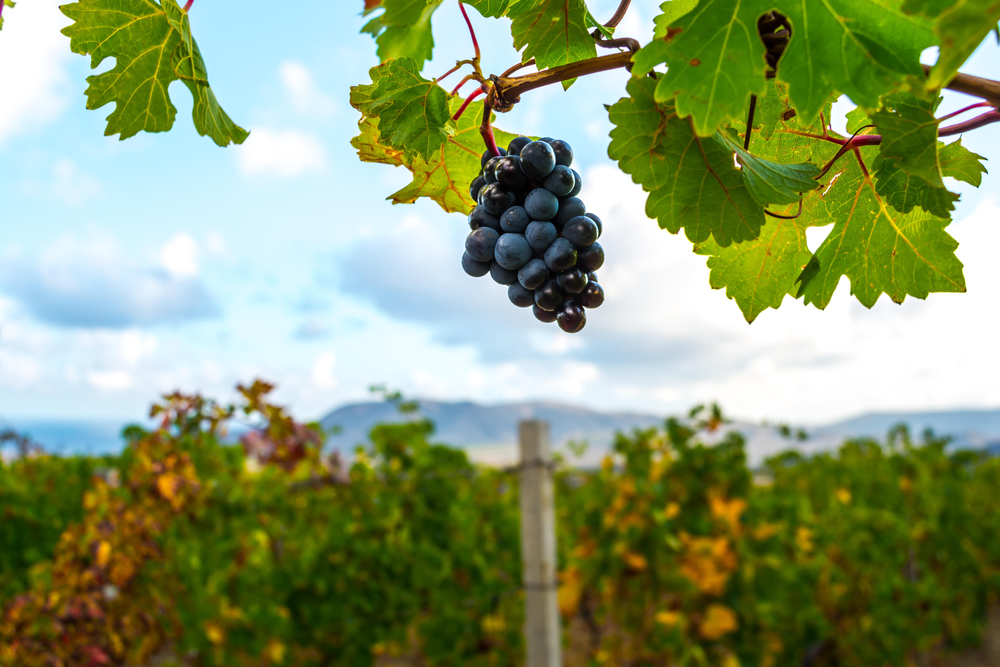 Burntshirt Vineyards
In the heart of Burntshirt on the crest of the Blue Ridge Mountains, there are two vineyards on either side of the Eastern Continental Divide. The one in Hendersonville is where the winery is offering daily tours and tasting and on-site accommodation if you are inclined.
Firstly the location of this place is just breathtaking and the views indescribable. You might often feel like you are alone in nature here.
There are 25 wines on offer here and in the tasting you get to choose five. It's a go at your own pace kind of place and a very relaxing atmosphere.
The elevation is a 3,400-foot elevation which means the grape conditions are different and therefore the wine tastes different. Some say high elevation wines are more drinkable.
The Gruner Veltliner and the Altitude 3400, are our suggestions and the reds here are delightful.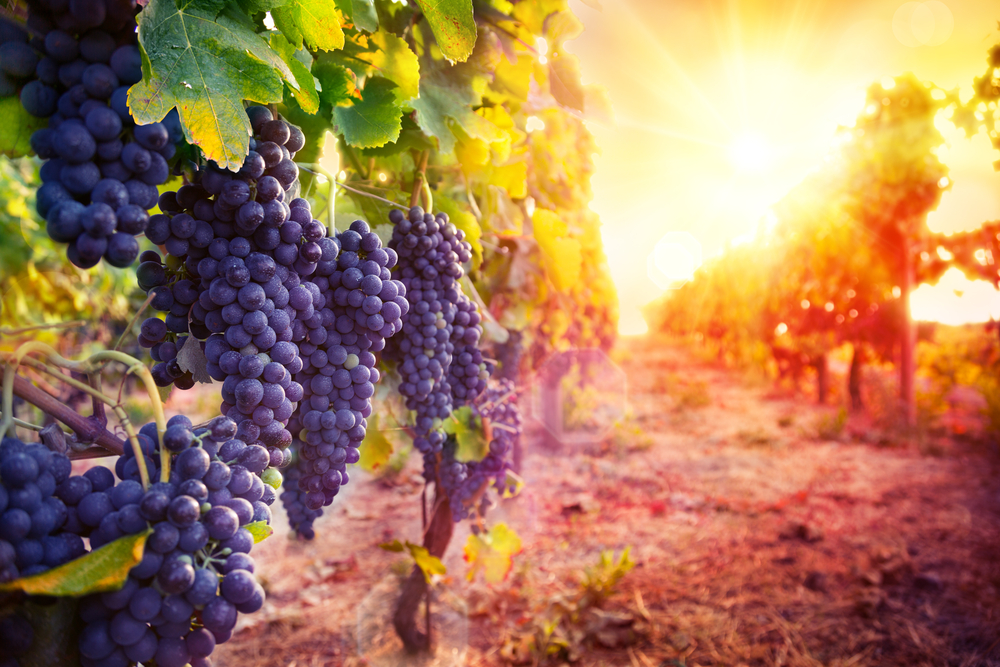 Duplin Winery at Rose Hill
In Rose Hill, this is one of the Duplin wine empires' locations. Known as the winery of the south the other location is in North Carolina.
It's a bit of a hidden gem here. Off the beaten track it's filled with rustic charm and that southern hospitality this area is known for.
The wine tasting allows you to sample at least ten preselected Duplin wines but what this vineyard is most famous for is award-winning Muscadine wines.
This Duplin winery is well worth a visit if you are short of time. Also, we highly recommend you try the Dulpin Christmas wine it's wonderful.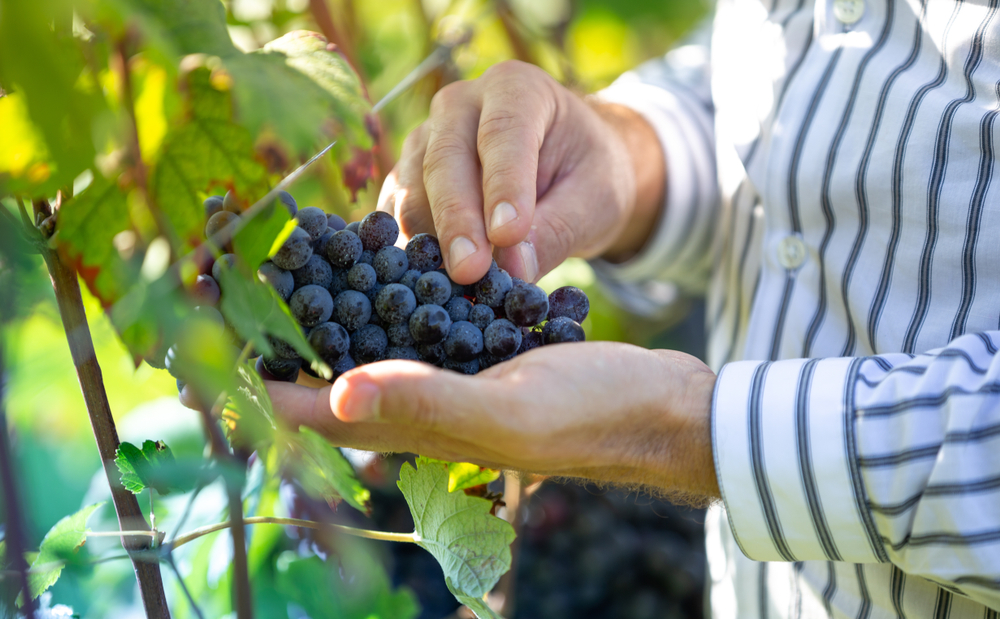 Honeygirl Meadery
We wanted to make sure this in this wineries of North Carolina list wee included something a little bit different and this is it.
This place describes itself as ' a place for all things bees, honey, herbs and flowers' which is just delightful. Here they make wines and of course meads with honey and different kinds of fruit.
This is a place that celebrates nature and works with it instead of trying to bend it to your will. Here they make traditional meads, fruit meads, and herd meads.
Levander Mead and Honey Chai Mead are just two of the range currently available. If you are looking for wineries in Raleigh maybe this one will be right up your street.
The tasting room is open from 12 -7. While this place may not have some of the fancier things located at other wineries it has hearts and soul which counts for a lot.
It's about 30 minutes outside Raleigh in Durham and in our opinion well worth a visit.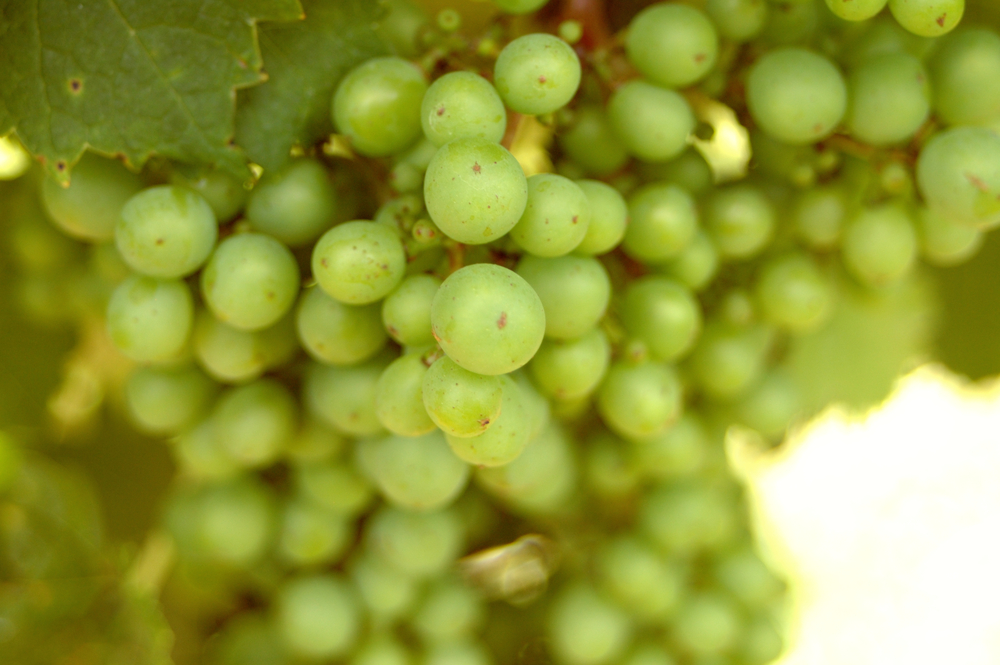 As you can see when it comes to wineries in North Carolina, there are many to choose from. North Carolina vineyards are all great and we know whichever you visit the wine will be great.
Whether you go on one of the North Carolina wine tours or do some wine tasting in North Carolina please come back and tell us all about it.
Have a great day out.