There are a ton of best things to do in Conroe TX that we know you'd love to add to your itinerary for your trip!
Being just 40 miles away from Houston, it's a great place to check out when visiting Texas. Maybe you are just enjoying one of the best weekend getaways in Texas and you want to explore a little more before you head back to the real world. Conroe is a great place for a little extra exploration!
There are plenty of things that you or anyone you travel with can enjoy! This can be a group of friends, your family and kids, a romantic outing, or even a solo adventure just for you!
We know you'll love what we have in store!

15 Best Things To Do In Conroe TX You Shouldn't Miss
Heritage Museum
There Heritage Museum is one of the best attractions in Conroe that you absolutely need at the top of your list!
This Texas museum is a staple in Conroe TX and provides a never-ending education on the town you are visiting! Built in 1924 as the Grogan/Cochran home, the museum came to life in 1985 thanks to donors and the Conroe Service League.
The Heritage Museum has three permanent galleries that are open to anyone that visits. The first is called Glimpses of Montgomery County which walks visitors through a tour of major historic events that helped build the county where Conroe TX resides.
The second gallery is called Towns, People, & Events. This gallery is one of the most popular as it takes visitors through major people that have impacted Montgomery County and big events that helped shaped the growing towns. These events include the first country fair and the county's first telephone!
The third museum makes this museum one of the best things to do in Conroe with kids! This gallery is called the Hands-On Children's Room! This gallery provides a space where kids can play in a general store or explore the ins and outs of a log cabin!
Whether you are a history lover wanting to love more, or are looking for a fun thing to do with the kids, the Heritage Museum is a great place to start!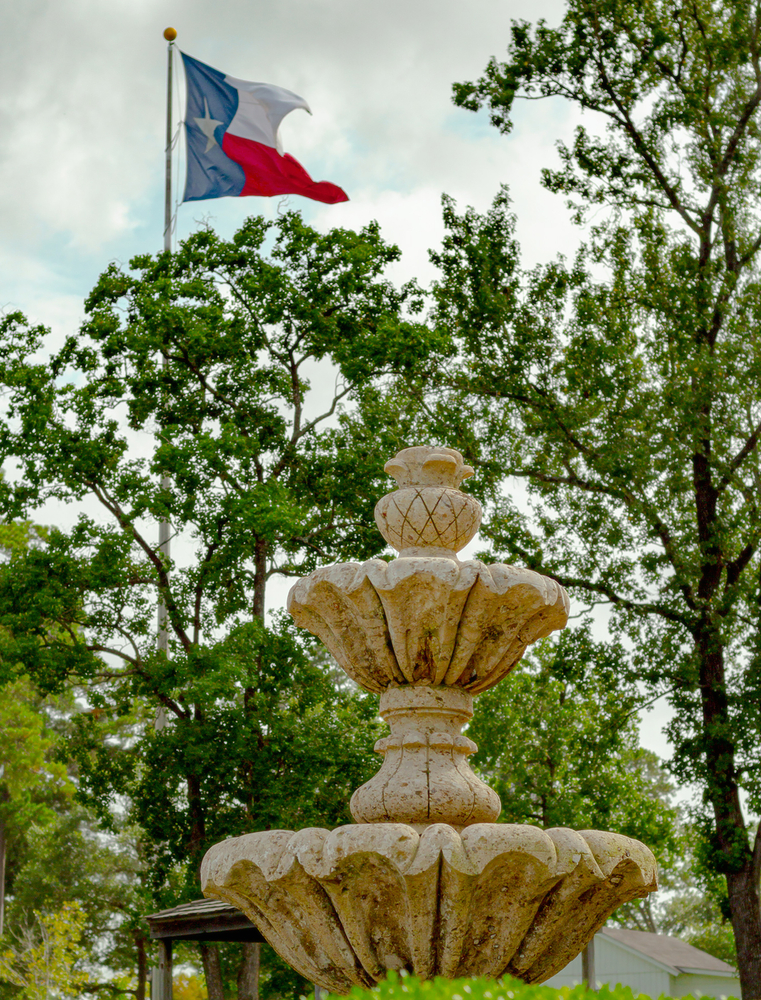 7 Acre Woods
The 7 Acre Woods is one of the best things to do in Conroe with kids by far!
This family friendly activity park is located on 7.5 acres of land, which gives the park its namesake. This is also a relatively inexpensive way to have fun with the whole family without breaking the bank while on vacation!
You never have to worry about what day of the week you are coming because this family fun park is open 7 days a week, just opening a little later on Sundays!
The general admission ticket gives guest access to the petting zoo, mini golf, zip lining, the puppet house, and so much more! You and your family could spend an entire afternoon at this Texas activity park and still not be able to fit in every activity offered!
On the weekends, you can even schedule a pony ride!
We know that you'll want to come to 7 Acre Woods while on your trip to Conroe, TX!
Crighton Theatre
The Crighton Theatre is one of the best attractions in Conroe, Texas that you just have to check out while you're there!
Located in Downtown Conroe, this theatre was built in 1934 and serves as the home for Stage-Right Productions, The Sounds of Texas Music Series, and the Christian Youth Theatre! Of course, beyond those incredible attributes, the theatre can also be rented out for other events!
They have shows going on constantly, so make sure you check their website to see what's playing during your visit! Tickets range from $17 to $26, so also make sure to pick your seat and purchase your ticket to the show of your choice ahead of time!
This is one of the attractions in Conroe that will make you feel like history is surrounding you!
Go Boating On Lake Conroe
If you are visiting Texas during the summer, the one of the best free things to do in Conroe is go boating on the lake! If you have a boat, this is a perfect place to spend time with your family without worrying about breaking the bank!
If you don't have a boat, don't worry! There are various boating rental companies around the lake where you can rent one and still enjoy the lake on a hot summer day!
You can pack up your snacks and fun beverages and head out early in the morning and cruise around Lake Conroe until the sunset!
This is the perfect way to cool off during the hot seasons in Texas. You can swim off of your boat and spend time soaking up the sun while your worries float away! You can even schedule a dinner cruise!
Make sue you have your boating license and all the credentials you might need to take charge of the boat while you're out, otherwise this is an easy way to enjoy the great outdoors!
Don't forget the sunscreen!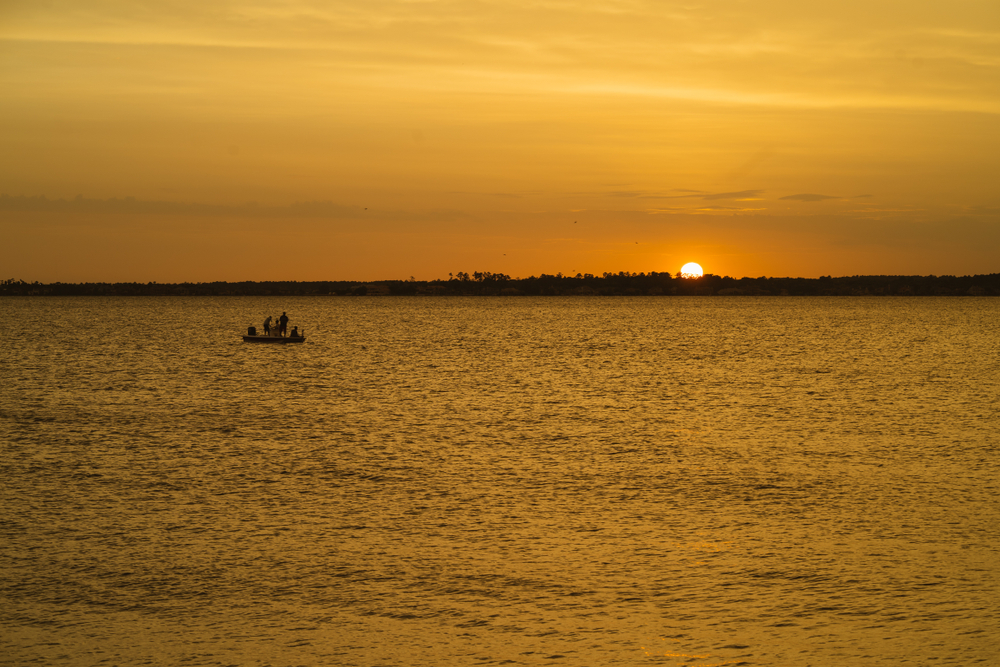 P-6 Farms
P-6 Farms is one of the coolest experiences and best things to do near Conroe!
This family-friendly farm was created by the Poole family as a way to teach agriculture in everyday life. Because of this, the Poole family put together the first Corn Maze for their area in the year 2011! Since then, they've crafted numerous festive events that attract people from all over!
If you find yourself traveling in Conroe during the fall, you absolutely have to check out their Fall Festival! They are known for being one of the best pumpkin patches in Texas! You can't leave without picking out a pumpkin to take home with you!
They also have Easter Farm Days where you can participate in an Easter egg hunt every day they are open! You can also meet take your kids to meet the Easter Bunny!
During the summer you can visit for some blackberry picking!
You do have to buy a ticket to enjoy all of these perks, so make sure you check ahead online to see pricing!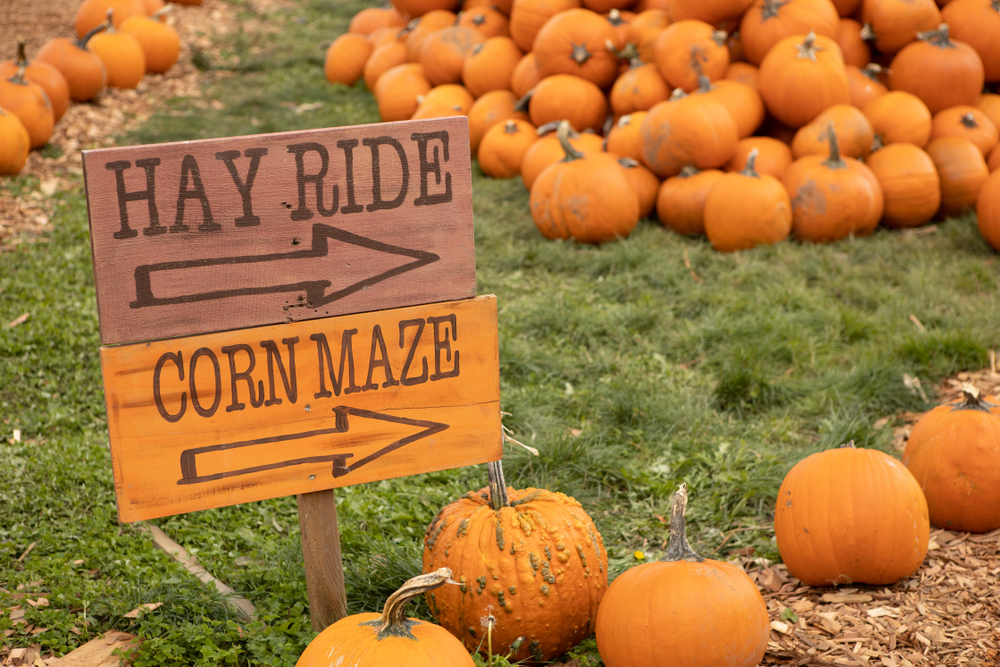 The Lone Star Monument and Historic Flag Park
The outdoor museum park is one of the coolest places to visit in Conroe!
This park is not only free, but it's a great way to learn as much as you can about how the Lone Star State became the Lone Star State!
At the center of the park, you will find a 14-foot statute made of Bronze. This statue is called "The Texian" and is one of the main reasons that people flock to this park to see the statue in all its glory!
But of course, we can't forget about the flags! This flag park houses 13 flags that are a deep part of Texas' history! These flags range from the Alamo Flag, the famous "Come and Take It" flag, and even the "Liberty or Death" flag! For history lovers, you will not want to miss out on this chunk of Texas pride!
This park is open all week, rain or shine, so don't hesitate to come check it out!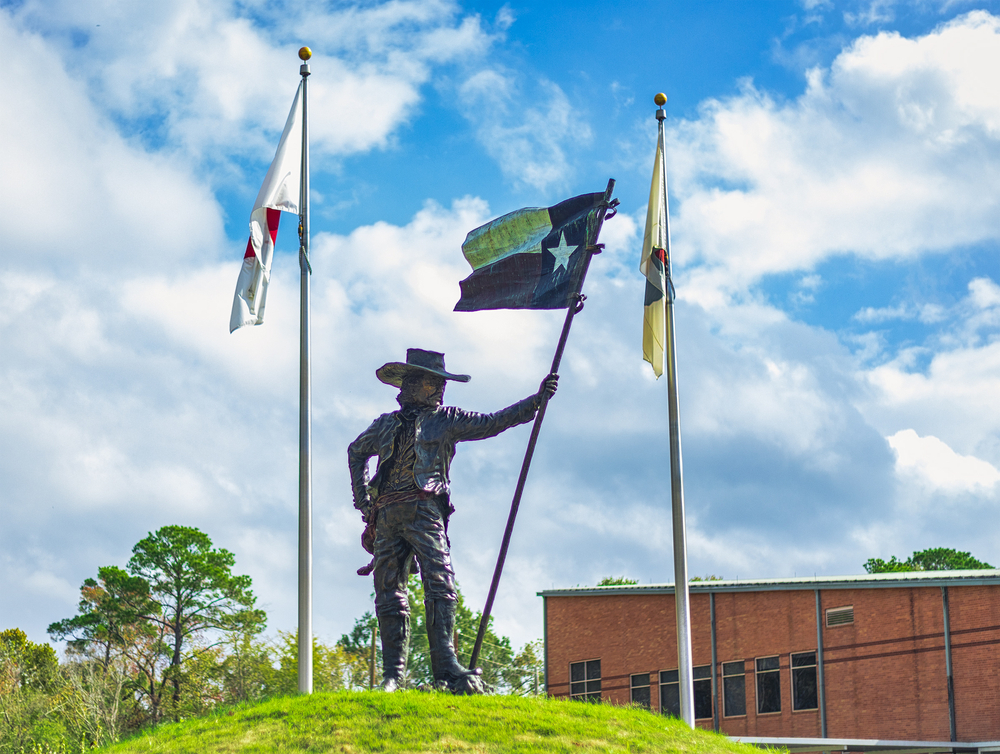 WG Jones State Forest
Making a trip to WG Jones State Forest is easily one of the best Conroe activities to do solo or with friends!
Texans call this forest the perfect day trip getaway! You can come here for all of your outdoor wants and needs. This is a great place to sit back and just enjoy the serenity of being outside rather than in an office building or in your everyday life!
At this Texas forest, you can enjoy walking the trails! Specifically, you can walk the Sweetleaf Nature Trail and take your time! This trail is roughly a 2.5 mile loop trail that takes less than an hour to complete at a regular pace. So come to this trail, take your time, and just enjoy the fresh air!
You can also pack up some food an enjoy the use of the picnic tables within the forest. There is also horseback riding and fishing that you can enjoy as well!
We know you'll love WG Jones State Forest!
Visit Moorhead's Blueberry Farm
You can't come to Texas and not visit the oldest blueberry farm in the area!
Moorhead's Blueberry Farm is open during the summer season for people coming from all over to pick their famous variety of blueberries.
This blueberry farm does not charge you to enter and enjoy their farm, they just charge you for the blueberries you pick, which is usually $3.50 per pound! What's even cooler is that local businesses from around Conroe come and pick blueberries to bake or cook into their products! These blueberries are a big deal for the area businesses!
The farm is usually open 7 days a week, however it all depends on the growing blueberries and the availability! Moorhead's Blueberry Farm sometimes has to change to weekends only, or just certain days of the week! Always make sure you check the website before heading there so that you are able to check out their blueberries!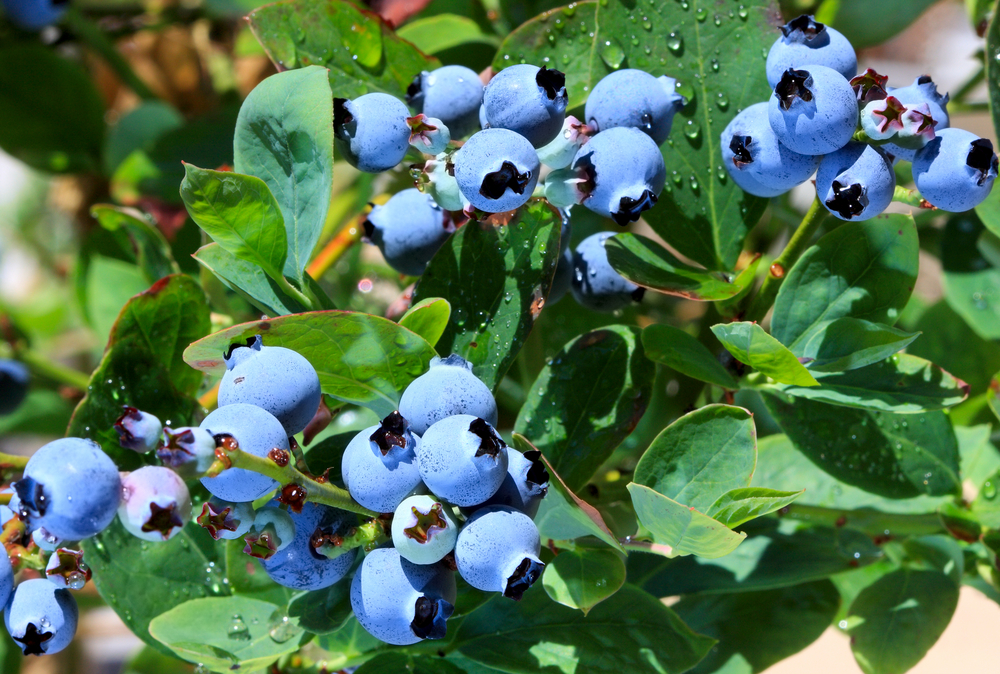 Southern Star Brewery
This is easily one of the best things to do in Conroe for adults! Who doesn't love a Texas brewery?
Southern Star Brewery, known for its Bombshell Blonde brew, is one of the most popular breweries in Texas for people to come sip some new beers, and take the coolest tour!
You can check out their taproom for free and enjoy the ambiance of the environment with your friends! If you have a large group and want to host an event, you can even rent out the taproom space! Just always make sure to plan ahead if that's the case!
But beyond the beer, the best part is that Southern Star Brewery hosts tours twice a week for visitors to check out the ins and outs of their operation!
Even better, you can bring your dogs to enjoy the brewery with you outside in the Biergarten area! This Conroe, TX brewery is closed Monday through Wednesdays for private parties, so plan accordingly so that you get to experience the fun!
Beer connoisseurs will love this!
Rainbow Roller Rink
If you're looking for what to do in Conroe, you've got to check out the Rainbow Roller Rink!
Roller rinks are not as abundant as they used to be, which makes it all the more cool to check out this one while you're visiting Conroe!
The Rainbow Roller Rink is great for solo adventures, family outings, or even a retro-style date! The ticket to getting in is just admission and skates for $13! Nothing too crazy to break the bank, and you will definitely leave knowing you had a blast!
If it's been a while since you've put on a pair of skates, don't worry! This Texas rink offers skate lessons so you can get right back at it with ease! This lessons are on Saturdays for $25, and there is no age maximum to participate!
Don't waste time deciding if you should visit the Rainbow Roller Rink, we know that you'll love it!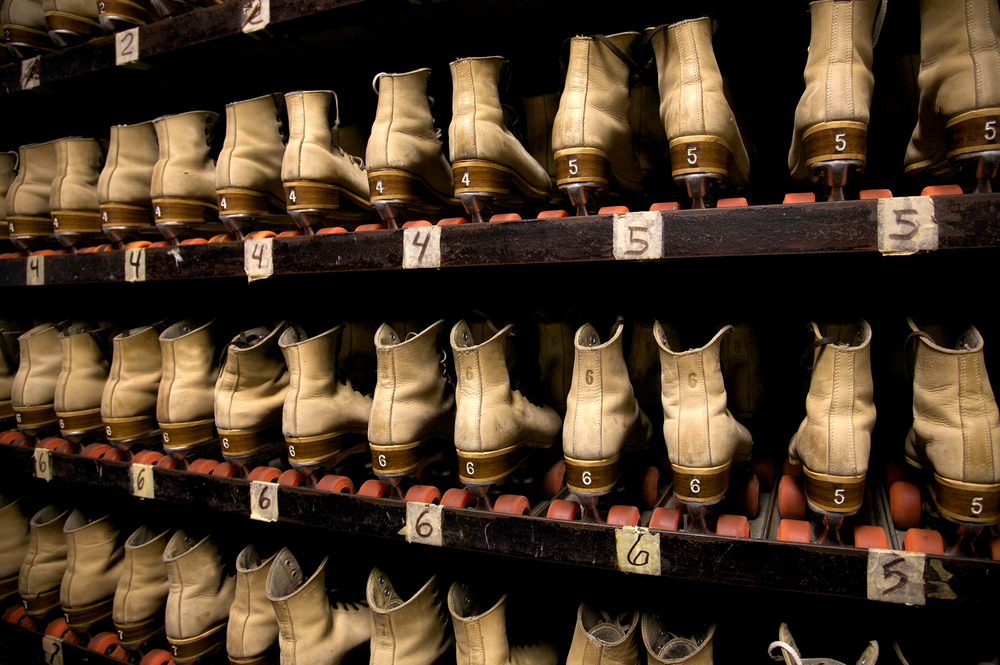 B E Winery
There's nothing quite like a Texas winery, which is why you should make sure you check out B E Winery during your visit to Conroe!
B E Winery is one of the more romantic things to do in Conroe while visiting. You can come and taste their handcrafted selections like the BE 18 Days, the BE Anniversary Plan, or the BE Escape Plan! They even have one called the Texas Sunset!
But this winery goes beyond just wine tasting! They have numerous events that you can come check out while you're here! They have chili cook off competitions, Yoga events, and even First Friday Flights! Ticket prices to these events vary, so make sure to check the website!
If you are wanting to be a part of this winery longterm, they have a wine club you can join! The levels of the membership give different perks, so take your time choosing which you like best before signing up!
We know you'll love coming here, and we know you're date will, too!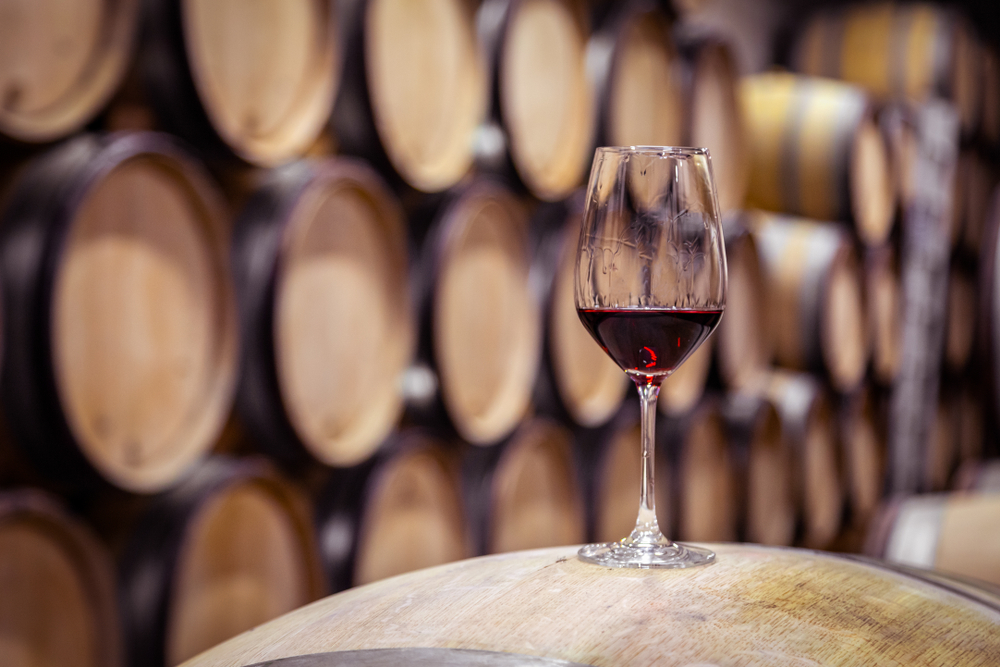 Stay At Margaritaville
You can't come to Conroe without having a place to stay, so it may as well be one of the most fun places to stay!
Margaritaville Resort is located right off of Lake Conroe and will give you the tropical getaway of your dreams without having to head to the tropics to find it!
The luxury suites and waterfront cottages are enough to get us packing! But they have even more to offer! You can enjoy the water, or you can head to the golf range for a round or few of golf! If golf isn't for you, and you're looking for something a little more relaxing, then you've got to head for the spa!
Of course, we know there's nothing truly more relaxing than hanging out by the water!
You can also book Margaritaville for parties or wedding proposals! Don't hesitate to make this one of your stops while you're in Texas!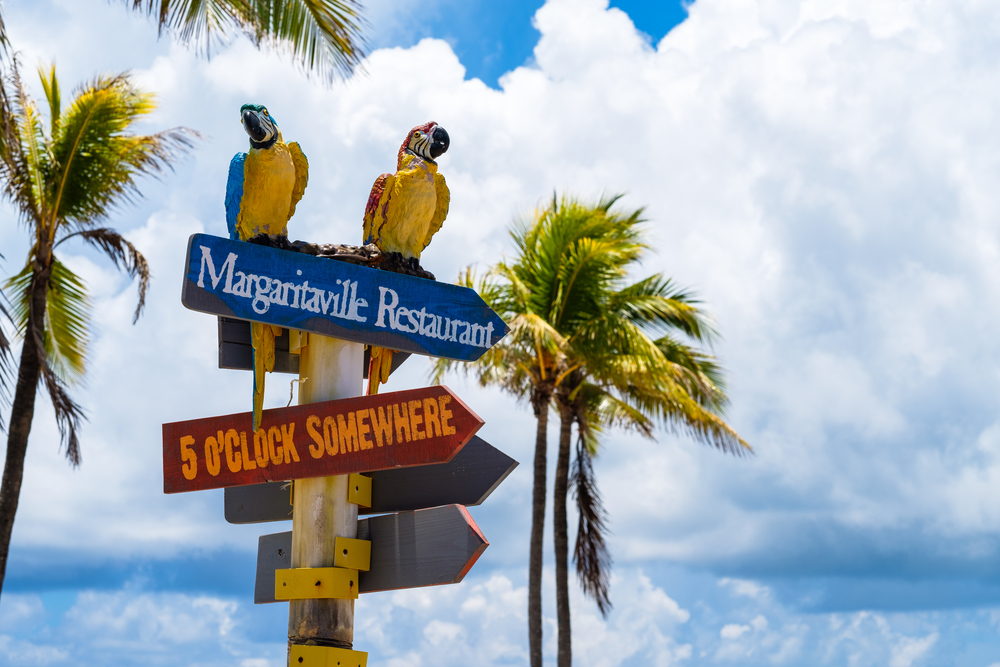 Visit Conroe Central Market
If you love looking for rare and exciting antiques, you have to visit the Conroe Central Market!
The Conroe Central Market is located in downtown Conroe, and is easily one of the best places to find rare and unique items all in one place! If you are an antique collector, or even just a fan of antiques, there's no better place for you to spend the day!
It's likely you will find one-of-a-kind items and maybe even find a few worth more than the average find! It will be so easy to get lost in the Conroe Central Market, you could spend all day looking at every item!
They frequently even have sales on items, so not only will you be finding special items, you will also maybe even score a deal on the financial level!
Don't second guess yourself, you have to check out Conroe Central Market!
Calico Fresh Market
This market will have you wanting to come back for all your dairy and farm products over and over again!
The Calico Fresh Market runs out of a red barn in Conroe, and has been around for years! The market is popular around the town, and many business come to purchase their products from this market!
When you arrive, you'll be greeted by happy cows and tons of grass areas. The ever recognizable red barn will let you know you've found the right place the second you get there! You can even call in your order and pick it up if you are short on time and just passing through!
This is the best place to get dairy products, beef, and even organic popcorn!
We know you'll love the Calico Fresh Market!
Jurassic Quest
One of the best things you can do with kids in Conroe is head to a dinosaur expo!
Jurassic Quest is the best place to take your kids and family to see and learn all about the massive dinosaurs that walked the earth all those years ago!
This takes place at the Lone Star Convention and Expo Center and is a traveling experience! Jurassic Quest goes all over America, but when it comes to Conroe, it is one of the most popular experiences in the area!
You can enjoy the bounce houses, the dinosaur education, and even get to meet a walking dinosaur! What more could you want for your kids to enjoy their time in Conroe, TX!
Since this is not held all the time, you have to make sure you check the dates that it will be in Conroe, and make sure it lines up with your trip! Don't forget to purchase tickets ahead of time!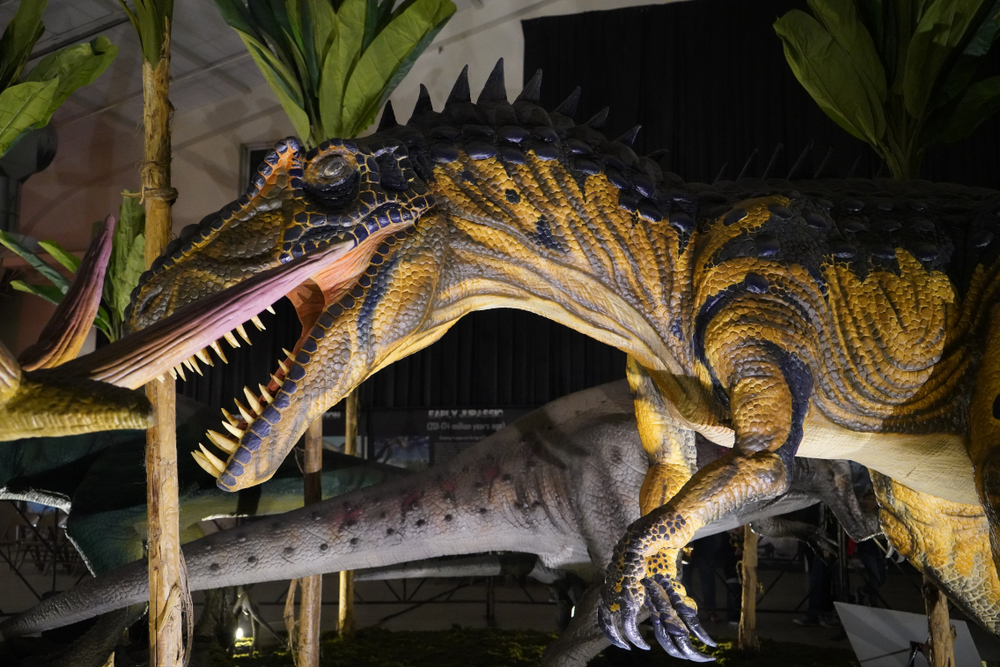 There's nothing more fun than planning a trip, especially when you're trying to find the best things to do!
That's why we know all of these are the best things to do in Conroe, from taking your kids to a dinosaur expo, taking a date to a winery, or even just catching a show at a theatre, there are so many options, you will have a packed trip!
We know you'll want to keep coming back to Conroe to make sure you get everything on the list!