Are you looking for the best brunch in Nashville? The Music City is overflowing with amazing places to have brunch! When wondering where to brunch in Nashville, you should know that you have many options that provide various atmospheres and menus for you to choose from.

You can enjoy lunch from rooftops overlooking the city, from small ma and pa eateries, and from upscale brunch establishments as well. Whatever you are looking for, you can rest assured that you can find it in Nashville. So, let's get started and learn about the best places to grab brunch in The Music City!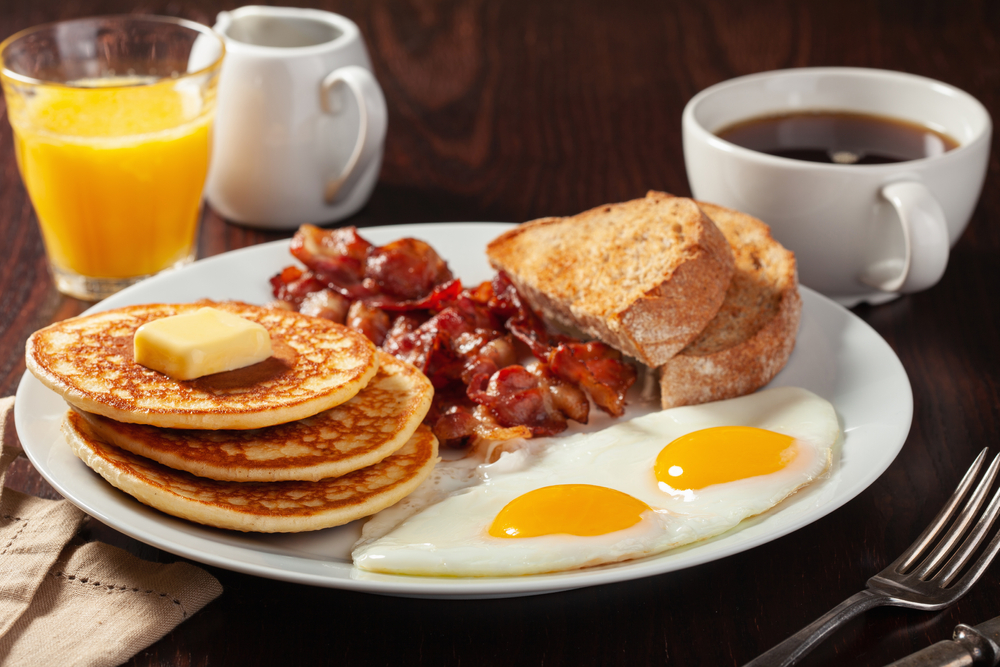 15 Best Places For Brunch In Nashville TN You Must Try
Adele's
If you are looking for the best Sunday brunch in Nashville, Adele's on McGavock Street is a safe bet! This Farm to Fork restaurant has cool vibes and serves American dishes and cocktails. They offer patio seating and trendy indoor seating as well.

For brunch, they serve salads, cured meats, seafood, Greek yogurt, frittatas, grits, biscuits, and shakshuka alongside traditional fare like pulled pork, roasted chicken, crispy potatoes, and green beans. On top of the mouthwatering brunch options, you can pair your meal with incredible desserts and a selection of brunch beverages.

One of the specialty cocktails at Adele's is called Adele's Milk Punch. This drink is made with black rum, light rum, cognac, pineapple, oat milk, citrus, and spices. Another specialty brunch cocktail that Adele's offers is breakfast bourbon. Passion fruit puree is mixed with bourbon, maple syrup, and bacon to create this dreamy brunch drink.

Finish your meal with an incredible brunch dessert like pecan pie bites, or a seasonal crumble. As the destination for some of the best brunch in Nashville, you are sure to enjoy the array of options available to you at Adele's.
Suzy Wong's
Looking for something a little more exciting? Suzy Wong's offers a drag brunch in Nashville that serves Asian fusion with a lovely cocktail list. Drag brunch is offered Friday, Saturday, and Sunday. Included at your brunch are seasonal egg rolls, fruit, or biscuits and gravy for your table.

You can order delicious dishes like avocado toast, parfaits, Katsu chicken and waffles, AM fried rice, an all-American burger, or a Hong Kong Millionaire. The Hong Kong Millionaire is a delicious BBQ pulled pork with bacon, scrambled eggs, queso, tomato confit, fries, and siracha. Perfect for brunch!

Suzy Wong's has a cast of queens who perform during drag brunches. During each drag brunch experience, you will have the opportunity to see three performances. The seating price includes shared appetizers, an entree, and non-alcoholic beverages.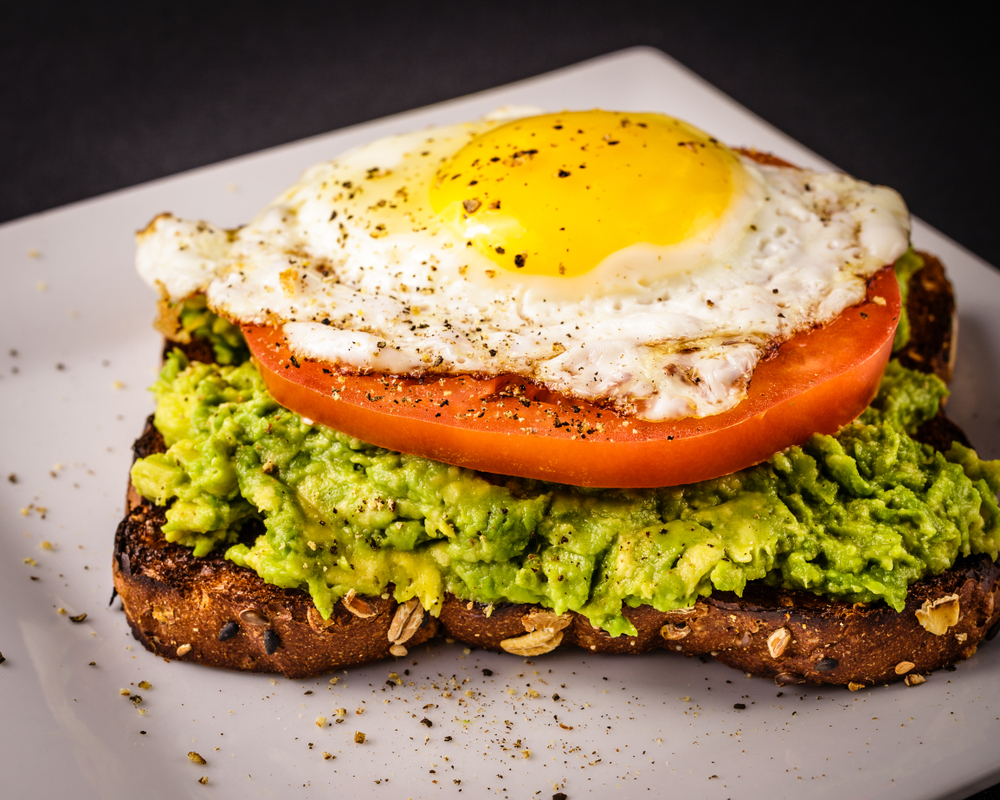 Sinema
Ready for a bottomless brunch in Nashville? Sinema has breathtaking menu options served in a dreamy dining room that is perfect for couples or solo travelers. As one of the restaurants that serve up some of the best brunches in Nashville, Sinema makes a great addition to anyone's list of things to do in Nashville.

An array of gourmet dishes are made-to-order for you when you have brunch at Sinema. You can enjoy anything or everything on the menu during bottomless brunch. Food will be served to your table family-style for you and your travel companions to enjoy.

Due to the high demand for brunch at Sinema, you may want to consider booking your meal in advance to ensure you can enjoy the mouthwatering menu during your visit to Nashville. You will find everything from fried chicken, biscuits and gravy, and Denver scramble to chilaquiles and bbq pork plates on the menu.

If you have more of a sweet tooth you can order delicious cinnamon roll pancakes, Fruity Pebbles French Toast, or fresh parfaits. And what is brunch without a Bloody Mary or Mimosa? A fun option to customize your order is to order a bottomless Bloody Mary that gives you a bar of garnishes and hot sauces for you to choose from.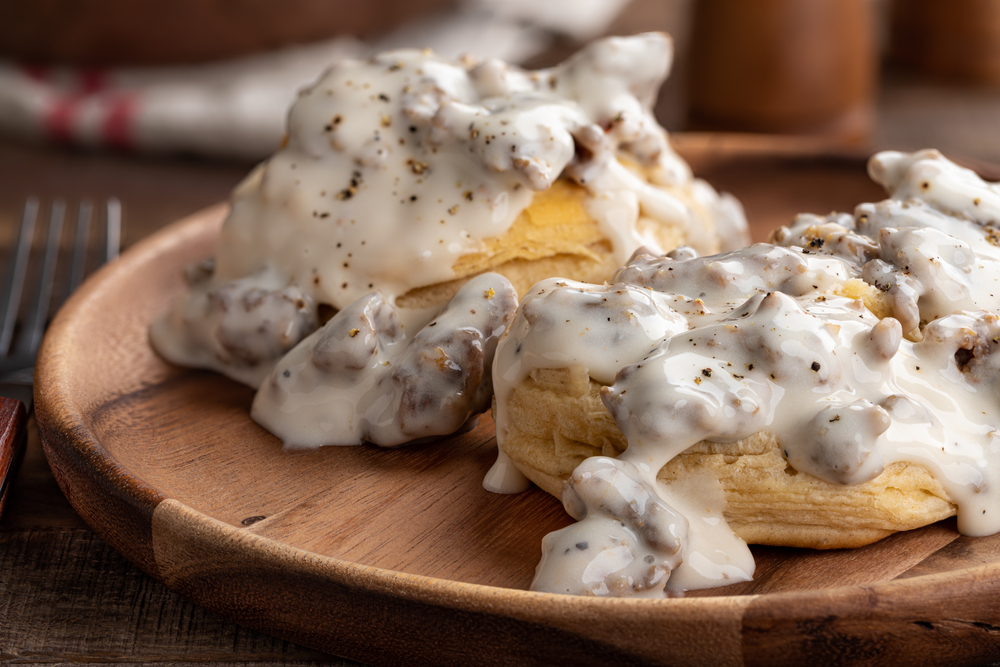 Frothy Monkey
Among the best Nashville brunch places is the Frothy Monkey on 12th Avenue South. This local coffeehouse chain that serves breakfast food until 5 pm. Some of the most popular brunch options are their delectable breakfast sandwiches.

You can try the Capri breakfast sandwich which comes with Kentucky farm fresh eggs, cheese, tomato and basil pesto or maybe the Country and Pimento Cheese Biscuit is more your speed. You can also find other tasty Southern options like Andouille and Hash, loaded biscuits and gravy, and more alongside sandwiches and salads.

Part of what puts the Frothy Monkey among the best brunch in Nashville is its variety. A kids menu, a selection of healthier options, a selection of meat and cheese boards, and a remarkable beer, wine, and cocktail menu all make sure guests are satisfied with their visit to the Frothy Monkey!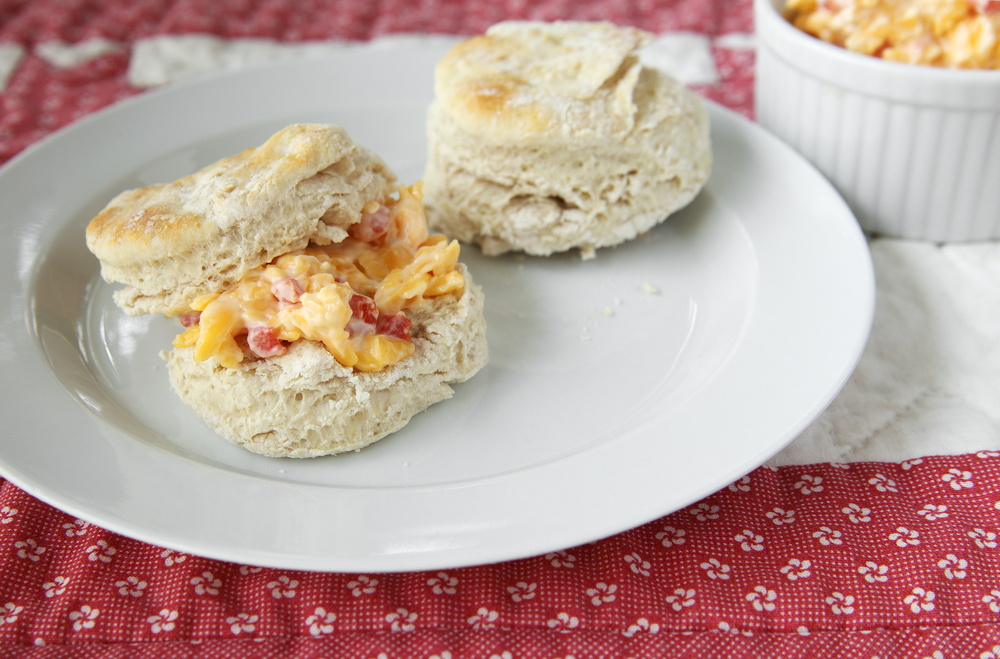 Another Broken Egg Cafe
Another Broken Egg Cafe is not only a great place for brunch in downtown Nashville, but it's also one of the best places for breakfast in Nashville as well. They serve brunch specialties like shrimp and grits, chicken and waffles, and cinnamon roll French toast. On top of this, they serve a huge variety of pancake stacks, omelets, and egg benedicts.

There's crab cake benedict for the seafood lover, hash brown benedict for the Southern food enthusiast, and a regular egg benedict for those who like the classics. When ordering a stack of indulgent pancakes you can choose from Bourbon Street pancakes, a classic stack, or a dreamy lemon, blueberry, and goat cheese stack.

Looking for something that leans more toward lunch than breakfast? Another Broken Egg Cafe has BLTs, southern chicken sandwiches, classic bacon burgers, and salads as well. The menu at this Nashville eatery is out of this world!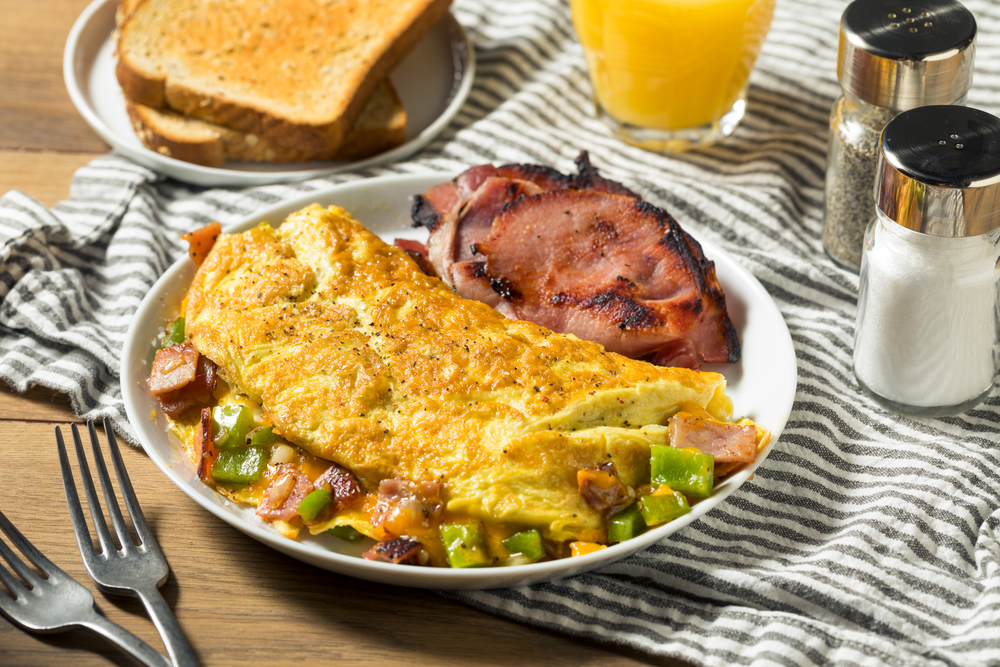 Stateside Kitchen
Modern and elegant, Stateside Kitchen has some of the best brunch in Nashville. The moody dining room, menu options, and mimosas, makes this a must-visit for those looking for a dreamy place to enjoy bottomless mimosas in Nashville.

You'll find Stateside Kitchen in the Dream Hotel on 4th. This pretty and imaginative new hotel offers a brasserie-style restaurant that focuses on fresh and local flavors and ingredients. If you are ready for a Friday brunch in Nashville, Stateside Kitchen should be on your radar!

Holding brunch Friday, Saturday, and Sunday, Stateside Kitchen offers visitors a wide array of options for appetizers and entrees. You can order warm crab dip, oreo beignets, or classic deviled eggs to start. Then, move on to a hangover burrito, veggie burger, steak and eggs, tuna poke bowl, or a classic southern biscuit and gravy bite.

The brunch libations at the Stateside Kitchen are reason enough to drop in during your stay in Nashville. From Rose Sangria, blood orange mimosas, and boozy hot chocolates to gummy bear shooters and beer on draft, you have plenty of options when it comes to drinks to accompany your brunch.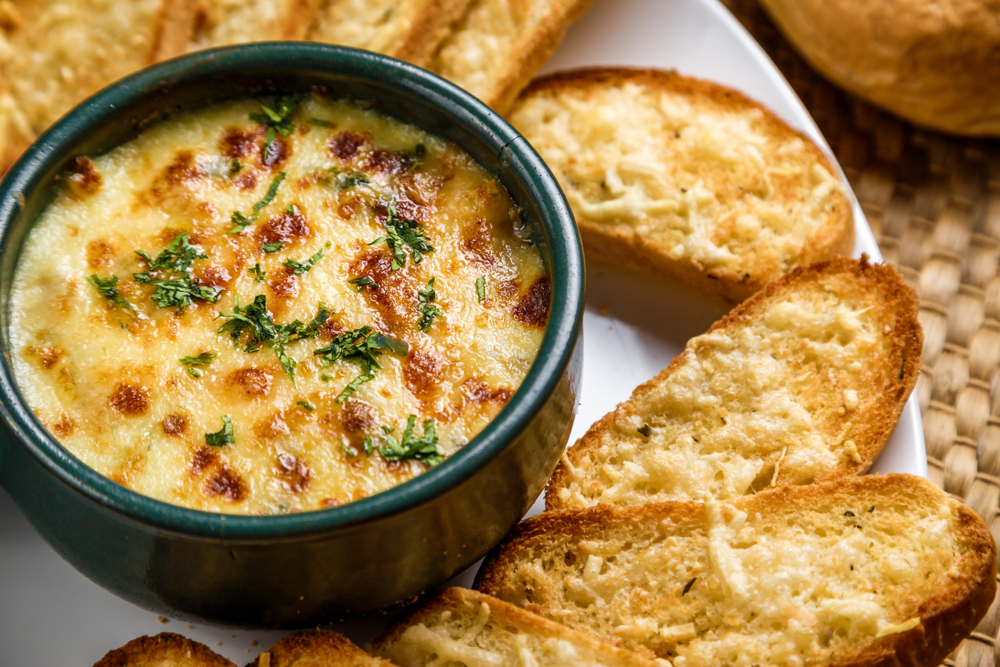 Cafe Roze
For those looking for brunch in east Nashville, look no further than Cafe Roze. This hip New American joint serves elevated classics alongside coffee and drinks in a cute and airy dining room. Remembered for its pale pink and marble dining room, mouthwatering dishes, and amazing cocktails.

You'll be pleased to know that brunch food at Cafe Roze is available until 3:30 every day. A delicious smoked trout toast, grilled chicken salads, or savory oats bowl are all waiting for you at Cafe Roze. If this isn't quite your speed, they also have black bean chili, broccoli melts, stout waffles, and country ham toast!

When it comes to pairing your meal with a cocktail, you will have plenty to choose from. Espresso martinis and elderflower gin fizz's are always great options. But you also have the lovely Root of All Evil which is vodka, gin, lemon, carrot, and beet, or the Smoke and Mirrors which is bourbon, Calvados maple, and coconut whip. You can't go wrong with a trip to Cafe Roze as they have some of the best brunch in Nashville!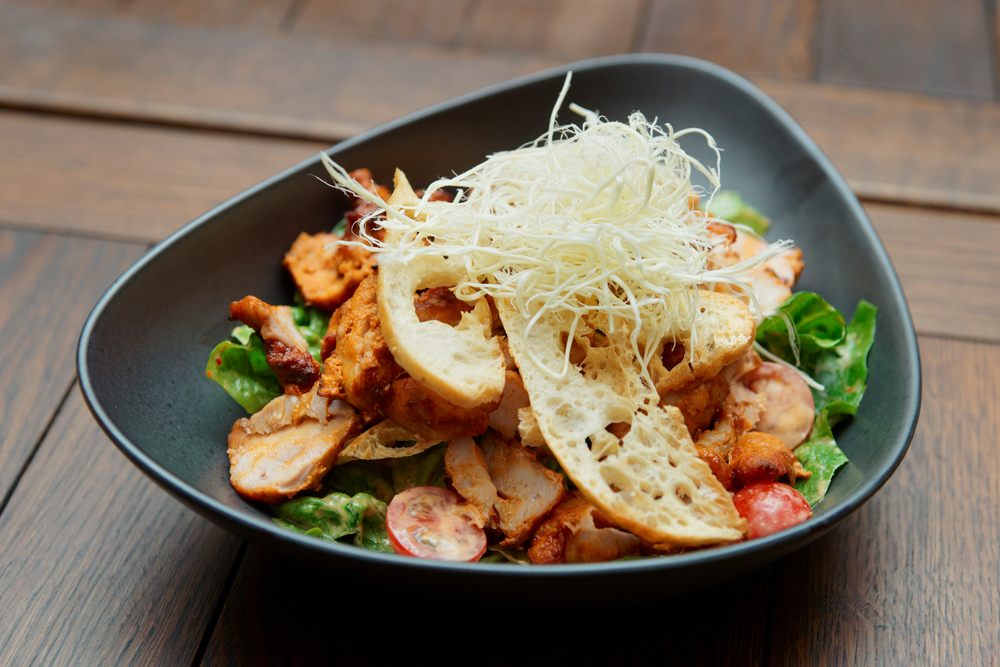 Kitchen Notes
The incredible Kitchen Notes hotel is located in the Omni Nashville Hotel next to the Country Music Hall of Fame. If you are looking for a brunch buffet in Nashville, Kitchen Notes is where it's at! The breakfast menu is served until noon on the weekend so you can head on over to a delicious brunch selection late in the morning.

The buffet has everything you could want like maple and blueberry sausage, smoked bacon, country potatoes, and a delightful biscuit bar. If a buffet isn't your thing, you can enjoy their weekend brunch menu instead. Complete with parfaits, grits, oats, biscuits and gravy, toast, pancakes, omelets, waffles, salads, and sandwiches, you can find some of the best brunch in Nashville at Kitchen Notes!

If you've been wondering where to stay in Nashville TN, check out The Omni Hotel. It is also home to Bongo Java and Bob's Steak and Chop House. When you stay at the Omni, you are surrounded by incredible restaurants, attractions, coffee shops, bars, and popular sites within walking distance.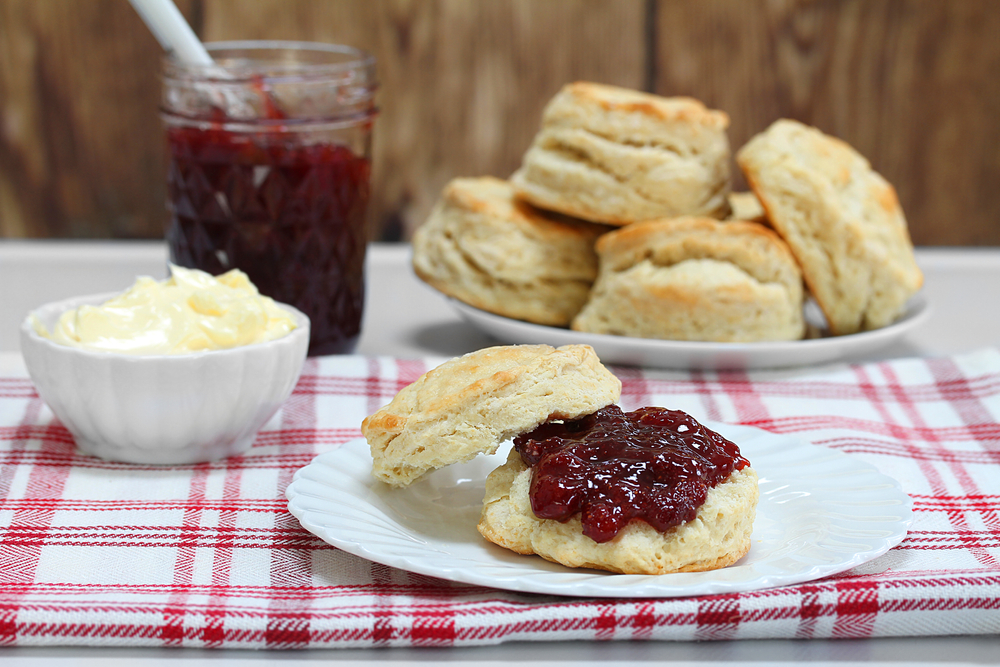 Moxy Rooftop
Ready for brunch overlooking the city? Moxy Rooftop has the most incredible rooftop brunch in Nashville. This American restaurant on 3rd Avenue South is a popular place to visit among travelers looking for a meal and view combo.

Moxy Rooftop is located in the Moxy Downtown Hotel. They serve impeccable upscale Southern cuisine that you will be telling all of your friends about! Hard-to-find whiskeys, local craft beers, and a slew of hard seltzers all add to the appeal of enjoying brunch at this Nashville brunch spot.

Thoughtfully designed, the dining room and bar at the Moxy Rooftop are moody and industrial. The vibes as you sit overlooking the city are remarkable. For socializing, enjoying a romantic meal, and getting scenic views of the city, there really isn't a better place than Moxy Rooftop. You can enjoy their brunch menu until 2 pm, seven days a week.

You have the option of ordering everything from a bagel BLT, smoked bacon cheeseburger, and steak and eggs to biscuits and sawmill gravy, banana bread French toast, and shrimp benedict. On the lighter side of things, they also have fruit bowls, green salads, and avocado toast. Moxy has some of the best brunch in Nashville!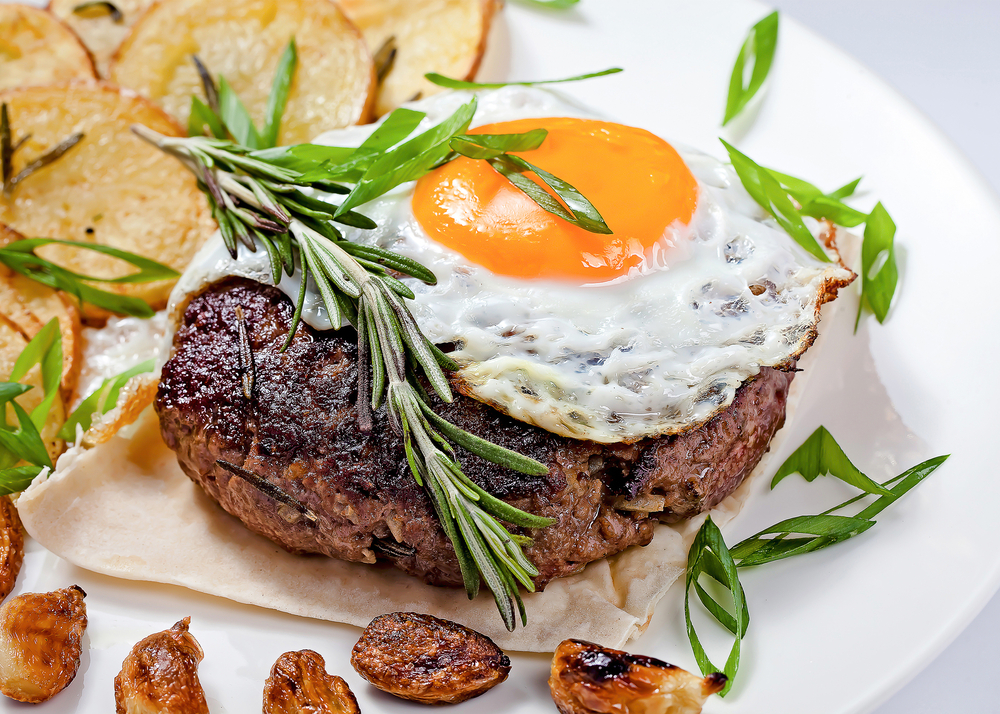 The Mockingbird
Ready for something chic? The Mockingbird is a chic little diner that serves classic American comfort food. For everyone that is looking for the best places for brunch in Nashville, The Mockingbird has to be mentioned!

Their enviable brunch menu includes a lot of memorable pastries and baked goods, including the Hole In One which is a glorious oversized donut. The flavor is different each day so you can visit multiple times during your stay in the city and try a different flavor each day.

Zucchini bread, salads, BLTs, burgers, hot browns, burritos, melts, and parfaits are all available to you when you visit The Mockingbird. If you are vegan or veggie, there are options that will suit your needs as well!

The brunch drinks at The Mockingbird and equally as enviable as the entree selections. From Bloody Marys, Expresso Martinis, and Bubble In A Bag to mimosas, Church Punch, and Irish coffees, you can't go wrong ordering one of these amazing brunch drinks!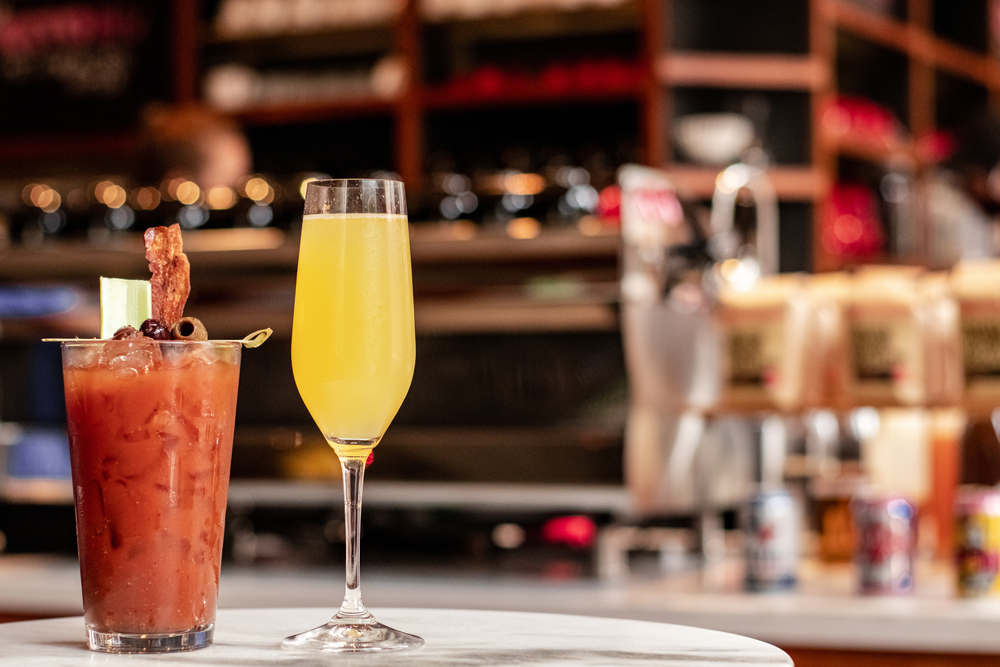 House of Cards
This restaurant serving brunch food in Nashville will bring the magic into your time spent in the Music City, literally! House of Cards is a magic-themed restaurant where fancy clothes, magic tricks, and an immaculate brunch buffet all meld.

Walk down the stairs covered by an arched stone ceiling and you will reach a magical dining room with black and white floors and Instagram-worthy decor where you will have the city's most unique dining experience.

You've heard of dinner and a show, but have you ever heard of brunch and a show? House of Cards offers a brunch buffet menu and a magic show for visitors. Children are welcome at the show, but everyone under twenty-one must be accompanied by someone over the age of twenty-one.

You will find all of your southern staples like seafood, omelets, chicken and waffles, biscuits and gravy, and a lovely pastry station on the buffet. The magic show and buffet allow House of Cards to easily make it onto the list of the best brunch in Nashville! (Don't forget your nice clothes, there's no entry for those in jeans, shorts, or tennis shoes.)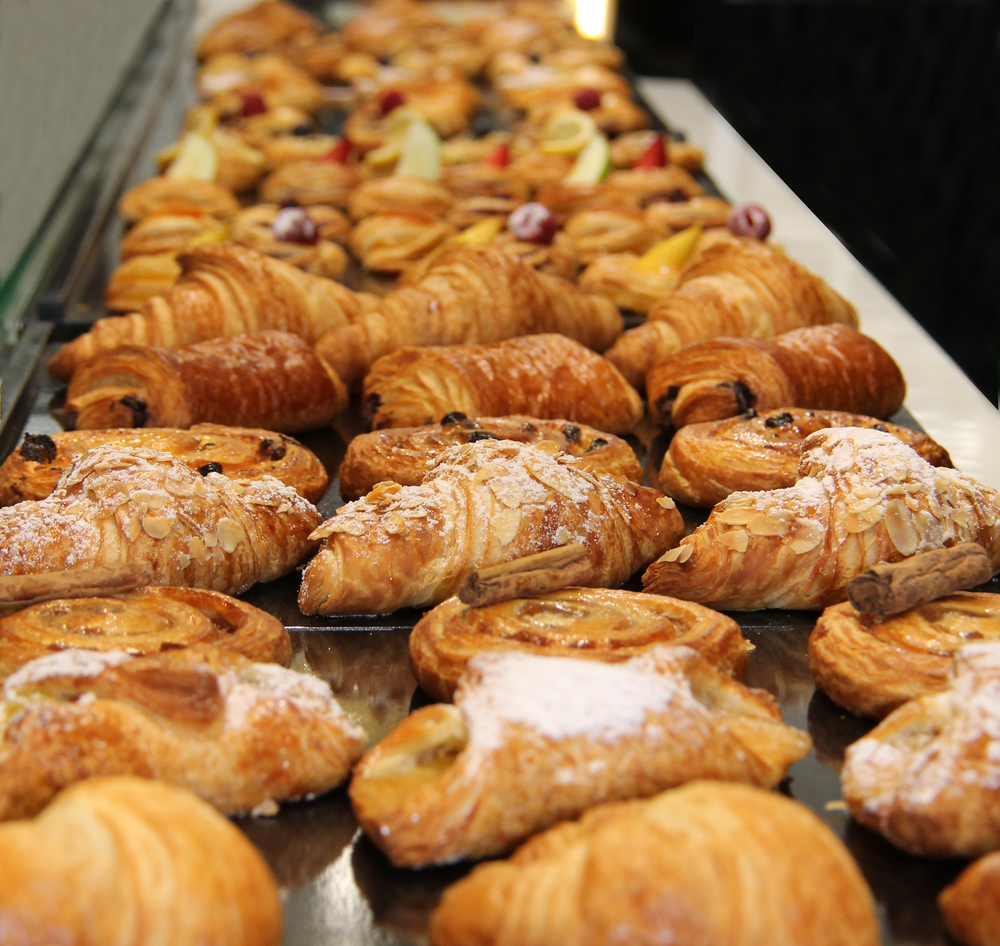 Biscuit Love
There are two Biscuit Love locations in Music City. These incredible brunch restaurants in Nashville are something that you won't want to miss! The bright and bustling Biscuit Love is an offshoot of a food truck that is popular locally. They serve locally sourced Southern breakfast and lunch food.

Take one glance at the menu at Biscuit Love and you will see that they have some of the best brunch in Nashville! Bonuts, biscuit cinnamon rolls, and a selection of biscuit-paired breakfast items are served along with more lunch-like dishes like roasted veggie bowls, shrimp and grits, and meatloaf.

Complete with a kid-friendly menu, cocktail menu, and a large selection of hot and cold beverages to choose from, you really can't go wrong with a visit to Biscuit Love. Plus, their dining room and patio are fun and lively as well, making for a more enjoyable brunch!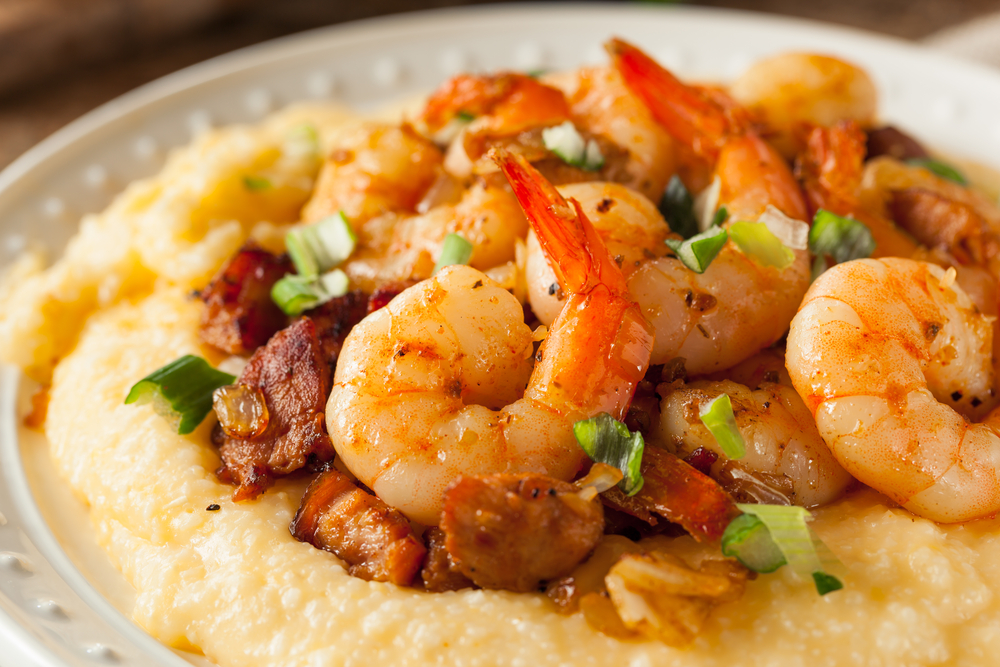 Milk & Honey
Milk and Honey is among the best Nashville brunch spots to try for first-timers in the city. This trendy coffee shop has delicious treats and entrees served daily from 6 am to 3 pm. Those with a sweet tooth, those looking for something healthy, and those looking for something more hearty can all find something to tickle their fancy at Milk and Honey!

Sandwiches like the short rib grilled cheese and the turkey and brie grace the menu at Milk and Honey. Omelets, waffles, hashes, and healthy bowls are also great options. What makes a visit to Milk and Honey so appealing and places it firmly on the list of best brunch in Nashville is the variety they offer!

Some cult favorites are the Alabama pork biscuits, veggie burritos, and cinnamon rolls! For everyone looking for something Insta-worthy, the fig and prosciutto toast may be perfect for you! Arguably the most unique menu option is the gelato. Fun flavors like Sicilian Pistachio and Summer Strawberry make for a great finish to an already memorable brunch at Milk and Honey.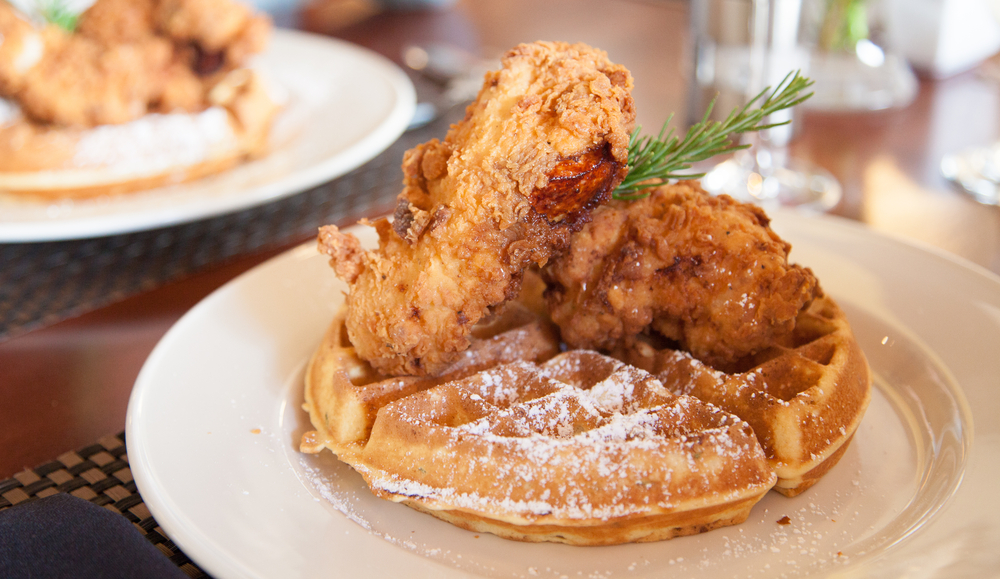 417 Union
For those planning to spend a weekend in Music City, 417 Union is among the best brunch spots in Nashville. Visiting the old-timey 417 Union in Nashville for brunch makes a fabulous addition to any weekend in Nashville itinerary!

This restaurant serves an all-day menu of Southern and American food in a historic two-story space. Complete with WWII and Civil War Memorabilia. With an authentic old-timey feel, wood floors, and white tablecloths, the dining room at 417 Union is a super calming place to have brunch.

The brunch menu includes prime rib hash, brunch quesadillas, steak chilaquiles, steak and eggs, western omelets, fresh fruit, and dreamy pancake stacks like bananas foster, lemon blueberry, and strawberries and cream. Make sure to stop by 417 Union for some of the best brunch in Nashville!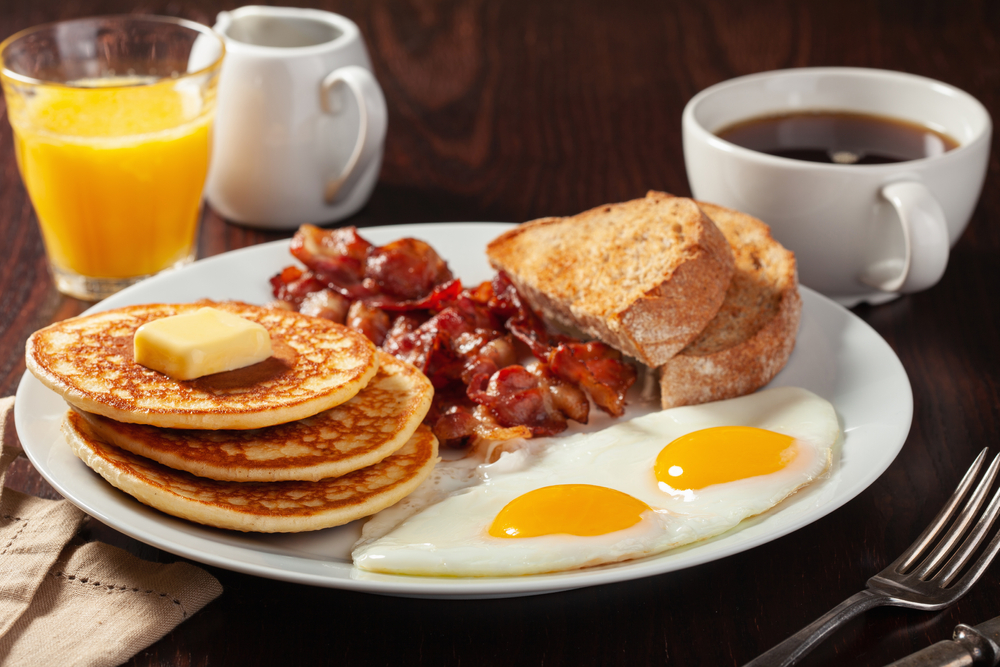 Josephine
Modern American cuisine and wine are served in an elegant and stylish space at Josephine. Of all the places to grab brunch in Nashville, be sure not to overlook Josephine. The sleek and moody black and brown interior is perfect for an elevated, yet still Southern brunch.

They have, by far, some of the best Nashville brunch with a menu that includes apple cider glazed donuts, parfaits, salads, crab cakes, sandwiches, omelets, eggs benedicts, steak and eggs, hashbrowns, and more.

As one of the places to grab some of the best brunch in Nashville, Josephine not only has a delectable menu but also great hours as well. You can grab brunch there until 3 pm on Saturday and Sunday. Perfect for those slow travel mornings!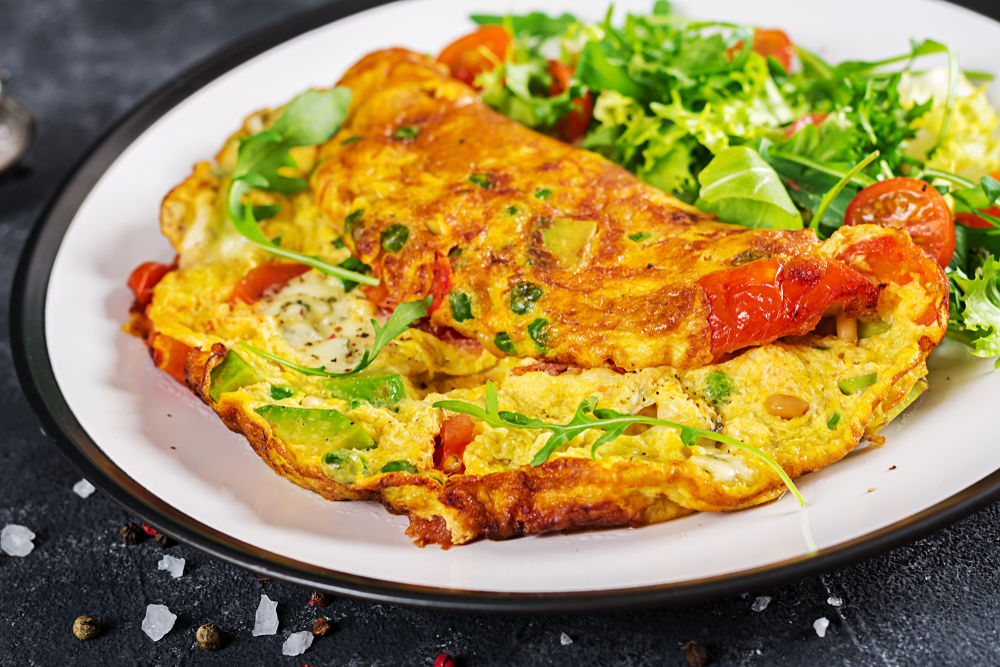 The decision to visit Nashville is a fantastic one! Whether you plan on seeing all of the top attractions in the city, going restaurant or bar hopping, or perhaps checking out some of the best day trips from Nashville, a stay in The Music City is an absolute treat.

Now that you have learned about some of the best places for brunch in Nashville, which restaurant will you try first?