Are you looking for the best breakfast in Baltimore, Maryland? If so, you have come to the right place! Baltimore is an incredibly historical city and also a culturally relevant city! Also known as Charm City, breakfast spots in Baltimore are sure to charm your stomachs and your wallets!
Established in 1729, Baltimore was founded as a port city and its position as the gateway to the West made it incredibly important historically. Also, Edgar Allen Poe is from Baltimore (and where their football franchise gets their name — Ravens)! More recently John Waters has made Baltimore the setting of two of his most iconic movies, Hairspray and Cry-Baby, because this city is representative of America as a whole.
With a city so rich in history and home to people from all walks of life, it is no wonder that there is some of the best breakfast food in Baltimore! Come with an appetite and let us dive into the best breakfast in Baltimore MD!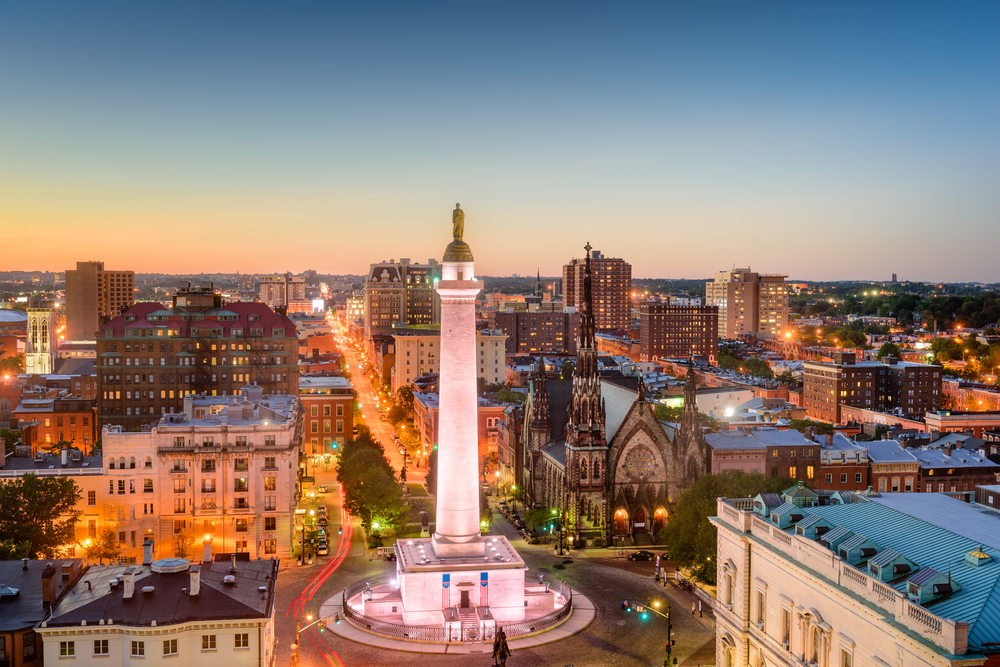 12 Best Places For Breakfast In Baltimore MD You Must Try
Miss Shirley's Cafe
Miss Shirley's Cafe is one of the favorite downtown Baltimore MD breakfast restaurants for locals and tourists alike! With three locations in Baltimore (including one in the airport), you are sure to find one convenient for your day's activities!
Miss Shirley's aims to give its patrons an upscale but casual dining experience while providing meals rooted in Southern fundamentals using the abundance of fresh ingredients from Maryland! This is one of the best places for breakfast in Baltimore because of the depth of its menu! The coffee donuts are vanilla-glazed donuts infused with coffee! The coconut cream stuffed french toast is exactly how it sounds, but more delicious than you can imagine!
For those who do not love breakfast food, they do have a great selection of sandwiches! Whether you are by yourself or with a group, Miss Shirley's Cafe has some of the best breakfast restaurants in Baltimore!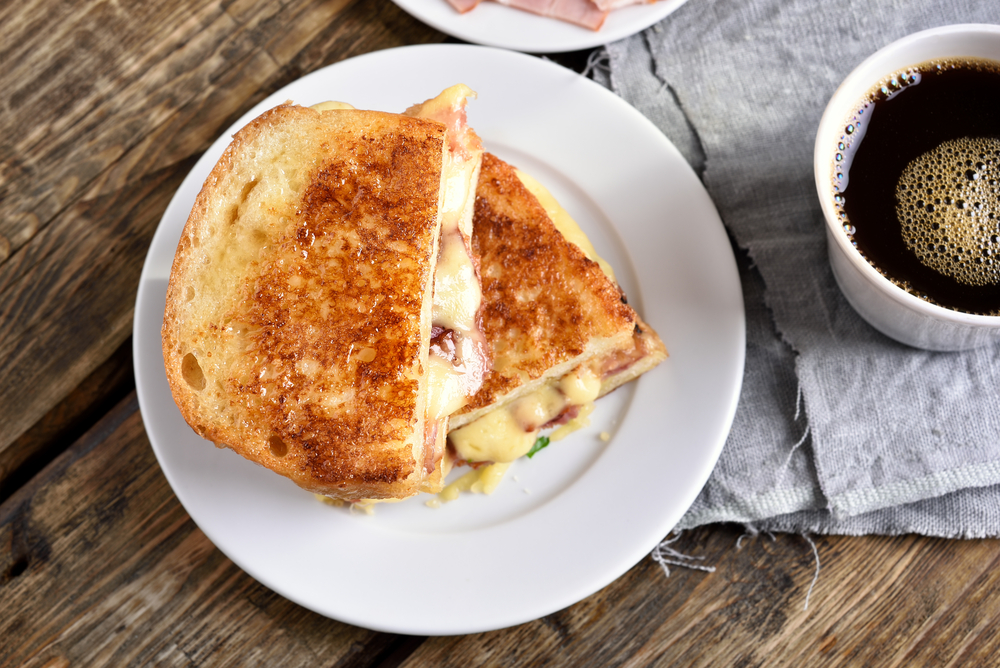 Connie's Chicken and Waffles
A list of breakfast places in the South would not be complete without a chicken and waffle spot and Connie's Chicken and Waffles is the place to shoutout! One of the more popular downtown Baltimore breakfast restaurants, Connie's has a simple menu, but it is perfect in its simplicity. We know you will not be able to wait to come back!
There are six variations on their waffle including Oreo, strawberry, chocolate chip, red velvet, blueberry, and the classic Buttermilk. Next you can pick to add two or three fried chicken breasts, or leave the waffle a la carte. The waffles are honestly good enough to stand on their own, but the fried chicken adds a while new experience if you are into that sort of thing! Connie's Chicken and Waffles is by far one of the best breakfast restaurants in Baltimore!
This is a great place to add as a stop on your Weekend In Baltimore Itinerary!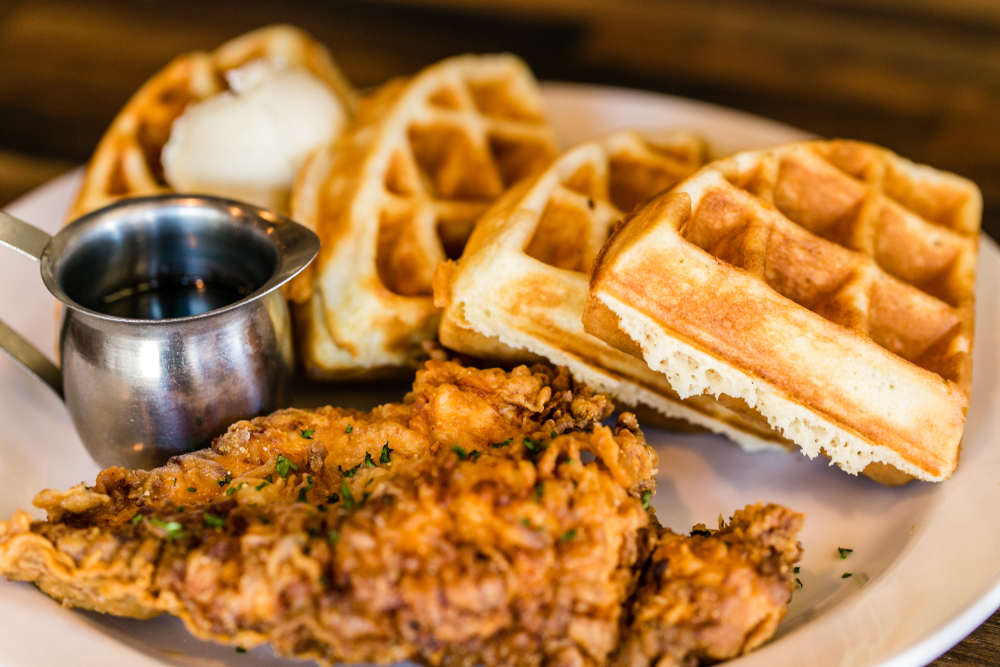 Dovecote Cafe
Dovecote Cafe is one of the best light breakfast places in Baltimore! With a light food menu and extensive coffee menu, Dovecote Cafe makes decision making easy! Their breakfast panini, yogurt bowl with granola, and spinach pie are some of their most popular food items!
Where Dovecote Cafe really shines is in their community outreach. As one of the few Black-owned breakfast places in Baltimore, they want their customers to sit, stay, and gather. Their name is meant to evoke a sense of communal nesting and their focus reiterates that every day. Their cafe does not just have baristas and waitstaff, they also employ a creative director, arts and cultural curator, and coaches.
Dovecoat Cafe promotes Black joy, community togetherness, and aims to be a food oasis. Your breakfast in Baltimore journey will not be complete without experiencing the community of Dovecote Cafe!
Saturday Morning Cafe
Probably the most appropriate name for a restaurant serving some of the best breakfast in Baltimore is Saturday Morning Cafe! Although the name says morning, no alarm clock is needed to eat here because they serve breakfast all day!
Veteran owned, Saturday Morning Cafe really does have some of the best Baltimore Maryland breakfast because their ingredients are organic and they are fresh! They crack all their own eggs and cut their own potatoes in their scratch kitchen nestled in Little Italy. Their menu includes all your favorites like eggs, bacon, sausage, and french toast. They also have an impressive "Bennys" section for all their various eggs benedict. Their craft waffles are served with honey butter.
Being so close to the harbor, Saturday Morning Cafe also included a delicious amount of seafood fare on the menu! Saturday Morning Cafe is one of the best places for breakfast in Baltimore and we know you will leave with a full belly and happy heart!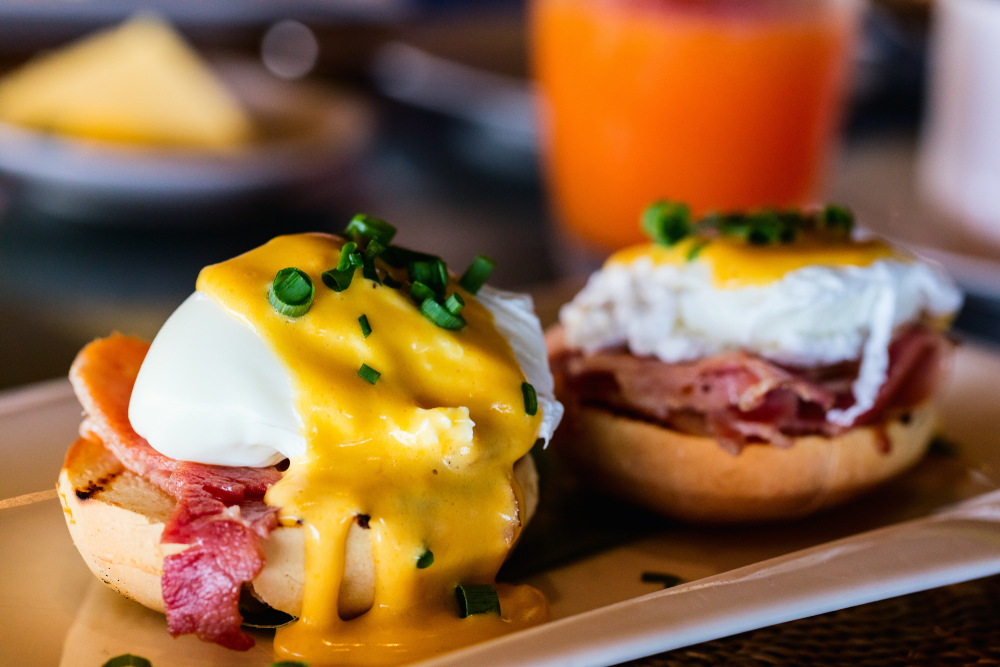 Harmony Bakery
The best vegan breakfast in Baltimore is at Harmony Bakery! Not only vegan, they are also, gluten-free, wheat-free, soy-free, egg-free, dairy-free, and peanut-free! If you have a food allergy, Harmony Cafe can most likely accommodate you! Their entire menu is made from scratch with no preservatives or artificial flavors.
Their chickpea tart has a spiced chickpea filling with coconut cilantro chutney topped with caramelized onion. They also serve a variety of homemade bagels and breads. The muffins have amazing flavor and we are always tempted to buy an extra for later! Perhaps not traditional breakfast food, you must try their freshly baked sweet treats, cookies, cakes and cupcakes!
The menu at Harmony Bakery is always expanding so each time you visit, you are sure to find a new favorite! Vegan or not, this is some of the best breakfast food in Baltimore MD!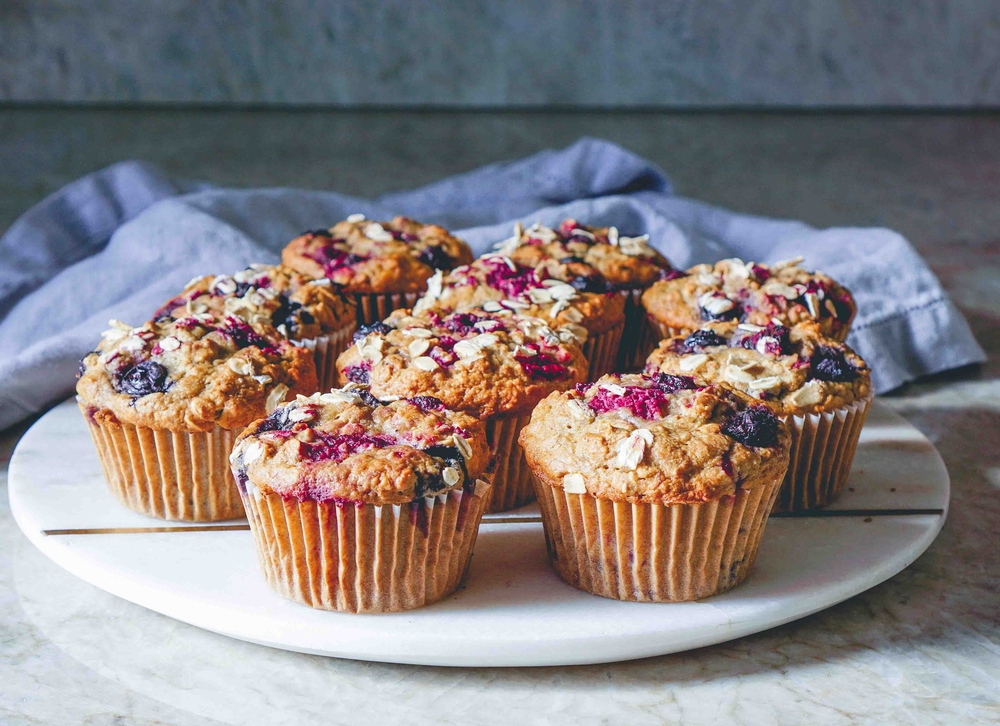 Maximón
Maximón is the spot to go for brunch in Baltimore! Located on the inner harbor, the views are immaculate and the food is even better! Inside Maximón, you will be transported to a Spanish villa where all of your foodie dreams will come true. Their patio outside has a beautiful view of the water and the city of Baltimore!
Some of their lighter options are avocado toast with grated eggs,za'atar spice, cilantro sprigs, pickled cherry tomato and a delicious yogurt parfait! For the hungrier, they have huevos rancheros, torto benedictor, and a classic American breakfast. Our favorite thing on the menu is the Masa Pancake that comes with smoked agave syrup, spiced whipped cream, and macerated fruit!
Their weekend menu also includes a Raw Bar with oysters, kanpachi, and tuna pica. Did we mention Maximón has a full bar? Their margaritas are next level, but their gin and tonics can definitely hold their own! The best Baltimore brunch can be found at Maximón!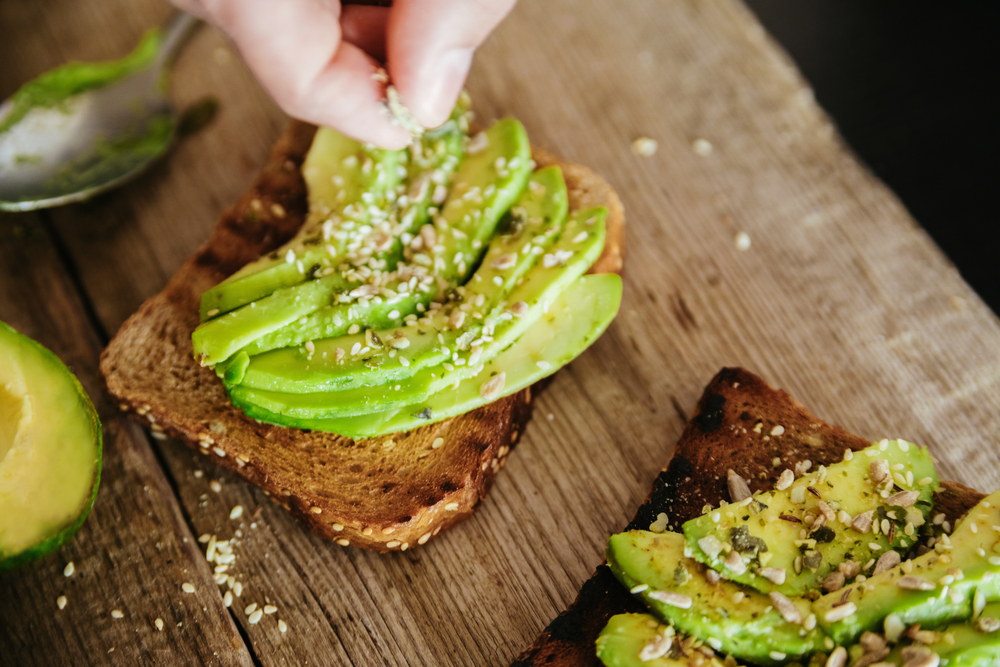 Iron Rooster
Iron Rooster has the best all day breakfast in Baltimore! It is stated in their mission to make great food and treat everyone as a guest so you know the service and meal will be exceptional! Baltimore restaurants are in a class of their own, but Iron Rooster boldly claims its place as the spot for breakfast. One of our favorite things about Iron Rooster is they have two happy hours — one in the morning and one in the afternoon.
Most guests like to start their meal with a glass of fresh squeezed orange juice. Then roll right into a shareable serving of roostertarts which is their take on a poptart! They also offer a generous selection of omeletes, eggs benedict, breakfast bowls, waffles, pancakes, fried chicken, burgers and so much more!
Bonus round is their menu is a work of art and an absolute joy to peruse. With the happy hour, all day breakfast, and extensive menu, Iron Rooster is one of the best Baltimore brunch spots!
Charmed.
Charmed. is one of the best breakfast restaurants in Baltimore! This quaint, charismatic, and friendly neighborhood restaurant has exceptional, full flavored food and a welcoming atmosphere. They also serve breakfast all day and we will always love a place that knows what the people want — french toast for lunch! Charmed. also offers a lunch menu that offers burgers, salads, and wraps!
Their signature item is the Bmore Omelet which is a three egg omelet with sausage, jalapeños, and pepperjack cheese, topped with avocado. Delicious! Charmed.'s sausage gravy and biscuits is made with homemade biscuits and it is pretty hard to beat that! The food is delightful, the service is exceptional, and you feel at home which is why Charmed. is the place to go for brunch in Baltimore!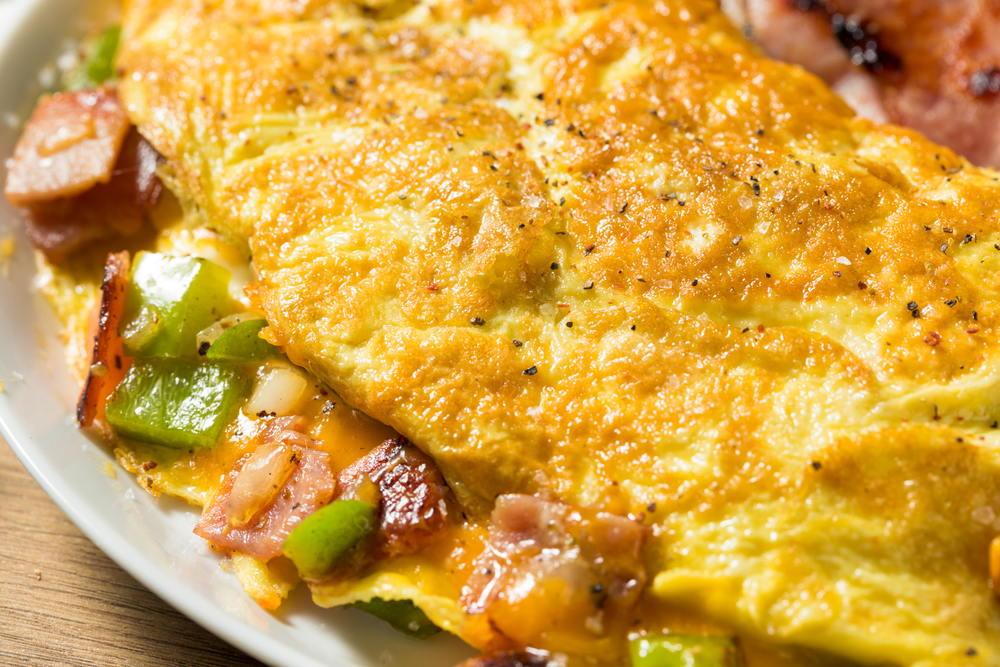 Silver Queen Cafe
One of the most beautiful breakfast spots in Baltimore Maryland is Silver Queen Cafe. Nestled in the cozy Hamilton neighborhood, this restaurant strives to create and serve Maryland inspired dishes and cocktails. Their food is locally sourced and therefore their menu is seasonal depending on what ingredients are available to them. Their weekend brunch menu is enough to plan a trip to the great city of Baltimore.
The shrimp and grits is about as Southern as it gets while still incorporating Maryland's position right on the coast. The chorizo fries are an unexpected treat on the menu and gives a taste of a breakfast in Texas or Southern California. But their blueberry lemon curd crumble french toast is the item I am thinking about days later. Silver Queen Cafe also offers several vegetarian and vegan options which makes this spot the obvious choice when eating with a group! Silver Queen Cafe is one of the best breakfast places in Baltimore!
Blue Moon Cafe
The Blue Moon Cafe serves breakfast with a rock n roll attitude and is where you will find the best breakfast food in Baltimore! The cafe is bathed in bright and funky artwork and rock n roll is always on repeat at this eclectic and delicious dining establishment! Their menu is divided into several sections and each section could honestly be the complete menu. The G&G's Country Scramble is a homemade biscuit topped with eggs, bacon, cheddar cheese and smothered with sausage gravy with hash browns on the side. They could only serve that and the people would be happy.
If you are looking for something a little more Baltimore, their Maryland crab eggs benedict is one of the most popular items on the menu. Blue Moon Cafe is one of the most popular breakfast places in Baltimore because the vibe is unmatched.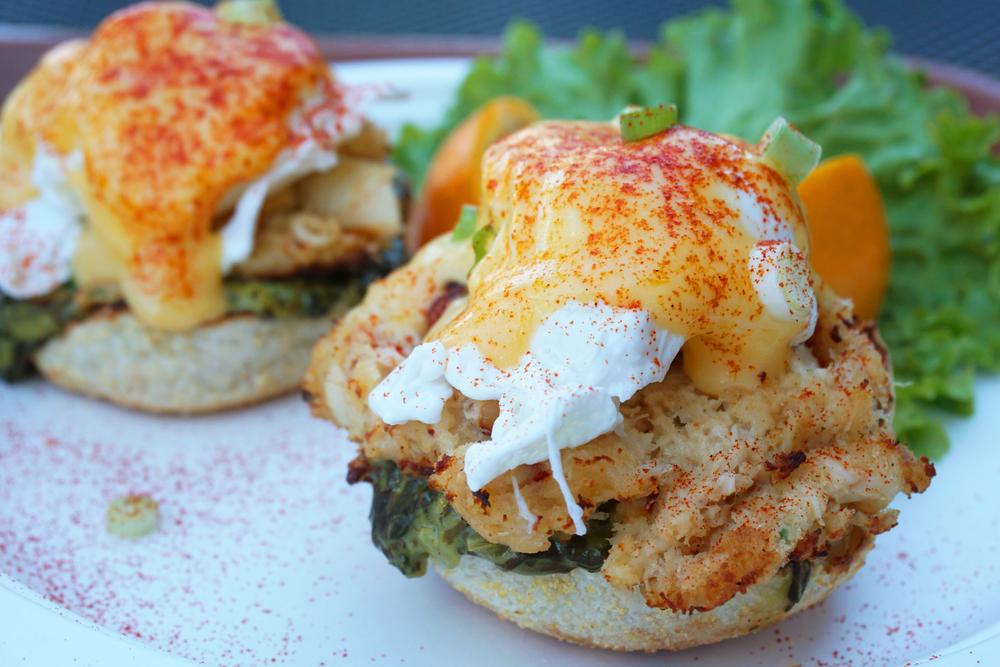 Sip and Bite Diner
The Sip and Bite Diner has been a Baltimore MD legend since 1948! They are most famous for their crabcakes and serving breakfasts all day and night at prices that keep their guests and friends coming back for more. Sip and Bite Diner is open 21 hours a day, only closing from 4am-7am.
In addition to their crabcakes that were featured on Diners, Drive Ins, and Dives, their menu packs a punch! The Dutch Baby is a cast iron oven-baked, super fluffy and light specialty pancake! They also serve a Monte Cristo french toast that is stuffed with country ham, turkey and cheddar jack; topped with fresh berries and melba sauce. What a mixture of flavors!
As you look through their menu of expected omelets, breakfast bowls, and breakfast sandwiches, you might be surprised to find they have a whole Greek inspired Gyro section! Sip and Bite Diner is one of the most popular breakfast places in Baltimore for very good reason!
Papermoon Diner
The place to go for the best Baltimore breakfast is Papermoon Diner. Really you could go for breakfast, lunch, or dinner, but breakfast hits the spot every time. Starting off, we just have to mention that their menu has a bacon milkshake! The pigs in a blanket is two sausage links wrapped in fluffy pancakes, w/ powdered sugar & warm syrup. The bananas foster french toast has caramelized banana & cream cheese sauce, topped w/ fresh sliced bananas. So delicious!
In addition to their delectable breakfast menu, their lunch menu includes salads, quesadillas, wraps, burgers, and so much more! They also have pasta, TV dinners, and desserts. This diner has a funky fifties vibe and we are sure you will love the experience having a meal here, whether it is breakfast or something else! Papermoon Diner is one of the best breakfast restaurants in Baltimore and we know it will rank high on anybody's list!