Are you searching for the best things to do in Baltimore? You made the right decision because Baltimore is an amazing city to visit with diverse things to do. The Harbor of Baltimore is surrounded by not only beautiful architecture, and dreamy views, but also an interesting history. You will find a lot of the best activities in Baltimore take place in the Harbor.
You can spend your days on the water taking guided private tours around the harbor, or jump on the taxi boat for a fun and quick ride. There are plenty of educational museums and guided walking tours to learn a bit about the history of Maryland's capital city.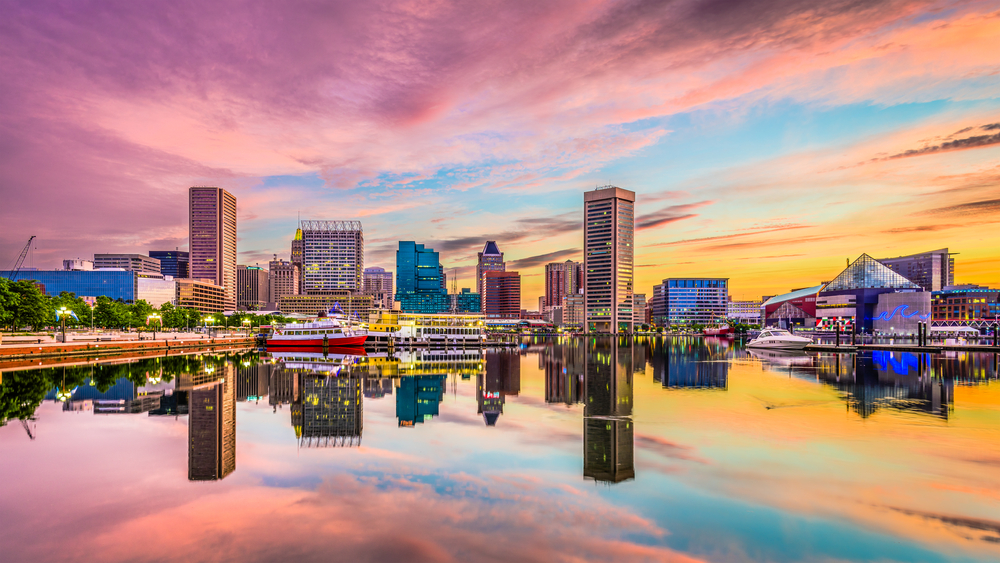 15 Best Things to do in Baltimore MD You Shouldn't Miss
Take a 2-Hour Lunch Cruise in the Baltimore Inner Harbor
Taking this amazing two-hour cruise is one of the top inner harbor things to do. You will enjoy a lovely boat trip around the Patapsco River. Keep an eye out for Federal Hill, Maryland Science Center, Fort McHenry, and the famous Francis Scott Key Bridge. Or you can just relax and take in the soothing music from the DJ.
Come hungry and dress to impress because they do enforce a dress code. During your ride, you will be served a buffet-style lunch. The menu always changes but you can expect fresh salads, entrees, and even a dessert buffet. They suggest bringing warm clothes as it can get cold out on the water. This is one of the things to do in Baltimore for families or small groups.
Check rates here: GetYourguide.com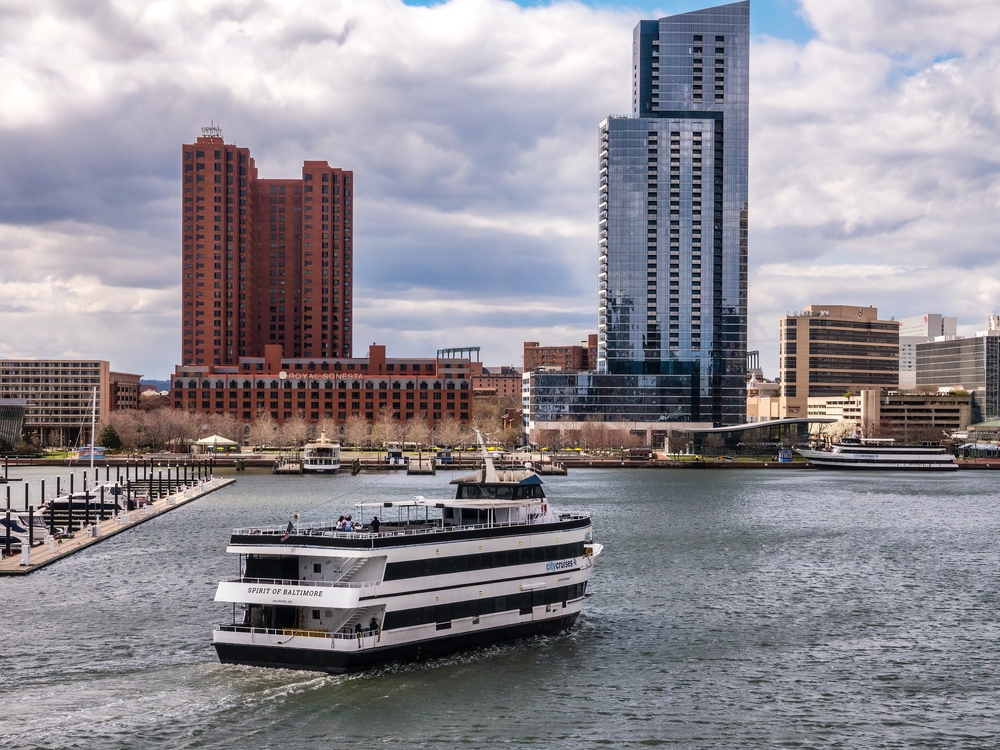 Whiskey Rebellion Trail
If you are looking for what to do in Baltimore as a whiskey lover then you have to take a ride on the trail! On this exciting adventure, you will visit 6 award-winning distilleries in Baltimore. During your route, you will be able to taste the local spirits and meet the makers behind them.
Each distillery has a different vibe, taste, and activity ready for you to concur. You can expect whiskey flights, full drinks, a few lessons on how to make whiskey, and at least one tour. The Whiskey Rebellion Trail is one of the best things to do in Baltimore for adults, young couples, and anyone over the age of 21!
Check rates here: Getyourguide.com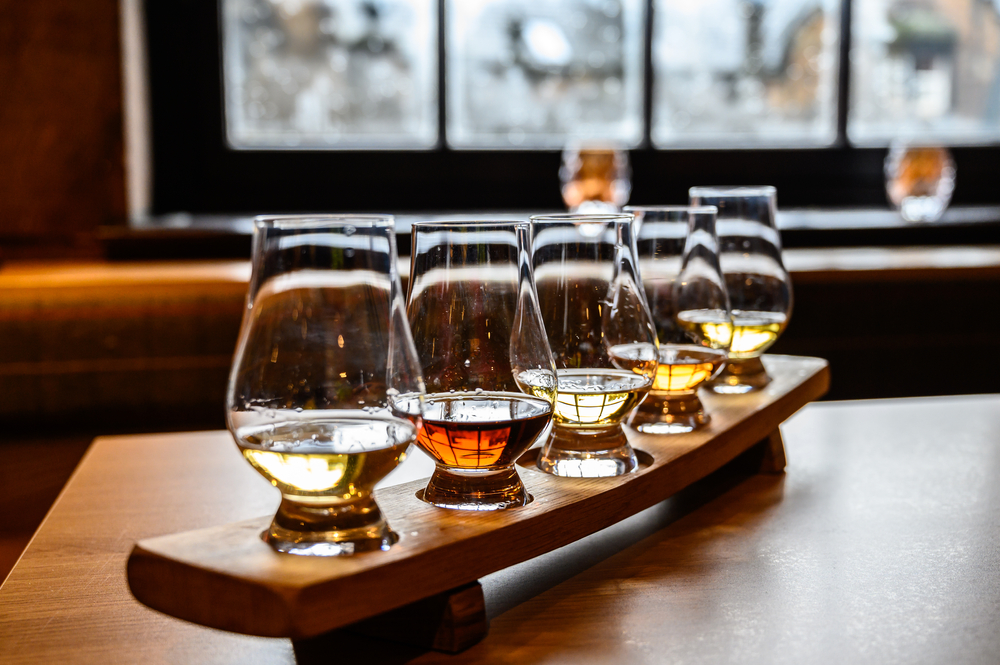 Baltimore Fells Point Walking Food and History Tour
When you get to a new town one of the best things about visiting is learning about the history and trying new foods. When you take the Fells Point walking food and history tour you will get both rolled into one. Meet at the east side of Fells Point to start your history tour. This is where you will learn about the amazing history Baltimore has had in the making of America.
During the history lessons, you also enjoy the food tour. There are 5 stops on the tour and you will taste all the best flavors of Baltimore while learning about each neighborhood. The shining star of course is Maryland crabcakes.
Make sure to check out our list of the best restaurants in Baltimore for your trip!
But, you will also enjoy fusion flavors from some of the different nations that have settled in Maryland. Including polish and Korean flavors. Taking this tour would give you a real appreciation of the town and is one of the best things to do in Baltimore for all ages.
Book it Here!: Getyourguide.com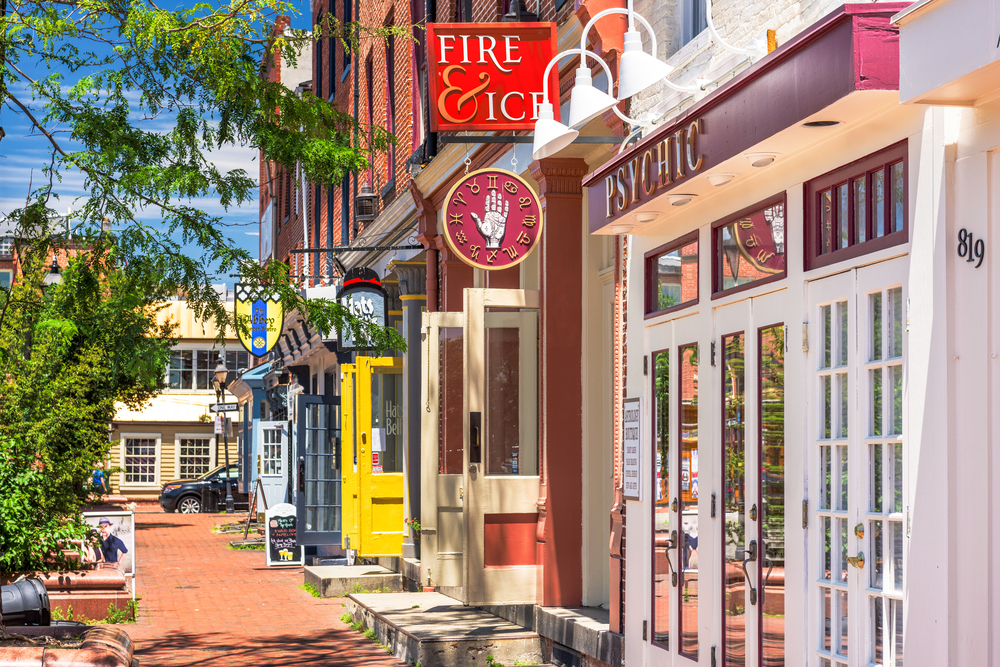 The Amazing Scavenger Hunt Adventure
Up next is the scavenger hunt adventure in Baltimore's inner harbor. This is one of the best things to do in Baltimore with kids. It turns the city into a big game and they won't even realize they are learning. You can take your time with this scavenger hunt adventure, but it normally takes about 3 hours to complete.
On the hunt, you can see all the best places to visit in Baltimore, while playing games and solving riddles to learn about the history of the town. The route takes you along the inner Harbos and includes historic landmarks, Little Italy, the ships, museums and so much more. All you need to play is a smartphone and a little imagination.
Check rates here: Getyourguide.com
Self-Driving Audio Guided Tour
Up next is the self-driving tour and which is one of the best free things to do in Baltimore Maryland. This is a great tour to take for all ages because you can be in the comfort of your car. All you need to do before starting this tour is download the app, and make sure your phone is completely charged. You will follow the route and see amazing hidden gems along the way.
On the Baltimore Self-Driving Audio Guided Tour you will learn all about one of Baltimore's most famous citizens, Edgar Allen Poe. You can visit the last place he was ever seen, the Horse You Rode In On Saloon.
You will also visit the Frederick Douglass Isaac Myers Maritime Park which honors the Legendary Frederick Douglass. And the City Hall has some dark history that is worth learning. You are going to love this easy breezy self-driving audio tour it is one of the best things to do in the blah blah blah
Book Your Tour Here: Getyourguide.com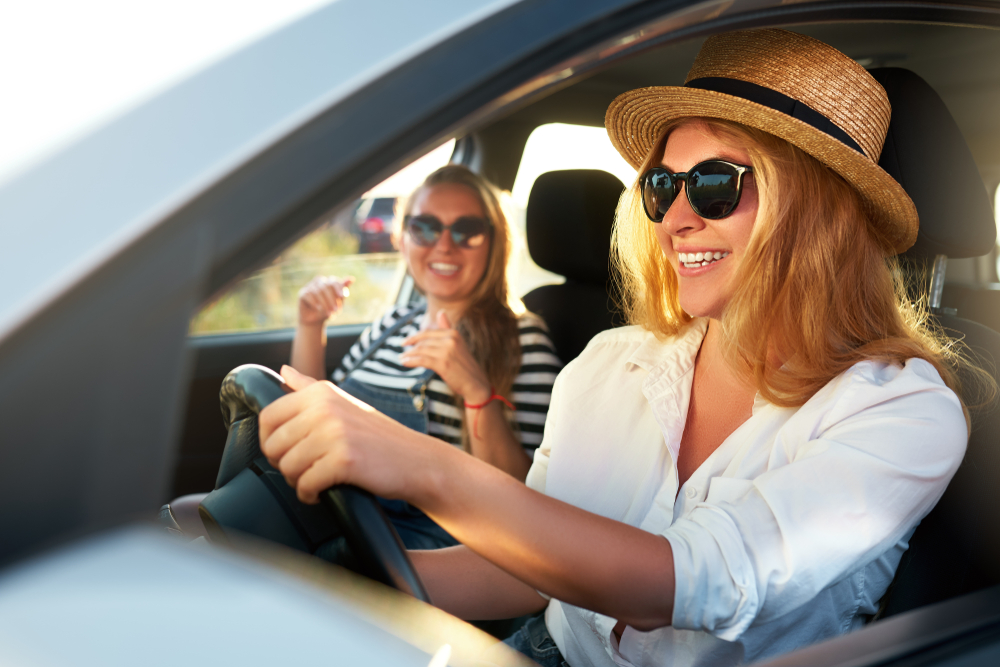 Charm City Spirits Haunted Walking Tour
For all the lovers of spooky stories, you have to check out the Charm City Spirits Haunted Walking Tour. On this tour, you will be accompanied by a professional tour guide who will share all the spooky secrets and dark history of Baltimore. One of the best stops is the Fell Family Cemetery. This cemetery has a weird history and for some reason, only men were allowed to be buried here.
This is a great place to add as a stop on your Weekend In Baltimore Itinerary!
Baltimore was once the biggest port in America which brought all types of sailors to the area. You will learn about some of these kindred spirits that never left and continue haunting today. You have to check out the haunted walking tour it is one of the best and scariest things to do in Baltimore at night.
Find Tour Dates Here: Getyourguidehere.com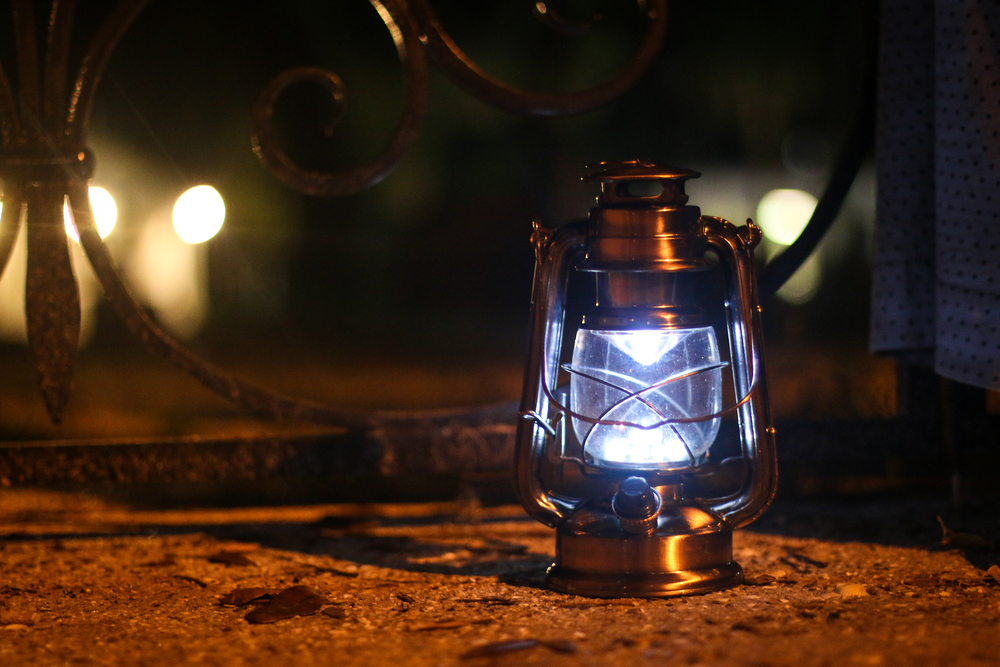 Guided Craft Brewery Tours with Lunch or Dinner
If you are a beer lover then you have to check out the Guided Craft Brewery Tour. You get to decide if you want to start the tour in the afternoon with Lunch or go with a fun night out and get dinner. No matter what you decide the tour comes with a curated pairing meal.
Once you pay your tour price everything after that is all-inclusive. You will be able to tour up to 4 breweries. Some of the most popular is the Guniess and the Heavey Seas. There are 16 craft beer tastings available per person for free.
You can always purchase beers or drinks on your own that are not included on the tour. The tour guide will pick you up from the meeting spot and drive you around, so no one has to worry about being the desensitized driver. This is one of the top fun things to do in Baltimore if you are a beer drinker.
Check rates here: Getyourguide.com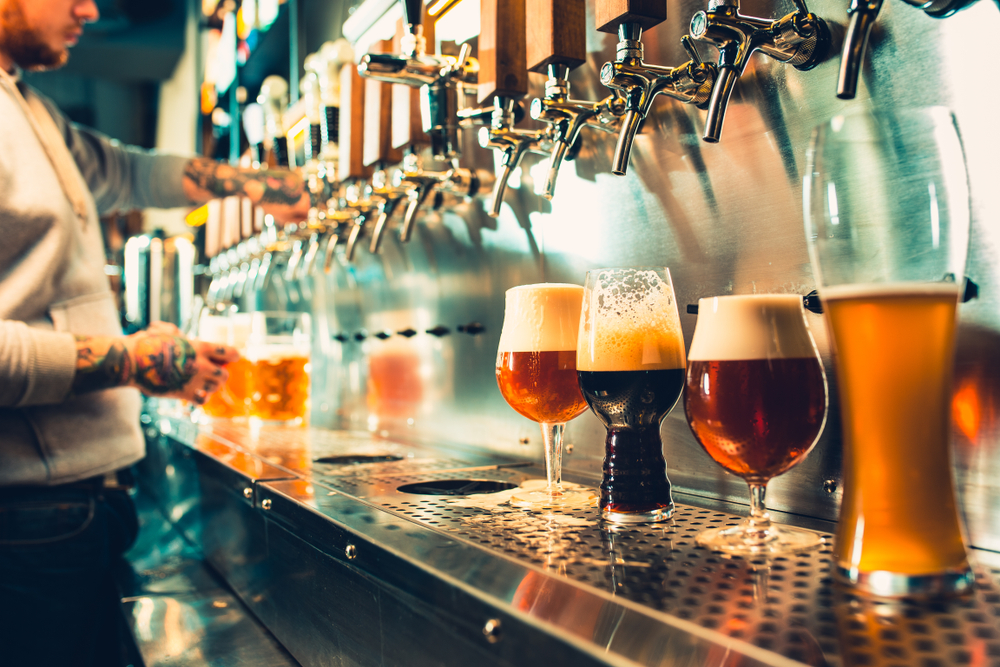 Take a 15-Minute Helicopter Tour
This next tour in Baltimore is a 15-minute helicopter ride. You can fit up to 4 passengers at a time to get a bird's eye view of this historic city. Just imagine seeing all the best places to visit in Baltimore from the sky.
Your tour guide will point out historic places like Patterson Park, Baltimore Aquarium, and the Inner Harbor. Plus, if you are a baseball lover you already know that the Oriole Stadium is one of the best parks in all of America. And on this tour, you get to see it from the sky!
People of all ages love taking this helicopter tour because it is such a fun day in Baltimore that you will never forget.
Check rates here: Getyourguide.com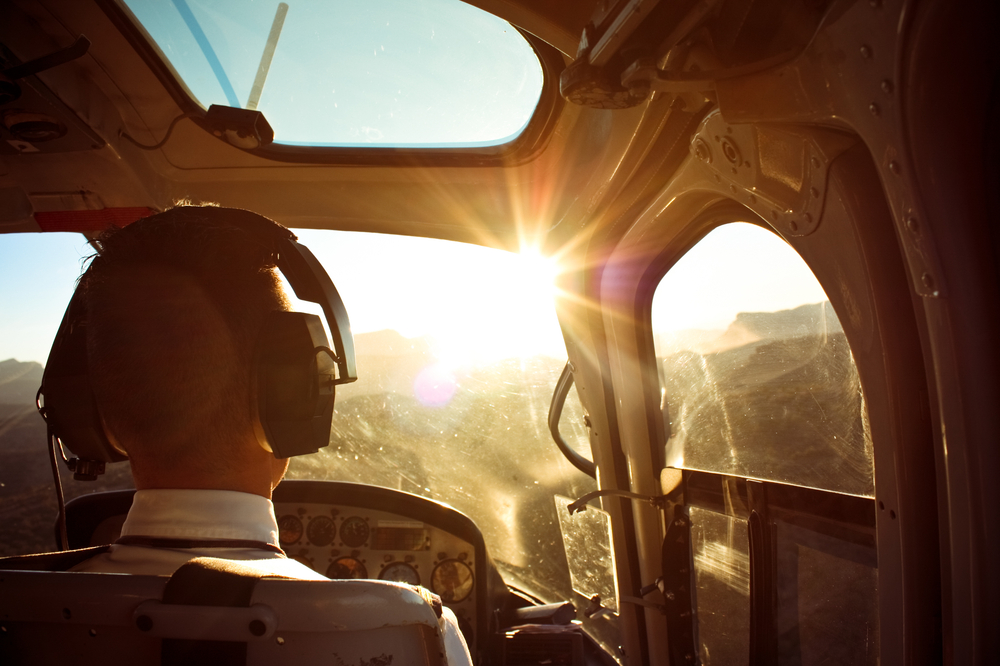 Visit the Baltimore Museum of Art
Visitors and locals alike have been enjoying this amazing museum since it opened back in 1914. You can come and spend the day here without even digging into your vacation budget because it is always free. If you think you have already been here once and do not need to go again, think again! The exhibits are always changing.
In 2023 you can explore exhibits full of fascinating photographs, paintings, and sculptures. If you are planning ahead of time you can stop by the popular restaurant Gertrude's. You must make a reservation beforehand. Visiting the Baltimore Museum is one of the best things to do in Baltimore Maryland, you should plan for at least one stop on your trip.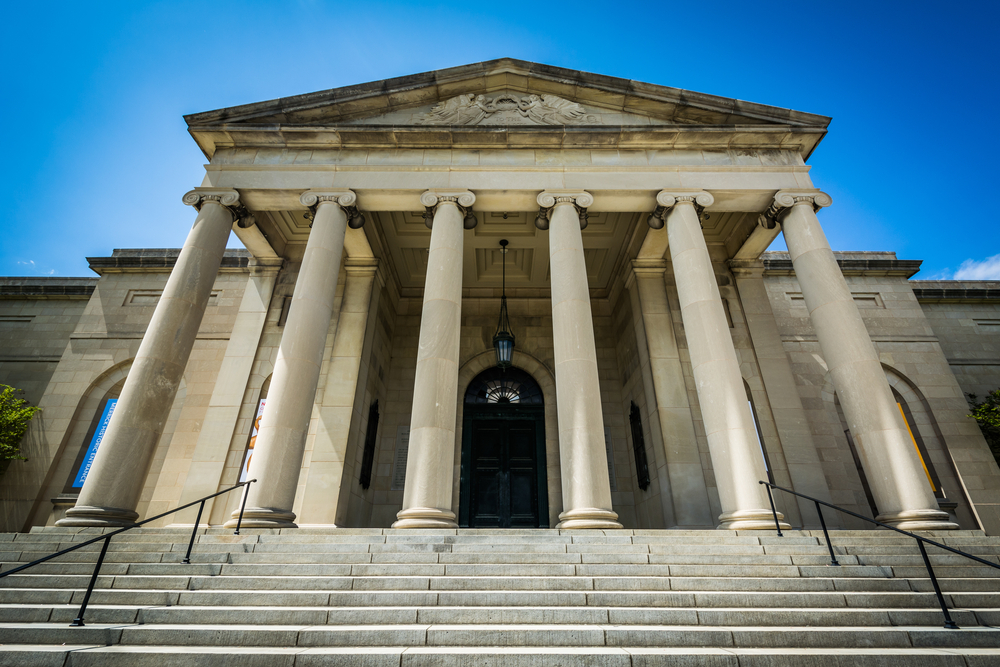 The National Aquarium
There is just about any type of underwater, and a few above, animal at the National Aquarium. Here you can see the Australia exhibit on the river gorge with a few exotic animals like crocodiles, snakes, lizards, and interesting birds.
If you are feeling like a more interactive tour you can book early access tour tickets or the popular family sunrise tours on the weekends. There is also an Indo-Pacific reef replica with black-tip sharks swimming about. Be sure to stop by the underwater viewing for the best vantage point.
The National Aquarium is open every day of the week and on Fridays, they stay open late. You can download the app before heading in so you know your way around one of the first-rate Baltimore tourist attractions.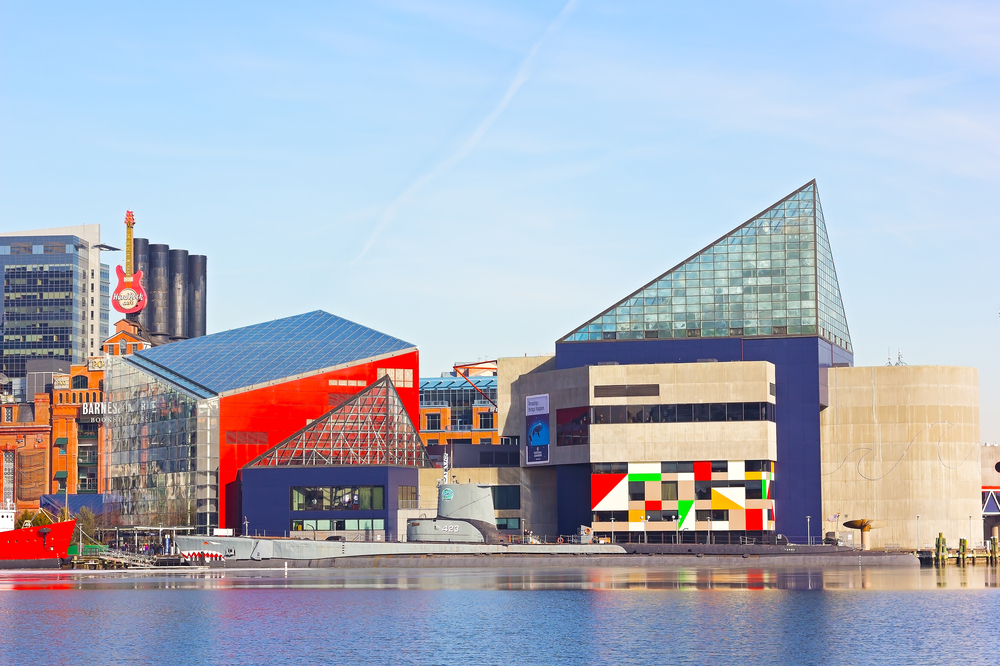 Check out the Moorish Tower at Druid Hill Park
If you are looking for a historic and basically small castle to visit in Baltimore then you must go to the hidden gem the Morrish Tower. This area has been enjoyed by people since it was built back in 1870. Back then people would climb up the thirty-foot staircase inside to see the amazing Jones Falls valley views.
Today they have closed the doors and torn down the staircase for safety. Nonetheless, this is still an amazing location to visit. You can bring a picnic to enjoy in the big grassed area in front. Or maybe plan a visit during sunset to watch the beautiful colors on the water. Either way, you will love this quiet location at the Moorish Tower.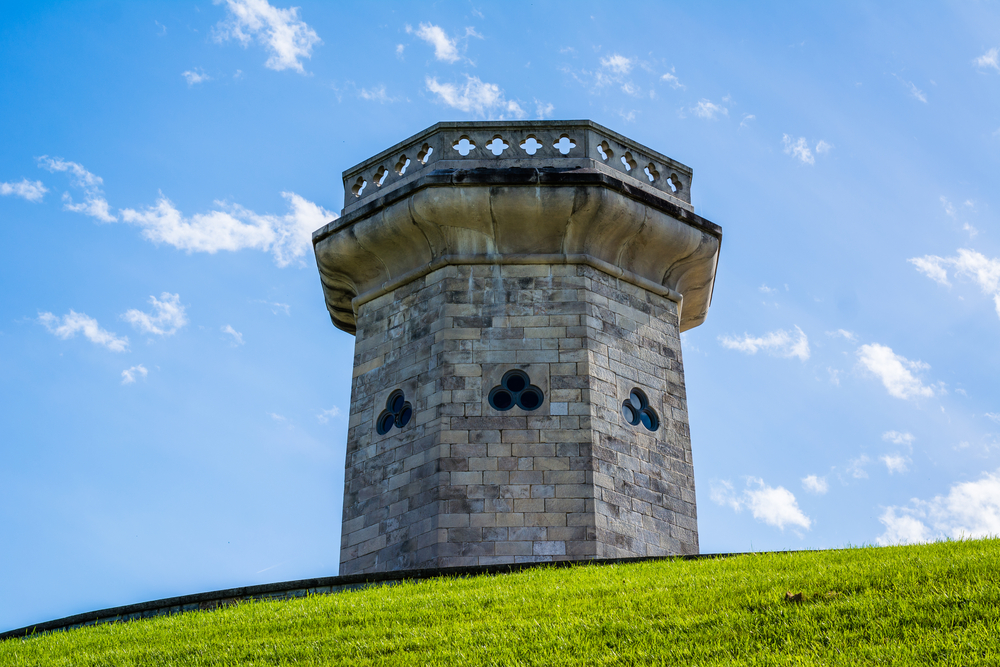 Get Around on the Baltimore Water Taxi
Riding the Baltimore Water Taxi is one of the best Baltimore activities. It is also so easy to do. All you have to do is head down the Baltimore Harbor and find one of their "loading docks" along the brick walkway. Look for the big triangular sign with the water taxi on it. When the boat pulls up can pay on board with only cash and credit. The taxis all follow the same route and come along soon enough.
They have one-way, all day, and even sell family passes. If you wanted a longer trip try booking the water taxi for an hour site-seeing tour, or even host a party on board. They have seen all types of parties from birthdays to bridal to graduations. Riding around the taxi day or night is one of the top things to do in Baltimore Harbor.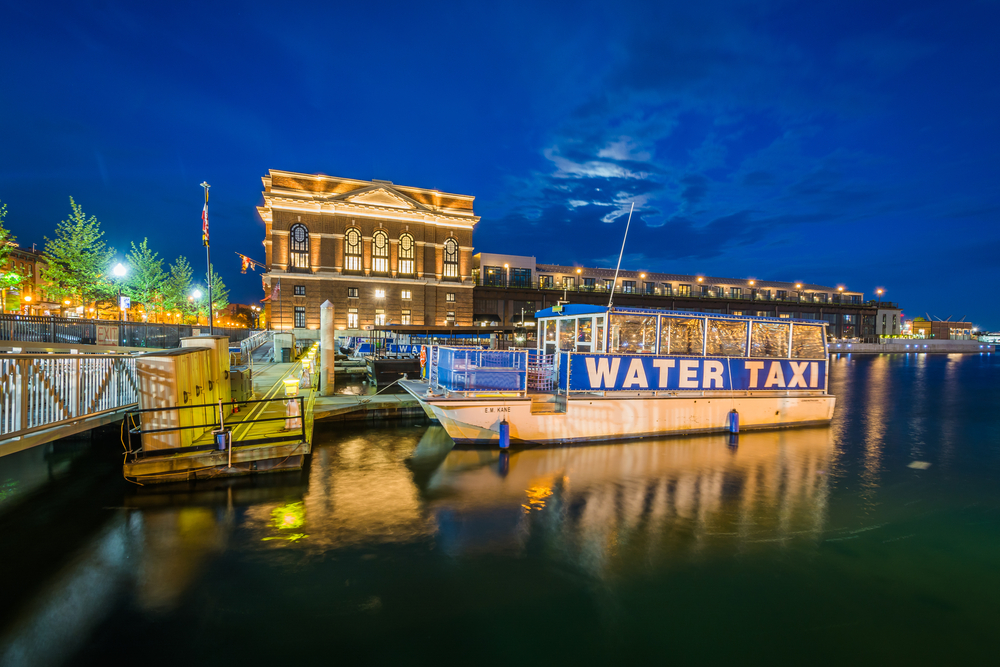 Baltimore Ravens Stadium
If you are visiting during football season one of the best things to do in Baltimore is to check out a Ravens game. The NFL season lasts from September to January, but the MT&T stadium is outside. So bundle up or grab a ticket for an earlier game. The best way to get tickets is directly from the Baltimore Ravens website.
Explore Little Italy
Just east of the Inner Harbor is Little Italy, it is one of the coolest places to visit in Baltimore Maryland. Stop by for a treat like cannolis or gelato at the authentic cafe Vaccaro Italian Pastry. Or try making a reservation at La Tavola for a fine-dining experience. You can also walk around the streets or head over to D'Alesandro Park for a little fresh air.
Besides the amazing Italian food, they also host many festivals during the year and have a few of the best museums in town. The Reginald F. Lewis Museum of Maryland African American History and the Jewish Museum of Baltimore are both located in this amazing neighborhood.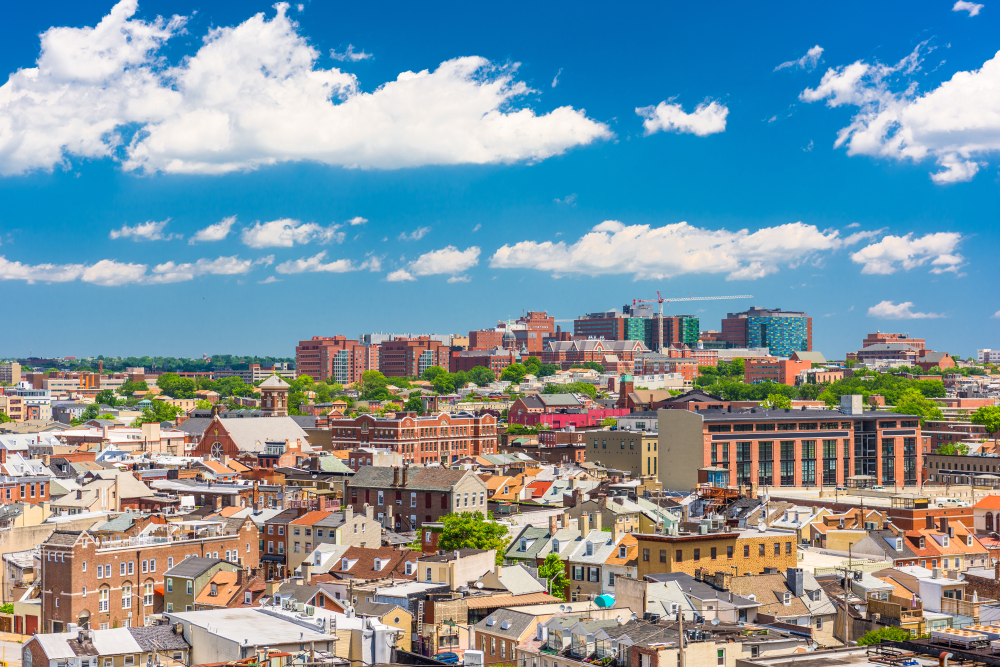 Take a Hot Air Balloon Ride
If you are looking for an authentic experience then you have to take a hot air balloon ride! It is about an hour away from the main city and it is one of the best things to do near Baltimore. All of the rides start at sunset so you can enjoy the prettiest part of the day.
The way a hot air balloon works is that the balloon glides with the wind, with help from the fire, and you ride through the sky. The balloon soars over the Delmarva area in Maryland and the views are spectacular. This would be a great date day or anniversary present, it is one of the most romantic things to do in Baltimore.
George Peabody Library
Did you know that the George Peabody Library is the library of John Hopkins University and is free and open to the public? This amazing library dates back to 1878 and it is so beautiful inside and out. The most popular room in the library is the stack room.
Here there is a 61-foot ceiling stacked high with bookcases 5 stories. There are over 300,000 volumes in the library filled with so much knowledge. Visiting the George Peabody Library is incredible to see and so worth the trip.