Are you staying in the capital and need to know all the best places for breakfast in Georgetown D.C.? You are in the right place, here we will give you all the juicy details on where to go for your morning joe. There is so much to do in Georgetown, from all the activities that Potomac River offers, shopping in the boutique shops that line the town, or maybe just walking the C & O Canal that you will need to fill up before your long day ahead.
Georgetown D.C. was first established in 1751, so it is actually older than Washington D.C. itself by 40 years. One of the most interesting things that Georgetown is known for is that it has 4 Colleges in the small town. Another important thing to know about staying here is that you should be able to walk around town or jump on a bus to get to these yummy places to get breakfast in Georgetown.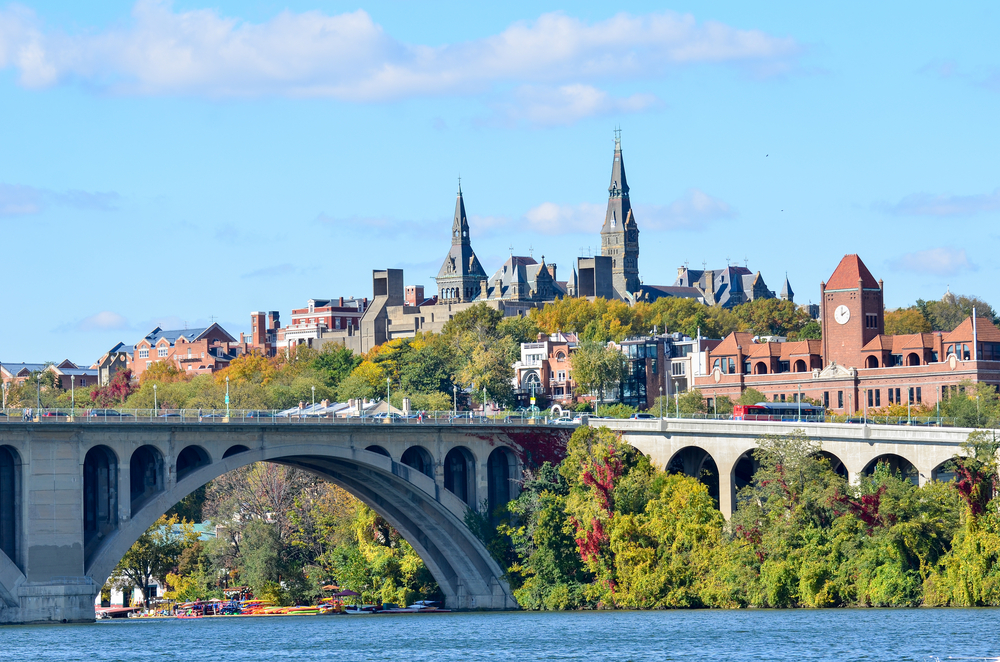 12 Best Places for Breakfast in Georgetown D.C.
1310 Kitchen and Bar
This neighborhood joint is inside the Georgetown Inn and has been a staple of the city since its opening. They serve a fun mix of Mediterranean and American-style foods and serve breakfast every day and have the best brunch in Georgetown D.C.
They used locally sourced ingredients and serve classic dishes and some not so classic breakfast foods like shrimp tacos. Everyone in the family will find something to love here, they have options that are healthy and they also have plenty of vegan, vegetarian, and gluten-free options. They are the perfect place to stop for you to have the best breakfast in Georgetown.
Farmers Fishers Bakers
Farmers fishers and bakers should be your first stop for waterfront brunch in Georgetown. They are located right on the Potomac Riverfront and have some amazing views. One of the best things about dining at Farmers Fishers and Bakers is that they try to be an environmentally friendly and sustainable restaurant.
They serve breakfast Monday thru Friday from 8 am to 11 am and have the best Georgetown brunch on Saturdays and Sundays from 9 am to 2 pm. They have farmhouse waffles, buttermilk pancakes, fresh-baked bread, and everything is made right in-house and fresh every day of the week. On the menu, for the weekend brunch in Georgetown, you can find their carving table menu with slow-cooked briskets and thick-cut peppered slices of bacon.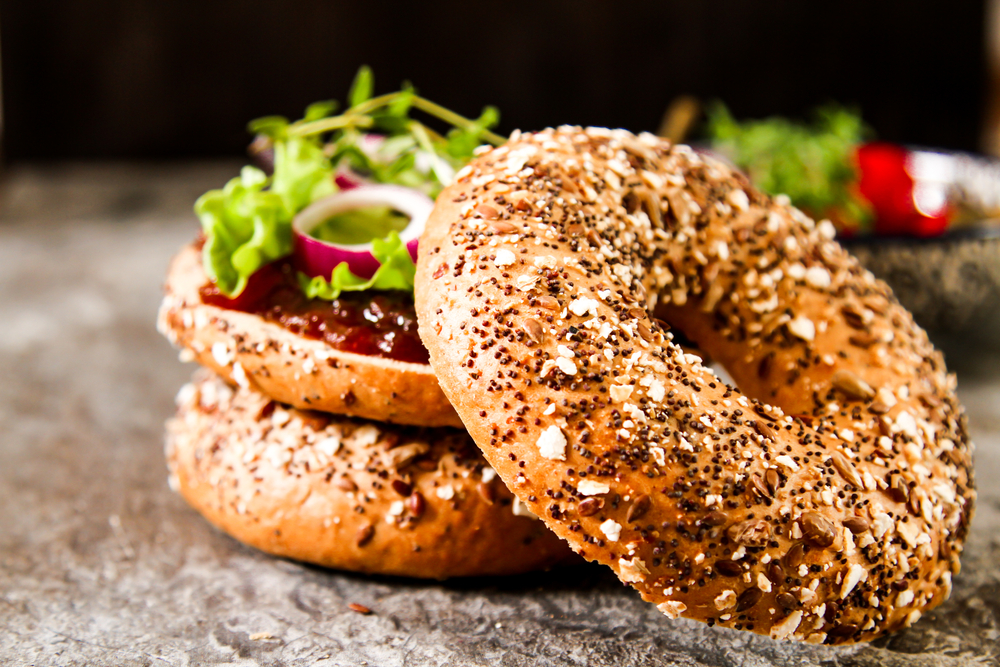 Peacock Cafe
One of the best places for breakfast in Georgetown is the Peacock Cafe. They have been a staple in the neighborhood since 1991 and have been serving the best breakfast in Georgetown, but try and make your reservation soon because they are only open for breakfast on the weekends.
Serving all your favorites including gluten-free french toast, smoked salmon omelet, and a hearty serving of steak and eggs. They have made a special brunch cocktail menu that pairs with your meal so try a mimosa, bellini, or a fun sparkling wine drink they famously named the French Kiss.
Boulangerie Christophe
Boulangerie Christophe is a french bakery in the heart of Georgetown D.C. The owner and his son run the place and they are from Saint Tropez, France so you know you are getting real authentic French food. Make sure to your order a fresh-baked baguette for the table, or yourself, it was recently voted best in the United States. Every day this small family-owned restaurant pumps out fresh-baked varieties of bread, delicious pastries, and flakey croissants.
They are open every day from 8:30 am to 2 pm but come in early for the fresh-baked bread smells. They like to change up the menu with the season, but do have a few staple items on the menu like housemade brioche french toast and stuffed omelets. Boulangerie Christophe should be high on your list to visit and have a true French breakfast in Georgetown.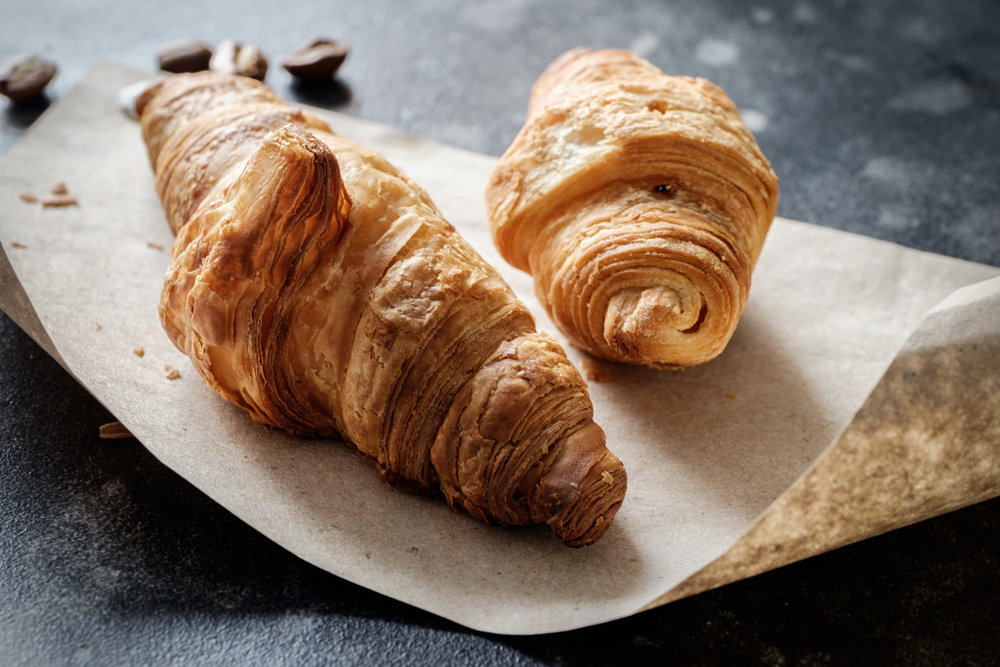 Dog Tag Bakery
For breakfast in Georgetown try out the Dog Tag Bakery. They have a very unique story here, they hire veterans and their spouses and teach them how to bake, and run a business. When you eat here at the Dog Tag Bakery you are not only eating delicious homemade food but you are helping the community.
All of the items on the menu are made fresh and from scratch every day, and change with the seasons. You will find hearty breakfast sandwiches and sweet treats on the menu here. On the weekends they offer a few more choices like yummy old bay biscuits.
Gerogetown Gourmet
You can wake up whenever you like on your and still catch an all-day breakfast in Georgetown here at the Georgetown Gourmet. You find an assortment of breakfast dishes here and their main focus here is clean eating. Try out a bagel with smoked salmon, or a breakfast at Tiffany wrap everything here is made with care and will not break the bank
They are open every day, except Sunday, from 10 am to 5 pm. If you are visiting in the summer months you may be able to catch them open on a Sunday, check their website to make sure. Be sure to check out one of the best breakfast spots in Georgetown.
Sequoia
For the best weekend waterfront brunch in Georgetown D.C., you need to head to Sequoia. They have amazing waterfront views that you can enjoy on the terrace. If you are in the mood for a Sunday brunch to remember try the herb-roasted prime rib or the raw bar with local oysters, shrimp, and crabs.
They serve a tapas Brunch on Saturday, and Sunday is a full-on breakfast buffet both days they are open from 9 am to 2 pm. They also have so many different adult beverages for you to choose from, like bloody marys and mimosas. If you visiting and want to treat yourself to a view and brunch in Georgetown this is the place for you.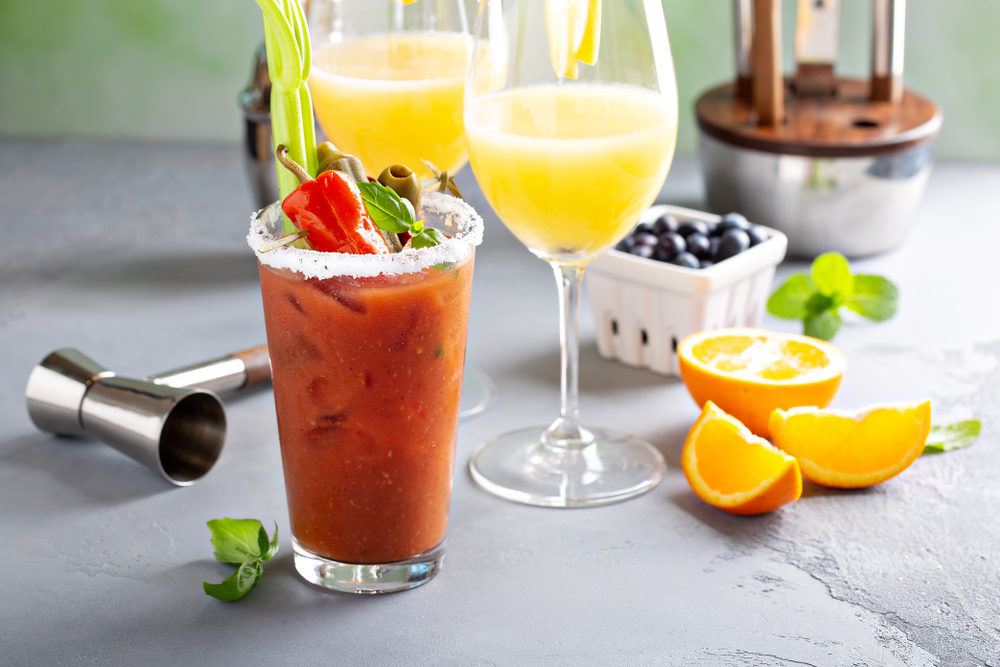 Jaco Taco
When you think of breakfast in Georgetown, tacos are probably not the first thing on your mind. At Jaco stands for juice and taco, and they serve up some of the freshest dishes for both. They have breakfast burritos, tacos, and quesadillas that you can order with regular or vegan meats. They also have breakfast sandwiches and oatmeal to choose from.
Or for a little lighter breakfast option try the acai or pitaya bowls that you order with peanut or almond butter. And of course, they have some of the best fresh-squeezed juices and smoothies to enjoy. Everything is fresh and made to order, so mix it up and try something new at one of the best Georgetown breakfast restaurants.
Kafe Leopold
Come to Kafe Leopold and enjoy one of the best Georgetown breakfast restaurants. They are an Austrian Restaurant and coffee shop serving up some of your favorite European breakfast dishes. They are known for their Leopold's schnitzel, lemon pancakes, and Croque madame dish. Another locals favorite is the fresh desserts they bake every day.
They have a nice big patio to enjoy your breakfast on if the weather is nice enough. If not no worries, the inside is big and cozy with beautiful windows that let so much light into the place. They open at 8 am every day and serve breakfast until 4 pm. They have a big menu with so much to choose from that everyone in the family is sure to find something that they love here.
Seasons Resturant
Try out the Seasons Restaurant located inside the 4 Seasons Hotel. They put on quite a spread to choose from no wonder they are known to have the best breakfast in Georgetown. They have options to pick from the bakery like seasonal breakfast loaves, fresh-baked bagels, or maybe you can get a bread basket to share with the family.
They do have a whole menu section dedicated to keeping you healthy, some of the yummy choices are acai bowl and homemade bircher muesli. If you are looking to indulge they have just the meals for that too with buttermilk and lemon ricotta pancakes and homemade french toast. They are open for breakfast from 7 30 am to 11 am every day, so get dressed up, or not you defiantly don't have to and head out to have a meal at one of the most delicious breakfast spots in Georgetown.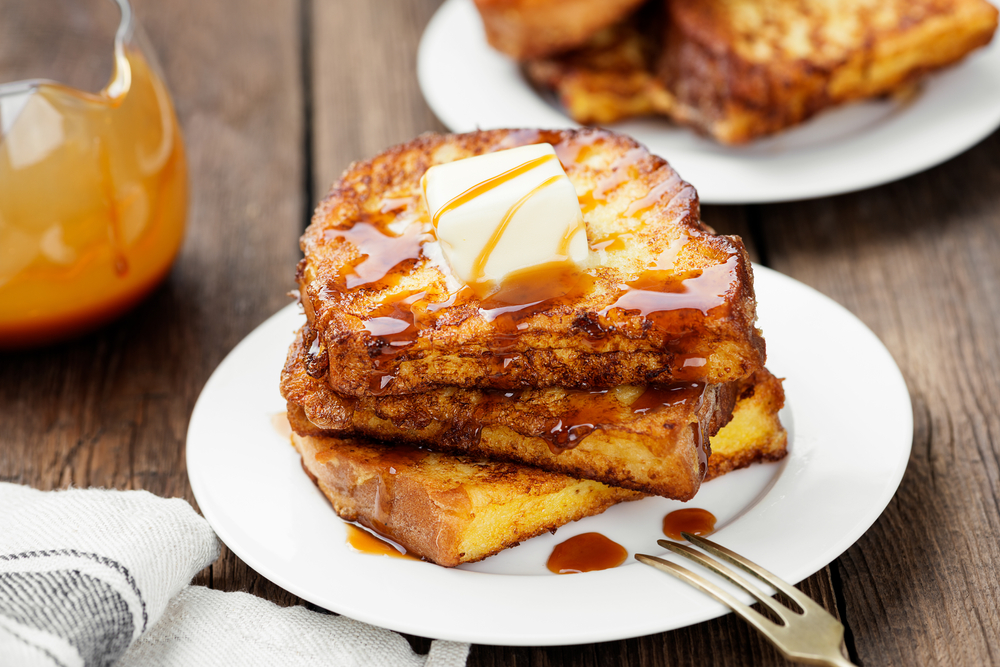 Booeymonger
Booeymonger has been in a stable for locals looking for breakfast in Georgetown since 1970. They only use the freshest ingredients that get delivered every morning from local vendors. Plus, with a name like Booeymonger is hard not to smile while you are there.
Some of the crowd favorites are the little chicken sandwich and the pancakes. They open every day at 7:30 am and serve breakfast until 10:30 am some head out early to get yourself a glass of the fresh-squeezed Orange Juice to start your day off right.
Cafe Georgetown
Come check out one of the best breakfast spots in Georgetown, where they offer smaller dishes to eat in or take to go. Some of the more popular items to order on the menu are grilled cheese peppered paninis, and the Turkish sesame bagel is another crowd-pleaser. They take their latte art seriously here and you may get a wonderful surprise on top of your morning joe.
They have any type of coffee you could want here, including Turkish coffee or a lavender latte. They have been nominated for the best coffee shop in DC in both 2020 and 2021, so you know the coffee here must be fresh and delicious. You will not regret spotting in and trying breakfast in Georgetown at this wonderful little cafe.
Stacked Pancakes and Breakfast House
Come to Stacked Pancakes Georgetown to enjoy a family-friendly old fashion pancake house. They have 15 different pancakes to choose from for their signature stacked section alone, and every one comes with homemade whipped cream on top. They have gluten-free options, chocolate chips, cheesecake, and rocky road flavors to just name a few.
They open every day at 7 am and stay open until 3 pm, serving all-day breakfast in Georgetown D.C. They also have plenty to offer for lunch if you are traveling with someone who does not love breakfast as much as you do. Do yourself a favor and check out Stacked Pancakes it is one of the best places for breakfast in Georgetown.