Looking for some of the best restaurants in Sevierville, Tennessee? We have you covered!
Sevierville, hometown of Dolly Parton, is a charming city to visit in eastern Tennessee. The city is nestled in the Great Smoky Mountains near the national park.
Amidst the astounding natural landscape and the historic connections attached to the city, Sevierville is also host to some excellent places to eat. We've compiled all the best restaurants in Sevierville for you from breakfast to dinner!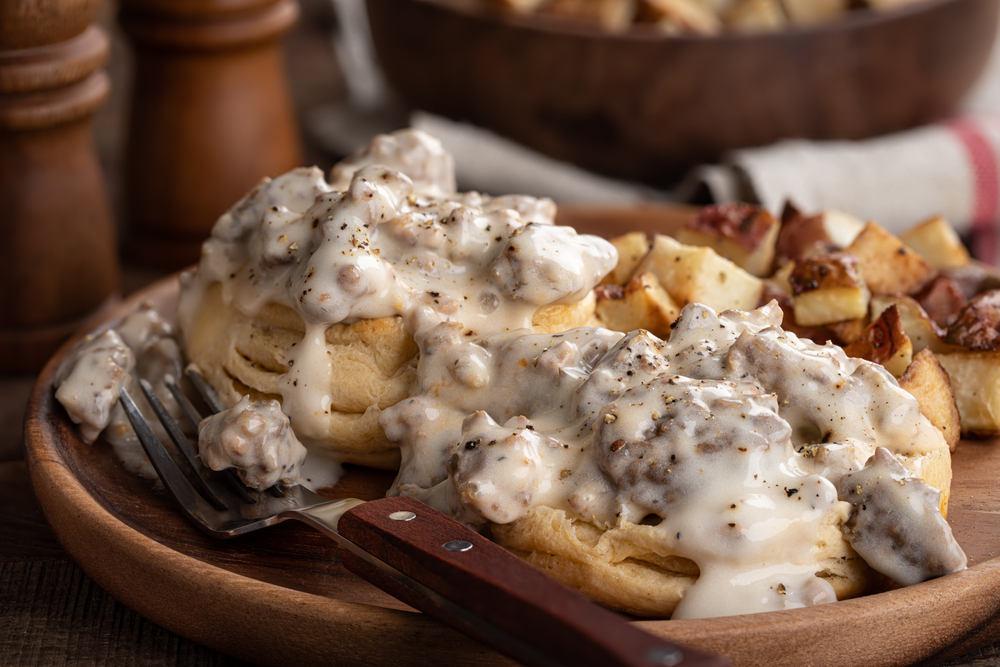 15 Best Restaurants in Sevierville TN You Must Try
Flapjack's Pancake Cabin
If you're looking for a good breakfast in Sevierville, Flapjack's Pancake Cabin has some great comfort food and a cozy atmosphere.
All of their locations are indeed built to look like log cabins. The Sevierville location has a warm wood and stone interior that makes you forget you're sitting roadside, and instead feels as though you are nestled in the country somewhere, enjoying some southern comfort food.
The breakfast at Flapjack's is basic southern comfort food, but it's all handmade from scratch. They serve quite a variety of each traditional breakfast food, from sticky bun pancakes to different skillet meals with hashbrowns, biscuits, and sausages served together with gravy.
Flapjack's Pancake Cabin is one of the best traditional restaurants in Sevierville for some good cozy breakfast food that is simplicity at its best.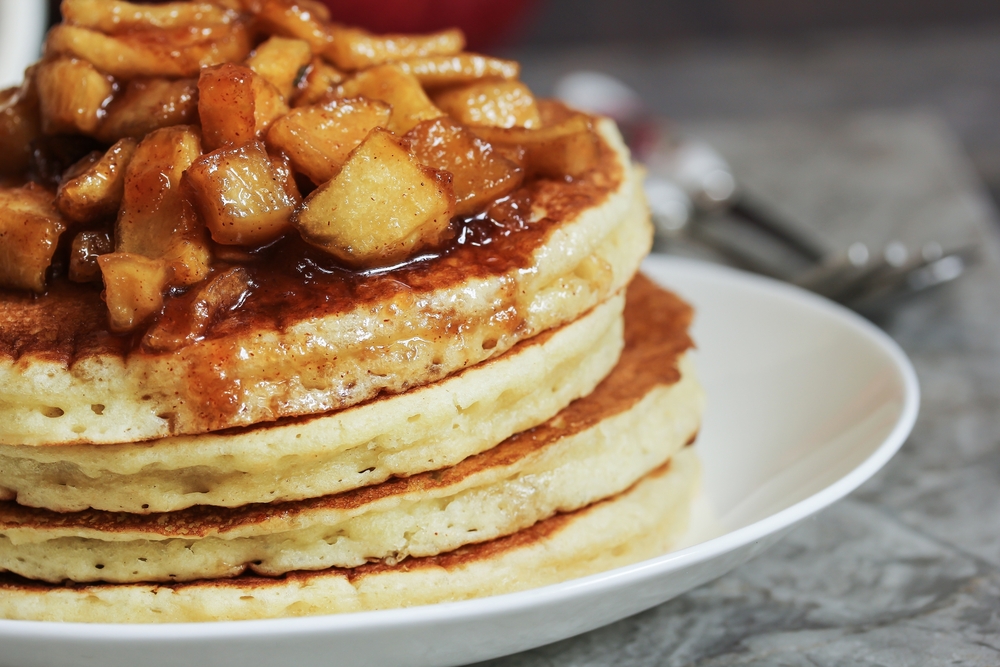 Applewood Farmhouse Restaurant
A great place to stop for brunch in Sevierville is the Applewood Farmhouse. The restaurant serves breakfast, lunch and dinner, but we recommend going for brunch so you can try some of Applewood's famous homemade apple fritters.
If you go out to Applewood Farmhouse for breakfast or brunch they bring a basket of the homemade apple fritters to your table with apple butter (also made from scratch).
If you go for breakfast at this cozy restaurant in Sevierville, you have a wide selection of hearty comfort foods to choose from to accompany your yummy apple fritters.
There are pancake dishes, waffle dishes, biscuits and gravy, skillet dishes, and more. All of the portions are large too, so you're sure to leave feeling satisfied! Applewood Farmhouse has a large menu, so you'll have a variety of options whether you go for breakfast, lunch, or dinner.
The Applewood Farmhouse Restaurant is a great place to eat in Sevierville. The building looks like a cross between an old farmhouse and the barn that would have gone beside it. The inside is plated with gleaming wood panels and rich brown tiles on the floor. It's a cute little place with excellent atmosphere for a late morning brunch!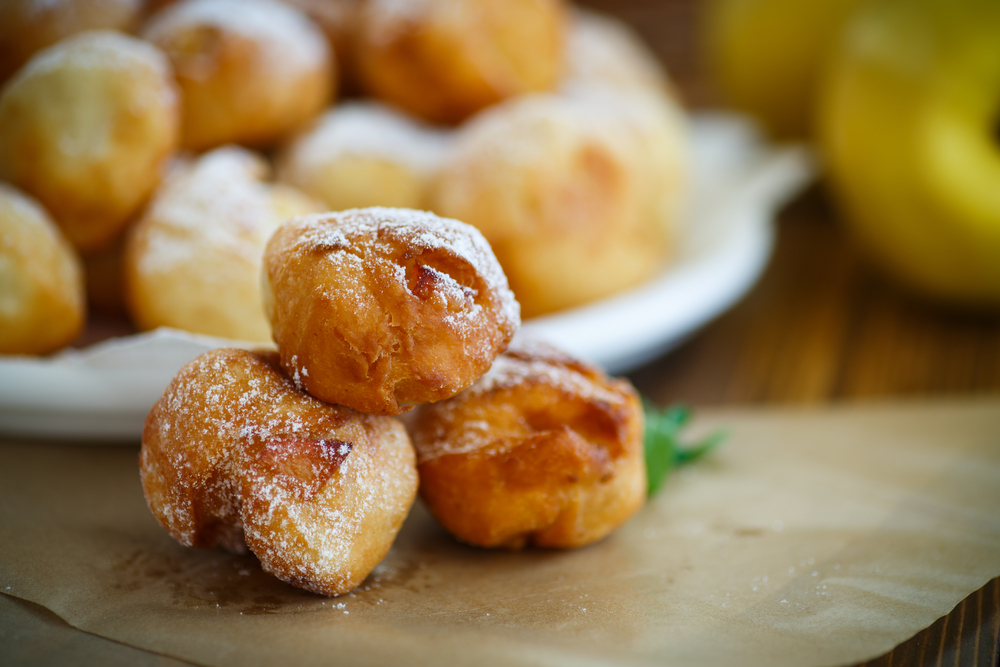 The Apple Barn & Cider Mill
If you visit Applewood Farmhouse and love the homemade apple butter, you should go next door to the Apple Barn & Cider Mill where they sell the apple butter in jars along with other items.
The Apple Barn is where the family that owns the Applewood really lets their heritage and location inspire them. The foods served and sold are themed off of the Smoky Mountain region and Sevierville's local history and landscape.
At the Apple Barn you can enjoy some of the best local Sevierville foods such as the old fashioned stack cake, that is so well known in the region that it is sometimes referred to as the Tennessee Mountain Cake.
You can also buy from the gift shop. The Apple Barn sells their famous apple butter as aforementioned, but they also sell a variety of jams, syrups, candies, and snacks. They also sell mixes for some of their breads, cakes, and muffins so you can bring the taste of Sevierville back home with you.
The Diner
This restaurant in Sevierville is a 1950s-inspired silver diner serving traditional southern foods and simple diner food. The Diner also serves breakfast all day.
The Diner is well-known for its burgers. They make a spicy Cajun burger, as well as some Cadillac-themed burgers such as the Sedan Deville and the Caddie Convertible. They do make a veggie burger for vegetarians too.
If you'd like to eat like a local, The Diner has a section of their menu that lists the local favorites, which include baked chicken pie, spaghetti and meatballs, and an open-faced roast beef or turkey sandwich over Texas toast.
The Diner is a nice casual restaurant in Sevierville with some nice classic diner food and a laid-back retro vibe.
Graze Burgers
What makes Graze Burgers special is that they source their ingredients locally, from farm to table. The beef burgers are all made from grass-fed cattle.
The food at Graze Burgers is sort of scaled up casual, with burgers, sandwiches, hot dogs, and salads. But everything is made from scratch using the best ingredients available locally.
Graze Burgers also makes craft cocktails and other drinks, as well as some pretty special milkshakes.
The casual and rustic atmosphere inside Graze Burgers perfectly complements the homegrown message behind their farm to table principles. Graze has some of the greatest quality food in Sevierville and their dedication to quality ingredients definitely makes them one of the best restaurants in Sevierville.
Paula Deen's Family Kitchen
Paula Deen's Family Kitchen serves guests classic Paula Deen recipes. The southern-inspired dishes are created from the very recipes that kickstarted Paula Deen's career.
Every single item on the menu at this restaurant in Sevierville comes straight from Paula Deen's cookbooks.
The Sevierville restaurant is called the Family Kitchen, because Paula aims to achieve a family-like dining environment, where guests can enjoy southern comfort food in a setting that feels like home.
The food is made fresh daily and the restaurant serves breakfast, lunch and dinner. Some of the items on the lunch menu are southern fried chicken, pot roast, and fried catfish.
One special thing about Paula Deen's Family Kitchen is that everyone gets a dessert with their meal! The three desserts you can choose from on the lunch menu are butter cake, banana pudding, or cobbler.
Paula Deen's Family Kitchen also has a retail store attached. So, if you're waiting for a table, or maybe you've just finished eating and want to stand up and walk a bit, you can visit the store and look around. The store sells cookbooks, kitchen items, and much more.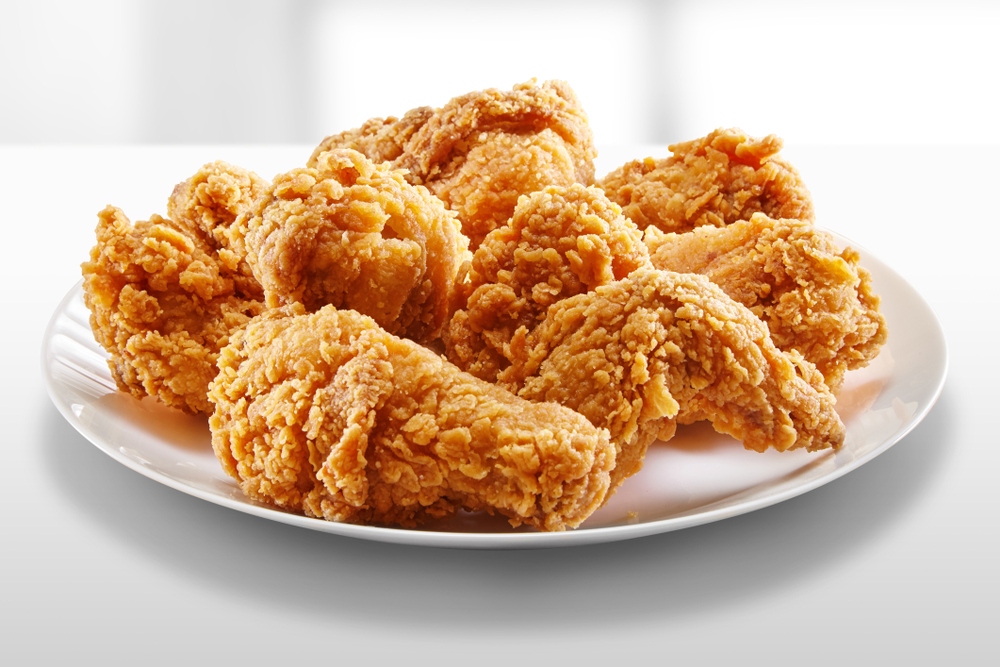 El Paso Mexican
If you're looking for Mexican restaurants in Sevierville, El Paso Mexican is an excellent choice. The restaurant serves a mix of classic Mexican dishes and mixed cuisine dishes.
The menu is huge and covers most types of diets or flavor preferences. There are classic Mexican dishes like enchiladas, burritos, and quesadillas that can be filled with chicken, steak, pork, or seafood. But there is also a selection of vegetarian options for these same classic dishes.
Outside of the classic Mexican dishes, El Paso Mexican makes some mixed cuisine dishes, like sub sandwiches with Mexican-inspired flavors. The kids menu also has traditional American fare like hot dogs and grilled cheese.
The meals are served with complementary chips and salsa, and if you're dining in for lunch, you have the option of a soup or salad with your meal as well.
With such an extensive menu and good portion sizes, if you're going out for lunch in Sevierville with a group of people, El Paso Mexican is sure to have something everyone will like.
Thai Basil
Thai Basil opened in 2012 with the mission of introducing authentic Thai flavors to Sevierville. The restaurant is family-owned and all the members of the team work hard to cook each meal to order.
One of the coolest things about Thai Basil is that there is so much customization available and they are always willing to change a dish in whatever way will make you enjoy it the most.
Thai Basil wants to introduce and educate people in the local area about Thai food, so they are always ready to answer any questions about flavor and ingredients.
They can also adjust flavors for you or take away ingredients you don't eat or don't like. Vegetarian, vegan, and gluten-free are some dietary types they can adjust your meal for. The team has a great passion and care for creating dishes customers love.
Thai Basil is a great place for either lunch or dinner in Sevierville. Their noodle dishes, stir fries, and curries that are all bursting with flavor make up some of the best food in Sevierville.
Big Daddy's Pizzeria
If you're looking for restaurants in Sevierville on your trip and all you want is pizza, Big Daddy's Pizzeria is the place to go.
Big Daddy's Pizzeria makes delicious wood-fired pizzas in a brick oven. Locals love their pizza so much, they've won an award for the best local pizza six years in a row.
The pizzas here are made with the freshest ingredients and hand-tossed dough. Everything at Big Daddy's is made fresh. The sauces are homemade just like the dough. They're so committed to freshness here that they don't even have a freezer on site!
Big Daddy's has traditional pizzas like plain cheese a pepperoni. But they have specialty pies too like Smoky Mountain Cheesesteak and The Big Dill. You can also craft your own pizza with whatever toppings you'd like.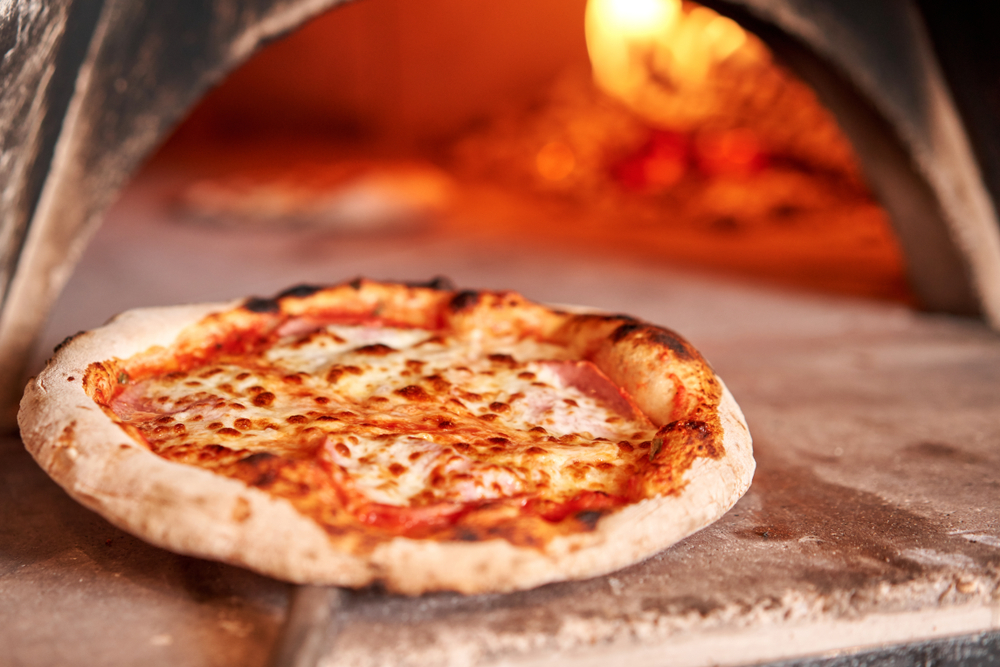 Five Oaks Farm Kitchen
Five Oaks Farm Kitchen is one of the best restaurants in Sevierville when it comes to atmosphere.
The restaurant is paneled with gleaming warm woods and huge chandeliers hang from the open vaulted ceilings. The outside of the building is just as beautiful, with old wagon wheels and other quaint country decorations lining the building.
The restaurant is pretty popular too, so plan your timing well. If you arrive during dinner rush, it isn't unusual to wait for an hour for a table. But whether you have a long wait or not, it's worth it.
The food is mostly traditional southern fair, but the portions are very large and the food is all made and served with handmade southern hospitality.
Five Oaks Farm Kitchen is one of the most beautiful places to eat in Sevierville and is definitely worth waiting if you have to so you can experience the place.
The Appalachian
The Appalachian is one of few fine dining restaurants in Sevierville, serving dishes made with farm to table ingredients from local partners.
David Rule, the executive chef, aims to pay homage to the flavors of the Appalachian region. The menu features modern takes on traditional Appalachian dishes and flavors, with an emphasis on smoky flavors.
The menu features seasonal items with main dishes like glazed duck, rainbow trout, and dry age steaks.
The atmosphere is curated specifically to match a certain mood with darker woods, stone, and brass accents.
If you want an upscale dining experience during your trip to Sevierville, The Appalachian has excellent quality food and a well-curated atmosphere. The restaurant opens at 4 pm and requires reservations.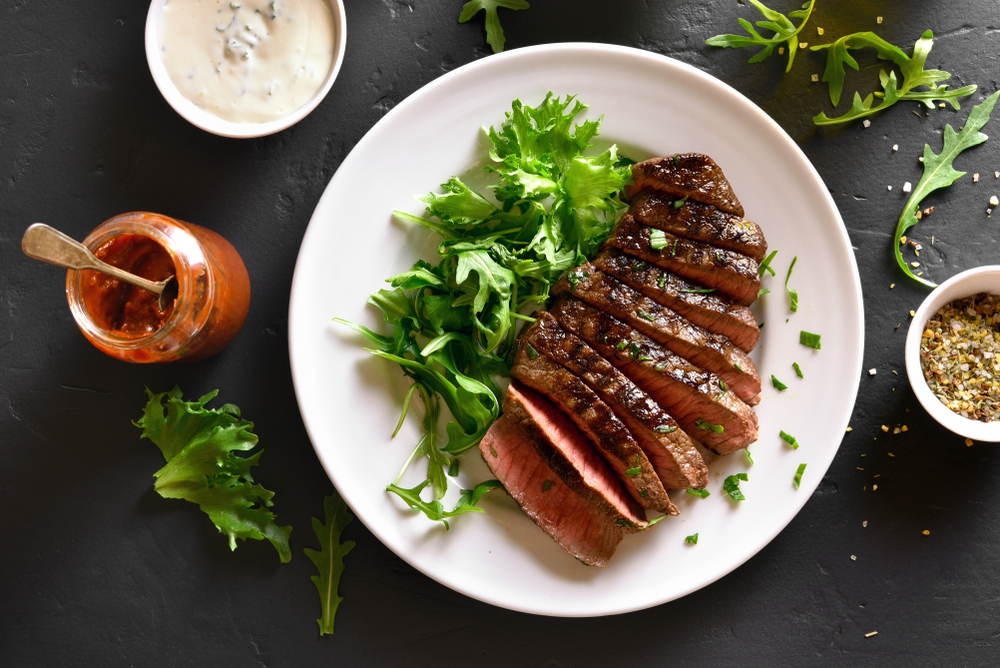 Holston's Kitchen
If you'd like a little bit of an upscale experience that is still affordable, Holston's Kitchen is a great option.
Holston's has a wide selection of food on their menu. They have things like catfish, Hawaiian ribeye, salmon and other delicacies. But there's also a good selection of pastas, sandwiches, and salads for lighter options.
Holston's also does a thing called Mexican Mondays where they provide a full menu of Mexican dishes to guests every Monday.
The restaurant interior has a little bit of an upscale feel to it, with low lighting, brick walls, and great cleanliness and attention to detail. But the environment is very friendly and the food is reasonably priced.
Holston's Kitchen is a great restaurant in Sevierville for feeling like you've made the most out of your money with your food and your experience.
The Wildflour Bakehouse
Let's end with some lighter options for places to eat in Sevierville, like the Wildflour Bakehouse, a family-owned and operated bakery that makes small fresh batches daily.
Along with the pastries and other baked goods Wildflour makes daily, they also augment their menu by serving sandwiches, salads, and soup.
The bakery serves breakfast and lunch items all day long. You can go in for delightful sweets and custom cakes, or you can grab picnic to go items to take with you.
Also, if you order the 10-pound skillet apple pie, you get to keep the skillet.
Honey Bee Coffee Co.
Honey Bee Coffee Co is a specialty coffee shop and craft brewery in Sevierville, TN.
The drinks at Honey Bee are delicious in part due to their house-made syrups. But they look just as good as they taste. The baristas there make some beautiful latte art that impresses both tourists and locals.
Honey Bee sources its beans from the best quality small farms across the world and roasts the beans to perfection themselves.
The interior of the coffee shop is all clean lines and sleek modernism. Music is a significant part of the vibe at Honey Bee too, and a large print of Dolly Parton hangs on the wall at the Sevierville location. You can also find the coffee shop's playlists on Spotify.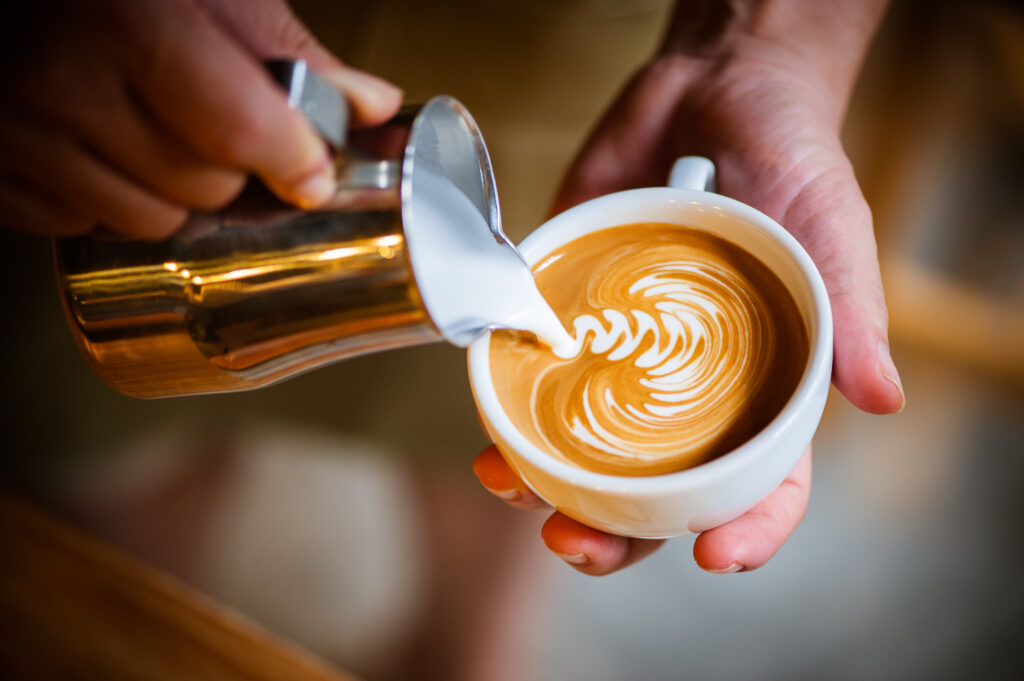 The Tennessee Grind
The Tennessee Grind is a local Sevierville coffee shop that built their shop based on the mission of being the local coffee shop that Sevierville residents felt proud to claim as their own.
The Tennessee Grind is family owned and offers locally roasted coffees and quality teas. The shop also offers a selection of freshly baked pastries and sandwiches to accompany their drinks.
Some of the pastries offered include croissants, scones, muffins, danishes and cookies.
The rustic interior of the coffee shop is small and cozy and the staff there enjoy serving their community. The Tennessee Grind is a nice small local coffee shop in Sevierville to support.