Are you headed to the land of the honeybees and Tarheels and looking for things to do in Franklin, NC? Here is a list of the BEST things to do in this western North Carolina town that you won't want to miss.
Franklin, NC is located just over an hour southwest of Asheville, NC and 2.5 hours directly east of Chattanooga, TN. Located in the heart of the Nantahala National Forest and the Appalachian Mountains, Franklin activities abound as this town is ideal for adventure seekers, nature enthusiasts, families, and couples looking for time outdoors and small-town charm.
Known as the "gem capital of the world", there is an abundance of fun things to do in Franklin ranging from nightlife to kid-friendly activities to learning local history. With a population of only 3,940, this town gives you quaint local vibes yet there are always places to visit in Franklin.
Not yet convinced why you need to visit this southern town? Well read on to discover the best things to do in Franklin, NC, and see why the gem capital is quite the gem itself! Don't forget to check out our list of Best Things to Do In North Carolina!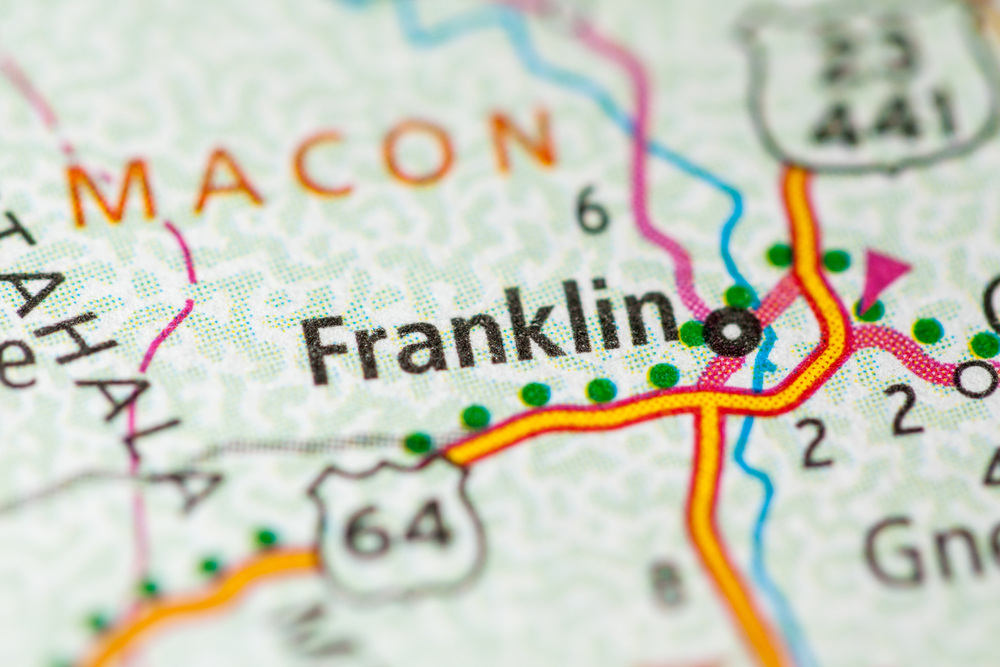 Best Things To Do In Franklin NC You Shouldn't Miss
Scottish Tartans Museum
You don't need to travel far to feel like you are in the rolling hills of Scotland! Unique to WNC is the Scottish Tartans Museum, one of the best things to do in Franklin, North Carolina!
The museum offers a look into the past, with a detailed journey of the development and history of the kilt. Visit the museum to learn about the Scottish emigrant experience in North Carolina and how they interacted with the Cherokee people of the Appalachians.
Fun fact: there are more people with Celtic heritage in NC than anywhere else in the world! How amazing! Find yourself connecting with the locals and staff and learn the meaning behind your surname to discover your clan!
Interested in purchasing a kilt? Head to the gift shop for one along with many other unique Scottish gifts. A great thing to do in Franklin with kids, the Scottish Tartans Museum is sure to offer a learning experience like no other.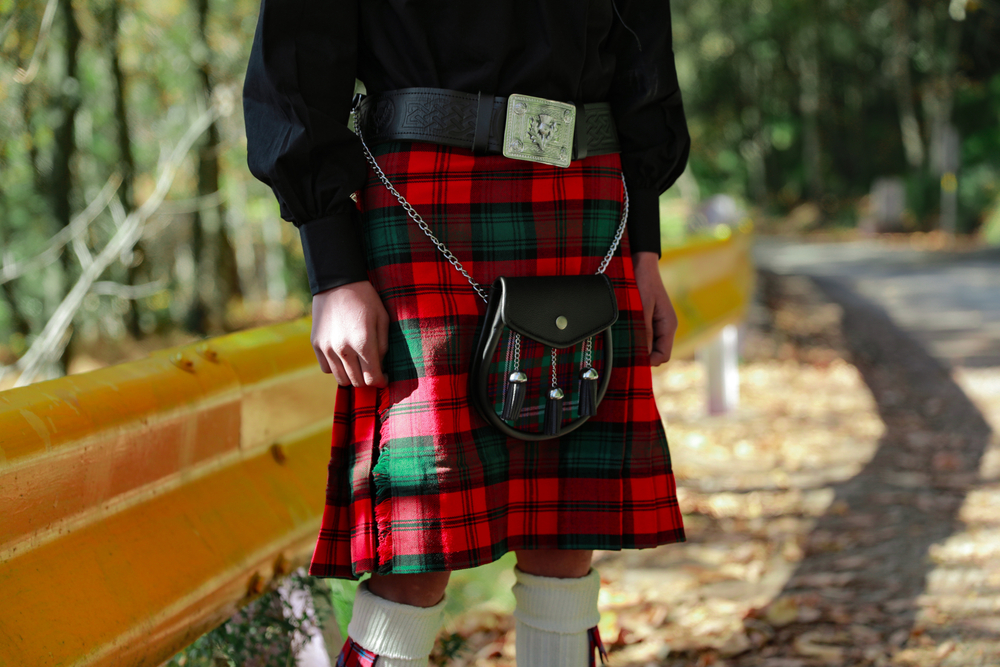 Gem and Mineral Museum
What do gems and jail have in common? The Gem and Mineral Museum of course! Located in the Old Jail, this is a unique activity to do in Franklin as it holds 8 rooms filled to the brim with gems and minerals from all over the world!
As a completely volunteer-led initiative, the Gem and Mineral Museum offers both experts and novices alike a chance to learn why Macon County is dubbed the "Gem Capitol of the World".
For true enthusiasts, the museum offers a society for members to meet on a monthly basis and share their discoveries with others (visitors welcome!). As one of the most unique Franklin activities on our list, you will not want to miss out!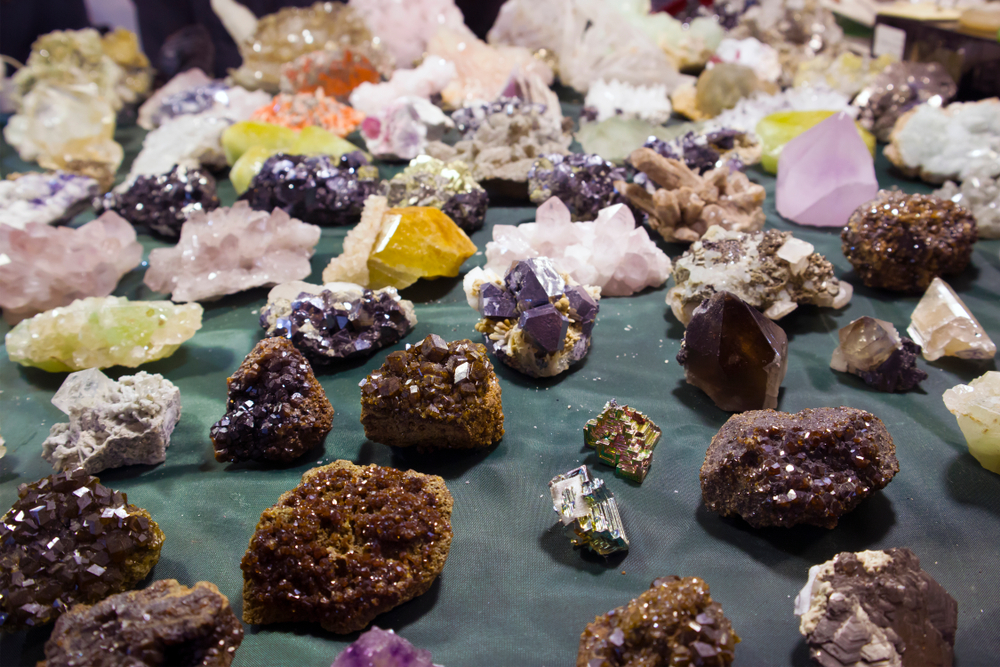 Wayah Bald Outlook
Get a prime view of the rolling Blue Ridge Mountains from the top of Wayah Bald Outlook! The Lookout Tower sits at 5,342ft in elevation and is only a short hike from the summit parking area.
Built in 1937 by the Civilian Conservation Corps, Wayah Bald Tower is an old stone fire tower that on a good day allows you to see as far as Tennessee AND Georgia!
As one of the best free things to do in Franklin, North Carolina, the hike to Wayah Bald offers panorama views and a great place to picnic on sunny days. Visiting in May or June? Don't miss a photo op of the stunning rhododendron, azaleas, and other wildflowers that line your path on the hike.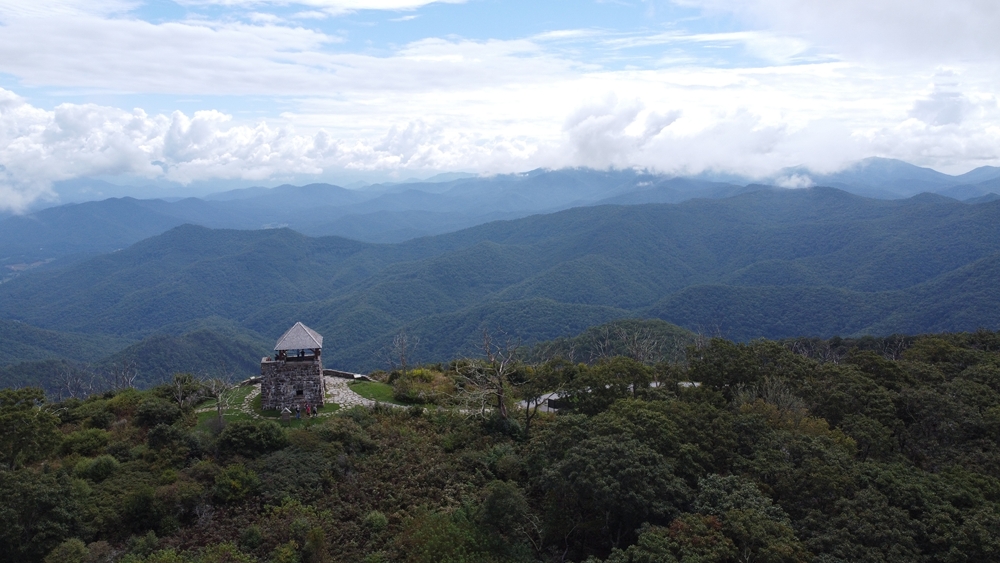 Nikwasi Mound
Dating back an estimated 1,000 years and sitting between the northbound and southbound lanes of U.S. 441, don't miss the Nikwasi Mound, Franklin's oldest historical structure.
Franklin, NC has roots deep in Cherokee history, with the mound first appearing on maps in 1544. History buffs will be eager to discover that Nikwasi Mound was the site of treaty talks with South Carolina in 1727 and later in 1730.
The mound was the very heart of the Cherokee town of Nikwasi, where a sacred fire offered a place for members to gather, celebrate, and make decisions. For a unique thing to do in Franklin, NC, visit a site where history was made and continues to be honored today!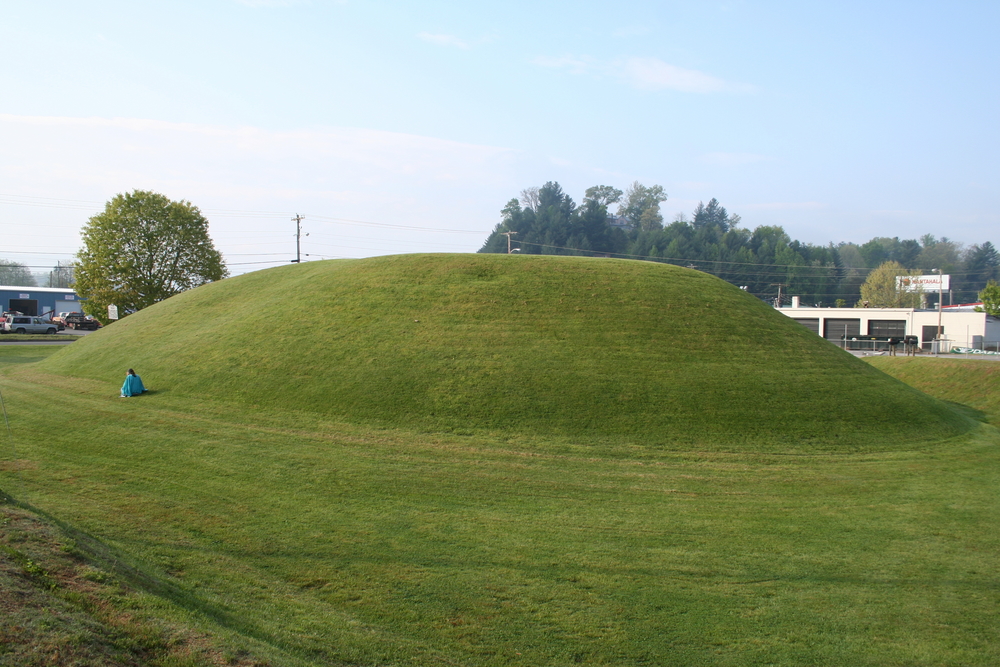 Go Golfing at Franklin Golf Course
Pack your bag, pack the cooler, and head out to this Franklin activity great for adults and families alike! The 9-hole, par 36 course is 2,933 yards in length and allows you to golf with the beautiful mountains of Western North Carolina as your back drop.
Other amenities include a swimming pool, driving range, a fully stocked pro shop, golf simulator, and snack bar.
Open year-round, the golf course does not require a membership is perfect for those visiting Franklin, NC hoping to get in a round of golf!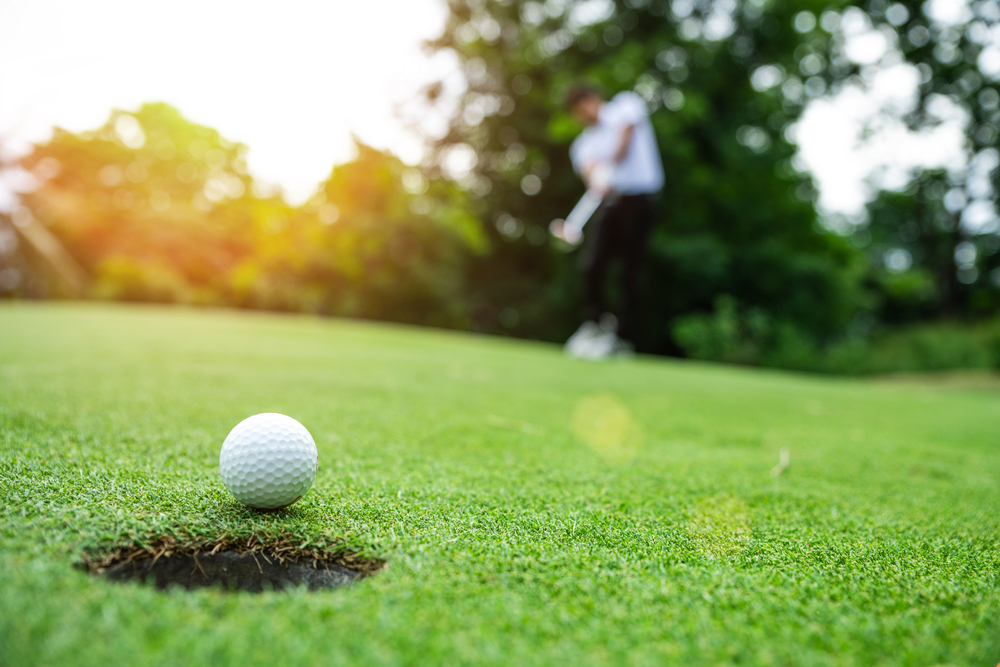 Visit the Cherokee Ruby and Sapphire Mine
You can't visit the gem capitol of the world and not stop in at the Cherokee Ruby and Sapphire Mines, the International Gem Society's Number 4 Pick in the Top Places to Mine in the United States!
For fun things to do in Franklin with the potential for a one-of-a-kind souvenir, look no further. Take your time and you may just find a ruby, sapphire, garnet, moonstone, rutile, sillimanite, kyanite, or native artifact hidden amongst the rocks.
Each miner is given a bucket full of gem ore and is shown to a seating area on the flume line, a specialized area made to hold screen boxes that allows for the clear, cold creek water to flow through and wash the dirt away.
Attendants are available to help you identify gems from rocks, but many times more experienced miners are also willing to assist the more novel guests in their quests!
Want a more individualized experience? The Mine is now available for rent for private mining days. Make note that "dig-your-own" mining – a service available until 2015 – no longer exists to allow everyone a fair opportunity to find gems!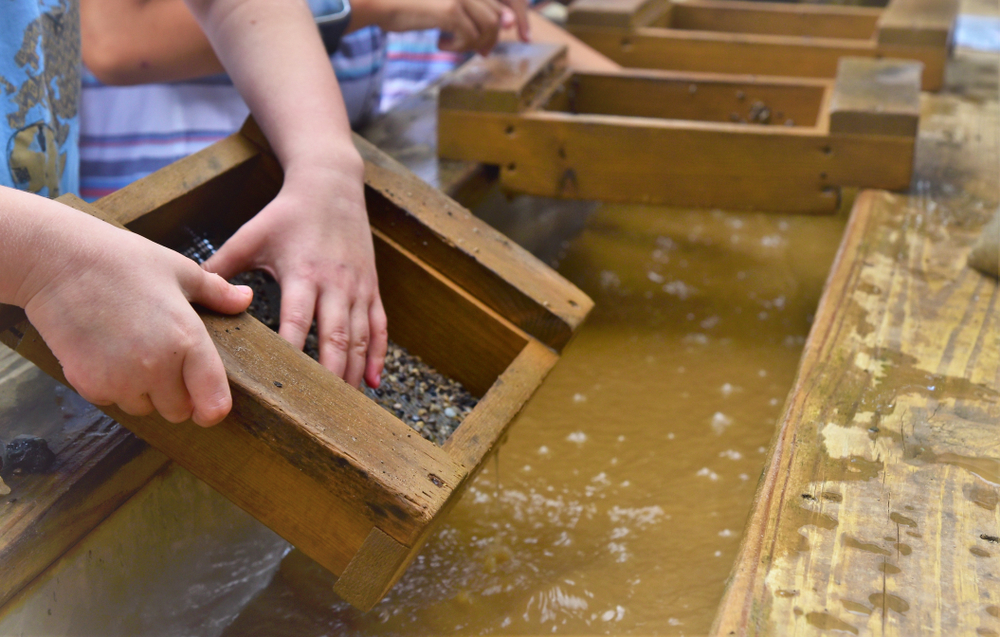 Grab a Beer
No list would be complete without featuring some of the local brews! Two of our favorite breweries near Franklin, NC include Lazy Hiker Brewing Co. and Currahee Brewing Co.!
As a fun thing to do in Franklin for adults, grab your friends and try a classic Golden Ale, IPA, Porter, Pilsner, or Lager at Lazy Hiker! Feeling funky? Give their Margarita Gose or Pomegranate Gorge Berliner Weisse a try for a fruity, refreshing beverage!
Currahee Brewing features just as fun and tasty choices, such as their Coffee Milk Stout, Peach Wheat Ale or Berliner Weisse with Plums! Their space features a taproom, a bier garden over looking the river, a kayak put-in and take out, outdoor music stage and a food truck!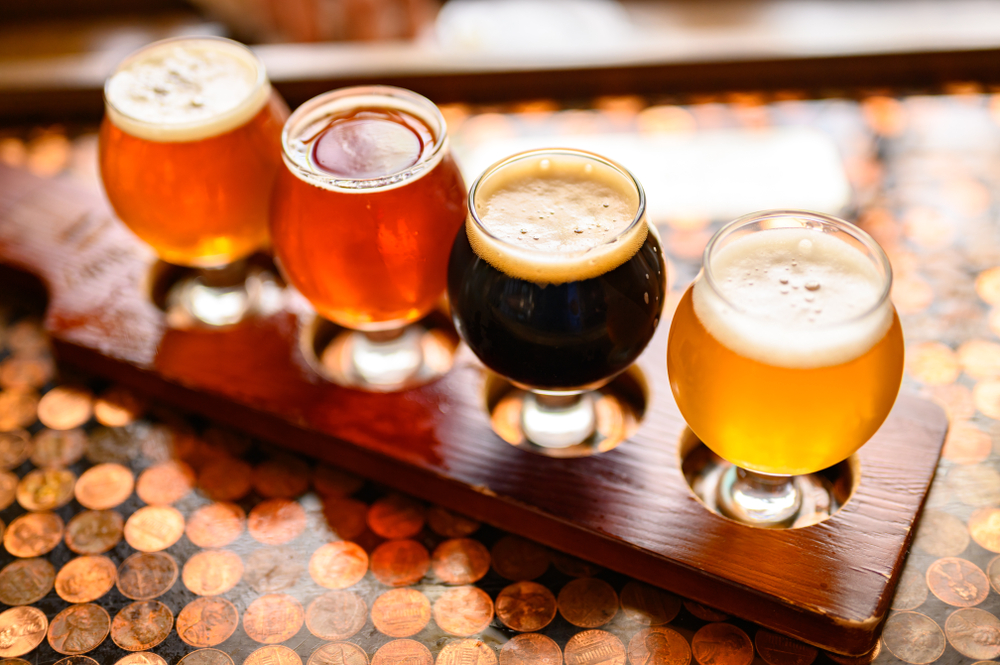 The Little Tennessee River Greenway
Looking for another free thing to do in Franklin, NC? Head outside and checkout The Little Tennessee River Greenway that follows the Little Tennessee River and a tributary, Cartoogechaye Creek.
5 miles long and mostly paved with some gravel sections, the Greenway passes through wetlands, alongside pastures, and weaves in and out of the forest making this trail a must for the outdoor wanderer!
A picturesque covered bridge is just one of the many amenities of the trail. The greenway includes benches, picnic shelters, fishing piers, exercise stations, a playground with water feature, canoe put-ins and much flora and fauna.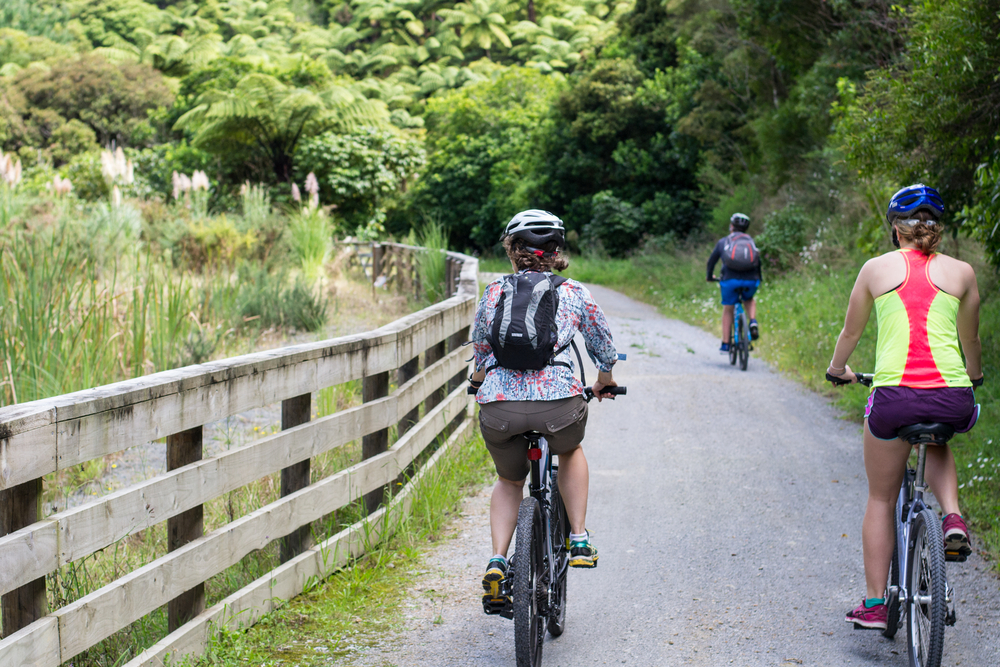 Transport Back in Time for a Meal at the Motor Company Grill
As one of our favorite restaurants to visit for things to do in Franklin, NC, Motor Company Grill transports you back to the 1950's for an authentic diner experience like none other.
Their iconic blue car awaits you out front as you enter the doors and are greeted by checkered flooring, neon lights, a juke box, and red bar stools.
The menu consists of everything from mouth watering burgers to onion rings and sweet potato fries to philly cheesesteaks on hoagie buns. Substitute your cola for a hand dipped shake in strawberry, chocolate, vanilla, cherry, peanut butter, maple, mint chocolate chip, or cookies & cream flavors!
No trip to Motor Company Grill is complete without dessert! Choose from a classic banana split, old fashioned soda, or chocolate chip brownie sundae. As one of the best places to visit in Franklin, North Carolina, you can't get wrong with this diner!
Mountain Waters Scenic Byway
There are many road trips you should do in North Carolina, but the Mountain Waters Scenic Byway really takes the cake! As a free thing to do in Frankin, NC, hit the road for some cruisin' and discover the beauty of the Great Smokey Mountains!
The 61.3 mile byway runs through Nantahala National Forest and includes lakes, trails, and rushing waterfalls. Starting in Highlands, going through Franklin, and ending in Almond, the byway includes both camping and picnicking areas for you to stop and rest.
Starting in Highlands, chase the Cullasaja River northwest with stops at Bridal Veil Falls, Dry Falls, and Cullasaja Falls. Have lunch at Cliffside Lake Recreation Area, then continue on through Franklin to Wayah Bald and Bartram Trail. At this point, the byway runs adjacent to Nantahala Lake and the associated river, heading to Beechertown and finally ending near the Ferebee Memorial.
For one of the best things to do near Franklin, try your hand at white water rafting on the Nantahala River during your ride on the scenic byway!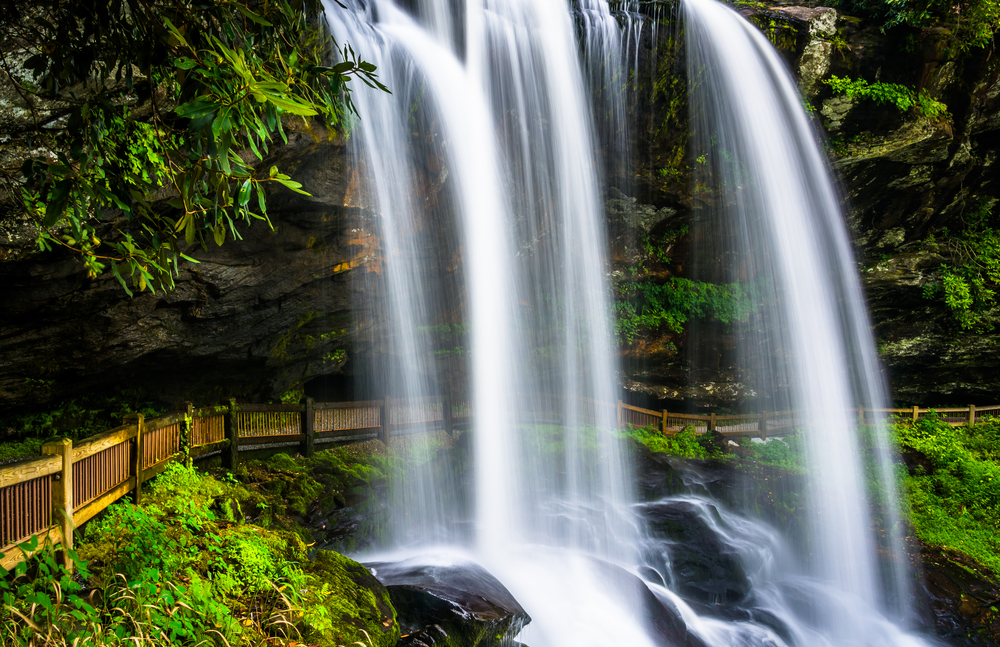 Where Shadows Walk Ghost Tour
Get spooky and signup for a ghost tour with Where Shadows Walk Historic Ghost Tour for one of the best things to do in Franklin, NC at night!
Featured on the Travel Channel's "Weird Travels", choose-your-own-adventure and stalk through Woodlawn Cemetery, creep through Haunted Houses, listen to some Unfinished Business, step back in time into Cherokee legends and Into the Mystic, or explore Murder in the Mountains. Whatever your fancy, you are in for a hauntingly good time!
All tours last 2 hours and are reasonably priced… just make sure to make your reservation ahead of time!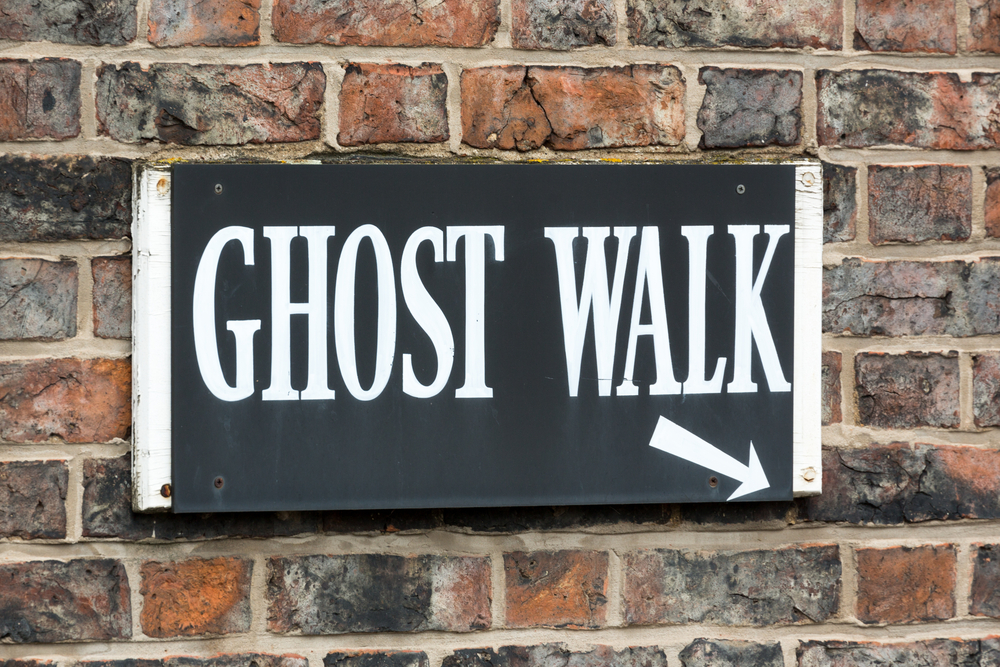 Play Games at The Factory
Our favorite attraction in Franklin may just be The Factory, your one-stop-shop for all things fun and entertaining! For things to do in Franklin, NC with kids, read on!
Choose from virtual reality, over 100 arcade games, laser tag, a carousel, mini golf, kids play area, or bumper cars! If you have a need for speed, head to the go-cart track, the largest go-cart track in Western North Carolina featuring 2 stories! New to location is the Jump Factory, an indoor trampoline park for all ages!
It is free to enter the facilities and you simply charge up a re-loadable Fun Card to play games and attractions. Take home a strip from the photo booth for a unique souvenir!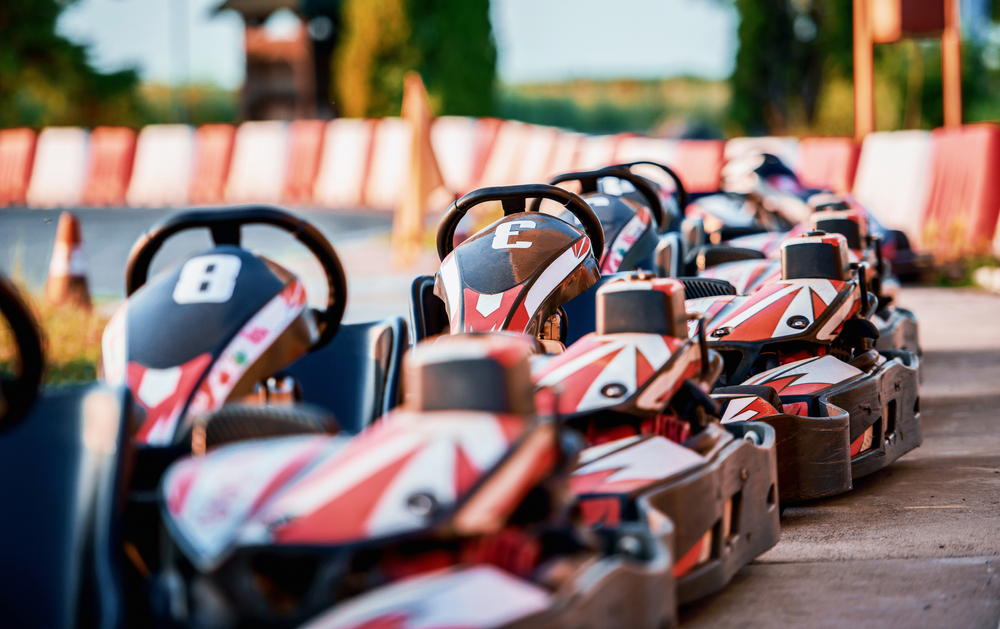 Attend a Festival
Depending on the time of year, there are a variety of festivals to attend in Franklin, NC that a great for the whole family!
If you're looking for things to do in Frankin then these events are sure to fill up your schedule from dawn until dusk. During 4th of July (and Veteran's Day!), head to the streets for the parade. Then that evening, pack the kids and head downtown to watch the fireworks.
For the fall and winter months, don't miss PumpkinFest and Winter Wonderland. This year Franklin will be celebrating its 26th PumpkinFest, complete with a World Famous Pumpkin Roll, costume contest, inflatable attractions, and arts & crafts show!
As just one of the best places to be in the south during Christmas time, Winter Wonderland in Franklin boasts two weekends of a tree lighting ceremony, shopping during Small Business Saturday, candlelight church services, and a visit with Jolly Ole St. Nick himself!
Downtown merchants also sponsor several special events throughout the year including the Appalachian Heritage Festival, Franklin Area Folk Festival, Taste of Scotland Festival and Airing of the Quilts. Some of the best activities in Franklin can be found at these festivals, so if your timing aligns, don't miss out!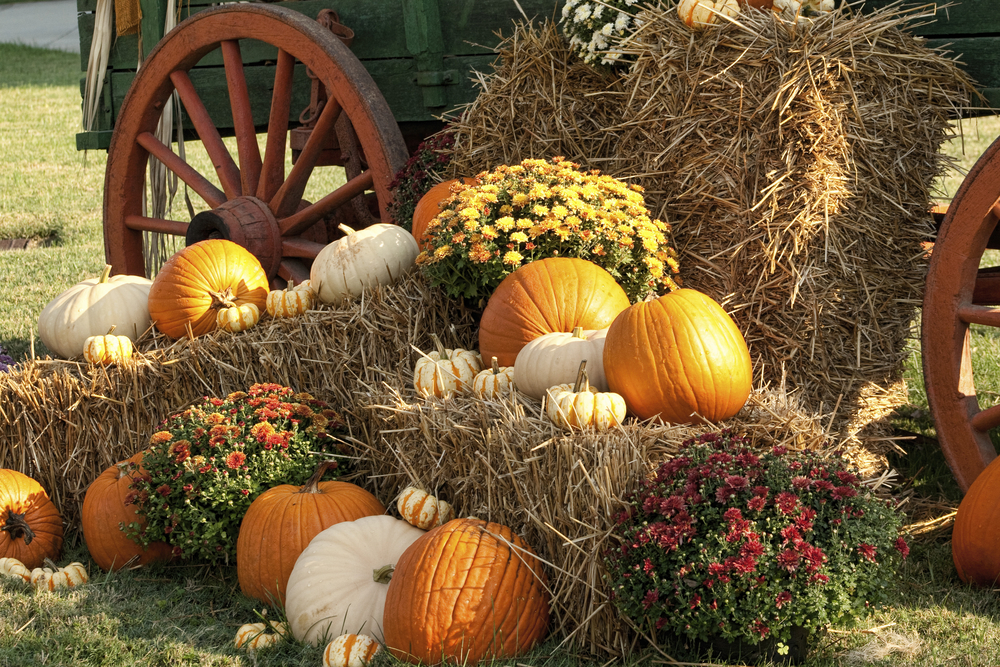 Listen to Music at Pickin' on the Square
Returning to 2022 is the infamous "Pickin' on the Square", a weekly event hosted by the town of Franklin featuring local musicians playing everything from country to bluegrass to Rock N' Roll tunes!
From May to October every Saturday evening, BYOLC (bring your own lawn chair!) and enjoy the music while munching on local food fare from vendors and nearby restaurants. As one of the best things to do in downtown Franklin, this free event is sure to liven up your weekend.
For nearly three decades Pickin' on the Square has been at the top of the best things to do in Franklin list, and likely will remain there due to its popularity. Just make sure to check the weather before you head out for the evening as this is a weather-permitting event!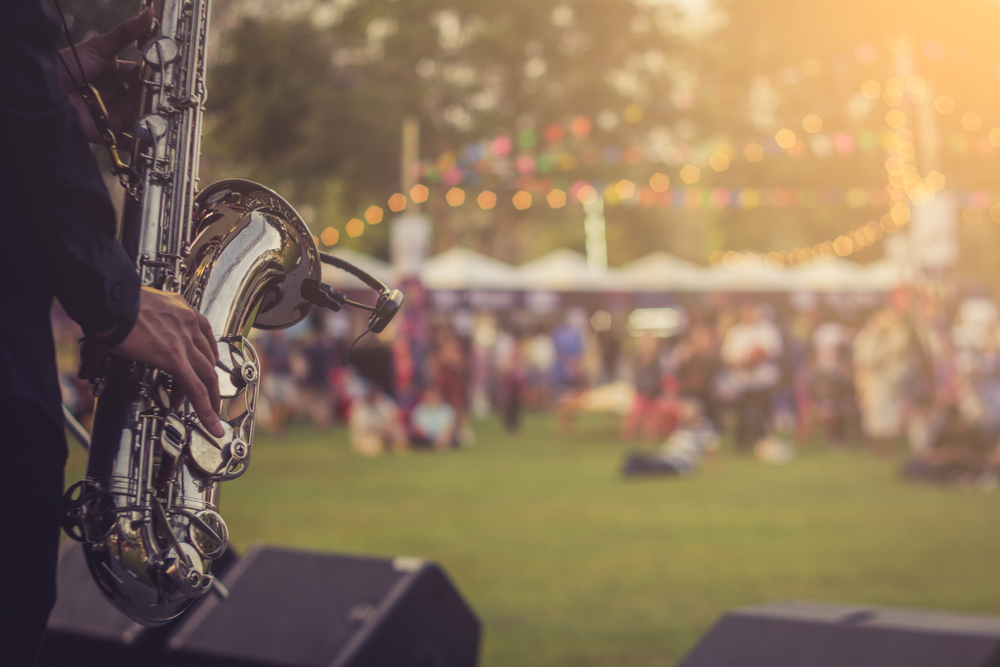 Watch a Movie Outdoors
Another great thing to do in Franklin with kids is watch an outdoor movie on the first Friday of the month! From July to October, head downtown for a FREE movie night sponsored by the town!
Near town hall, the First Friday Movie Series features a variety of animated and real-life movies, ranging from newer flicks to the classics, with the historic town as your backdrop. Bring your own chair or blanket, pack the popcorn, and check the weather as this is also a weather-permitting event!
A schedule of the movies can be found on the Franklin, NC website, so make sure to check there if you're curious about the evening's featured film!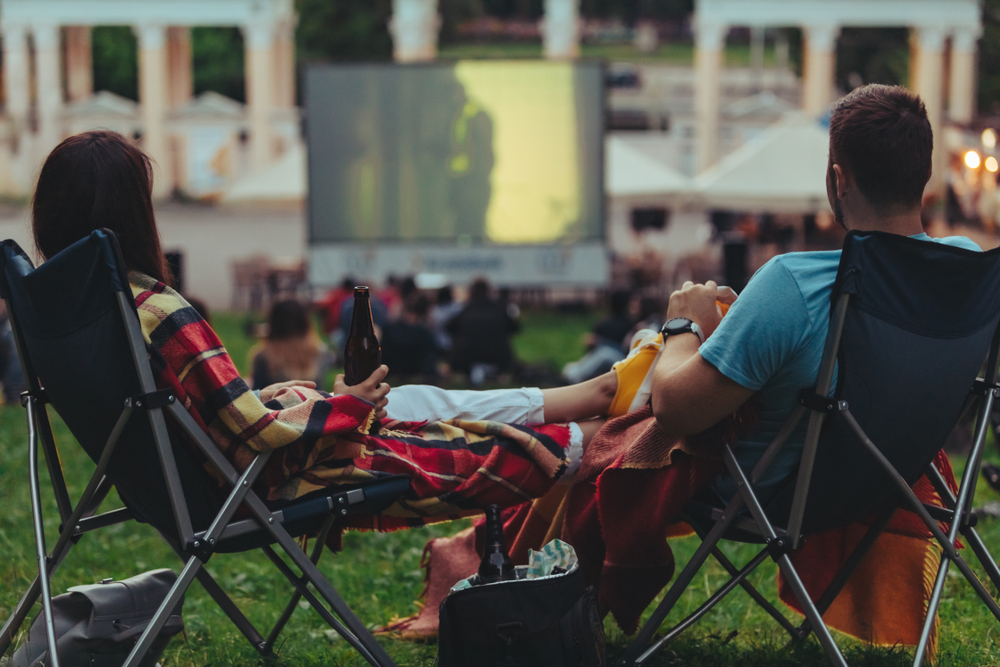 No matter your interests, there are always things to do in Franklin, North Carolina! For such a small town, Franklin packs a big punch and rivals even the biggest cities in the Appalachian Mountains!
BONUS! Want a unique place to stay in between your Franklin activities? Why not stay in the famous Lil' Red Caboose on the way to a day trip in Bryson City, NC, another small town in this mountainous region!