When we think of the holiday season, spending it in the Lone Star State does not immediately come to mind, but it should because Christmas in Dallas is on another level! Like the many things to do in Texas, Christmas events in Dallas are bigger and better! Located in east Texas, Dallas in December is its own version of a winter wonderland.
With an airport in town, this is the perfect city for a family or group of friends to meet and experience the holiday season!
Dallas at Christmas is festive and cheery and gives you everything your holiday-loving heart adores, without having to deal with snow! Dallas is a wonderful city to visit any time of the year and has entertainment for all ages.
Whether it is an adults only trip or fun for the whole family Dallas has you covered! During the holiday season, the twinkly lights, red bows, decorated trees, and general goodwill towards other humans will put you in the holly jolliest mood!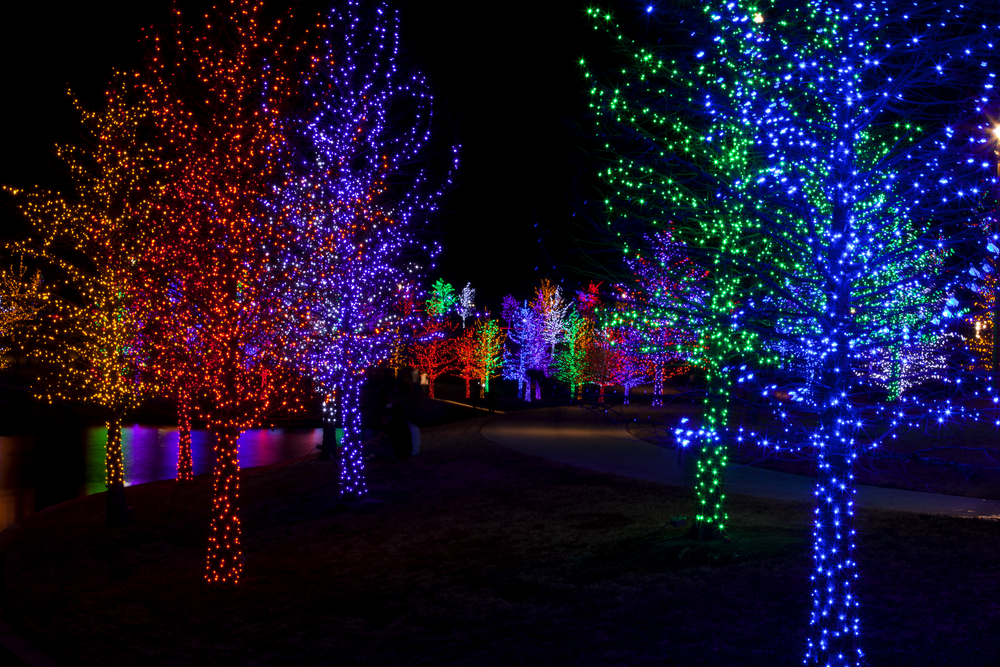 Is Christmas a good time to visit Dallas TX?
Absolutely yes!!! Dallas during Christmas is a shot of joy. The whole city transforms itself with trees, lights, and decorations, and the Christmas spirit is palpable! They say everything is bigger in Texas, and this is definitely true for Christmas!
You could spend a day exploring or even several days to take in everything a Dallas Christmas has to offer! Shopping, site seeing, and kid activities, this city has it all! There are plenty of places to stay and areas to cover to keep everyone busy! Or find a pretty spot or event and just spend the day soaking it in. The options are endless and Dallas is truly one of our favorite Christmas Towns In Texas!
Dallas weather in December
Dallas in winter will definitely give you holiday vibes! With average temperatures between 44 and 57 degrees Fahrenheit, you can expect it to be pretty cold and warm clothes are a must! Rain is not a huge concern with it only happening for three to eight days on average and it is not a heavy rain. A lot of the Christmas events in Dallas are outside so be sure to dress warmly and get something hot and festive to drink! Perhaps a hot apple cider or peppermint hot chocolate!
Best Christmas Things to Do in Dallas
Dallas Arboretum's 12 Days of Christmas
One of the most magical Christmas activities in Dallas is the Dallas Arboretum's 12 Days of Christmas! The Arboretum goes all out for most of the holidays, but their holiday display will transport you straight to the North Pole! The displays include a Musical Tress, Christmas Village, and many gorgeous displays. The DeGloyer House is decorated in the three world holidays most celebrated in Texas: Christmas, Hanukkah, and Kwanza!
Running from early November to December 31, you can choose to purchase tickets for a daytime or nighttime visit. With all the Christmas lights, we are partial to a night visit, but both are honestly so fun! Of course it being arboretum means some of the best Christmas trees in Dallas, and not necessarily the Douglas Fir kind. We just know that you will love the Dallas Arboretums 12 Days of Christmas!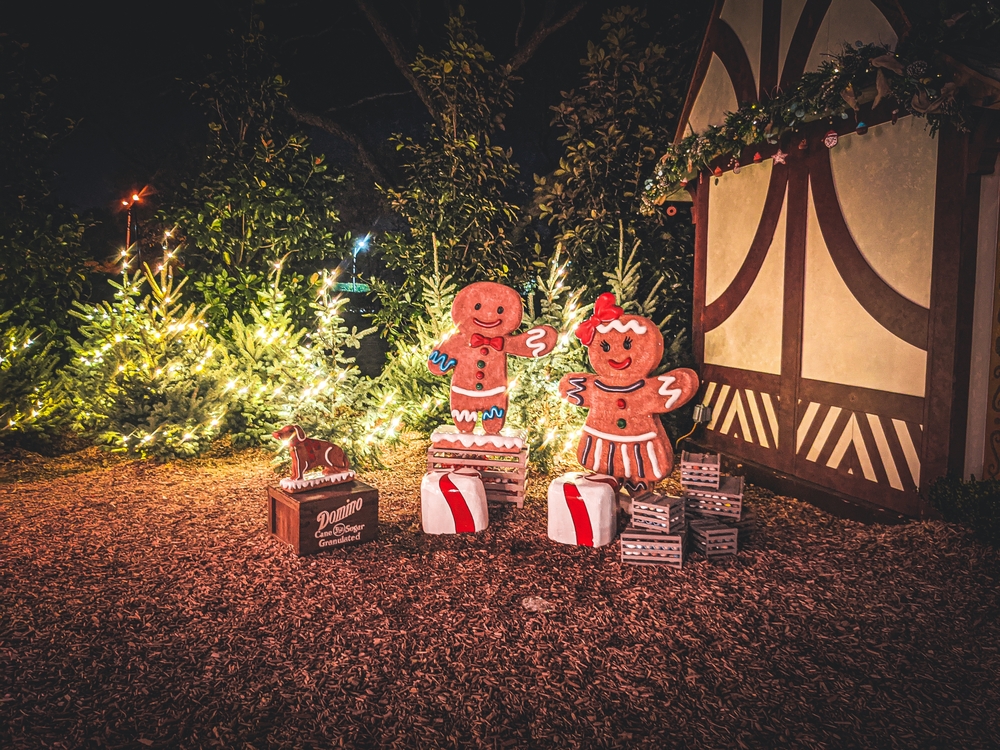 North Pole Texas
If you can only make one stop for Christmas things to do in Dallas, we recommend North Pole Texas, part of the Christmas at the Anatole celebration! As you journey through the North Pole Village, you will find Santa's House, cookie decorating stations, candy shops, the elves workshop, a talking Christmas tree and lots more!
The Alpine Village has a petting zoo, fire pit where you can do s'mores, ice fishing, skeeball, hot cocoa, escape rooms and so much more! Our personal favorites are candle and ornament making! Such a fun memory to keep for years to come!
The North Pole open mid-November and runs till Christmas Eve (December 24) so make sure to plan accordingly. And if you are searching for Santa in Dallas you will find him here! Make sure the kids bring their Christmas list!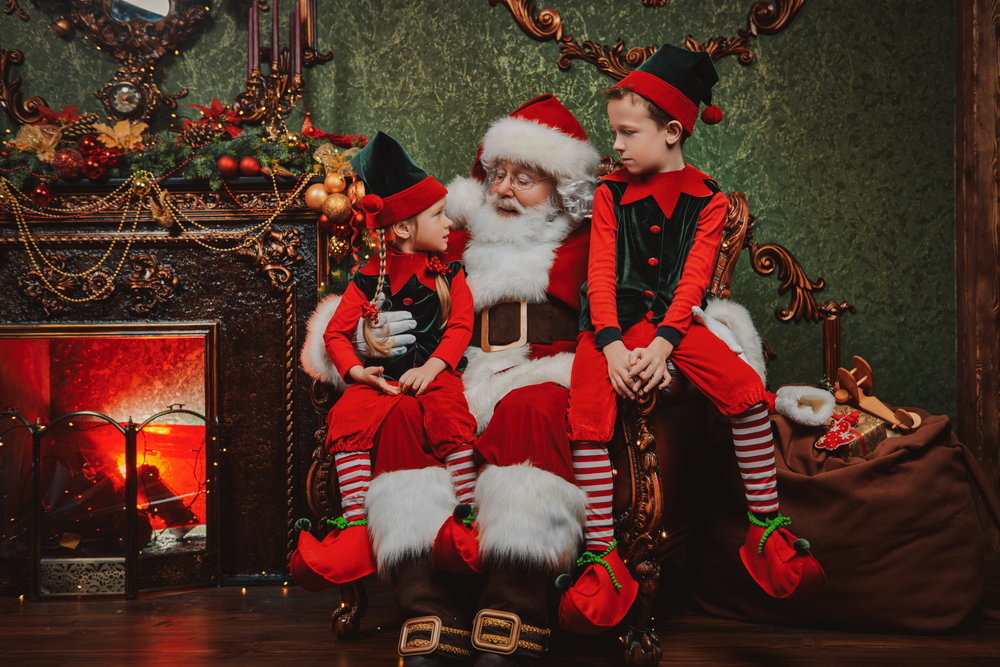 Dallas Zoo Lights
Dallas in December is not complete without a trip to see the Dallas Zoo Lights! With all the animals, the zoo is good any time of year, but we can't help but be extra entranced by it during the holidays. This event is a walk through and the zoo is decorated in literally over a million lights!
One thing we really love about this event is there are festive treats available! There is also musical performances every night, programmed light shows, crafts, and so much more to see and do! The ZooNorth and Wilds of Africa displays and so extravagant! For Christmas lights in Dallas, the Zoo does it big and we know that between the festivities and the animals, you will have a magical evening! You can find Santa here too, tucked away in Santa's Workshop!
Snowday and Santaland
For an immersive Christmas time in Dallas experience, look no further than Snowday and Santaland! Good for adults and kids alike, this activity is an exploration through endless imaginative rooms and hundreds of surprises built in. Perfect for photo opportunities!
For another place to find Santa in Dallas, work your way through Santaland and he will be waiting for you at the end! Then, you can travel through an optional secret wardrobe and then find yourself in Snowday! The focus by the creators is design collaboration, attention to detail, and a strong creative vision. This one is hard to describe, but we can't recommend it enough! For the best photo backdrops, things to discover, and holiday cheer, Snowday and Santaland is a wonderful option. Did we mention they have the largest indoor Christmas tree and a larger than life Menorah?! Check it out, you won't regret it!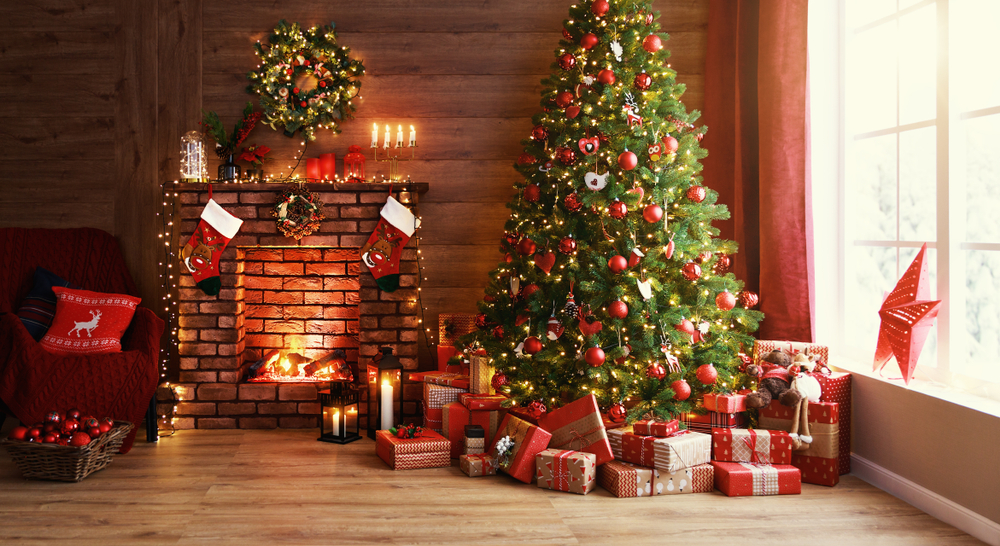 Enchant Christmas
Enchant Christmas is a must if you are spending any part of December in Dallas! The story driven light maze covers more than ten acres of space and is a multi-sensory experience!
Enchant also is home to one a wonderful Dallas Christmas market where you can shop for holiday treats and knick knacks, as well as festive gifts for everyone on your list! The artisan vendors, specialty crafts, and Village boutiques will deck your halls! The ice skating trail is one of a kind and of course the Santa photo opportunities make this a family friendly night out! When it comes to Christmas time in Dallas, Enchant Christmas at Fair Park is a must!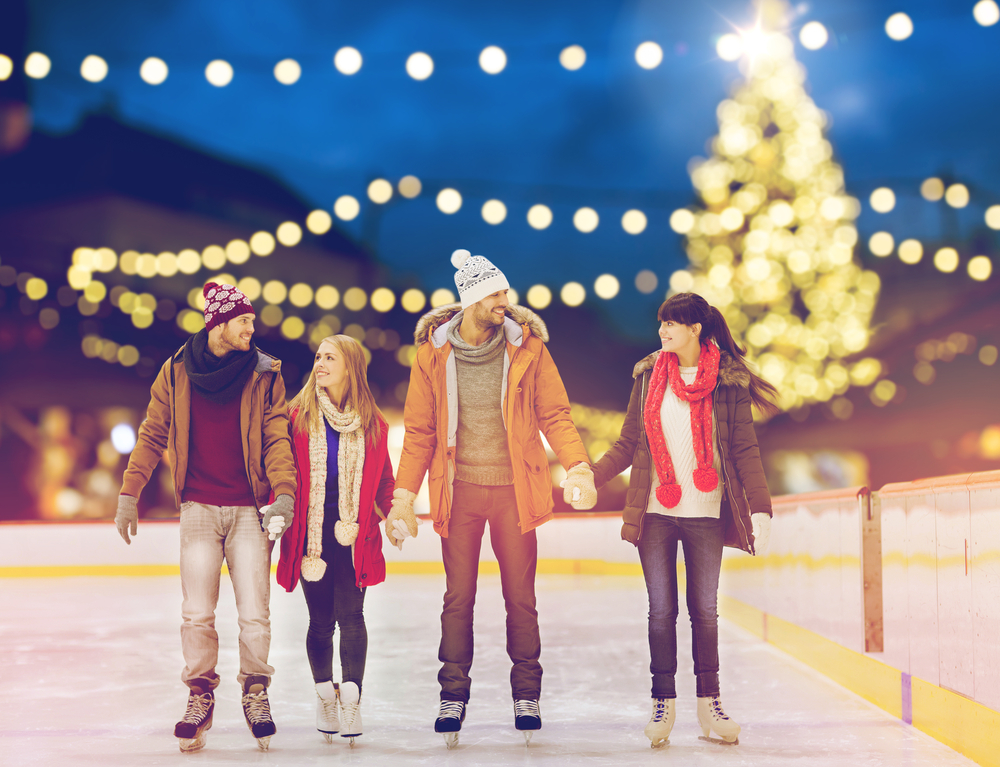 Dallas by Chocolate Tour
Winter in Dallas means a chocolate tour! The Dallas by Chocolate Tour transforms itself to a Christmas lights, chocolate, and sips tour for the month of December! For the tour, you will board a heated motorcoach and you will be taken to various dessert venues to indulge in the best sweets that Dallas has to offer!
From venue to venue, you will drive past some of the most popular holiday displays in all of Dallas! You will also be served some of the best hot chocolate we have ever had! The tour has several options including an adults only and a family friendly one! Both serve hot chocolate, water, soft drinks, and other beverages discreetly. If you have a vision of yourself sipping a mulled cider, you can BYOB! The Dallas by Chocolate tour also offers a Vegan Christmas lights and Treats tour, Pizza / Dessert / Christmas lights, Tacos / Margarita / Dessert / Christmas lights as well! The Dallas by Chocolate Tours are one of the best Christmas things to do in Dallas!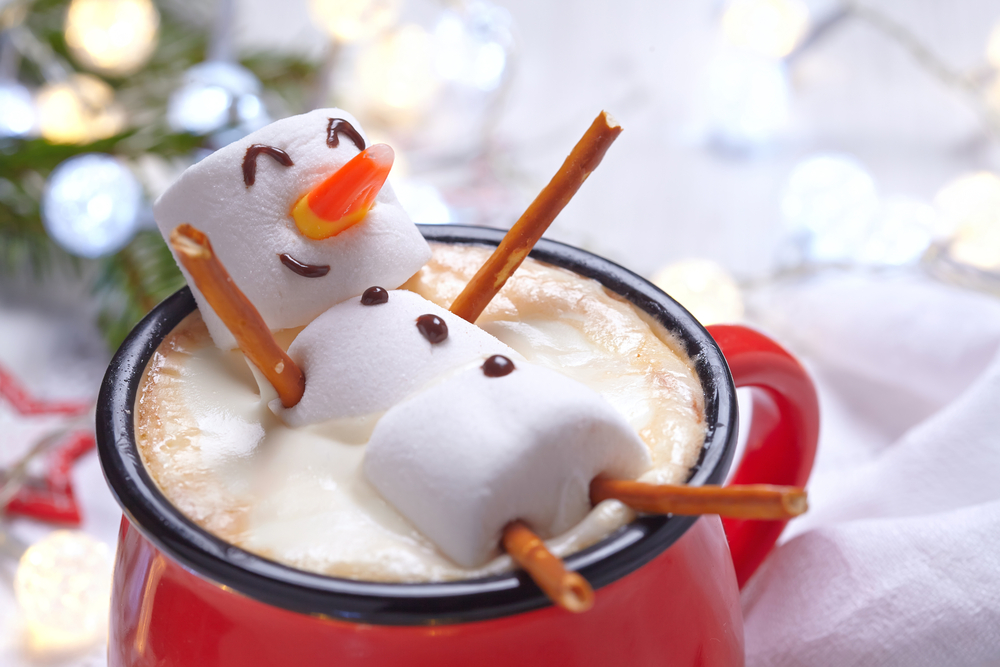 Texas Christkindl Market
A Dallas Christmas would not be complete without a thirty minute drive to Arlington to visit the Texas Christkindl Market! Inspired by one of the most cherished German holiday traditions, this is an incredibly festive Dallas Christmas market! One of the largest open-air markets in the Southwest region, this family-friendly experience has something for all ages!
The booths feature handcrafted gifts, holiday decorations, and collectibles straight from Germany! This market is the perfect place to find a unique one of a kind gift! Authentic German treats are also sold throughout the market and you can really get in the holiday spirit with festive music and entertainment throughout!
Dallas Holiday Parade
The Dallas Holiday Parade is one of the most popular Christmas events in Dallas TX! Tradition of more than 30 years, started by The Adolphus and Children's Medical Center Dallas the parade is the unofficial start to the holiday season in Dallas! The parade can be viewed in person for the full experience or on television to avoid the crowds!
The whole of downtown is transformed by music, floats, dance, and holiday cheer with family traditions and togetherness! The parade is always the first Saturday of December and starts at 10 in the morning and lasting about two hours! Every year they ask the parade bystanders to wear holiday gear to really get everyone in the Christmas spirit! Restaurants along the parade route will be open, so make a day out of it! December in Dallas starts with the Holiday Parade!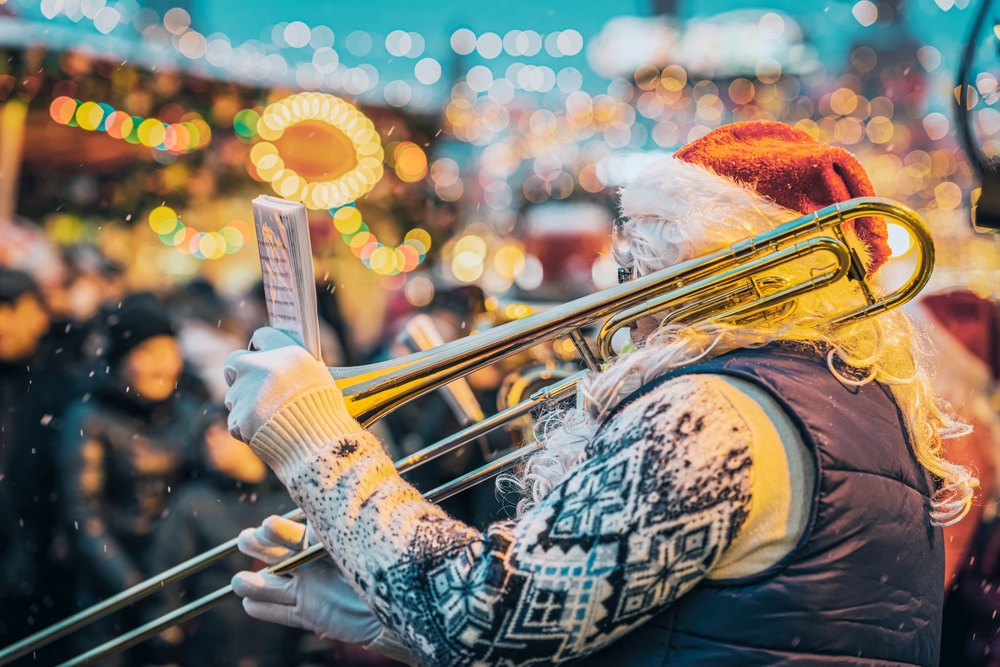 Christmas Capital of Texas
Located in Grapevine, a suburb of Dallas, is the Christmas Capital of Texas and a must visit for Christmas in Dallas! For forty days there are unique and traditional Christmas events and lots of activities for the whole family or for a fun date night! You must ride the North Pole Express where you can ride a train with Mrs. Claus and journey to Santa's Workshop and meet the big man himself!
The Gaylord Texan has snow tubing and Christmas movies in an interactive pop up experience! The Texas Star Dinner Theatre Holiday Show and Christmas on Main Street are must sees. For a one stop shop of Christmas activities in Dallas, Grapevine is the place to go!
Neighborhood Christmas Lights
The best Christmas lights in Dallas are located in three noteworthy neighborhoods: Highland Park, Swiss Avenue, and Kessler Park. One of the joys of the holiday season is making a festive drink like hot apple cider and driving around looking at the Christmas lights! Driving around Dallas during Christmas, these neighborhoods should be on the itenirary.
Highland Park has mansions decked out in professional exhibits and campier gingerbread like houses that look good enough to eat! Highland Park Village has some of the prettiest Christmas trees in Dallas, wrapped in lights trunk to tip! Swiss Avenue models their decor after It's A Wonderful Life and a drive or walk through the neighborhood is like taking a step back in time to the turn of the century. Kessler Park Christmas decorations are arranged by a group of volunteers and they are even more breathtaking backlit by the Dallas skyline.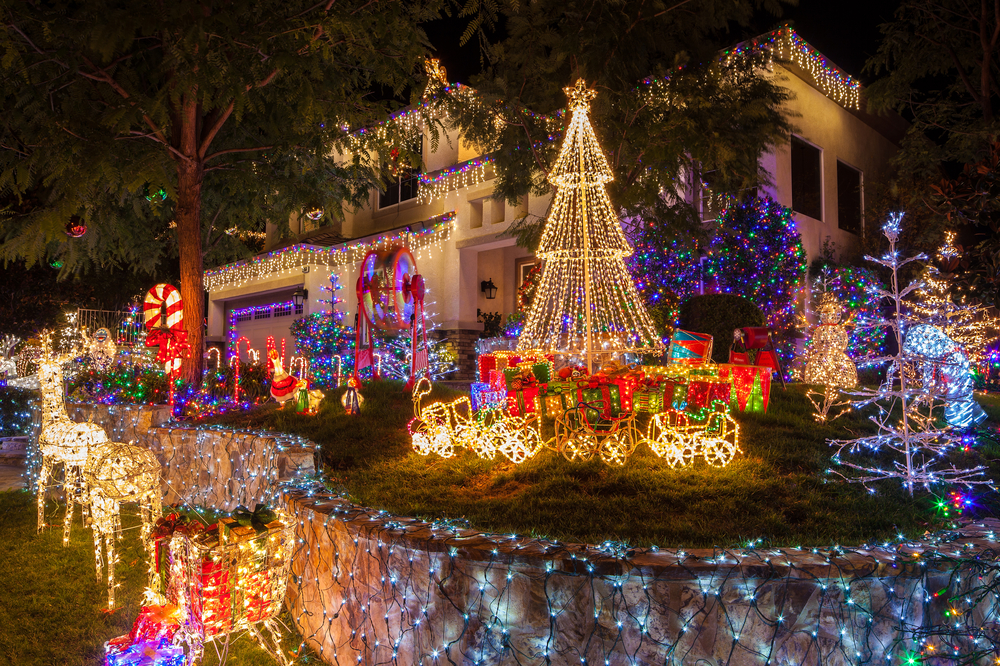 Decorator's Warehouse
An absolute must if you are visiting Dallas in December is going to the Decorator's Warehouse! Although not technically a market, this till makes our list as a favorite Dallas Christmas market! The Decorator's Warehouse is the ultimate spot for Christmas decoration and it has everything you need to make your house the talk of the neighborhood!
The Decorator's Warehouse has Christmas Tree bundles where you can get an artificial tree with lights and ornaments ready to go in the perfect theme! They have every color, size, pattern, and material of ribbon you can imagine. Rows and rows of every type, color, length, and size Christmas lights! Not to mention all the bows, snowmen, gingerbread houses, and other decorations you have been looking for! Dallas in winter means a trip to the Decorator's Warehouse!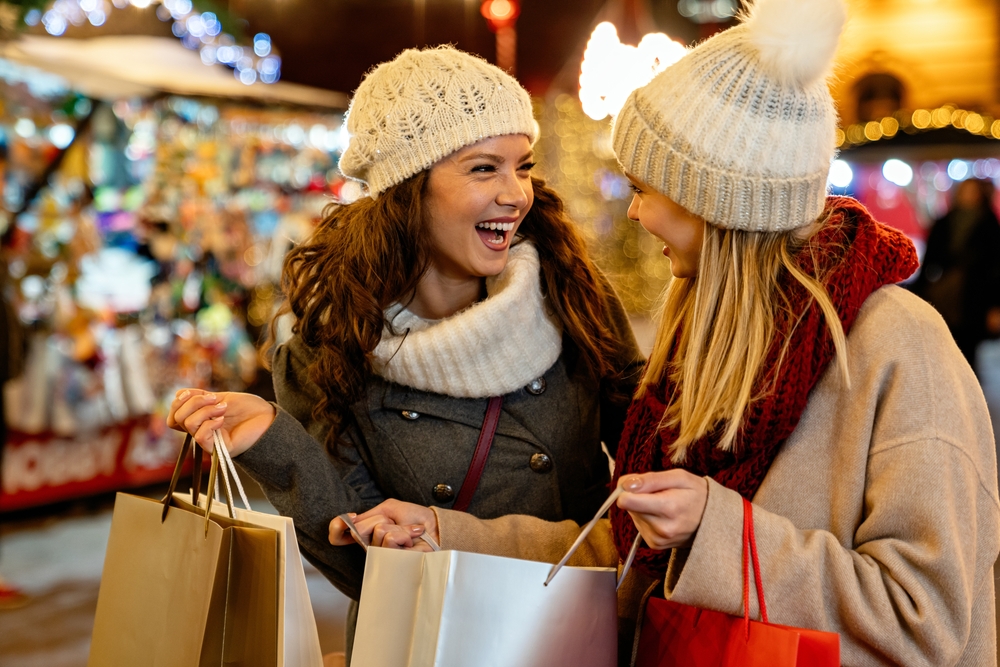 Holiday Warehouse
Holiday Warehouse is a place that showcases the magic of Dallas at Christmas all year round! If you show up to Dallas in July and are craving some of that Christmas in July then Holiday Warehouse has you covered!
With an amazing selection of Christmas decor, you are sure to get a jump on your decorating game! Martha May Whovier will have nothing on you! Because there is no snow, a winter in Dallas may be hard to get in the Christmas spirit, but Holiday Warehouse has everything you need to jumpstart the holly jolly.
Holiday Warehouse also teaches classes on decorating and design to help you get the most out of your experience and develop a cohesive style. Holiday Warehouse is the place to go for Christmas in Dallas!