Are you looking for a fun Georgia road trip to add to your bucket list? Then look no further! This list is full of amazing road trips around the beautiful state of Georgia.
Whether you want to visit coastal cities, try the best food in Georgia, or get lost in the mountains, there is a perfect road trip on this list for you. Georgia is a beautiful Southern state known for peaches and Coca-Cola. But there is more to the state than that.
Georgia has a rich history that has made for some very unique destinations. It is also located near the Blue Ridge Mountains and the has a beautiful Atlantic Ocean coast line. You can drive from the West to the East and experience wildly different landscapes, activities, and even dining.
The Peach State is home to some amazing food, spooky haunted buildings, beautiful landscapes, and even its own little Hollywood. You just have to know where to look.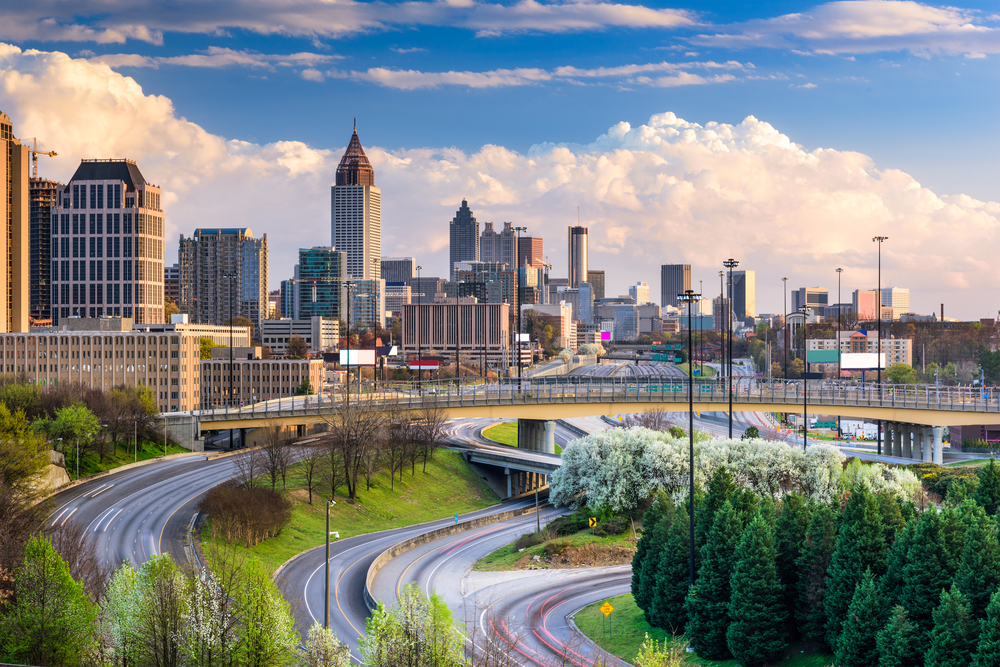 15 Fun Georgia Road Trips For Your Bucket List
Monticello to Senoia
Highlights
Monticello
Helen
Blue Ridge
Senoia
If you've ever wanted to experience a slice of small-town Georgia, then the small towns in Georgia road trip is the perfect way to do so. Start off your trip in Monticello, which was once a major cotton town. Continue on to what is easily one of the cutest small towns in the South, Helen.
In Helen, enjoy the Bavarian-style architecture and take the time to explore one of the local vineyards. Next head to the charming town of Blue Ridge, which is named for its close proximity to the Blue Ridge Mountains. Finish your trip in Senoia, which is a quaint historic town just 35 miles south of Atlanta.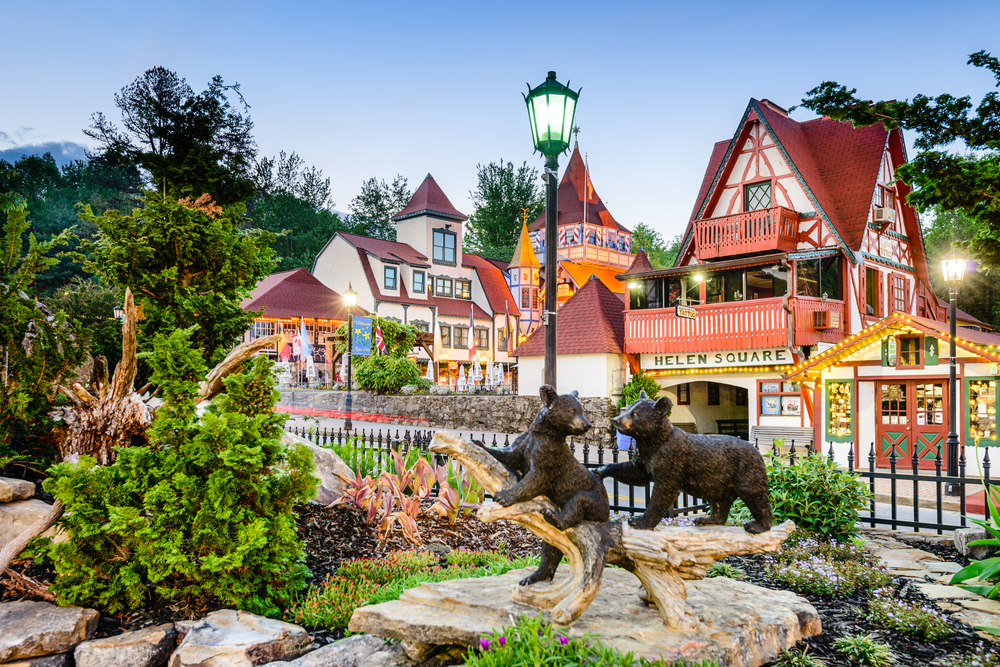 Haunted Georgia
Highlights
Colonial Park Cemetery
Devil's Bridge
Central State Hospital
Tennga Motel
Start your Haunted Georgia Road Trip in one of the most haunted cities in the South, Savannah. There you'll walk through the historic and spooky Colonial Park Cemetery. Next on your trip, head north to the Devil's Bridge in Cochran. It is there that Satanic Cults were rumored to perform rituals.
After exploring Devil's Bridge, continue heading north to the Central State Hospital. The Central State Hospital is a large abandoned asylum that is said to be haunted by its former patients. End your haunted road trip at the Tennga Motel in the extremely small town of Tennga. If you go at night, you may be able to spy a few lonely ghosts haunting the abandoned motel.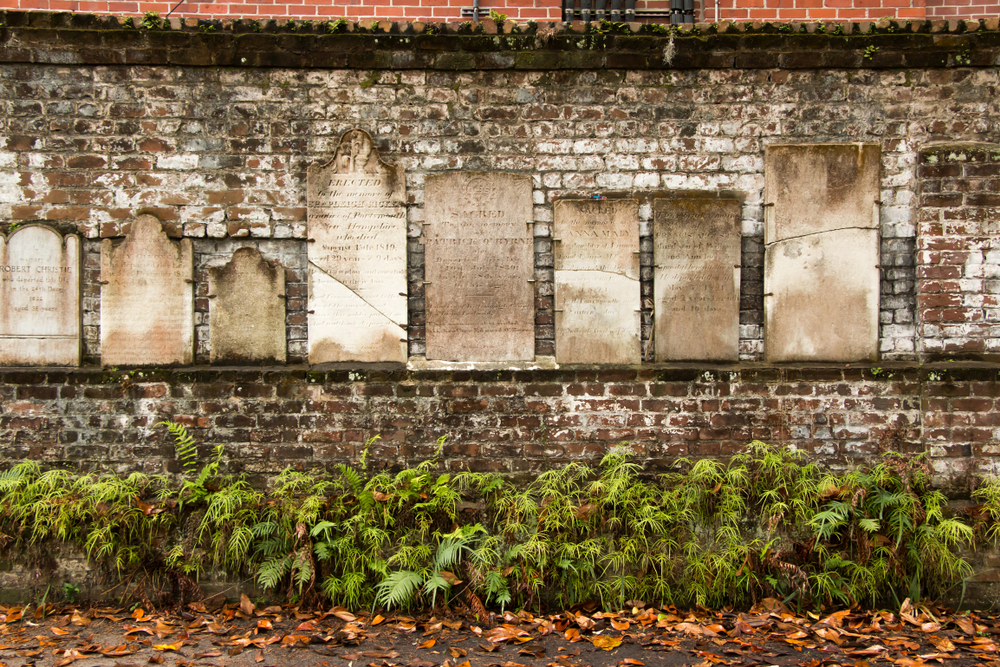 Amicalola Falls to Toccoa Falls
Highlights
Amicalola Falls
Panther Creek Falls
Tallulah Falls
Toccoa Falls
Start your Georgia Waterfall Road Trip at Amicalola Falls, one of the top rated waterfalls in Georgia. While at the State Park, there are a total of seven waterfalls you can view. Next make your way to Panther Creek Falls, and on the way there you will pass a few other waterfalls you can view.
From Panther Creek Falls, continue on to Tallulah Falls. In the Tallulah Gorge State Park there are a total of six waterfalls you can hike to that flow into the gorge. Finish your trip at Toccoa Falls, which is actually on the campus of Toccoa Falls College. If you are looking for hiking adventures, the Georgia Waterfall Road Trip is a must-do.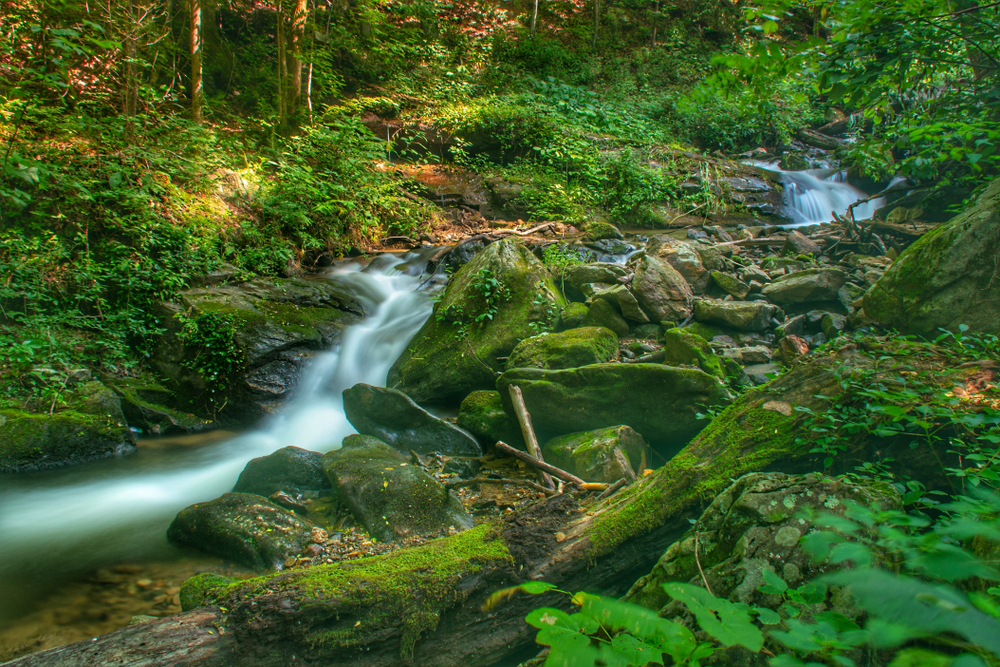 Savannah to the Golden Isles
Highlights
Savannah
Tybee Island
Darien
the Golden Isles
The coastal Georgia road trip is all about exploring the best coastal cities in Georgia. You'll start your road trip in Savannah where you can find a ton of things to do. From there head south to Tybee Island and explore the local lighthouse.
Continuing south, you'll stop in Riceboro and Darien, two amazing coastal cities. After leaving Darien, you'll want to stop in Brunswick for a bite to eat and then continue on. You'll end your trip in the beautiful Golden Isles where you can tour a sea turtle center or even go shrimping.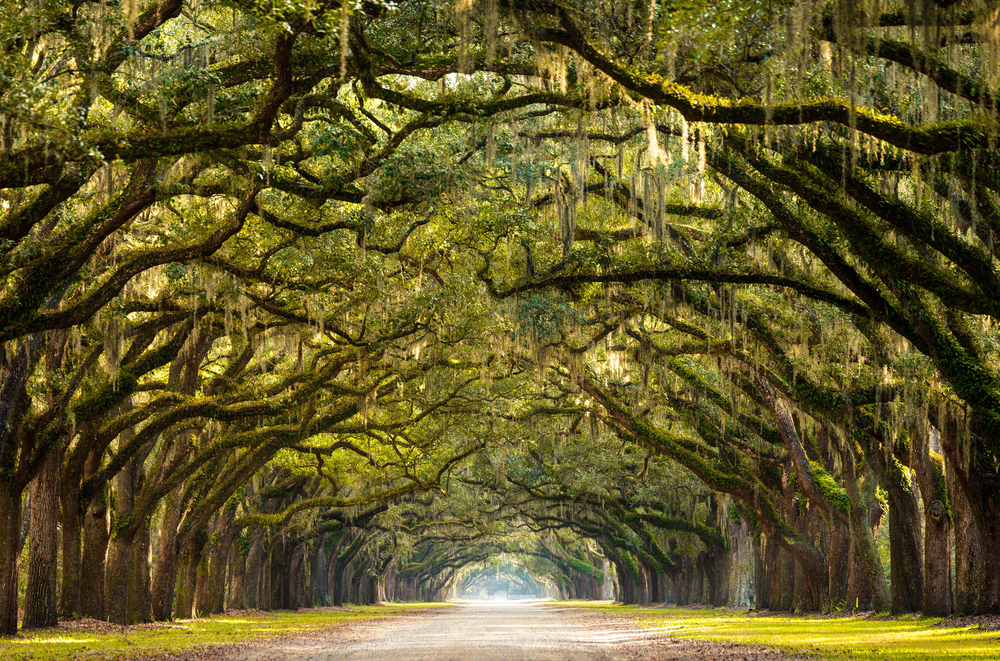 North Georgia Mountains
Highlights
Dahlonega
Cast & Blast Inn
Downtown Blue Ridge
Dawsonville
For your road trip through the North Georgia Mountains, you'll want to start your journey in Dahlonega. While there explore Georgia's wine country with a winery tour or stop at the Smith House. Make sure to check out some of the Best Things To Do In Dahlonega!
Continue North to the Cast & Blast Inn where you can learn how to go fly fishing from a professional.
From the Cast & Blast Inn you'll head west into Downtown Blue Ridge. It's a charming mountain village that is home to pure mineral springs. Continue your journey by heading south and making sure to stop into Ellijay, another charming mountain village. Finish your trip in Dawsonville where you can explore Amicalola Falls State Park.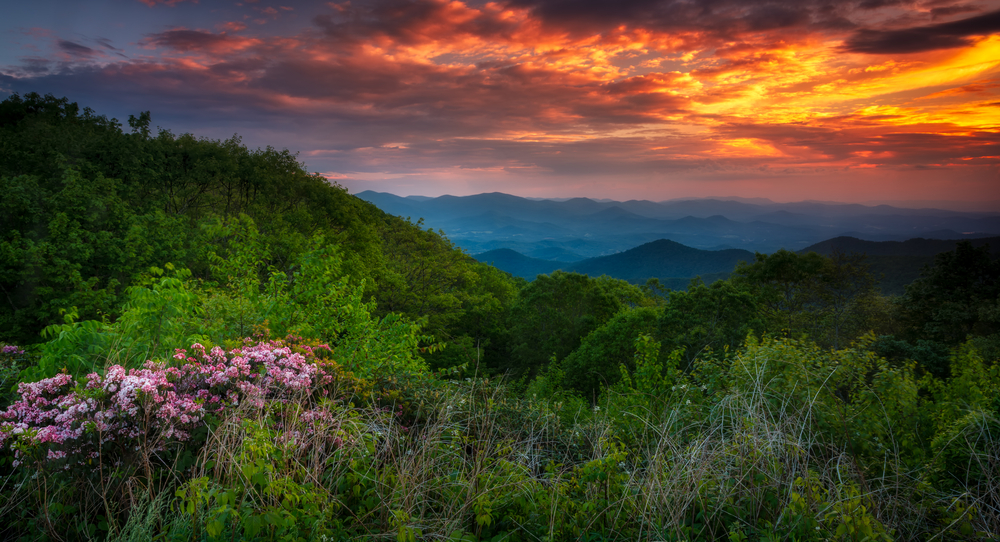 Georgia National Parks Road Trip
Highlights
Chickamauga and Chattanooga National Military Park
Kennesaw Mountain National Battlefield Park
Ocmulgee Mounds National Historic Park
Jimmy Carter National Historic Site
If you want to see some of the best National Parks in Georgia, then start your road trip in Northern Georgia at the Chickamauga and Chattanooga National Military Park. There you can view two of the Civil Wars' most important battle sites. From there, continue south to the Kennesaw Mountain National Battlefield Park.
Near Kennesaw there are two other National Parks that you should take the time to check out. One of them honors the late Martin Luther King Jr. and the other overlooks the Chattahoochee River. Continue south on your drive to the Ocmulgee Mounds National Park and learn about the Native American tribes that once called the area home. Finish your trip at the Jimmy Carter National Historic Site where you can tour his former home, school, and more.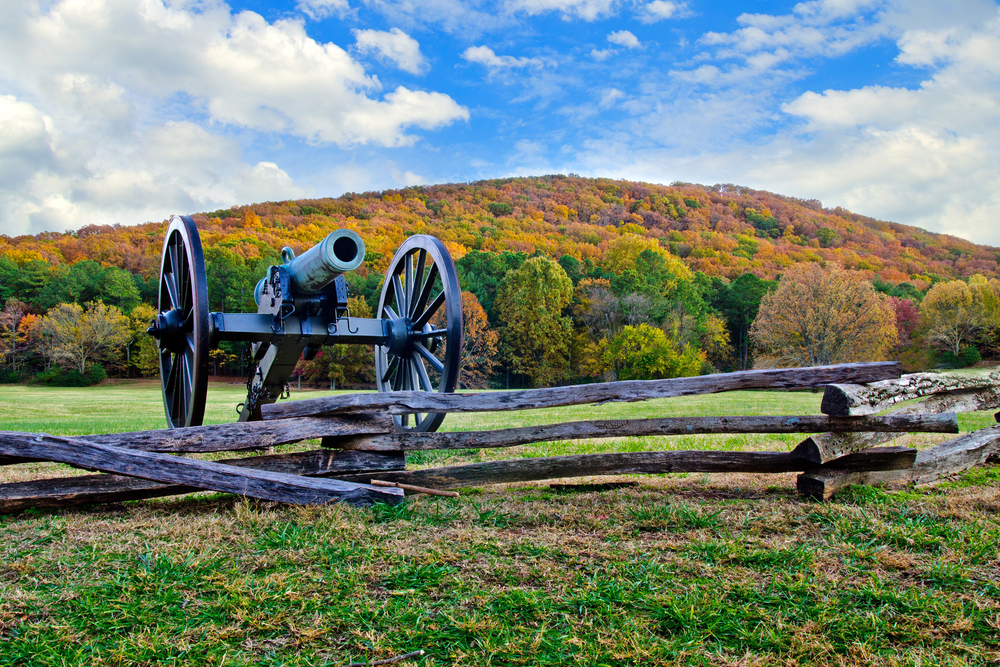 Covered Bridges of Georgia
Highlights
Watson Mill Bridge
Poole's Mill Covered Bridge
Concord Covered Bridge
Auchumpkee Covered Bridge
Most people think covered bridges only exist in New England, and that's just not true. On the Covered Bridges of Georgia road trip, you'll begin your tour at the Watson Mill Bridge. It is one of the largest covered bridges in the state and one of the most popular. As you make your way to Poole's Mill Covered Bridge, there will be several other's you can admire.
From Poole's Mill, continue on to the Concord Covered Bridge. The Concord Covered Bridge has a unique Queen-rod design that makes it the Georgia-covered bridge with the highest amount of traffic. Finish your Covered Bridges of Georgia road trip at the Auchumpkee Covered Bridge. It's not open for traffic, but you can get a close up view of it and it's the perfect way to end your adventure.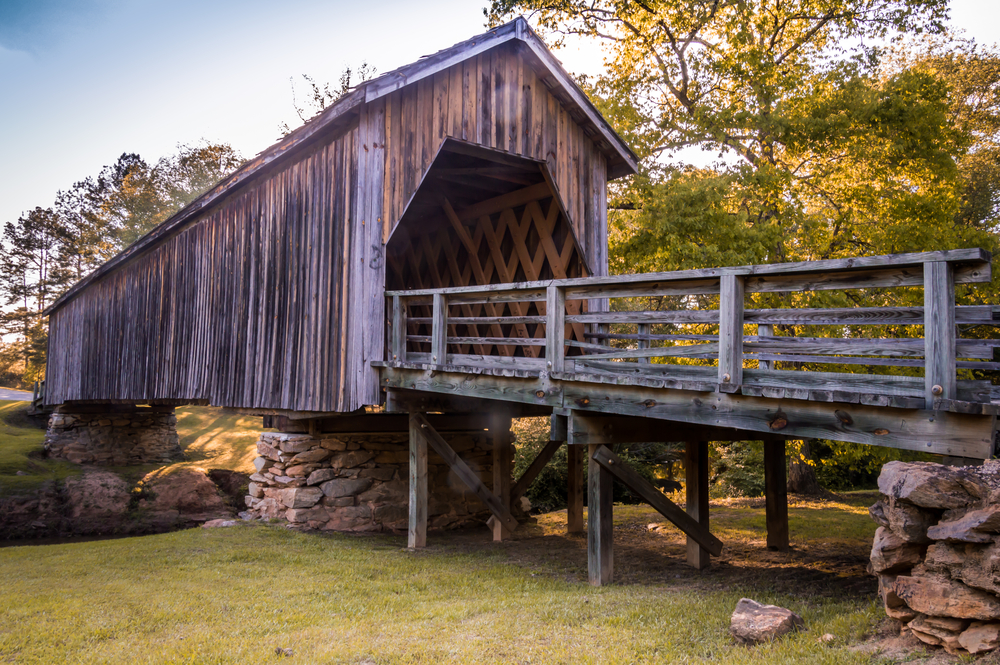 Epic Nature Road Trip
Highlights
Okefenokee Swamp
Stone Mountain Park
Providence Canyon
Radium Springs
Start your exploration of Georgia's epic natural world at the Okefenokee Swamp. At almost half a million acres, it is considered to be the largest swamp in the US. Continue Northwest where you can make stops in Savannah, Tallulah Gorge State Park and Amicalola Falls State Park. Your next stop will be Stone Mountain Park.
There you'll find a beautiful large lake and picturesque views. Head South to Providence Canyon. Providence Canyon is a soft-walled canyon made of red clay and loam and it makes you feel like you've stepped into a mini Grand Canyon. Finish your road trip at Radium Springs. There you can look into crystal clear water and explore the landscape.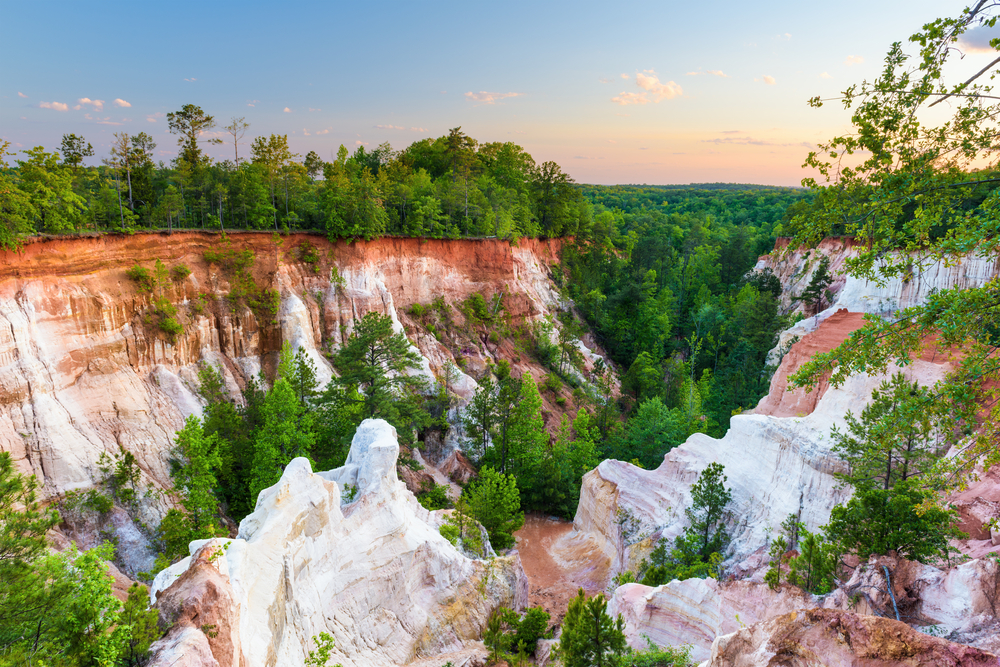 Abandoned Places Road Trip
Highlights
Dungeness Ruins
Harville House
Atlanta Prison Farm
New Manchester Manufacturing Company
Some of the places on this list are also awesome stops if you want to do the Haunted Georgia road trip at the same time. Start out at the Dungeness Ruins in St. Marys. There you can walk amongst the ruins of a once beautiful mansion. From there, travel to the Harville House. The Harville House is a beautiful abandoned mansion hidden on Harville Road.
Next, you'll venture into Atlanta to take a look at the Atlanta Prison Farm. The Prison Farm is a bunch of abandoned warehouses on private property, so you'll have to legally admire it from afar. But the buildings are covered in unique graffiti and overgrown plants. End your trip at the New Manchester Manufacturing Company to view the pre-Civil War cotton Mill that burned down shortly after the Civil War.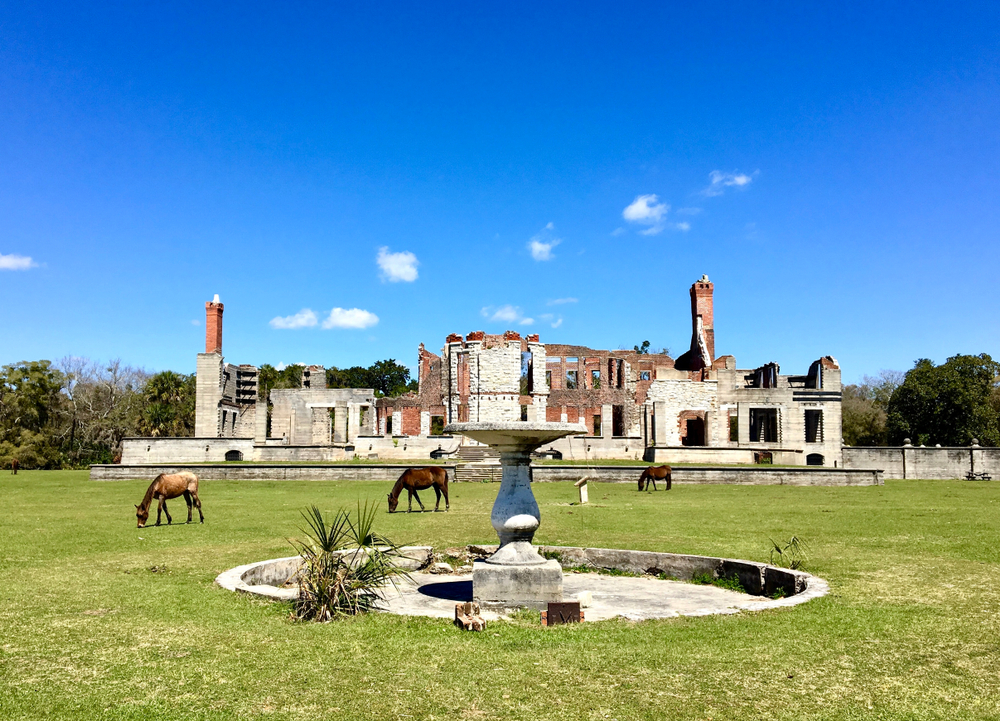 Cherry Blossoms from Macon to Atlanta
Highlights
Macon International Cherry Blossom Festival
Waddell Barnes Botanical Gardens
Conyers Cherry Blossom Festival
the Governors Mansion
If you want to experience Cherry Blossom season in Georgia, you're going to want to spend most of your time in Macon. The city of Macon hosts an International Cherry Blossom Festival every year. It is also home to the Waddell Barnes Botanical Gardens where you can view Cherry Blossoms during blooming season.
Outside of Macon, you'll want to travel to Conyers. Conyers is another city in Georgia that hosts a Cherry Blossom Festival. It's not as big as Macon's, but its still a must attend for any Cherry Blossom lover. Finish your tour of Georgia's Cherry Blossoms at the Governor's Mansion in Atlanta.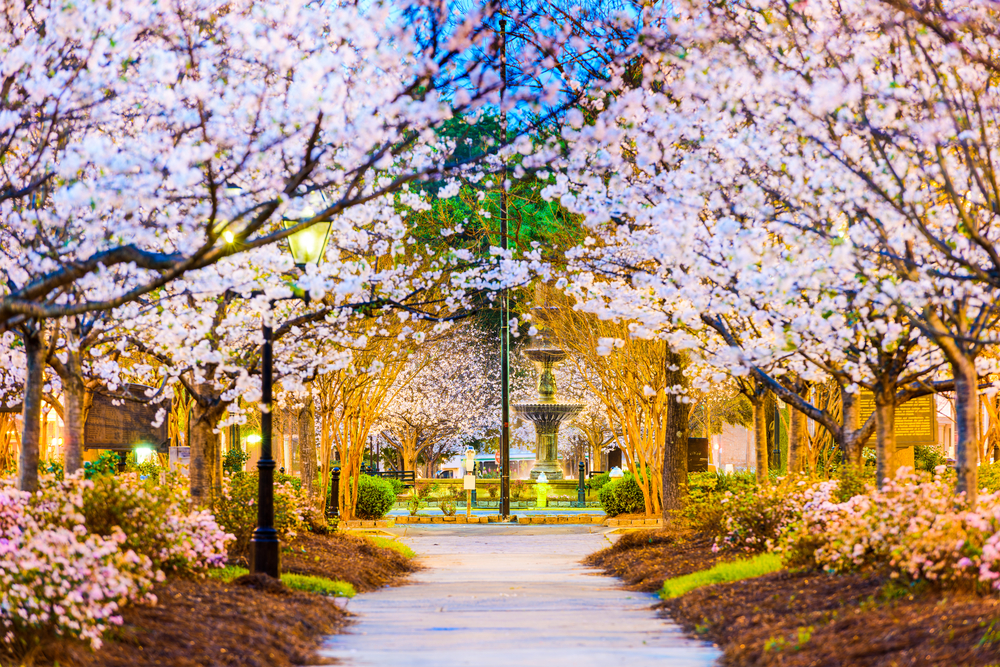 Georgia's Fall Foliage Road Trip
Highlights
Cloudland Canyon State Park
Vogel State Park
Moccasin Creek State Park
Black Rock Mountain State Park
Georgia in the Fall is a beautiful time to visit. If you want to drive around looking at Fall foliage, start your road trip at Cloudland Canyon State Park. Cloudland Canyon is one of the biggest State Parks in Georgia and has plenty of vantage points to allow you to enjoy the foliage. Continue on to Vogel State Park where you can admire the beautiful Fall colors against the lake.
From there head to Moccasin Creek State Park. It is one of the smaller State Parks in Georgia, but it has some beautiful views. You'll be able to admire the Fall leaves against the backdrop of waterfalls, Moccasin Creek, and more. Finish your road trip at Black Rock Mountain State Park. It's the park with the highest elevation, so you'll get some amazing birds-eye views of Georgia's beautiful Fall foliage.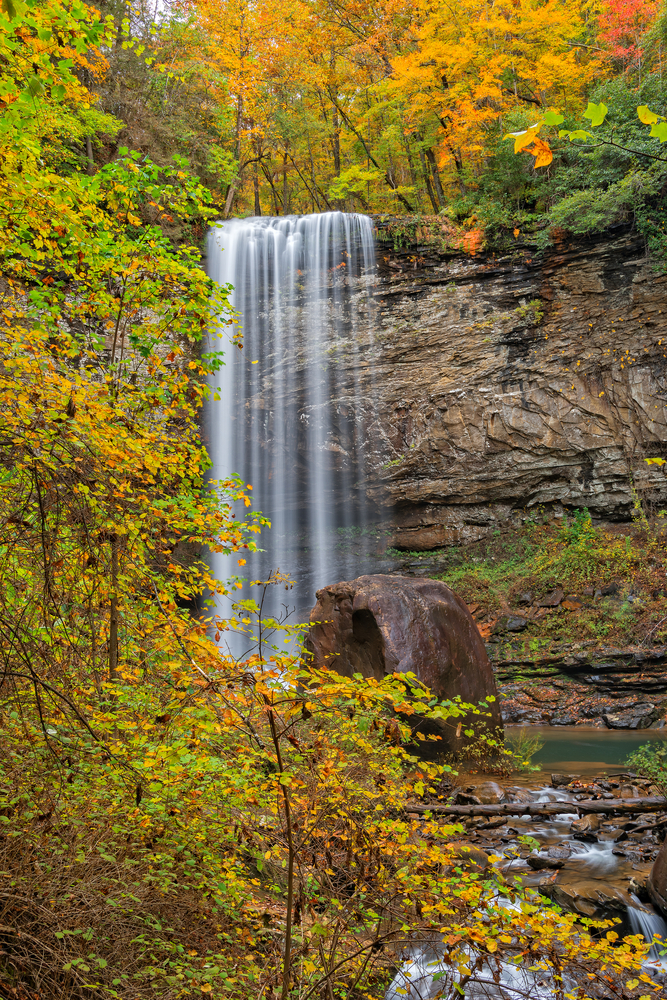 Lighthouses of Georgia
Highlights
Tybee Island Lighthouse
Cockspur Island Light
Sapelo Island Lighthouse
St. Simmons Island Lighthouse
There are four lighthouse in Georgia, and on this road trip in Georgia you'll get to see them all. In Northern Georgia, you'll start your journey at the Tybee Island Lighthouse. It is near Savannah and is one of the most popular lighthouses to visit in Georgia. Continue South to the Cockspur Island Light. It's the smallest lighthouse in Georgia and it's unique because it sits alone in the water.
From there, head to the Sapelo Island Lighthouse. It is a classic red and white stripped lighthouse and is actually the oldest brick lighthouse. End your trip on the Southern tip of St. Simmons Island. There you'll find the large white stone lighthouse that was used during the Civil War, and after being burned down was rebuilt.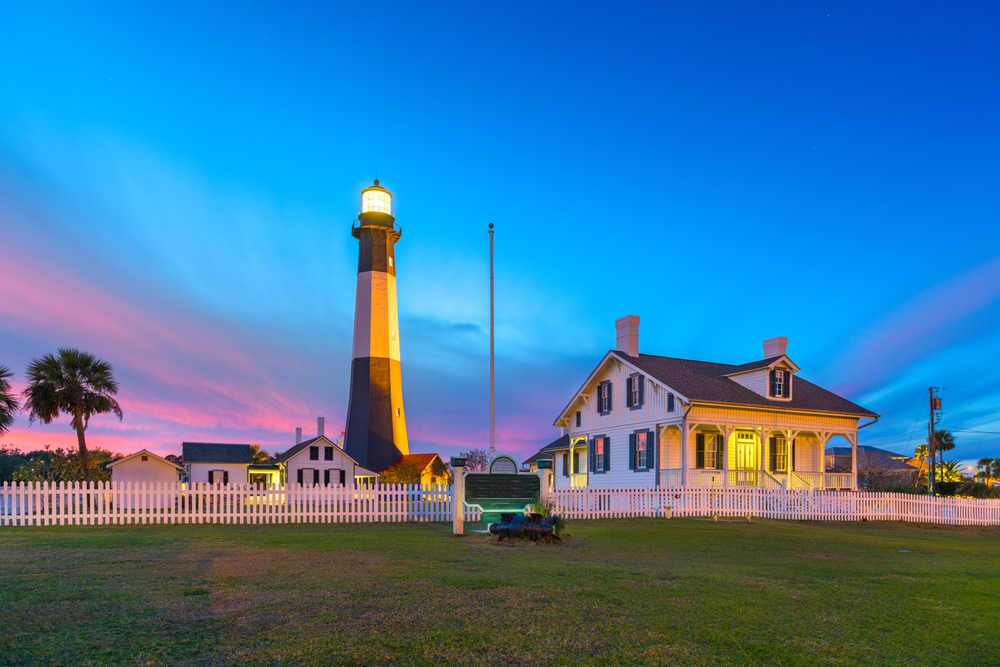 Georgia's Antebellum Trail
Highlights
T.R.R. Cobb House, Athens
Eagle Tavern Museum, Watkinsville
Heritage Hall, Madison
Hay House, Macon
For lovers of Antebellum Architecture, the Antebellum Trail is one of the best weekend road trips through Georgia. You'll start your journey at the charmingly pink T.R.R Cobb House in Athens. It was once home to one of the authors of the Confederate Constitution. Next, learn a bit of history at the Eagle Tavern Museum in Watkinsville. Built in the 1700's, visitors can experience what life would have been like in Watkinsville.
Continue on to Heritage Hall in Madison. It is one of the finest Antebellum homes in Georgia from a time when cotton made slave owners wealthy. Now, you can tour the home and learn about it's famous owners and the slaves who built it. Finish your road trip through Georgia's Antebellum architecture at the Hay House. It is a beautiful Italian Renaissance Revival mansion in Macon and available for tours.
Georgia Foodies Road Trip
Highlights
Big Pie in the Sky, Kennesaw
Heirloom Market BBQ, Atlanta
Sublime Donuts, Atlanta
The Crab Shack, Tybee Island
You'll start your foodie journey in Northern Georgia at the Big Pie in the Sky in Kennesaw. There you can take on the challenge to devour their famous 11 pound pizza. Next, head to Atlanta where you'll find the next two ultimate foodie destinations.
The Heirloom Market BBQ is famous for its combination of Texas-style and Korean BBQ. It is a one-of-a-kind BBQ spot that you must visit in Atlanta. Next head to Sublime Donuts where you can enjoy unique donut flavors and sweets. Finish your foodie road trip on the coast at Tybee Island. There, dig into a classic Southern seafood feast.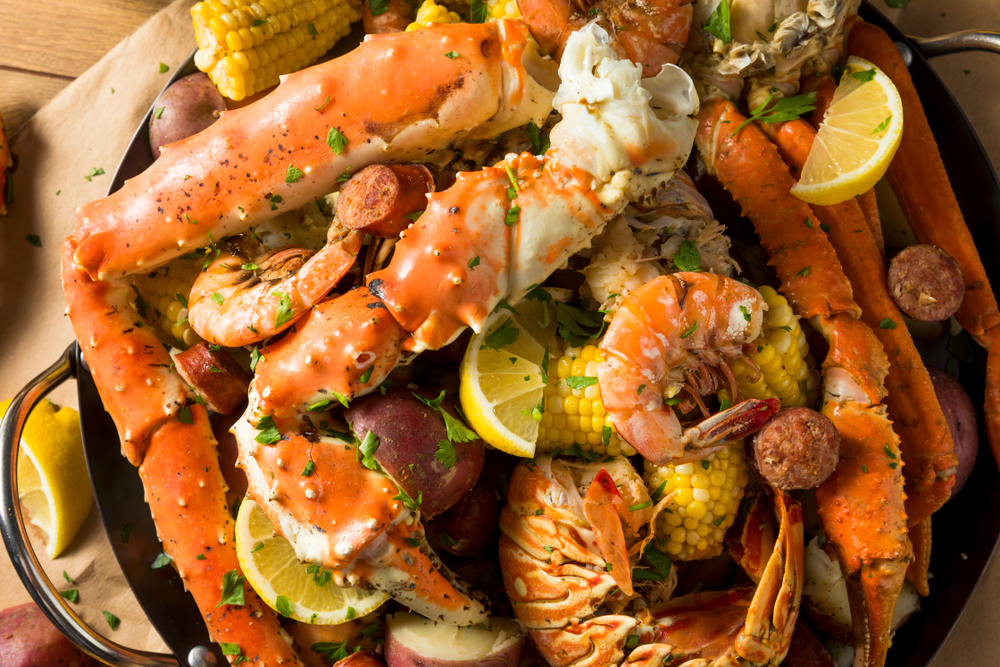 The Georgia Film Enthusiast Road Trip
Highlights
Atlanta
Crawfordville
Monticello
Savannah
In recent years Georgia has become the Hollywood of the East Coast. It is a popular filming location for so many production studios, and even Marvel films have been made there. Start your journey through the stars in North Georgia in Atlanta. This is one of the biggest spots for filming in Georgia and has been the backdrop of movies from 'Driving Miss Daisy' to the 'Blind Side'.
Next head to Crawfordville where you can reenact scenes from 'Sweet Home Alabama' and check out the Taliaferro County Historical Society's exhibits on local filmmaking. Continue on to the small town of Monticello where movies like 'Fried Green Tomatoes' filmed in the Whistle Stop Cafe. Finish your film tour in Savannah. Savannah is one of the most popular filmmaking destinations and has been the backdrop of over 85 films, from 'Forest Gump' to 'X Men: First Class'.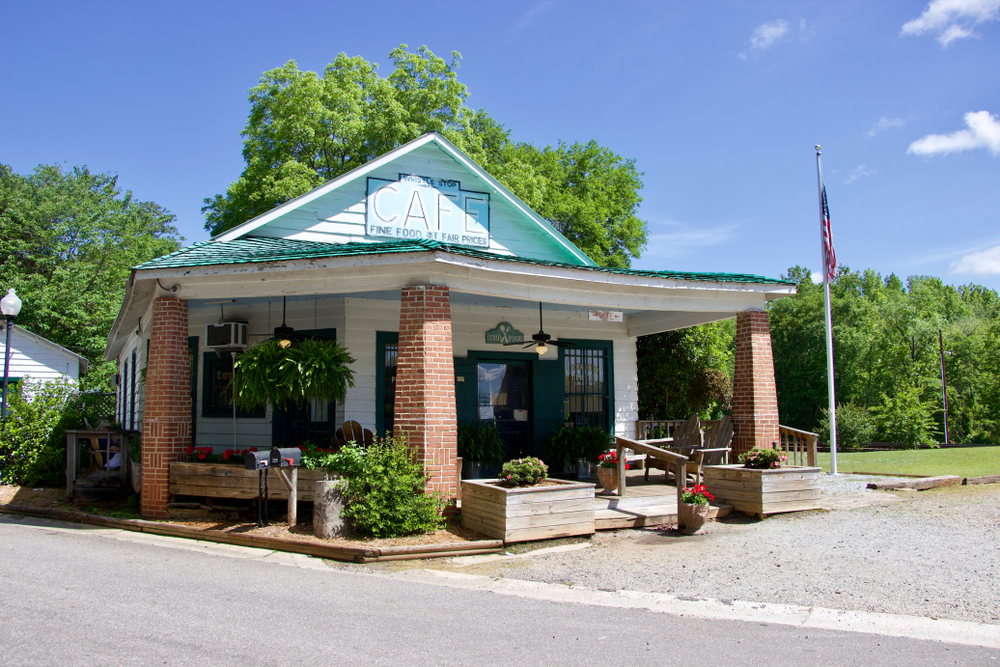 Have you explored any of these fun Georgia road trips? If not, you definitely want to make sure you add one, or even a few, to your Georgia travel bucket list. If you have gone on one of these awesome road trips, we'd love to hear about it in the comments!