There are so many wonderful reasons to love the South, so to experience them all, it's time to hit the road for some Southern Road Trips. With miles of coastline, mountain ranges, and iconic culture, there's so much to see, do, and taste.
Sure, you can hop on a plane and visit city to city. But you'd be robbing yourself of some of the most picturesque landscapes that the USA has to offer. Let's not forget that due to current circumstances, flying looks less and less appealing to many.
More and more people are abandoning air travel for hitting the open road. Whether it be traveling by car and sleeping in cozy AirBnbs or packing up an RV and sleeping under the stars in open nature, this is the perfect time to take a road trip.
Not only will a road trip keep you safe and socially distanced, you'll get a real sense of the lands that warm the hearts, smiles, and delicious meals the South has to offer. Here are our favorite Southern road trips that won't disappoint.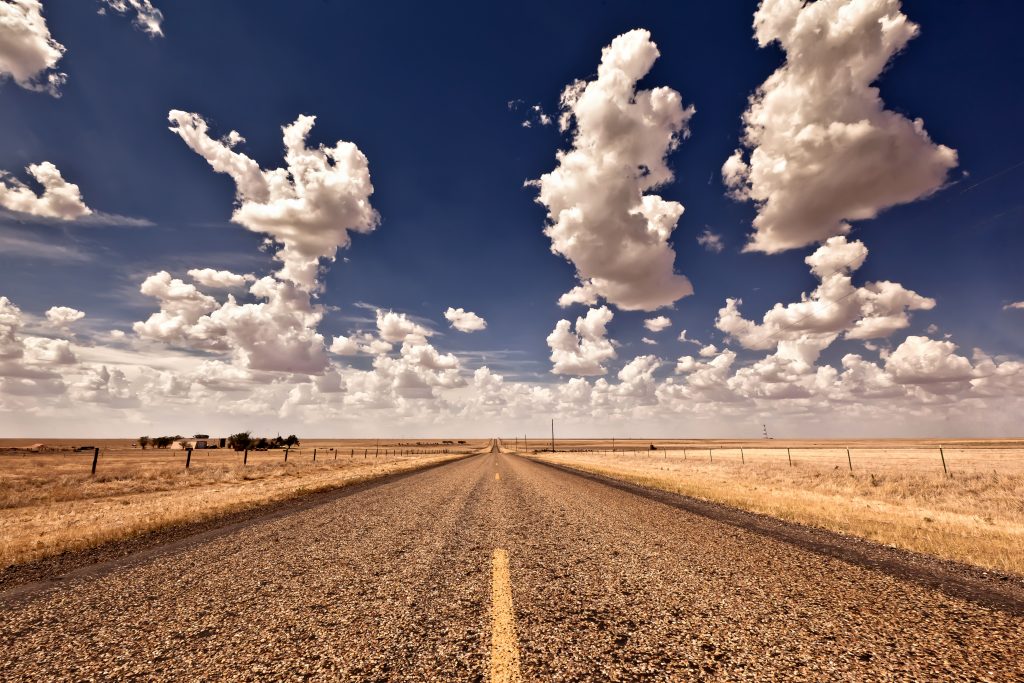 15 Fun Southern USA Road Trips For Your Bucket List
Football Championship Tour (Alabama)
Highlights
Jordan-Hare Museum
Toomer's Corner
Bryant-Denny Stadium
Alabama Sports Hall of Fame
While college sports are popular all over the United States, nobody loves their football quite like Alabama. Of all the Southern road trips, this trek is perfect for college football fans. We won't judge who you're rooting for!
Start in Auburn, home of the Tigers. On the Auburn University campus, you can visit the Jordan-Hare stadium. 75,000 season tickets have been sold every season for the past 18 years!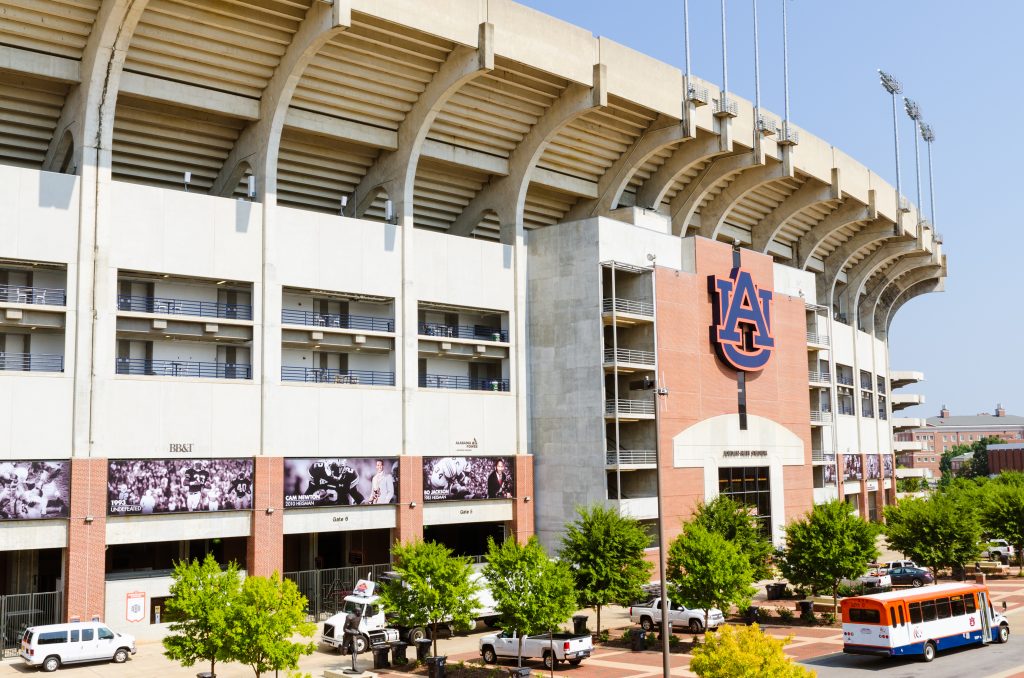 Don't forget to visit the celebration spot of Auburn sports victories. At the corner of College Street and Magnolia Avenue, you can see where students "roll Toomer's Corner." Then grab a shake at Toomer's Drugs, an old fashioned soda fountain!
Then head west to the University of Alabama in Tuscaloosa, home of the Crimson Tide. Walk in Bryant-Denny Stadium, where many legendary victories have taken place. A few blocks over, you can see Bama's $30,000 replica of their Rose Bowl trophy!
Finally, head to the north to Birmingham. Spend a couple hours in the Alabama Sports Hall of Fame. You'll also notice the headquarters of the Southeastern Conference across the street!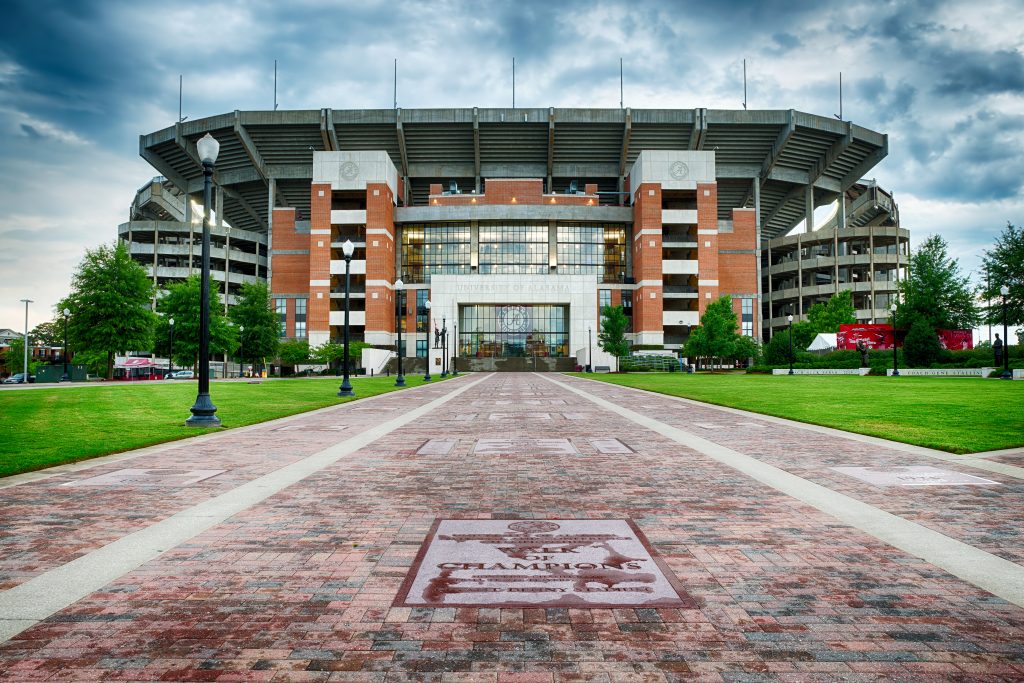 Sunken Lands Cultural Roadway (Arkansas)
Highlights
Southern Tenant Farmers Museum
Boyhood home of Johnny Cash
Hampson Archeological Museum State Park
One of the best road trips in the South is to take the Sunken Lands Cultural Roadway in Arkansas. Normally used for the Tour duh Sunken Lands Cultural Bike Ride, it's one of the best Southern road trips because of the stopovers in small towns.
Start in Tyronza where you can visit the Southern Tenant Farmers Museum. Then head uptown to see the Marked Tree. From there, keep on to Lepanto, where you can see "A Painted House," featured in the TV movie based on the novel by John Grisham.
Next up, it's Dyess, where you can see the boyhood home of Johnny Cash. Tours can take you through the home, restored with the help of Cash's two youngest siblings. The home and gravel path leading to it were used in the movie, Walk The Line.
After that, move onto Wilson. Here at Hampson Archeological Museum State Park, you can explore the excavated ruins of the Nodena Native American Village. Finally, you'll circle back to where you started in Tyronza.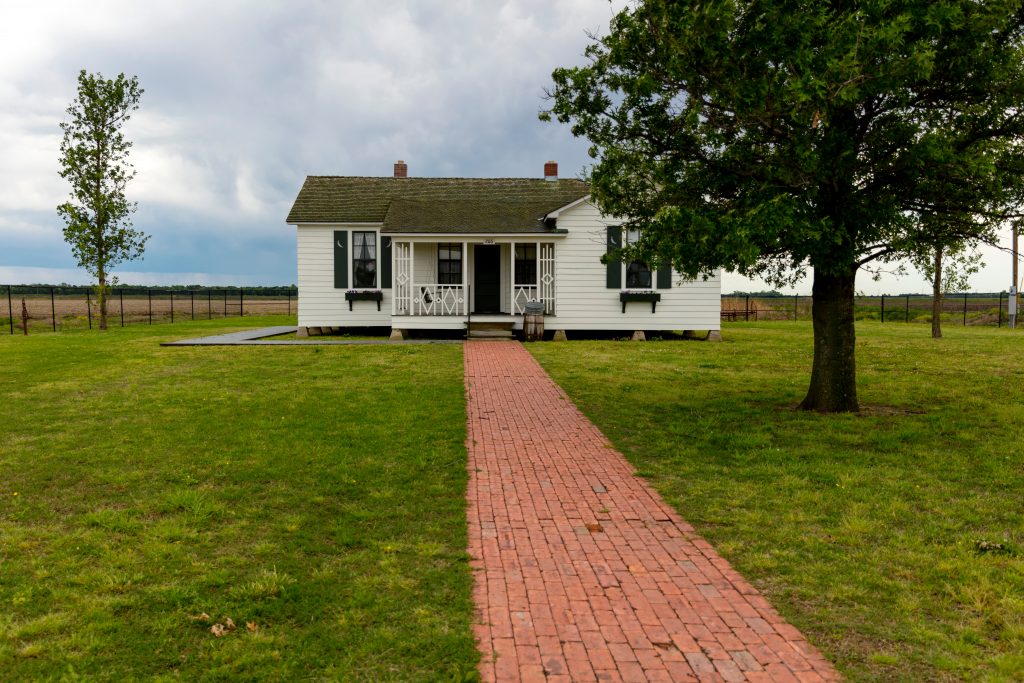 Natural Springs Road Trip (Florida)
Highlights
Ginnie Springs
Devil's Den
Rainbow Springs
Ichetucknee Springs
A road trip in Florida to visit the natural springs can be perfect for summer or fall! The 72 degree waters will cool you down during the hottest summer day. During the winter, manatees migrate to the springs to keep warm.
Start your tour in Weeki Wachee to watch mermaids swim in the spring waters before heading north on US 19 to Crystal River. If you time it right, you can attend their Manatee Festival!
Take US-41 to get to Rainbow Springs State Park, which actually has six waterfalls! Then hop back on US-41 to head north to Devil's Den, a diver's haven!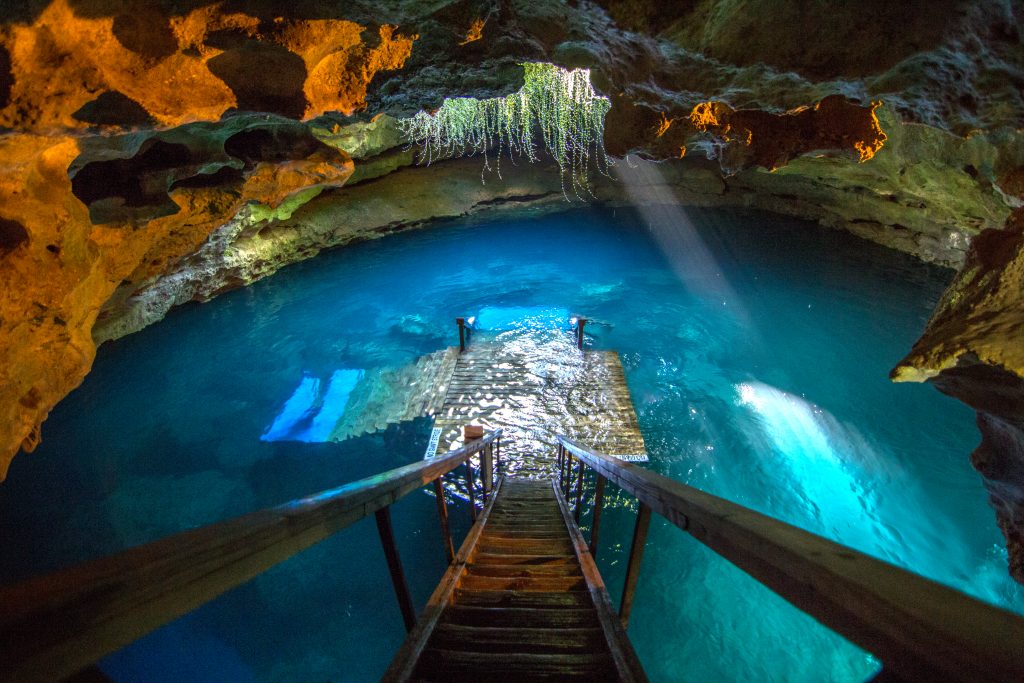 Get back on, you guessed it, US-41 and keep going north and you'll hit three springs grouped very close together! Take your pick between Gilchrist Blue Springs, Ginnie Springs, or Ichetucknee Springs. Or visit them all!
End your journey by driving north for just another hour and you'll reach Madison Blue Springs, where you can swim and relax as your final reward!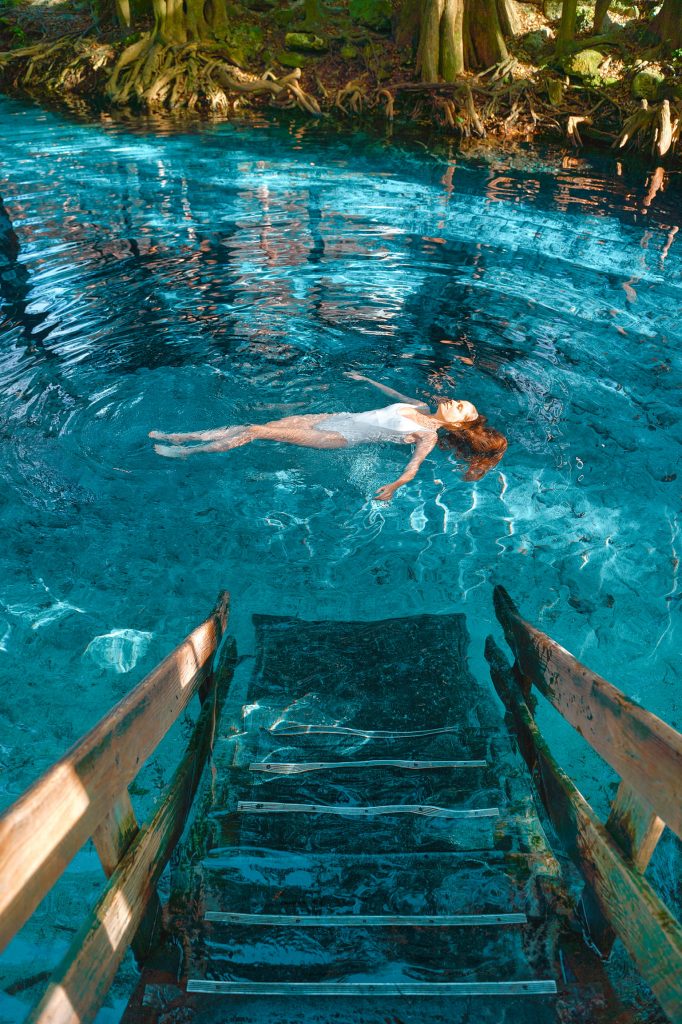 Gulf Coast Road Trip (Florida to Texas)
Highlights
Panama City Beach
Gulf State Park
Rutherford Beach
Biloxi Beach
Rockport Beach
The Gulf of Mexico has some truly magical beaches, some rated the best in the country and even the world! Of all the Southern road trips, this one will take you through the best beaches on the Gulf Coast from Florida to Texas.
You'll start in the Florida Panhandle, in Panama City. The beach here is a Spring Break destination, but can be family-friendly if you visit during any other time of the year.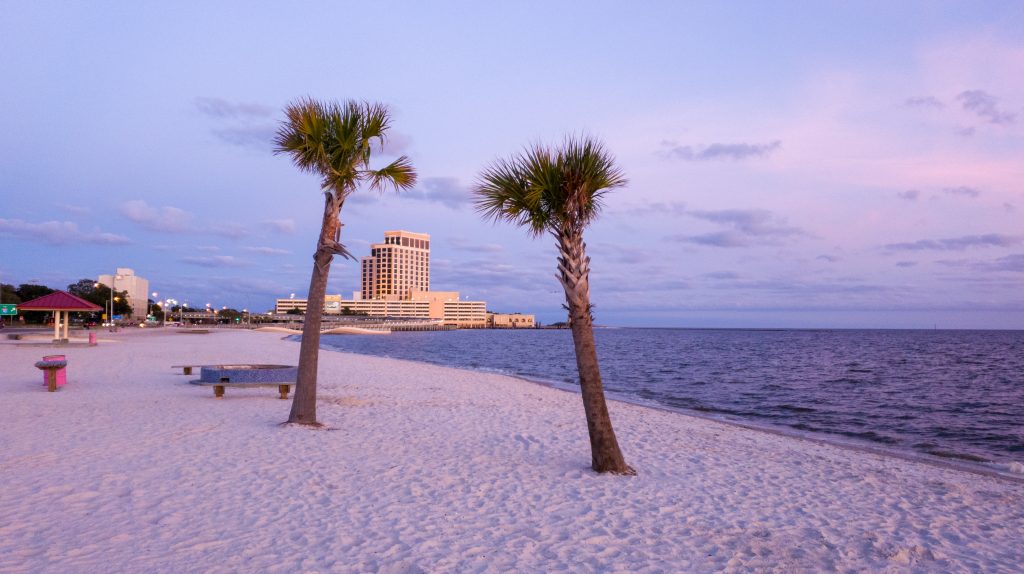 Heading west to Alabama, you'll then hit Gulf State Park with pristine white sands. Mississippi and Louisiana have Rutherford Beach and Biloxi Beach, respectively. You'll want to stick around these parts for a while to experience the cuisine!
Biloxi is also home to some of the best Resorts In Mississippi, including beachfront ones!
Finally, you'll land in Texas at the number one beach in the Lone Star State, Rockport Beach. A clean cresent of beach, you'll find shallow waters and calm waves, perfect for families with small children!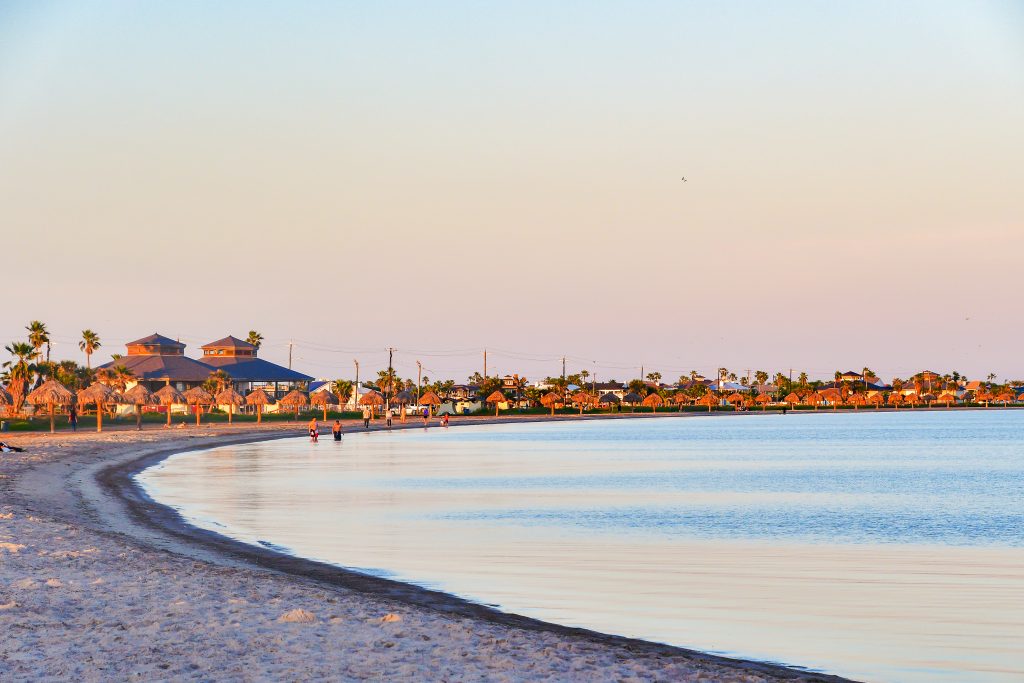 Chattahoochee Mountains Road Trip (Georgia)
Highlights
Amicalola Falls
Blue Ridge
Wolf Mountain Vineyards
Apple Alley
This deep South road trip takes you in a loop around the Chattahoochee National Forest. These mountains were the site of America's first major gold strike and continue to enrich the area with its unique cultural riches. Of all the Southern road trips, this one is perfect for the fall!
Start in Dahlonega, where you can visit the Gold Museum. You can see gold pans, tin signs and other treasures at the General Store. And don't forget to grab some Outlaw Jerky & Trail Grub for the road! Make sure to check out some of the Best Things To Do In Dahlonega!
Stop off at the Wolf Mountain Vineyards, where you can dine on wild game with red wine with an unbeatable view from the mountaintop operation. Then head to the northwest to reach downtown Blue Ridge.
A favorite high-altitude retreat, Blue Ridge's quaint downtown is full of bed and breakfasts and charming shops on Main Street to keep you busy and rested. If you visit during October through November, take a Fall Foliage Excursion on the Blue Ridge Scenic Railway!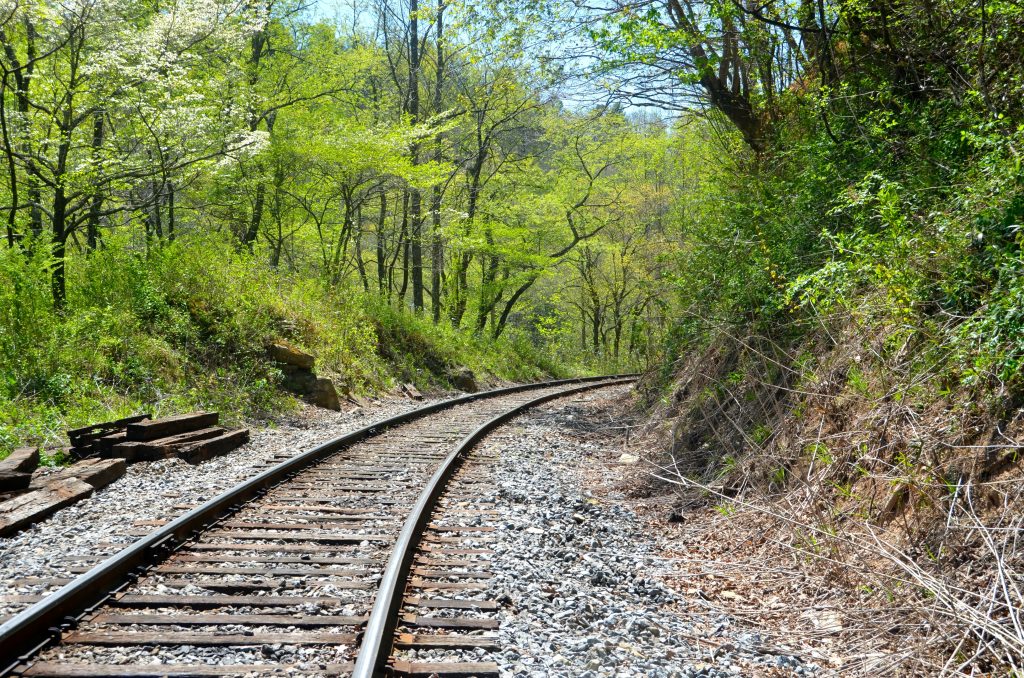 Head southwest to Ellijay to reach a ten-mile stretch of HWY 52 to find seven apple houses. Hit up several along the way and indulge in fritters, cider slushies, applesauce, chutney, and more! Make sure to bring a basket or bushel home for your friends!
Finally, end your trip at Amicalola Falls, the tallest waterfall in the south. Hikers will enjoy the challenging paths and staircases to the cascade, but there are other easier to reach observation areas! The falls are also adjacent to the Appalachian Trail, if you're so inclined.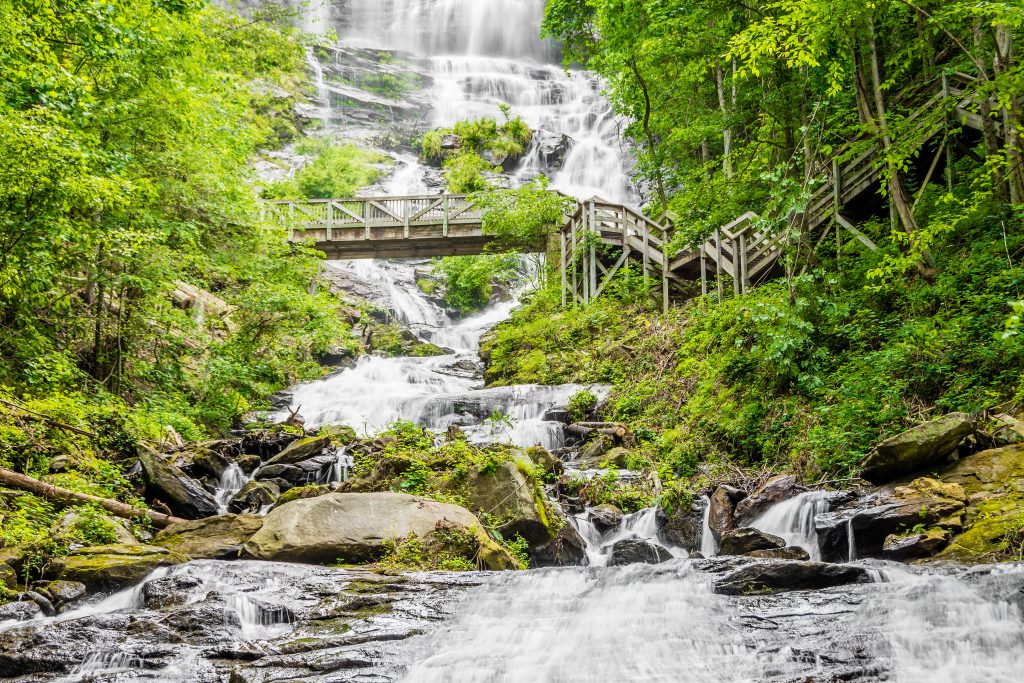 Bourbon Trail Road Trip (Kentucky)
Highlights
Woodford Reserve Distillery
Wild Turkey Distillery
Lexington Brewing Distilling Company
Maker's Mark Distillery
There's a reason bourbon comes from Kentucky. The limestone-filtered water just makes it taste better. Of all the Southern road trips, the Bourbon Trail will explore Kentucky's deep passion for creating America's bourbon.
Begin in Louisville at the Evan Williams Bourbon Experience. Take the full tour of the distillery which ends of course in a free tasting. If you're so inclined, you can stop off at the Louisville Slugger Museum afterward, to see where professional baseball bats are made!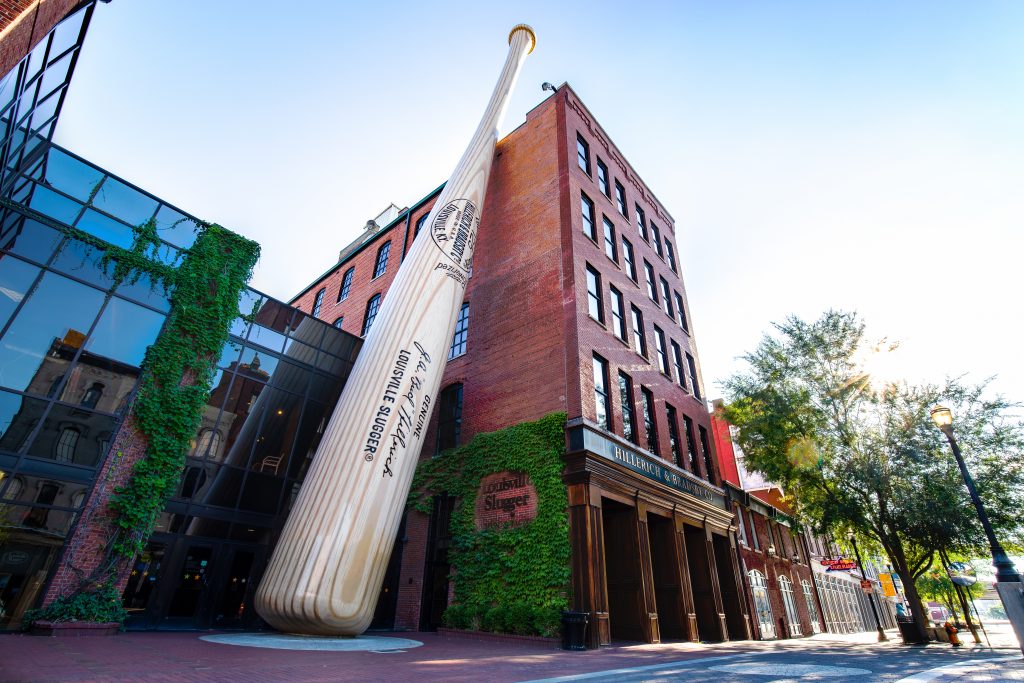 Then head to Versailles to see the Woodford Reserve Distillery. After seeing the still, the warehouse, and the bottling process, grab a bite to eat in the cafe. Hop across town to the Wild Turkey Distillery, which has been making bourbon since 1869.
Afterwards, head to Lexington, home to Lexington Brewing and Distilling Company and Barrel House Distillery. Lexington Brewing also brews a delicious beer while Barrel House creates moonshine, vodka, and rum.
Finally, end your bourbon conquest in Loretto at the Maker's Mark Distillery. Arguably the most famous in the state, a tour will afford you the opportunity to dip your own bottle in their iconic red wax.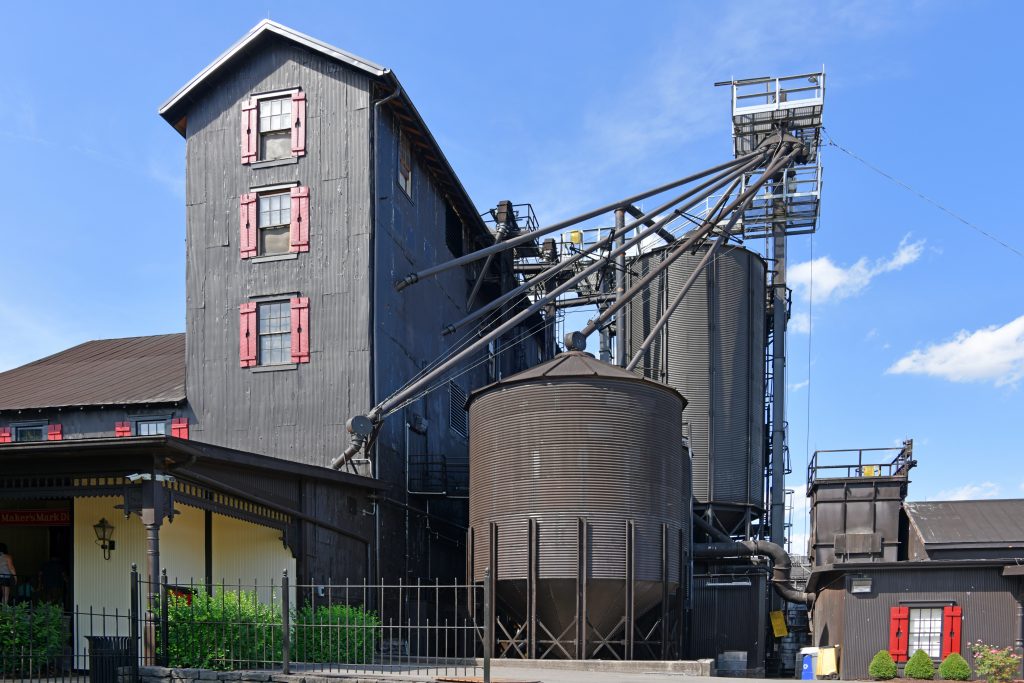 Everglades Road Trip (Florida)
Highlights
Anhinga Trail
Nine Mile Pond
Mahogany Hammock Trail
Pa-Hay-Okee Overlook
The Everglades National Park is a gigantic place to explore. It's hard to know where to start! Luckily, this Southern road trip through the park will allow you to experience a little bit of everything the park has to offer.
Enter the park from the southernmost entrance of the three off of the Ingraham Highway. Here you'll start your journey at the Coe Visitor Center. As you start driving, right off the bat, you'll have your pick between the Anhinga Trail or the Gumbo Limbo Trail, some of the best hikes in Florida.
The road continues through the Pinelands and into the Dwarf Cypress Forest whose leaves actually change during fall in Florida! After passing Rock Reef Pass, stop at Pa-Hay-Okee Overlook. From the elevated platform, you'll have the best views of the enormous sawgrass prairies.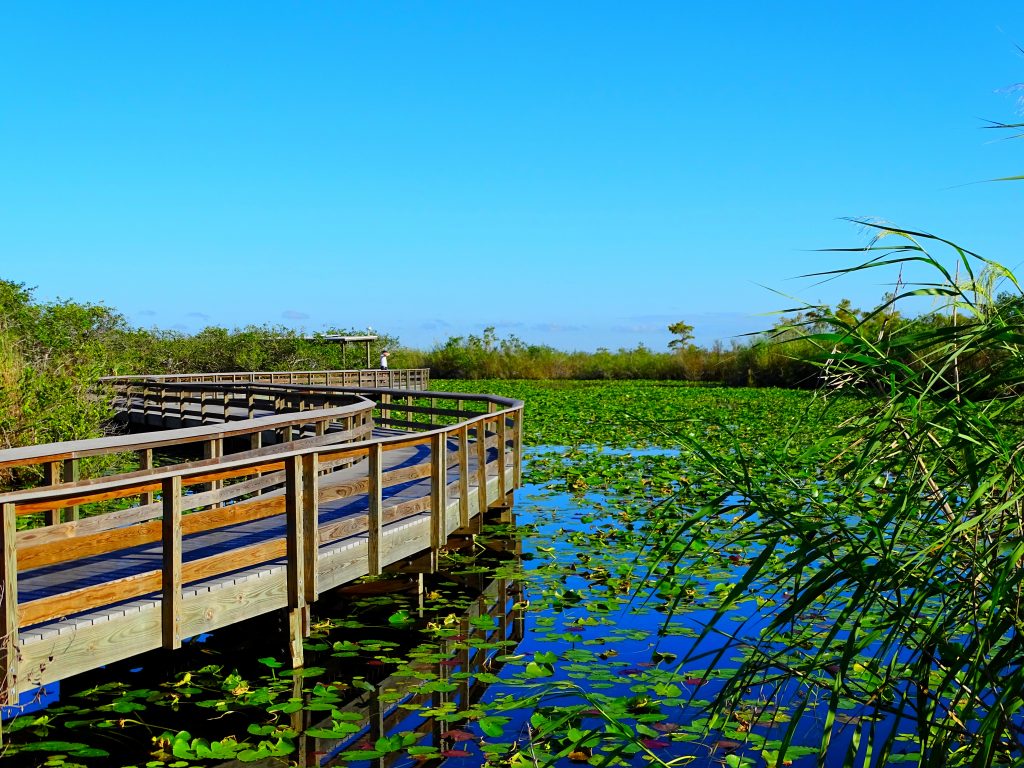 Cajun Country Road Trip (Louisiana)
Highlights
Lake Martin
Lake Fausse Point State Park
Tabasco Factory
Lafayette
If your Southern road trips have you all New Orleans-ed out, then this will be welcome news. Louisiana is so much more than Mardi Gras, and a tour through the Acadiana region will immerse you in Cajun Country!
Start in Lake Martin to get a taste of wild Louisiana. Take a swamp tour in an airboat to wind through the cypress trees draped with Spanish moss. You'll see turtles, egrets, herons, spoonbills, and baby owls. Don't get too close to the gators!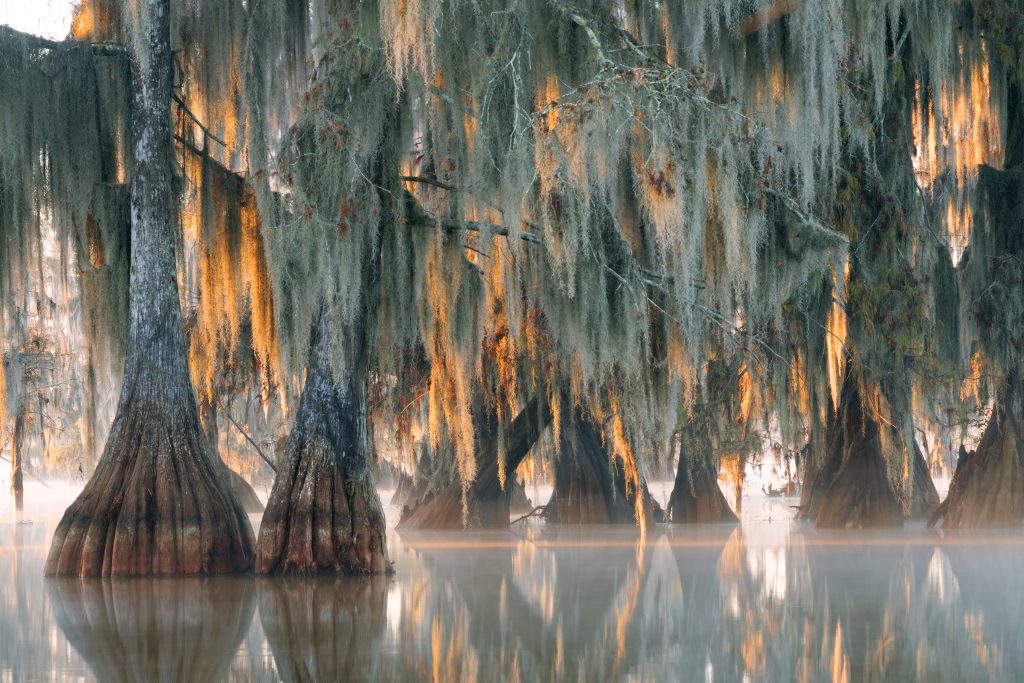 Then head over to St. Martinville to explore Louisiana on your own! Lake Fausse Pointe State Park offers hiking, fishing, and birding opportunities. There are also cabins and campgrounds, so spend a night in the wilderness!
Hot sauce fans, rejoice! Next up is the Tabasco Factory in Avery Island! The McIlhenny Company will give you a tour and you can pick up souvenirs! Visit Jungle Gardens to see botanical gardens or consider taking a plantation tour while in Avery Island.
Finish your trip in Lafayette, full of Creole and Cajun cuisine! Make sure to try all the regional specialties, including blackened fish, shrimp Creole, gumbo, fried shellfish, and even fried alligator!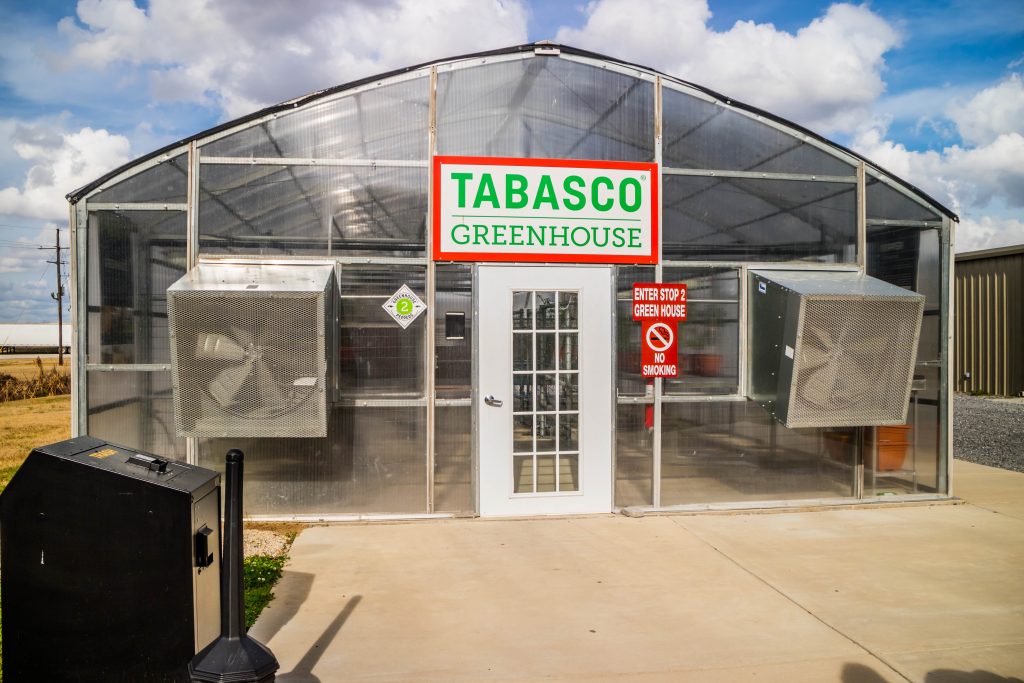 Waterfall Road Trip (Florida and Georgia)
Highlights
Falling Waters State Park
Rainbow Springs
Big Shoals State Park
Devil's Millhopper Geological State Park
Amicalola Falls
Florida does in fact have waterfalls! Not something you see every day! On this Florida road trip, you'll discover that the best sound is that of a waterfall crashing down in front of you!
Start in Chipley in the Panhandle with a bang. Falling Waters State Park is home to the largest of Florida's waterfalls at 73 feet high! From there, head to Bristol to get to Torreya State Park. Consider skipping this waterfall if you're not a strong hiker.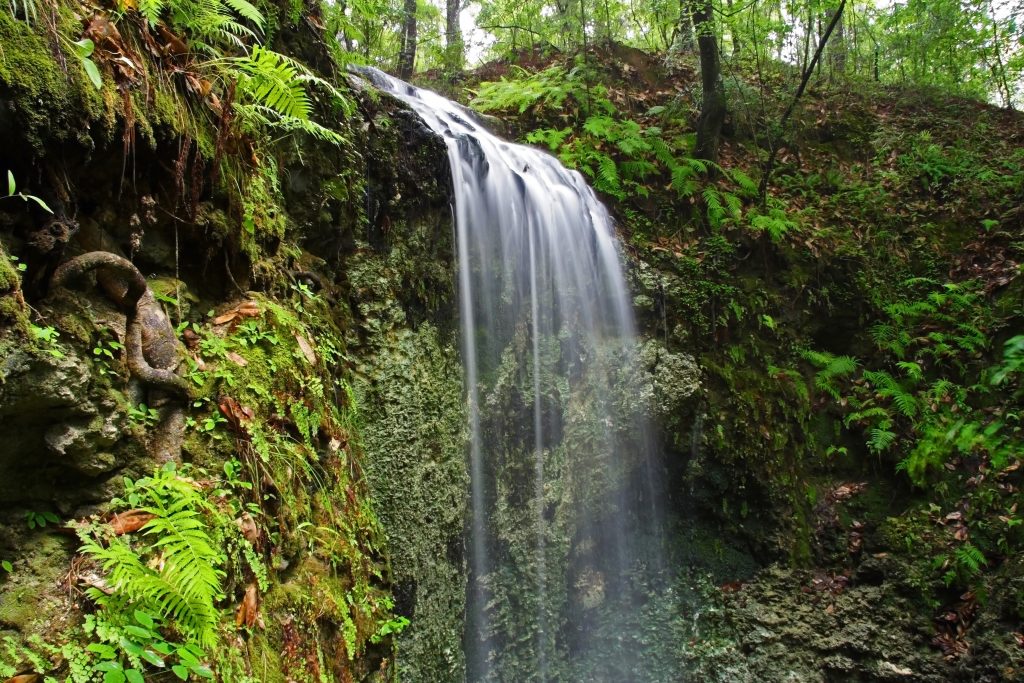 Afterward, the next three waterfalls are thankfully close together. First see the "Disappearing" Waterfall at Camp Branch Conservation Area. Then head to Big Shoals State Park, which also offers river rafting! Just to the south is Falling Creek Falls.
As you head south to Gainesville, you'll reach Devil's Millhopper Geological State Park. Here the waterfall was created by a series of sinkholes. You can even stand inside of the sinkhole right next to the waterfall!
Take a refreshing reward at Rainbow Springs State Park in Dunnellon just outside of Ocala. Here, you'll get not one, but six waterfalls! You can also enjoy swimming, tubing, kayaking, snorkeling, and more.
Finally, head into Georgia to hit Amicalola Falls for your final reward. Higher and taller than any of the Florida waterfalls, the towering cascade reflects rainbows in the mist, perfect for photo ops.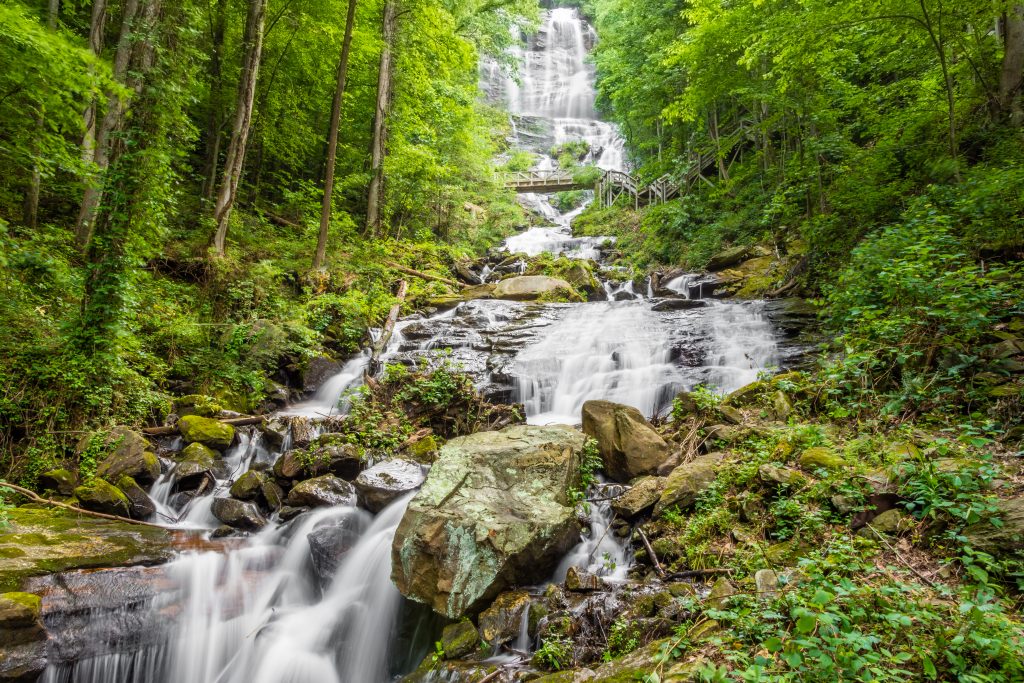 The Great River Road Trip (Minnesota to Mississippi)
Highlights
Itasca State Park
Gateway Arch
Peabody Hotel
Natchez National Historical Park
The Great River Road takes you from the head of the Mississippi River in Minnesota to its mouth in the Gulf. While it starts farther north than the rest of these Southern road trips, there's nothing stopping you from starting further down south like in Tennessee or Arkansas!
Starting in Itasca State Park in Minnesota, you can visit the headwaters of the Mississippi River. Be sure to take a picture with the sign that reads: "Here, 1,475 feet above the ocean, the mighty Mississippi begins to flow on its winding way, 2,552 miles to the Gulf of Mexico."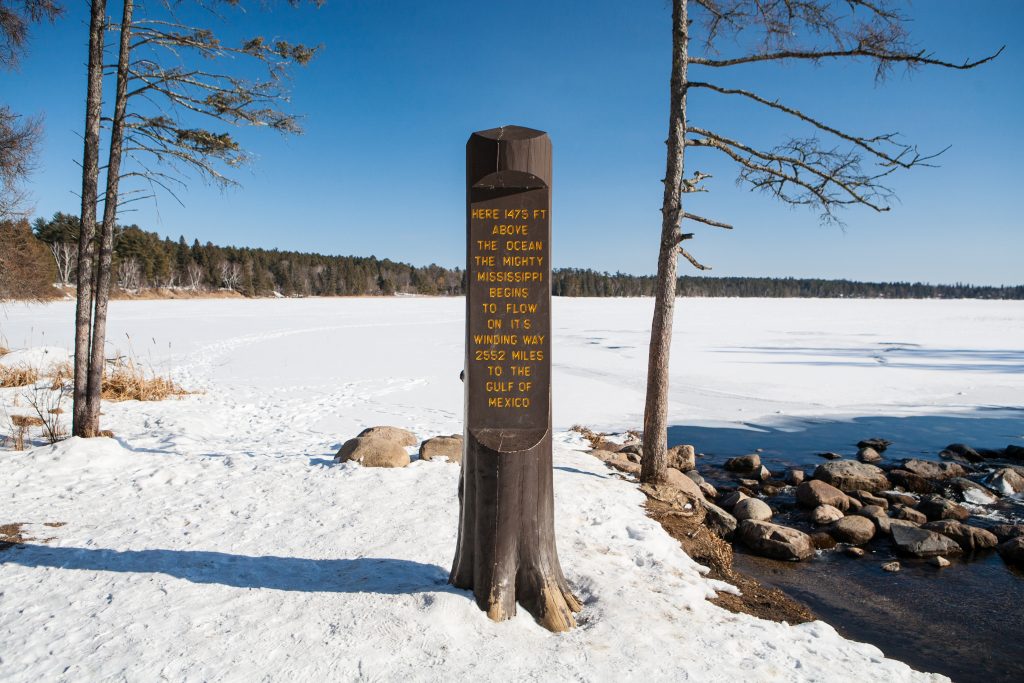 Skipping down South to Missouri, make sure to stop in St. Louis, the Gateway City! Of course, stop at the Gateway Arch with a newly finished museum. Then head to Memphis, Tennessee, the birthplace of Rock N' Roll to spend a night at the famous Peabody Hotel.
Continuing down to Mississippi, stop again in Natchez to see the Natchez National Historical Park or the Longwood mansion seen in True Blood! Then it's to the French Quarter in Louisiana for chicory coffee and beignets!
Cape Hatteras National Seashore Road Trip (North Carolina)
Highlights
Jockeys Ridge State Park
Wild Horses
Wright Brothers National Memorial
Roanoke Island
Most people think of the Smokey Mountains when they think of North Carolina. Unlike other Southern road trips, the Cape Hatteras National Seashore Road Trip will take you to little known oddities in the state's culture and history.
Start in Corolla, where you can see the Currituck Beach Lighthouse, open daily from Easter to Thanksgiving. Here, you can also see wild horses running free, or Spanish mustangs as they're known to locals.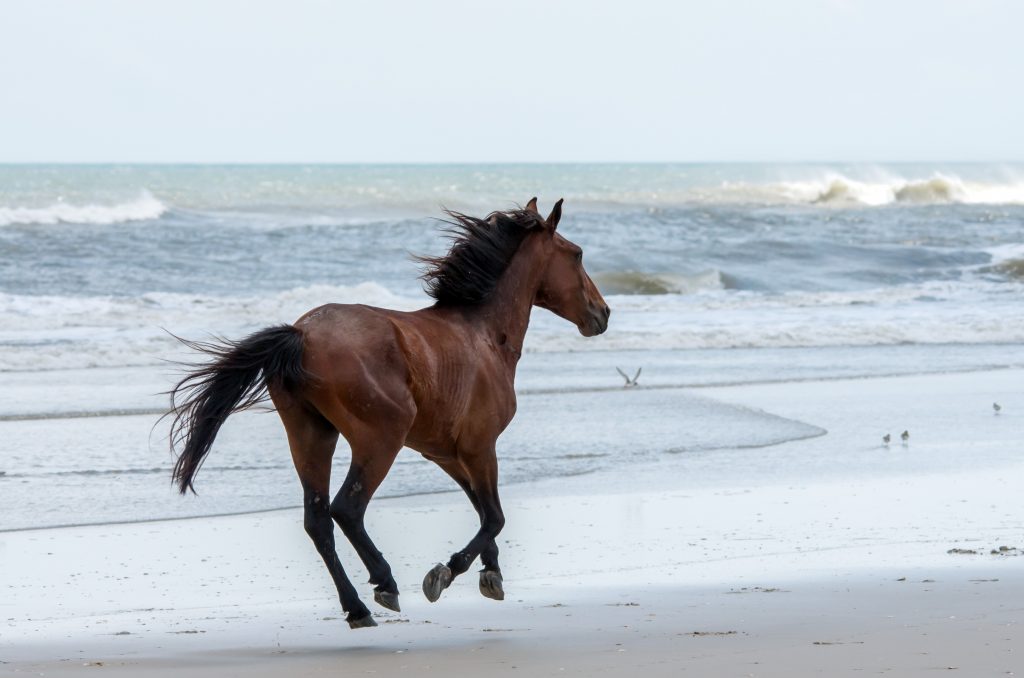 Then head down to Duck, where you can visit the Wright Brothers National Museum. On the site of their first controlled powered flight, you can see full-scale reproductions of the 1902 glider and the 1903 flying machine.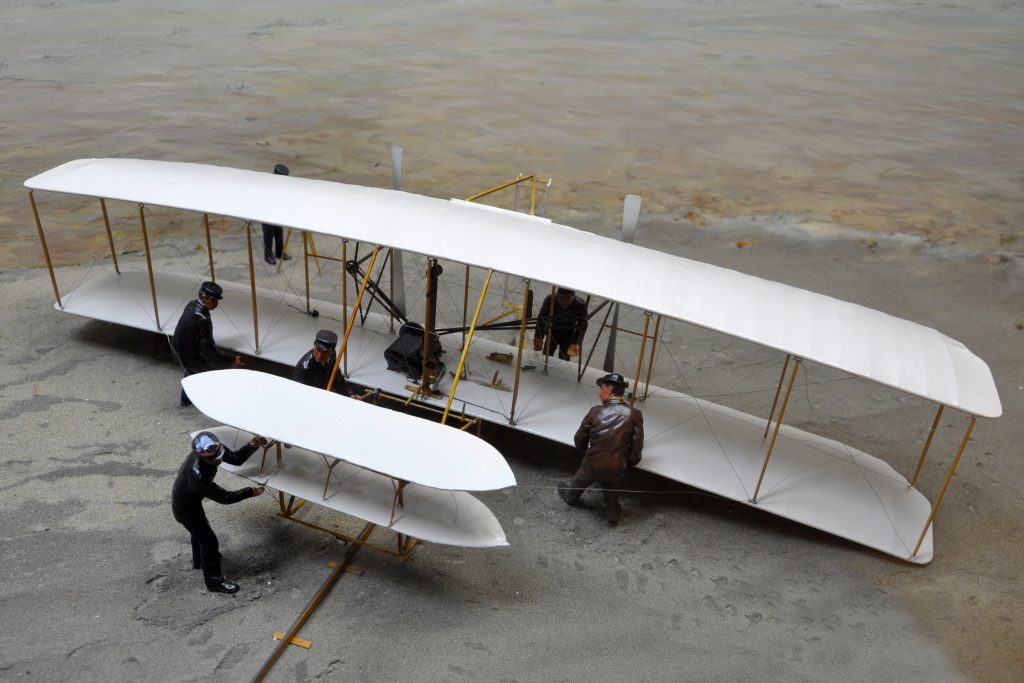 Then visit Jockey's Ridge State Park, where you can explore the highest sand dunes on the Atlantic coast. Climb up to the top to enjoy hang-gliding and sand-boarding from dizzying heights.
Finally, end your trip with some spooky North Carolina history with a visit to Roanoake Island. Although England's first settlers' mysterious disappearance is still a mystery, that didn't stop American Horror Story from speculating. Get the real story here.
Historic Plantations Road Trip (South Carolina)
Highlights
Magnolia Plantation
Middleton Place
Boone Hall
Charleston Tea Plantation
Visiting Plantations and taking tours are a sober reminder of the stains of human rights violations in American History. As hard as they are to visit, it is important to remember our mistakes so we can prevent them from happening again.
The most historic of Southern road trips begins in Charleston. Just outside on Wadmalaw Island is the Charleston Tea Plantation. The camellia plants originally planted in 1960 are now packaged by Mr. Bigelow.
Then head to the Magnolia Plantation, which is open from November to February. Down the road, you can find Drayton Hall which survived the American Revolution and the Civil War.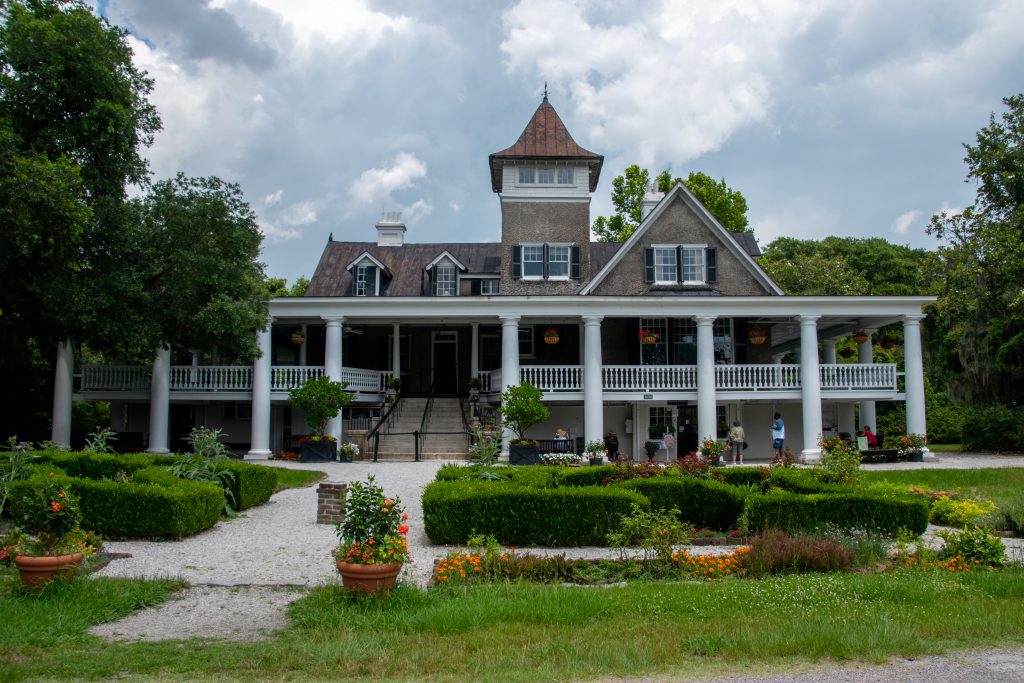 At Middleton Place, you'll learn the story of slaves on the plantation through Eliza's House. A relic of the freedmen housing, artisans perform demonstrations in period costumes as slaves.
Finally, head to Boone Hall in Mount Pleasant. Tour the large Colonial Revival mansion, slave cabins, and flower gardens. Then stroll the Avenue of Oaks, the road to the plantation with live oaks on both sides planted in 1743.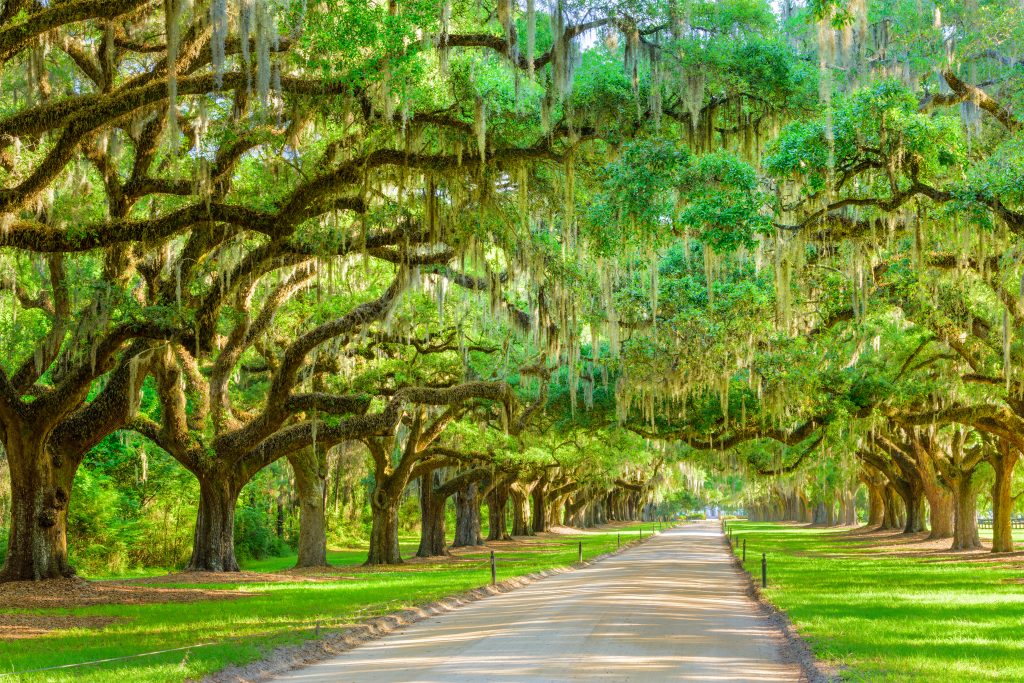 American Music Road Trip (Tennessee)
Highlights
Grand Ole Opry
Sun Studios
Beale Street
Dollywood
Perhaps the most fun of the Southern road trips, the American Music Road Trip starts in Nashville, or "Music City" with its 120+ live venues. Check out the real deal at the Grand Ole Opry, the most famous stage in Country music and even get a backstage tour!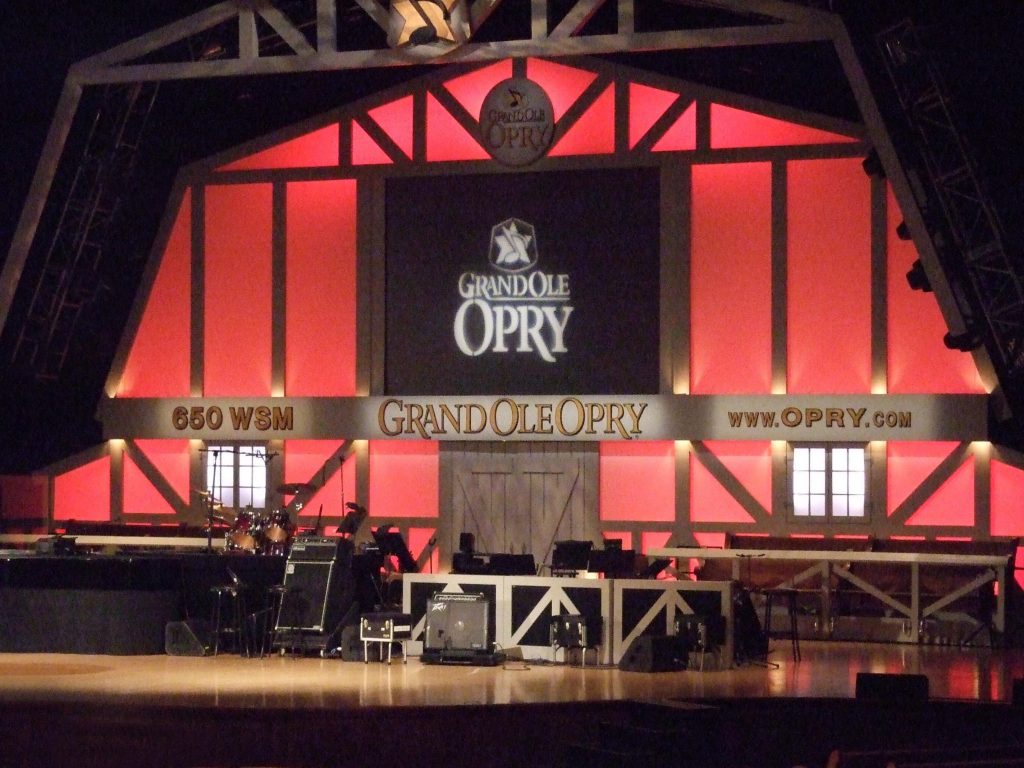 Then head southwest to Memphis to visit the Stax Museum of American Soul Music where Issac Hayes and Aretha Franklin have recorded. Down the road is Sun Studios, the birthplace of Rock N' Roll where Johnny Cash and Elvis recorded.
Stroll down Beale Street to hear current live performers before heading to Pigeon Forge to Dollywood! Co-owned by Dolly Parton herself, end your road trip with roller coasters, flume rides, and swing rides! Hit the Chasing Rainbows museum full of Parton's treasures!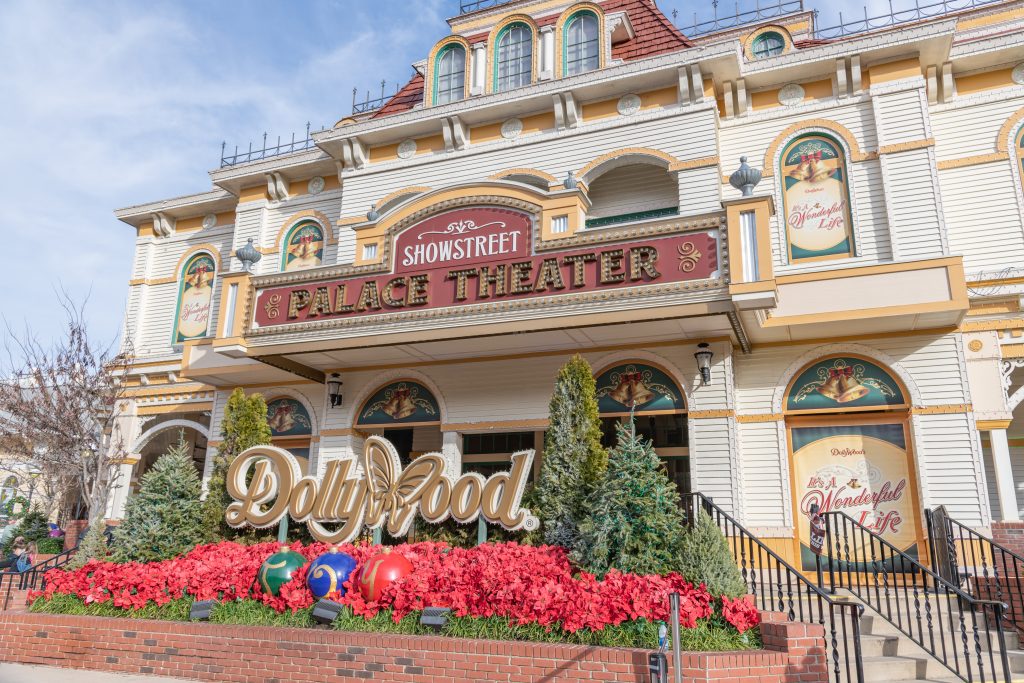 Route 66 Road Trip: Texas Edition
Highlights
Cadillac Ranch
Floating Mesa
Big Texan Steak Ranch
Route 66 ranks as one of the most famous Southern road trips. While it's long, you never have to drive the entire thing. Good thing there's plenty to do on Route 66 in the Lone Star State.
As you pass through Amarillo's Historic District, you'll find lots of quaint shops, restaurants, and amazing street art. Make sure to stop at the Cadillac Ranch, where ten Cadillacs are partially buried in the desert, covered in spray paint!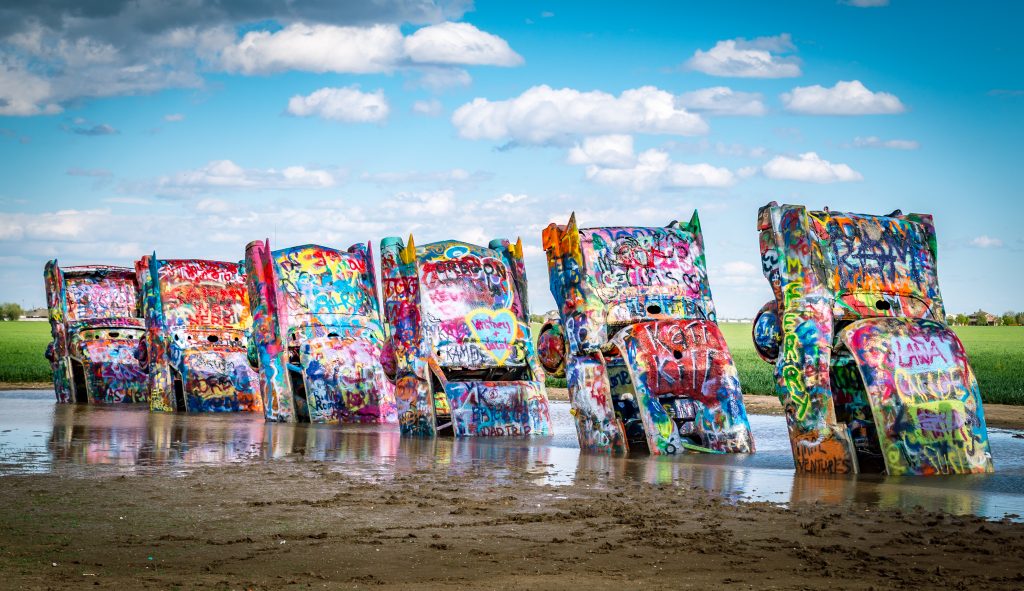 As you leave Amarillo, look out for the Floating Mesa! Okay, it's not actually floating, there's just a white stripe painted near the top, but it looks really cool!
Then head to the Big Texan Steak Ranch. The most infamous restaurant on Route 66, take their 72 0z. steak challenge. If you can eat the entire steak, plus sides, in less than an hour, your meal is free. If not, you'll be set back $72.
After your victory or defeat, head to Palo Duro Canyon, the second-largest in the US. The Grand Canyon of Texas, this stop is 30 minutes off the route, but worth the visit.
Monticello Wine Road Trip (Virginia)
Highlights
Flying Fox Vineyard
Pollak Vineyard
Knights Gambit Vineyard
None of the other Southern road trips on this list feature wineries, and none in Virginia are more pleasant than the ones on the Monticello Wine Trail. Inspired by inspired by Thomas Jefferson's vision of grape growing and winemaking, this road trip can last as long as you like.
There are 30 beautiful wineries along the trail, all within easy access of Charlottesville. Just some include the Flying Fox Vineyard, Pollak Vineyard, Meriwether Springs, Knights Gambit Vineyard, and the Glass House Winery.
Stop in to a few to take tours of the processing plants, bottling facilities, and finish it all off with a wine tour! You might even get to stomp grapes with your own feet! You'll want to visit during October, as it has been designated as Virginia Wine Month!