If you're looking for things to do in Savannah, Georgia to make your trip the most memorable, you've come to the right place!
Savannah is rich with history, architecture, haunted sites, natural landscapes and more! This list includes a little bit of it all to make sure you get to explore a taste of all the fun things to do in Savannah.
You'll find a lot of tours on this list because it's the best way to explore the city for more than just it's mossy oaks and charming architecture. These guided tours give the sights, sounds and even tastes to connect you with the culture of the city.
Whether it's just a short stay on a road trip up the East Coast, a southern weekend getaway, or a full-week family vacation to immerse yourself in the city's culture, this list includes a variety of Savannah attractions that are fun for everyone and will make your stay one you won't soon forget.
One of the most amazing things about this gorgeous city, is many of it's best attractions are low-cost or free, making this location a great place to stay with family. There's many things to do in Savannah with kids, but the adults will certainly have a good time too!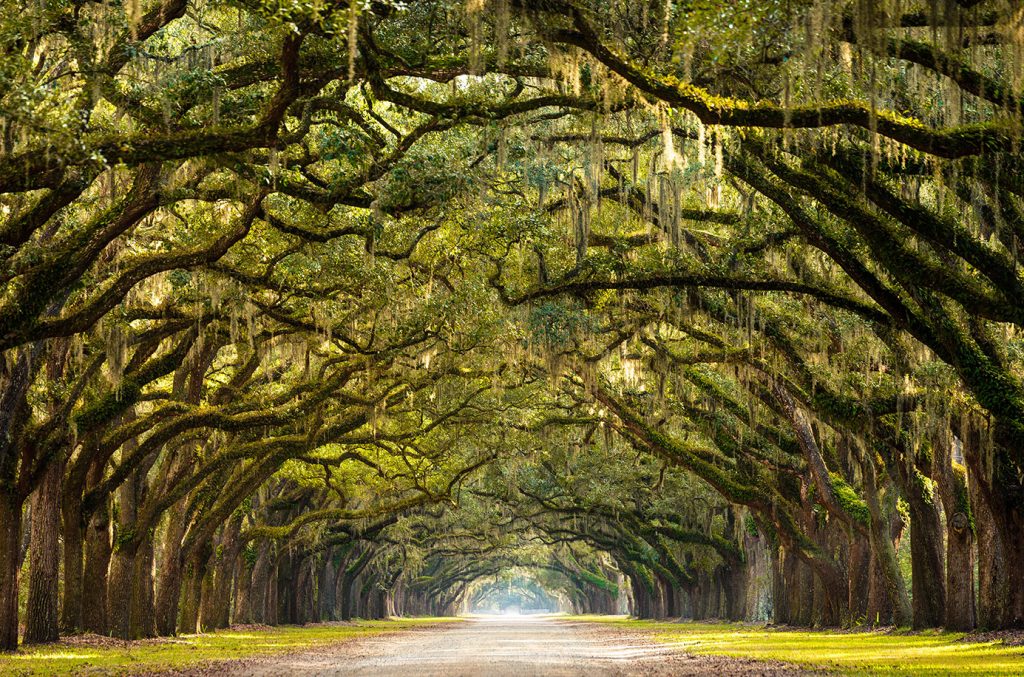 17 Coolest Things to do in Savannah, Georgia:
Take a Free Walking Tour
Savannah is full of wonderful architecture, gorgeous natural landscapes and plenty of small town shops. To ensure you don't miss a thing, you can start your trip with a free walking tour.
Let the guides show you around town and share with you the best things to do in Savannah. You can walk through the squares with gorgeous greenery while getting an introduction to this amazing city.
If you're looking for things to do in Savannah with kids, this is a great place to start. These tours are fun for people of all ages and great for getting a little fresh air and exercise.
Plus, you can't beat free! Don't forget to check out the other best tours in Savannah that we recommend!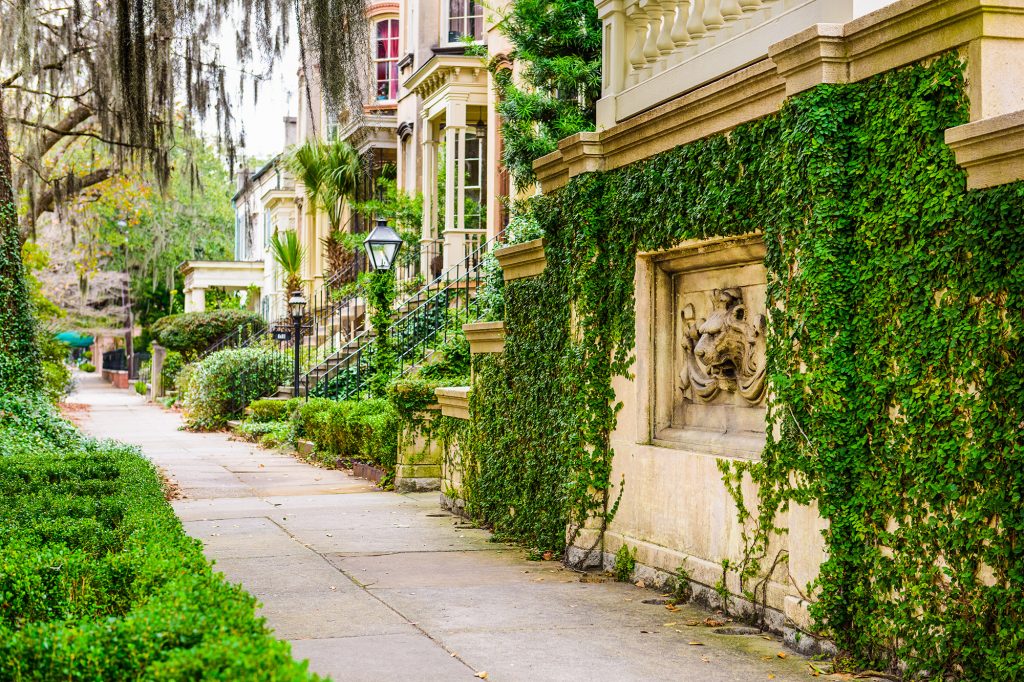 Visit the Cathedral of St. John the Baptist
While in Savannah, a must-see is the breathtaking Cathedral of St. John the Baptist. The cathedral dates back to 1878 and the architecture resembles what you'd see in Rome.
The church is open for self-guided touring Monday-Saturday – 9:00 A.M. – 11:30 A.M and 12:45 P.M. – 5:00 P.M. These tours are technically free, but a $3 donation per person is appreciated.
You can also get the full experience by attending Mass which happens twice daily Monday-Saturday and three times on Sunday.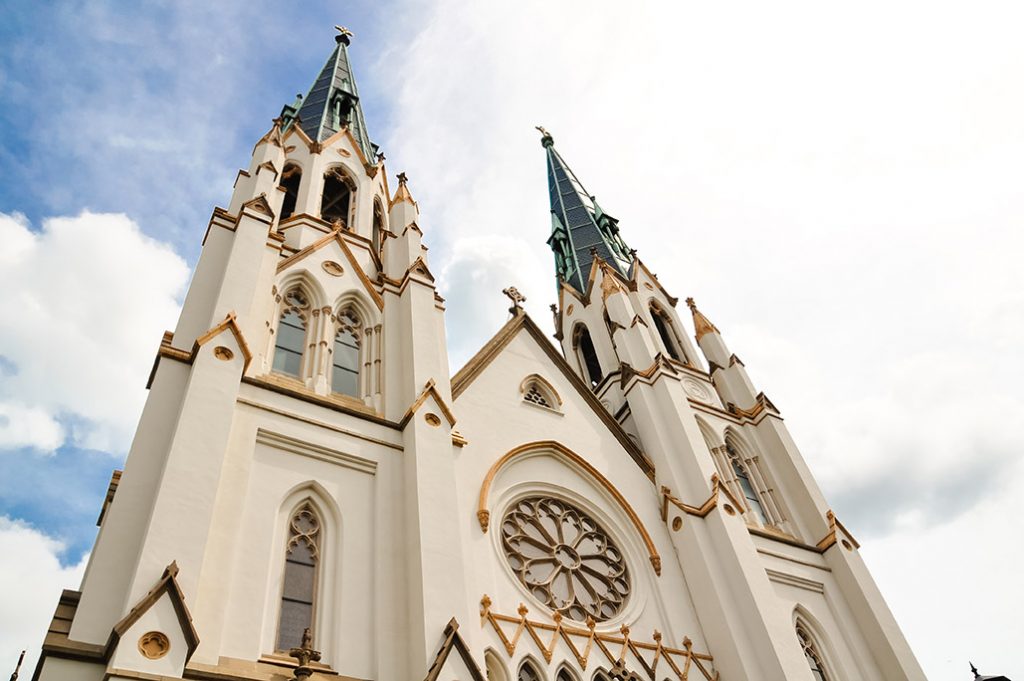 Explore Forsyth Park
If you're looking for one of the best places to visit in Savannah, you won't want to miss Forsyth Park. Not only is it 30 acres of gorgeous landscape, but also full of history and culture.
At the north end of the park, you'll find the iconic Forsyth Park fountain which dates back to 1858. In the center of the park, you'll find the Confederate War Monument and the Civil War Monument which date back to 1879.
If you're looking for things to do in Savannah with kids, this park is a hub of activity with a playground, open green space, sports courts, and in the summer there's a splash pad.
You can also live like the locals and enjoy the Saturday Farmer's market.
The best part of Forsyth Park is that it's also free to enjoy!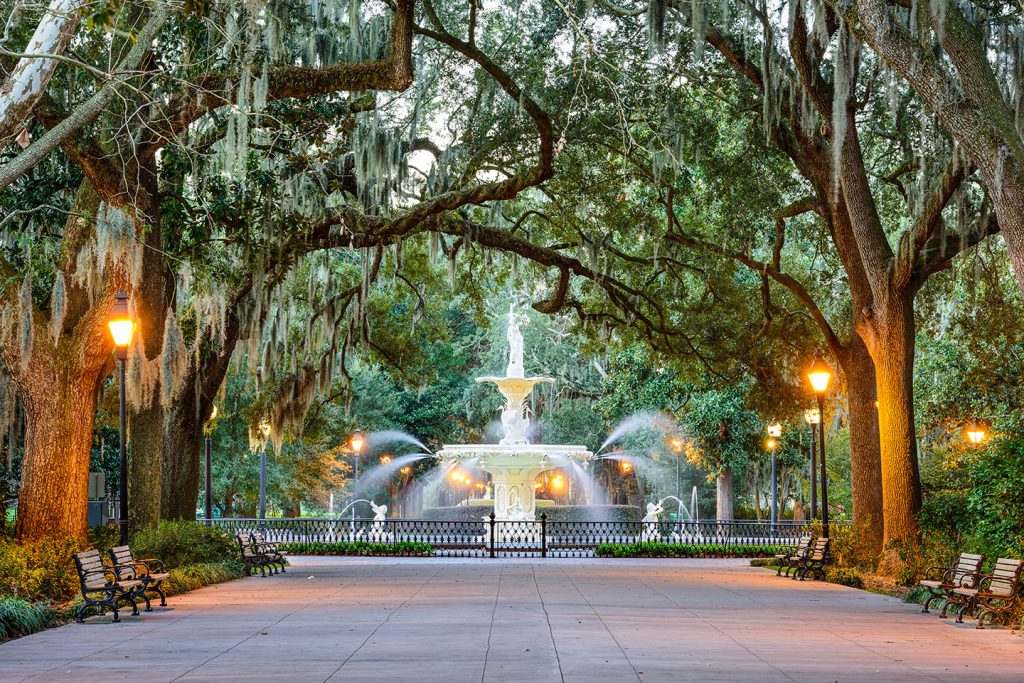 Tour the Mercer Williams House
If you're an architecture enthusiast, one of the best places to visit in Savannah is the Mercer Williams House. This home started construction in 1860, was interrupted by the Civil War, and then completed in 1868.
The home is now a museum with original features preserved liked the moldings, windows, doorways, hand-railings, interior shutters, flooring, and interior dome with stained glass.
The house is decorated with James A. Williams's private collections with 18th and 19th century Regency and Empire furniture, 18th and 19th-century portraiture by Gilbert Stuart and Thomas Hudson, a wide collection of Chinese export porcelain, and other interesting pieces from around the world.
You can admire these collections and the home's beauty on a guided tour. Tours are offered every day except Wednesdays and just $12 per adult, or $8 for students and active military. Tours run about every 40 minutes, but space is limited and reservations are recommended.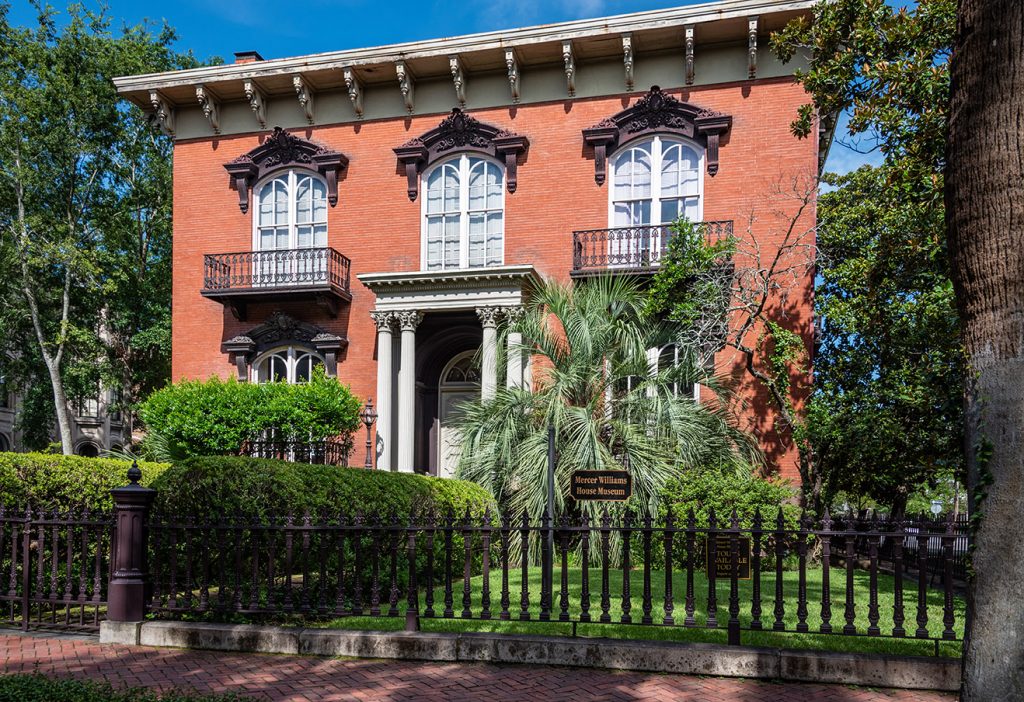 Take a Ghost Tour
This list would not be complete without a few recommendations to see some paranormal activity. One of the most well-known things to do in Savannah is to take a ghost tour since it's known as America's most haunted city.
There's a variety of tours to choose from depending on the level of thrill you're looking for. If you're traveling with kids you may consider the family-friendly "Grave Tales Ghost Tour" from Ghost City Tours. This option is $19.99 for those ages 12+ and $9.99 for children ages 6-11, children 5 and under are free. Ghost City Tours also offers adults-only tours and haunted pub crawls.
You can also up the ante and opt to tour by a hearse with Hearse Ghost Ride Tours. This option will take you through cemeteries and the beautiful streets of the Historic and Victorian districts as your hear spooky stories of Savannah's past. This option is $20 for adults and $12 children 10 and under.
If you dare to really seek some paranormal activity in Savannah you can also opt to stay at a haunted hotel. Popular choices include The Marshall House, The Keoh House, and the 17hundred90 Inn and Restaurant.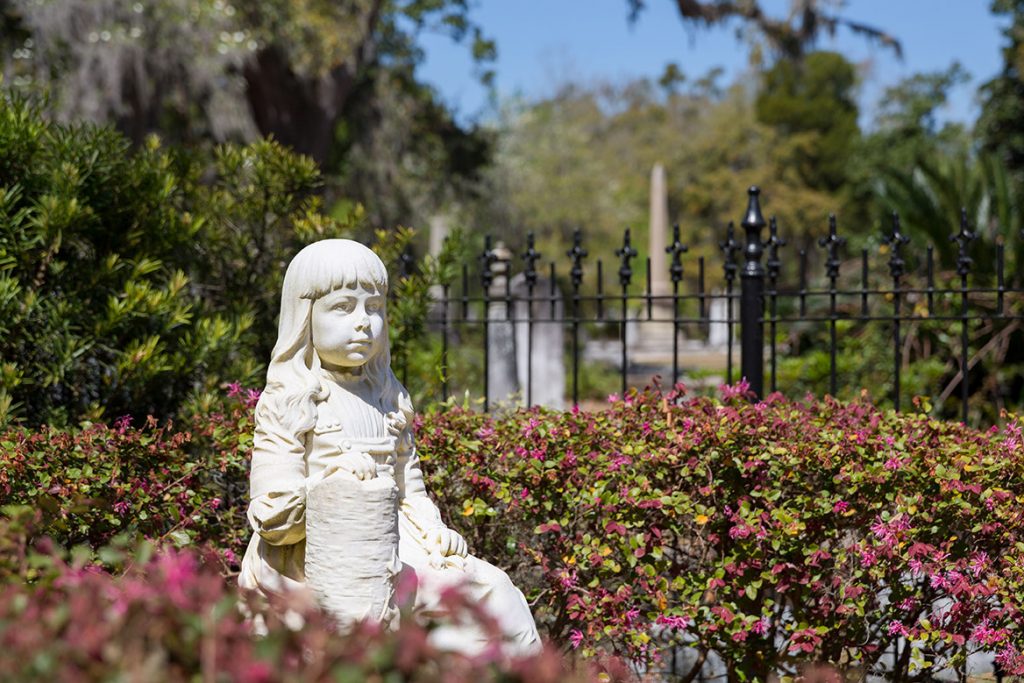 Discover Bonaventure Cemetery
The Bonaventure Cemetery is over 100 acres. It features famous grave sites including Gracie Watson, Johnny Mercer, and 500 confederate soldiers.
Bonaventure Cemetery offers free guided tours through their app and is open from 8 a.m. to 5 p.m. The historic cemetery is beautiful during the day surrounded by gorgeous live oak trees as well as ornate statues and grave markers.
If you're looking for a guided tour, Ghost City Tours also offers a day time tour through the cemetery where you'll learn about the history and the stories of the famous residents. This tour is $19.99 for those ages 12+, $9.99 for ages 6-12, and ages 5 and under are free.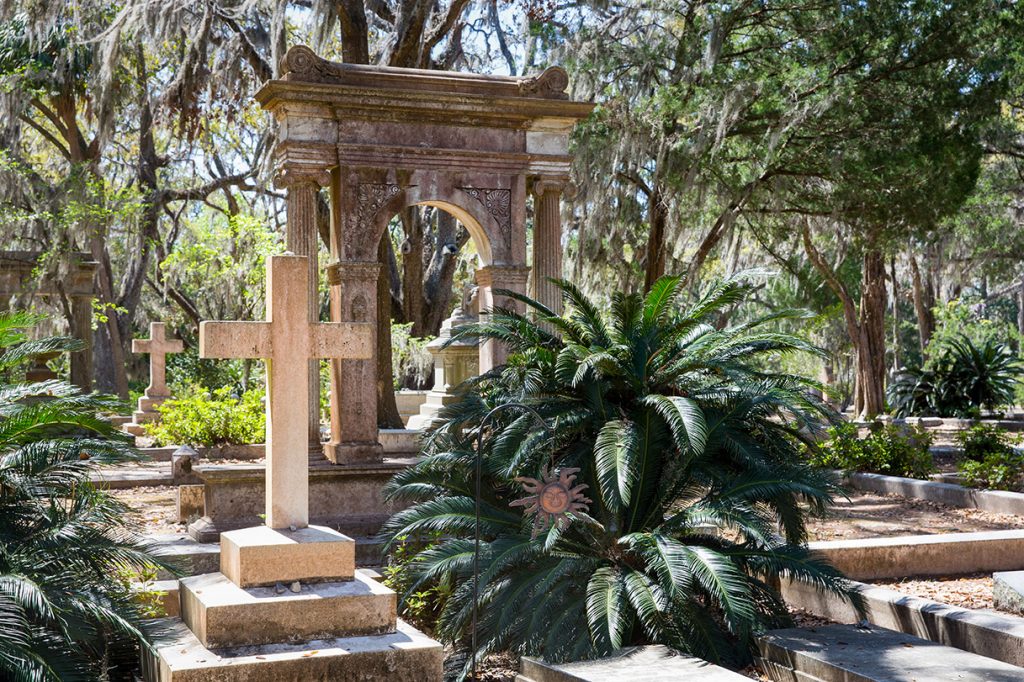 Explore Old Fort Jackson
See history in an exciting way at Old Fort Jackson! If you're looking for engaging things to do in Savannah with kids this is an incredible option to add to your list.
Dating back to 1801 Old Fort Jackson is Georgia's oldest standing brick fort. It's like a piece of history frozen in time with daily cannon firings and interactive exhibits fun for both adults and children alike.
When looking for historic things to do in Savannah this is something you won't want to miss. It's open Wednesday – Sunday 9:00 a.m. to 5 p.m. This is also another incredibly affordable attraction in Savannah at $9 for adults and $5 for kids (ages 2-12).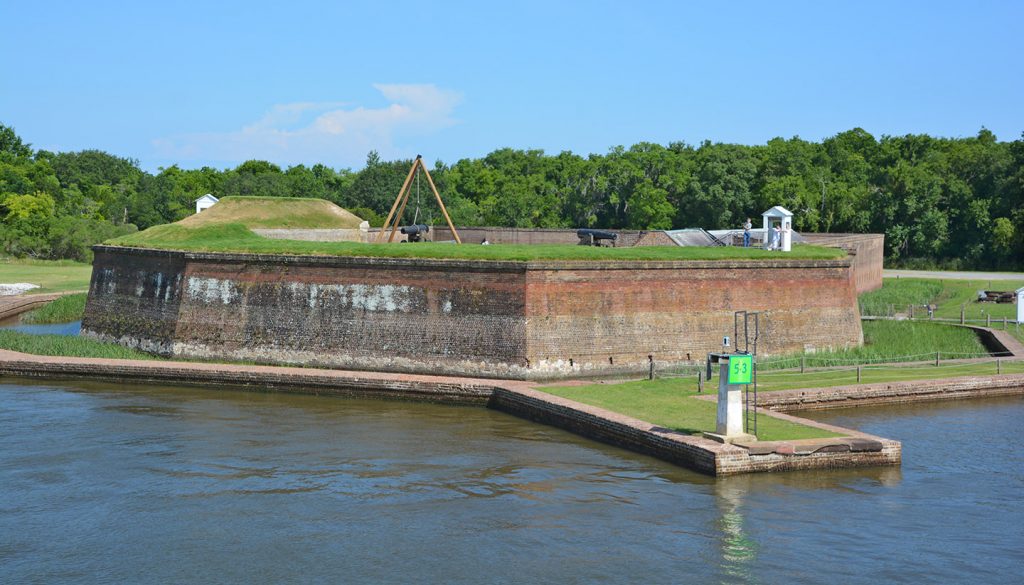 Visit Savannah's First African Baptist Church
Another incredible historic landmark is Savannah's First African Baptist Church. The church was first organized in 1773, meaning it's older than than the United States!
This church is rich in history. Things like the light fixtures and baptismal pool are original to the church. The pews in the balcony were made by enslaved Africans, and are nailed into the floors. There's also a pipe organ in the balcony that was commissioned in 1834.
Currently, tours have been suspended, but they are typically available Tuesday – Saturday and cost $10 for adults; $9 for seniors (60+), students, and military $9; and children 5 & under are free.
This is still a fully operational church though, so you can also join them at 10:00 a.m. on Sundays for their worship experience.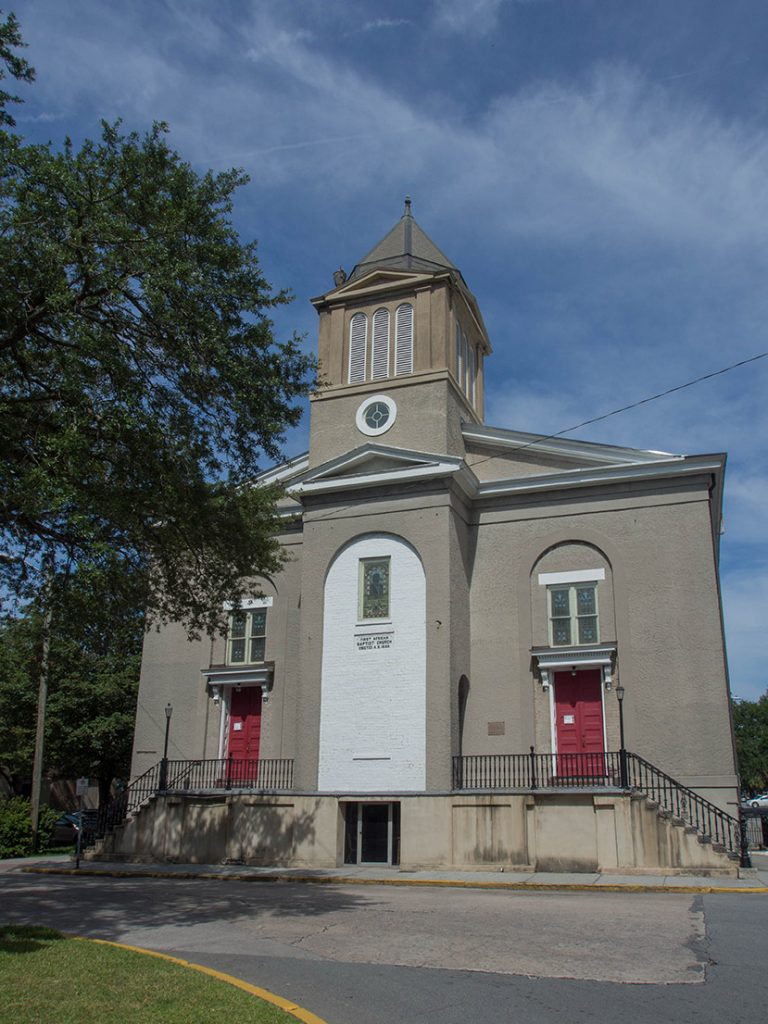 Take a Boat Cruise Down Savannah River
One of the most exciting things to do in Savannah is to take a riverboat cruise. It's a great way to see several sights along the river as well as enjoy an experience with many cruise options including dinner cruises, lunch or brunch cruises, sunset cruises, and gospel cruises.
You'll get abord one of the riverboats right next to the exact location where General Oglethorpe first landed on the riverfront and from there pass several incredible sites like the Port of Savannah, the Eugene Talmadge Memorial Bridge, the historic riverfront, the world-famous Waving Girl, Florence Martus, the shipyards, Hutchinson Island and Old Fort Jackson.
Pricing varies by the type of cruise and meal served, but ranges from about $25 – $65 per person and includes a meal.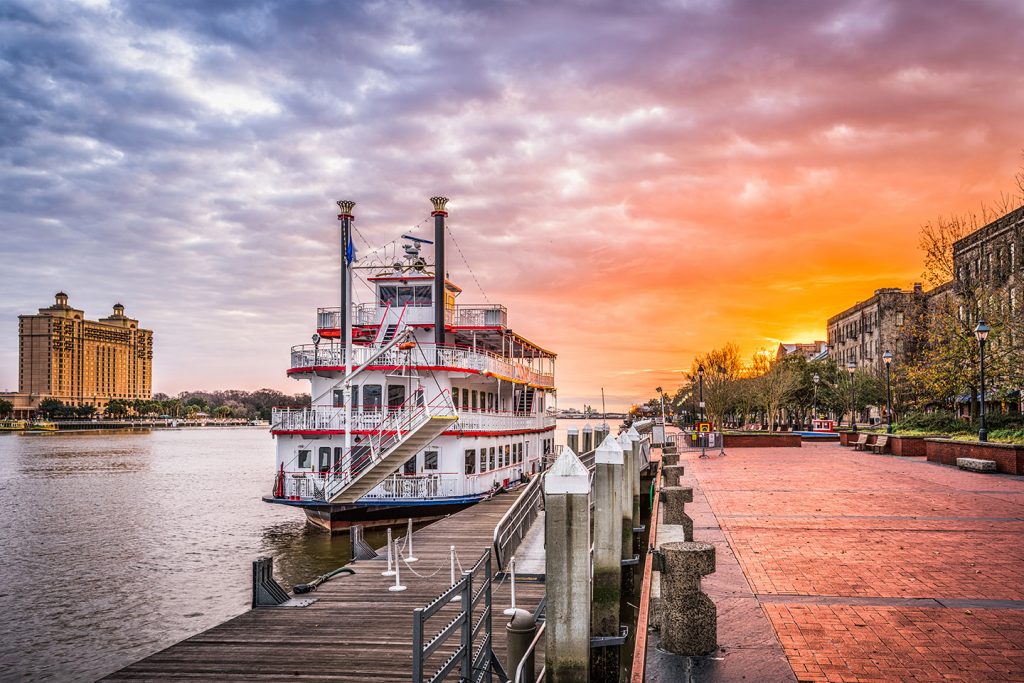 Visit Tybee Island Beach
Pack your swimsuit and head to Tybee Island Beach while you're in Savannah. When looking for things to do in Savannah, don't forget to plan a day to relax! Tybee Island beach is perfect for that with a five-mile stretch of beautiful beaches. It's about a 20-minute drive from downtown Savannah.
This beach town has many quaint seafood restaurants, shops, and cafes. On the south end of the island, you'll find the picturesque Tybee Beach pier that's perfect for breathtaking views or a fun day of fishing.
On the north side of the island, you'll find the Tybee Lighthouse which is one of the nation's oldest lighthouses, built in 1736. It's been guiding mariners' safe entrance into the Savannah River for more than 270 years. The lighthouse also serves as a museum with self-guided tours.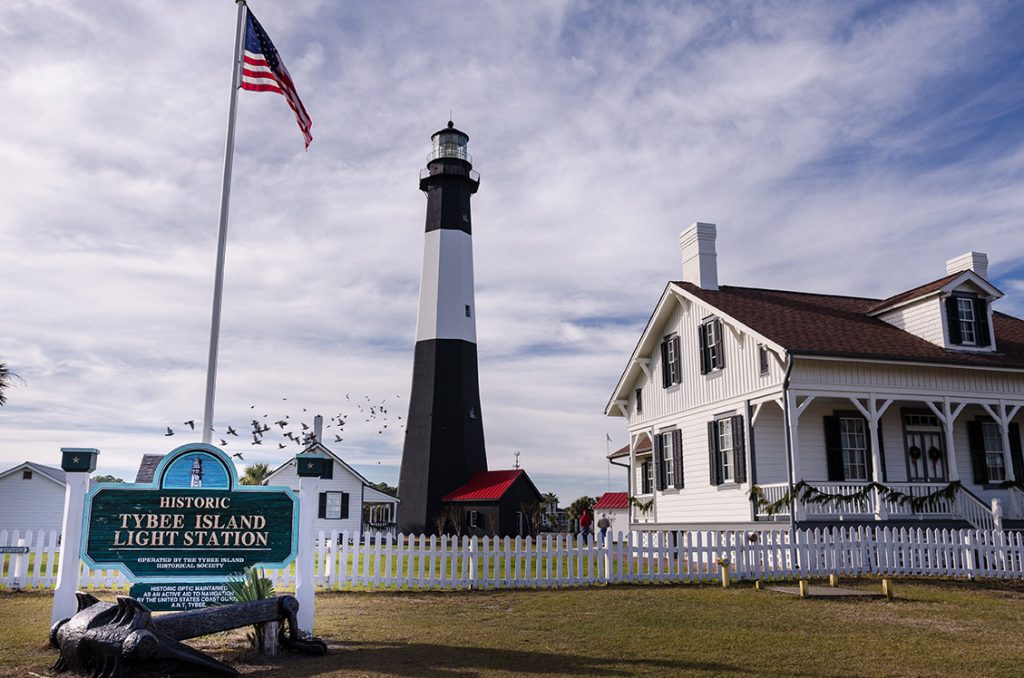 Savannah Children's Museum
When looking for things to do in Savannah with kids, a great one to consider is the Savannah Children's Museum. This one is more for the kids, but adults can have fun too!
The museum is entirely outdoors, so it's best enjoyed when the weather is cool. It features over a dozen exhibits over an acre of land with things like an exploration maze, a reading nook, and a sensory garden.
The museum is $8 per person with educational daily programming, so kids will be sure to learn while they play.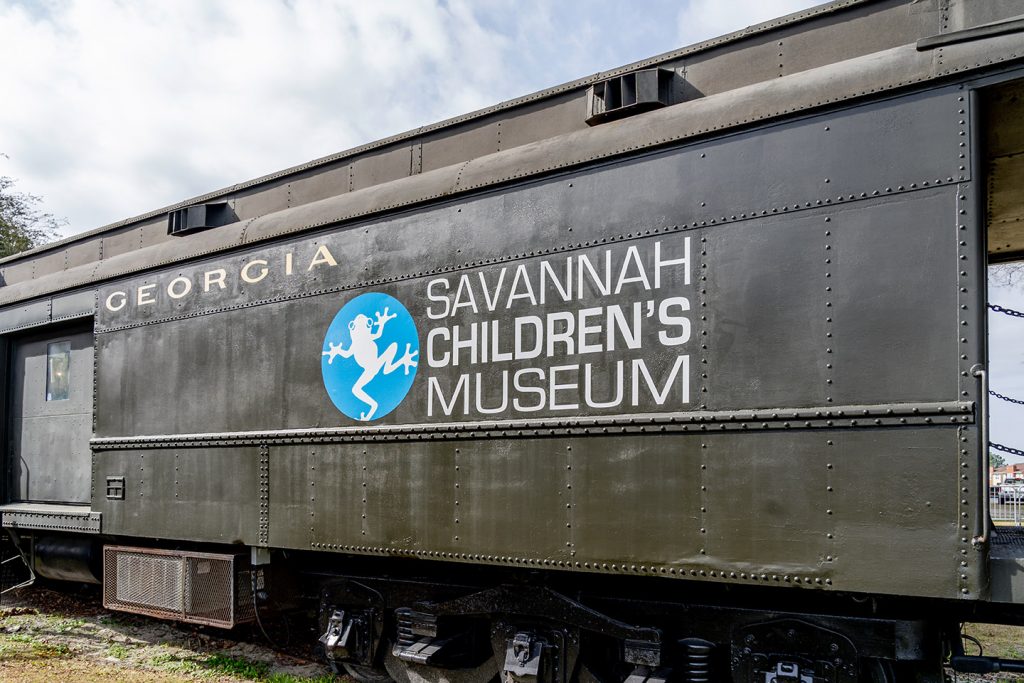 Take a Food Tour
If you love a good southern meal, a Savannah food tour is a must! There's a variety of food tours to choose from including historic district walking food tours, dessert tours, pub crawls, and hop-on-hop-off trolly tours.
A food tour is one of the best ways to truly get a taste of the city. You'll have to eat while you're visiting – so you might as well have fun doing it!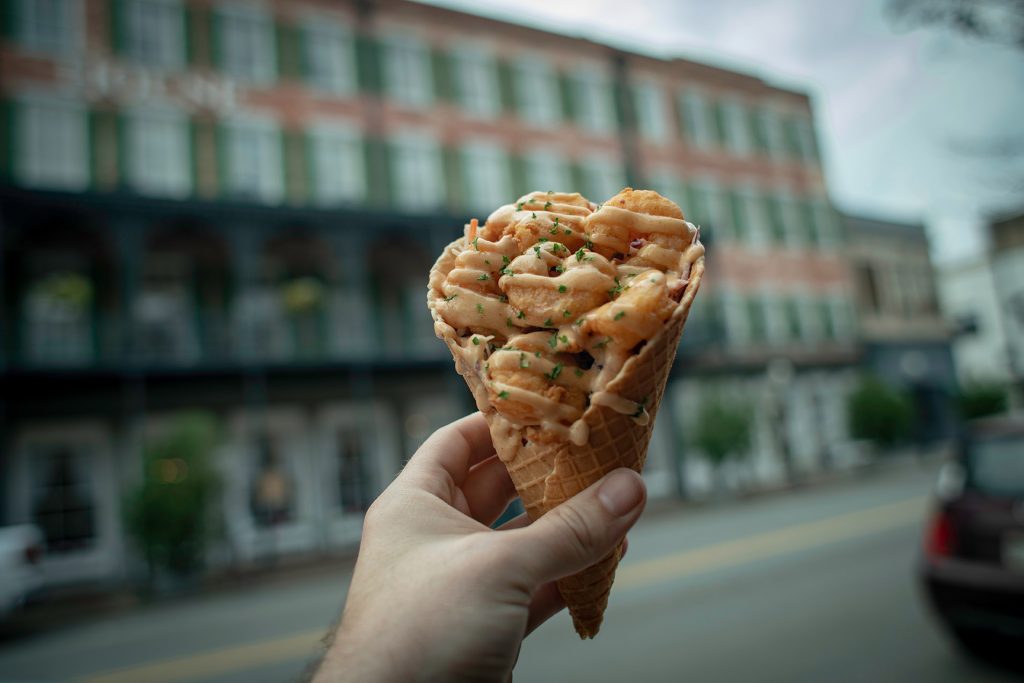 Explore the Nature Tails
Nature trails in Savannah are like no other. When looking for things to do in Savannah, make sure you get a chance to spend some time in the beautiful natural landscapes this city has to offer.
To see those iconic Savannah mossy oaks, go explore Fort McAllister along the banks of the Ogeechee River and take in 4.3 miles of mossy live oaks as old as the days of the Confederacy. The mix of past and present make this trail one to remember.
Another gorgeous location is Skidaway Island State Park with options for hiking trails, biking, camping, Ranger programs, geocaching, picnic shelters, and playgrounds.
If you prefer the salty air, pay a visit to McQueens Trail which runs along a 6 mile stretch of the Savannah River's South Channel. You'll see a mix of history and nature as it crosses the Atlantic railroad line.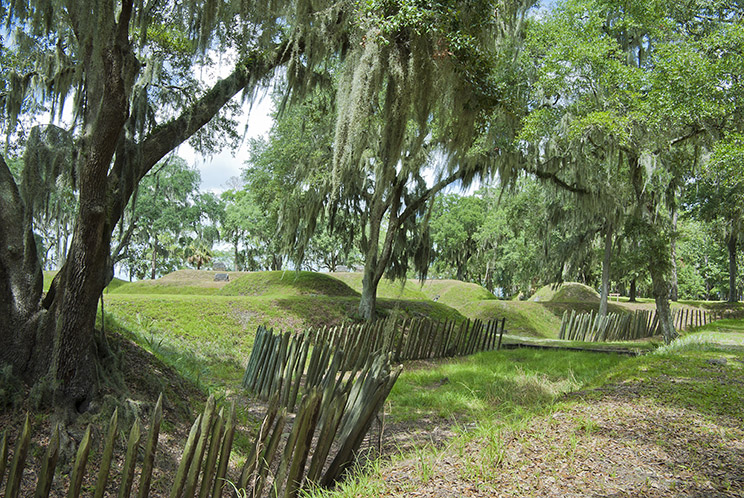 The Historic Savannah Theatre
The Historic Savannah Theatre is one of the best things to do in Savannah when you're ready to relax and take a load off. There's nothing quite as magical as a live theater performance, especially in a historic theater dating all the way back to 1818. Nearly 200 years of talent has taken place on its stage!
The shows aren't all there is to marvel at though, the incredible art deco decor from 1948 will have you feeling like you've gone back in time.
The shows change regularly, so you'll want to check their website for show and ticket information. Shows run at 8:00 p.m. on Wednesday, Thursday, Friday, Saturday, and on select Tuesdays. Matinees are at 3 p.m. on Sundays and select Saturdays.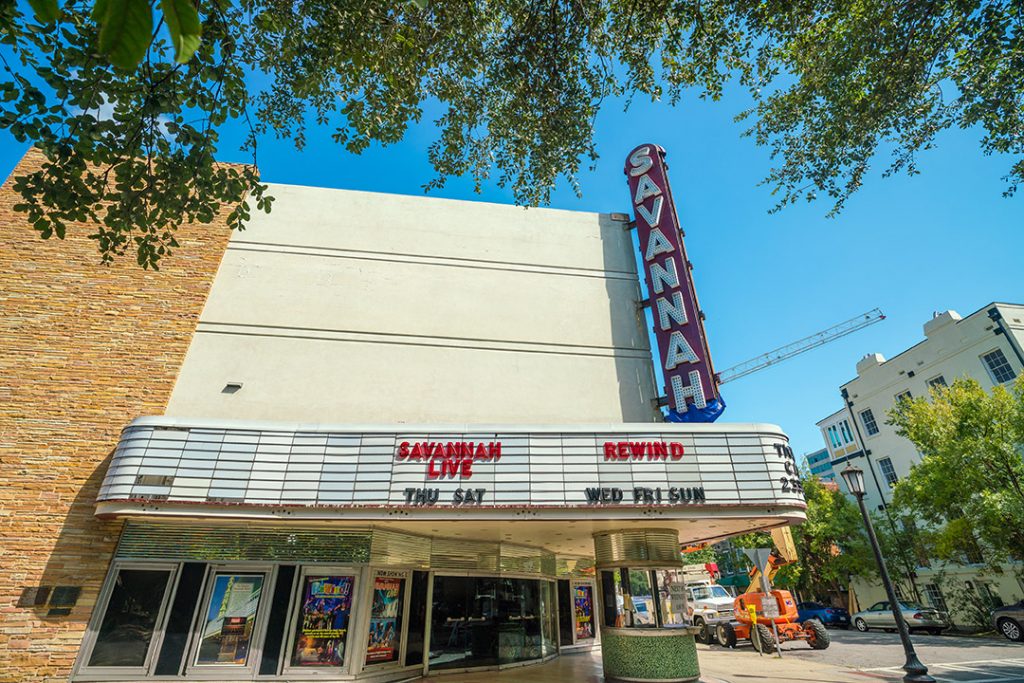 Visit the Forest Gump filming locations
While in the area for the Historic Savannah Theatre, make sure to stop by Chippewa Square, best known for its bus bench scenes in the film, Forest Gump.
The bench is no longer in Chippewa Square, but if you'd like to see it, it's now placed in the Savannah History Museum about a half-mile away just off of Martin Luter King Jr. Blvd. and Liberty St.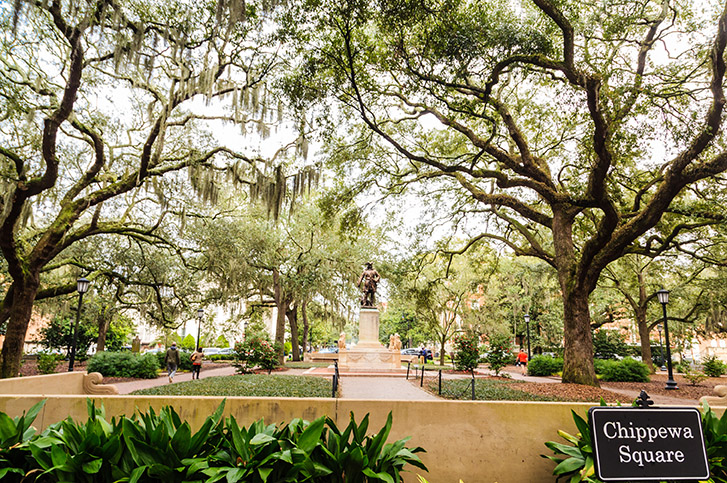 Shop on Broughton Street
When looking for things to do in Savannah, you'll want to set aside some time to go shopping on Broughton Street. This shopping strip features quaint shops like the Paris Market with treasures and decor from around the world and Civvies which features high-quality second-hand clothes with fun features from all different eras.
There are also lots of fun eateries along the strip. Enjoy breakfast at The Funky Brunch Cafe or Coffee Fox, lunch at Kayak Kafe or Flying Monk Noodle Bar, and dinner at Alligator Soul or Circa 1875. Or you can just stop in for ice cream at the famous Leopold's Ice Cream.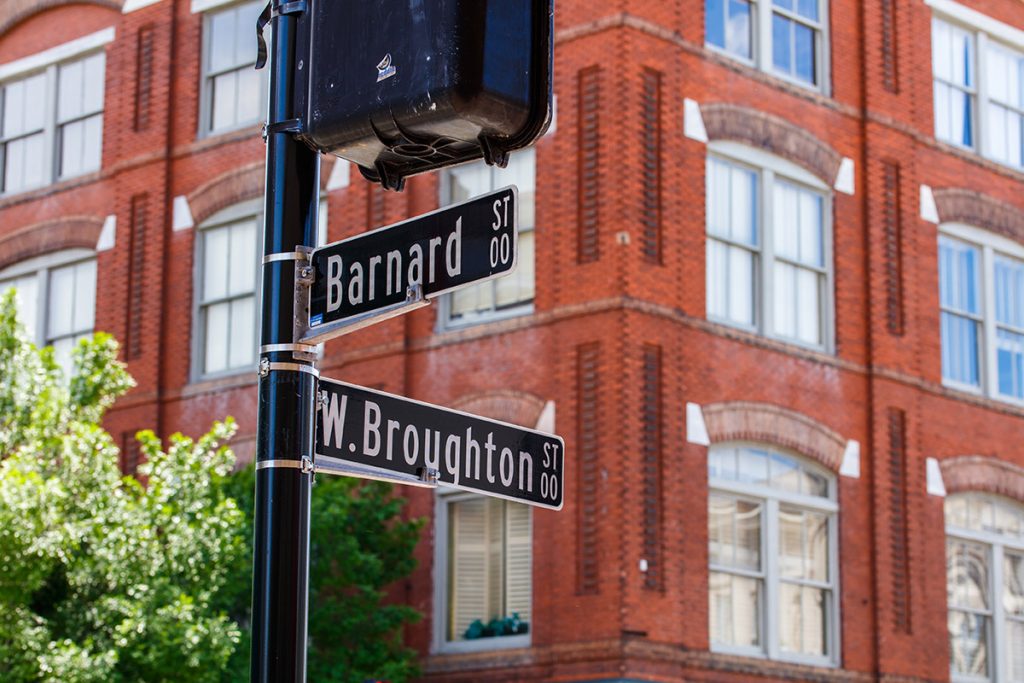 Old Savannah Trolly Tour
Learn about Savannah's history in the most fun way with an Old Savannah Trolly tour. Not only does your tour show you the incredible sites and share the stories of the history there, but they also bring it to life too!
It's not uncommon to see actual historic re-enactors on your trolly or even act as your tour guide!
The Old Savannah Trolly tour offers three options, a hop-on-hop-off tour that has 16 stops and allows you to explore each stop on foot as well. This option is $35 for adults and $13 for children. There's also a 90-minute historic overview tour that's $28 for adults or $11 for children. Or see all of Savannah's spookiest sites with a ghost tour which is $29 for adults and $18 for children.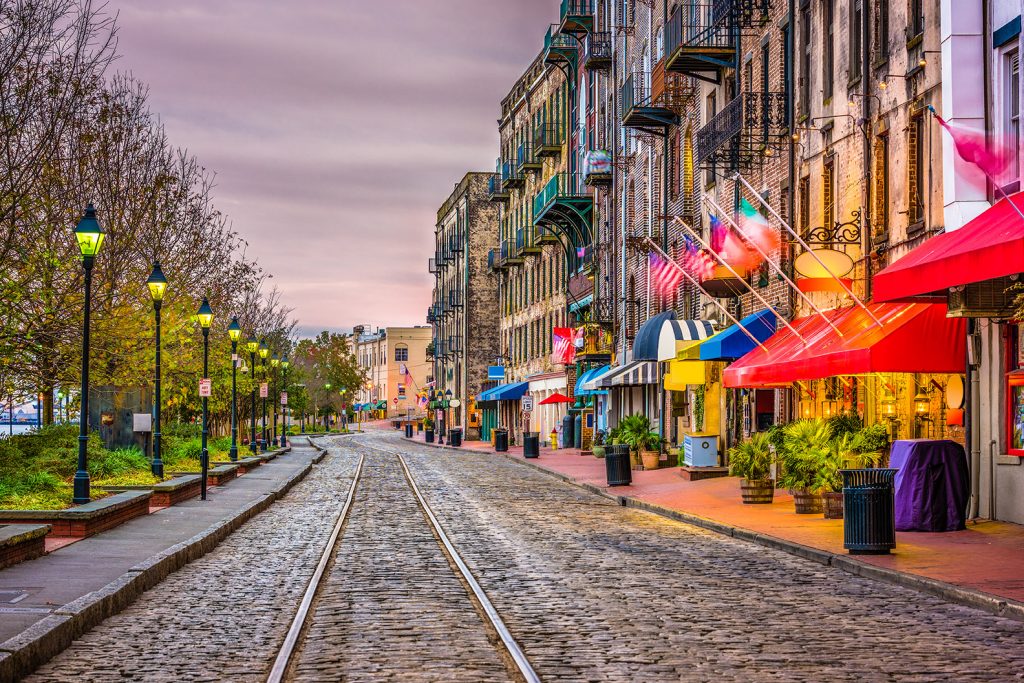 There are so many things to do in Savannah, you certainly won't be left bored. You can enjoy small-town charm with big adventure. Learn a little history, get a little exercise, explore amazing sites, and maybe even see a ghost!
For more places to visit with undeniable southern charm, check out more of the cutest small towns in the south!