Are you visiting the area and wondering what are the best things to do in Dahlonega, Georgia? Wonder no more, we have done the work for you.
In this article, we will walk you through the best activities in Dahlonega and the best places to visit in Dahlonega. We have included something for everyone so hopefully, something on this list will meet your need.
Nestled in the foothills of the Blue Ridge Mountains visiting this city is one of the things you do in North Georgia. There are so many bucket list locations in Georgia and this city makes a great base.
Dahlonega is a small city but don't let that fool you there is so much to see and do here. From visiting some of the Georgia Vineyards to some beautiful surrounding landscapes rich in history this area has a lot to offer.
Oh and you are knee-deep in ancient Gold Mining country so expect lots of gold-related Dahlonega activities and attractions.
Dahlonega is one of those places that manages to give you a taste of the big city and the taste of a small town all at once. Whatever you love doing on your Georgia getaway chances are Dahlonega offers it.
So are you ready to see which attractions in Dahlonega I have chosen for you? Grab a drink, pull up a chair, and let me walk you through the local sights so you can decide what to do in Dahlonega when you visit.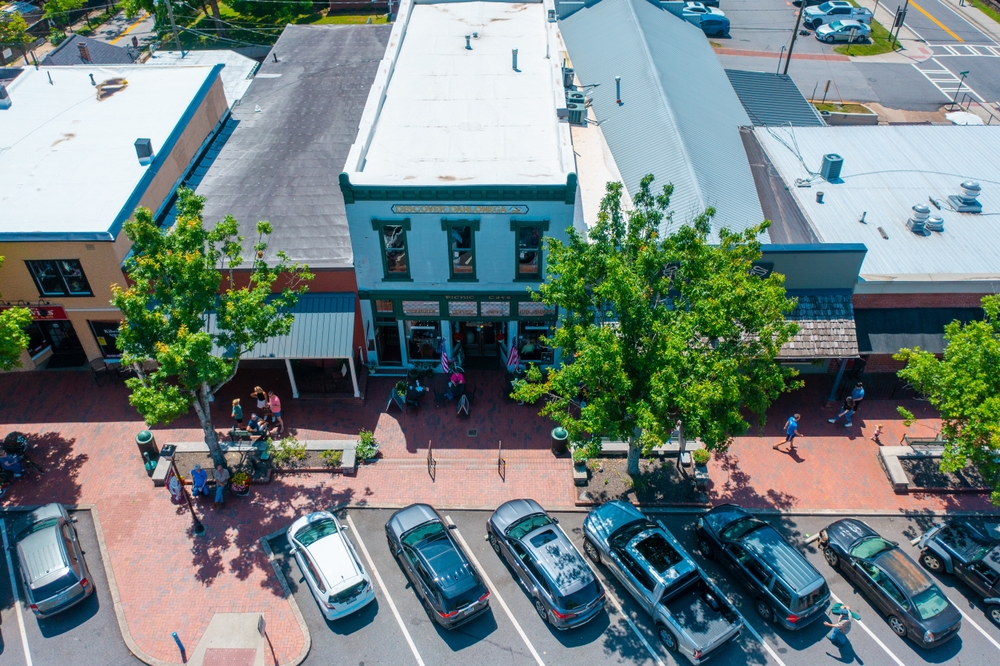 14 Best Things To Do In Dahlonega GA You Shouldn't Miss
Explore The Dahlonega Gold Museum
Lumpkin Country was the site of Americans' first gold rush and The Dahlonega Gold Museum Historic Site showcases and honors that.
The museum is housed in one of the oldest surviving county courthouses in the state. The Lumpkin County Courthouse dates from 1836 and is in the heart of downtown overlooking the town square.
Inside you will find an impressive collection of artifacts and objects from the gold rush of 1836. There are gold coins and nuggets, antique gold panning equipment, and machinery all on display.
This is one of the things to do in Dahlonega if you love finding out about the history of the areas you visit.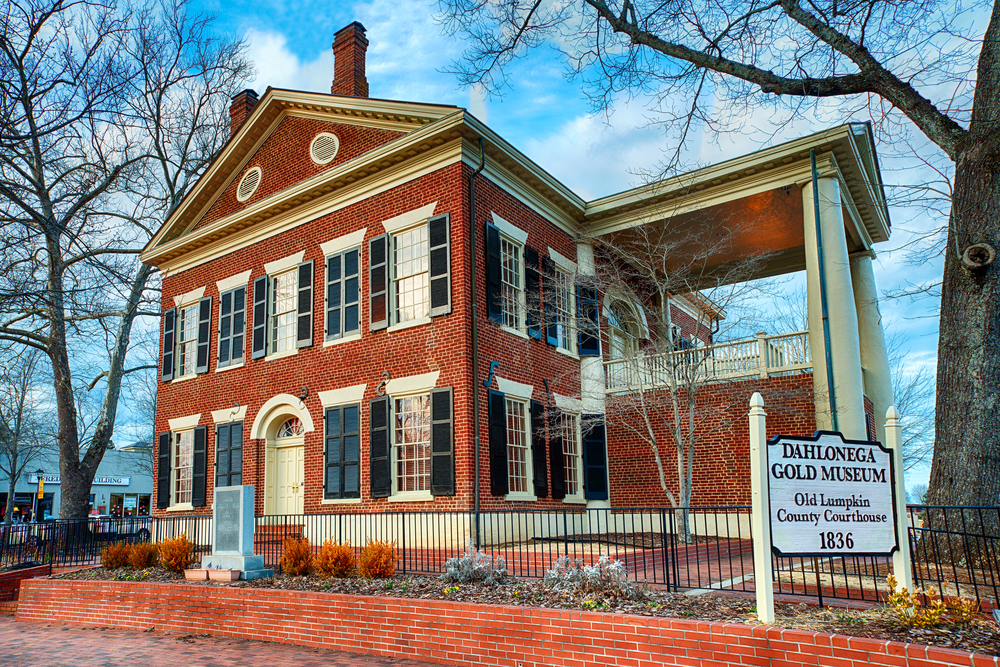 Pan for Gold At The Consolidated Gold Mine
Just east of Dahlonega sits the Consolidated Mine and it's one of the best things to do in Dahlonega. It was a working mine during the Georgia gold rush and produced gold for about 30 years.
Mining stopped when the lower levels flooded and the mine was abandoned. Today it is a popular attraction in Dahlonega. Here you can learn about how gold was mined and panned and what happened to it after that.
You can also have a go at gold panning yourself and the mine does still contain gold so you never know.
Also take a peek at the Glory Hole, which was renowned for once being the wealthiest acre of land in the world. If you have a real love of history then a guided tour here is a must,
Stroll Around Gibbs Gardens
Spanning over 300 acres this is one of the best botanical gardens In Georgia. The garden is award-winning and when you see it you will understand why.
It really is beautiful with 16 themes garden continued within it. You will see flowers and plants of every variety and color here and it's a feast for the eyes.
The garden also features a grand manor house which has a great scenic overlook. You will also find ponds, sculptures a gazebo, and a lovely cafe.
Whatever the season this garden is wonderful and make sure you take your camera as the vistas are incredible and very photogenic. Strolling around here is one of the perfect things to do in Dahlonega for couples.
It's about a 35-minute drive from the city but well worth it for a great day out. This is one of the things to do near Dahlonega you shouldn't miss.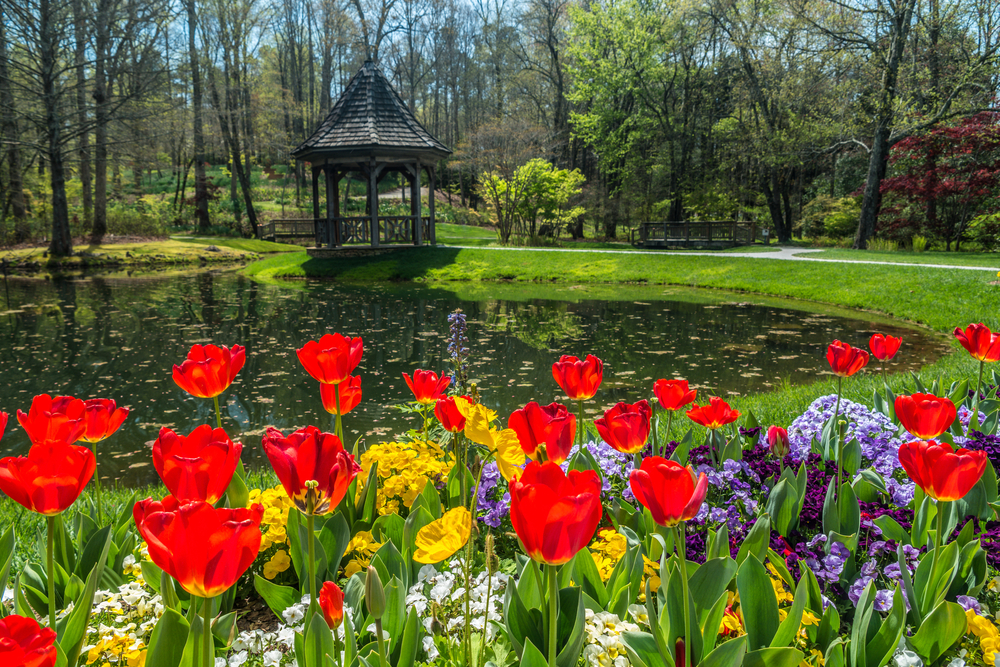 Try The Wine At Wolf Mountain Vineyards
No trip here would be complete without a trip to one of the Georgia vineyards and Wolf Mountain Vineyards is just perfect. It's just an 11-minute drive from the city so well within reach. If you are looking for the best things to do in Dahlonega for adults you have found it.
This family-owned and operated vineyard produced its first wine using its own grapes in 2003 and hasn't looked back since.
Thie wine has won numerous awards and has at least 200 medals in major wine tasting competitions in the United States. When we say this wine is good it really is.
The winery offers tours, tastings and gourmet dining, and buffet-style brunch on Sundays.
This is one of the great things to do in Dahlonega for couples and is perfect if you are on a romantic getaway in Georgia.
Watch a Show At The Historic Holly Theatre
Did you know that silent movies began life in Dahlonega? No, neither did we. In 1915 Fox Film Company began making silent movies and the rest is history.
The city created a theatre so the community could view these movies. The theatre was on the lower floor of the Price Building and the Holly Theatre opened its doors in 1948. A visit here is one of the best things to do in Dahlonega for adults.
Like most of these things, it eventually fell into disuse but it was later renovated and is once again open for movies and concerts. It was also added to the National Register of Historic Places in 2002.
If you can catch a movie in this historic theatre while you are here it is worth it. Watching a show here is one of the things to do in Dahlonega at night.
If you can't watch a show just take a walk down West Main Street to see the facade that still remains. This is definitely one of the places to visit in Dahlonega.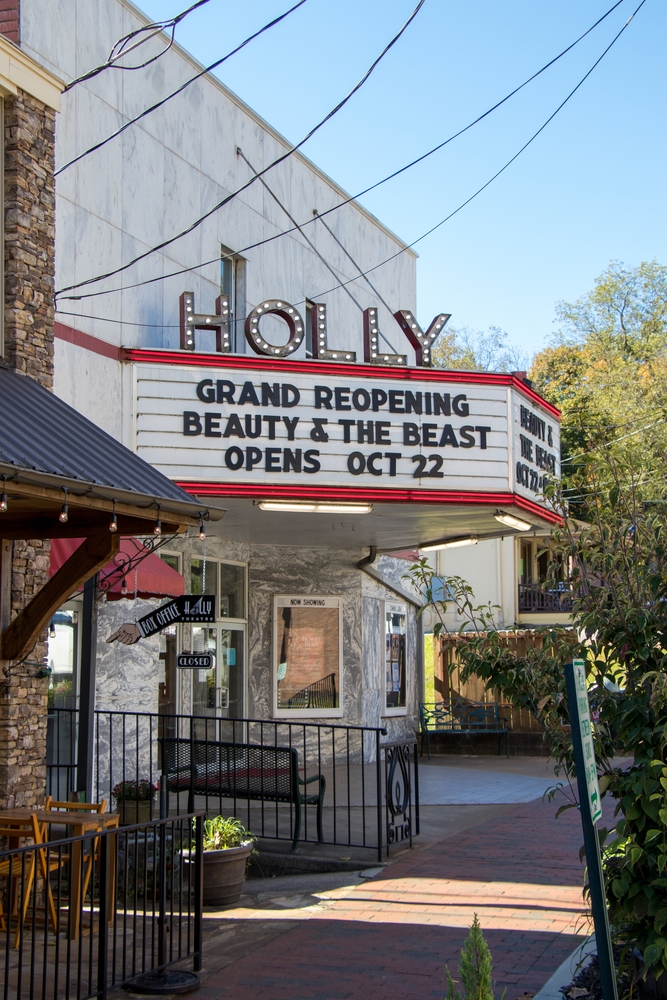 Hike The Lake Zwerner Trail
If you love a body of water then you are in for a treat. Georgia has some fantastic lakes and this one is no exception.
And yes we know that this trail doesn't actually go around a lake but the Yahoola Creek Reservoir although some know it as Lake Zwerner.
The trail is 3.5-mile hiking and biking trail that runs around the perimeter of the lake/reservoir. It's a popular trail and well established and very scenic. This is definitely one of the things to do in Dahlonega with kids.
The trail is suitable for most and is a relatively easy hike or bike ride. Even better it's one of the free things to do in Dahlonega. Yes, all this scenery and exercise doesn't cost you a penny.
You will find lake views that will take your breath away, towering trees that look almost majestic, and a mountain backdrop that looks cinematic. It really is a beautiful hike.
It's one of the best things to do in Dahlonega if you love nature.
Go For A Scenic Drive
There are some epic Georgia road trips to be had these near Dahlonega are magical. So if you prefer to see the scenery from the comfort of your own car then we can deliver that.
Dahlonega has some of the best scenic drives on its doorstep. You will get to see the North Georgia mountains in all their glory from the comfort of your car.
The Lumpkin-Union Loop is a 63-mile drive that winds through the Appalachian Mountains. Stops along the way include Cane Creek Falls, Lake Trahlyta, Helton Creek Falls, Dockery Lake, the Yahoola Valley, and countless more.
The Brasstown Bald Loop is a 106-mile of winding roads, valleys, and high lookout points. While taking you to the highest point in Georgia you also see Raven Cliff Falls, Dicks Creek Falls, Dockery Lake, Turners Corner, Unicoi Gap, the Byron Herbert Reece Farm & Heritage Cente, and much more.
This is one of the free things to do in Dahlonega that most people will enjoy and you get to see a lot in a relatively short space of time.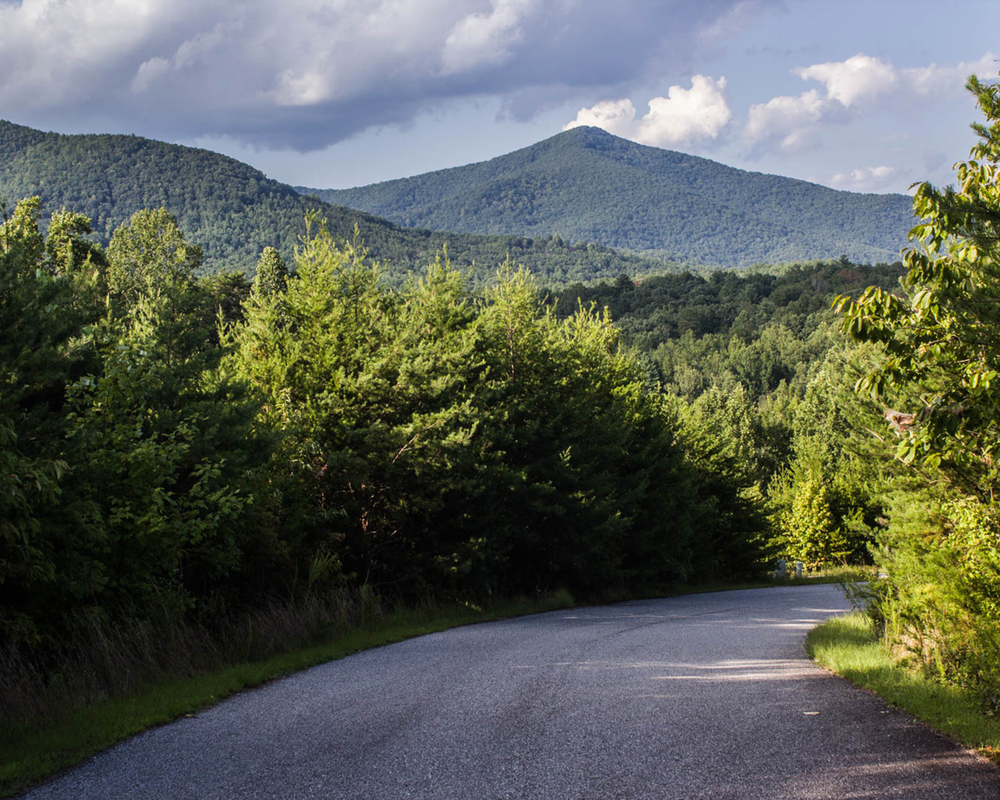 Marvel At Cane Creek Falls
North Georgia was some incredible waterfalls and this one is just 10 minutes from Dahlonega. Situated in one of Georgia's state parks it really is beautiful.
It's an 85-foot plunge waterfall located where the Fall and Rockhouse Creeks meet. It is breathtakingly beautiful and there are two outlook points.
The best viewpoint of the falls is from above Cane Creek Cascades. To get there you just need to cross a swinging bridge and follow the signposted trail.
If you love nature then this is one of the things to do near Dahlonega that you really enjoy.
Visit Red Oak Lavender Farm and Shop
I don't know about you but we love lavender fields, there is something about the scent and color that is just so comforting. If you are the same, take a trip to Red Oak Lavender Farm.
If you are wondering what to do in Dahlonega then a trip here just might please everyone. Here you can learn all about lavender, walk among the fields, and buy lavender goodies.
The farm is in the North Georgia foothills which is a stunning area. There are more than 4000 lavender plants here covering 9 different varieties.
The best time to visit for full bloom is June but the farm shop is open from March to December and they do plant other flowers too so there is always something to look at.
Thsi is one of the best activities in Dahlonega to do on a lovely summer day.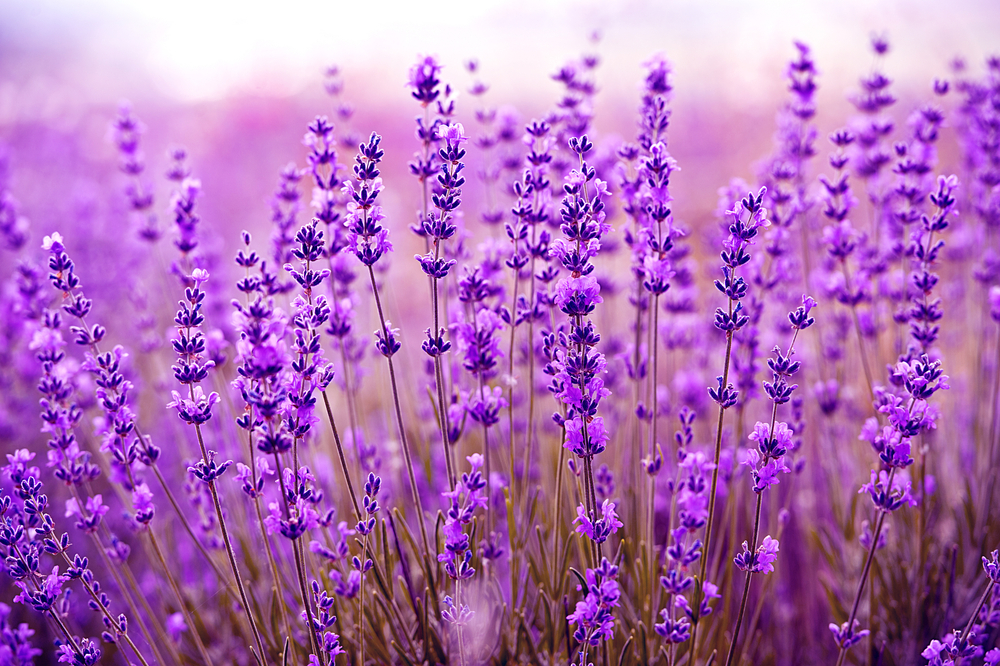 Take The Kids To Dahlonega Butterfly Farm
If you are looking for things to do in Dahlonega with kids then how about a tropical conservatory filled with hundreds of butterflies? This delightful butterfly farm is well worth a visit and is great if the weather isn't on your side.
They offer interactive activities, an outdoor caterpillar habitat, and some fascinating butterfly classes, There are also some picnic tables so If the weather is good bring a picnic and stay a while. This is of the lovely relaxing things to do in Dahlonega that most will enjoy.
Go Stargazing At North Georgia Astronomical Observatory,
Opened to the general public on Friday nights if you are visiting Dahlonega on a Friday take a visit here.
Owned and operated by the University of North Georgia the Observatory is home to a NASA All-Sky Fireball Network Camera, which is designed to detect, track and study bright meteors, also known as fireballs.
They also have free planetarium shows throughout the week so check to see what is running.
This is one of the best things to do in Dahlonega at night.
Price Memorial Hall
the Price Memorial Hall was named in honor of the founder of the North Georgia College, William Pierce Price, and is located, as you would expect, on the campus of the University of North Georgia.
It's an iconic building with a gold-covered steeple and was built to showcase the history of gold mining in the area. The foundations rest in what was once the Branch Mint. The Branch Mint was built in 1937 and seized by the Confederate Army in 1861.
The visitor center inside provides information and exhibits on the history of the hall and the significant role it has played as part of Dahlonega's heritage.
Even if you don't go inside just go and see this building and take your camera because it really is incredible.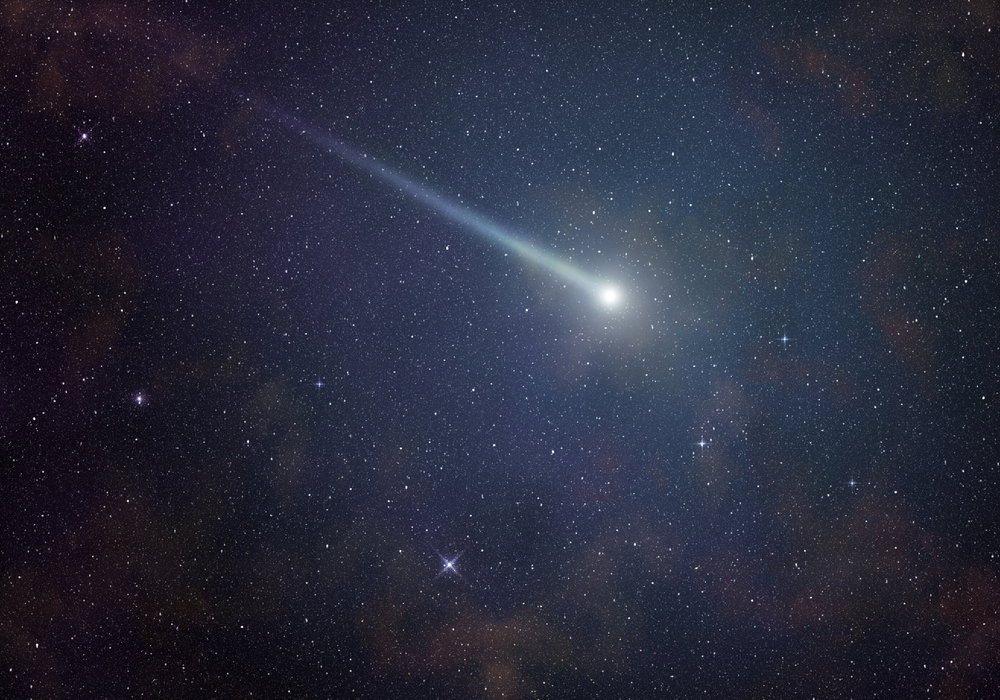 Yahoola Creek Park
If you are looking to get away from it all then take a trip to Yahoola Creek Park. It's a beautiful family-friendly green space that everyone will enjoy.
It is situated in a valley dissected by Yahoola Creek and features some great hiking trails.
There is also a community garden, a children's playground, animal habitats, sports facilities, and places to picnic. Whatever you love doing you will find it here. If you are looking for fun things to do in Dahlonega you will find them here.
This is one of the places where lots of different people with lots of different needs and wants can come and have a great time. A trip here is one of the best things to do in Dahlonega.
Find Gold and Gemstones At The Crisson Gold Mine
We feel like we wouldn't be doing this area any justice if we didn't offer you more gold mines to visit because after all, this is what this location is all about.
Crisson Gold Mine is different than the other gold mine mentioned and therefore offers something a little contrasting. Crisson mine is an open pit gold mine. Here you explore the world of mining and learn more about how gold was found and mined in the area during the Georgia gold rush.
Crisson Gold Mine is the oldest gold mining establishment in North Georgia that is open for the public to explore. This mine was established in 1847 and was worked commercially up until the early 1980's so had a pretty good run.
As well as learning about gold and panning for gold here you can also pan for gems. The mine also features a 130-year-old rock crusher called a stamp mill which is still used today.
If you have children they will love this place and it's one of the fun things to do in Dahlonega.
Drive The Suches Loop A.K.A Georgia's Dragon
Yes, this is another driving trail but we have picked this one specifically as it shows off Georgia Fall at its finest.
The Suches Loop is a beautiful scenic drive. It winds its way around the base of Georgia's Blood Mountain and is surrounded by the Chattahoochee National Forest hence the fall colors.
There are several stunning mountain passes, some incredible views, and just delightful scenery. If you are here in the fall then definitely give this drive a try.
It's also known as one of the best routes for motorcycles. If you love the scenery this is one of the best things to do in Dahlonega.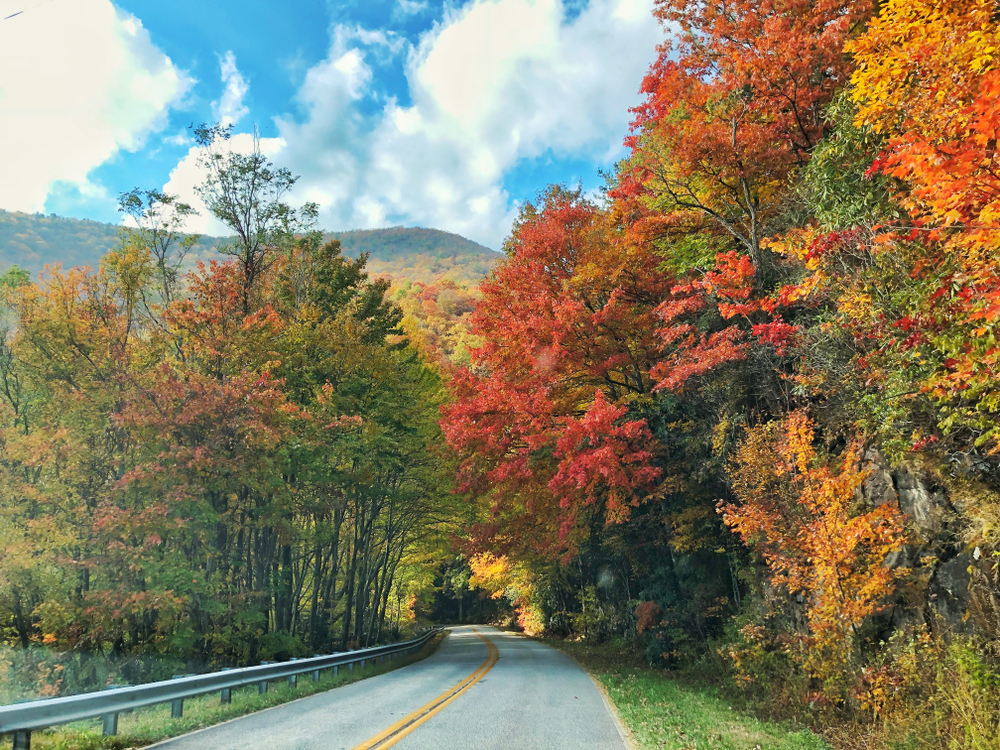 As you can see when it comes to choosing the best things to do in Dahlonega it isn't easy. Whether you are looking for fun things to do in Dahlonega with the kids or things to do in Dahlonega for couples for your romantic getaway I hope we have given you some ideas.
Whichever one of these Dahlonega activities you choose I hope you have a great time and please come back and tell us all about it. Have a great Georgia getaway.