So, you're looking for some haunted places in Virginia? Well, you have come to the right place! Many of us love to be spooked, we know that we do, and with Virginia having so much history, it's no surprise that some of that history has remained. You pretty much can't walk in any direction without stepping on American Revolution Battlefield or a Civil War Site.
With so much history, there comes with an eerie side effect: over 170 haunted site claims. From graveyards to museums, and Castles and Hotels, we are certain that you will find your perfect haunted location to explore. You may even get some paranormal evidence of your own!
If you're looking for some more haunted locations in Southern US, we have a haunted places in the south blog post for you to check out!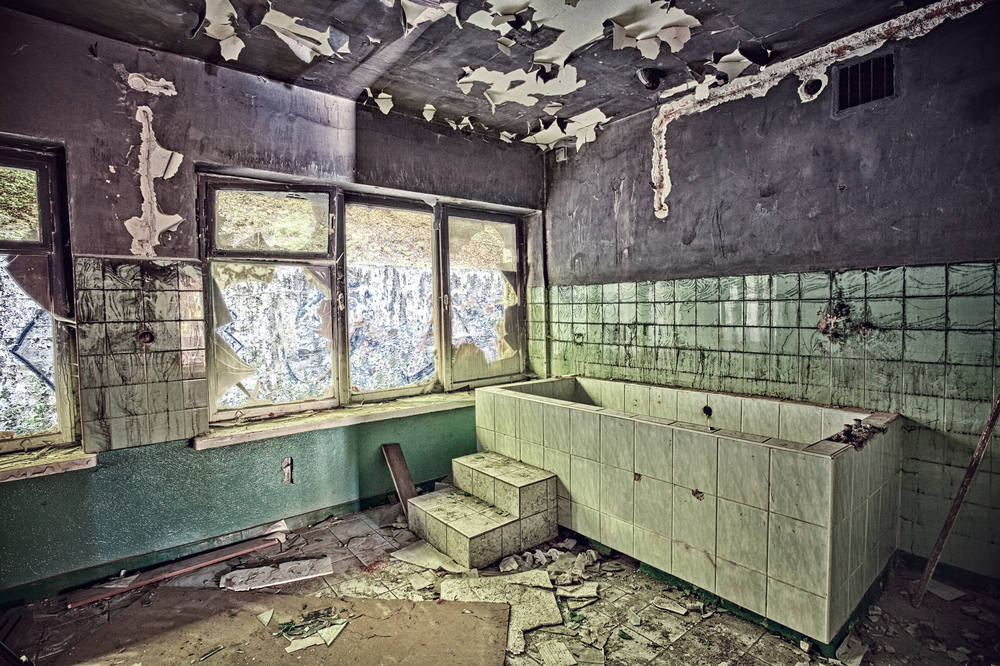 Swannanoa Palace
Swannanoa Palace, located in Afton, is know to be one of the most haunted places in Virginia. There's said to be many spirits that wander the halls.
Swannanoa Palace is a beautiful, grand building that was built in 1912 by James H. Dooley, a millionaire, philanthropist, and Civil War Veteran. He built it as a summer house for him and his wife, Sallie Dooley. Whilst Swannanoa Palace has started to decay overtime, you can still see the artistry that has gone into making it. It took nearly 8 years and required over 300 artisans to complete the Dooley's vision. Sallie is particular was known to absolutely adore Swannanoa Palace
Sadly, the Dooleys died in the 1920s and Swannanoa Palace was sold. It has worn many faces in its lifetime, from a country club to a university. The current owner is James Dulaney who has spent millions of dollars restoring the property and has since opened it up to visitors. Weddings, photoshoots, and paranormal investigations have all taken place as Swannanoa Palace.
The most prominent ghost that is said to be at Swannanoa Palace is Sallie Dooley herself. Her spirit is often seen walking the halls of her beloved summer home, with James Dulaney himself believes that she is still here as his cats refuse to go on the third floor. Mrs Dooley is said to have hated cats. Other spirits of groundskeepers and servants have been heard in the form of whispers.
The library is thought to be the most haunted room in the palace, but you have over fifty rooms to decided if that statement is true!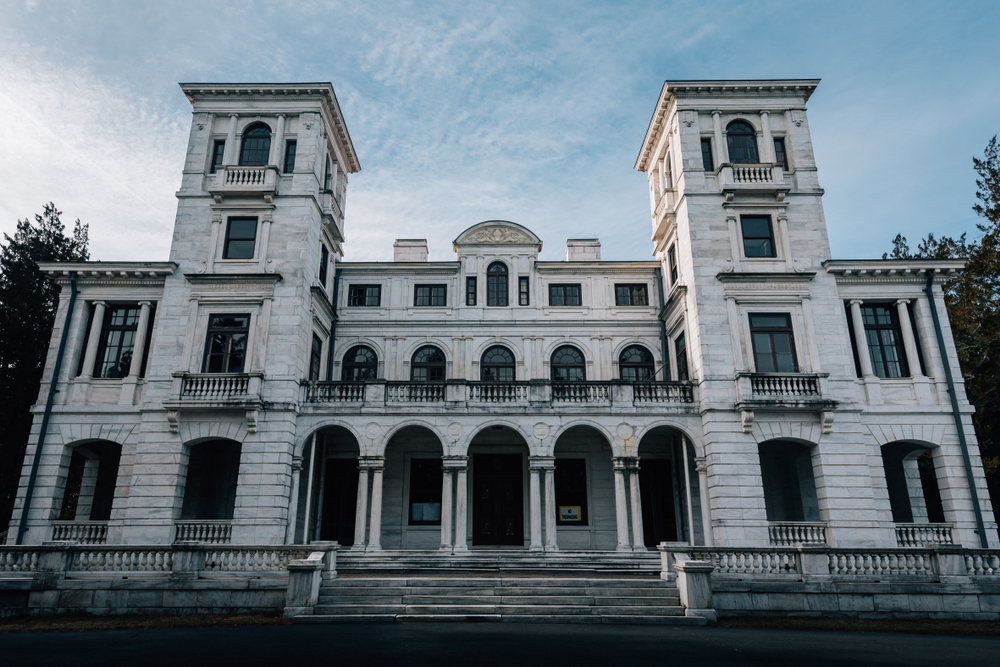 Bacon's Castle
Bacon's Castle, also known as The Arthur Allen House is undoubtedly one of the most haunted places in Virginia. It also happens to be one of the oldest! Bacon's Castle dates back to 1655 and is one of the only remaining examples of Jacobean Architecture, and Bacon's Castle has a long enough history to fill a book. From its role in Bacon's Rebellion in 1676, to tales of comet sightings, affairs, secret romances, hundreds of slave abuse, and raids, it's really no surprised that some of these tortured souls remain here.
If you visit Bacon's Castle and the beautiful gardens today, do not be surprised if you hear disembodied voices and footsteps, objects to move on their own, see floating heads or firey balls of light. Super Creepy!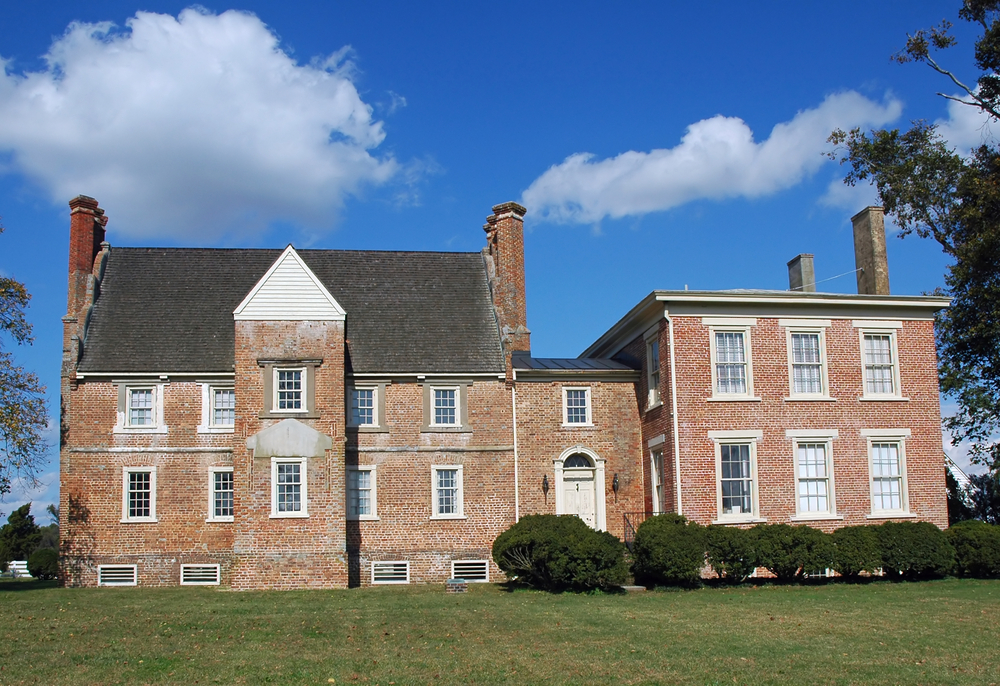 The Martha Washington Hotel & Spa
To stay in one of the most haunted hotels in Virginia, book a room at The Martha Washington Hotel & Spa located in Abingdon.
The hotel was originally built in 1832 by General Francis Preston as a retirement home for his family (which included 9 children). The building would later serve as a hospital for wounded soldiers on both sides of the Civil War, with romantic stories between the soldiers and nurses still being told to this day. After the Civil War, The Martha would become a woman's college and eventually become the hotel that it is today.
Many soldiers died in the hotel during its time in the civil war, and it is said that some of their souls never left. There has been instances of disembodied voices and wails, phantom horses, and bloodstains appearing on carpets. The most well known ghost of The Martha Washington Inn is known as the 'Yankee Sweetheart' who romans the halls looking for her deceased lover. She has been known to appear as a ghostly white mist who has even been caught on camera. The Martha Washing Inn is definitely a great place to stay if you're looking for the most haunted places in Virginia!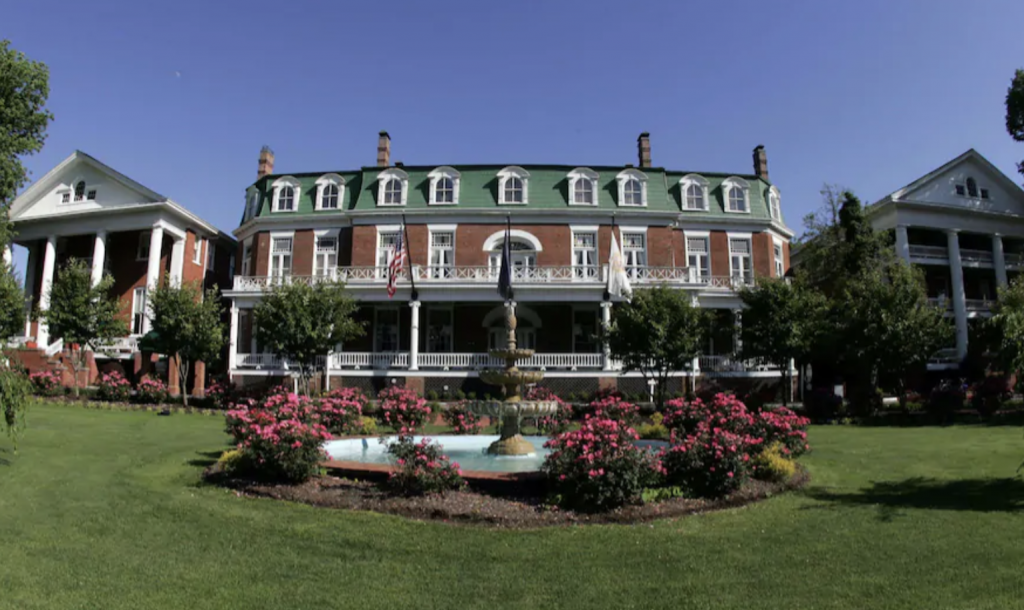 St Albans Sanatorium
St Albans Sanatorium is known as not only as one of the most haunted places in Virginia, but the entire eastern US. The sanatorium has an absolutely horrific past, haunted by stories of abuse and mistreatment. All that is left of this place is broken children's toys on the floor, rusty wheelchairs abandoned in corners, rusty bathrooms and decaying walls. The atmosphere at St Albans is super dark, heavy, and upsetting so is definitely not for the faint of heart.
Before it was a sanatorium, the building was actually a Lutheran boys school and was a terrible place to go as bullying was encouraged within the competitive student body. Many of the boys took their lives as a result of the bullying.
After the school was shut down, it was turned into St Albans Sanatorium in 1916 and was advertised as a more 'idyllic' asylum, boasting a rooftop garden, bowling alley, and a small farm.
But living conditions were far from the paradise that was advertised. The vulnerable were subjected to cruel experimental treatments which often lead them to be permanently disabled or even die from the lobotomies or induced comas. Other torture methods such as electroshock therapy and hydrotherapy were used on patients. Many would die from these treatments, or take their own lives just to escape the abuse. The sanatorium was finally closed in the 1990s after severe understaffing and unliveable conditions, which patients outnumbering staff 48 to 6,509.
Many people who have visited St Albans have reported seeing ghostly apparitions, shadow figures, and hearing footsteps during their visit. Reports of cannon fire and gun-power smoke have been said to be seen and smelt from the time when it was a site of a Civil War battle.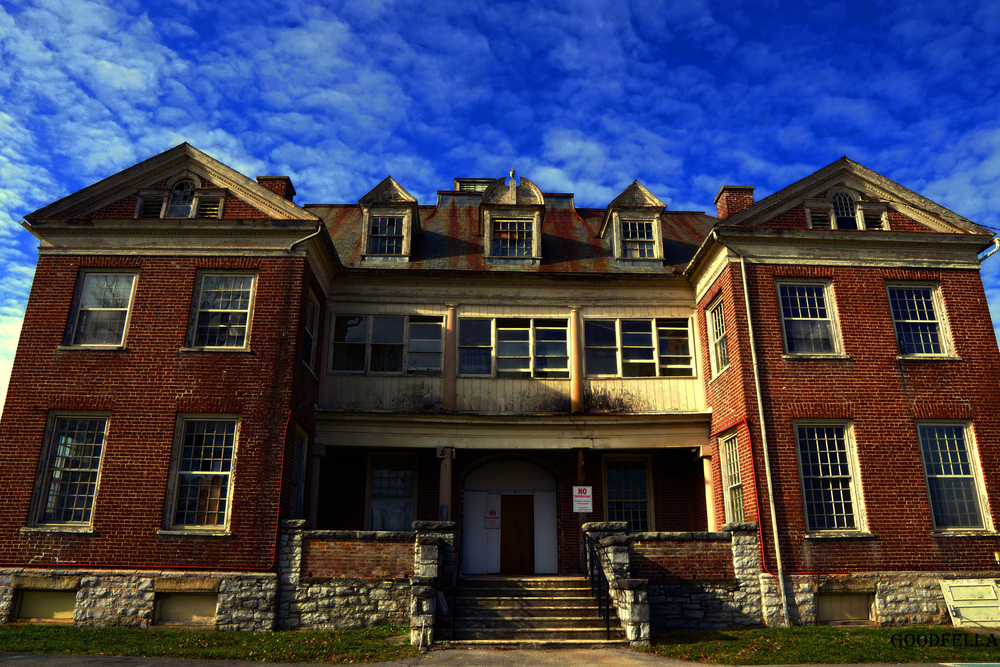 Gadsby's Tavern Museum
Located in Alexandria, Gadsby's Tavern Museum makes our list of haunted places in Virginia because of the mysterious past that it has.
The story goes that in 1816, a young woman travelled to Alexandria with her husband and booked room 8 in the City Hotel. But soon after checking in, the woman's health began to deteriorate and a few days later she was on her deathbed. Before she died, she made everyone promise not to reveal her, or her husband's identity. Her wish was honoured and she was buried with her name listed as 'Female Stranger'.
To this day, nobody knows who the identity of woman or her husband. And with the unknown comes speculation as to why the woman didn't want anyone to know who she was. Theories go from a woman running away from her husband with her lover, to the woman being Theodosia Burr, the daughter of Aaron Burr.
The unnamed woman is said to still be at the museum. She is described as a gentle soul who doesn't want to cause any harm to the living, she just wants to enjoy the beauty of the place. She is often seen in an evening gown and liked to crash events in the ballroom. She is often seen in her old room, Room 8, and in the dining room waiting to be seated – she has startled several waitresses by manifesting right in front of them!
Colonial Williamsburg Ghost Tours
If you're looking to go on some ghost tours in Virginia, we highly recommend Colonial Ghost Tours in Williamsburg. They are ranked in the top 10 ghost tours in the US and the #1 ghost tour in Colonial Williamsburg.
The tour takes you on some of the creepiest locations in Colonial Williamsburg and lasts approximately an hour and a half, they take place at night to add the eerie feeling that you will definitely get on one of these tours!
On the tour, you will hear up to 18 ghost stories that have been carefully researched and constantly adding stories that have never been heard before. One of the places you will visit that has countless stories is the College of William & Mary, where footsteps have been heard and even apparitions have been sighted.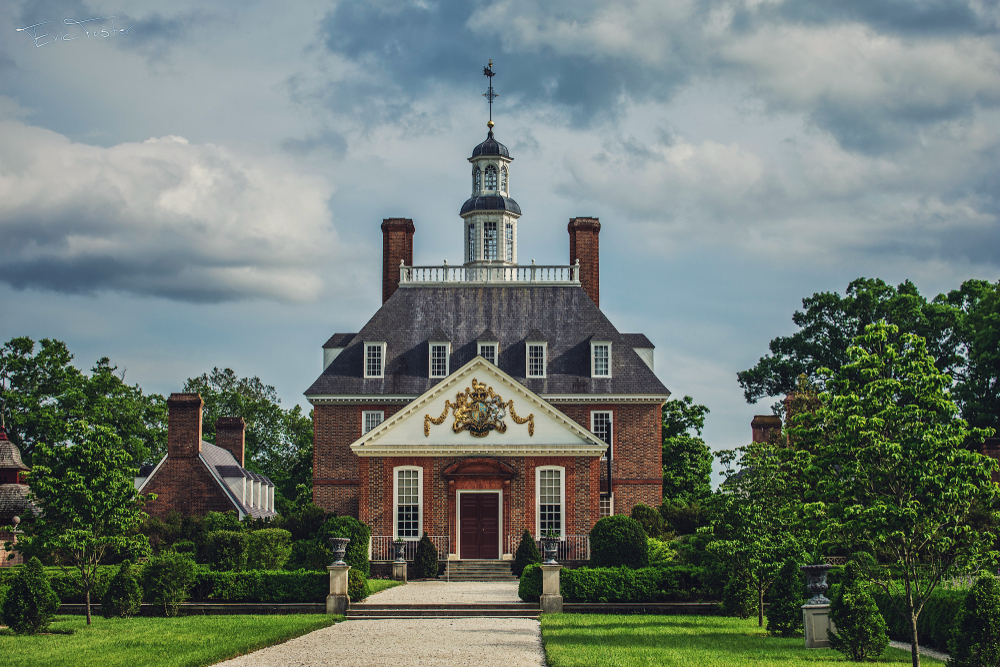 Old House Woods
Virginia is known for having miles and miles of gorgeous forests have have been around for centuries. But some of them are known for being mysterious and creepy, and that is why Old House Woods has become known as one of the most haunted places in Virginia.
Nestled in Chesapeake Bay is the little town of Diggs. Branching away from Diggs is Haven Beach Road which leads to a 50 acre patch of dense pine woods and marshland. Don't be fooled by how small it is, this small remote forest is a hub of activity with many different legends surrounding it!
The history of the woods dates back to the 1700s, where many pirates and soldiers would enter the woods seeking refuge amongst the trees. There was once an abandoned home there known as The Frannie Knight House which, even back then, was known to be haunted! There were tales of it setting itself on fire and putting itself back out again, only for it to catch fire and burn to the ground.
Supposedly, there is a large amount of treasure buried somewhere in these woods, and there have been many sightings of ghost ships and figures in the water and amongst the trees. There have even been accounts of skeletons in armour walking up to visitors in the woods asking where their ship is. If that doesn't send a shiver down your spine, I have no idea what will!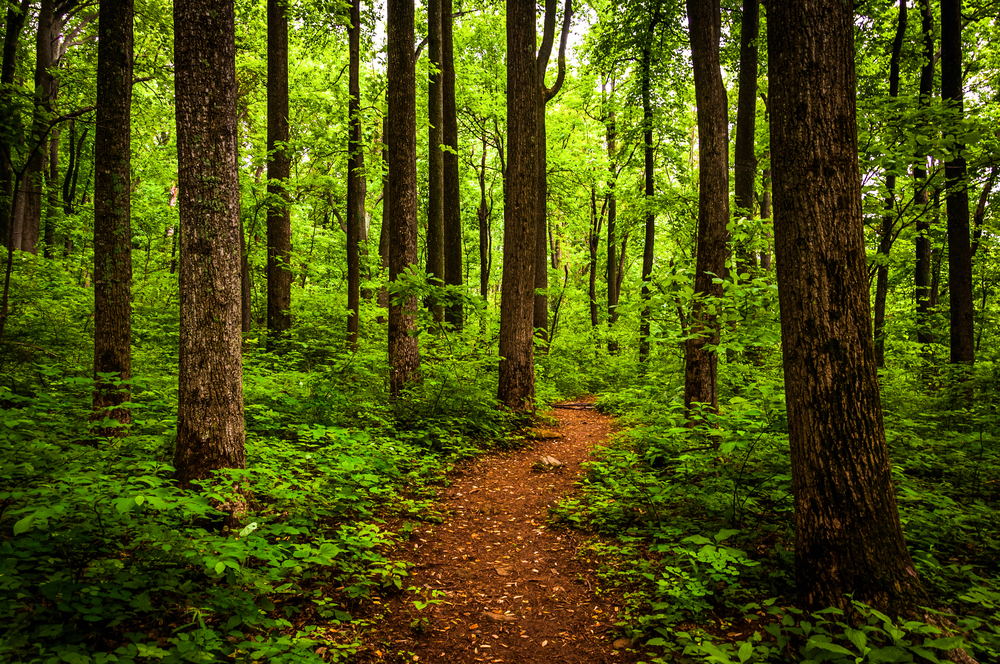 Wise County Orphanage
Just past 9619 Turkey Branch Road lies the abandoned Wise County Orphanage on Suffolk Road. It is known as one of the most haunted places in Virginia, and it seriously gives us the creeps!
The building was abandoned in the 1920s after serving as an orphanage for abandoned and orphaned children. It has since been left the crumble and decay, with nature claiming it back as its own over the years. From the outside, it even looks like your typical haunted house!
Not much is known about the Wise County Orphanage other than the ghosts that were left behind once it was abandoned. Daring explorers have said they have heard disembodied giggling of children, bouncing balls, and seen floating lights. From a distance, ghostly figures have been seen in the windows of the orphanage. Seriously creepy!
Elbow Road
Virginia Beach locals will warn you not the stop on Elbow Road, as over the years it has become known as one of the most haunted places in Virginia Beach.
The story goes that a restless spirit walks Elbow Road searching for her home. This spirit has become known as Mrs. Woble, who is said to have been murdered and her body never recovered. Drivers on Elbow Road have spotted an old woman, bloodied and battered, walking on the road searching for her home.
There are also tales of a second spirit on Elbow Road of a little girl who drowned in a nearby lake. It is said that if you stop on Elbow Road at night and sit on the hood of your car, wet footprints of a child will appear walking towards you! Are you brave enough to try that out?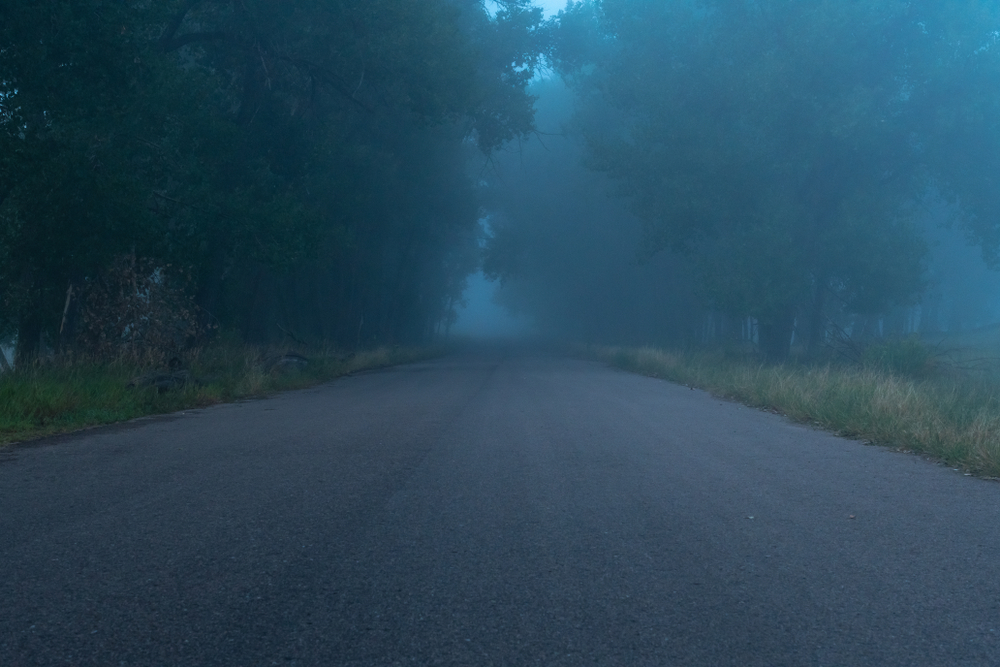 The Winery at LaGrange
Located in Haymarket, The Winery at LaGrange is know for it's mischievous spirits and has subsequently become known as one of the most haunted places in northern Virginia.
The staff are very aware of the spirits at LaGrange, and have several traditions that they do in order to honour them. On the mantel behind the tasting room counter, you will see a glass of wine that is never empty. If the wine gets moved, then the internet goes out. The wine glass is filled daily, but the wine in it seems to disappear more quickly that simple evaporation allows. The wine glass is an offering to Benoni Harrison, who was once a past owner.
There is also the story of one of the children who used to live at LaGrange and the soldiers. The child is thought to be Mary Harrison, who would bring food and supplies to a solider in the woods. She would signal that it was safe by lighting a candle in the parlour room window. Today, there is an electronic candle kept in the room to honour her which is often found turned on even though nobody has touched it. Unusually, the current owner says they are unable to have any trees in the Parlour window as they are always found lying on the ground the morning after they put them up.
The bottom level at The Winery at LaGrange used to be a cellar, and is now is a beautiful seating area for guests, but it is thought to be the most haunted part of LaGrange. Shadow figures have been seen, along with hearing voices and wine glasses clinking together when nobody was there!
Even though the experiences at The Winery at LaGrange, the owners say they mean no harm and are just mischievous who like to pass their time by playing tricks on unsuspecting guests.
Ferry Plantation House
The Ferry Plantation House dates back to 1642, but the house that stands today was built in 1830 after the previous house burnt down. With such a long history, there is no surprise that so many ghosts haunt the house, making it one of the most haunted places in Virginia Beach.
When visiting Ferry Plantation House, there a number of spirits that you could run into. Victims of a 1830 shipwreck are said to still be here, as well as a painter who used to own the house, a former lady of the house who tragically died by falling down the stairs, a former slave named Henry, and Sally Rebecca Walke who mourns her confederate solider fiance. It's a little crowded here!
Visitors of the house have heard footsteps and voices in their ears. Some have also seen apparitions of ghostly figures in the halls!
Captain Timothy Hill House
Located on Chincoteague Island, the Captain Timothy Hill House gets its name for being one of the haunted places in Virginia from the tragic story of Timothy Hill and his family.
The house was built in the 1800s and is the oldest house on the island. The house avoided demolition in 1980 when the owners moved it from it's original location, but the story of the home's past can still be felt by visitors.
The story that lead the house to be haunted is that of Captain Timothy Hill and his daughter, Jennie. Timothy Hill is said to have favoured Jennie and wanted her to marry a wealthy-man, but she fell in love with her childhood friend, Tom Freeman. Timothy Hill refused to allow the marriage, and this is where the details get unclear. Somehow, Timothy Hill ends up shooting Jennie and his wife in a field. Whilst the wife recovered, Jennie never did and tragically died from her injuries. Tom ended up taking his own life.
It is believed that Jennie is still in the house, searching for Tom. She has been seen in the form of apparitions many times!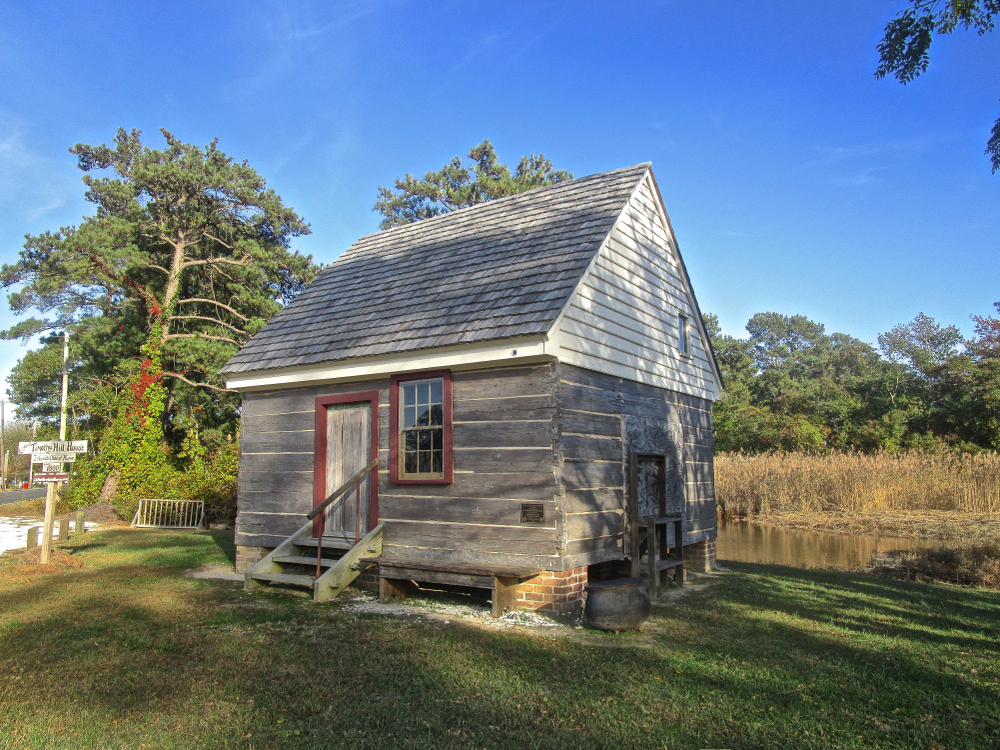 And that is our list of haunted places in Virginia! We hope that you have found the perfect place to visit. If you're looking for a scare, these places are bound to deliver.