Thinking of spending fall in Louisiana then this article is for you. We will walk you through the best places to see fall foliage, fall activities, and fall festivals in Louisiana. If you are looking to see Louisiana in the fall then we hope this article helps you in planning your gateway.
Louisiana might not be on everyone's fall list but if you know where to look Louisiana has some incredible and unusual fall foliage. Fall in Louisiana is visually stunning and the fresher air with the mild temperatures makes it a perfect place for those who aren't so keen on the colder temperatures in the more northern states.
The northern part of the state is perhaps the best place to see fall foliage in Louisiana with places like Lake Claiborne State Park, Chemin-A-Haut State Park, and Jimmie Davis State Park. Further south North and South Toledo Bend State Park are both great places to enjoy all autumn in Louisiana has to offer.
The Best time to see Lousiana in its all-fall glory is the end of October and the beginning of November. This is when you will have the best chance to see those amber, red, and orange hues that fall is so famous for. The further south you travel the longer the foliage takes to peek because of the lingering heat.
Louisiana in the fall has a lot going on from festivals around music, food, art, dancing, and pumpkin picking. You name it Louisianan has it. Seasonal events in Louisiana are an important part of the fall calendar and if you can attend one we highly recommend it.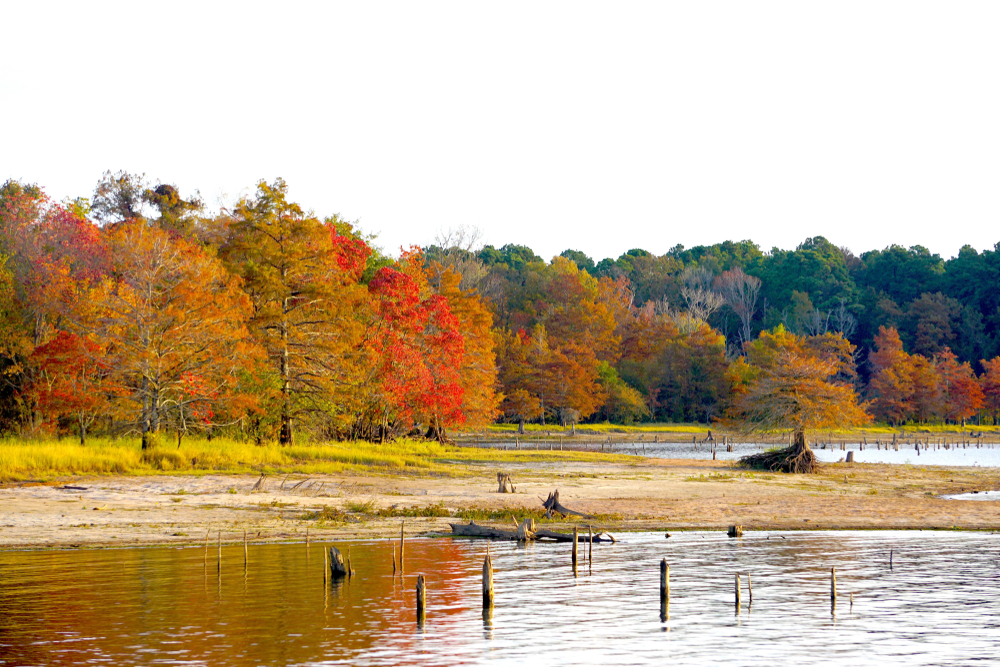 What Is The Weather Like During Fall In Louisiana?
As autumn arrives in Louisianan the often oppressive heat becomes more bearable and the humidity decreases which is welcome to most. There is still plenty of sunshine though and the days are still long. You may experience thunderstorms and cyclones throughout September.
October is the driest month of the year. The temperatures are much milder and more comfortable and it's much easier to sleep in the evenings. The sun still shines for 8 hours a day and you might still get some rain but not as much.
November sees the end of the fall season and the weather cools a little. The days are fresher due to low humidity and there is still a little rain. Many believe the weather conditions are the best in November and that this is the perfect time to visit.
September
Average High: 87 degrees Fahrenheit ( 30 degrees Celsius)
Average Low: 70 degrees Fahrenheit ( 21°degrees Celsius)
October
Average High: 80 degrees Fahrenheit (27 degrees Celsius)
Average Low: 60 degrees Fahrenheit (15 degrees Celsius)
November
Average High: 7I degrees Fahrenheit (22 degrees Celsius)
Average Low: 51 degrees Fahrenheit (11 degrees Celsius)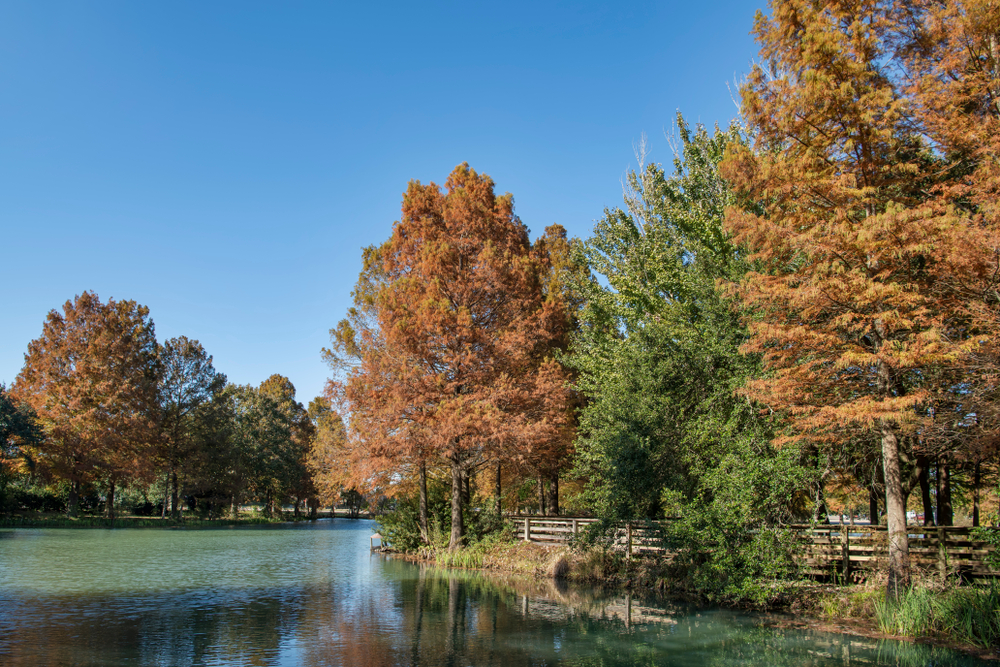 Best Places To See Fall Foliage In Louisiana
Here are some of the beautiful places you can see fall foliage in Louisiana. The northern part of the state has some of the best places but there there are some places further south too.
Chemin-A-Haut State Park
Overlooking Bayou Bartholomew fall foliage here is unlike anything you will see elsewhere. It's almost magical as the cypress trees turn and the colors are reflected in the water below.
The park itself is a 503 acre park and you can camp here and hire a boat to see the fall foliage at its best.
The best way to see the foliage is to follow one of the two trails around the park, the Bobcat and the Boy Scout Trail. They are both easy to navigate and not strenuous so are suitable for most people.
Lake Martin Swamp
Just outside Breaux Bridge is The Cypress Island Nature Preserve at Lake Martin and if you want to see fall with a difference then this is the place. Things look a little different here as you are in swampland.
It's one of the swamps that is easily reached by car and you can explore the surrounding area on foot or in a canoe/kayak.
The land is currently managed by the Nature Conservancy and you will find a visitor's center and a boardwalk over the swamp.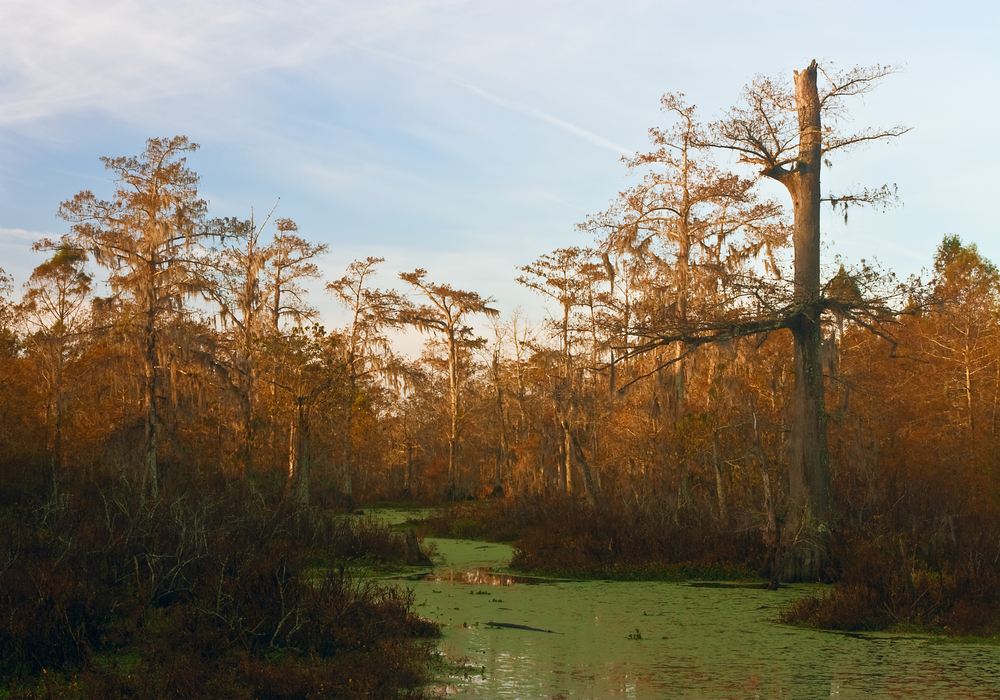 Jimmie Davis State Park
Located on a Penninsula on Caney Lake the colors of the trees here are beautiful. You find all the yellows, reds, and oranges you could wish for.
The best way to see the colors is to follow the trail through the park and don't forget to stop and watch the sunset over the Lake which is magical.
There are also cabins on sight you can stay if you wish.
University Lake Baton Rouge
If you are in the Baton Rouge Area and don't want to travel very far then a quick visit to University Lake might be perfect.
Located 3 miles from Baton Rouge, in East Baton Rouge Parish a trip around this lake is a quick and easy way to get into that fall feeling.
In 1930 this lake was actually a thick cypress-tupelo swamp and was turned into an urban lake and joined onto the existing City Lake Park.
It's a beautiful lake and the fall colors here are gorgeous.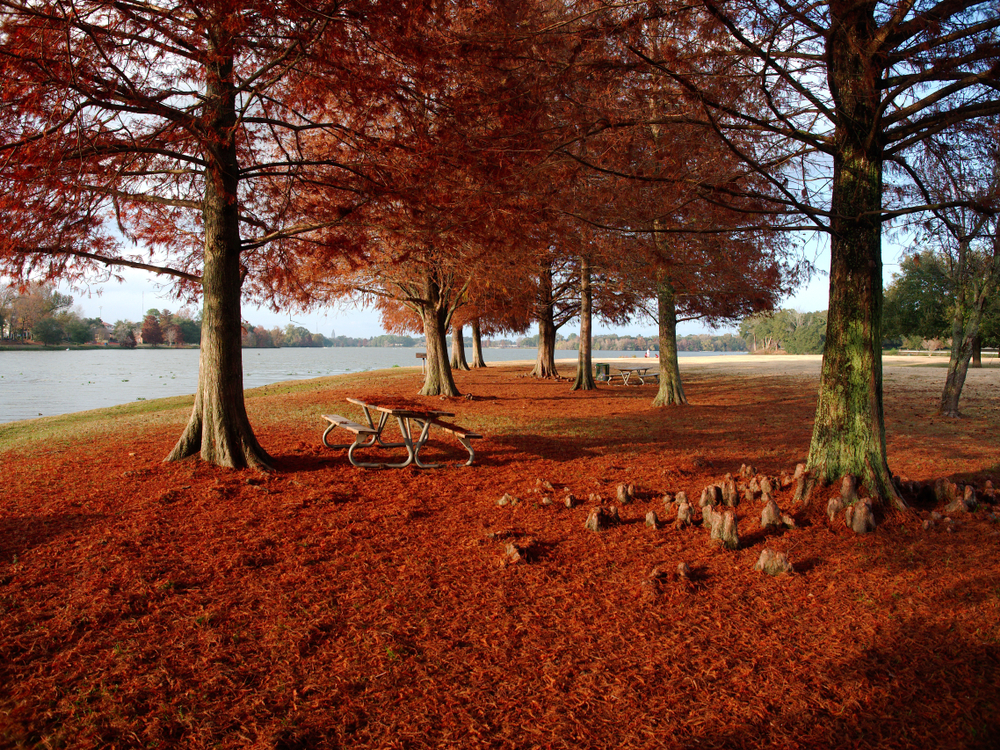 Lake Claiborne State Park
In Northern Louisana, if you want to see fall on foot then this is the place to go. Walking around the water's edge is the best way to see the foliage but there are six different hiking trails to also enjoy.
Golden Hour here is stunning and while this spot can be popular it is never crowded. It's a great place to enjoy the vivid colors of fall in a crisper environment.
Lafreniere Park Metairie
Located in Jefferson Parish this 155-acre park shows fall in all her glory. The park also has many amenities so it's a great place to enjoy fall with your family.
The park has jogging trails, 8 picnic shelters; a 20-acre lagoon; 2 playgrounds; a carousel; multi-use sports fields; an 18-hole disc golf course. Oh and a glass-enclosed room which can be hired out.
A great place to enjoy fall and ensure that you can keep all the family members entertained.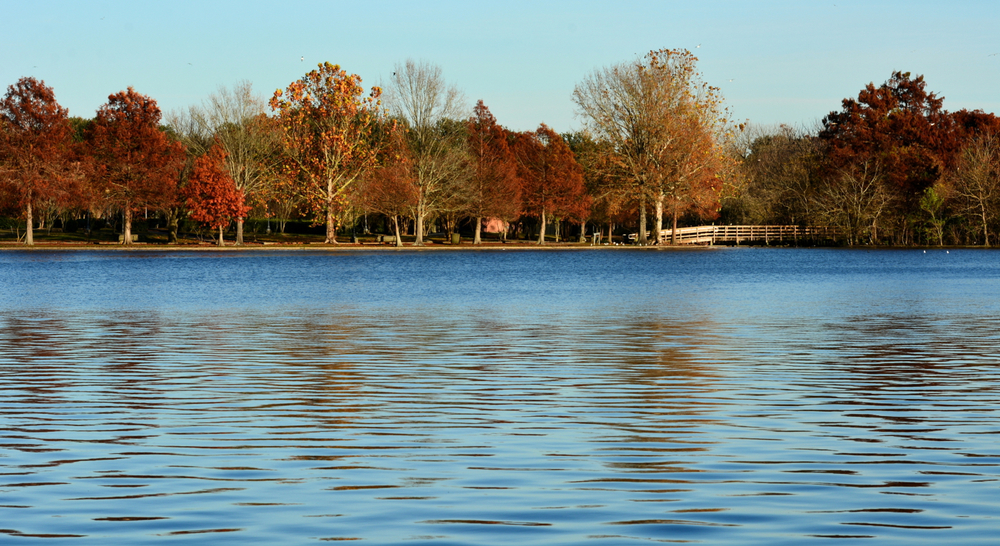 Lake Bistineau State Park
With five nature trails to explore and a 6 mile equestrian trail, this park has a lot to offer beyond fall foliage.
About an hour's drive from Shreveport, the sunsets here are truly incredible. The orange sky and red leaves create the absolute perfect photo opportunity. The tress submerged in the lake somehow added to the glorious spectacle.
North Toledo Bend State Park
Located on the country's largest man made reservoir you have over 900 acres of nature to play with here.
There are two trails to walk and believe us the fall colors are incredible. The peak here is usually in November when the trees turn from green to amber to red.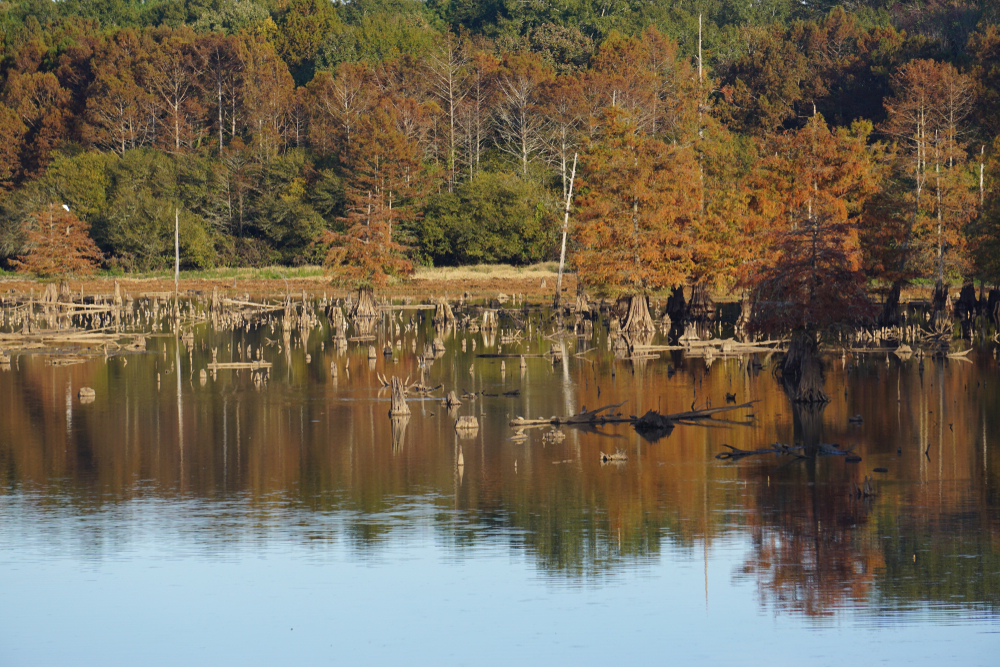 South Toledo Bend State Park
At the southern part of the same reservoir, the park here is situated on several small bluffs that extend over the water. The views across the water and the fall colors are truly incredible here. There are two hiking trails to enjoy here and an off-road vehicle trail too.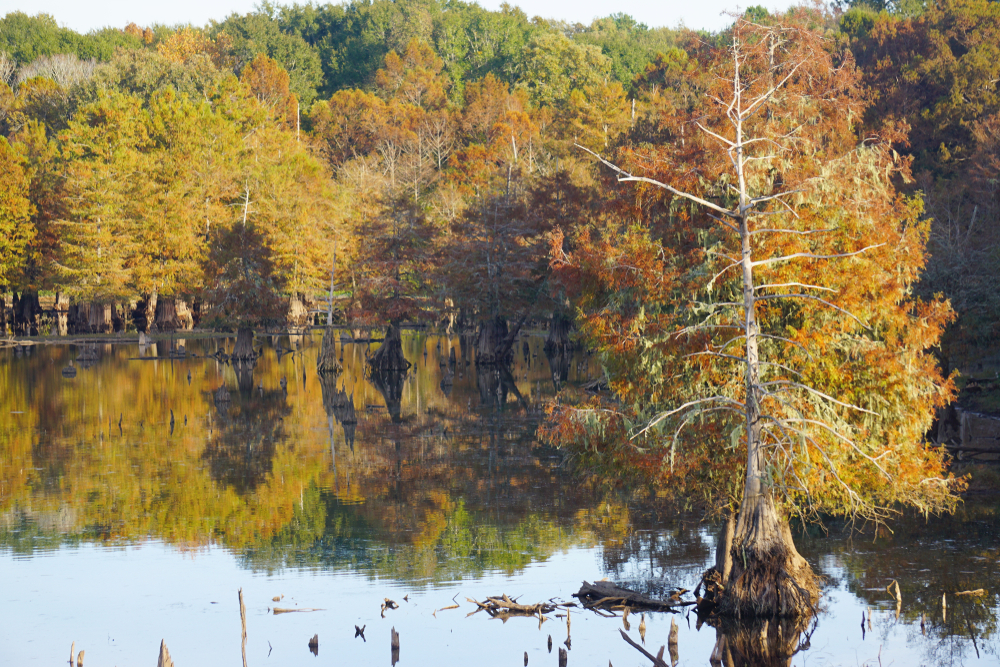 Kisatchie National Forest
With more than 600,000 acres of National Forest divided into five districts you definitely will not run out of places to see fall foliage here.
1.5 hours' drive north out of Lafayette there are miles and miles of tracks, hills, and trails here. There is something here for the beginner hiker to the more experienced.
If you really want to immerse yourself in fall then this is the place to do it. You can set up camp and do some stargazing too.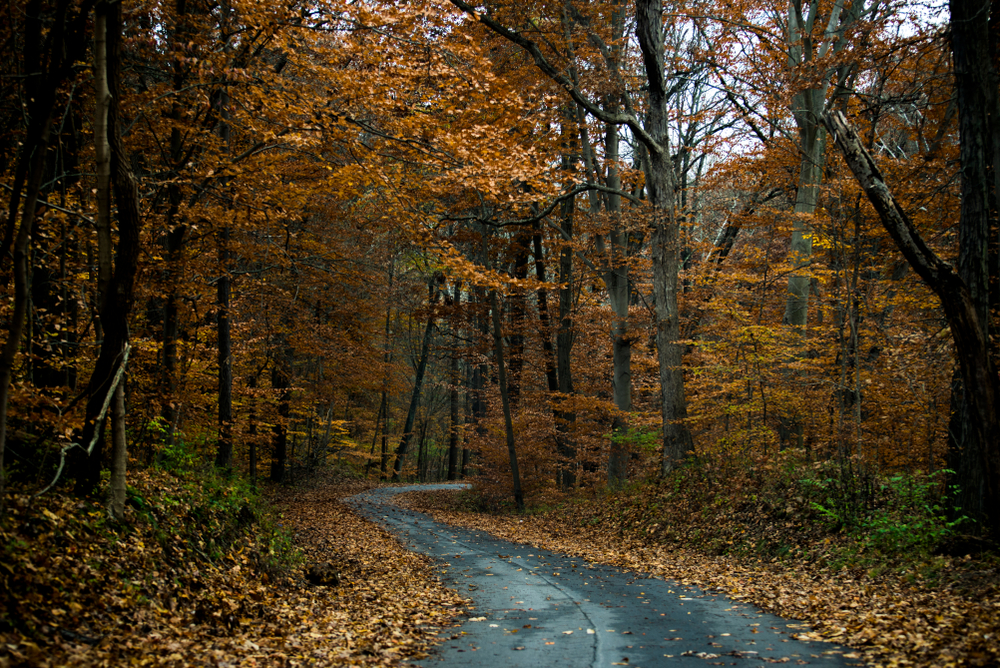 Best Fall Activities And Things To Do In Louisiana
There is so much to do and see around Louisiana in the fall time and of course, we can't include them all. There are so many fall festivals in Louisiana and fall activities in Louisiana but we have chosen just five to get you started. We have chosen things that are associated particularly with fall or very Louisiana.
Voodoo Music and Art Experience, New Orleans
We just had to include one of the wild and wonderful October events that NOLA has to offer. The Voodoo Music & Art Experience hosts one of the biggest festivals of the region and tends to be held in late October.
In New Orleans City Park this is a festival where you can experience just about anything and everything. It's a place where food, music art come together.
As you would expect it's a rather colorful event with everyone dressed in Halloween costumes dancing to live music. You will also find the finest cuisine here that the state has to offer. Definitely, one of the fall festivals in Louisiana that has to be experienced.
And as you can see in the picture below the park is also beautiful.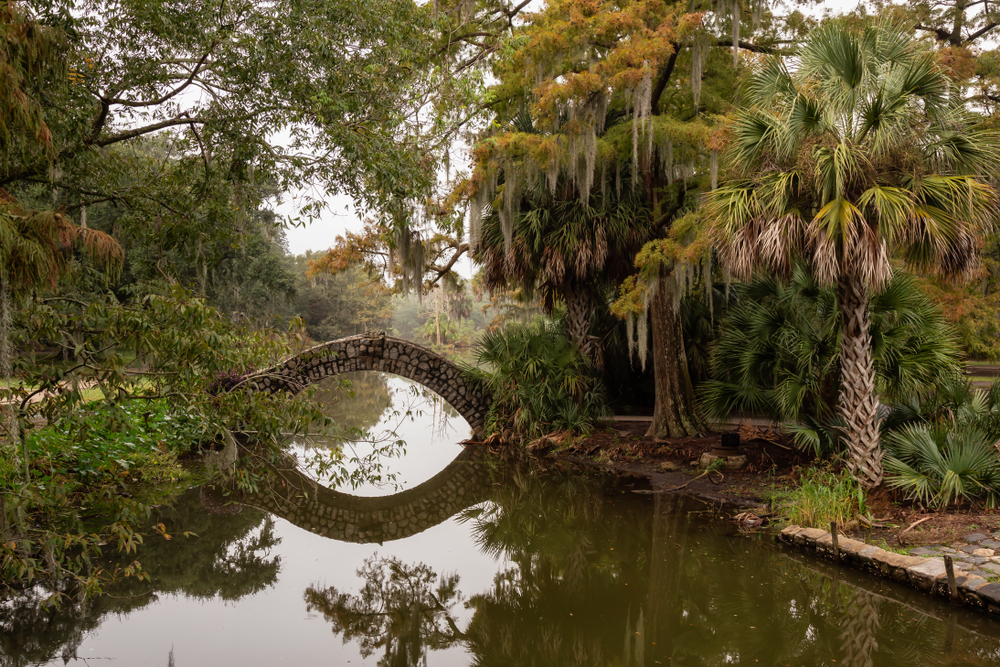 Annual Fall Tour of Homes, Natchitoches
We love the idea of this tour around the historic homes of the beautiful Natchitoches. Founded in late 1715 it was originally a French Colony and has a rich history.
In 1954, The Association for the Preservation of Historic Natchitoches began the Fall Pilgrimage to raise money for their preservation projects. This pilgrimage has continued to this day.
With guided tours, residents open up their historic homes for you to step inside and explore. It's a great way to be nosy and get to see inside houses that you normally couldn't.
There are three different tours and you do pay with money going towards the association. It just seems like such a great way to get a glimpse into history that you wouldn't ordinarily see.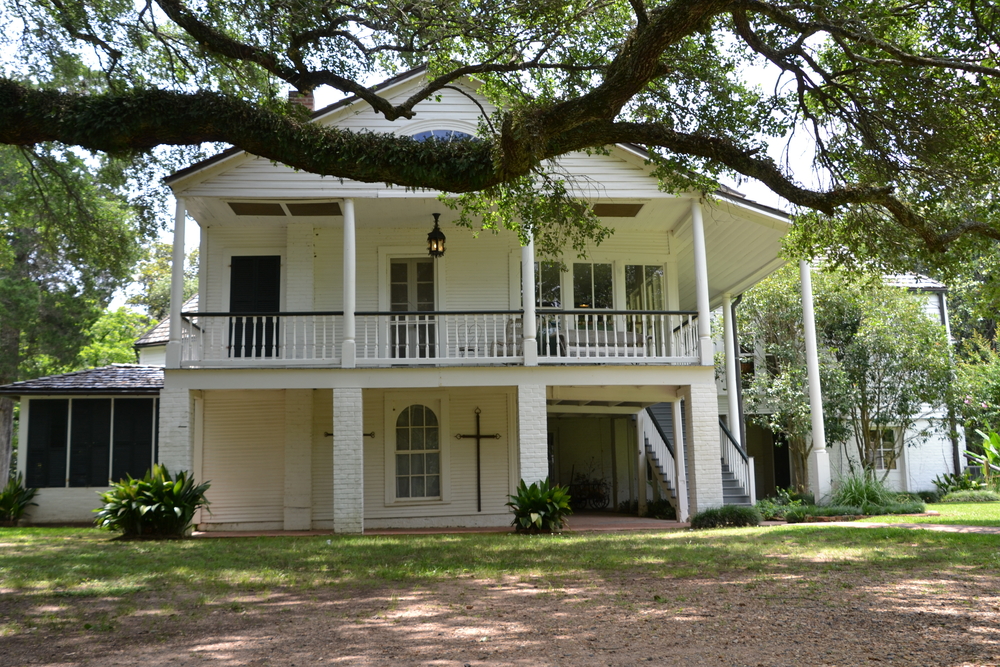 The State Fair of Louisiana, Shreveport
Who doesn't love a state fair? This one really does deliver The fair features performers, a circus, a rodeo, livestock a carnival, and much more.
And you fancy being the star of the show they also have dance competitions and hail bail decorating events. And in true southern style, you will find things like racing pigs, a lumberjack show, and a double hump camel show.
This is all topped off with every type of food you can imagine and of course all the carnival rides you could wish for.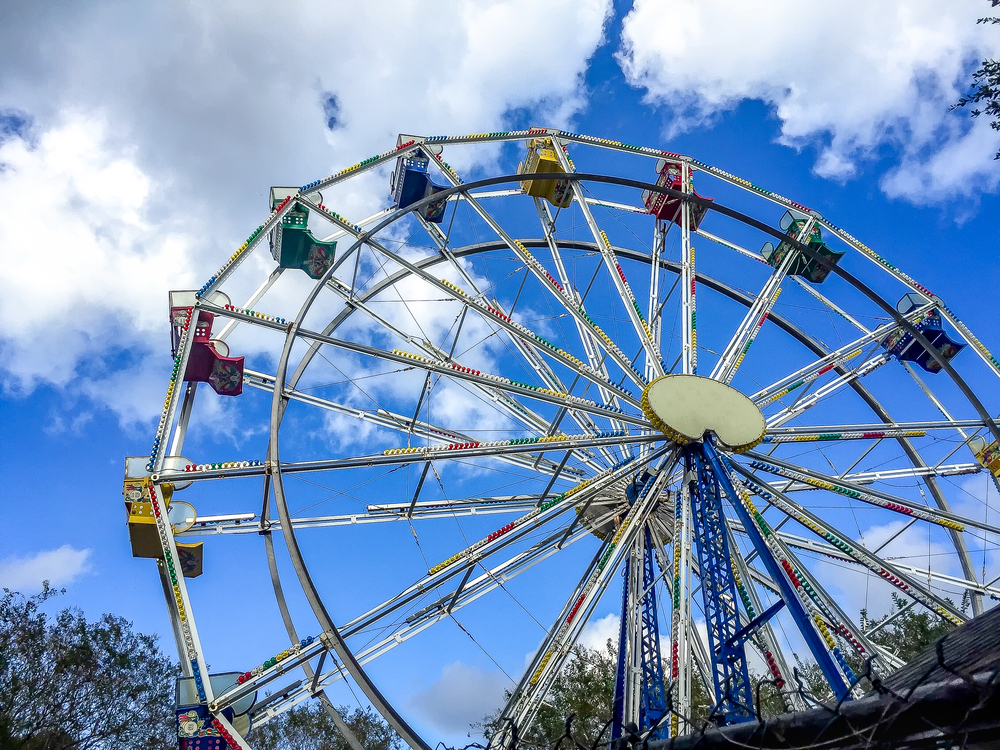 Get Lost In A Corn Maze
Embrace the Louisiana spirit by getting lost in a corn maze. There are a lot of corn mazes to choose from so just find one near to you.
It's a fun family-friendly activity that everyone can enjoy. And if you happen to be near one in the Halloween season then a nighttime ghostly trip might be just what you need to get the heart pumping.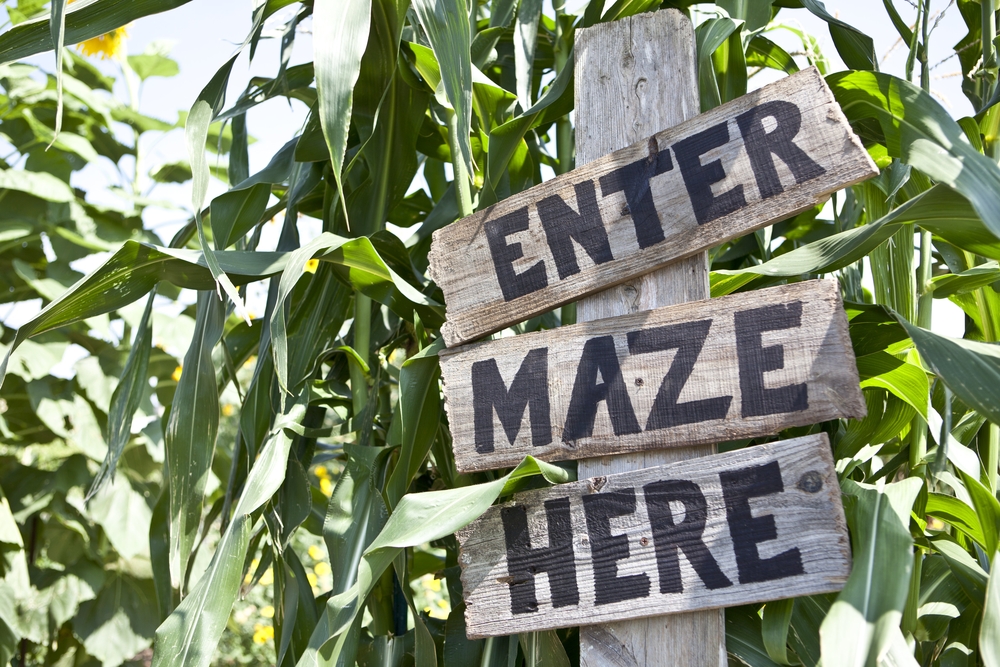 Go Pumpkin Picking
Because let's face it it wouldn't be fall without pumpkin picking. So get into the fall spirit and head to a nearby pumpkin patch.
Pumpkin picking is an annual tradition for families in Louisianan and there are plenty of farms to choose from. A lot of the fall festivals will also have pumpkin patches and you may also find them at corn mazes too.
A lot of the farms really make the most of this season offering hayrides and lots of other activities for children. You will often find a farm or gift shop on-site too.
Definitely, one of the fall activities in Louisiana not to be missed.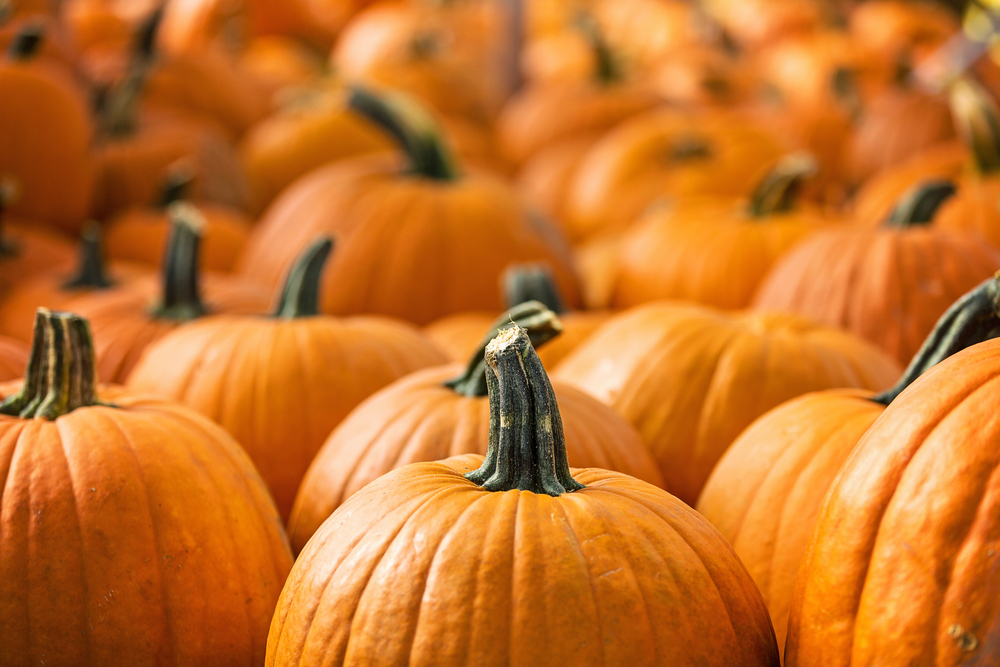 As you can see when it comes to fall Louisiana has more to offer than you might first think. If you know where to go fall in Louisiana can really deliver. Fall foliage is just as beautiful here as it is anywhere and the fall activities in Louisianan just as plentiful.
Whatever you do or wherever you go to experience fall colors in Louisiana we know you won't be disanointed. Please come back and tell us all about your fall vacation and let us know what you would also add to this list.