Move over beaches because North Carolina ski resorts are the new go-to destination for vacationers! When you are done putting away the bathing suits and sunscreen you can start packing up your gloves and snow boots!
While skiing isn't generally the first thing that may come to mind when you think of North Carolina, these ski resorts will make you forget about summer fun and dream of white winter wonder. You can breathe in the fresh mountain air as you zip down the side of the snowy banks. Beginners and experts alike can find their perfect stay on this list!
You will also have a blast tubing down the slopes! The crisp breeze on a mountaintop is best experienced as you glide down while sitting on a tube or maneuvering your way down on a pair of skis. Your bucket list could really use one of these awesome resorts that will get the whole family excited for a snow day!
Staying at the resort is more than just a snow day. There are activities for all ages to enjoy together or separately! From cozying up by a fire to exploring the surrounding Appalachians and the Blue Ridge Mountains, you will find that the resorts have some of the greatest memory makers. When it comes to the best things to do in North Carolina, there is no short supply and you should experience winter at any of these fabulous resorts!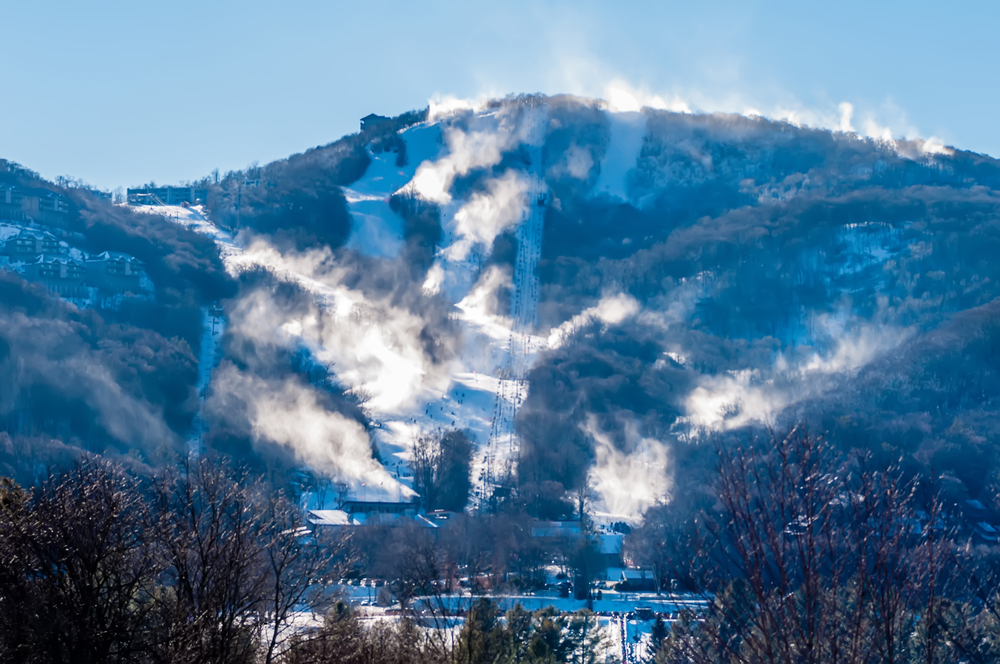 Does North Carolina Have Ski Resorts?
You bet your snow-covered banks that North Carolina has ski resorts! This list includes 6 terrific options for your next snow-cation!
It is no secret that North Carolina is gorgeous year-round and you can truly experience the magnificence at these resorts! So whether you're going to conquer slopes or just cozy up on the sidelines, you are in for an enjoyable stay.
How Long Is Ski Season In North Carolina?
Mark your calendars and put in your PTO for your trip around November to April. This can vary depending on the year since snowfall can be sporadic and the warmer weather that comes is just as unpredictable as it nears the spring.
Keep an eye out for updates from the North Carolina ski resorts of your choice for the most suitable times to visit that year! One thing is for certain, you will need a nice warm coat, some waterproof gloves, and your adventuring spirit!
What is the biggest ski resort in North Carolina?
If you are looking for the biggest North Carolina ski resorts then look no further than Sugar Mountain! It truly is as sweet as its name due to the sheer size of the slope length that sits at over 8 miles! That's one big sugar rush down the frosty slopes. You will feel on top of the world as your lift brings you to the drop-off!
Can You Go Snow Tubing In North Carolina?
The question really isn't can you, it's where can you snow tube?! Shake up your winter stay by gliding down the snowy hills on a snow tube! While not all of the North Carolina ski resorts have snow tubing, you can count on Moonshine Mountain Snow Tubing Park, Jonas Ridge Snow Tubing Park, Hawksnest Snow Tubing and Zipline, and Zip N Slip Snow Tubing Park to fuel your thrills! On this list, you can find out which resorts have a bit of everything, including snow tubing!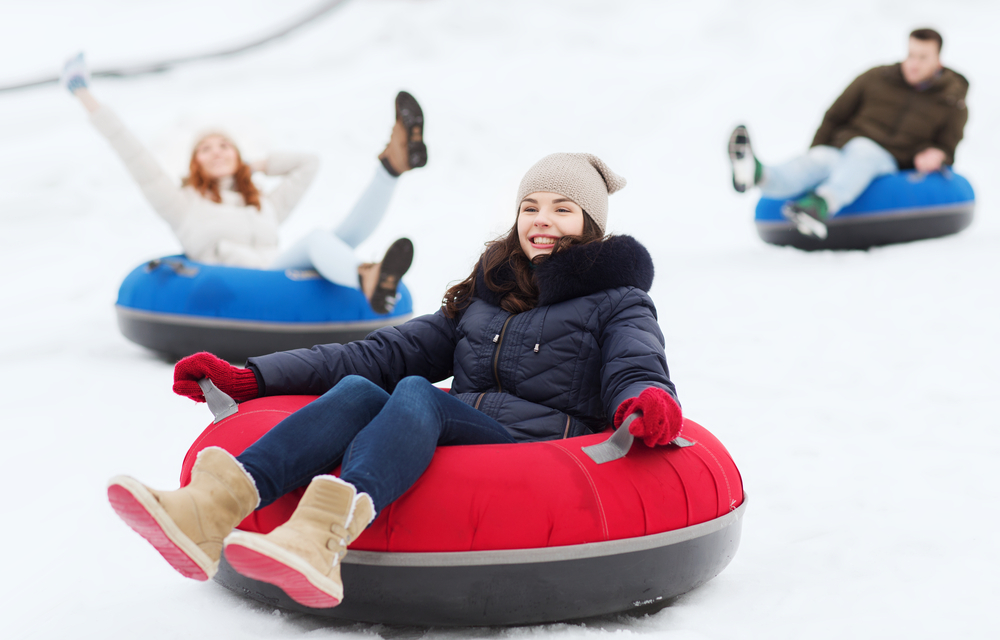 5 Best North Carolina Ski Resorts
Wolf Ridge Ski Resort
Visit Wolf Ridge Ski Resort for a truly remarkable stay! The North Carolina charm comes in abundance at this stomping ground for travelers. The 700-foot vertical drop is just north of Ashville and has all you need to make memories! The family can enjoy tubing, skiing, and snowboarding!
The resort is geared for beginner to intermediate level skiers so it can be a great starting place for growing a new skill! There are two magic carpets and two lifts that take you to the start of your downhill adventure. Lessons are open to other public and the teachers will give you tips to use throughout your stay! Just pick up your rental equipment and hit the slopes! As one of the best North Carolina ski resorts, you are certain to have a blast.
Cozy up at any of the stone fireplaces where you can grab a rocking chair and relax after the cold ventures of the outdoors. The decor is rustic making it feel just like you think a lodge on a snowy mountain should. There you can gander out onto the fields of visitors taking on the slopes. All three meals are available at the cafeteria-style grill. A comfortable stay near Wolf Ridge Ski Resort is just a click away!
Book your stay near Wolf Ridge Ski Resort here!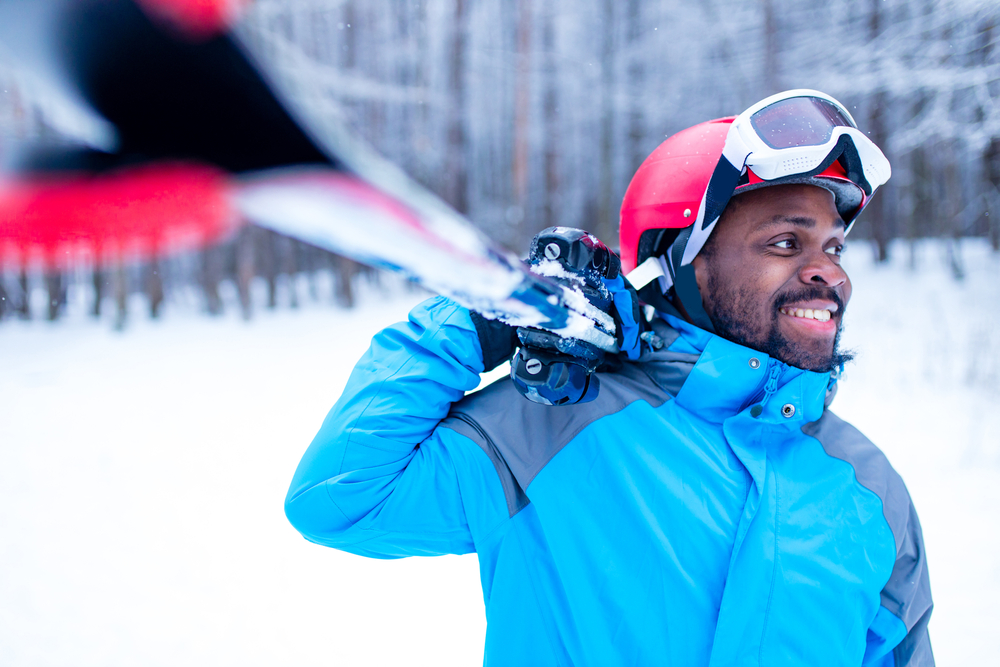 Sugar Mountain Ski Resort
Feel the rush of the biggest ski resort in North Carolina, Sugar Mountain Ski Resort! In more than one way, no other ski resort can measure up! From the diversity of the 21 runs to the vertical drop of 1,200 feet, you can bet that your stay will be larger than life.
Sugar Mountain is truly one of the best Mountain Towns In North Carolina!
The views from the mountain and the lifts are astonishing and are one of the many reasons to stay at one of the most superb North Carolina ski resorts! This is truly one of the most romantic getaways in North Carolina!
All skill levels of skiers and snowboarders will benefit from their stay. Beginners will have areas to build their comfort levels, intermediate learners will have plenty of skill-building obstacles, and experts can enhance their snow sporting endeavors! Childcare is on-site so parents can take on the hills with peace of mind.
Ice skating and snowshoeing are activities you don't want to miss out on! Once you are ready to warm up you can head over to the Sugar Mountain Resort eatery. A warm mug of hot cocoa does the body good right before sliding down the mountain on a snow tube. The tubing park will give you a 700-foot long run to glide down! Talk about a Sugar Mountain rush! The good times won't stop when you stay at this resort.
Book your stay near Sugar Mountain Ski Resort here!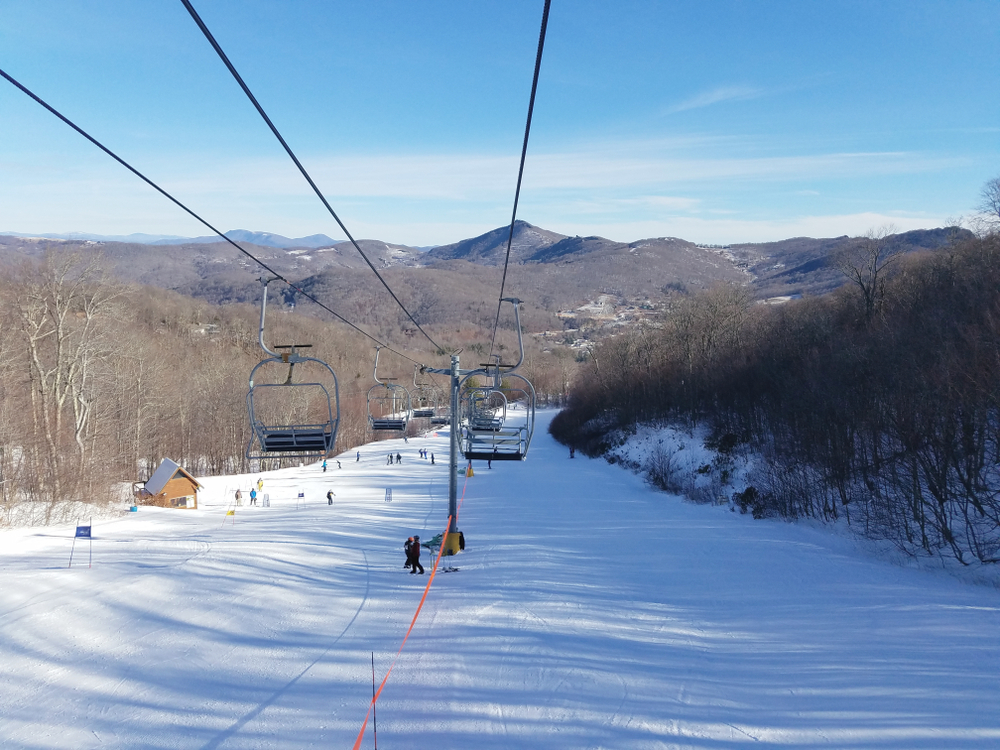 Sapphire Valley Ski Resort
Tighten your stirrups and head on over to Sapphire Valley Ski Resort for the ultimate winter experience! The main run is 1600 feet of icy bliss and has a 200-foot vertical drop. The view from the lift is particularly spectacular on this side of the Blue Ridge Mountains! Don't let Jack Frost scare you out of a good time either! Jacket and equipment rentals are available so all you need to do is bring your desire to learn and soar!
Of all the North Carolina ski resorts, Sapphire Valley Ski Resort takes the lead in snow sports diversity. Of course, skiing is a must, however, you will also want to check out their snow tubing, ice skating, and snowboarding options! Grab a puffy jacket and relish in the variety and fun to be had. There are beginner areas and classes to take for all ages to take advantage of. The patience of an instructor will only benefit those new to skiing and snowboarding!
When you are done sliding down the hills, there is more in store at the resort! Warm-up at any of the saunas or hot tubs. Can you think of a better way to thaw out?! There is an indoor pool and arcade on-site as well. Within the resort, you will find the delectable Four Seasons Grill which offers a place to sit back at and unwind. Sapphire Valley Ski Resort is an all-in-one stop for an amazing wintertime vacation!
Book your stay at Sapphire Valley Ski Resort here!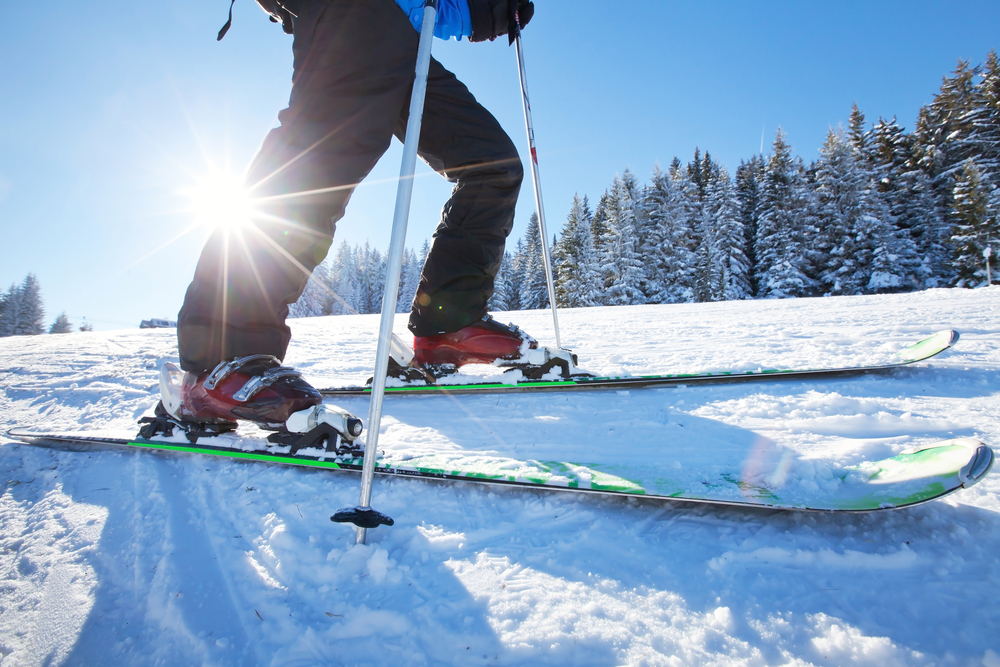 Appalachian Ski Mountain
Longevity has its perks at the Appalachian Ski Mountain! Being in business for over 50 years will teach you a thing or two about snow sports entertainment and safety. The resort that is less than 3 miles from Blowing Rock, holds its standards in both high! Lessons are taught are directed by knowledgeable staff that has your enjoyment and protection in mind.
Over a million students have gone through the informative training and once you join in on the fun you will see why this is one of the finest North Carolina ski resorts! Skiing, snowboarding, and ice skating can be found at Appalachian Ski Mountain.
The rentals on-site provide you with the best equipment to practice. The resort is mostly made for beginners and intermediate levels and offers a unique learning experience. You can even join the Midnight Blast where you are able to do some night riding and skiing!
There is dining at 46,000 square foot Appalachian Ski Mountain lodge. Places to relax, shop, and eat are just feet away from where you ski so you can pop in and take a load off easily!
Book your stay near Appalachian Ski Mountain here!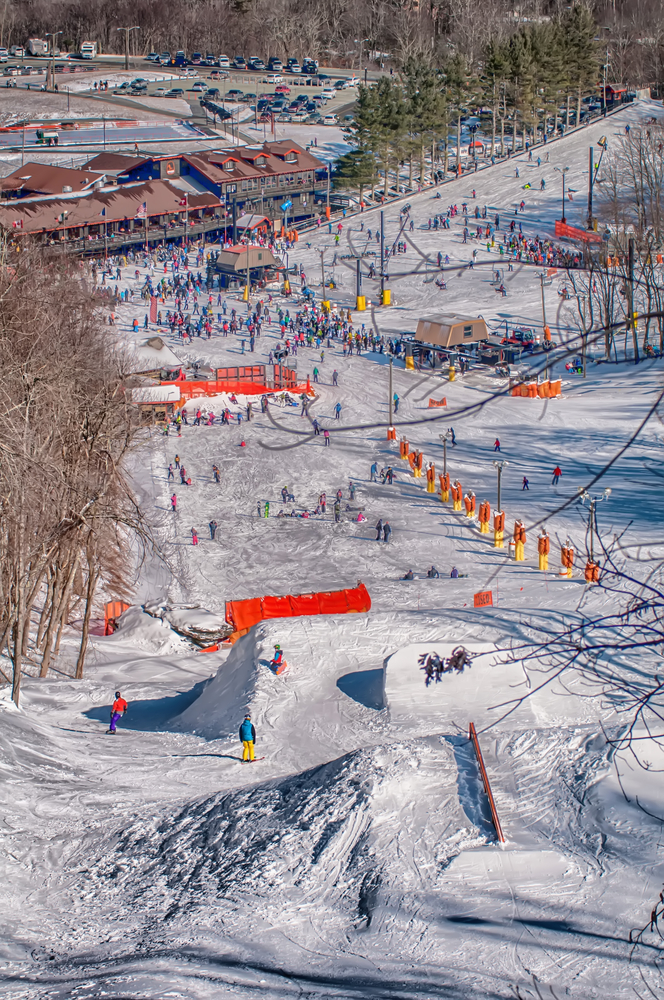 Cataloochee Ski Area
As the oldest ski area, Cataloochee Ski Area has mastered the art of snowy fun! If you are a novice skier then the various lessons available will surely be a gift! There are classes for beginners and private lessons for children and adults.
For the more intermediate skilled, you can ramp up your game on this hill. Rails, jibs, and boxes are there to keep you learning and exploring your skillset. There is a terrain park to test the limits as well as 18 runs! Taking any of the five lifts to the top of the slope will bring your gorgeous surroundings into a grand perspective.
Everything you need for a good time on the slopes is ready to rent! Helmets, coats, and more await you at one of the most incredible North Carolina ski resorts. If your legs get tired, make your way to Tube World, just a few miles from the ski area in Maggie Valley.
The 12 lanes for inner tubes are loads of fun for the entire family! Make sure to check out our list of the Best Things To Do In Maggie Valley And Nearby!
Book your stay near Cataloochee Ski Area here!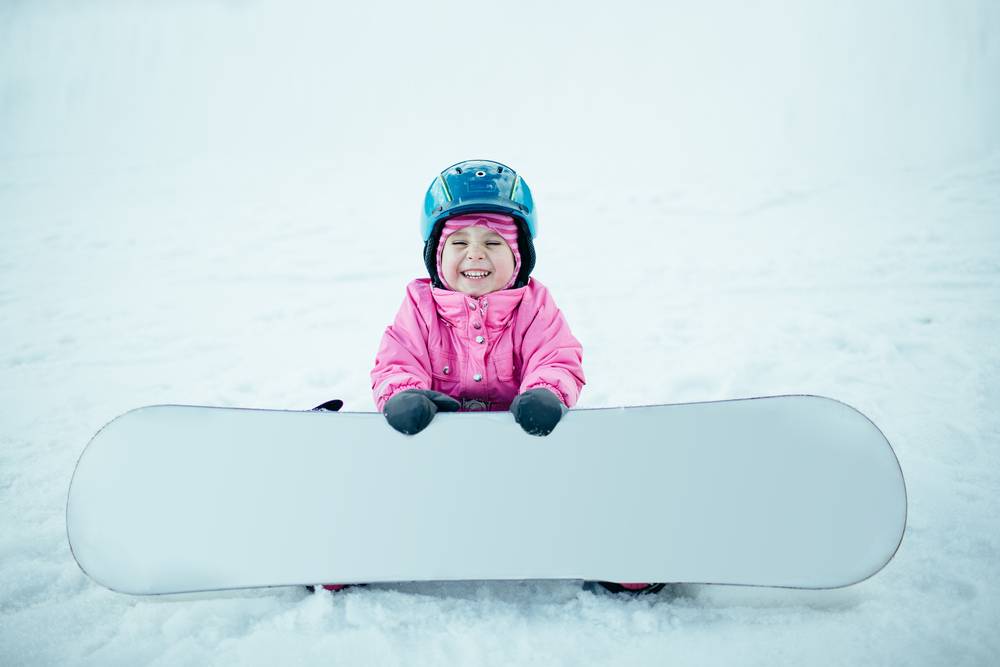 Beech Mountain Ski Resort
You may just yell 'Cowabunga!' as dive down the slopes of Beech Mountain Ski Resort! You can find it less than 5 miles from Banner Elk. We put together this amazing list of things to do in Banner Elk for you to check out before you go!
With a drop of 830 feet and 95 acres to ski, it is no wonder this is on the list of local's favorite North Carolina ski resorts. All skill levels of snow sporting enthusiasts will find that this resort has something for everyone!
Lessons and Snow Kamp can be a great way to get started. Child care is provided during Snow Kamp!
Once you have your gear rented and are bundled in layers, you are ready to ski, snowboard, ice skate or go tubing. The lifts and resort offer a stunning view of the Blue Ridge Mountains. Thrills and a view? Yes, please! In addition to 17 runs, there is a terrain park that you can hike. You can even hike or snowshoe along the 20-mile trail system.
The lodge and restaurant at the base give an indoor space to relax or outdoor seating to watch the action on the hill! The Bavarian-style lodge is the perfect place to sit back and munch on a meal or snack before heading back out to the snowy banks.
Book your stay near Beech Mountain Ski Resort here!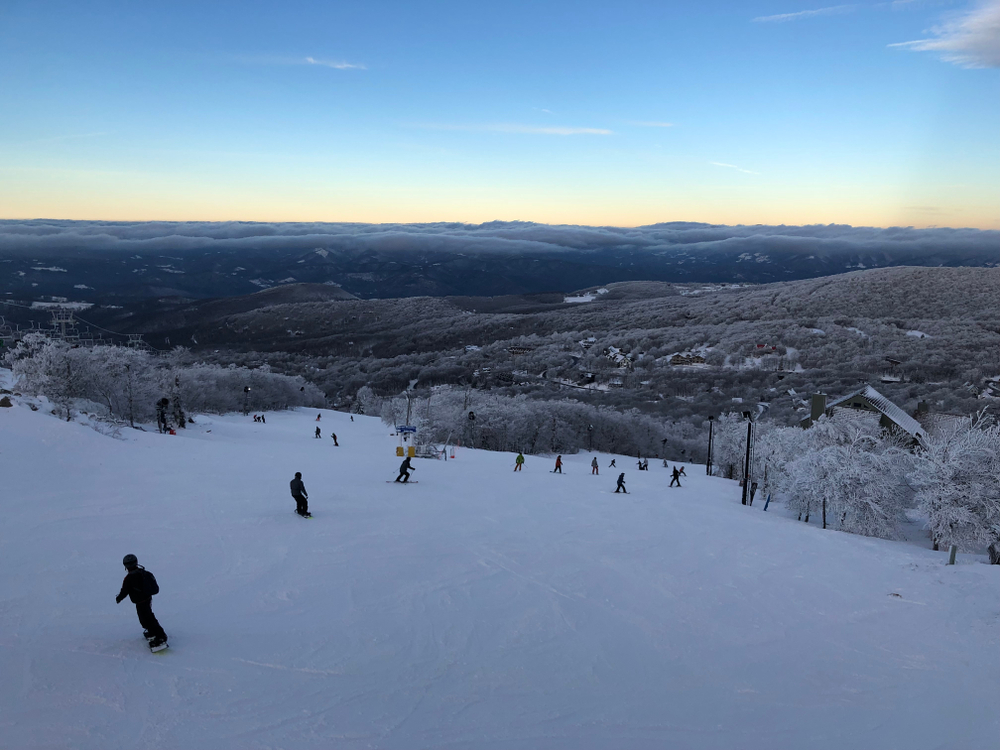 A journey to North Carolina is always a great idea and these resorts make it the perfect vacation spot all year long. From snow tubing to snowboarding, the frosted hills will bring joy to all who take them on! Your stay at the cozy lodging will become an annual event as you experience the luxury, adventure, and all-around fun that comes with each resort.
The convenience of renting gear on-site, lodging close by, and lessons are just a few reasons to choose a ski resort as your next excursion! When you visit any of these North Carolina ski resorts, you are in for a good time whether you're getaway is to relax or try something new. A solo trip or a group vacation is always a good idea, so bundle up and plan your next winter trip to NC!