Are you considering living in Texas? We have some pros and cons to weigh before you move to the Lone Star State so you can see if Texas is right for you!
Texas is full of adventures and experiences to add to your bucket list, but what is it like living in Texas?
You could argue that Texas is the poster child of America. It's a state known for its cowboy culture, BBQ, and oil rigs. However, as it's the second-largest state in the US, Texas is home to a wide variety of people, geography, and ways of living.
Texas has been growing in popularity over the past few years; but why are so many people moving to Texas? There are several reasons, many of them probably financial. Read on to see how things like an affordable cost of living have encouraged people to move to Texas.
Like any other state, Texas isn't without its issues. It's a state of divisive political opinions and as more people move to Texas, state politics can be a cause of conflict.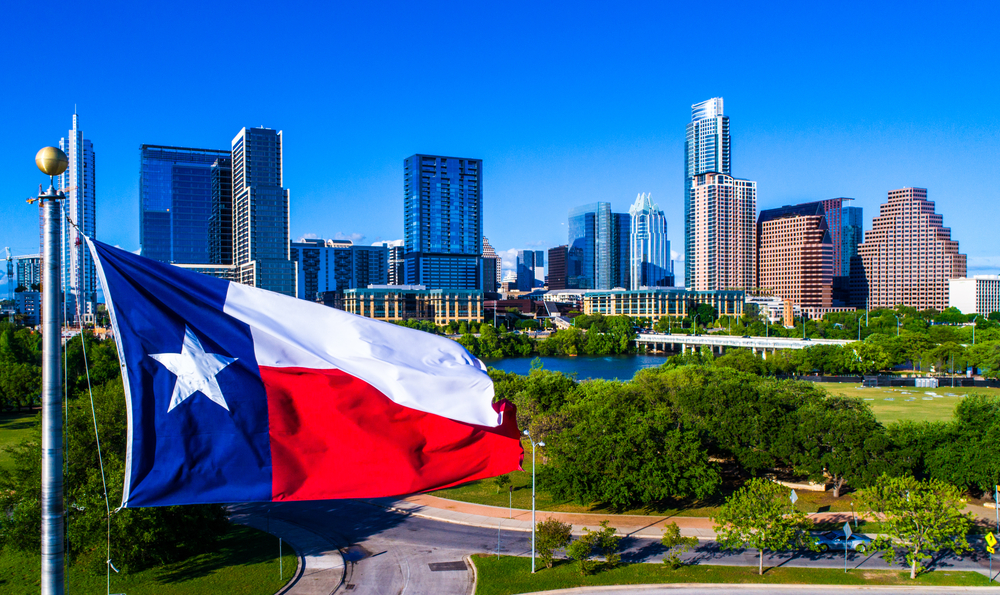 Is Texas a Good State to Live In?
It depends on what your definition of "good" is! If you're considering relocating to Texas, compare the pros and cons. If you find more pros of living in Texas than cons, then yeah, it's a good state to live in!
There are lots of people happily living in Texas. People who live in Texas generally live a more laid-back lifestyle. Southern charm is alive and well, and folks are usually very friendly. Texans take great pride in their state, both those born there and those that move there.
Not only are the people in Texas laid-back, but government regulations can be as well. This makes it easier to start a business as there are fewer entry barriers. Freedom is very important to Texans and that includes freedom from governance on both state and national levels.
However, it's important to read up on laws to know before moving to Texas. For instance, all marijuana is illegal, while carrying a gun openly is legal. Depending on your views, these may be reasons not to move to Texas.
So let's look at the pros and cons of living in Texas!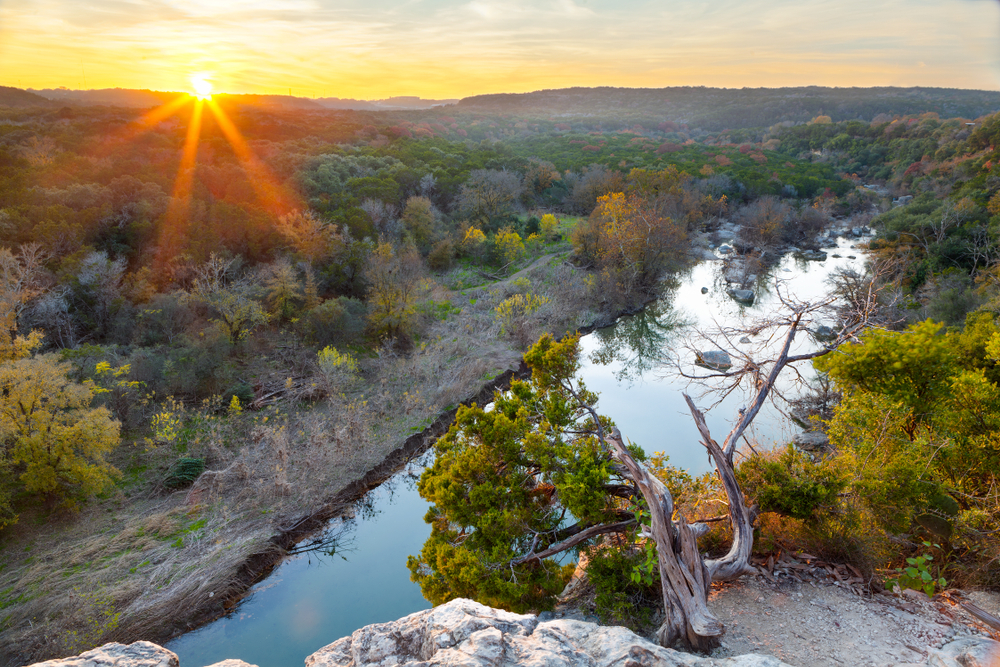 Pros And Cons to Living in Texas
Pro: Cost of Living
One of the biggest pros you'll find in moving to Texas is the low cost of living. Compared to places on the East and West coasts, Texas is quite affordable. This definitely helps raise the quality of life in Texas!
From food to housing, things in Texas cost less than in many other states. This means your money can go a bit further, making it easier to save, invest, or buy a house.
According to the U.S. Census Bureau, the median cost of rent in Texas was $1,146 between 2017 and 2021. Granted, rent will be higher in cities and lower in more rural areas, but in general, housing in Texas is 16% lower than the national average.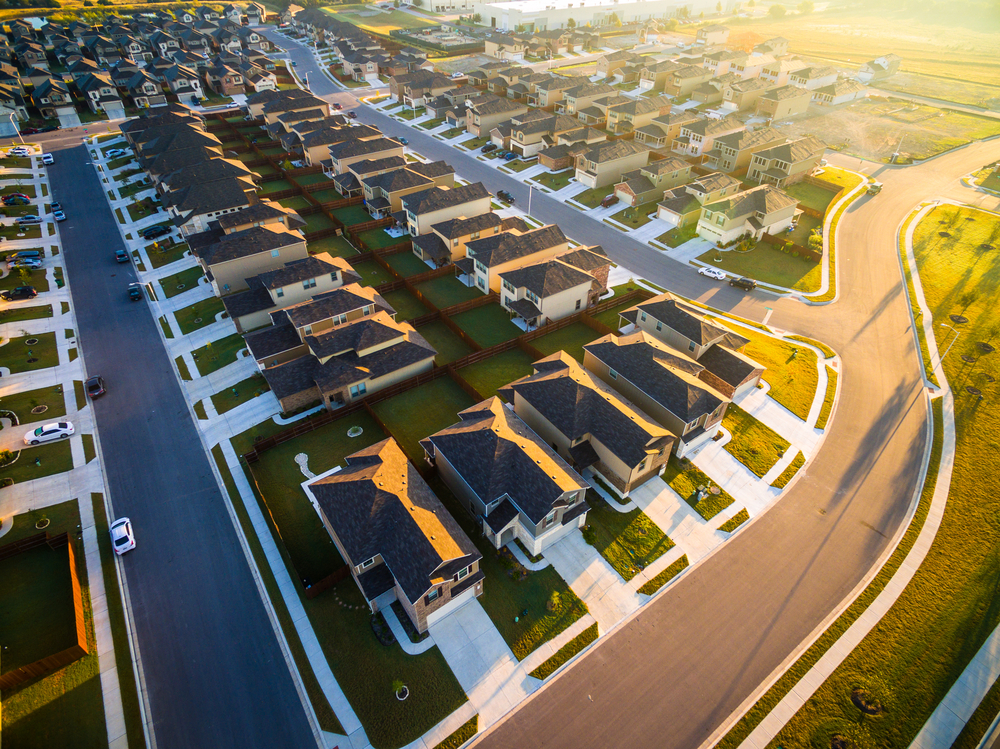 Con: Deficient Education
When measuring the advantages and disadvantages of living in Texas, it's important to note there's a significant lack of education in the state, particularly public education. If you are thinking of living in Texas with children then this is a potential con.
In 2023, Texas was ranked by WalletHub as the tenth least educated state in the country. They compared things such as school quality and educational attainment. Texas had one of the lowest percentages of people with high school diplomas. However, Texas ranked high for the quality of available education.
Public education in Texas is facing several challenges. There are fewer teachers, mostly because people are leaving the field due to low salaries. There is also a lack of public funding for Texas schools, and funding is based on school attendance. Schools in impoverished areas tend to have less attendance and therefore lose the most funding.
Pro: No State Income Tax
Texas is one of the few states in the U.S. that doesn't have an income tax. This is one of the pros of living in Texas- you are able to keep more of each paycheck you earn. You still have to pay federal taxes, but if you are moving from another state, it'll feel nice to see more of your gross income.
Again, this makes it easier to save or invest your hard-earned dollars!
However, Texas finds ways to institute taxes elsewhere, such as high property taxes. Still, Texas has one of the highest-ranked tax systems out of the 50 states.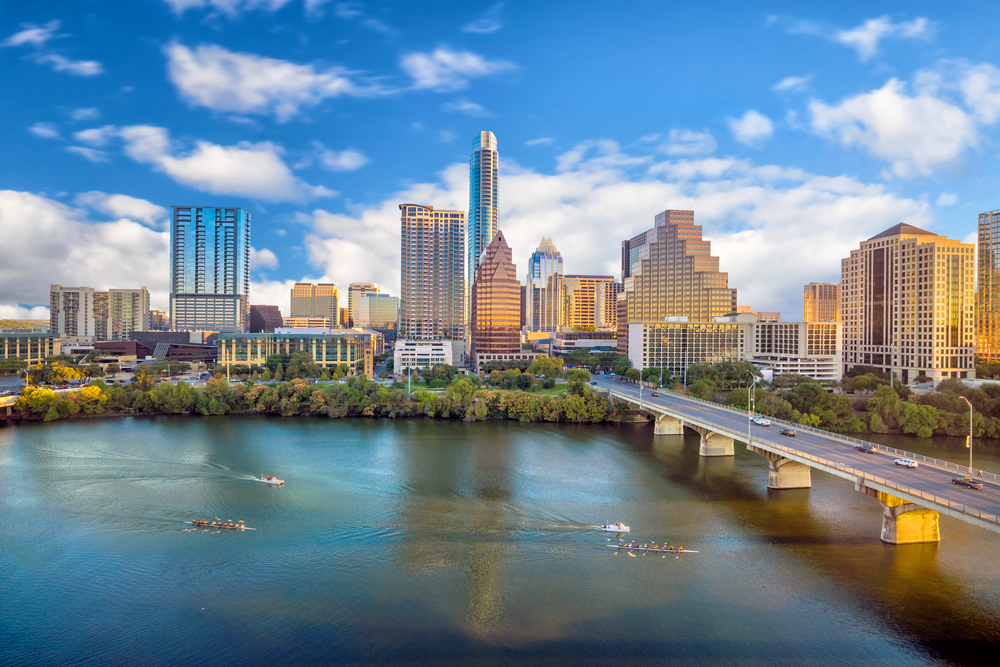 Con: Expensive Healthcare
While the lack of state income tax might be a pro of living in Texas, the downside of it is that less money goes into funding public services. This includes healthcare, making it really expensive in Texas.
If you are moving to Texas, especially those looking to retire, you will want to add to your healthcare budget. According to a recent study by the Commonwealth Fund, Texans pay an average of $6,950 in premium contributions a year for family coverage. This puts Texas in the top ten most expensive states for healthcare costs.
Texas also ranked 49th out of 50 in accessibility to healthcare, mostly due to the state's decision to not increase eligibility for Medicaid. Now many people are left without insurance altogether.
Pro: Diversity is Increasing
With so many people moving to Texas, one of the pros is that the diversity of Texas's overall population is increasing. People of different races, ethnicities, religions, and sexualities are all finding homes in Texas.
Texas is home to one of the largest Hispanic and Latino populations in the country, making up about 30% of the state's population. Texas is also home to growing populations of Black or African Americans and Asian or Asian Americans.
Diversity is increasing, especially within Texas cities. If diversity is important to you, some of the best cities to live in in Texas are Houston, San Antonio, Fort Worth, and Austin.
In places like Austin, you can find celebrations such as Brazilian Carnaval in February, 19th Fest on Juneteenth, Austin Pride in August, and Viva La Vida (Austin's largest and longest-running Día de los Muertos festival) in October.
As people move to Texas, they bring with them different foods, fashions, and worldviews. This will add to Texas's unique culture and make more people feel welcome.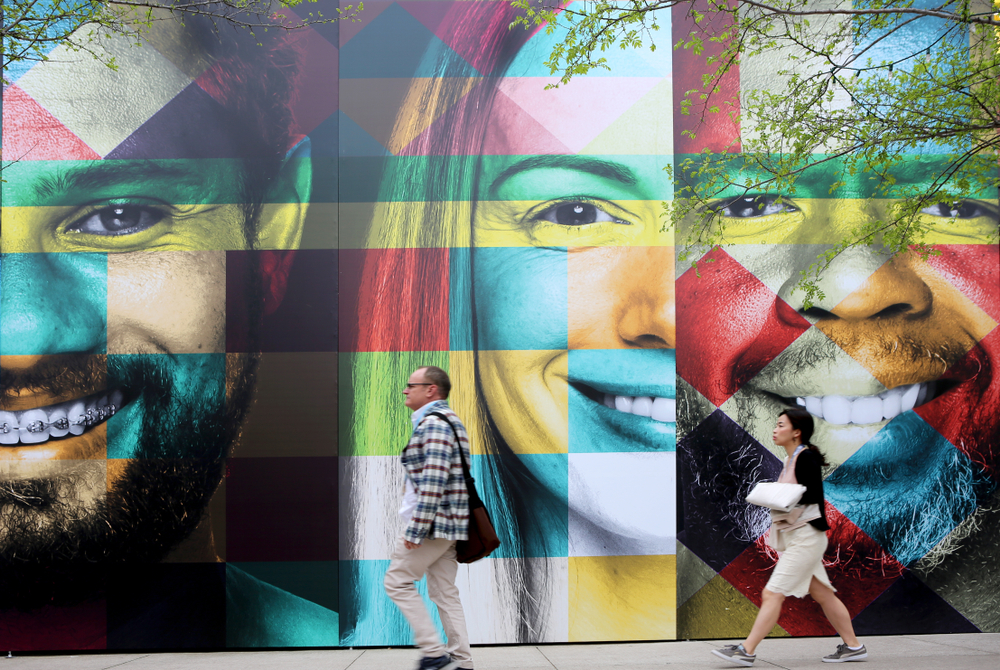 Con: Power Grid Failure
One of the most important things to know about living in Texas is that it is the only state to have its own independent power grid. While most electric companies are federally regulated due to interstate connections, Texas doesn't connect to other states and thus isn't regulated.
Almost all of Texas receives electricity from the ERCOT's Texas Interconnection grid. While Texas uses the most electricity of any state, it also produces the most. However, demand continues to grow and improvements need to be ongoing so Texas's grid can keep up.
The grid wasn't able to withstand the severe winter storms that hit Texas in 2021, leaving many people without heat for days. Power sources had not been properly winterized and the grid was not prepared. There are concerns that blackouts will continue to occur before proper improvements are made.
Pro: Job Opportunities and Growth
If you're wondering how to move to Texas, it could be a job that gets you there! Texas has one of the largest growing job markets in the country.
According to the Texas Workforce Commission and the U.S. Bureau of Labor Statistics, Texas broke the record for most jobs added by a state in 2022. There are economic perks for large businesses to move to Texas, and as they expand, they're creating more opportunities for those working in Texas.
Some of the major industries in Texas that provide jobs are oil and gas, healthcare, manufacturing, and technology. If you have an interest in working in these areas, then living in Texas might be for you!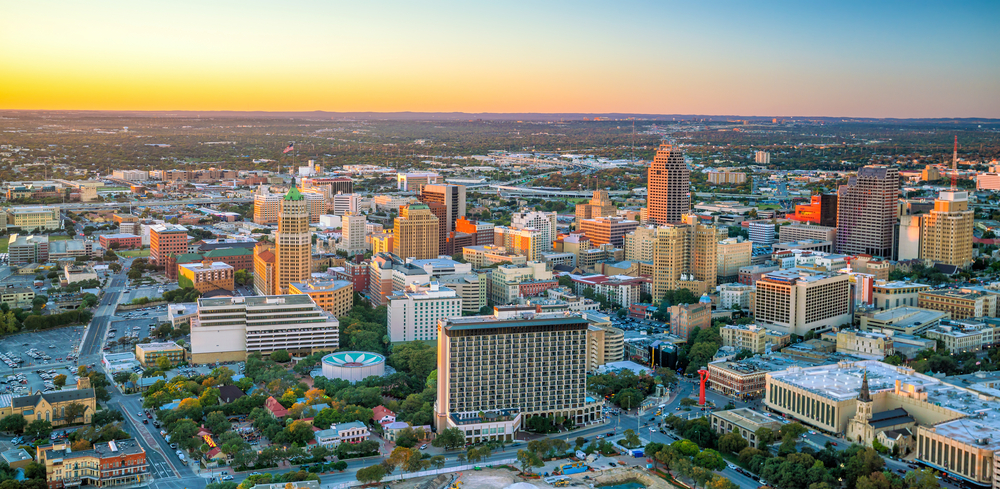 Con: Lower Wages
While there may be plenty of jobs to be had, one of the cons of living in Texas is that those jobs may not pay as much as you'd like. Since the cost of living is low in Texas, so are wages.
The minimum wage in Texas is $7.25 per hour, as it has been for almost fifteen years. Many jobs in Texas pay the minimum wage, which can make things difficult in fast-growing areas, with things like high housing costs and property taxes.
The average income for an individual in Texas is about $31,500, which is the amount that most entry-level positions pay. The average household income in Texas is about $64,000.
Pro: The Food Scene
Foodies rejoice! One of the best things about living in Texas is the food. With so many people moving to Texas, the food options are continually increasing. From brunch in Dallas to food trucks in Austin, you can't go wrong with the food scene in Texas.
Texas is, of course, known for its BBQ. From brisket to pork ribs, Texas BBQ is seasoned, covered in sauce, and falls right off the bone. Then there is Tex-Mex, the aptly-named Texan version of Mexican classics, such as burritos, tacos, and casseroles.
You can also find fine dining in Texas as well! San Antonio restaurants in particular are a great mix of grab-and-go and elegant spots, serving up your classic favorites.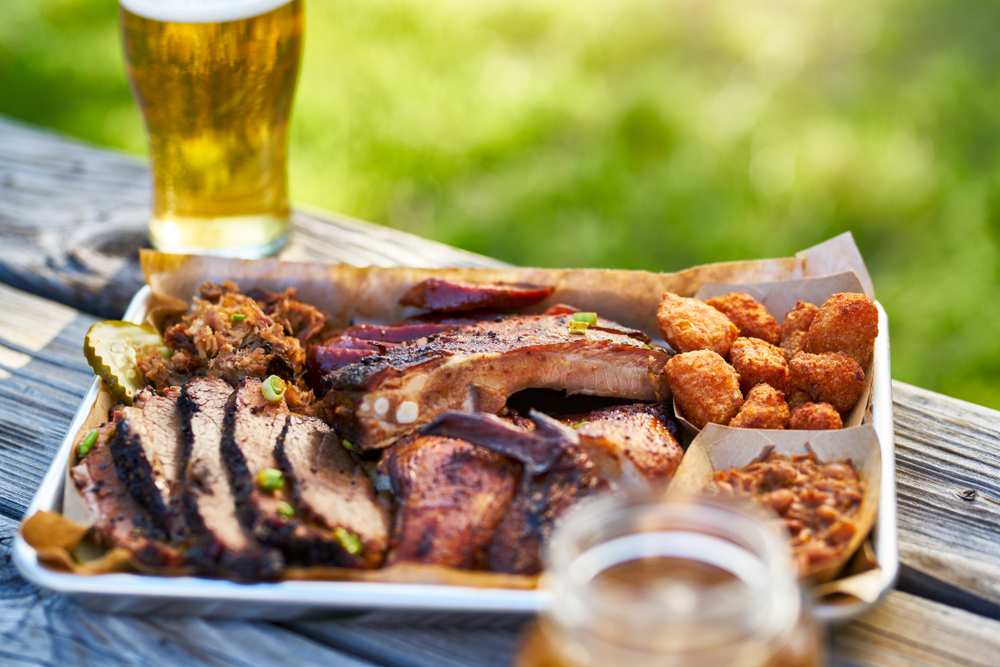 Con: The Bugs
If you are one of those people that the mosquitos always go for, one of the cons of living in Texas is the bugs. Unfortunately, Texas has some of the most bugs out of all 50 states.
There are a lot of types of bugs in Texas. You've got your creepy crawlies like spiders and cockroaches. There are stinging ones like wasps and bees. Then you've got your tiny but mighty ones like acrobat ants and carpenter ants.
Of course, perhaps the most annoying are the mosquitos. They are most commonly found in areas near still water, and they thrive in the Texas heat.
Pro: Outdoor Adventures
If you can brave the bugs, then one of the best parts about living in Texas is the opportunity for outdoor adventures! Texas is such a big state that it offers a wide variety of landscapes and habitats.
Whether you are interested in national and state parks or hidden gems in Texas, it's easy to spend time outside. You can hike the Chisos Mountains in Big Bend National Park or swim in natural hot springs. If you're more interested in deserts, you can walk the sand dunes of Monahans Sandhills State Park or visit Palo Duro Canyon.
You might not think of the beach when you think of Texas, but one of the advantages of living in Texas is being able to visit the coast without leaving the state! Texas beaches are on the Gulf of Mexico, meaning they have lovely warm water.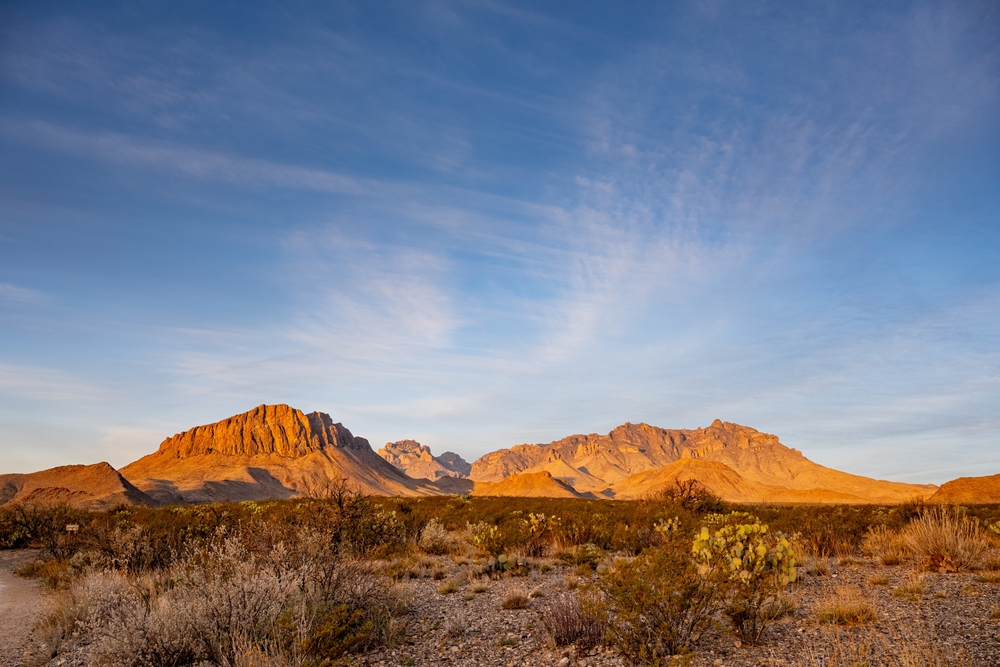 Con: You'll Need a Car
One of the cons of living in Texas is that you'll need a car almost everywhere you go. Owning a car is a big personal expense; so if you're moving to Texas make sure to budget for it!
Even if you're living in Austin or Dallas, you'll be car-dependent; it's just part of Texas living. Dallas has some public transportation, but a car is needed to reach most places outside of the city.
Because everyone in Texas owns a car, traffic, especially around major metropolitan areas, can get pretty bad. Obviously, this makes commuting frustrating, but all those cars are also bad for the environment.
Pro: New High-Speed Train (Coming Soon)
For those who don't love driving (or its environmental impact), there's good news! Texas Central is building a high-speed train which is estimated to be finished in 2026.
The new high-speed train will connect North Texas to Houston, making a stop at the Brazos Valley Station in Grimes County. According to the Texas Central website, the train will travel around 186 miles per hour, making a trip from Dallas to Houston about 90 minutes long.
The hope for the train is that it will reduce traffic congestion and exhaust pollution! When the train is operating, it will also create 1,500 permanent job positions.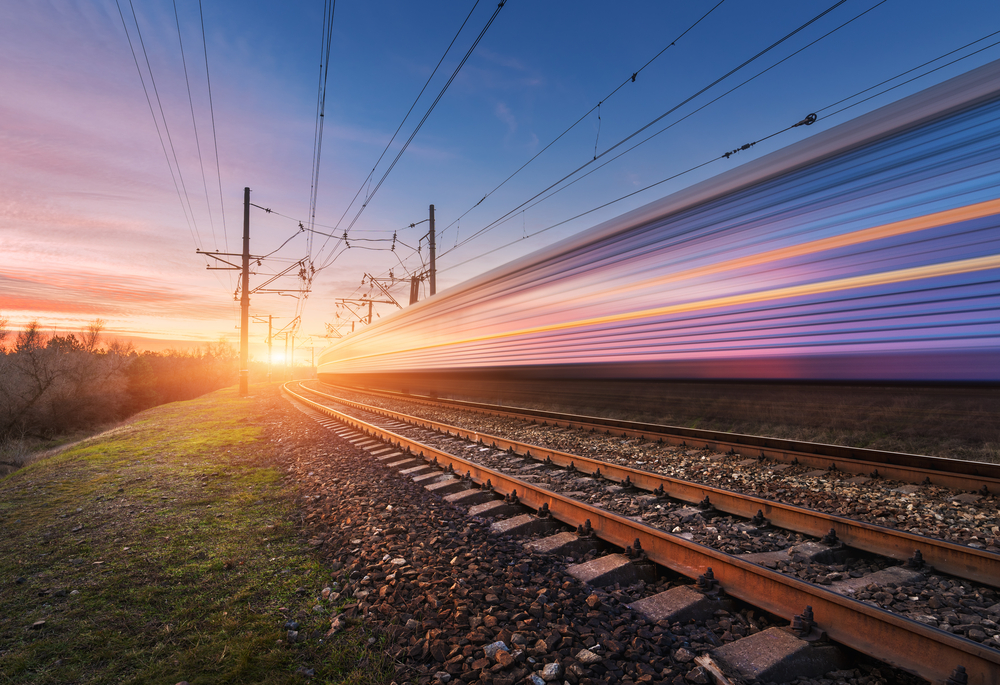 Con: Intense Weather
If you are moving to Texas, you'll most likely have already heard that the weather in Texas can get intense sometimes. While some weather events you can plan for, sometimes things come out of nowhere (like the snowstorm that froze the power grid).
Because Texas is so big, it gets all sorts of extreme weather events. Some parts of Texas have to worry about hurricanes while others have to worry about wildfires. Tornadoes are also pretty common.
Then, of course, there's the heat. Summers in Texas are hot, with an average temperature of 96 degrees Fahrenheit. If you don't like the heat, you may struggle with living in Texas during the summer!
Pro: Year-Round Sunshine
Despite the extreme weather, for the most part, Texas gets year-round sunshine. The warmth and sun are some of the biggest advantages of living in Texas!
Even in winter, the average temperature is around 65 degrees Fahrenheit. It can snow but rarely does, with an average snow accumulation of under an inch. This has made Texas a popular state to retire to.
If you like to spend time outdoors, Texas's warm weather gives you lots of opportunities to do so! Once you make it through the summer you're good to go for three out of the four seasons.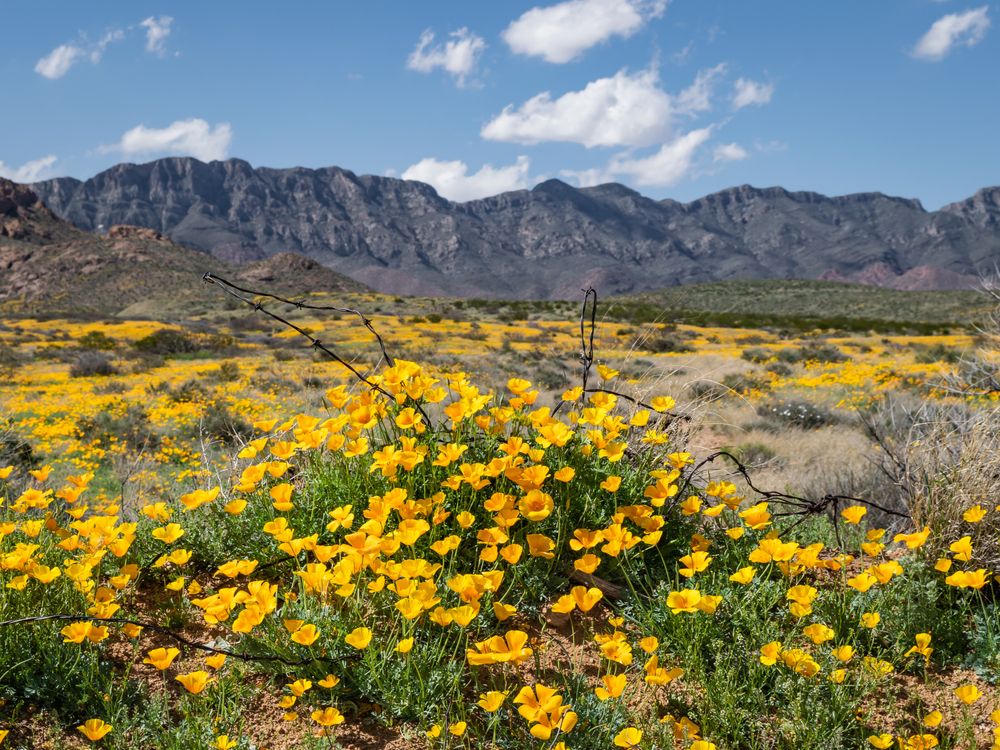 If you're moving to Texas, pros and cons will ultimately be up to you to determine. However, we hope this list of pros and cons of living in Texas has been helpful in your decision-making! If you do ultimately decide to move, we wish you the best of luck in the Lone Star State!