Looking to eat in all the best restaurants in San Antonio? We have you covered! This article will feature the most delicious restaurants to eat at. So whether you are looking for breakfast, lunch or dinner, we promise you'll have options!
San Antonio is an amazing city, and is well known for its unique dishes and eateries. In fact, this location is a perfect destination for a getaway in addition to an iconic food city in the South!
From sit-down dining to grab-and-gos, this article will touch on 14 of the best restaurants in San Antonio. So try Indian. Stop for breakfast! And don't forget that BBQ too.
Whether you are in San Antonio for work, a relaxing vacation, or making a stop during an epic Texas road trip, we promise we've got you covered. We know exactly where to eat in San Antonio. And you will not be leaving hungry. This is truly one of the best Weekend Getaways In Texas!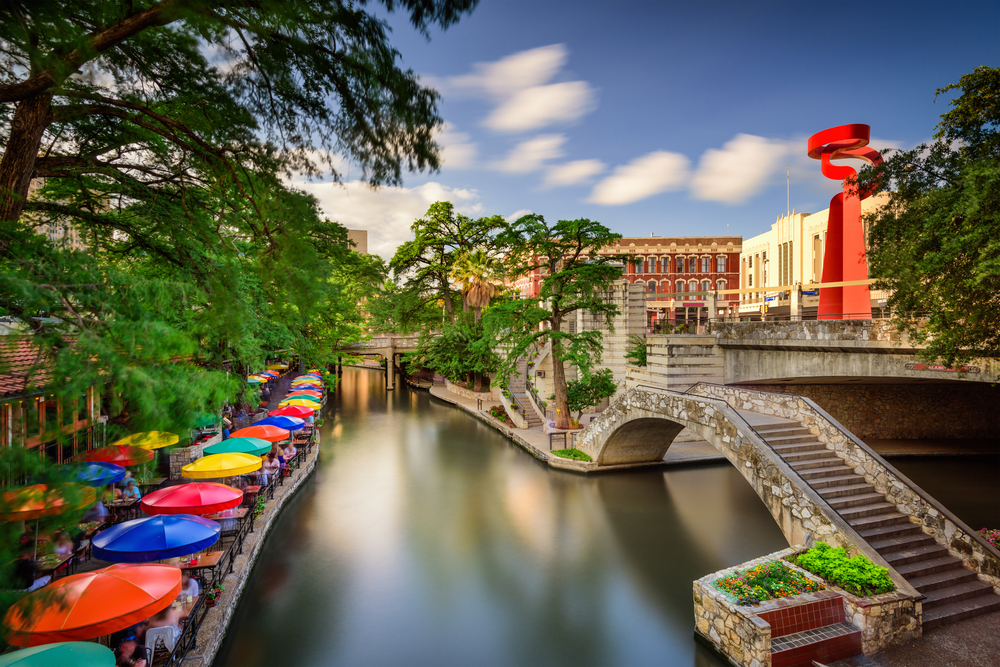 14 Best Restaurants in San Antonio You Must Try!
1. Paesanos
Some of the best restaurants in San Antonio thankfully include Italian food! Paesanos is one of those sit down restaurants that features traditional Italian thanks to five generations of local families.
This restaurant is simple yet elegant, and better yet? It has something for everyone! From shrimp paesano (their iconic dish) to veal marsala, this is one of the places to be.
So whether you have a taste for tradition or want your tastebuds to branch out, stop by here! With fresh ingredients, honored recipes, and more, you'll love Paesanos. And better yet? There are 3 locations in San Antonio! The more the merrier!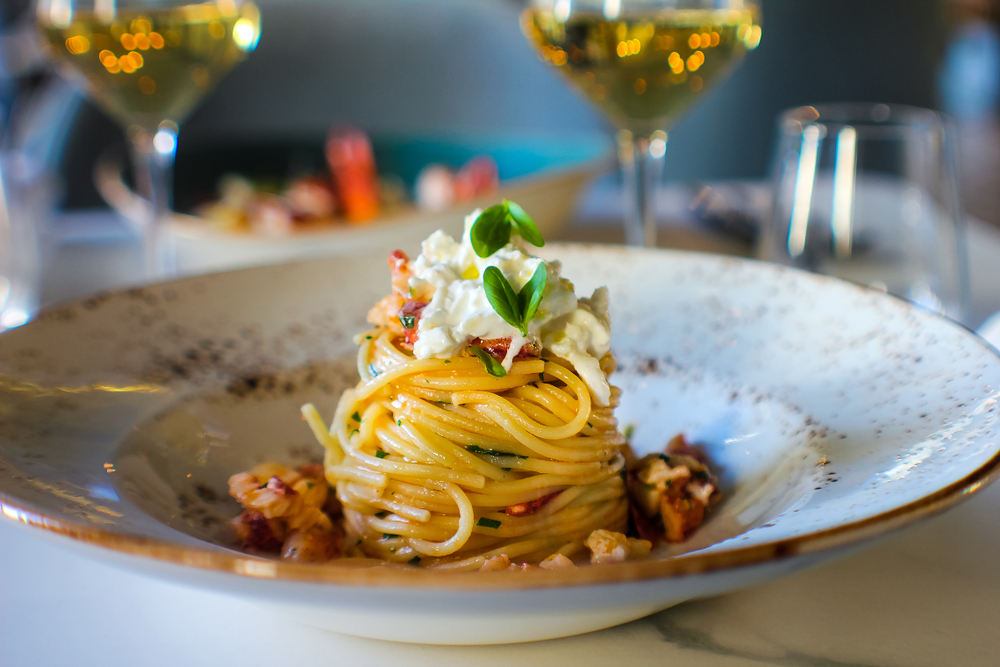 2. Southerleigh
By foodies, for foodies– that is the slogan of Southerleigh! At Southerleigh restaurants (yes that is right, plural!), you will have flavorful food experiences. This is why so many people consider Sourtherleigh restraints a few of the best restaurants in San Antonio!
From Southerleigh Fine Food and Brewery, to Southerleigh Haute South, and even Brasserie Mon Chouchou, these restaurants are a must. They are friendly for gatherings and make dining a social experience.
Here you will connect with savory, comfort food. From fried chicken to southern starters like fried mac and cheese, this food hits the spot. And many of these restaurants feature famous drinks in addition to offering three changing-menus. So whether you go for brunch, lunch or dinner, you'll love it!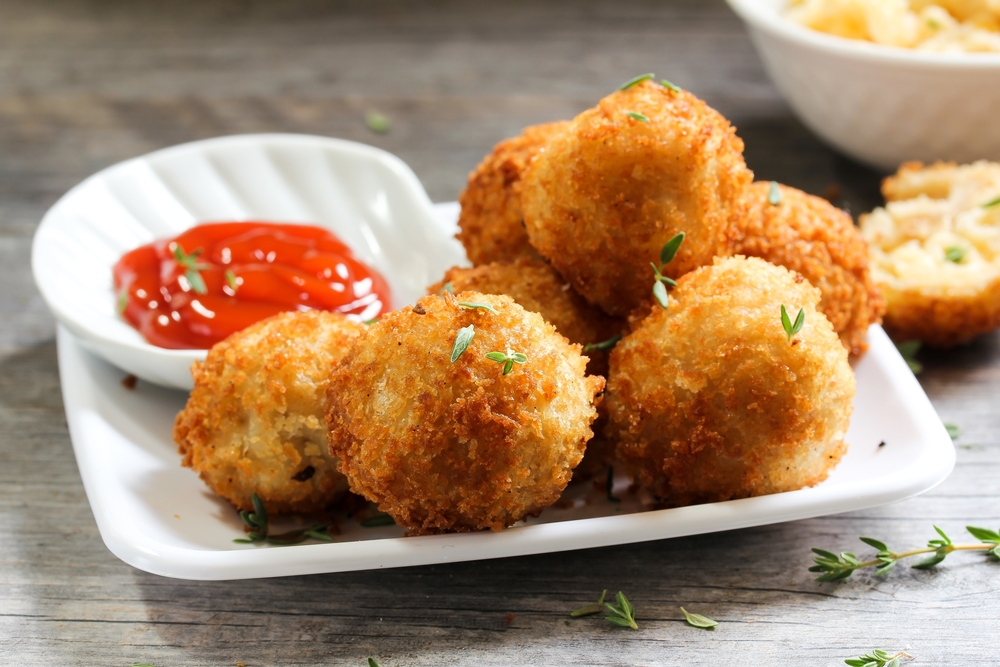 3. El Marisol
We would be lying to you if we didn't put El Marisol on the list of best restaurants in San Antonio. This is where you get the most authentic Mexican cuisine! And better yet? There are two locations!
Serving traditions since the 1970s, this restaurant features breakfast, lunch, dinner and bar menus! So you will always have plenty of options when eating here. From tortilla soup to chicken flautas and flan, you will love the starters, entrees and desserts.
And would you really be visiting San Antonio if we didn't put an authentic Mexican restaurant on this list? Texas is famous for tex-mex! So we want to make sure to stress this lovely stop. Show up hungry: the portions are huge!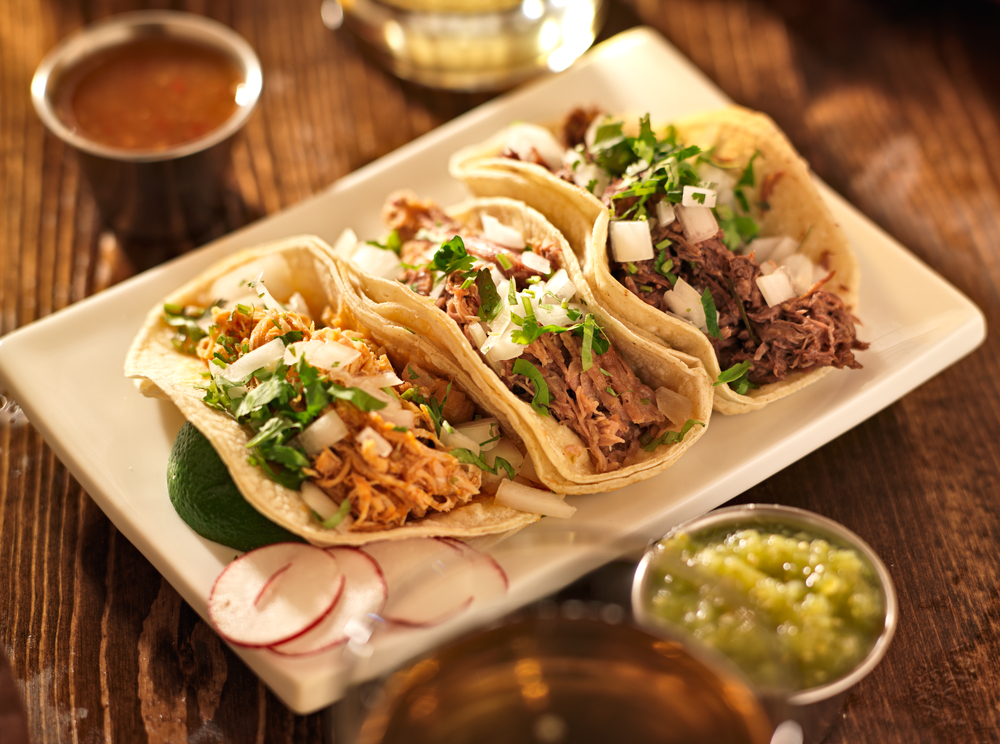 4. Ida Claire
If you are looking for comfort food, we want to make sure to add Ida Claire to the list of best restaurants in San Antonio, because they have the best comfort food! This place offers both curbside and dine in. And this is dangerous!
You are bound to fall in love with the crawfish corn beignets, Ida's biscuits, and the hot honey sliders. Eating here will have you in carb overload, but at least it is comforting carbs!
The southern hospitality offered in both the authentic ingredients and the service itself is why this place is a must. You will drool over the chicken and fried green tomatoes! And of course you will get this all served with a warm smile. Southern comfort wouldn't be anything without southern hospitality!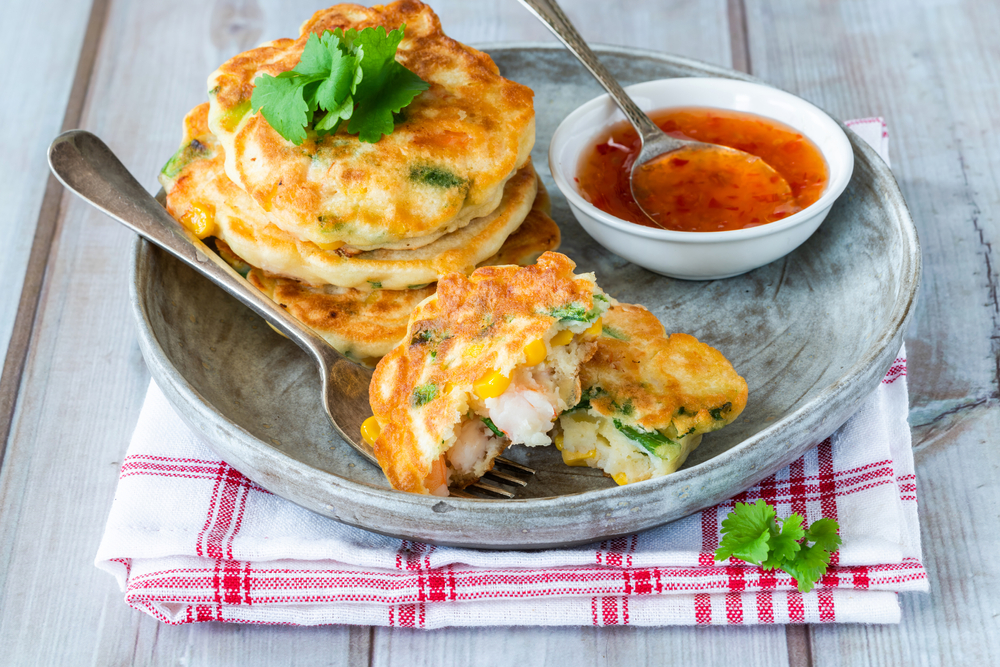 5. Las Palapas
Would this really be a best restaurants in San Antonio list without more than one Mexican restaurant? We think not! This is why we are also including Las Palapas on our list!
First created in 1981, this restaurant is San Antonio born and raised. Thankfully there are now over 13 locations of this restaurant, so you can enjoy in many different areas of the city! But be warned: Las Palapas is closed on Sundays for family time!
From enchilada plates to burritos, desserts, breakfast tacos and more, this restaurant features a full menu! You won't know what to choose from. Even kids, seniors and catering options have a variety. So be warned, you may have to eat here more than once!
Don't forget to check out some of the coolest Hidden Gems In Texas!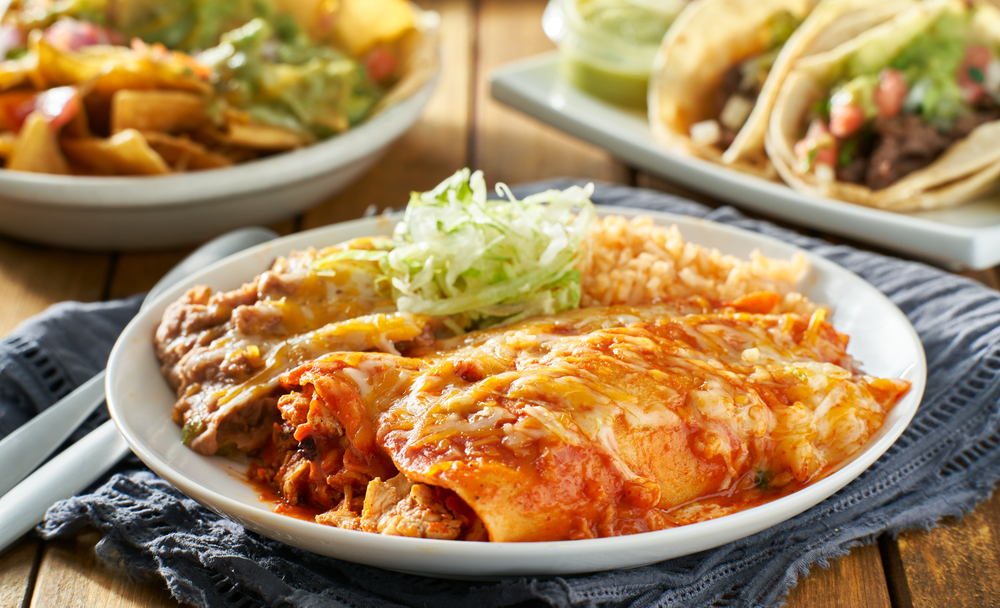 6. Mi Tierra
The San Antonio riverwalk features so much to do, so it should be unsurprising that one of the best restaurants in San Antonio is on the riverwalk! And this place is Mi Tierra. Breakfast, lunch and dinner, you will enjoy all this Tex-mex restaurant has to offer!
But what sets this Tex-mex restaurant apart you may ask? Its hours, of course! Mi Tierra is actually open around the clock. Thats right! 24 hours a day! So you can come in at ANY time and enjoy the best tacos around!
And if you enjoy the tacos, maybe stay for the delicious candies and traditional pastries that are filled in the bakery case. Or you can try the bar with its famous margaritas, tequila flights and more! No matter what time, this food hits the spot!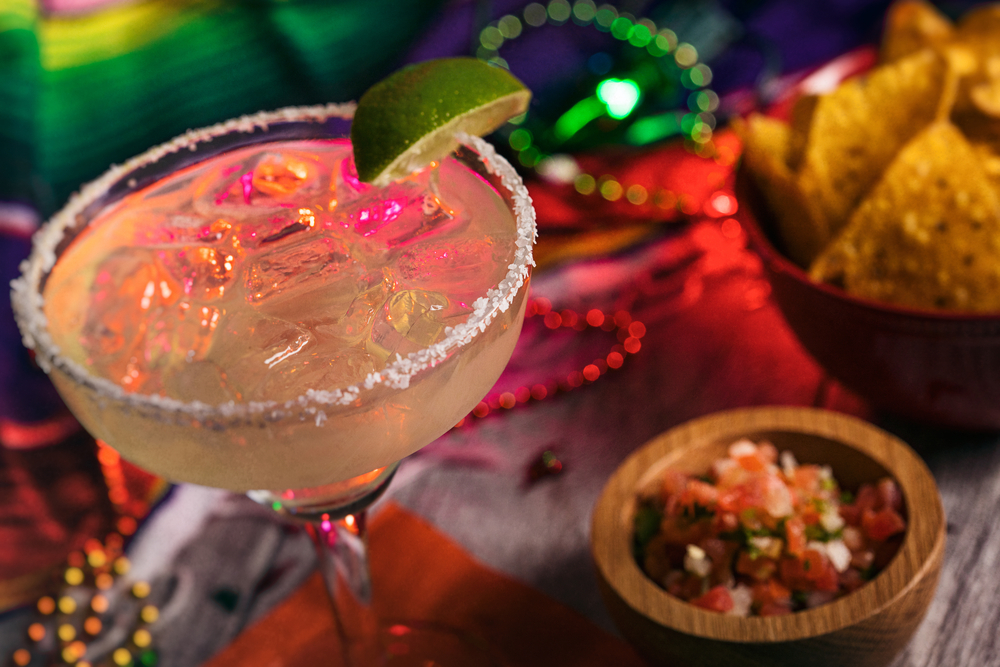 7. The Rustic
Up for one of the best restaurants in San Antonio that has delicious food and fantastic entertainment? Look no further than The Rustic! The Rustic features live music, a great outdoor and backyard space, a famous bar, and homestyle meals.
The food here is prepared with farm-fresh local ingredients. They pair great with local beers, wines and spirits that are offered here as well! And people love happy hours: which is from 3-6 DAILY!!! Those $5 margaritas and bites are fantastic (make sure to check out that queso!).
And although the food and drinks may be great, most guests also love to visit for the free live music. From 8-10 on most nights, bands, local artists, and more play on the stage here, bringing in fantastic entertainment for a social night!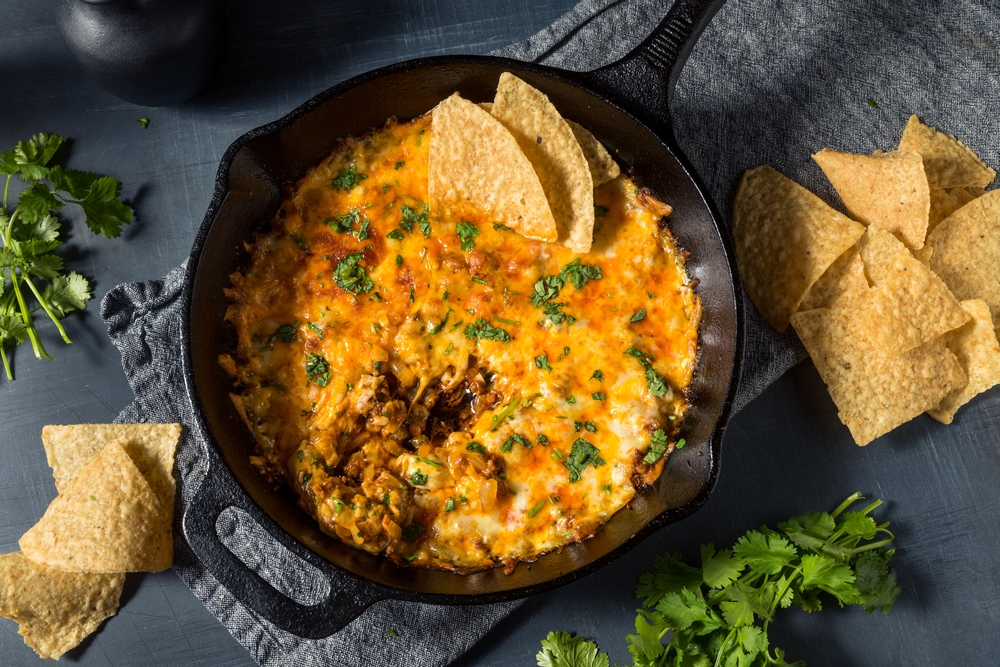 8. Texas de Brazil
Looking for one of those best restaurants in San Antonio that is a bit more upscale? Look no further than a Brazilian steakhouse! Texas de Brazil is the place to be fancy at!
And we promise you it is fancy. I mean, this place has its own merchandise! Don't forget that it has a butcher shop too! So you know the meat here is well prepared, and top notch.
If you are considering where to eat in San Antonio, and you want something that features more of a traditional, well-prepared meal, check out Texas de Brazil. Although, reservations are highly recommended. And make sure you are ready to drop a few pretty pennies as dinner starts at $47.99 a person!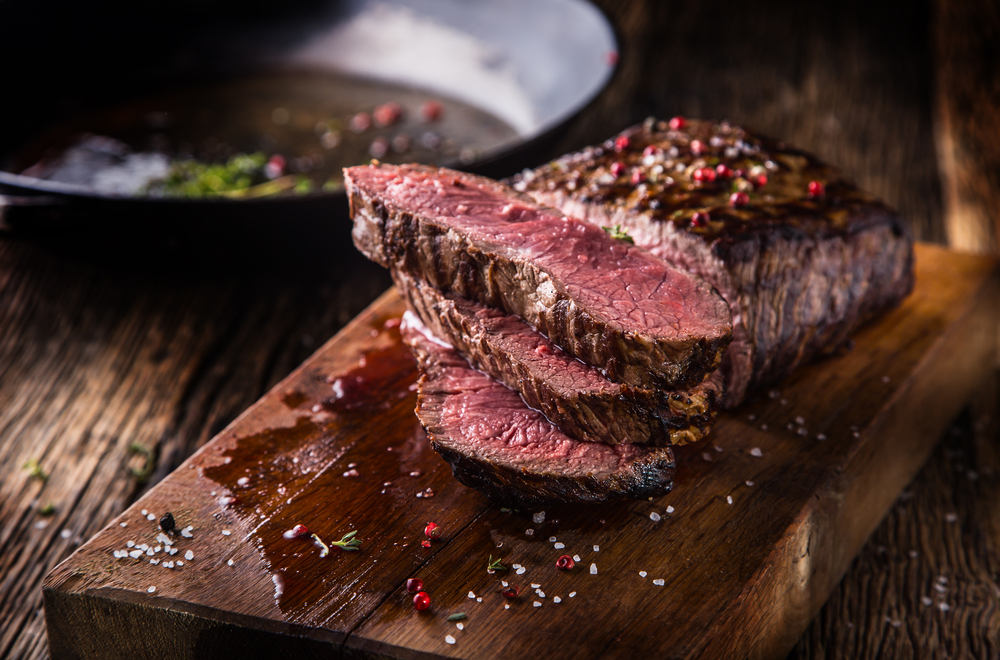 9. Pearl Farmers Market
Want to consider one of the best restaurants in San Antonio that isn't really a restaurant? Try out Pearl Farmers Market! Every weekend (Saturday and Sundays), vendors from the area come to Pearl Campus to build this lovely farmers market.
This place is truly unique! And it offers some of the best breakfast and brunch around! With over 40 stalls set up across the park area, you'll have tons of variety. And you'll be able to enjoy the outdoors too!
Most guests enjoy the seasonal produce that is for sale in addition to the fresh foods that can purchase from each stall. People love to enjoy a crepe as they walk around, or even a pulled pork sloopy from Ming's Thing. And then they get to take treats home too! Like when they purchase specialty caramels or wine to go!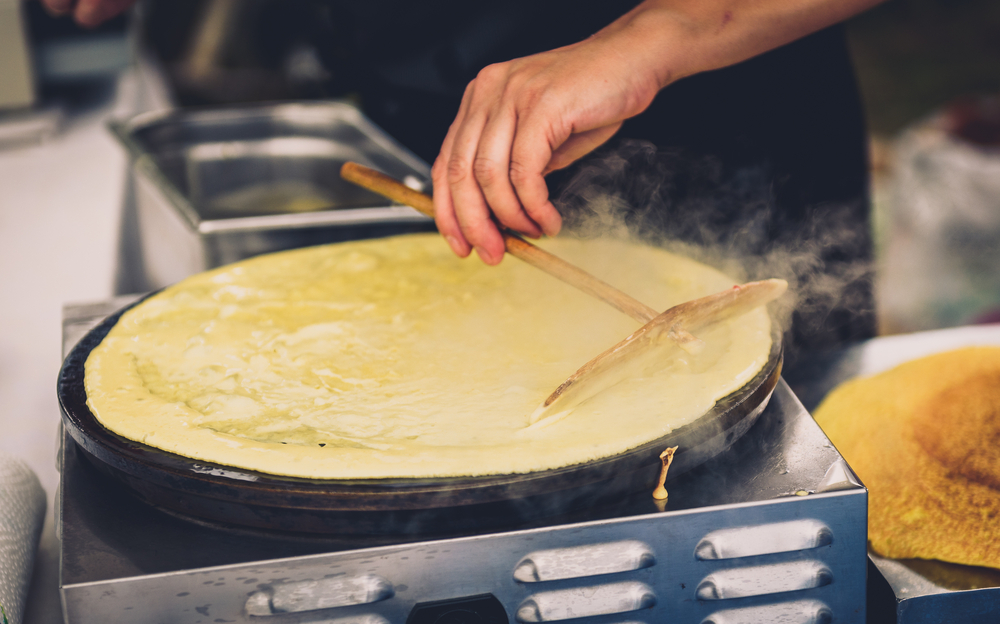 10. NOLA Brunch and Beignets
Love New Orleans? Craving a beignet but stuck in Texas? Don't worry! There are some fantastic brunch spots in San Antonio. And in fact, these brunch spots are hands down some of the best restaurants in San Antonio!
NOLA Brunch and Beignets brings that southern comfort with a little spice. Try the banana foster pancakes, or have the unlikely combo of chicken wings with beignets. From a changing menu with seasonal menus, to anything classic, there is something you will enjoy here!
But be careful: this restaurant is only open 8-2. Except on Mondays! They are closed then. But if you go any other day of the week, try to get there early as it will get crowded! And don't forget to try something different: those lemon curd beignets are to die for!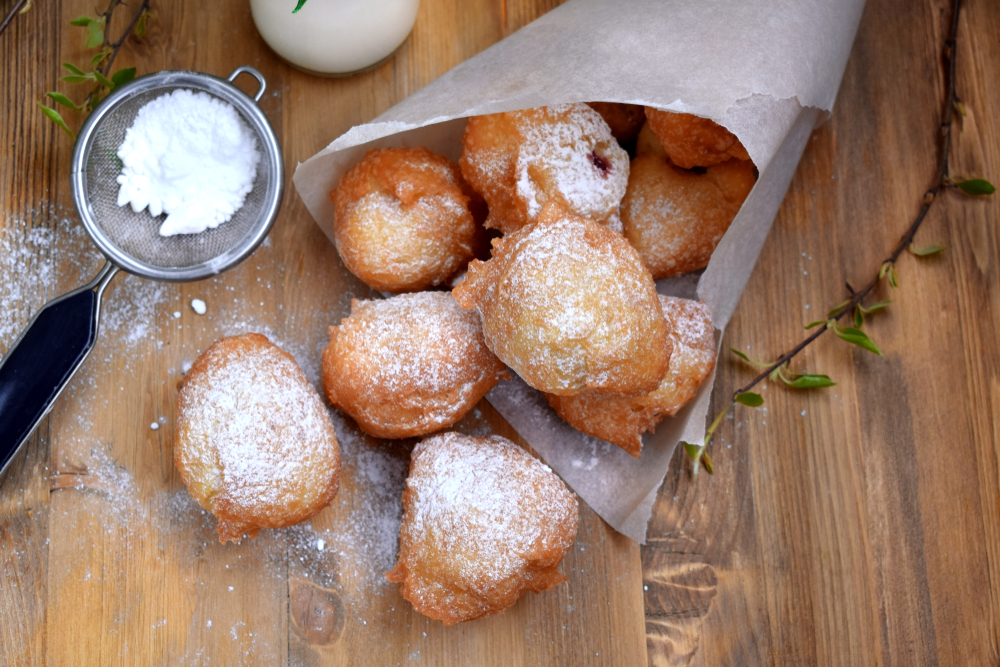 11. The Cove
Some people are always surprised to see quick bites on our list of best restaurants in San Antonio. However, just because service is quick and food gets out from the kitchen quickly, does not mean it is lacking in quality!
When considering where to eat in San Antonio, look at The Cove! It is one of the best places for lunch! From traditional burgers and fries, this place features local cuisine. It also has a bar and is vegetarian friendly! The American cuisine is fairly cheap here. And we love places that also offer vegan options in addition to gluten free options too! The overall experience with outdoor seating also makes this place fun. It has a great atmosphere and is one of the stops for lunch in San Antonio!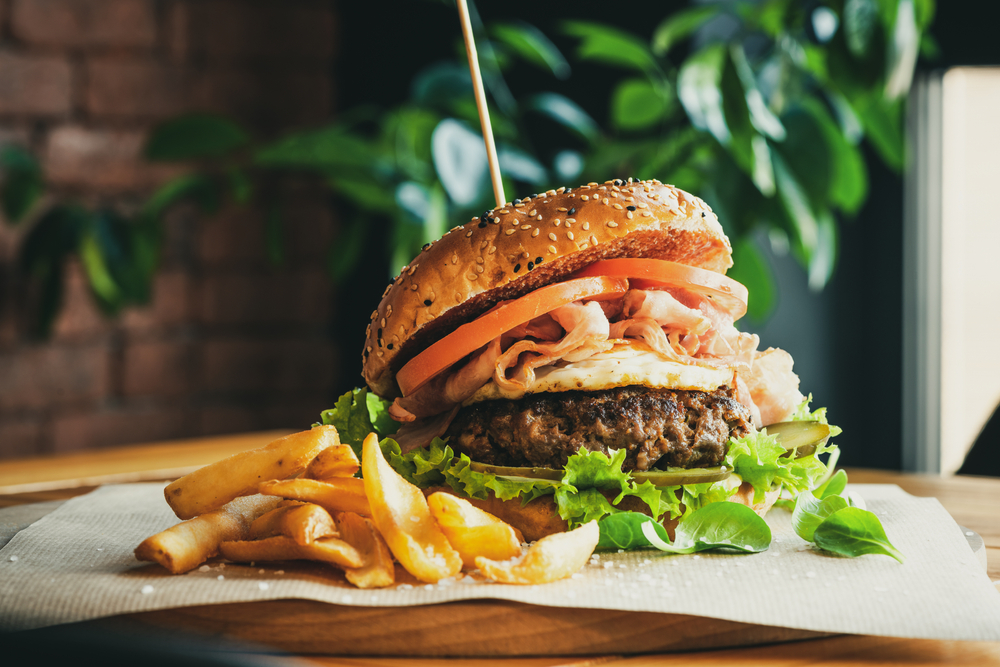 12. Curry Boys BBQ
If you are in Texas and you don't eat BBQ, are you really in Texas? Some of the best restaurants in San Antonio are the BBQ joints! But we want to make sure to stress Curry Boys BBQ in particular because of how unique this location is.
While traditional BBQ is great, what do you think of cuisine that mixes BBQ and Asian foods? Curry Boys BBQ is this fun fusion place that you will not find anywhere else! This tiny pink building has tons of outdoor seating and is one of those hole in the wall places you don't want to miss.
Try the Good Luck Cluck bowl with chicken, yellow curry, and white rice. Or maybe even the Brisket Smoke Show, which creatures prime brisket with green curry and white rice. It is different, but it is so good!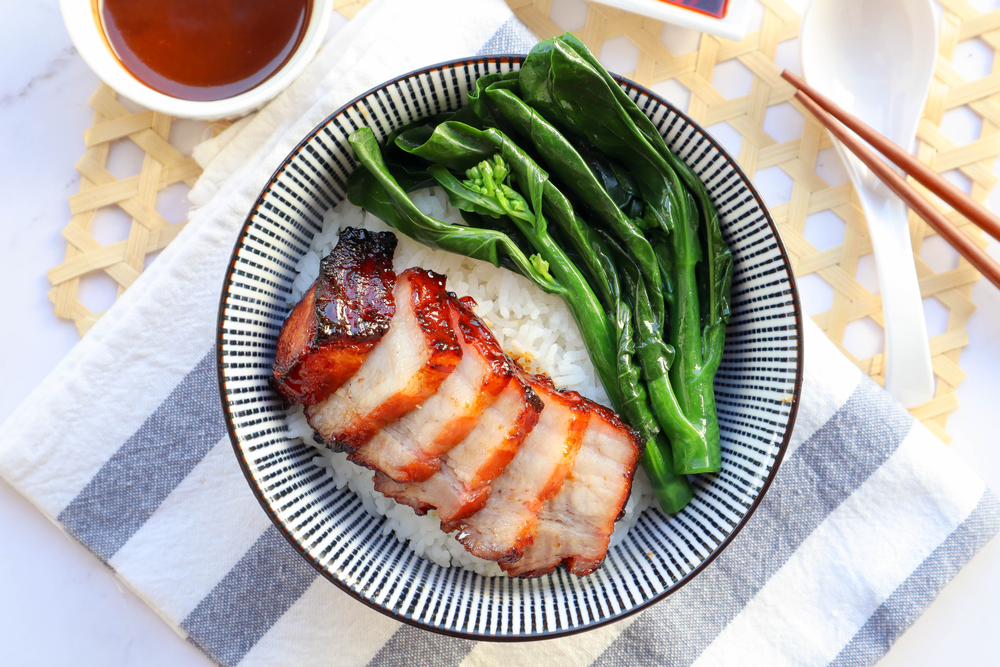 13. Smoke Shack
Okay, now that we dropped a fusion BBQ list on this place, let us also keep it traditional. Because would this be a best restaurants in San Antonio list without traditional BBQ? In the heart of the city, make sure to visit Smoke Shack!
The location itself is new, but Smoke Shack has been around for years as a food truck. And while the truck is still running, it has grown so popular that they had to put their roots somewhere stationary! The BBQ sauce here is smoked to perfection.
It is recommended to get the 3 meat combo, that way you can try everything! But there is plenty on the menu here: from brisket to sausage and turkey, to the yummy mac and cheese and potato salad, this is southern cooking you don't want to miss.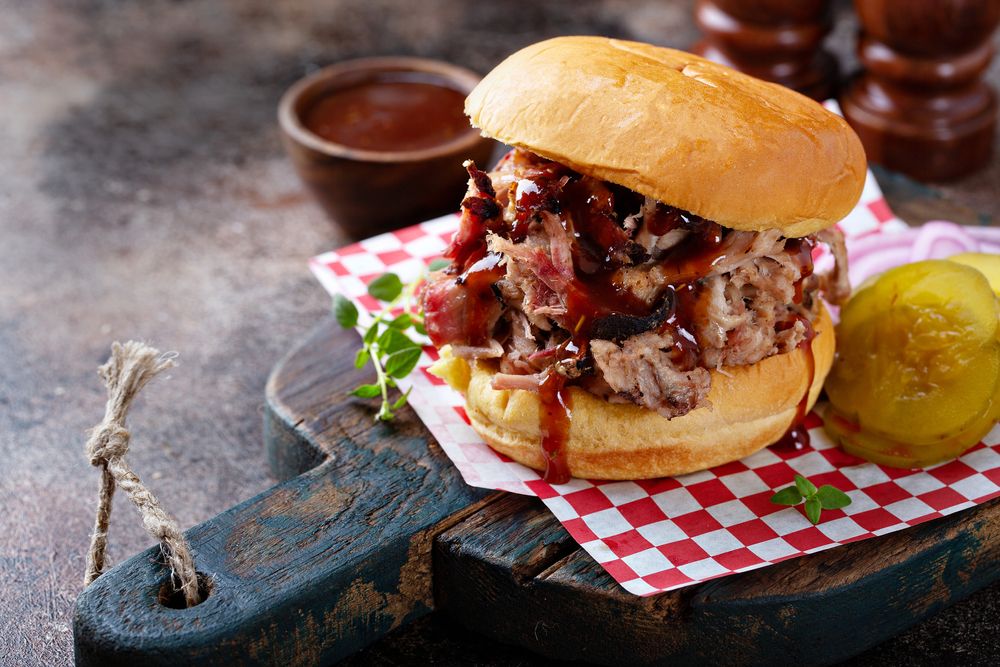 14. Supper
Dinner anyone? We love recommending the best restaurants in San Antonio that are featured on the riverwalk, and Supper is one of them! But don't think this is in the heart of the city. In fact, Supper is located a few miles shy of the city center. It is closer to the Pearl district.
But, with this distance, the views are stunning. And you are away from the hustle of the city! This is one of the places to eat dinner when considering where to eat in San Antonio. It is romantic and fun.
Located in the Hotel Emma, there are seasonal, fresh and local items always available. Reservations are always recommended, and when running, guests also love to take a river taxi nearby. Just make sure to work up an appetite before getting here: the chicken with gnocchi and crispy smoked quail are to die for!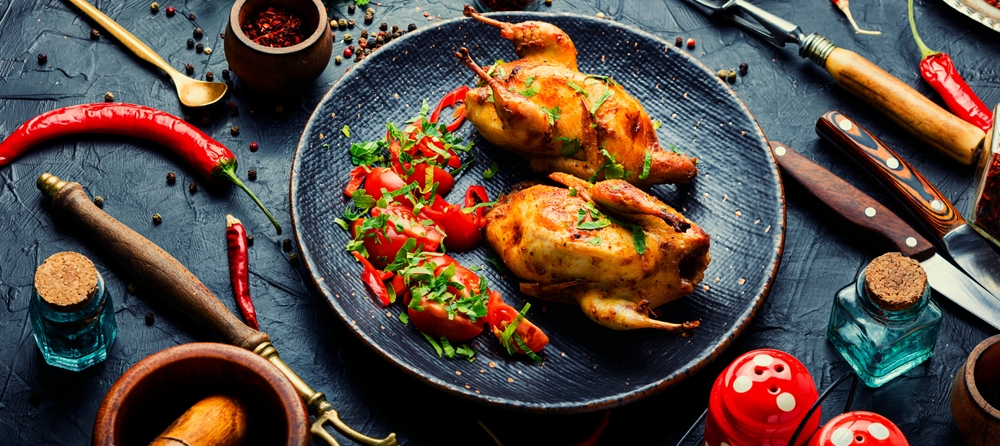 And there you have it! 14 of the best restaurants in San Antonio! From options of BBQ and southern comfort cuisine, to fun fusions you won't find anywhere else, you are bound to love the food here. It is a foodie city for a reason! So sit down and relax, or grab a quick bite. Either way, your tastebuds will thank you!