From fresh air to indoor shenanigans, these things to do in Boone, North Carolina will please everyone going on your vacation! The excursion to the quaint town located in the Blue Ridge Mountains can be a quiet escape or wild escapade. Don't underestimate this small town's capability to wow you and your crew!
Of course, don't forget to check out some of the best waterfalls near Boone in addition to this list if you love the outdoors!
There are so many things to do in North Carolina, and Boone is a city you don't want to miss! There are cute places to stay and even better places to experience. It doesn't matter the time of year, Boone will not disappoint!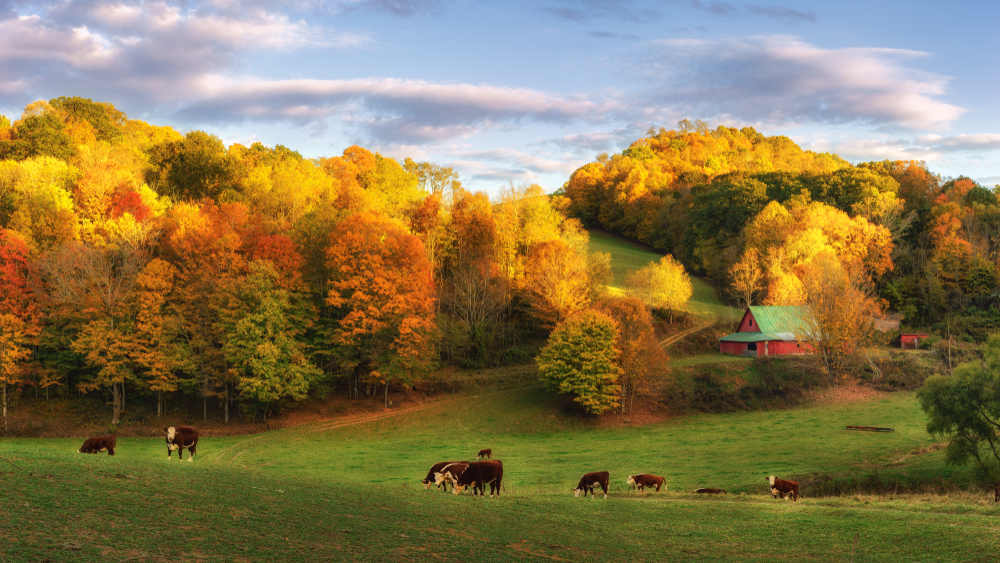 14 Best Things To Do In Boone, NC You Shouldn't Miss
Turchin Center for the Visual Arts
Channel the inner art critique or just appreciation at the Turchin Center for the Visual Arts! Here you will find an array of exhibits that capture the imagination as well as the realism of the world around you. Since there are several engaging discussions and workshops, this is one of the most collaborative things to do in Boone, North Carolina!
Join the local community along with tourists to deep into thought and conversation about works of art displayed. There is a range of artwork from artisans that are local as well as international. Turchin Center for the Visual Arts filters their exhibitions, keeping you on your toes for the next art piece that speaks to you. The knowledgeable staff makes this an incredible learning experience as well!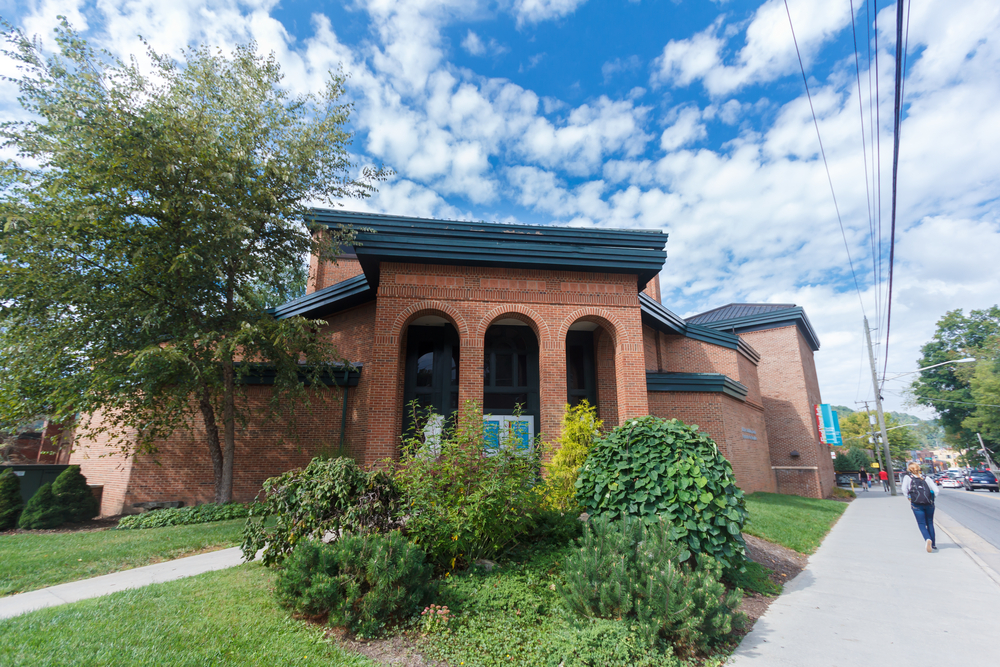 Appalachian Ski Mountain
Since 1962, locals and visitors alike have made the journey to Appalachian Ski Mountain! New skiers will benefit from the classes offered to both adults and children. As you ascend on the ski lift you will be astounded at the view below.
Not only do the people below look like tiny toys riding the snow, but the mountain and its surroundings might also just take your breath away! Don't have the gear? No worries! You can rent the equipment on-site! This includes snowboards! Bundle up for this outdoor venture! As one of the best things to do in Boone, you are sure to have a blast at the Appalachian Ski Mountain!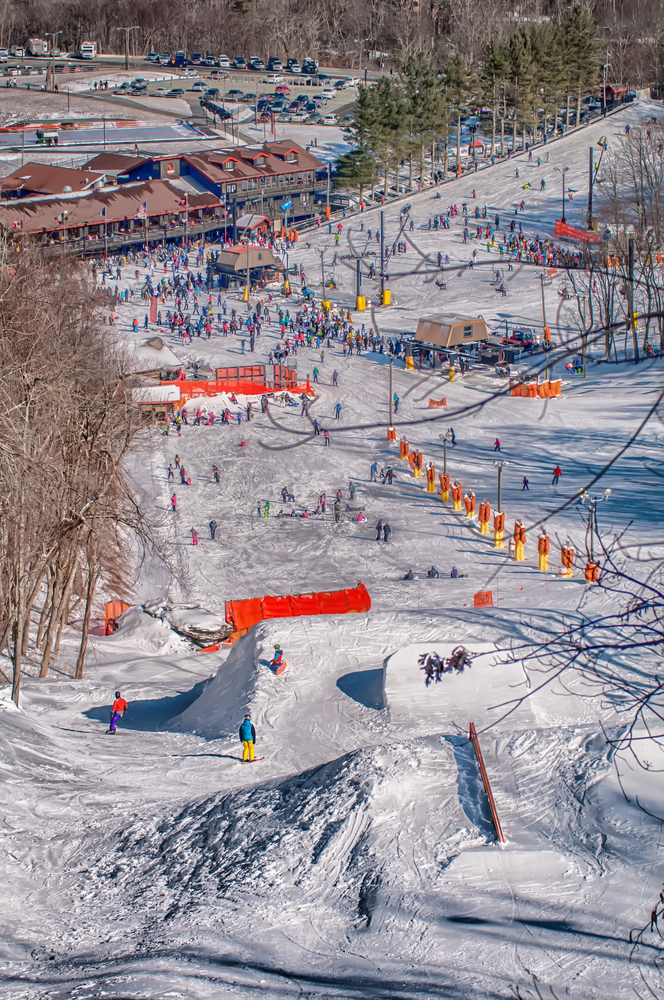 Tweetsie Railroad
All aboard the steam train at Tweetsie Railroad! Located just outside of Boone in Watauga County this honorary mention is a delight! There is fun to be had for all ages as you get to encounter an old gem that's the last of its kind in Western North Carolina and Eastern Tennessee. The steam locomotive is a true relic of a time long lost.
In addition to the historical remnants of the 1800s-1900s there are events held for anyone! Join in on musicals featuring unique characters that will entertain the children in historical fashion. Can-Can dancing, magic shows, and even clogging are all part of the best things to do in Boone, NC!
Several rides are available that are for thrills and relaxing with a view. Take the Chair Lift to Manor's Mountain for a view like no other! Or catch a glimpse of the sights on the thrilling Free Fall ride that is sure to keep your heart rate up as well as your fun-o-meter! A carousel, a Ferris Wheel, and a tilt-a-whirl are just a few other rides you and the family can enjoy!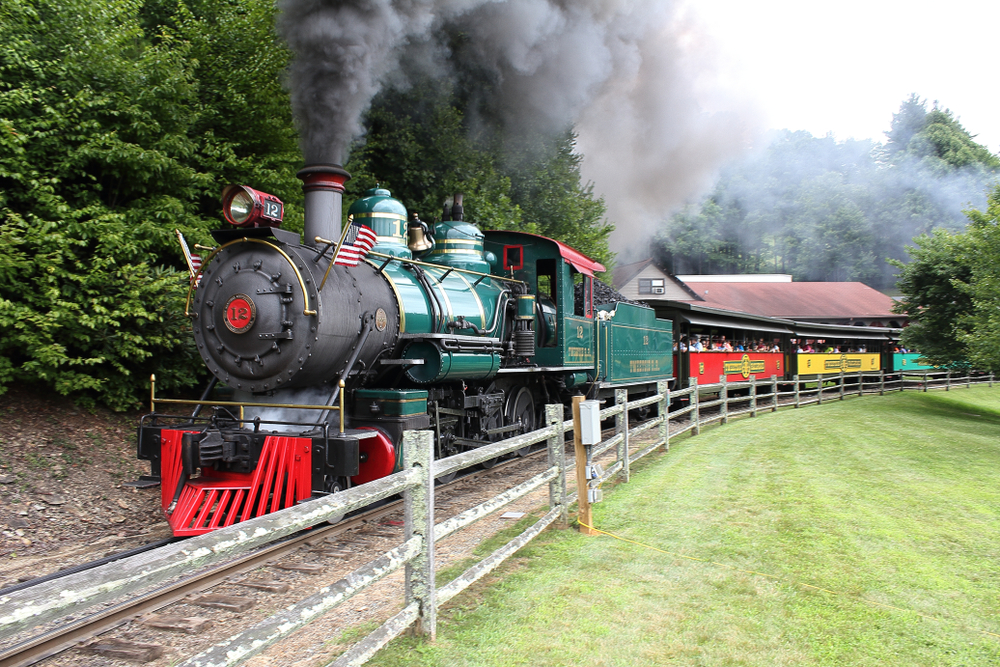 Grandfather Vineyard & Winery
Sip your way through a weekend getaway at the Grandfather Vineyard & Winery! Just a few minutes outside Boone in Banner Elk, this leisurely activity is one for the books. The dreamy setting is located at the foot of Grandfather Mountain and the grapes climb their vines up a rocky terrace.
Get a taste of this local delicacy while enjoying the views! From the mountain overhead to the river that flows alongside the vineyard, you have the perfect setup for a romantic and lovely day.
Grandfather Vineyard & Winery offers a variety of wines that are sure to suit any palate. You may even catch some live music to really set the ambiance of the day. Of all the things to do around Boone, this is one of the tastiest! Try the well-crafted Pinot Gris, Terrace Gold, Big Boulder Red, and more as you relish the moments in the shadows of the famous Grandfather Mountain.
Daniel Boone Native Gardens
It is no secret the Boone is one of the cutest small towns in North Carolina and Daniel Boone Native Gardens just adds to the splendor! Stop and smell the flowers that grow natively in North Carolina. The setting is as enchanting as each bloom that sprouts throughout the year.
Weddings and other events can take advantage of the beauty found at Daniel Boone Native Gardens. The time of year will determine the types of flowers and plants that grow. You will find plants such as Trout Lillies, Silver Bell Trees, Serviceberry, and Bluets from March to April. The bright colors of spring make the gardens ever so gorgeous.
In the fall the flowers and foliage are mesmerizing. There is information provided on each plant so you get further insight into the native shrubberies and flora. No matter when you decide to visit the garden, it will remain on your list of best things to do in Boone for years to come.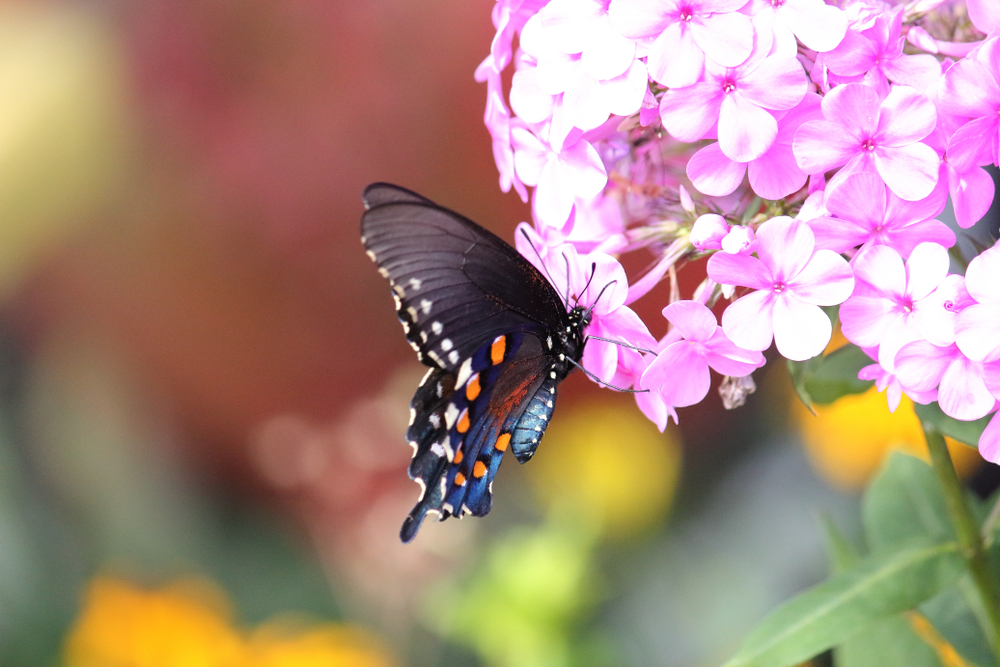 Grandfather Mountain
One of the best things to do around Boone is visiting Grandfather Mountain! A quick drive between Linville and Boone, brings you to the iconic mountain that has so much to offer. From the base of the mountain, you are taken aback bout the sheer size of Grandfather Mountain that stands at 5,945 feet.
Experience the Mile High Swinging Bridge that will give you 360-degree views that are sure to please everyone! The path to and through the bridge is wheelchair accessible as well! The bridge is 228-feet long and will be a highlight of your trip to Boone and Grandfather Mountain.
With 11 trails to explore, you will be up close and personal with the grand ecosystem of the mountain. For animal enthusiasts, the Wildlife Habitats allow you to observe a variety of animals. Black bears, otters, cougars, and even bald eagles are kept in their native and natural habitat. The Nature Museum is another must-see at Grandfather Mountain!
You can visit all year long and each season brings its own beautiful atmosphere with it. While there are plenty of things to do in Boone, NC, this short trip right outside the city is well worth the exploration! From views to hands-on adventures, Grandfather Mountain is an excellent place to visit while staying in Boone.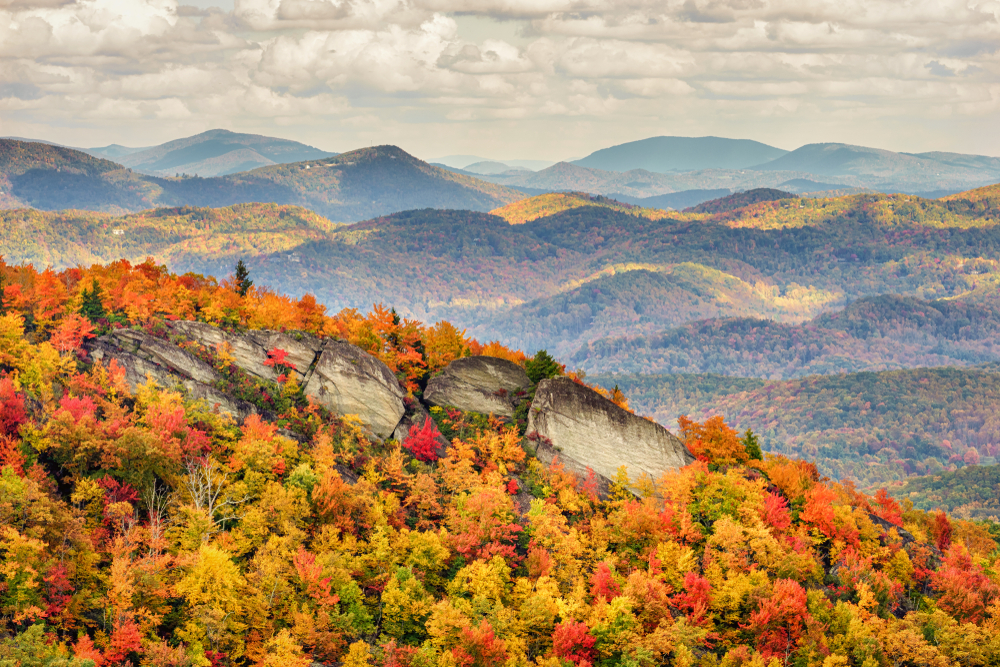 Hickory Ridge History Museum
Travel back in time when you walk through the Hickory Ridge History Museum! The museum recreates the life of 18th-century settlers that made home to the mountain area. Each cabin, blacksmith shop, tavern, and springhouse creates a small community that is brought to life by actors.
Guided tours are available that will further saturate your learning experience. This museum is one of the most immersive things to do in Boone with kids! When you visit the Hickory Ridge History Museum, you will leave with a deeper appreciation and understanding of the rich history North Carolina has.
Mystery Hill
Round up the gang and head to Mystery Hill! This museum in Blowing Rock is about 10 minutes outside of Boone and will have you scratching your head as you try to figure out why water is flowing up instead of down! The Natural Gravitational Anomaly showcases the mystery of gravity. Discovered in the 1920s, the Historic Hudson Apple Orchards holds the only known location in North Carolina where level grounds still cause a sideways glance!
Families can ponder through Mystery Hill as they investigate optical illusions. The impossible is made possible as you learn to fly, touch lighting, and lose your shadow! Mine for a keepsake at the Prospector Hill Gem Mining section of Mystery Hill! Endless fun and wonder await you and the family at this unique museum in Blowing Rock!
High Gravity Adventures Zip Line & Aerial Park
See the Blue Ridge Mountains and Boone at High Gravity Adventures Zip Line & Aerial Park! With so many things to do in Boone, it can be hard to pick just one or stick to the same area! Blowing Rock, just a few minutes outside of Boone holds this canopy playground for adults and children!
There are over 75 challenges to conquer and 1,700 feet of zip lining to fly through! You can even ride The Giant Swing that holds three people and swings you high above the ground for a whole new view of the valleys and mountains. If you have younger guests or aren't a fan of rights there is a Ninja Ground Course and a Kids Foothill Course where the entertainment continues!
High Mountain Expeditions
When looking for adventurous things to do in Boone, you have to include all the fun in the sun at High Mountain Expeditions! Whether you are relaxing or adventuring, this is a fabulous place to soak in the surroundings on the New River! White water rafting will have you taking on the river's diverse terrain.
For laid-back sightseeing try out the river tubing! A guide will help you set up and teach you how to easily navigate the hard bottom tube. You can even rent a custom tube for your cooler! What better way to float down the two-mile ride than with a cold drink in hand?
Another calming option is taking a canoe or kayak down the river! Rentals are available and unguided trips keep your experiences new each time you visit! You really do choose your own adventure when it comes to picking any of the amazing things to do in Boone, North Carolina!
Rocky Knob Park
Tour the Rocky Knob Park by foot or bike for lovely scenery and diverse paths! Each trail at this park in Boone is curated for different skill levels whether you are an experienced mountain biker, novice to the wheels, or taking a stroll through any of the 5 trails. Camping spots are on site and are of the primitive sort. This means all means of food, fire, shelter, and hygiene will need to be planned prior to arrival.
Most of the trails surrounding the park are geared towards bikers so if you are on foot stay alert. The intense biking challenges make Rocky Knob Park one of the most exhilarating things to do in Boone, NC! The foliage and woods provide great scenery for this trial system.
Foggy Mountain Gem Mine
The hunt is on at Foggy Mountain Gem Mine! Discover this hidden gem in the glorious High Country of North Carolina as one of the most family-approved things to do in Boone! The family-owned and operated Foggy Mountain Gem Mine offers a truly wonderful experience.
Come and sift through rocks from some of the best gem mines in the world to pan, uncover, and analyze gemstones. The experienced staff will help you classify your finds, cut them, and then polish them into jewelry of your choice! Foggy Mountain Gem Mine welcomes all ages and groups to encounter the fun and the educational ordeal of gem mining.
Turtle Island Preserve
There are more than shelled critters at Turtle Island Preserve! The 1000 acre farm and education center Turtle Island Preserve is discreetly occupied in an isolated valley and is only accessible by a lengthy gravel road. The camps and workshops keep this one of the best hands-on things to do In Boone, NC! Private tours are also available! Click here to check pricing and events.
Guests are given a glimpse into the lifestyles of their ancestors at Turtle Island, including handmade constructs, primitive living such as using an outhouse and utilizing everyday chores with archaic tools. Visitors and residents alike use everything from the land, from building shelters and harvesting to gathering herbs and goat's milk.
Moses H. Cone Memorial Park
Located on the Blue Ridge Parkway, the expensive Moses H. Cone Memorial Park protects the historic and splendid terrains. A quick trip outside of Boone is warranted to enjoy nearly all aspects of North Carolina! An abundance of trails to stroll envelop the manor, which leads you through lush meadows and alluring woodlands, perfect for horseback riding, cycling, or hiking.
Referred to by locals as the Cone Park, the very heart of this magnificent estate is perhaps the incredible Flat Top Manor in Blowing Rock, North Carolina. In a Beaux-Arts design, this construct from 1901 holds true decadence in its many embellished rooms and adoring views from the porch.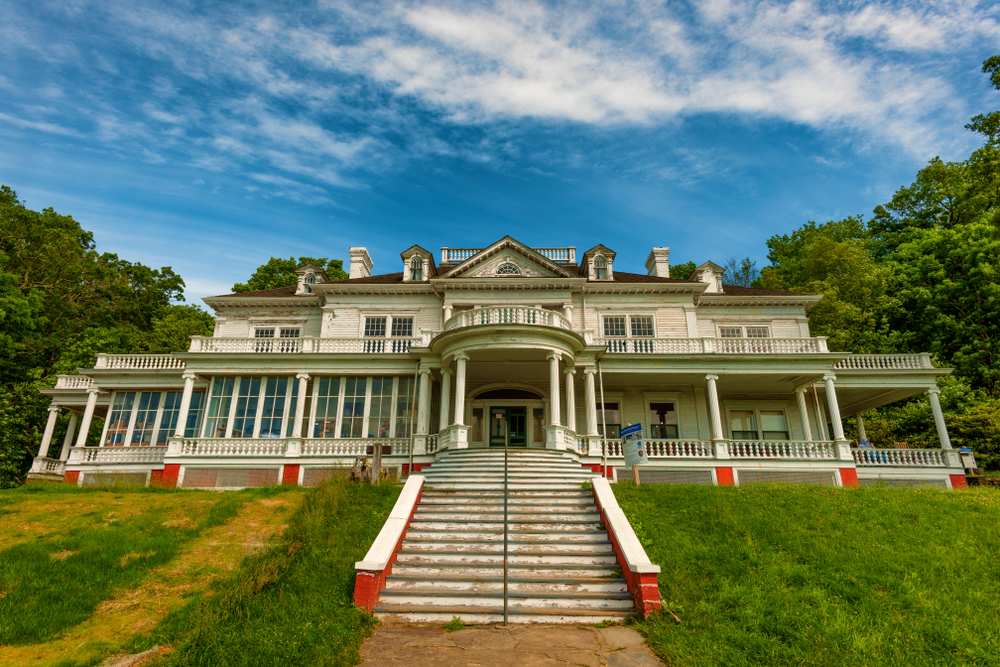 You are sure to find exciting things to do in Boone, North Carolina, and with this list, you are sure to find something for everyone! From indoor activities to outdoor adventures in and near Boone, lifetime memories will be made!