Are you looking for a list of the best places to eat in Montgomery? We have you covered with the best restaurants in Montgomery Alabama you must try!
Montgomery is a southern town that plays a vital roll in the Civil Rights Movement, whether you are visiting Rosa Parks Library, visiting one of the National Parks or State Parks you are sure to work up an appetite. The food scene in Montgomery has transformed and revitalized the downtown area near the riverfront and led to a variety of southern cuisine being celebrated.
From fresh caught seafood restaurants, authentic Italian restaurants, southern homestyle breakfast and brunch spots, amazing Asian cuisines such as Japanese and Chinese, bbq, upscale American dining, Mexican, grills and more there is something for everyones tastes in Montgomery.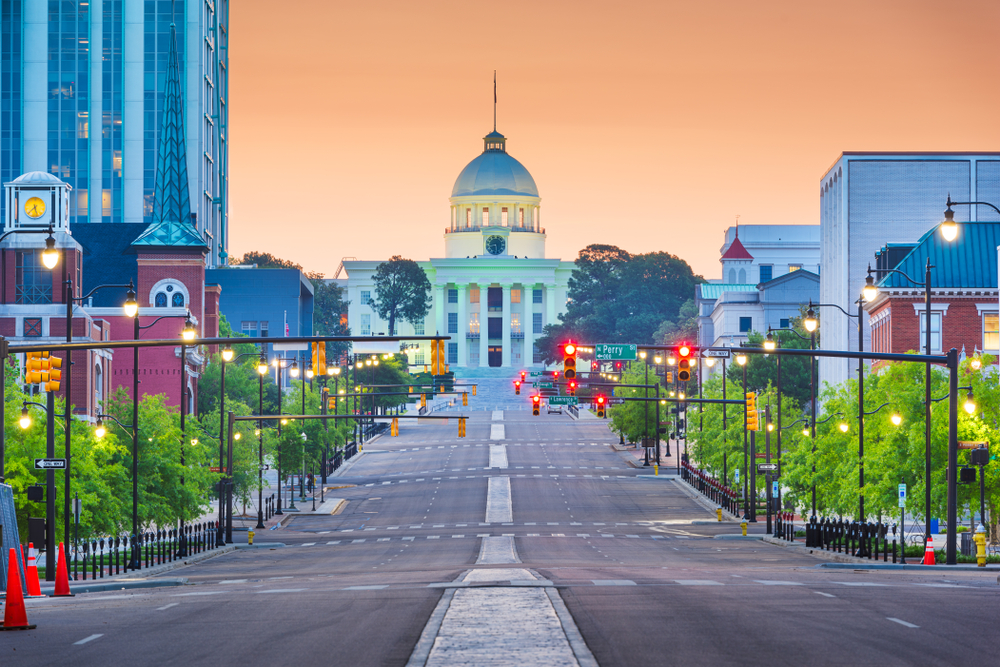 15 Best Restaurants In Montgomery AL You Must Try
Capitol Oyster Bar
Located on the Alabama River the Capitol Oyster Bar is the perfect place to dine when looking for restaurants in Montgomery with ambience. With outdoor dining on the deck, live Blues music and some of the best seafood in Montgomery this is the perfect place to head for an afternoon or evening! They even offer pontoon boat rentals for before or after your meal for you to explore the river.
They are known as the name suggests for the fresh raw oysters and fried blue craw claws. From the steamer you can order oysters, crab claws, seasoned shrimp, peeled royal red shrimp, and alaskan snow crab legs by the pound. Dinner platters such as fried shrimp, scallops, catfish and chicken tends, or frog legs, oyster and ribeye served with two sides and hush puppies.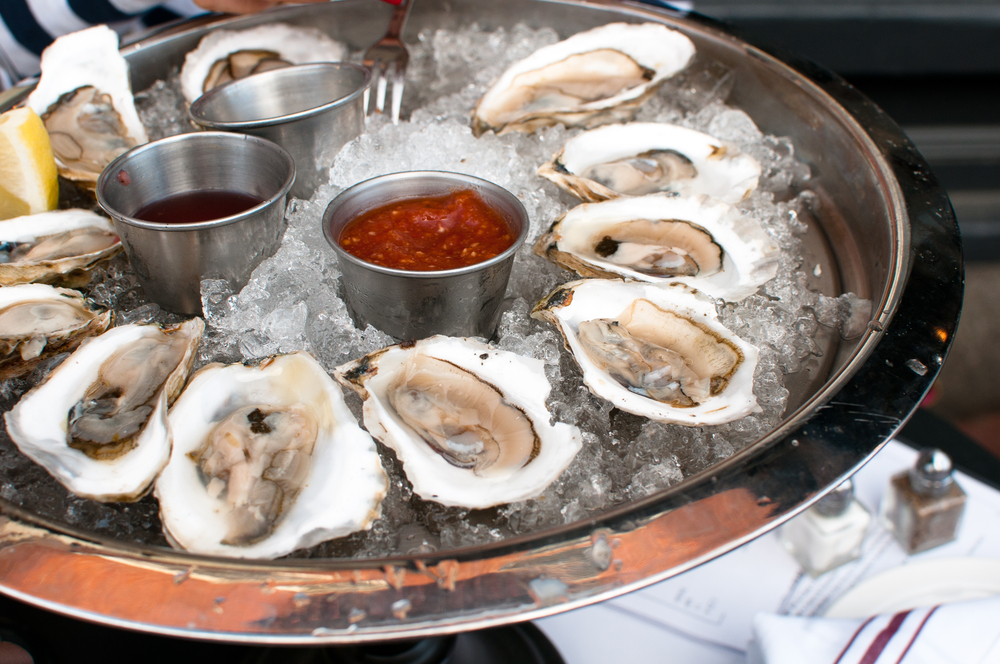 Asia Bistro & Seafood
Asia Bistro and Seafood is a great option if looking for authentic Chinese and Asian food! Open daily from 11 am to 10:30 pm. You can find all you favorites such as egg rolls, wontons, dumplings, soups such as wonton, hot and sour and egg drop as well as Thai soups like Tom Yum.
Vegetarian dishes like Chinese mixed vegetables and hot and spicy tofu are offered. All your typical Chinese dishes like Sesame, Honey, Kung Pao and Sweet and Sour Chicken as well as Beef and Broccoli, Hunan Beef, Moo Shu Pork, Veggie Fried or Tofu Fried Rice, Pork Fried rice, Chicken Lo Mein and more!
Central Restaurant
Central Restaurant is one of the upscale downtown Montgomery restaurants that is locally owned and sources its ingredients locally. It has been rated one of the best restaurants in the area and prides itself on being. acasual upscale dining experience and even offers private dining rooms for those celebrating special occasions with friends and family or work events.
The menu does change seasonally based on the ingredients and menu items are meant to be shared tapas style. Try the Cheddar Pimento Cheese flatbread, deviled crab cigar, wood fired oysters, Central's Charcuterie board, winter apple and Pig Salad, Alabama Gulf Fried rice, Cedar Plank Salmon, Sunday Sauce with braised Short Rib, NY strip and Roasted Half chicken. For dessert try the the eggnog creme brulee, Sweet potato cheesecake, Jake's Mile high lemon Meringue and applewood smoked bacon and apple fritters!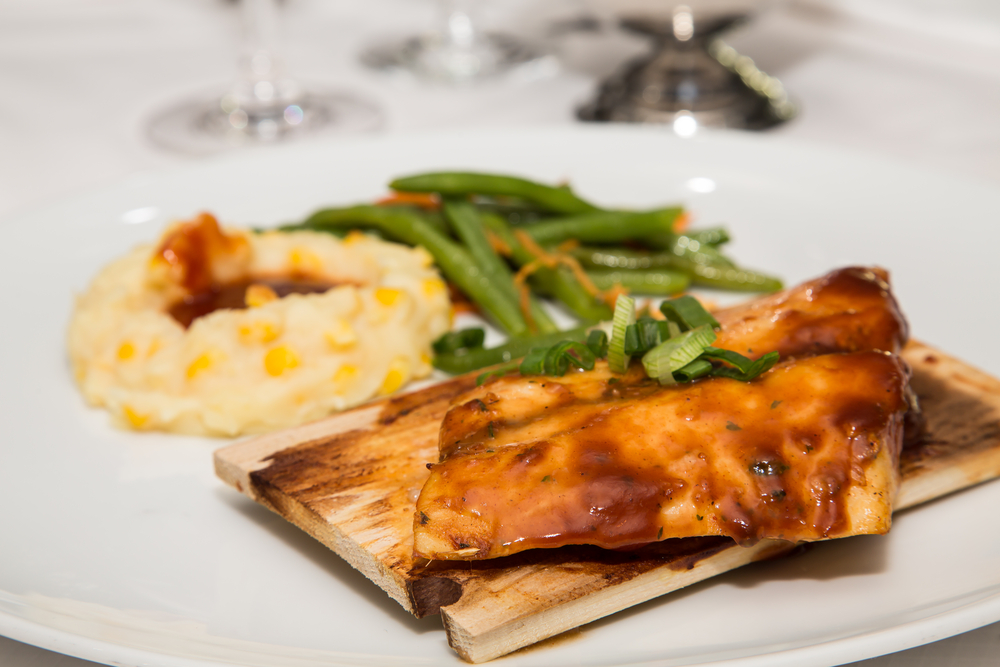 Sushi Cafe
Sushi Cafe is located in the Zelda shopping plaza and where Chef Daniel Lee aims to wow diners with Japanese cuisine, sushi and more. The interior of the restaurants transports diners back to Tokyo, a new location will be opening in The Shops of Peppertree. The hours for lunch are Monday to Friday from 11 am to 2:15 pm and dinner Monday to Saturday 5 pm to 9 pm.
The sushi rolls are beautifully presented with unique choices. Try the Daniel Special roll with shrimp tempura along with cooked shrimp, scallops and crab meat, the Dragon Lady roll, Texas roll and Cilantro roll. Also offered is Tempura, Teriyaki dinner bowls served with salad and miso soup as well as veggies and fried or steamed rice.
The Wharf
If you are looking for places to eat in Montgomery that serve seafood in a casual setting head to The Wharf! Their motto is the "Coast is Here". There are two locations in Montgomery one on Atlanta Highway and one in Eastchase. The restaurant chain was founded by the Dugger Family in Tallahassee and has now franchised to several other cities.
First on the menu you will find salads like the Southern Louie with shrimp tossed in a housemade sauce served over romaine lettuce with pecans and tomatoes, chopped shrimp boat with blue cheese and the seafood gumbo. To Po Boys with your choice of grouper, shrimp, oyster, mahi, crispy chicken or Fried green tomatoes. To burgers and crab cake sandwiches and even tacos. From Baja shrimp, spicy Wharf shrimp to grouper and Mediterranean Mahi.

Vintage Year
Since 1984, Vintage Year has been a favorite of the Montgomery dining scene. Known for sourcing some fo the freshest seafood, award winning burgers, an amazing wine menu, and delicious steaks the atmosphere and food are equally matched. Come by Tuesdays for burger night along with $5 wine and drafts!
On the menu you will find oysters on the half shell, rosemary dumpling soup with 6 root vegetables, seafood Dynamite with Gulf shrimp, scallops, oysters, and more. Moving on to mains you can order the market catch of the day, a Black Angus filet with duck fat roasted potatoes and baby turnips, Chicken and Dumplings, Vintage pasta with caramelized onions, kale and goat cheese, or the VY burger made with Alabama wagyu beef! Additional sides such as butternut squash with honey, shallot roasted potatoes and mac n' cheese can be added.
Don't forget to order one of the craft cocktails. Try the Alabama Sazerac with Alabama Whiskey, a Fall Fashion with double oak bourbon, a Tea-Tini with gin and early grey tea or one of the wines off the extensive wine menu! You can also bring your own bottle for a $25 corking fee.
Sa-Za
Sa-Za is one of the downtown Montgomery restaurants serving up authentic Italian cuisine. The restaurant from the moment you walk in wants to capture your senses from the bright colors, music, and open kitchen the serve up only the best ingredients for their dishes. Chef Joe's menu focus on traditional Italian food served in an innovative way. The menu is extensive with a option for everyones craving!
Some of the chef's highlights include egg in purgatory poached in marinara with garlic styx, grandma's eggplant, bruschetta of the day, grandma's meatballs, traditional chopped antipasto salad. Try one of the pizzas made with fresh dough daily such as the Greek, Meat lovers, pizza Paillard with chicken breast or wild mushrooms or Kafta lamb curry.
Main pasta dishes include SaZa Famous five layer lasagna, shrimp marinara, Grandma's Spaghettini and meatballs, boneless short ribs, chicken Francaise with lemon butter sauce, chicken piccata, and chopped lobster and shrimp over angel hair pasta with EVOO and eggplant parmigiana! And during weekday a lunch menu is offered with half portions of pasta as well as sandwiches like veal parmigiana, meatballs hero and pizza by the slice!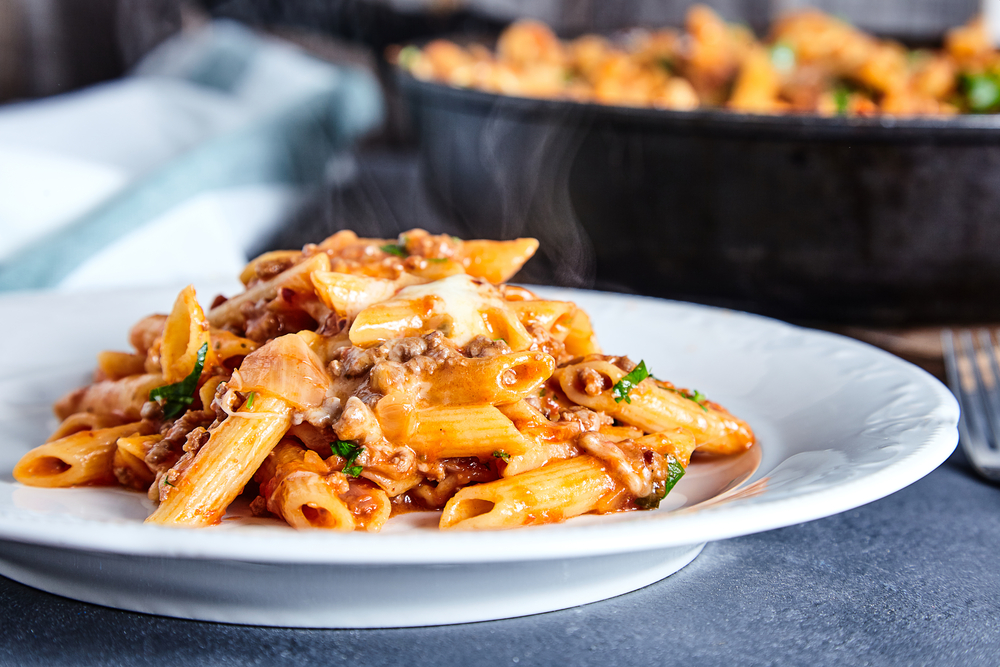 Chappy's Deli
Are you looking for breakfast places to eat in Montgomery? Head to Chappy's Deli where they serve up breakfast Monday to Saturday until 10:30 am! Serving up New York style diner food since 1989. They serve a lunch and dinner menu too.
The eggs and omelets are all served with toast, butter, jelly and grits. Try the capitol city platter with three eggs, biscuit and gravy, hash browns and meat. Or the Conecuh omelet with sausage, grilled hash browns and cheese.
Pancakes and waffles are also serves such as the buttermilk blueberry pancakes or blueberry waffles, golden malted waffles, french toast or pecan pancakes and waffles. Popular breakfast sandwiches include breakfast croissant, egg white delight, Conecuh wrap with the Alabama Conecuh sausage.
Kabuki
If you are looking for Japanese food in Montgomery head to Kabuki a hibachi and sushi restaurant. Whether you choose to sit at the sushi bar or around the hibachi table you can watch as your food is prepared in front of you! Lunch is served during the week from 11 am to 3 pm.
From the lunch box specials served with salad, rice and California roll with your choice of Teriyaki, Tempura, Katsu, Curry or Yakitori each with your choice of meat or fish! Or try the sushi bar special like Maki choose 2 rolls or a variety of custom sushi rolls.
Who doesn't love Hibachi? If coming for dinner you must try the hibachi menu at Kabuki! Like most menus it is served with a soup, salad, veggies, shrimp appetizer and fried rice plus your choice of protein. From veggies only, chicken, tuna, steak, lobster tail, filet, scallops and shrimp to specialties like Kabuki marina with steak, chicken and shrimp, or Samurai with filet, shrimp and scallops. Hibachi is also offered for lunch!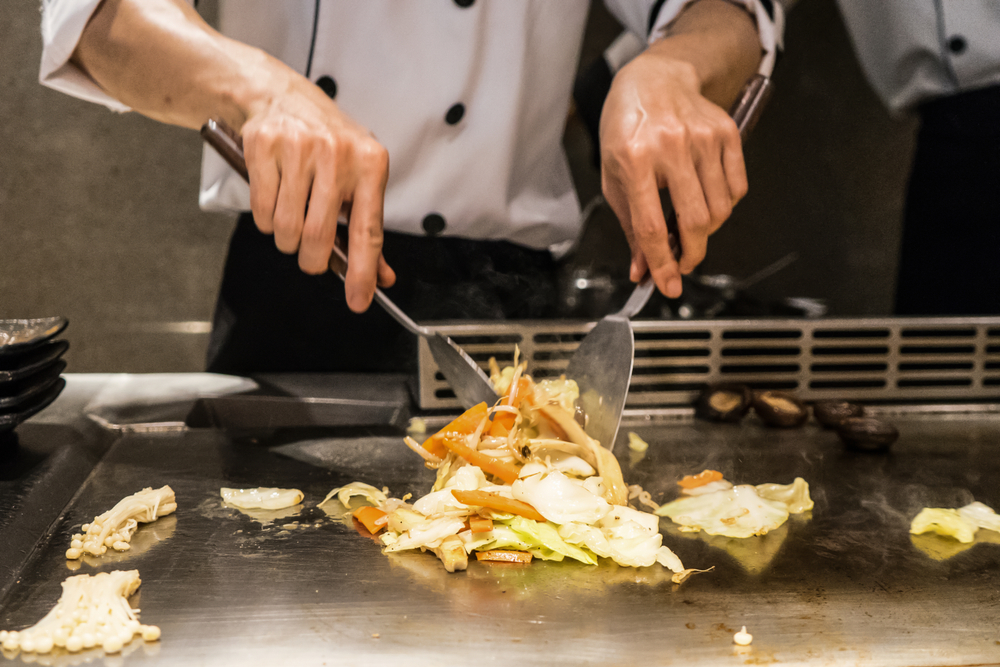 Cahawba House
Cahawba House is a great option for either lunch or breakfast in Montgomery Alabama. Breakfast is served all day Saturday and Sunday and lunch is served from 11 am to 2 pm daily except for Tuesdays when they are closed. They serve what they call Bama Bone Fide Southern Cuisine.
For the lunch menu Cahawba House serves homemade chicken salad sandwiches on texas toast, pimento grilled cheese, fried chicken strip sandwich, BLFGT sandwich with bacon, lettuce, garlic mayo, friend green tomatoes, , Big Cahawba Burger all served with hand cut fries. If in the mood for salads try the market salad with strawberries and goat cheese.
There are also menu favorites like momma's meatloaf, friend, herb roasted or bbq chicken, catfish, or hamburger steak with gravy with your choice of sides from balsamic glazed fried green tomatoes, smashed potatoes and crazy, hull peas, mac n'cheese and rice and broccoli gratin. Finish the meal off with some cinnamon beignets, fried pecan or apple pie and cinnamon dusted pork rinds.
American Deli
American Deli is one of the restaurants in Montgomery Alabama that has over 10 locations spread throughout the city! While this may be a chain each restaurant has its own eclectic style with fresh made food. The menu is simple but this is a great option for those looking for a quick lunch spot that serves fresh food!
Try the wings that fresh and tossed in signature sauce then fried, a Philly with steak or beef with onions and peppers, fried rice with veggies with either chicken, beef or shrimp, the burger, white meat chicken tenders, fried chicken and shrimp with fries, the Reuben with corn beef, sauerkraut and thousand island dressing and gyro with fresh soft pita and veggies. Also on the menu are subs with your choice f meats and salads.
Island Delight
The Island Delight at Dexter is a Caribbean restaurant serving up delicious Island cuisine while transporting you to the islands! The lunch menu is divided into four areas : fish, beef, goat, chicken. Try Escoveitch fish a favorite from the islands, pan fried with pickling sauce, jerk salmon with mango salsa, beef oxtails strewed with veggies, curried goat or pineapple glazed chicken, brownstew chicken in a sauce, or fried chicken! There is a vegan and vegetarian menu as well!
On the dinner menu at Island Delight is Man-a-Yard with three different meats and two sides, jerk red snapper, beef oxtails, Island jerk chicken, peppered steak, and jerk ribs. Or try one of the juice bar drinks from the Reggae Bar. Like the Cool Running! with pineapple , watermelon and mint, Sunshine in a Bottle with carrots, banana, pineapple and orange, Voodoo Berry with berries or Jamaican Sensation with papaya, passion fruit, guava and pineapple. Plus an assortment of other vegetable and fruit based juices.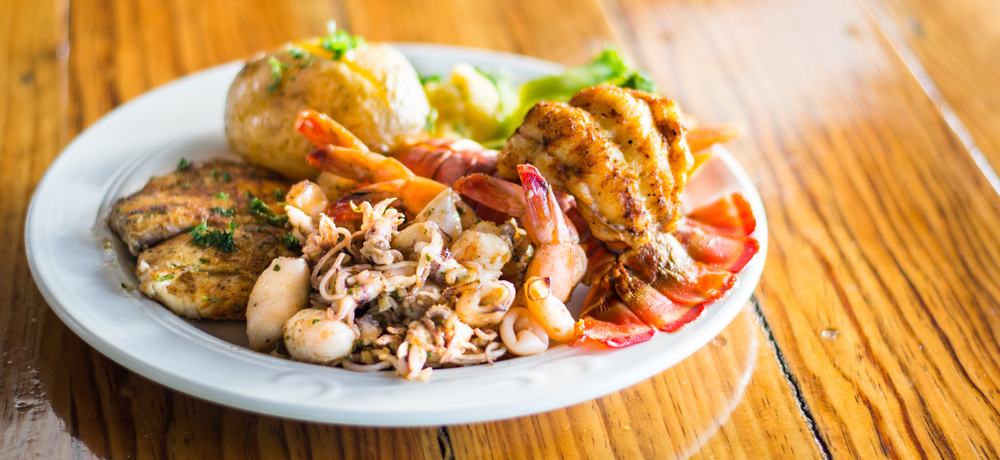 City Grill
If looking for upscale modern American food in Montgomery head to City Grill. They are closed Monday and Tuesday but open rest of the week for dinner. It is one of the restaurants in Montgomery known for their white table clothes, amazing service and upscale menu and recently changed locations to Hampstead on Taylor road where they now have a large outdoor dining patio for guests to enjoy.
On the menu, appetizers include a triple cream brie with sliced almonds, a baked Feta with olives and rosemary, a Fig Turnover with gorgonzola and pecans, crab cake with grilled shrimp and fried calamari with jalepeno tarter sauce. Another menu favorite is the grilled halloumi salad with spinach, chickpeas and vegetables.
For mains, try the grilled lamb chops with a yogurt mint sauce, grilled filet of beef with garlic and sun dried tomatoes with roasted potatoes, surf and turf, sautéed shrimp and andouille sausage, grilled buerre blanc roasted salmon, or a miso glazed salmon with edamame and grilled squash.
Shane's Rib Shack
Shane's Rib Shack is one of the family owned Montgomery restaurants serving up grandfathers's Big Dad secret BBQ recipe. Not only is this a family run restaurant they also believe in giving back to the local communities through donations and donating food.
Choose from one of the restaurants barbecue plates such as pulled pork, chopped BBQ chicken, shack sampler, two meat or three meat options, and ribs. All plates include two sides and a piece of Texas toast! If you want something lighter order a sandwich or wrap, like the grilled chicken wrap. Or try the Shanic burger, lunch baskets, salads with your choice of barbque meat, wings and chicken tenders.
The sides served at Shane's Rib Shack include cole slaw, fries, baked beans, fried okra, mac n' cheese, brunswick stew, side salad, and onion rings. They also have a special gluten free menu for those with dining restrictions.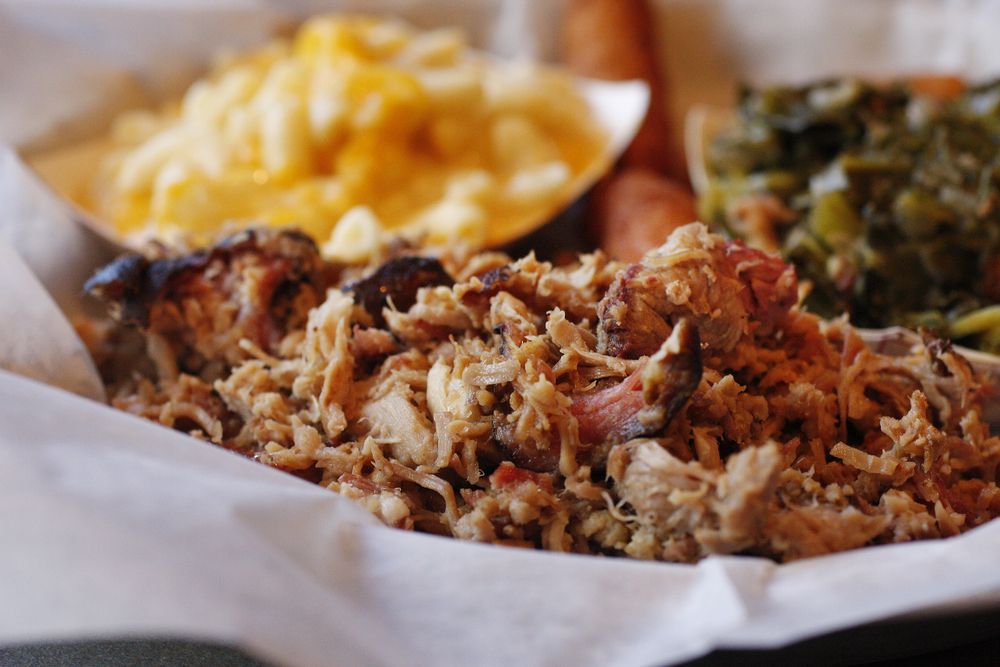 Sol Restaurante Mexicano & Taqueria
If you are looking for Mexican restaurants in Montgomery Alabama you must head to Sol Restaurante Mexicano & Taqueria! Open daily from 11 am to 9:30 pm, they run amazing lunch and dinner specials, where you can build your own plate, along with Mexican street food, and a large bar menu.
The lunch and dinner specials are a great deal where you can choose 2 to 4 menu items ( dinner is just $1 more!). You can choose between burritos, tacos, enchiladas, tostadas, quesadillas, flauta, stewed beans, grilled mushrooms, guacamole salad, beans and rice! Or try the table side guacamole perfect way to start the meal!
Other Mexican street food includes street tacos from al pastor, carnitas, barbacoa, tripa, asada, chicken, catfish, pork belly and more and Elote a Mexican corn. They also serve fajitas both with traditional and vegetarian options, salads, nachos, huevos a la Mexicana or Benito.
On the Bar menu you can find house margaritas, beer-ritas, imported and domestic beers, and house wines!