Are you searching for the best things to do in Charlotte, North Carolina? Look no further! Our list runs the gamut of all the most exciting things to see and do. Whether you're looking for a romantic getaway, an outdoor adventure, or the best things to do with kids, we've got you covered.
Charlotte is an incredibly diverse and dynamic city. In fact, Charlotte makes our list for one of the best weekend getaways in North Carolina! There is so much to explore here that will leave all kinds of different travelers satisfied. Art-lovers, history buffs, foodies, and nature enthusiasts can all find the perfect activity straight from this list. Read on to find out the top Charlotte attractions for you to check out on your next visit!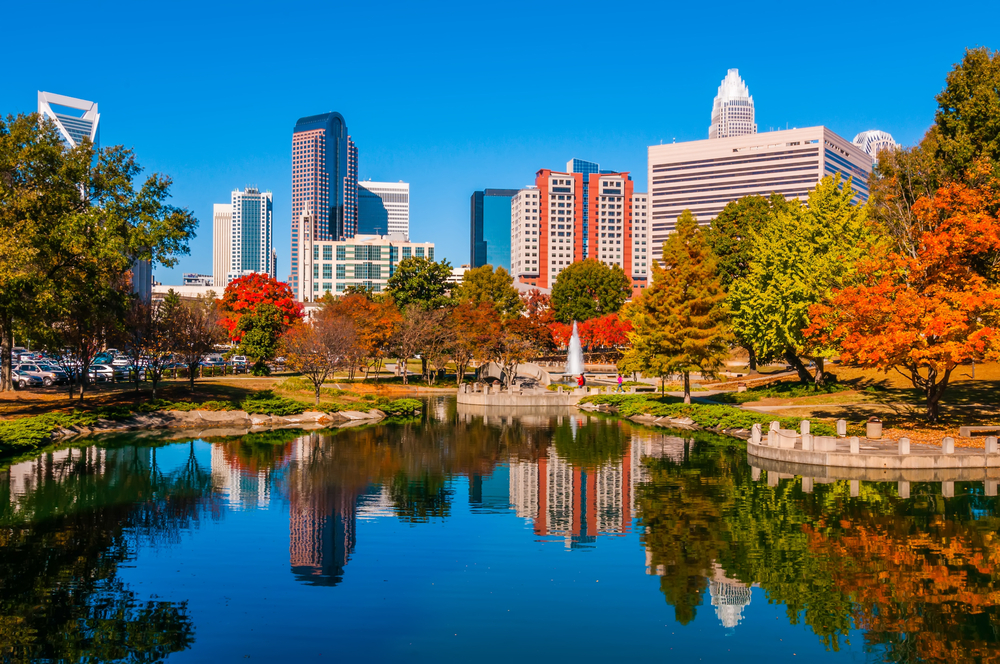 14 Best Things To Do In Charlotte NC You Shouldn't Miss
Carowinds
A stop at Carowinds is great if you're looking for one of the best things to do in Charlotte with kids! With a variety of rides and experiences, including a waterpark, Carowinds is an outstanding option for a day of family fun.
Thrill rides abound at Carowinds proper! Check out the super-fast Afterburn coaster, the Carolina Coaster, or the Copperhead Strike if you're searching for an exciting adventure on a trip to this park. Look to attractions like Charlie Brown's Wind-Up, a kiddie swing attraction, or Flying Ace Balloon Race for something a little more low-key.
For water enthusiasts, a stop at Carolina Harbour, Carowinds' water park, is a must-do! Like the main park, Carolina Harbour offers rides with thrilling speeds and drops, in addition to more relaxing fare like a wave pool and a kiddie play beach. Live entertainment is also a special feature at Carowinds, with shows geared towards kids and adults, you're sure to find something the whole family will love!
The park offers a variety of dining and snack options, as well as many different ticket prices, so check their website before you go to plan ahead!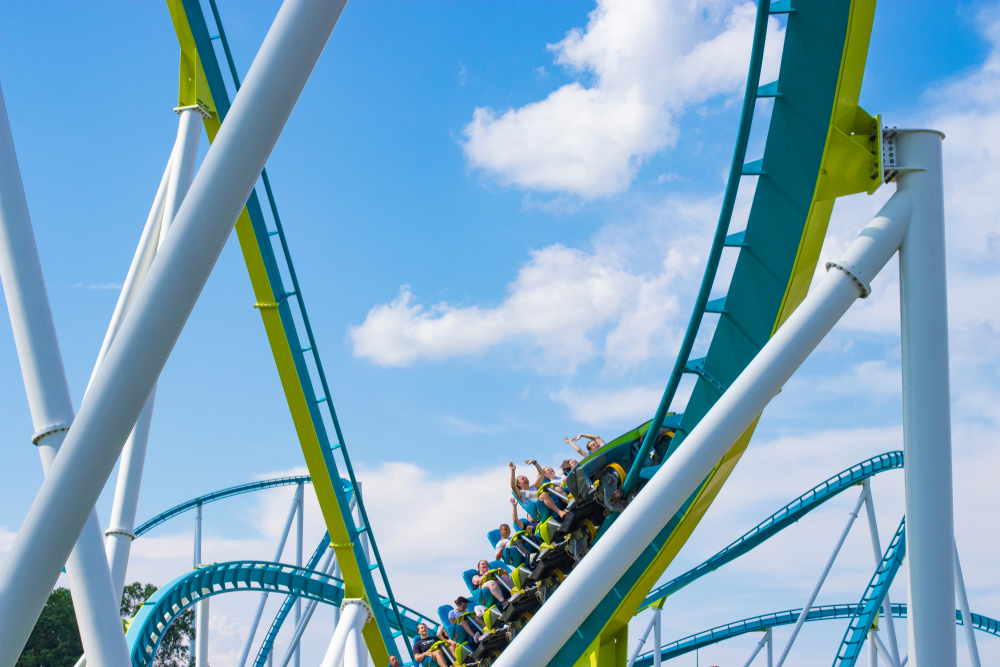 The Mint Museum
The Mint Museum is noted as North Carolina's first art museum, serving the community since 1936. Currently, there are two locations to enjoy in the Charlotte area – The Mint Museum Randolph in the Eastover area, and The Mint Museum Uptown. Wherever you find yourself in Charlotte, there is certainly great art to be enjoyed nearby!
The Mint Museum Randolph is located in what once was the United States Mint, and is the original location that was opened to art lovers in 1936. In addition to a revolving array of excellent exhibitions ensuring there is always something new to see, The Mint Museum Randolph features permanent exhibits highlighting ceramics and decorative arts, and a wide variety of European and African art collections.
Housed in the Levine Center for the Arts, The Mint Museum Uptown showcases more contemporary art collections, as well as the celebrated Craft and Design Collection. Also located on the campus are the Bechtler Museum of Modern Art, the Harvey B. Gantt Center for African American Arts and Culture, and the Duke Energy Center, making this a top destination to explore the arts in Charlotte.
Exhibitions rotate at both locations throughout the year, so check their calendars to see what will be on display during your visit. Ticket prices vary, but both locations offer free admission on Wednesdays from 5:00 PM-9:00 PM. If you purchase a general admission ticket, you are granted access to both locations on two consecutive days. Exploring the city's rich arts scene is certainly one of the most fun things to do in Charlotte!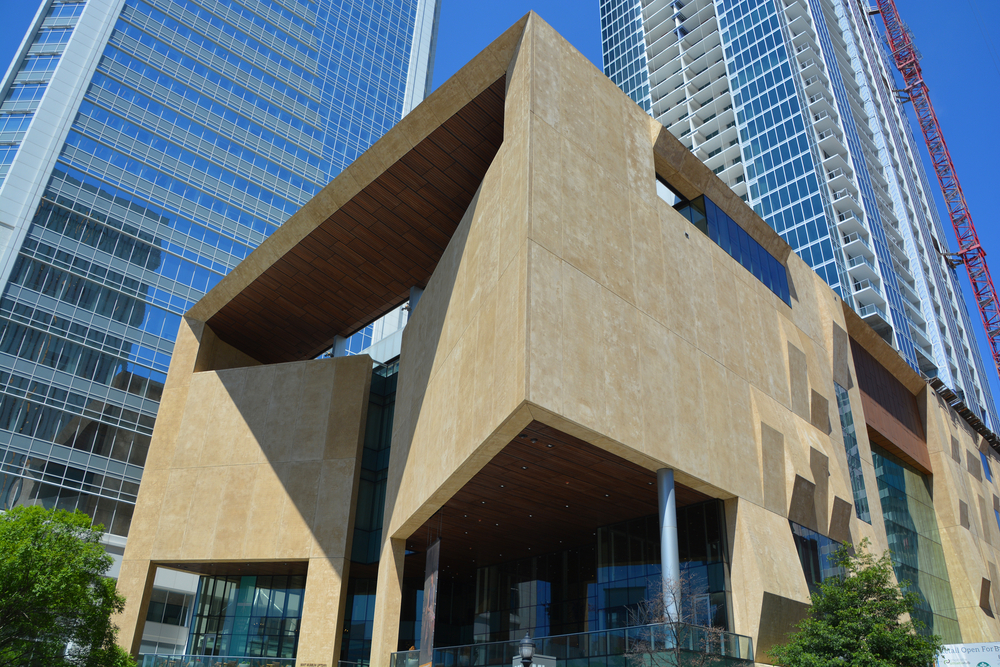 NASCAR Hall of Fame
The hub of car racing has a home in Charlotte and nowhere is it more accessible to the fans than at the NASCAR Hall of Fame, one of the most fun places in Charlotte. With plenty of racing history to explore and many interactive exhibits at your fingertips, a trip to the NASCAR Hall of Fame will satisfy car enthusiasts and racing newbies alike.
In addition to introducing visitors to the history behind racing, the museum offers over 50 interactive exhibits, which means you can imagine yourself behind the wheel! Check out the iRacing Simulator to try different tracks or take the Pit Crew Challenge to see if you have what it takes to support the world's best drivers.
On Mondays and Fridays, guided tours are offered to guests for a behind-the-scenes look at the racing giants who have shaped the sport over the years. Experts take visitors on a deep dive into the artifacts, cars, and hall of fame inductees who are featured in the exhibits.
Ticket prices and included experiences vary, so check their website ahead of time to plan your visit. A stop here is sure to be one that the whole family won't forget.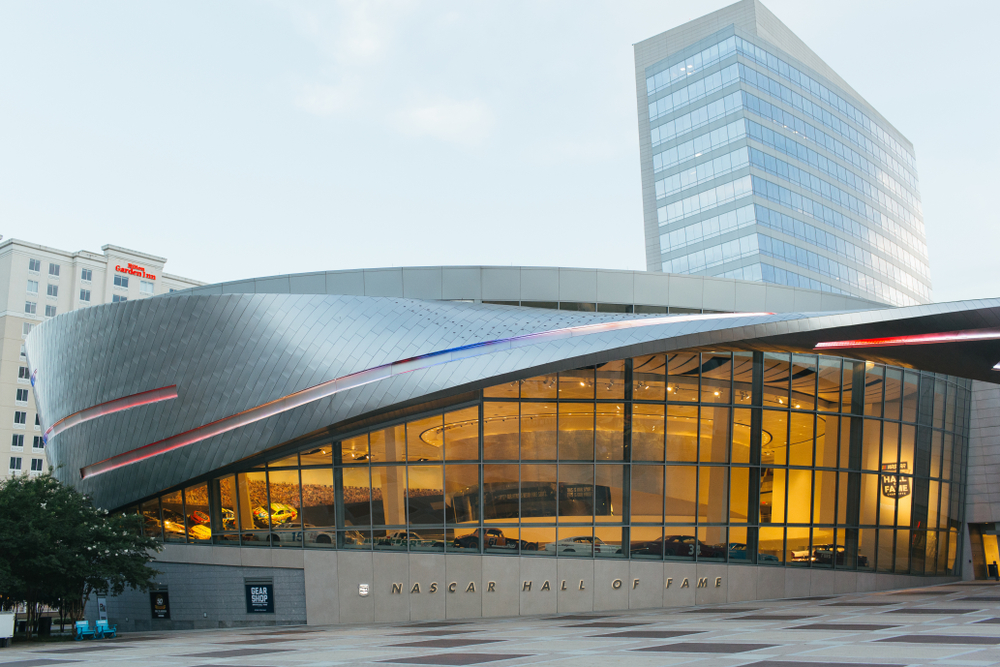 Funny Bus
If you're on the hunt for the best thing to do in Charlotte with adults, you can stop right here – the Funny Bus is the best event in town. This unique experience blends comedy and history as you tour the city with one of the area's top comedians as your guide.
This BYOB (or BYOW) event, winds guests through different neighborhoods in the city on a hilarious 90-minute bus tour. This is a great option for a bachelor/bachelorette party or a really fun date night. A private tour is also an option if you're traveling with a large group.
Tickets are a flat $30, and guests have the option to buy tickets for a PG-13 or an R-rated tour. No one under 13 is admitted on the bus, so parents should use discretion before bringing kids along. Tours run all week long, and often sell out, so make sure to book your seats in advance!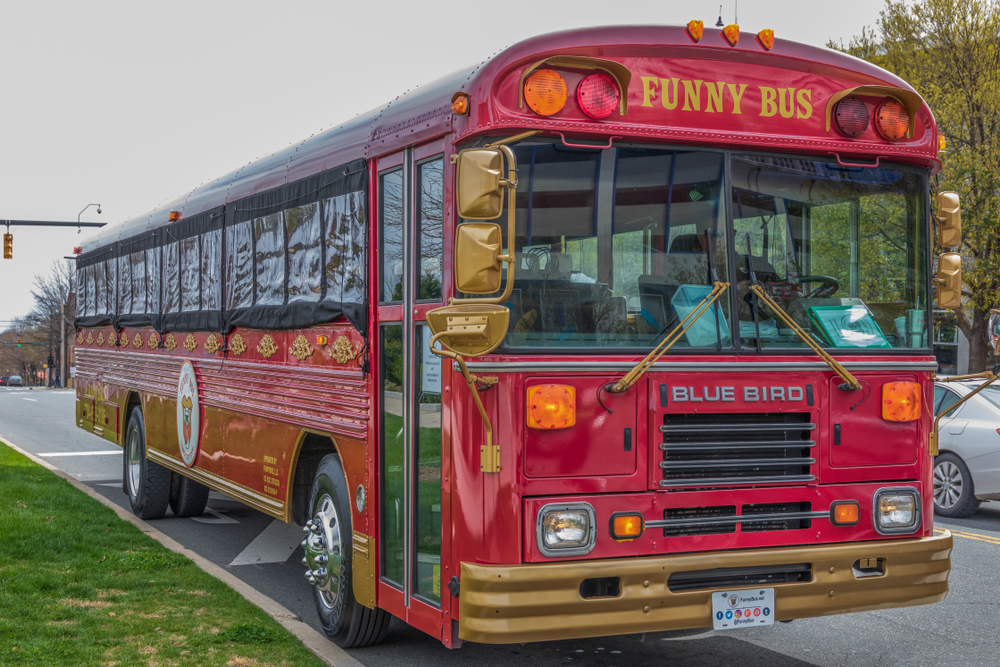 NoDa Art Crawl
The NoDa (North Davidson) Arts District is Charlotte's cultural hub, and one of the best places to spend a date night in Charlotte. Galleries line the neighborhood, performance venues are around nearly every corner, and unique restaurants abound in this hip area of the city – you'll definitely have your pick of the best arts and culture experiences on a night out in this community.
It is also a great area to go for Breakfast in Charlotte!
Charlotte features a formal Gallery Crawl on the first and third Fridays of every month, though guests are certainly welcome to crawl the area on their own. The Gallery Crawl focuses heavily on the street art that adorns the nooks and crannies of the neighborhood, making it one of the most unique areas around.
Galleries open to visitors in NoDa during your visit include The Art House, Canvas Monkey, The Evening Muse, and many more! After you've experienced the most exciting art in Charlotte, try one of the area's exceptional restaurants like Boudreaux's Louisiana Kitchen, Dolce Vita, or Cabo Fish Taco for one of the most romantic things to do in Charlotte.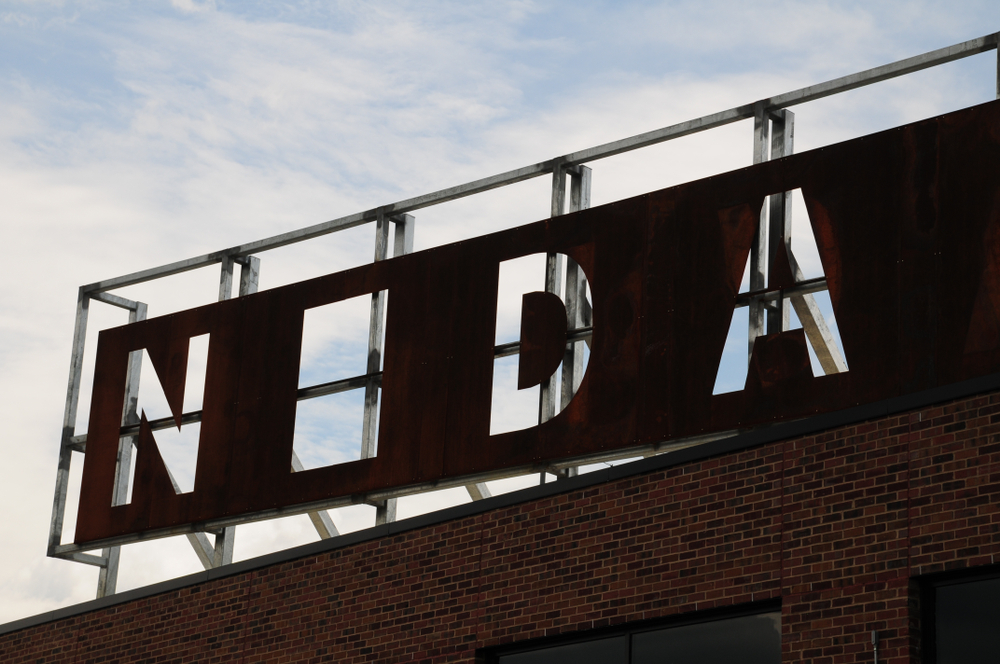 Beyond the Grave Haunted History Walking Tour
If you like history with a dash of fright, the Beyond the Grave Haunted History Walking Tour is the right place for you – it's one of the most fun things to do in Charlotte! This 90-minute jaunt around town will take guests past some of the most iconic locations in Charlotte while spilling the beans about their most haunted history.
As you walk the dimly lit city streets, you'll learn about Revolutionary War battles and gain insights into the secrets of the city's biggest mansions, and the owners who called (or still call) them home. Visitors will be introduced to ghosts who haunt theatres and hospitals, and you may even meet a famous ghost or two.
Destinations along the tour include the first public hospital in the state, Dunhill Hotel, and Old Settlers Cemetery. Ticket prices vary, and tours sell out quickly, so best to visit their website and reserve ahead of time, so you don't miss a spooky night out in Charlotte!
METALmorphosis
The coolest thing to do in Charlotte is definitely METALmorphosis, located at the Whitehall Corporate Center on the south side of Charlotte. This giant metal sculpture featuring a moving head at the center of the fountain is known as one of the Seven Wonders of Charlotte and is an impressive piece of art that is not to be missed.
Czech sculptor David Cerney designed and built this impressive outdoor art piece, that includes choreographed movement influenced by the water at the base. The different pieces of the head rotate at different angles until finally forming a human face – very cool to see!
This attraction is free and open to the public at all times. This would be a great place to visit right before lunch, so you can stop over to Siam Garden Thai restaurant or Queen City Tea Bar, located right around the corner, to make the most of your time in the neighborhood.
Discovery Place Museum
When traveling as a family in Charlotte, there is no better place to visit than Discovery Place Museum, one of the most fun things to do in Charlotte with kids. This is a top spot to enjoy, especially if you are visiting with kiddos who love science and nature – you can't go wrong here!
Discovery Place is divided into two sections: Science and Nature. At Discovery Place: Science, explore an exhibit on artificial intelligence, take a walk through an indoor rainforest, and check out the Thinker Space to turn your inventions into reality! In the nature area, kids can explore nature through outdoor play at Fort Wild, and meet crawly creatures at Insect Alley.
The museum is open Friday through Monday from 9:30 AM to 4:30 PM. Ticket prices vary and can be purchased online or at the door. Enjoy a family fun day learning together at Discovery Place Museum!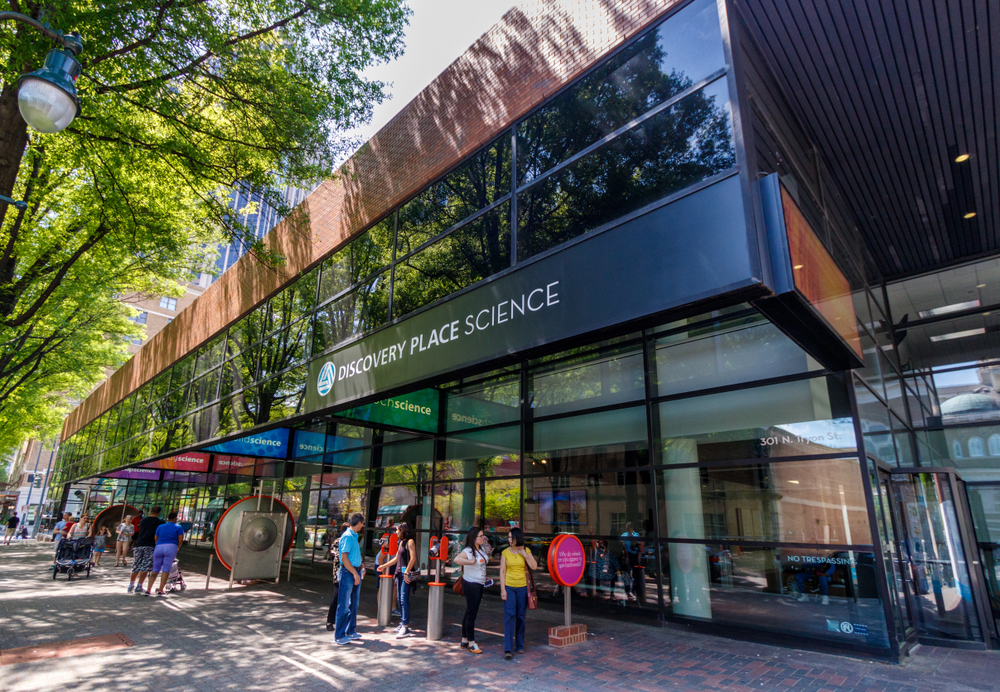 Middle C Jazz Club
For one of the best things to do in Uptown Charlotte, check out the Middle C Jazz Club. Enjoy some of the best jazz in the south while sipping on delicious house-made cocktails. This is sure to be an evening that won't disappoint!
With an ever-changing lineup of jazz acts to appeal to the jazz aficionado or the general music lover, you will always see something new on a visit to the Middle C Jazz Club. They aim to introduce audiences to different subgenres under the jazz umbrella, featuring artists that specialize in smooth jazz, R&B, funk, and contemporary jazz. Check their website to see who will be performing during your stay in Charlotte, so you can make sure to reserve your seat!
Middle C also offers outstanding cocktails to enjoy during the performance, with each being named after and inspired by famous jazz clubs from around the world. Check out The Tram, named after Tramjazz in Rome, or The Constellation, named for Constellation in Chicago.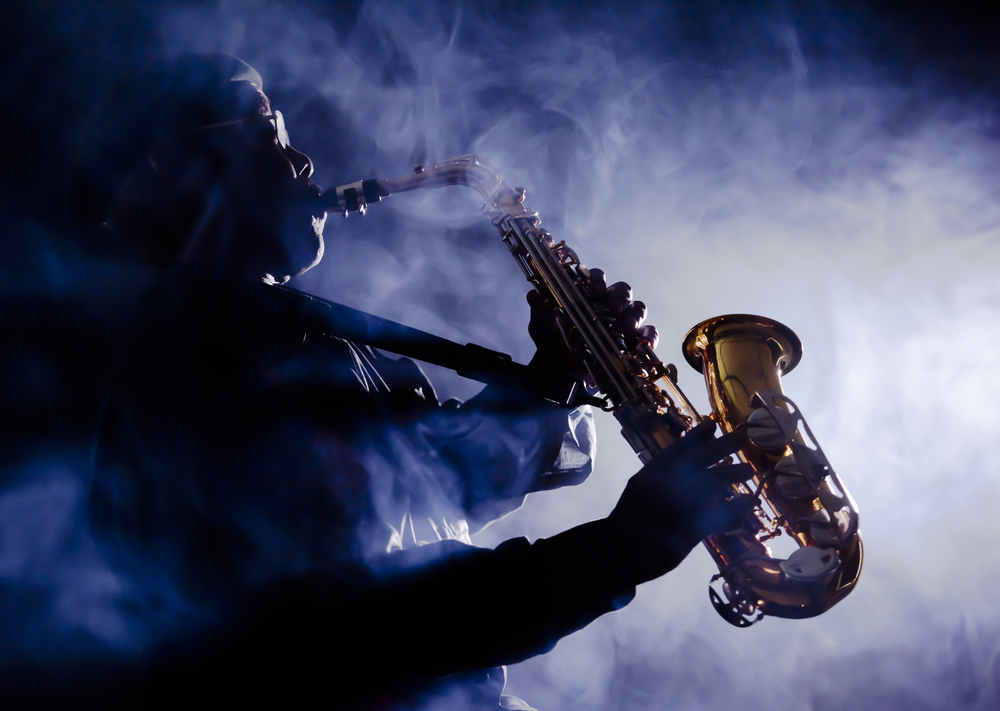 Feast Food Tours
To experience all the culinary delights specific to a variety of neighborhoods in the area, Feast Food Tours is one of the tastiest Charlotte attractions. Pick your community, and discover the best food on offer in that area. There is sure to be plenty to delight your palate when you Feast!
Feast Food Tours serves the following neighborhoods in Charlotte: Uptown, NoDa, Plaza Midwood, Dilworth, and South End. Once you've decided which neighborhood you're going to explore, you are afforded the opportunity to try the very best dishes from a variety of restaurants in that area, walking from restaurant to restaurant. Can't decide which neighborhood to choose? Book a tour in a different area for multiple nights!
Feast Food Tours also offers workshops for those who want to work behind the oven with the best chefs in Charlotte. Make sure to check their websites as these experiences change frequently but these are truly some of the best restaurants in Charlotte!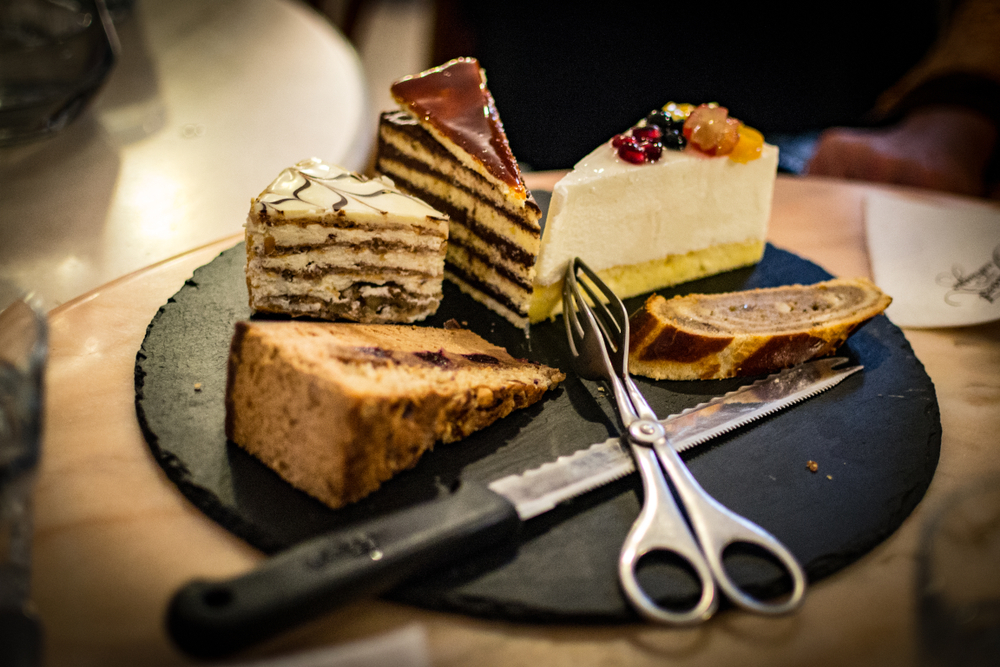 Whitewater Center
The best outdoor activities in Charlotte can be found at Whitewater Center, a must-do for outdoor thrill-seekers visiting the area.
Whitewater Center offers a variety of activities for all kinds of visitors. Whether you're after adventure or a relaxing afternoon in nature, there is a perfect activity at Whitewater Center for you. Just like the name implies, whitewater rafting is the central activity here – guests can experience a trip down the largest manmade whitewater river with a guide. For a more relaxing journey on the water, try the flatwater kayaking trip, which is a great way to explore the local wildlife.
Other popular activities include ziplines and ropes courses, outdoor yoga, rock climbing, mountain biking, hiking, and more! There is no shortage of activities to suit everyone in your travel group. Guests can purchase a variety of all-access passes to experience multiple attractions and events over a designated number of days, or single activity passes if you have one destination in mind. Check their website for pricing and availability. No matter what you choose, you're sure to have an exhilarating outdoor day at Whitewater Center!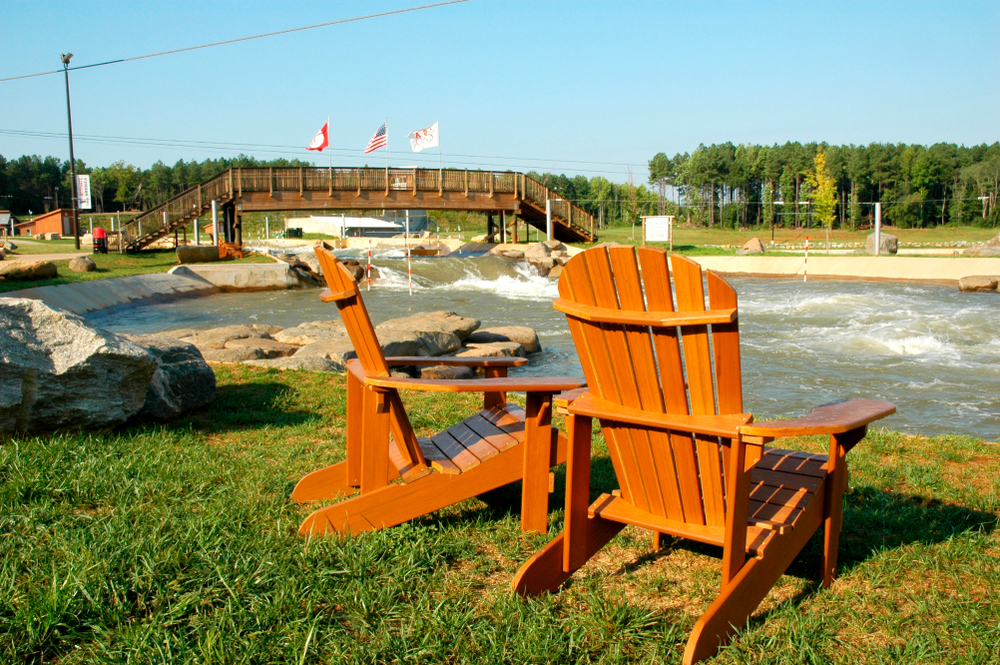 Levine Museum of the New South
Thirty years ago the Levine Museum of the New South was founded with the mission to tell inclusive stories about all Southerners. The stories would present the difficult issues we face as a society today with important historical context from multiple perspectives. A visit to this museum is a step back in time that fosters empathy and understanding for all people who call this corner of the world home.
The museum features exhibits that dive into Charlotte's post-Civil War history, and also explores the neighborhoods around the city that have evolved over time. The main feature of the museum is the Cotton Fields to Skyscrapers exhibit, which employs a variety of storytelling techniques from artifacts to video to tell the story of a developing Charlotte. There are many interactive features within the exhibit including a visit to a one room tenant farm house, and sitting at a lunch counter to hear personal accounts from local sit-in leaders.
Other rotating exhibits have included Lumbee Indians: A People and A Place, It Happened Here: Lynching and Rememberance, and Brooklyn: Once a City Within a City.
With an ever-changing array of exhibits and stories to tell, make sure to check their calendar ahead of time to see what is on display during your visit. The museum is open Friday through Monday, with times and admission prices varying. Puchase tickets online ahead of time to secure your spot!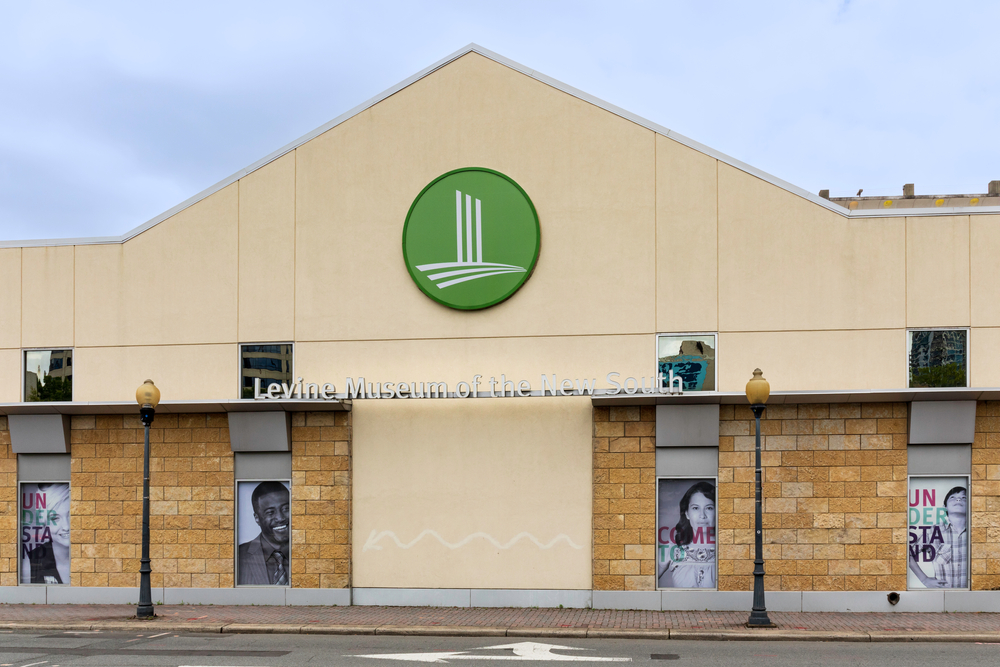 Wing Haven Gardens and Bird Sanctuary
Celebrating two extraordinary gardeners from Charlotte, Wing Haven Gardens and Bird Sanctuary is one of the most peaceful outdoor areas in the region. Many years ago two women named Elizabeth turned Ridgewood Avenue in Charlotte into the southern garden oasis. Today, the property of Elizabeth and Edwin Clarkson serves as the home of Wing Haven Gardens and Bird Sanctuary, along with the nearby Elizabeth Lawrence House and Garden, to preserve and honor these two women's legacy.
When visiting guests are invited to explore Wing Haven Gardens, the Elizabeth Lawrence House, and SEED Wildlife and Children's Garden. At Wing Haven, the garden was designed with birds in mind, so be prepared to spot a few! The gardens also feature fresh herbs and winding paths through a woodland area. The Elizabeth Lawrence House treats guests to a "vibrant and dynamic" residential garden. Elizabeth Lawrence was named one of the top 25 gardeners of all-time, so a visit here is a chance to celebrate her work.
The gardens are open Wednesday through Saturday from 10:00 AM to 5:00 PM. Tickets are $10 for ages 10 and up. Children below the age of 10 are admitted for free. Make a stop at Wing Haven Gardens and enjoy some of the most beautiful residential landscapes that Charlotte has to offer.
Billy Graham Library
To discover the life and legacy of one of America's most popular pastors, the Billy Graham Library is the place to be. Here, visitors can learn about Graham's life from boyhood to spiritual leader. Situated on a picturesque landscape only miles from where Billy Graham grew up, a visit to the Billy Graham Library is one of the most interesting things to do in Charlotte.
The central exhibit at the Billy Graham Library is A Journey of Faith, which profiles Billy Graham's life through photos, videos, memorabilia, and interactive attractions so guests can fully immerse themselves in Graham's life's work. Vistors can also tour the Graham Family Homestead, Billy Graham's childhood home. The home has been lovingly restored to reflect life at the time the Graham family lived there, featuring original furnishings and appliances.
Other onsite attractions include Ruth's Attic Bookstore, The Graham Brothers Dairy Bar, and The Memorial Prayer Garden. The library is open Monday through Saturday from 9:30 AM to 5:00 PM, and all admission is free.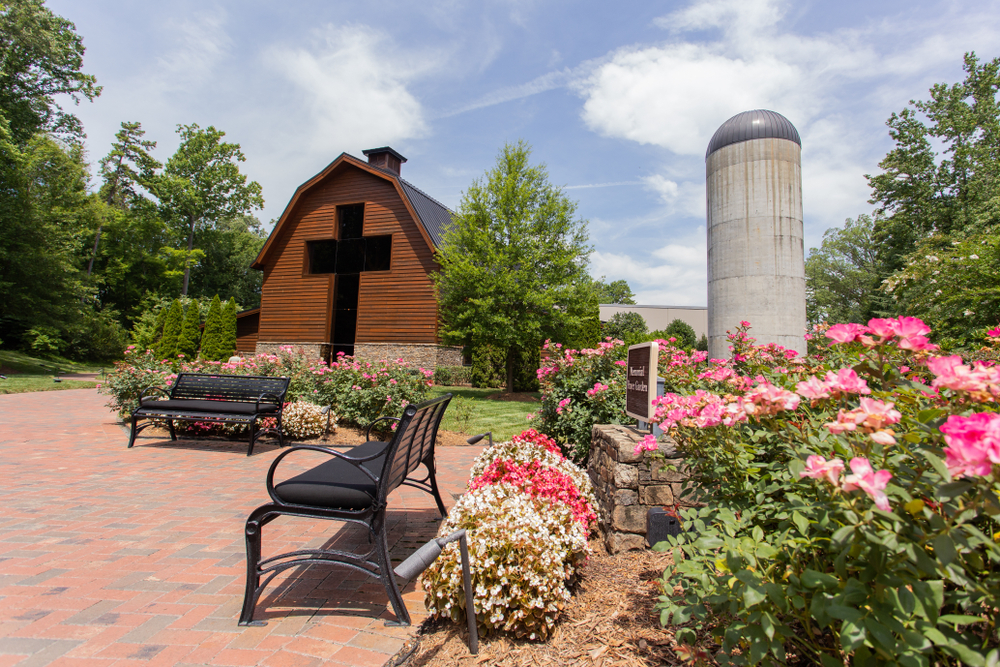 Charlotte has a little bit of everything to cater to everyone, making this the perfect destination to travel to with the whole family. There is an exciting adventure around every corner! With so many different kinds of activities in close proximity to each other, it's easy to try everything Charlotte has to offer. Because there is such a diverse list of things to do in Charlotte, you're sure to find the perfect activity for you (and everyone else you're visiting with)!
Grab your favorite travel buddies and come try something new in Charlotte!