There are so many amazing weekend getaways in North Carolina! There will be no shortage of fun in this Southern state. From nature escapes to city explorations to unlimited family fun, there is something for every type of traveler.
If you live in North Carolina, you are lucky to have something to fill each and every weekend with great memories. If you are road tripping through or only staying for a short while, you need to check out this list of weekend trips in North Carolina.
15 Fabulous Weekend Getaways In North Carolina
Explore Hip Asheville
Asheville is one of the most popular destinations in North Carolina. This hip and lively city has so much to offer for a weekend getaway, but you could easily stay longer if you really want to see all the sights. The city is surrounded by the Blue Ridge Mountains, helping to perfectly combine nature and city activities.
Asheville is known for its art scene and there are many local galleries to explore downtown. You can also visit some of the art museums, including the Folk Art Center or the Asheville Art Museum. Foodies will also love a trip to Asheville since there are many great restaurants and breweries. If you want to get out of town, there are a ton of hiking trails as well as the French Broad River where you can go tubing or fishing.
Asheville is truly one of the best Mountain Towns In North Carolina!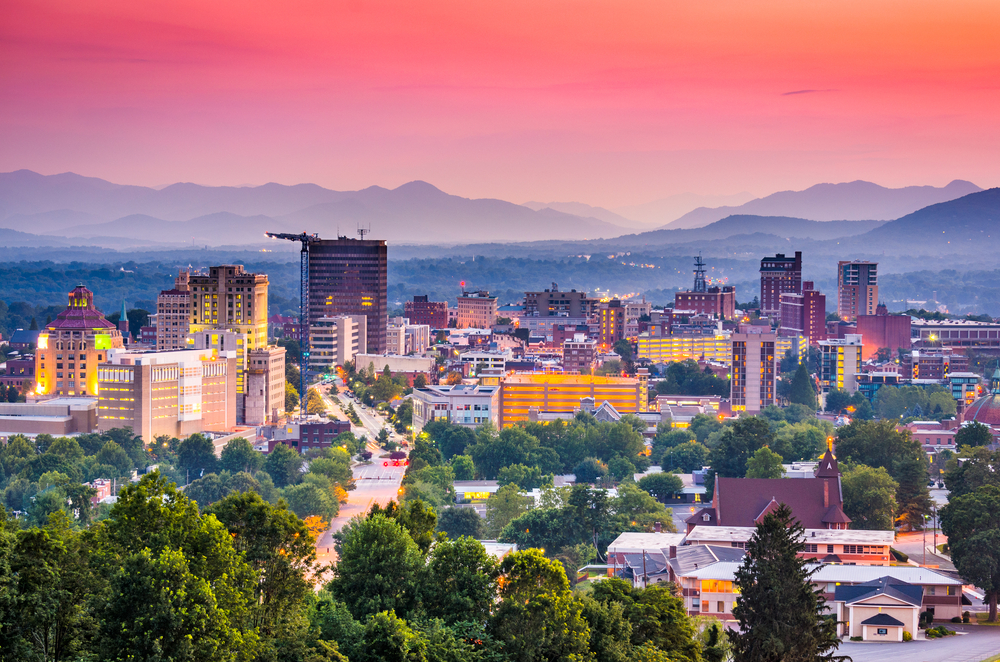 Take a Blue Ridge Parkway Road Trip
Driving the iconic Blue Ridge Parkway can be done on a weekend or a longer road trip depending on how many stops you make along the way and how far you go. The parkway is 469 miles long, most of which is in Virginia, but the southern end is found in North Carolina. This road trip is best done in the fall when the foliage is on fire, but it is a breath-taking drive any time of the year.
Start your trip at the Blue Ridge Parkway Visitor Center near Asheville then head north. As you drive, you will be compelled to make stops at pretty waterfalls, giant mountains, and cute, small towns. There is a picture-perfect place around every bend in the road.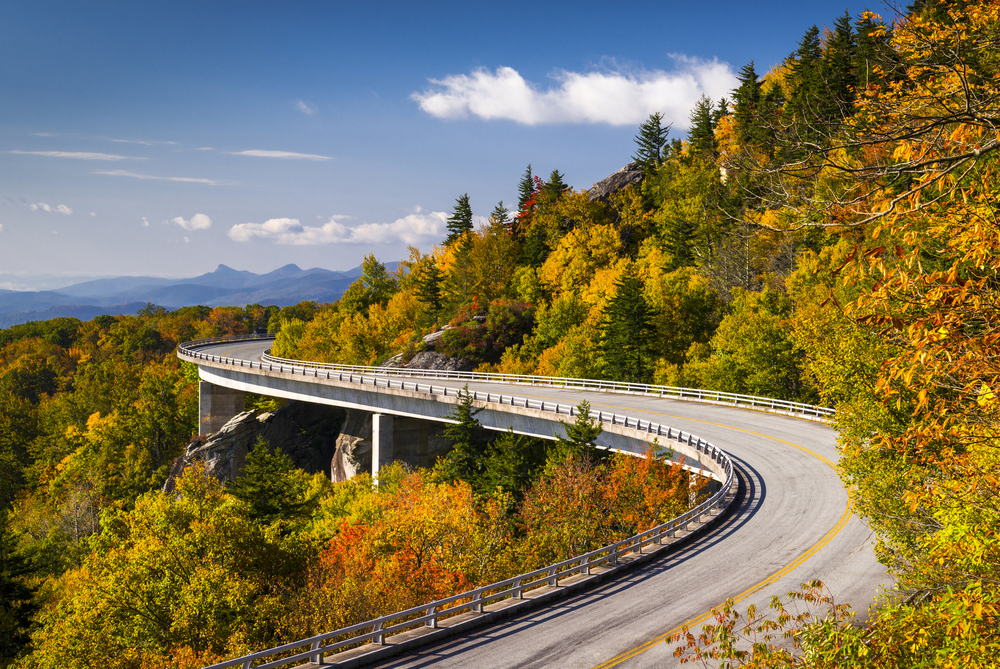 Camp in Cape Hatteras National Seashore
Head to the coast and the wonderful Cape Hatteras National Seashore. Found on a strip of land in the ocean, you will feel as if you are on island time. If you want beaches to be part of your North Carolina weekend getaway, then this is the area for you. There are plenty of campgrounds here to spend the night close to beaches and salt marshes.
Spend your weekend here sunbathing on the beach, kayaking in the sheltered water, and climbing the quintessential Cape Hatteras Lighthouse. There are also great opportunities to spot wildlife on the cape. You might catch a glimpse of sea turtles, seals, and a variety of seabirds.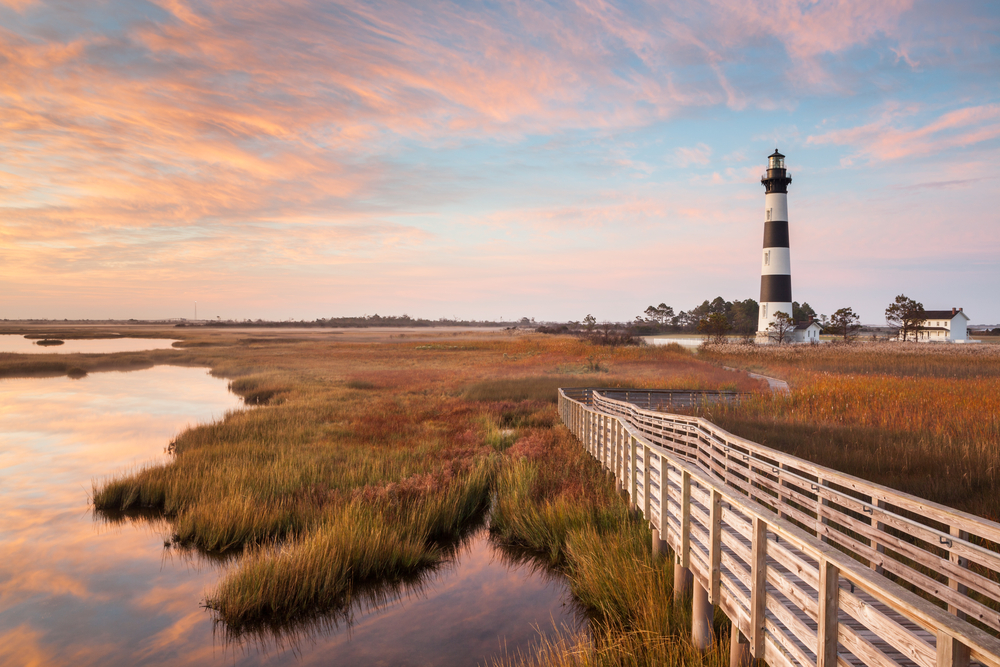 Soak in the Sun on an Outer Banks Getaway
Cape Hatteras is part of the beautiful and famous Outer Banks. You could easily spend an entire weekend or longer exploring this stretch of over one hundred miles of shoreline.
You can choose to stay at a romantic and luxurious resort or camp at a family-friendly campground. The Outer Banks is a great place in North Carolina to visit if you love fishing, photography, or bird watching. There are also many historic sites and museums.
Another interesting thing about the Outer Banks is the Corolla Wild Horses that make this place their home. These majestic and free creatures are the descendants of horses that belonged to Spanish explorers. For the best chance of spotting the horses head to the northernmost beaches of the Outer Banks.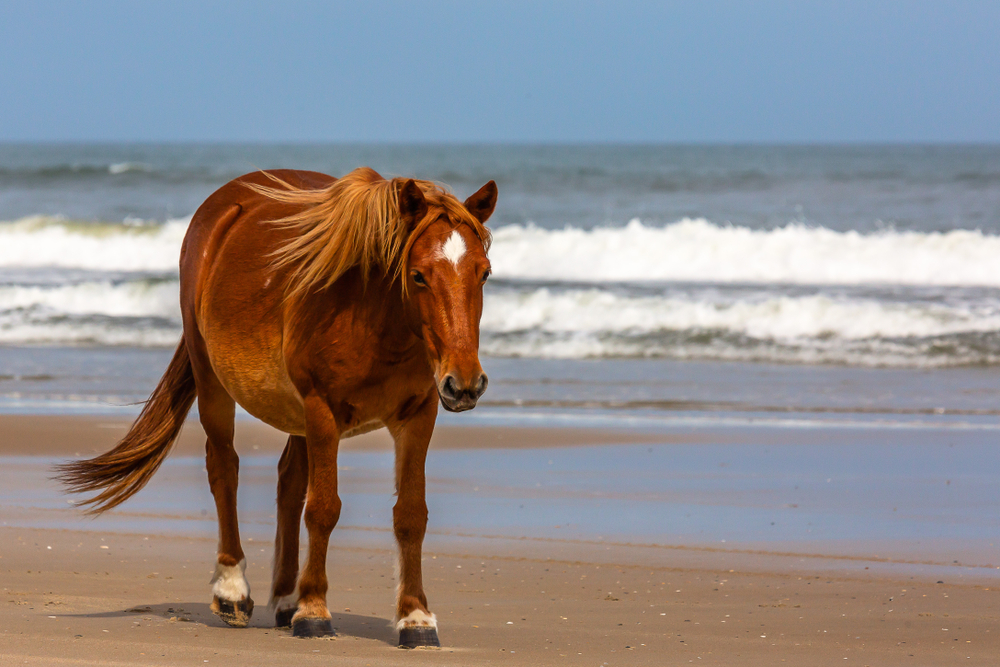 Go Hiking at Linville Gorge
The Linville Gorge Wilderness is a gorgeous, rugged landscape with hiking trails that lead to sweeping panoramic views dotted with green mountaintops. Far down below, the Linville River forms the rocky gorge, showing the extreme power of erosion.
The gorge is found within the larger Pisgah National Forest. This is a great place to camp, hike, or fish. There are also lakes and rivers to go boating, tubing, or swimming. If you are feeling adventurous, you can head underground at the Linville Caverns. Rock climbing and rappelling will also get your heart pumping.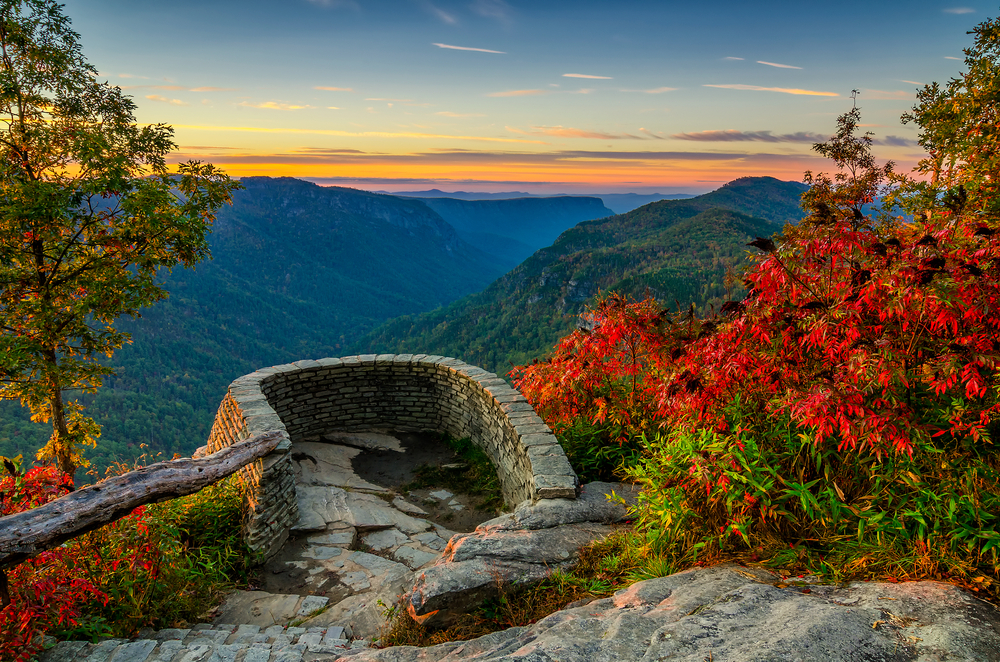 Become One With Nature During a Treehouse Getaway
The Sugar Creek Treehouse is one of the best Airbnbs in North Carolina perfect for anyone who wants to escape from the city and unwind among the trees. This large home is found in Green Mountain and can fit up to six guests. Built onto a hillside overlooking a scenic mountain stream, this location could not get any better. You and your family or friends will feel as if you have stepped into a fairy tale.
This treehouse is very eco-friendly and takes its environmental impact seriously. This only helps to make it more of a destination for nature lovers. This treehouse has a perfectly rustic interior. Outside, you will find a hot tub and a hammock that add to the relaxation level. All around this property are rivers, mountains, and hiking trails. Alternatively, you will not be far from restaurants and shops.
Book Here: Airbnb.com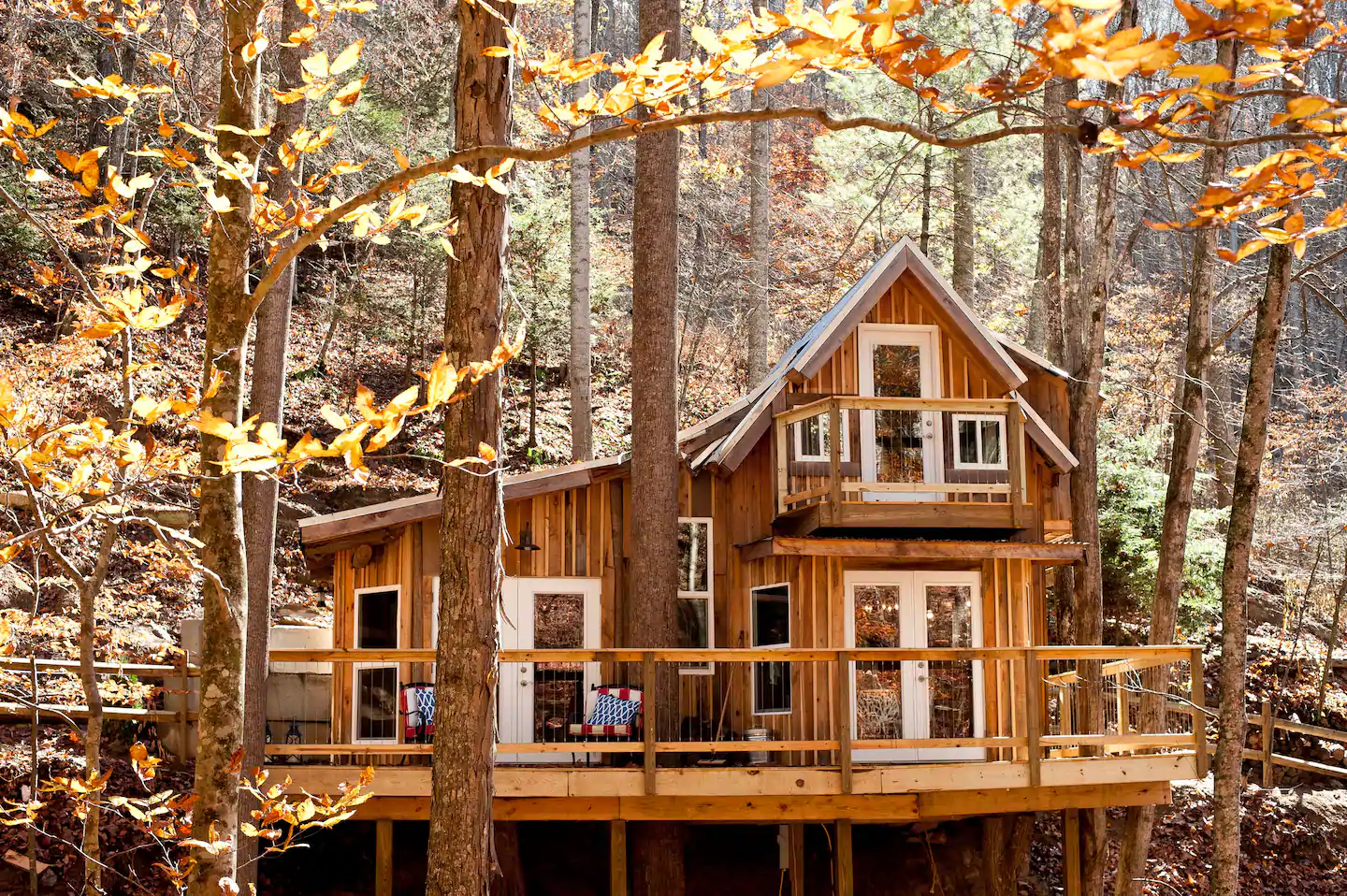 Admire Big City Lights in Charlotte
Charlotte is a big city near the border of South Carolina. This is one of the best weekend getaways in North Carolina for couples who would rather stick to city streets than hiking trails. This city offers amazing restaurants, tasty breweries, and pretty parks. Anyone into racing will want to go to the Charlotte Motor Speedway and the NASCAR Hall of Fame.
Make sure to check out our list of the best Breweries In North Carolina to find some of your favorite local craft beer.
If you want more adrenaline in your bloodstream, the Carowinds amusement park will give you the chance to enjoy the thrill of rollercoasters. In summer, head to the sister water park, Carolina Harbor. In the evening, stroll through Romare Bearden Park to watch the sunset and the skyline light up. Whether you are traveling as a family, with a group of friends, or as a couple, Charlotte has something fun to do.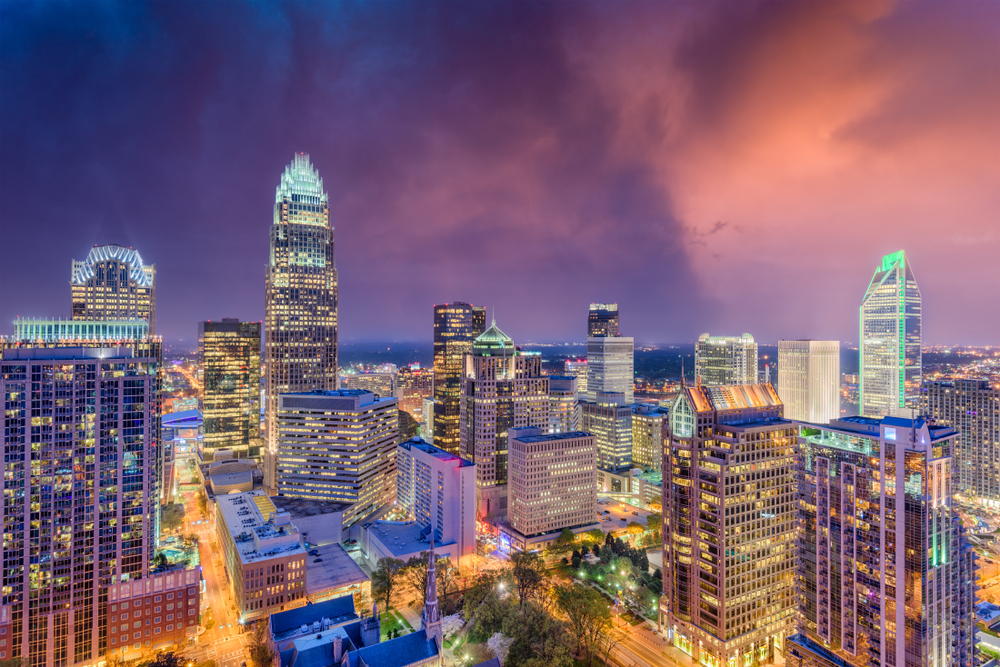 Take a Road Trip in Search of Waterfalls
North Carolina has so many stunning waterfalls it only makes sense to go on a road trip to see them all. While there are hundreds of waterfalls hidden throughout the state, we will suggest some of the best ones for your weekend getaway.
Linville Falls is found along the Blue Ridge Parkway and has many scenic lookouts. Crabtree Falls is also found off the famous road and involves a three-mile, scenic hike. Looking Glass Falls is in Pisgah National Forest but it could have been pulled out of Wonderland. It is easily accessible and has a small swimming hole. Moore Cove Falls is a North Carolina hidden gem despite being only about a mile from Looking Glass Falls. This pretty waterfall allows visitors to walk behind it.
Other noteworthy waterfalls in North Carolina include Cove Creek Falls, Sliding Rock, Dry Falls, and Upper Whitewater Falls, though the list could go on and on. If you have ever wanted to practice photographing waterfalls, then North Carolina should be your next destination.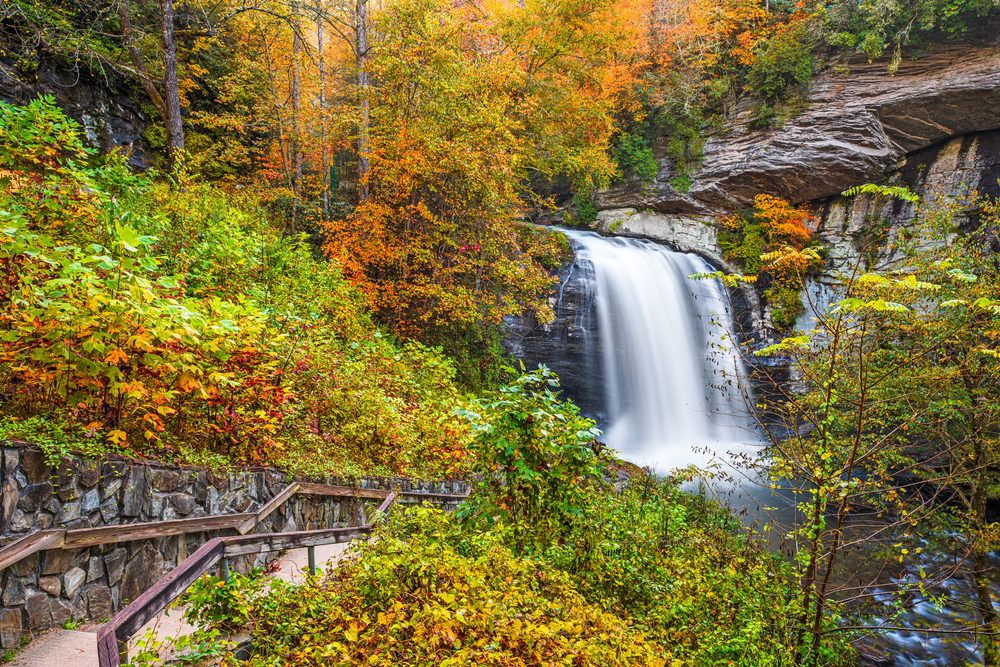 Relive History in Boone
Historic Boone, North Carolina, was named after the famous explorer Daniel Boone. This small town has a fun, outdoorsy spirit that will keep the whole family entertained. You can step back in time to the 1700s at the Living History Museum. There are historic cabins and demonstrations of skills settlers would have excelled at, such as weaving, blacksmithing, and candle making. You can also see the influence of the mining industry at the Foggy Mountain Gem Mine.
Another popular attraction in Boone is the Tweetsie Railroad, a Wild West-themed park where you can ride on old train. Other things to do in Boone include walking the peaceful Daniel Boone Native Gardens, finding organic produce at the Watauga County Farmer's Market, and hiking the North Carolina Daniel Boone Heritage Trail.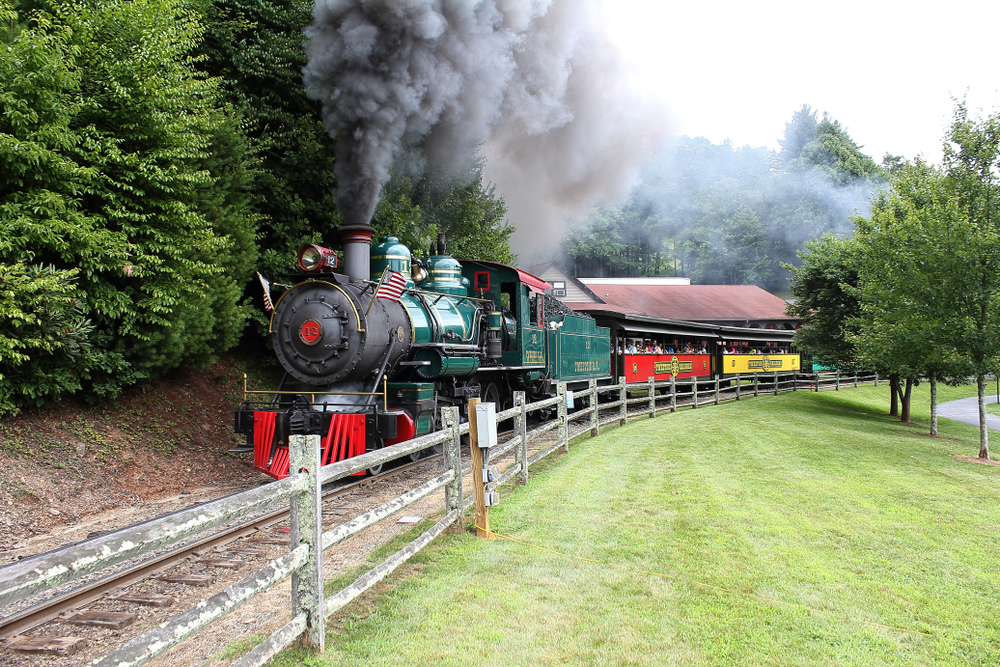 Have a Romantic Night Glamping
If a great time for you involves unique accommodations, nature seclusion, and spending time with your significant other, then you should rent The Overlook near Hendersonville. Make sure to check out all of the Best Things To Do In Hendersonville while you are at it.
This amazing Airbnb gives you the chance to snuggle up in peace while enjoying drop-dead gorgeous views. This dome structure looks like an alien aircraft nestled among the green trees.
As a glamping experience, this property provides the best of both worlds. On one hand, you will get the luxury of a comfy bed, heat or AC, a kitchenette, and an outdoor hot tub. On the more woodsy side, you will have a fire pit, an outdoor sitting area, and proximity to beautiful nature. Any nature-loving couple would agree this is one of the most unique and romantic North Carolina getaways.
Book Here: Airbnb.com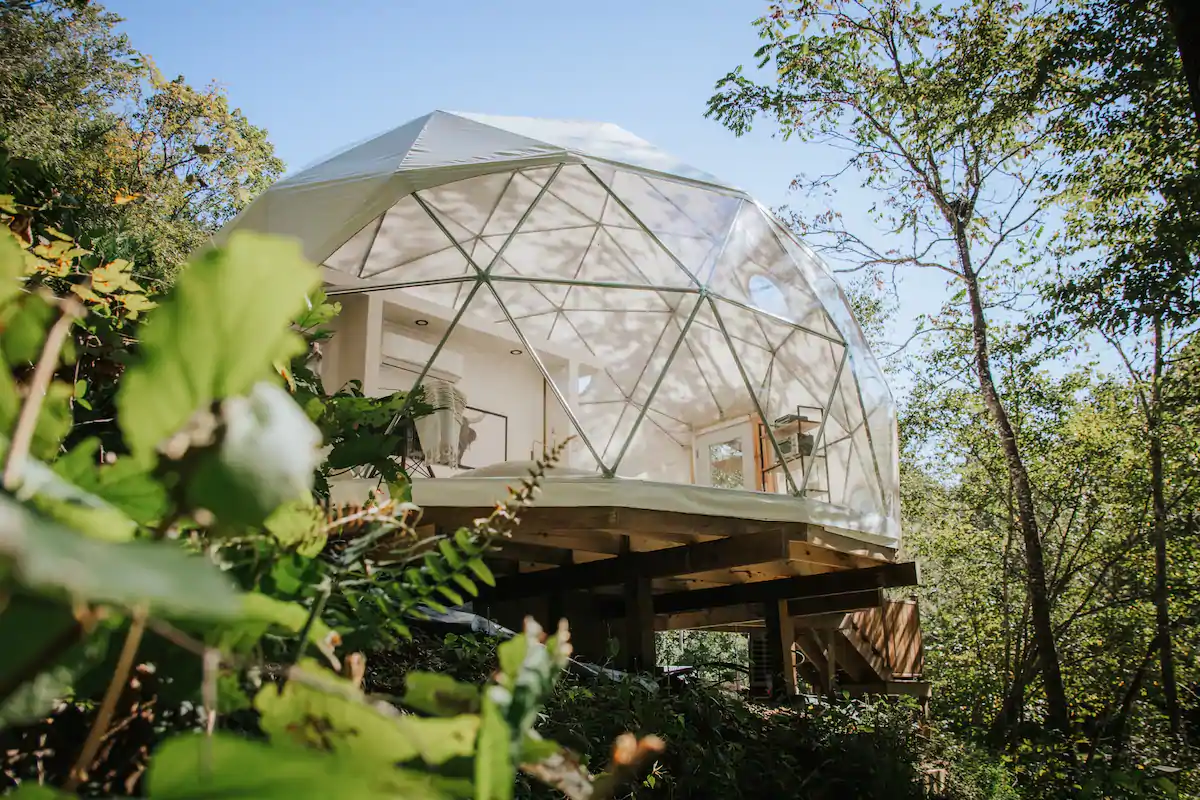 Become Awed by Nature in Chimney Rock State Park
If you love hikes that end with jaw-dropping views, then visiting Chimney Rock State Park should be added to your North Carolina bucket list. Chimney Rock is a 315-foot monolith that sticks out of the landscape like a thumb. From the tiptop, you receive amazing views of the Hickory Nut Gorge and Lake Lure. Though there is a fee for access to Chimney Rock, there are other trails in the park that are free and offer alternate views.
While in the park, make sure to find time to see Hickory Nut Falls, a 404-foot waterfall. Interestingly, this waterfall was featured at the end of the 1992 movie The Last of the Mohicans.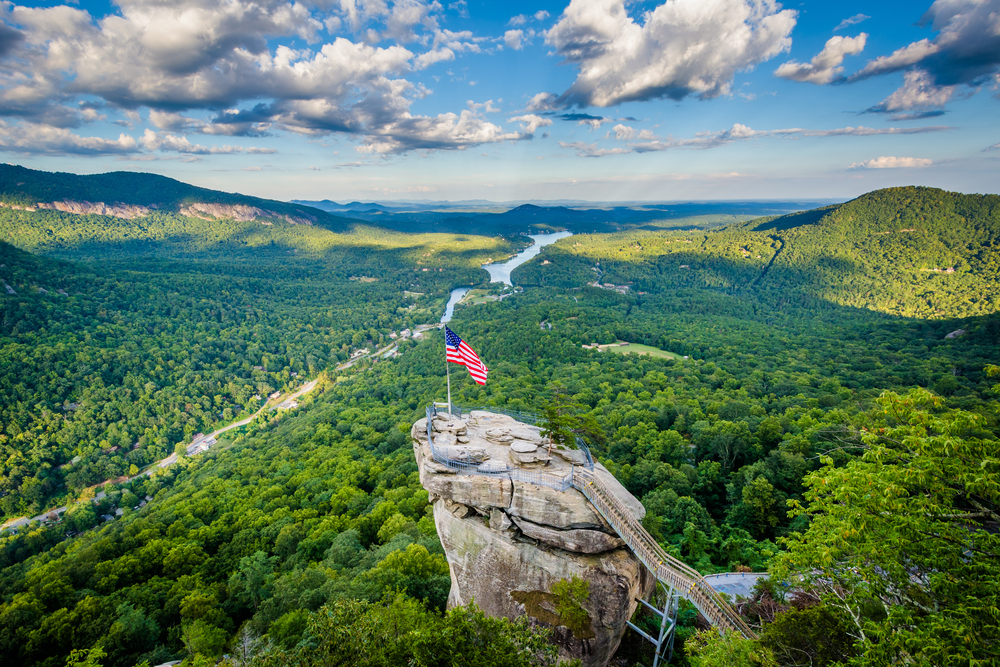 Museum Hop in Raleigh
Raleigh is the capital of North Carolina and is worth a weekend trip. There are an exceptional amount of museums in this city. Whether you are into history, science, or art, there is a museum or two for you to visit. The North Carolina Museum of Art and the Contemporary Art Museum of Raleigh have work from around the world. The exterior of the North Carolina Museum of Natural Sciences is easy to spot because of the large globe in front. Kids will love the Marbles Kids Museum with all of its fun, hands-on exhibits.
If you are a history buff, then you are really in for a treat. Along with the North Carolina Museum of History, there are many historic houses to tour. The City Cemetery dates to the end of the 18th century and has an area with the graves of the enslaved. The City of Raleigh Museum has a lot of interesting exhibits as well.
Even if you are not much of a museum-goer, Raleigh is still a city to check out. Pullen Park and the JC Raulston Arboretum will give you fresh air as you walk through landscaped beauty. Anyone with a sweet tooth will want to tour the Videri Chocolate Factory. There are also a ton of delicious places to eat in Raleigh.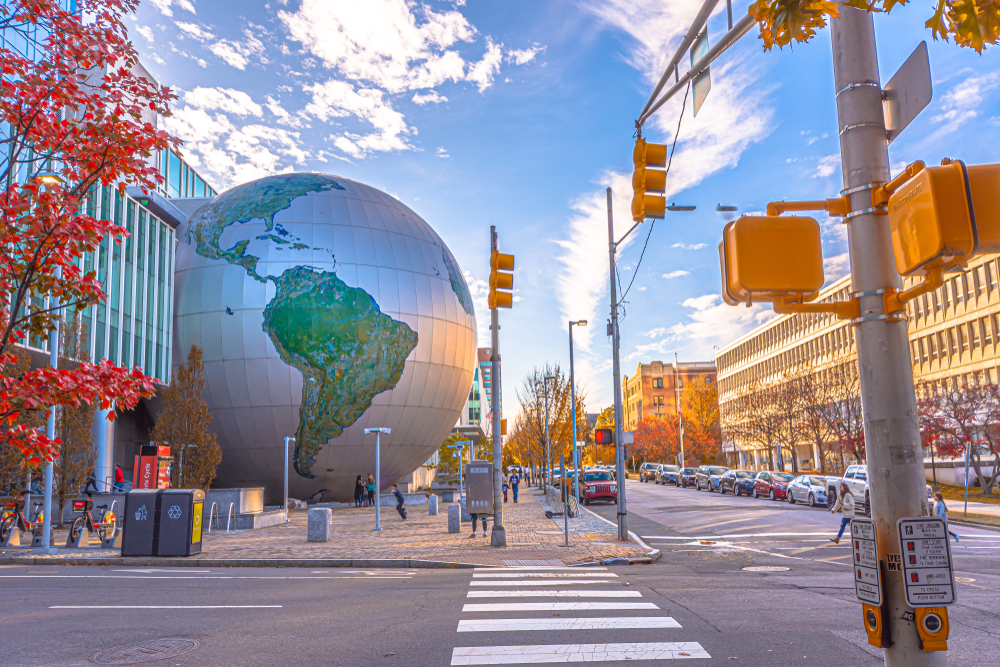 Enjoy a Wine Tasting
Did you know that North Carolina is home to the oldest cultivated grapevine in America? Today there are nearly 200 wineries throughout the state where you can enjoy a wine tasting. Many are found nestled in the mountains so you can sip with a view. If you feel like exploring many wines, spend your North Carolina weekend getaway on one of the many wine trails. This will give you the chance to taste test at many wineries.
One of the best wine trails is in the Yadkin Valley. There are over forty vineyards and wineries in this area for you and your friends and family to peruse. While there are many award-winning wineries in the region, there are also some craft breweries if you want to mix it up.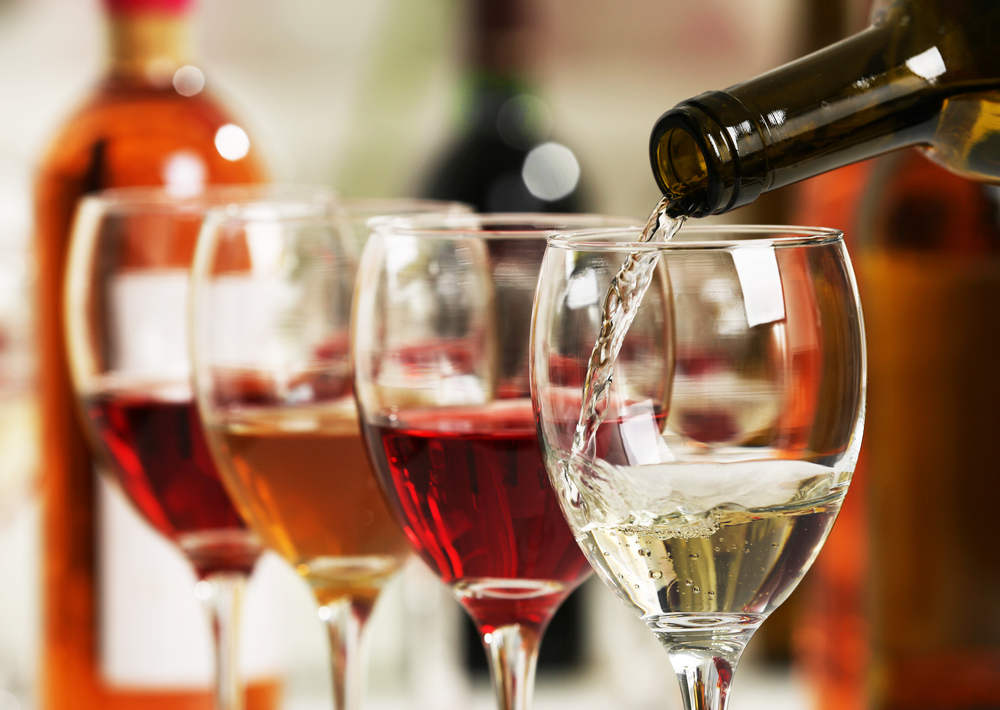 Have an Authentic Farmhouse Experience
If you a looking for a really unique weekend getaway in North Carolina then book a stay at the Jehovah Raah Farm. Up to four guests can stay in the quaint 1910 Shepherd's Croft cottage and enjoy experiencing farm life. When you stay here, you can choose the amount of farm chores you take part in. Whether you want to get your hands dirty or just watch how the farm is run, you will have a good time.
This mountain farm has an assortment of animals, including sheep, turkey, highland cows, guinea fowl, alpacas, and goats. If you have kids that love to get hands on with animals, then this is a great place to make memories. You can also learn to weave a rug while you are here. A loom is provided so you can test out your pioneer skills.
Book Here: Airbnb.com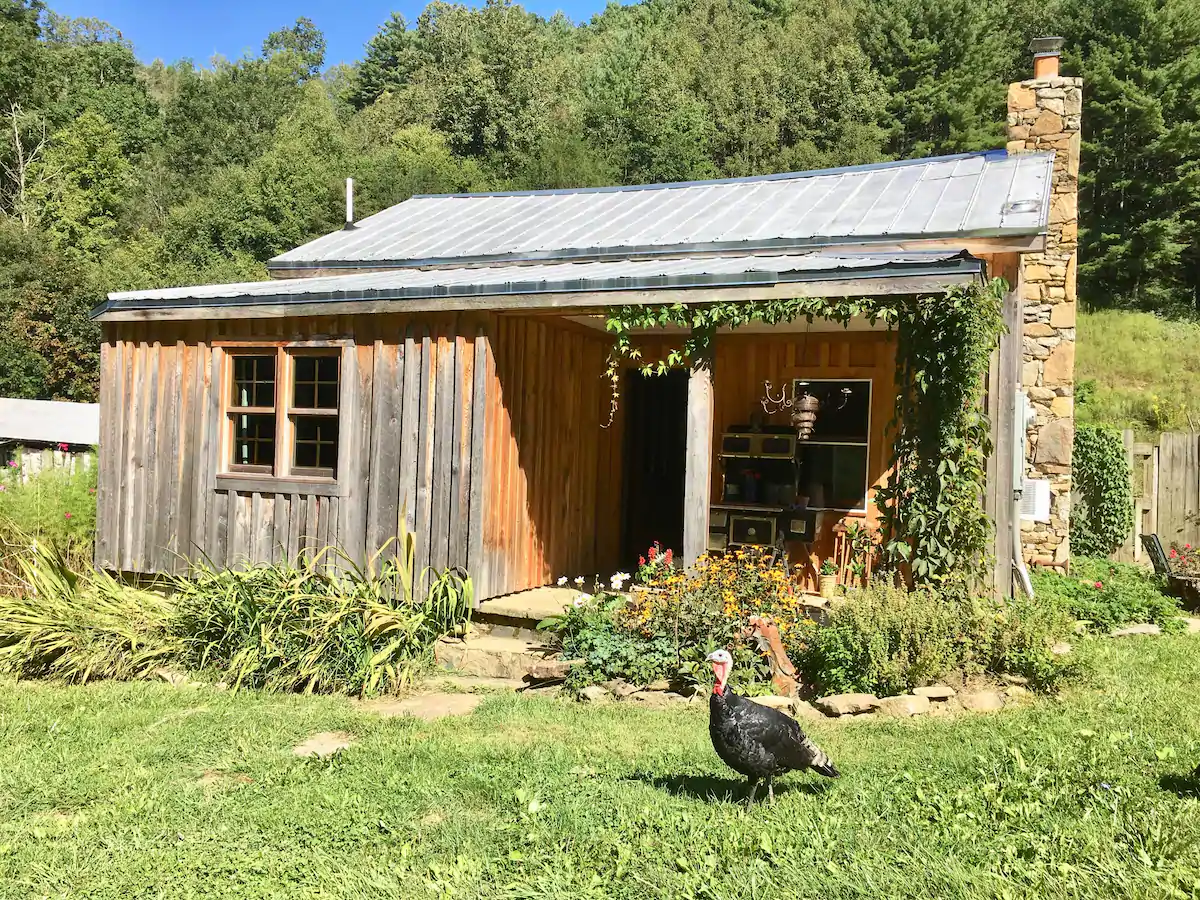 Summit Grandfather Mountain
Grandfather Mountain has a couple of the most popular peaks in North Carolina for hikers. This is a more difficult hike, but if you are up for the challenge, it is so worth it in the end. The trail is just over four miles out and back and does involve using ladders, ropes, and rock stairs. Make sure to wear good hiking boots and be safe on your journey.
If you are not an experienced hiker, there are easier trails and other fun things to do in the region. The Mile High Swinging Bridge is a highlight for many tourists. If you are not afraid of heights, walk across this 228-foot long suspension bridge which hangs over an 80-foot drop. There is now an elevator to help with accessibility. The Nature Museum is also a great place to visit.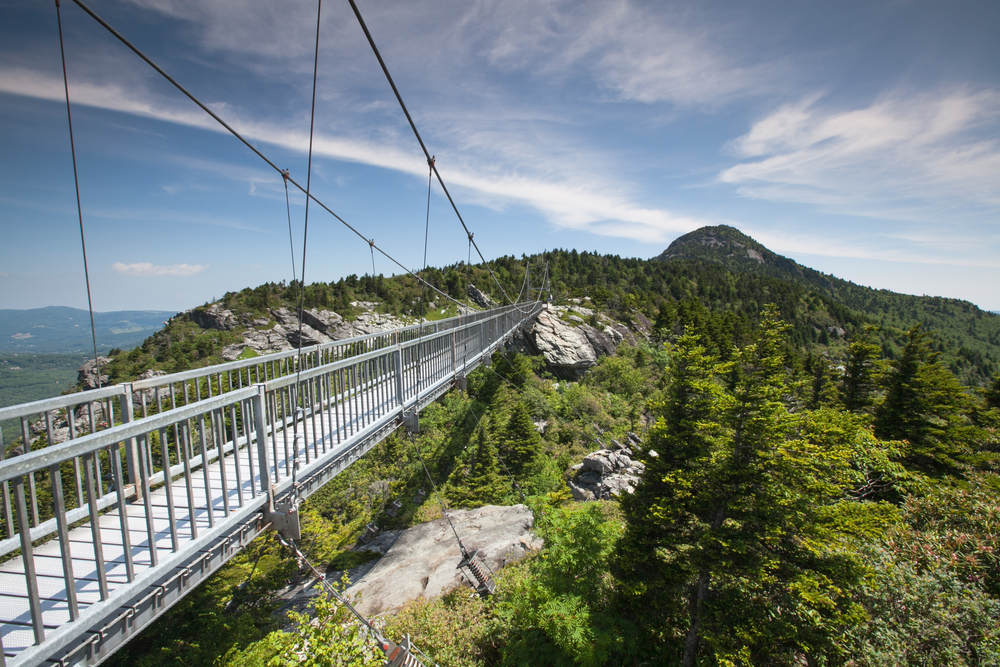 At the end of the day, North Carolina has so many fun and beautiful things to do and see. You could easily spend months exploring this state, but if you only have time for a weekend getaway in North Carolina, you will not be disappointed. From spellbinding natural landscapes to lively and historic cities, North Carolina has it all!