If you're traveling deep into the heart of Dixie, you must check out our list of Best Things To Do In Birmingham Alabama! Whether you're interested in the history of the civil rights movement or going on a food tour, you can do it all in Birmingham.
Not only is Birmingham significant historically, it also made it on our list of 14 Prettiest Cities in the South, USA, so perhaps you would just enjoy visiting and site seeing the old city of Birmingham.
From walking trails to ghost tours, great views to great food, Birmingham tourist attractions vary in taste and type, so there will be no boredom in this city!
We have places to go in Birmingham on this list, and a couple of places to visit near Birmingham for those who want to really go out into the glorious Alabama nature and explore!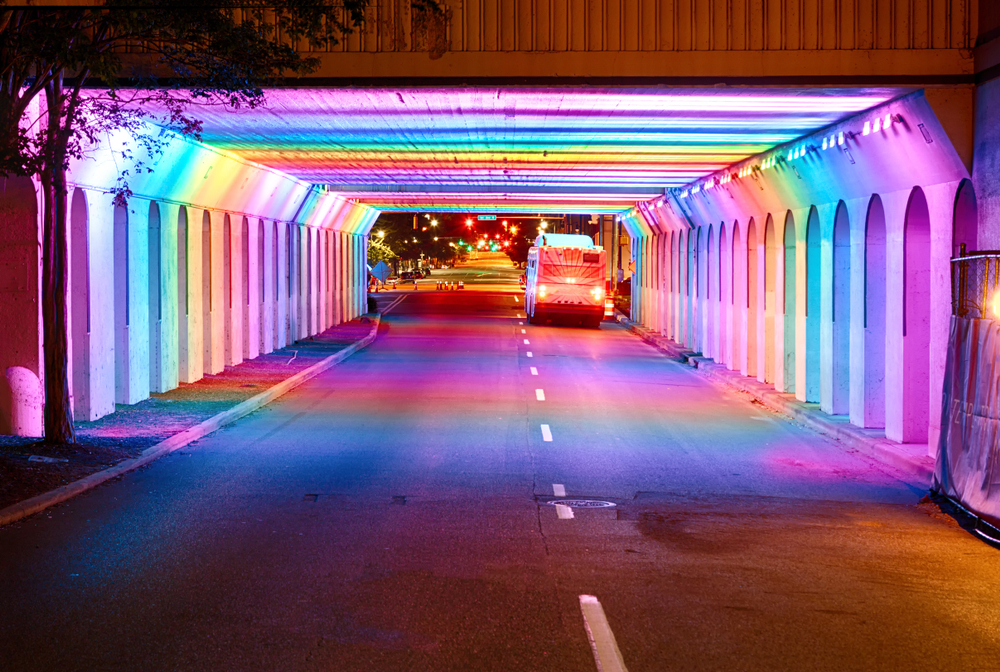 15 Best Things To Do In Birmingham, Alabama You Shouldn't Miss
Birmingham Civil Rights Institute
Of all the places to visit in Birmingham, probably the very best known is the Birmingham Civil Rights Institute.
And for good reason, it is one of the best places to visit while you're there for numerous reasons.
It reminds us of our horrific past which, while heart breaking, is crucial to making sure history does not repeat itself. If Americans forget their history, they will fall into the same pitfalls of cruelty they did before.
Not only does it remind each person of the shortcomings of their ancestors, but there is also so much hope and encouragement there too.
The Birmingham Civil Rights Institute is a place which reminds us and educates us about the African American people who helped make Alabama what it is, and not only that, but those who were brave enough to invision and pursue a world free of the cruel treatment and segregation that they endured.
If you are interested in more Black History, check out our article 16 Interesting Black History Sites in the South, USA!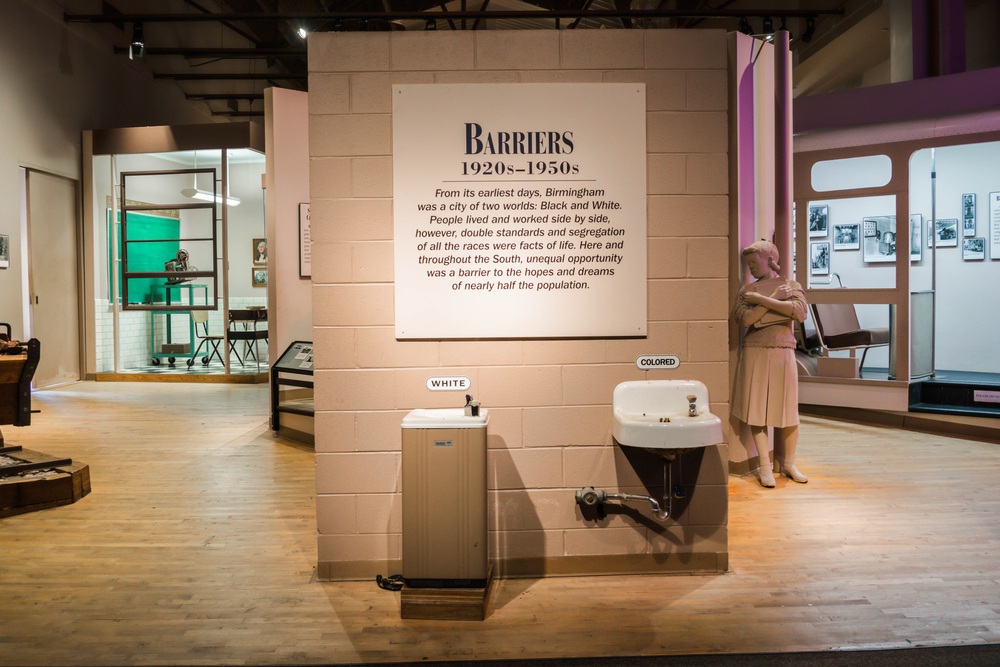 Civil Rights Bus Tour
The Civil Rights Tour is a very important Birmingham attraction, and it goes hand in hand with the Civil Rights Institute (and since the tour begins right by the Birmingham Civil Rights Institute, you can do both, one after another!)
The tour will try and hit all the most significant Civil Rights associated locations, including the place where the Children's March of 1963 took place, Dynamite Hill, various churches and houses of importance, and more!
This is a fantastic way to learn more about the history of Birmingham and the African Americans who lived there, especially if you don't know where to start.
Book here: Civil Rights Tour
Birmingham Museum of Art
Here's to the artists and art enthusiasts out there!
If you're in the area, don't miss the Birmingham Museum of Art. A fantastic Birmingham tourist attraction for individuals or the whole family.
There are three stories worth of art and exhibits to explore, and a huge collection of Asian art. In addition to that, they have African art and Native American art to examine.
Whether you favor an eclectic style of art, or perhaps Wedgwood pottery, this museum has a lot to offer!
New to art, or a seasoned critic, there is much for you to see and learn here, and it is well worth your time!
Make sure to check out our list of the best cities and small towns in Alabama for inspiration on where to visit next!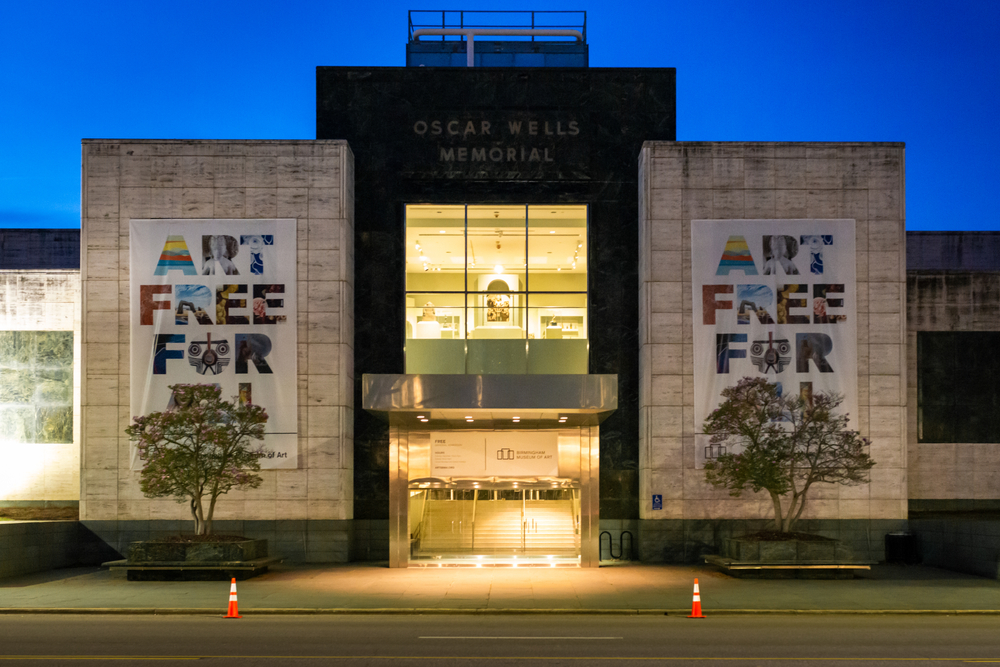 Go on a Food Tour
There are some great options for food tours in Birmingham! Whether you want a brunch food tour or a food tour that offers variety–from an Irish pub to a southern eatery–there are plenty of options to satisfy you palette.
While there are various taste tour companies you can choose from based on your preferences, a good place to start is Eat, Drink, and Ride Food Tour. This will take you by the best 4 to 5 local spots that most visitors miss!
If that tour doesn't suit your fancy, there are several others to choose from! At Birmingham Taste Tours, you will not only will you get the chance to try an array of cuisines, you also get the opportunity to speak with the chefs, farmers, staff, and artisans who make it all happen.
This is such a fun thing to do in Birmingham, you won't regret the culinary adventure!
Book here: Eat, Drink, and Ride Food Tour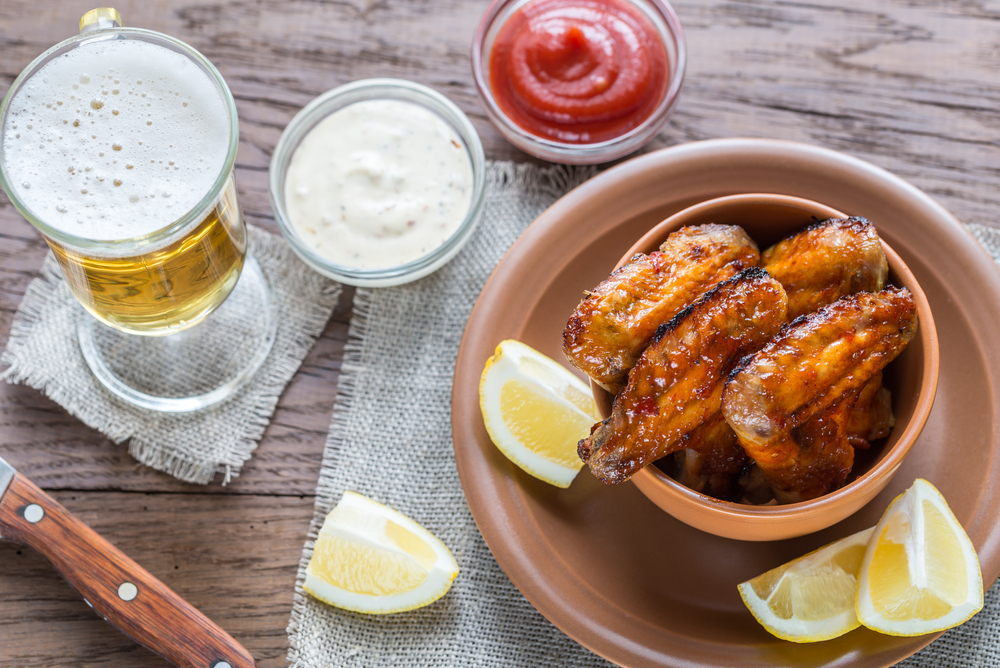 Walk the Vulcan Trail
If you'd like to get out of the big city and explore nature, check out one of the outdoor activities in Birmingham, Vulcan Trail. This trail in located in Vulcan Park and is a lovely forest path which runs for four miles.
Whether you prefer running, walking, biking, or frolicking, this trail is perfect! The crushed gravel makes for easy travel and a clear path.
In addition, the path is only a portion of the Red Rock Trail System, so if you are looking for longer hiking and more nature, be sure to check that out!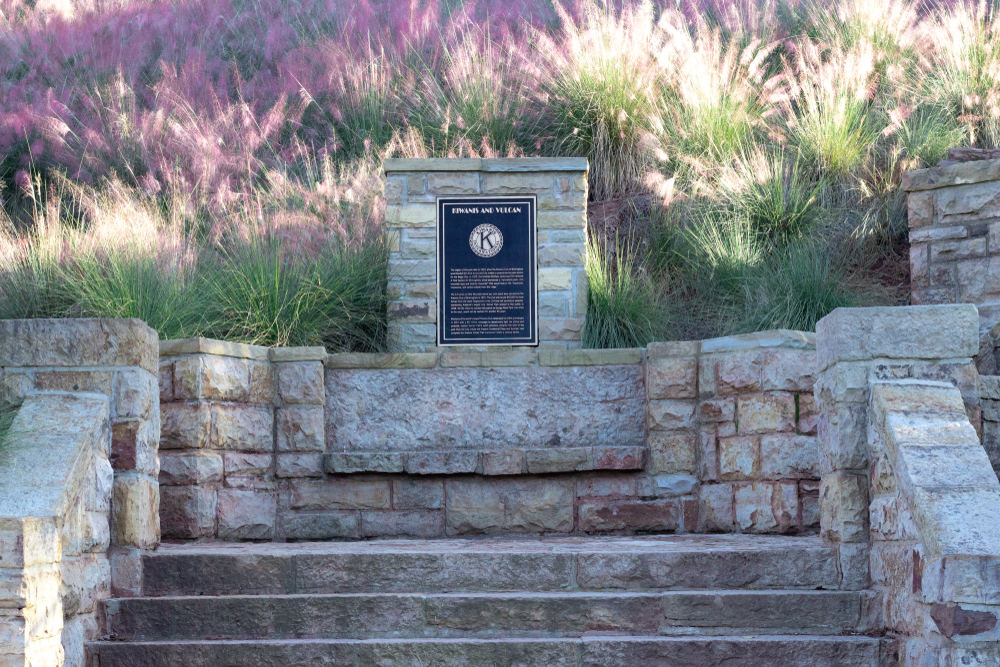 See the Vulcan Statue
If you are up to date on your Roman mythology, you may recognize this name as the forge and fire god. But it may be surprising to you that an American city such as Birmingham built a 56-foot tall cast iron statue of this roman god, the largest in the world!
Well, when you consider Birmingham's roots, it makes much more sense. Birmingham had an industry of iron and steel, which is why the god of the forge was so apropos to their city.
Not only does it have that explicit meaning, but it also serves a more symbolic purpose, that is, the undying spark of Birmingham's unconquerable spirit. For these reasons it's a great Birmingham tourist attraction.
So, if you plan on visiting Birmingham, you must go check out the Vulcan statue, it's a incredible monument symbolizing the roots and beginnings of this historical city.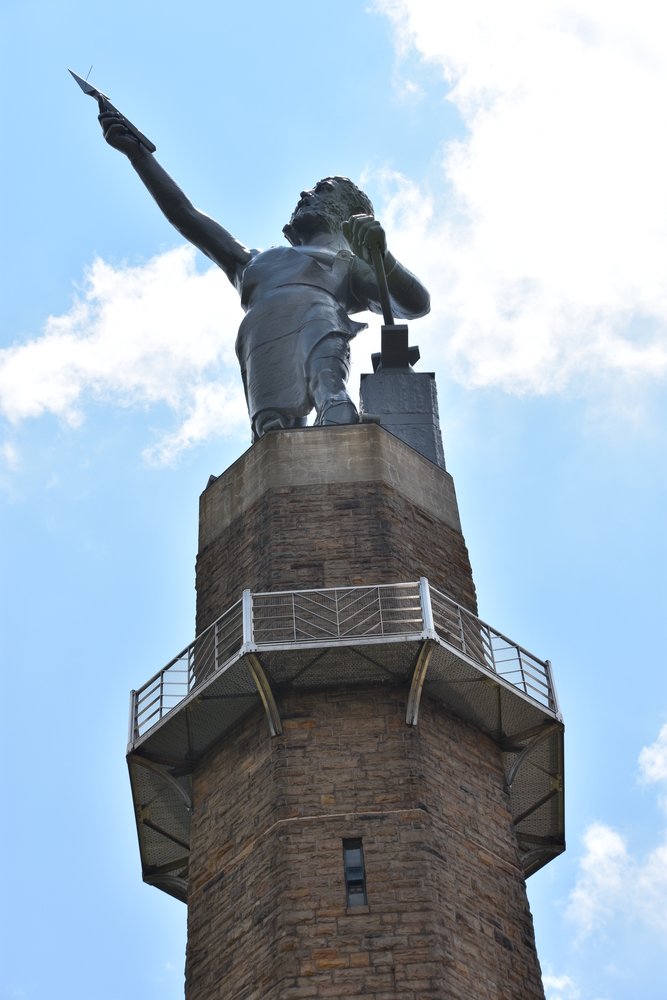 Go on a Ghost Tour
Perhaps you like speculating about the supernatural, or maybe you've got it all figured out. Either way, you may enjoy a haunting tour through cemeteries, churches, hotels, or areas of past riots.
There are several different tours to choose from, but one place to start is with the Birmingham Ghost Walk – Hotels Churches and Riots Tour.
You can hear stories about murders that took place, and not only have some trouble sleeping soundly, but also learn more about the history of Birmingham.
This is one Birmingham attraction that everyone won't enjoy; it certainly isn't for the faint of heart!
If you are a thrill seeker in search of a night of fright, this is the tourist attraction for you.
Book here: The Birmingham Ghost Walk – Hotels Churches and Riots Tour
Railroad Park
In downtown Birmingham you can find the perfect spot for picnicking, walking, riding, exercise, or just enjoying nature.
Railroad Park is made up of 19 acres of beautiful green space, a lake, rivers, and trees. There are walking trails, outdoor gym equipment, a skating area, and plenty of space to play fetch with your dog, throw a ball with your friends, or just enjoy a little meal with your loved ones.
Or maybe you'd like a romantic rendezvous with a lovely view? Then you'll have to check out the Boxcar Cafe!
In addition to those things, you can join in special events that take place at the park, from a Cajun Cook Off to Symphony in the Summer, there's plenty to do at this lovely park in Birmingham and such a variety that it can suit everyone, from the jocks to the romantics!
This is definitely one of the best Birmingham attractions, so don't forget to check it out!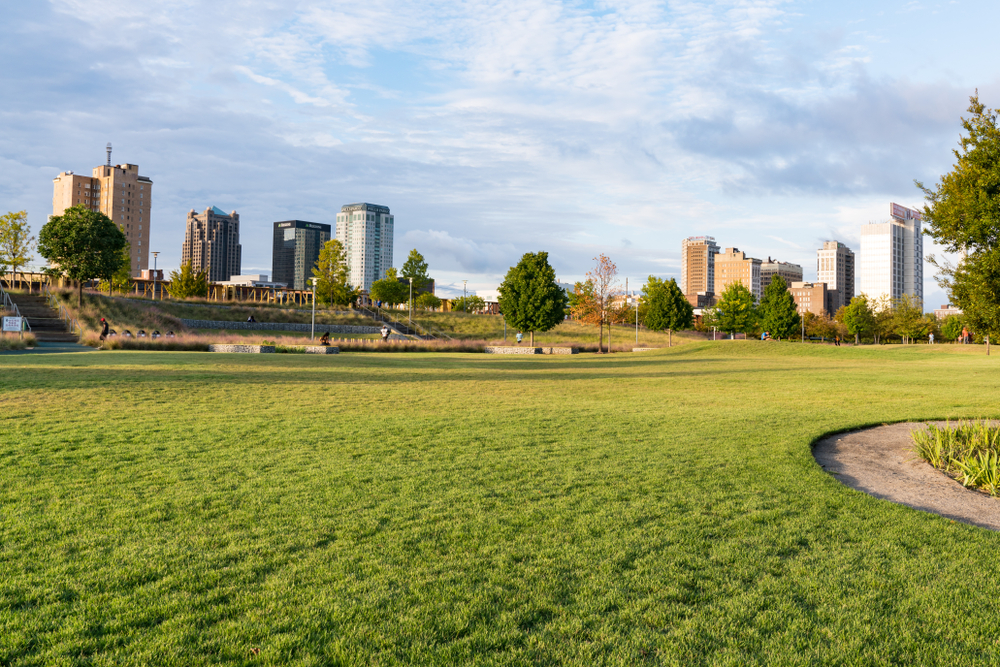 Pizitz Food Hall
When you are looking for a place to take a break from site seeing and chow down, everyone has their differing tastes, and finding a restaurant to suit everyone can be a challenge.
But at the Pizitz Food Hall everyone can be satisfied; it's the perfect place to go in Birmingham find a bite to eat.
This is a food hall with many different stalls and restaurants and a variety of different ethnic and American cuisines to choose from.
From traditional Israeli food to the classic southern fried chicken, Indian Kati rolls to Hawaiian poké bowls, and much more, Pizitz Food Hall offers visitors the opportunity to try food from many different countries, and all in one place!
Oak Mountain State Park
This is one place to visit near Birmingham, and it's something you definitely don't want to miss!
Oak Mountain State Park is located about 20 miles south of Birmingham, but it is absolutely worth the drive. It is also the largest of the state parks in Alabama, boasting of 9,940 acres.
There are many activities to enjoy at this park, varying from trails and swimming for those wishing to relax, to cable wake boarding and mountain biking for the more adventurous!
Geocaching and discovering a waterfall are also activities you can enjoy at this park.
In fact, there are so many wonderful things to do in Oak Mountain State Park that you might even want to stay a night or two, then make you way back up to Birmingham.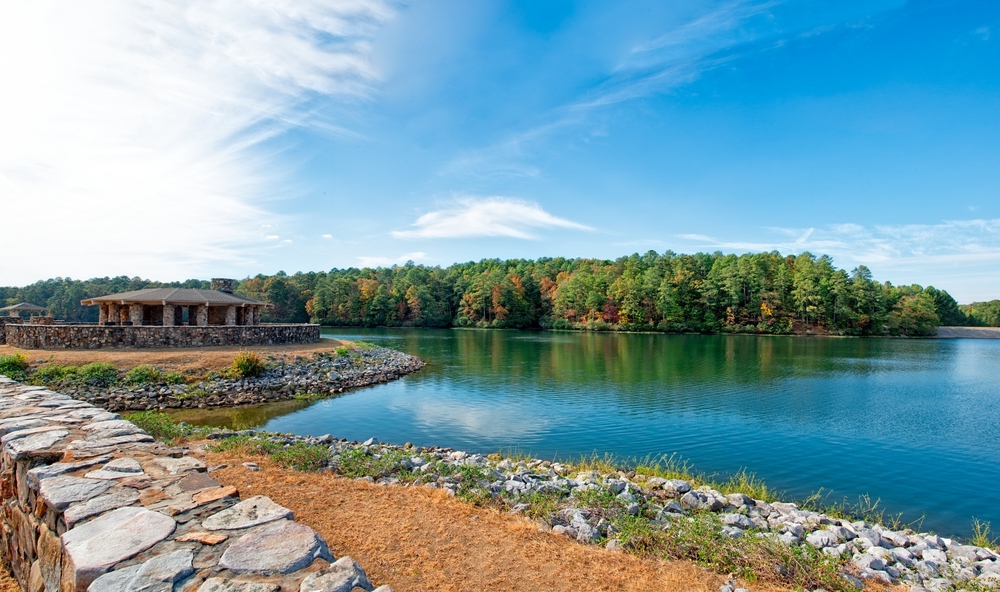 Sloss Furnaces
If you're more interested in the history oriented parts of Birmingham, you will be glad to know that there is a historic national landmark you can explore while you're visiting!
Sloss Furnaces was of great economic importance in the early days of Birmingham (and by "early," we mean the late 1800's!).
It is now linked to the Railroad Park by a path called the Rotary Trail. You can explore the furnaces on your own, or arrange for a guided tour and get to know all about the importance and the history from a tour guide highly educated on the subject.
This is also a fantastic place for photography, whether professional or amateur.
This is a super cool place to go in Birmingham, and you don't want to miss out on the experience!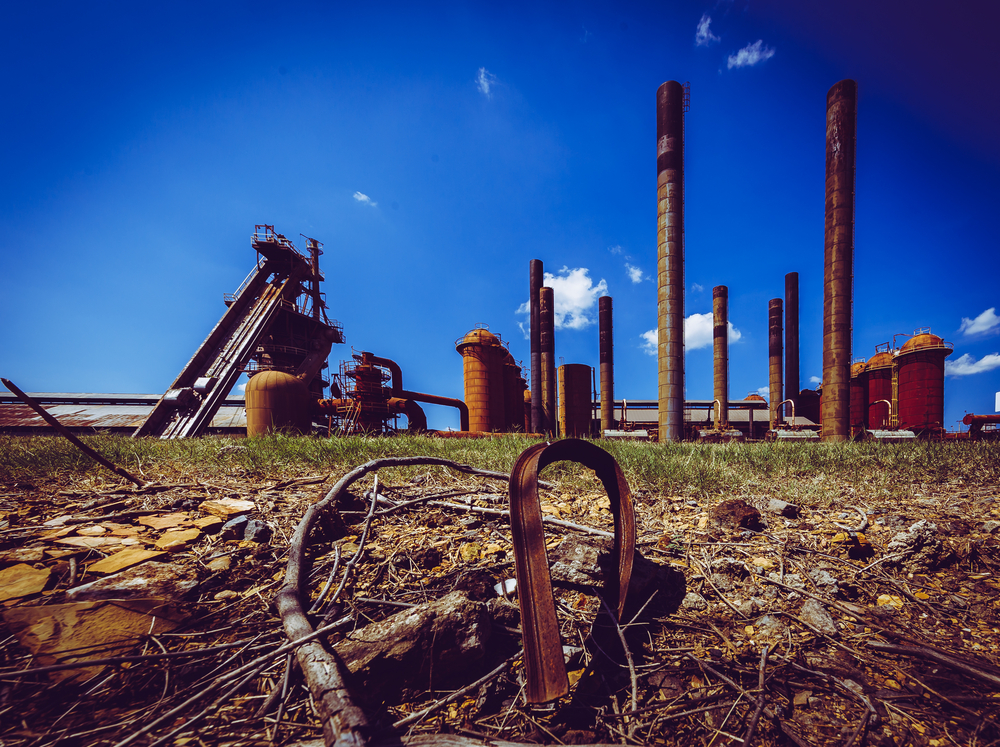 Explore the Red Rock Trail System
The Red Rock Trail System is a wonderful outdoor activity in Birmingham, and whether you want to run, walk, or bike, this is the place to go!
It is composed on 125 miles of trails, and connects various parks, sidewalks, and bike lanes. This trail system makes it's way throughout Jefferson County, but the majority of it is in Birmingham.
Railroad Park is also apart of the Red Rock Trail System, so if you are feeling super outdoorsy one day, perhaps you'd like to have an adventure and explore the trail system and the Rotary Trail!
This is a fun way to get to see the city, and a great thing to do with the kids to get their energy out! But whether you're with the family or solo, with a group of friends or just with someone special, this is a great way to explore Birmingham and get a feel for the place.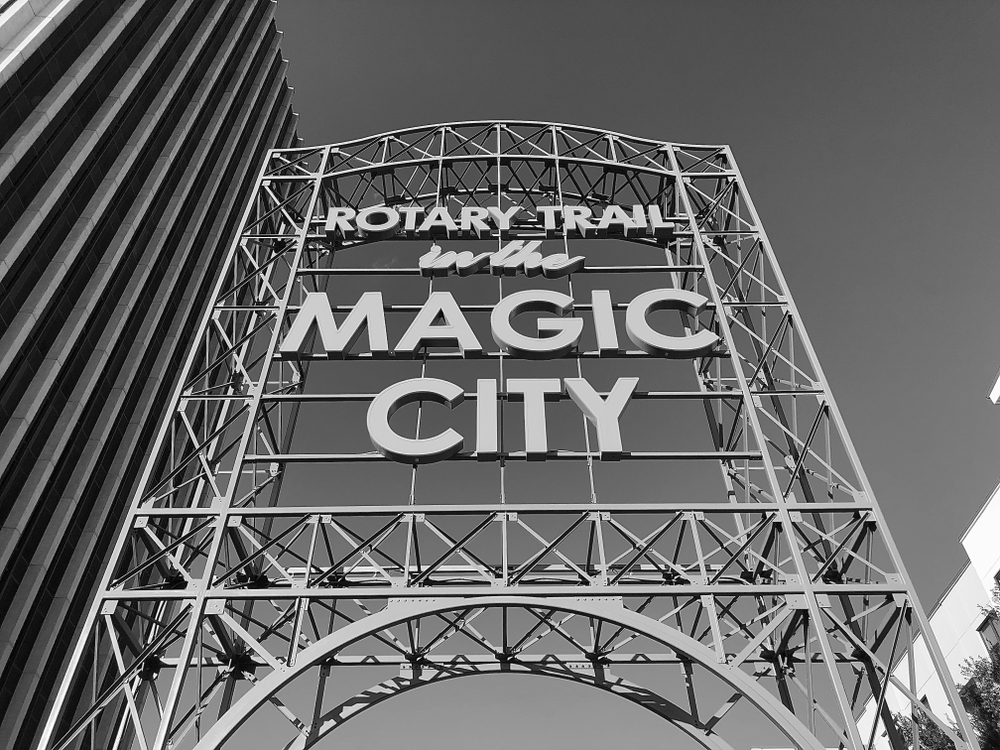 See a Show at the Alabama Theatre
This historical theatre was built in 1927, and is still in use today!
The theatre is used for plays, musicals, and special events. So whether you want to feel like the hight of sophistication and watch a performance there, or make it the center for you special day, the Alabama Theatre will wow you with it's elegance and majesty.
There are even concerts there, and occasionally movies.
This is one of the best places to visit in Birmingham, not only for it's historical significance, but also for itself. It's an incredible building and you won't regret your visit!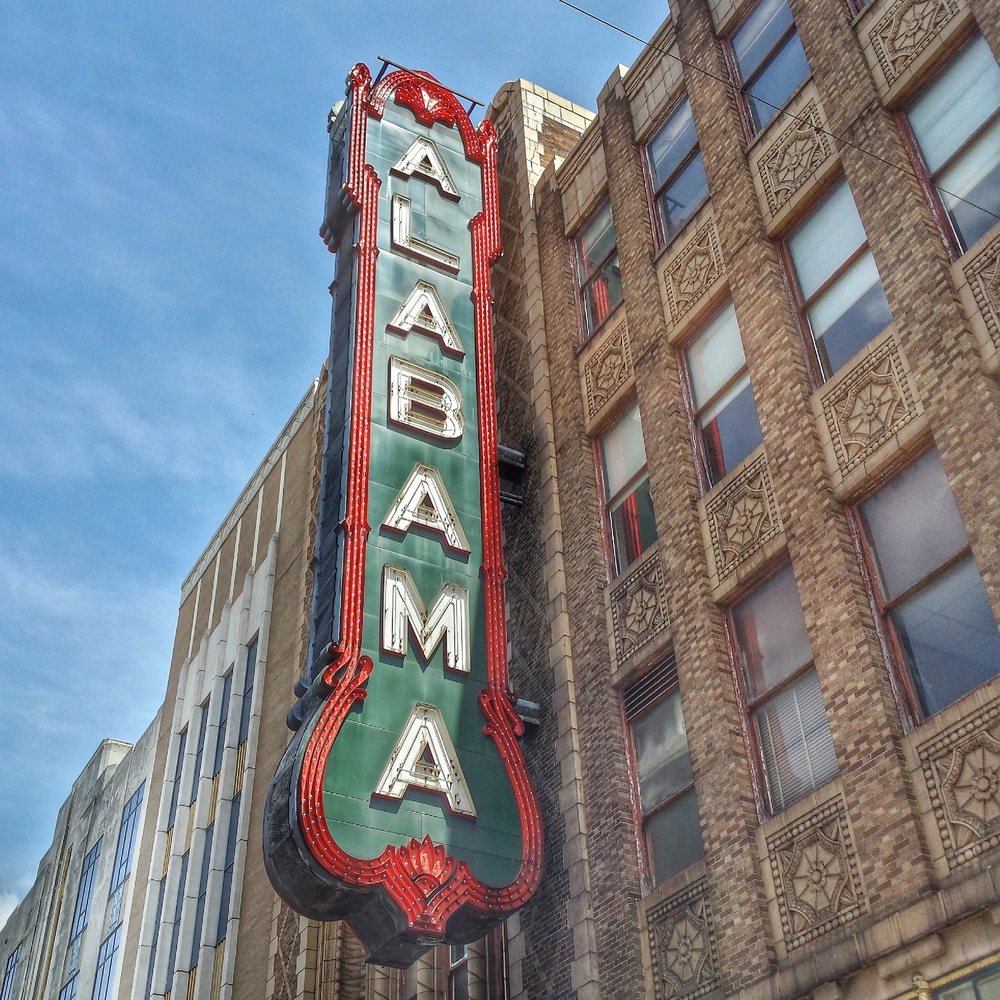 McWane Science Center
This one is probably the best thing to do in Birmingham with kids.
McWane Science Center is interactive on a high level, and sure you keep your children's attention. They have created a place where children can learn through hands on experience and explore the fields of science, technology, engineering, and mathematics.
McWane aims to inspire children with curiosity and a desire to learn about the world around them.
So, whether you're young or old, STEM oriented or just along for the ride, the McWane Science Center is a great place to visit, and even if it isn't your cup of tea, the kids will thank you!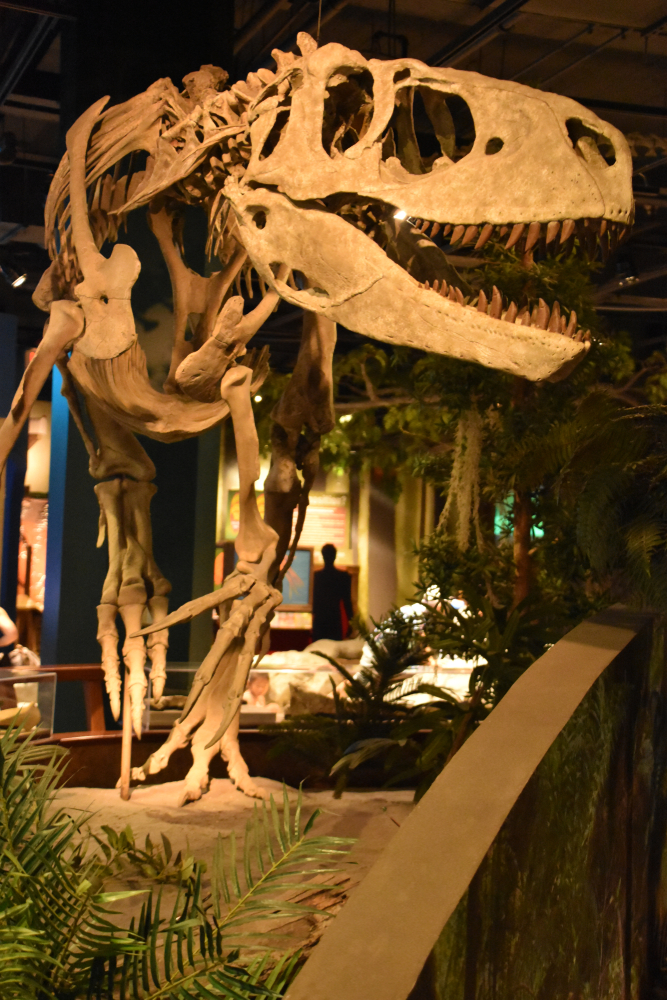 Birmingham Botanical Gardens
For all the nature lovers, beauty lovers, and flower lovers out there, the Birmingham Botanical Gardens are one of the best outdoor activities in Birmingham!
This place is INCREDIBLE. From gardens, to a gift shop, to a cafe, and a library, this place seems to have it all. Not only does it have all that, but you could spend hours and hours looking at all their beautiful flowers.
Perhaps your taste is more appreciative of the elegantly sophisticated, then you would enjoy visiting the Formal Garden or Hill Garden. Prefer a more rural beauty? Take a walk over to Hulsey Woods or Hess Camellia Garden. They even have a Japanese inspired garden.
Take your pick, it's all stunning! You can arrange for a tour, or explore for yourself. There are photography rules in place to make sure that all visitors have a good experience while at the gardens, but you can still take some gorgeous pictures while following the rules!
Whichever garden suits your fancy, it will be worth it. There are so many flowers and their website even contains a neat list letting you know which flowers are in bloom when!