Are you looking for the best things to do in Fredericksburg, Va? Well, you have come to the right place, here you will learn all about the town of Fredericksburg in Virginia. It is located right in the middle of Washington D.C. and, the capital of Virginia, Richmond. If you have ever driven down I-95 heading in one of these directions you may have even stopped here without knowing how special this town is.
Fredericksburg is full of early American history, the town motto is, "Americans most historic city". Some of the more well-known facts about Fredericksburg is that the first president George Washington was born there and many of his family members lived there while he was the president. There are so many fun things to do in Fredericksburg with kids, during a romantic getaway, or even if you are a solo traveler you will not regret your time in this cute little Virginia town.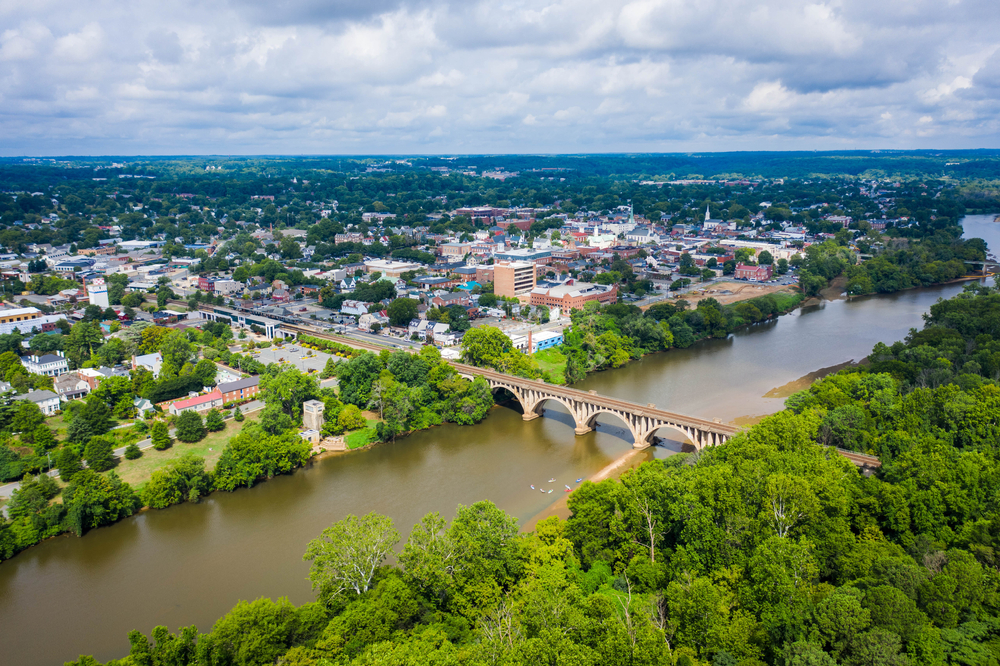 15 Best Things to do in Fredericksburg VA You Should Not Miss
James Monroe Museum and Library
Check out one of the longest-running things to do in downtown Fredericksburg, the James Monore Museum and Memorable Libary. The museum opened its doors almost 100 years ago in 1927 and is on the land that once held our 5th President's law office. The relatives of James Monore were able to recreate what was once Monore's impressive library of over 3,000 books, which includes 80 copies that were owned by him personally.
Before heading out to the James Monroe Museum and Libary, check out their calendar of events, they sometimes hold fun parties that include food and beverages while you learn and tour the museum. Even if have visited here before you should always go back while in the area, they change up the exhibits and are always adding new items. Don't miss out on one of the more interesting things to do in Fredericksburg, Va, they are open every day except for major holidays.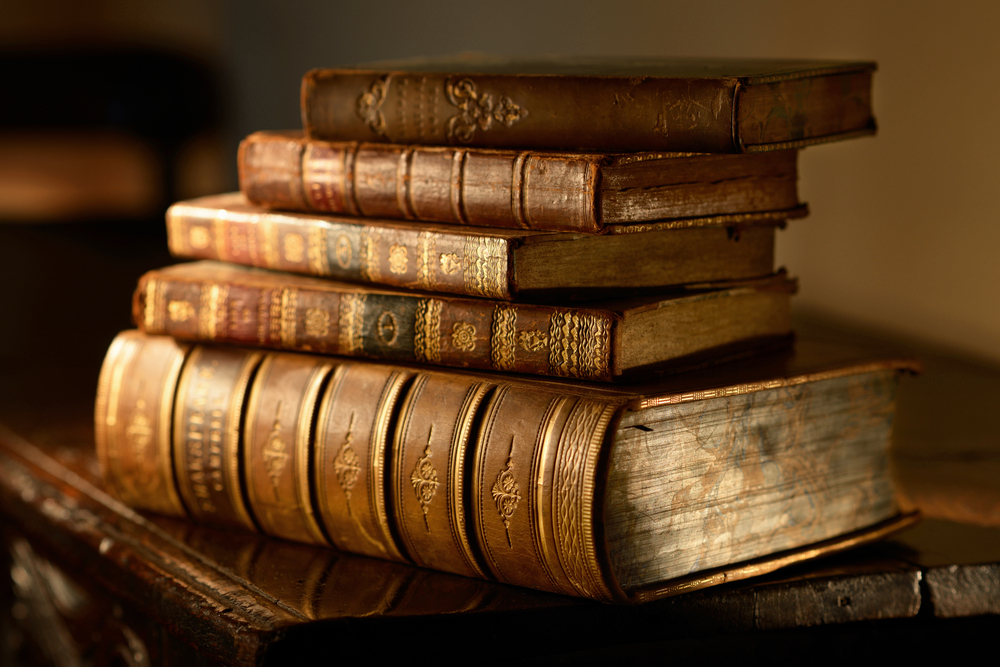 Hugh Mercer Apothecary Shop
The Hugh Mercer Apothecary Shop has a very interesting history and inventory. Apothecary in today's terms is known as a pharmacy, but Hugh Mercer was also a doctor and treated some very important people of the time, including Mary and Betty Washington. He held his office here for 15 years before he died in one of the battles of the Revolutionary War.
The Apothecary was built back in the year 1772 and is within walking distance of many other historical things to do in Fredericksburg, Va, including the Mary Washington House, Rising Sun Tavern, and St. James' House. Visting here would be so much fun with kids because they have leeches, lancets, snakeroot, and crab claws on display.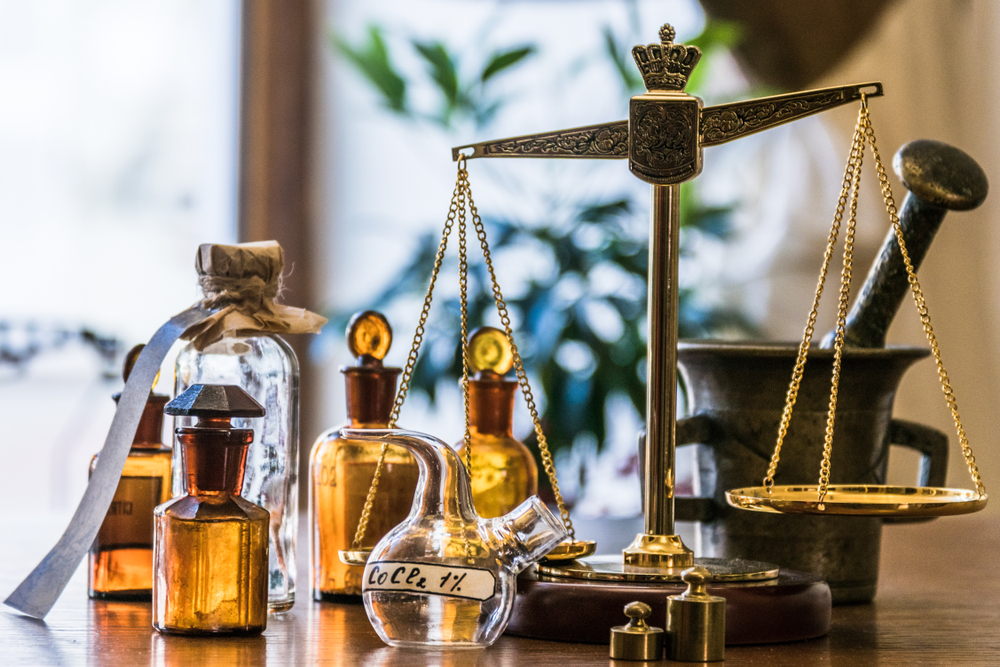 Kenmore Plantation
Speaking of George Washington, you can tour his sister Betty's home that she and her husband built in the 1770s. The Kenmore Plantation is owned and operated by The George Washington foundation today and has recently had a full renovation. This all brick mansion is one of the most popular places to visit in Fredericksburg. This historic home shows how the upper class lived before the war with Britain. During the war, the house was transformed into a war hospital for the Union troops.
The Kenmore also has a beautiful garden on display that you should take your time walking through after the tour of the home. It is recommended to purchase your tickets for the tour before you arrive to make sure that they can fit you in. They are open every day except for major holidays and close their doors for January and February. Don't miss out on one of the best things to do in Fredericksburg on your trip to Virginia.
The Chatham Manor
Build back in 1771, The Chatham Manor was a private residence for over 200 years. Unlike the Kenmore Plantation, the Chatham Manor's first floor is displayed like a museum, not a traditional house. There is a lot of history surrounding Chatham Manor as it is an old plantation house.
During the battle of Fredericksburg, its prime location on the riverfront made it a US Army headquarters. After the battle was over it was then transformed into a make-shift hospital. The grounds are open every day from dusk until dawn and the house is open for tours on Saturdays and Sundays from 9 am to 5 pm.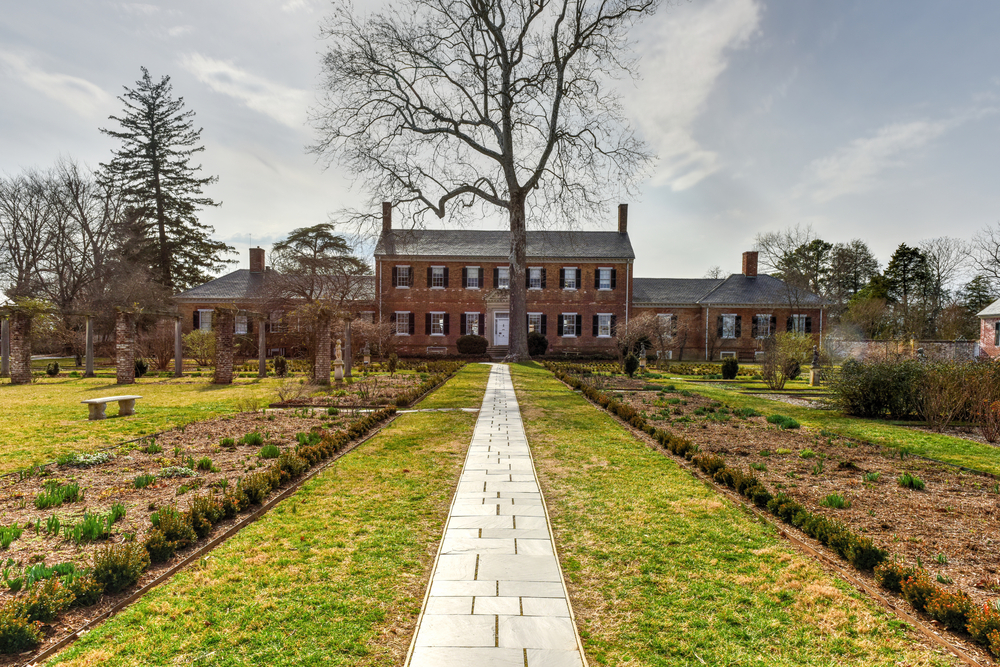 George Washingtons Ferry Farm
This is a cute little house in Fredericksburg, Va where George Washington spent his childhood. He lived in this home from 6 years old until he became an adult, with his mother and other family members. This is also the house where his father, Augustine Washington passed away.
While at the George Washington Ferry Farm don't forget to check out the museum. On display in the Science of History of the Ferry Farm, they have an impressive amount of artifacts on display. There are two different types of tours you can take here, one with a tour guide and a self-guided one, the self-guided tour is cheaper but you can only explore the grounds not go into the home.
Fredericksburg Battlefield
The battle of Fredericksburg was fought in the year 1862 in and around the town of Fredericksburg. This battle was one of the biggest and bloodiest fights in all of the Revolutionary War with over 200,000 soldiers present. There are many different ways to see the land where this epic battle took place and it is one of the more popular places to visit in Fredericksburg, VA.
Some of the more popular ways to get around the battlefield are the driving routes or you can walk or ride your bike on the trails. If you decide to take the driving tour the most popular route is to cruise around while stopping at 6 points of interest. Head to the visiting center to start the tour and enjoy one of the best things to do in Fredericksburg.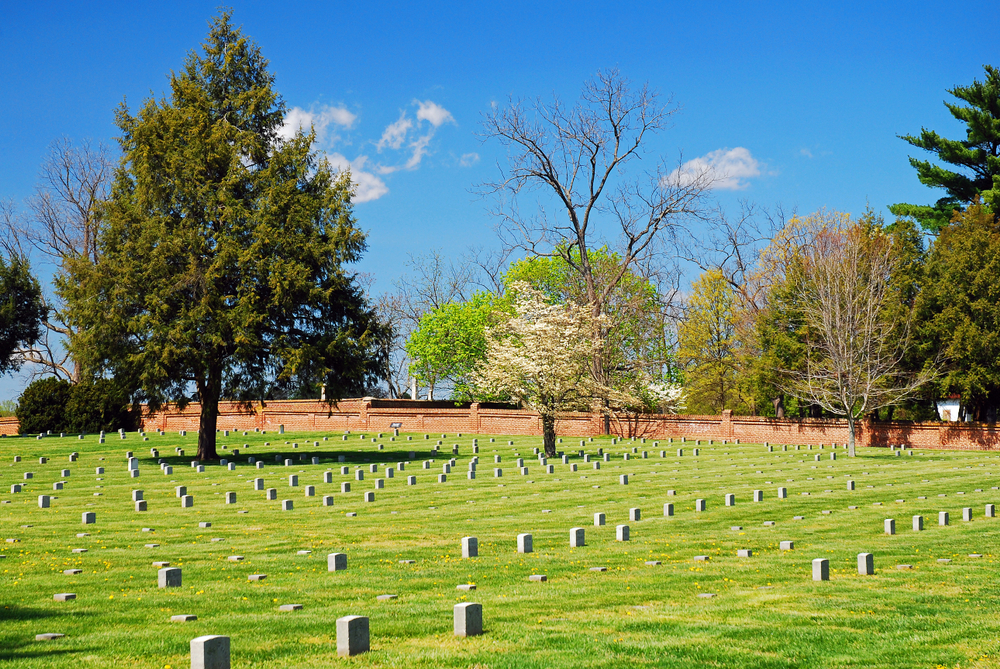 Mary Washington's House
Mary Washington, George Washington's mother, spend her last 17 years in this modest home. Her son bought this home for her in 1772. Since then it has been transformed into a museum and was completely remolded before reopening in 1931. Mary's daughter Betty's home is a short walk away so it would be easy to tour some of the best activities in Fredericksburg in one day.
They hold various programs and social events during the year so be sure to check out the website or social platforms so you do not miss out on anything fun. They are open every day of the week, except Tuesday, until 4. There is also a museum store that is open at the same time as the house, so make sure to walk around and purchase something to remember your trip.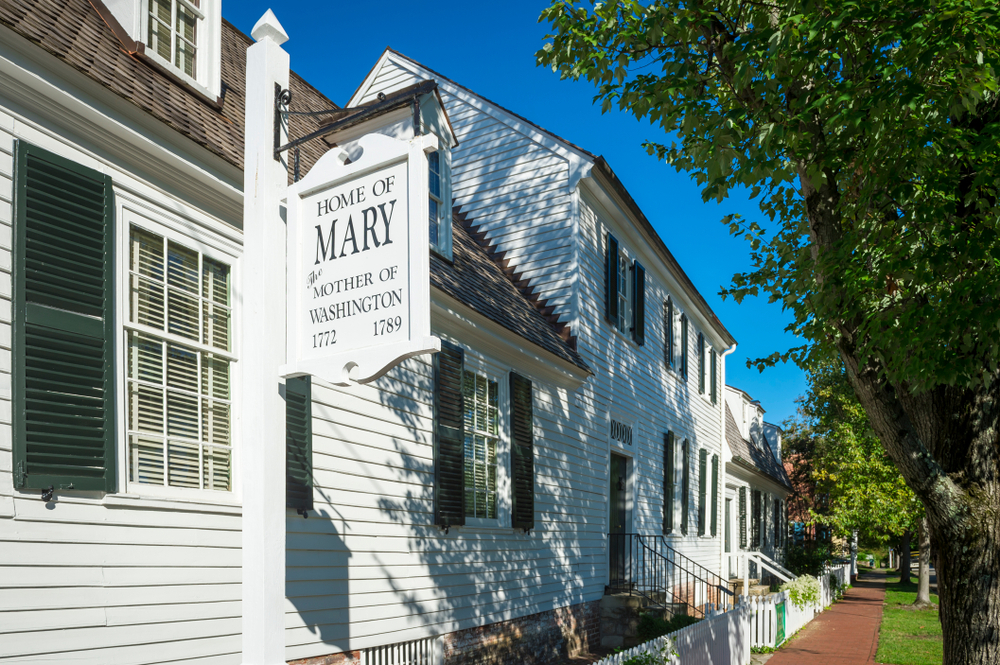 Alum Springs Park
Alum Springs Park is one of the best places to visit in Fredericksburg, Va. This beautiful park is 34 acres big with rugged bike trails, terrific rock formations, abundant lakes for fishing, and plenty of tables for the whole family to enjoy a picnic. Visiting in the summer is a popular time for the park and the many trees in the area keep it cool and with plenty of shade.
Like most places in the area, Alum Springs Park is full of rich history. It was once a sight of a hospital, prison, and a grist mill. The park is open year-round from dusk to dawn and is on top of the list of free things to do in Fredericksburg.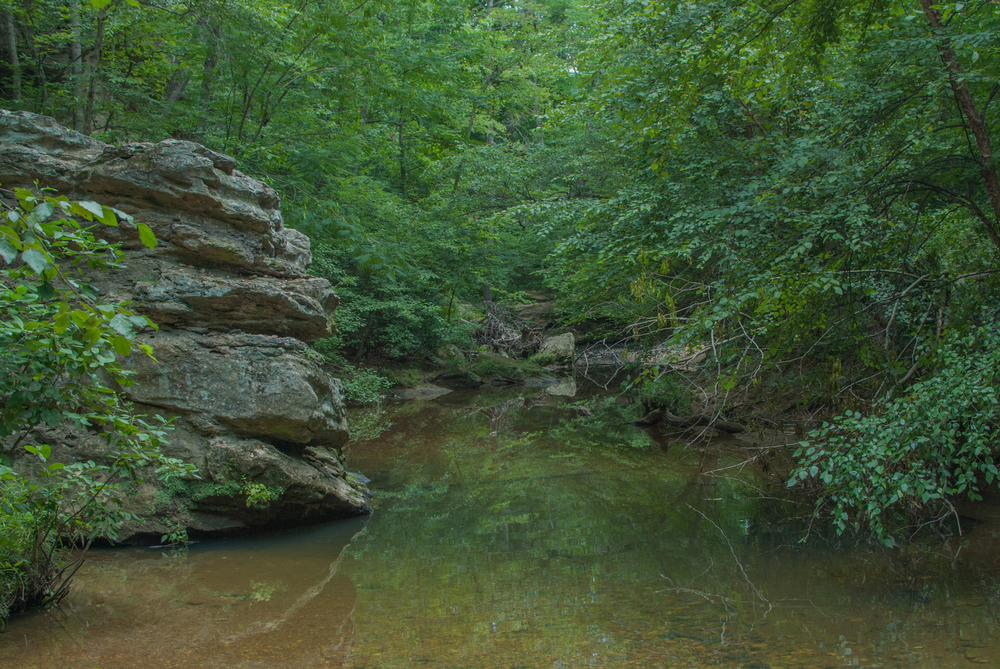 Belmont Estate
The Belmont Estate was once home to the famous Virginian painter Gari Melchers. He lived in the home during the 19 and 20th centuries with his wife, Corinne, and remained there until he died in 1932. His most famous artwork, War and Peace, is displayed at the Belmont along with many other fantastic pieces.
The Belmont is on a 27-acre estate home to an art studio, several miles of walking trails, and a plentiful garden. The tour includes both floors of the home and is only accessible by stairs. Make sure to check out the calendar as they host many events, and if you fall in love with the grounds you can host your own private party at the Belmont. The event rooms look over the Rappahannock River.
Reclaim Arcade
Come play your favorite games from the 70s, 80s, and 90s. This retro arcade has more than 75 games in the house including an arcade cabinet and pinball. They even have a room set up as an 80s family room with one of those old big TVs set up so you can play the retro games like Atari 2600, watch an old VHS or listen to music from a turntable.
The way the Reclaim Arcade is set up is you pay a flat rate and can play all the games in the arcade. You can also rent VHS at the old-school video check-out counter, which will give you so much nostalgia. They are open late so it is definitely one of the more fun things to do in Fredericksburg at night.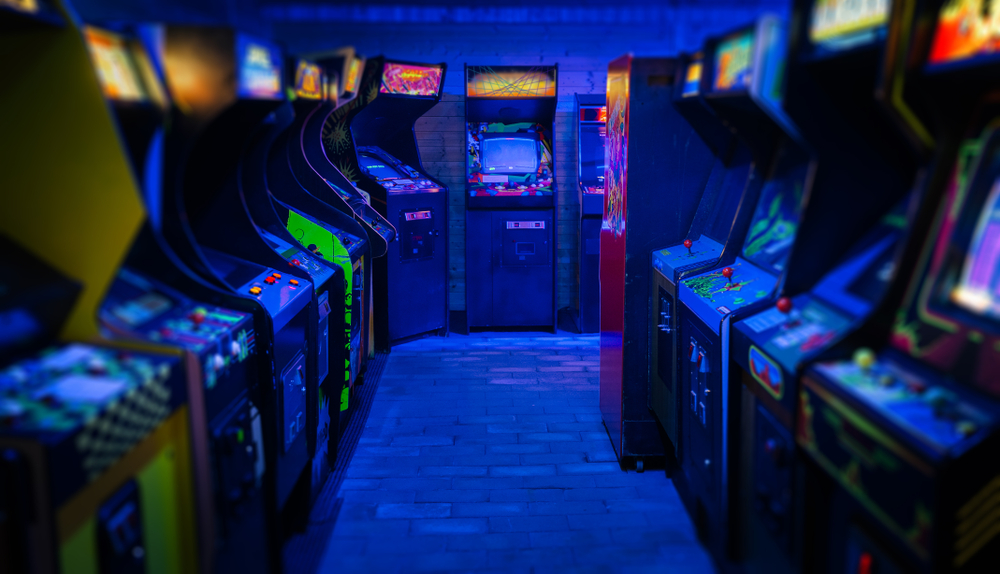 Fun Land of Fredericksburg
There are endless possibilities for the whole family at Fun Land of Fredericksburg. Fun Land Fredericksburg is an indoor, outdoor amusement park and they are open all year long. They sell wristband day tickets so you and the family can play all day.
Some of the most popular activities here are the sky-high trails, flying on the zip lines, hitting at batting cages, or trying for a hole in one at the putt-putt course. They also have laser tag, VR, and mini bowling inside during the colder months. You will not want to miss one of the top attractions in Fredericksburg, Va.
Riverside Center for the Perfoming Arts
While visiting Fredericksburg, VA you have to check out the Riverside Center for the performing arts. It is Virginia's only dinner theatre in the area, and they have been putting on a show since 1998. Make sure to check out their website to get the latest information on when and what is playing.
They offer both night and afternoon performances, and children's afternoon shows on Saturday and selected weekdays. When you come for the dinner theatre show you will enjoy a three-course meal served to you by waiters during the show. Don't miss your chance to witness one of the best things to do in Fredericksburg, VA.
A Smith Bowman Distillery
Originally from Northern Va, the Bowman Distillery has a new home in Fredericksburg, Va. This home-grown Virginia bourbon recently won the title of "Worlds Best Burbon", at the Worlds Whiskie Award ceremony, making this Virginia's most award-winning distillery. Not much has changed in the process of making their whiskey since the first batch was made in 1950. And with facts like that, you just know that this bourbon is world-class.
When visiting the distillery you can take a tour, they give them once an hour from 10 am to 4, but the distillery is actually open every day until 5 pm. They host many different events on-site including teaching people how to enjoy their whiskey, there is an art to it. Visiting A Smith Bowman should be on the top of your list of the best things to do in Fredericksburg for adults.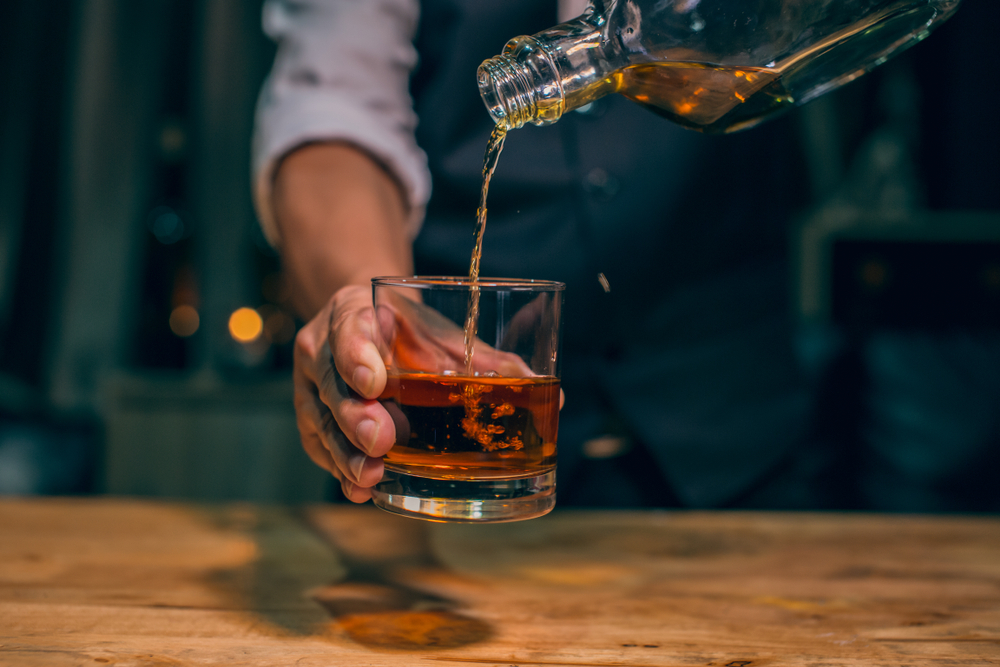 Braehead Farm
Braehead Farm is a family-owned and operated farm and market, that has been open year-round since 1937. This farm is so special because it is the last remaining farm in the historic city center of Fredericksburg, Va. There is a market with fresh eggs, honey, ice cream, and milk. Also, on-site there is a kitchen serving up all your favorite southern dishes that opens at 11 am daily.
Braehead Farm has seasonal pick your own fruits and vegetable fields, fields to play with the farm animals, and a farmers market. Dogs are allowed to come and visit the farm with you but are not allowed in the picking fields. Braehead Farms is one of the best places to visit in Fredericksburg plus, you get to spend your day outside.
Olde Towne Carriages
One of the best things to do in downtown Fredericksburg, Virginia is to take a horse-drawn carriage through the town. You will be able to learn the history from your own private tour guide while seeing all the major attractions. Please book early and online, you can buy a ticket in person but if you use the online method you will receive a discounted rate.
They offer two types of tours, one during the day called the, best of Fredericksburg, and one spooky one at night called the witches, ghosts, murder, and mayhem tour. Fredericksburg is one of the most haunted cities in Virginia and if you choose the spooky tour you will learn all about the legends that haunt the town, this would be one of the best things to do in Fredericksburg at night.