Are you on the hunt for all the best things to do in Montgomery? Well, you have come to the right place. Here we have so much information on here that you will not have to look anywhere else. Montgomery is the capital city of Alabama and is home to so many of the important civil rights movements that happened in America from 1950 to the 1960s led by Martin Luther King Jr.
You will find so many things to do in Montgomery from famous historic sites, awesome southern restaurants, lively jazz districts, and so many wonderful museums. Although Montgomery is in the center of the state, the Alabama river offers waterfront dining in Montgomery activities for everyone to enjoy. No matter how long you plan to visit Montgomery it is the perfect place for couples and families alike to spend their vacation.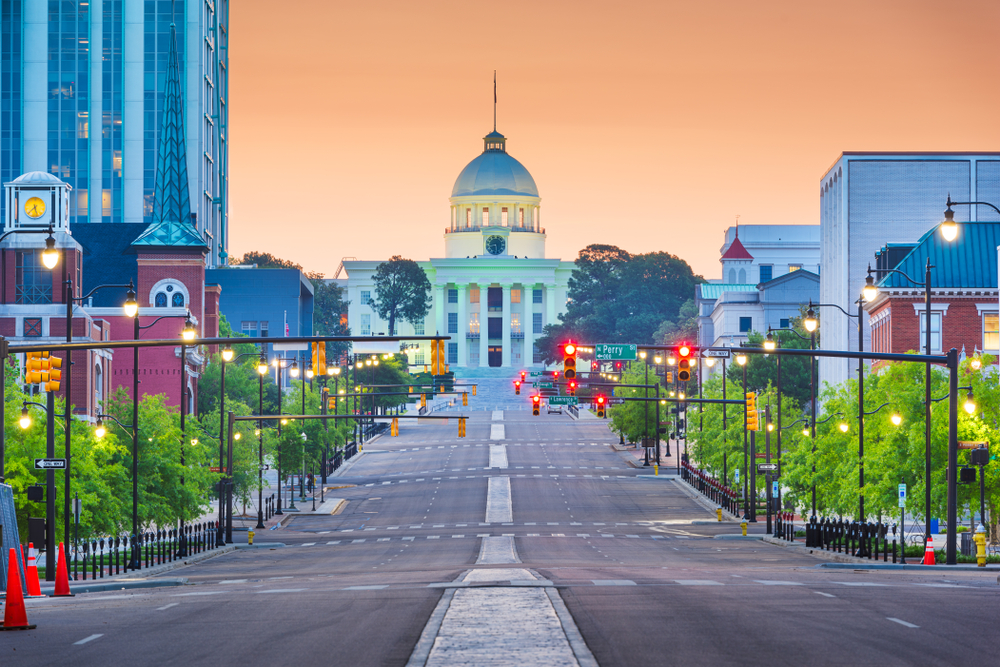 15 Best Things to do in Montgomery AL You Shouldn't Miss
National Memorial for Peace and Justice
This is one of the most important places to visit in Montgomery. At this memorial, you will be able to honor 4,400 African American men, women, and children that were brutally killed here not even a hundred years ago during the years between 1877 and 1950. It is the first memorial in America that has been made to honor all of the men and women and children who were affected by racial injustice.
You will also find here 800 steel monuments that represent all of the counties where a lynching took place in America. The National Memorial for Peace and Justice has only been open since 2018 and its mission is to represent history openly and honestly with the hope for repair. They are open Wednesday to Sunday from 9 am to 5 pm so make sure to stop by while in town because this is one of the best places to visit in Montgomery.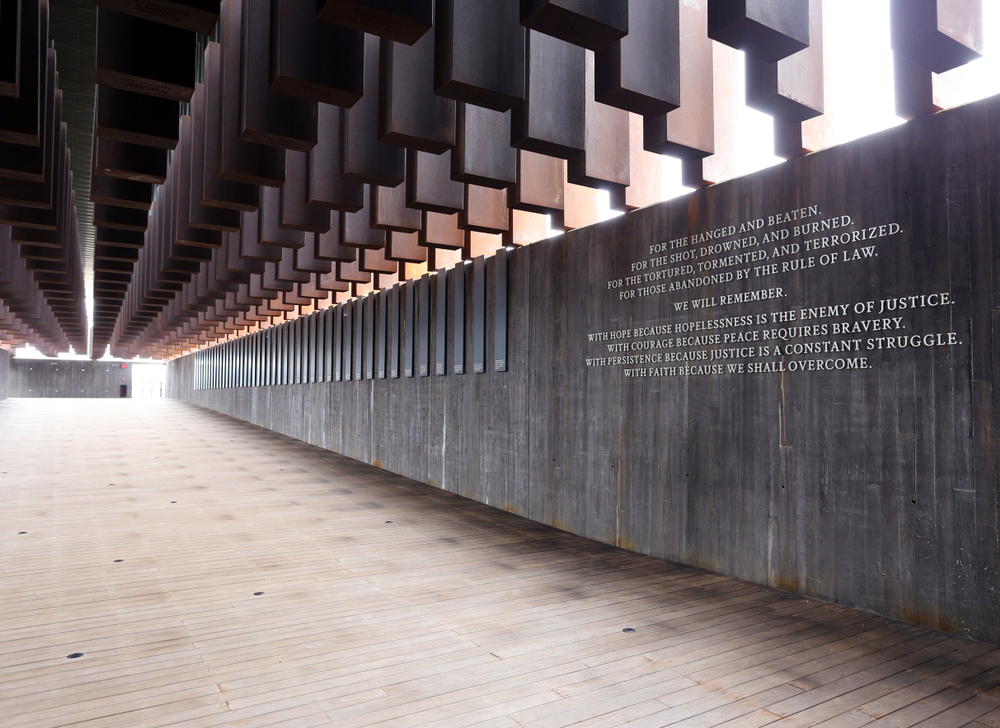 Montgomery Museum of the Fine Arts
The Montgomery Museum of Fine Arts is one of the best things to do in Montgomery for adults. Before you visit make sure to check out the calendar online because the exhibits are always changing but they are open to 4,000 works of art.
You can visit the museum from Tuesday – to Sunday from 10 am to 5 pm. Make sure to visit the museum shop to get a souvenir to take home. Another amazing thing about this museum is it is one of the best free things to do in Montgomery AL.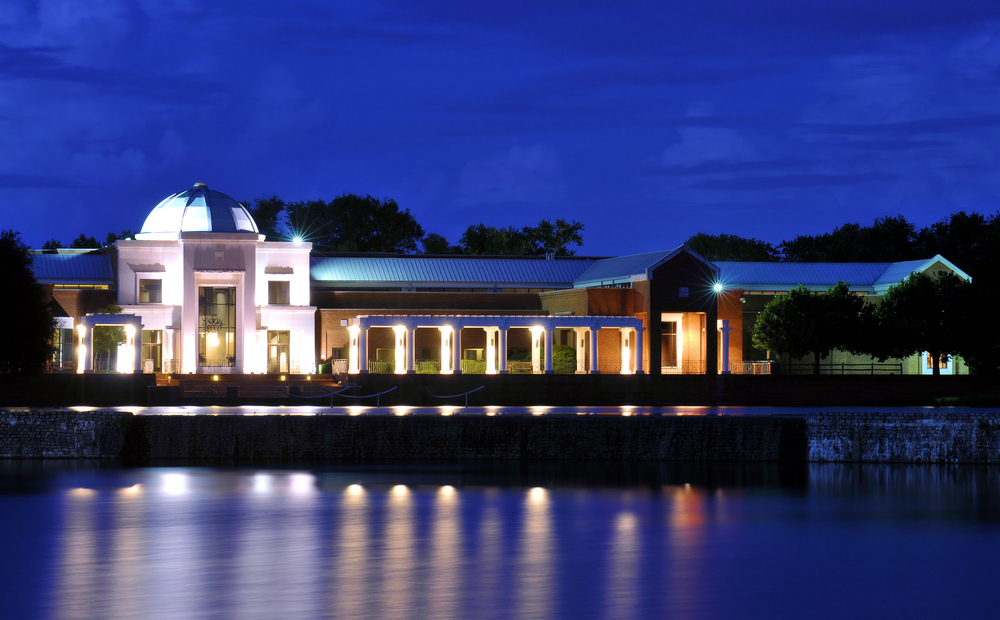 Freedom Rides Museum
This iconic location was once home to the grey house bus station where the young men and women of the Freedom Riders took a stand, or a seat, against segregated travel in 1961. These brave young men and women risked their lives and changed history as they took their famous ride from Washington, D.C., to New Orleans. They were ready to show the world that something could come out of protesting peace.
The Freedom Rights Museum is open Tuesday to Friday from 11 am to 4 pm and Saturday from 12 pm to 4 pm. Here you will learn all about the young adults who changed the world. The ticket prices are very reasonable making this museum one of the most popular places to visit in Montgomery.
Rosa Parks Museum
This famous museum is located inside the Troy University at Montgomery satellite campus. The Rosa Parks Museum should be high on your list of what to do in Montgomery. Here you will find exhibits from the 1955 bus boycott and an active memorial to the life of civil rights activist Rosa Parks.
When you visit here you will also learn about the other important historic events that happened in Montgomery like the freedom riders with exhibitions that will help social consciousness, preaches peace, and teaches appreciation and acceptance for all people. You do not want to miss out on one best things to do in Montgomery and learn some important history as you do.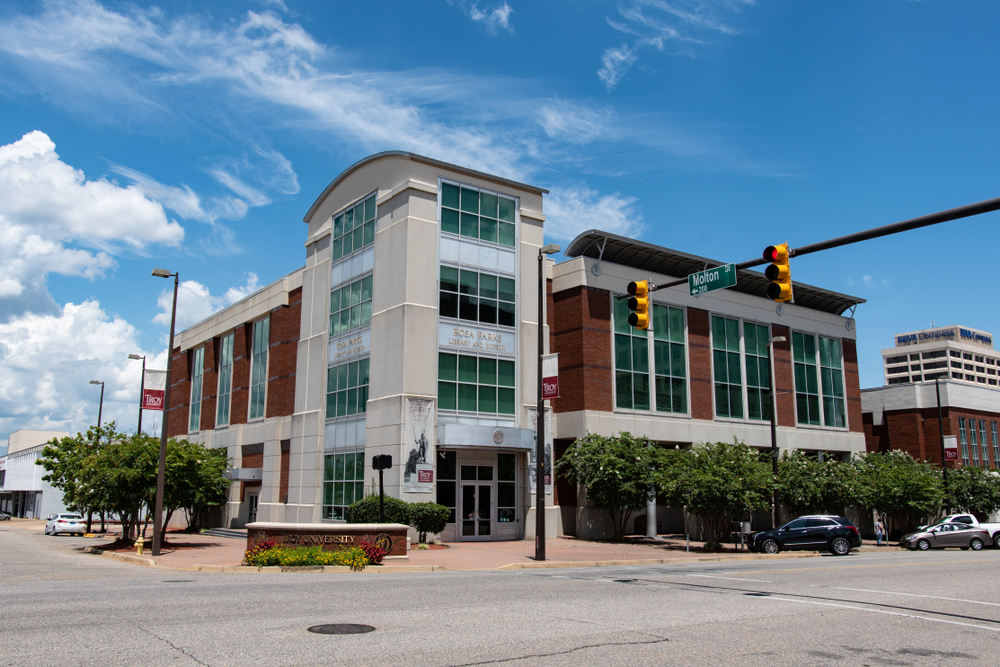 Alabama State Capitol Building
The Alabama State Capitol Building is recognized as a National Register of Historic Places because it was once home to the First Confederate Capitol before it was moved to Richmond, Virginia. You can find the capital building on the Captial Hill and it is also a working museum and home to the State Governor.
This is one of the best attractions in Montgomery because it is also recognized as a destination on the U.S. Civil Rights Trail which stretches across 14 states and has over 100 stops. They are open Monday – Friday 8 am to 4:30 pm and it is also one of the free things to do in Montgomery.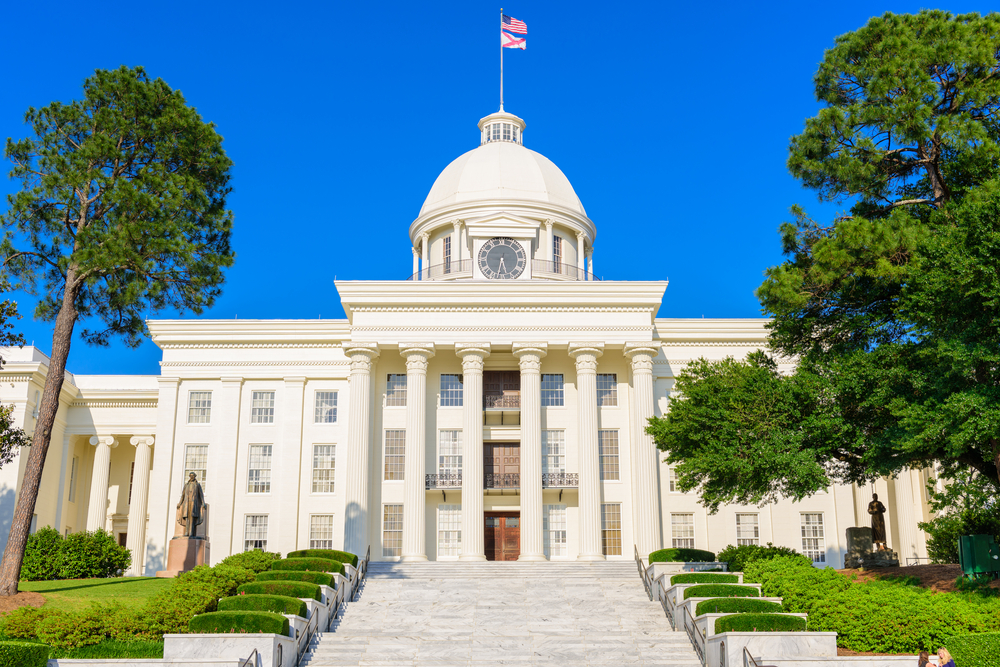 Legacy Museum
The Legacy Museum is one most important attractions in Montgomery to go and learn about all the dark history that happened in Montgomery. The museum teaches lessons about enslavement to mass incarceration. Just steps away from the front door there is a block where hundreds of thousands of enslaved people were auctioned off not too long along in the 19th century
Here you will be able to learn through film, first-person narratives, and photographers. They are open Wednesday to Sunday from 9 am to 5 pm so make sure to visit one of the most important museums on your list of things to do in Montgomery.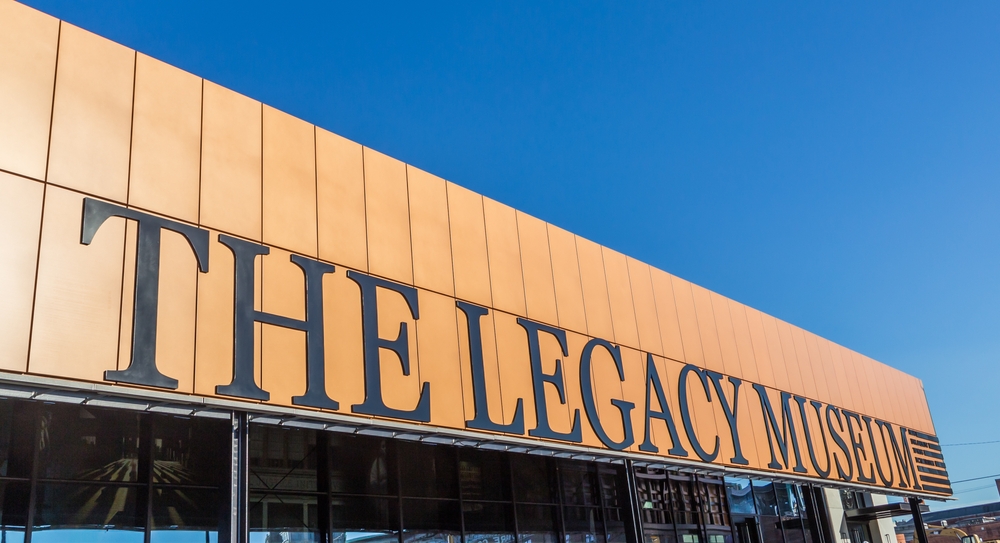 Montgomery Performing Arts Centre
The Montgomery Performing Arts Centre is one of the best things to do in downtown Montgomery. Here you can find a variety of shows like music concerts, stand-up comedy, occasional opera, plus dance and children's shows. Make sure to check their website for when you are visiting they are always getting big-name people coming on tour here.
If you plan on visiting one of the most fun attractions in Montgomery make sure you buy your ticket directly at the box office which is open or buy directly on Ticketmaster they do not accept any other types of tickets.
Hank Williams Museum
This museum honors Hank Williams Sr. who is known to many as the father of country music. Hank Williams started his country music career in Montgomery AL and although he died at the young age of 29 he had a very successful career. He had numerous top hits on all of his records so even if you aren't a fan of country music you are sure to know at least one of his songs.
Here on display, you will find guitars, a pretty blue car, and his piano. One of the more interesting things that most people do not know about Hank Williams is that he had a spiritual album that he recorded under the name of Luke the Drifter. If you are looking for what to do in Montgomery make sure to put the Hank Williams Museum on your list to learn even more about his life.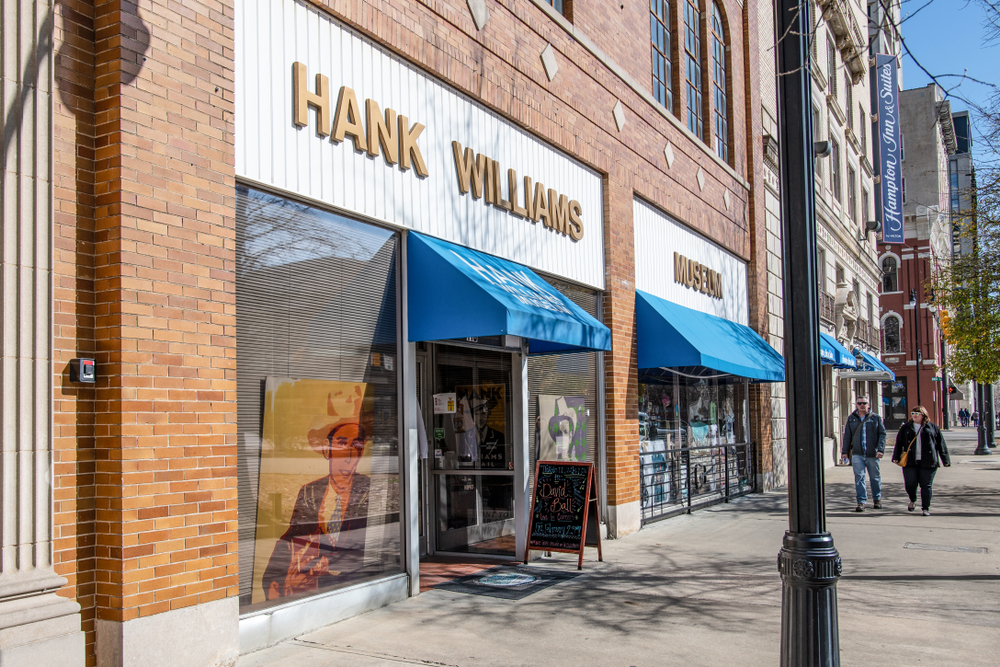 Alabama Shakespeare Festival
The Alabama Shakespeare Festival has been playing at the Carolyn Blount Theatre since 1972 and has put on more than 500 plays. Every year there are over 300,000 visitors a year from over 60 countries come to watch Shakespear in this beautiful theatre making it one of the most popular things to do in Montgomery.
If you are visiting during the warmer months of the year be sure to walk through the lovely Shakespeare Gardens they are known to be beautiful. Make sure to check the Alabama Shakespeare Festival website for the upcoming show list and to check out what is currently playing.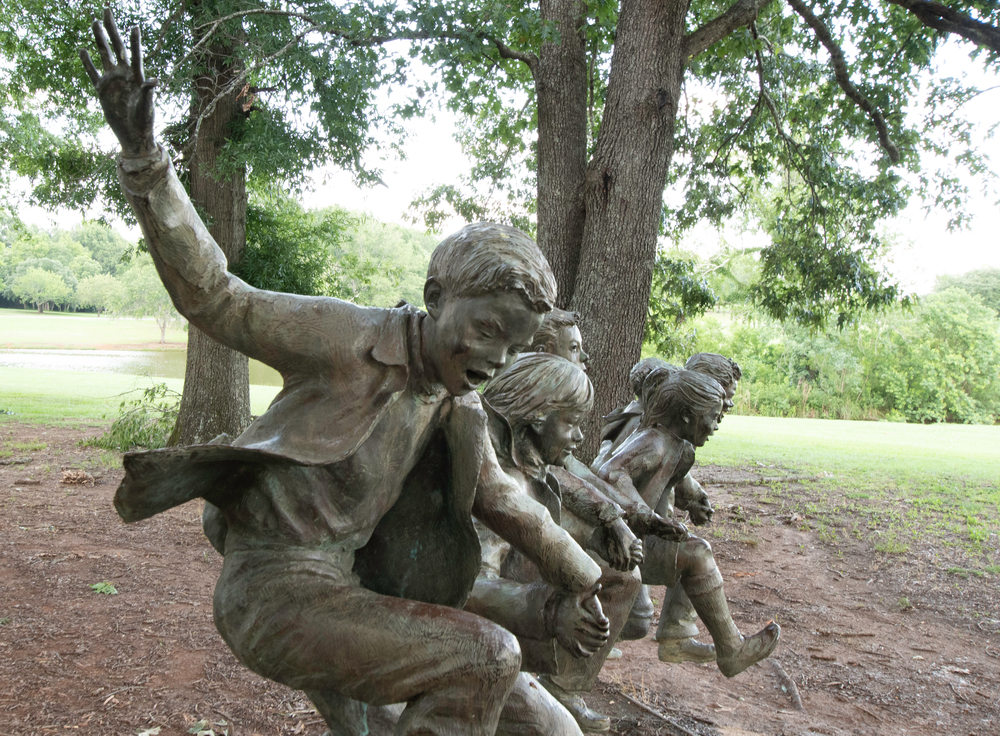 Alley Entertainment District
Make sure to check out the Alley Entertainment District if you are looking for things to do in Montgomery at night. The Alley District is always playing jazz music and has been compared to the lively city of New Orleans. There are many jazz bars, a beer brewery, and many other Montgomery activities to enjoy.
When you get to the Alley Entertainment District you will know which restaurants are participating because they will have a sign in the front window, or even out on the street. Once inside the district, you are allowed to walk around and enjoy the sites with your beverage. You can enjoy yourself at many different places from 9 am to 12 am here.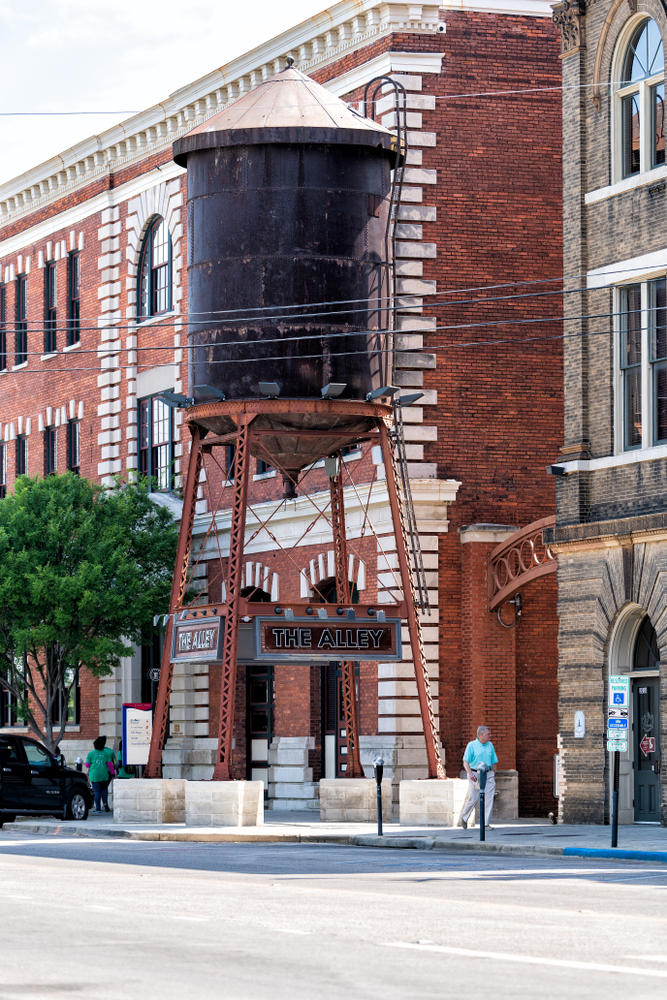 Harriott 2 Riverboat
At the Harriot 2 Riverboat, you will be able to find one of the most exciting things to do in downtown Montgomery docked right on the river. The Harriott 2 Riverboat is a 19th-century paddle-wheeled boat that has been restored to host you and your family for a day out on the water. While cruising down the river you can enjoy live music, dinner, and dancing making this a wonderful trip for any age group.
You have to order your tickets at least 48 hours before your trip either online or at the box office in Riverwalk Stadium. They do offer moonlight cruises and it is one of the most wonderful and romantic things to do in Montgomery at night. Be sure to check out their website, or stop by the box office to see when what show they will be putting on while you are in town.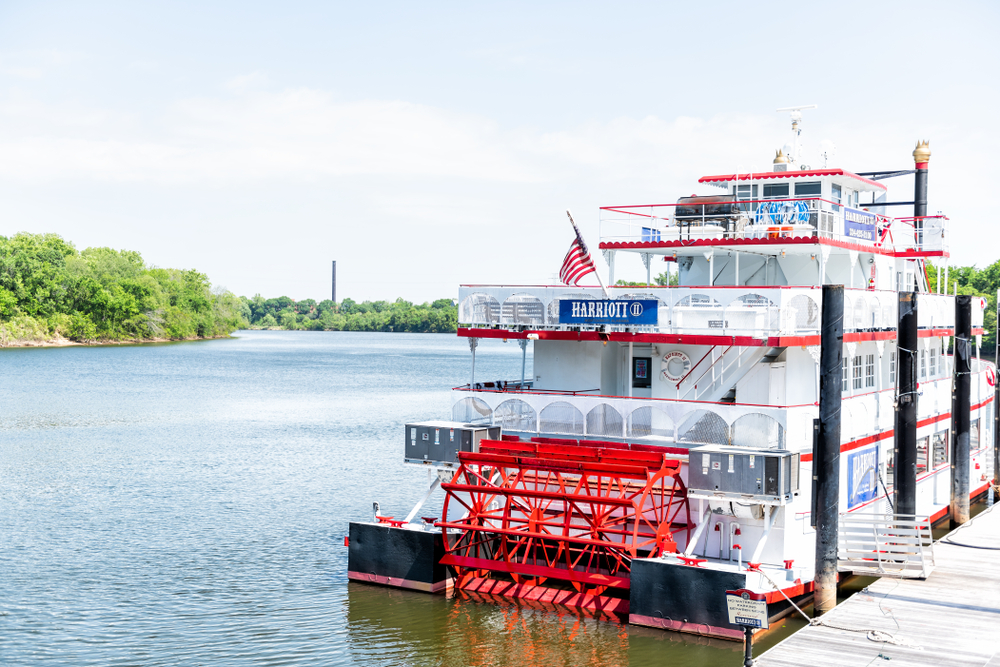 King Memorial Baptist Church
The King Memorial Baptist Church is one of the most popular attractions in Montgomery. This is the church where Rev. Martin Luther King Jr. preached for 6 years from 1954 to 1960. This old church was first opened back in 1879 and has been a part of the community in Montgomery AL ever since.
It was once the place where the Normal School for Colored Students, which was a part of the University of Alabama, held its classes. Legend also has it that this is also where Martin Luther King Jr. organized the 1956 bus boycott. They do have guided tours where you can go and see where he held his office and listen to a short video about the history of the church.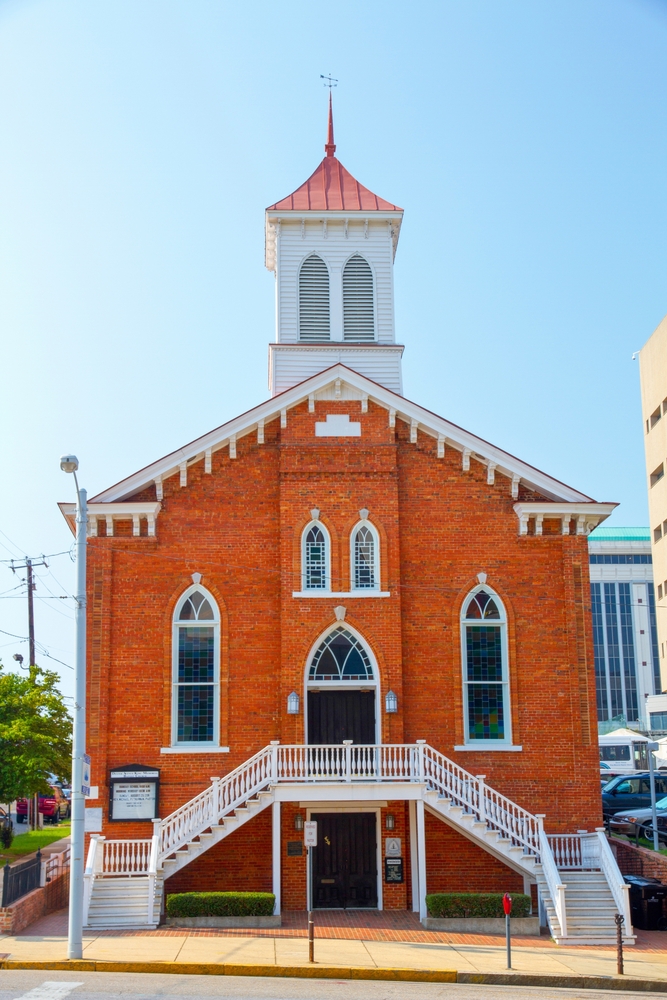 Riverfront Park
When in town you should check out the Riverfront Park it is one of the best things to do in Montgomery with kids. There are so many different activities to choose from that you could be entertained all day if you wanted to. Most people enjoy just sitting on the grass and having a picnic while watching the boats cruise down the river.
While visiting be on the lookout for the Montgomery activities like rides down the river, live music, baseball games, and enjoy the splash pad when the weather is nice enough. Make sure to check out the parks and recs website, or just stop by the Riverfront Park to see what kind of fun you and your family can get into.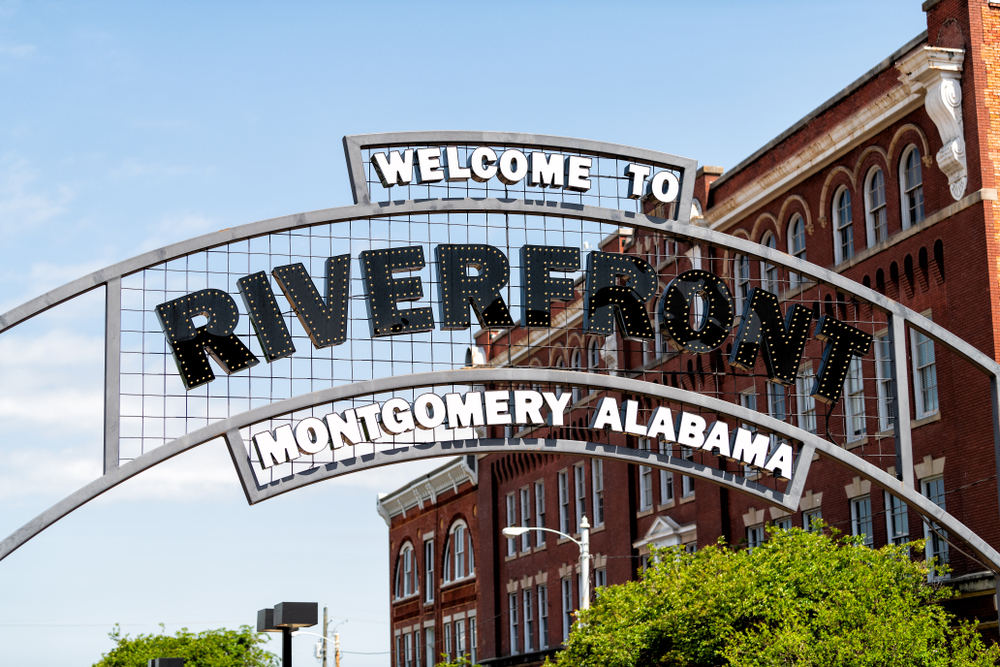 Haunted Montgomery Tours
If you are into spooky stories about the history of Alabama then this is one of the best things to do in Montgomery at night for you to check out. They show you all the hidden history and ghost sightings that have happened throughout the town of Montgomery while riding around in an old hearse with the tour guide. There are only 6 seats on the hearse so make sure you book your tickets fast.
They ask that you please book your tour at least 24 hours in advance either online or you can give them a call. The tours are only on the weekend and start at 9:00 pm on Friday and Saturday. One of the tour stops is at the sight of one of the most famous unsolved murders that happened in Montgomery. If you are planning to visit around Halloween time you should book your spot as soon as you can.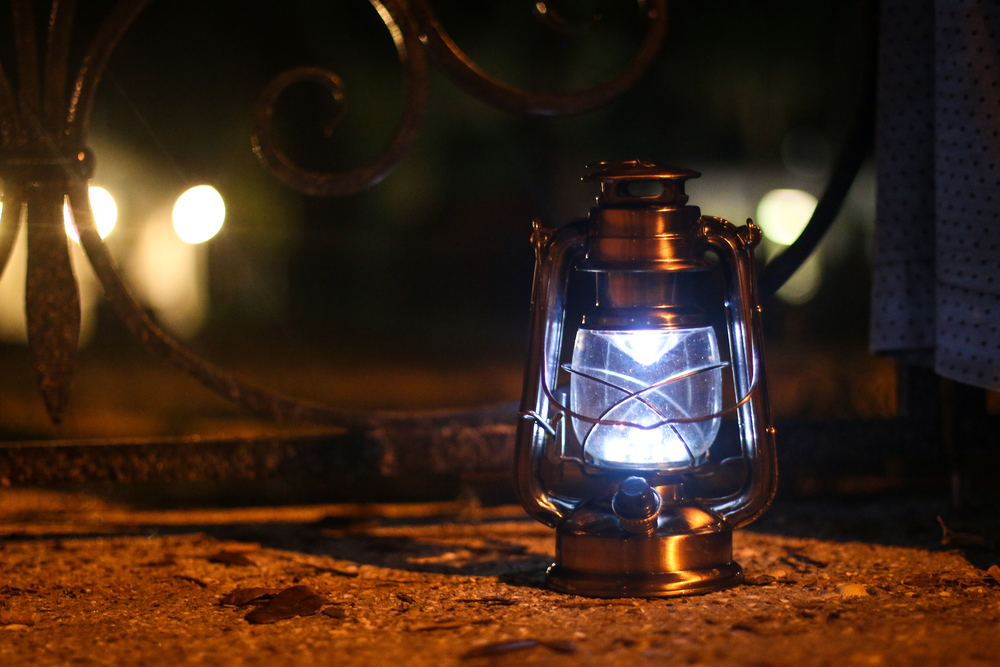 Eastbrook Flea Market and Antique Mall
If you love shopping secondhand and finding hidden treasures then the Eastbrook Flea market and Antique Mall would be one of the places to visit in Montgomery. This mall has 60,000 square feet and 3 stories high with over 300 vendors that sell modern and historic items so you are sure to find something for everyone in the family.
They are known to have everything from big pieces of antique furniture to fresh flowers for your garden. They are open every day of the week from 10 am to 6 pm and usually are offering free popcorn for you to stroll around at your leisure and find the perfect souvenir from your vacation to Montgomery AL.