If you are on the lookout for great things to do in Nags Head, North Carolina, you're in the right place! You won't have to wonder what to do in Nags Head any longer! From walking the seventeen miles of coastline and enjoying breathtaking views over the beaches and waterways to enjoying art, nature, and good food, you will love Nags Head!

You will be able to have fun and make memories in Nags Head which is one of the prettiest towns in the Outer Banks. This group of barrier islands in North Carolina is the perfect getaway for any type of traveler. Whether you are traveling solo, with friends, as a couple, or with kids, you can find your place in Nags Head!

So, which of these fun sites will you visit first?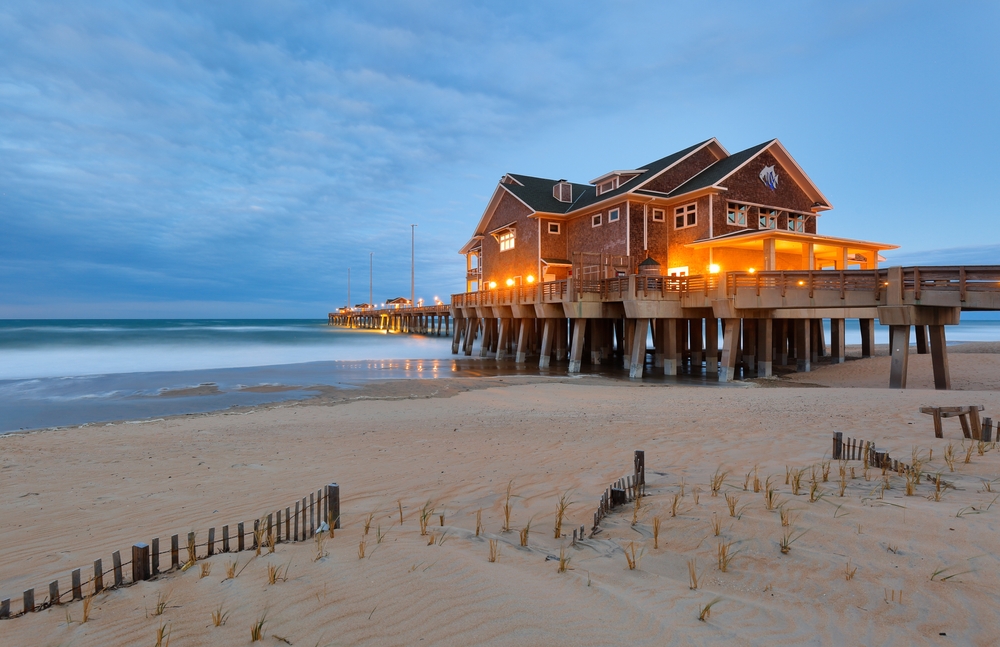 12 Best Things To Do In Nags Head NC You Shouldn't Miss
Nags Head Golf Links
One of the best things to do in Nags Head for adults is to visit the Nags Head Golf Links. The course is tucked into the natural and windswept environment of the Outer Banks. This incredible golf course has been chosen as a perennial favorite in both Golfweek and Golf Digest magazines. The course has a Scottish links-style championship golf course for visitors to enjoy.

In further praise for this Nags Head attraction, it has been said that the holes along the Roanoke Sound are "among the most beautiful in the Eastern U.S." The course is designed to fit the needs of players of all abilities in a picturesque location that includes a practice green and a Cayman driving range.

If you aren't much of a golfer, you can book convenient one-on-one lessons or clinics to help up your golf game. Seeing and experiencing something as beautiful and highly regarded as the Nags Head Gold Links is a must for your Nags Head bucket list as it is one of the best things to do in the Outer Banks!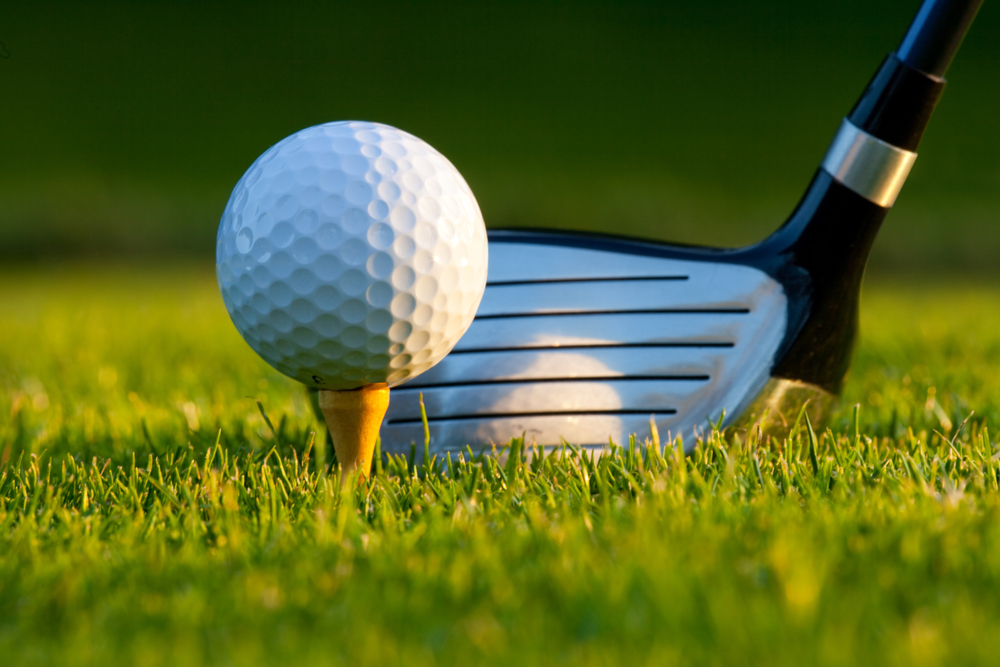 Rent a Bike To Explore the Town
One of the best things to do in Nags Head is to rent a bike to explore the town. Bike rentals are popular in all of the Outer Banks, and there is a good reason for this. The towns and islands in the Outer Banks are fairly compact, which lends them to easy maneuverability.

When you are in the OBX, you will find many places where you can rent a bike that fits your needs. There are several rental shops in nearby Kill Devil Hills and in surrounding areas where you can sign out an electric bike, a bike with a child seat attached, or a regular bike.

What is so wonderful about these bike shops is that they typically rent other equipment as well. So while you are there, you can browse the shops' selection of kayaks, stand-up paddleboards, boogie boards, and more. Who knows, maybe after you ride around town, you head back to the shop to check out a paddleboard. The sounds along the Outer Banks are stunning!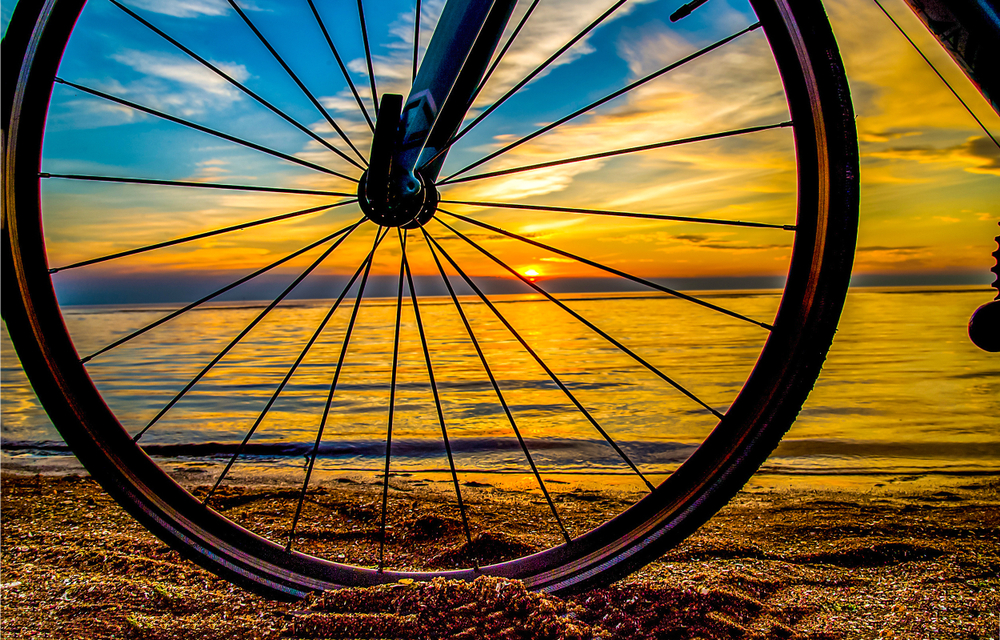 Eat at the Blue Moon Beach Grill
One of the best things to do in Nags Head at night is to visit the Blue Moon Beach Grill. The grill offers a quirky and fun-filled dining experience for guests. They serve up Southern comfort food with twist and flair that will really draw your interest. You will really enjoy that the Blue Moon Grill understands budget travelers and strives to make dishes affordable.

The menu is full of fried, Southern, and seafood delights! You can dive into dishes like Caribbean Jerk tuna bites, crab stuffed Flounder, pepper-dusted Tilefish, mussels fromage bleu, fried green tomatoes, seared sea scallops, and more! Don't worry if seafood isn't your thing. You can also get dishes like the Beach Burger and the Chick DeCluck to suit your non-seafood preferences.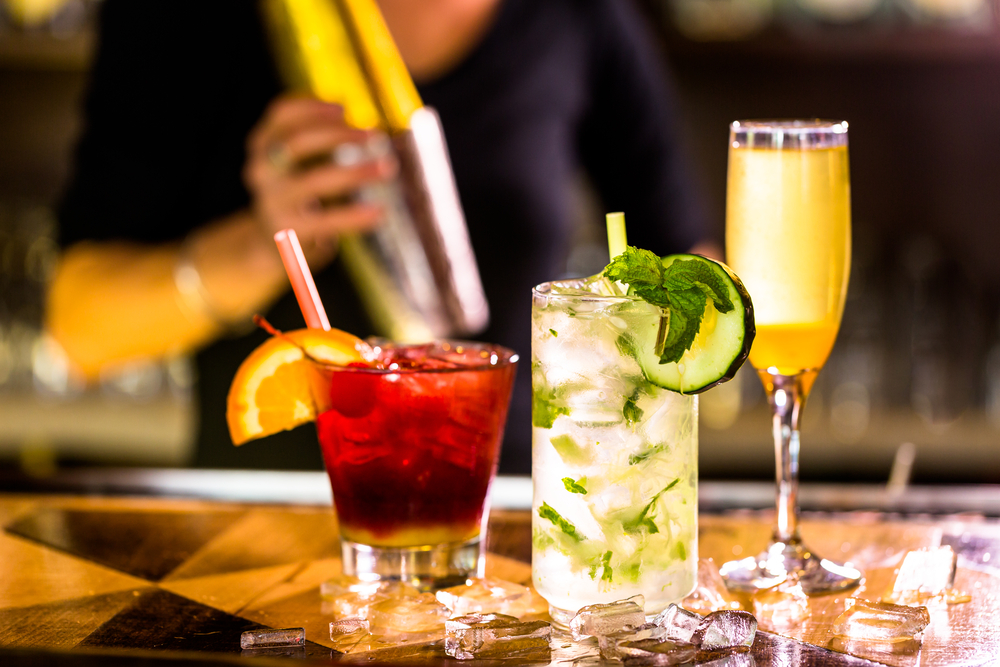 Jockey Ridge State Park
Jockey's Ridge State Park is one of the most fun things to do in Nags Head! The park is a super popular attraction on the East coast. In fact, it is one of the best things to do in North Carolina, so be sure to check it out when you are in Nags Head, as it makes a dreamy bucket list attraction!

There's a visitor's center, museum, and wooden boardwalk to enjoy while you are visiting. This state park is home to the tallest living sand dune on the East Coast. It is an ideal location for those looking to fly kits or go hang gliding. If you have never been hang-gliding before, it's totally okay! You can book lessons with Kitty Hawk Kites, and they will teach you everything you need to know.

Of course, there are other things to do than just hang gliding at Jockey's Ridge State Park. You can go sandboarding, watch a famous sunset from the top of the dunes, or go hiking. There are two marked trails in the park that you will enjoy. The Tracks in the Sand Trail and the Jockey's Ridge Soundside Nature Trail. Both are between 0.9 and 1.2 miles long, but keep in mind that you will be walking on sand, which changes the difficulty a bit.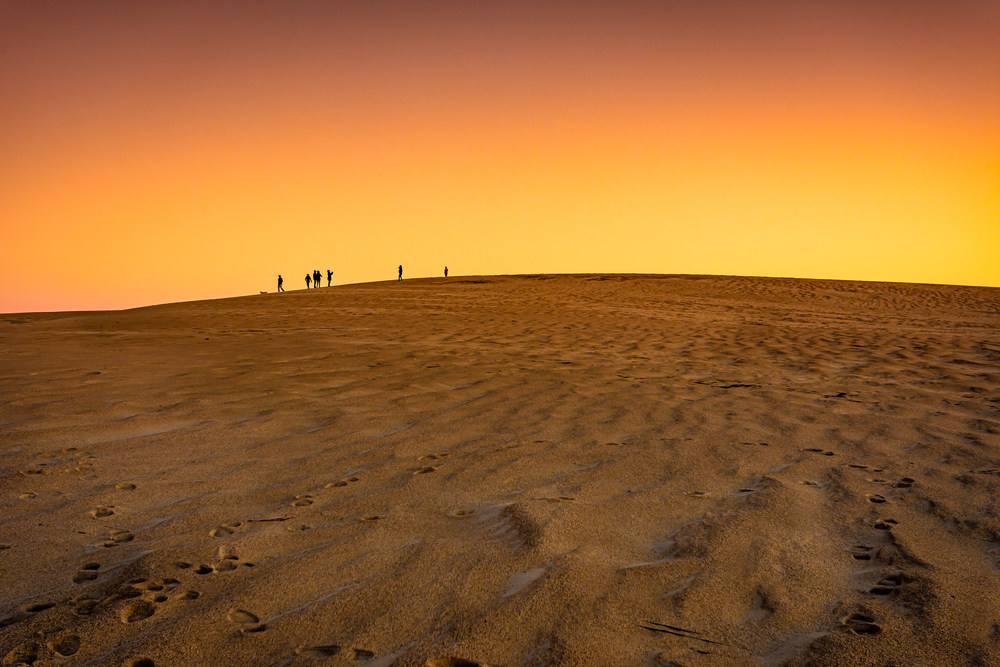 Full Throttle Speedway
Of all the things to do in Nags Head with kids, this is one of the coolest! The Full Throttle Speedway on Croatan Highway is a fun go-kart track that kids will love to race around. There are double-seat karts, single go-karts, or junior karts for smaller children. There are also two tracks to choose from as well.

While you're there, you can grab snacks from the Pit Stop Concessions. They make their treats fresh daily, and it's a perfect way to fuel up during your fun without having to leave the speedway. You'll find snacks like soft serve ice cream, pretzels, cotton candy, shaved ice, fresh popcorn, and of course, cold drinks to quench your thirst.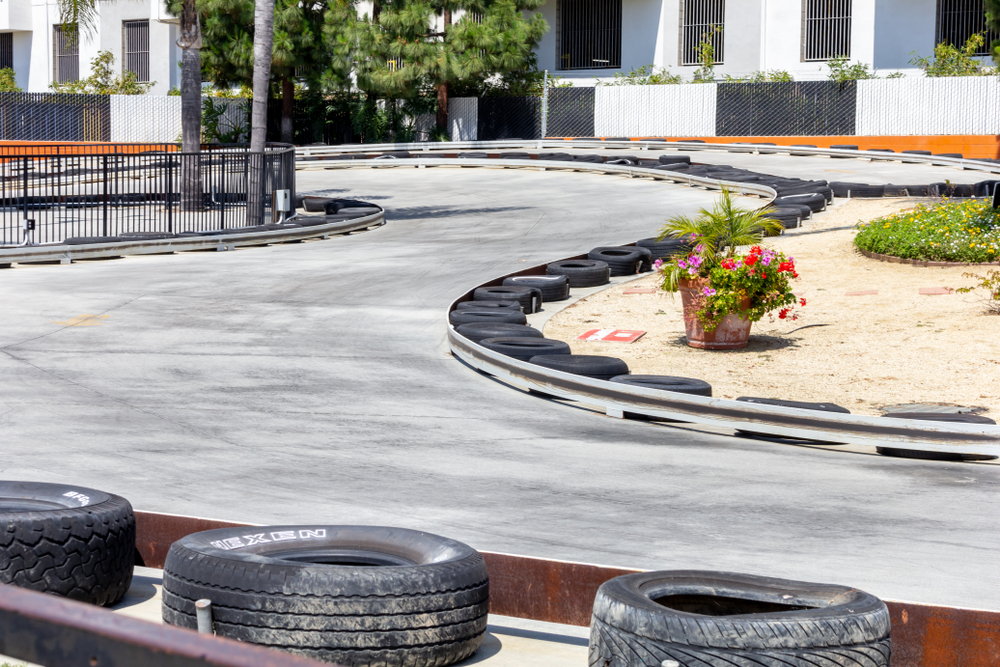 Grab a Sweet Treat From Booty Treats Ice Cream & Shave Ice
When it comes to Nags Head activities for a hot day, be sure to add Booty Treats Ice Cream and Shave Ice to your itinerary. You will find this lovely little sweet shop on South Virginia Dare Trail just across the street from the Admiral Street Public Beach Access. What makes this sweet shop the best in Nags Head is the variety available.

You can get shaved ice, mini melts, ice cream cookie sandwiches, Booty shakes, and hand-scooped ice cream cups and cones. You can get your shaved ice with a scoop of mini melts on top, which is basically like dip n' dots. If you choose to get a root beer flavor shave ice, and put a scoop of vanilla mini melts on top to make it like a root beer float!

Another super popular option when at Booty Treats Ice Cream and Shave Ice is the ice cream cookie sandwiches. You can choose between any of their wonderful flavors like key lime pie, strawberry shortcake, lemon sherbert, and pelican pecan, and then choose two cookies to stuff it between!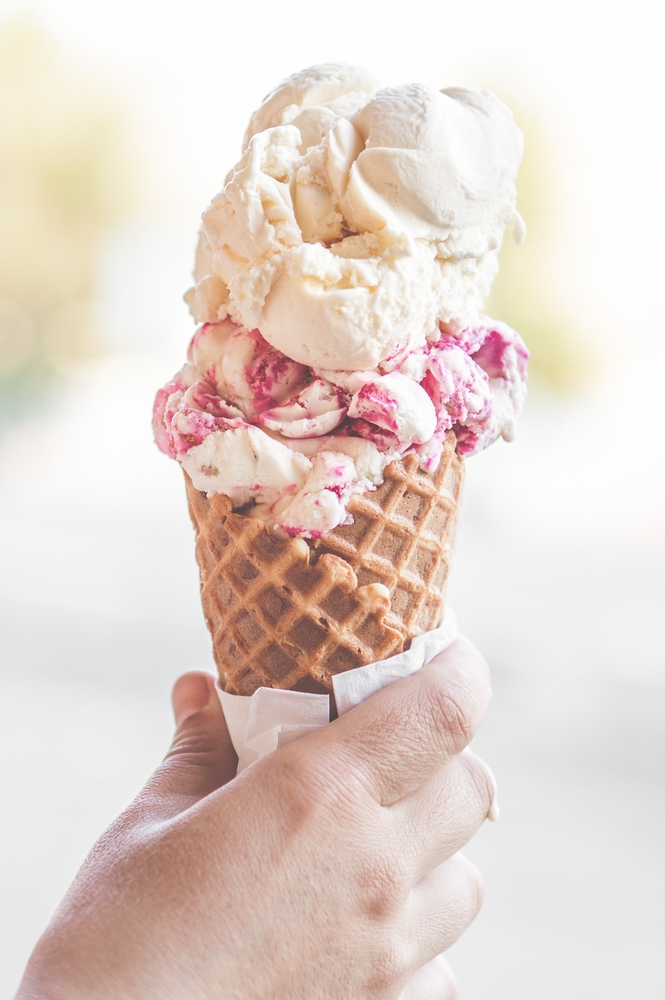 Visit Bodie Island
One of the best free things to do in Nags Head is to visit Bodie Island. Pronounced like "body", this island is the jewel of Nags Head. It is one of the prettiest islands in the south to escape to when you are looking for a paradise-Esque getaway. This long and narrow island is a barrier peninsula formed in the north-central part of the Outer Banks.

The obvious centerpiece of the island is the lighthouse. The Bodie Island Lighthouse is often passed up by visitors passing through Nags Head on their way from Hatteras to Ocracoke Island. You will want to make sure to make a stop for this iconic black and white striped lighthouse.

While you are there, you can enjoy w wooden boardwalk and viewing platform that is just absolutely stunning. The walkway will take you around the lighthouse and up to the platform, where you will have views over the surrounding salt water marshes. Keep in mind that this is snake territory, and you may see them coming or going from under the boardwalk.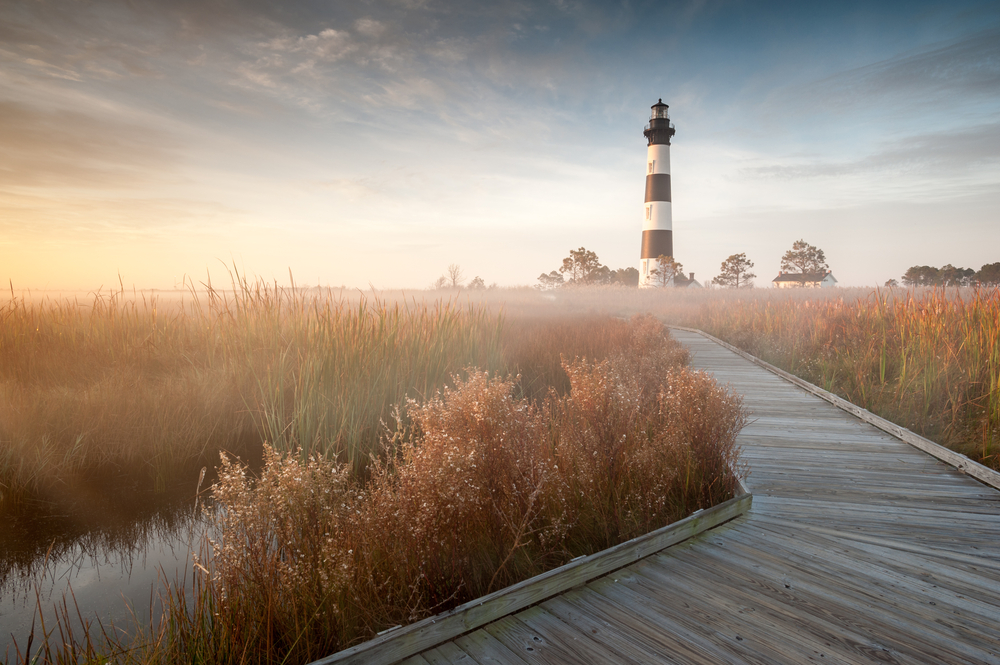 Seaside Art Gallery
Seaside Art Gallery is one of the ideal things to do in Nags Head for couples. You can take a break from the salty air and the harsh sunshine of the Outer Banks and enjoy an air-conditioned display of local art. Art enthusiasts will love that they will be able to enjoy the art that mimics the life on the Outer Banks.

Most art is focuses on the sea, wildlife, and other natural parts of the OBX. While this is a great place to browse around when you are ready to get out of the great outdoors for a moment, it is also a great place to purchase a moment. There's no better way to buy something that will help you remember your time in Nags Head than by buying something from a local artist.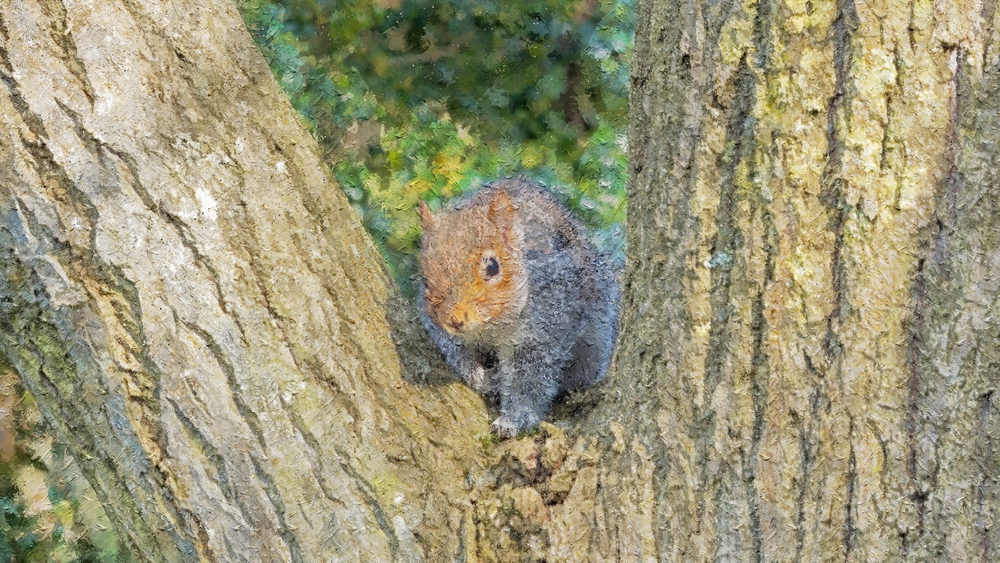 Nags Head Woods Preserve
Looking for a way to explore nature without being on the beach? The Nags Head Woods Preserve is one of the best attractions in Nags Head. this site will take you inland on the island a bit and toward the sound that resides between the island and mainland North Carolina. The reserve actually resides outside of the town of Nags Head a bit, in the town of Kill Devil Hills, making it one of the best things to do near Nags Head.

You will be astonished by the natural beauty of the reserve. Little ponds, saltwater marshes, sound beaches, wooded areas, bridges over waterways, and lovely coastal wildlife are all there for you to enjoy.

Little squirrels, rabbits, birds, and the typical coastal marine life all call the preserve home. In fact, there is a larger variety of wildlife in the Outer Banks than one may realize. Did you know there are black bears, wild horses, and red wolves in the OBX? When you are making your list of things to do in Nags Head, North Carolina, be sure to not overlook the lovely and beautiful Nags Head Woods Preserve.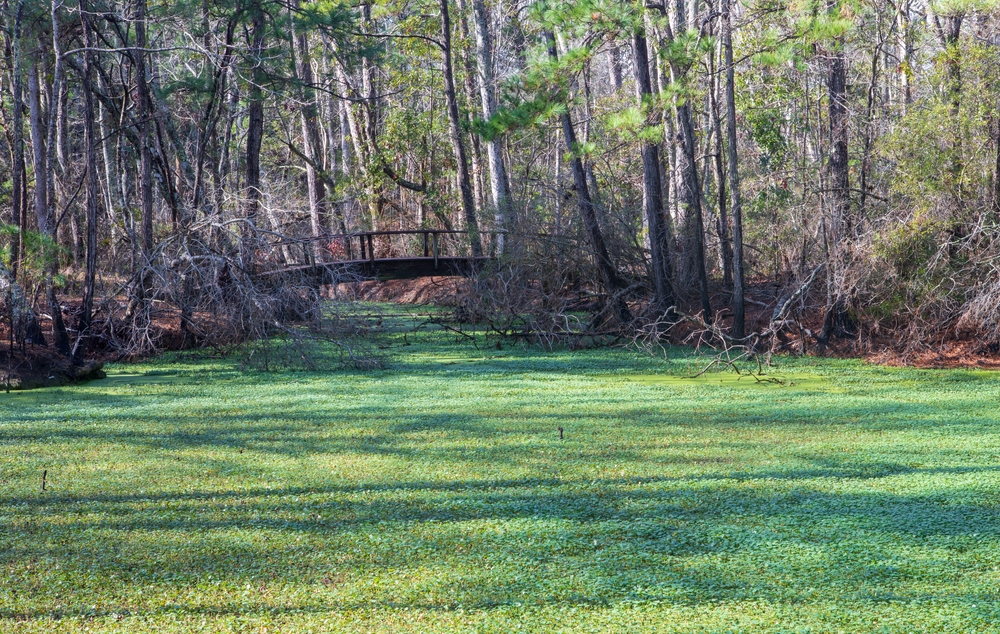 Outer Banks Fishing Pier and Fish Heads Bar and Grill
This rustic and beautiful waterfront pub and pier is one of the most popular joints in the Outer Banks and definitely one of the best activities in Nags Head. The Outer Banks Fishing Pier was the first pier on the barrier islands, and it was built in 1939. After being wrecked by hurricane Isabel in 2003 and rebuilt in 2011, it is a thriving and bustling hotspot along the Outer Banks.

You can walk out on the pier and enjoy the views over the waves and beach, go fishing, or grab a bite to eat at the Fish Heads Bar and Grill. The colorful building, strong lights, and inviting bar tables make for a super enjoyable atmosphere on the pier.

Most famous for their cold beer and loaded nachos, you can find so many amazing seafood dishes and southern comfort foods at Fish Heads. It can be an amazing place to visit for breakfast or a late dinner as you can enjoy the beautiful colors painted in the sky at sunrise and sunset. Of all the things to do in Nags Head, this is one of the most fun and iconic spots!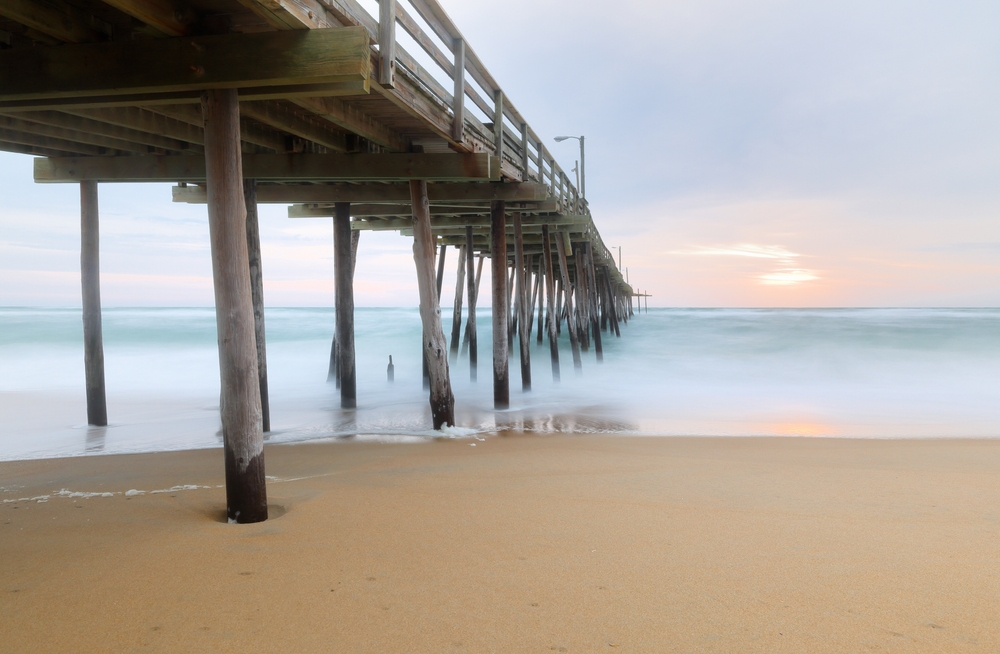 Harvey Soundside Park
Another opportunity to step away from the busy beaches for a minute, the Harvey Soundside Park in Nags Head has beautiful calm water, beaches, opportunities for various water sports, and a covered shelter for enjoying the salty air without being in the direct sun, a grill, and bathrooms.

Here, you'll be able to enjoy OBX sunsets, wildlife, saltwater marsh views, and occasional events. Check online for when events and sales are being held in the park, as you may get the privilege of visiting one during your visit.

Next to the park is the Miller's Waterfront Grill. This gives you an opportunity to enjoy the views of the park while grabbing lunch or dinner at the same time. Miller's has a wonderful menu of seafood and steak. The restaurant is open during the warm seasons, and visiting is one of the best things to do in Nags Head, NC.
Jennette's Pier
Among the most beautiful places to visit in Nags Head, Jennette's Pier is a stunning pier in Nags Head off of South Virginia Dare Trail. Visiting Jennette's has been a fishing tradition since 1939. World-class fishing is possible here at Jennette's Pier. They also offer youth adventure camps, wide beaches on both sides, a public bathhouse, and free parking.

In the pier house, you will find a lovely little center where you can see native fish species and large aquariums. There are also interactive science exhibits and areas where families can learn about renewable energy. It's easy to see why Jennette's Pier is a family favorite in the Outer Banks! Be sure not to pass up the chance to visit for yourself as it is one of the coolest things to do in Nags Head!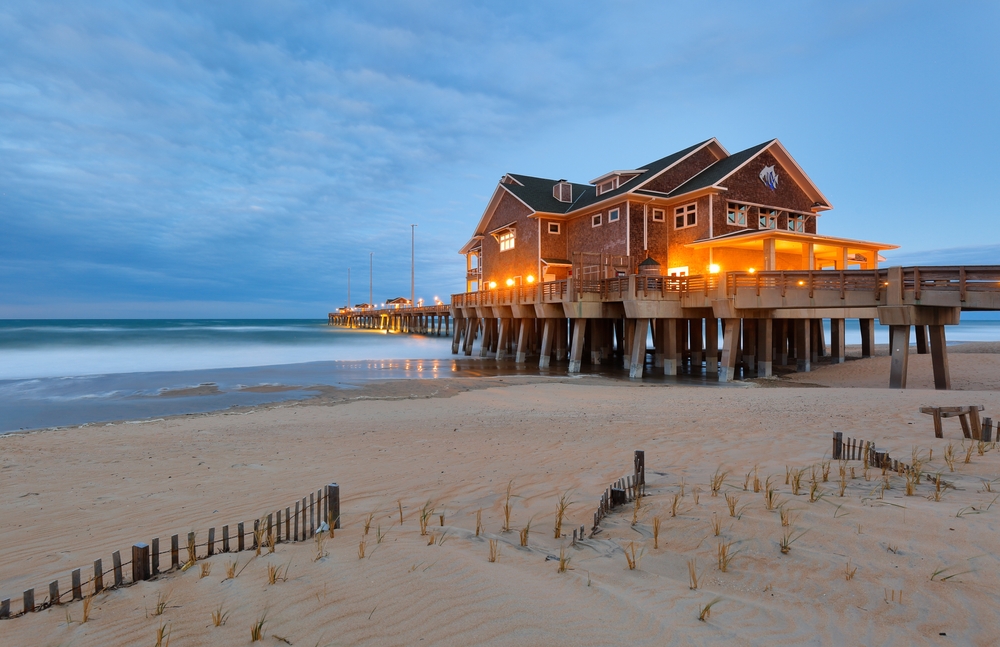 As you can see, Nags Head is swimming with natural beauty and fun things to do. From the fishing and water sports opportunities to the amazing food and adventurous activities, you will fall in love with this beautiful little Outer Banks town.

Let us know which of these fun things to do in Nags Head will you do first.