In life's busiest moments, it's no surprise that you've probably found yourself thinking about making an escape to the prettiest islands in South Carolina.
People from all over take time to visit South Carolina because of their heavily visited golf courses, the artistic scene, southern dishes, and of course, the beaches. The prettiest beaches South Carolina has to offer make the beach scene one for the books!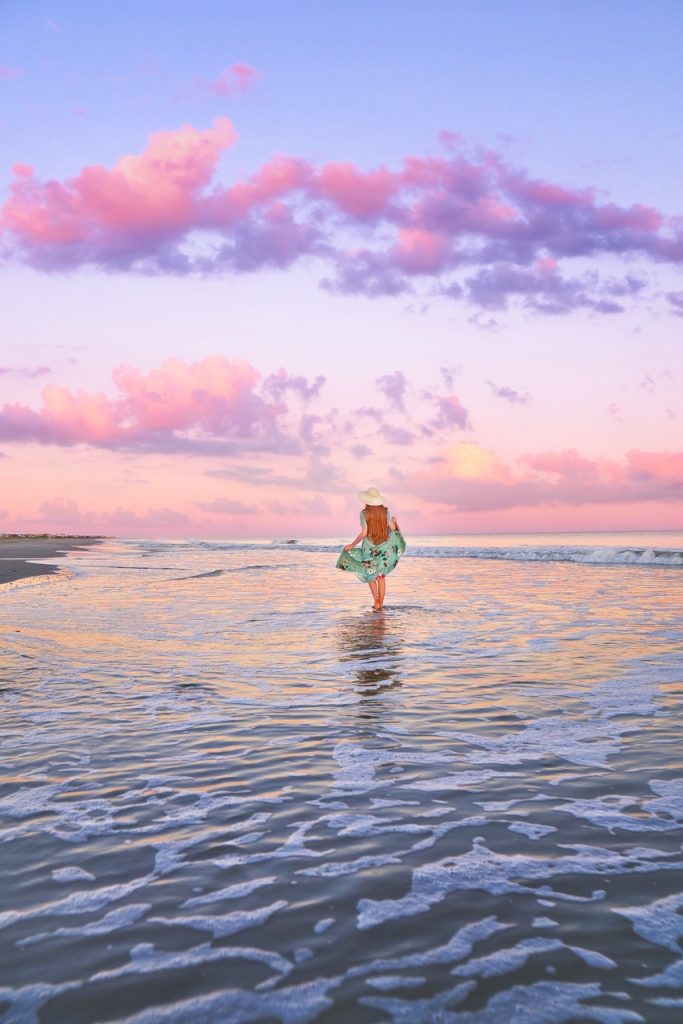 13 Prettiest Islands In South Carolina To Escape To
Sullivan's Island
If you're looking for things to do in Charleston, SC than you must check out Sullivan's Island!
Sullivan's Island is one of the prettiest islands in South Caroline because of its pristine beaches and exciting sightseeing spots to explore while you're there!
With a population of around 2,000, Sullivan's Island is an ideal place for a get-away! As you soak up the sun and feel the sand in your toes, you can relax and enjoy the 2.5 mile long beach line!
Sullivan's Island also has numerous other sights to explore if you want to step outside of the beach zone. One of the most popular attractions on this South Carolina island is the Edgar Allen Poe Library! It is in the home he occupied during his lifetime.
You can also take a trip to the Sullivan's Island Lighthouse and enjoy the view at sunset!
Sullivan's Island is one island in South Carolina you will want at the top of your list! This is truly one of the best beach towns in South Carolina!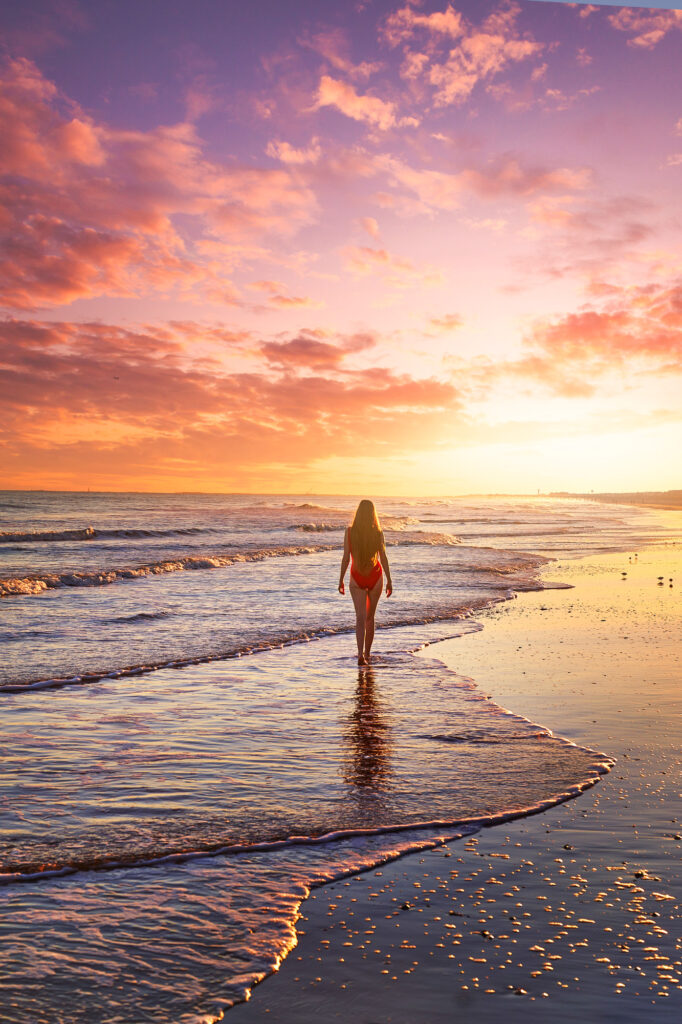 Hilton Head
Hilton Head is comprised of 12 miles of beautiful, pristine beaches that occupy the Lowcountry.
This is one of the prettiest islands in South Carolina because of the amount of culture, art, and historical significance. You'll never run out of something to look at or do during your time on Hilton Head Island!
There are so many amazing places to see, make sure to check out our Favorite Beaches In Hilton Head!
One exciting aspect of this South Carolina island is their Turtle Protection Program. They have almost 300 turtle nests that are protected on this island every year between 2 volunteer groups! Turtle lovers will have an exciting experience on this island!
Hilton Head is also popular for golf players! This island has over 32 courses, as well as bike riding, hiking, and guided tours. This is truly one of the Best Weekend Getaways In South Carolina!
If you are interested in the history of the island, we must check out the Gullah Museum of Hilton Head Island! This museum will teach you everything you'll want to know about Gullah culture so you can fully enjoy your stay on one of the pretties islands in SC!
Make sure to check out our list of the Best Resorts In South Carolina if you are looking for an epic place to stay on your trip!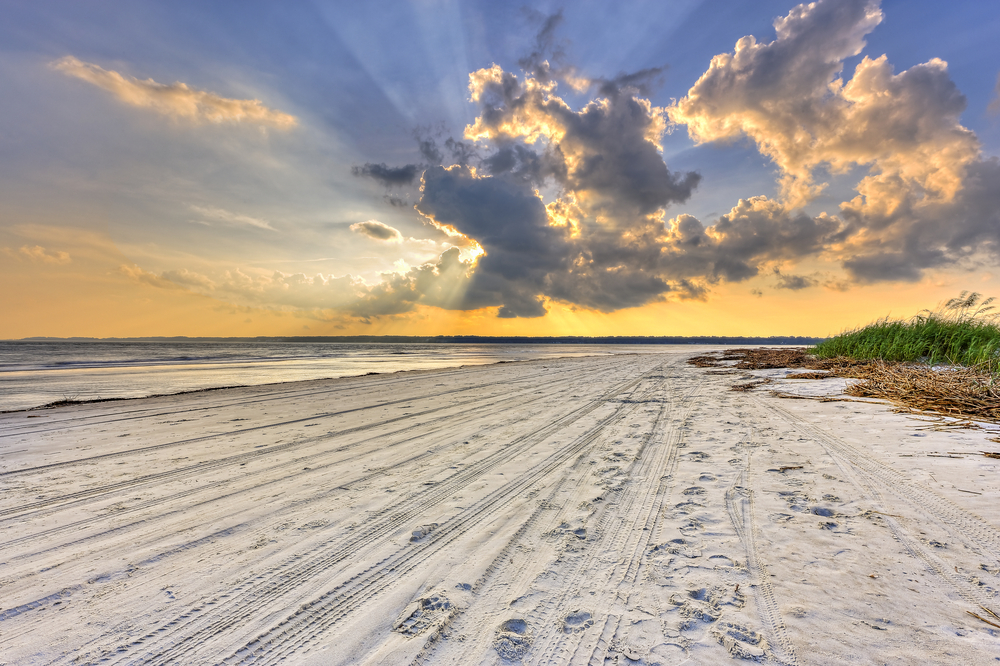 Isle Of Palms
Isle of Palm is another island in South Carolina that you must add to your island bucket list!
Just north of historic Charleston, the Isle of Palms offers an excellent selection of sight-seeing and fun experiences to enjoy during your stay!
To start, there are a number of tours you can take while you are there. The Isle of Palms offers the very popular ghost tours! If you are traveling with family, this would be a great experience for the adults! If you aren't into ghosts, you can also take horseback riding tours or enjoy a nice tasting tour!
The tasting tour gives a culinary experience straight from the island! You can taste the local food and, on select tasting tours, you can even taste a hand crafted cocktail from popular island vendors! If you want even more tasting options, you must check out some of the best restaurants in Charleston!
Depending on the time of year, the Isle of Palms also holds festivals and events! One of the most popular is held in July which is the Fourth of July Fireworks!
You won't want to miss what this island has to offer!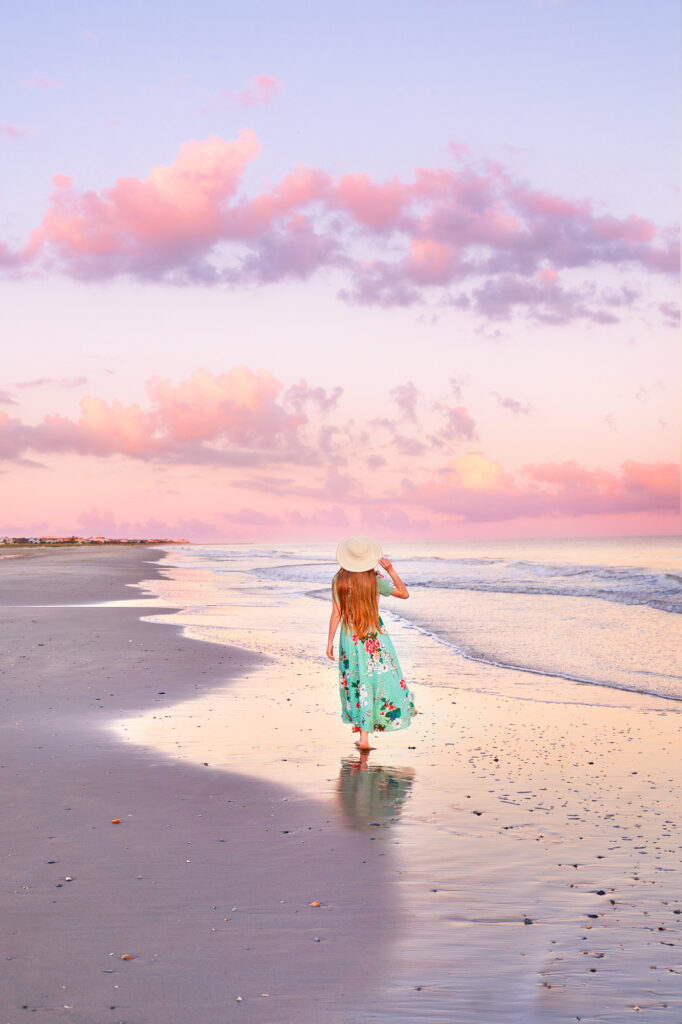 Johns Island
Johns Island is one of the prettiest islands in South Carolina because of the location and activities to do while you're there!
This South Carolina island is the largest in the state! At 84 square feet, it is also the 4th largest island on the east coast of the United States! With all that space, there is plenty of room to grab a beach chair and enjoy the sunshine during you stay!
Johns Island also has exciting activities to do while you're escaping reality for a bit! One of the most popular is kayaking or paddle boarding. Both of these activities allow you to spend some time dolphin watching! We can't think of anything more exciting than hanging out in the water and getting an upcode view of dolphins in their natural habitat!
If you're looking for a break from the sunshine, you must check out the Angel Oak Tree! This is the oldest and largest tree on the island. It gives excellent shade to anyone that comes to visit. This would be the best place to relax underneath with a great book!
Johns Island is one island in South Carolina that you'll want to come back to over and over again!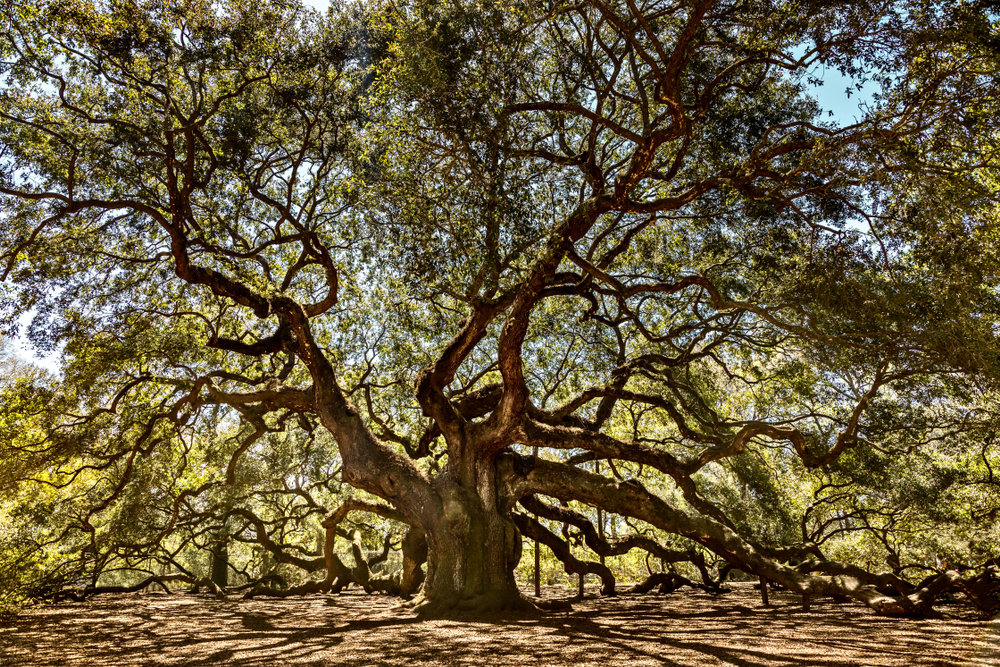 Daufuskie Island
This island in South Carolina is only accessible by ferry which makes your escape from reality even more fun!
Daufuskie is full of beautiful vacation homes for yourself or your family! You can relax right by the beach and never be far from the comfort of your vacation home. We can't think of anything more dreaming than being within walking distance to the beach at all times of your stay!
You can also enjoy the beach front on the back of a horse! Daufuskie Island offers horseback riding up and down the beach line. Talk about a relaxing way to explore this small South Carolina island!
Foodies will also love this island. There are a number of restaurants to try out, the most popular being Old Daufuskie Crab Company! Here, you can even shuck your own oysters when they are in season!
Daufuskie is one of the prettiest islands in South Carolina that will give you the peace and relaxation you are searching for!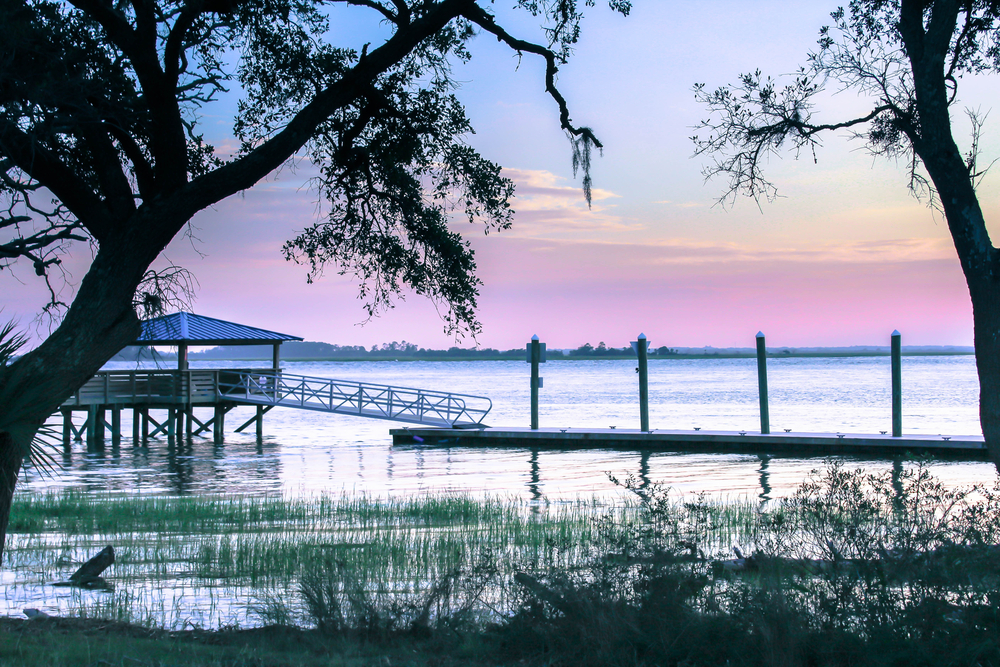 Folly Island
Folly Island is frequently referred to as the "Edge of America," and people come from all over to vacation at this little South Carolina island! If you're thinking about visiting the beaches in South Carolina, you must stop here!
Folly Island is well-known for its year around festivals and activities for the whole family. Of course, one of their largest events is the Fourth of July Fireworks, but beyond that they have many other experiences to enjoy year-round!
The Sea and Sand Festival is a great time to test out your sand castle building talents! You may even be surprised that if you find yourself on Folly Island in December, you can enjoy the Christmas Parade at the beginning of the month! If you're still around for the end of the month, Folly Island hold their very popular New Years Flip-Flop Drop festival!
Other than festivals, Folly Island has the most legendary sunsets. Visitors spend their time relaxing next to the water and watching the sun go down nightly. It is especially beautiful on cloudless days!
One thing you must try when you visit Folly Island, one of the pretties islands in South Carolina, is to take a surfing lesson! You may not leave as a professional surfer, but you will definitely have an experience!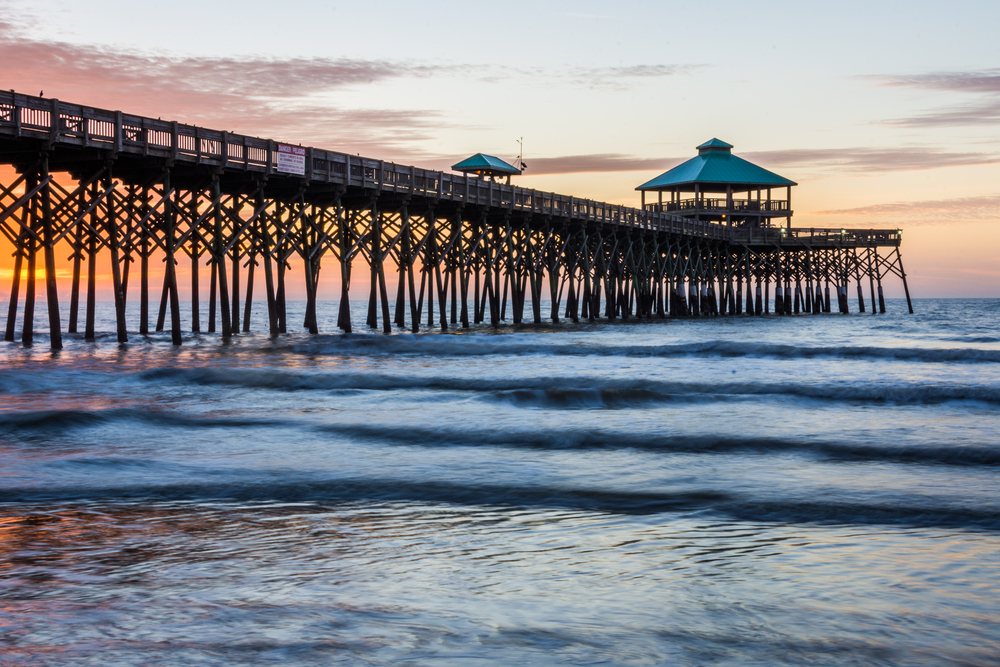 Harbor Island
Harbor Island is one of the pretties islands in South Carolina because of their extensive wildlife and wildlife protection efforts!
This South Carolina island is known for its gorgeous sand dunes and the 3 miles of beautiful sandy beach front. Here you can enjoy the beach with just a pair of sunglasses and a nice beach towel, or you can brush up on your environmental knowledge and learn about the animals that make this beach so pristine!
Harbor Island takes pride in their efforts to protect the wildlife that lives on this beach. That includes having "Beachfront Lights Out" during turtle nesting season, as well as holding informational classes for locals and tourists to learn about some of the endangered species there.
If you want to catch a glimpse at pelicans, herons, horseshoe crabs, and the turtles that call this island home, this is the perfect place!
Edisto Island
Edisto Island is not only one of the prettiest islands in South Carolina, it is also one of the most important islands in South Carolina!
This island holds so much history that it's impossible to leave without learning a single thing during your stay! On Edisto Island, you can take a trip to the Environmental Learning Center to learn all about the wildlife and sealife on the island!
Beyond the animals, there is also a lot of Native American history that derives from this South Carolina island! You can get even more of a glimpse into the past by taking a walk along the 1.5 mile beach front that is lined with seashells and fossils from long ago!
If you're looking for more physical activities, this island has plenty of trails for hiking and biking during your stay! You can select to come for just a day, or you can choose between a campsite or a cabin and have an extended adventure here on the island!
This island is pet friendly in most outdoor places, so if you are traveling with a pet, be sure to look up the rules and regulations beforehand!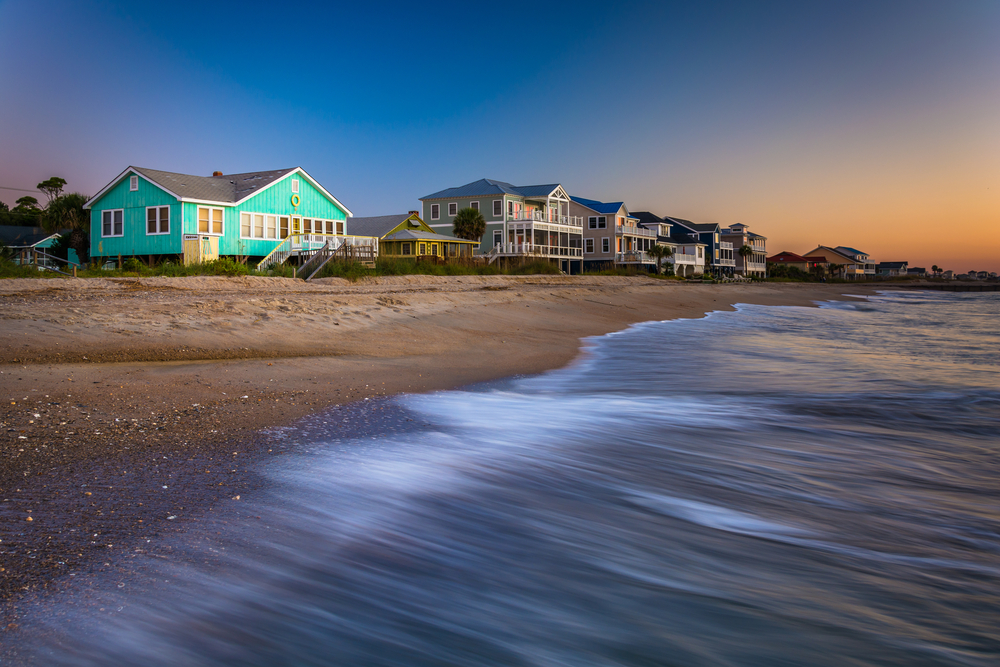 Wadmalaw Island
Wadmalaw Island is one of the pretties islands in South Carolina because of the scenic environment and is home to many exciting distilleries!
This island stretches for 10 miles, and is easily one of the most exciting South Carolina islands to visit! Wadmalaw Island is home to the Deepwater Vineyard which crafts the most delicious wines. Deepwater Vineyard incorporates the local grapes so that you always know everything you are tasting is straight from their Southern roots!
There is also the Firefly Distillery that creates popular spirits, and also holds monthly events and activities! So whether you are in the mood for a wine or a spirit, Wadmalaw Island can provide fun experiences for both!
Wadmalaw Island is also home to the Charleston Tea Plantation, which also happens to be the only tea garden in the United States! Visitors can tour the tea garden year-round, so you never have to worry about visiting during a specific season!
If you are looking for a fancy drink of many options during your trip, Wadmalaw Island won't disappoint!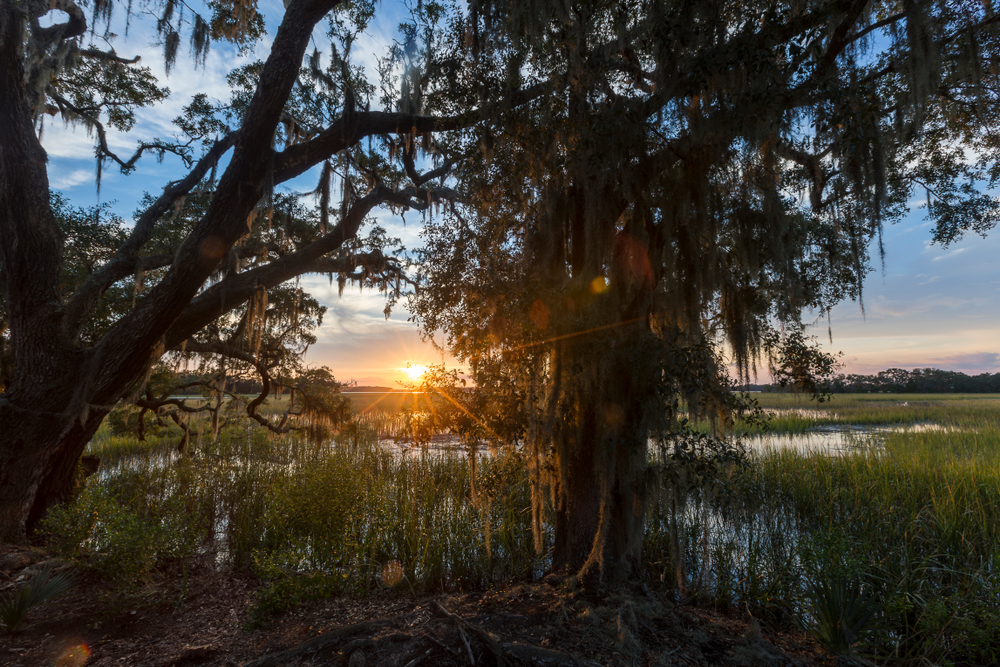 Spring Island
The 100% natural environment on Spring Island makes it by far one of the prettiest islands in South Carolina!
One of the largest appeals for Spring Island is the live oak forests. This forest has 35 miles of trails for horseback riding, walking, running, or just fun exploration! Here you can enjoy a mindful walk, or experience tranquility and enjoy the oak trees surrounding you at every corner.
Spring Island offers many other fun activities if you want something a little different! You can participate in club tennis or even the pickle ball clinic during the week!
You can even join the Art Barn Club and join a pottery workshop! This workshop will teach you how to craft one-of-a-kind pottery that beats any store bought souvenir!
This intimate little island in South Carolina will be one of the most relaxing trips you'll ever plan!
Callwassie Island
Callwassie Island is a small island and home to many of South Carolina's residents!
Here, you can find 33 lagoons and a 27-hole golf course. It is safe to say that you won't have to worry about running out of lagoons to relax near, and if you love golf, you will have plenty to keep you going!
One unique aspect about this island is that they have a beautiful Butterfly Garden! This garden takes visitors through every stage of the butterfly lifecycle. It also provides visitors the resources they may be searching for in order to help keep the world's butterfly population growing!
Along with lagoons and butterflies, you can also relax near the water and spend the day fishing or crabbing with the locals on this island!
The combination of the lagoons, fun activities, and the Butterfly Garden make this one of the pretties islands in South Carolina and should definitely be at the top of your list!
Bulls Island
Bulls Island is a beautiful barrier island located not far from Downtown Charleston!
This is one of the prettiest South Carolina islands because much of this area appears to be seemingly untouched from human activity! This means that the wildlife and environment around the area is thriving!
Animal lovers will enjoy this island for many reasons! To start, you can experience Bottlenose Dolphins during the ride in on the same ferry that has been bringing visitors over since 1994, the Island Cat Ferry!
Not only dolphins, you can even catch a glimpse at alligators relaxing in the water. Don't get too close, though! But where the excitement really lies is with the bird lovers!
Bulls Island houses over 275 bird species! This is the perfect island to relax and count how many you can spot during your visit!
Bulls Island has everything an animal lover would want to experience during an island getaway!
Hunting Island
Hunting Island is not only one of the prettiest islands in South Carolina, it is also South Carolina's most popular state park!
This island has a popular salt water lagoon that attracts many of the islands visitors! Not only that, but it also has an ocean inlet making it one of the most favored hotspots in South Carolina!
If you are wanting to spend the night, or even a few nights, Hunting Island has over 100 campsites, so there's plenty of room for you to park for a bit and enjoy the island! Make sure to make a reservation at the park before arriving!
One of the most notable experiences on Hunting Island is the historic Hunting Island Lighthouse! This lighthouse was build in 1859, and then rebuilt in 1975 after it was completely destroyed during the Civil War! Talk about having a piece of history directly in front of you!
Hunting Island is the most popular for many reasons, and we know you'll love this South Carolina island, too!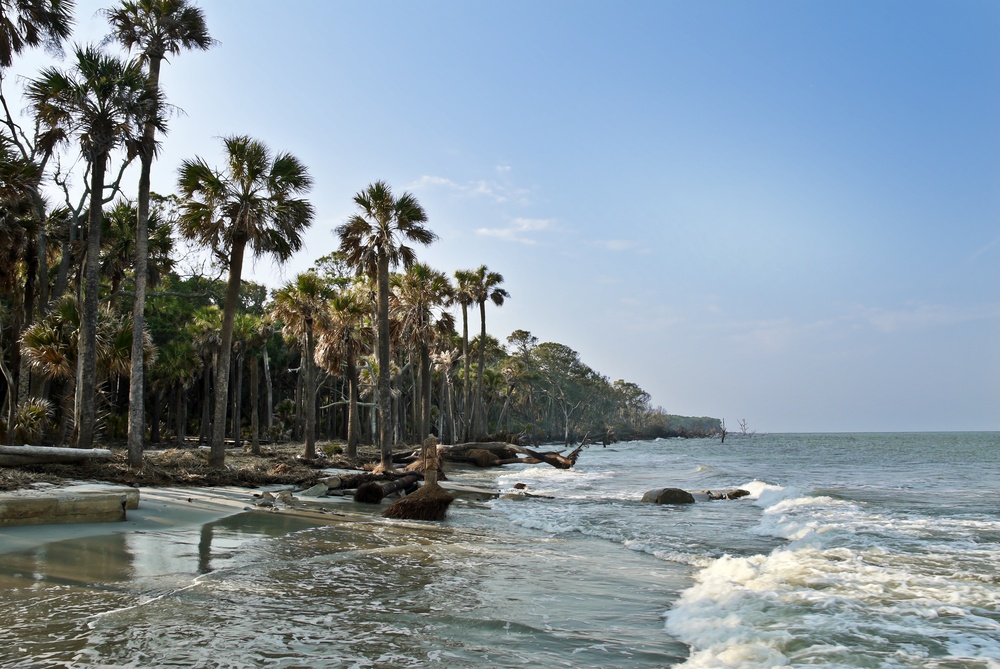 It's easy to want to take an island escape, and after seeing each of these South Carolina islands, we won't blame you for already packing a bag!
Each island offers something unique for each of its visitors to experience, whether it's a dolphin sighting, a lighthouse, Butterfly Garden, or wine vineyard, you're bound to have an unforgettable experience!
Who knows, maybe you might just make your island escape permanent!