Are you planning a trip and looking for unforgettable things to do in New Orleans? Then look no further, this list is perfect for you!
Planning your trip to New Orleans last minute?
Make sure to book your hotels and tours in New Orleans in advance to ensure availability! Here are our top picks for your trip!
Top Experiences And Tours In New Orleans:
Top recommendations for accommodation In New Orleans:
If you've never been to NOLA, you're missing out! It is a city full of history, exciting adventures, and delicious restaurants. A lot of people don't visit because they are worried about the crowds, and it is a popular city. But if you can, brave the crowds and check out this beautiful Southern city.
Whether you have a week or only 3 days to visit, you'll want to check out some of these activities. We've found something for everyone on this list. From history buffs, foodies, and art and music lovers, there is a fun thing to do for you on this list. There are even fun things to do in New Orleans with kids! So, let's take a look at 21 unforgettable things to do in New Orleans!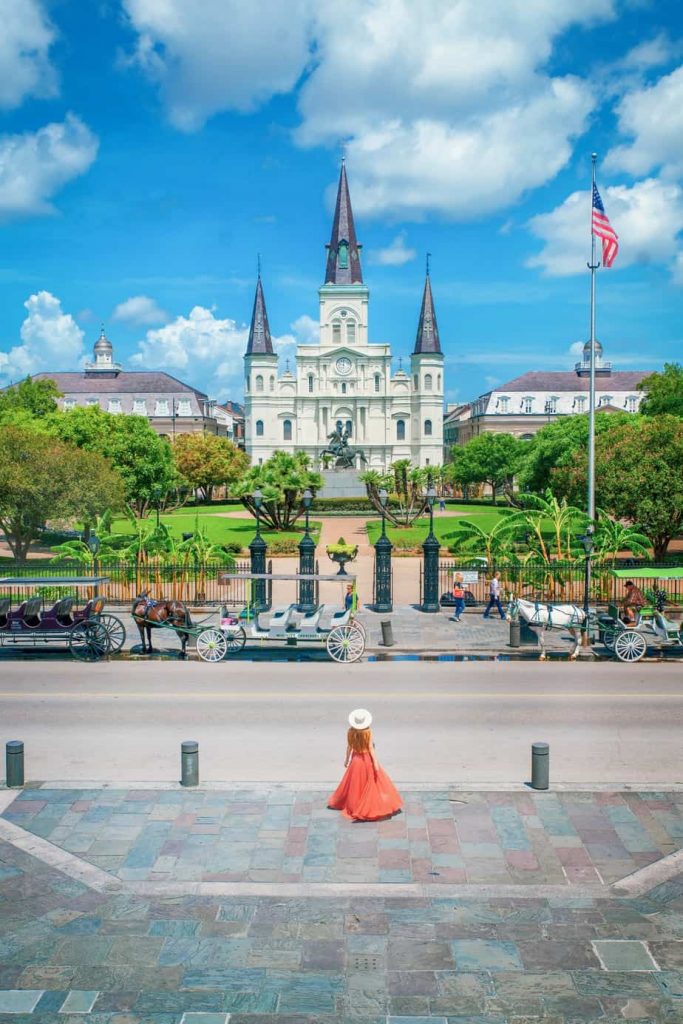 21 Unforgettable Things To Do In New Orleans
Eat Out At A Black-Owned Restaurant
New Orleans has a large Black community that is very active. Because of this, there are over 80 Black-Owned restaurants in the city. They vary from cafes, seafood, Creole and Cajun, vegan, and everything in between. Take a look at the New Orleans directory for Black-Owned restaurants and pick one to check out. You'll be supporting a local business owner all while getting to enjoy some delicious food.
One of our favorite places is Fritai. They used to be inside the St. Roch Market, but they are actually moving to their own space. Fritai is a black-owned Haitian restaurant. It is affordable and so delicious! They even have vegetarian options on their menu. Definitely make sure you check it out!
This is one of our favorite things to do and you should add it to your Weekend In New Orleans Itinerary.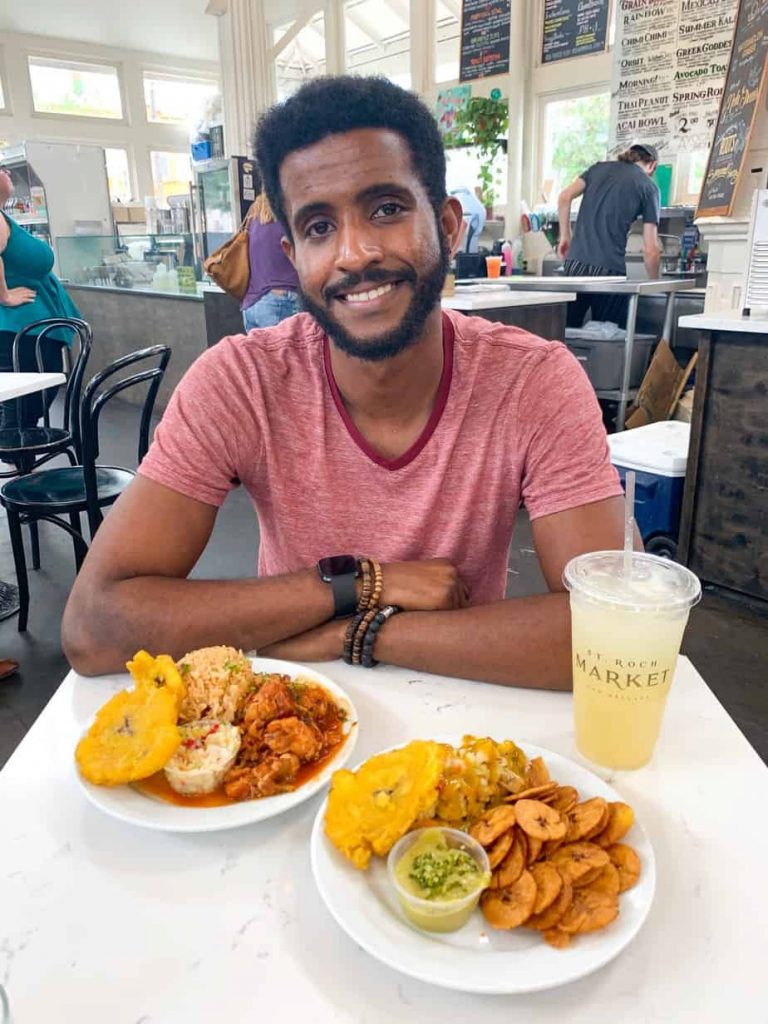 Visit the Carousel Bar
The Carousel Bar is a really unique bar in New Orleans. It is located in the upscale Hotel Monteleone, but anyone can come into the bar and it is free. If you want to take a picture at the iconic bar or explore before it gets too crowded, we suggest going early. You'll want to get there a little before it opens at 11am. If that's too early for you to get a drink, then you can go at a later time, but expect it to be busy.
The actual bar is shaped like a carousel and even spins around like one. No matter when you take the time to visit, it's worth the trip. It is one of the most unique New Orleans activities and you won't forget it. This is truly one of the Best Places To Stay In New Orleans!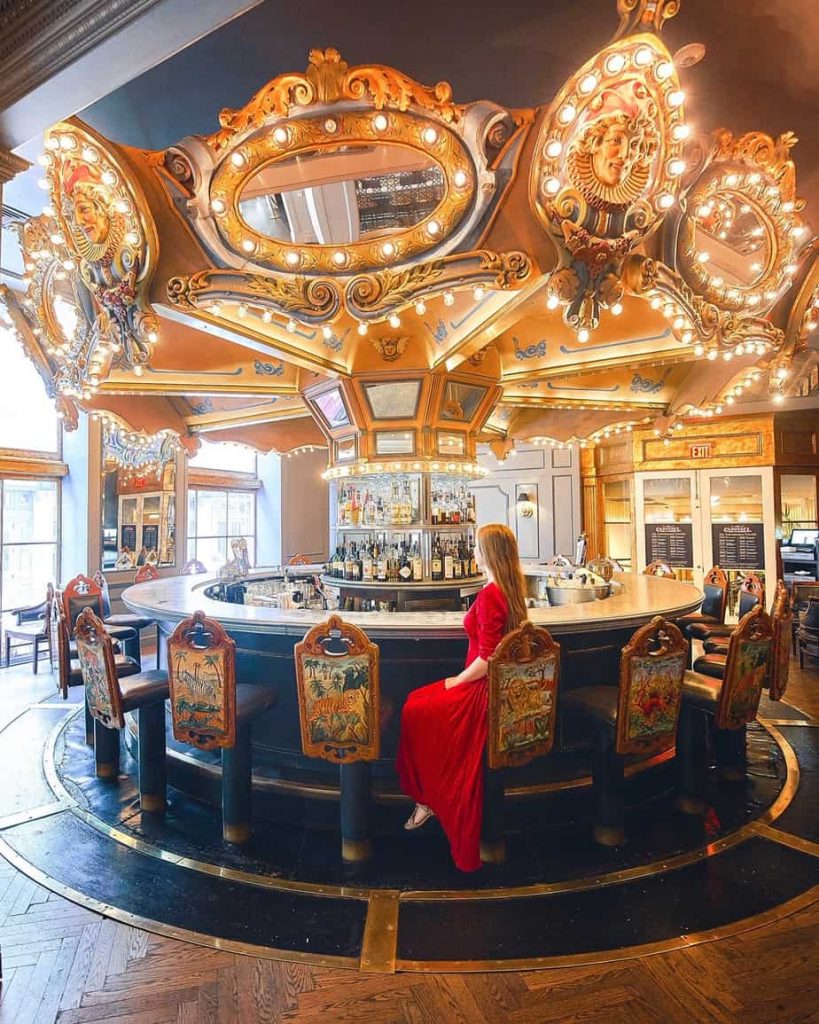 Admire Street Performers in Jackson Square
One of the best things to do in New Orleans is to see the street performers in Jackson Square. Jackson Square is a central part of the French Quarter and you'll find a lot of interesting things to do there. One of the most entertaining is the street performers.
Daily there are street performers who come out to Jackson Square and put on performances. Most of them are musicians or even whole bands who set up for several hours, or even the day. You'll also find human statues, artists, and so much more. If you really enjoy the performance, consider tipping the artists to help keep the tradition of street performers in Jackson Square going.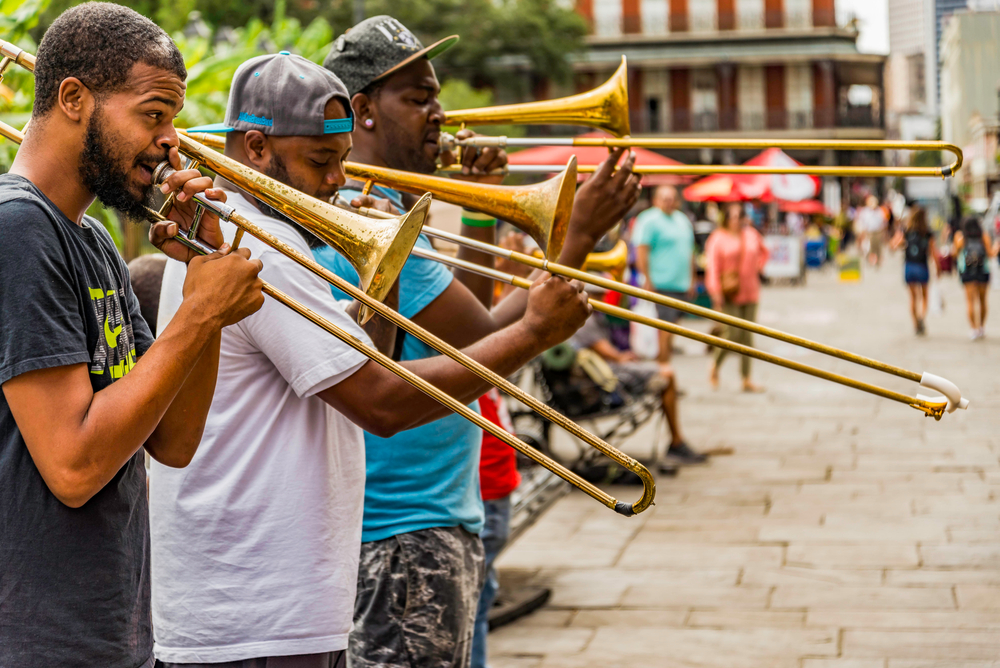 Find the Cutest Streets
New Orleans is full of cute streets that you'll want to stroll down. You'll obviously want to enjoy Royal Street in the French Quarter. But that's not the only cute street in New Orleans. If you're looking for a street full of things to do in New Orleans, then you can't go wrong strolling down Decatur Street.
Or maybe you want to admire the beautiful old homes of New Orleans on St. Charles Avenue. To get a good look at the famous streetcars, head down Canal Street. With so many cute streets in New Orleans, you're bound to find one you love strolling down for hours.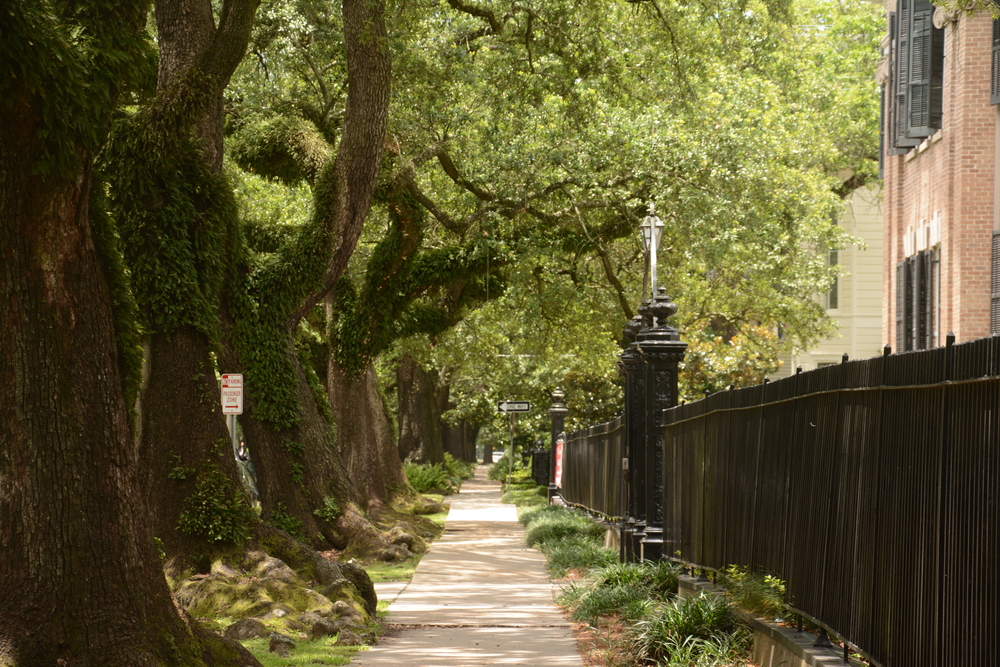 The National WWII Museum
History buffs will want to check out the National WWII Museum. The museum opened its doors in 1991 and has since been designated by congress to be the official WWII museum. In the museum you'll find immersive experiences, first person oral histories, and an extensive collection of artifacts. The museum is the authority in the United States on WWII history.
It is a large museum campus that has galleries and even a canteen. The BBs Stage Door Canteen offers period authentic entertainment, as well as a place to grab a bite to eat. Whether you want to stay for a few hours or the whole day, there is plenty to do and see at the National WWII Museum.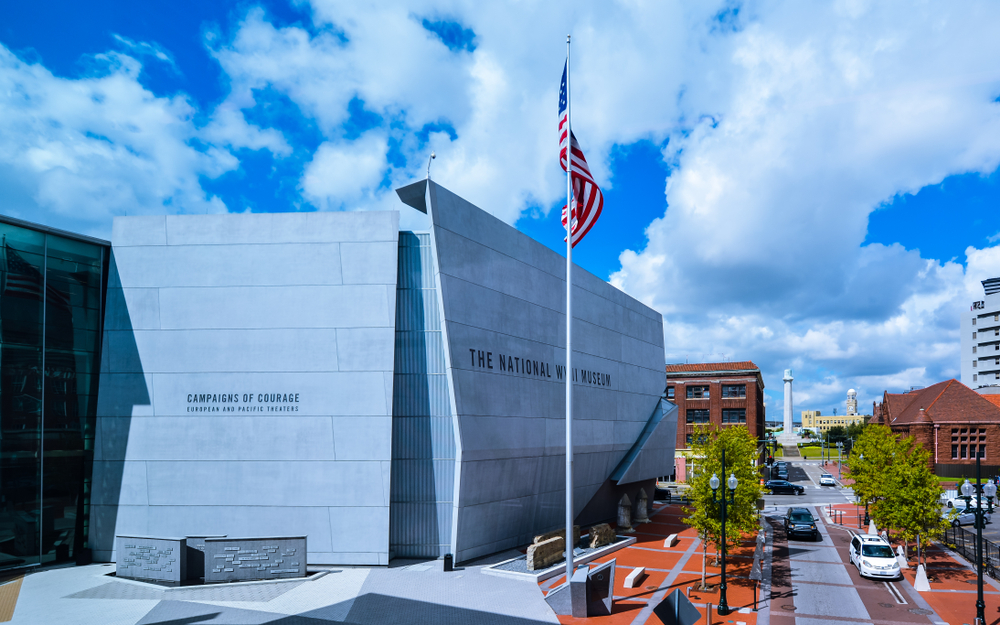 Voodoo Tour
No trip to New Orleans would be complete without learning about the cities Voodoo history. There are several different types of Voodoo Tours. Some combine ghost stories with the history of Voodoo, while others focus just on Voodoo history. These tours are typically walking tours and usually last for about two hours.
Voodoo is an important part of the history of New Orleans as well as being very unique. There are few places in the United States where you can learn about the Voodoo practice, so make sure you do while in New Orleans.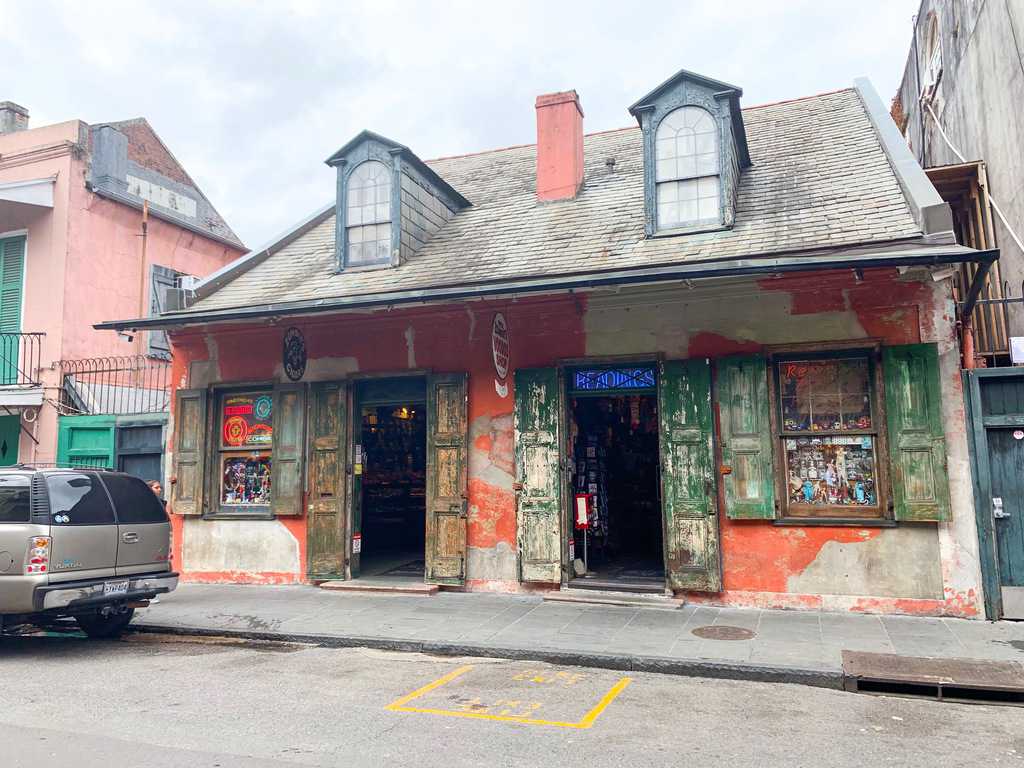 Antique Shopping
Unless you've got deep pockets, you might not leave New Orleans with an antique. But that shouldn't stop you from window shopping. New Orleans is home to some of the world's most famous antique shops on Royal Street. Stepping into one of the antique shops is like stepping into a fancy museum.
The antiques you'll find will be absolutely one of a kind, but they come with a one of a kind price tag. Even so, it's worth the trip to Royal Street to admire the beautiful items. If antiques aren't really your thing, we still suggest admiring the shop windows while you explore Royal Street. It may be the only opportunity you have to see some of these beautiful and unique items for sale.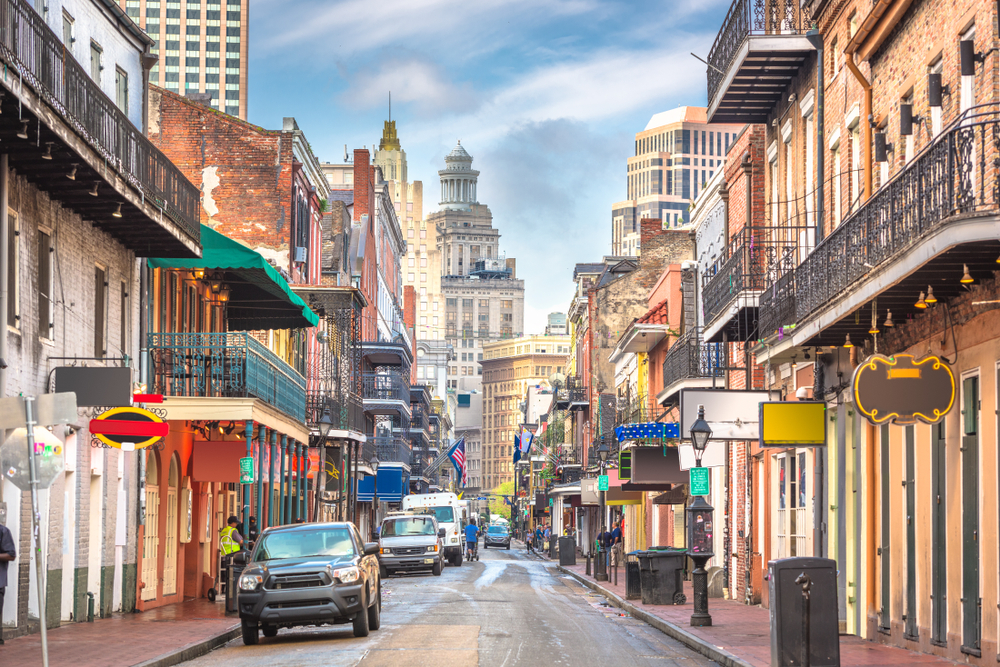 Ride a Streetcar
One of the best things to do in New Orleans is to head to St. Charles Street to ride a streetcar. The St. Charles streetcar is dark green and is actually the oldest running streetcar in the world! At just $3, it is a super cheap but unique to New Orleans activity. Riding the streetcar is a perfect New Orleans activity to do when you need a break from all the walking. You'll be able to stretch back, relax, and enjoy the views of the city. It is an absolute must-do when you visit the city!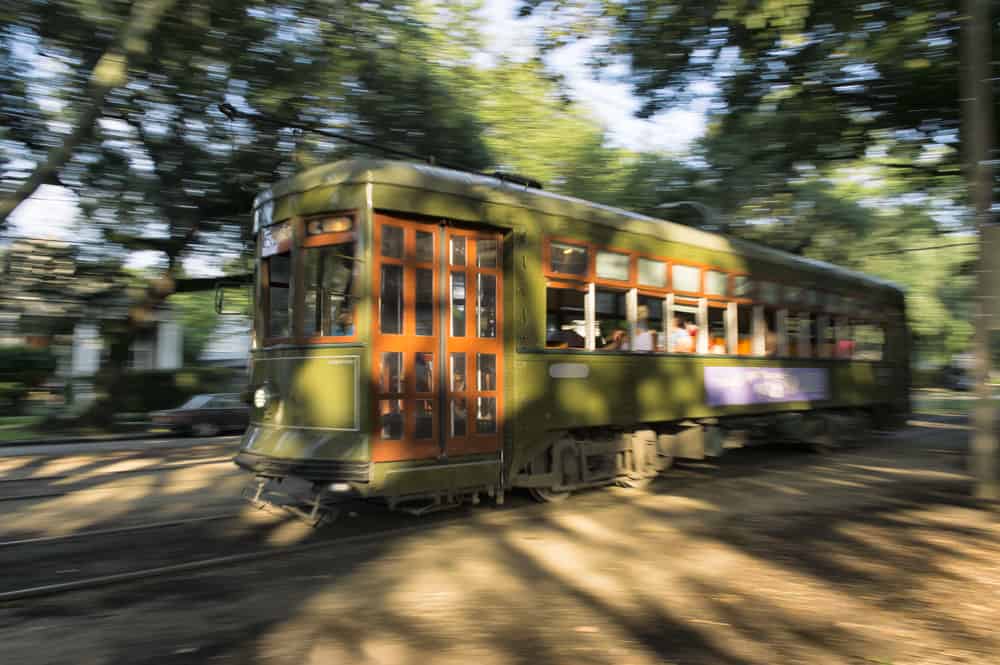 Tour Tremé
Tremé is a neighborhood in NOLA that is known for its Black and Creole heritage. Tremé is known for its many soul food joints, jazz clubs, and even cultural centers. You can find performers in Louis Armstrong Park, admire colorful cottages, and admire St. Augustine's Church.
Tremé naturally has a bit of Voodoo history as well. At St. Louis Cemetery No. 1 you can view the tombstones of many early residents, including the famous Voodoo Priestess, Marie Laveau. If you want to learn more about NOLA's early Black and Creole residents, a trip to Tremé is a must.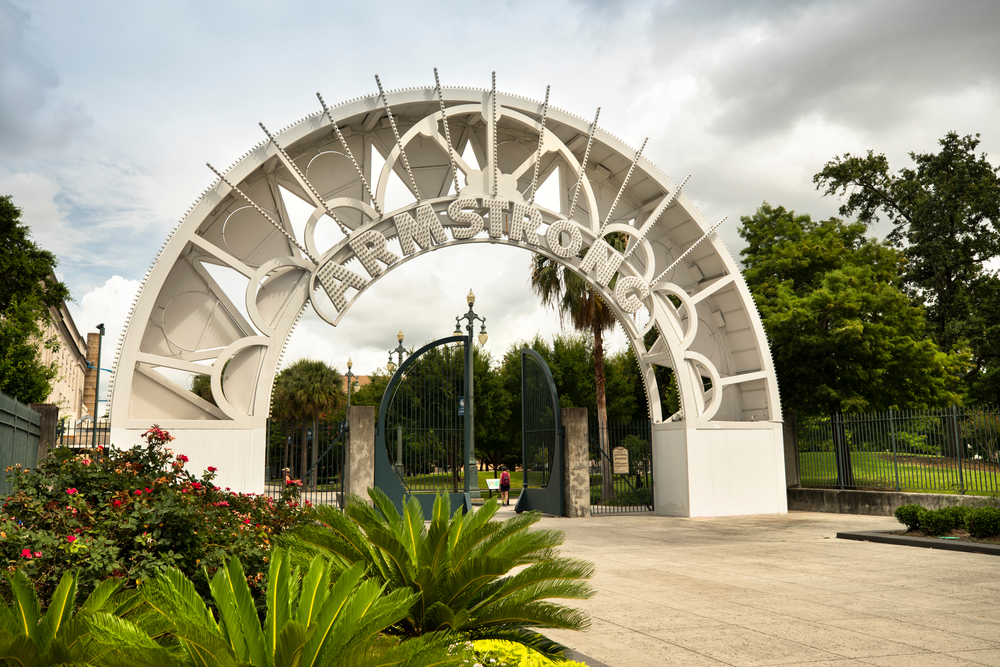 Go on a Ghost Tour
NOLA is supposedly a very haunted city. The city has a dark past, from it's participation in the slave trade, several wars, and even more natural disasters. All of that pain and turmoil has led to an endless amount of legends and ghost stories. If that sort of thing interests you, then you'll want to go on a ghost tour.
There are several different types of ghost tours that you can choose to take. The best ones make sure to infuse a bit of theatrics, the true history of the area, and a great storyteller.
The tours are all walking tours and usually last around 2 hours. You can choose what part of the city you're interested in as well as what kind of paranormal or occult practices intrigue you. NOLA is the perfect city to enjoy a good night of spooky storytelling.
Don't forget to check out some of the most Haunted Hotels in New Orleans!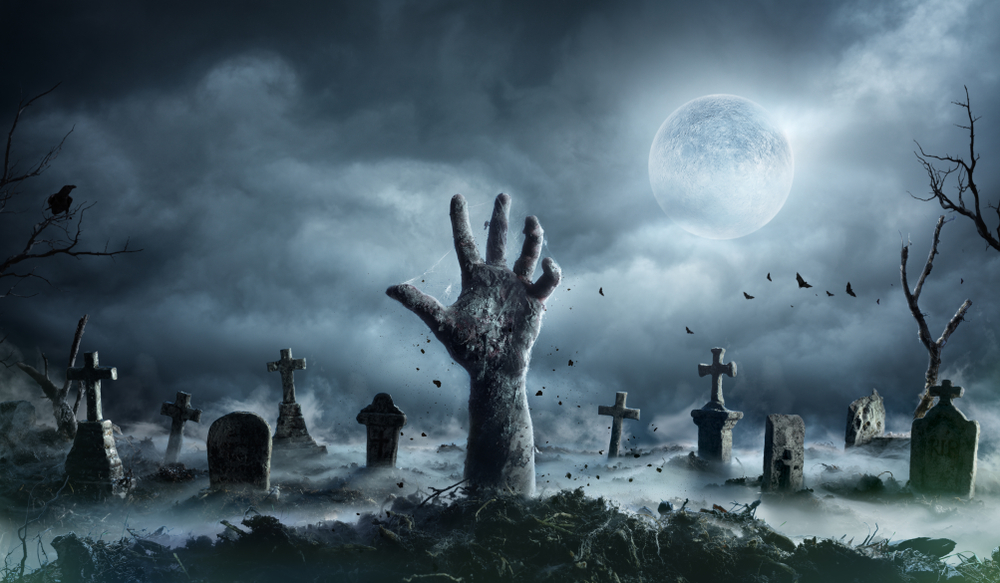 Visit the Garden District
The Garden District is where you'll be able to admire some of NOLA's prettiest old homes. It is actually the perfect place to stop after your trip on the St. Charles Street streetcar. You'll be shaded by the large old oak trees as you stroll the streets admiring some of the oldest homes in the city. There isn't a house in the area that you won't want to take pictures of, so make sure to bring your camera.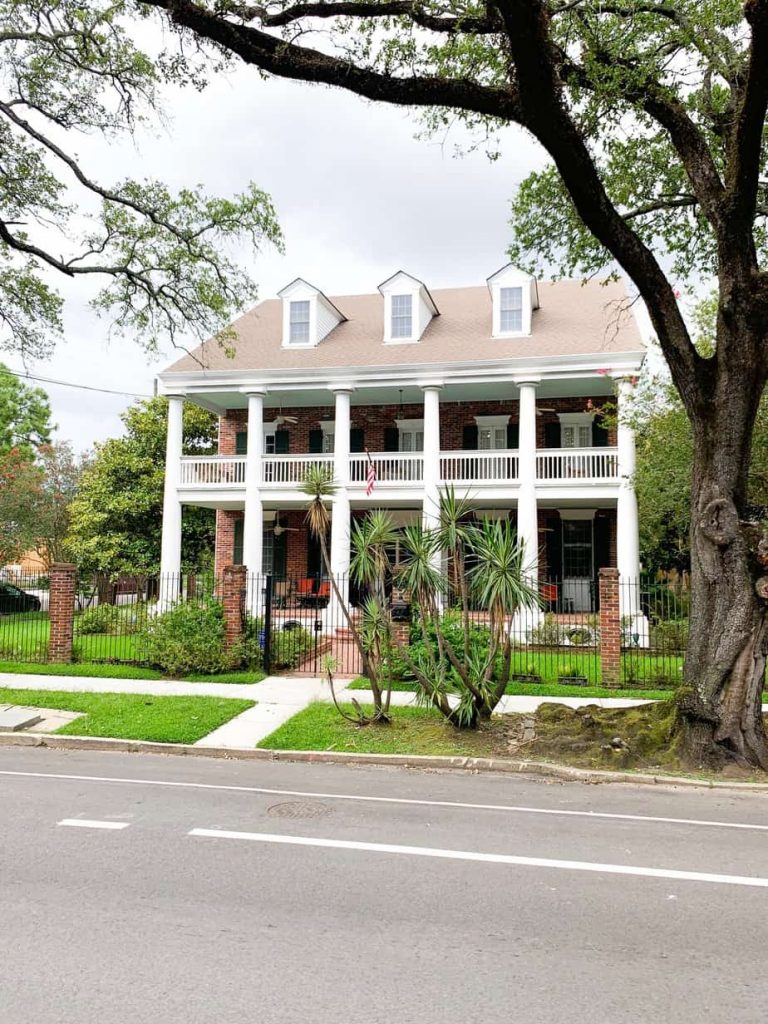 Steamboat Ride
The Steamboat Natchez is one of the oldest running steamboats on the Mississippi. Whether you've ridden on a steamboat before or not, it is a perfect New Orleans activity.
The Steamboat Natchez offers several different cruises, including a Day Cruise. The Day Cruise is the perfect way to take a break from all the walking you'll be doing while you explore NOLA. You'll get to admire beautiful and unique views of the city while you learn a little bit about the area.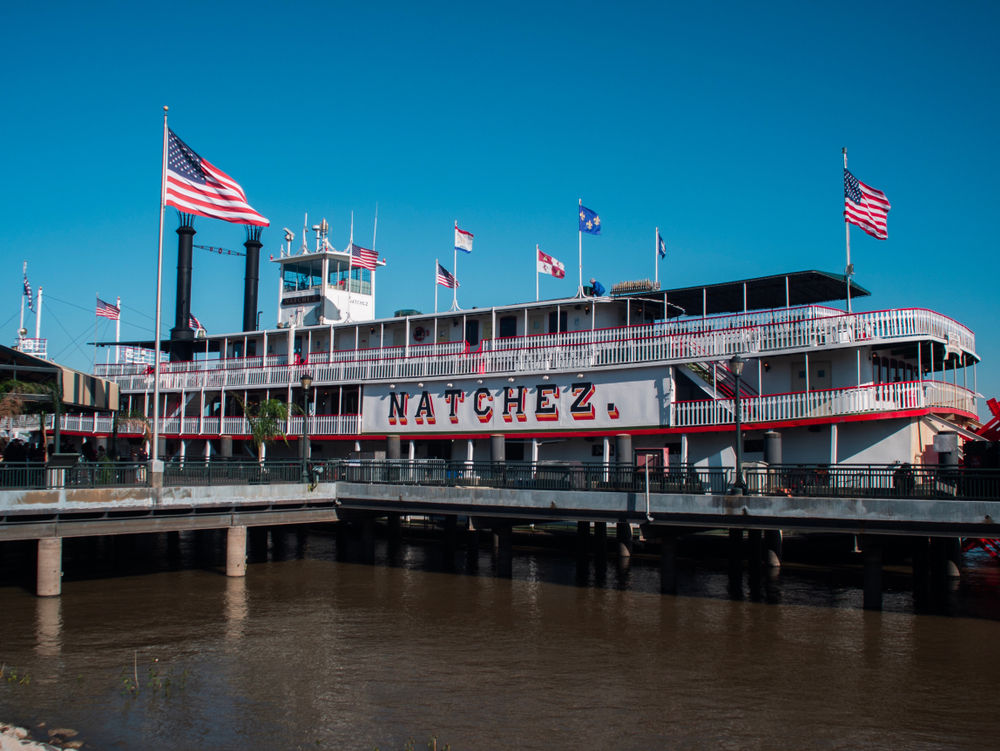 Visit Studio BE
Studio BE is a fairly new addition to the city, but the artist who owns it is not. Brandon 'Bmike' Odums is a Black local artist who uses his work to highlight the stories of everyday New Orleanians. Odums' art is housed in a 35,000 sq. ft. warehouse.
It is his first solo show and has quickly become a popular New Orleans attraction. The Studio BE is perfect to spend a few hours and learn about the lives and experiences of the people of modern-day NOLA.
Mardis Gras World
Mardis Gras is probably the most popular time of year to visit NOLA. But not everyone feels comfortable dealing with large crowds. If you want to experience Mardis Gras, any time of the year, then check out Mardis Gras World. Mardis Gras World was opened in 1984 by the studio that has created some of the most iconic Mardis Gras floats.
The Kern Studios are now open for the public to get a view of historic and modern Mardis Gras Parade items. You'll learn what it takes to create these amazing floats, get a behind the scenes peek at the next years floats, and even some older floats. Mardis Gras World is one of the best things to do in New Orleans with kids, but it's a fun experience for all ages.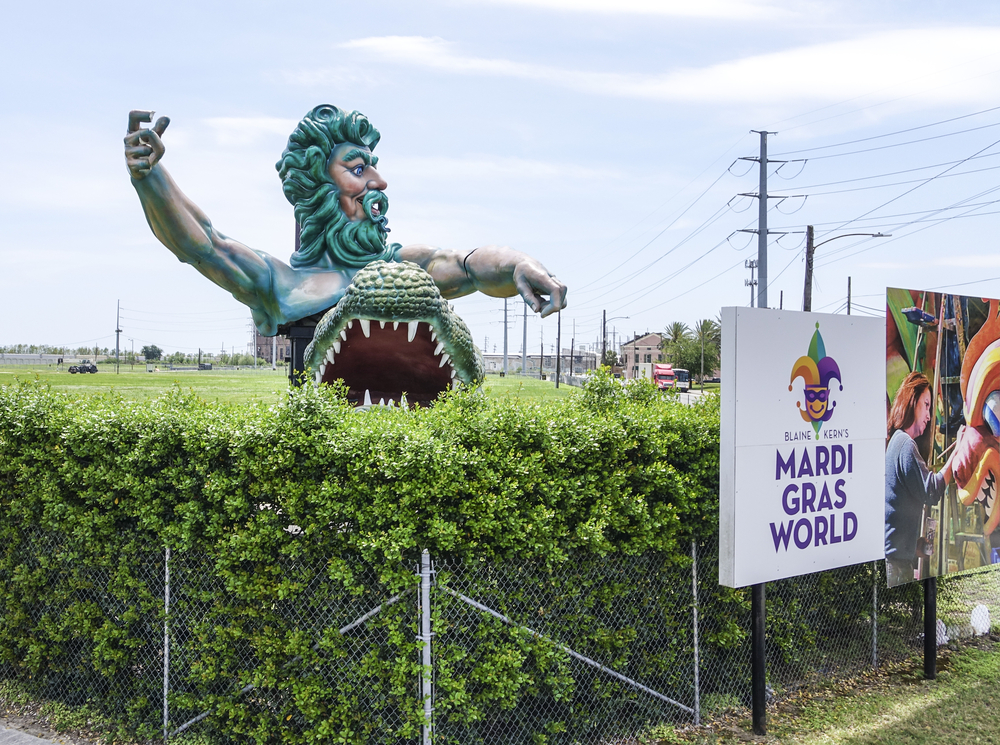 Sidewalk Food Tour of New Orleans
New Orleans is known for having an amazing assortment of delicious foods. So what could be better than sampling some of the best restaurants? Take a Sidewalk Food Tour of New Orleans and do just that. They offer two different food tours, one focuses on the French Quarter and the other focuses on the Lower Garden District. Both areas of the city are incredibly popular with foodies.
In each tour, you'll learn a little bit about the food history of the area. The best part though is obviously the food. You'll hit the popular spots, but you'll also get to try some of the best-hidden gems and mom-and-pop shops in the city. This is an awesome New Orleans activity for foodies that you won't forget!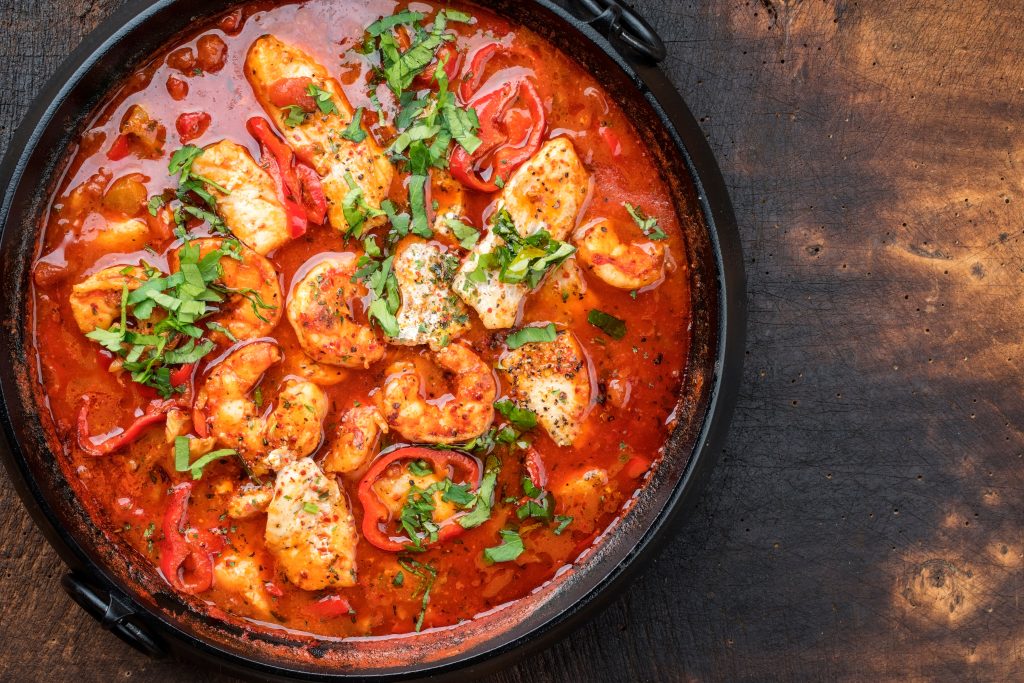 Cemetery Tour
New Orleans is full of beautiful and historic cemeteries. If you want to visit them, learn about their history, and maybe even hear a ghost story or two, then take a Cemetery Tour. There are several different types of cemetery tours you can take. From daytime tours of cemeteries and churches to more spooky nighttime tours. If you're tired of walking, they even offer bus tours of the area's famous cemeteries.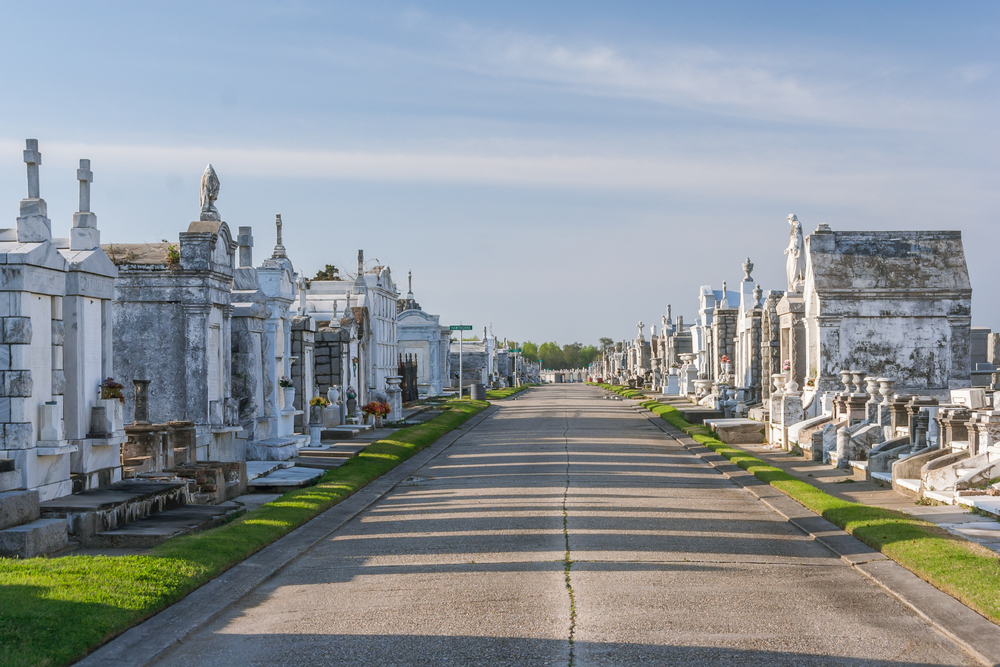 Stroll Through Audubon Park
Audubon Park is a great thing to do in New Orleans with kids. The park itself is a large green space in New Orleans, similar to Central Park in NYC. At Audubon Park, you'll find plenty of space for you and the family to spread out and enjoy a picnic. There are also playgrounds, soccer fields, a golf course, and even a pool!
If you are looking for somewhere to get out some energy, Audubon Park is for you. The park even has a Clubhouse Cafe, so you can spend several hours there before heading back into the city. Walk the 1.8-mile jogging path, admire the animals in the lagoon, or just relax on the grass. No matter what you decide, Audubon Park is a great place for a little relaxation when you need a break from the city.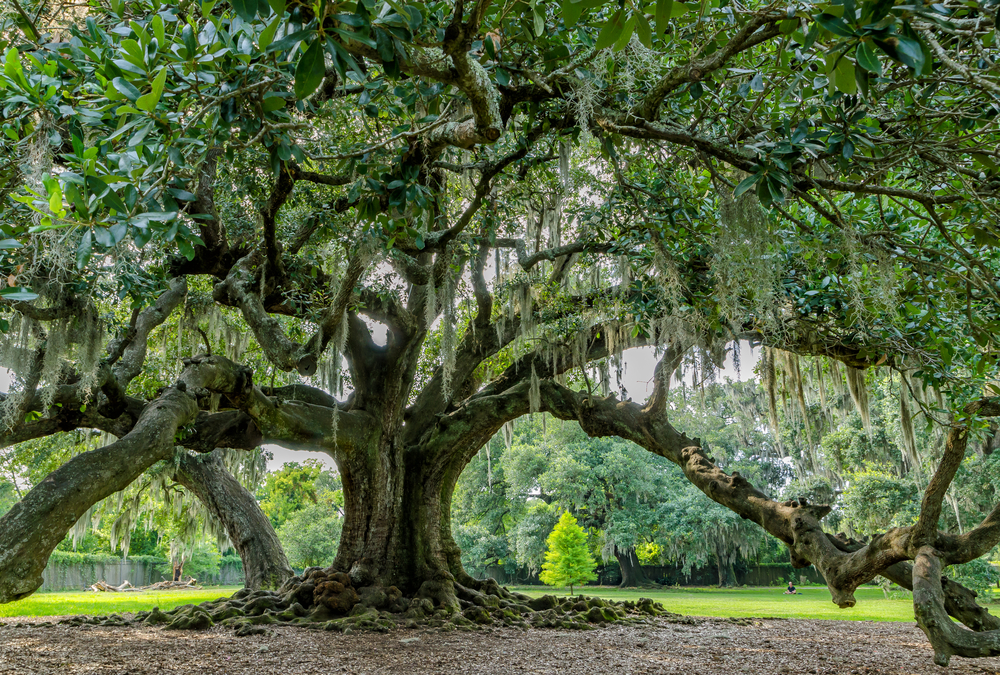 Take a Jazz Cruise
If you want to combine riding the Steamboat Natchez with a night of dining and Jazz, then consider taking a Jazz Cruise. The Steamboat Natchez offers almost nightly cruises. There are two options for the evening cruise.
You can opt-out of dinner and just enjoy the music while you admire the city. Or you can have a delicious dinner while you listen to an award-winning Jazz band and admire the city. The price of the cruise changes depending on which option you pick, but it's a fun thing to do in New Orleans either way.
Alternatively, if you want to get out on the water in a different way, you can check out some of the best beaches near New Orleans!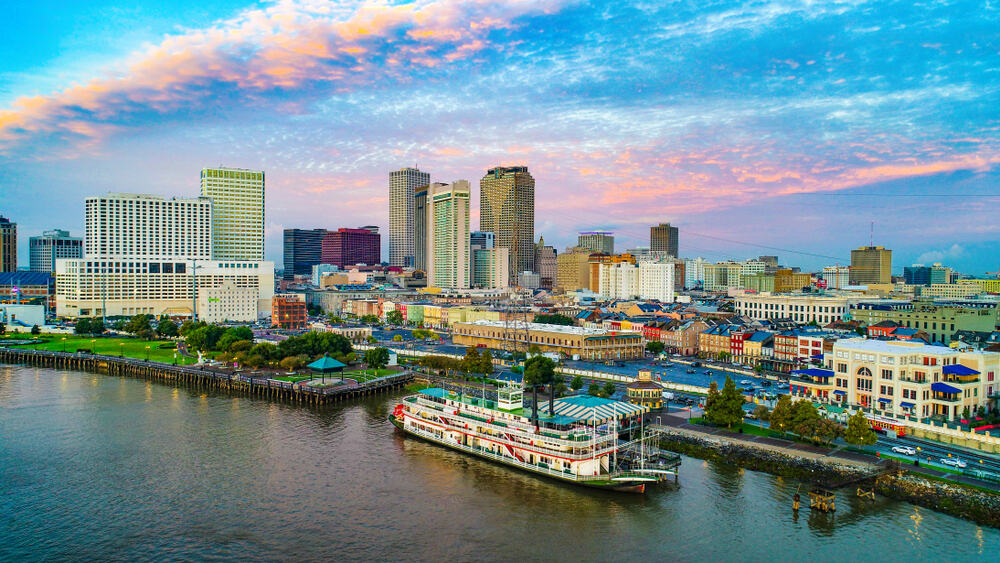 Airboat Ride
Want to add a little adventure to your New Orleans trip? Consider taking an Airboat ride. Airboats are those boats you see speeding through the swamps with the big fans at the back powering them. There aren't many places in the US that you can ride an Airboat, so take advantage of being in Louisiana and give it a try. While on the Airboat, you'll learn about Louisiana's swamps, the wildlife that calls them home, and of course, you'll look for alligators. It's one of the best fun things to do in New Orleans!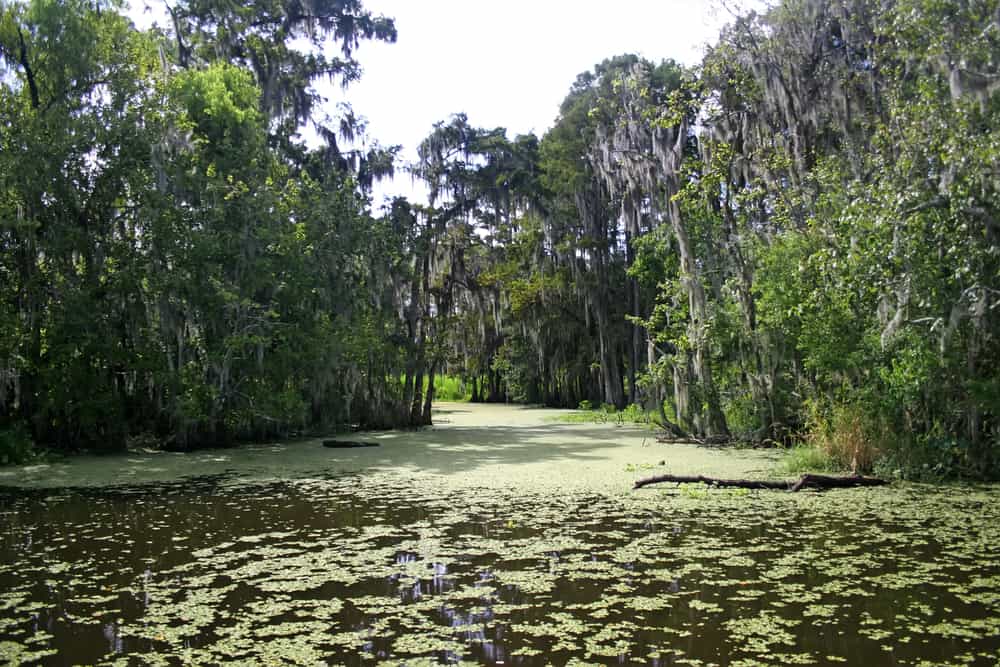 Eat Beignets
No trip to NOLA would be complete without trying one of the most notable New Orleans foods, the beignet. There are a few places where you can try them, but we suggest Cafe Du Monde or Cafe Beignet.
Both make delicious beignets, but they offer a different experience. Cafe Beignet can be found in several places throughout the city of New Orleans, but we prefer the French Quarter location. They also serve other items, so they may be a good stop for lunch and a beignet.
Cafe Du Monde's menu is small and focused on beignets. So it's perfect for satisfying your beignet craving, but it's not really a great choice for breakfast or lunch. We suggest visiting both cafe's, so you get a full New Orleans beignet experience.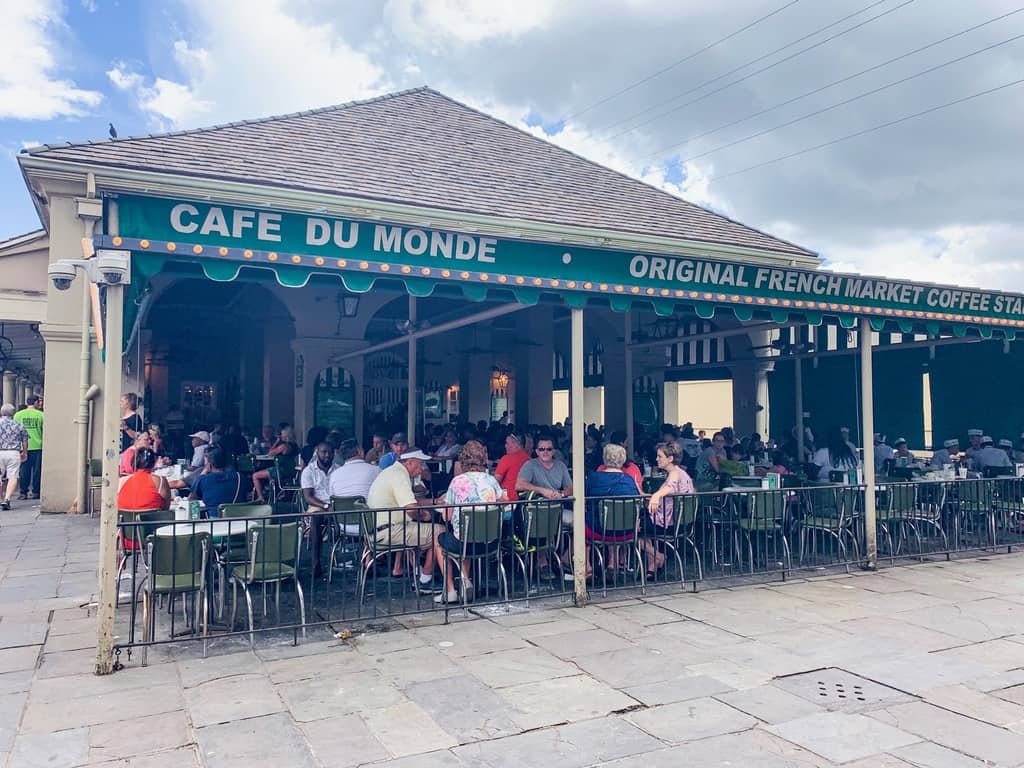 Visit the New Orleans Jazz Museum
Jazz music was born in New Orleans, so it only makes sense to learn more about the American music genre while you're touring New Orleans. The New Orleans Jazz Museum is a great place to learn about the history of all things Jazz. The museum has a performance center where you can listen to live music, an area to explore interactive exhibits, and over 25,000 artifacts relating to the history of Jazz. It's one of the best things to do in New Orleans if you love music and history, or even if you just want to learn something new.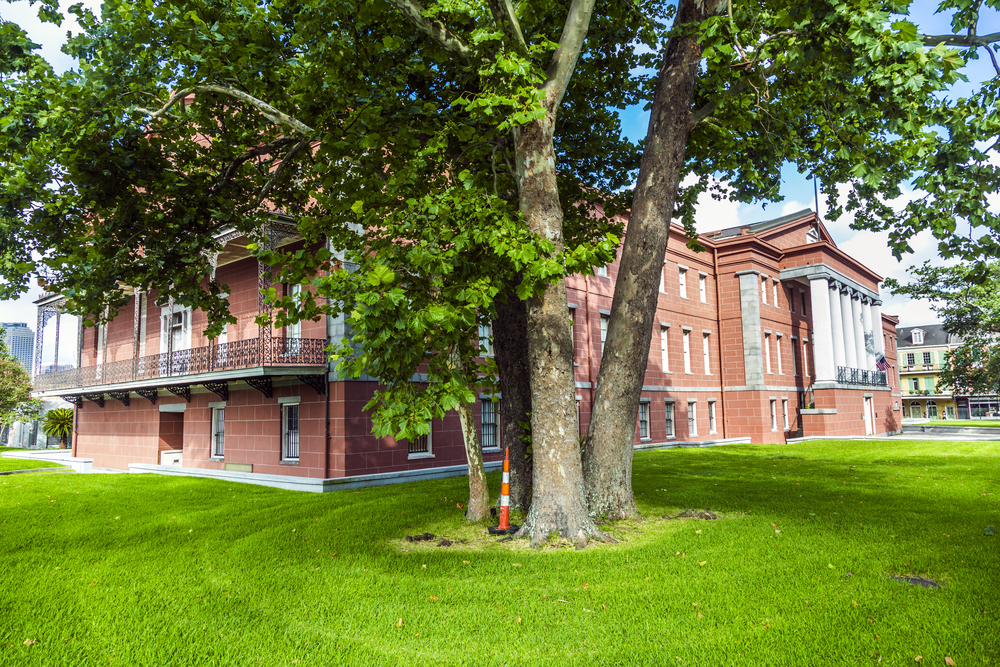 We hope you enjoyed this list of 21 Unforgettable things to do in New Orleans! Have you gotten the opportunity to experience any of these fun things to do? If you haven't what activity do you think you'll do first next time you visit New Orleans? We'd love to hear about it in the comments!