Are you looking for fun weekend getaways in the South? Well, look no further because we are going to share some really awesome getaway locations that are perfect all types of trips! Whether you are a family in need of entertainment and bonding, a couple looking to build your romance, or just simply need a getaway in the South to unwind and recharge, our list will have you covered. 
We will explore the incredible culture, historic sights, and delicious food of NOLA. We will also reconnect with nature at the Smokey Mountains, Shenandoah National Park, and Providence Canyon State Park. If the beach is more your scene, then you will love it when we explore Sanibel Island, Myrtle Beach, and Amelia Island. Keep reading because these are just a few of the exciting weekend getaways in the South that we have on our list.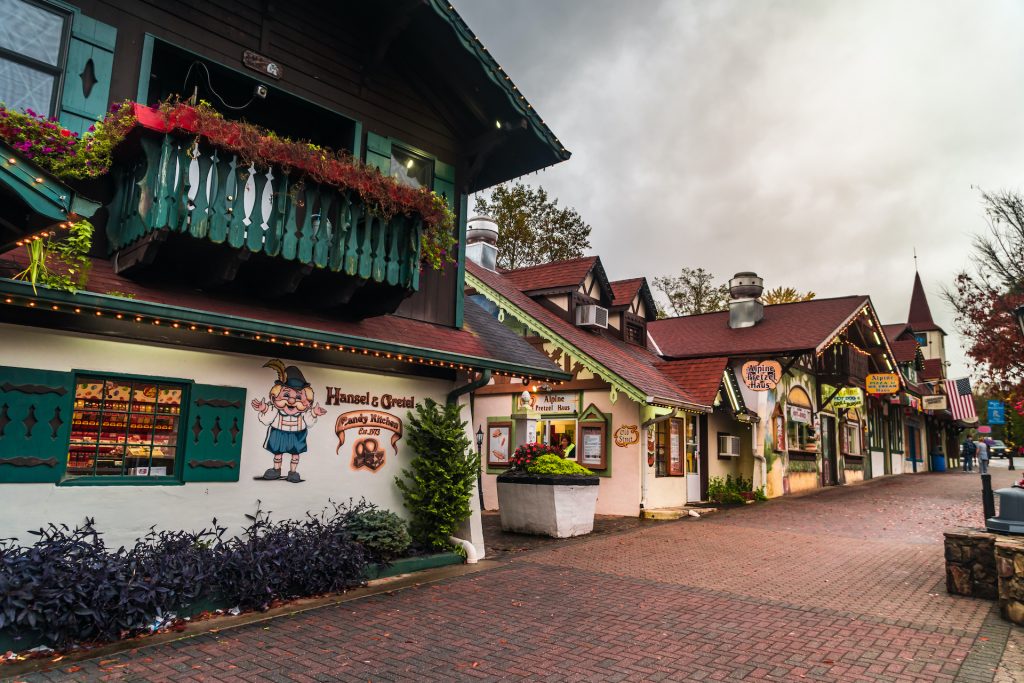 18 Interesting Weekend Getaways In The South
Connect With Culture In NOLA
NOLA is one of the great weekend getaways in the South because it has amazing food, live music, historic homes and buildings, museums, a zoo, golfing, and swamp tours! Known as "The Birthplace of Jazz", NOLA has a huge connection with music and it can be found at almost every corner. The Back Street Cultural Museum is a great place to visit to really dig into NOLA's history.
Families will want to check out Audubon Park, Carousel Gardens Amusement Park, and the Audubon Aquarium of the Americas. Couples will want to check out Brennan's Restaurant for a romantic dinner, experience touring the town on a Streetcar, and hold each other's hand during a spooky ghost tour. If you really just want to melt the stress away, then you have to check out these 3 day spas: Belladonna, Earthsavers, and Woodhouse Day Spa.
Where To Stay:
Historic Luxury Condo. Check Rates: Vrbo.com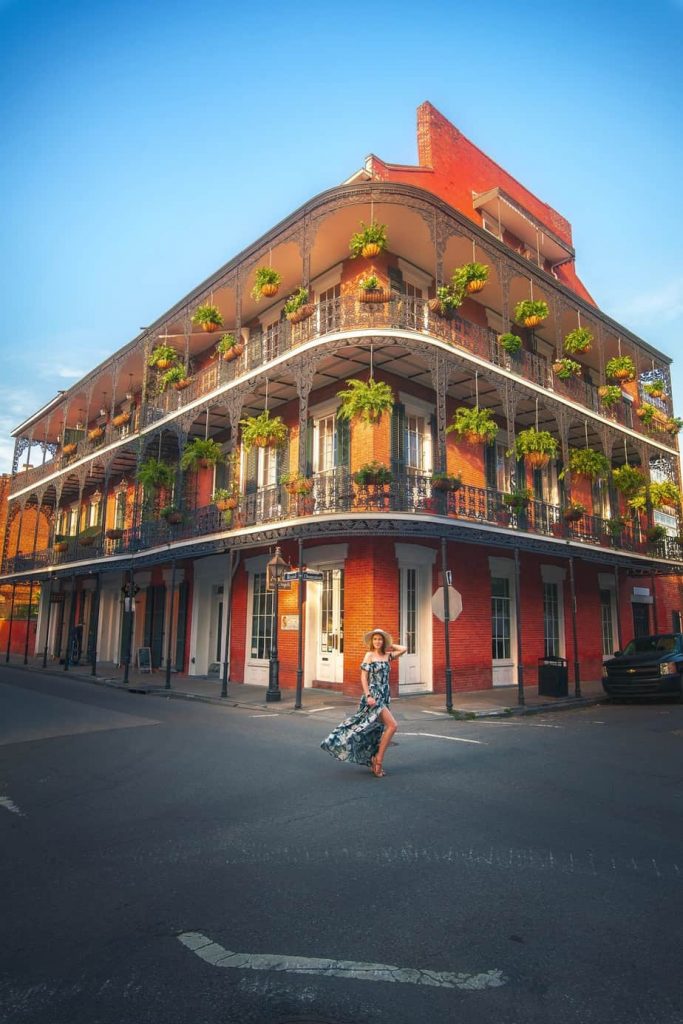 Escape To Amelia Island
Amelia Island is located in Northern Florida and it features some of the most gorgeous beaches and historic brick streets. It is the perfect place for relaxing your mind, body, and soul. Just pack some casual clothes and a few bathing suits because this is one of the very laid back weekend getaways in the South.
Visiting Amelia Island is great for those types of trips when you just forget to look at the time and don't overly pack your itinerary. Take long walks on the beach as you look at all of the pretty seashells and if you're lucky you might just find a shark's tooth.
Lots of fun and causal beach-style restaurants that are perfect for grabbing a bite after soaking up the sun all day. If you want to step it up a notch, you should dine at SALT while you're in town. SALT is located at the Ritz-Cartlon on Amelia Island and it is the only 5 diamond restaurant in Florida. If you feel like exploring a little bit more of Florida, you can check out some of these other Florida weekend getaways.
Where To Stay:
Oceanfront Condo. Check Rates: Vrbo.com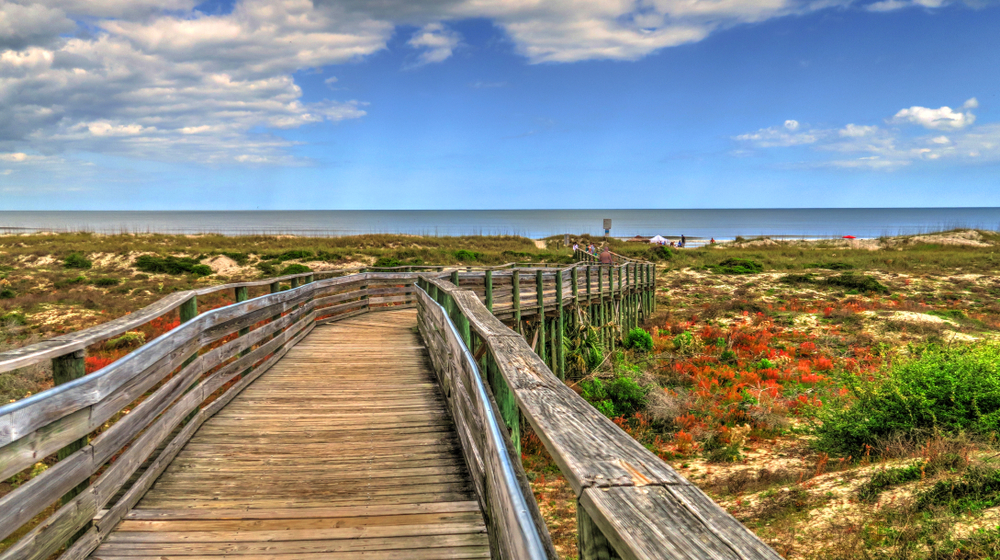 Discover The Smoky Mountains
Visiting the The Great Smoky Mountains is one of the best weekend getaways in the South for people that love the wilderness. This mountain range is located on the border of Tennessee and North Carolina and it features majestic waterfalls, rivers, and wildlife.
You can hike, camp, take a scenic drive, go horseback riding, and take Jeep tours. Plenty of camping sites are available throughout the Smoky Mountain National Park. There is so much to do just inside the park, but you also have Pigeon Forge and Gatlinburg close by for even more attractions and activities.
Cades Cove Loop, Clingmans Dome, and the Roaring Fork Motor Nature Trail are some of the most popular attractions. You can really customize your trip depending on whether or not you want to camp in a tent, stay in a cabin, or a more traditional hotel.
Where To Stay:
Smoky Mountain Cabin. Check Rates: VRBO.com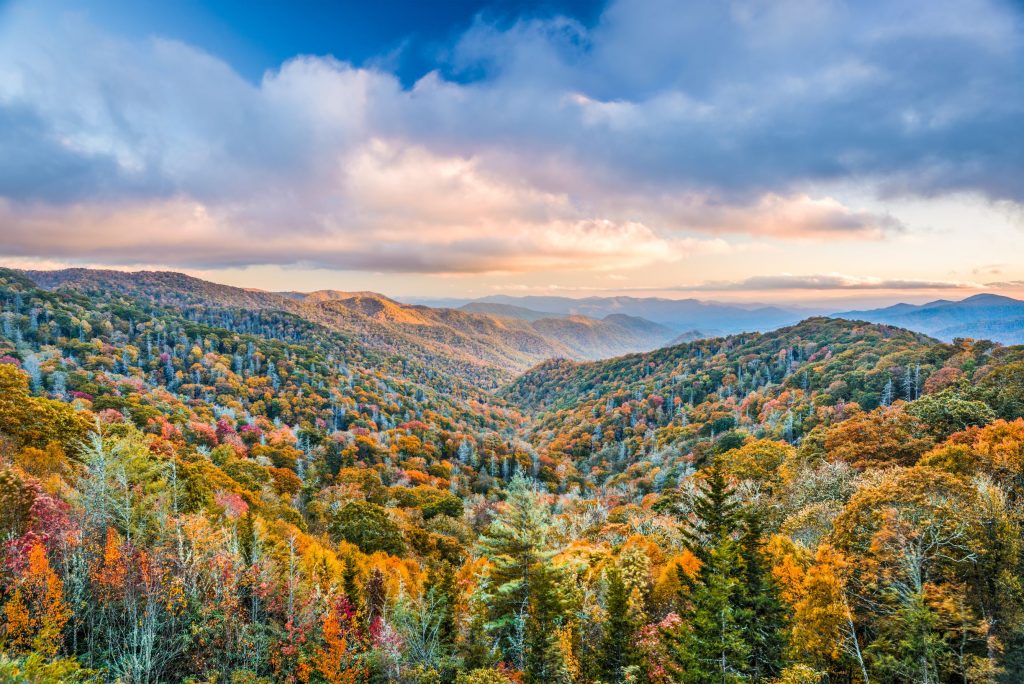 Go Back In Time In Helen Georgia
Helen, Georgia is a really interesting town that is a recreation of a Bavarian Apline Village. It is one of our weekend getaways in the South that will have you feeling like you've gone back in time due to its cobble stone streets and homemade treats.
It is truly one of the Cutest Small Towns In The South and you really shouldn't miss it!
Attractions include camping, hiking, river tubing, and old-fashioned buggy rides. Families will want to check out the Apline Fun Factory, Apline Mini Golf Village, and Cool River Adventures. Couples might like Habersham Winery, Tantrum Brewing Company, and Nachochee Adventures.
The Russell-Brasstown Scenic Byway is another great attraction that you won't want to miss! The byway is 40.6 miles long and surrounded the Chattahoochee National Forest. It is a scenic route that shows the true beauty of the southern Appalachian Mountains.
Where To Stay:
Bear Paw Cottage. Check Rates: Vrbo.com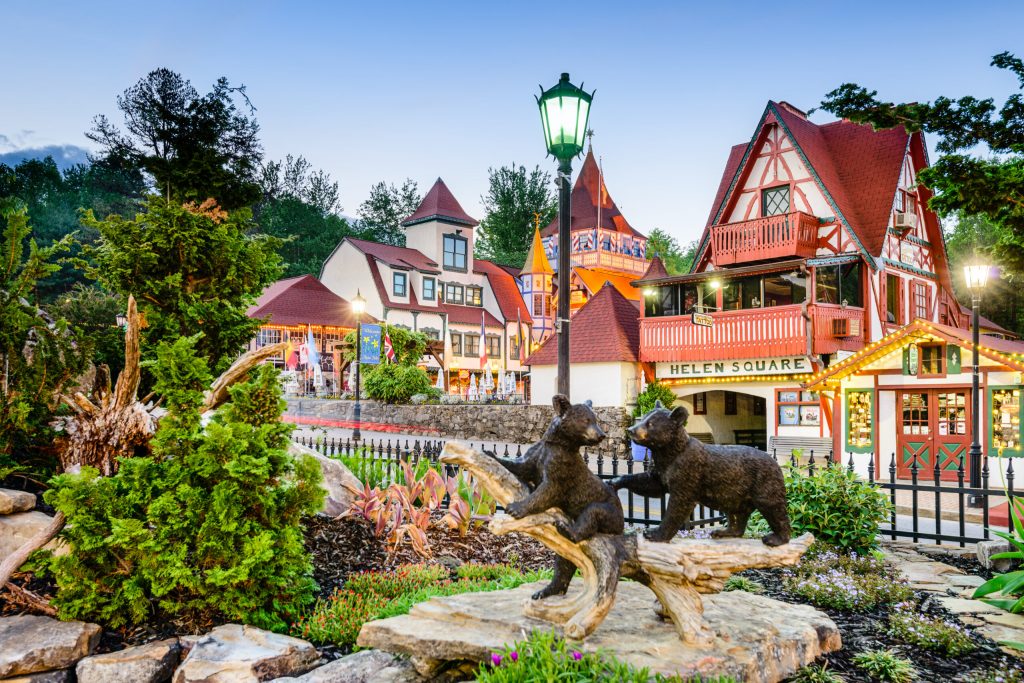 Visit Cummins Falls State Park In Tennessee
Cummins Falls State Park is one of the weekend getaways in the South that is best suited for physically fit and active people. The park now requires visitors wishing to visit the gorge and waterfall to obtain a gorge access permit through their website prior to visiting. The permits are only $6 and they are an effort to ensure the safety and protection of all visitors.
It is a truly stunning gorge with a spectacular waterfall. Most of the park has not been altered by man, so it is extremely rugged. There are several trails that lead downstream with shortcuts to get to certain areas a bit faster.
There are a few trails that do not require a permit and you are able to view the 75 ft waterfall from these trails. Please not that these are still marked as moderate, so they are not easy flat trails.
Where To Stay:
Wonderful Lakefront Home. Check Rates: VRBO.com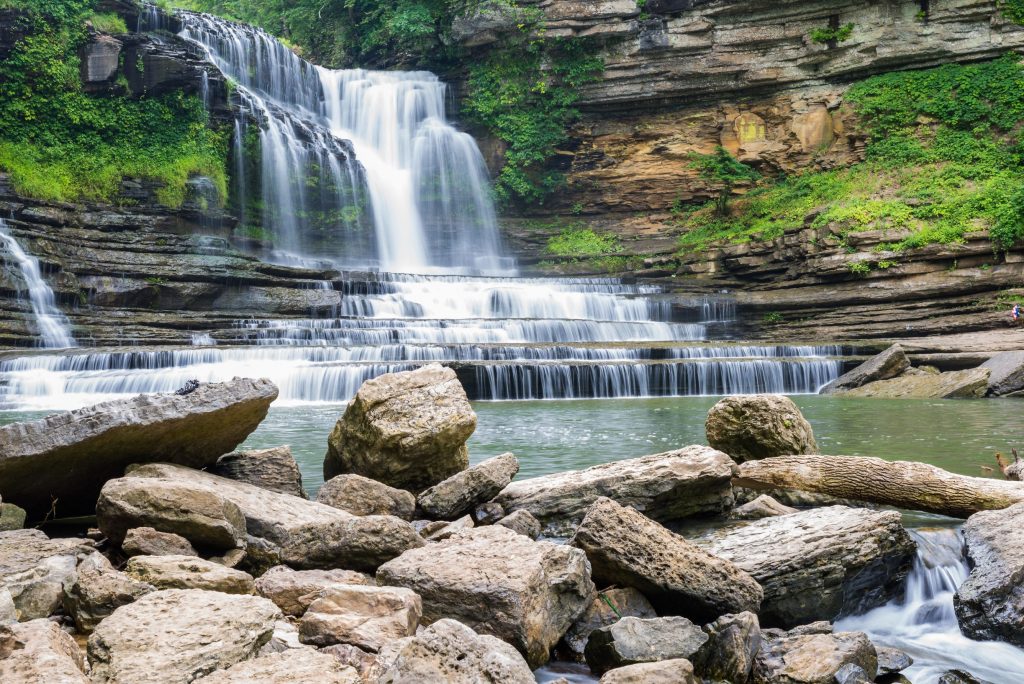 Relax On Sanibel Island
Dreaming of being on island time with a drink in your hand and your toes in the sand? YES, PLEASE! Visiting Sanibel Island is one of our weekend getaways in the South that will transport you to the tropical paradise of your dreams! It is truly one of the best weekend getaways in Florida!
Located on the West Coast of Florida along the Gulf of Mexico, it is known for having the most glorious sunsets. Being that it is an island, you get a very secluded vibe that is ideal for relaxation. So many fun activities including floating on the clear blue waters, walking along the shore and collecting shells, or going kayaking!
The hotels, inns, and restaurants are plentiful yet unobtrusive. There is a nature preserve that you can visit to see lots of wildlife. Great for seafood lovers as most of the restaurants serve local fresh fish, shrimp, and other seafood.
Where To Stay:
Sanibel Island Beach Resort. Check Rates: Vrbo.com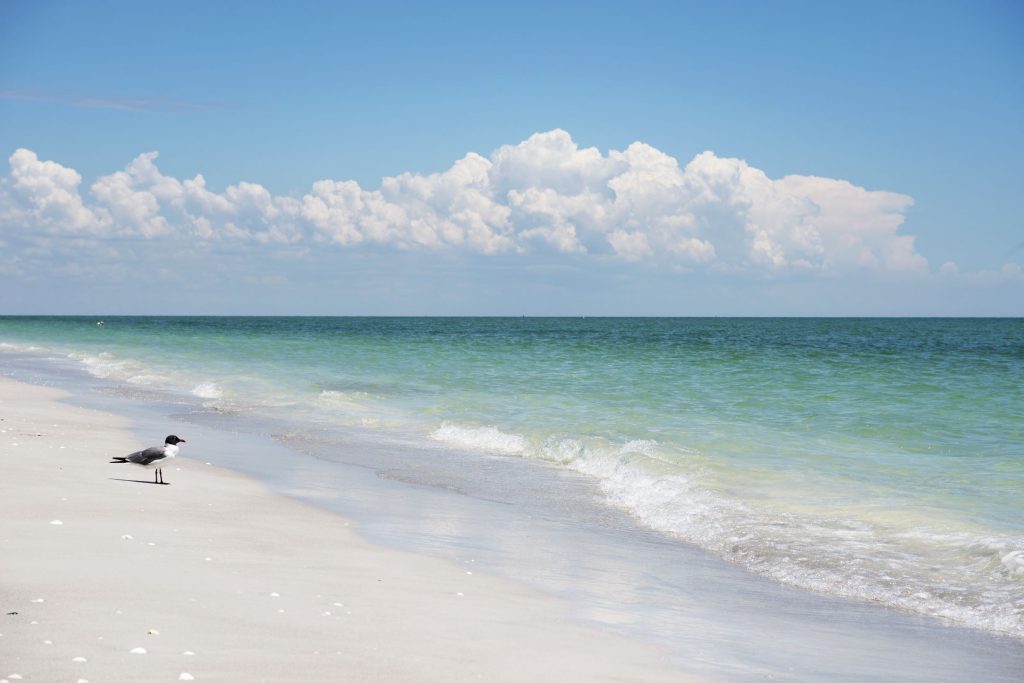 Take A Road Trip Along The Blue Ridge Parkway
The Blue Ridge Parkway runs from Virginia to Cherokee, North Carolina and it features stunning scenery the entire way. The speed limit is 45, so you are almost forced to slow down and just take in your surroundings.
Taking a road trip along the Blue Ridge Parkway is one of our weekends getaways in the South that is great for those looking to escape the hustle and bustle of city life. No big trucks are allowed on the Parkway, so you don't have to worry about feeling like you're on a regular commute.
The Parkway is 469 miles long and it takes most visitors at least 3 days to drive the whole way. It is recommended that you plan out little stops along the way to break up the trip and enhance your experience.
Where To Stay:
Secluded Retreat. Check Rates: Vrbo.com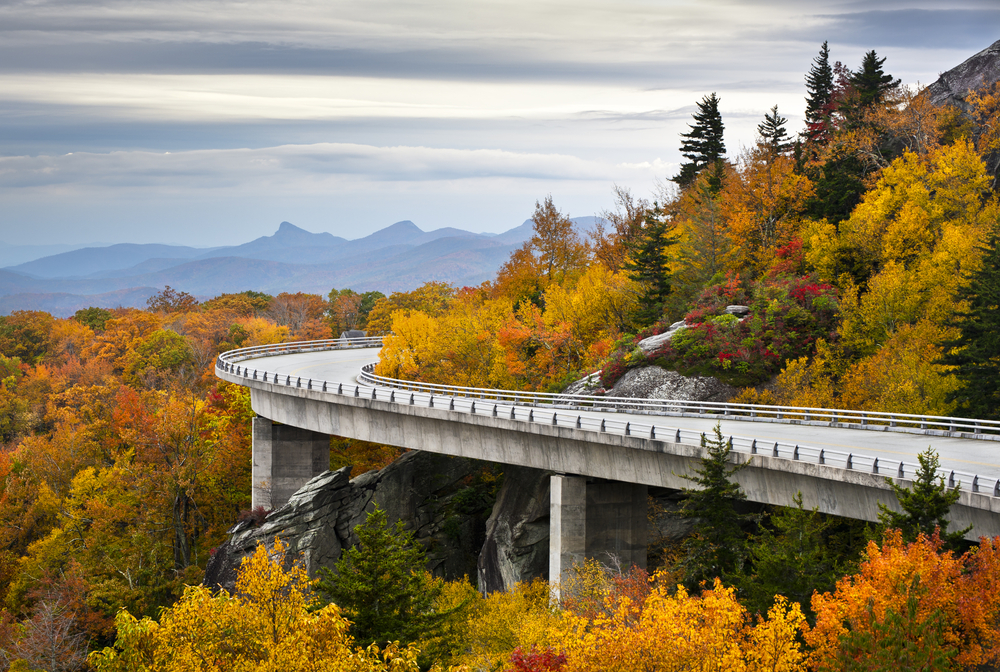 Go Hiking In Shenandoah National Park
Shenandoah National Park makes our list of weekend getaways in the South because it is a great place to explore nature and see some of the most breathtaking scenery. The park contains tons of wildflowers, cascading waterfalls, delightful birds, plenty of deer, and black bears.
It is an ideal place to escape the busy world and just melt into the woods. The park has over 500 miles of trails and 101 miles of the Appalachian Trail. Fun fact is Shenandoah National Park is one of the few national parks that allows pets on site.
If you want to stay after your hike and camp in the park, you can camp traditionally with a tent and sleeping bag or there are also a few different lodging accommodations that offer rustic cabins, multi-unit lodges, and modern suites.

Where To Stay:
Lazy Bear Lodge. Check Rates: Vrbo.com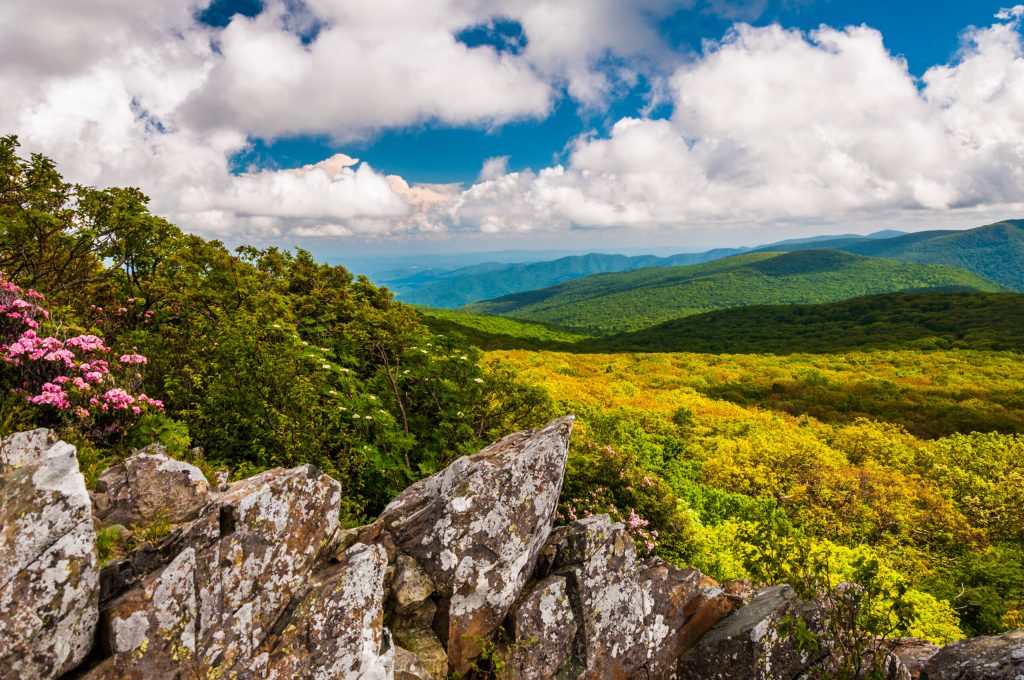 Chill Out In Charleston South Carolina
Charleston, South Carolina is one of our weekend getaways in the South because it has a little bit of everything to offer its visitors. It is a charming and friendly town that prides itself in having a slower pace and enjoying community togetherness.
You can visit their smooth sand beaches, delight your taste buds with savory southern cuisine, and explore a great deal of American history. Boat cruises are available that will take you out to the Fort Sumter National Momument where rangers are on-site to explain the details leading up to the American Civil War.
The weather is pleasant most of the year with average temperatures in the 70s. Food festivals take place frequently throughout the year and make for a fun family-friendly event. Couples would really enjoy staying at one of the cozy beach cottages.
Where To Stay:
Soho Suite. Check Rates: Vrbo.com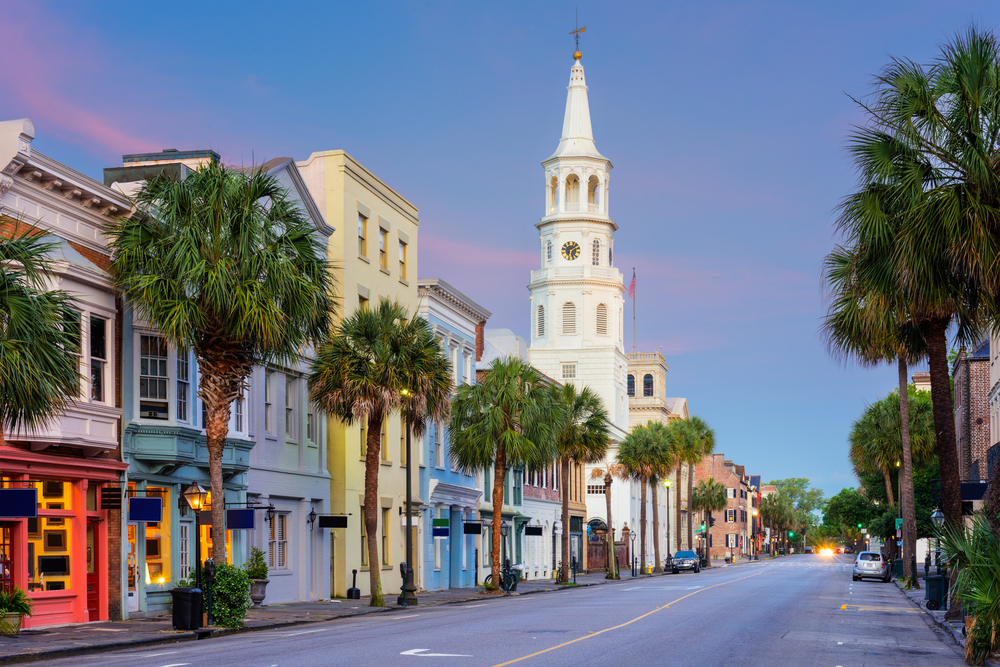 Camp At Providence Canyon State Park
Providence Canyon State Park is located in Stuart County, Georgia and it belongs on our weekend getaways in the South because it has multiple camping site options for all types of campers. It offers back country campsites that are rugged and require a strenuous hike, but they also have pioneer sites that are handicap accessible and feature indoor housing.
It is known as Georgia's "Little Grand Canyon" and was formed by poor farming practices in the 1800s. Some of the gullies go as deep as 150 feet and make for some truly gorgeous photo opportunities. If you visit during July and August, you will get the rare sighting of the Plumleaf Azalea blooming.
The real highlight is the majestic mixture of orange, pink, purple, and red in the canyon's soil. Dogs are allowed on the trails, but must be on a 6 foot leash.
Where To Stay:
Charming Country Home. Check Rates: Vrbo.com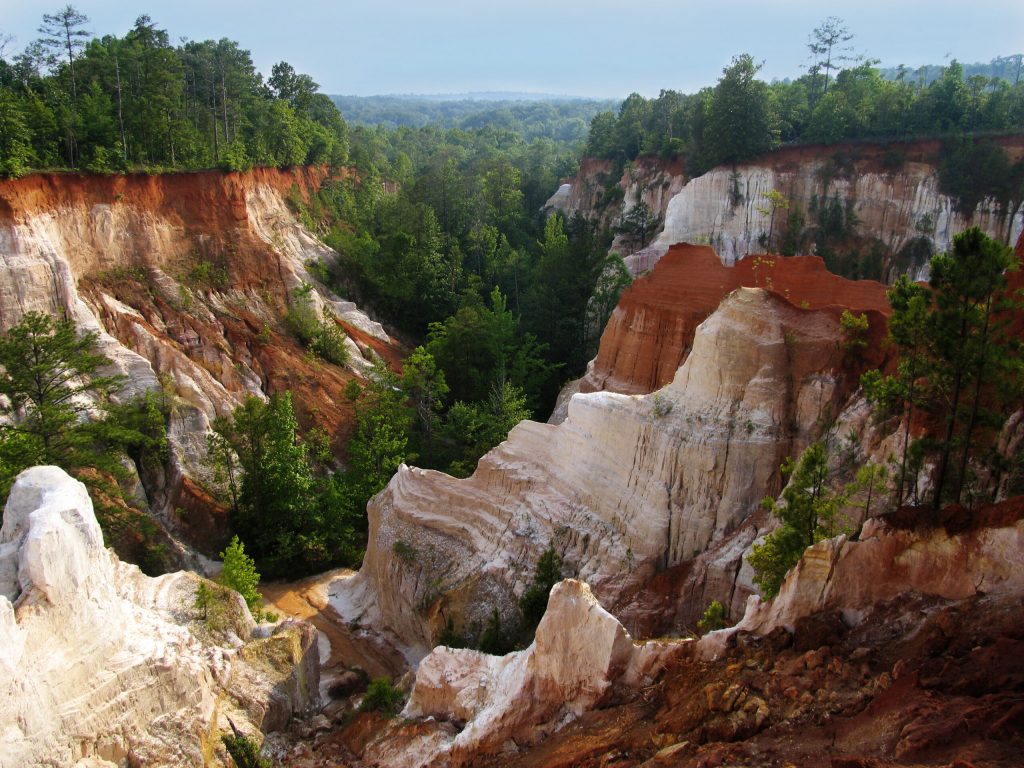 Explore The Florida Springs
Most people this of sunny beaches when they think of Florida and they are not wrong! What you might not know is that Florida also has really pretty natural springs that we just had to add to our weekend getaways in the South.
There are several throughout Florida, so we will just share the specifics on a few of our favorites. Devil's Den is located in Ocala, FL and it is actually an underground spring. Visitors can walk down a wooden staircase to enter the crystal clear waters. The water is always 72 degrees and absolutely amazing.
Crystal River is located about 90 mile North of Tampa and is one of the best springs to encounter manatees. Weeki Wachee is a little more on the touristy side, but also a really beautiful spring. At Weeki Wachee you can see live mermaid performances throughout the day. Visiting any of the Florida springs is an ideal weekend getaway for all ages.

Where To Stay Near Devil's Den!
Country Cottage: Check Rates on VRBO

Where To Stay Near Ginnie Springs!
The Coppertop Inn on The Ichetucknee River: Check Rates on VRBO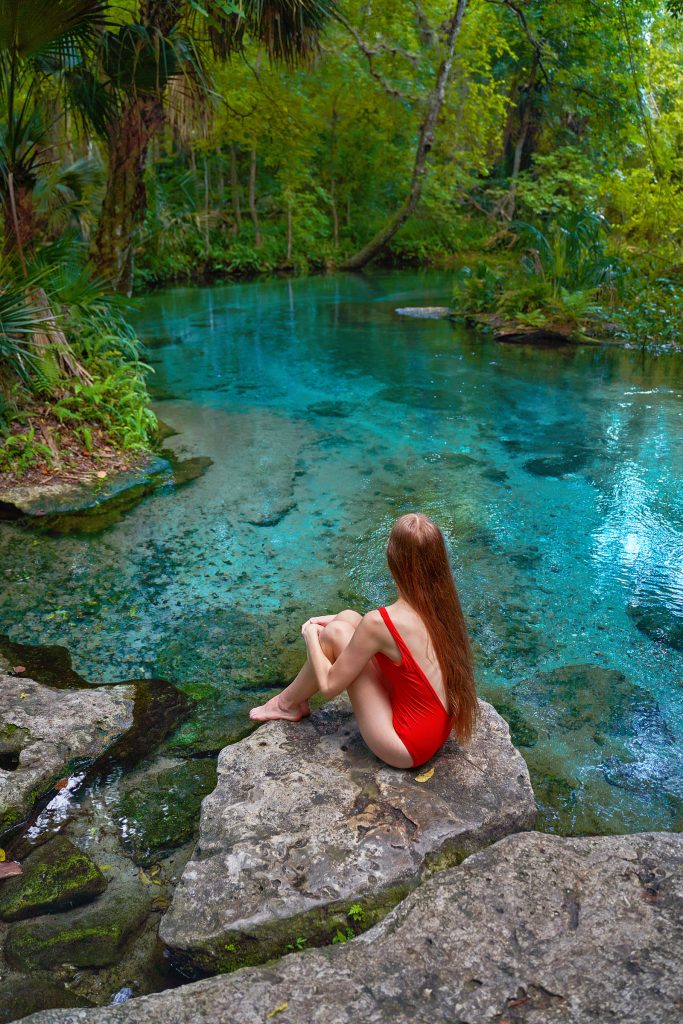 Experience Southern Charm in Savannah Georgia
How can you mention weekend getaways in the South and not list visiting Savannah, Georgia! Savannah, Georgia is the quintessential town for southern charm and hospitality. The elegant architecture is accented by massive oak trees that are dripping with Spanish moss.
Savannah is most well-known for its historic district that contains more than 20 blocks of cobblestone, historic mansions, gardens, and historic churches. Take a leisurely stroll through Forsyth Park and take a picture next to the spectacular fountain that was built in 1858.
When you've had your fill of strolling and taking in history, you can head on over to River Street for boutique shopping, art galleries, delicious restaurants, lively bars, refined inns, and luxurious hotels. The Savannah River Boat Cruises and the Old Town Trolley Tours are very popular activities among all types of visitors.
Where To Stay:
Historic 1870 Townhome. Check Rates: Vrbo.com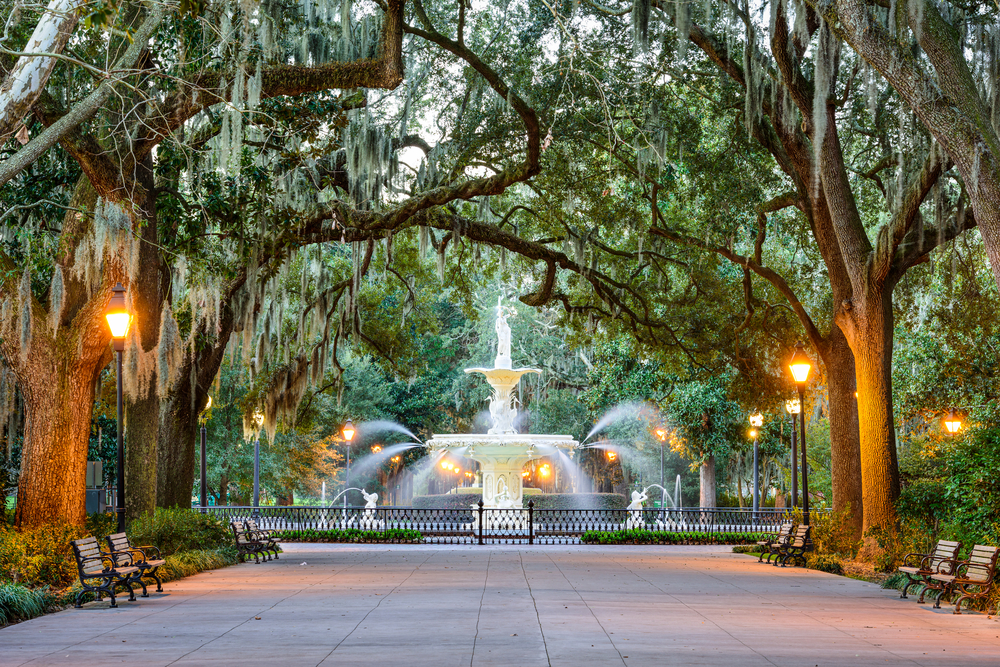 Spend The Weekend In Big Bend National Park
Big Bend National Park is located in Southwest Texas and it offers some of the most contrasting scenery around. Some areas are complete dessert with many species of cacti, while other areas are lush with rivers, flowers, and greenery. This is truly one of the best Weekend Getaways In Texas!
The park has varied elevation and micro-climates which makes it possible for it to have more types of butterflies, bats, ants, scorpions, birds, and cacti than any other national park in the United States. You can go on day hikes, star gaze at night, enjoy some bird watching, and take a river trip through the limestone canyons.
You can easily fill a weekend just exploring the Big Bend National Park, but if you choose to venture out there are many other places in Texas that you should check out too!
Where To Stay:
Fossil Knob Ridge. Check Rates: Vrbo.com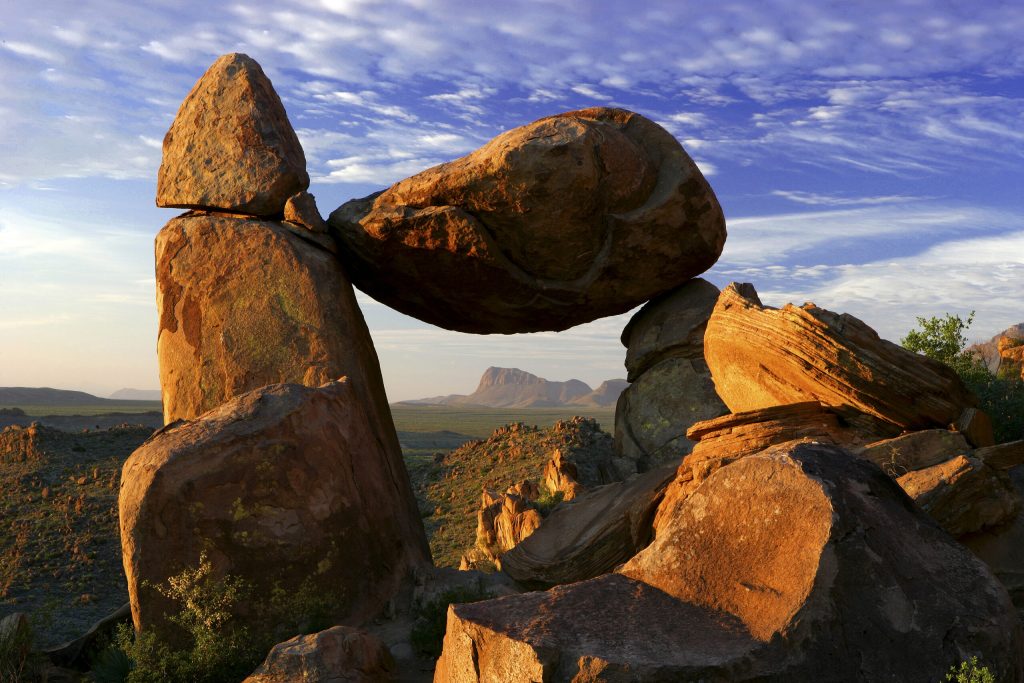 Embrace Your Inner Hipster In Asheville North Carolina
Asheville is located in North Carolina and it makes our list of weekend getaways in the South due to its fabulous combination of foodie culture, outstanding live music, and a plenitude of breweries. It is a dream location for a weekend getaway because you can really vibe out in this low-key party atmosphere.
A true hipster wonderland with buskers on street corners, hoppy IPAs, and creative artists of all kinds throughout town. Also home of the Biltmore Estate which is a French Renaissance chateau on 8,000 acres with 250 rooms and is known as America's largest home.
Plenty of hiking opportunities with stellar mountain views and waterfalls. Asheville is a great destination for all, but especially for a romantic weekend getaway. Cozy up next to a fire or enjoy some handcrafted beer with acoustic guitar music and delectable food.
Where To Stay:
Luxury Downtown Loft. Check Rates: Vrbo.com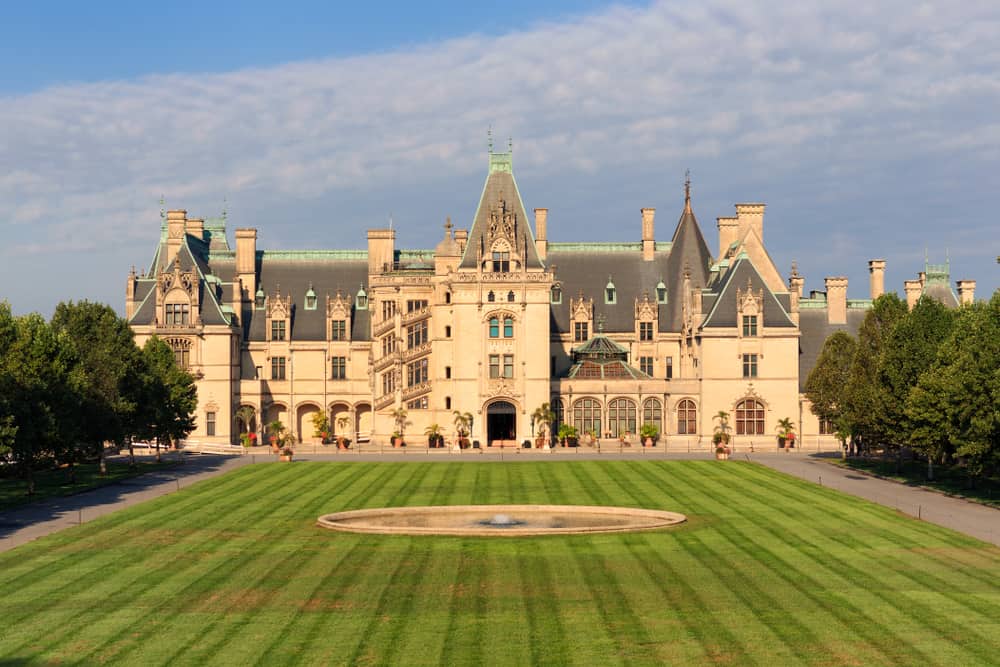 Find Endless Entertainment In Myrtle Beach
Myrtle Beach is located on the coast of South Carolina and it makes our list of weekend getaways in the South because not only does it have beautiful beaches, but it also has endless entertainment. If you love having an action packed vacation, then this is the spot for you!
Now, the beach is great and all, but we are here to tell you about the other fabulous attractions in Myrtle Beach. You can visit Brookgreen Gardens which has more than 2000 American scluptures set in gorgeous botanical gardens. You can also play mini golf at over 50 different mini golf locations or check out the eels and sharks at Ripley's Aquarium.
Be a super tourist while you enjoy a pirate dinner show, ride the massive Skywheel, and take photos with your favorite celebs at the Hollywood Wax Museum. Not enough excitement for you? Then, you need to head over to Wild Water & Wheel Water Park, Go Ape Zip-lining, and the Family Kingdom Ocean Side Amusement Park. Don't forget to check out some of the best things to do in Myrtle Beach during your visit!
Where To Stay:
Myrtle Beach Condo. Check Rates: Vrbo.com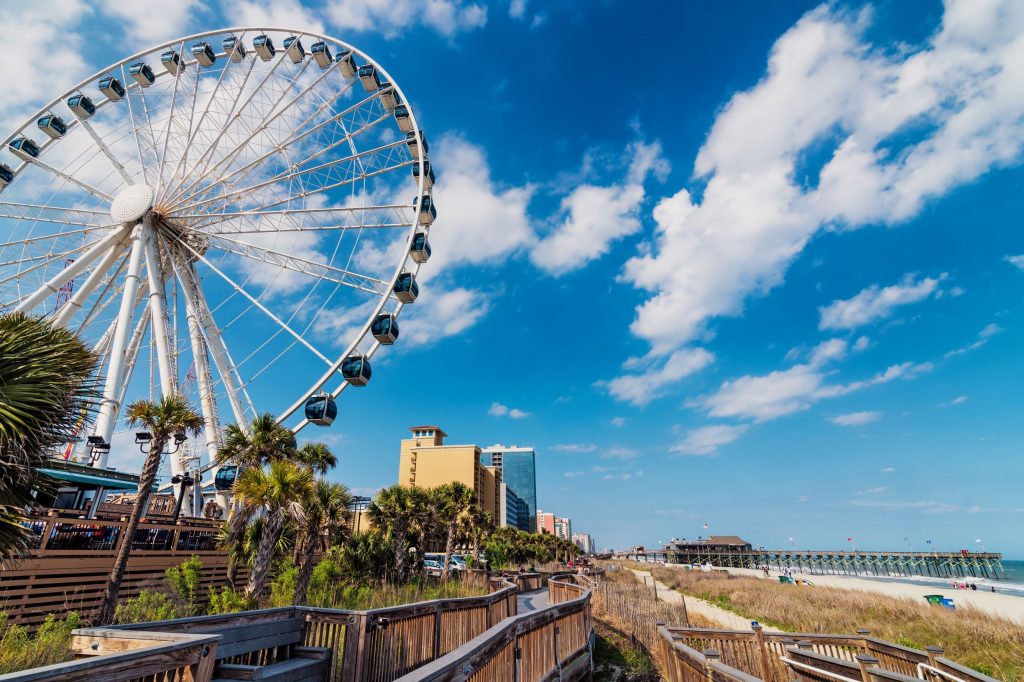 Hang Out With Everyone's Favorite Mouse At Disney World
There really isn't anything quite like visiting Disney World! Disney World excels at providing a fully immersive experience with fun for all ages, phenomenal guest services, and lots of magic. It really is the most magical place on Earth and it is constantly evolving with new characters and attractions to make the experience special every single time you visit.
You will cover a lot of miles while you are enjoying all of the park's rides and attractions, so here are some shoes that we recommend for your trip to Disney. Now, you might be questioning whether or not Disney is also for adults, so here is the ultimate grown-ups guide to Disney!
Disney World consists of four theme parks which are the Magic Kingdom, Disney's Hollywood Studios, Epcot, and Disney's Animal Kingdom. There are also two water a parks which are Disney's Blizzard Beach and Disney's Typhoon Lagoon. Disney also has 5 golf course, 2 day spas, Disney Springs, Disney's ESPN Wide World of Sports complex, and 24 resorts that are owned and operated by Walt Disney World.
Where To Stay:
Tillies Town Villa. Check Rates: Vrbo.com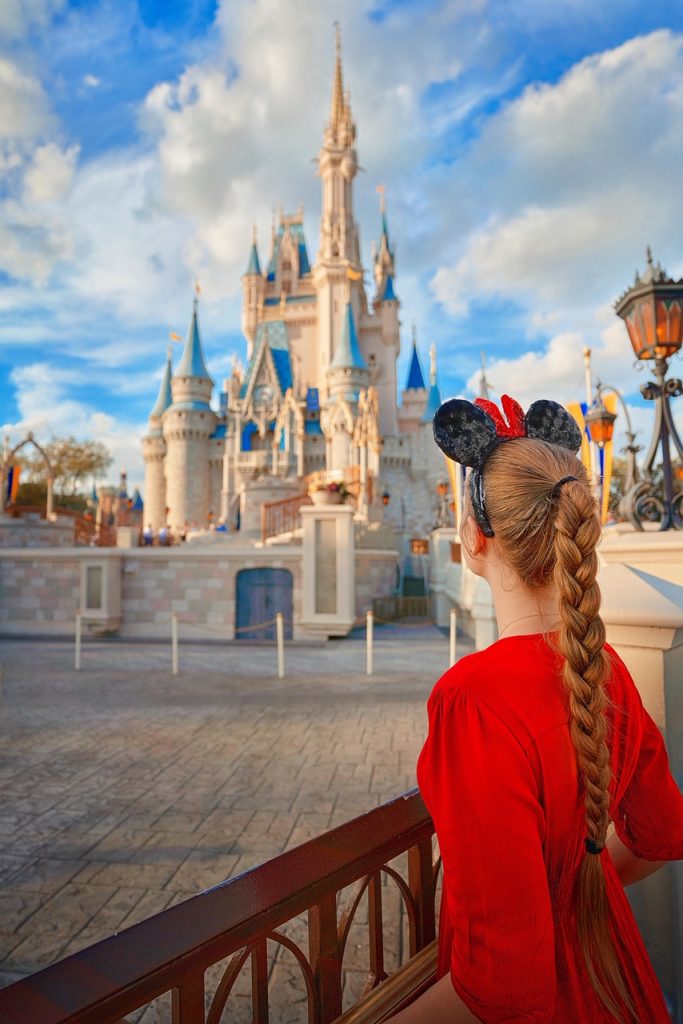 Traverse Mammoth Cave National Park
Mammoth Cave National Park is located in Kentucky and it is home to the world's longest known cave system. It features cave tours, kayaking, boating, horseback riding, camping, hiking, and ranger tours.
Cave tours highlight the most historic sections of the caves and ranger tours give with walk you guide you through the park and explain special features. There are two restaurants inside the park as well as an ice cream parlor.
There are multiple campsites throughout the premises and they feature covered pavilions with picnic tables as well as outdoor showers. The Mammoth Cave National Park is one of our weekend getaways in the South that is perfect for reconnecting with yourself and nature.
Where To Stay:
Nolin Lake Cabin. Check Rates: Vrbo.com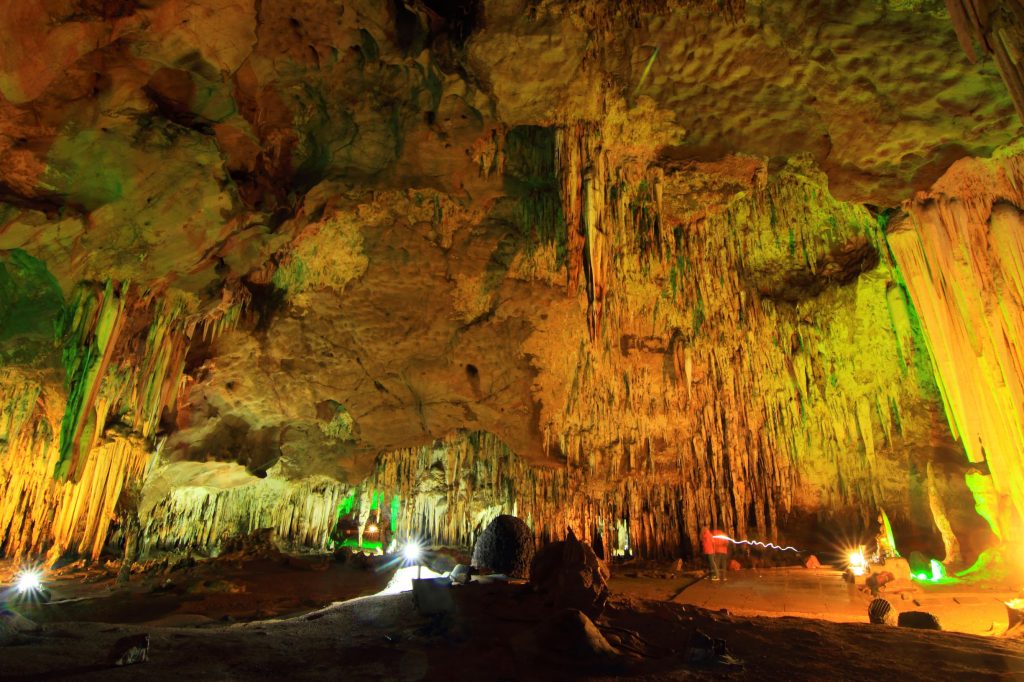 Take A Soak In Hot Springs Arkansas
Hot Springs, Arkansas well known for its spa-like bathhouses that utilize the local thermal springs water by having it directly piped into the building. You can soak in these rejuvenating waters and also book massages and other specialty treatments.
Hot Springs, Arkansas is one of the great weekend getaways in the South for those looking to pamper themselves. Unfortunately, you can not soak directly in one of the thermal springs as they are protected by the National Park which seeks to preserve the water for drinking and the historic bathhouse experience.
Other attractions include Magic Springs Water & Theme Park, Arkansas Alligator Farm & Petting Zoo, Garvan Woodland Gardens, Zip-lining at Adventure Works, horse racing, and beer & wine tours.
Where To Stay:
Cozy Cottage Getaway: check rates on Vrbo.com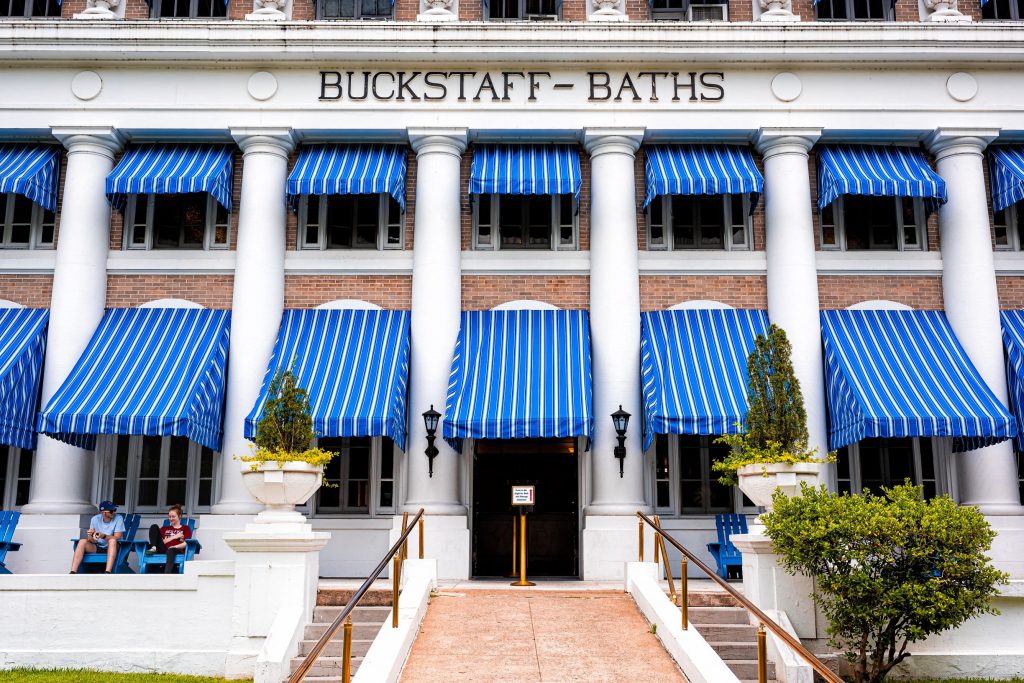 Well, we hope you have enjoyed touring all of these exciting weekend getaways in the South. Next time you have an open weekend or a special 3-day weekend, pick a spot on this list and let the adventure begin. Remember that you don't have to overthink traveling at all. Just pack the essentials and hit the road exploring; you never know what magic awaits you!