If you are ready to experience some incredible weekend getaways in West Virginia, you've come to the right place! The beautiful Mountain State is the place to be for fun and exciting adventures.

West Virginia is known for its natural beauty, and as the only state entirely in the Appalachian Mountain range, it has a much higher elevation than other states east of the Mississippi. This makes it an absolutely dreamy place to enjoy nature!

While attractions in WV are often tailored to the outdoors, West Virginia weekend getaways come in all shapes and sizes for every type of traveler. Other than chasing waterfalls and going on camping or hiking trips, you can also find foodie destinations, enjoy city escapes, or stay in resorts!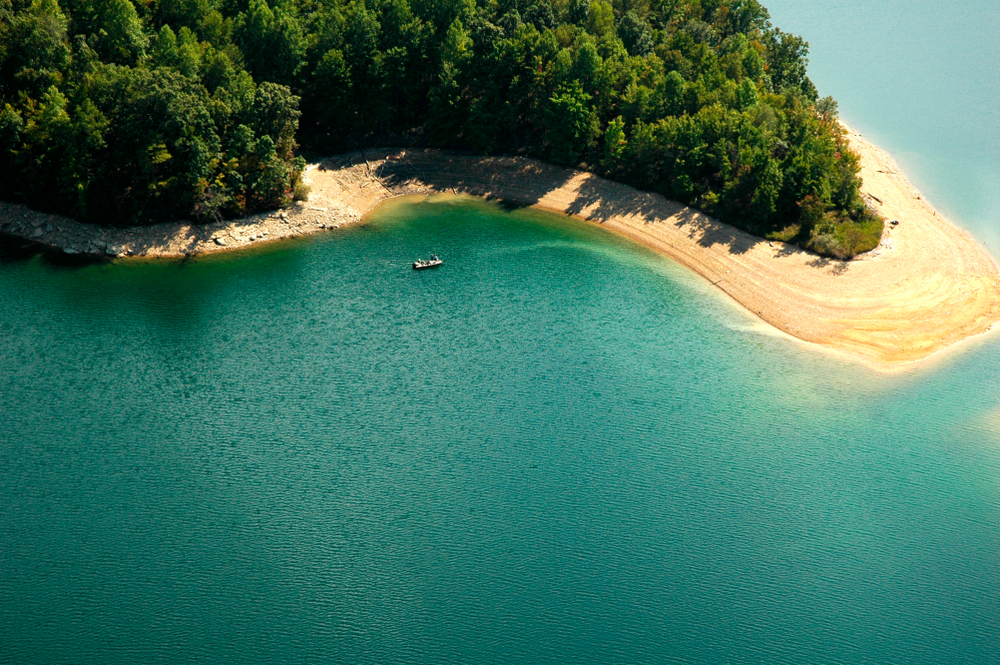 12 Best Weekend Getaways In West Virginia You Must Try
The Greenbrier
Among the best weekend getaways in West Virginia is a stay at one of America's oldest resorts, the Greenbrier. This resort has been in business since 1778.

When you stay at this breathtaking West Virginia resort, you are opening yourself up to more than just a great place to stay and a dive into history. There are countless activities and fun to be had there as well.

You can take part in a glass-blowing observation, play tennis or shuffleboard, go stand-up paddle boarding, learn how to ride on a segway on a segway tour, visit a museum, play pickle ball, and more!

There are even opportunities to go paintballing and off-roading while you are there. Whether you want to spend your time in the salon, the indoor pool, or on the Greenbrier River Trail, you will find a little slice of West Virginia heaven during your stay at the resort

Perfect for families or couples, you will find loads of options when it comes to guest rooms, dining, and activities at the Greenbrier as it is one of the best spa resorts in West Virginia.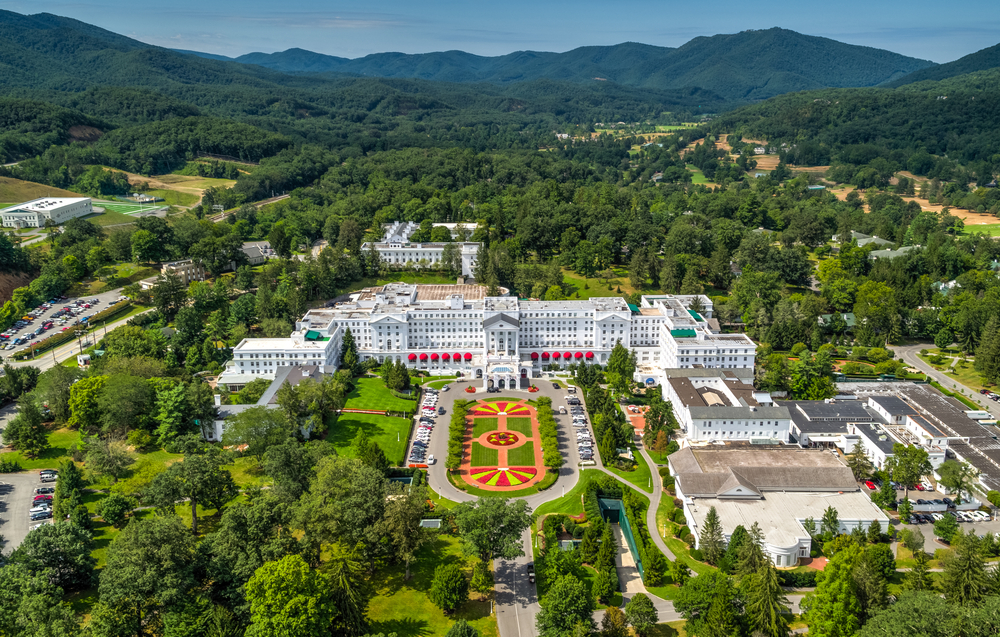 Camping in New River Gorge
One of the best weekend getaways in West Virginia on a budget is visiting the New River Gorge. Designated as a National Park, the New River Gorge is the newest addition to the National Park family. Despite being the youngest national park, the New River is actually one of the oldest rivers in the country.

For all of the national park pass holders and state park-hopping travelers heading to West Virginia, be sure not to skip the New River Gorge National Park! If you are traveling with your partner, camping in the gorge is among the best inexpensive romantic getaways in West Virginia.

You can surround yourself with the stunning foliage and wildlife that inhabit the woods around the parks' campgrounds and enjoy a relaxing weekend in the fresh air at the New River Gorge. All campsites are first come first served, and there are no fees for camping!

While you are at the park there are a few popular areas and things to do that you should keep on your itinerary. First, you will want to check out the Canyon Rim overlooks which are near the visitor's center. Of course, you should check out our hiking trails of choice as well.

With everything to enjoy at the park, it's easy to see why it made its way onto the list of top weekend getaways in West Virginia.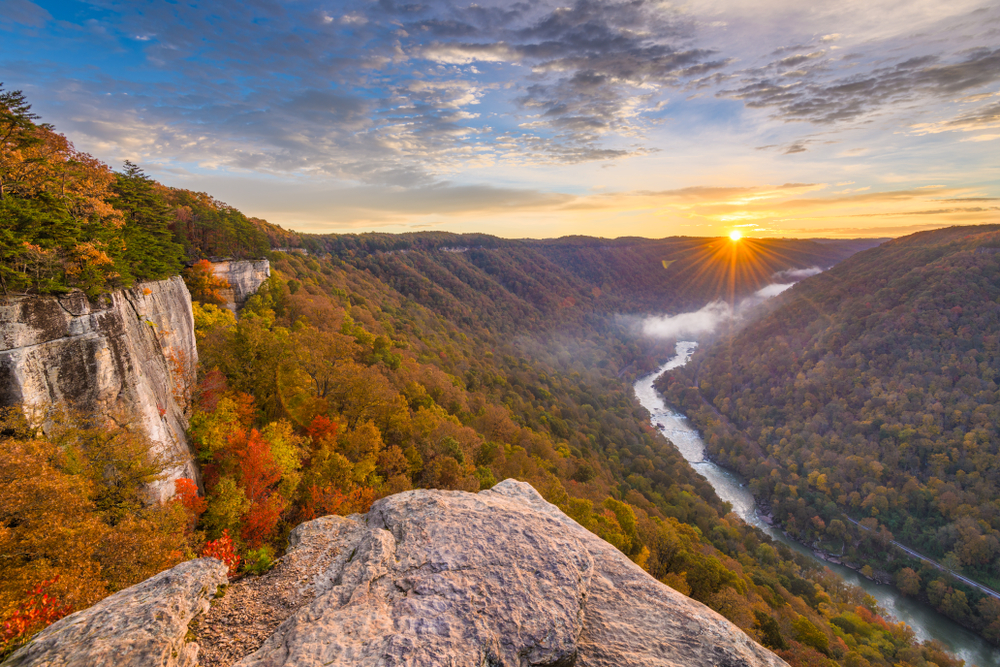 Enjoy Mountain Time With Adventures On The Gorge
Adventures on The Gorge provides 3-star property and a variety of fun outdoor adventures near the New River Gorge. As one of the best West Virginia getaways, keep your eyes on this jewel in WV!

You can take a whitewater rafting trip on the lower New River or the upper New River, try your hand at the gravity zip lines, or take the complete treetops zipline canopy tour through Adventures on The Gorge.

Laser tag and paintball are also options here which make it one of the best weekend getaways in West Virginia for families.

When it comes to spending the night, you will have tons of cabins to choose from. Elevated cabins, deluxe cabins, cabins with 8 beds to sleep your whole crew, and cabins that are more like houses, you can find it all with Adventures on The Gorge.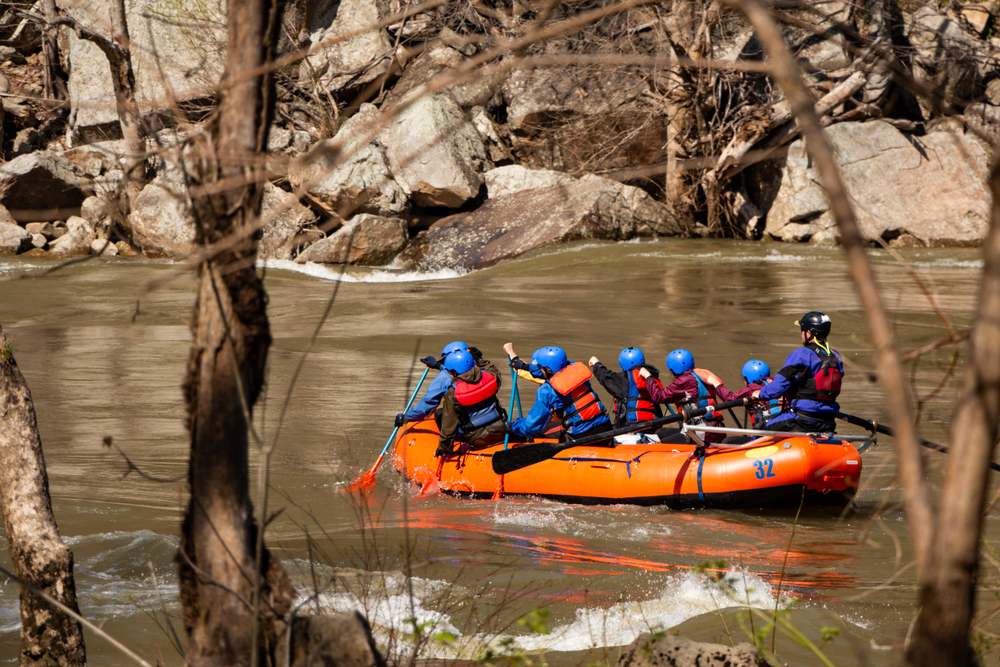 City Getaway to Huntington
Among the best staycations in West Virginia is the city of Huntington. There is so much to see, do, and eat in Huntington, you will find it hard to pull yourself away at the end of the weekend!

The Riverfront Park is super popular as you can enjoy nature without ever leaving the city. Then, of course, you also have fun attractions like the LOST Escape Room and museums like the Museum of Radio and Technology.

Arguably the most popular of the best things to do in Huntington is the Heritage Farm Museum and Village. This open-air living history museum focuses on the culture and history of Appalachia. You can tour old general stores, walk along the historic log cabins, and more.

You can also find amazing restaurants from fine dining establishments like Savnnaha's Bistro to casual joints like Stewarts Original Hot Dogs. Be sure to check out the Summer Beer Station or the Bahnhof WVrsthaus and Biergarten as well.

With all of the amazing things to do in Huntington, you will want to keep it on your radar as one of the best weekend getaways in West Virginia.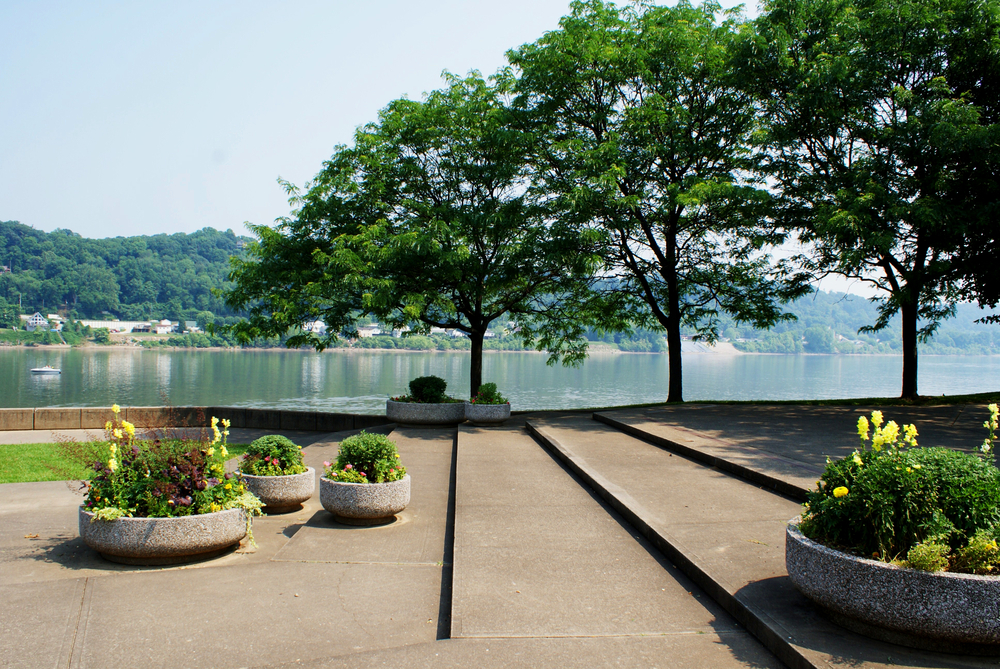 Stay at Oglebay Resort
For those looking for places to visit in West Virginia for the weekend, consider a dreamy resort like the Oglebay Resort. As one of the most romantic weekend getaways in West Virginia, you won't want to overlook Oglebay!

This four-star resort has everything you could ever want and more! Whether you will be visiting solo, with a partner, or as a family, there is something for you at this idyllic WV resort.

You can take a dip into one of the three swimming pools, enjoy the spa and wellness center, go paddleboarding or rock climbing, spend time in the arcade, stay active in the gym, go golfing, eat at their fine dining restaurant, and much more!

The resort is located in Wheeling, West Virginia as a part of a stunningly landscaped 2000-acre park. You can also catch a variety of events/festivities at the resort depending on what time of year your visit so be on the lookout for that as well.

Check Rates Here: Booking.com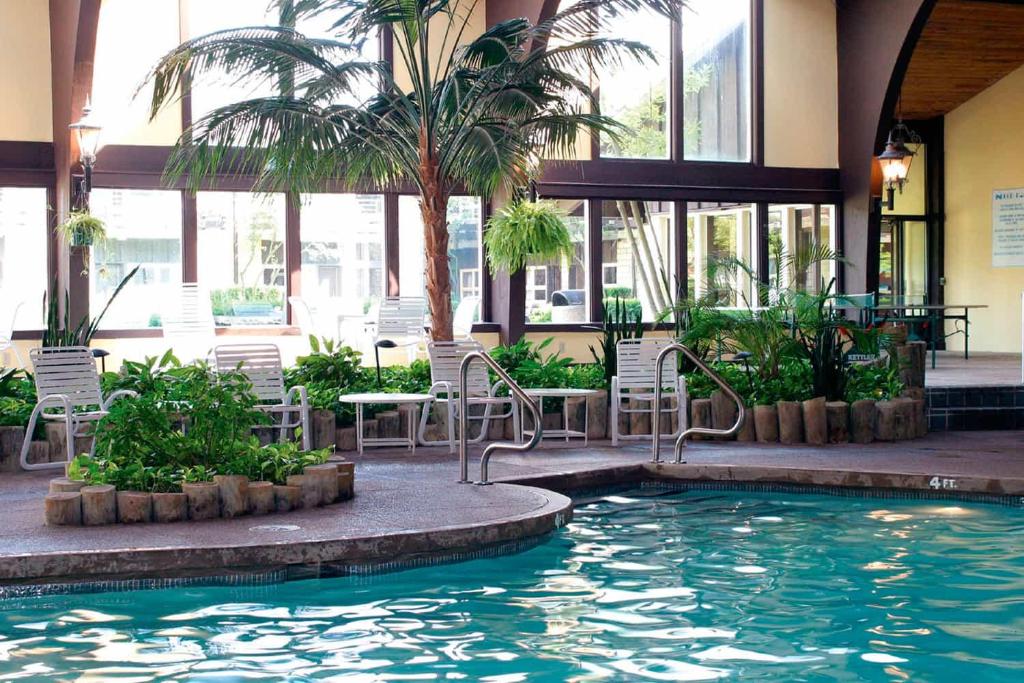 City Getaway to Harpers Ferry
You can't talk about weekend trips in West Virginia without talking about this lovely WV city. There are so many amazing things to do in Harpers Ferry, you are sure to keep busy and enjoy your weekend away!

By far one of the best weekend getaways in WV, Harpers Ferry is home to the Harpers Ferry National Historic Park which was the flash point that sparked the Civil War. Nestled into the rolling Blue Ridge Mountains, you will find this historic park at the confluence of the Potomac and Shenandoah Rivers.
It's worth mentioning that this historic park is among the best weekend getaways in West Virginia for families and solo travelers alike. The museums and cultural exhibits offer a learning opportunity for visitors no matter their age.

When you visit the park you will learn about the Civil War, how the town was an industrial center, the importance of the area in terms of archeological significance, and more.

Also home to incredible restaurants, you can dine in places like the warm tavern called The Rabbit Hole that serves up pub grub or the rustic Anvil Restaurant that serves incredible seafood and drinks.
Harpers Ferry is truly one of the best small towns in West Virginia that you should explore.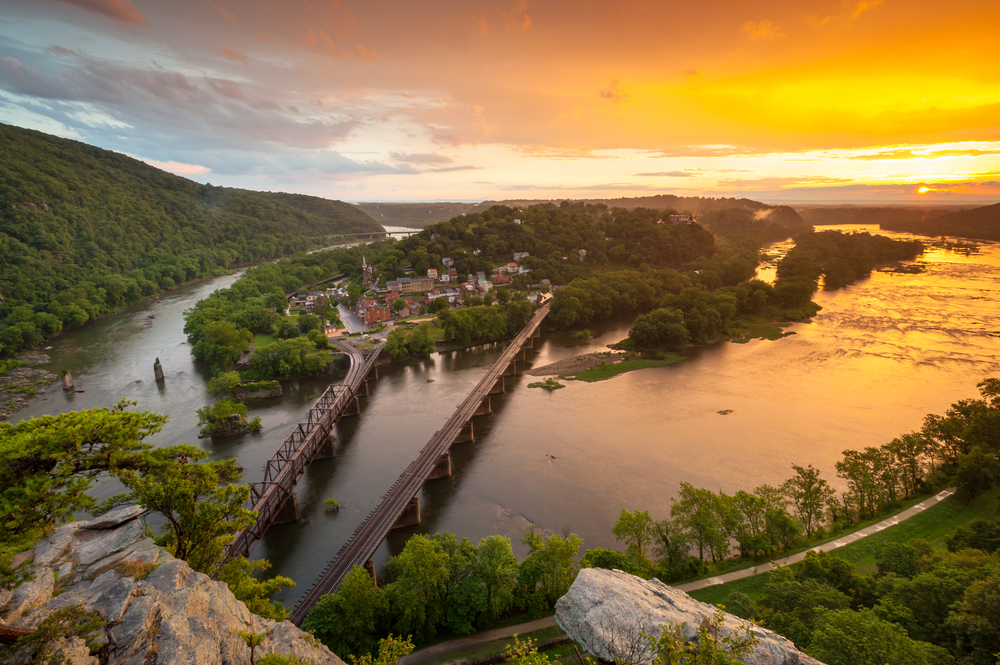 Stay at the Resort at Glade Springs
A great way to enjoy nature during your time in West Virginia is by staying at the Resort at Glade Springs. With indoor and outdoor swimming pools canoeing, bowling, tennis, ultimate frisbee, an arcade, a restaurant, and a golf course, you won't be at a loss for what to do during your stay at the resort.

The Resort at Glad Springs is in Daniels, West Virginia, about twenty minutes from Beckley. If you decide you want a day out from the resort, Beckley makes a great excursion thanks to it being so close and having exciting places to explore.

You can visit the Tamarack Marketplace to enjoy the work of local artisans, delicious food, and more. There's also the Beckley Exhibition Coal Mine, a mini golf course, a children's museum, and axe throwing.

Whether you decide to stay in and enjoy all of the amenities of the resort or explore the surrounding areas, you are sure to enjoy your stay at the Resort at Glade Springs as it is among the best weekend getaways in West Virginia.

Check Rates Here: Booking.com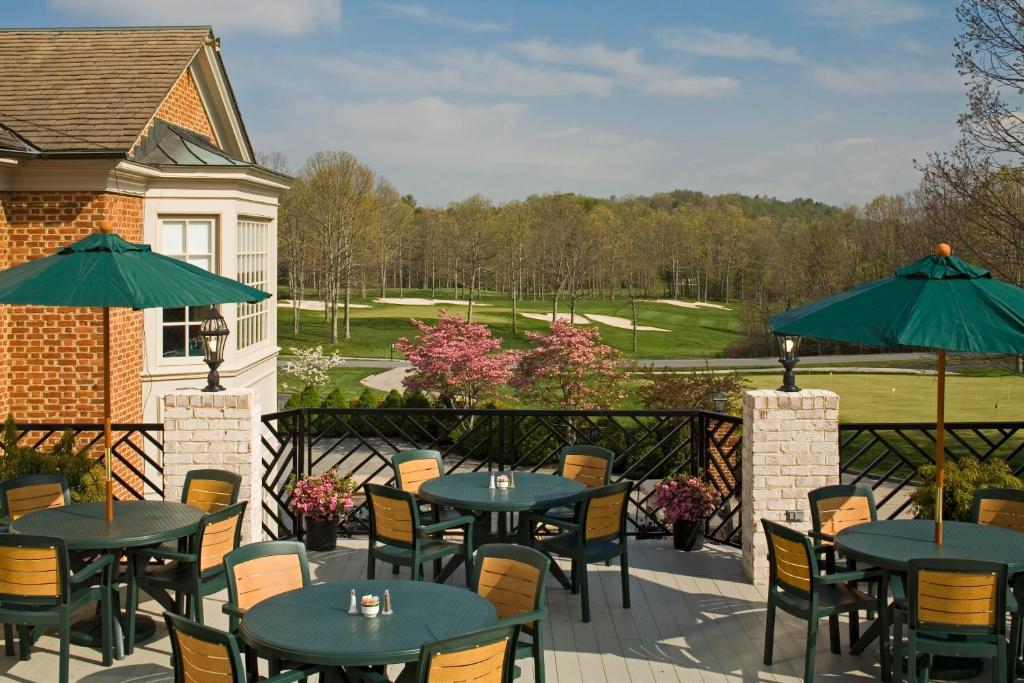 City Getaway to Charleston
As the capital city of The Mountain State, you can find fabulous experiences to be had in Charleston, WV. Easily making the list of best weekend getaways in West Virginia, Charleston has a lot to offer visitors.

For history-focused travelers, you will enjoy the state museum, governor's mansion, capitol building, and other historical sites. Charleston once acted as a home to Daniel Boone and today it is a sophisticated and historic city that travelers love to visit.

If you are always down for a good beer or wine, you're in luck because Charleston has tons of bars, breweries, and lounges where you can relax and enjoy a glass or two.

Complete with parks, a rock climbing gym, public swimming pool, the popular Autumn Colors Express train ride, and the unique Shoney's Big Boy Museum, a stay in Charleston never disappoints!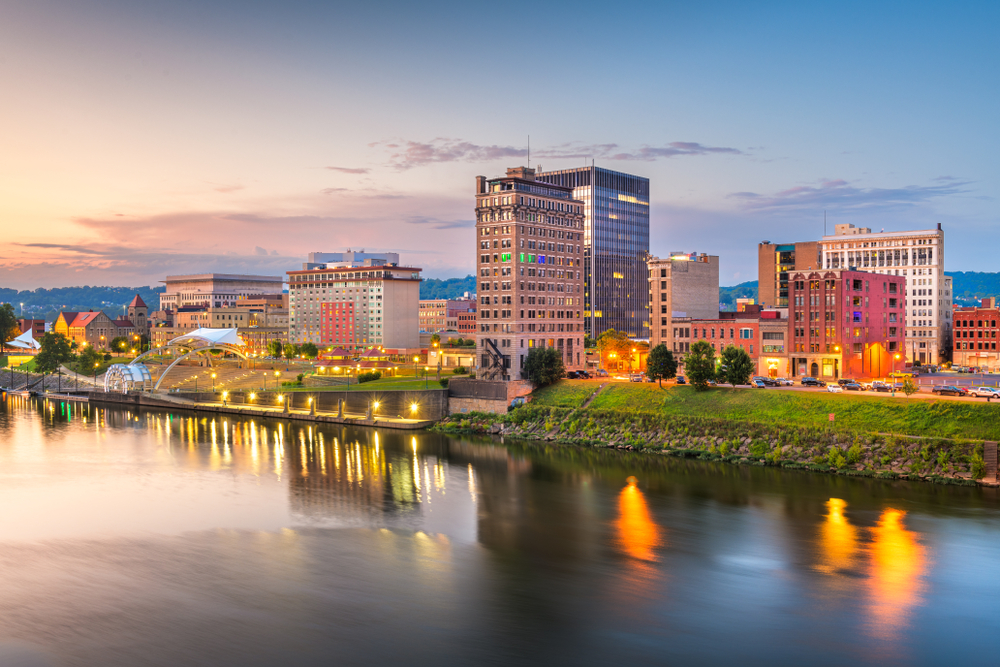 Weekend Water Adventure on Summersville Lake
Another nice option for those looking for cheap weekend getaways in West Virginia, Summersville lake is a stunning WV lake with 2700 acres of water and around 60 miles of shoreline.

As the largest lake in West Virginia, it draws loads of visitors year-round. In the summer, swimming and water activities reign supreme. However, if you are visiting in the off-season, white water rafting and technical rock climbing are quite popular.

Whether you want to spend your time sunbathing and swimming, boating and fishing, or rock climbing and rafting, Summersville Lake doesn't disappoint! Plus, there are great camping opportunities as well.

Tent campsites, RV hookups, and cabin rentals are all available at the lake so you don't have to drive to a hotel each night. Staying nearby means quicker access to fun the next day!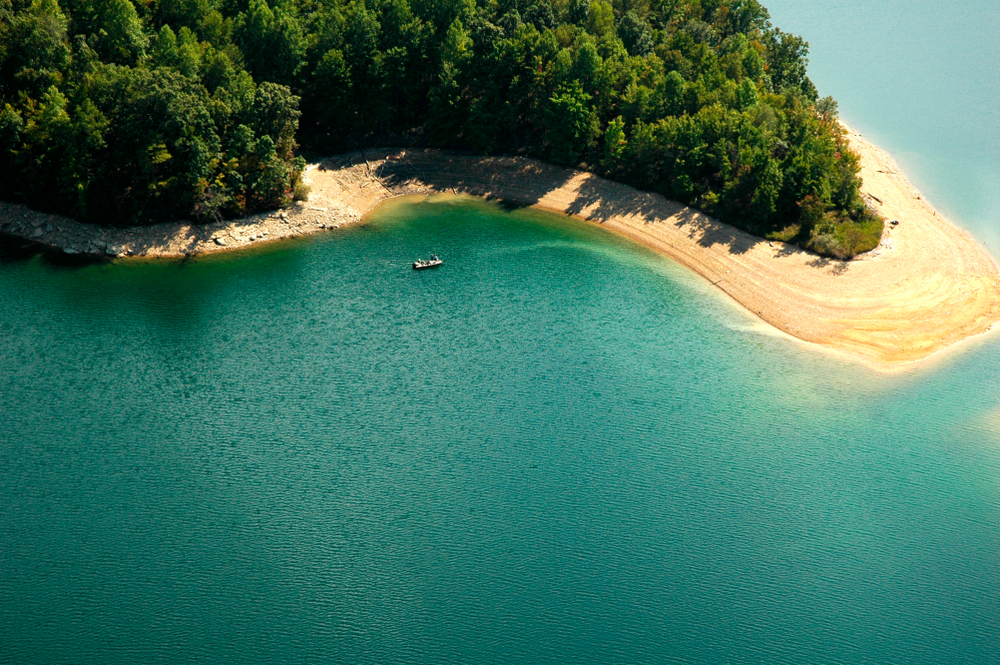 Stay at Stonewall Resort
Located in Roanoake, WV, Stonewall Resort is truly a treasure in the Mountain State. As one of the top couples getaways in West Virginia, the Stonewall Resort is an absolute dream for those looking for romantic weekend getaways in West Virginia.

The resort has a lovely pool that stretches from inside to outside and it is situated on the edge of the lake as well so you have lots of opportunities to stay active and enjoy the water during your stay.

Outside, you can go kayaking or stand-up paddleboarding, enjoy a meal overlooking the water, ride bikes on the trails, walk across the wooden boardwalk over the water, go golfing, and more.

Inside, the dining experiences are impeccable. You can even have food delivered to you around the fire pit or to your boat parked at the dock! Be sure to spend some time relaxing at the spa as well where you can get a hot stone massage or a nature scrub.

Check Rates Here: Booking.com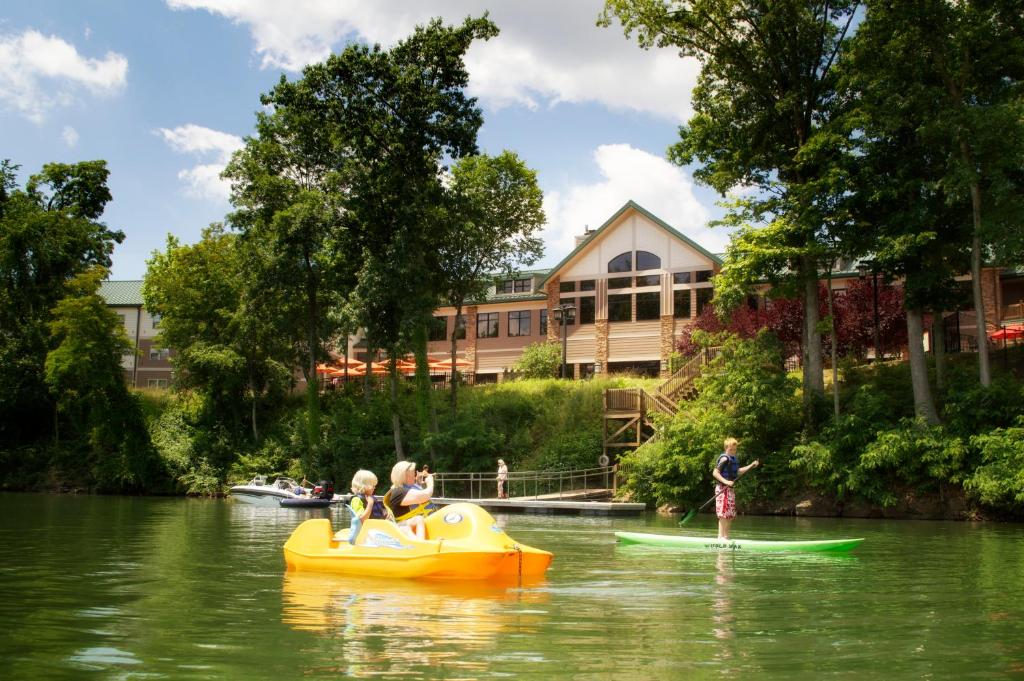 Visit Seneca Rocks
Seneca Rocks is a small community in Pendleton County that is by far one of the best mini vacations in West Virginia. The rocks themselves act as a scenic attraction and as a destination for rock climbers.

Sitting around 900 feet above the North Fork River, Seneca Rocks is the ideal location for those looking to spend some time in the great outdoors. The opportunities for wildlife spotting, hiking, climbing, and fishing here are perfect for nature lovers.

If you are visiting for the hiking, you can take the Seneca Rocks Hiking Trail which begins at the Seneca Rocks Discovery Center. The trail will take you across the creek and up to an observation platform near the top of these beautiful rock formations.

Among the top weekend getaways in West Virginia for adventure enthusiasts, a trip to Seneca Rocks should be on every adventurer's radar!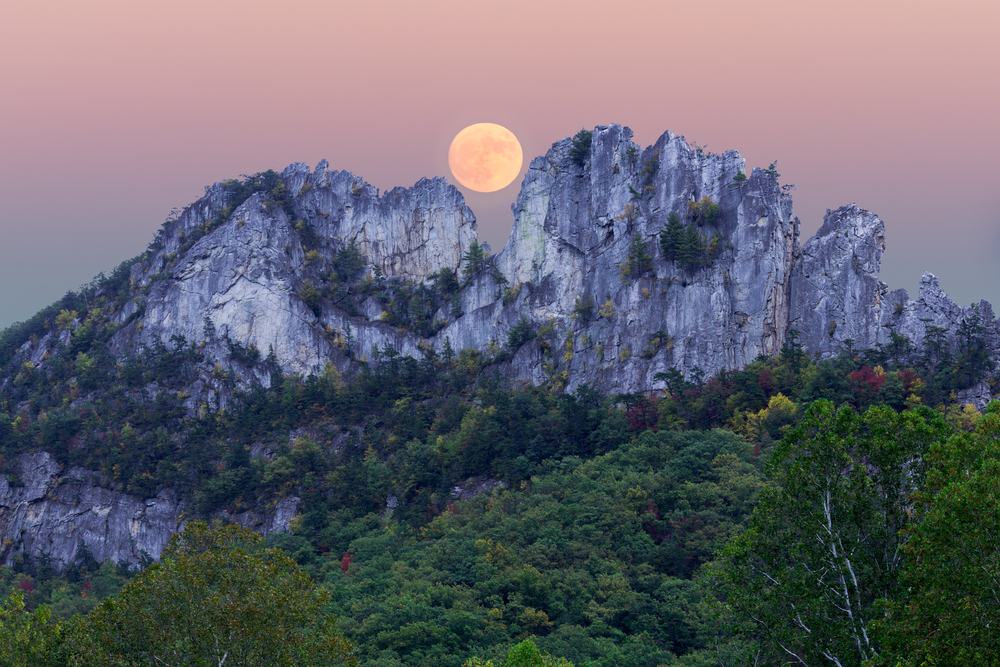 Follow the West Virginia Waterfall Trail
A great way to spend a family weekend getaway in West Virginia is by following the Waterfall Trail. This new trail has been set up by the state to link together more than two dozen waterfalls in The Mountain State.

The trail reaches all the way across the state and connects 29 waterfalls. Popular falls and hidden gems both are included along the trail. For the best experience, you can sign up for the Waterfall Trail Passport.

Prizes are available for travelers who check in at the waterfalls along the trail. Stickers, water bottles, and waterfall wandering t-shirts are available for those who visit and check in at the waterfall. For those traveling with kids, this is a fun way to get them excited about hiking and spending time in nature.

Easily making the list of best weekend getaways in West Virginia, the Waterfall Trail is something that you can visit again and again as it is far-reaching and there's always something new to check out along the way.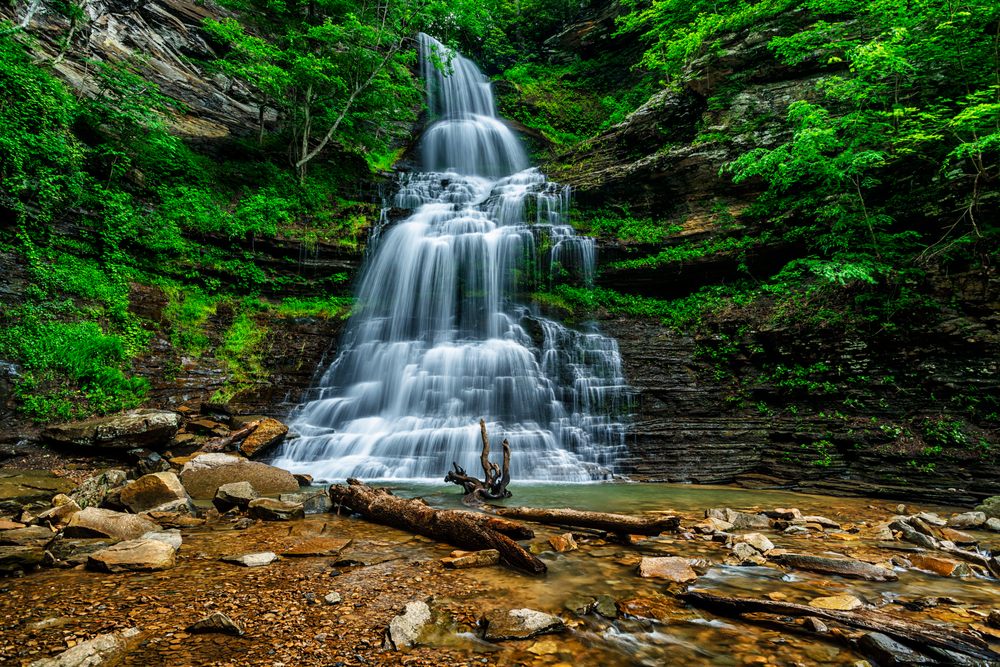 Experiencing the best things to do in West Virginia on your travels through the Mountain State is something that you won't want to miss.

No matter how you choose to enjoy your weekend getaways in West Virginia, you're sure to make amazing memories that leave feeling recharged and relaxed.

So, tell us, which of these getaways will you be taking first?